How To Make the Most of a Weekend Trip To the Catskills on a Budget
When it comes to reinvention, the Catskills are king. From the 19th to mid-20th centuries, the rolling plateaus northwest of New York City went from fantastical wilderness to beloved Jewish Borscht Belt. In the summer of '69, bohemian Boomers turned it into a hippie haunt, and most recently, Brooklyn hicksters molded the mountains into an affordable anti-Hamptons for uber-cool urbanites. But the anti-Hamptons are dying. A pandemic-fueled real estate explosion has turned towns from Narrowsburg to New Paltz into top-dollar destinations. With non-stop openings of luxury hotels and high-end boutiques, the region is in a new era: Hamptonsification. This means taking a Catskills weekend getaway can quickly get expensive.
Bethel — the town where more than 400,000 free-loving hippies once gathered for Woodstock — recently became the site of the Chatwal Lodge — a lavish resort where one night costs upwards of $1200. Wildflower Farms — an equally expensive vacation site near the Shawangunks — plans to open this fall. They join a laundry list of high-end hotels and wellness retreats catering to travelers with money to burn. There's The DeBruce, a rural resort with Dirty Dancing energy, where one night costs around $500. If you're feeling fancy at Kenoza Hall — a renovated boarding house-turned-hotel and restaurant, expect to pay at least $80 for a steak.
This kind of sticker shock is the ultimate buzzkill for budget travelers. It seems like only yesterday, the Catskills were the last bastion for cheap escapes near NYC — the ultimate antidote to haughty Hamptons weekends.
Despite these developments, it's still possible to live the Rip Van Winkle fantasy without breaking the bank. Here are the secrets to doing the Catskills weekend getaway on a dime.
We hope you love the Airbnbs we recommend! Just so you know, Matador may collect a small commission from the links on this page if you decide to book a stay. Listed prices are accurate as of the time of publication.
Choose cheap transportation
Getting around the Catskills requires a car. Unlike the neighboring Hudson Valley, where NYC trains stop along main streets in walkable towns, public transportation leaves much to be desired. Taxis and rideshares aren't always reliable, and most train and bus stops are far from the cutest locales.
If you don't have a car, renting can be expensive — particularly when traveling from NYC. Manhattan-based rental companies charge a premium for location, knowing most travelers will pay for the convenience. To avoid city prices, take a train to a nearby suburb. The daily rate for cars at the Enterprise in Mahwah, New Jersey (a stop on New Jersey Transit as it heads into the Catskills) can be as much as $100 cheaper than the Enterprise in Midtown Manhattan.
Choosing the right destination will also impact transportation costs. The Catskills cover roughly 7,000 acres and over 33 mountain peaks. If you're staying in Callicoon but want to see Kaaterskill Falls, the drive will take around two hours. Booking lodging close to sites you want to explore so you don't blow your budget on gas.
Find affordable lodging
Budget hotels might not have the same amenities as regal retreats like the Chatwal, but they can offer something even more important — location. There's little reason to stay holed up in a room if you're close to the region's top spots.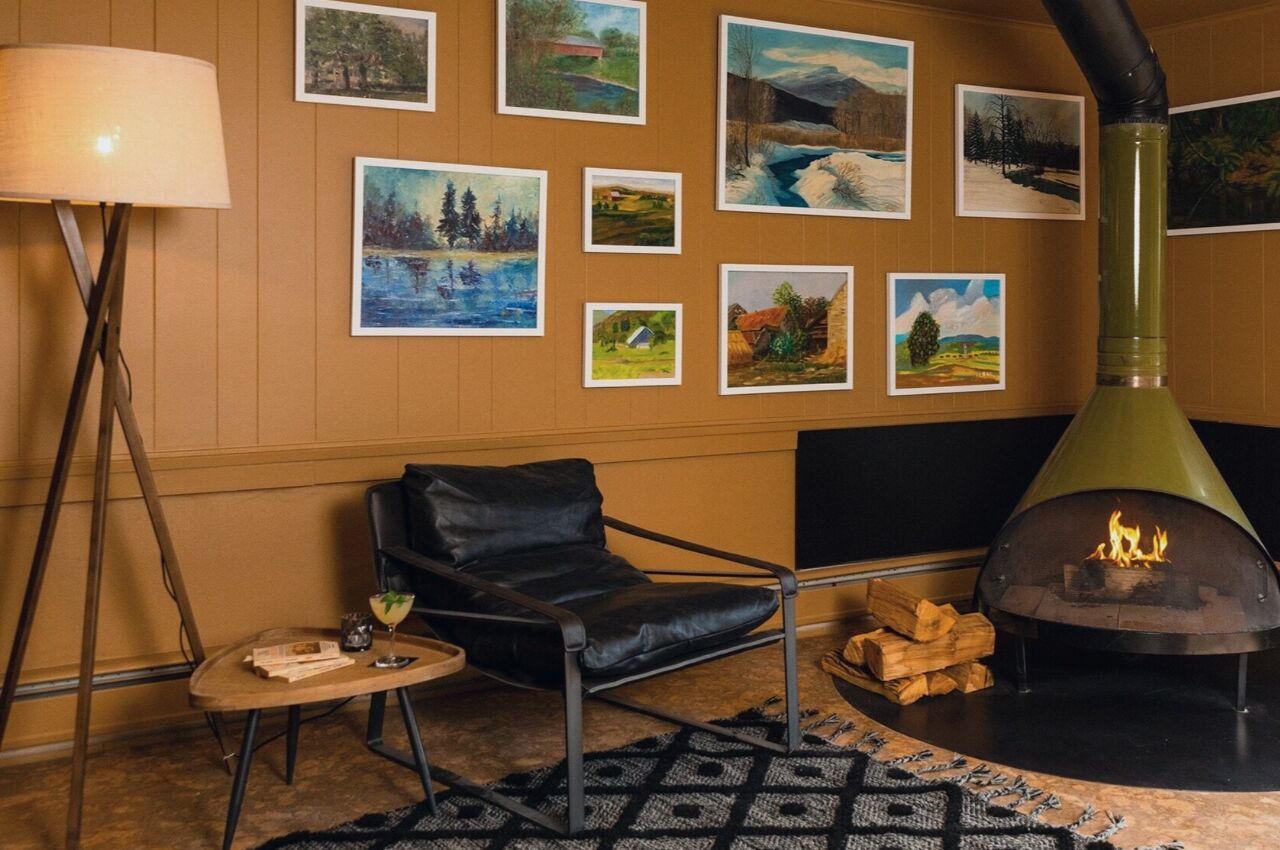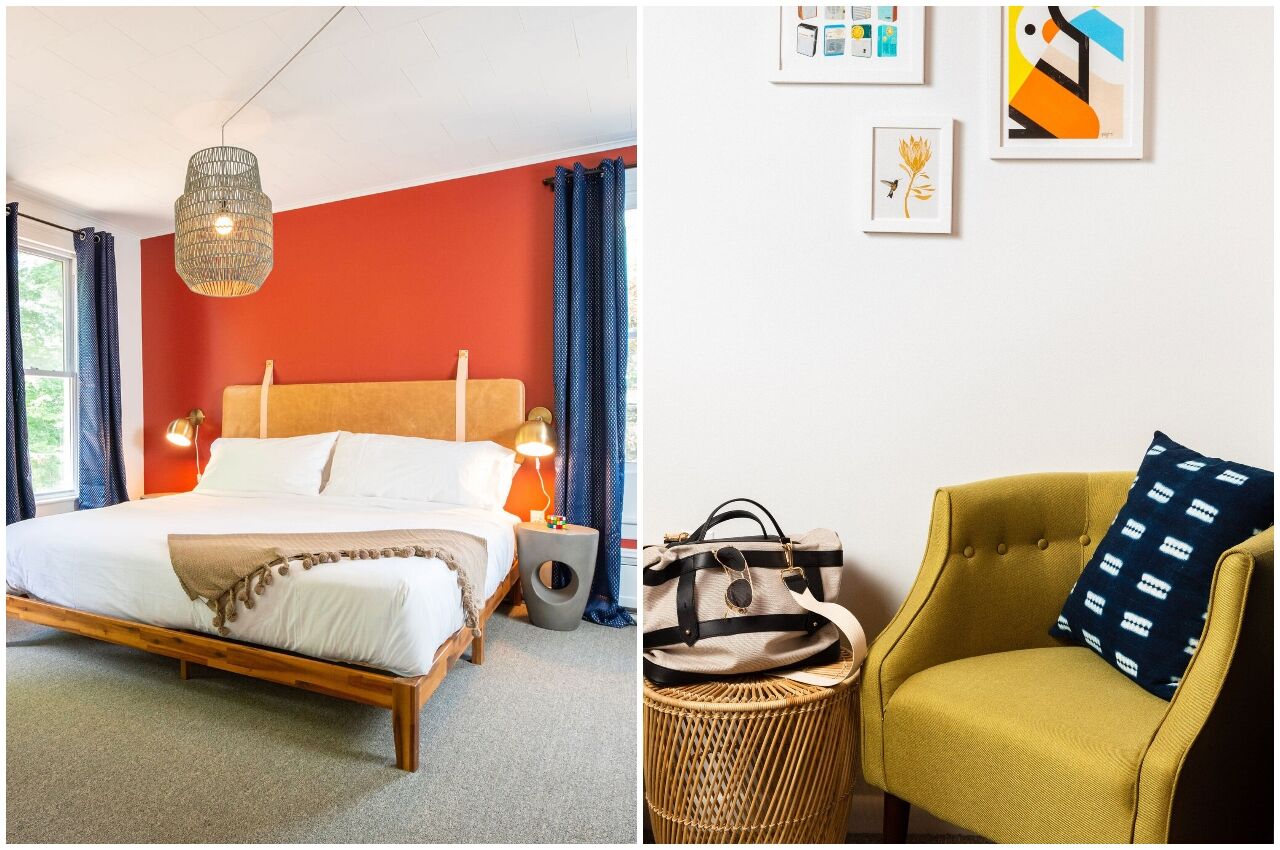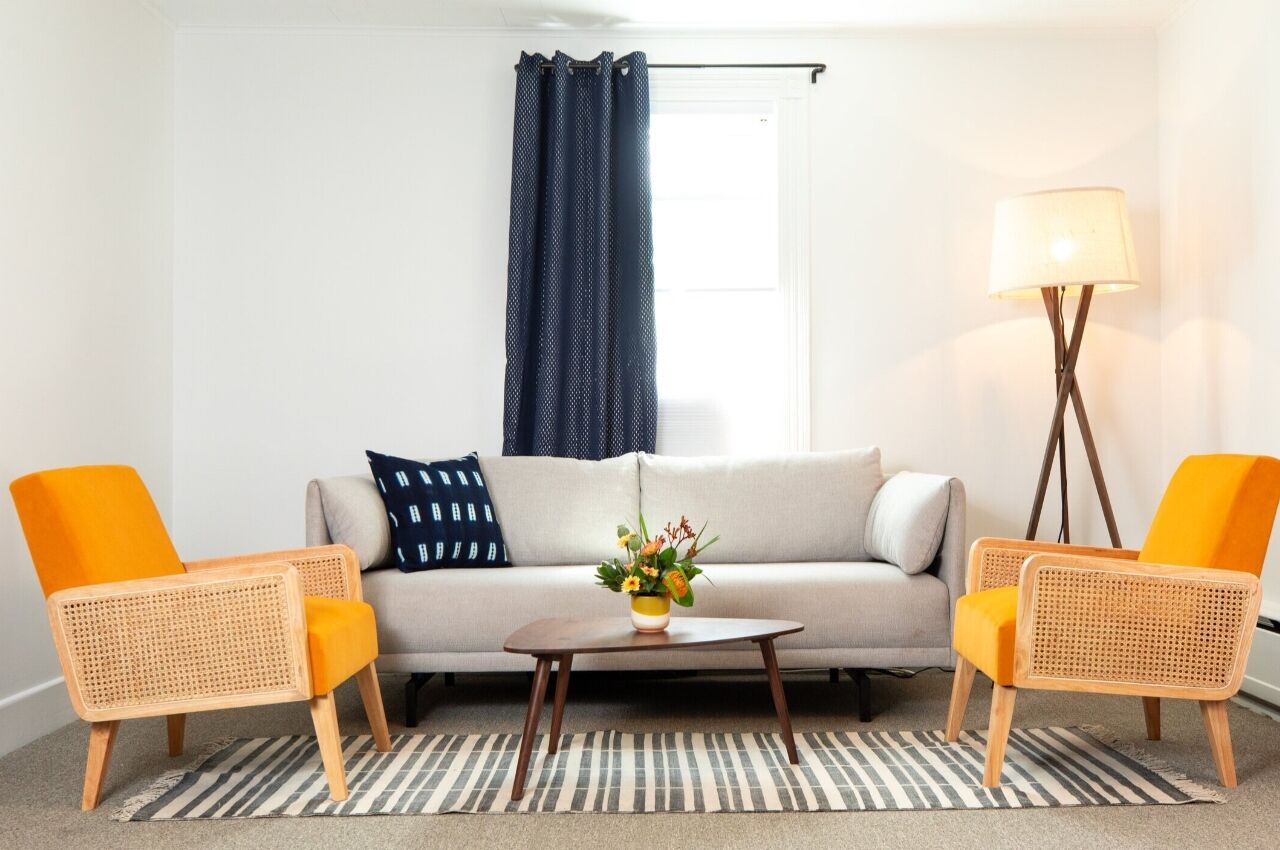 The Hotel Darby, with rooms from $159 to $289 per night, is located on the Pennsylvania side of the Delaware River and a five-minute walk from Narrowsburg. Explore the property's 17 acres of forested trails and possibly spot bald eagles soaring overhead. Trod across the bridge into New York's western Catskills and Narrowsburg's Main Street delights with an indie bookstore, tasty eateries, and designer boutiques. Tubing and hiking excursions can also be reached within minutes by car.
As for the actual hotel, it's not a far cry from the Catskills' fanciest resorts. The Foster Supply Company — which also owns the DeBruce, Arnold House, and Kenoza Hall — added the Hotel Darby to their collection in 2021. Darby's retro interior comes equipped with a pool table, darts, board games, and a wood-burning fireplace where guests can roast s'mores, provided gratis.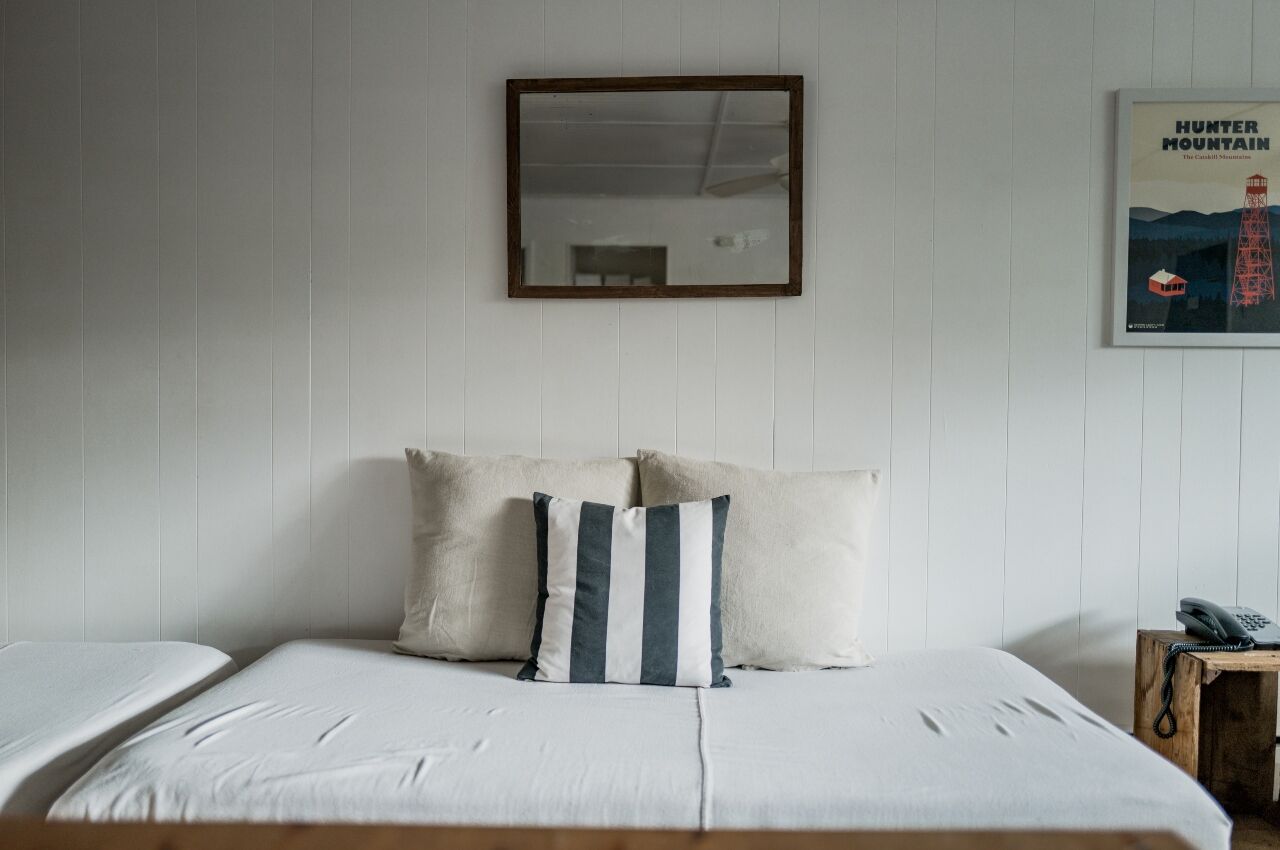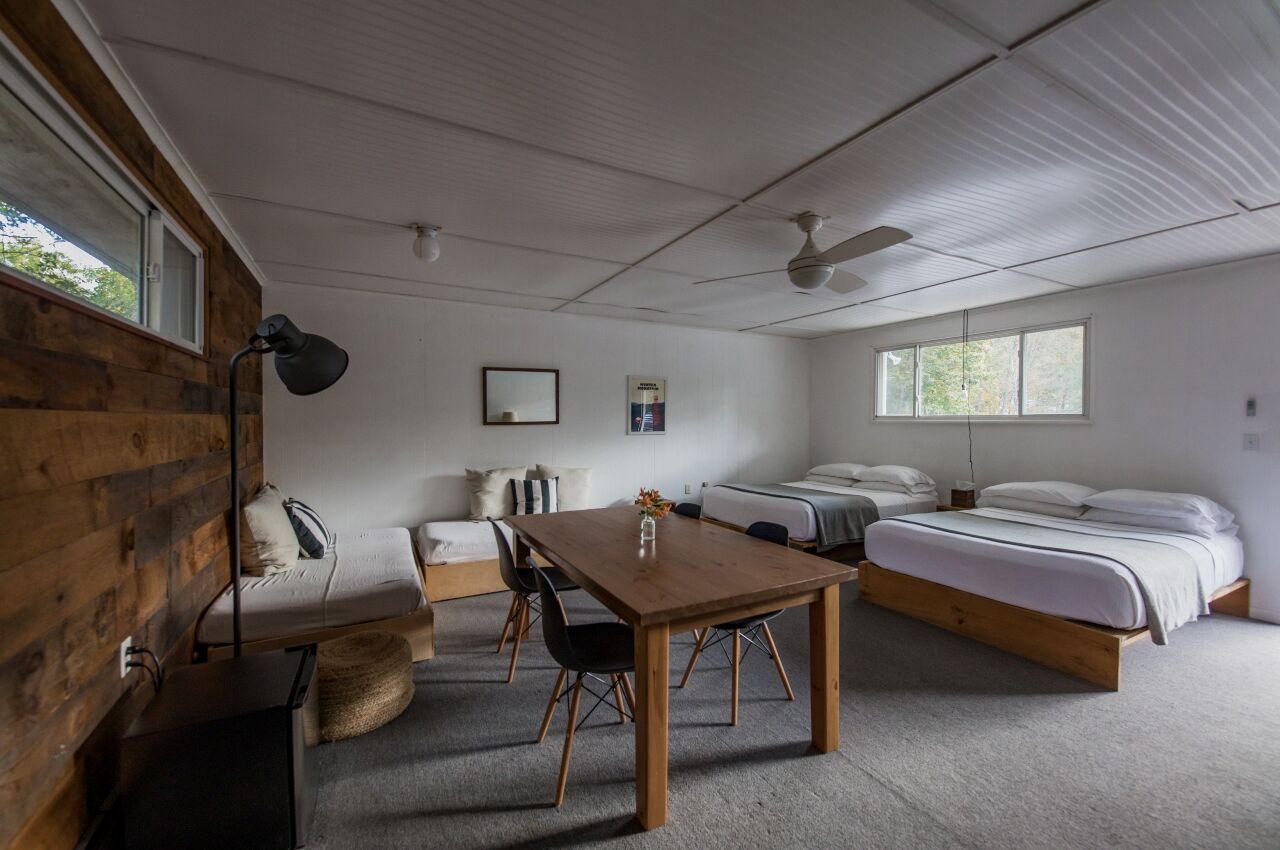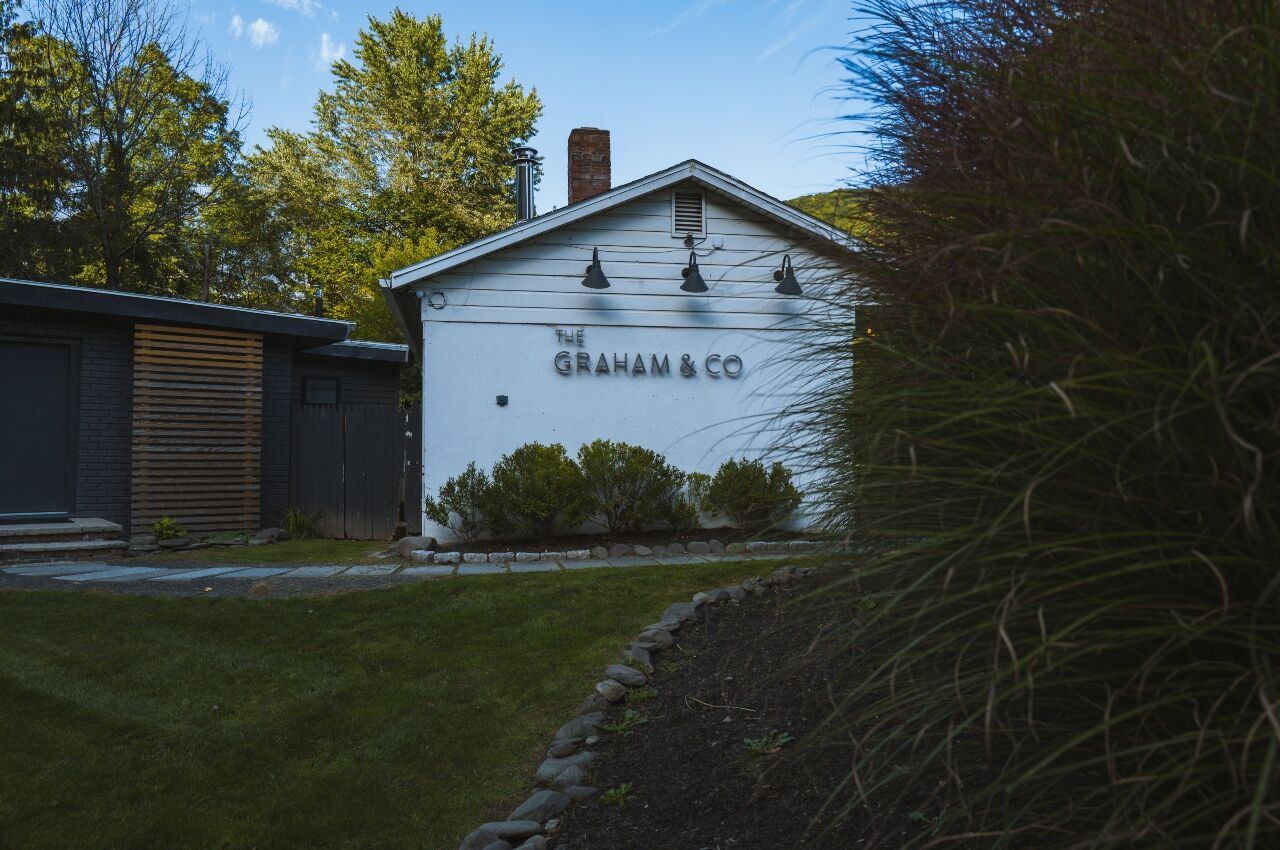 For a budget hotel in the eastern Catskills, check out The Graham & Co. — where rooms range from $99 to $205 per night. The hotel is in Phoenicia, a stone's throw from the greasy-gourmet Phoenicia Diner, a five-minute drive from the world's largest kaleidoscope, and a thirty-minute drive from Kaaterskill Falls, New York's tallest cascade. An on-site pool means there's somewhere to cool off after hiking neighboring Mount Tremper.
Rent an Airbnb and cook your meals
Save on food by trading the hotel for a home share with a fully-equipped kitchen.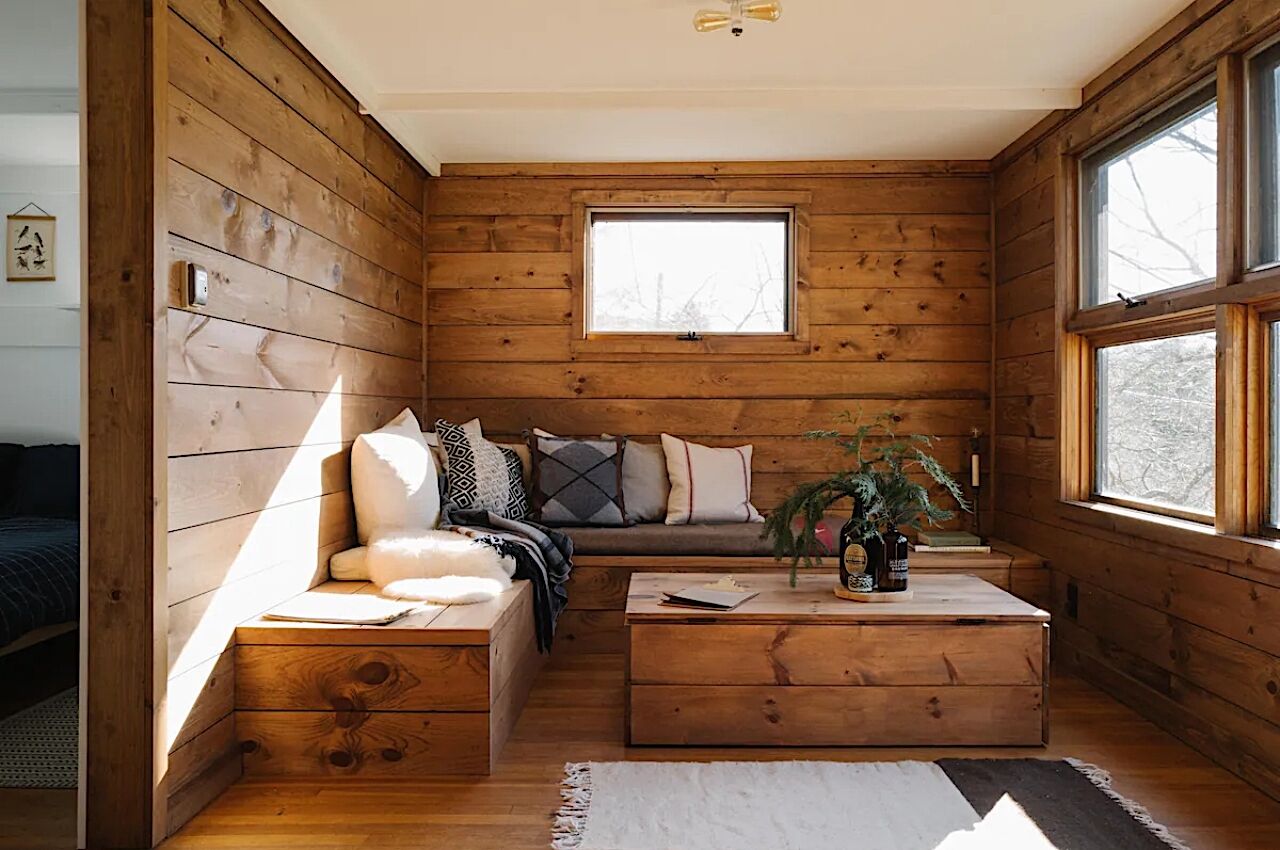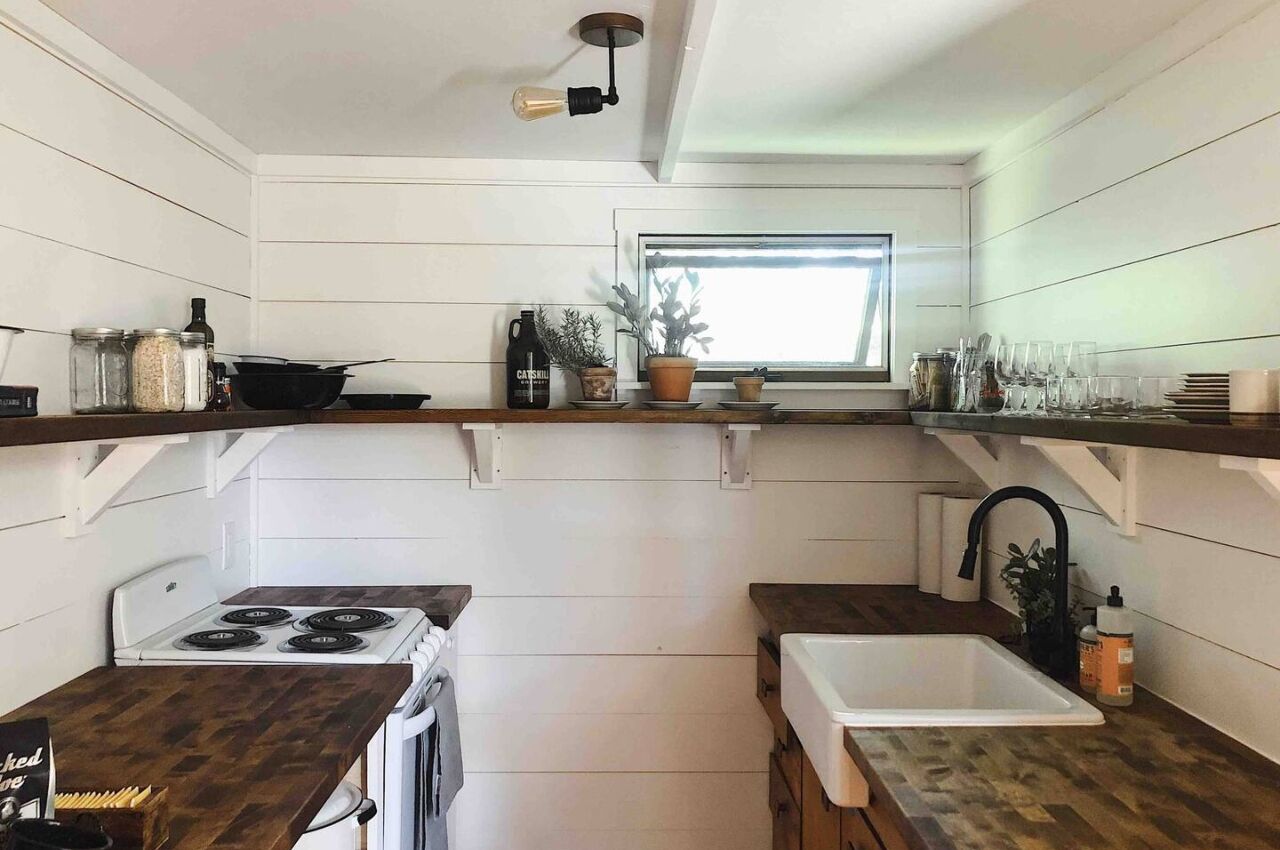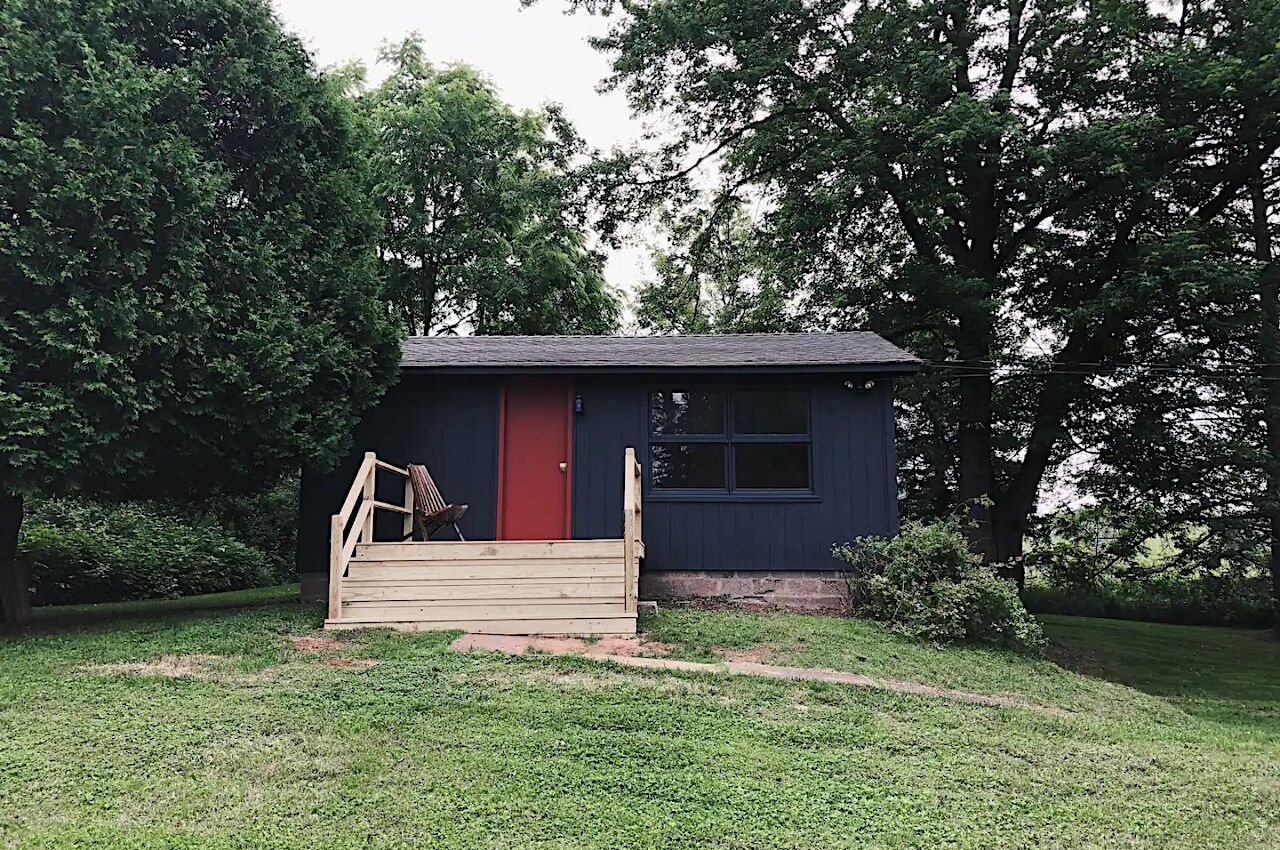 The Microbrew Cabin ($168 per night) — is a romantic one-bedroom home tucked behind the Catskill Brewery. Another Airbnb in the same location is the three-bedroom, Brewmasters Cottage ($209 per night) which is ideal for a group of friends or a small family. These rentals are located in Livingston Manor. The town has an upscale market and fish hatcheries so you can shop locally and cook back at home.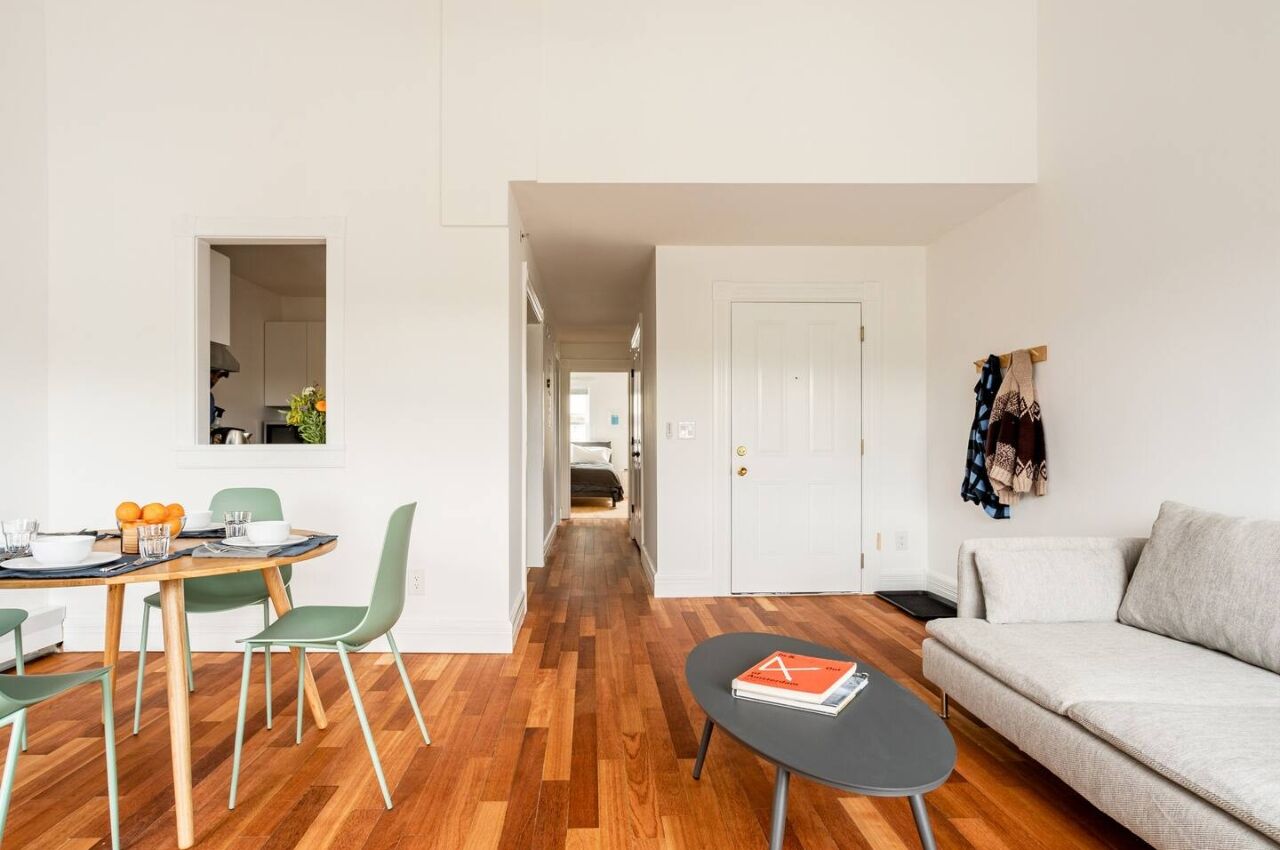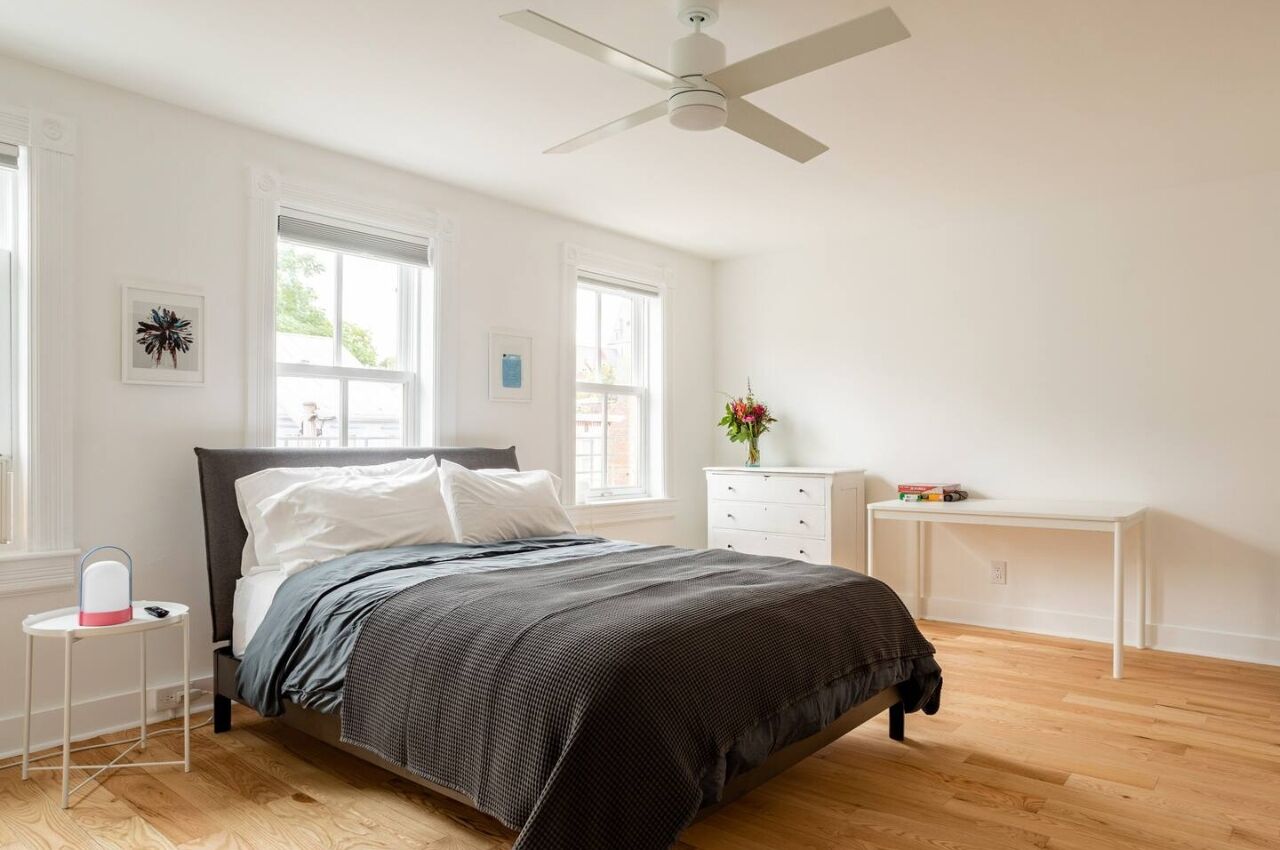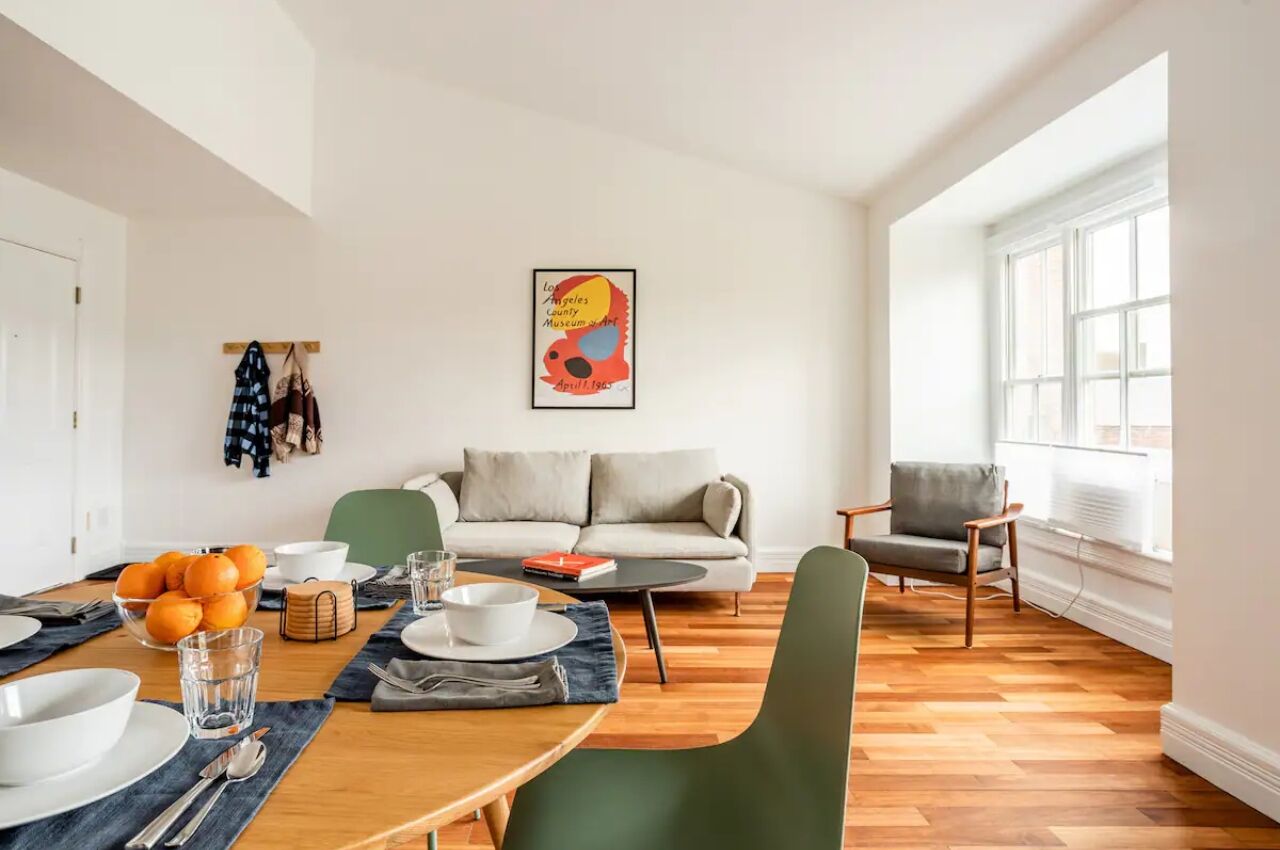 For an eastern Catskills escape, try this mid-century top floor apartment near the Hudson River on Catskill's historic Main Street. The $155 price tag beats most digs you'll find close to the Hudson Valley.
This bohemian stone cottage near the Ashokan Reservoir exudes Woodstock's arty sensibility. Grill on the side porch and hang in an outdoor hammock for only $139 per night.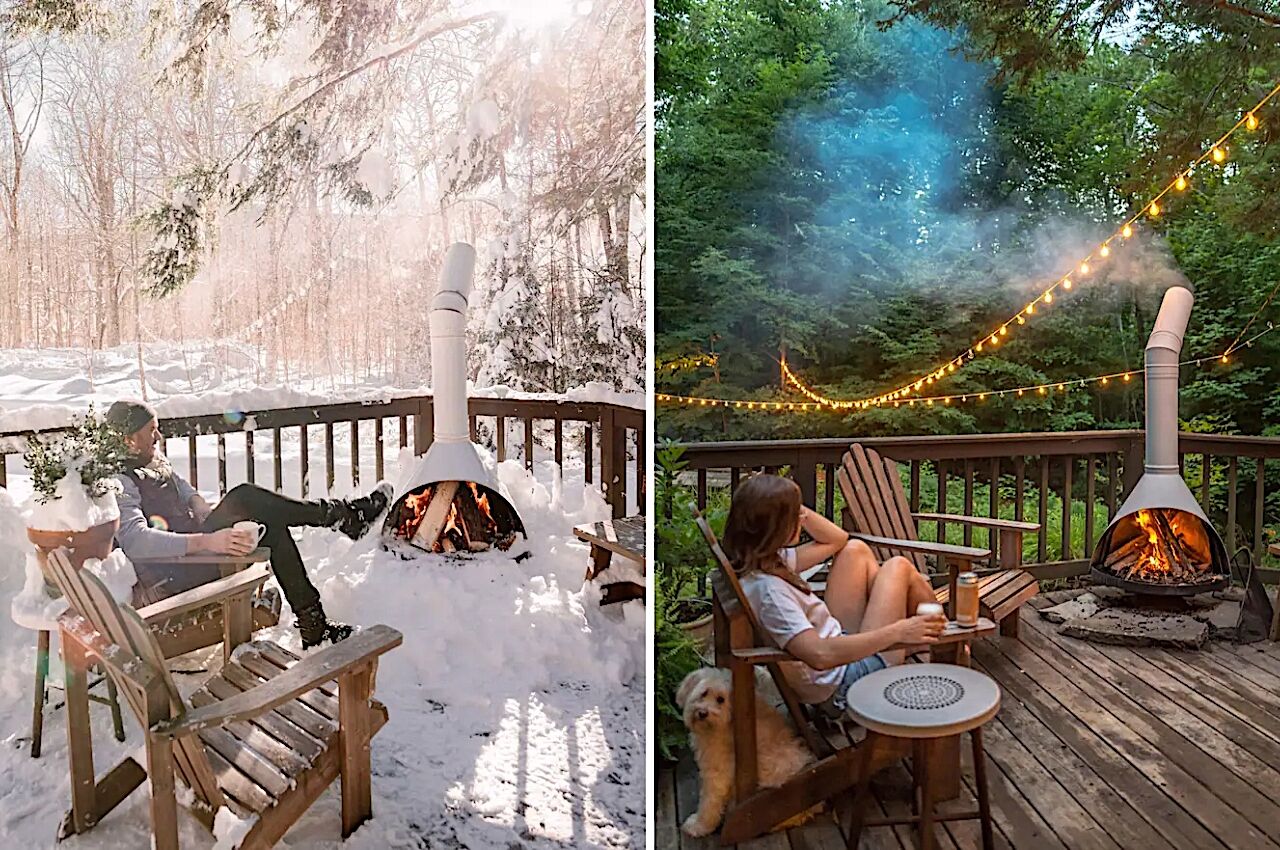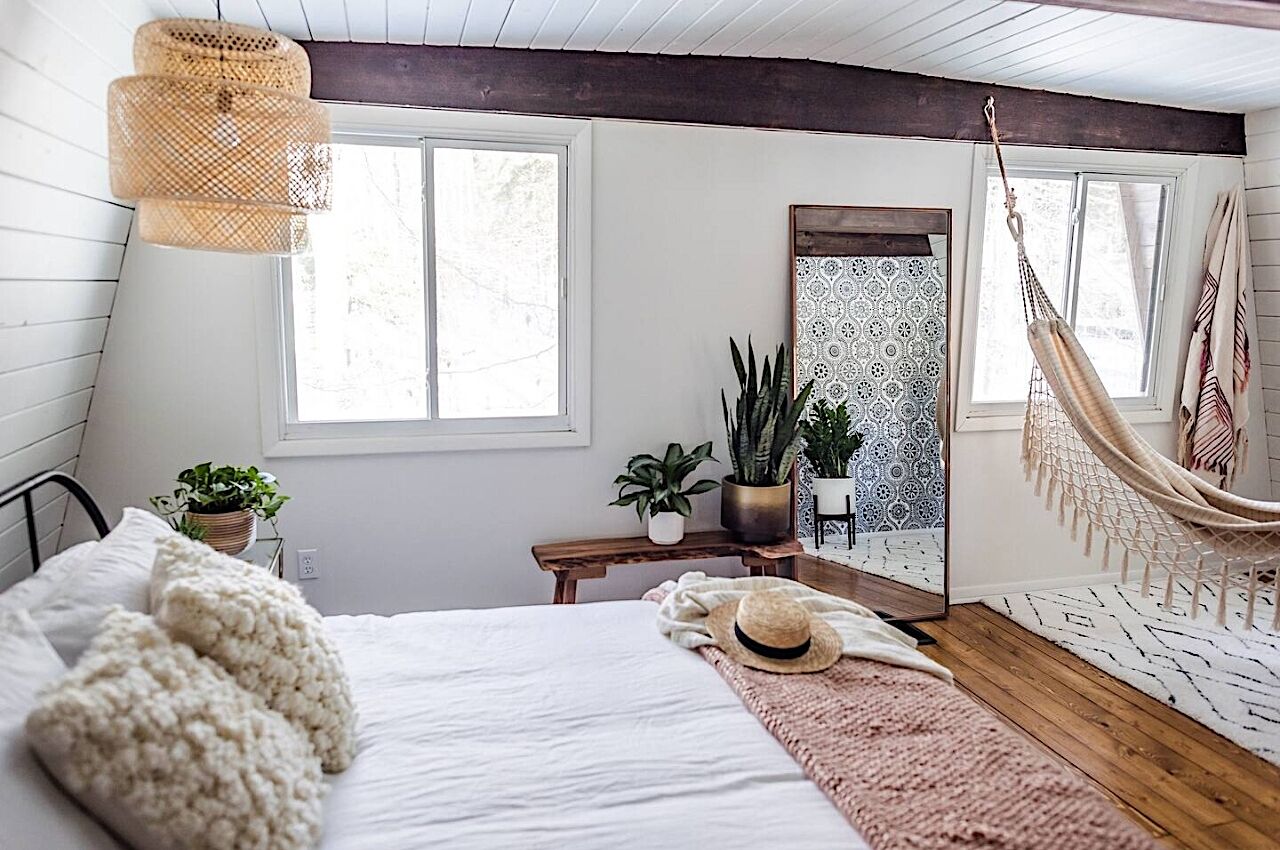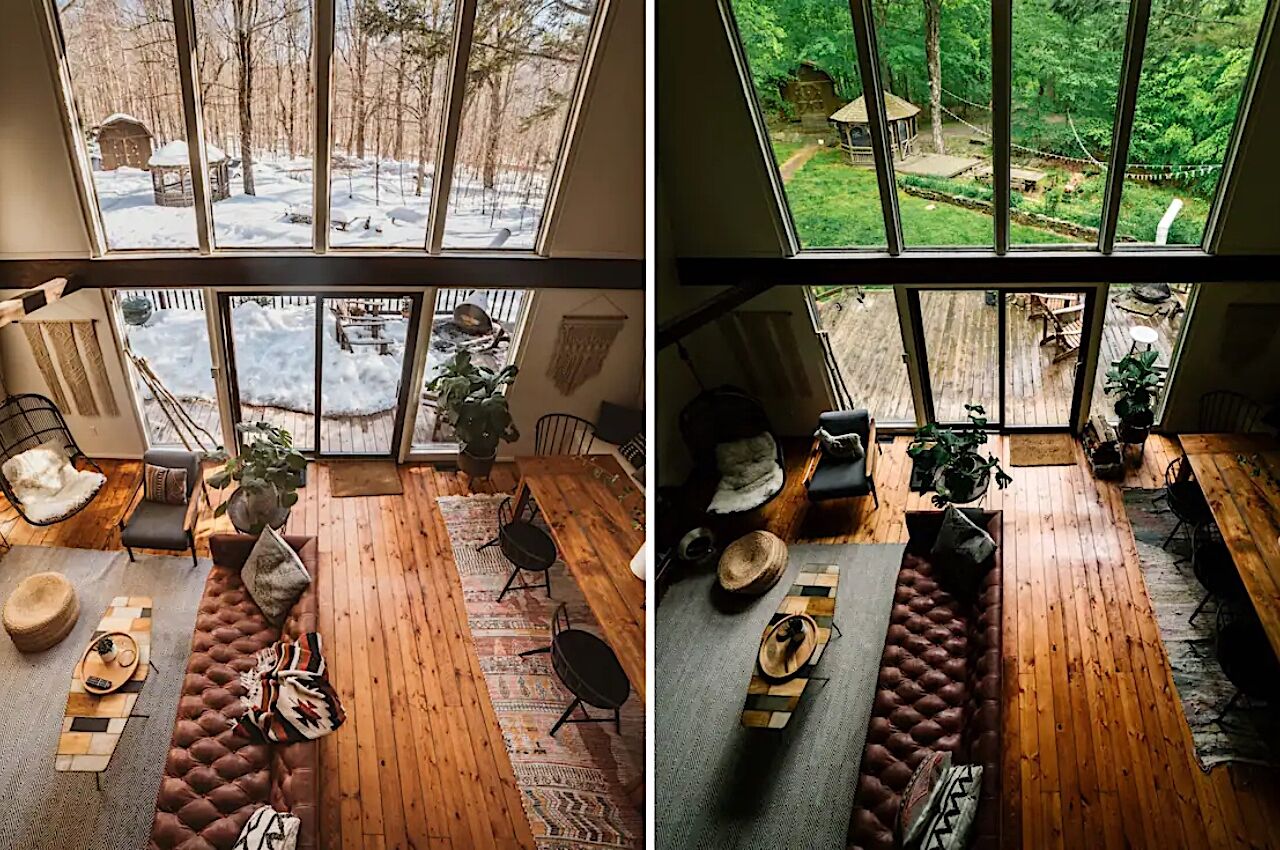 If you're planning a weekend away with friends, take a peek at the Hunter Greenhouse outside Tannersville. Six guests split among three bedrooms turns the $479 price tag into roughly $80 per person — a steal for sleeping in a refurbished A-frame built in 1971.
Should connecting with nature be more your speed, book one of the rustic cabins on Majestic Farm ($155 per night) — an organic farm and apple orchard snuggled between Mountain Dale and Rock Hill. Four rentals share a kitchen and outhouse — a style best suited for adventurous travelers intrigued by old-school Catskills living.
Consider camping
If hotel prices still seem steep, the cheapest room in the Catskills is under the stars. Between June and September, people pitch tents and park trailers around the region's 1,000-plus campgrounds for less than $25. While price doesn't account for proper camping equipment, even nature newbies can find pre-set tent sites for as little as $100 via Tentrr.
Devil's Tombstone Campground, one of the Catskill Forest Preserve's oldest campsites, is ideal for serious hikers interested in scaling the region's tallest peaks. Campers can wake up to waterfront views of Notch Lake, spend the day hiking to the highest fire tower in New York on Hunter Mountain, then return to cook dinner over one of the on-site grills. Sites start at $16 per night.
Look for deals at restaurants and farmers' markets
Eating well in the Catskills doesn't have to mean fine dining. In the western Catskills, reserve Sunday mornings to peruse the Callicoon Farmers' Market for produce and pastries. A breakfast wrap from the quaint Bethel Market Cafe only costs $6.50, and hand-rolled biscuits from the Walk In in Livingston Manor start at $6. Sandwiches from the Tusten Cup in Narrowsburg begin at $5, and if you drop by the Cochecton Fire Station for dinner, you can order a cedar plank trout or a gooey s'more for one dollar more.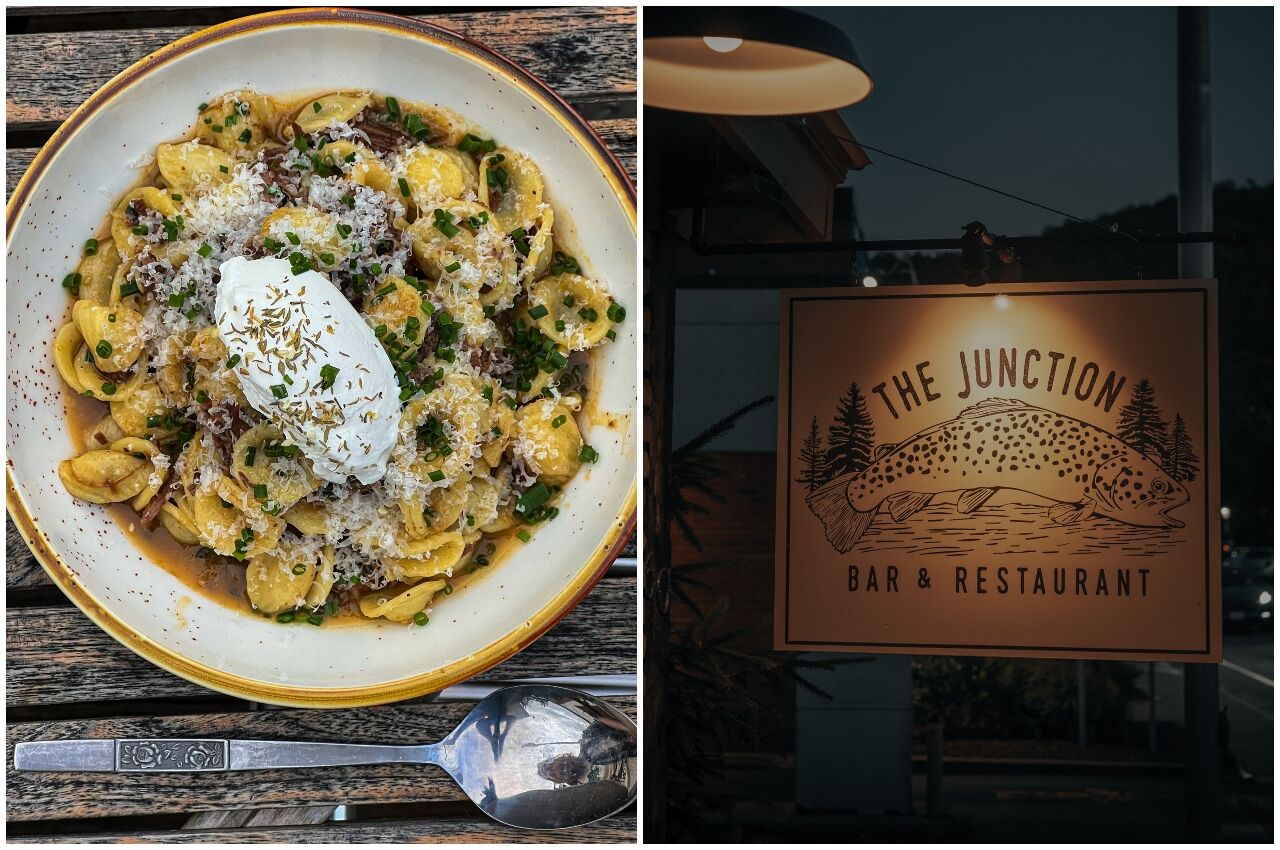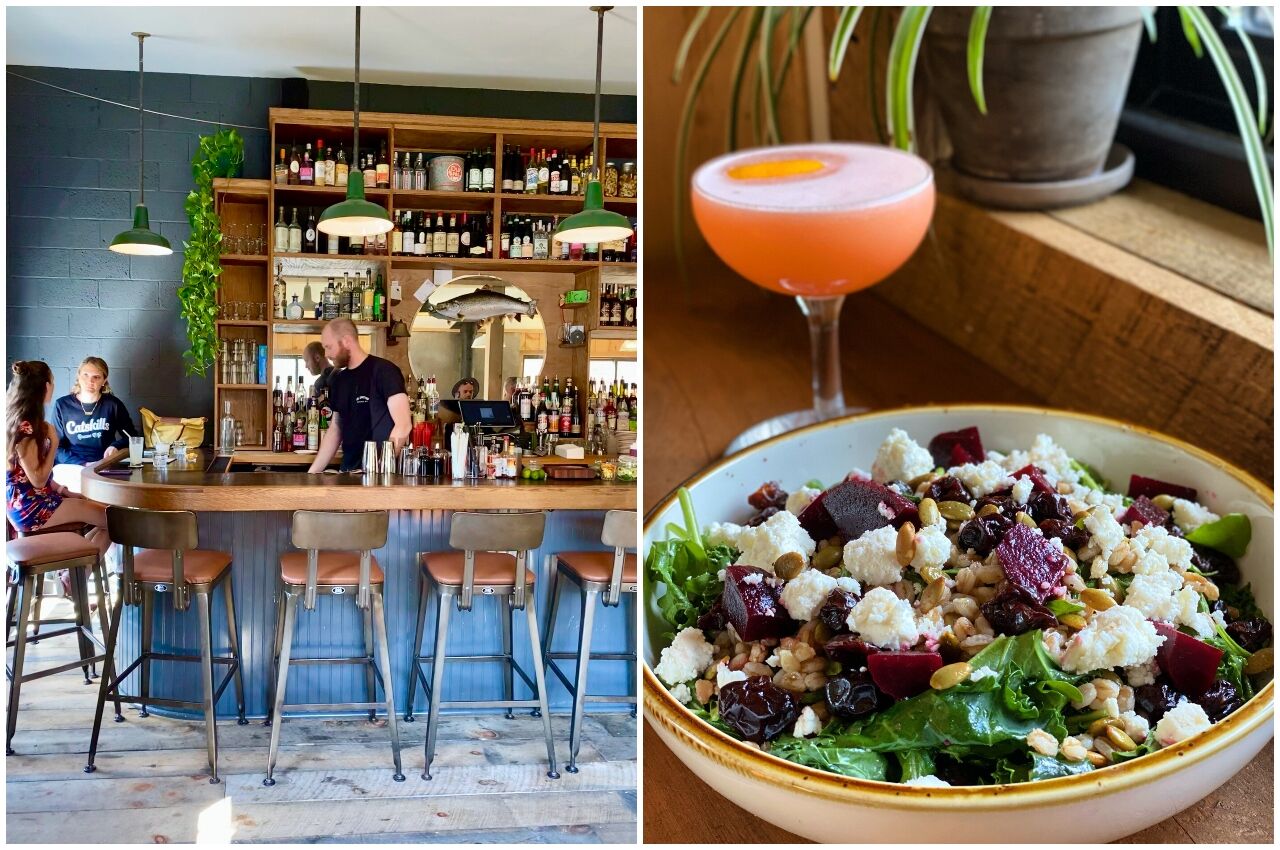 Even the fancier options in the west won't burn a hole in your pocket. Chef Evan Chesney, a Kenoza Hall alum, churns out $15 entrees like veggie-friendly grain bowls and fried chicken sandwiches at The Junction in Roscoe.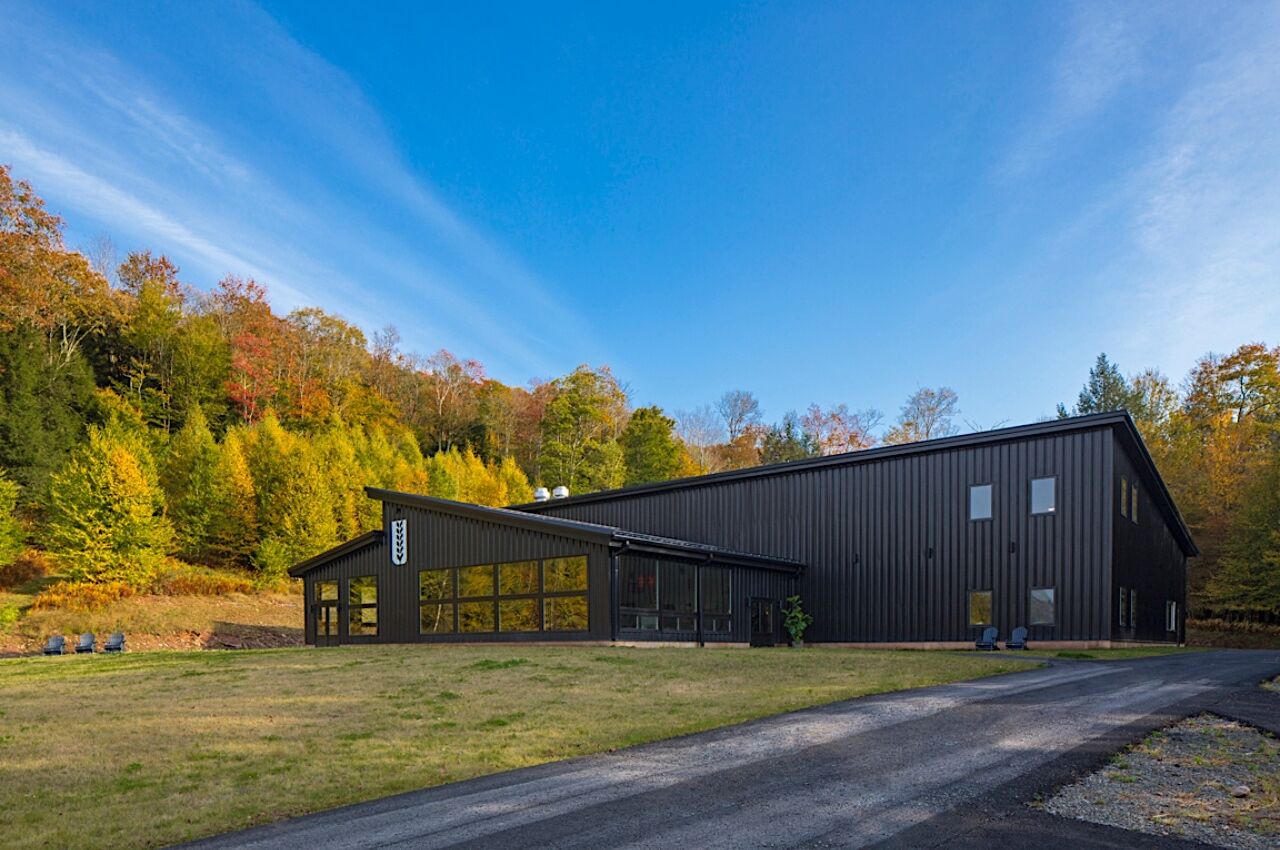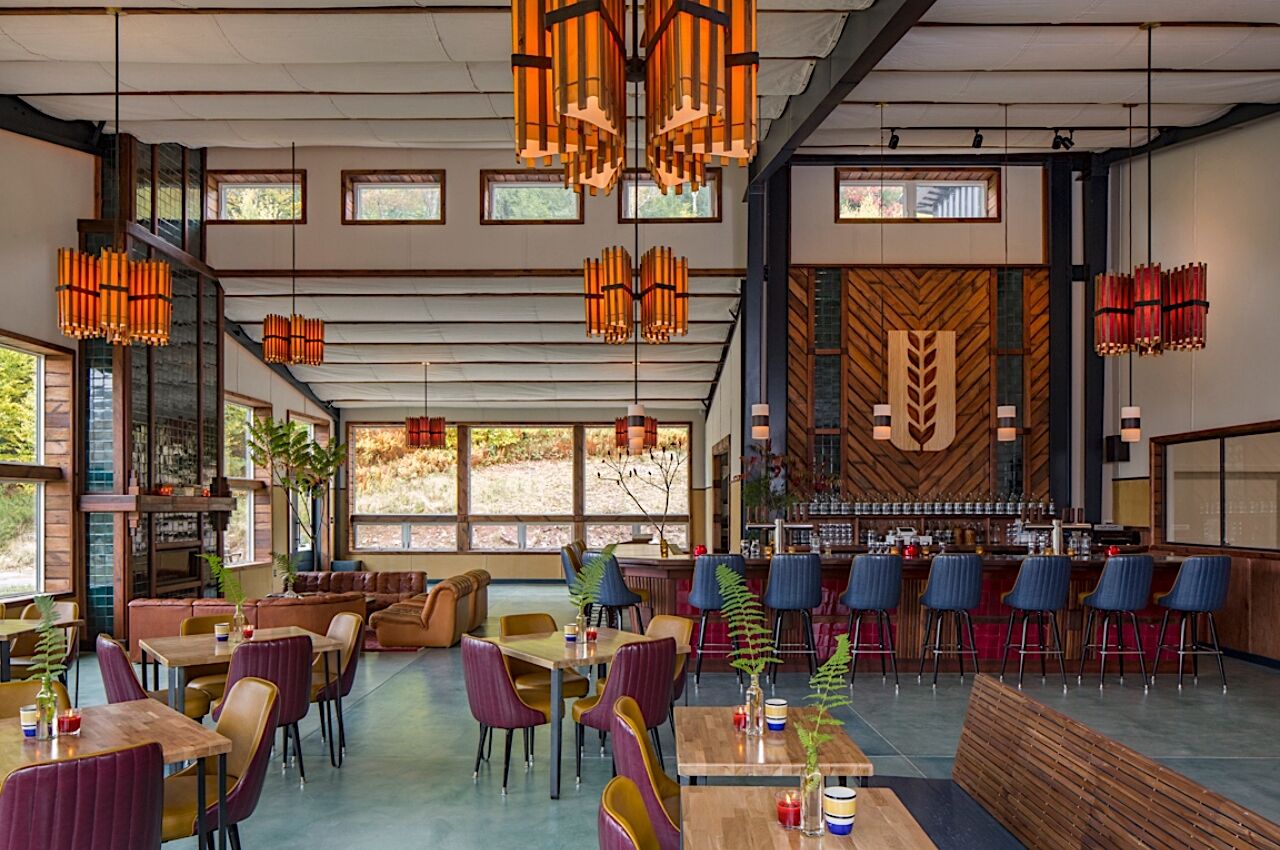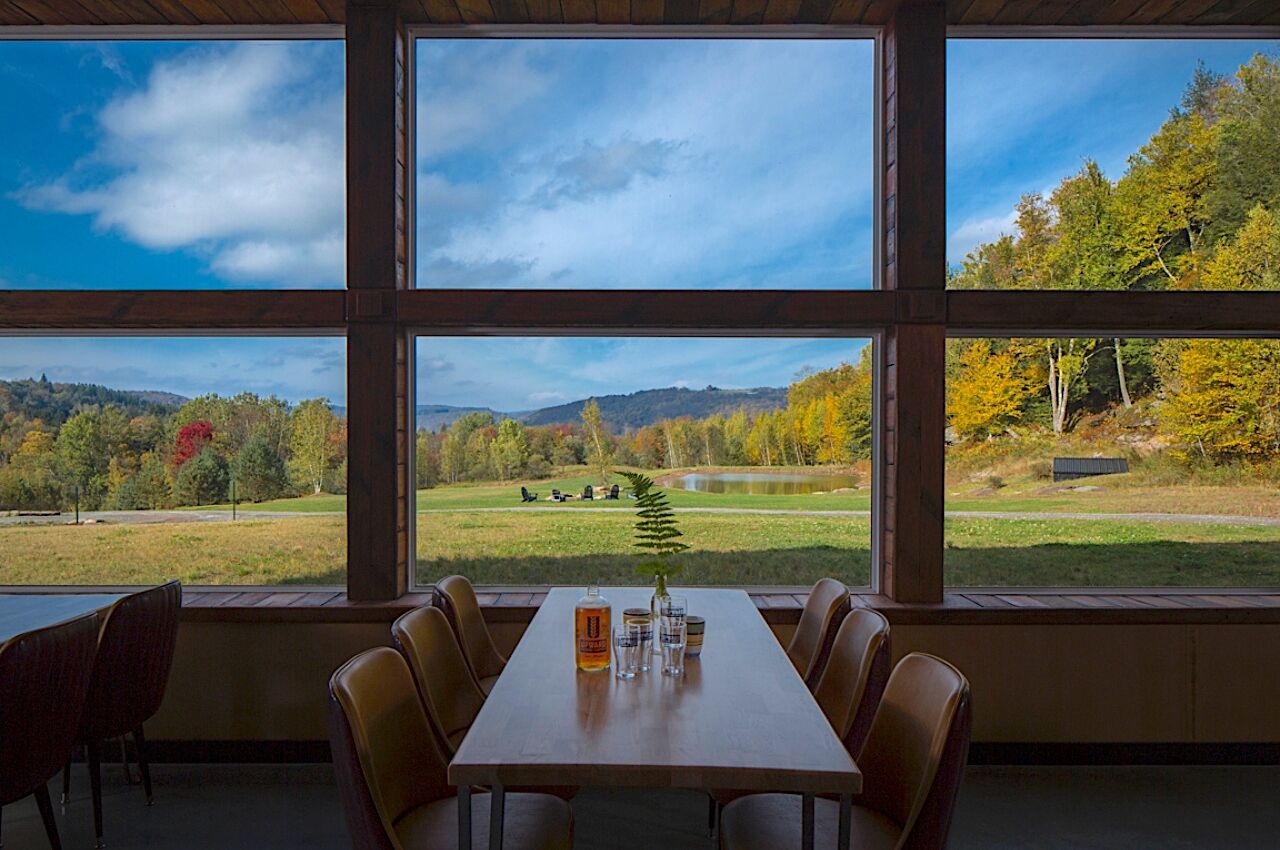 Drive ten minutes away to Upward Brewing's chalet-style beer garden, and it's possible to pair a locally brewed pilsner with a $3 hotdog.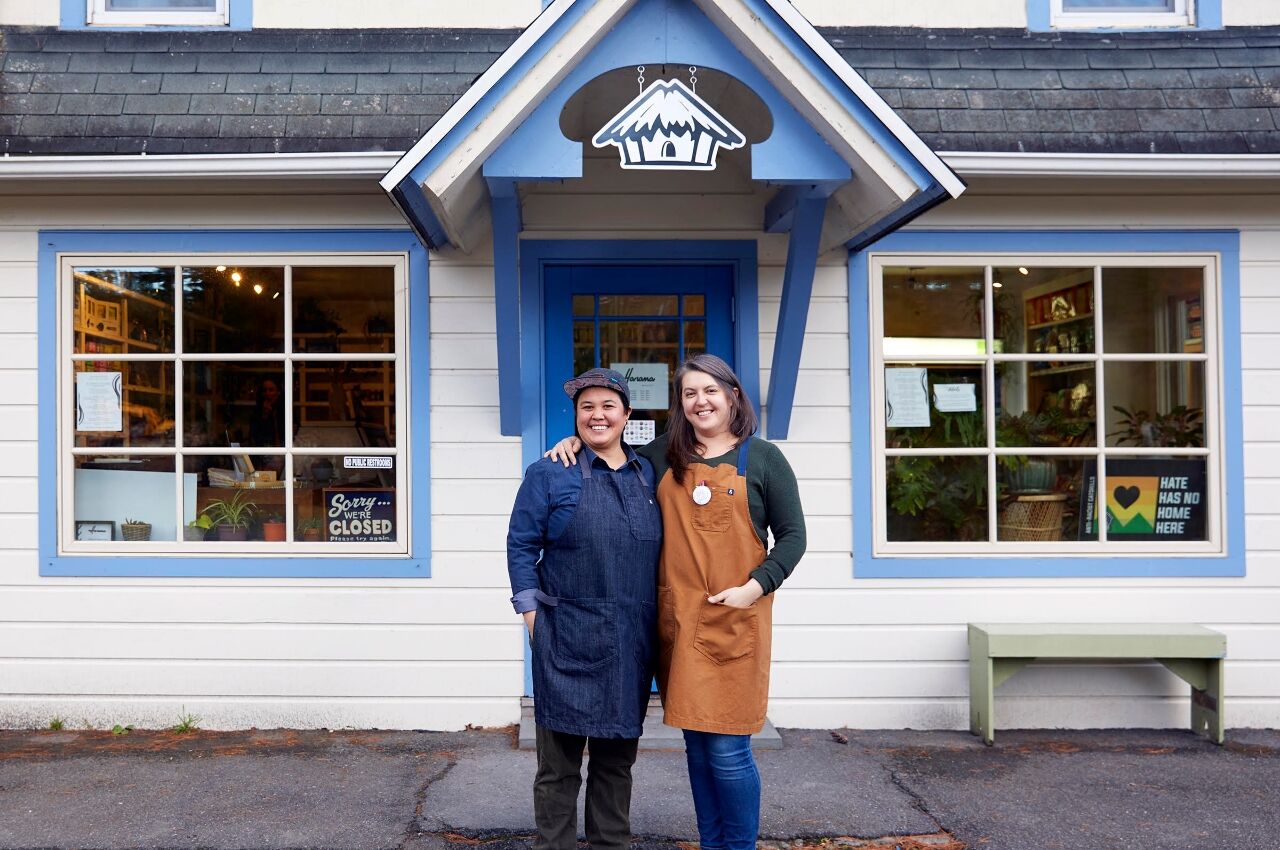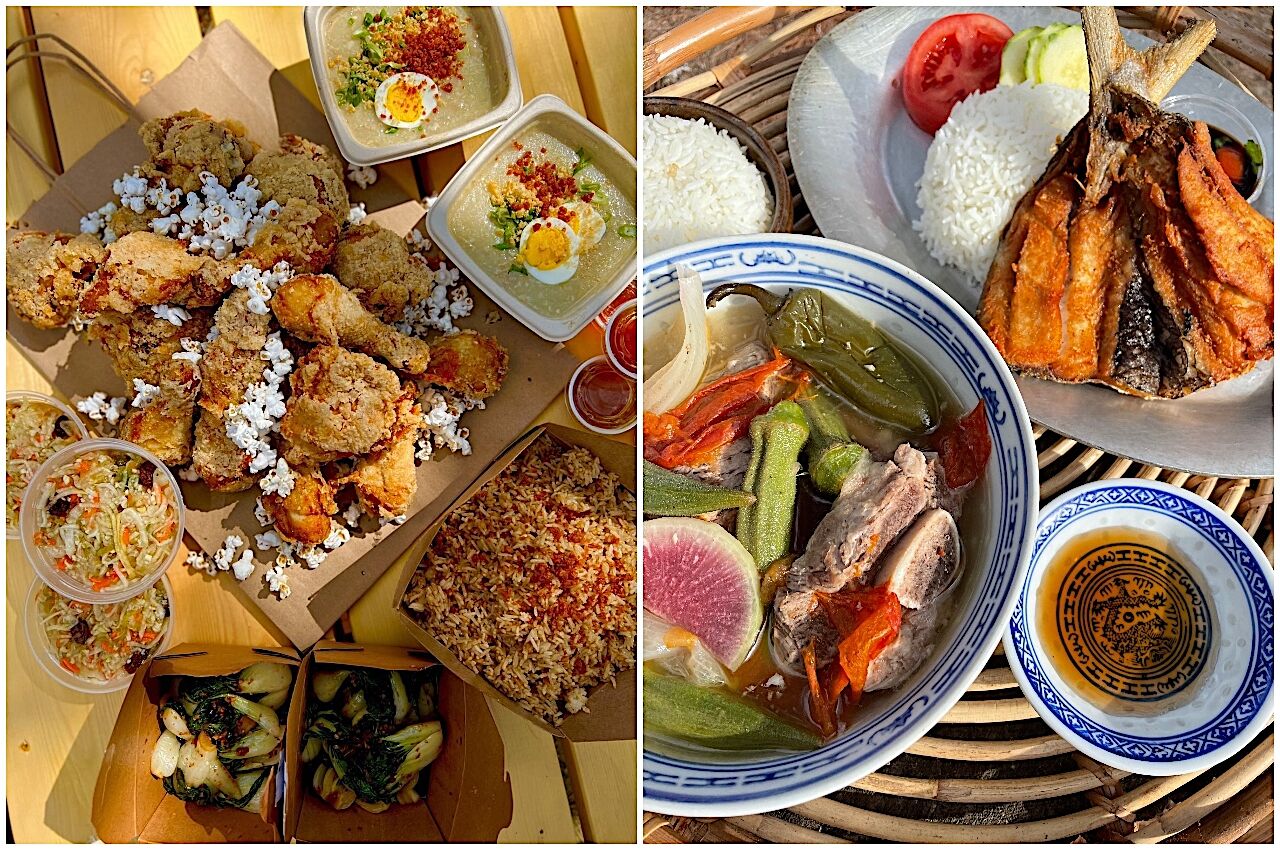 Prices tend to be higher in the eastern Catskills, but there are still plenty of ways to keep meals cheap. Start at Kelder's Farm — where visitors in Kerhonkson can hand-pick in-season fruits and vegetables. For cooking supplies, stop by Woodstock's Harana Market — an Asian grocery store with homestyle Filipino takeout. Locally sourced beef patties at Mama's Boy Burgers in Tannersville cost around $11 a pop, and a breakfast sandwich costs $12 from Woodstock's go-to cafe, The Mud Club.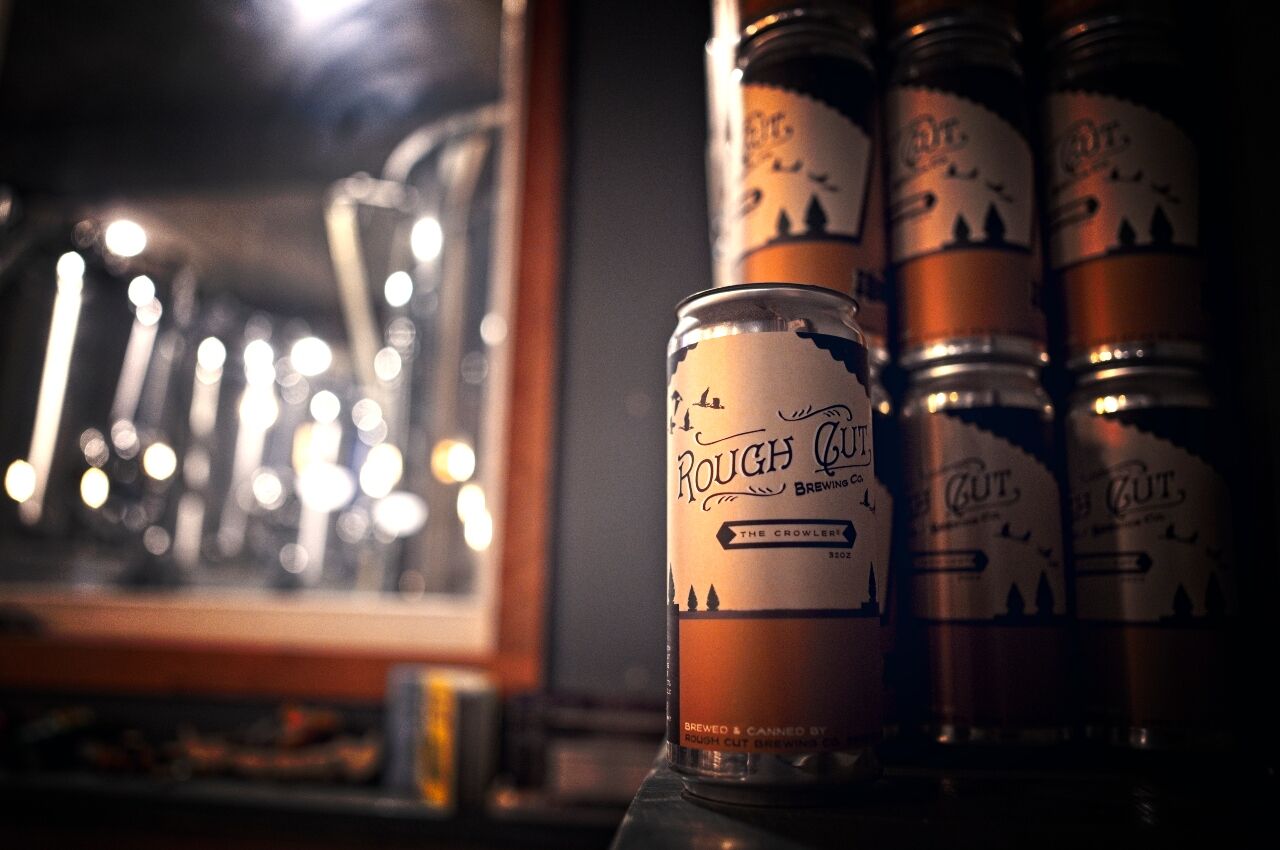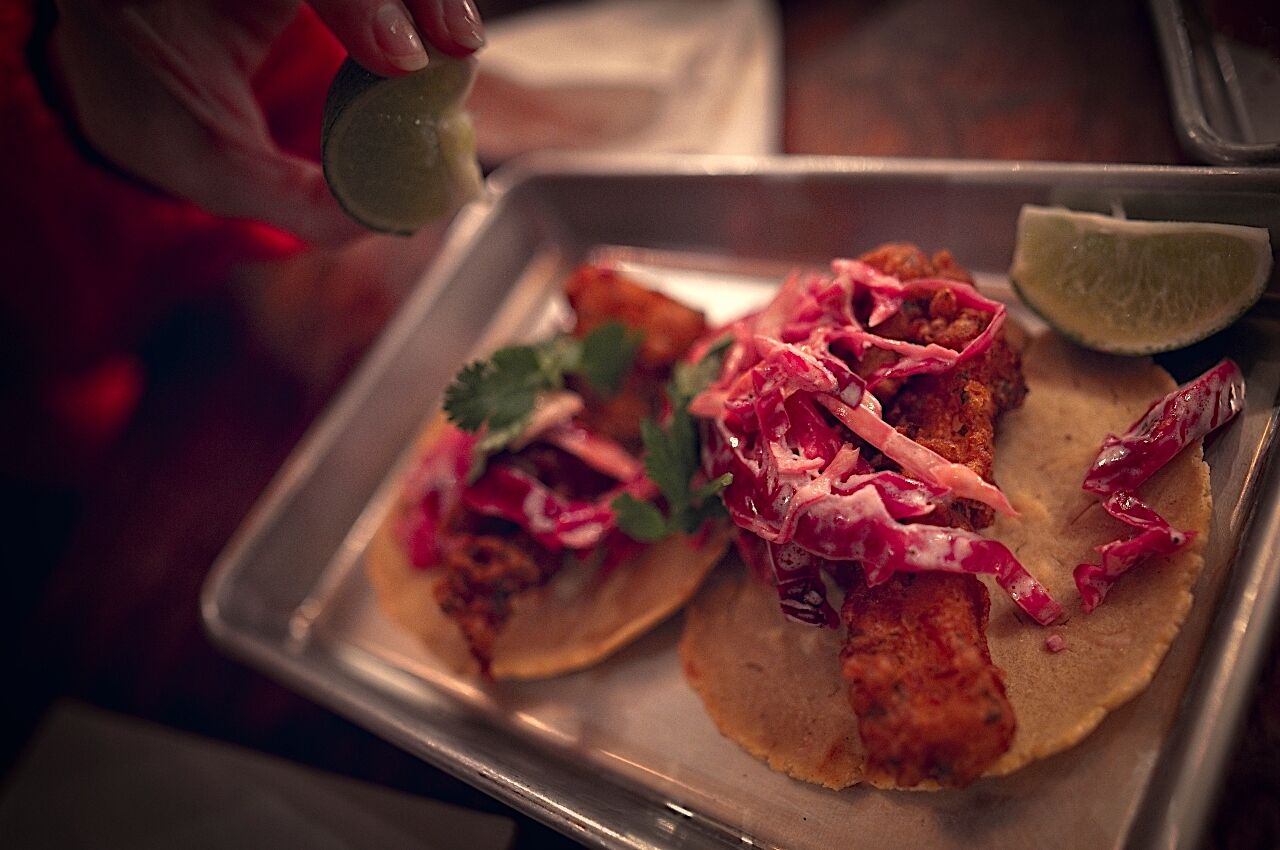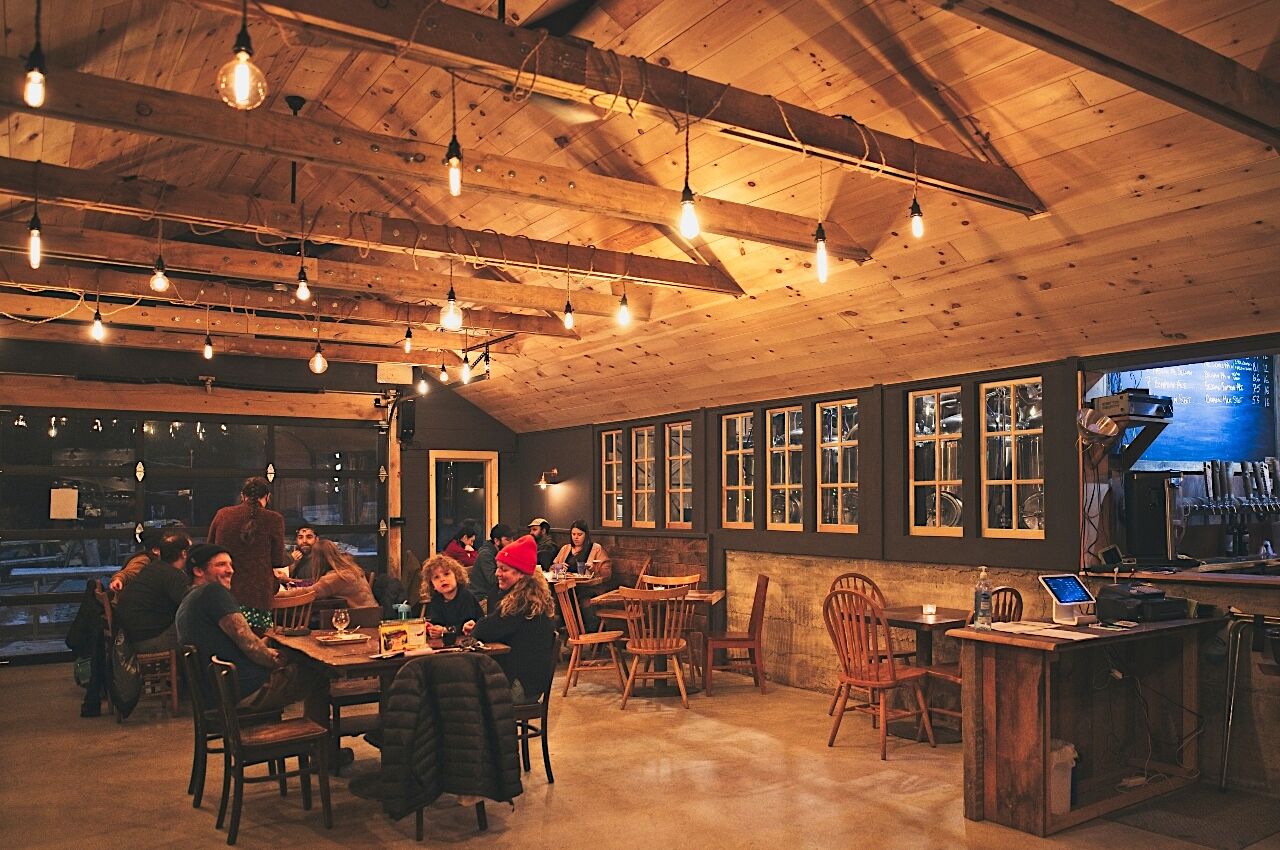 Rough Cut Brewing, Kerhonkson's local brewery, serves snacks like wings for $9 and charred Brussels sprouts for $7. Pair it with a $7 oatmeal milk stout, and you've got yourself a full meal.
Go on free outdoor adventures
Each corner of the Catskills dazzles with outdoor activities like hiking to waterfalls, riding river rapids, or swimming in cobalt lakes. But entrance fees can turn state-sanctioned parks into costly endeavors, and the money adds up quickly if you visit more than one.
The hiking pass for Mohonk Mountain House, a lodge near New Paltz with craggy trails through the Shawangunks, costs a whopping $35 per day. Mohonk Preserve, another Shawangunk park beloved by hikers, climbers, and bikers, costs $15. Swimming at the Peekamoose Blue Hole, famous for its electric-aqua waters, requires a $10 permit, and floating tours down the Delaware can cost around $35.
Save money by visiting trailheads and swimming holes that remain free to the public. These adventures are just as worthwhile — if not better — than their pricey counterparts. You'll only have to pay in sweat to hike up Overlook Mountain — a 4.6-mile trek with early 20th-century ruins and a fire tower above Woodstock.
The same goes for the Tusten Mountain Trail, a 3-mile route near Narrowsburg with Delaware River views. There's no price tag for jumping off the 24-foot crag into the river below at Fawn's Leap, and Lou's Tubes rents tubes for $6 so visitors can float along the Delaware at their own pace.
Explore local culture at little to no cost
Save the big-ticket museums for NYC — when it comes to art and history, you can see the best of the Catskills for free.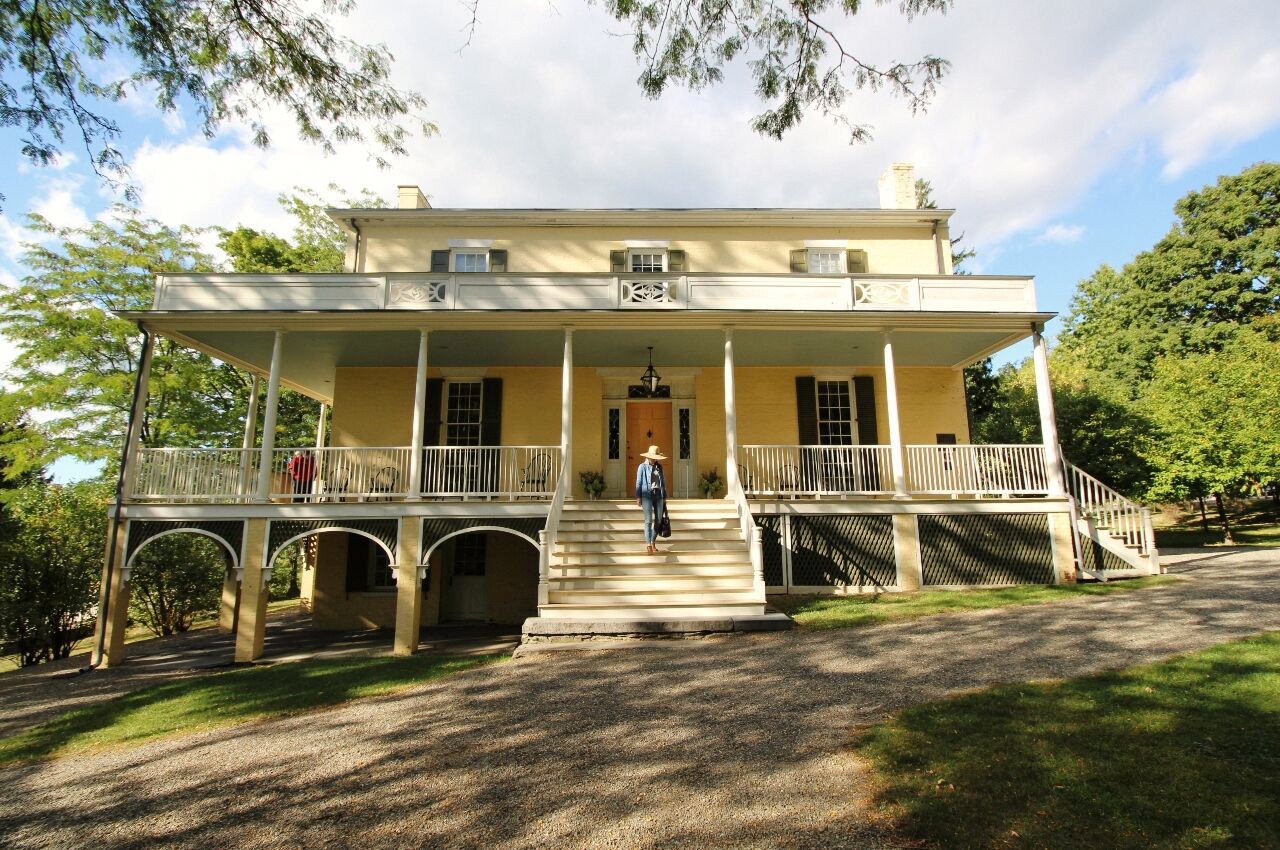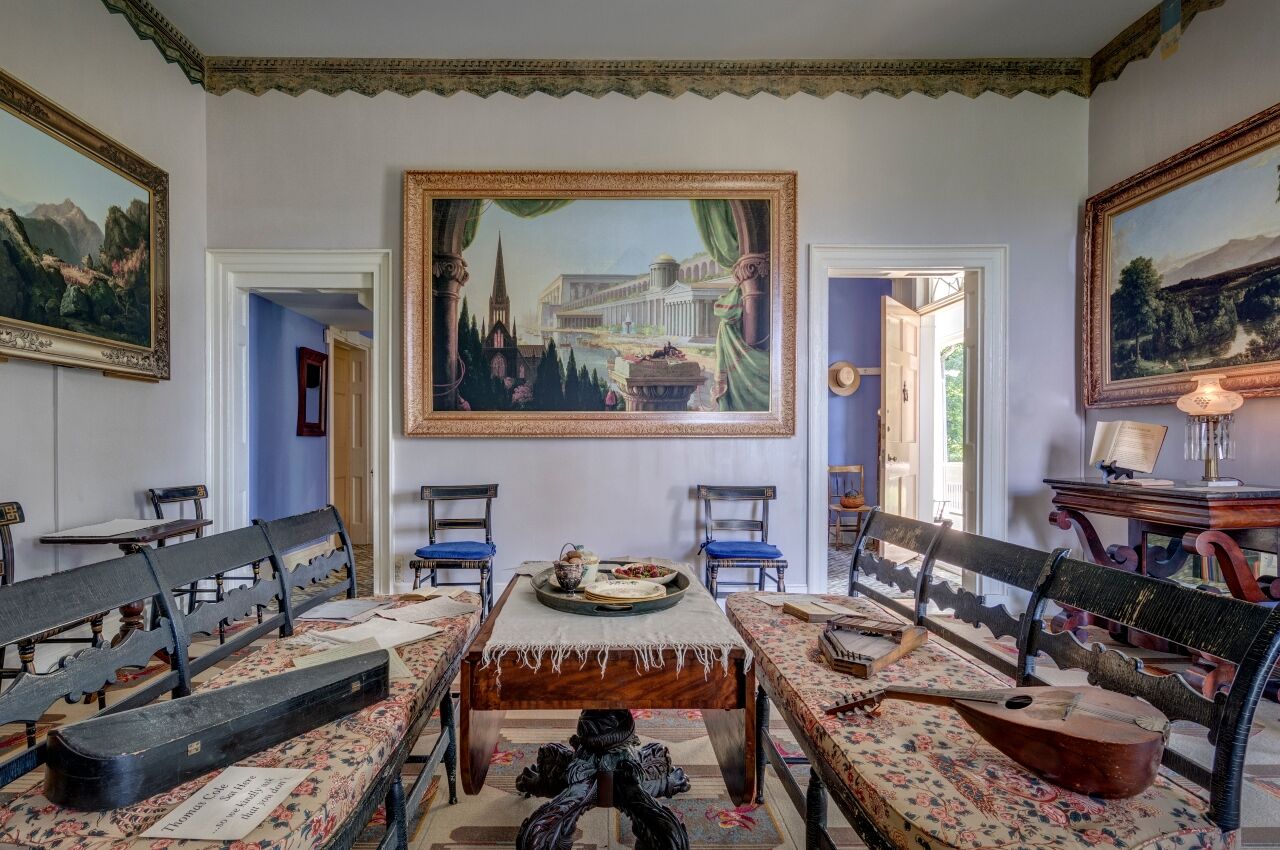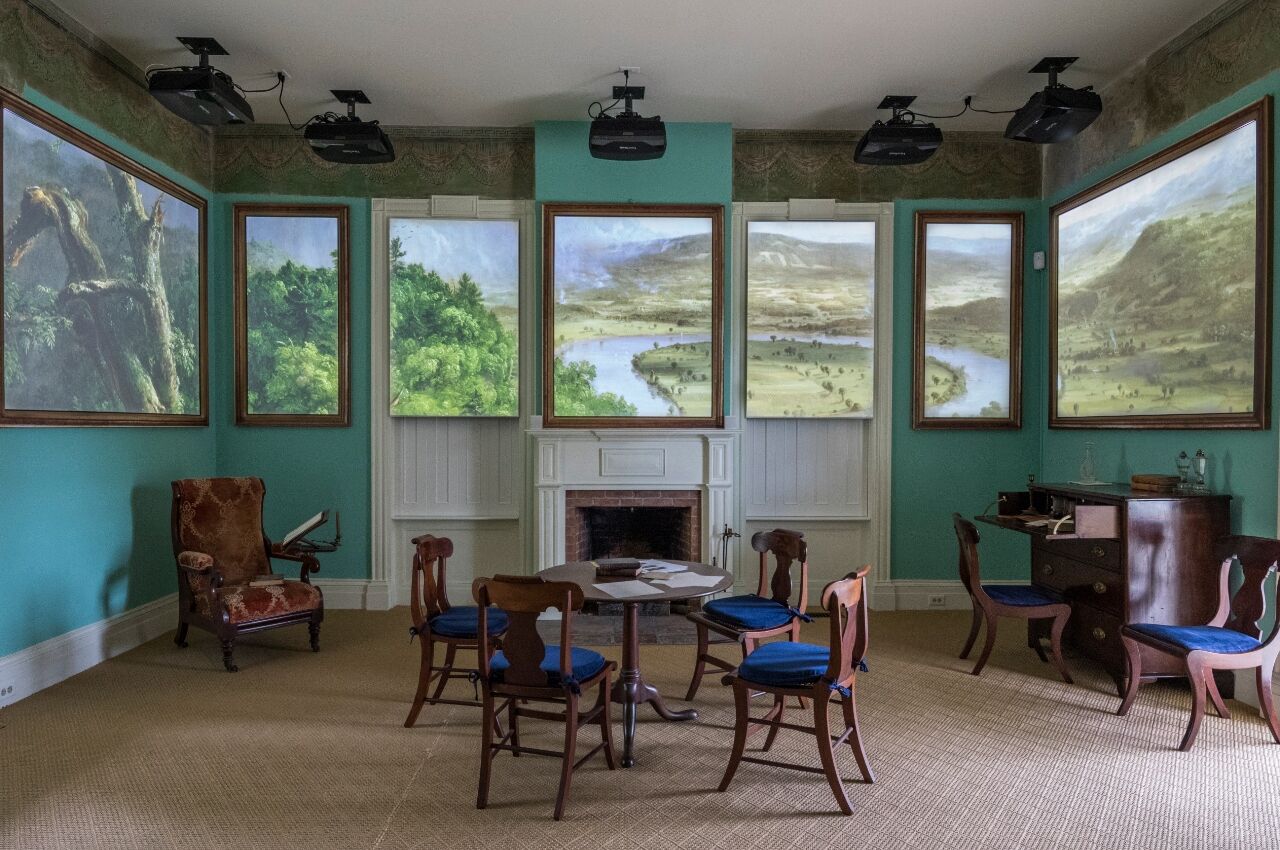 Amble around the Thomas Cole National Historic Site, once home to the famed Hudson River School artist, to experience the region like a 19th-century romantic. Seeing the artwork inside the museum will cost you, but exploring the gardens comes without charge. To glimpse where Thomas Cole likely worked plein air, follow the Hudson River School Art Trail to destinations preserved on canvas by the artist and his contemporaries.
In Bethel, the hills are alive with the sound of Woodstock (the 1969 concert, not the town). Park at the site where a crowd of more than 400,000 gathered for the likes of Jimi Hendrix and soak up the ghost sounds of concerts long gone. Play Joni Mitchell's Woodstock, a folksy song she wrote having missed the infamous happening, to commiserate with a rock legend in real-time.
If you're interested in fine art, drive to the Catskill Art Society, a tiny contemporary art operation in Livingston Manor. The gallery is open for free from Friday through Sunday. The Woodstock Artists Association and Museum — founded in 1919 — suggests a $10 donation to see its locally created collection.
For a collage of Catskills history, there's no better place to explore than the area's many antique stores. Wander aisles in places like New Paltz's Antiques Barn or Callicoon's Antique Center to search for cheap mementos like Borscht Belt hotel signs, Woodstock posters, and postcards depicting the 19th-century Catskills. They're all reminders that treasures from today's Hamptonsification will one day become antiques, too.
What did you think of this story?