in paid partnership with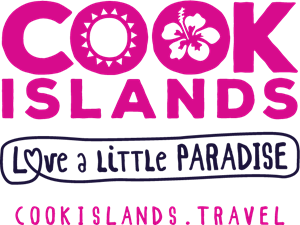 A vacation to the Cook Islands is guaranteed to be heavy on "pinch me" moments. Made up of 15 tiny islands and atolls dotting the South Pacific waters some 2,000 miles northeast of New Zealand, the Cooks has managed to escape crowds, chains, and skyscrapers, causing many to say it feels like Hawaii — 70 years ago.
Yes, these islands showcase the kind of beauty that's absolutely surreal. Yes, with a weekly nonstop flight from LAX you can fall asleep at 30,000 feet and wake up in paradise. Yes, you might have some of the world's best views all to yourself. Whatever kind of escape you're looking for, the Cook Islands are the only South Pacific islands you need. Here's why.
The unparalleled beauty
You're on an island in the South Pacific — you know you can swim, snorkel, dive, the gamut, and you will. But the Cooks' landscapes are what truly set it apart. Here's how to explore them, and what you can expect along the way:
On one of your first days on Rarotonga — the largest island in the chain — hop on a Raro Safari Tour for some Cook Islands 101, 4×4 style. You'll go deep into the island via its back roads, scope out its jungle-y hillsides and farms, see Te Rua Manga (a rock formation known as the Needle) and Wigmore's Waterfall, and hear all about local culture and folklore from your guides. They'll give you a rundown of everything you need to know…including how to properly crack open a coconut.
When you're ready to break a serious sweat, it's time for Pa's Cross Island Trek. Don't let the two-mile distance fool you — the hike starts with a 1,300-foot climb up ladder-like roots. For three hours, you and your guide will traverse the jungle, cross several streams (prepare to get wet!), and talk about the island's lush volcanic terrain, any medicinal plants and herbs you spot, and the local flora and fauna. The trek is definitely a difficult one, but the reward is a stellar view at every root-grab and turn.
And then there's Aitutaki — a 45-minute flight from Rarotonga — and its breathtaking lagoon, possibly the best-known Cooks vista. A day cruise here stops at most of Aitutaki's uninhabited offshore islets, like One Foot Island and the Takopua sand bank. These spots are sometimes called "Heaven on Earth" by locals. This is, literally, as good as it gets.
If you've time to spare on Aitutaki, take a short, self-guided hike (or bike or drive) to the top of Piraki Lookout for a panoramic view of the lagoon. Keep an eye out on your way to the top — you may spot flowering plants like hibiscus, frangipani, and gardenia. The colors are wild.
Tip: Day tours from Rarotonga to Aitutaki include flights, the cruise, and a barbecue lunch.
The people, the language, and the — lack of — crowds
If the language barrier is something that keeps you from visiting far-flung destinations, the Cook Islands is a safe place to fling — English is widely spoken here. But if you want to get wide grins from your tour guides and hotel staff, learn a few words of Cook Islands Māori. Key phrases to memorize are kia orāna (hello), aere ra (goodbye), and meitaki ma'ata (thank you).
For a hefty dose of Māori culture — and an opportunity to practice your new vocabulary — head to The Mooring Fish Cafe in Avana Harbour, an affordable local hotspot with mega-sized fish sandwiches. Take a moment to listen as you lunch. You'll hear plenty of Māori and maybe some Kiwi English. What you very likely won't hear are many US accents: Only 8,500 or so Americans visit per year.
If life in the States has got you down, or you just need a break from the pace of the American daily grind, consider the Cooks your antidote — an antidote that's accessible via weekly nonstop flights from LAX.
The simplicity
Speaking of a detox from American life, let's talk about getting around in the Cooks. Rarotonga, where you'll likely spend most of your time, is just 20 miles in circumference. There's also only one road that circles the island, and — get this — it has zero stoplights to worry about. Driving a leisurely 30mph, it takes about 45 minutes to do one lap. Most people choose to get around by scooter, but you can also go by bicycle if you don't want to drive. (Aitutaki is even smaller and more manageable.)
Then there's the affordability. Unlike some neighboring Polynesian destinations, the Cook Islands is still relatively budget friendly. Not only does Air New Zealand have regular flight sales, but the most widely accepted form of currency here is the New Zealand Dollar. At the time of writing, 63 cents USD gets you a whole $1 NZD. This makes already generous pricing an even sweeter deal for those coming from the States.
And, finally, there are no flashing lights, no giant billboards, no buildings taller than a coconut tree. There aren't any international chain resorts, either, which means you probably won't find yourself stuck at a stuffy hotel surrounded by slow-moving tour groups and bulk-rate decor. There are still plenty of luxury accommodations to choose from, but most of them are family owned and operated and full of Cook Islands character. Apart from knowing you're somewhere unique, this means you'll get to know the staff and they'll get to know you. Welcome to the community!
The fresh food and lively markets
If you want to truly indulge in Cook Islands cuisine, get yourself to a market. The Muri Night Market is a stand-out, its lively cluster of stalls on Muri Beach full of local, regional, and international fare. Both Cook Islanders and visitors have fun taking part in the tradition of mingling with others over a meal at one of the communal tables. The market (Tuesday–Thursday; Sunday) starts at 5pm and wraps up at 9pm, but food does tend to sell out — get there early to score the best grub.
When Saturday morning hits in Avarua, the national capital on Rarotonga, get your shop on at the famous Punanga Nui Market. This is the place to go to pick up beautifully handmade flower crowns (move over, Snapchat filter!) or locally made crafts to take home. Vendors also sell fresh fruit, vegetables, pastries, and smoothies perfect for an afternoon picnic at the nearby Maire Nui Botanical Gardens. While the market is open Monday–Friday as well, Saturday mornings have the liveliest atmosphere. This is the "pulse of Rarotonga," and now you've got your finger on it.