7 Easy Places To Get Married That Are Not Vegas
After years of uncertainty with pandemic restrictions and cancellations, many couples are ditching the traditional wedding formula. Instead, they're turning to intimate elopements and exceptional destination wedding packages. Yet there is more to an overseas elopement than just picking a striking location. Many popular places like France require months of residency or complicated bureaucratic timelines for a legal marriage, making a symbolic wedding the only real possibility for international couples.
However, other countries make it as easy as possible for an unforgettable and internationally legal "I do." These experts and their experiences take destination wedding packages to the next level with minimal hassle.
1. Charter a private yacht for your destination wedding on Croatia's Dalmatian Coast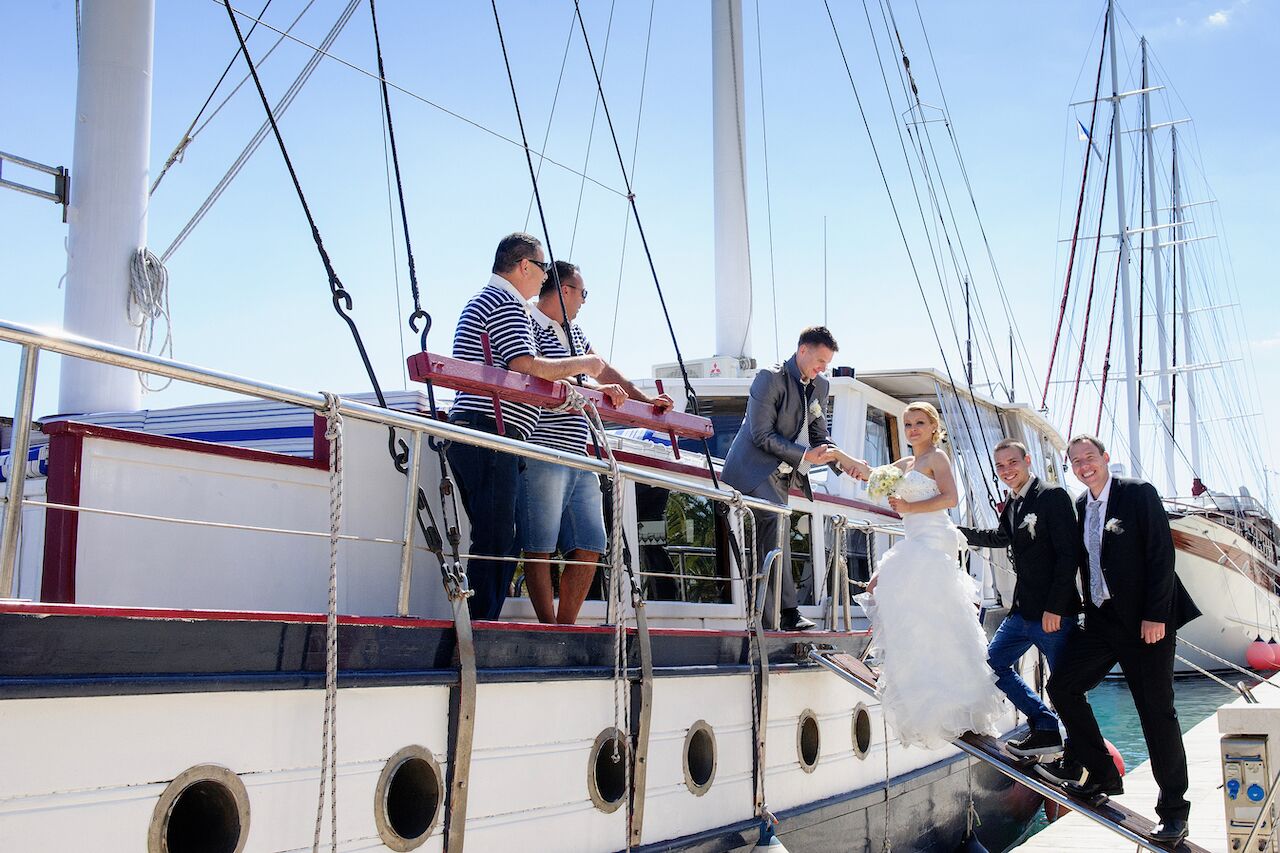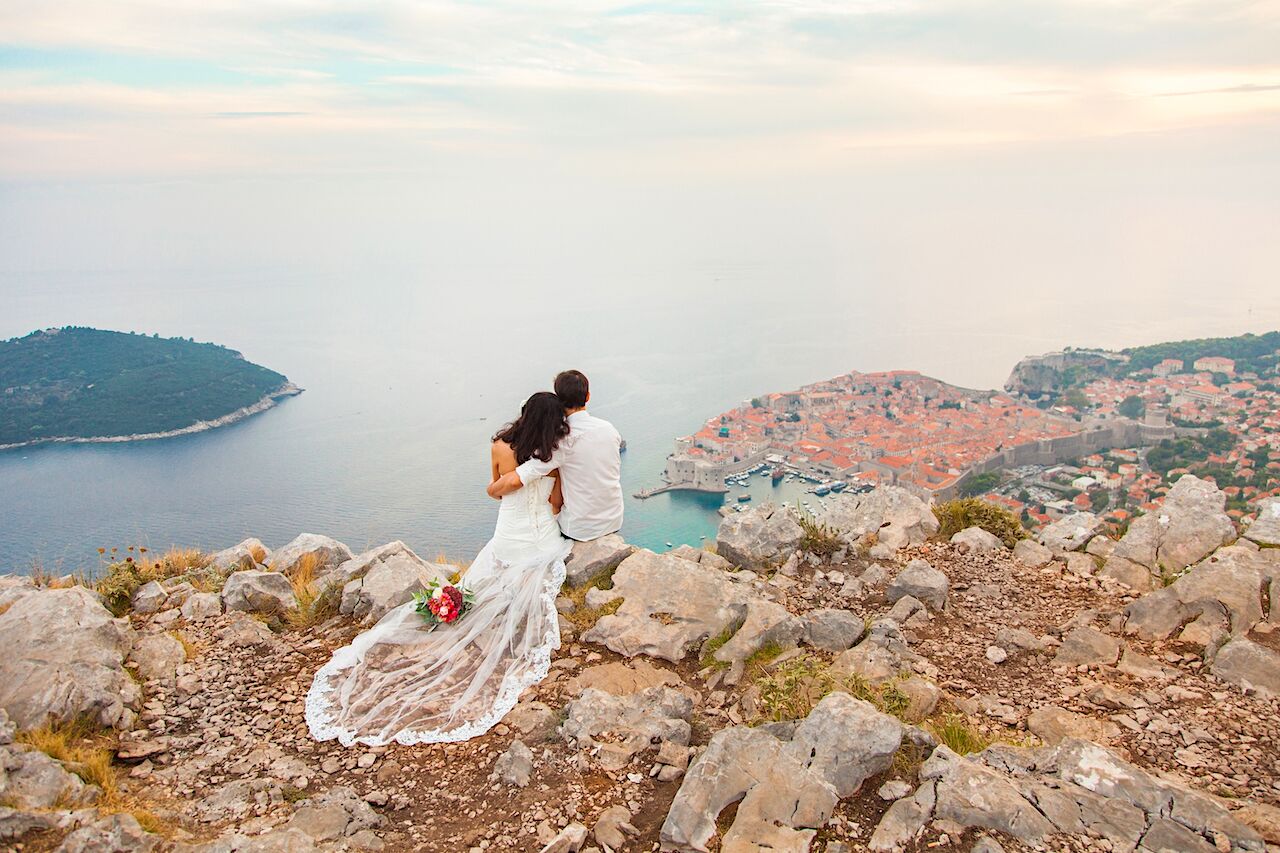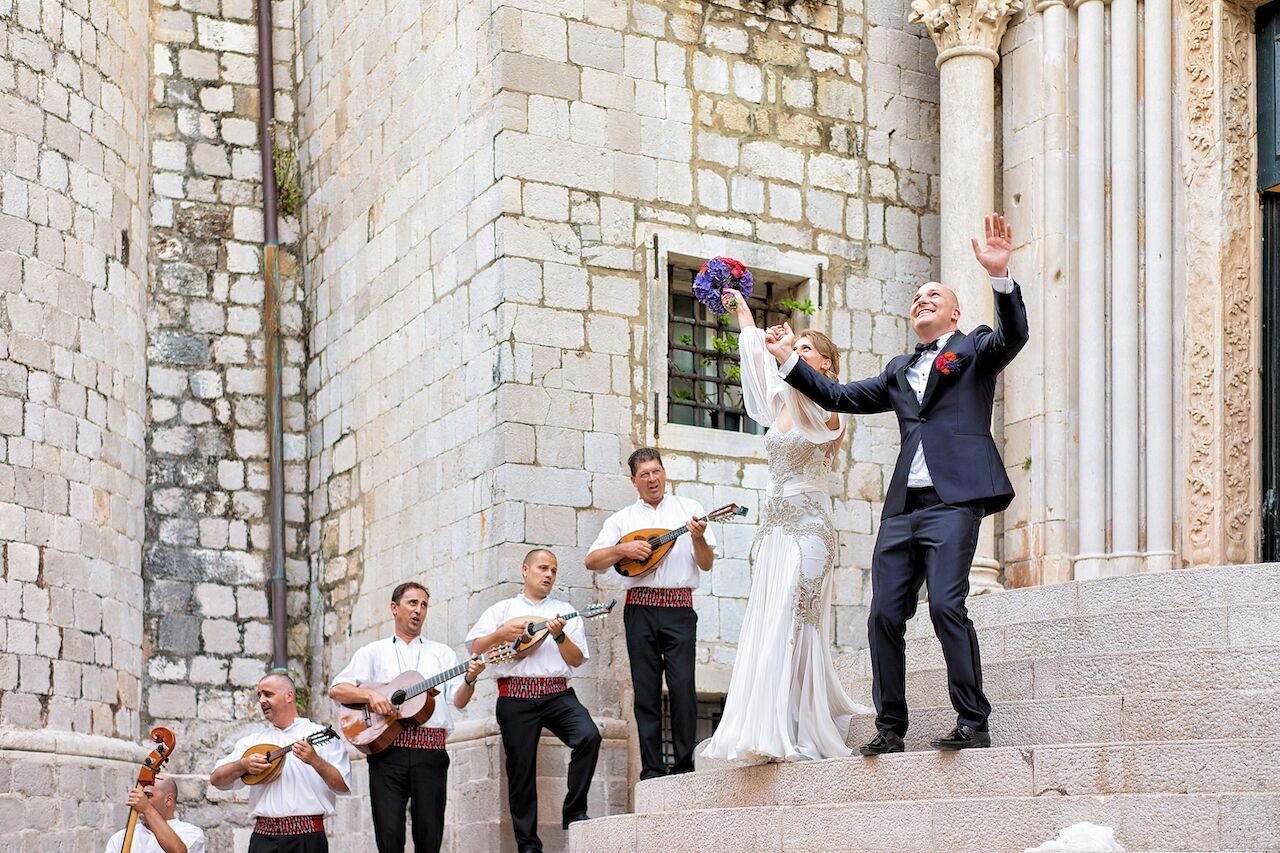 Croatia is already a trendy destination darling with its historic white-walled cities, award-winning wines, and thousands of islands to explore. But it's also a haven for small-ship cruising. Chartering a private yacht for a combined wedding and honeymoon here is truly a once-in-a-lifetime experience. With a range of options and a savvy planner, having a small ship to yourself is easier than you think.
The charter company Goolets checks all the boxes. Founded by Mitja and Alenka Mirtič in 2005, Goolets offers personalized luxury with local expertise. Couples can choose from intimate, classic wooden yachts like the one the Mirtičs married on, a rare 48m superyacht, or ships that can accommodate up to 100 guests.
Using a company with deeply rooted local connections is a game-changer in Croatia. Goolets's local crews can easily tailor excursions and walk couples through the planning process. The ceremony can be on the yacht, but Goolets can also arrange a ceremony in historic churches, palaces, beaches, mountain tops, luxury restaurants, or anywhere the coast has to offer.
Getting married in Croatia, especially with the support of a wedding planner, is uncomplicated. A legal civil ceremony needs birth certificates, passports, and other standard documentation to be approved by the local registrar. A wedding coordinator can help submit documentation at least 30 days prior and the couple needs to meet with a registrar a few days in advance.
2. Helicopter to dramatic destination wedding ceremony settings in New Zealand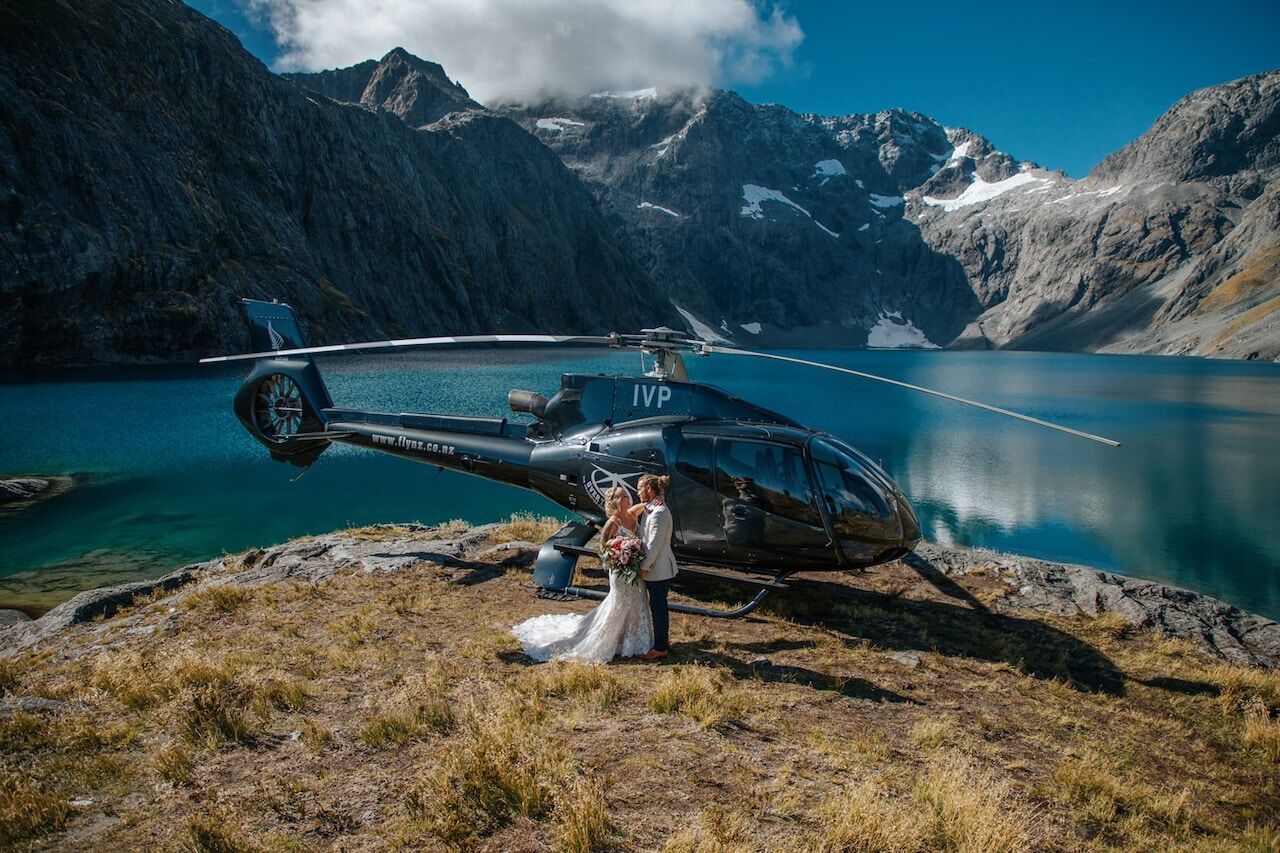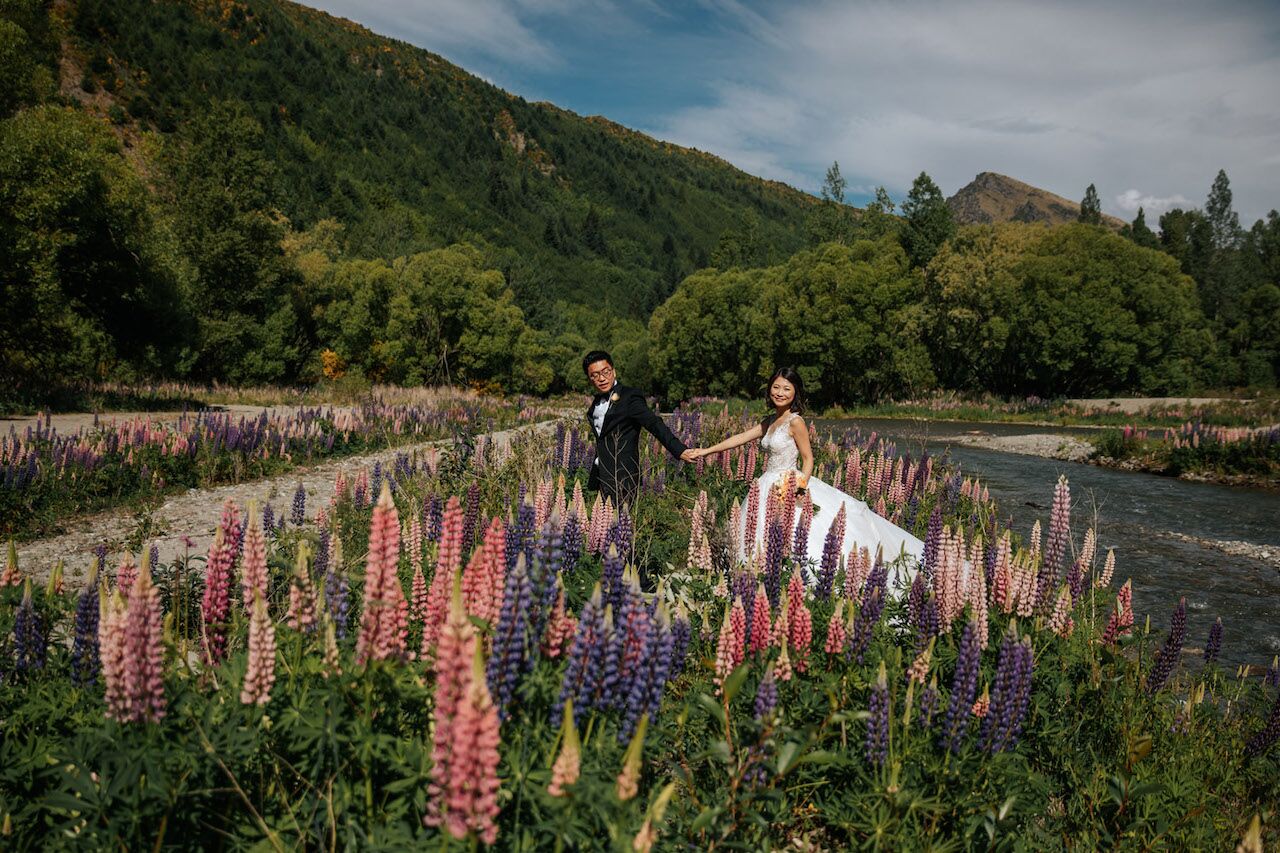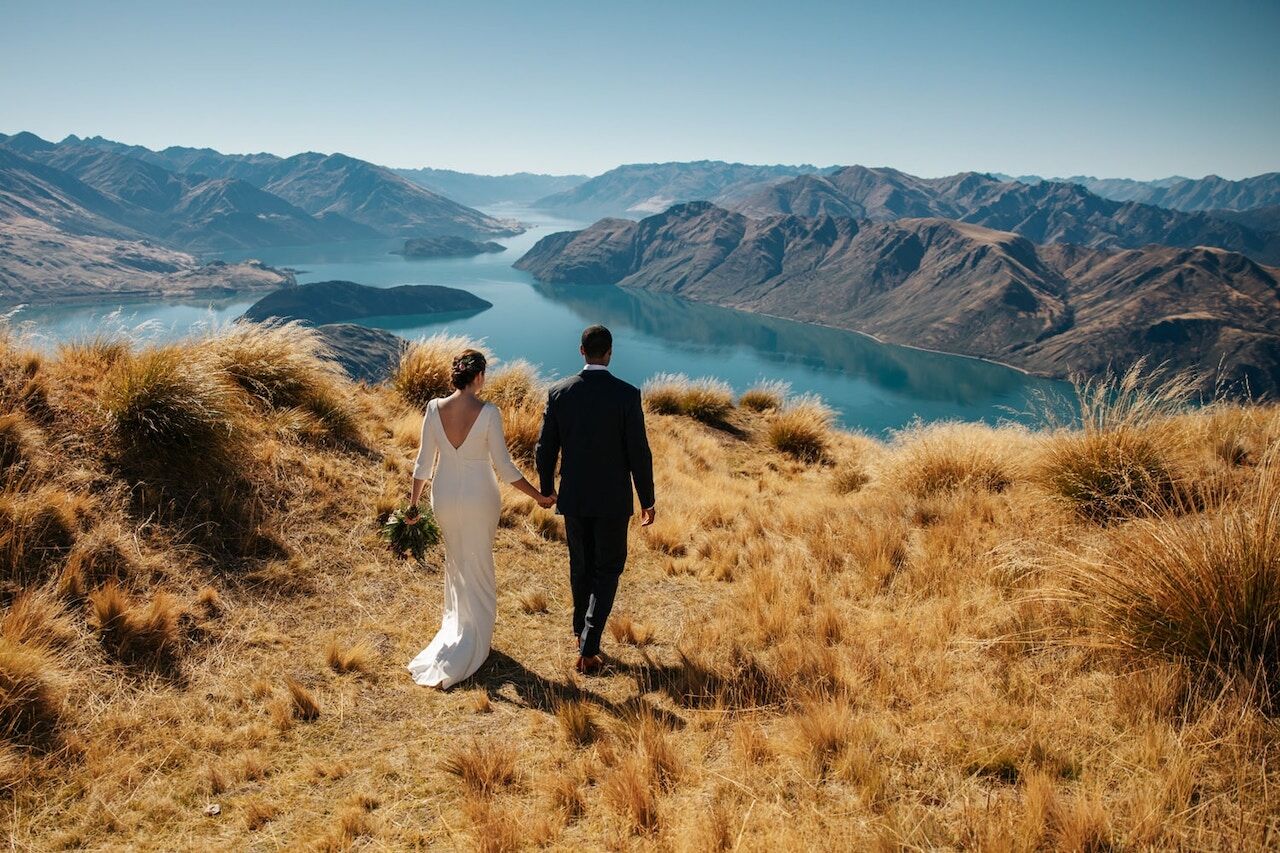 New Zealand is home to a bounty of outdoor activities, gorgeous mountain backdrops, many inaccessible on a casual drive. But the adventurous can board a helicopter in their wedding finest and soar to mountain peaks, alpine lakes and waterfalls, and glacial ledges to say their vows.
In 2007, Laura and Fredrik Larsson started the area's first helicopter wedding business combining her expertise in wedding planning and his award-winning photography. Heli Weddings New Zealand's packages include landings, photography, support with the legal application, an officiant, witnesses if needed, and bubbles to celebrate. If the weather isn't cooperating, they are flexible or have an indoor venue.
The easy legal process only adds to the too-good-to-be-true possibilities. The application for a marriage license is available online and the same for all couples, requiring at least three working days and no residency.
3. Go for a truly stress-free elopement wedding in welcoming Denmark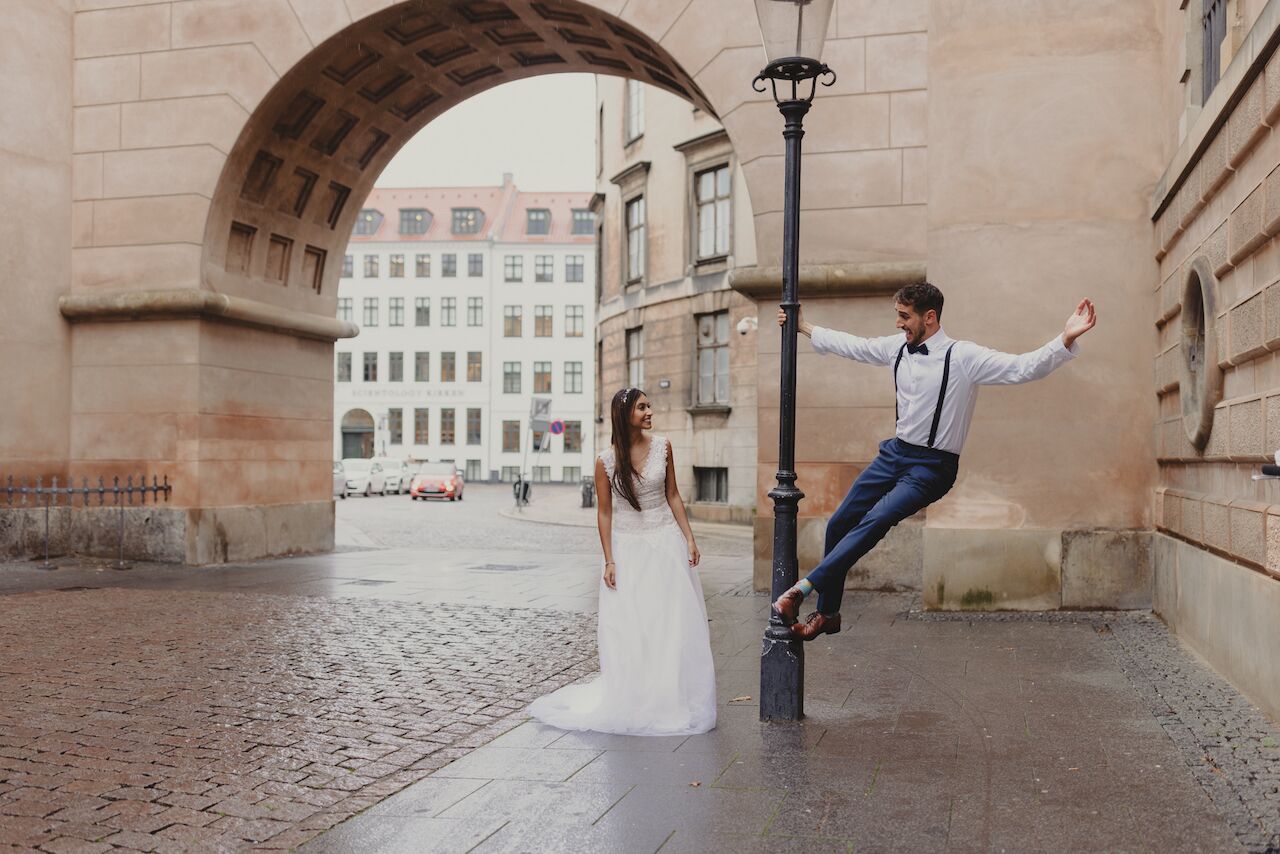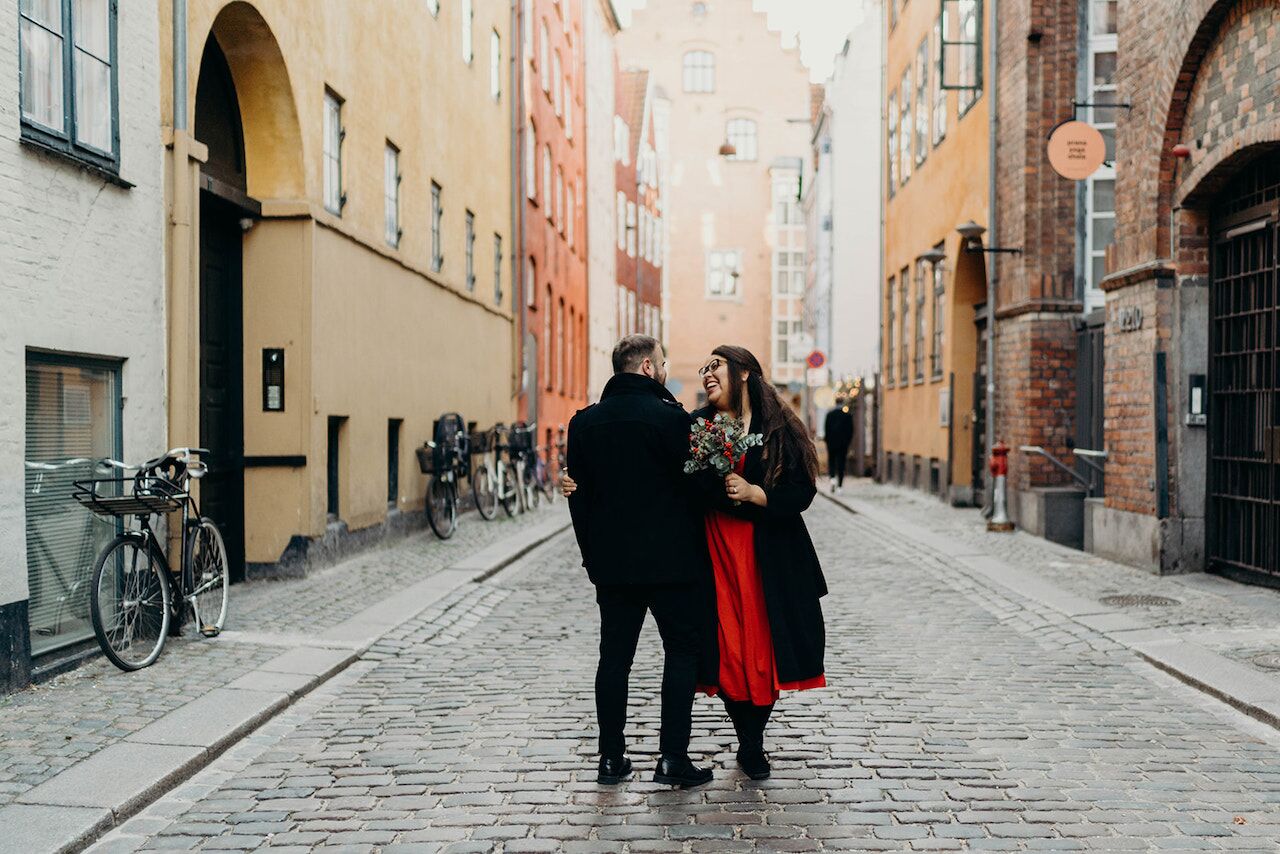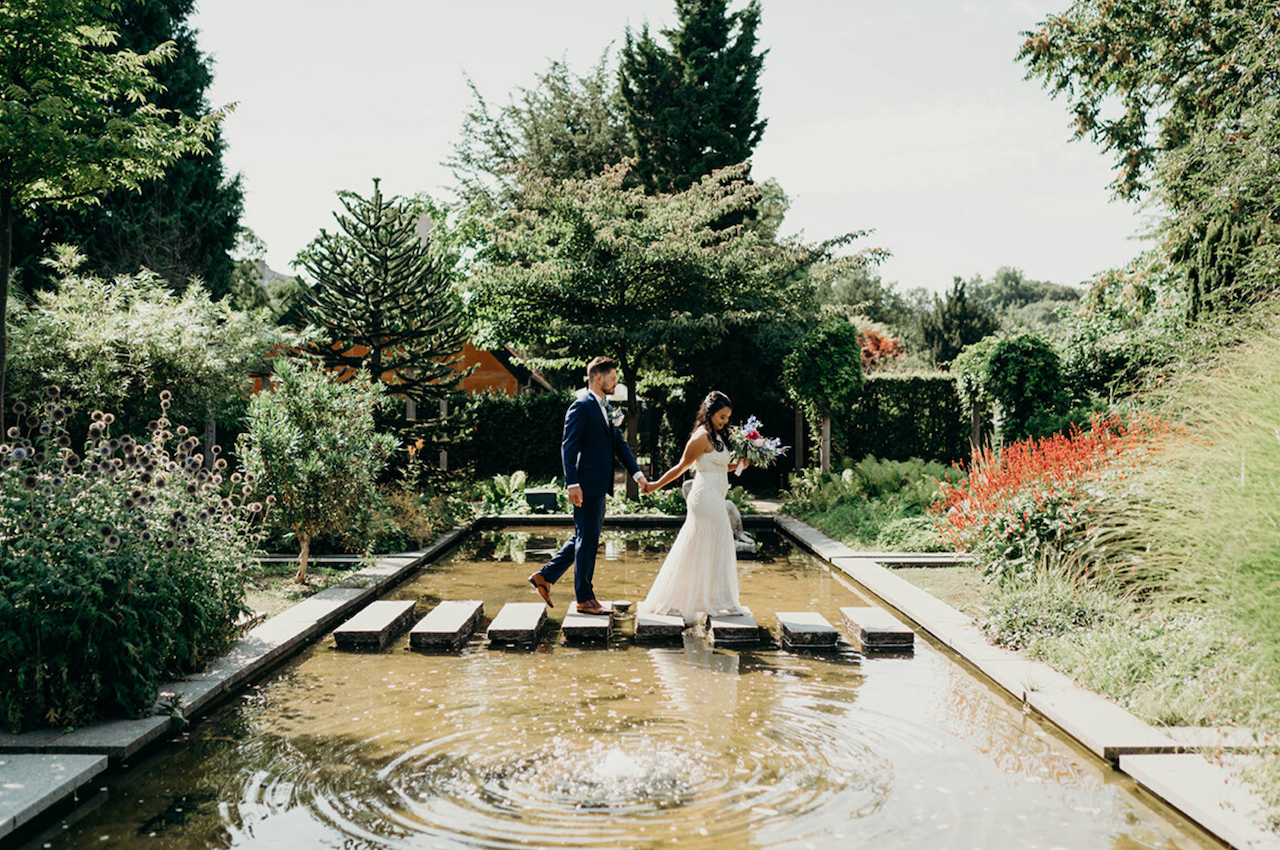 Denmark, known as the "Vegas of Europe" when it comes to weddings, brings in over 15,000 international couples every year to get married. For many, it's easier to get hitched in Denmark than in their own countries, and the marriage is recognized back home.
"It's a beautiful country that is set up perfectly for international couples, LGBTQIA+ couples, multinational couples, couples from any race, any religion or walk of life that want to get married," says Rasmus Clarck, director of Getting Married in Denmark.
Clarck highlights a fast process that doesn't require a birth certificate, widely and well-spoken English that helps many couples feel comfortable, and a warm and welcoming population. Getting Married in Denmark (GMiD) will help couples walk through every piece from legal process to venues to vendors.
Denmark can be more than just a place to get the certificate. Copenhagen City Hall breaks dreary city hall stereotypes by offering a historical gem in a bustling location. GMiD also recommends an ancient UNESCO church an hour to the south whose free-floating balcony hangs over cliffs.
Clarck's advice — enjoy it to the fullest! "Make your trip to Denmark an intimate experience, book somewhere nice to eat for lunch or the evening after your ceremony, because you will feel super in love that day!"
4. One of the best destination wedding packages for Safari in South Africa
Combine your most romantic moment with a bucket list adventure of a lifetime–a safari spotting some of the world's most iconic wildlife. South Africa makes the less glamourous legalities possible with no residency requirements for marriage and standard documentation to process the certificate.
The Shamwari Private Game Reserve brings the luxe bush experience together with a personalized wedding that takes care of all legal considerations. Couples can stay in one of seven five-star lodges and choose indoor venues or traditional bomas for the ceremony. Packages include an officiant, planner, and all the classic details.
Accessibility is always a consideration when planning a safari venue, and Shamwari has a shorter drive to an airport than many other options.
5. Say "I do" in a castle in Scotland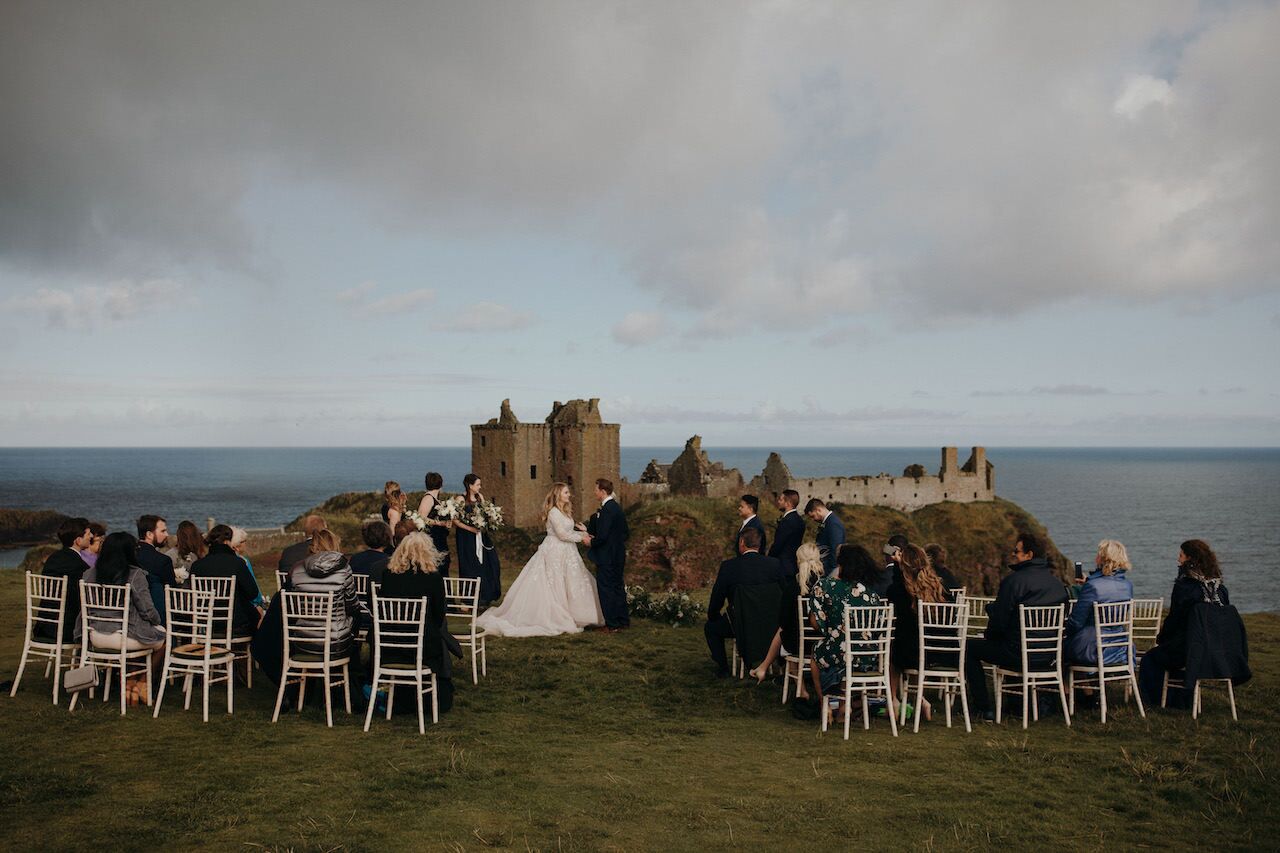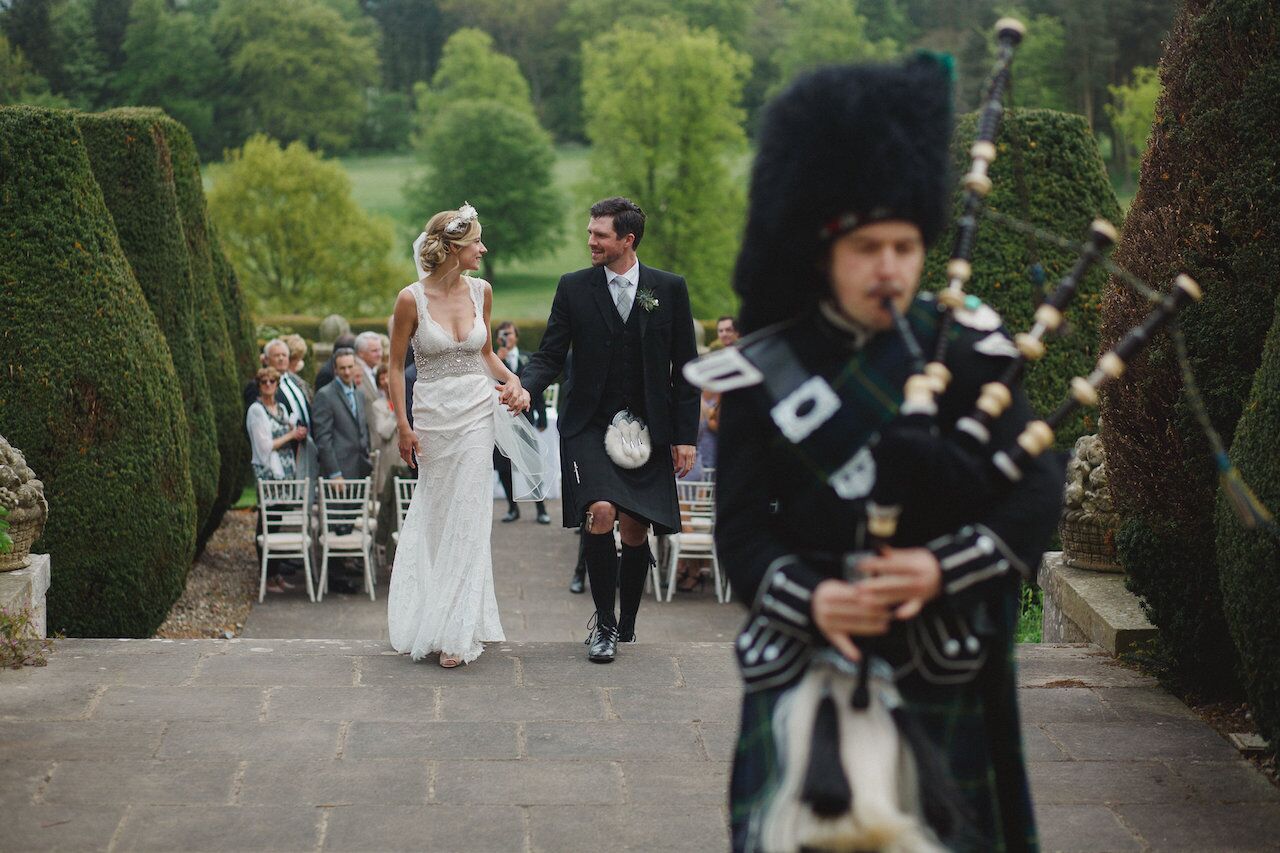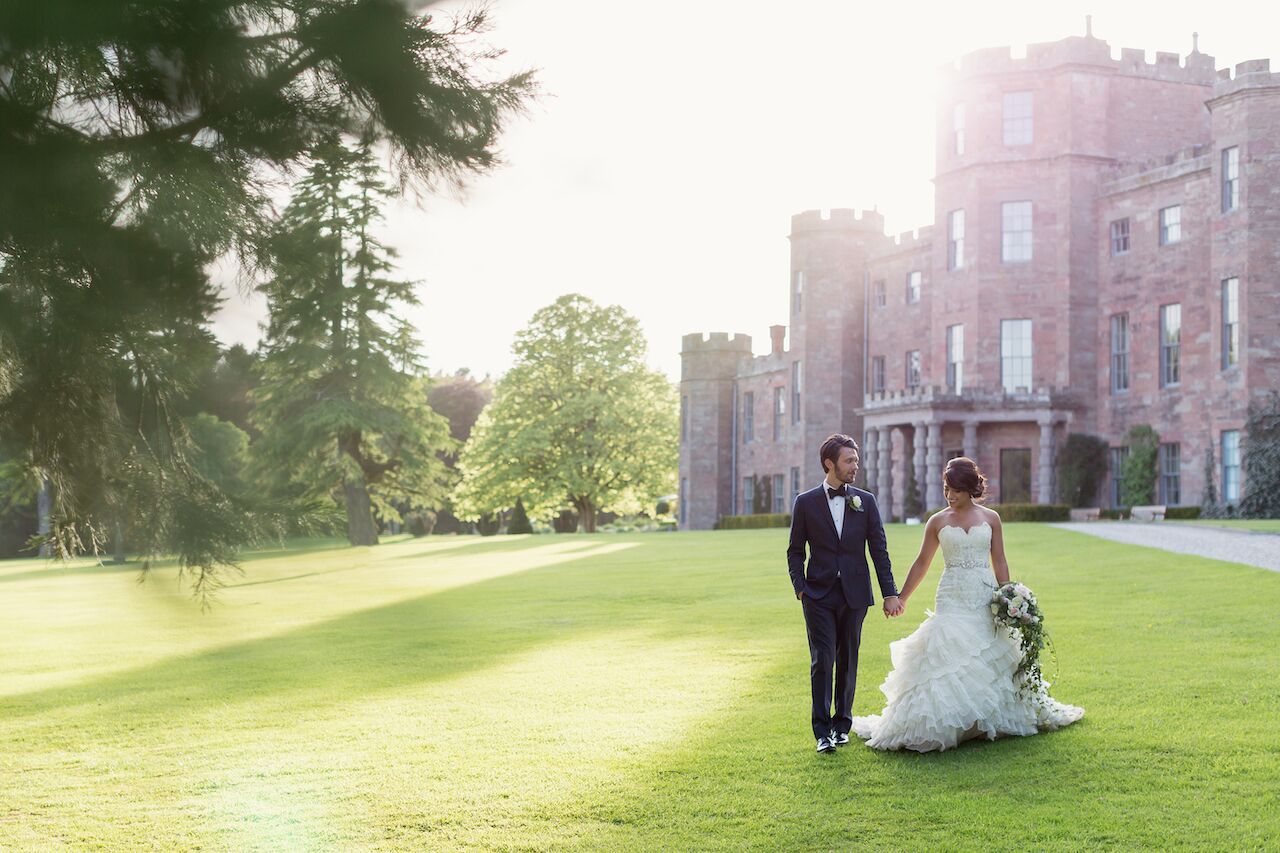 "If you can bear the possibility of the dramatic backdrop of the misty mountains in exchange for a wedding experience that you and your guests will never forget, then Scotland is so for you!"
Emma Matthews, director and founder of Timeless White Wedding Planning, knows the natural beauty of Scotland, from the Highlands to the Borders, pairs perfectly with historic castles and lodges. She also touts how straightforward it is to be legally married in Scotland for couples of all faiths and sexual orientations.
"You can be married literally anywhere you choose provided the Officiant deems it a respectful location. And there are no laws binding you or your future spouse to time in the country," said Matthews.
Couples need to apply to the United Kingdom for a "marriage visitors visa" no sooner than three months before arrival and then submit that visa to the local district office to process the paperwork. Timeless White Weddings helps guide couples through this process in addition to choosing a venue, vendors, arrival activities, and every detail from start to finish.
6. Consider the famous beaches of Seychelles for the ultimate beach destination wedding
For those wanting a beach wedding that goes beyond the ordinary, look to Seychelles' world-famous beaches in the Indian Ocean off the coast of eastern Africa.
This balmy-all-year-long tropical destination is as easy and relaxed as they come once you get off that long flight. "Travelers soak in this vibe once they arrive. It's visa-free, easy to reach, and only a few documents are required to get legally married," says Mireille Haas, director of Seychelles Wedding.
"We assist with all of the planning, booking, transfers, excursions. We offer full-service wedding planning. Basically, there is not much left for the couple, except to show up at the wedding date with the rings," said Haas.
Haas recommends the beaches on the main island of Mahe with over sixty choices and infrastructure to host larger events. For those wanting an intimate, "small island vibe," she suggests looking to islands like Praslin and La Digue.
7. Take the marital plunge in the hot springs of a Costa Rican rainforest
Costa Rica delivers the "Pura Vida" for couples with barely a time zone change. The legal process is simple with an officiant. All you'll need is your passports, a few forms, and at least two witnesses for it to be certified by the consulate. The hardest part will be picking the venue.
While Costa Rica's Pacific coast is known for its beach resorts, it's possible to get destination wedding packages in the mountainous cloud rainforest in the hills of a currently inactive volcano. The Springs Resort and Spa host weddings at their award-winning, five-star setting. Couples can choose between Arenal Volcano as a backdrop or the cascading hot springs and river flowing out from the resort's open plan. The resort has a recommended officiant and guides couples through the process.
Outside of the ceremony, guests can enjoy river tubing, rappelling, rock climbing, nature walks, and some of the world's longest ziplines in the nearby tropical rainforests of Arenal and Monteverde.
What did you think of this story?