These Dublin Food Tours Showcase Irish Cuisine at Its Finest
Dublin is a lively and welcoming city, and while it's known for it's pubs, it's actually the city's vibrant food scene that really shines. From the staples like fish and chips and seafood chowder to Irish Stew and, of course, the smooth whiskeys, the city is the world's most under-the-radar foodie destination. If you want to experience all this and more, then check out seven of the best food tours in Dublin.
We hope you love the Dublin food tours we recommend! Just so you know, Matador may collect a small commission from the links on this page if you decide to book a tour. Listed prices are accurate as of the time of publication.
Visiting Ireland? Stay like royalty in these Airbnb Ireland castle rentals.
Delicious Dublin Tour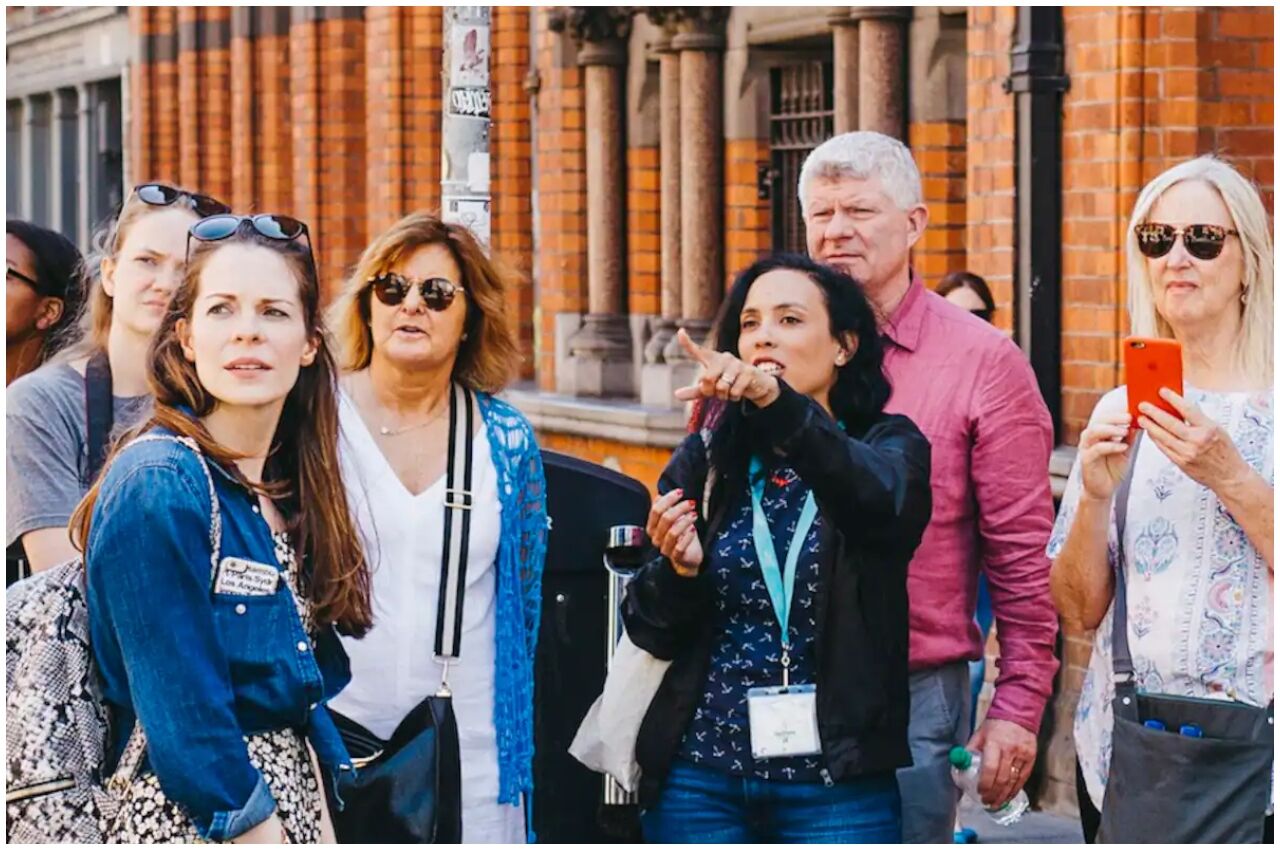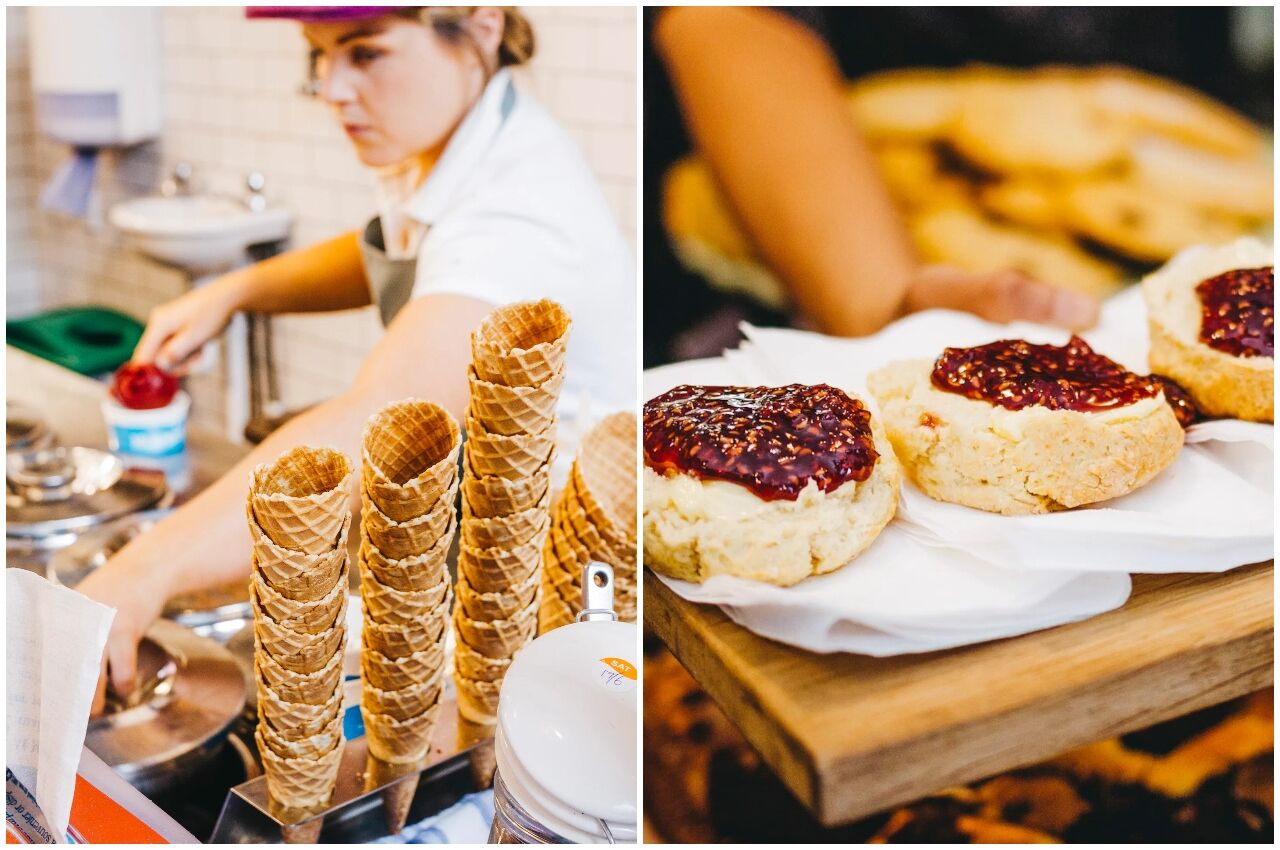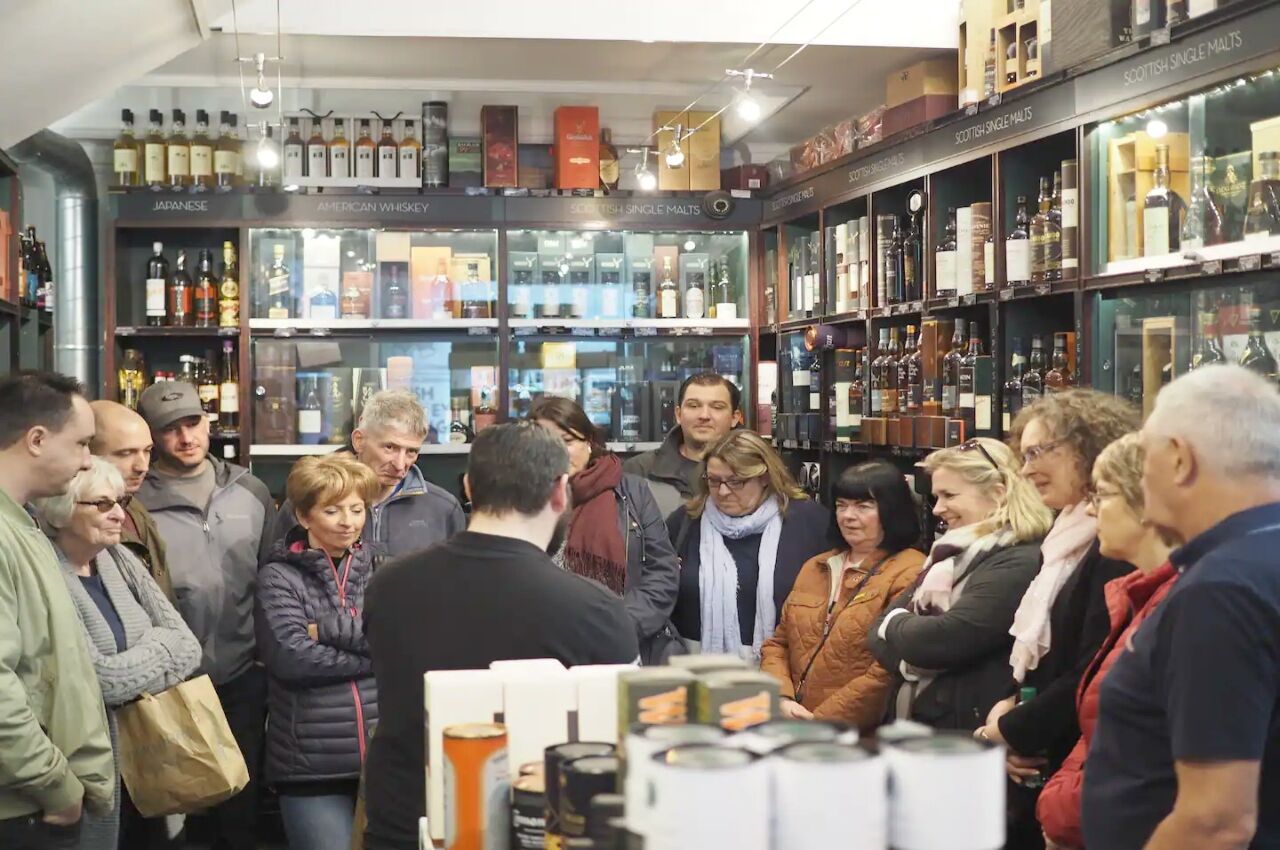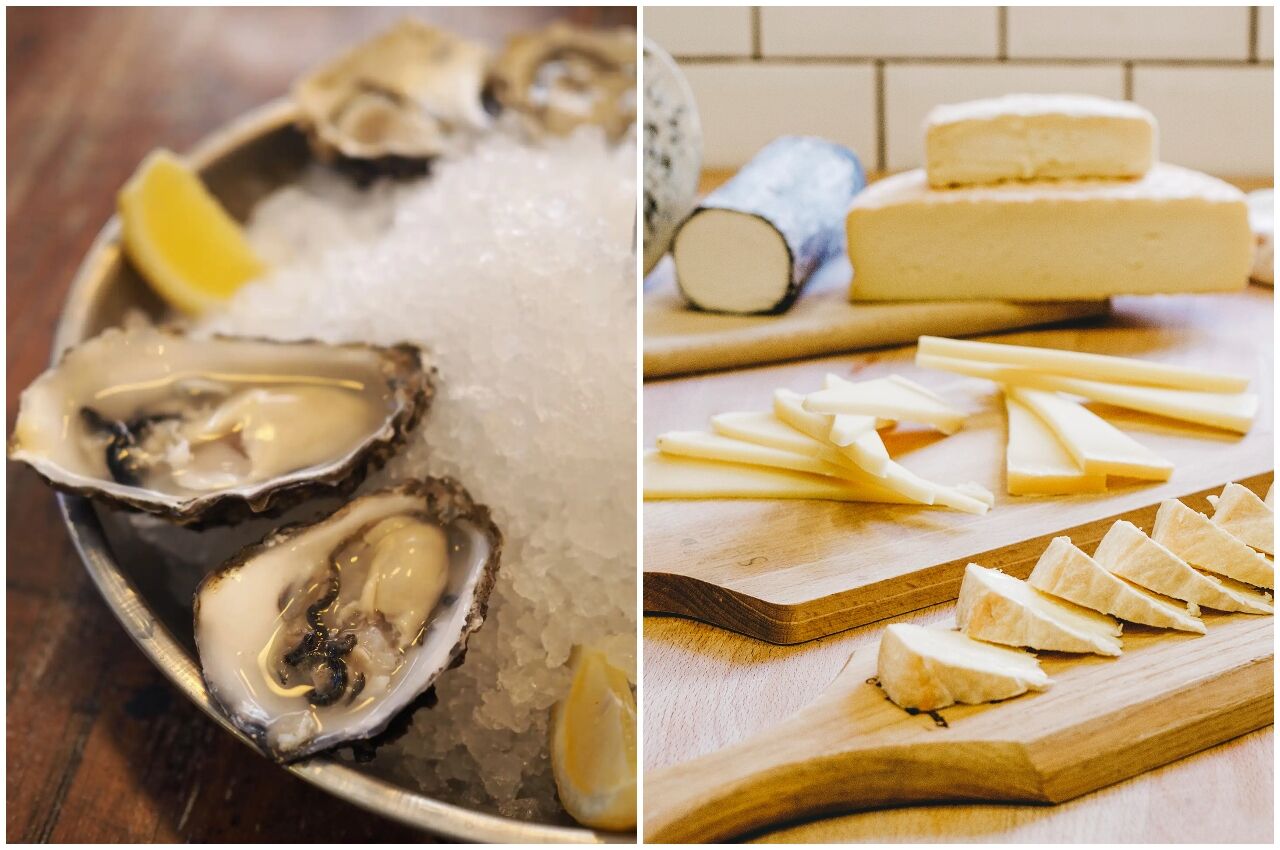 Check out the "Delicious Dublin Tour," described by reviewers as the best food tour in Dublin. The all-experience tour is the perfect introduction to the vibrant culinary world of Ireland's capital, with everything from coffee to booze along the way. The tour combines different "off-the-beaten-track" spots to showcase traditional Irish food — think oysters, cheese, chowder and Guinness, and seafood to boot. The host is an accomplished food writer and cook, and offers ample insight into the ingredients you're tasting and how they came to be so important here in Dublin's revitalized food scene.
Price: From $69 per person
Deluxe Food & Whiskey Experience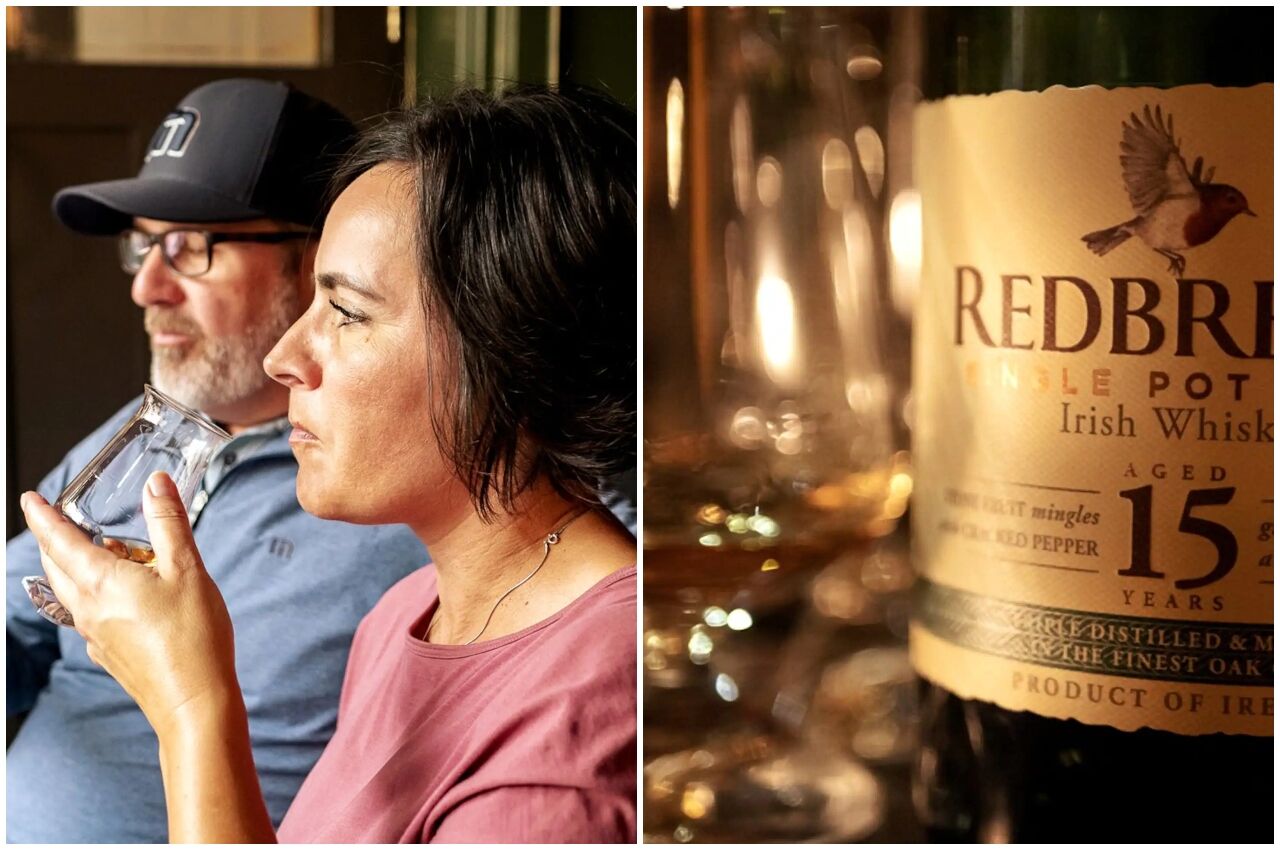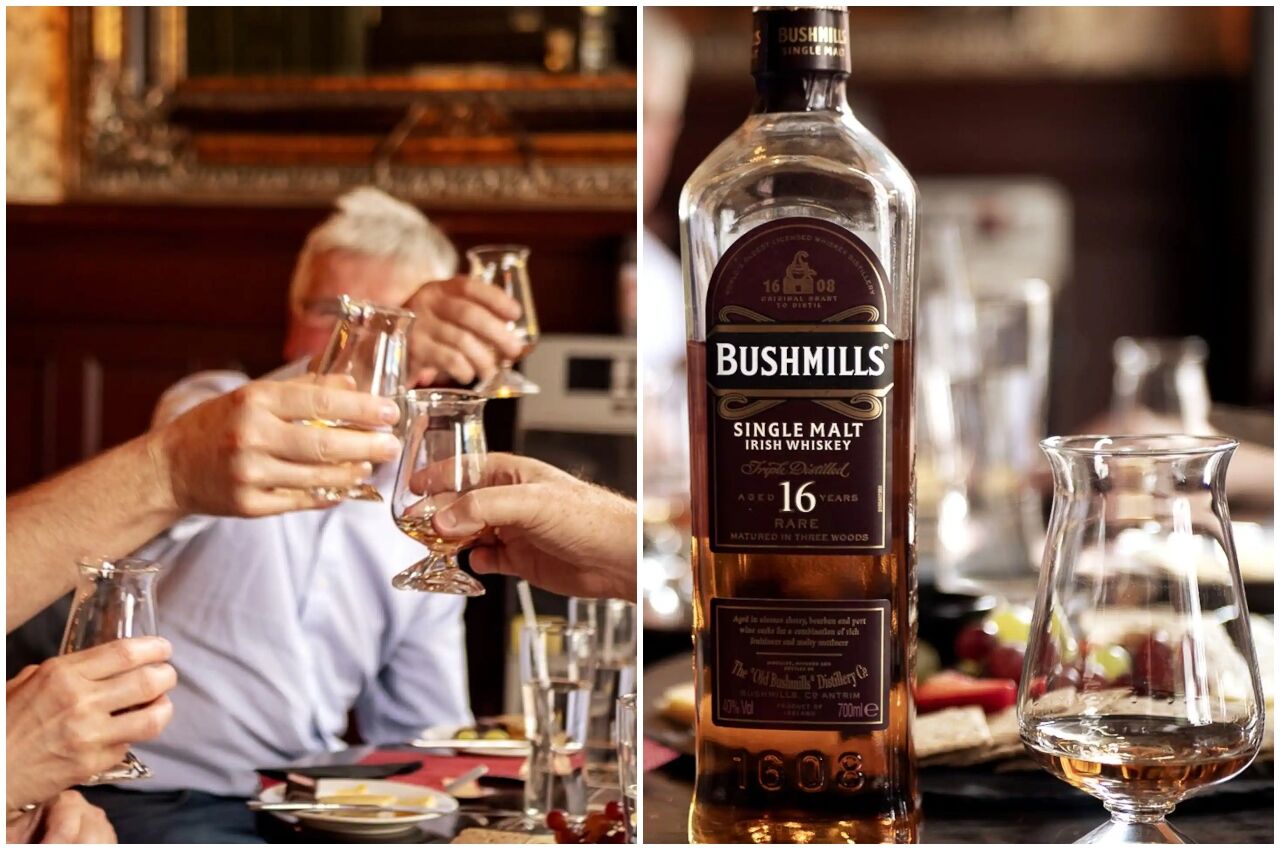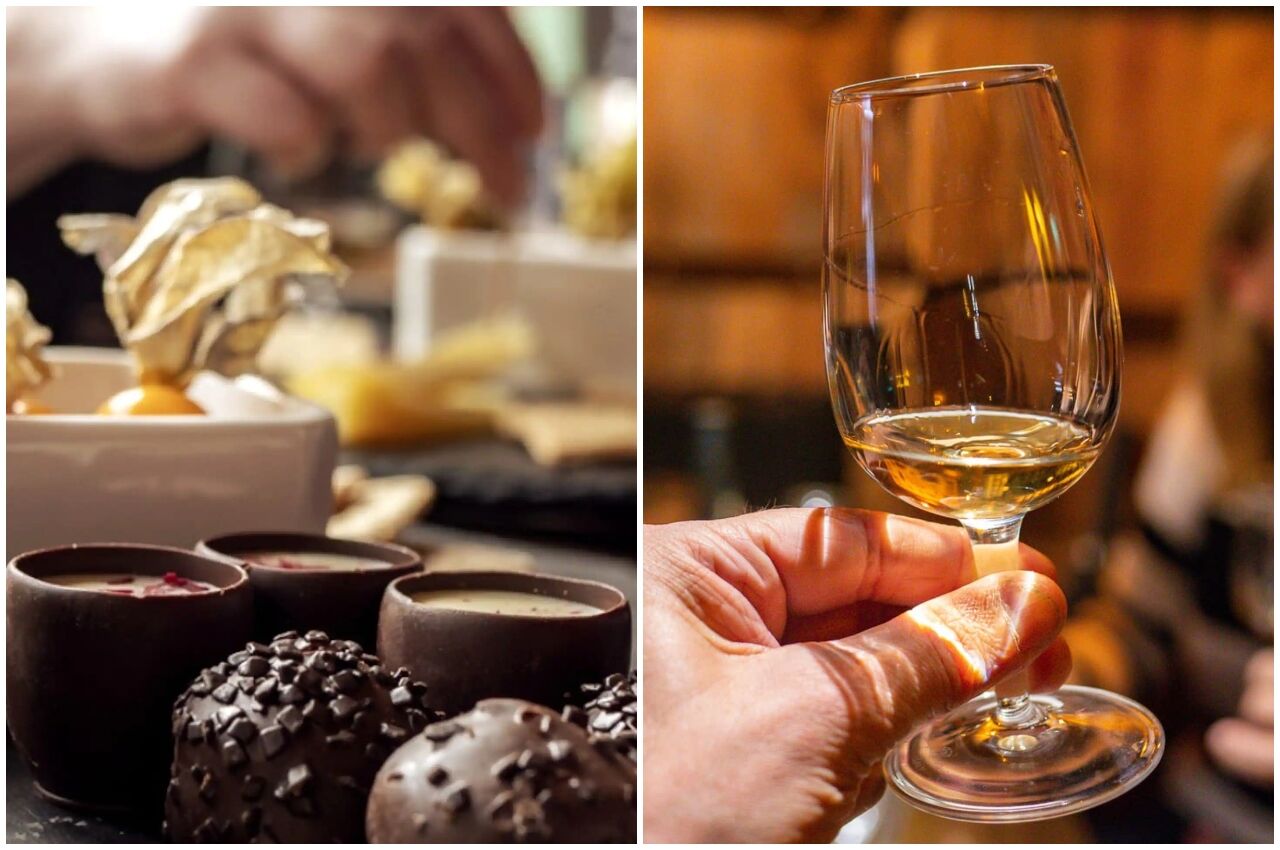 When you think of Ireland, you likely think of a few things — whiskey, Guinness, and seafood. This tour will guide you through Ireland's food and drink scene, with a focus on the former and the latter. There will be a demonstration of how to enjoy statement whiskey, Irish cheese, and handmade chocolates. You'll also learn what it takes to have the perfect food and drink pairing.
Price: From $84 per person
Walking Food Tours – Food on Foot Tour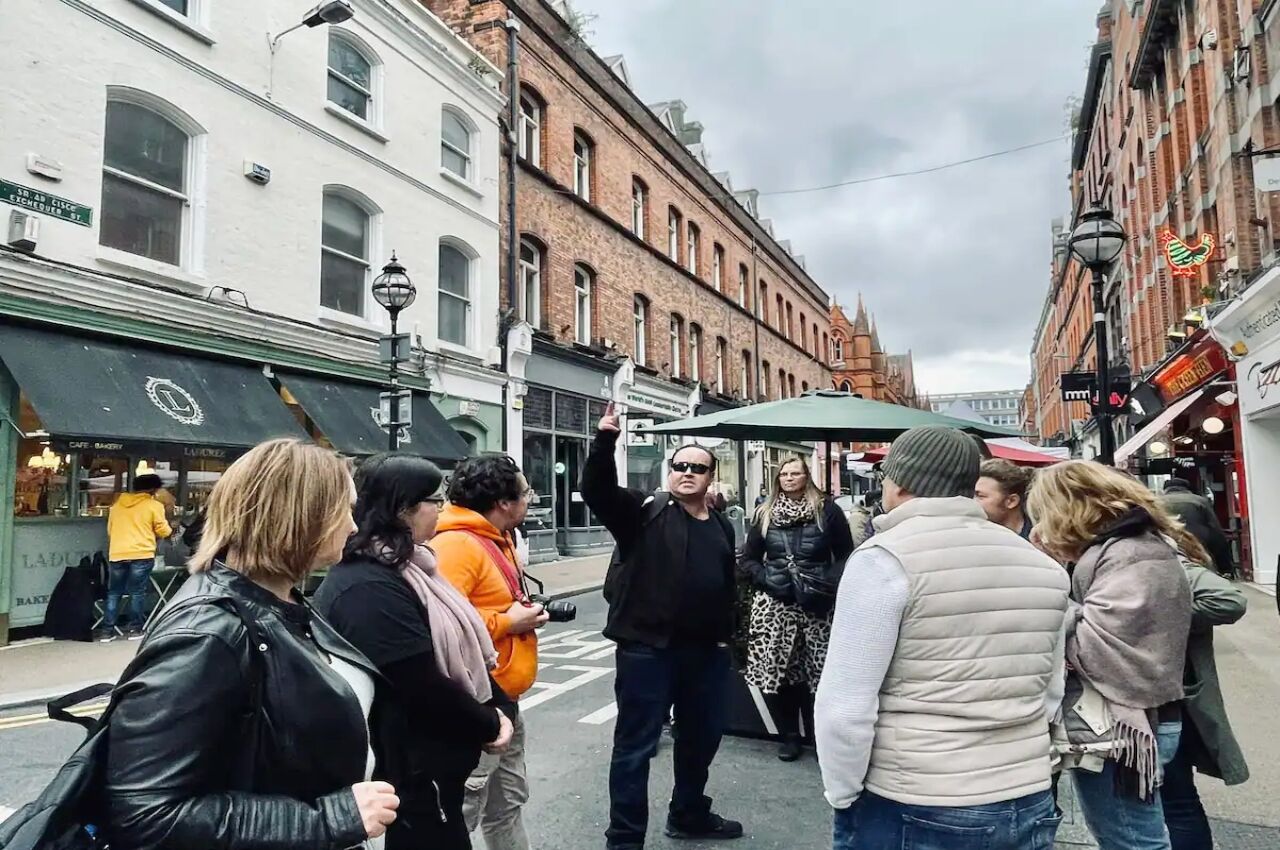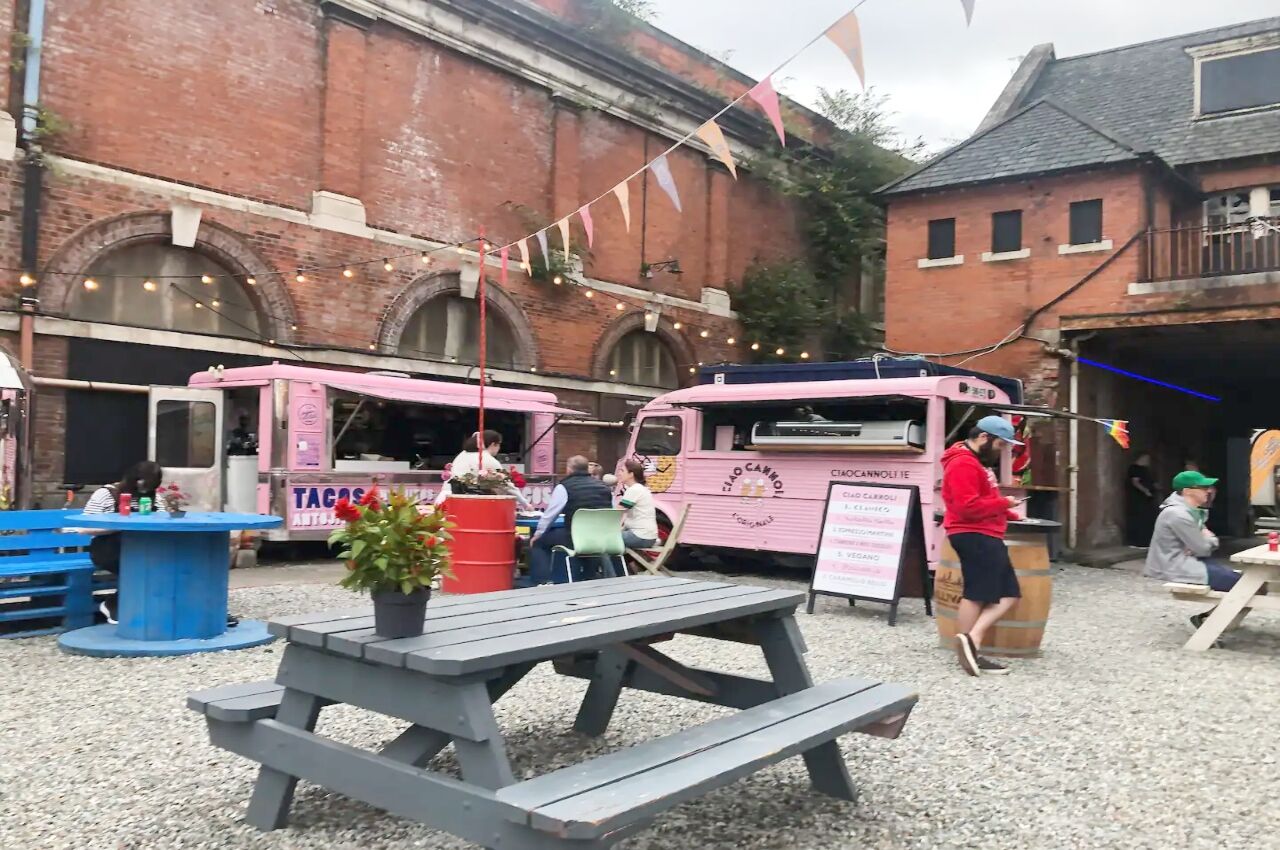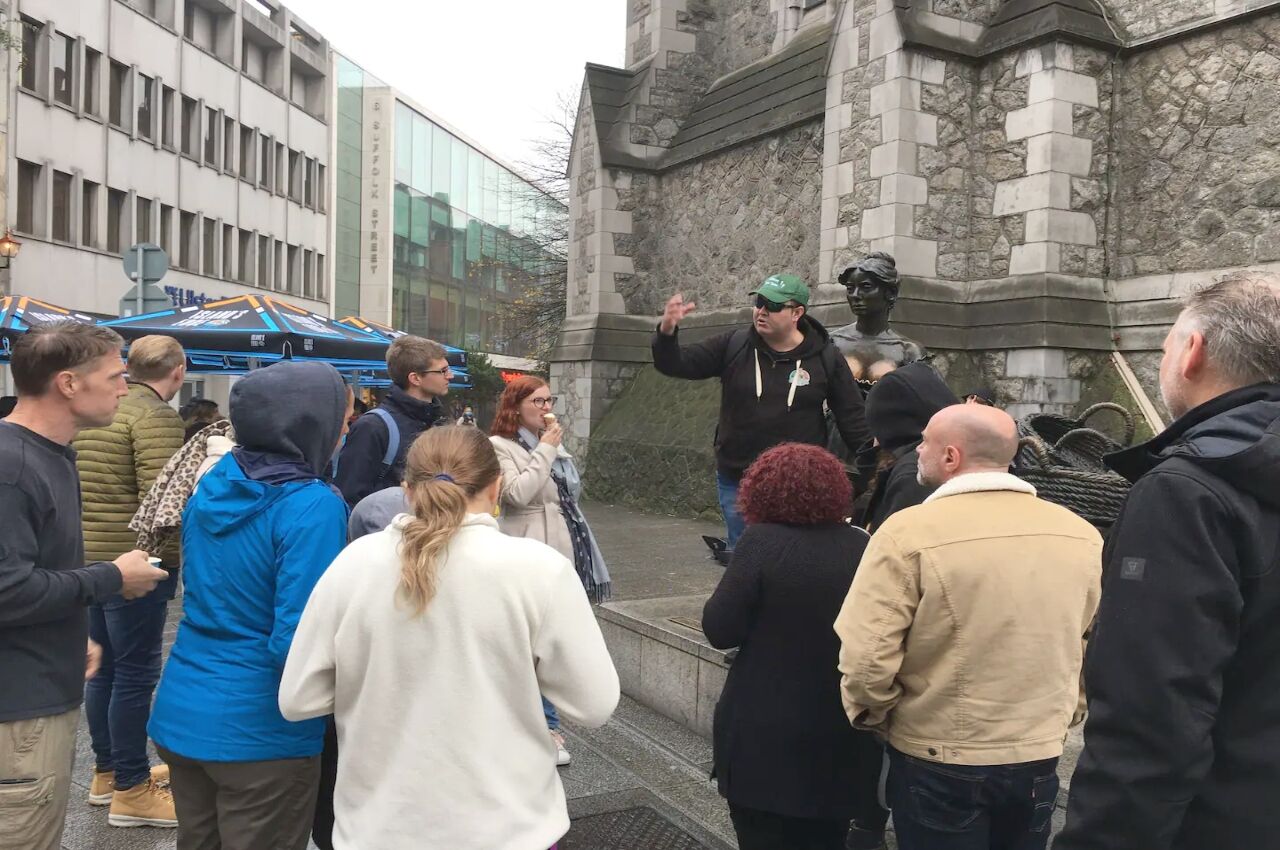 You'll try out various Dublin street food on this Dublin food tour. While doing so, you'll learn about Dublin's culture, history, and even a few insider secrets from your guide. There will be five locations where you can sample local food in this experience. Each is paired with a bit of cultural history to showcase why the cuisine is important, and the role it has played in Dublin's history. You'll cover everything from hip modern outposts to historical pubs, gaining a true sense of Dublin's place on the global culinary map.
Price: From $22 per person
Private Guinness & Jameson Trail Dublin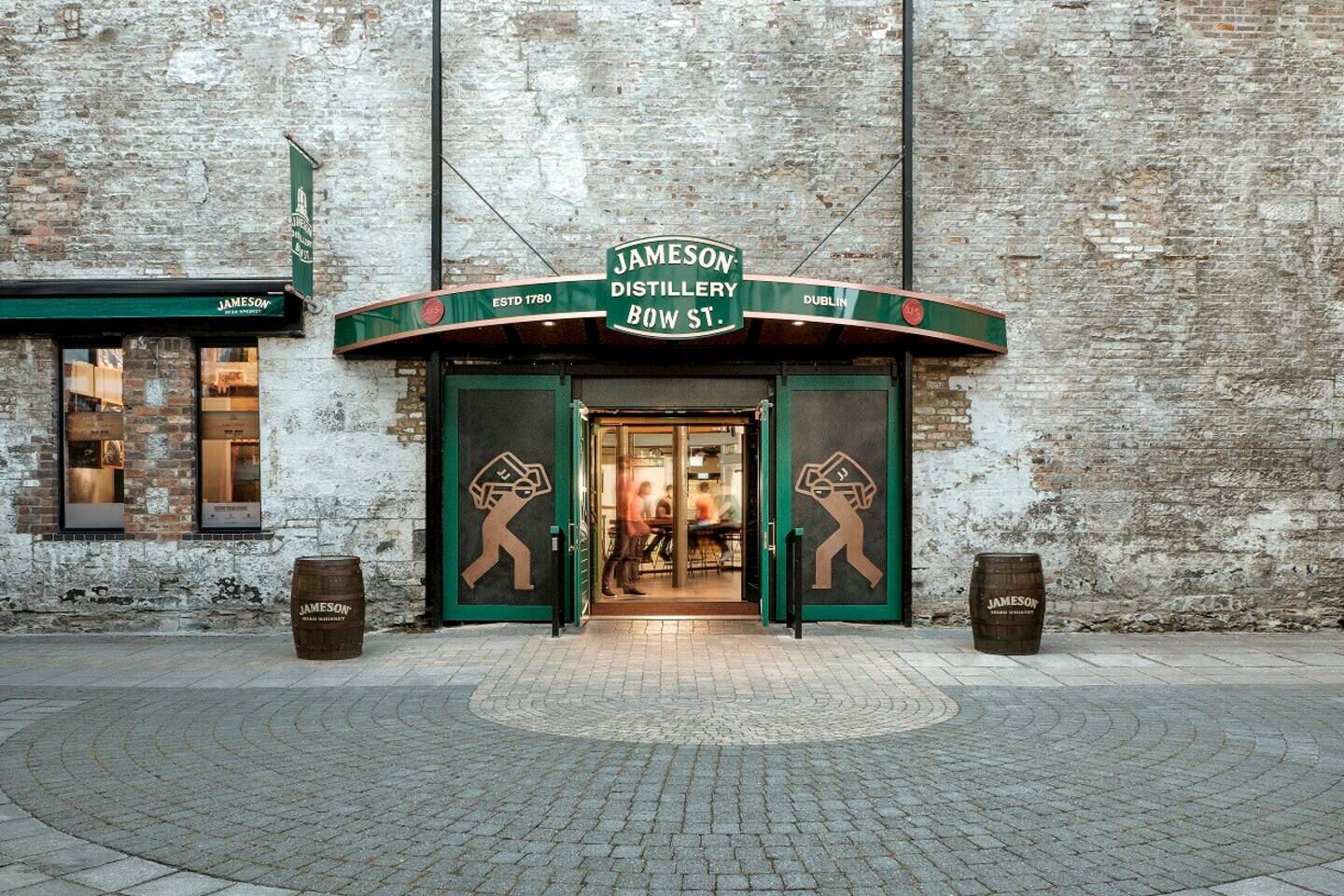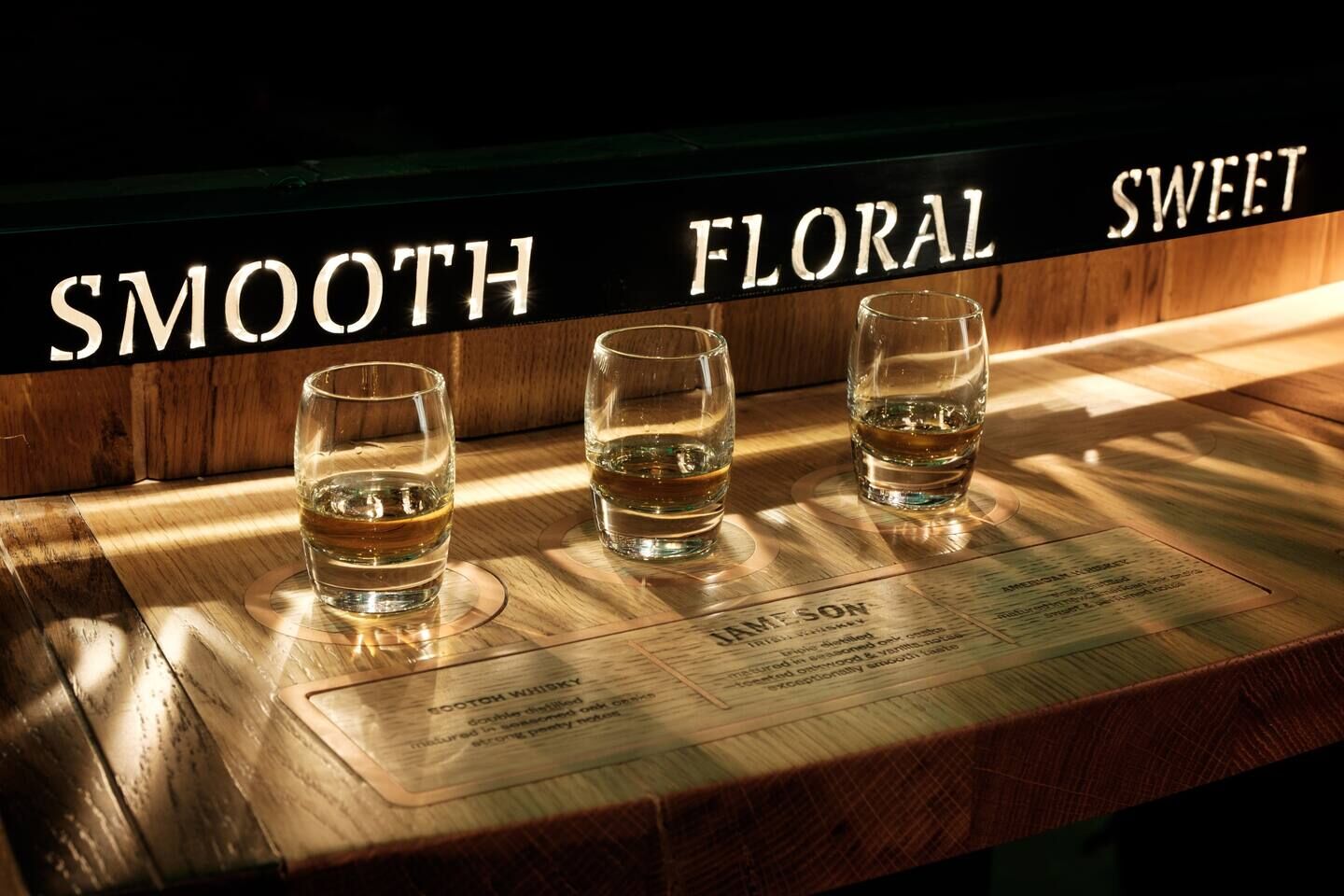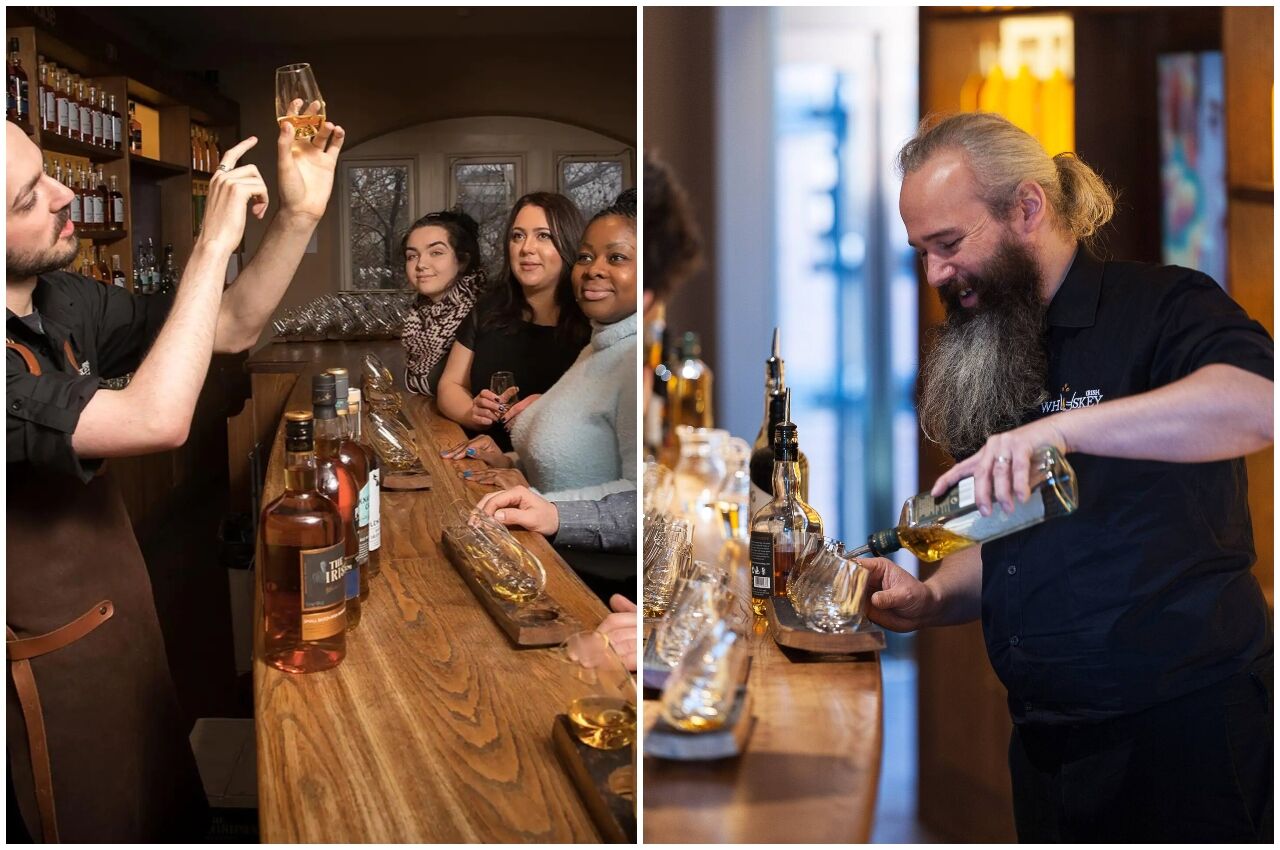 This is a private whiskey and beer tour where a "Whiskey & Beer Specialist Host" will give you and your group an all-access pass to visit Dublin's most popular brands. Visits include the Guinness Storehouse, the original home of Jameson Irish Whiskey, Celtic Whiskey Shop, and other spots in Dublin City known for their penchant to toss back a sip now and then. If any of your travel companions doubt the ability of a dark stout to pair with a light, refreshing whiskey, this tour is the ultimate way to prove them wrong.
Price: From $557 per group
Dublin Coastal Craft Beer & Seafood Trail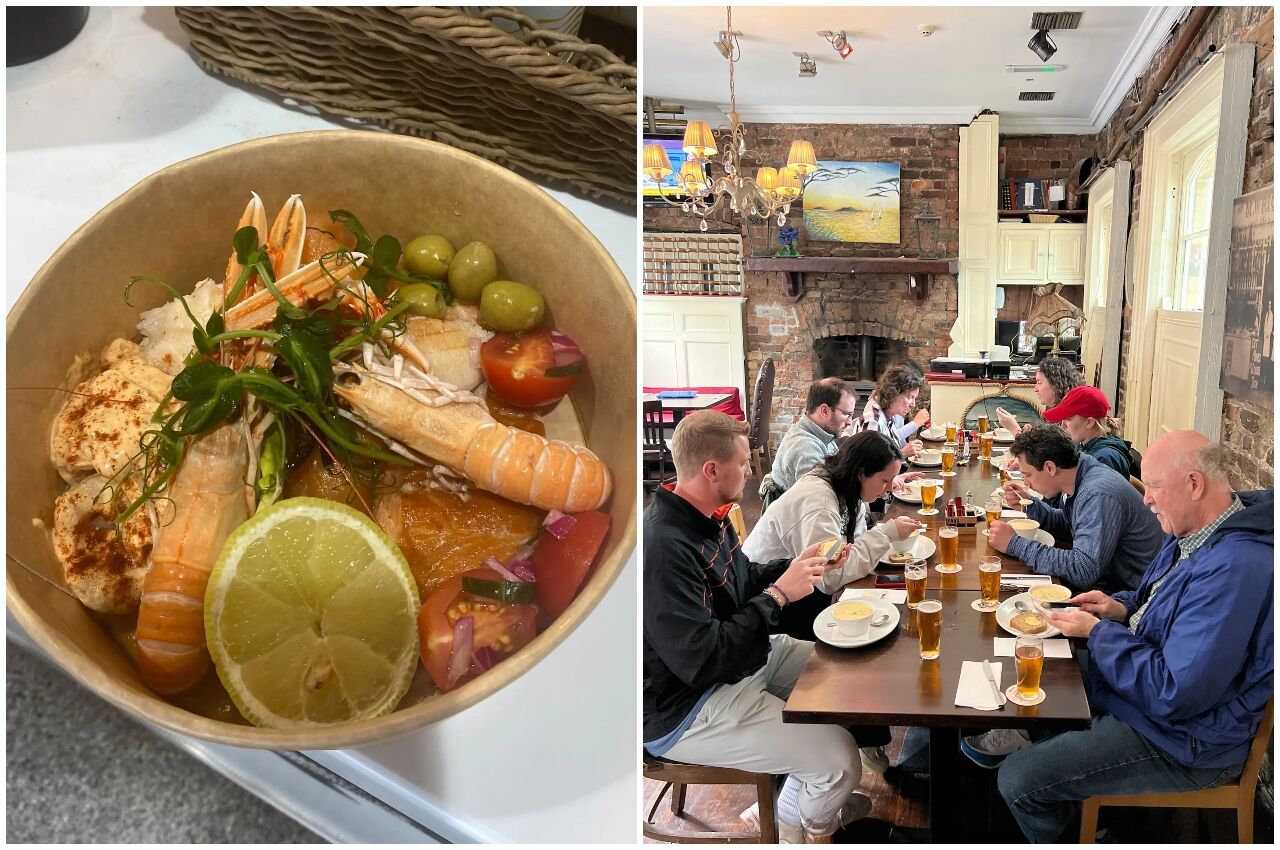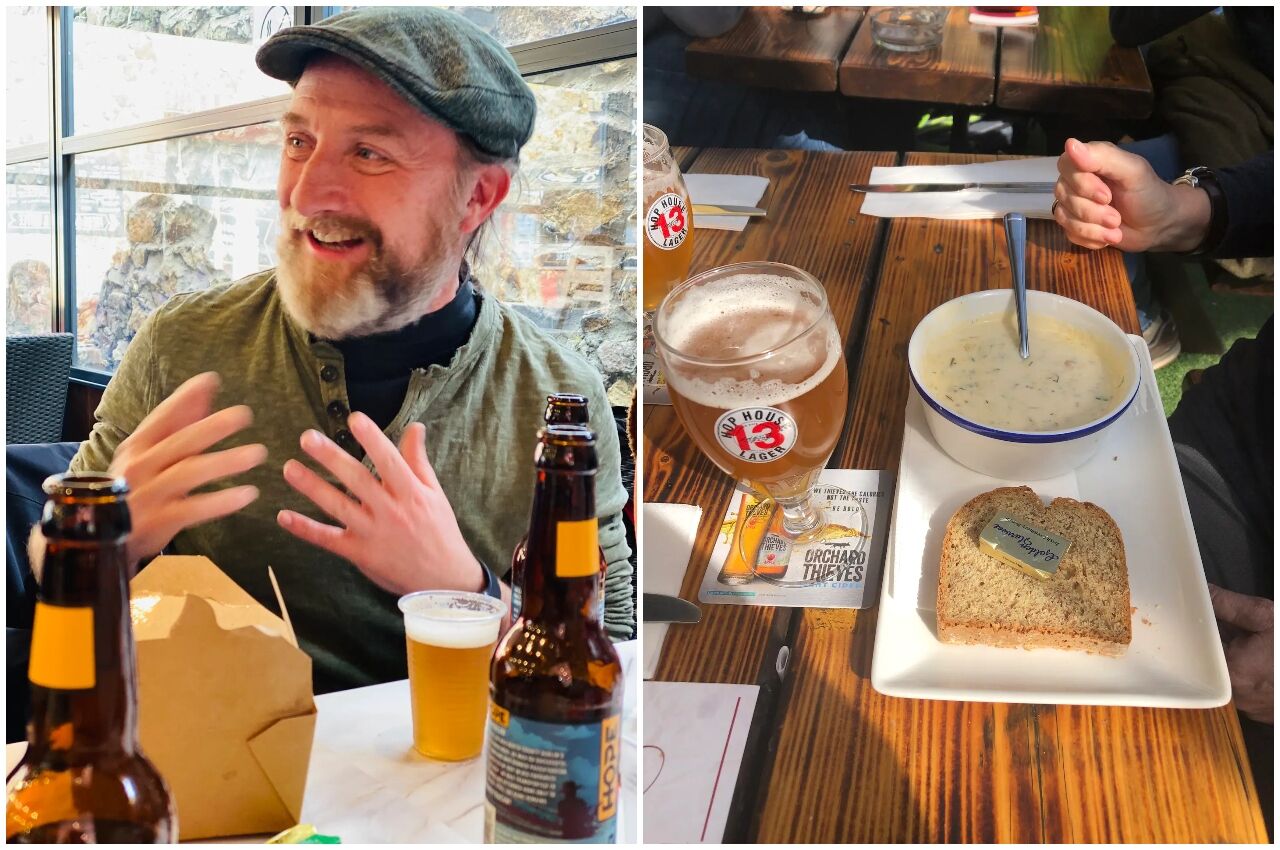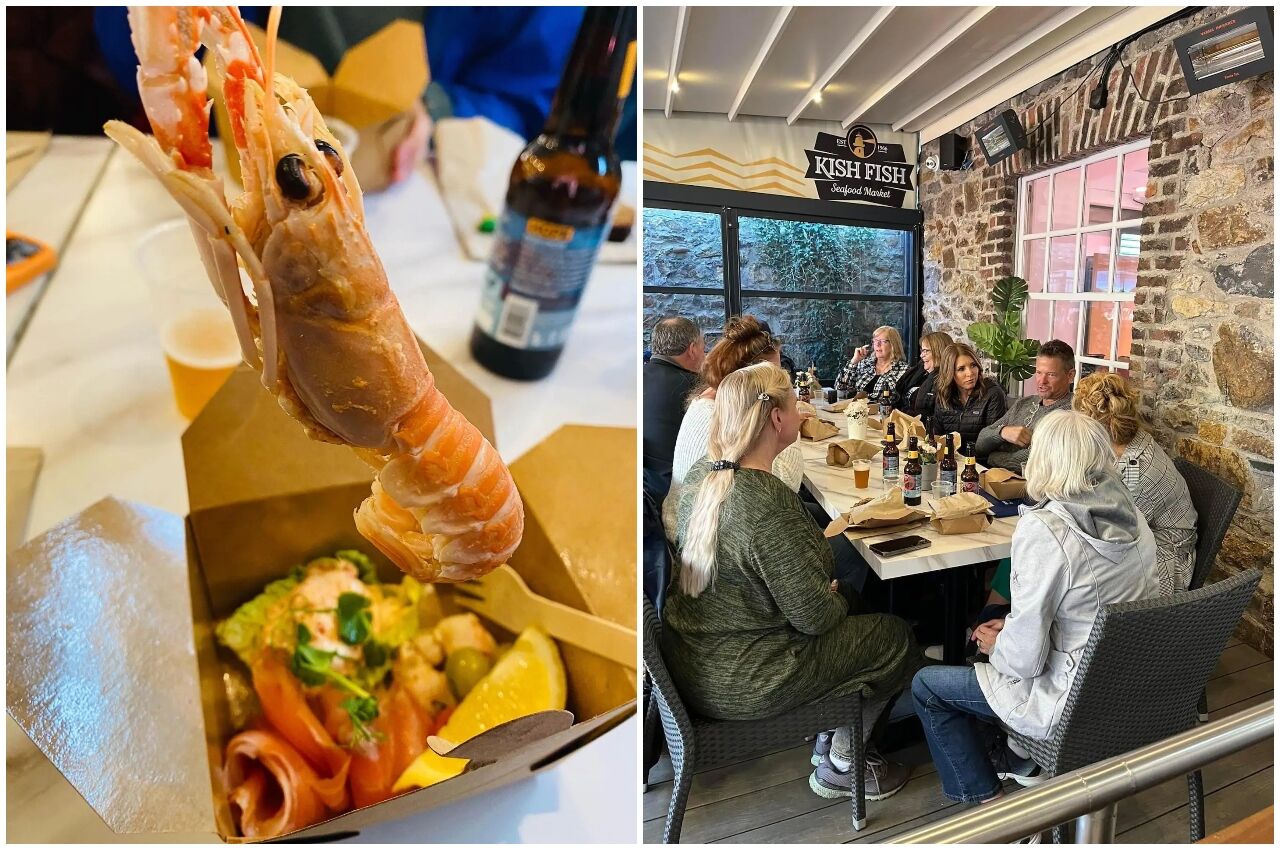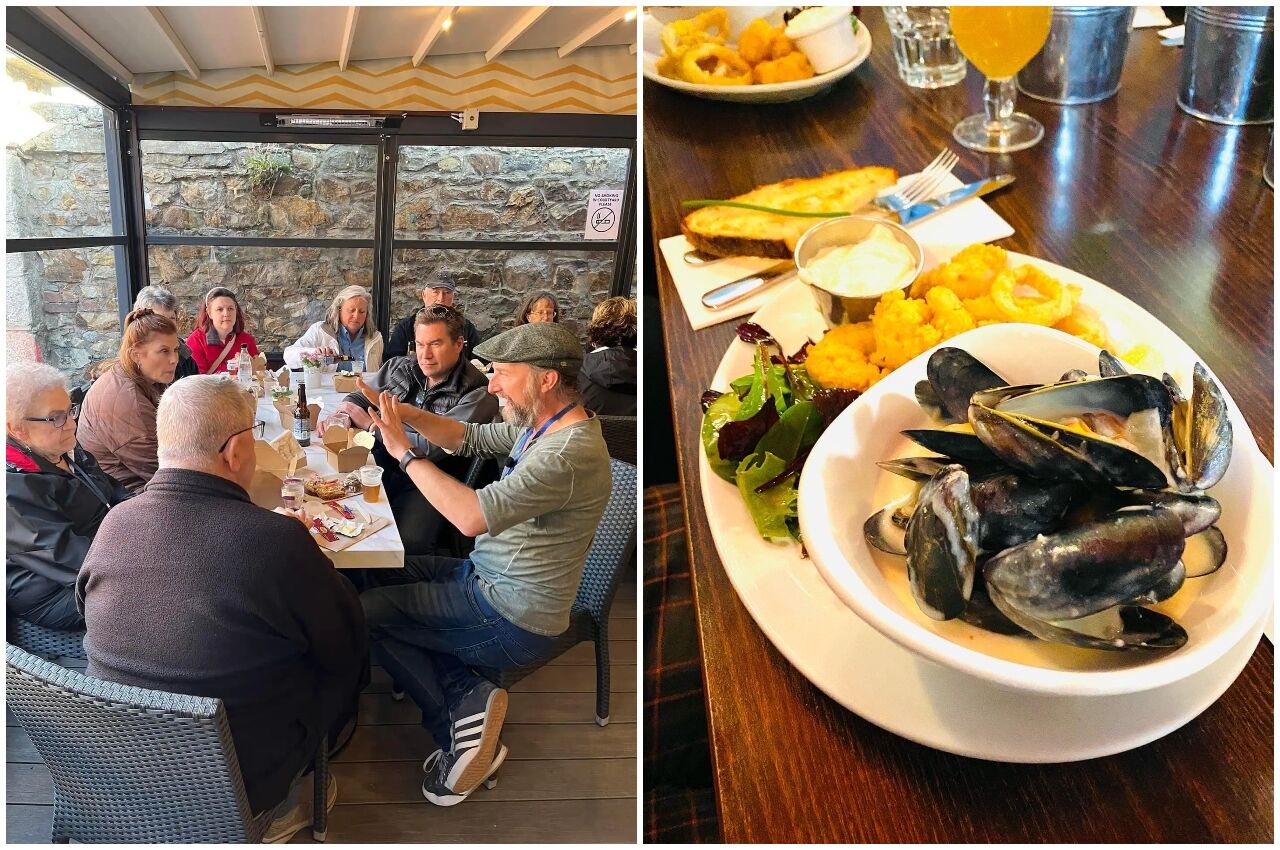 Who doesn't love Grade A seafood with a refreshing beer on the side? With locally caught seafood and classics like chowder, mussels, oysters, and more, this one is absolutely one of the most well-rounded food tours in Dublin. You'll stop at Howth Harbor and try some of the most famous seafood restaurants in Ireland, a seafood lover's dream. And, you'll disprove the notion that the Irish only drink Guinness — Dublin has a captivating craft beer scene, and you'll immerse yourself in it with a group of experts.
Price: From $90 per person
Street Food Walk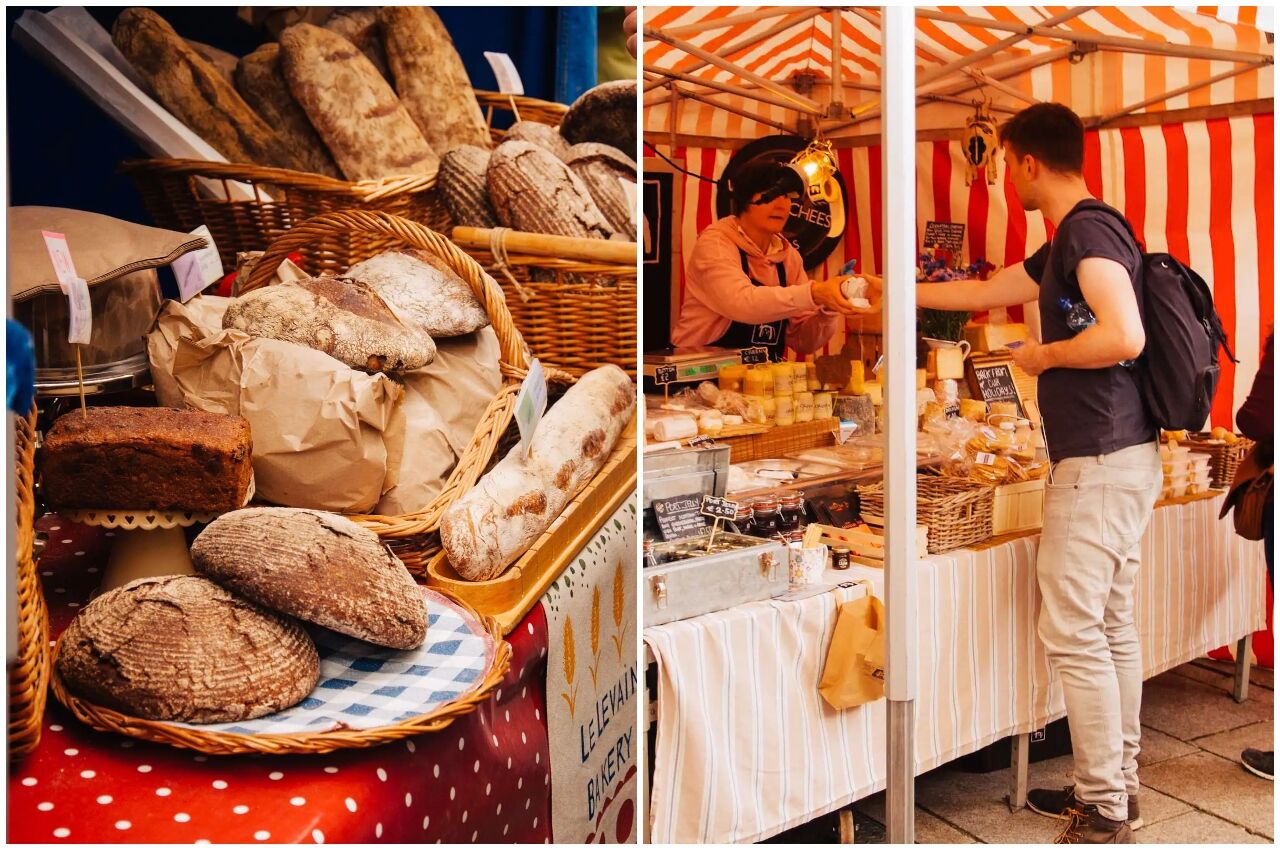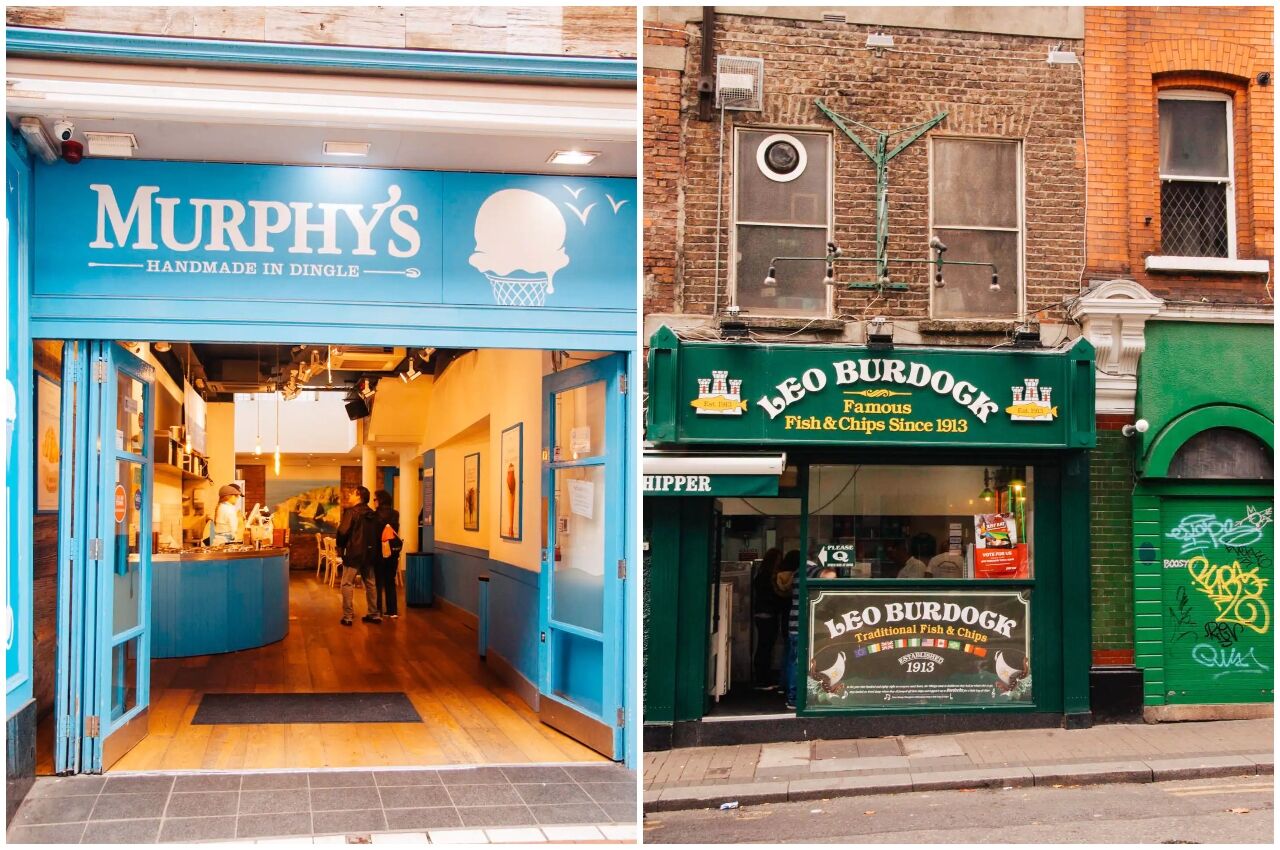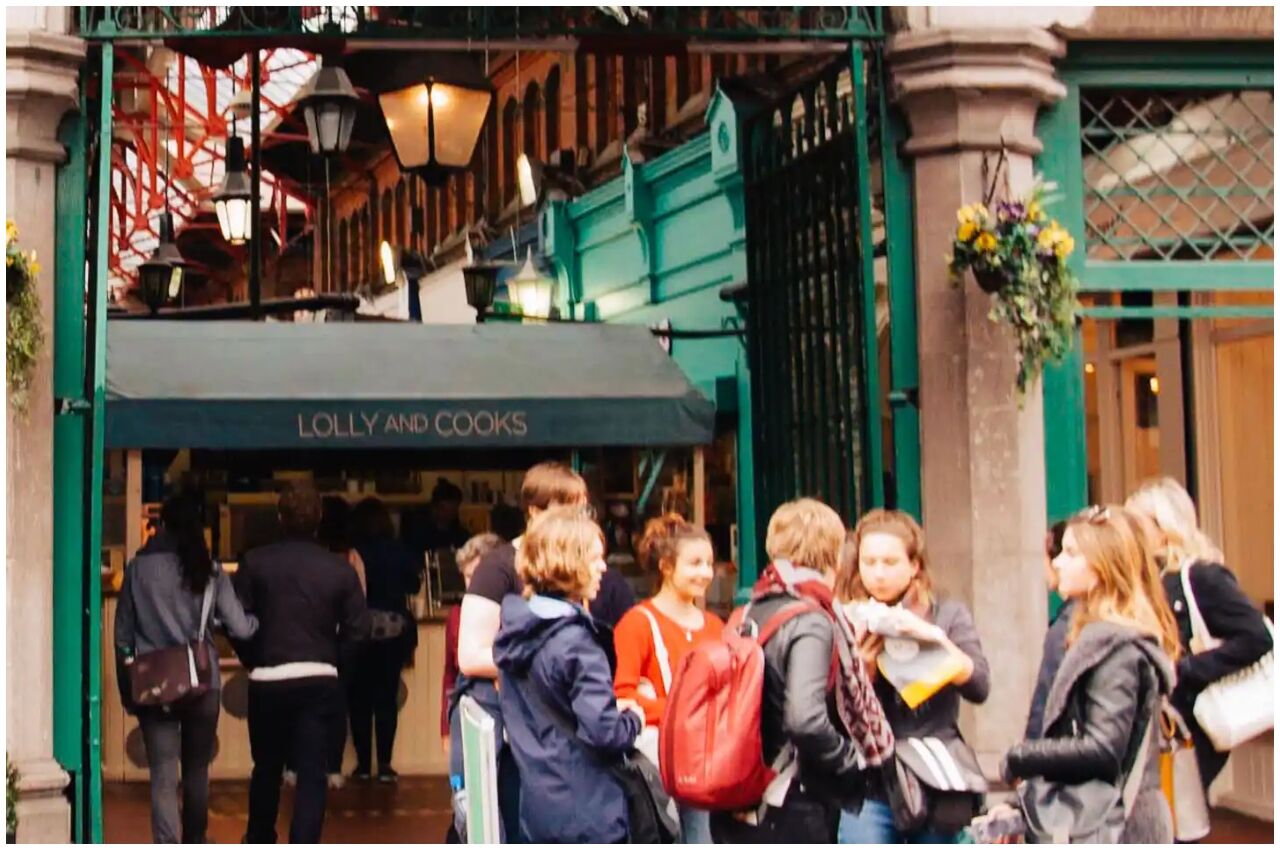 Relish in one of the best food tours in Dublin's south side and experience it with a local. Visit the south side of Dublin on a busy Saturday afternoon, learn about Dublin's street food scene, and get a taste of local fare. There will be samples of cheeses, artisan bread, drinks and oysters (yes, drinks and oysters at the same time), fish and chips, and even some sweet treats. If fish and chips are on your trip's to-do list, this is the tour for you, as Leo Burdock's or another legendary staple will be on the itinerary.
Price: From $74 per person
Private Dublin Distillery Trail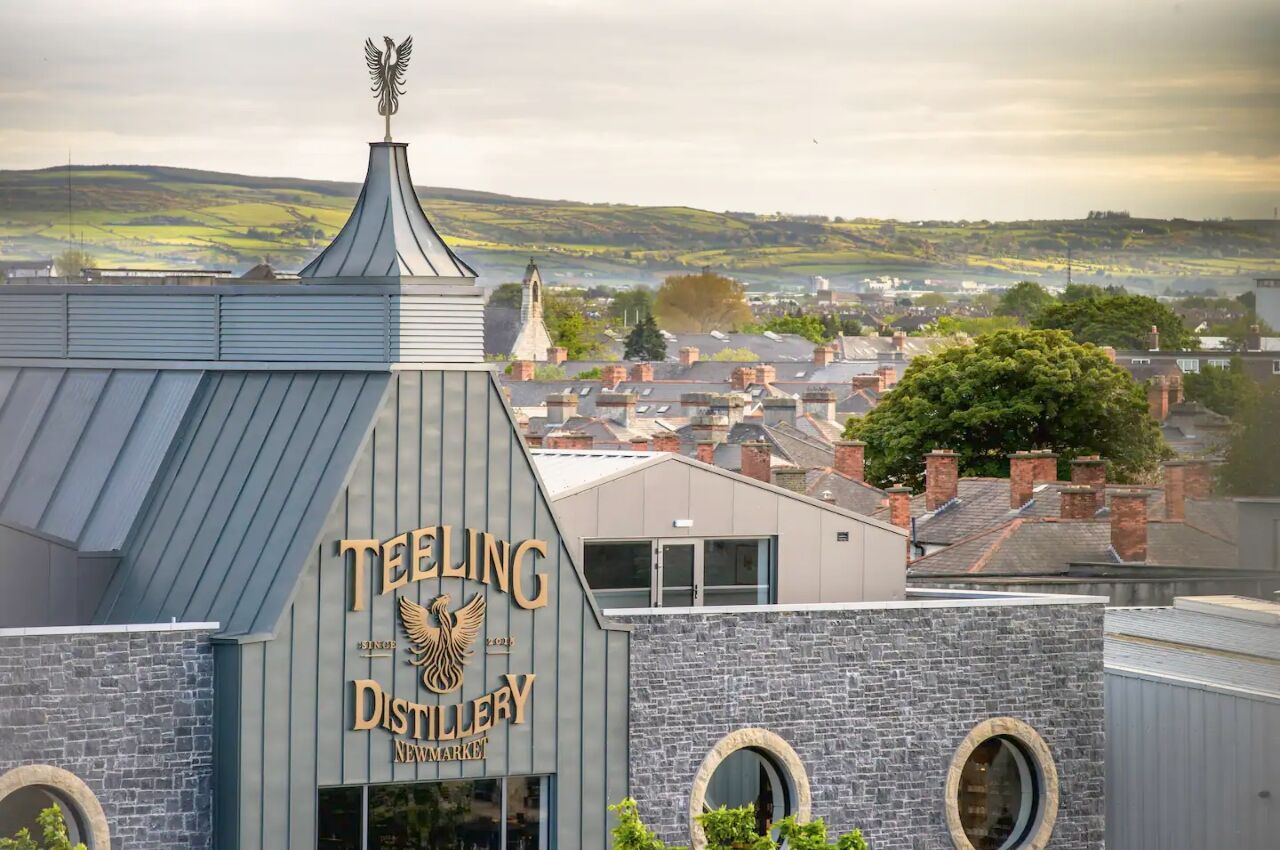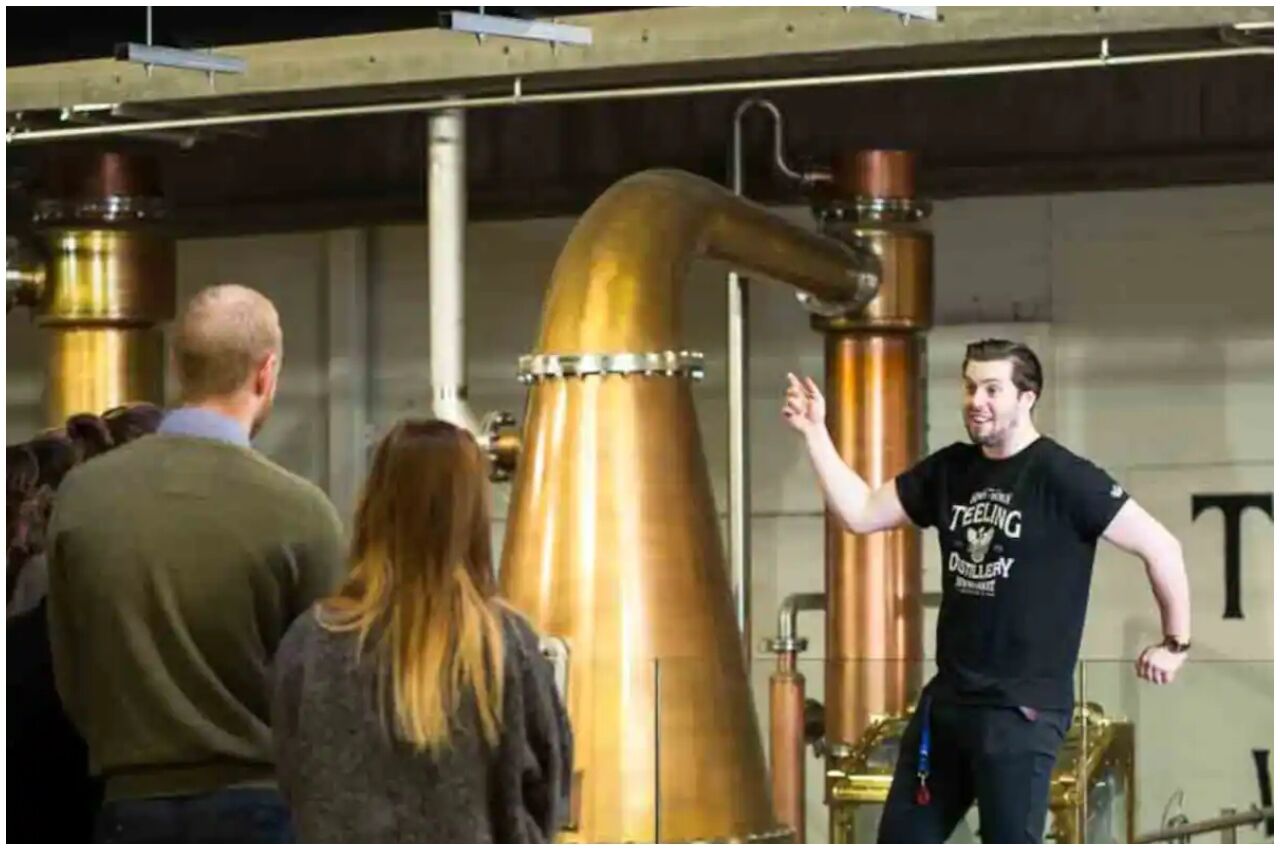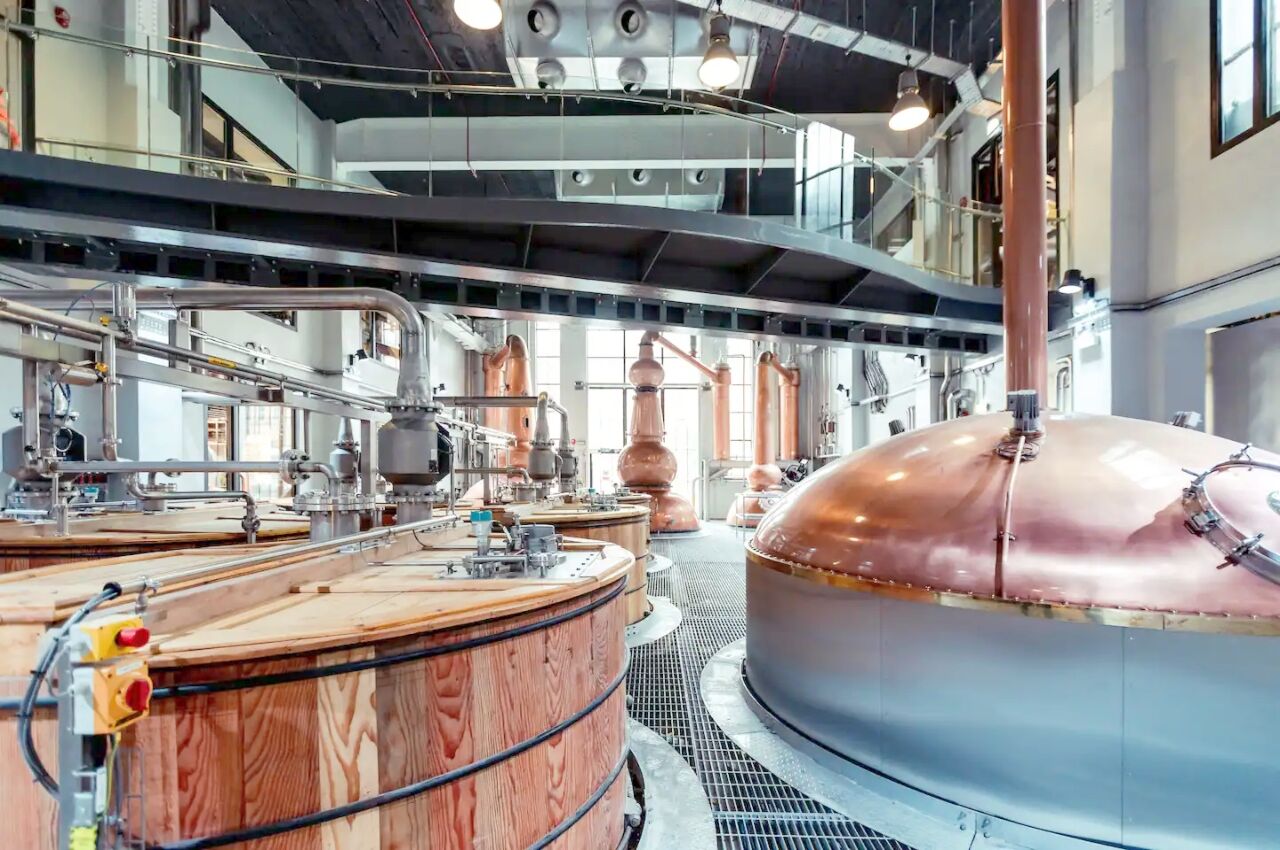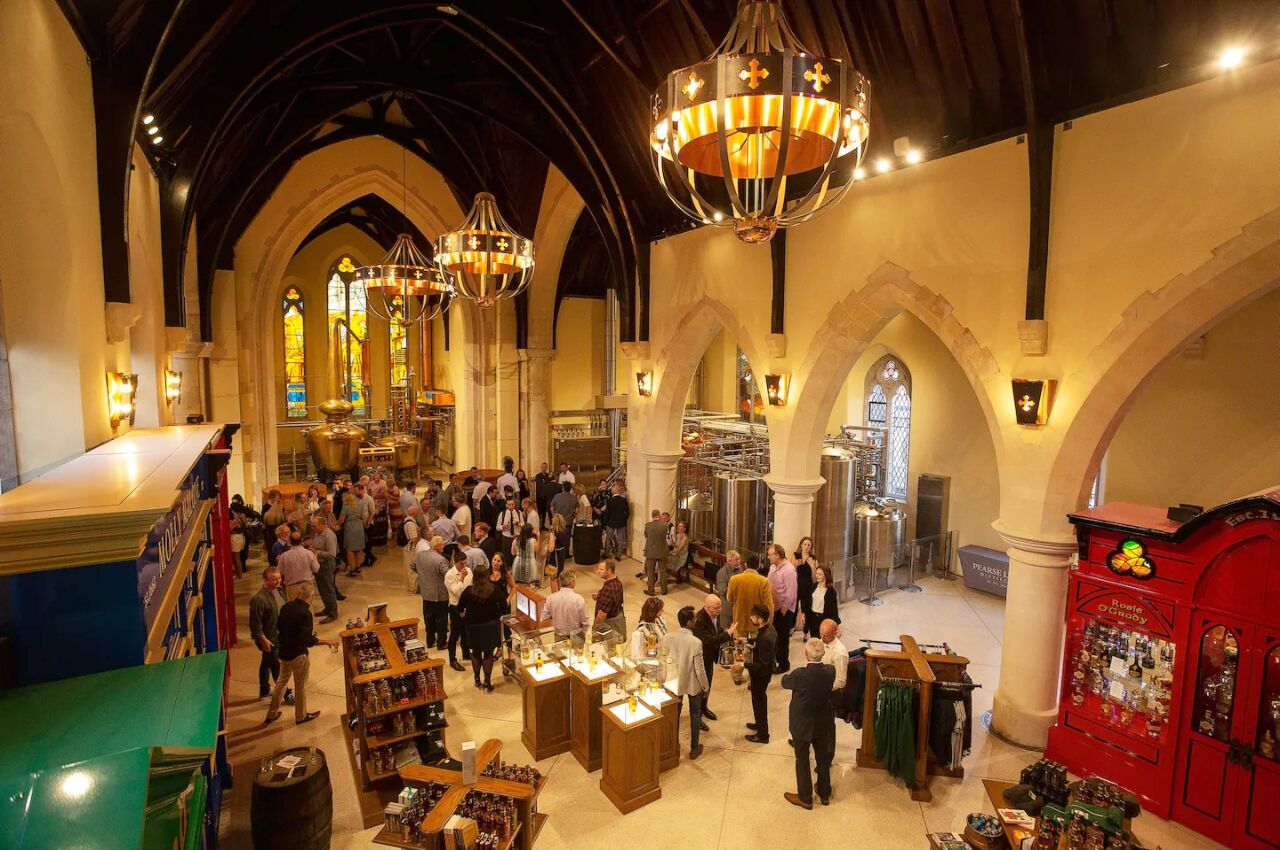 Here's another private Dublin whiskey tour for your tastebuds. This tour will take you to three fully operational distilleries with bespoke tastings at each one. You'll learn the techniques behind each, and taste some delicious whiskey — and will visit the famous James Fox Cigar and Whiskey Store.
Price: From $536 per group
What did you think of this story?