Stay Like Royalty at These Airbnb Ireland Castle Rentals
Why stay in a hotel room when you can rent an entire castle for the night? Especially when the setting is the bewitching, rugged hinterland of Ireland. Rumor has it there are over 30,000 castles dotted around the Emerald Isle and a portion of these have been spruced up to receive non-blue-blooded guests. Live like royalty with an "overknighter" at one of these Airbnb Ireland castle estates.
Matador's

guides to

the best of Airbnb Categories:
We hope you love the Airbnb Ireland Castle rentals we recommend! Just so you know, Matador may collect a small commission from the links on this page if you decide to book a stay. Listed prices are accurate as of the time of publication.
Top-rated Airbnb Ireland castles
Rincolisky Castle at Roaring Water Bay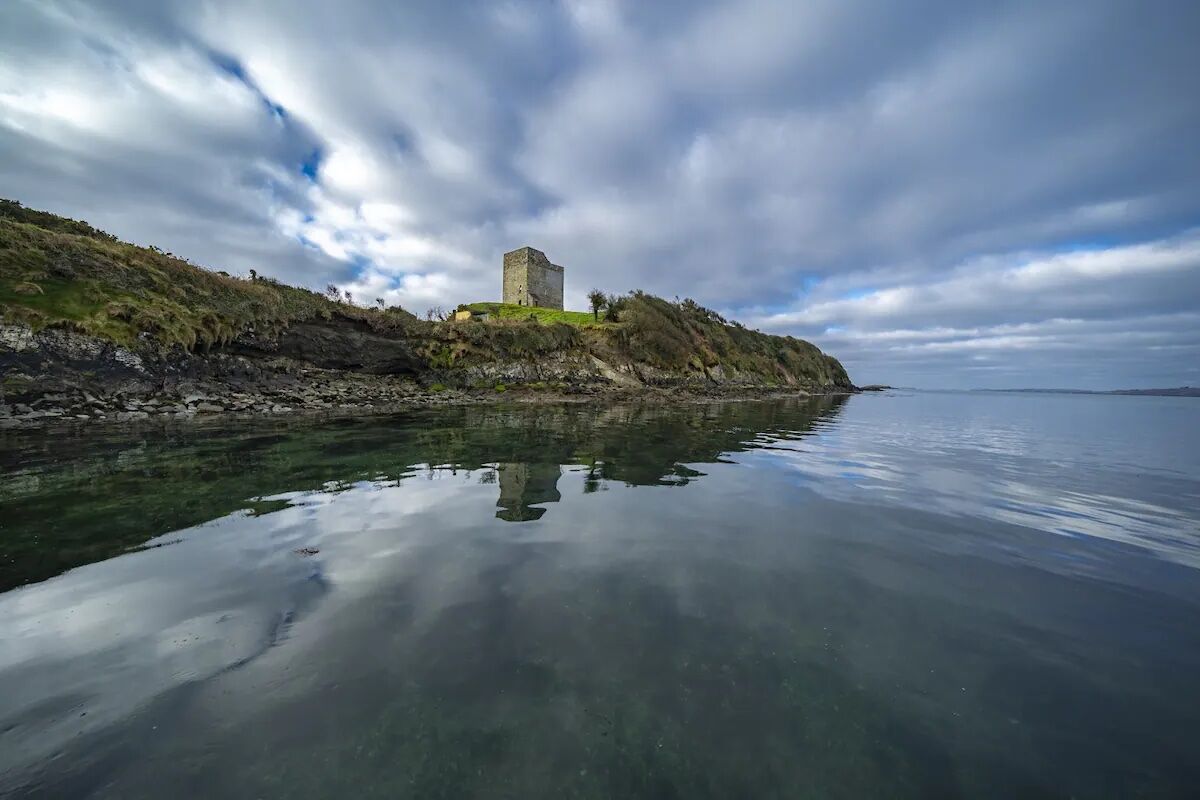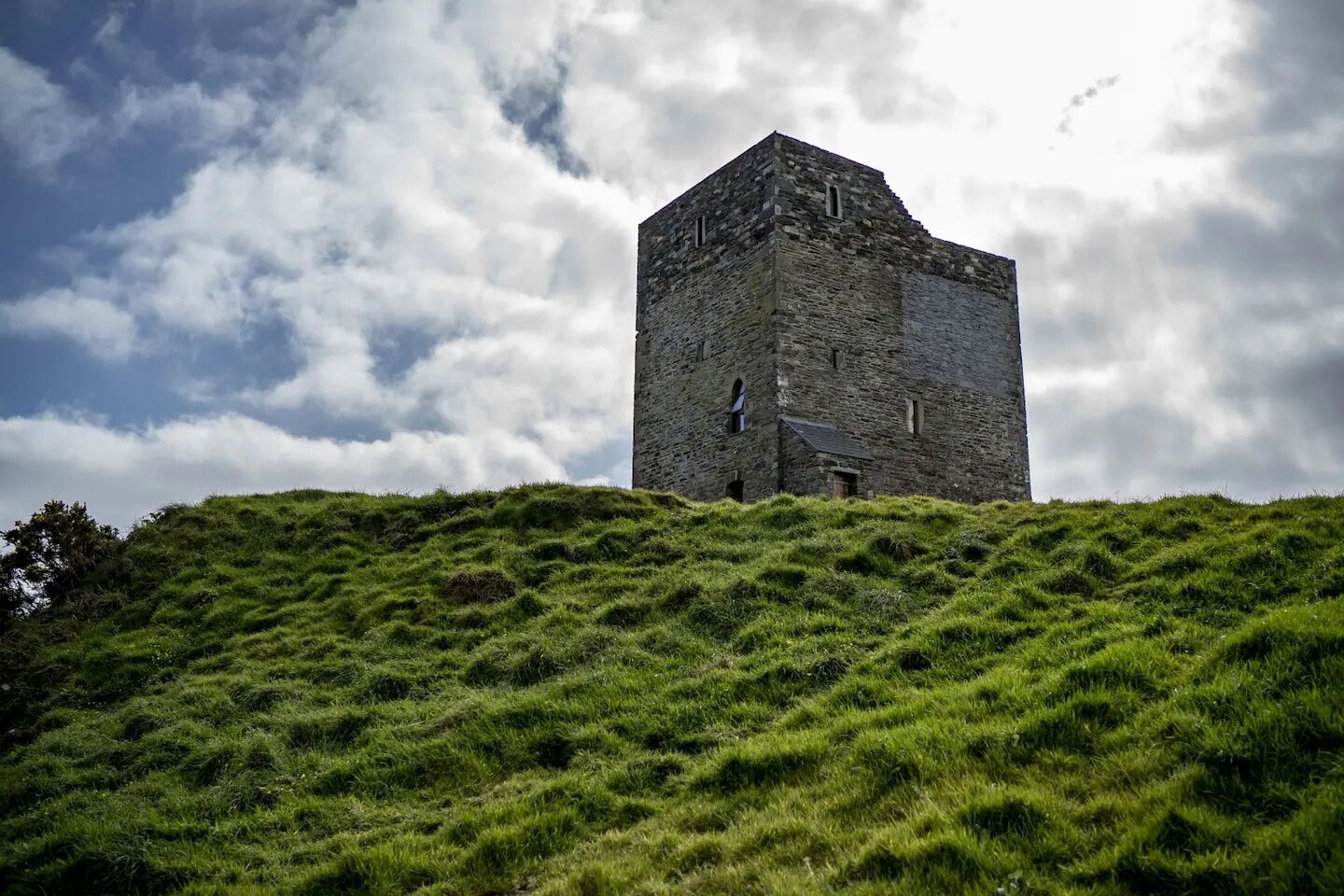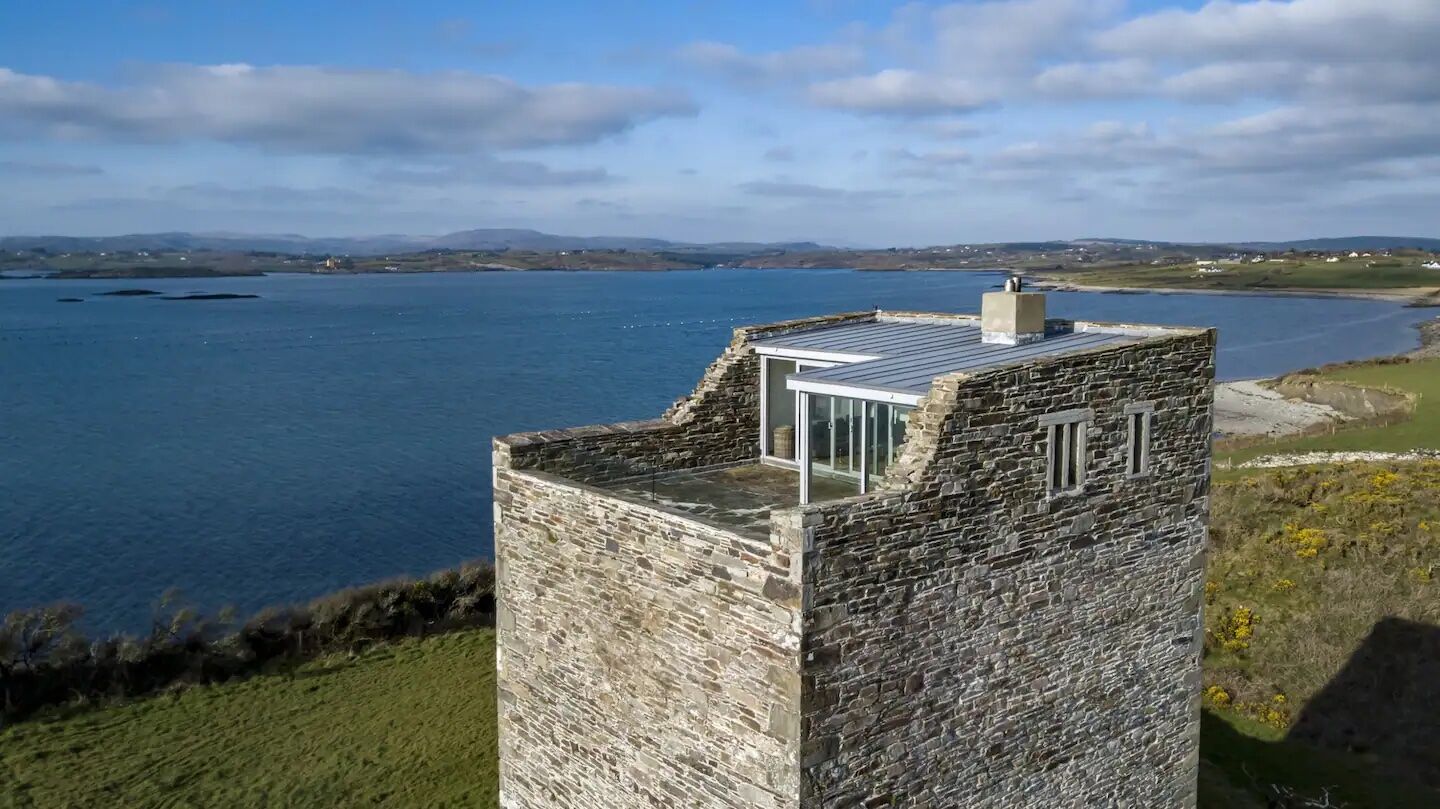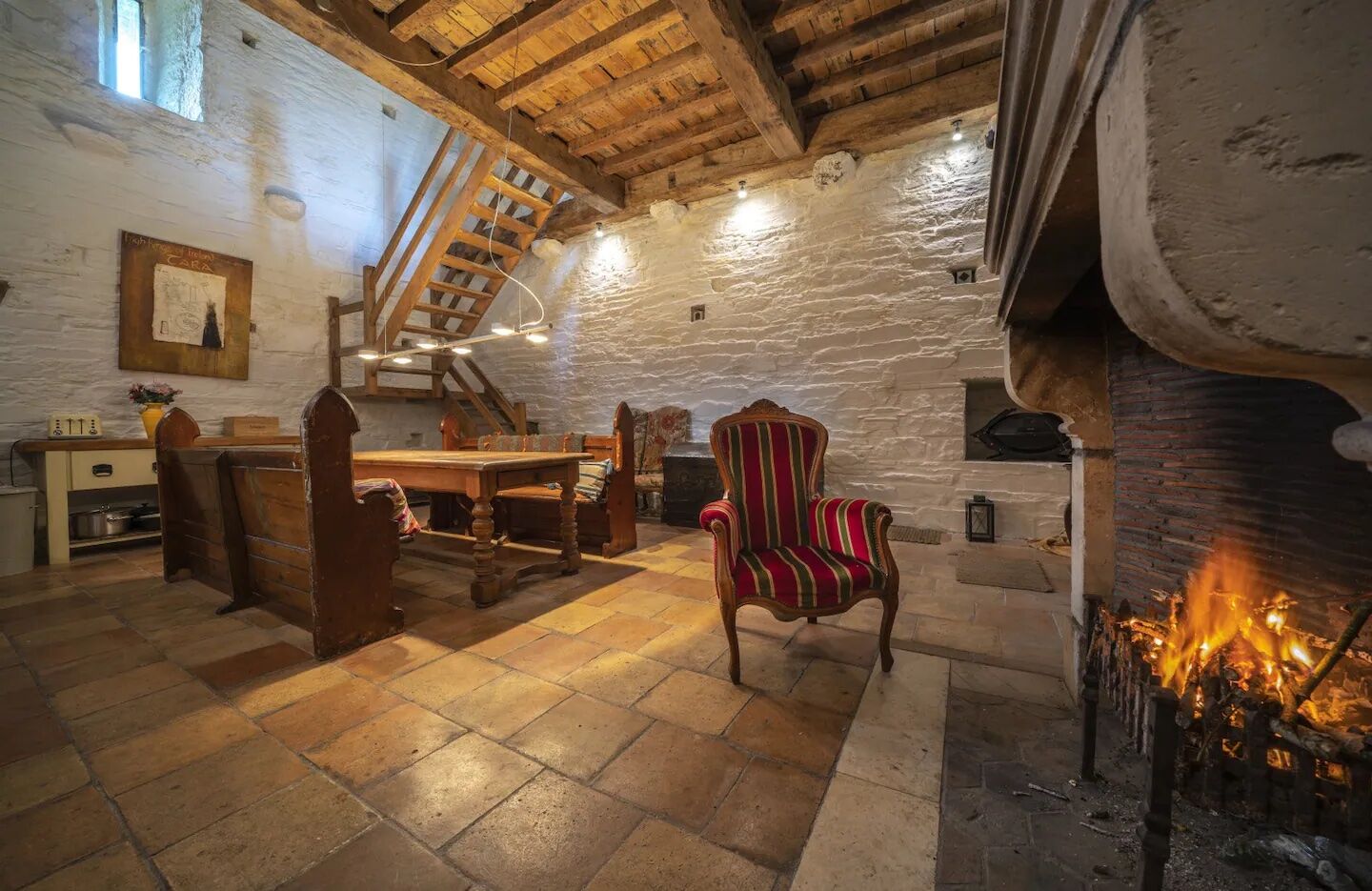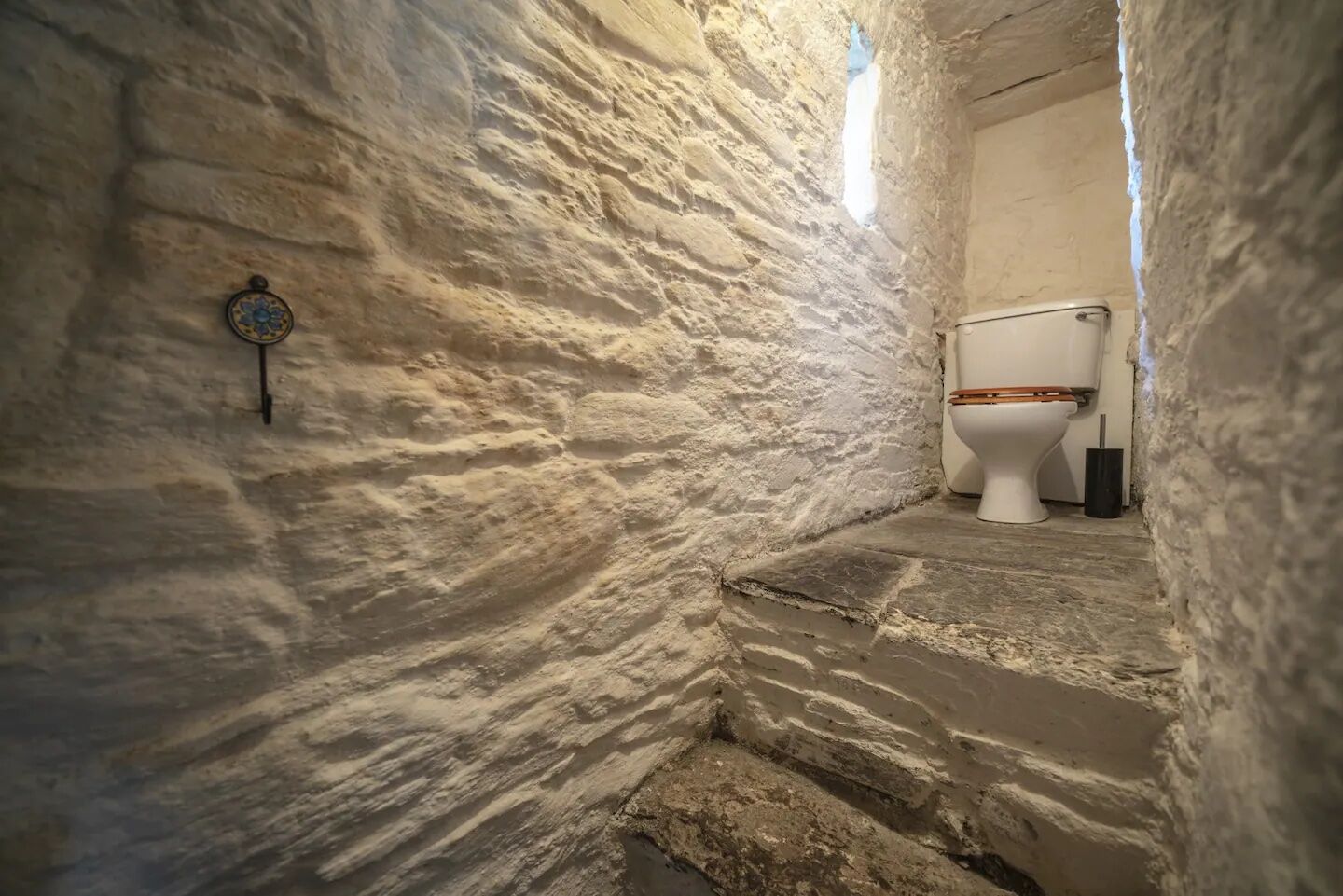 Located in a prime spot along the Wild Atlantic Way, the magnificent Rincolisky Castle Airbnb Ireland is perched on a knoll with a view over Roaring Water Bay. The lower floors of the County Cork tower come with all the castle comforts including blazing open fires. What makes the Rincolisky Castle Airbnb all the more unique is the rooftop penthouse and terrace conversion. There's no finer place to raise your chalice and survey your (temporary) kingdom.
Five guests, three bedrooms
Price: $380 per night
Kilcolgan Castle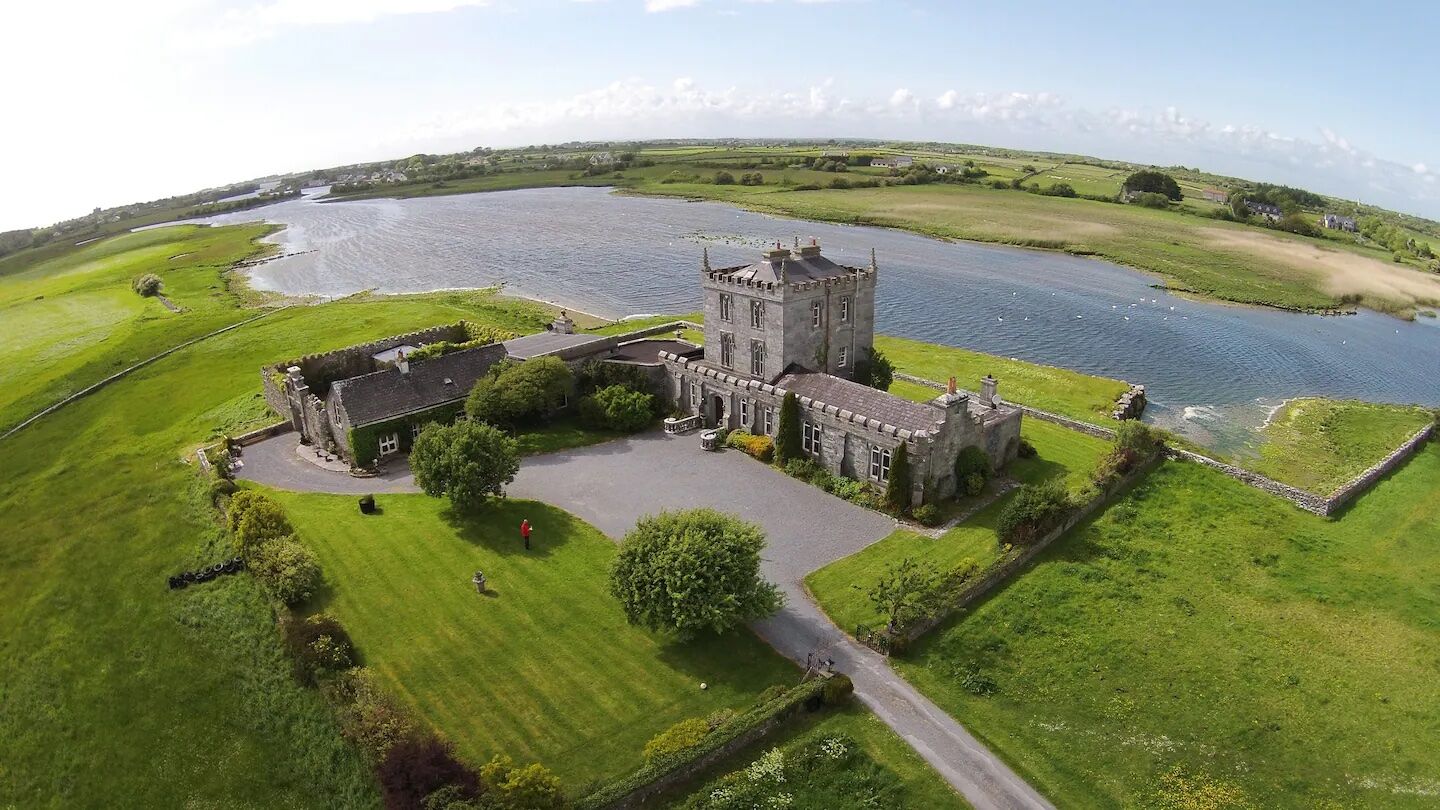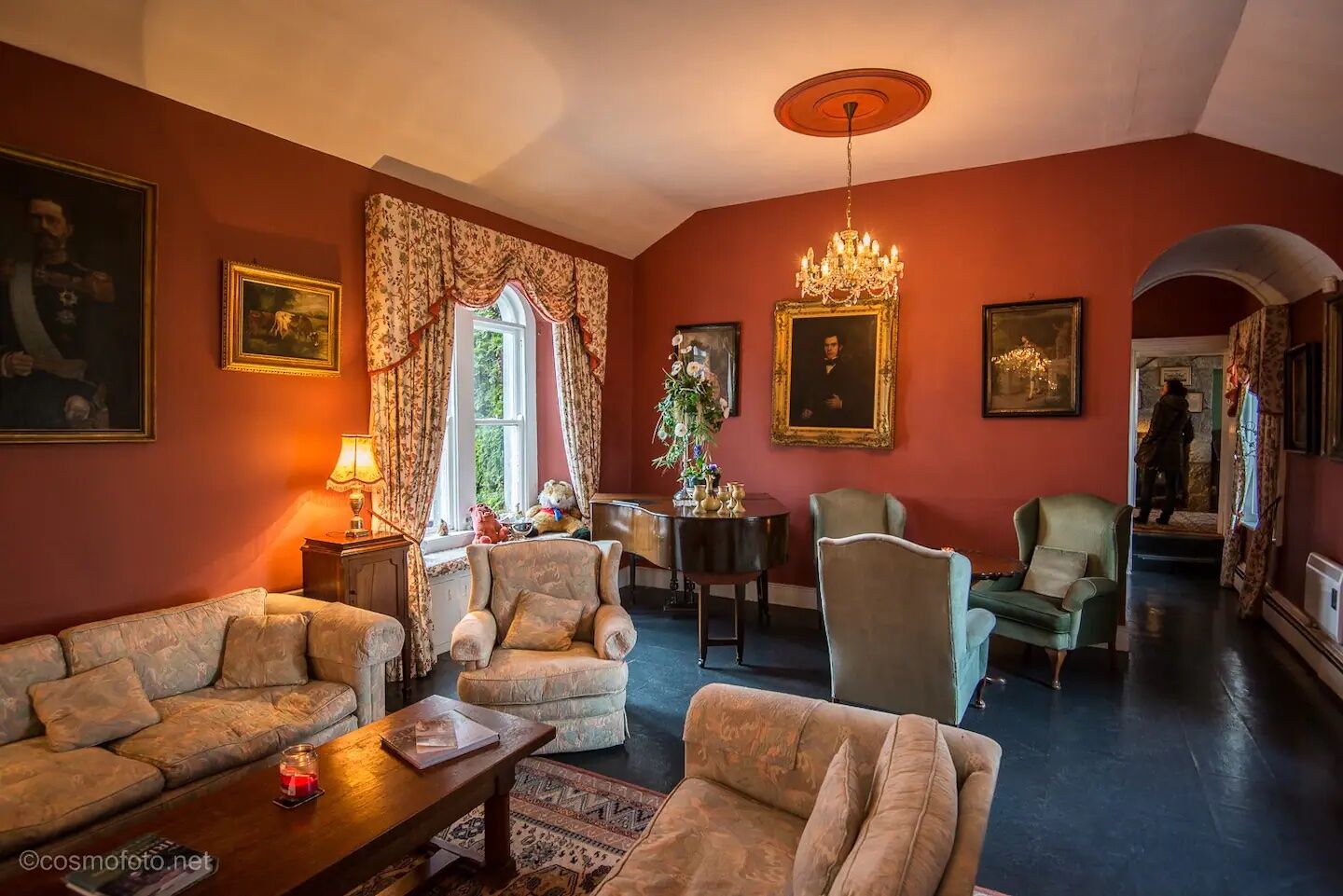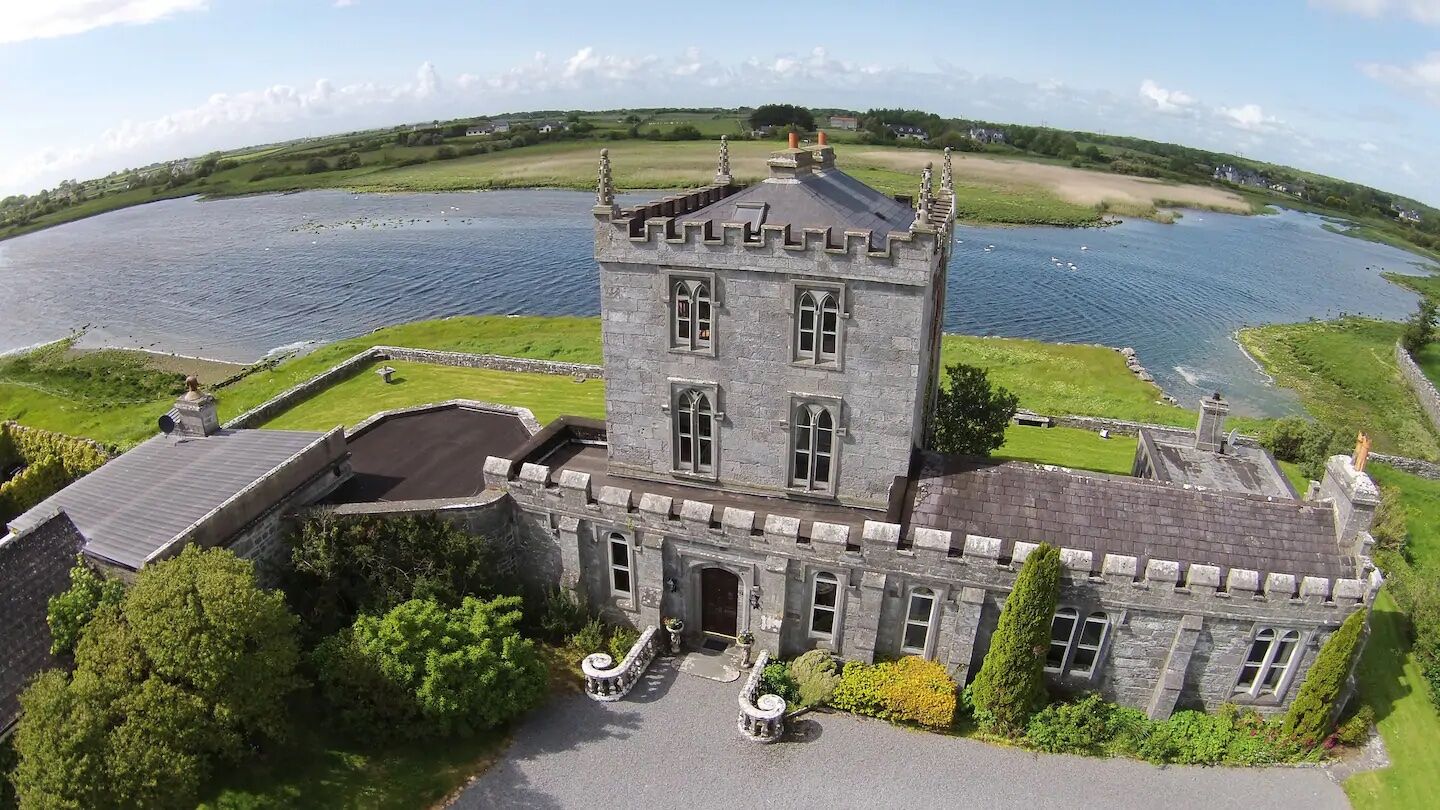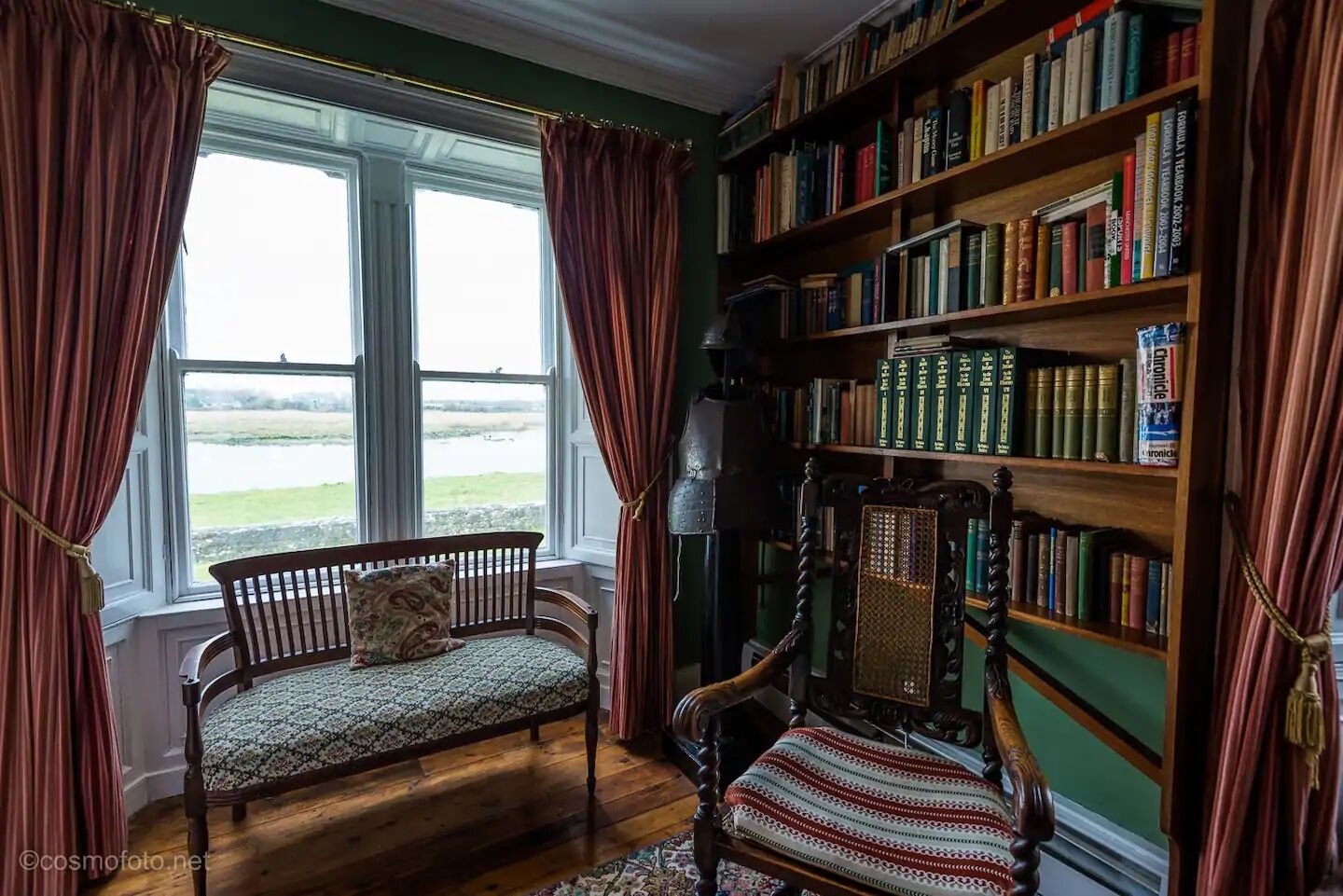 This Airbnb Galway Ireland castle estate is set on the grounds of a farm where you can expect a warm welcome from free-roaming chickens, dogs, and horses. Hire grants access to the master bedroom plus a twin, although a separate cottage is available for larger groups. The interiors have a homely vibe while a grand piano is added perk for evening sing-alongs. An unbeatable base for exploring the sights of Connemara, the Aran Islands, and the Cliffs of Moher.
Five guests, two bedrooms
Price: 540 per night
Taking a trip to Ireland? Check out Matador's Ireland accommodation guides:
Tubbrid Castle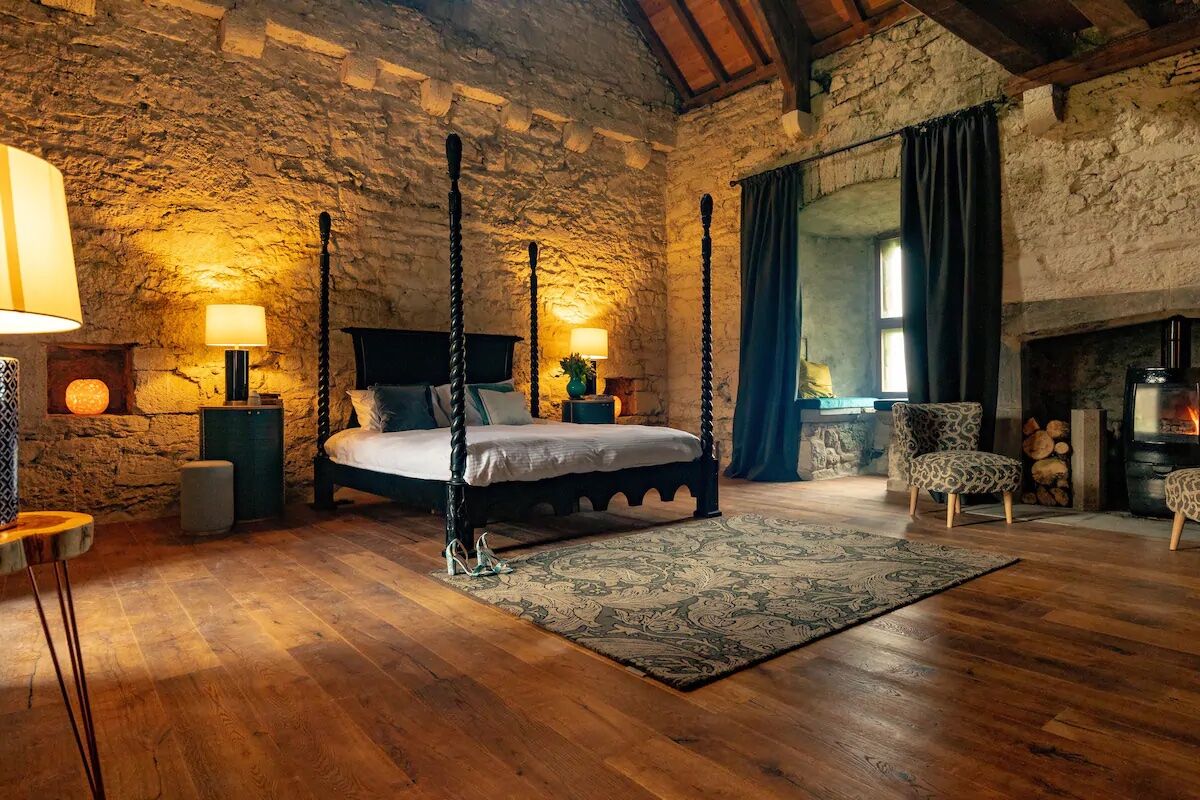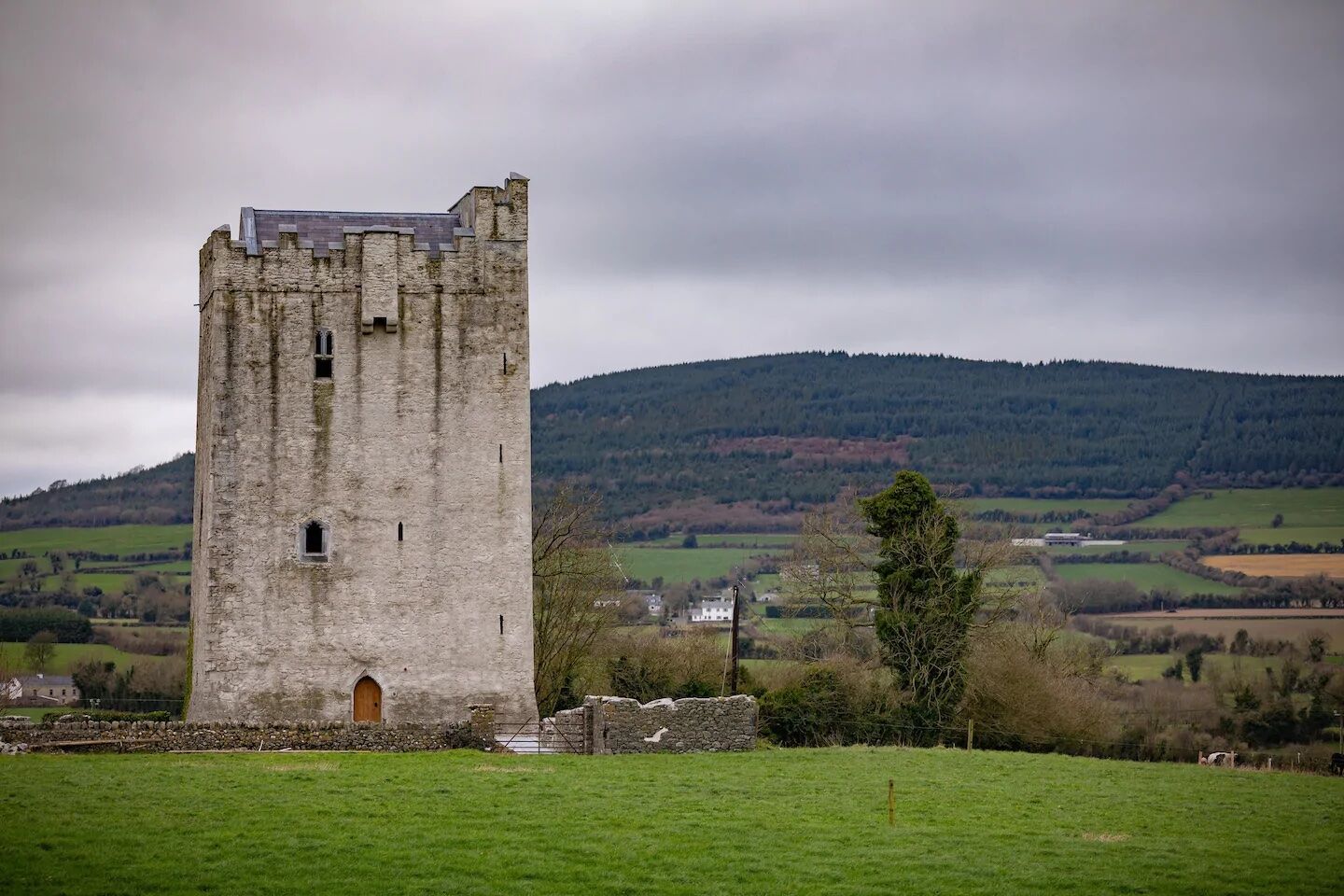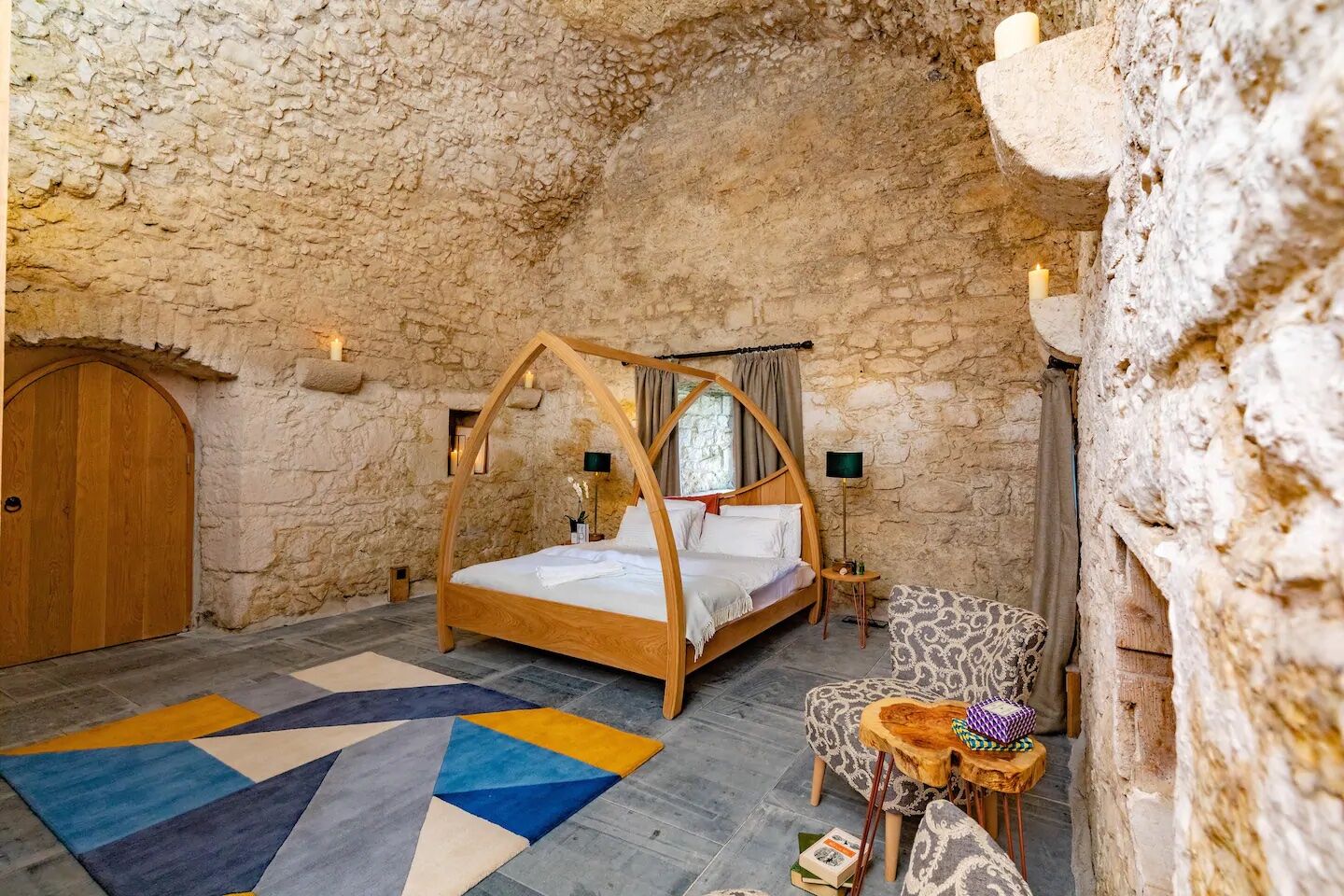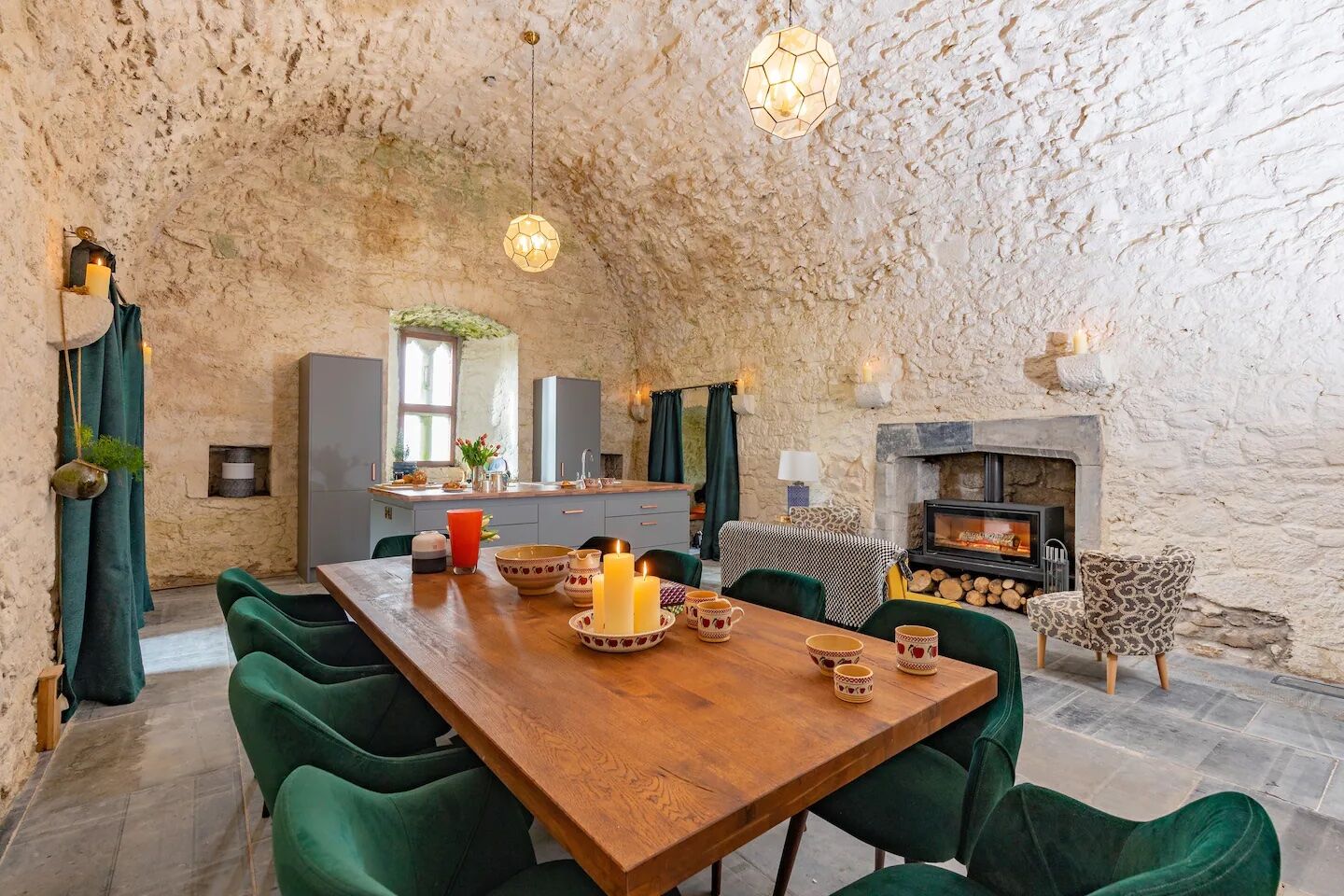 After spending a lonely century standing uninhabited, this 15th-century tower has been lovingly restored as an Ireland castle Airbnb vacation home. Situated in the heart of the Ancient East, this historic residence is splendid as a starting point for your Irish adventures. Dive into a feast fit for royalty in the Great Hall before peeling off to the three sumptuous guestrooms named for important figures from Ireland's past. Tubbrid Castle is teeming with window seats and cozy nooks that beg for a daydreaming session in between sightseeing.
Eight guests, three bedrooms
Price: $730 per night
The Black Castle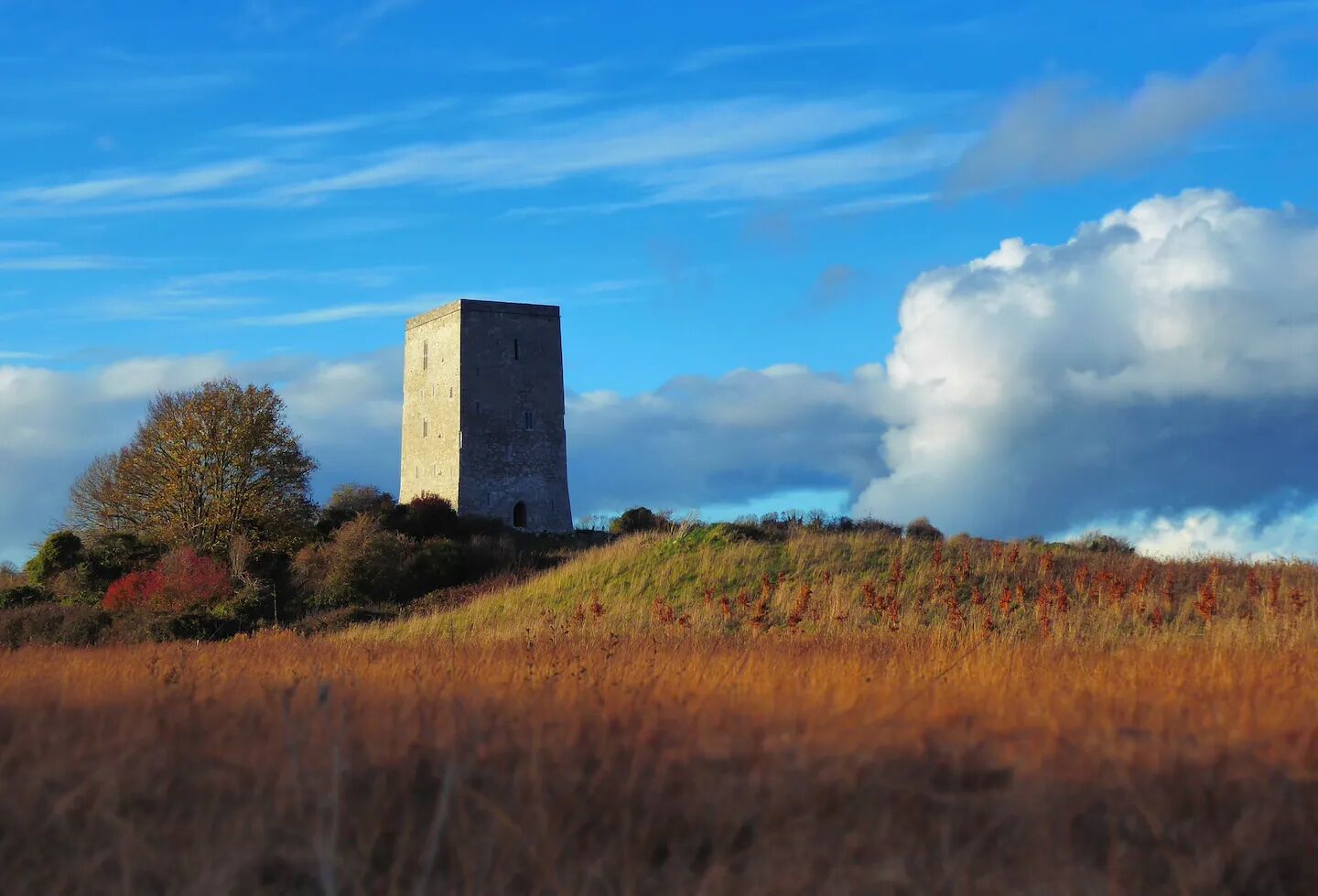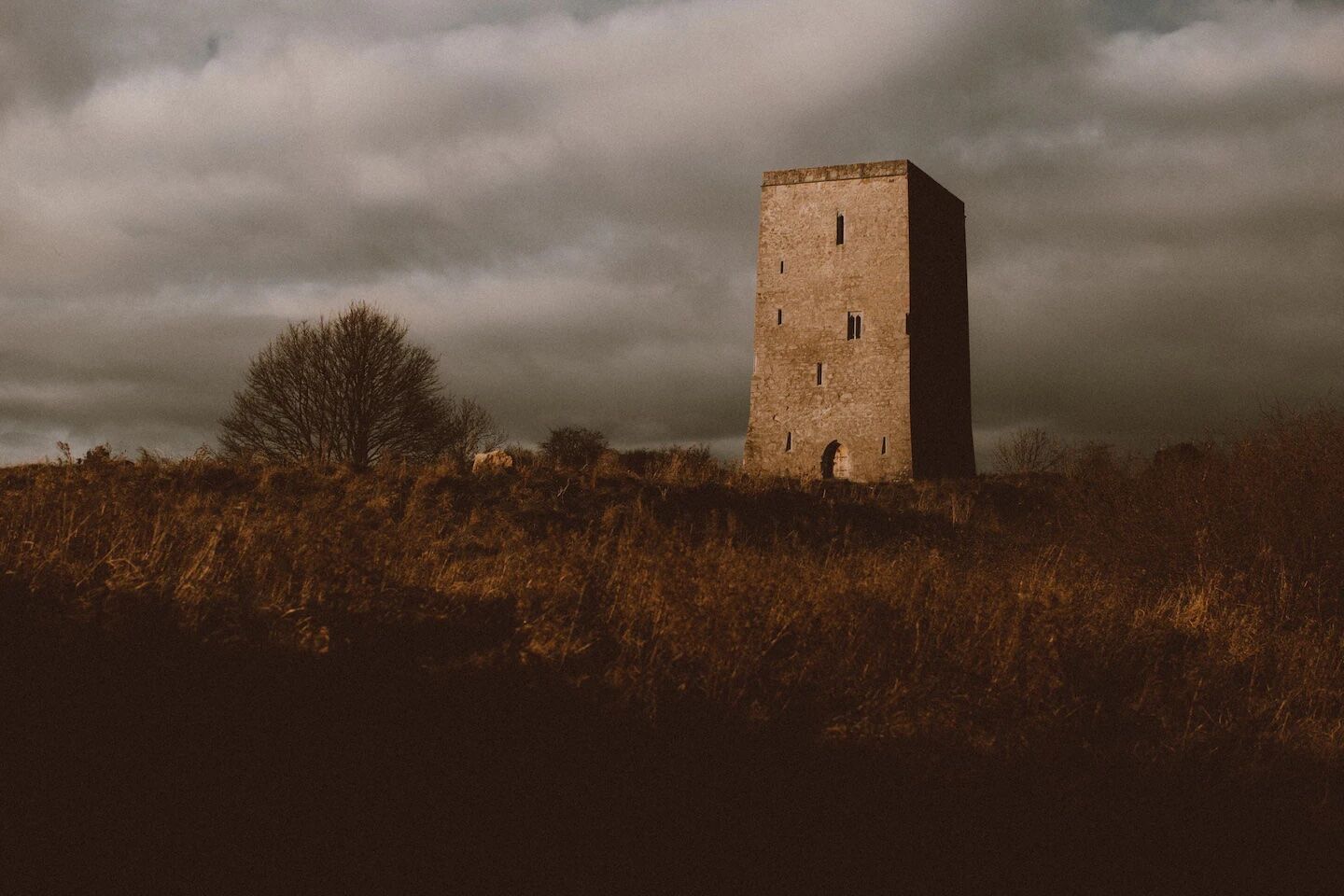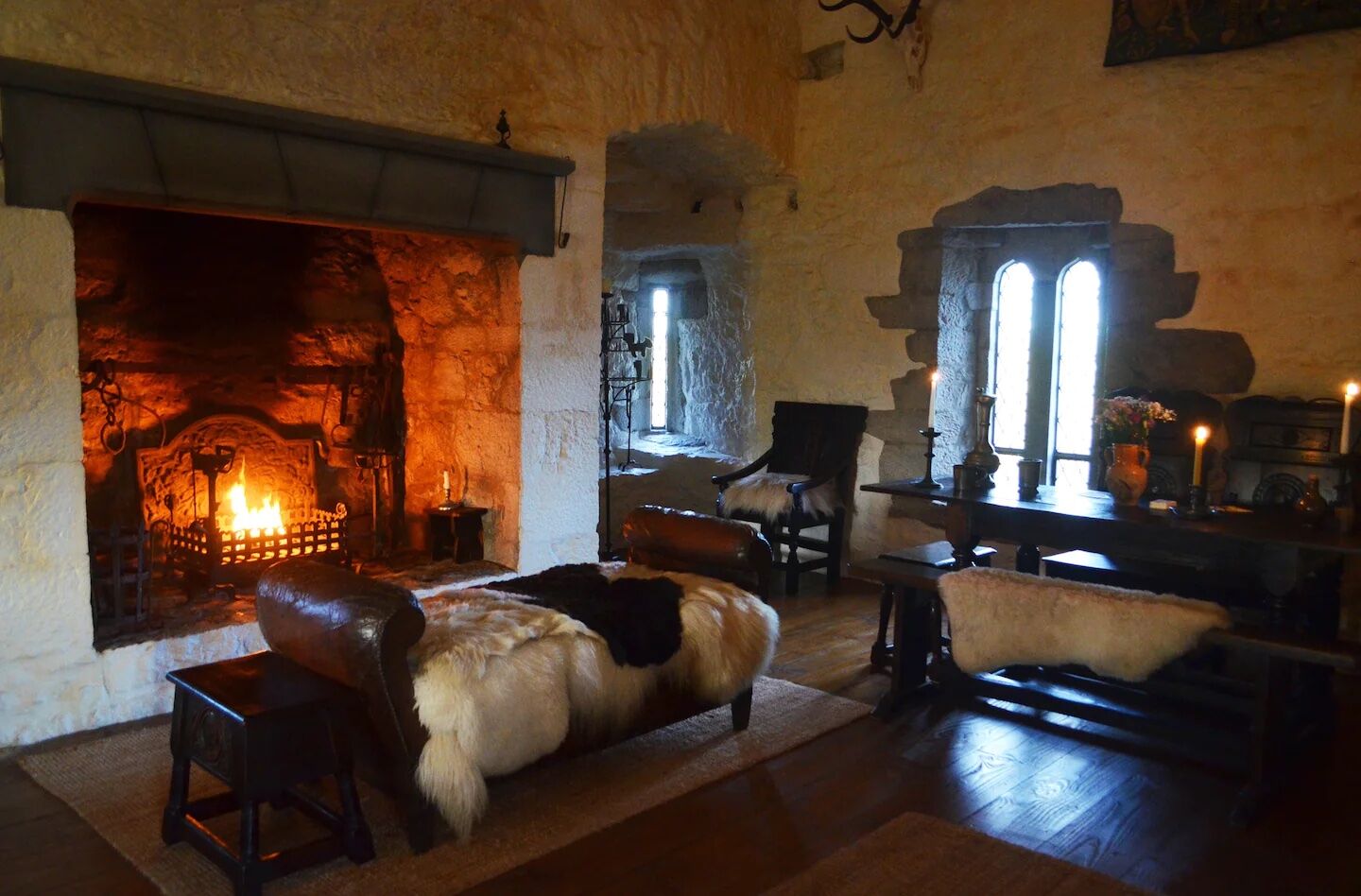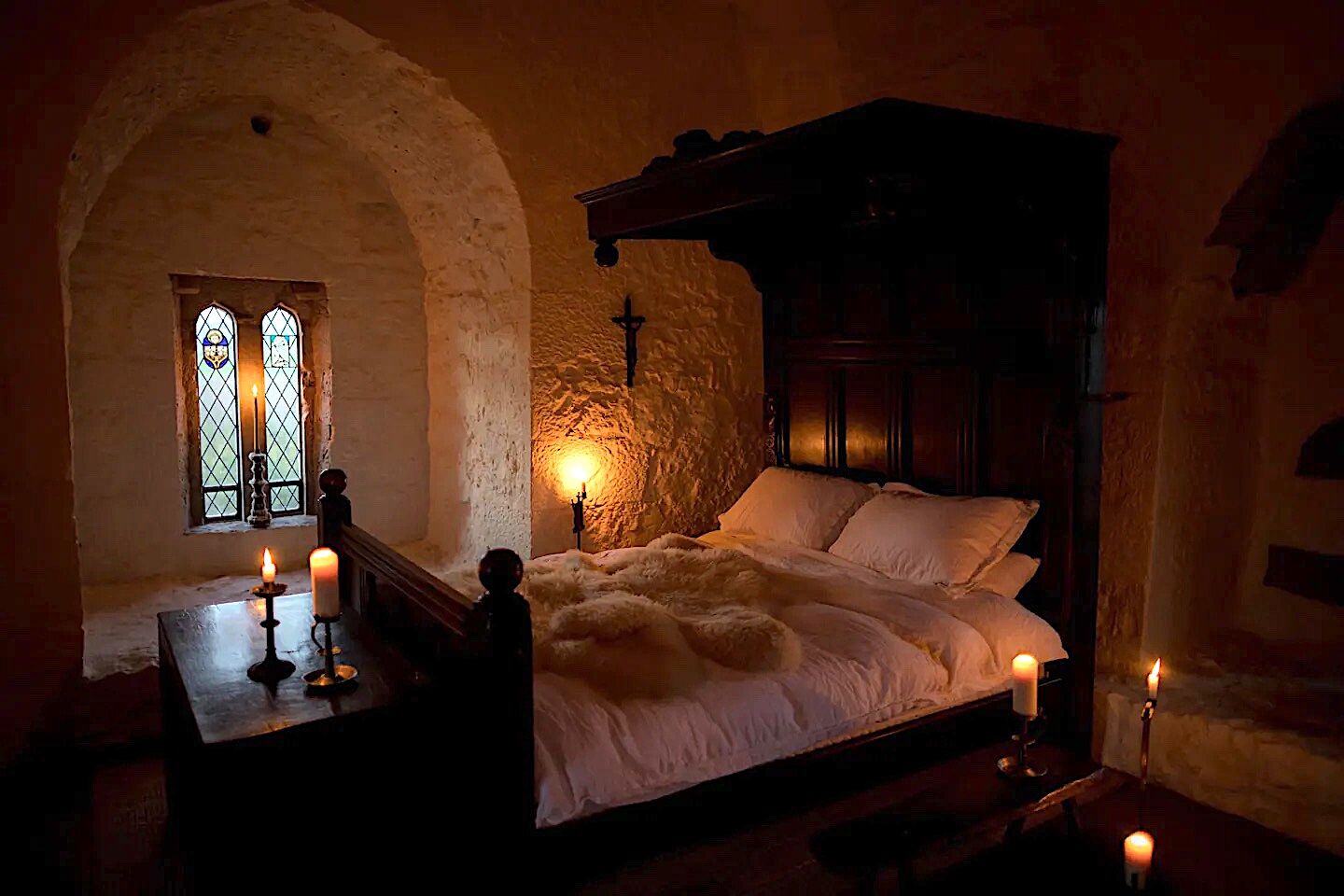 Switch off and surrender to a retreat free of the modern world at the Black Castle. Heating is strictly limited to the open fireplaces and candles are used in place of electric lights. Don't even think about asking for the Wi-Fi code. That being said, you can still look forward to a morning elixir courtesy of your Nespresso machine alongside a breakfast spread provided by the host. Adventurous couples will relish this dreamy Ireland Airbnb castle experience that truly does recreate a sense of mediaeval living.
Two guests, one bedroom
Price: $325 per night
Ireland Castle Airbnbs near Dublin
Drummond Tower/Castle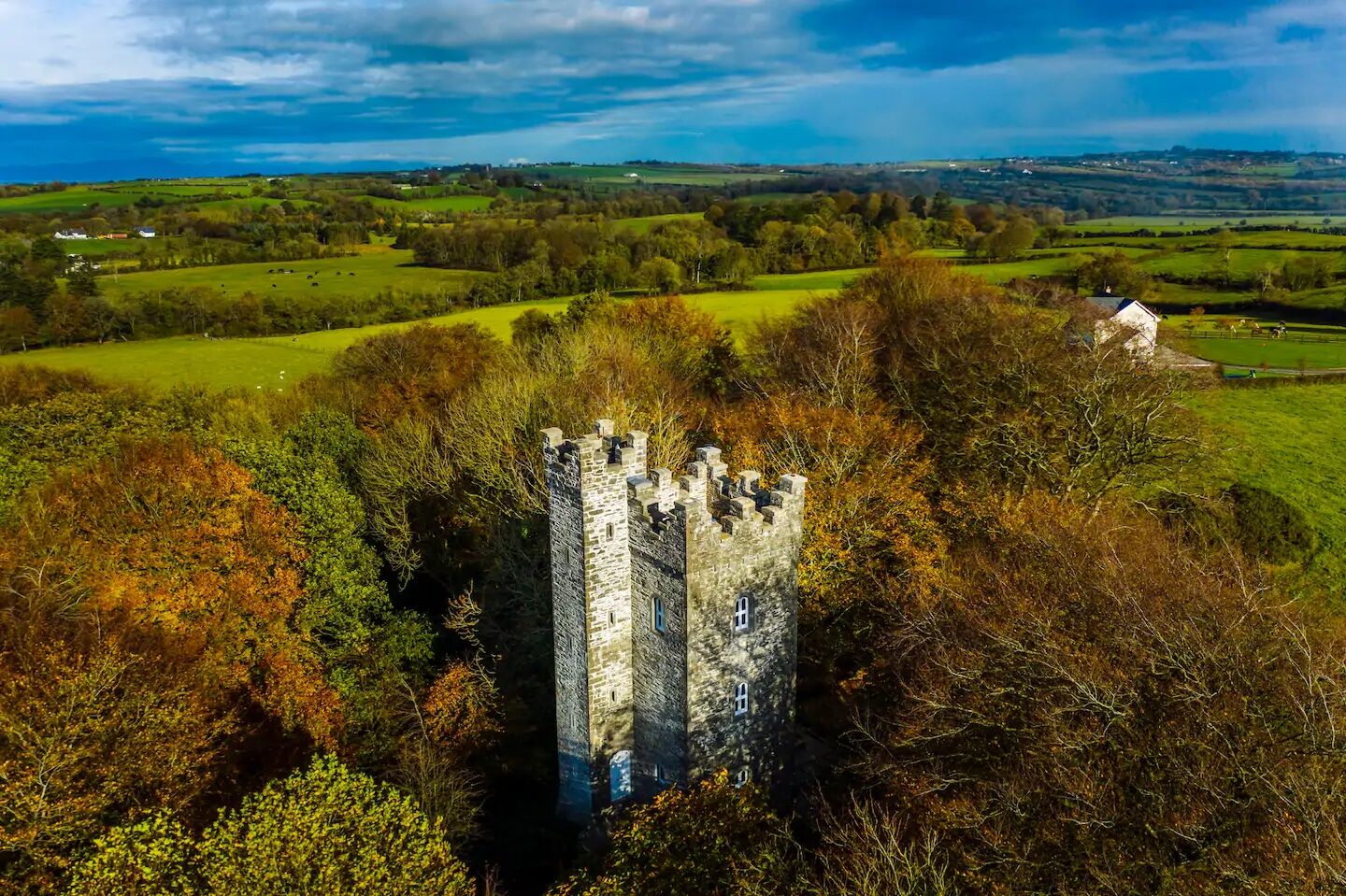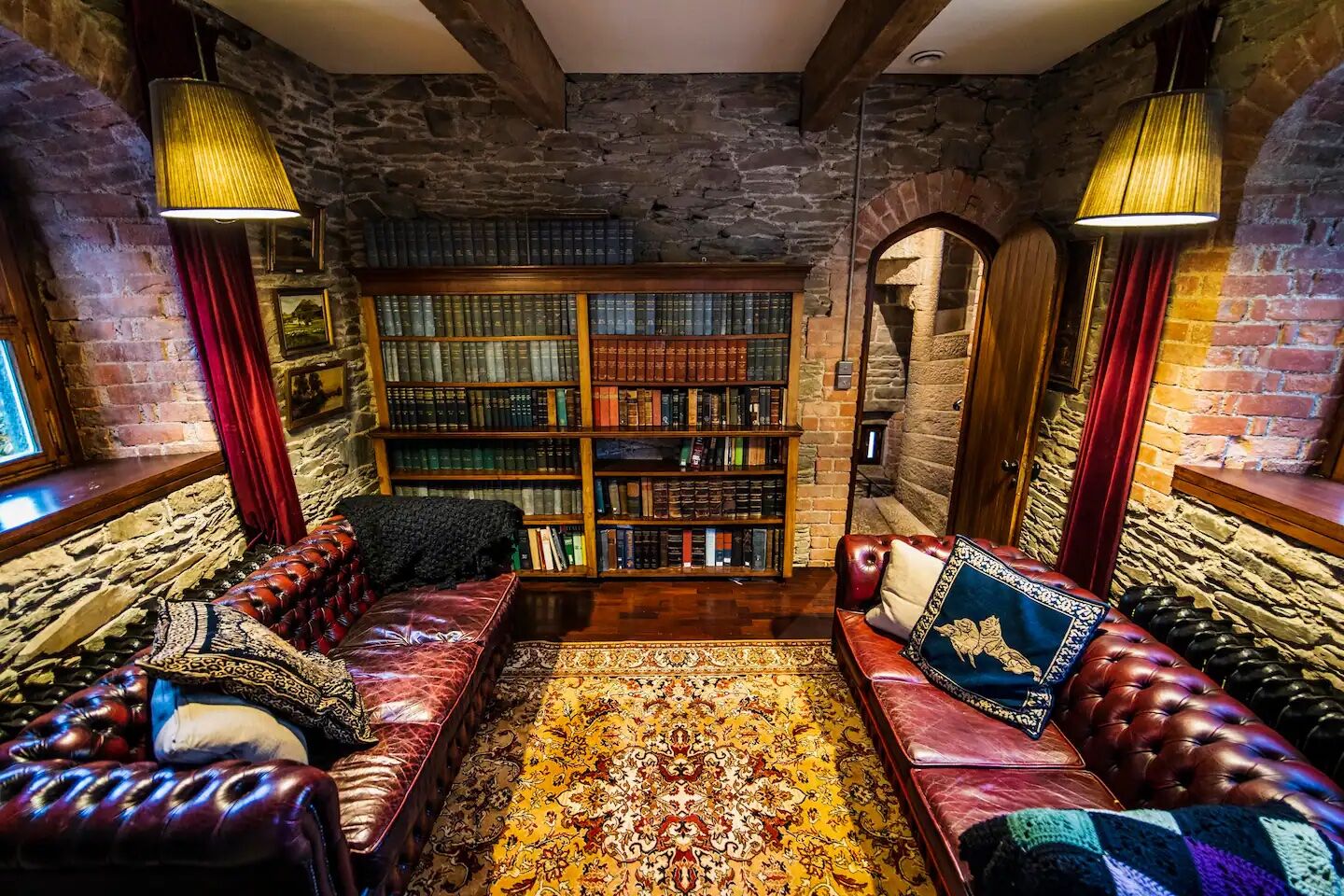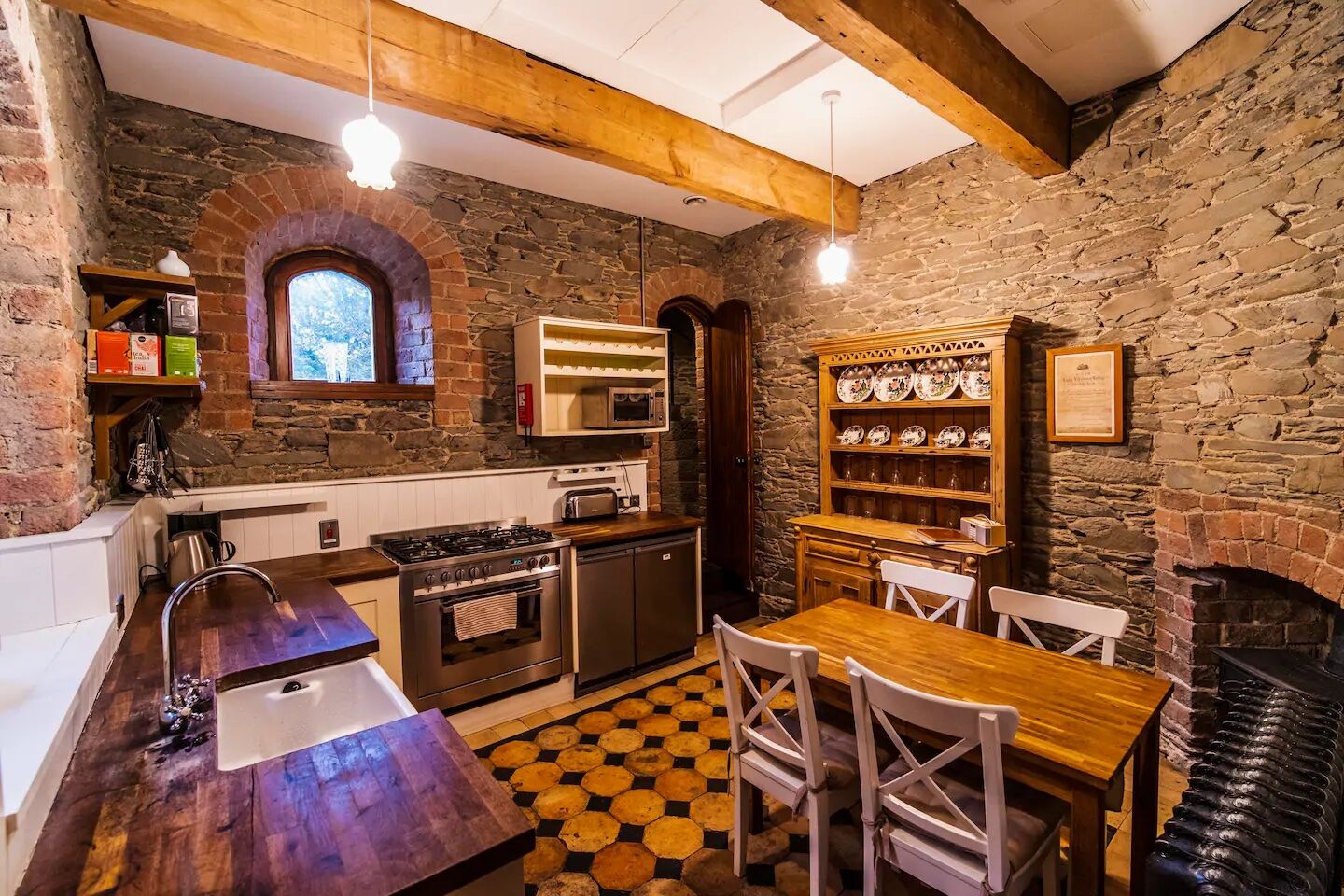 Technically a folly, the 19th-century Drummond Tower is buried among a copse outside of Carrickaneane. Linked by an original spiral staircase, this four-story dwelling is perfect for couples and honeymooners seeking a romantic Airbnb Ireland castle escape. Interiors are clad with vintage furnishings including tapestries and chesterfields as well as a robust library of centuries-old books. An external castellated roof terrace provides 360-degree views where you can get your sunset and stargazing fix.
Four guests, one bedroom
Price: $175 per night
Gatelodge Woodenbridge Airbnb Ireland Castle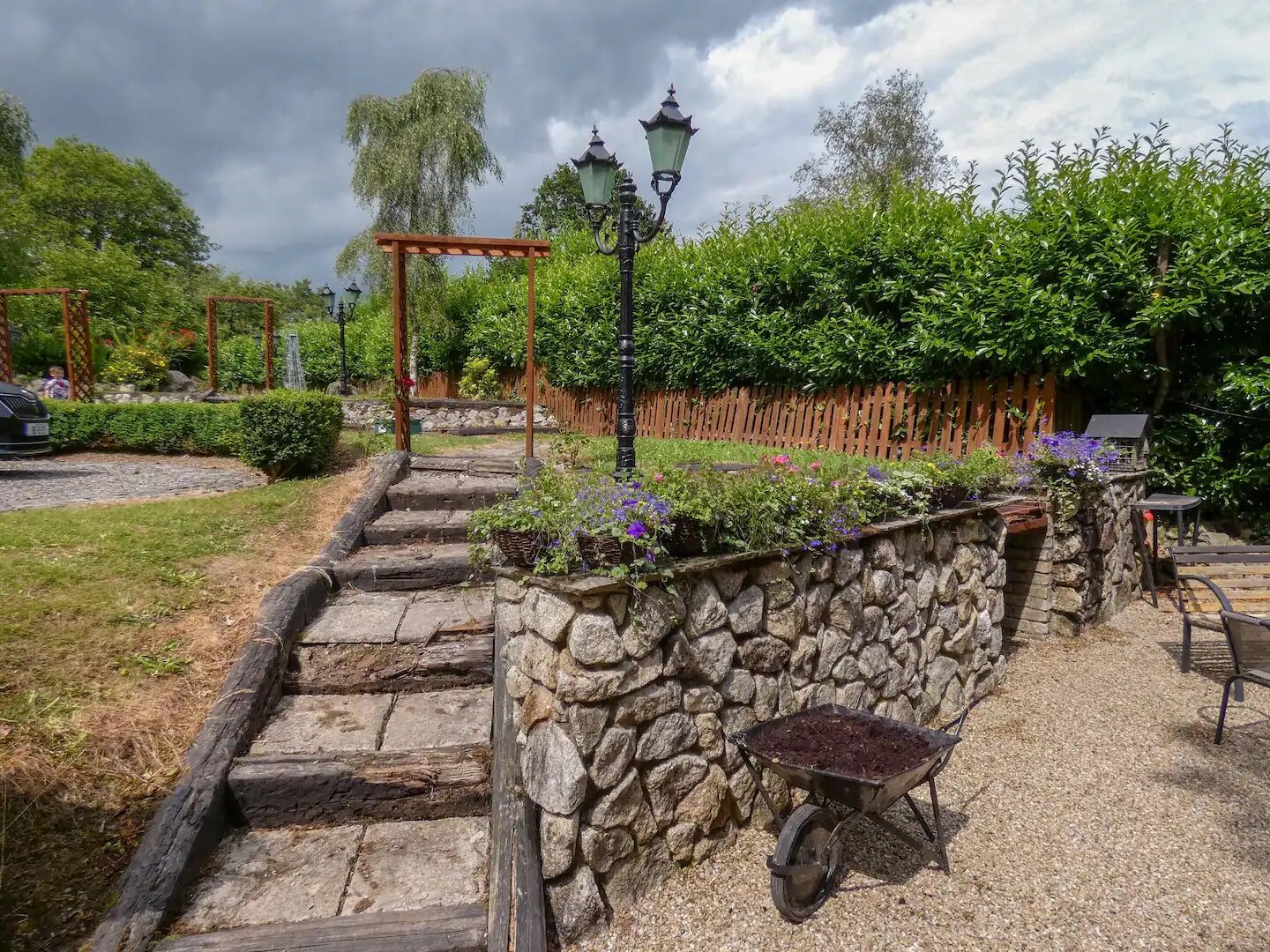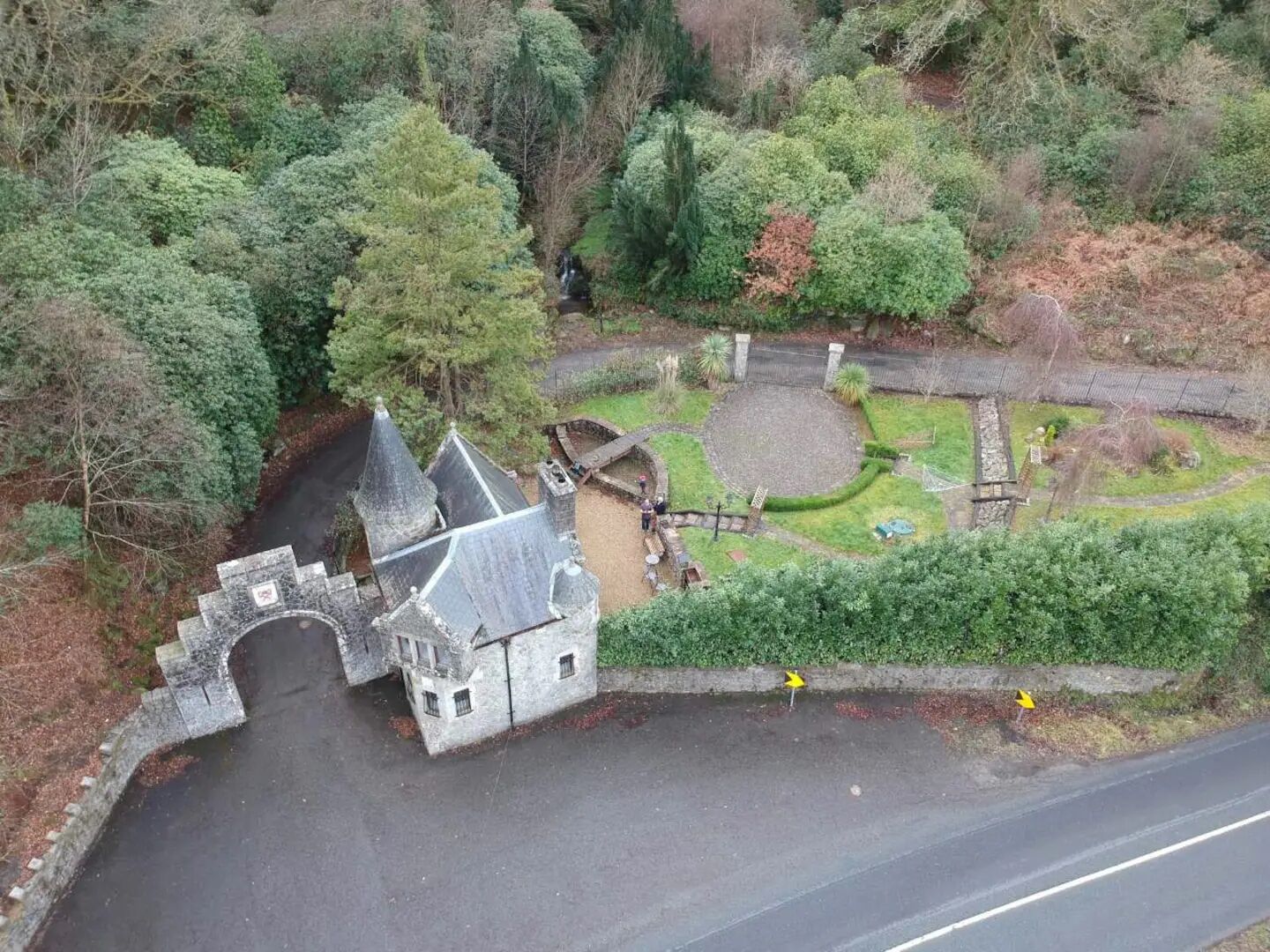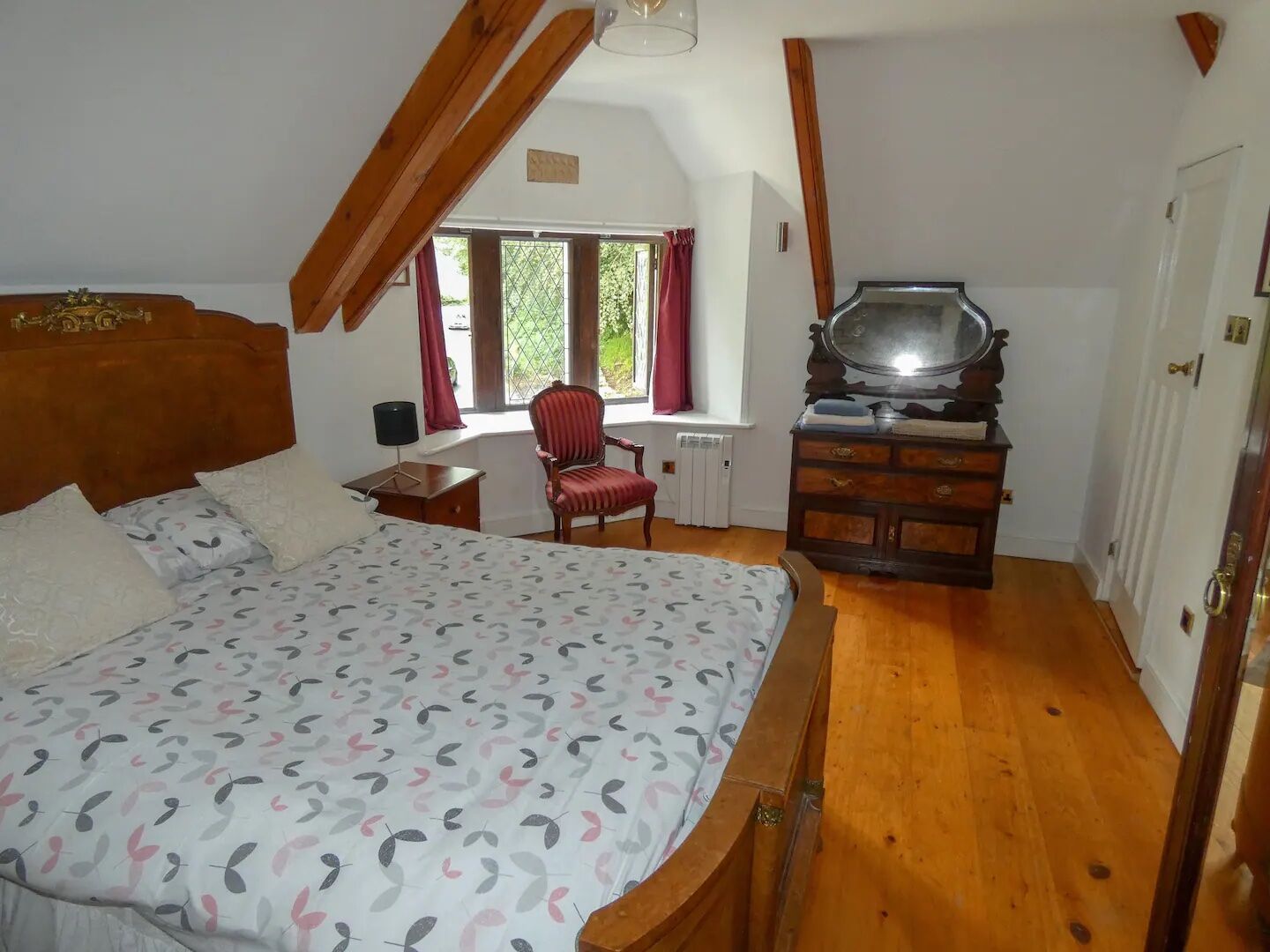 This quirky Airbnb Ireland castle near Dublin is suitable for couples, families, and small groups. Relatively compact, the castle retains a cozy ambiance and captures a rustic essence through its retro furnishings and wood stove. The property garden with a barbecue is a gorgeous spot for an afternoon of sunbathing and swapping stories over a Guinness.
Four guests, two bedrooms
Price: $170 per night
Airbnb Ireland castles for large groups
Wilton Castle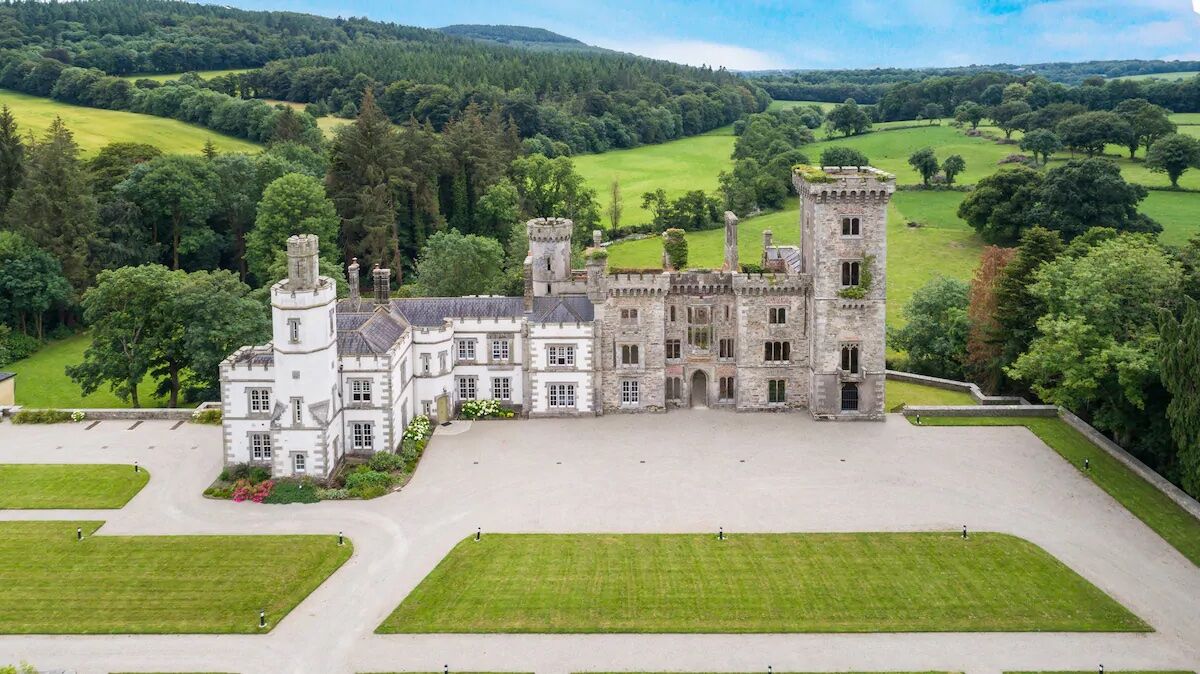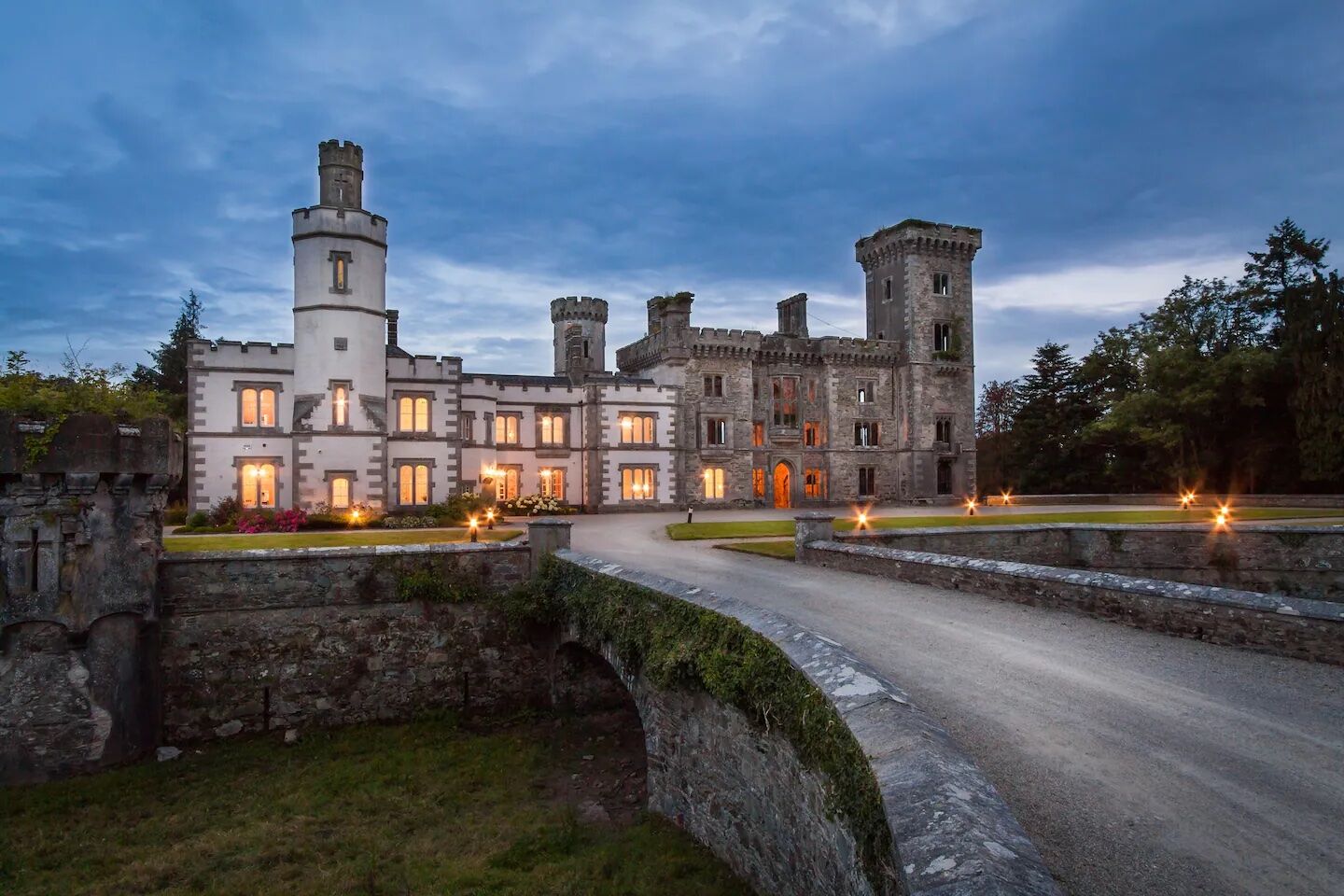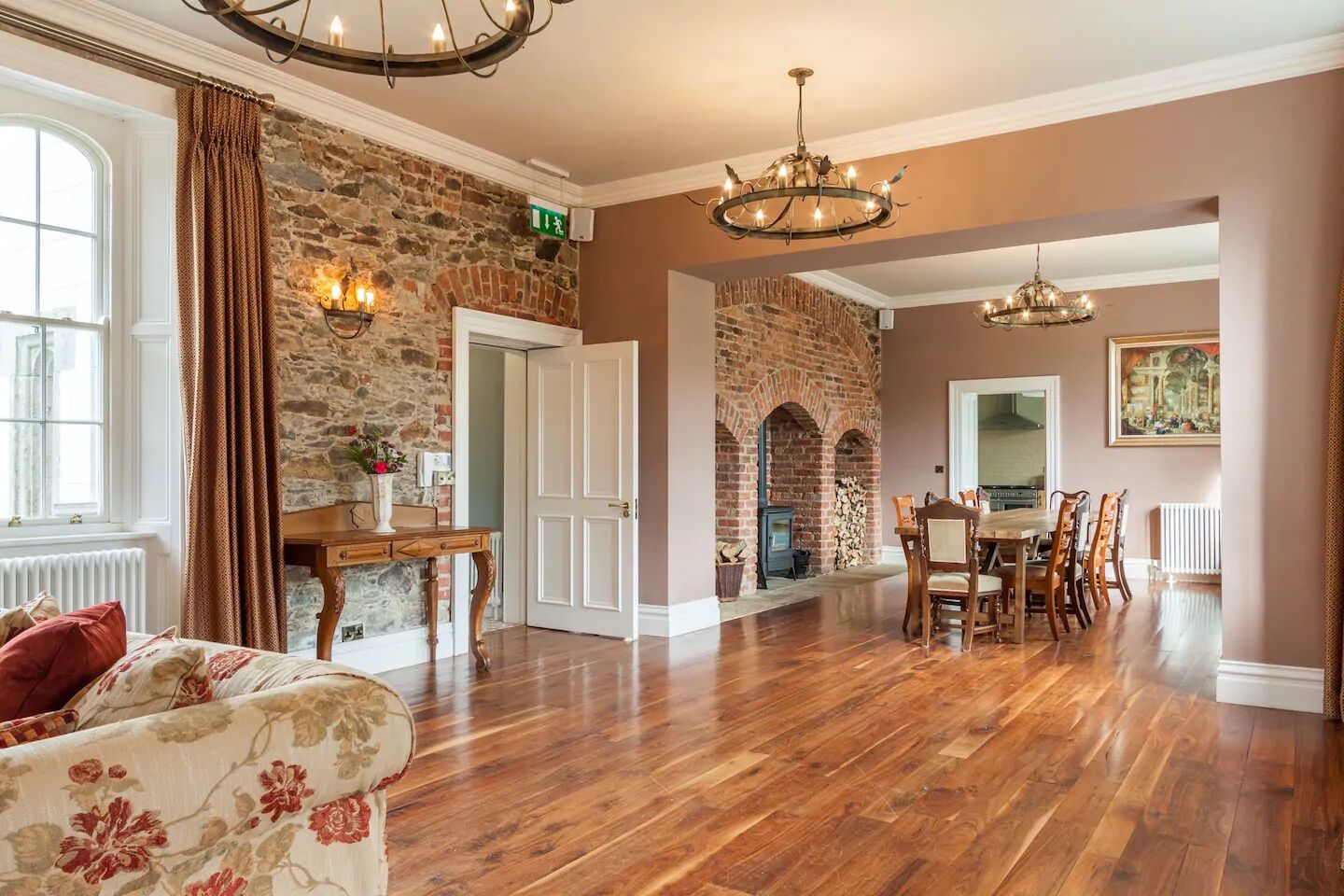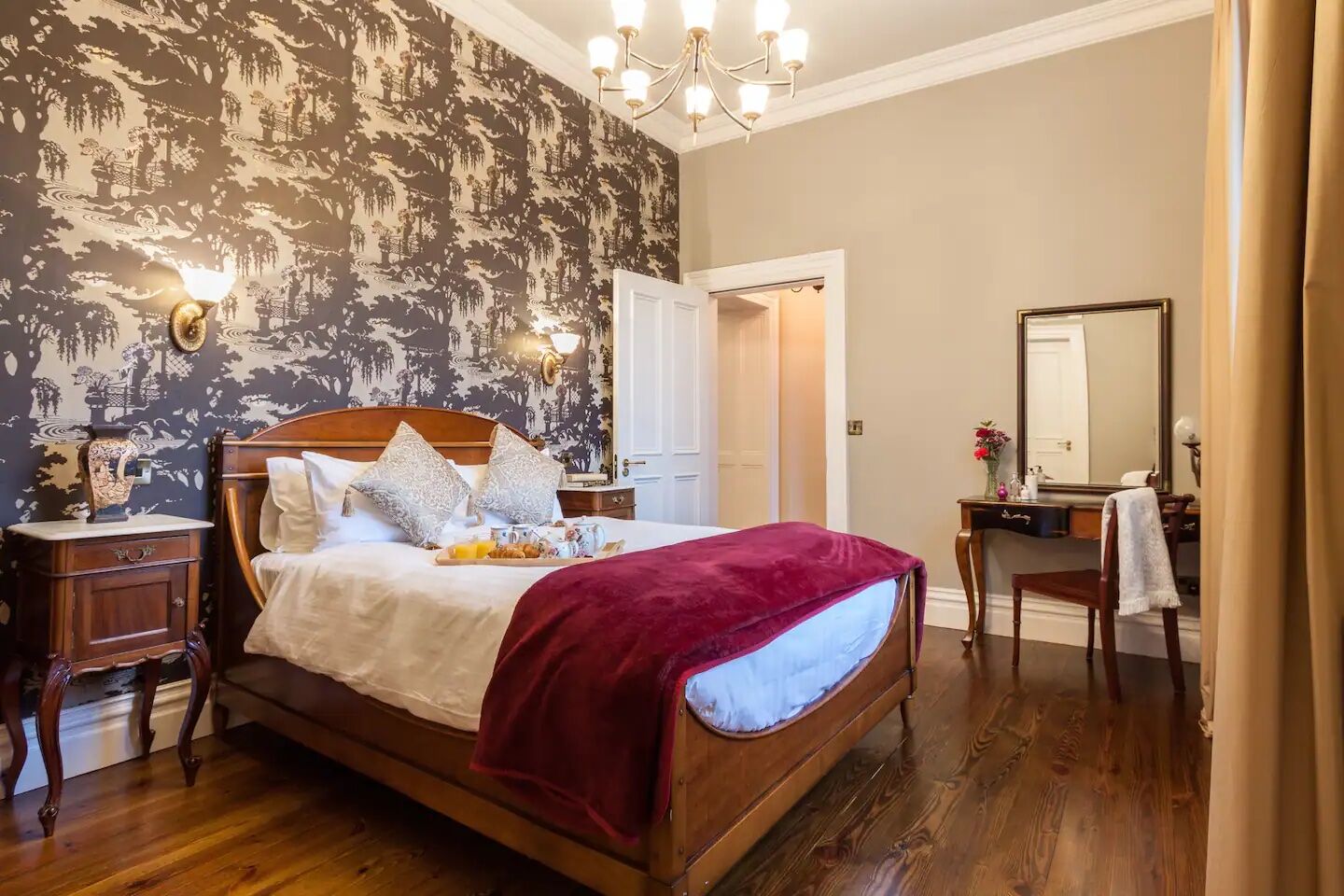 This noble 19th-century castle dwelling is younger in comparison with the other Ireland castle vacation homes but more than makes up for that in terms of opulence. Guest rooms are stylishly curated with boutique wallpapering, hardwood flooring, and statement chandeliers. An elegant terrace leads you down into a vast complex of lawns, gardens, and woodland topped off with a lake. Located in County Wexford, Wilton Castle is handy for the beaches and dunes of the southwest coast.
Fourteen guests, seven bedrooms
Price: $1,300 per night
Carraigin Castle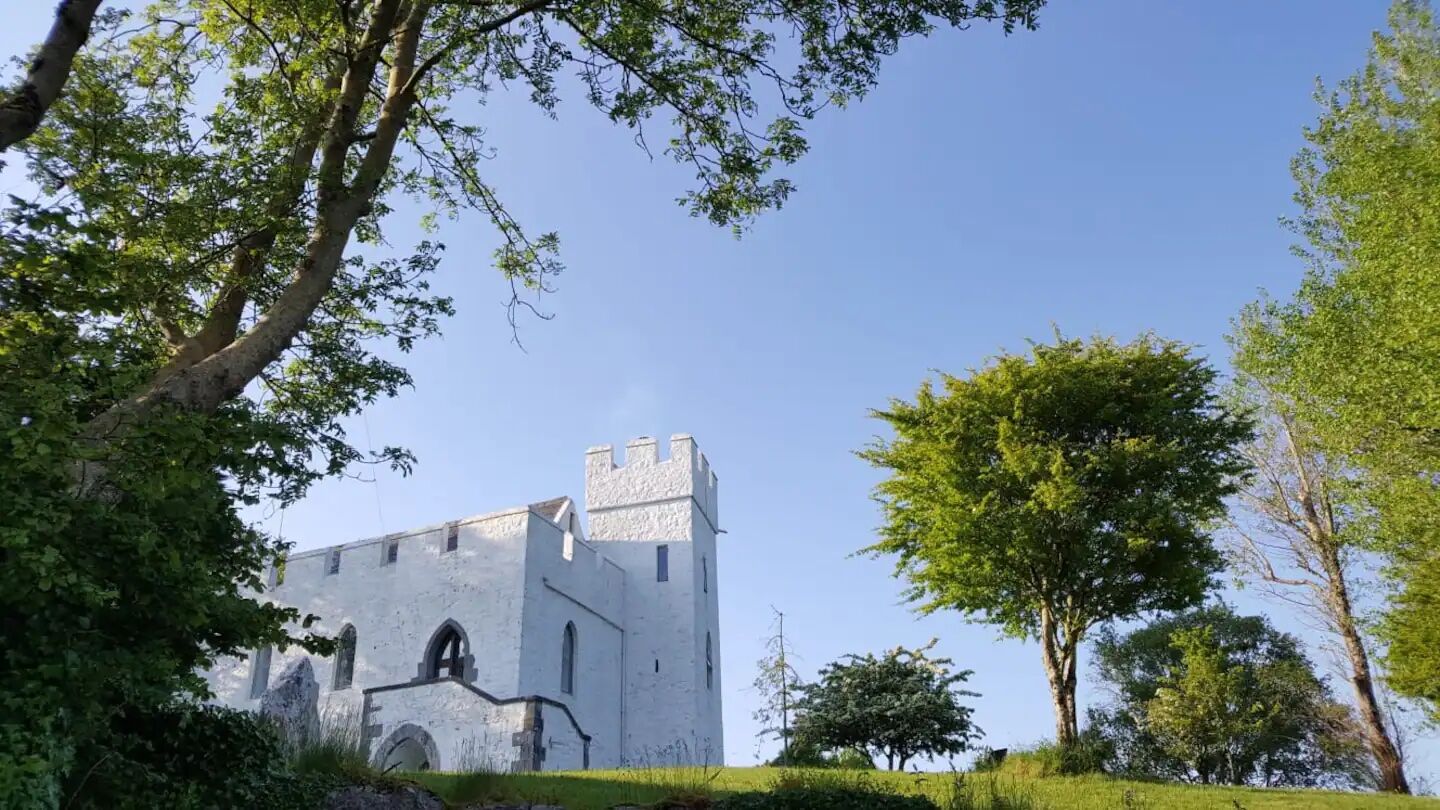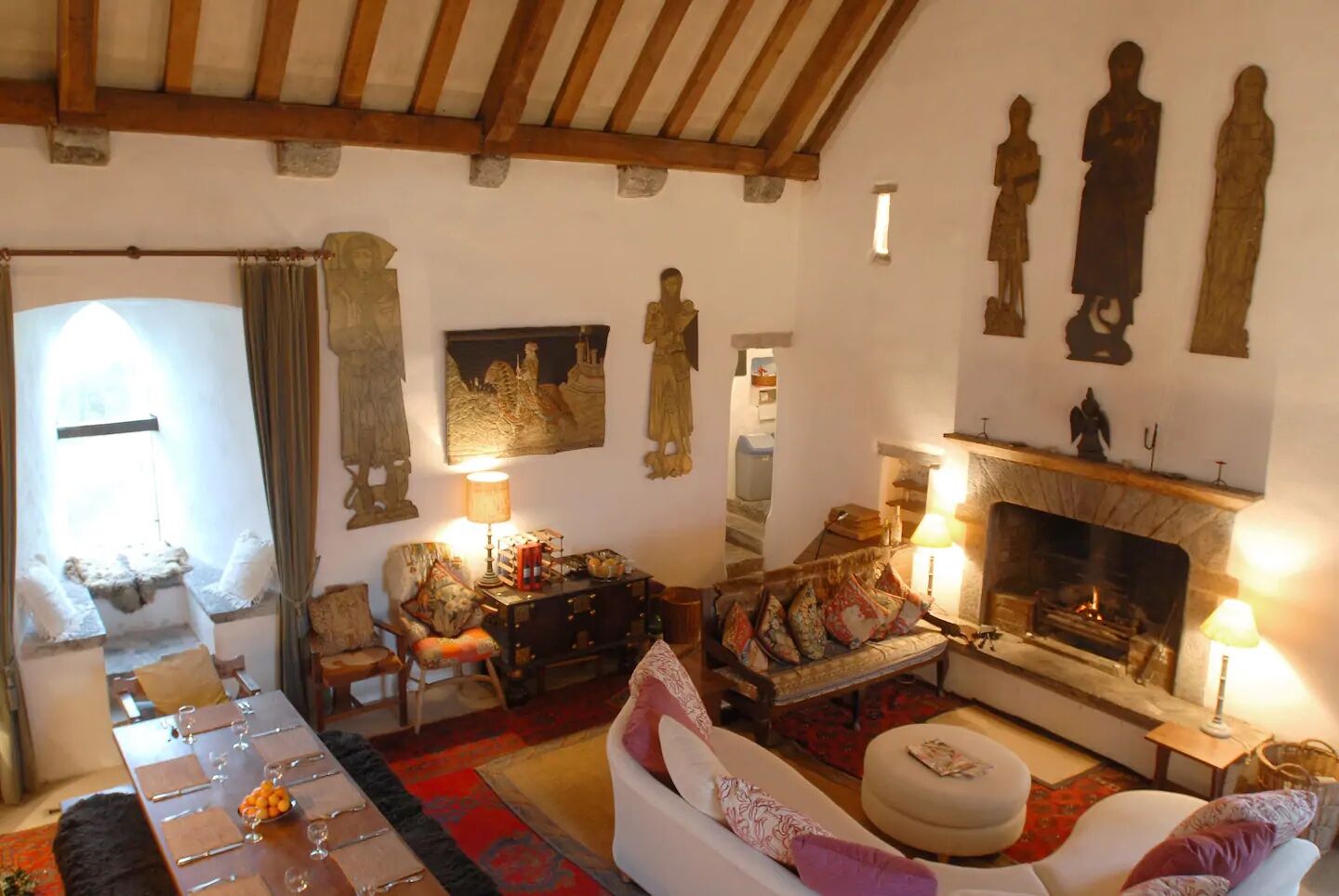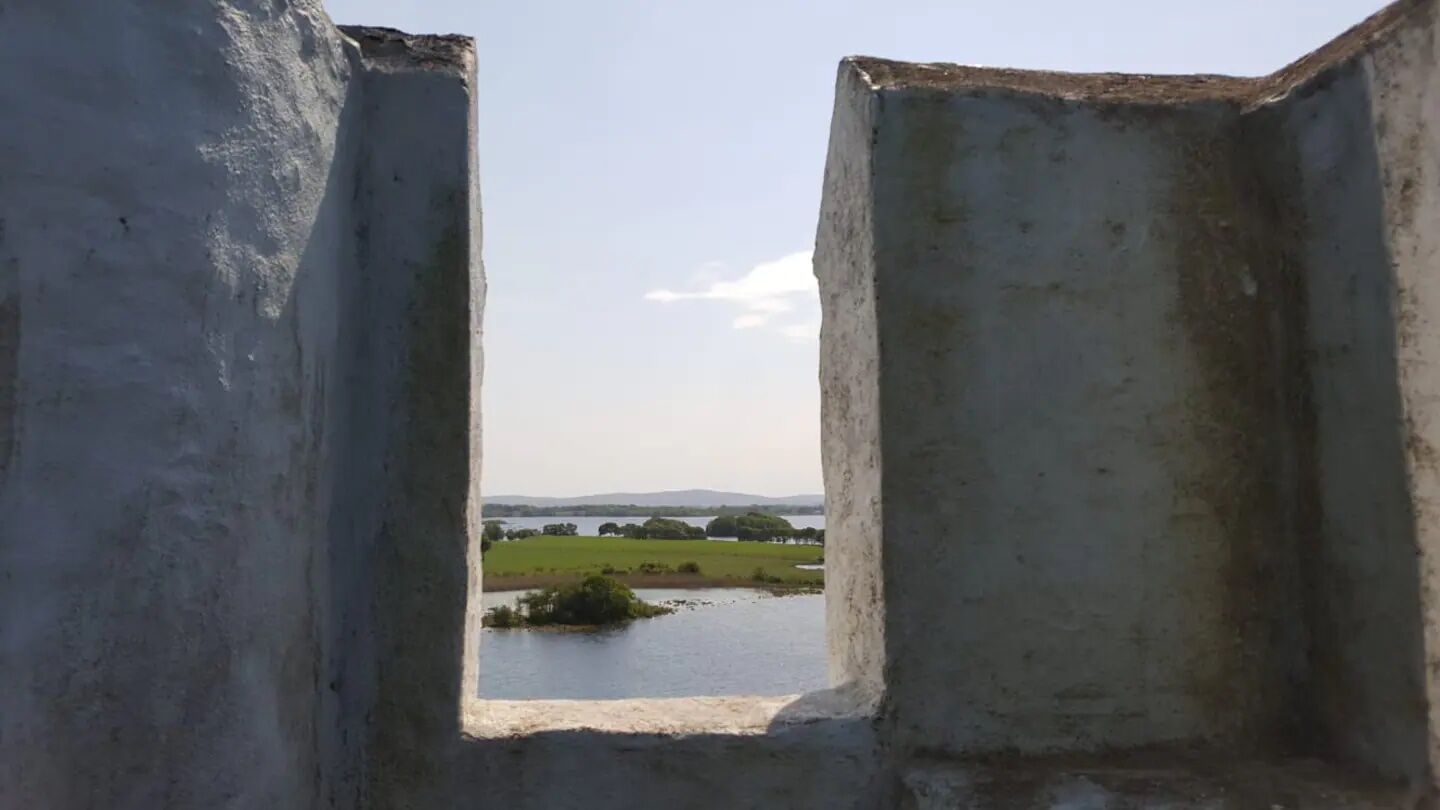 Live out your own fairytale at this idyllic Galway Ireland castle Airbnb set in its own pleasure garden. Whitewashed walls speckled with tapestries and brass rubbing portraits, a spiral staircase, a nail-studded front door, and oak beams aplenty hark back to the origins of the 13th-century dwelling. A rowing boat is provided to make the most of the dreamy lakeside abode.
Twelve guests, six bedrooms
Price: $280 per night
Lisheen Castle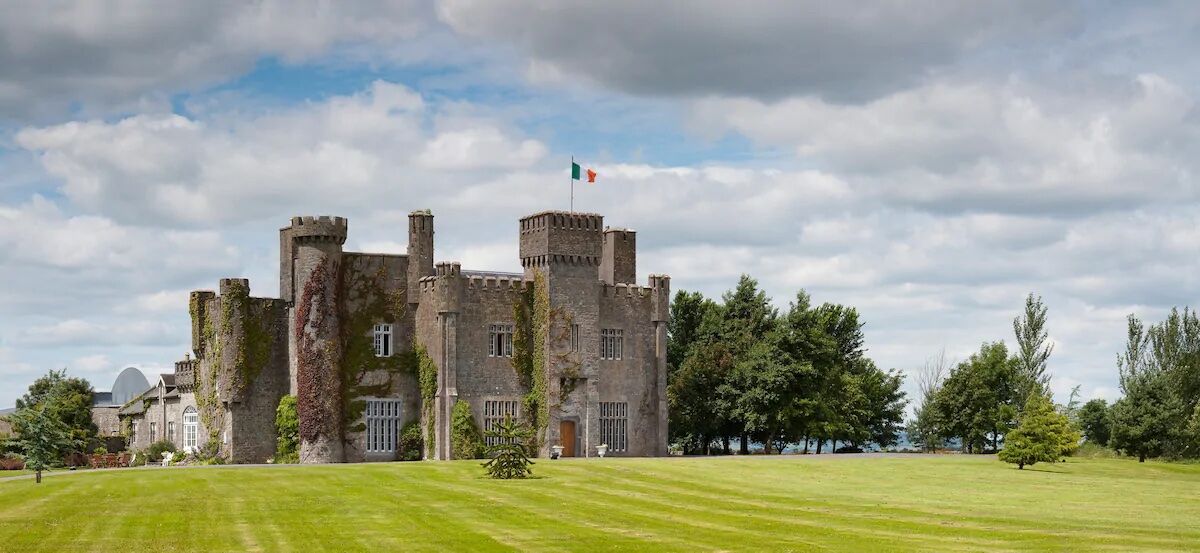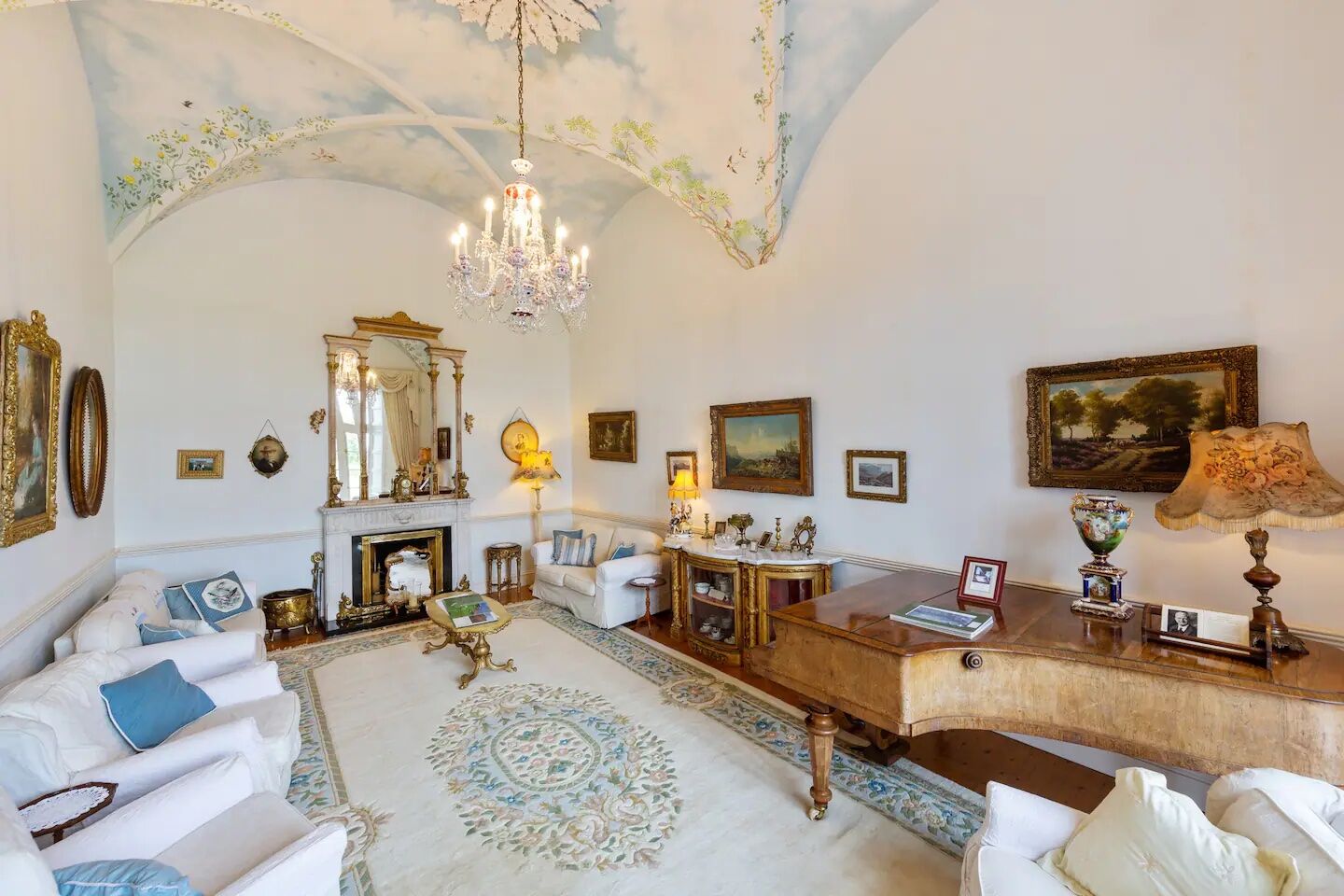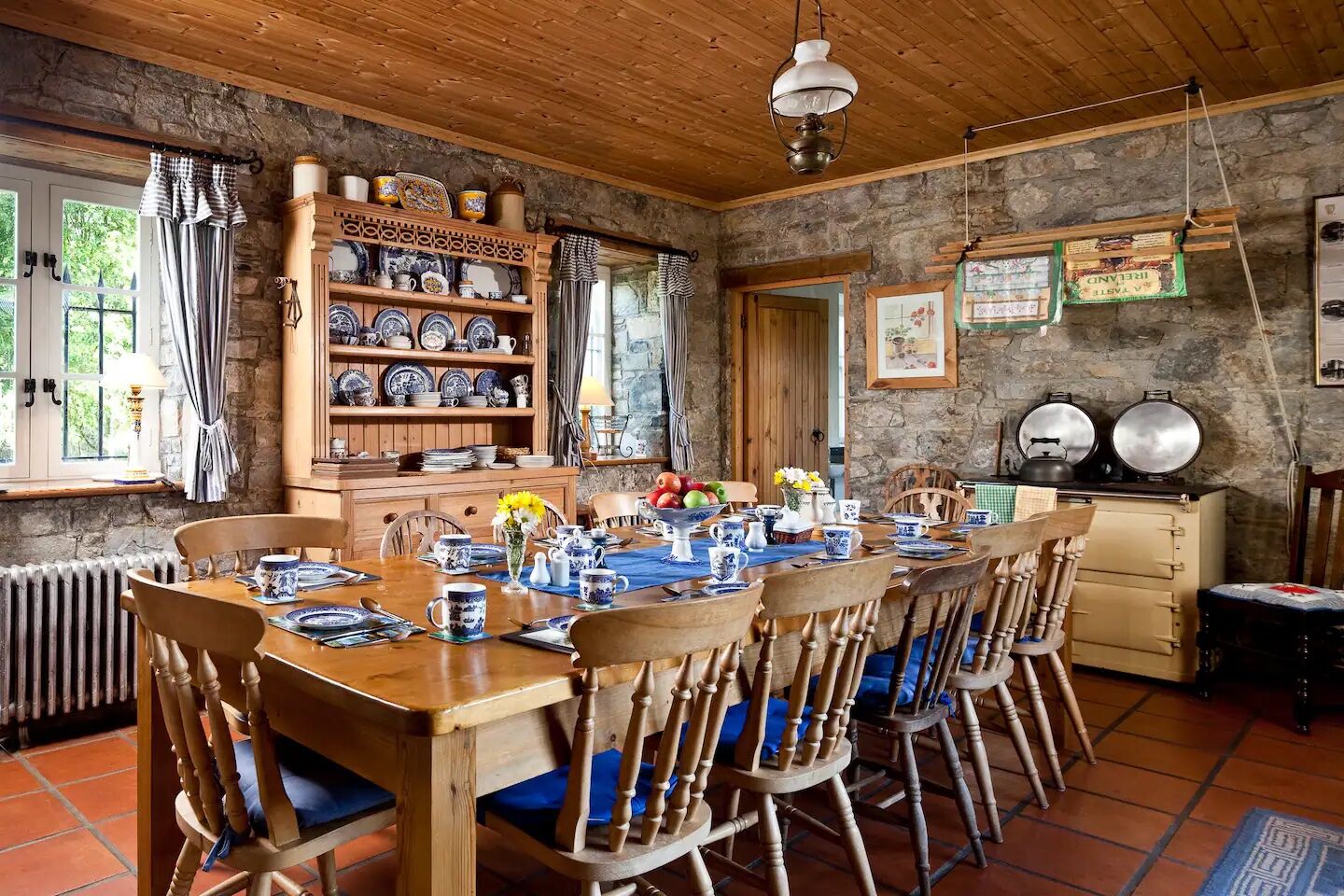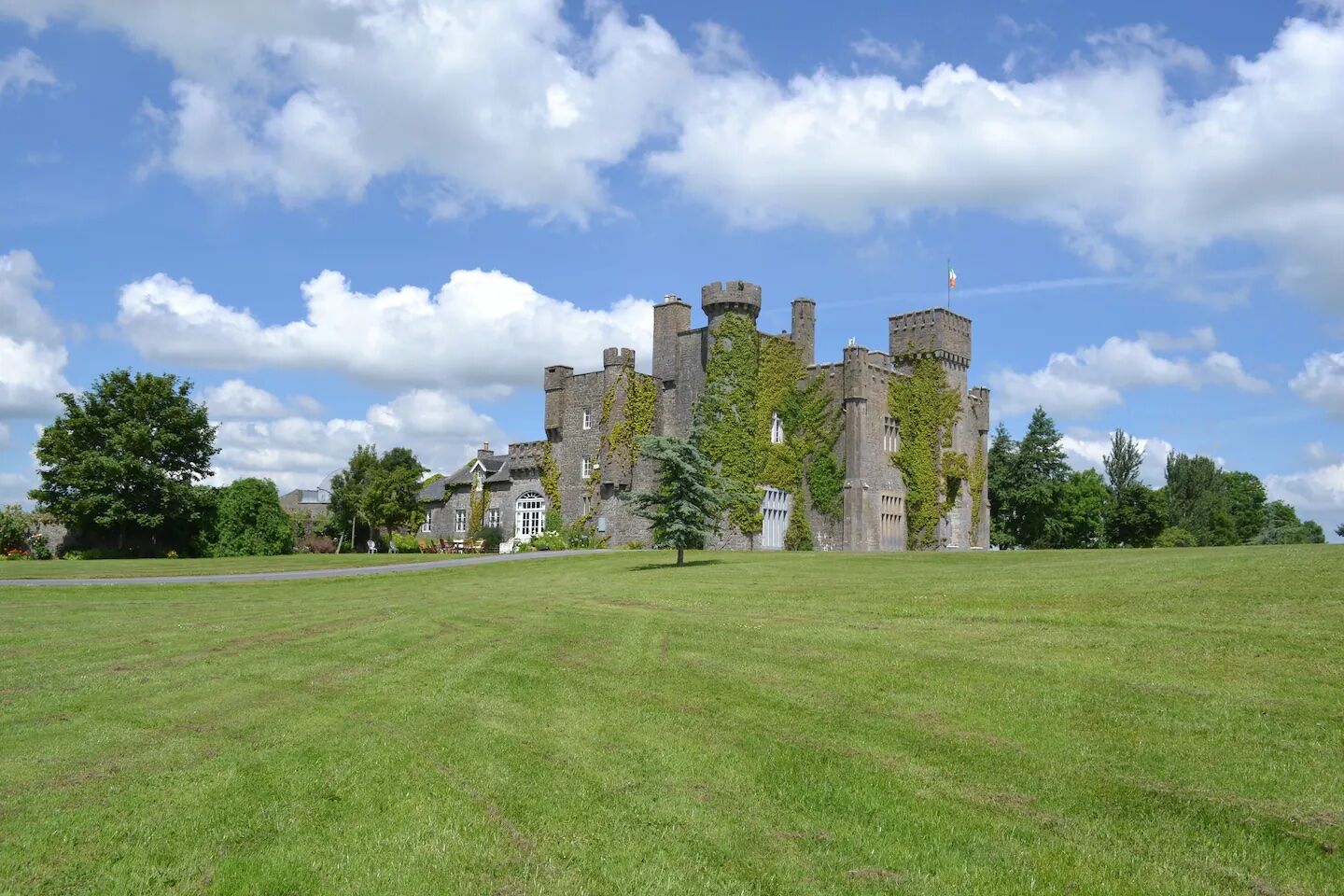 After centuries of abandonment, this battlemented Tudor-style castle underwent a major restoration in the late 90s and consists of nine luxurious bedrooms. An extensive lawn stretches out from the castle with football, boules, and croquet gear on hand to while away a sunny afternoon. Its setting in the midst of County Tipperary makes Lisheen Castle a solid jumping-off point for exploring Galway, Kilkenny, and Dublin.
Fourteen guests, nine bedrooms
Price: $1,330 per night
Ross Castle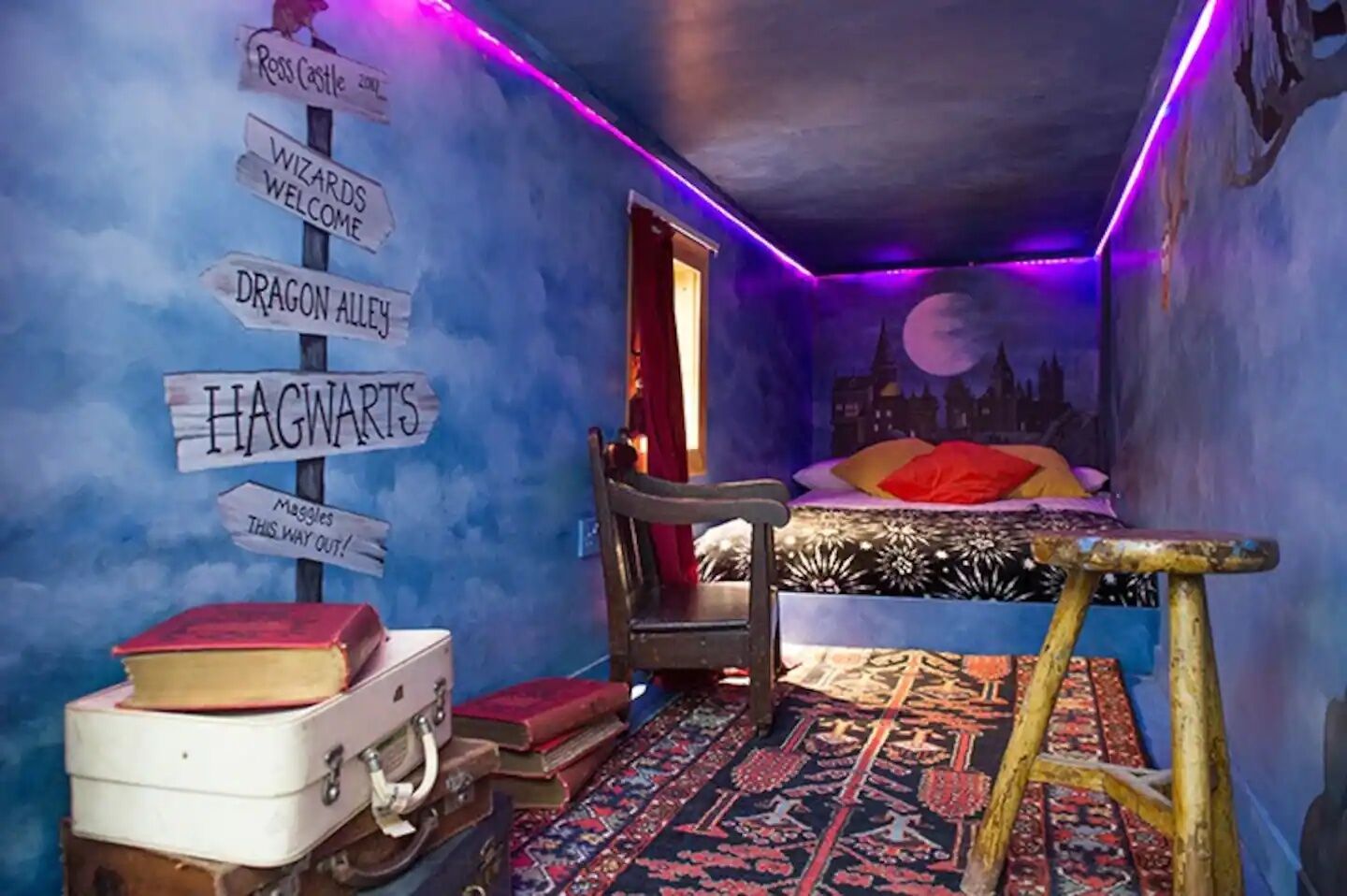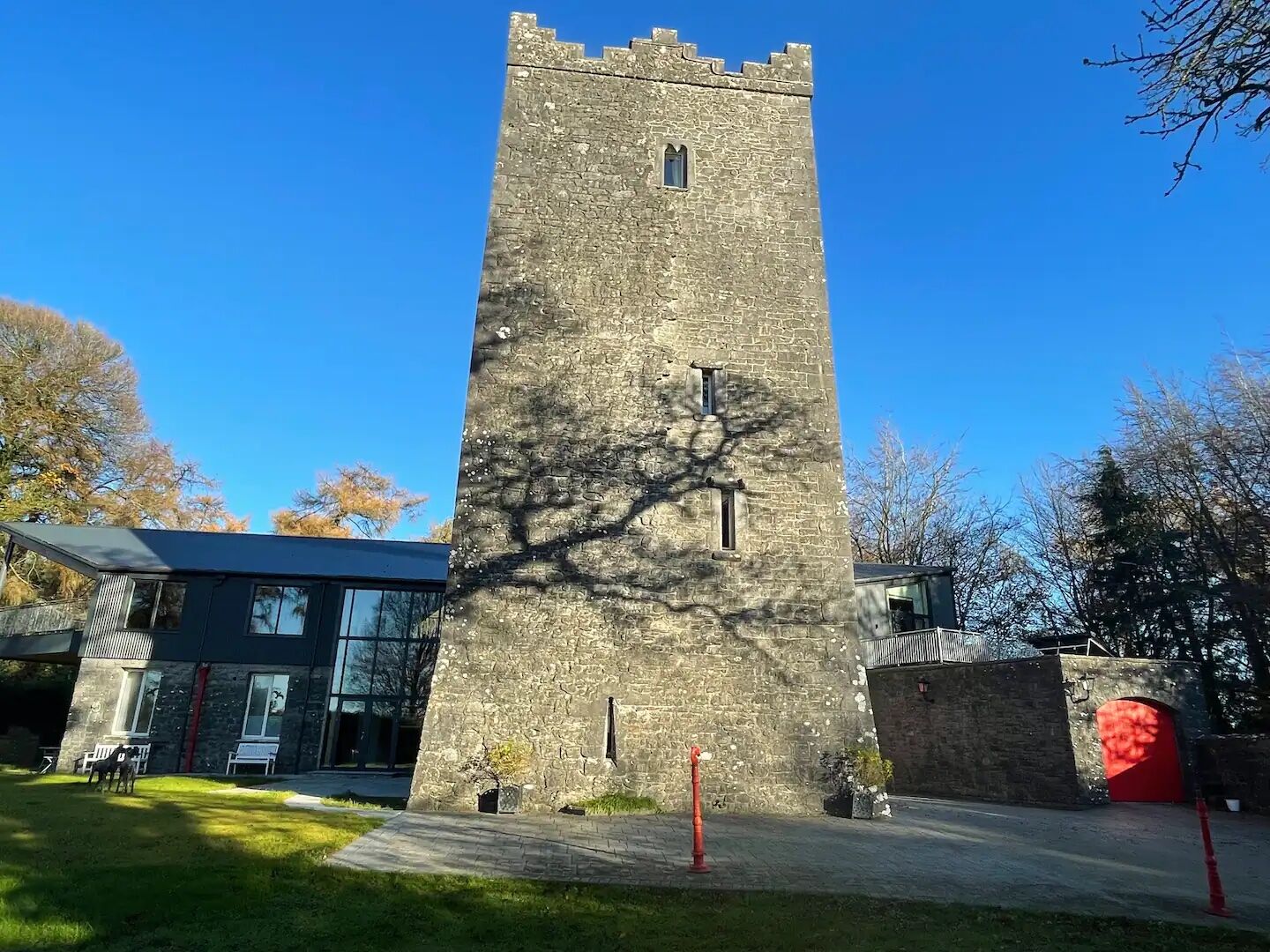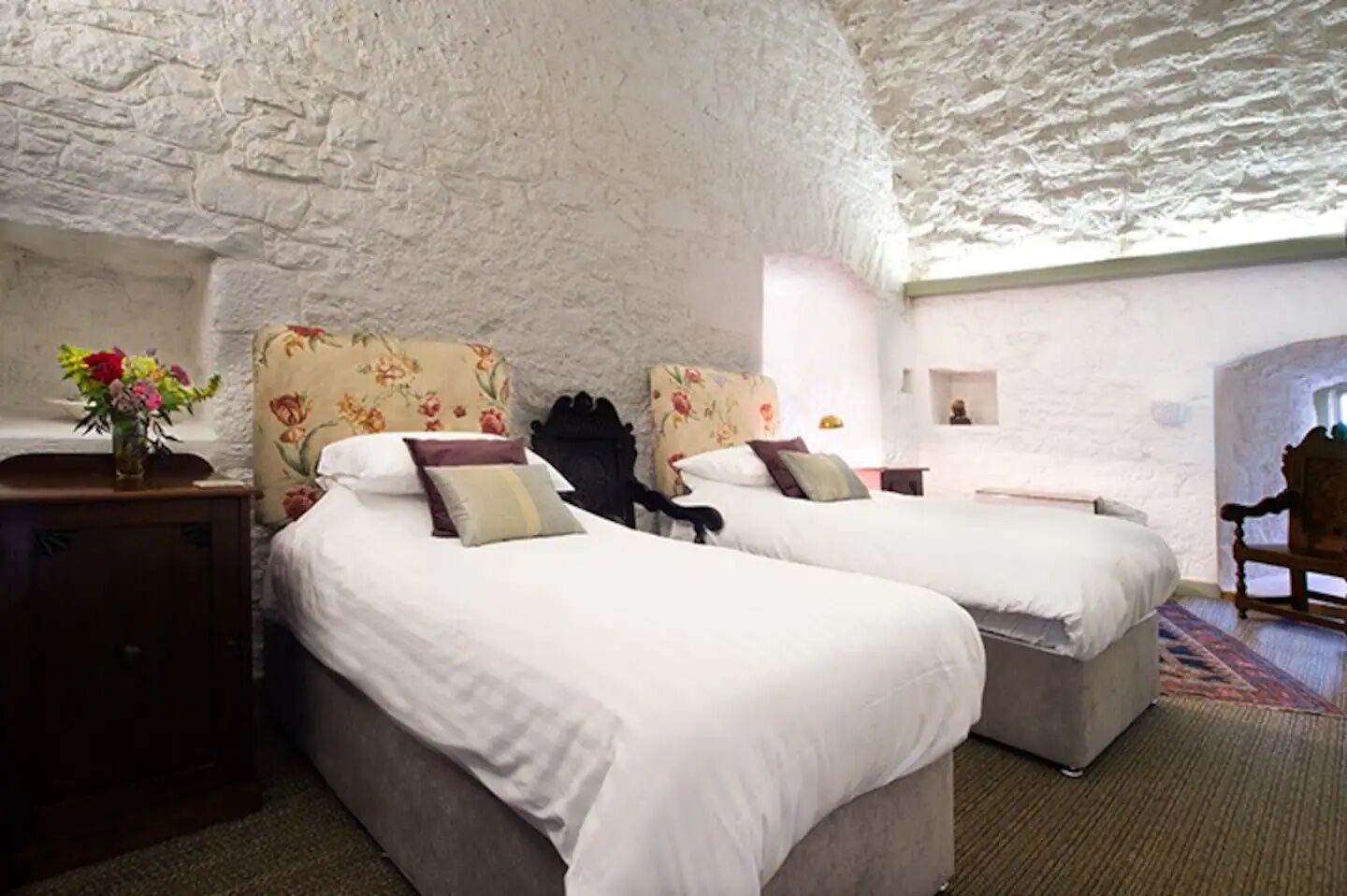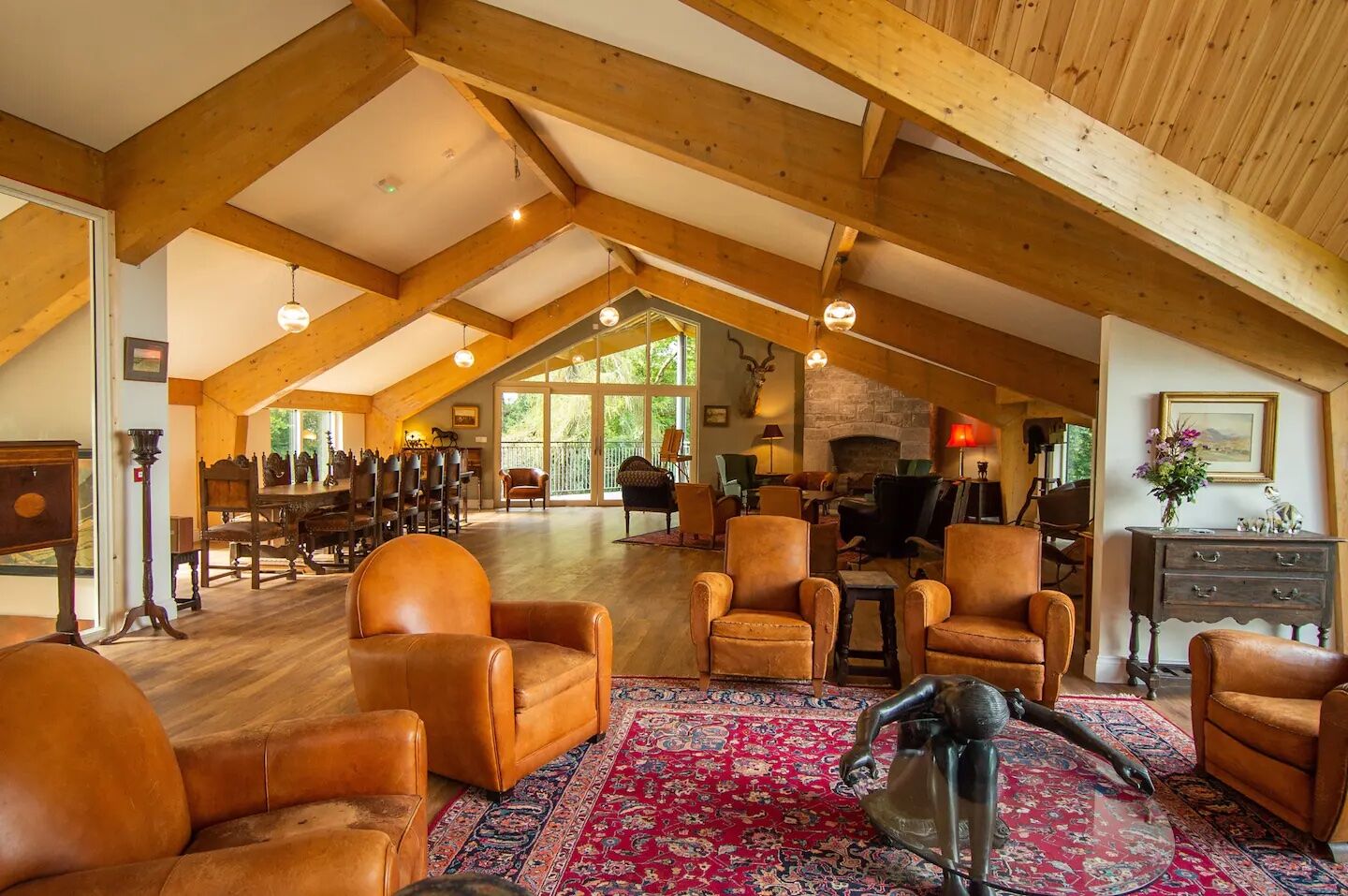 This 500-year-old Norman keep has undergone a thoughtful extension while remaining faithful to the original building. All bedrooms are themed to ensure that each is unique – the "Wizard Room" will prove a hit with kids. The hosts offer a home-cooked Irish dinner service for a reasonable fee. Be prepared to share this County Meath castle rental with its long-term residents; Ross Castle is rumored to house a ghost or two.
Fourteen guests, seven bedrooms
Price: $1,600 per night
Barmeath Airbnb Ireland Castle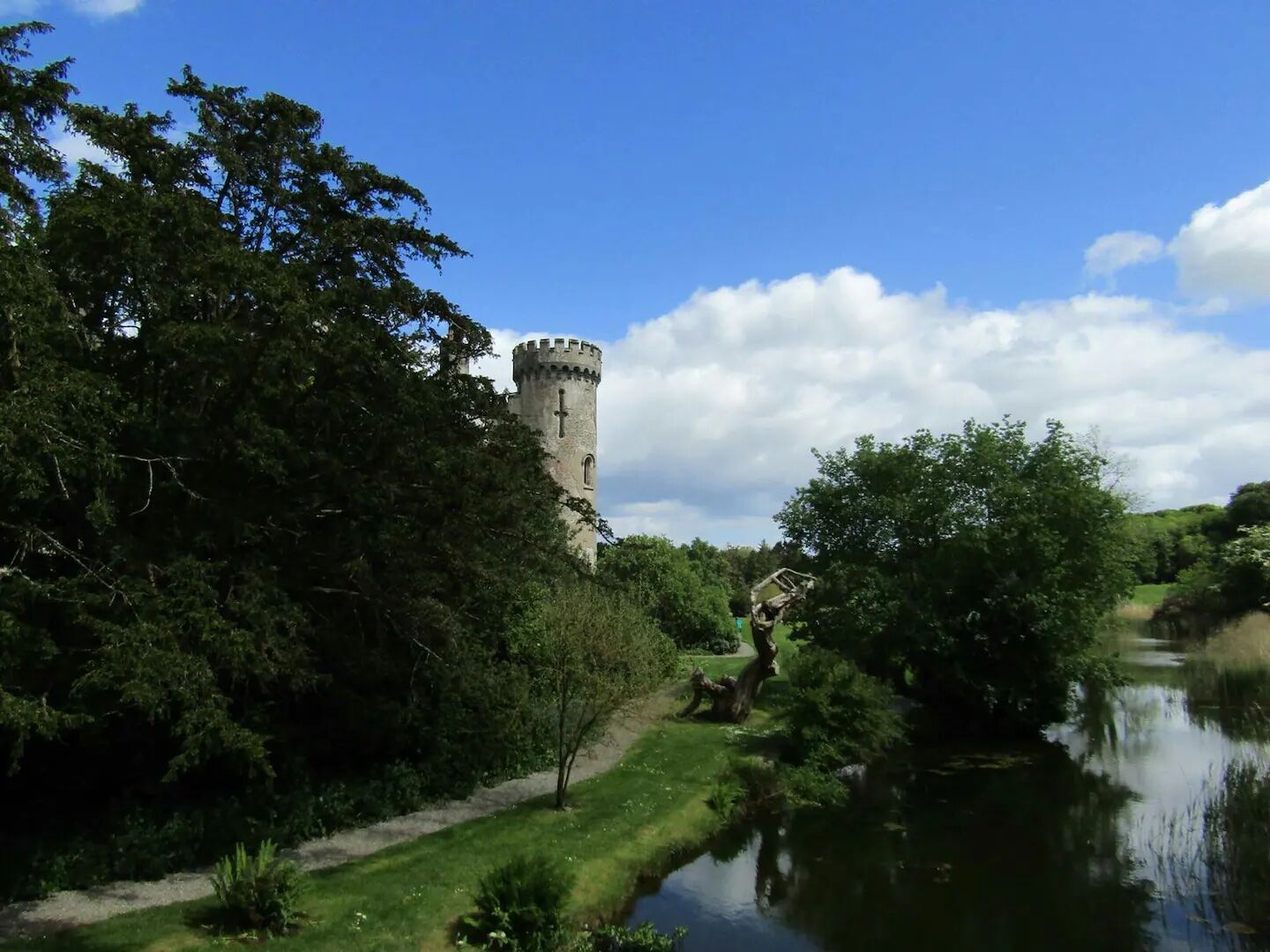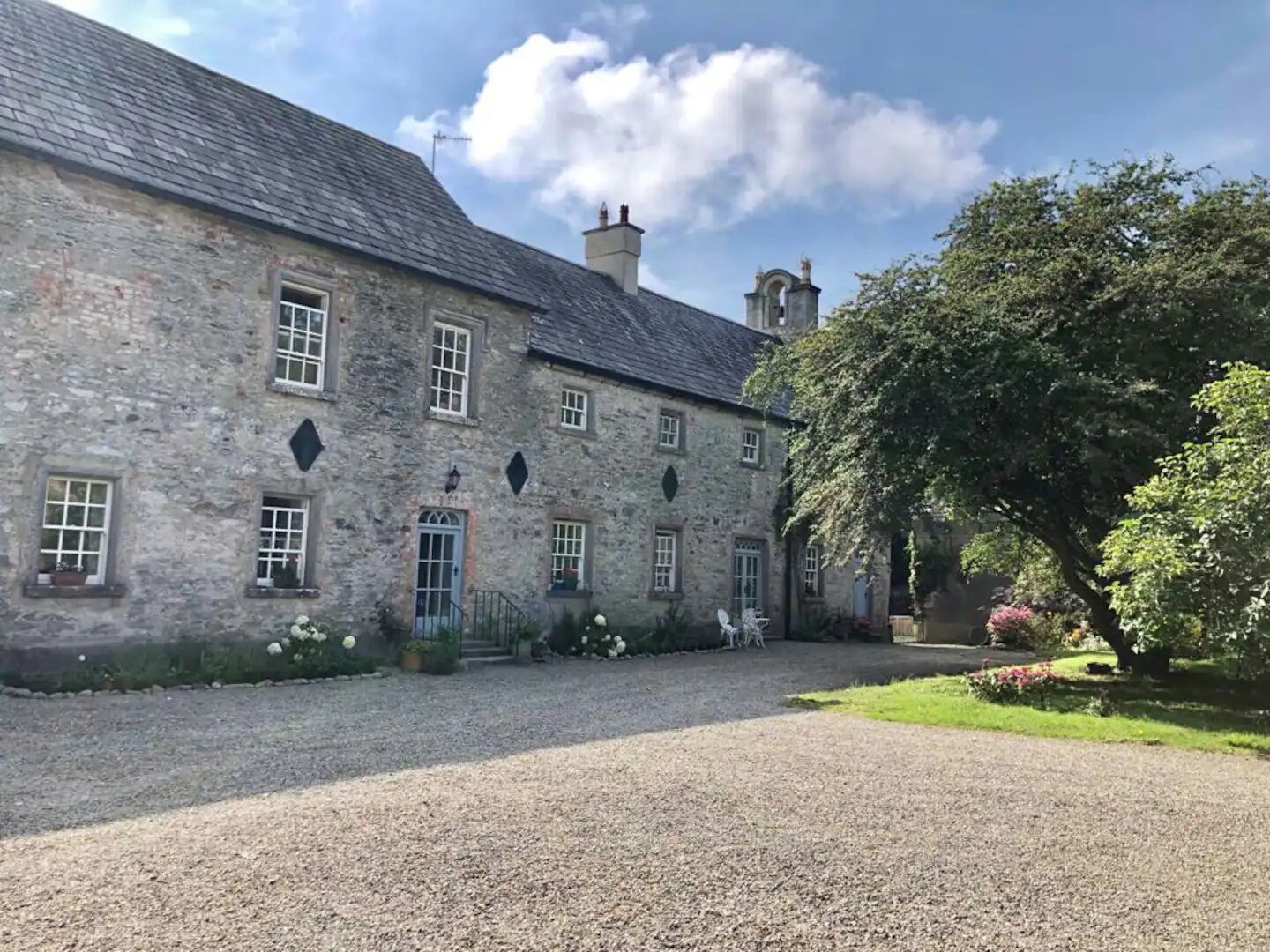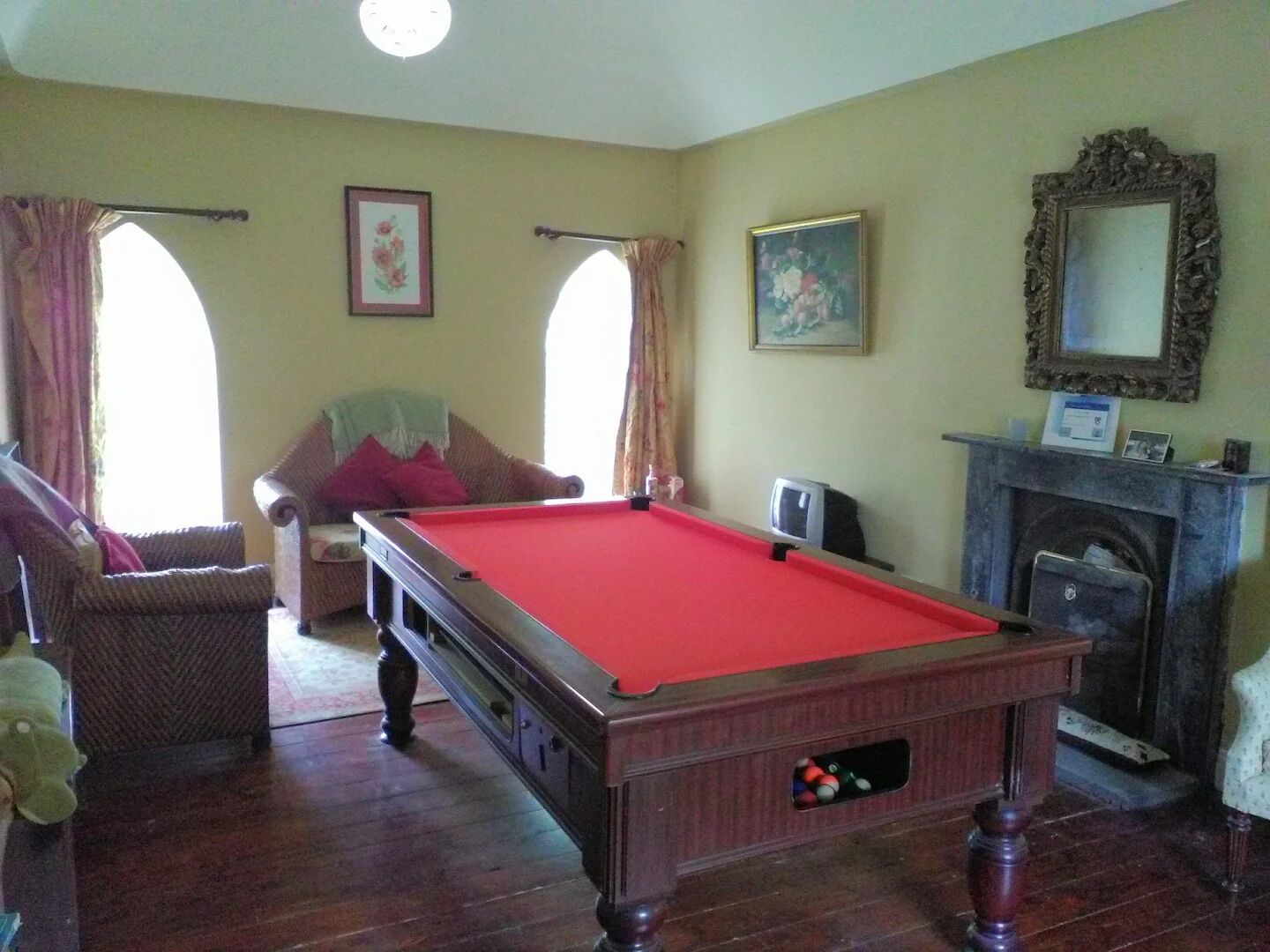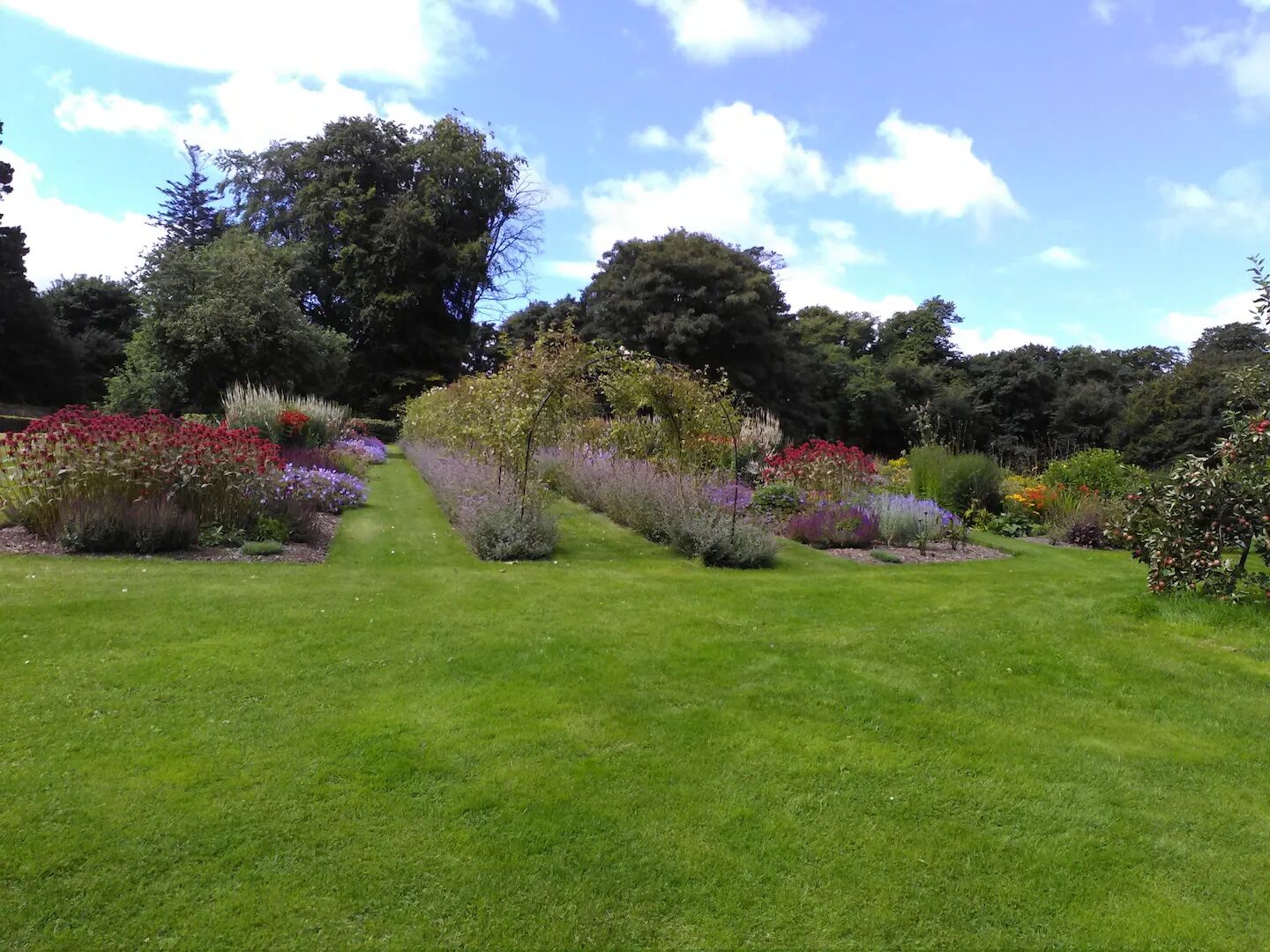 This turreted 15th-century castle in County Louth is the ideal Irish castle vacation if you're eager to make the most of the surroundings. Sandy beaches are less than five minutes away by car while you can be in Dublin or Belfast in under 90 minutes. Rental of Barmeath Castle grants access to a full wing of the residence as well as the private patio, tennis court, and woodlands. A pool table and foosball table will keep the group entertained in the evenings.
Twelve guests, seven bedrooms
Price: $865 per night
What did you think of this story?