11 Properties in Airbnb's New OMG! Category You Won't Believe Are Real
Airbnb is all-in on crazy, out-of-this-world vacation rental listings. After launching a set of new categories on its site in 2022, the company announced a $10 million OMG! Fund to grant $100,000 to design and build the most creative and unique properties worldwide. The possibilities are endless, from vintage windmills to secluded off-grid properties to even an enormous potato. With this new Airbnb OMG! category, you can experience unique Airbnb properties that you wouldn't believe are real. Check out some of Airbnb's latest one-of-a-kind listings.
We hope you love these incredible Airbnb OMG! category listings! Just so you know, Matador may collect a small commission from the links on this page if you decide to book a stay. Listed prices are accurate as of the time of publication.
Sharma Springs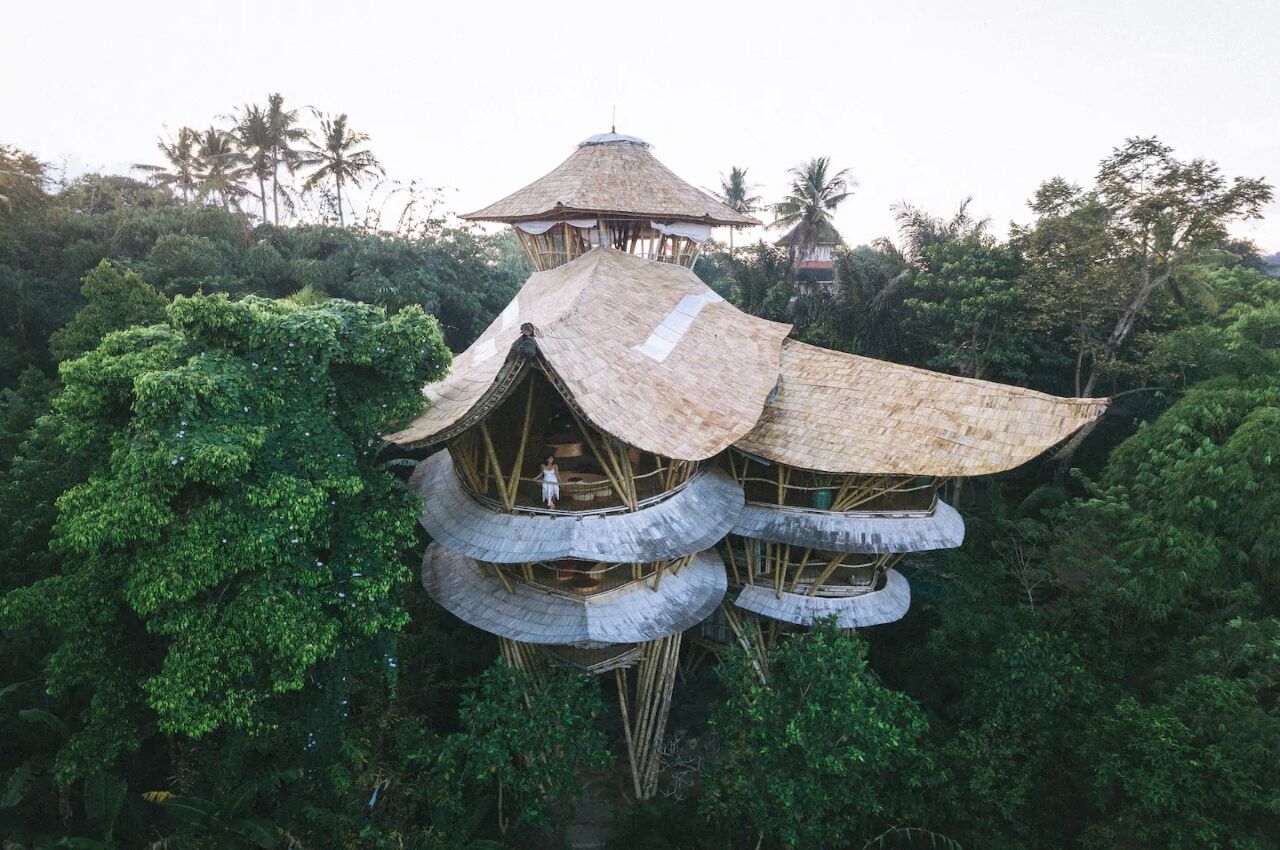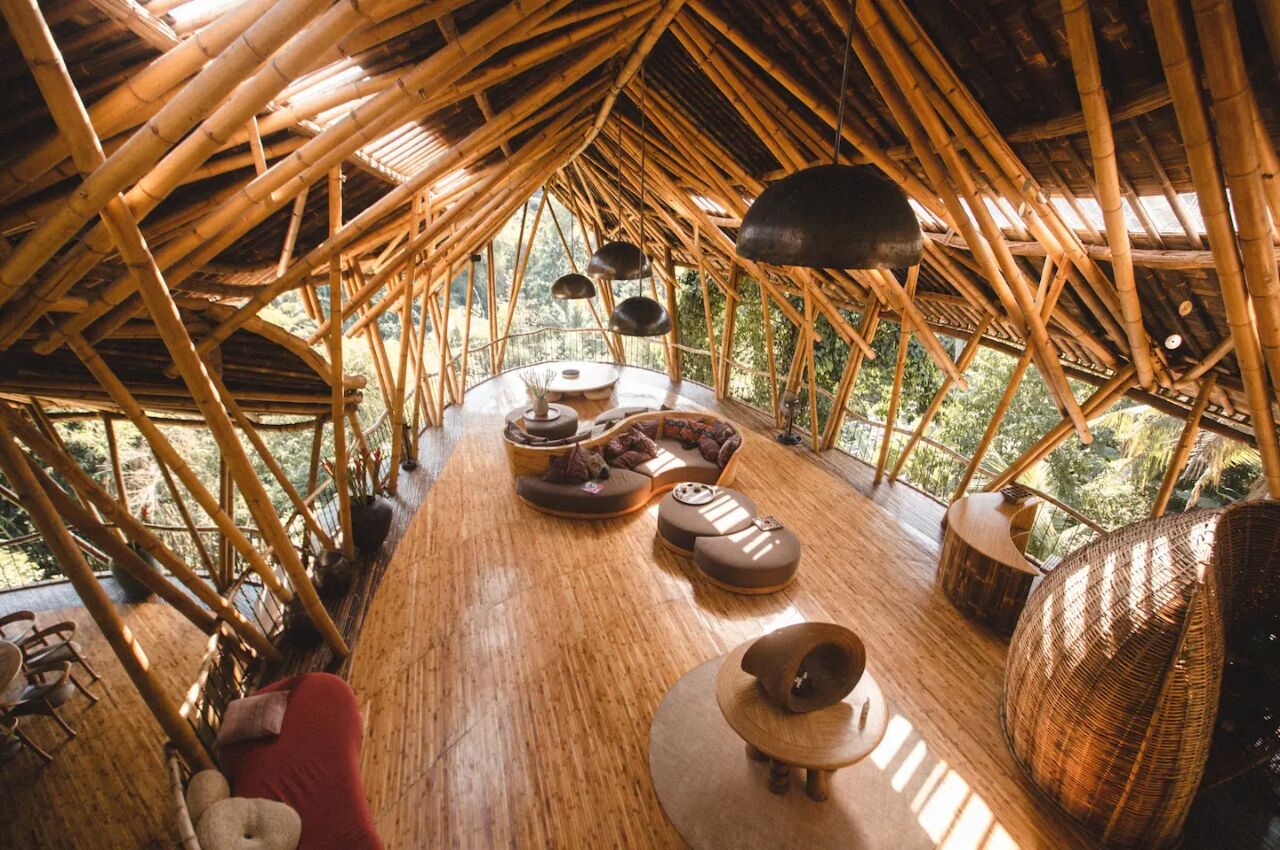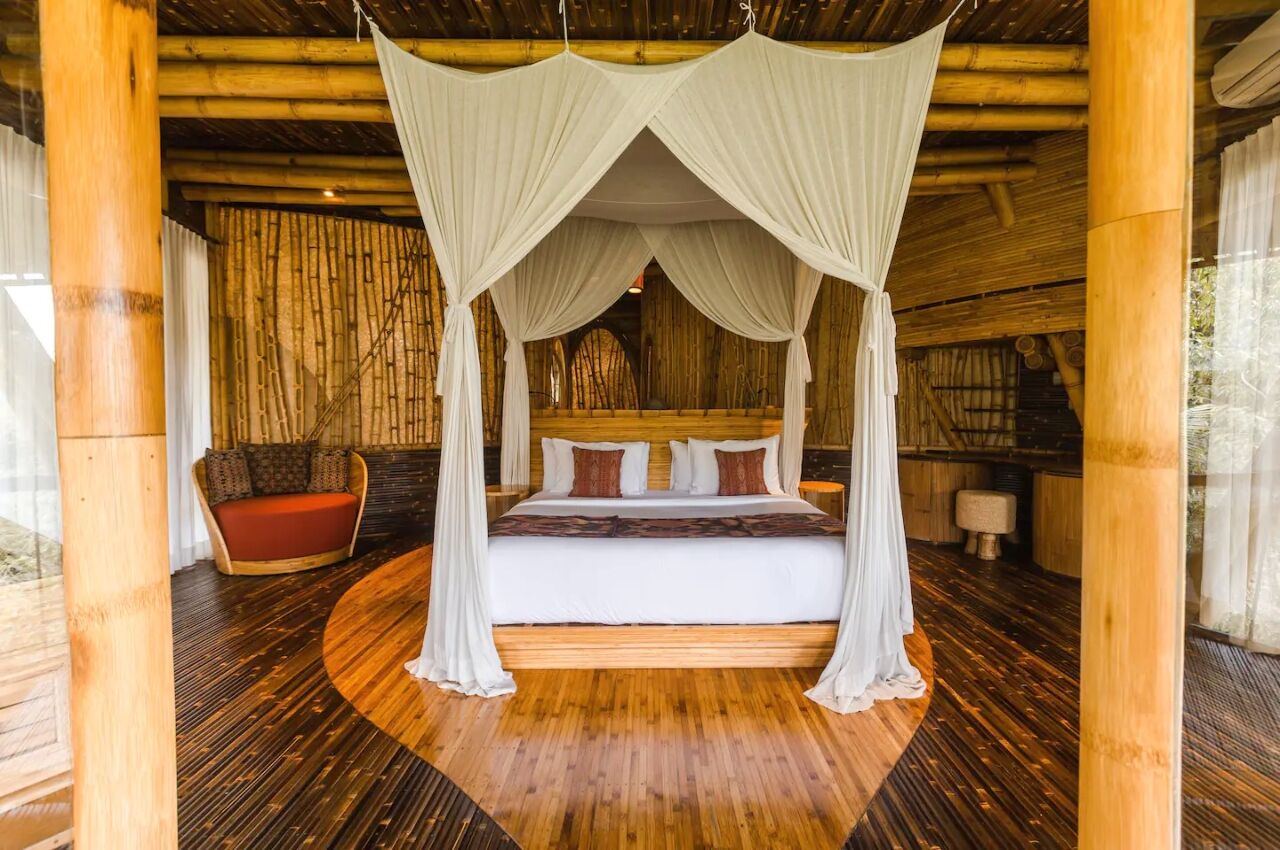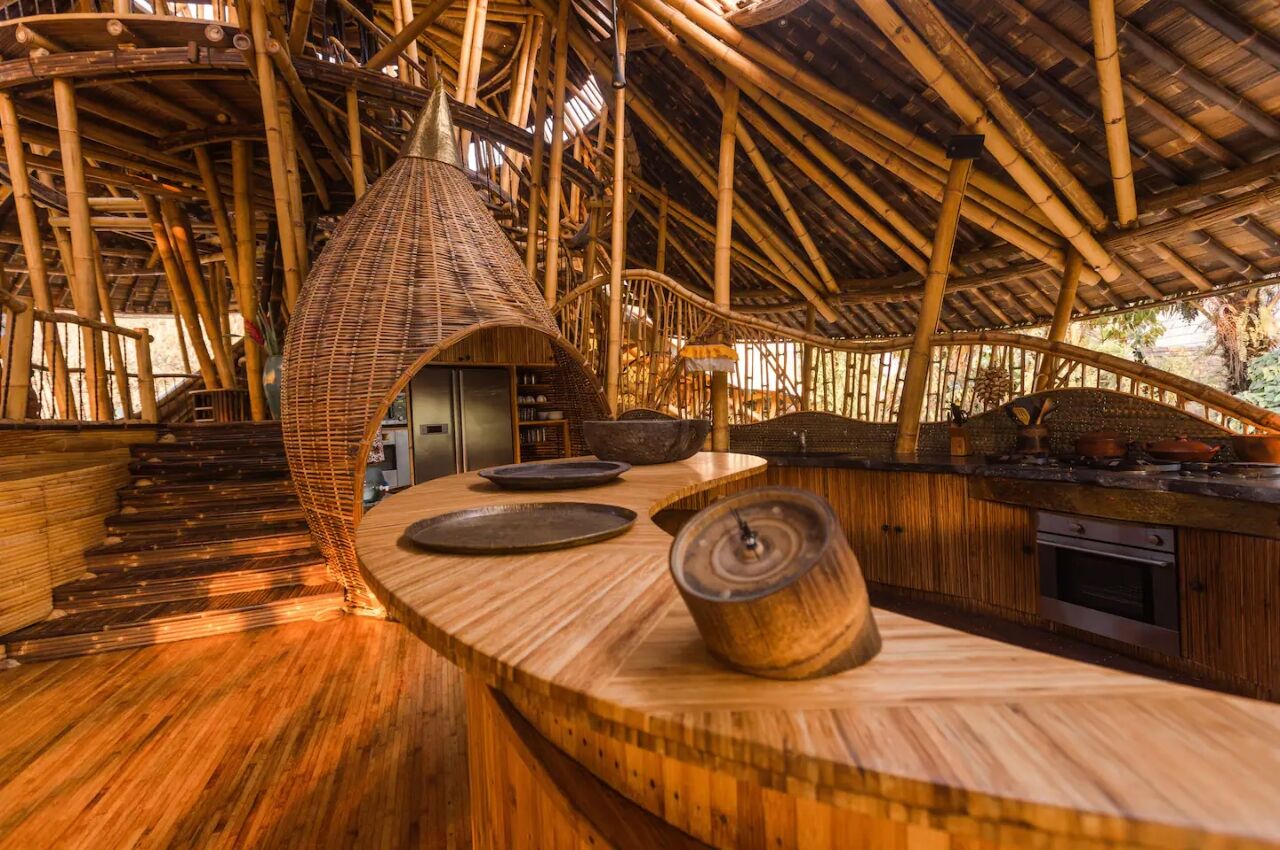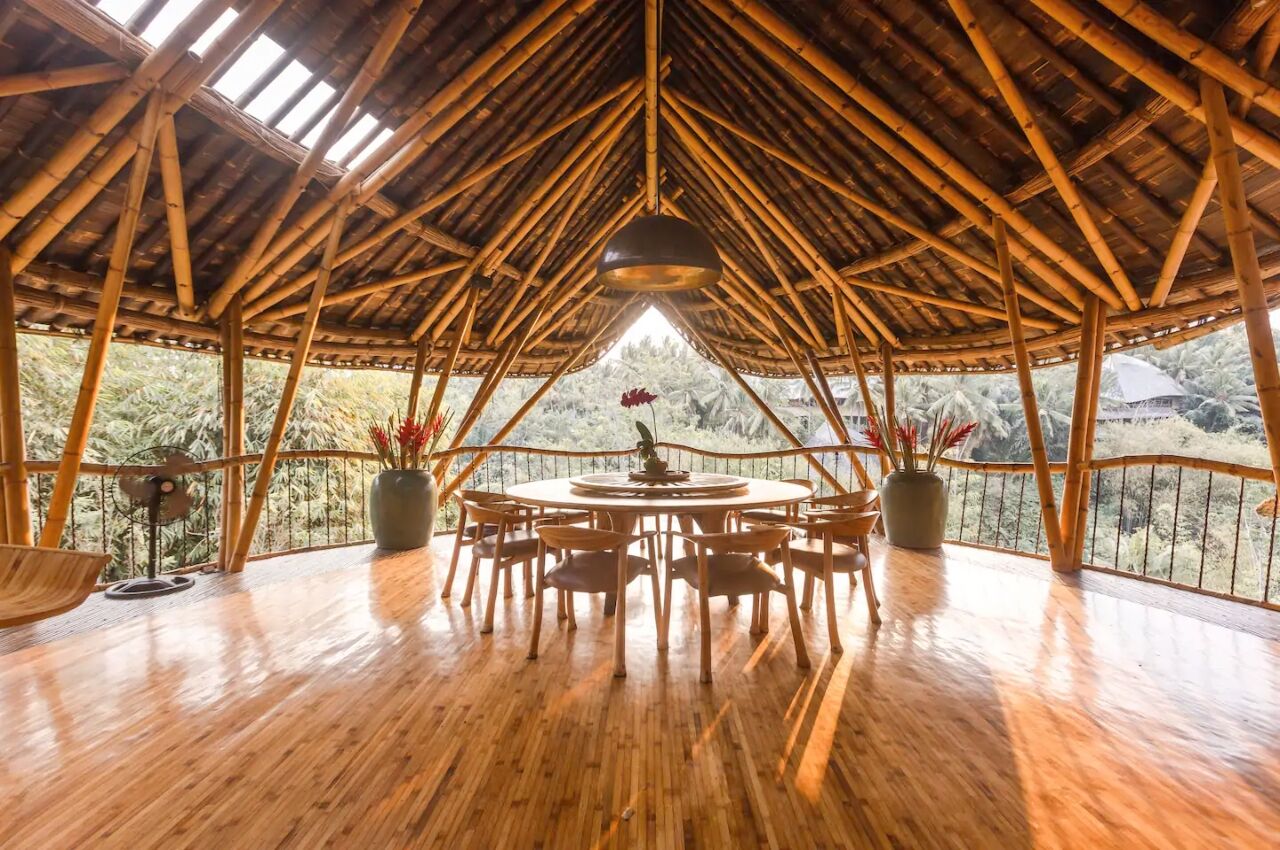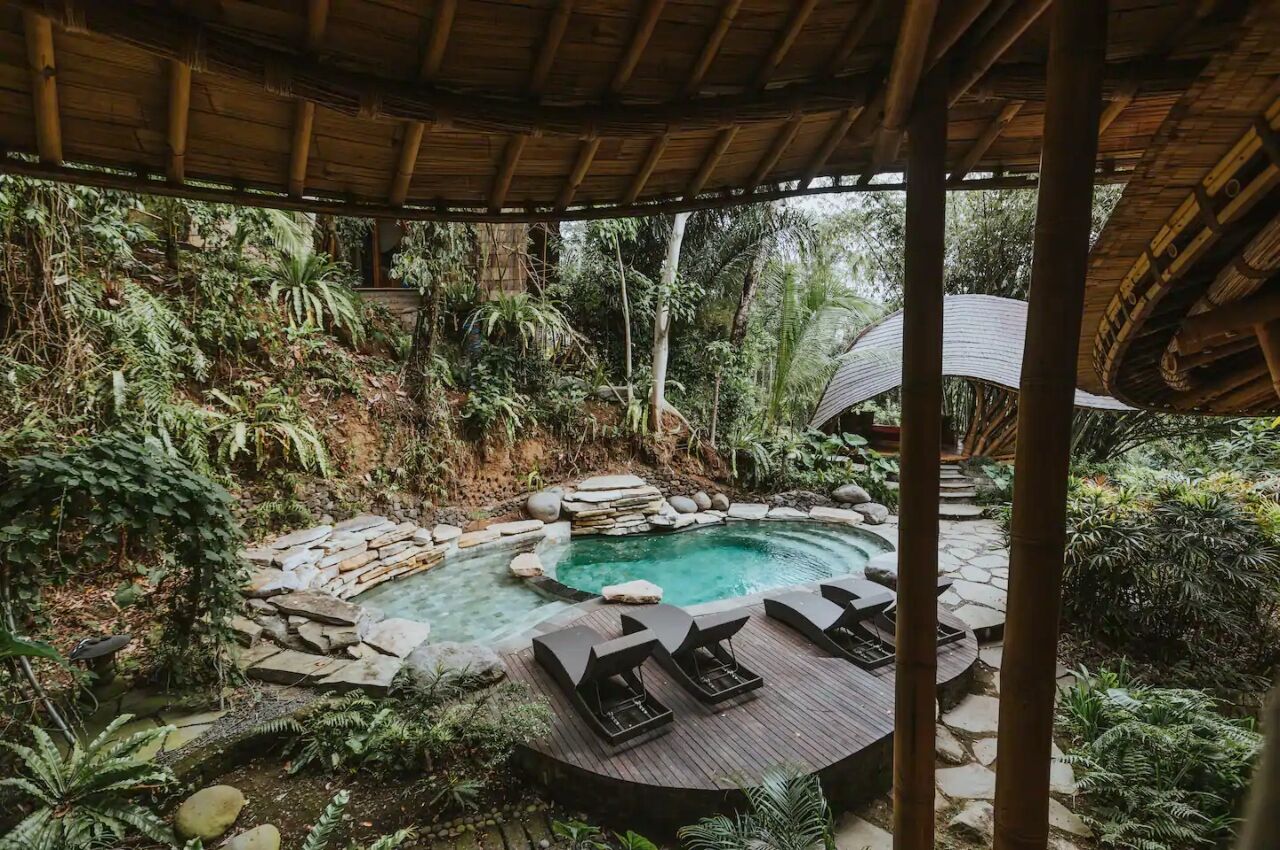 Check out this luxurious bamboo mansion, one of the most striking wooden structures in the Airbnb OMG! category. This bamboo mansion is five stories high and is situated on the edge of the Ayung River Valley. The villa has a spacious kitchen, a lounge, a dining area, a pool, a media room, a kids' playroom, and an outside BBQ area. This house is unique as the home's main entrance is a gigantic bamboo tube that acts like a bridge.
Location: Bali
Ten guests, five bedrooms
Price: $882 per night
The Birdhouse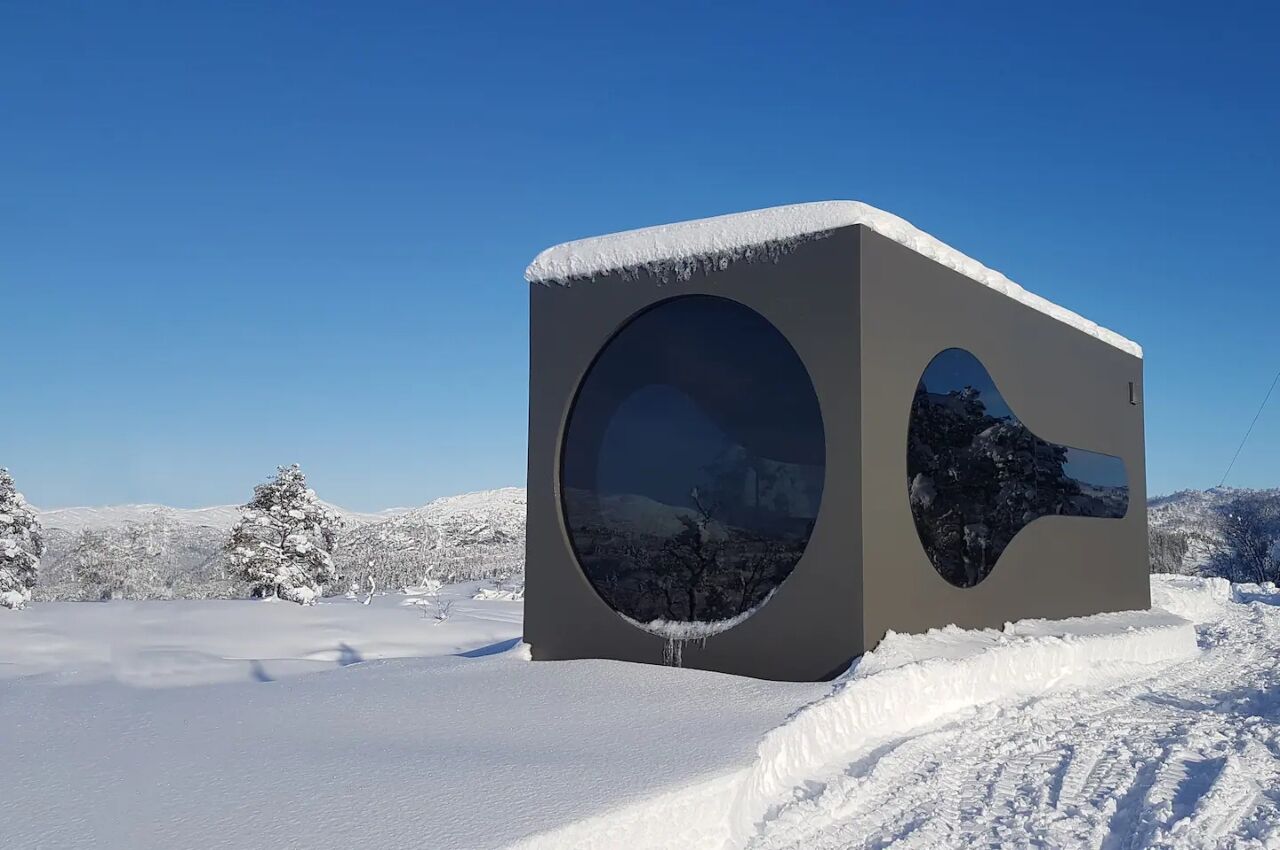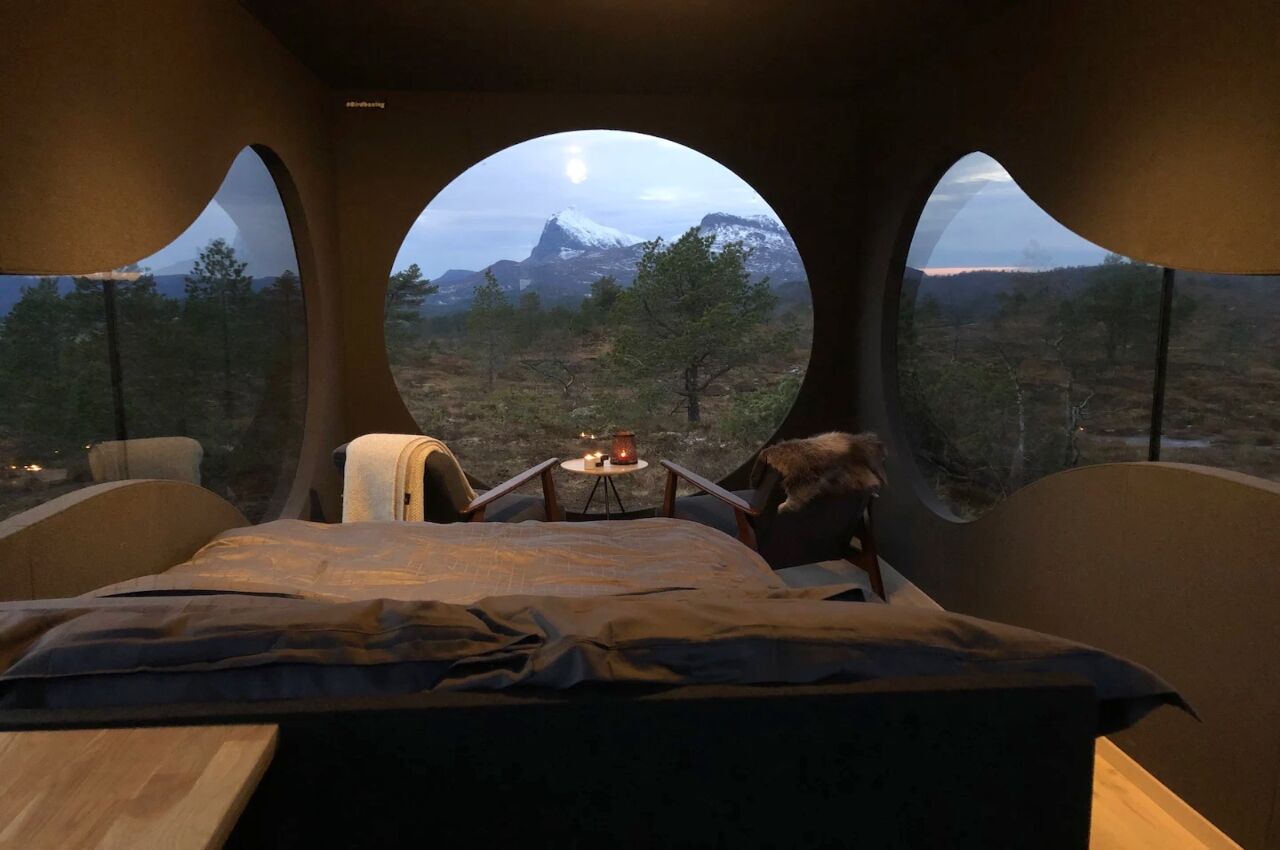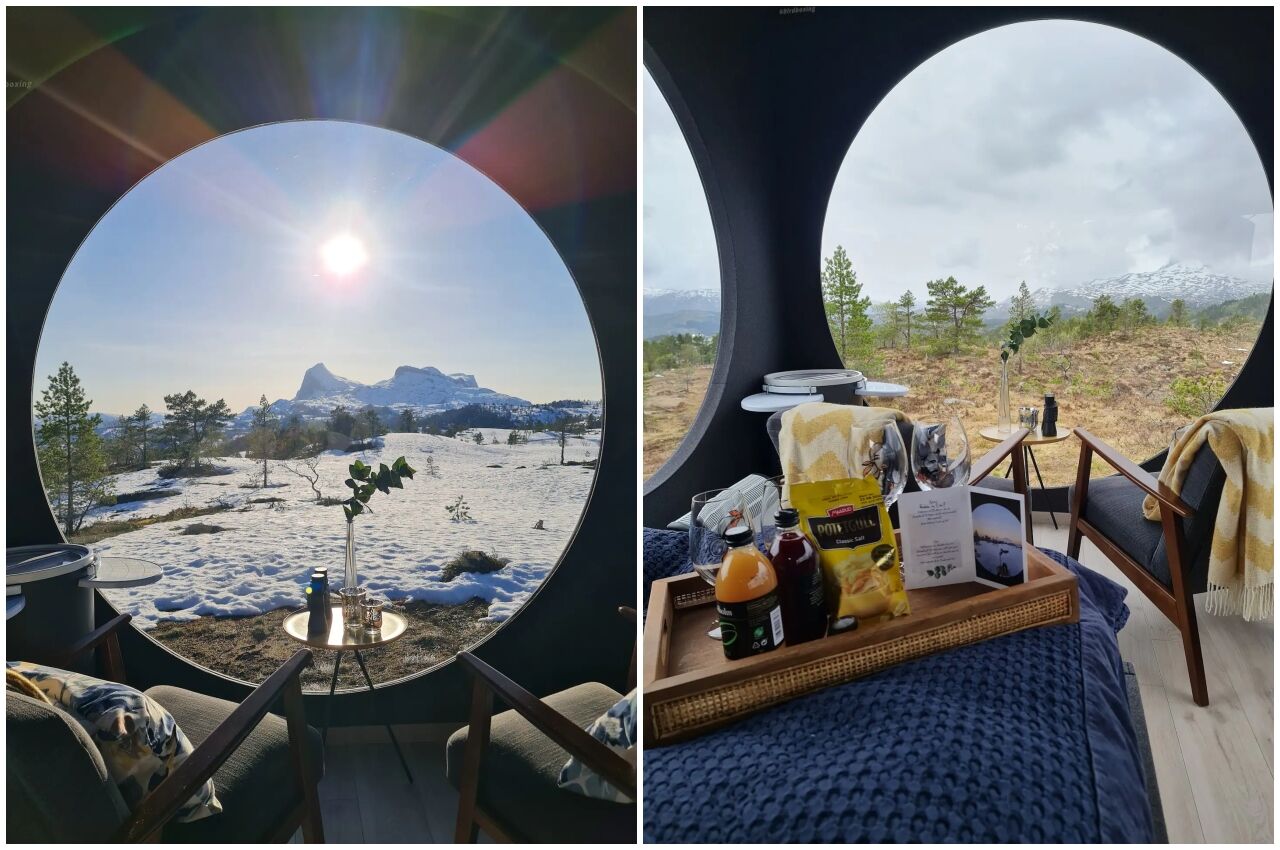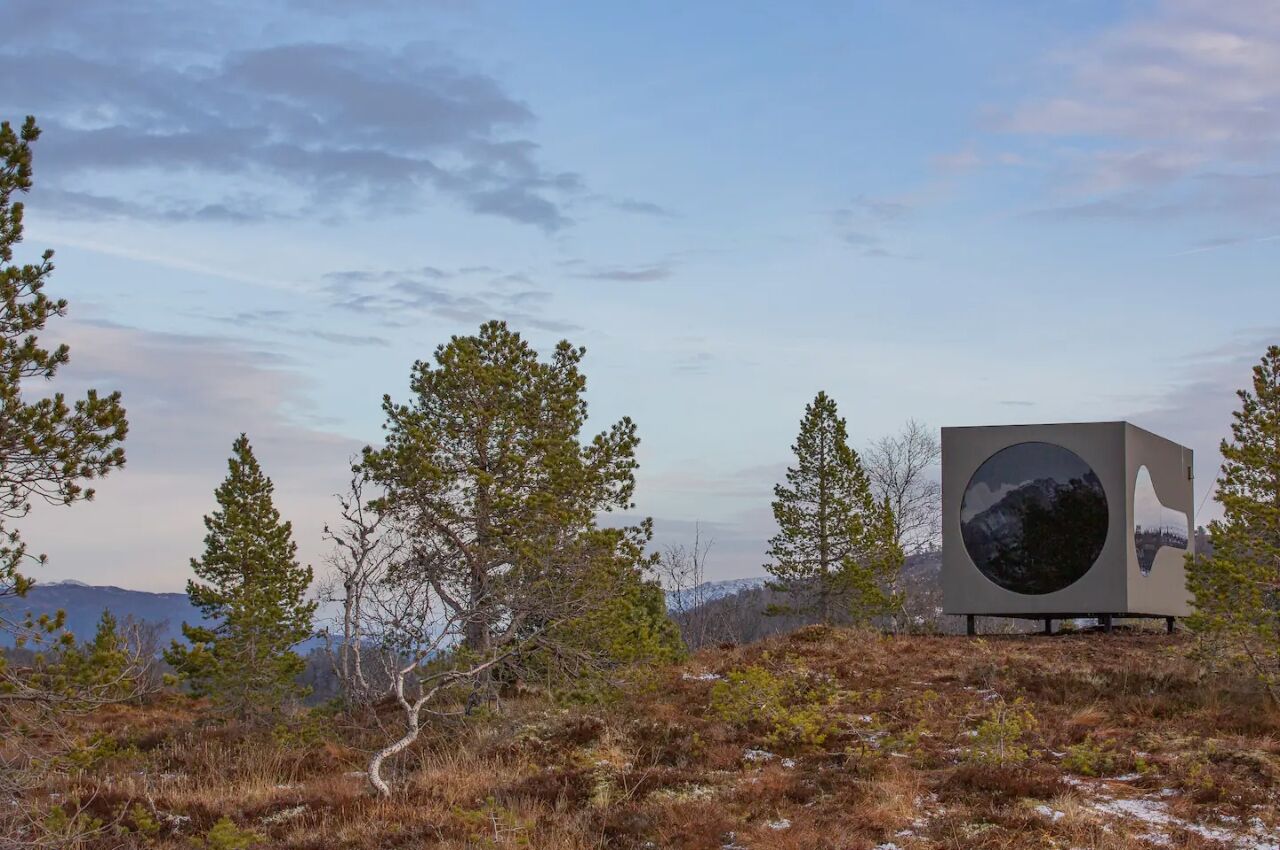 Relax in this treehouse in Norway and indulge in all of what nature offers. Experience the feeling of being off-grid with this enclosure and immerse yourself in the mountains around you. Enjoy the scenery, hike on the nearby trails, or enjoy a soothing swim in the water (bring that dry suit).
Location: Norway
Two guests, one bedroom
Price: $347 per night
Eagles Watch luxury Malibu home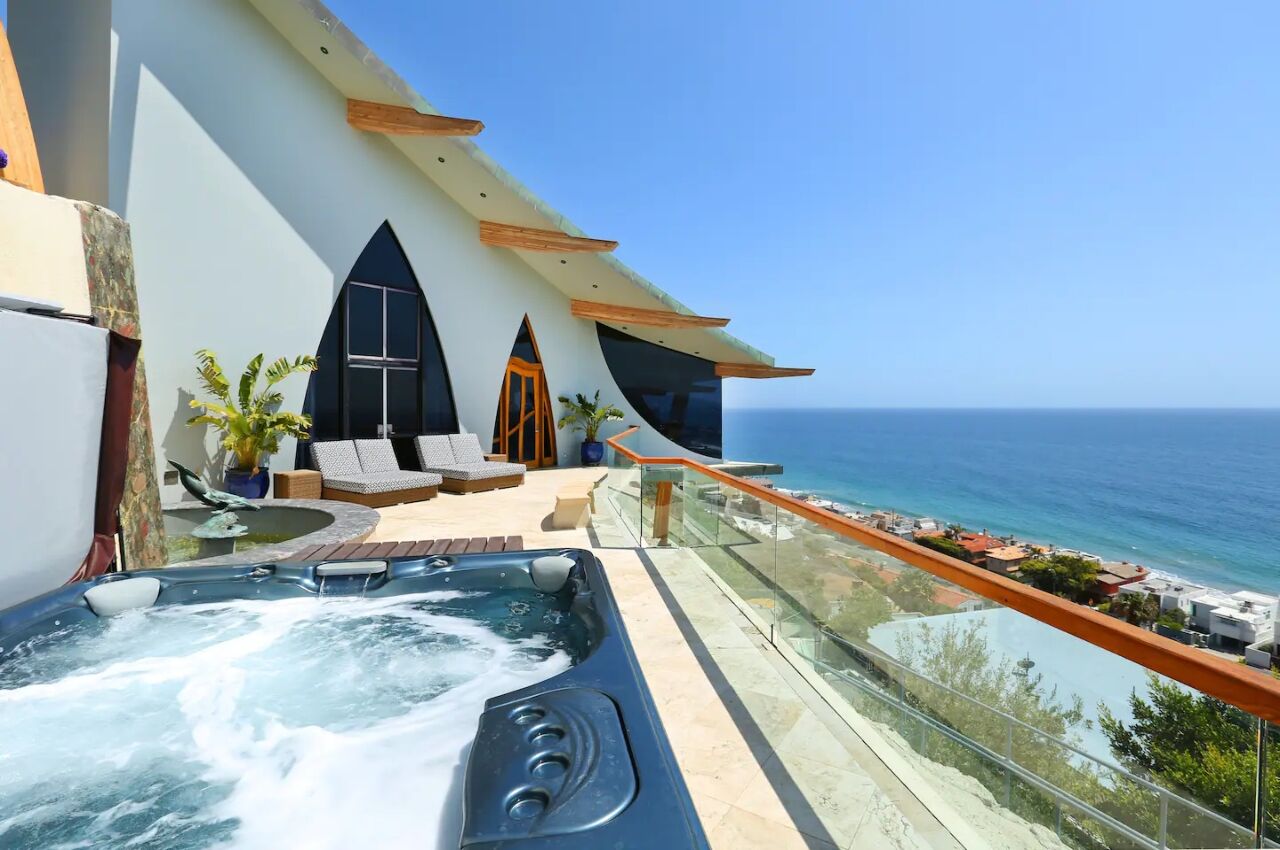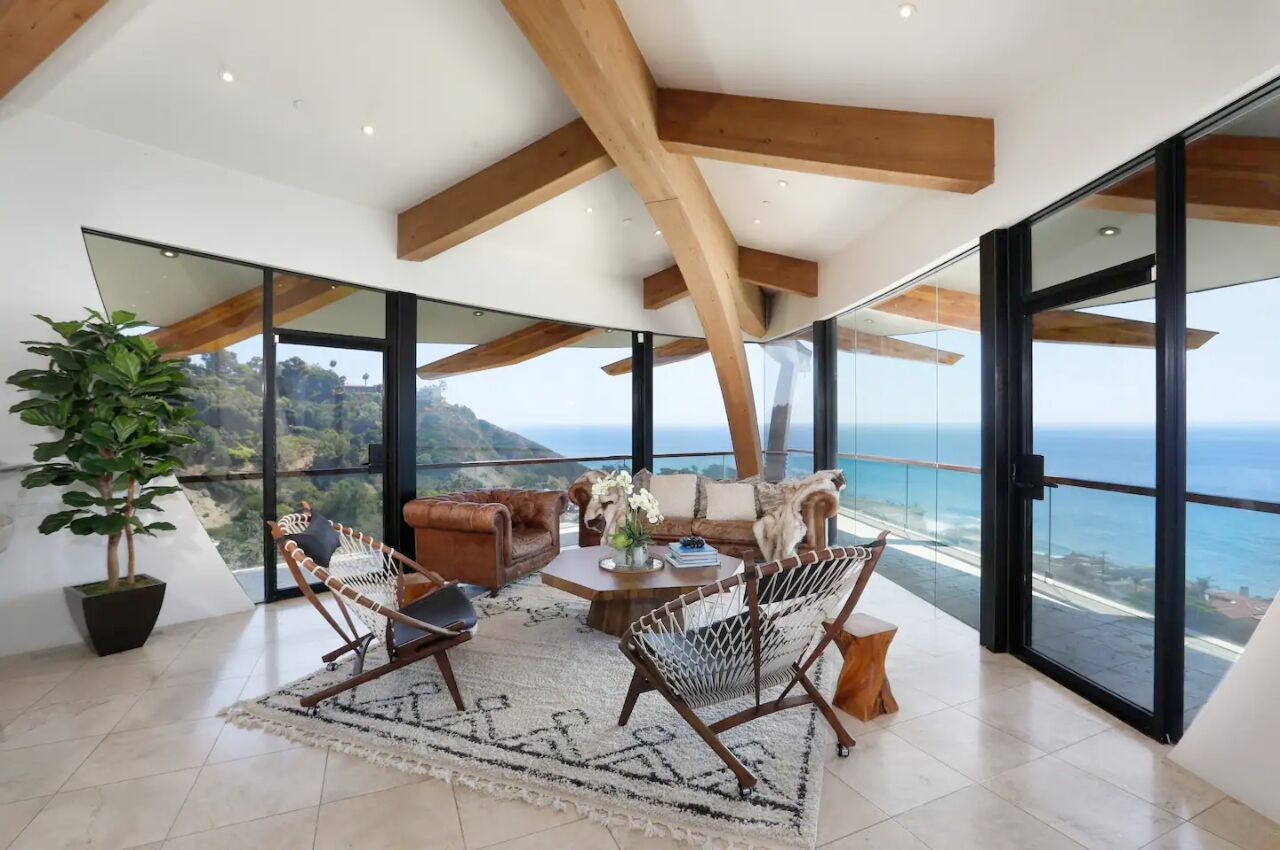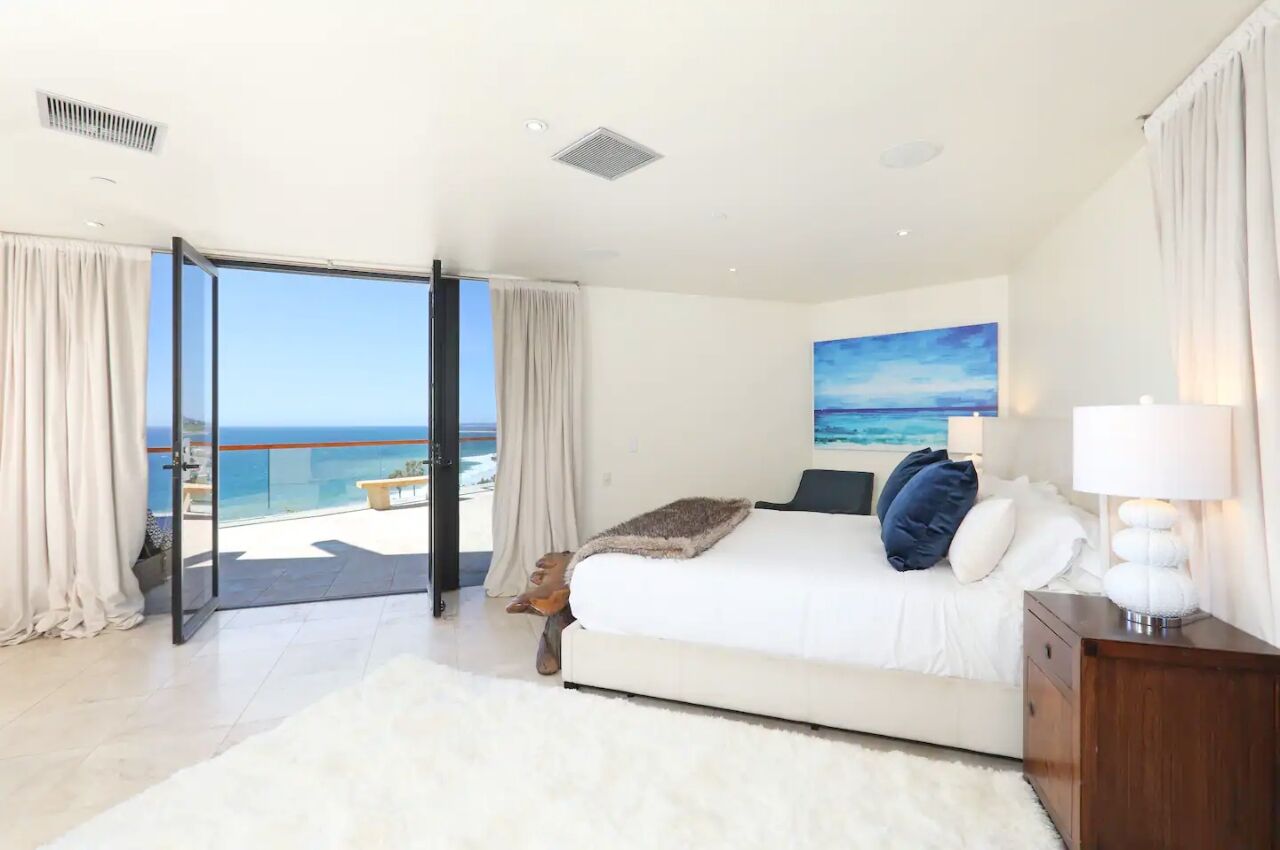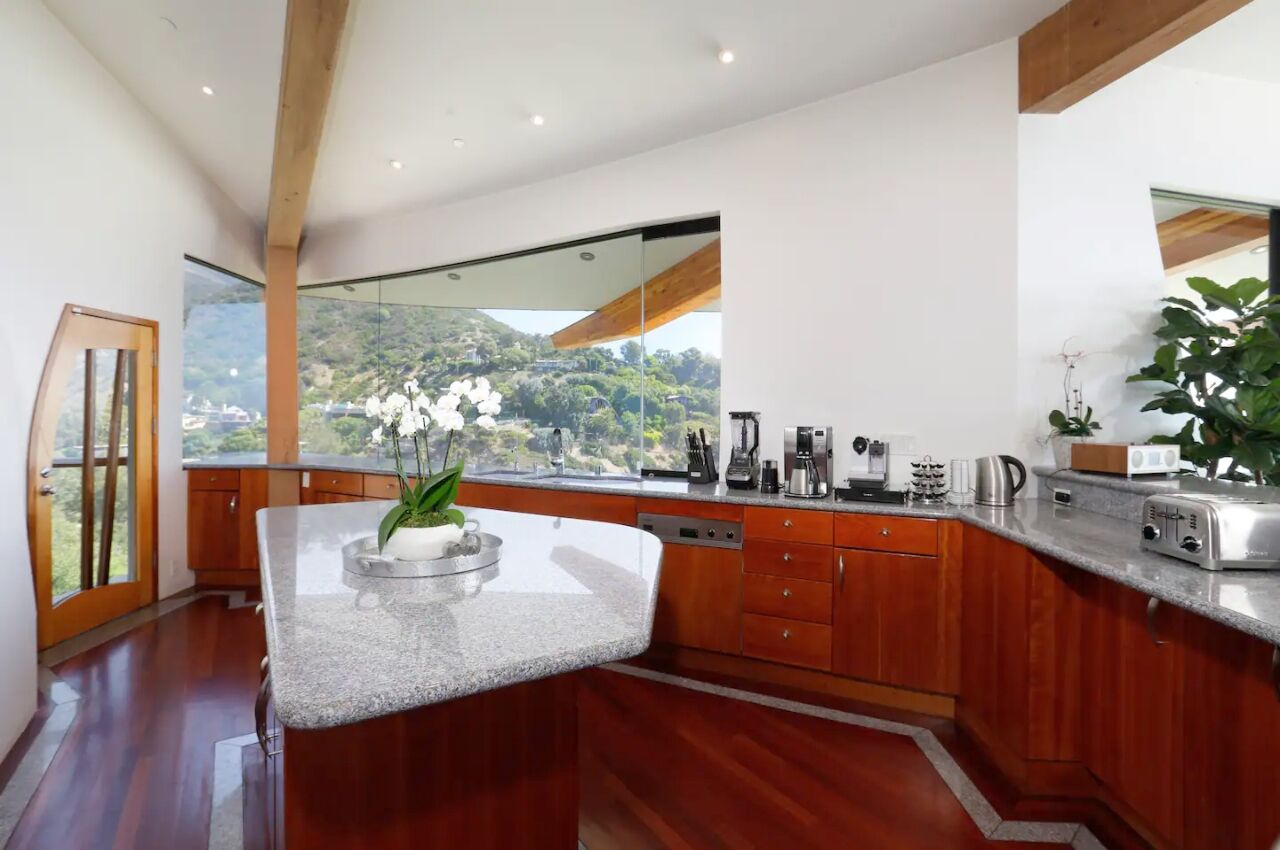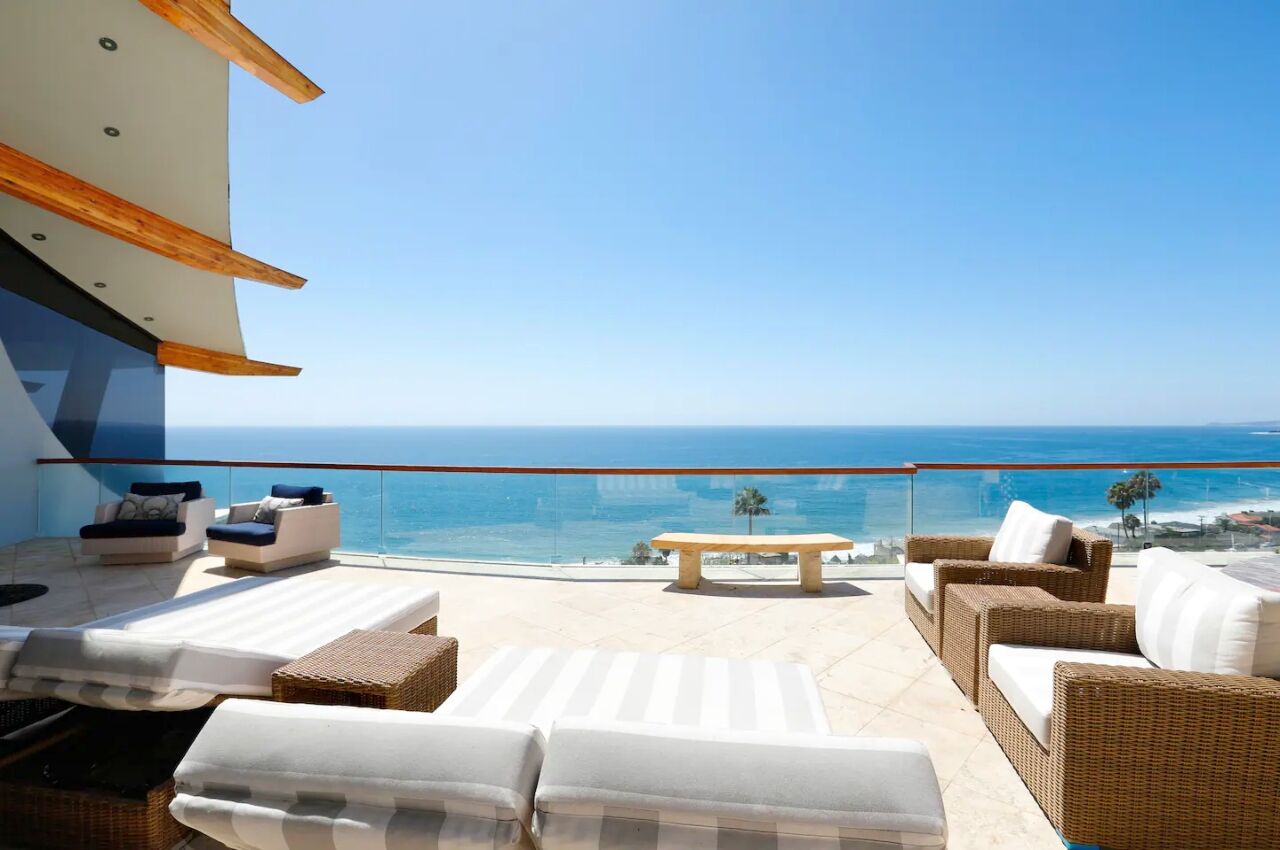 Soak up some sun in this gorgeous Malibu home. This spacious beach house sits above the Pacific Ocean at Eagle Watch and was designed by architect Harry Genser. The house is in a secluded area, features vast indoor and outdoor spaces and panoramic views, and is close to the entertainment that, alongside its hoity-toity beach culture, helped to put Malibu on the map.
Location: California
Eight guests, three-bedrooms
Price: $1,657 per night
Matador's

guides to

the best of Airbnb Categories:
Original Spice Girls bus that appeared in Spice World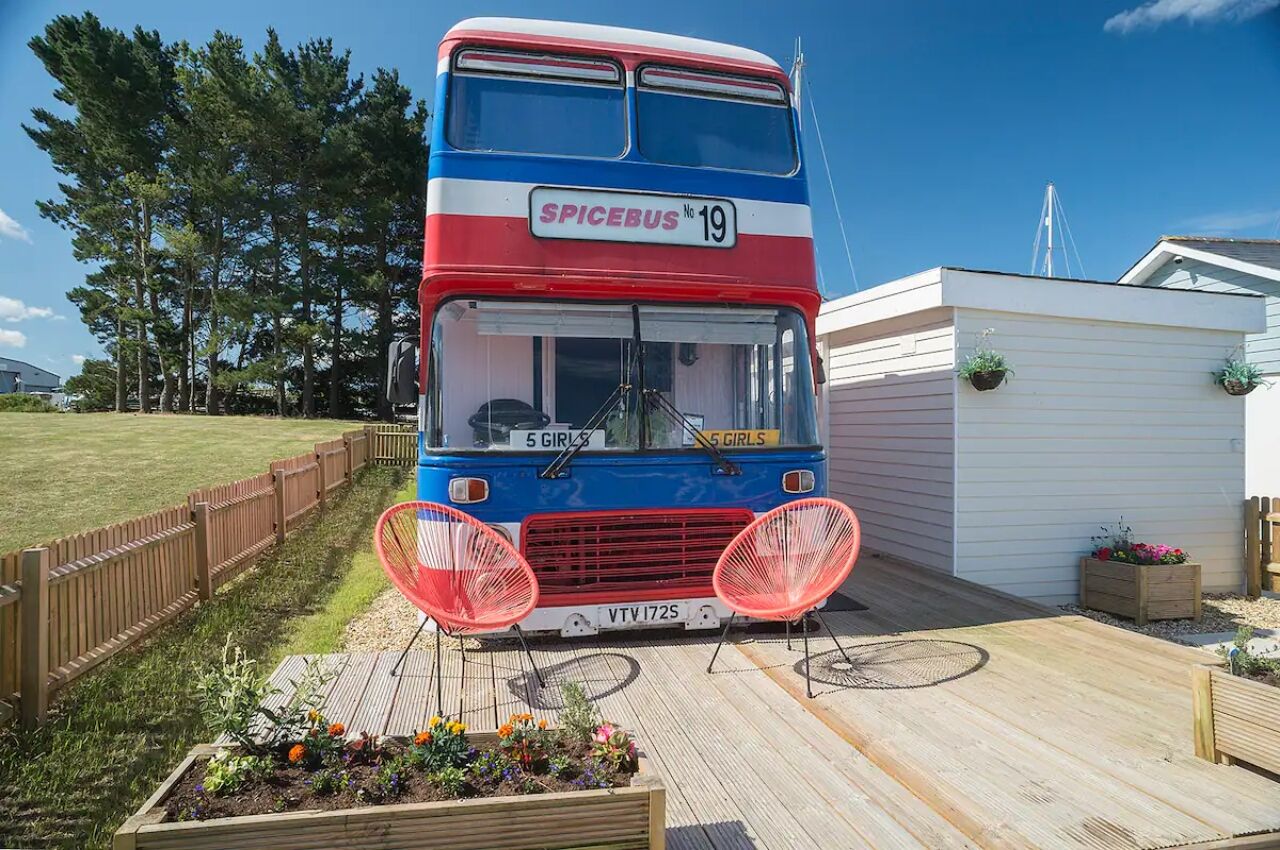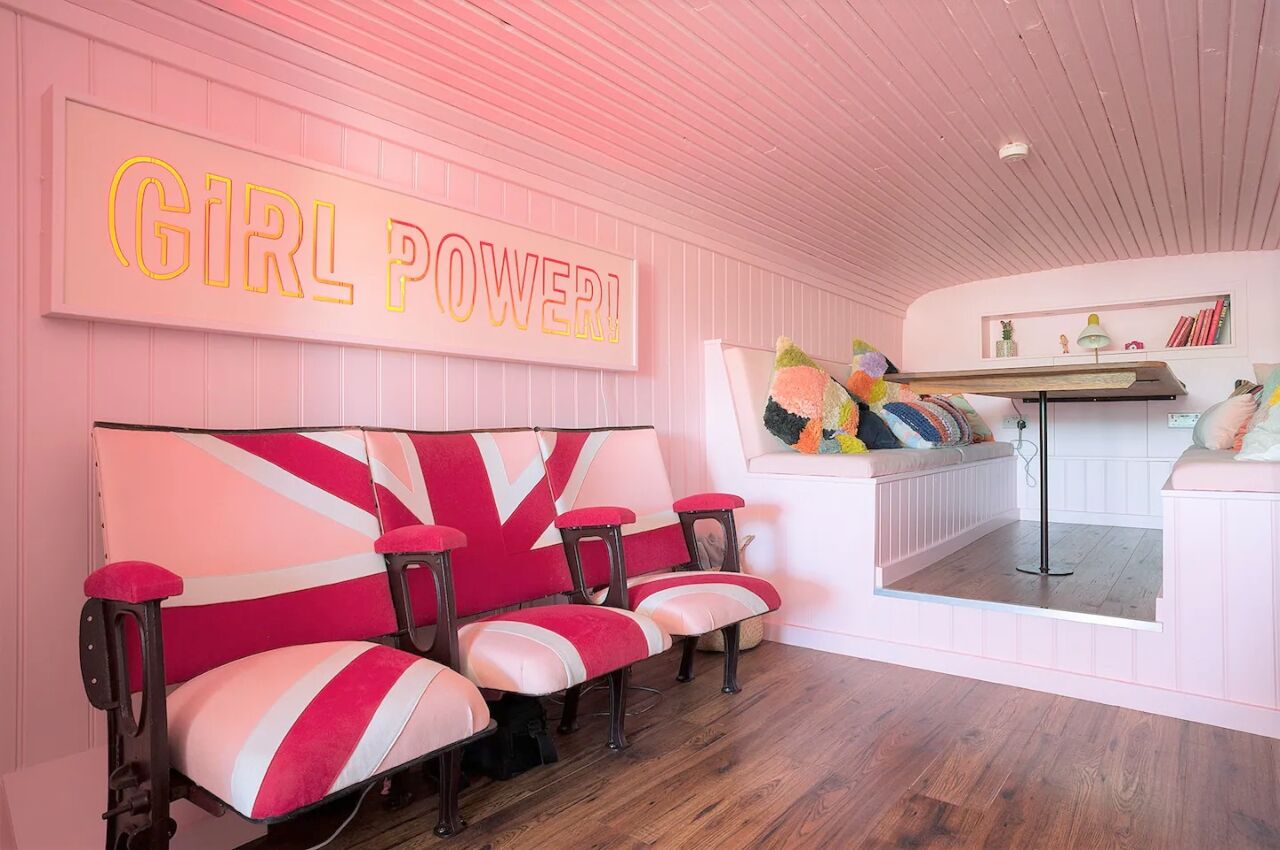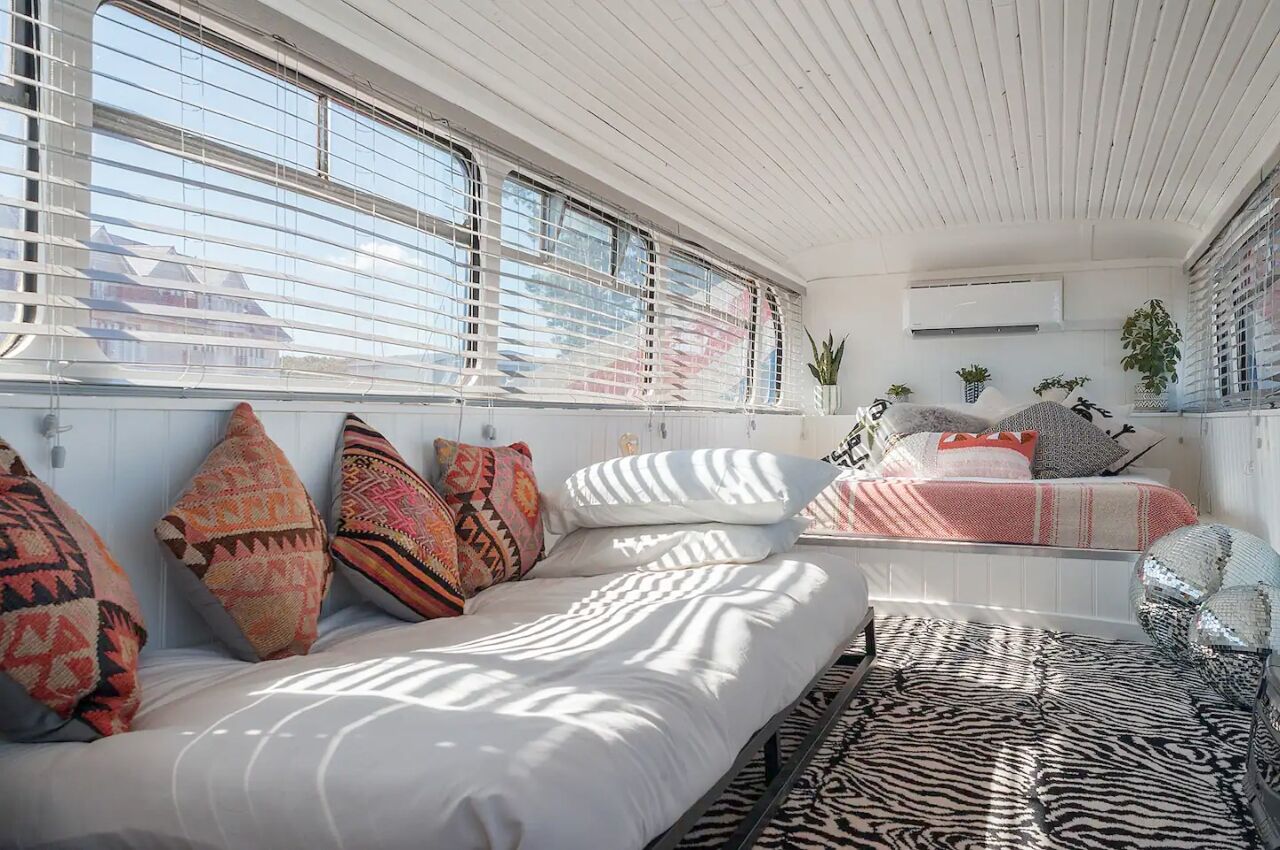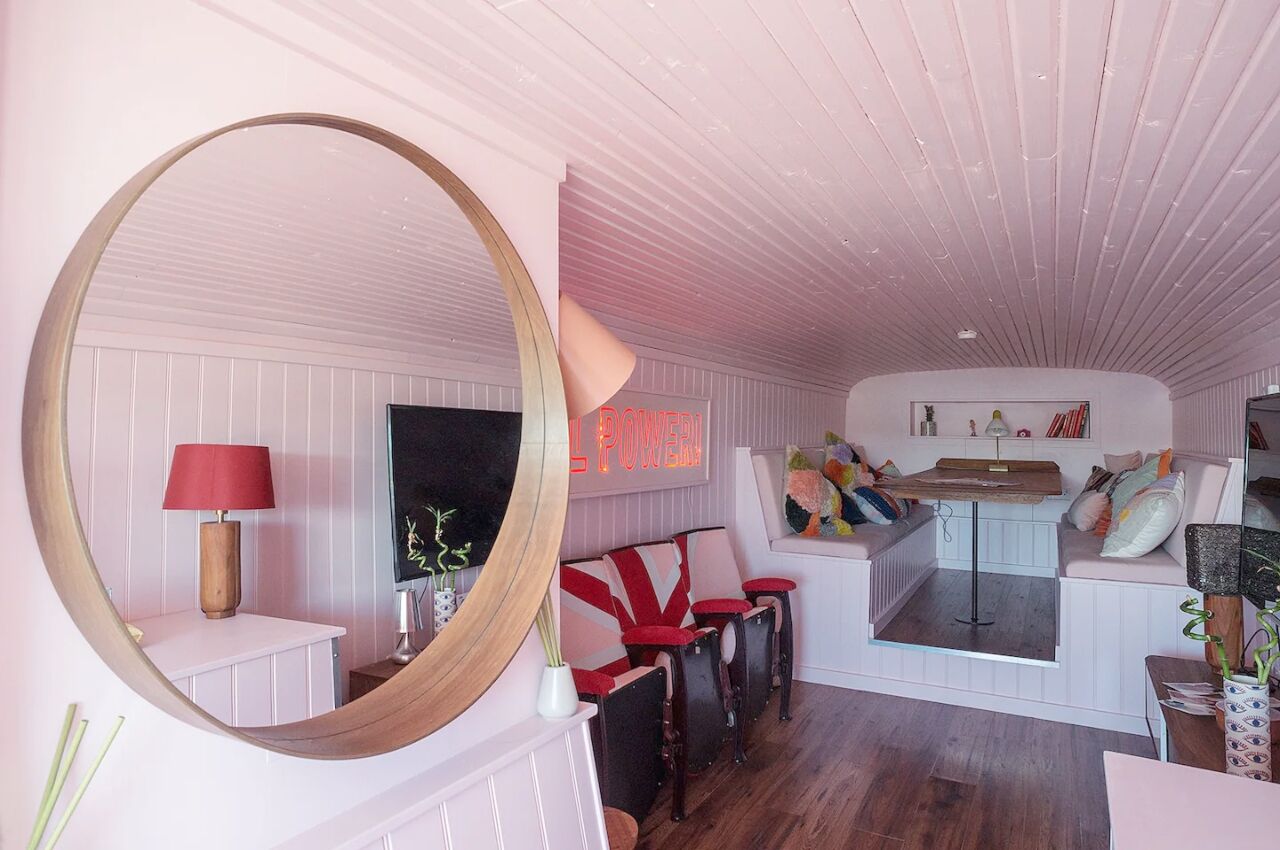 If you're a Spice Girls fan, then this one is for you. This Spice Girl-inspired bus is the original Spice Bus from the movie "Spice World," where every fan can live out their lifelong dream of feeling like one of the Spice Girls. Located upstairs is a double bed, a day bed, and a separate dressing room area, and the downstairs lounge has a seating area and TV.
Location: United Kingdom
Three guests, one bedroom
Price: $272 per night
The Mothership Dome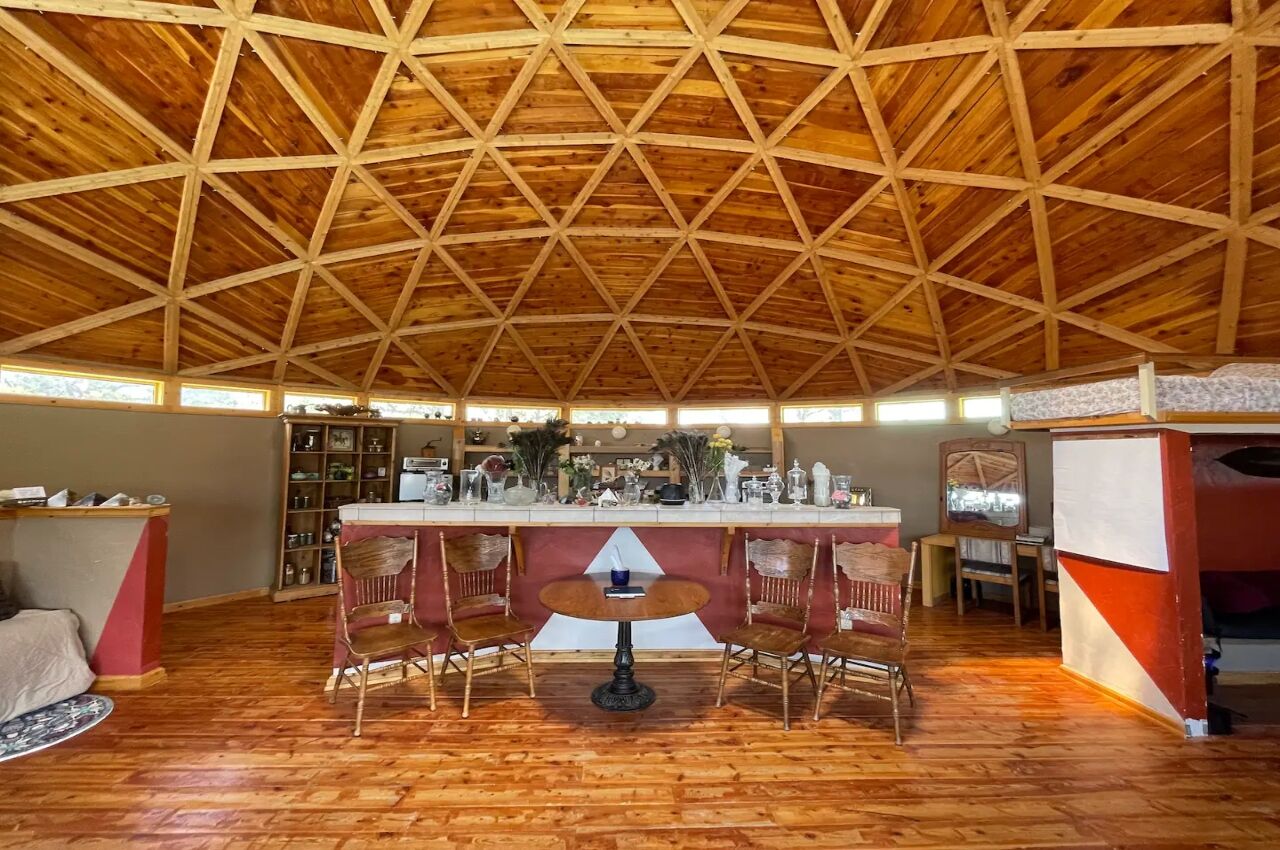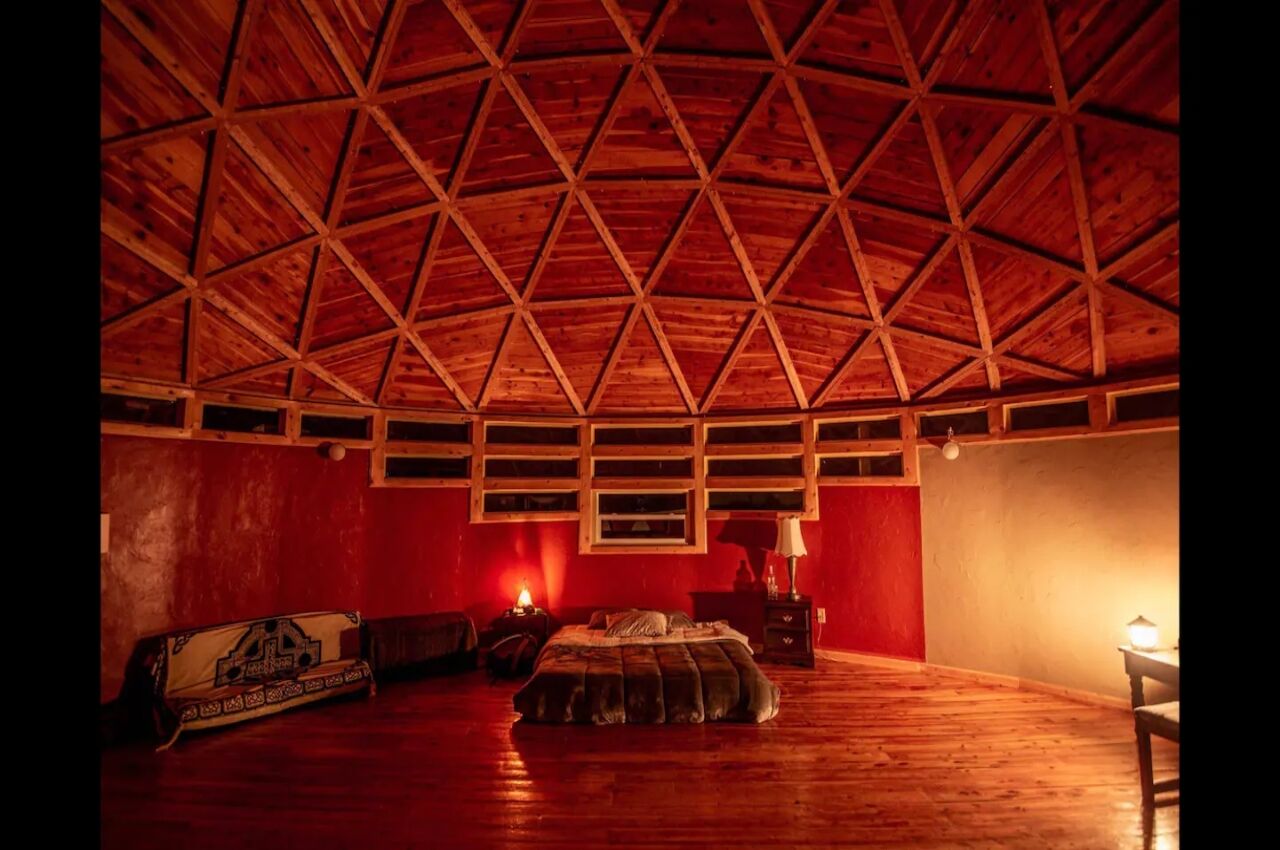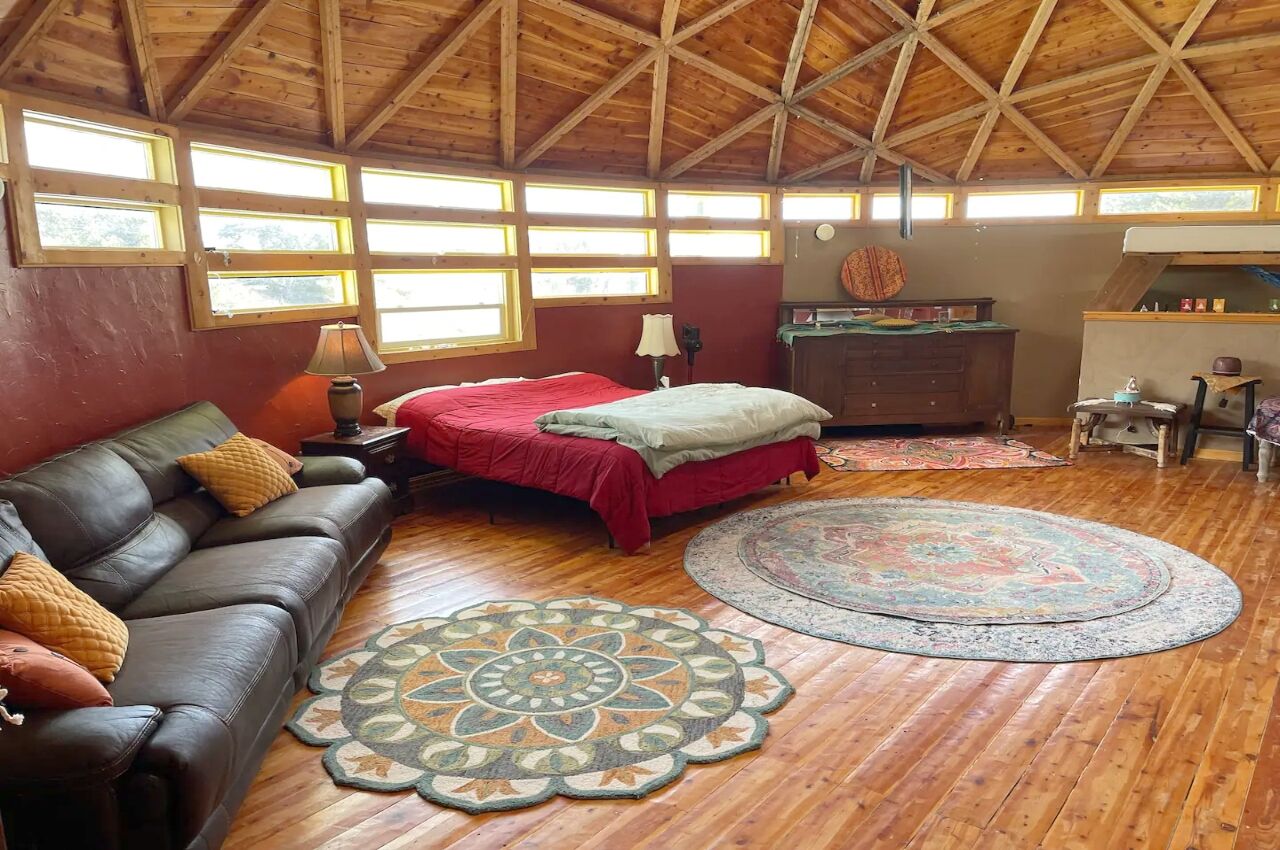 This large hypnotizing dome features an open space that has a kitchen, a large living space, and a separate bedroom and bathroom downstairs. Indulge in nature and its beautiful landscape at the dome. If you're looking to bring your pet along, this dome does welcome your four-legged friends as well, for a small fee.
Location: Colorado
Nine guests, two bedrooms
Price: $300 per night
Soothing cottage inside the Serra Guitar Cultural Museum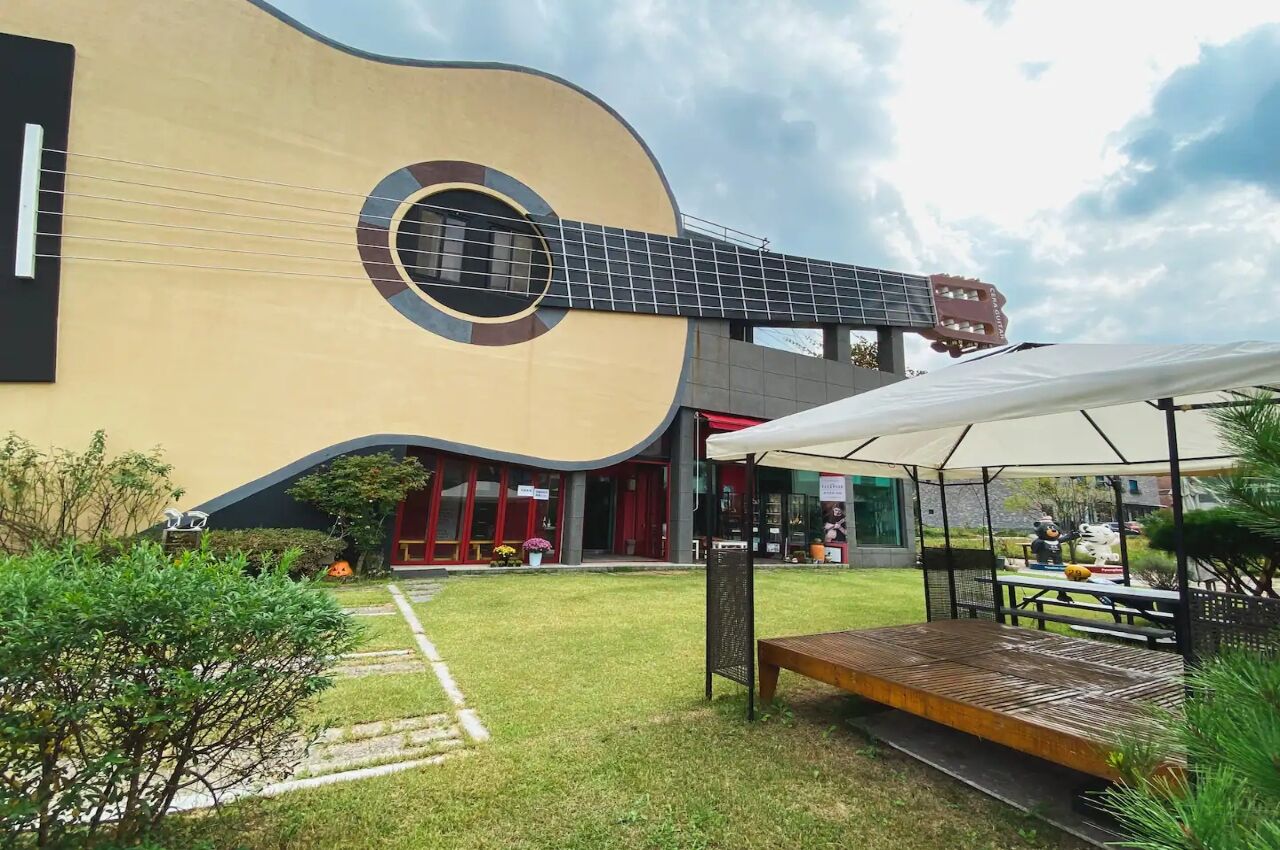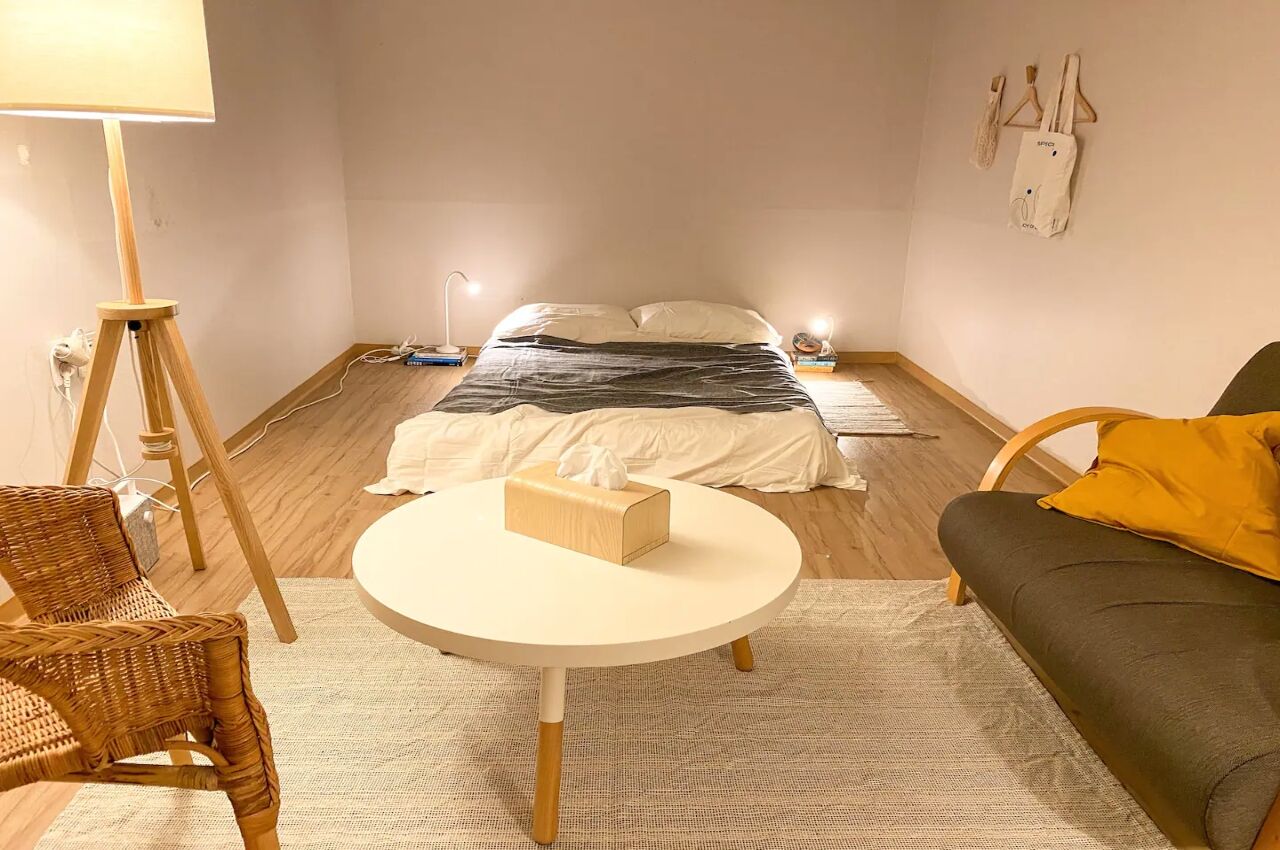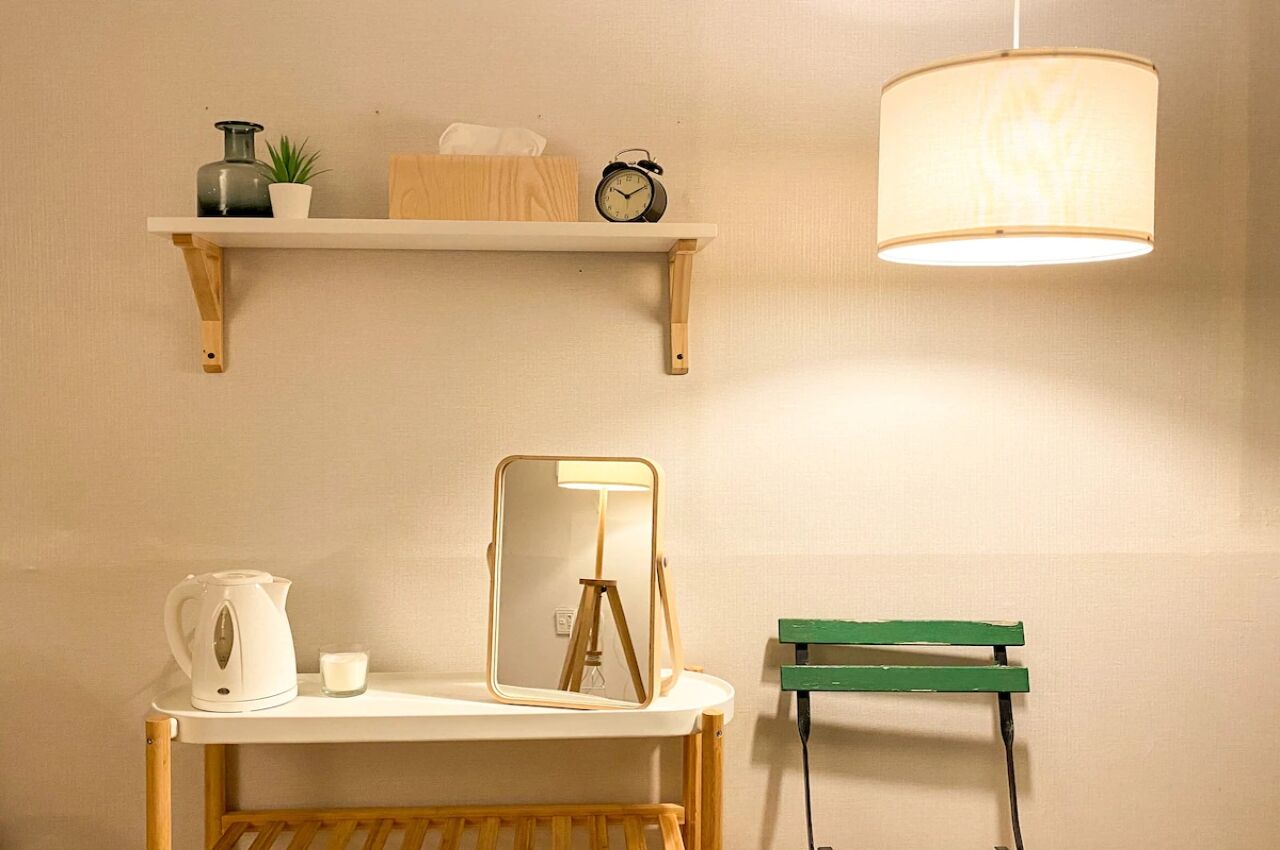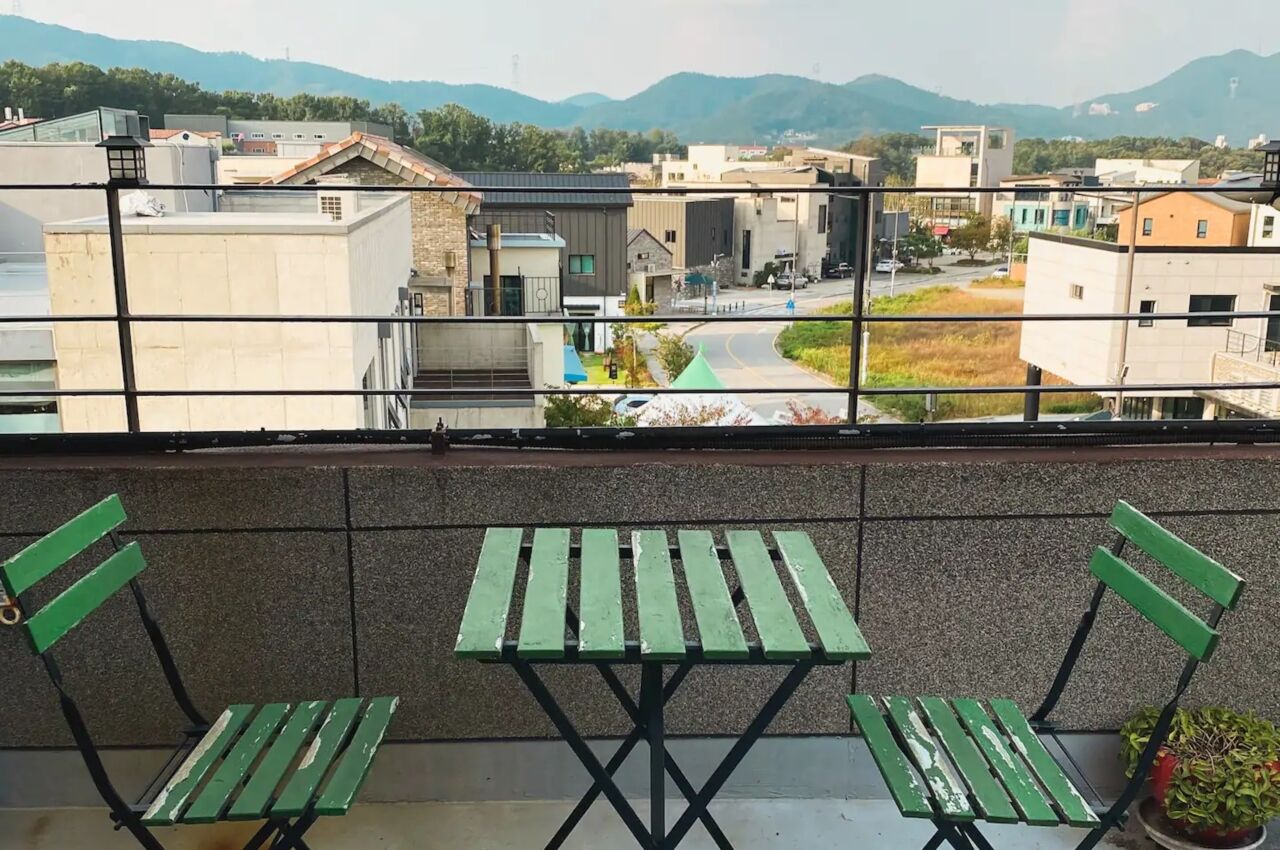 Heal your mind, body, and soul at this tongui-shaped cottage. This cottage is located on the top floor of the Serra Guitar Cultural Museum. Enjoy a picnic on the lawn of the Tongui house, experience the nature scene, or even take ukulele lessons on the first floor of the building.
Location: South Korea
Two guests, one bedroom
Price: $70 per night
The Arctic Hideaway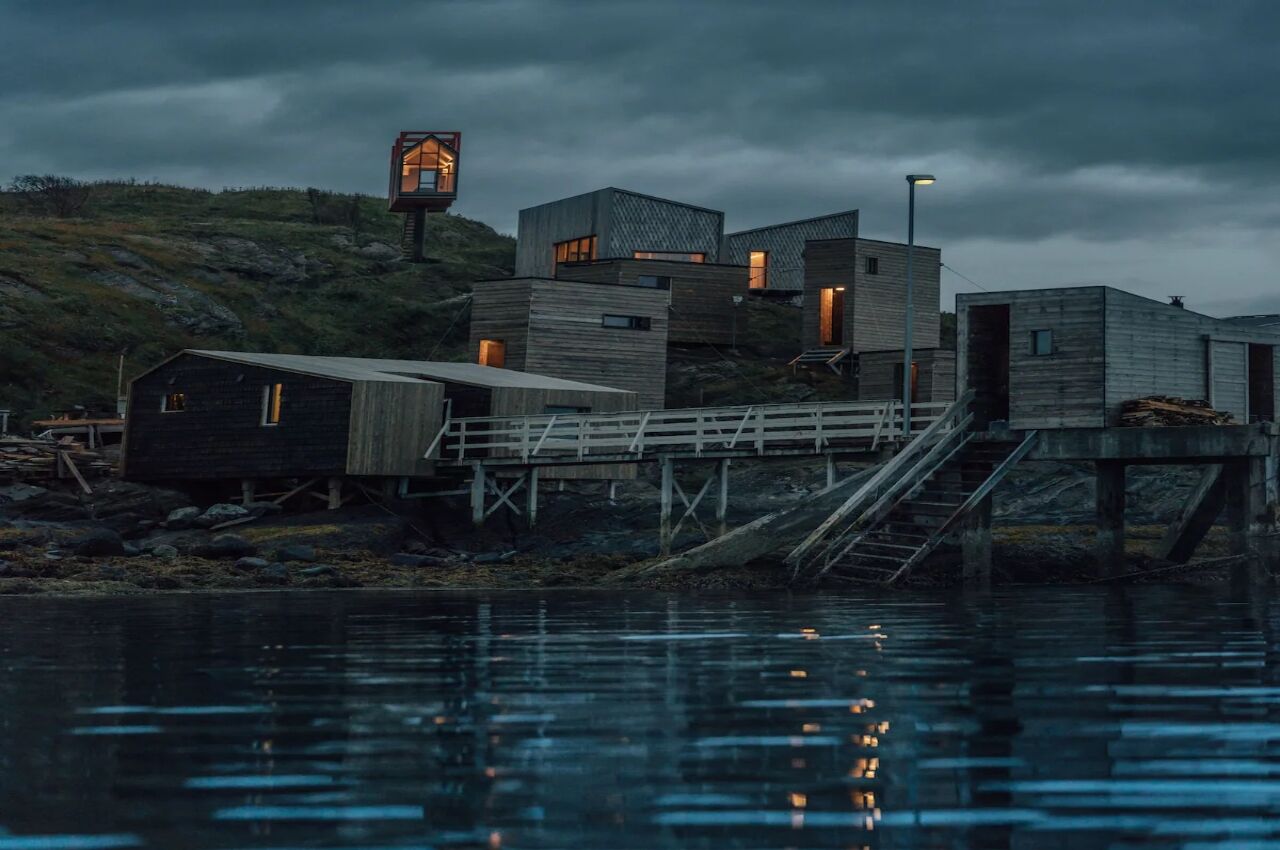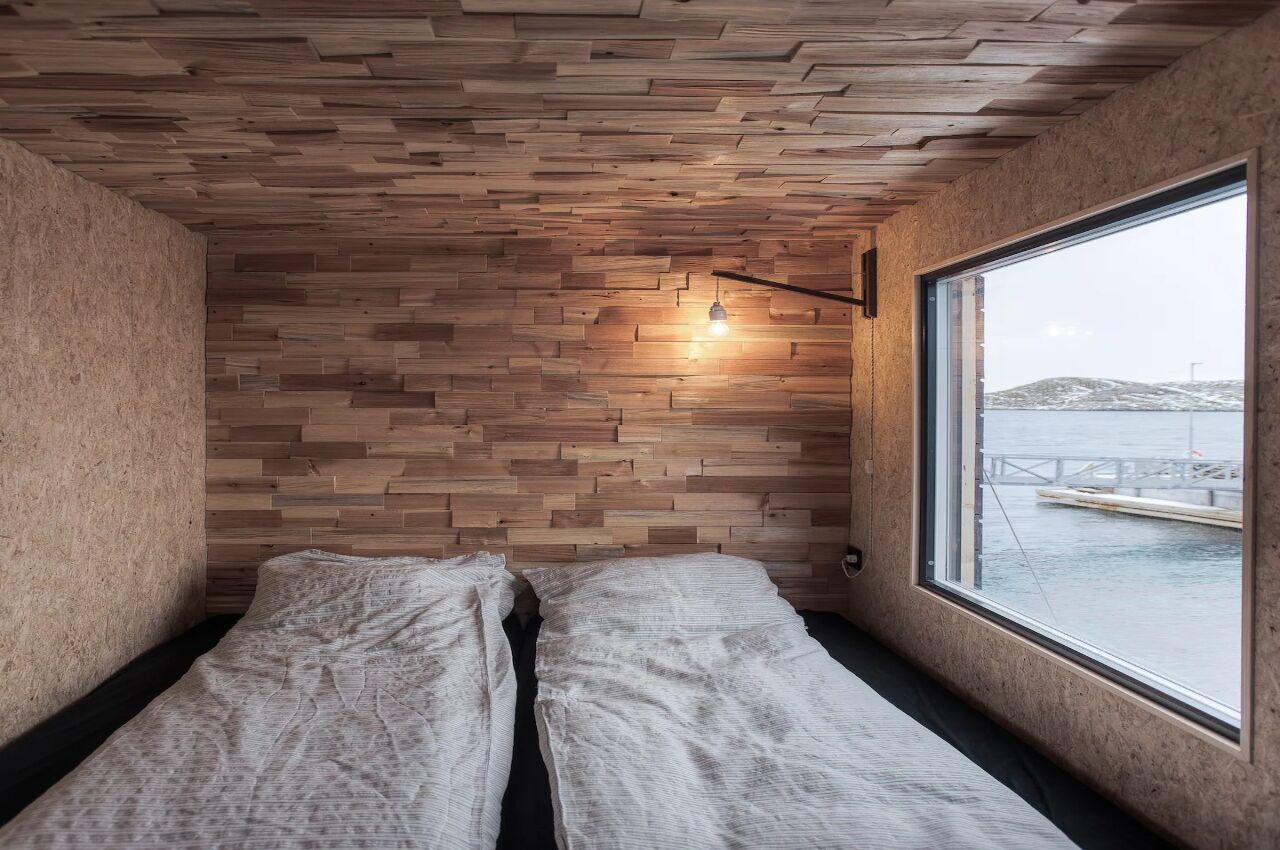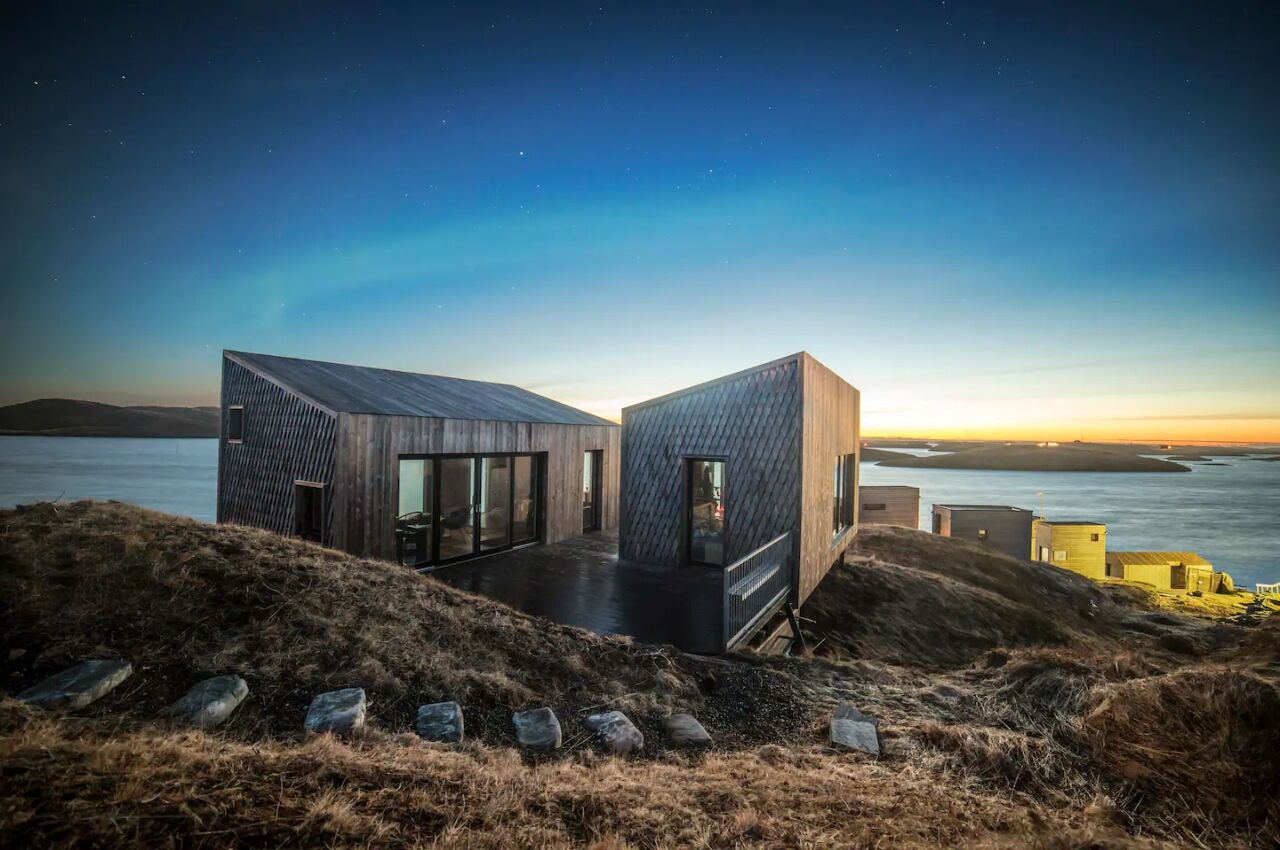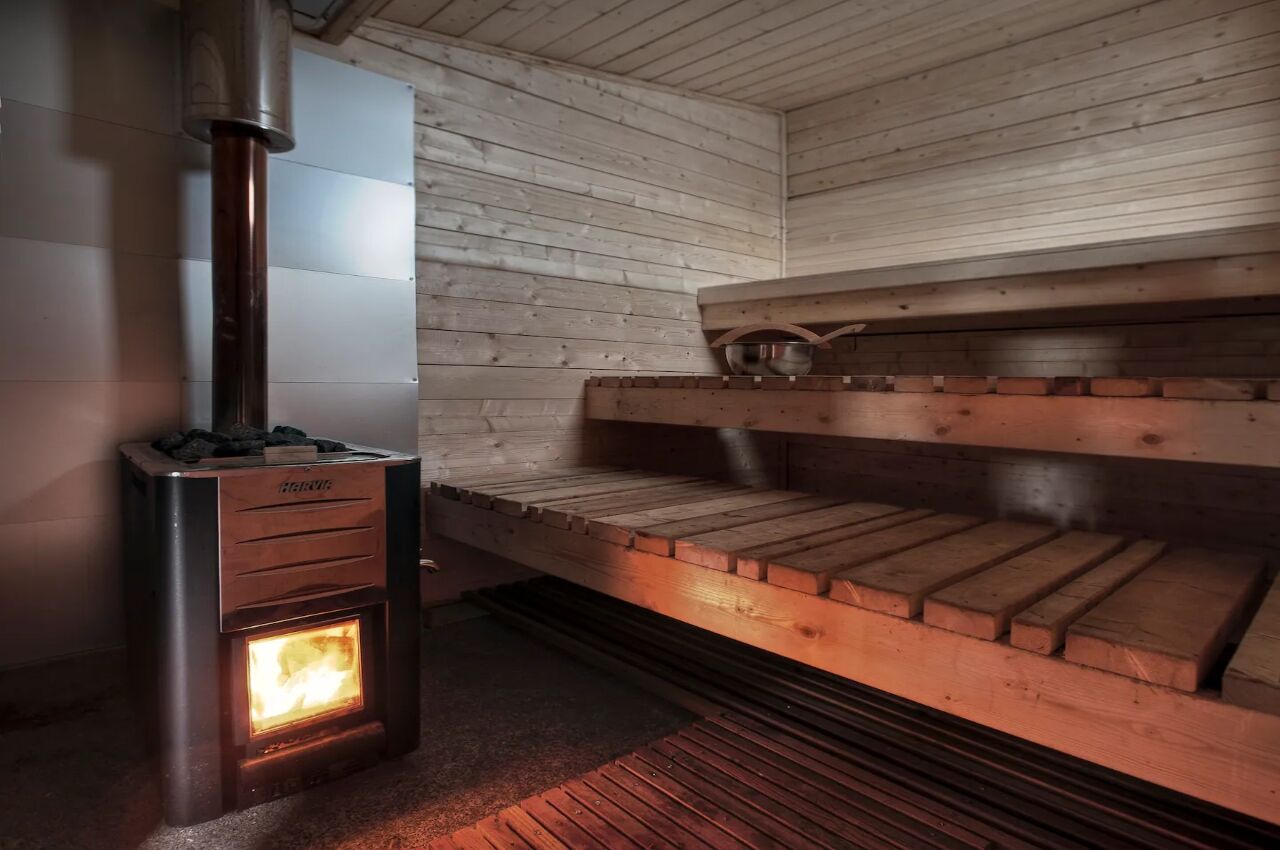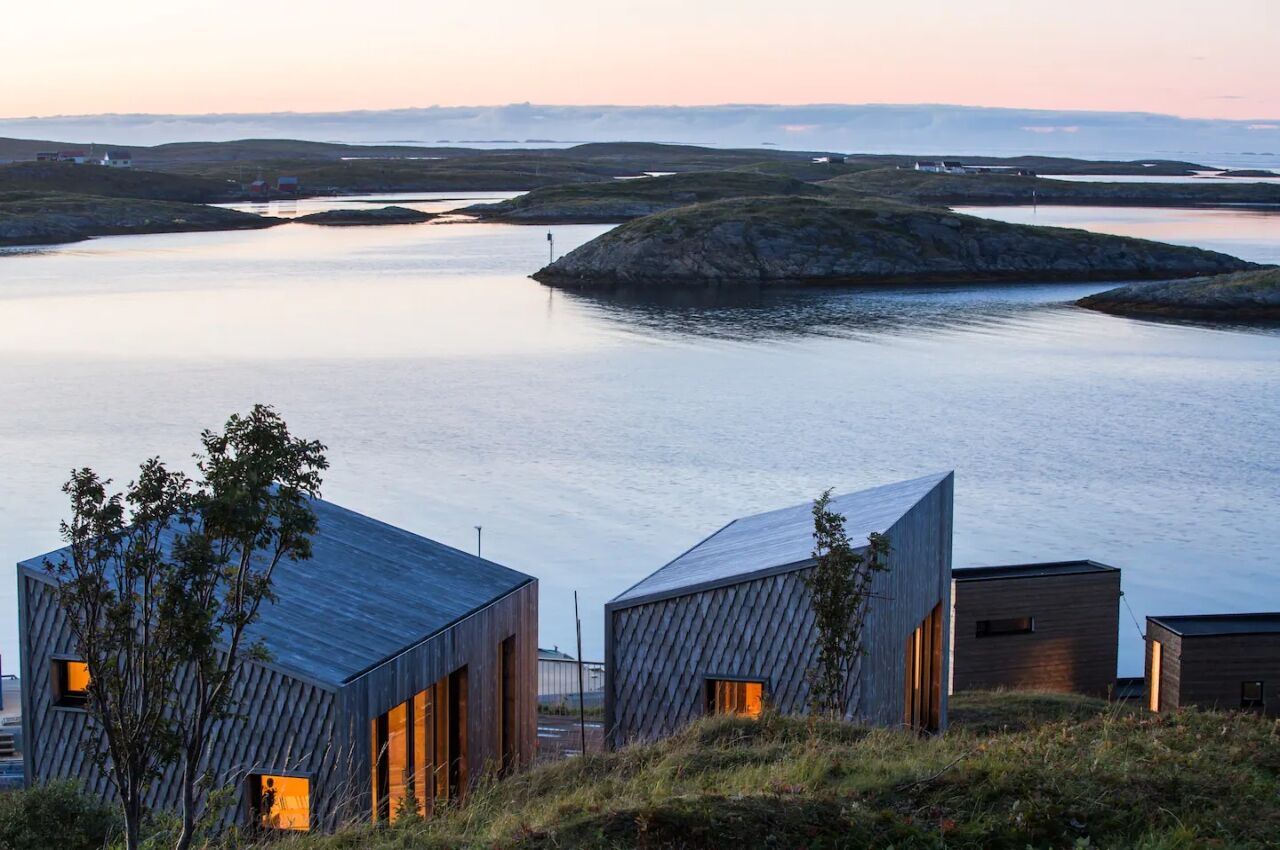 Sit back and relax in a rare listing from the Airbnb OMG! Category in Norway. This hideaway automatically puts you in relaxation mode just by looking out at its striking vistas. Situated on a remote island in a collection of 11 buildings, the Arctic Hideaway is a place that will put you right in the heart of Mother Nature and its beauty. Each cabin has its bedroom, but the shared areas are the infamous Tower House, kitchen, studio building, bathhouse, crab traps, and sauna.
Location: Norway
Two guests, one bedroom
Price: $149 per night
Green Moon Lodge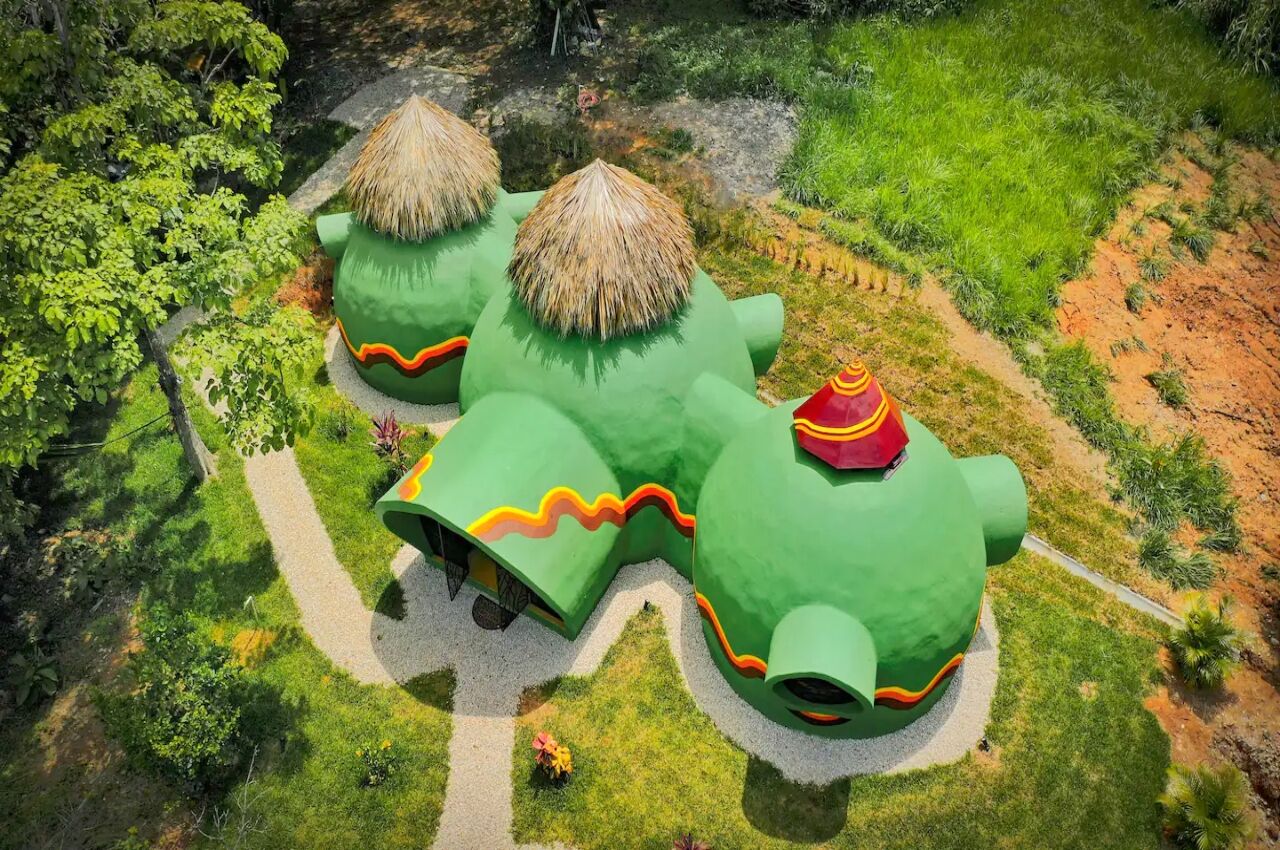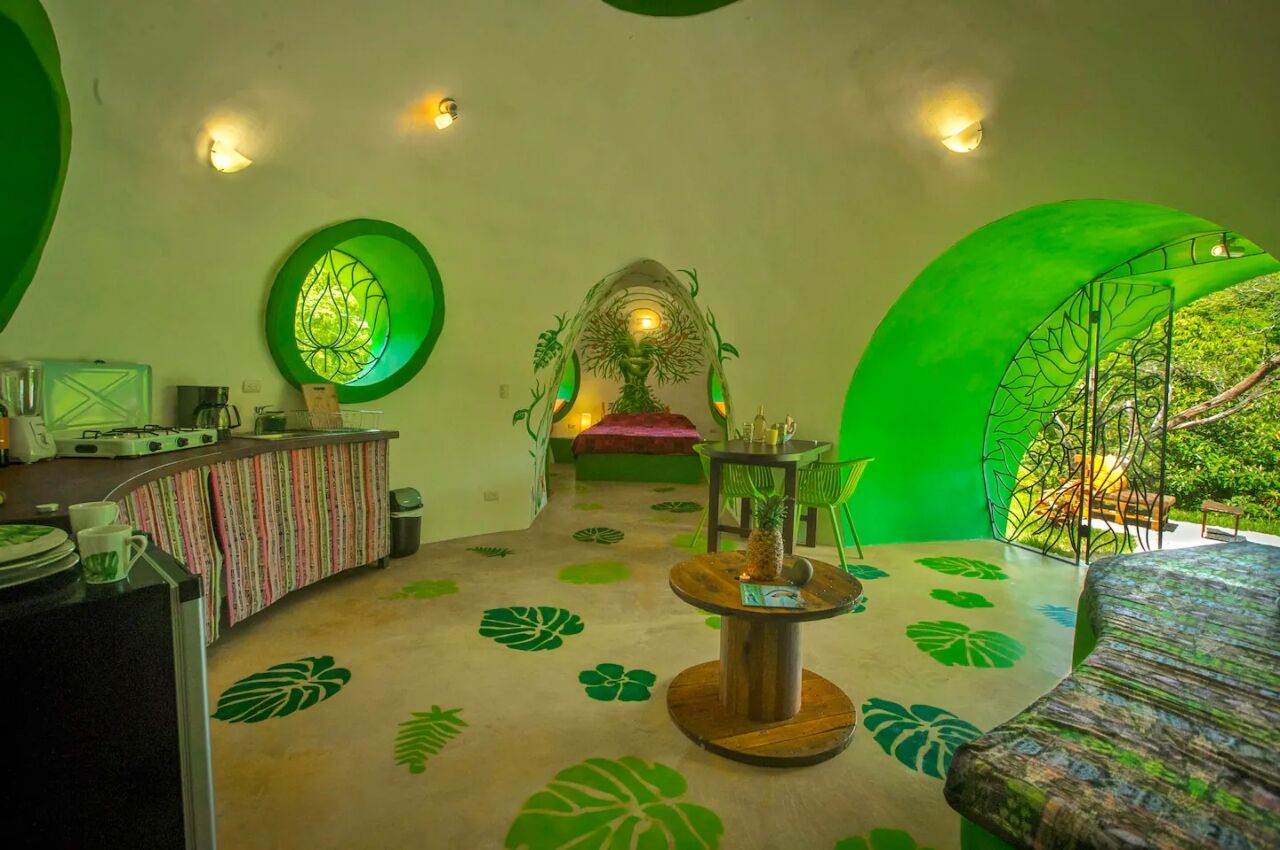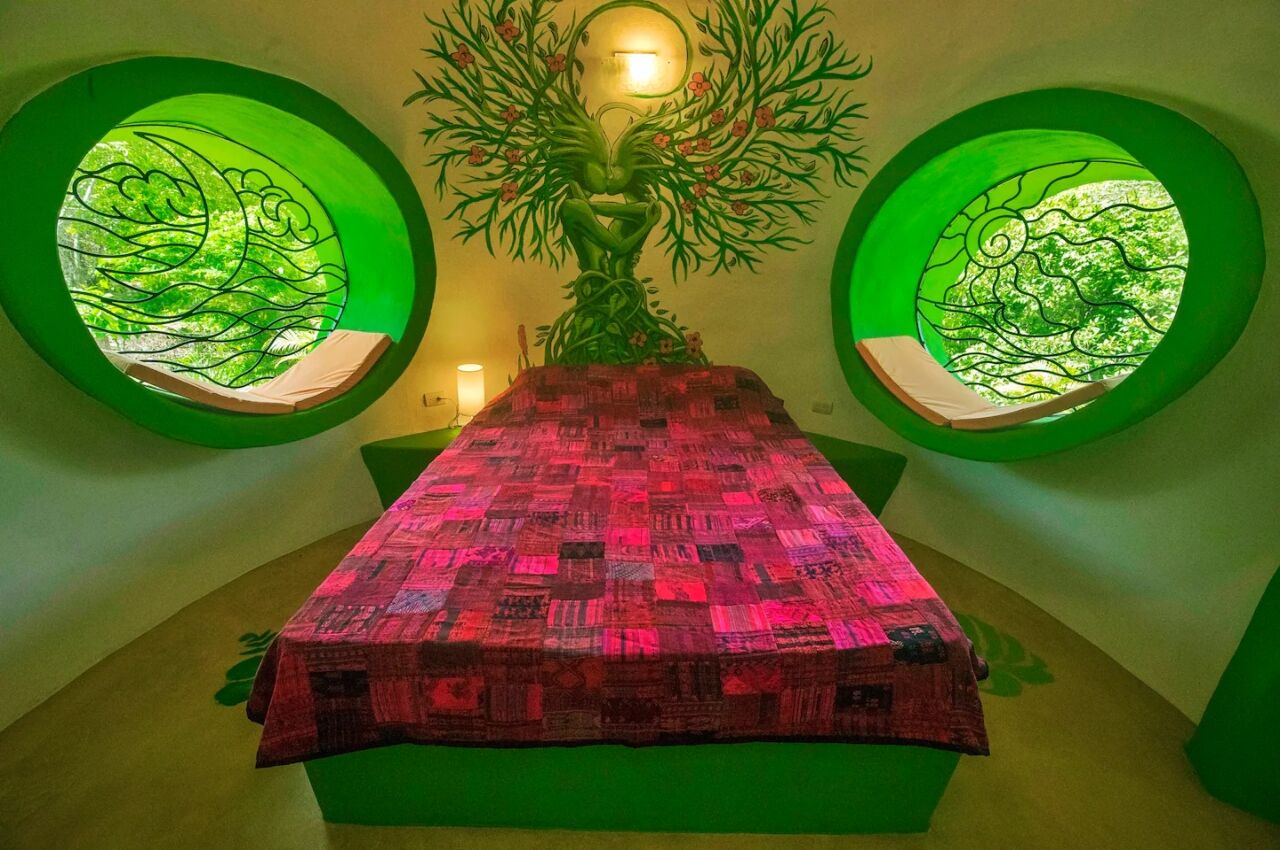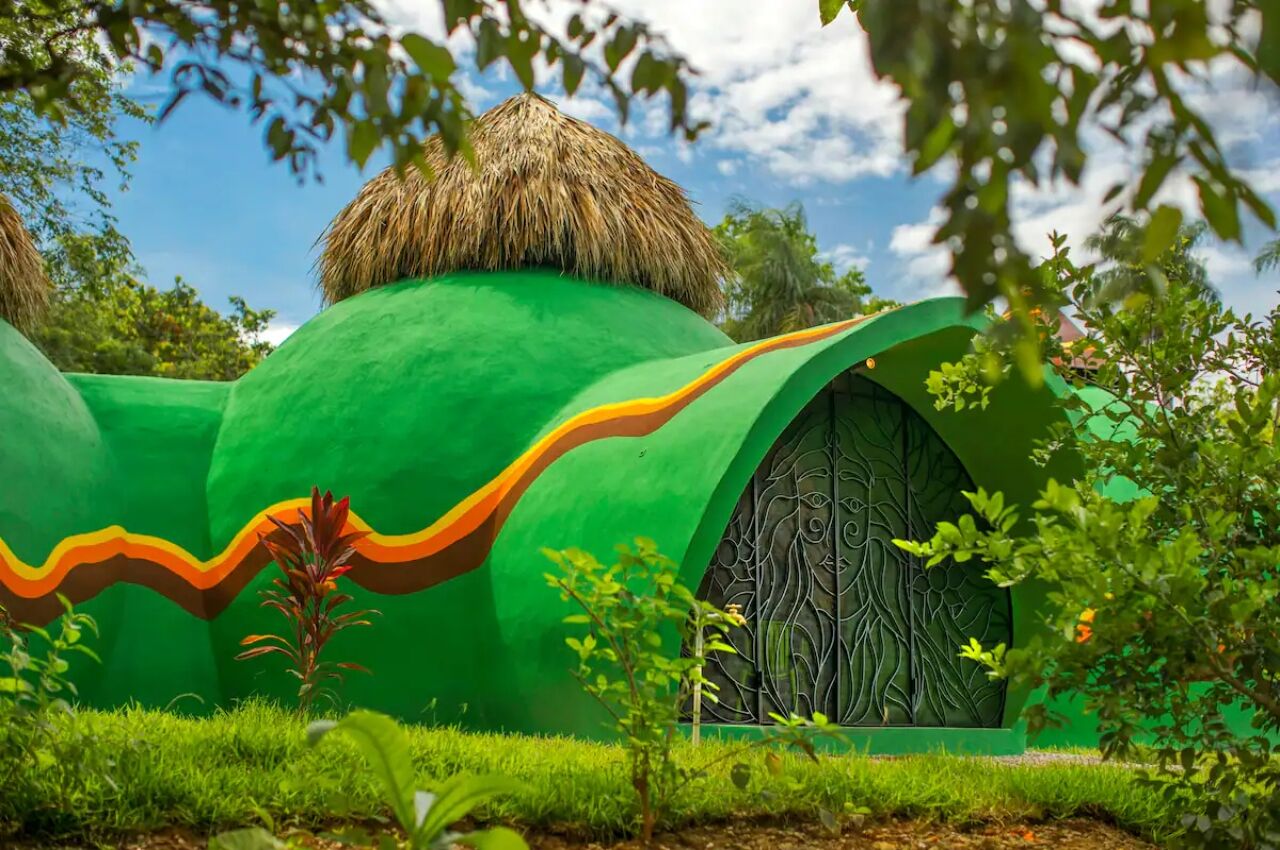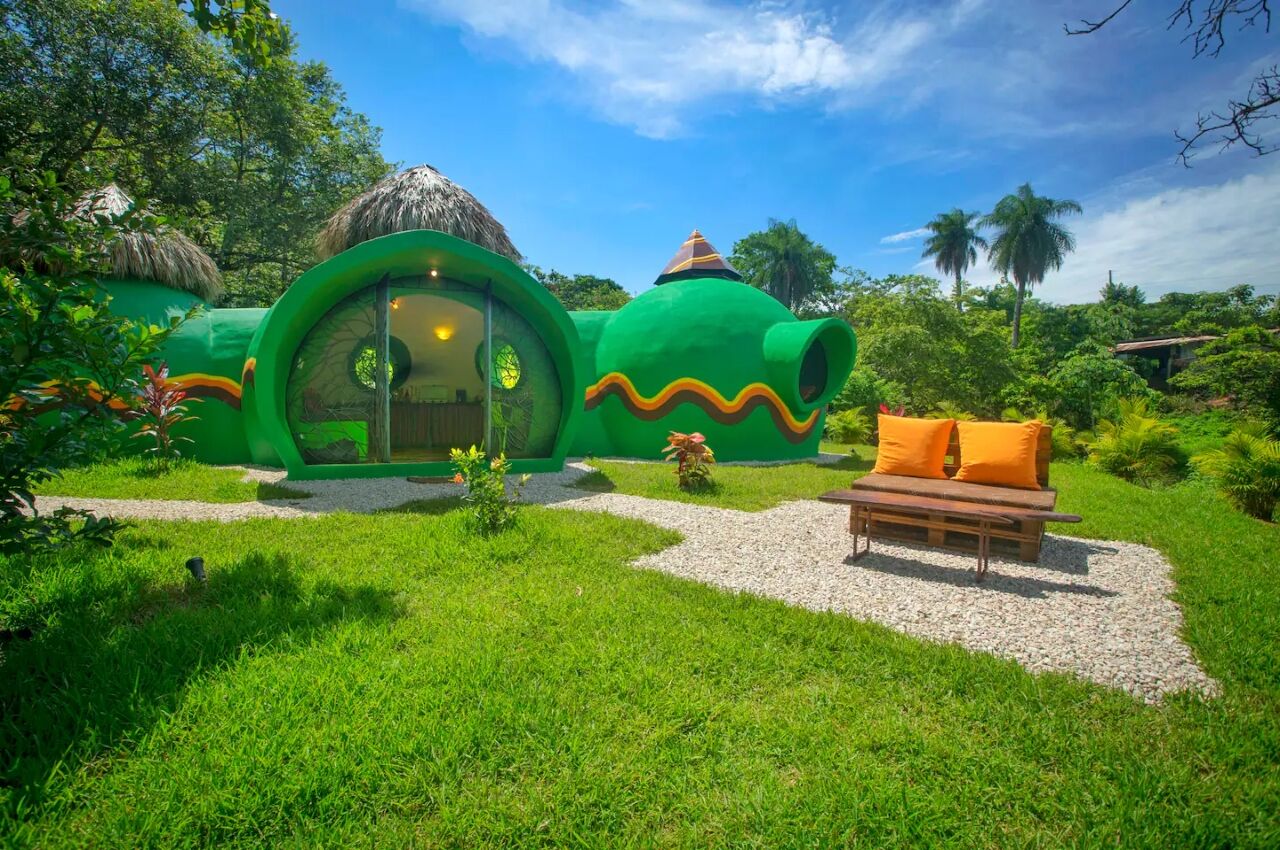 Immerse yourself in this gorgeous jungle dome in Montezuma. This unique dome is your ideal spot if you want to unwind and dive into nature. The Green Moon Lodge features a spacious bedroom with round windows that you can sit in and open up for stargazing. The living and kitchen area is the biggest in the dome and is perfect for relaxing, doing yoga, or simply staring out into the beauty of the jungle around you. Outside is a colorful garden area with tropical plants, a seating area, and a hammock to chill on in the late afternoon to nightfall to watch the stars.
Location: Costa Rica
Two guests, one bedroom
Price: $99 per night
Earth Conker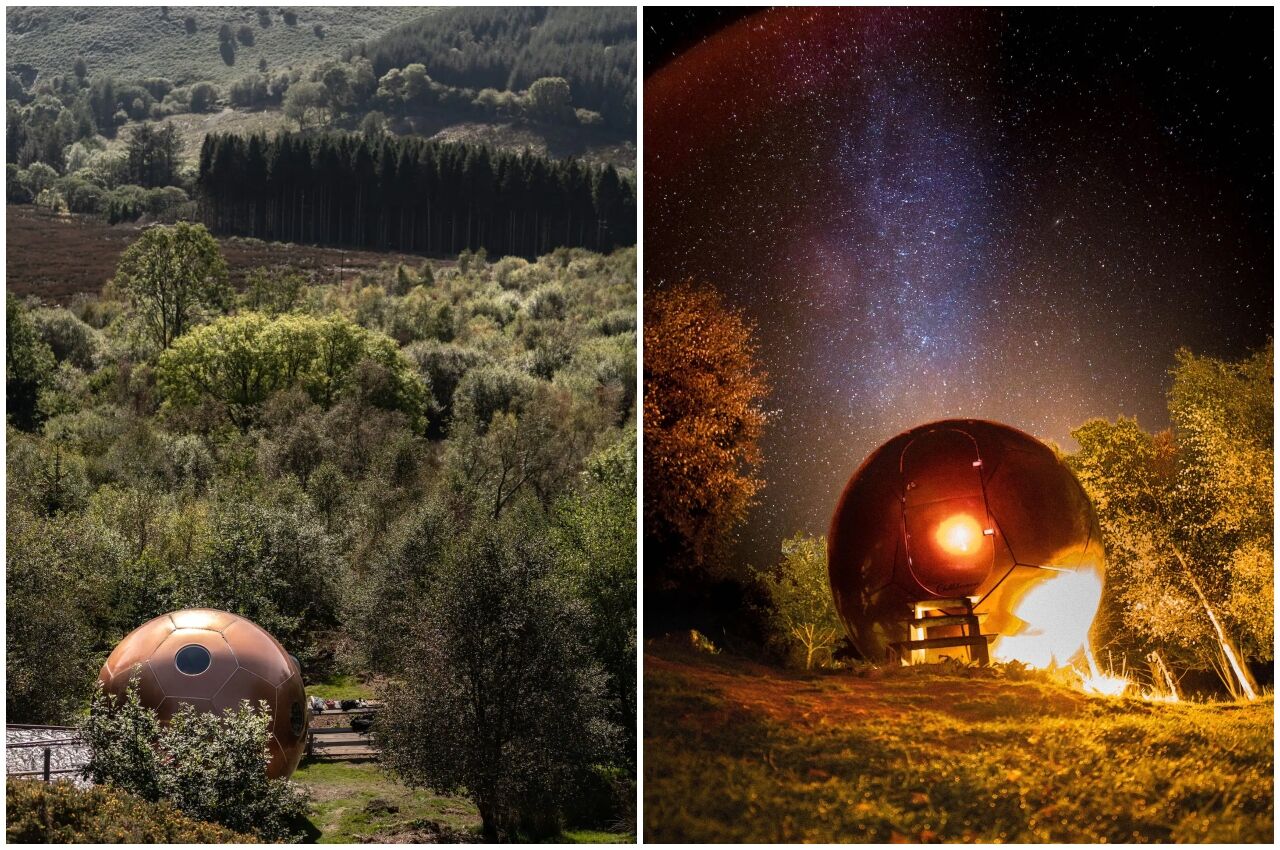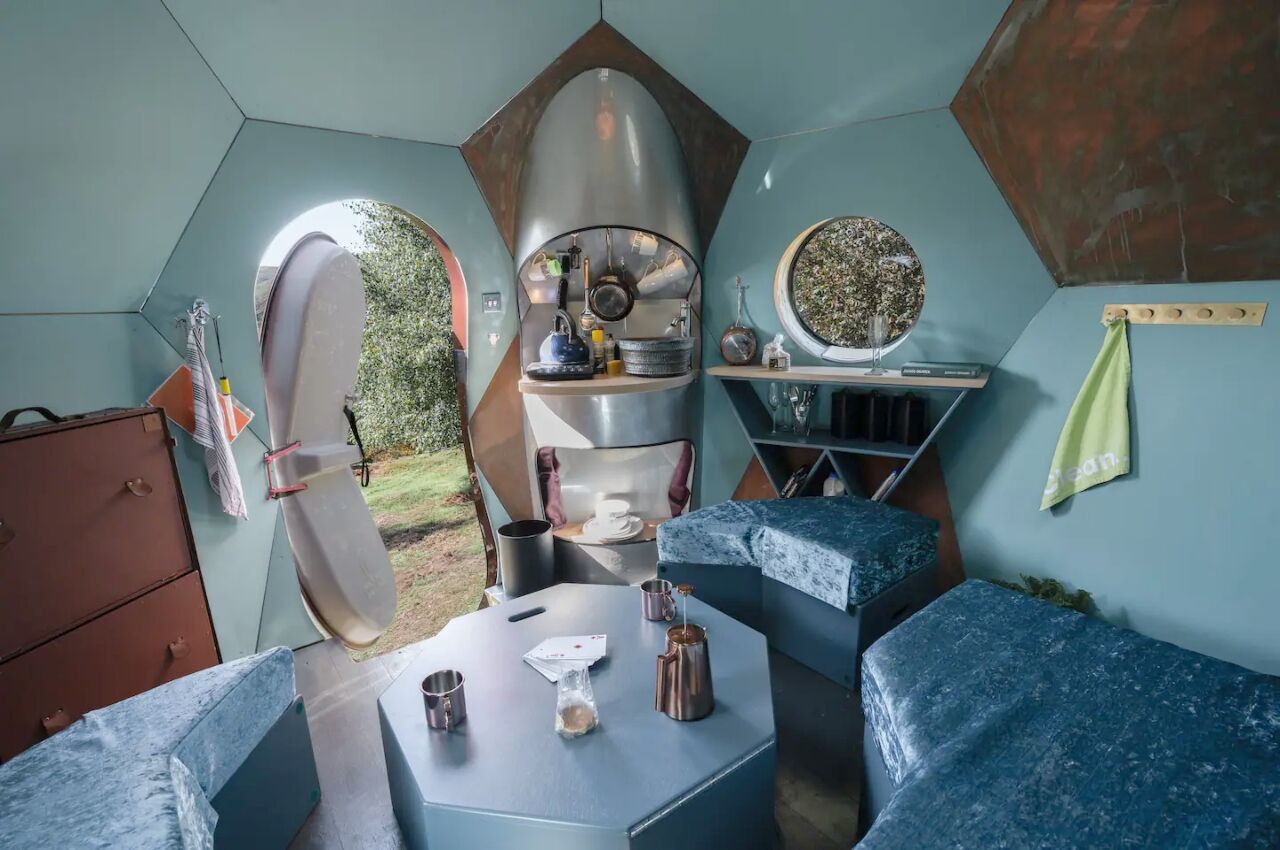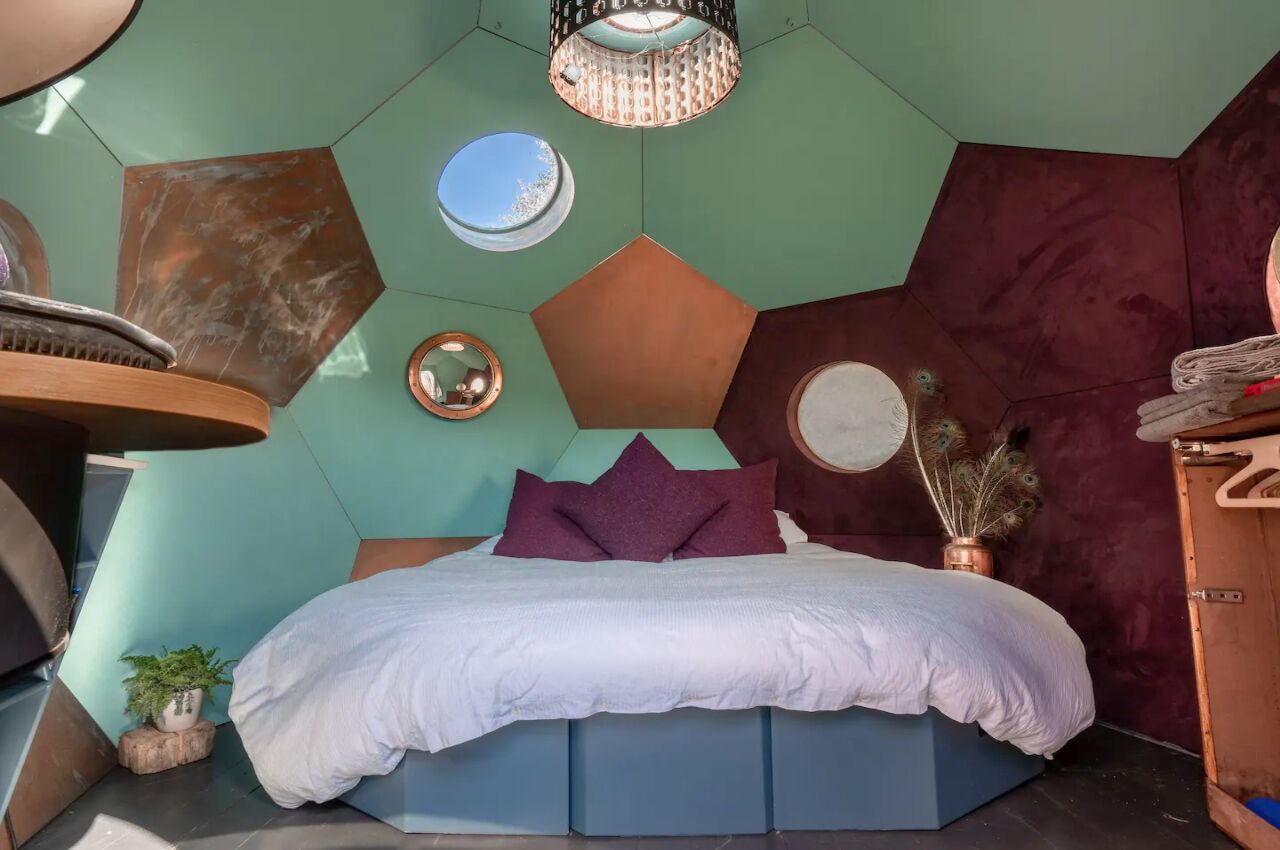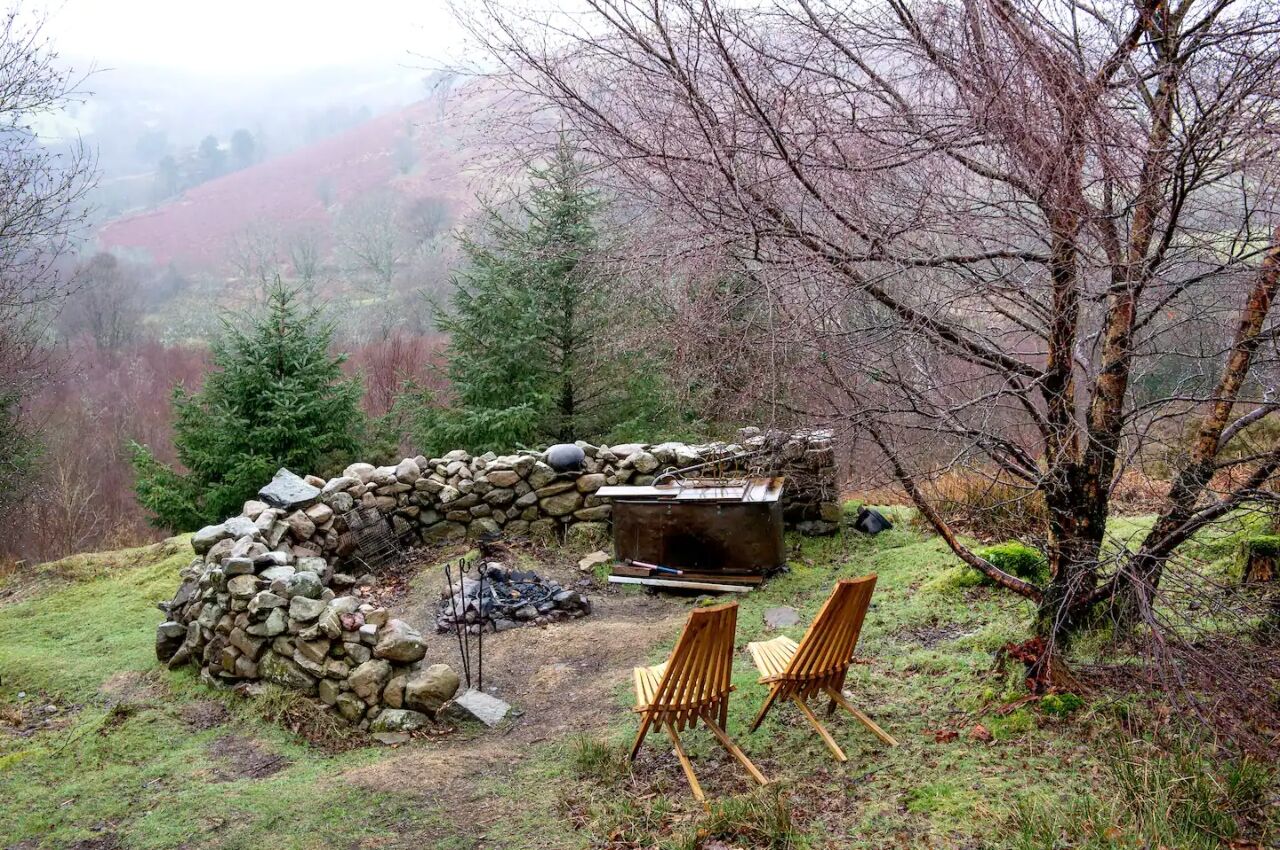 Created by inventor Jag Virdie, famous for luxury car designs, is this collection of living pods. The Earth Conker living pod is truly an escape from reality and a place where you can ditch the phone and live in the moment. Sleep in the cozy bed, and take in your surroundings by heading to Moorland Walk for stunning views, topping it off with a beer at the nearby local pub.
Location: United Kingdom
Two guests, one bedroom
Price: $210 per night
Anemomilos Windmill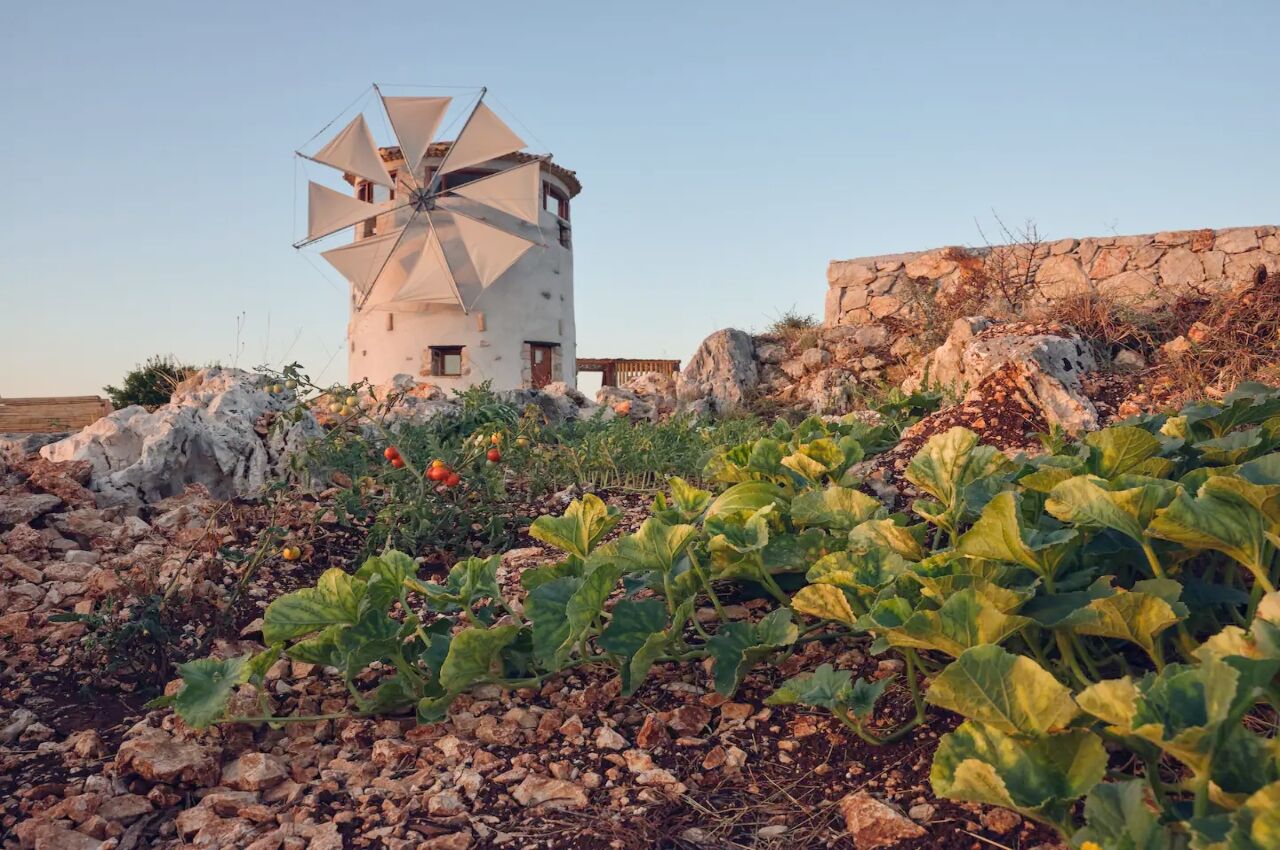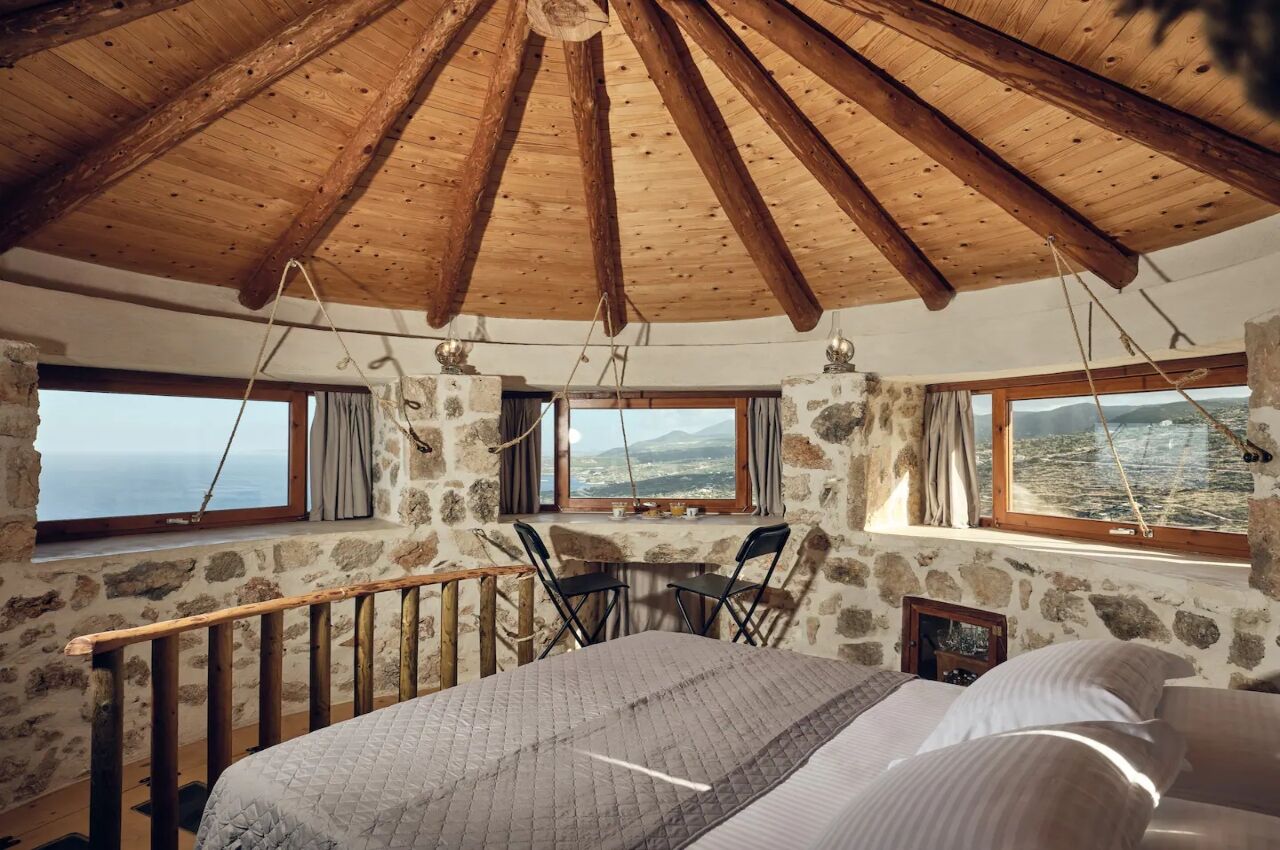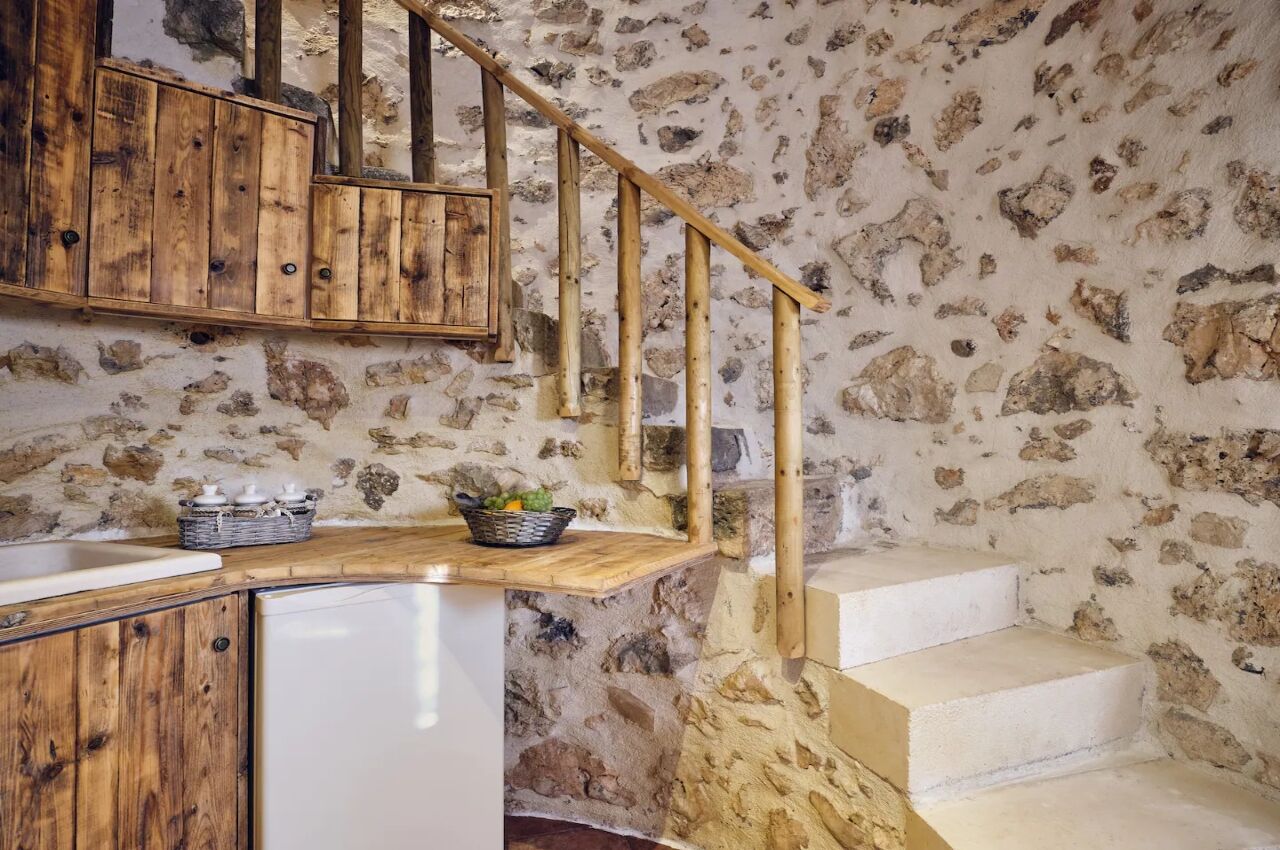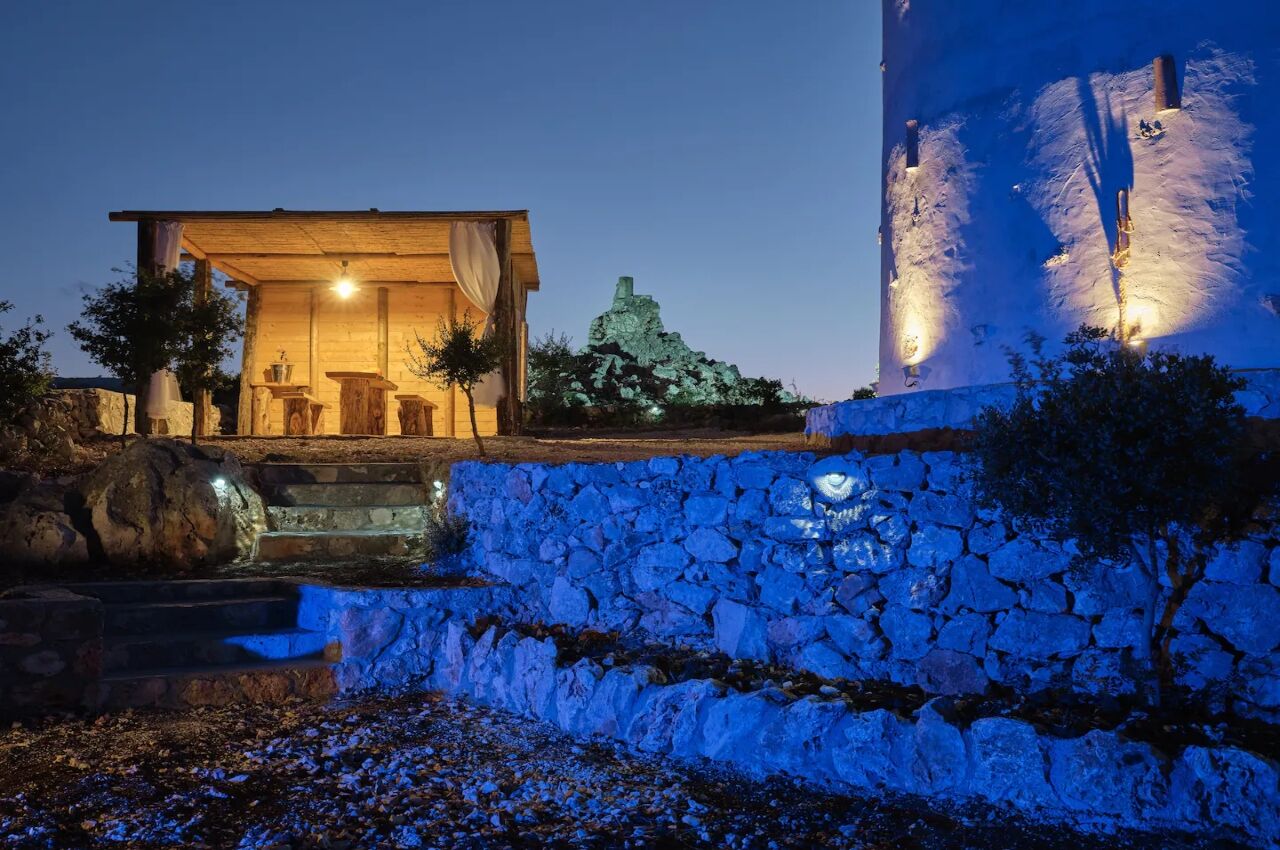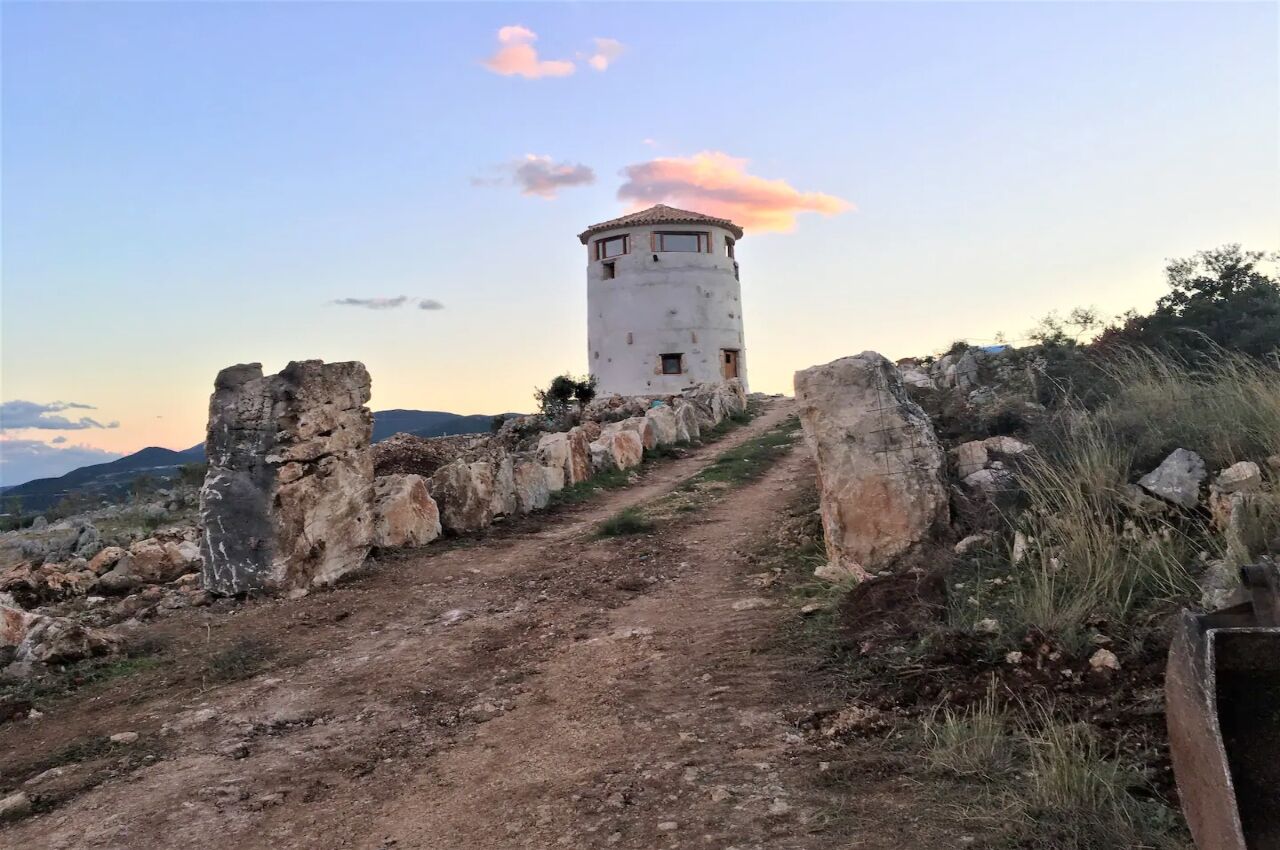 Appreciate the serenity of this beautifully renovated windmill in all its glory. This old windmill once worked to grind wheat and produce flour, and once it was stopped, the windmill started its second life as a residence. This vintage structure has three floors, the first floor features the kitchen and bathroom, the second floor is a children's bedroom, and the third floor is the master bedroom with panoramic views of the Ionian Sea and the island.
Location: Greece
Four guests, two bedrooms
Price: $283 per night
What did you think of this story?