The 11 Most Beautiful Converted Churches You Can Stay in Around the World on Airbnb
Chances are you're familiar with "glamping," but have you ever heard the term "champing?" This unique experience allows guests to stay in refurbished Airbnb church and chapel rentals, and is a travel trend that history buffs, archi-lovers, and home-reno aficionados are sure to love. Once places of worship, these historic holiday sanctuaries have been transformed into luxurious accommodations. From upstate New York to Newcastle Australia, we've rounded up the most beautiful converted churches around the world – all run by Superhosts and with a rating of 4.9 or higher. So the next time you find yourself thinking, "I wonder if there's a church Airbnb near me," your answer is right here.
Matador's

guides to

the best of Airbnb Categories:
We hope you love the Airbnb church rentals we recommend! Just so you know, Matador may collect a small commission from the links on this page if you decide to book a stay. Listed prices are accurate as of the time of publication.
Airbnb church rentals in the United States and Canada
Phillipsport Church House – Wurtsboro, New York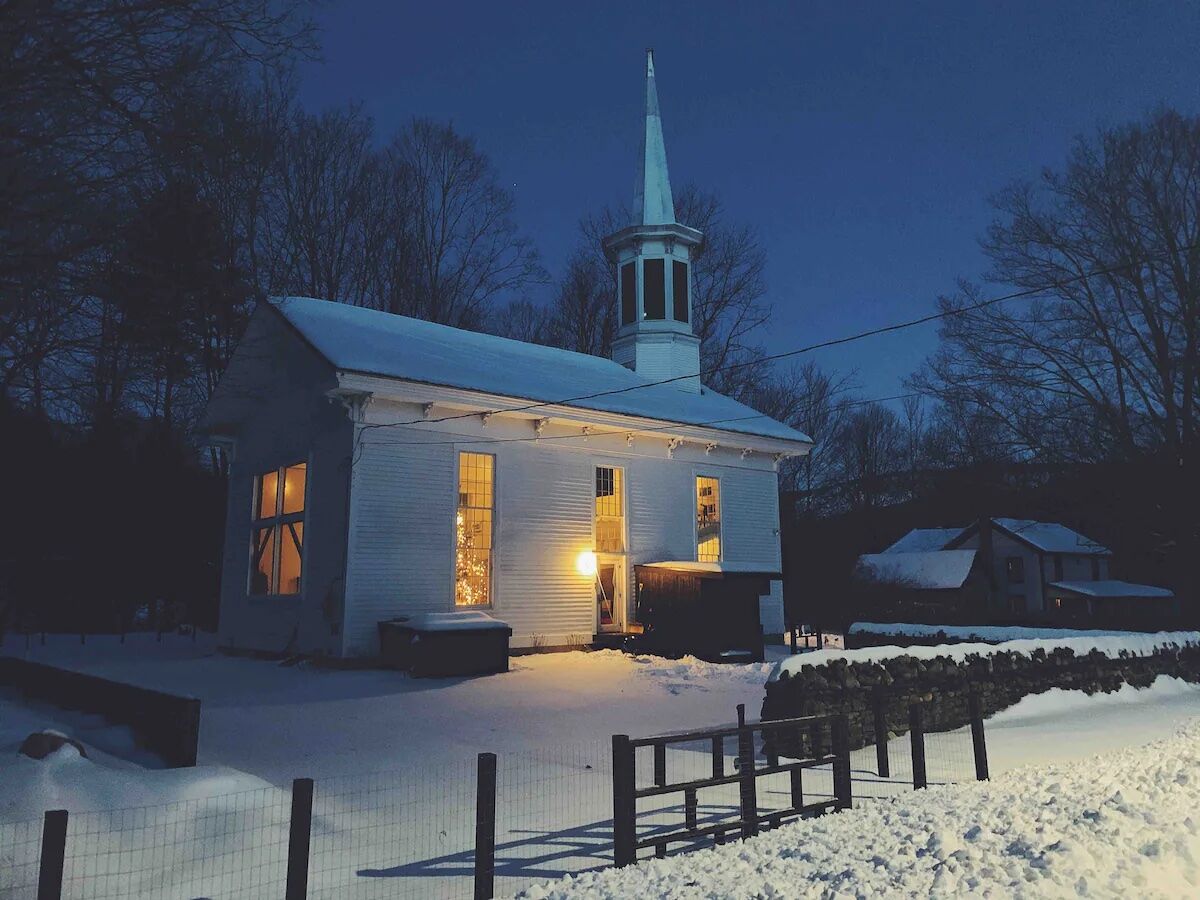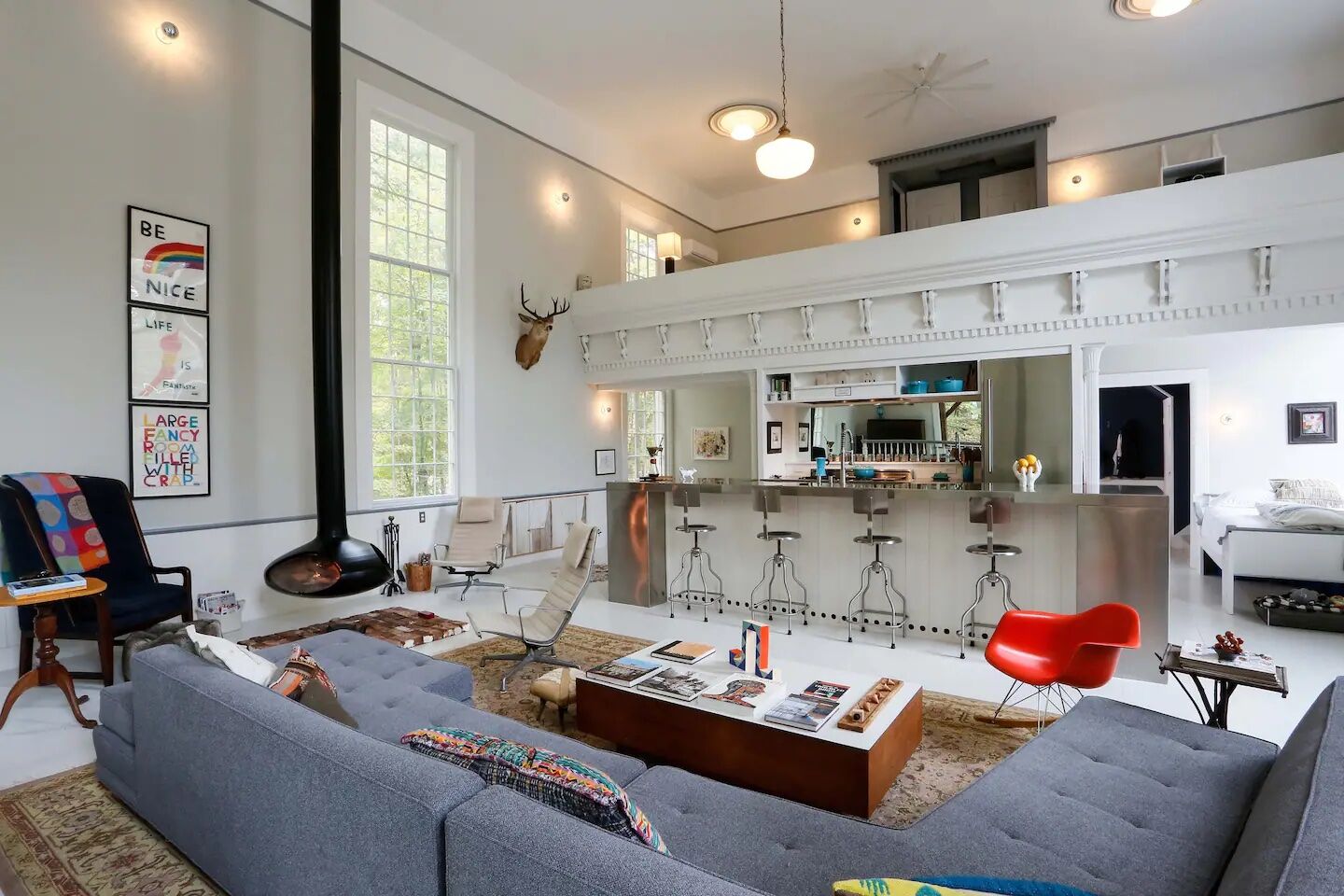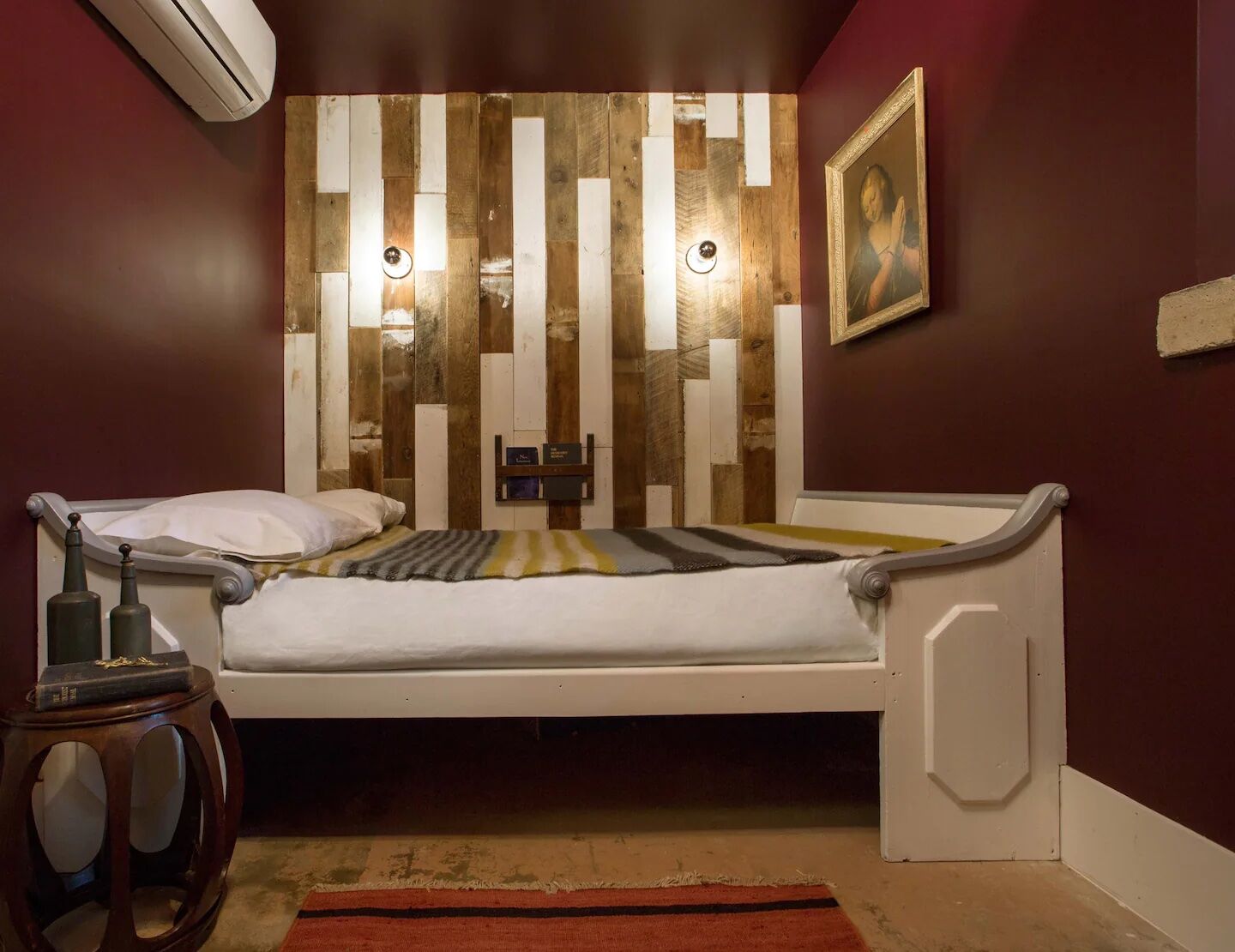 The Phillipsport Church has been featured prominently by the site and media, and for good reason. Designed by architect Matthew Bremer, the 1823 structure has been carefully converted into a stunning upstate getaway with tasteful furnishings, a suspended Fireorb fireplace, speaker setup, and even a projector screen. Chances are you won't want to peel yourself away from the cozy lounge, but, on the off chance you do leave the property, a number of trendy cafes, galleries, breweries, and hikes are just a short drive away.
Six guests, five bedrooms
Price: $579 per night
Modern Luxury in Converted Church – Denver, Colorado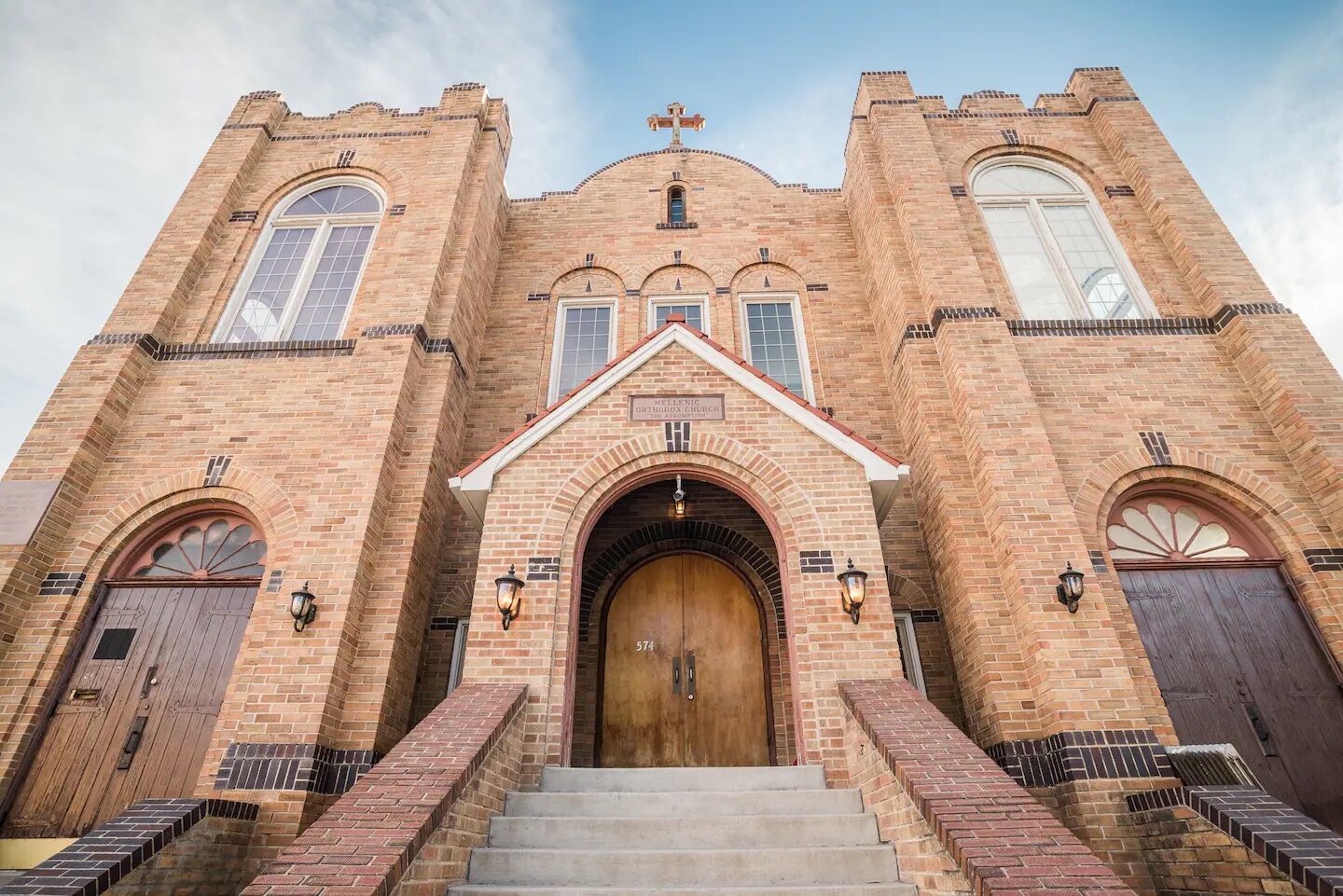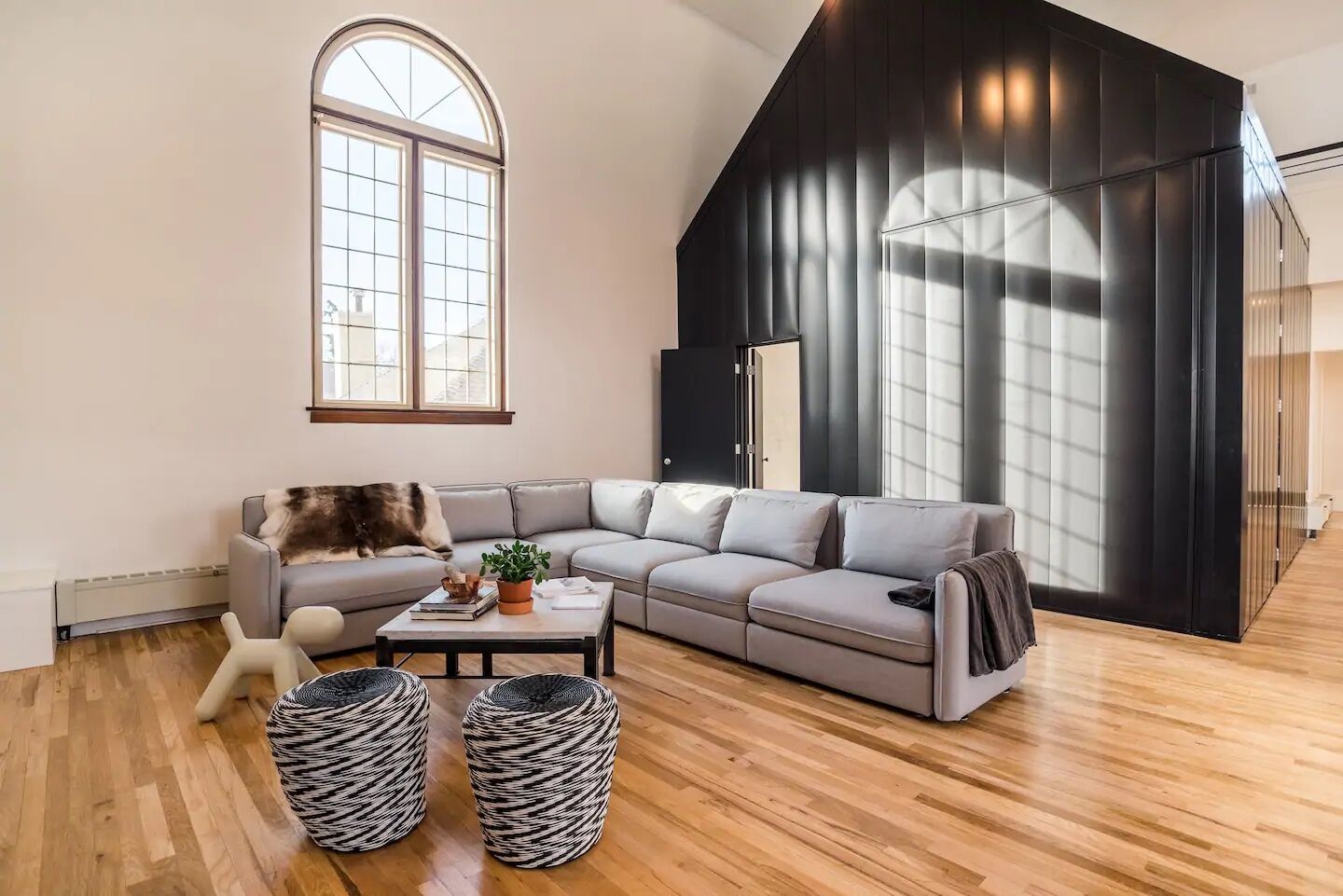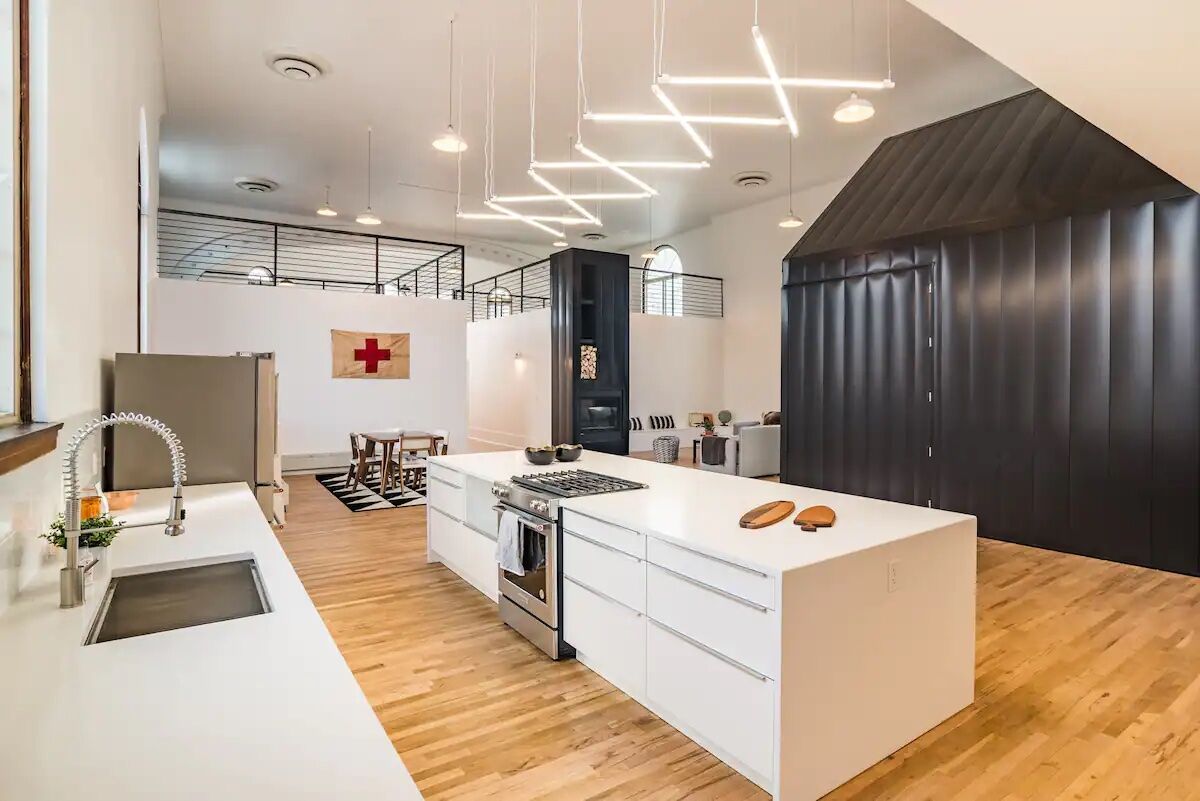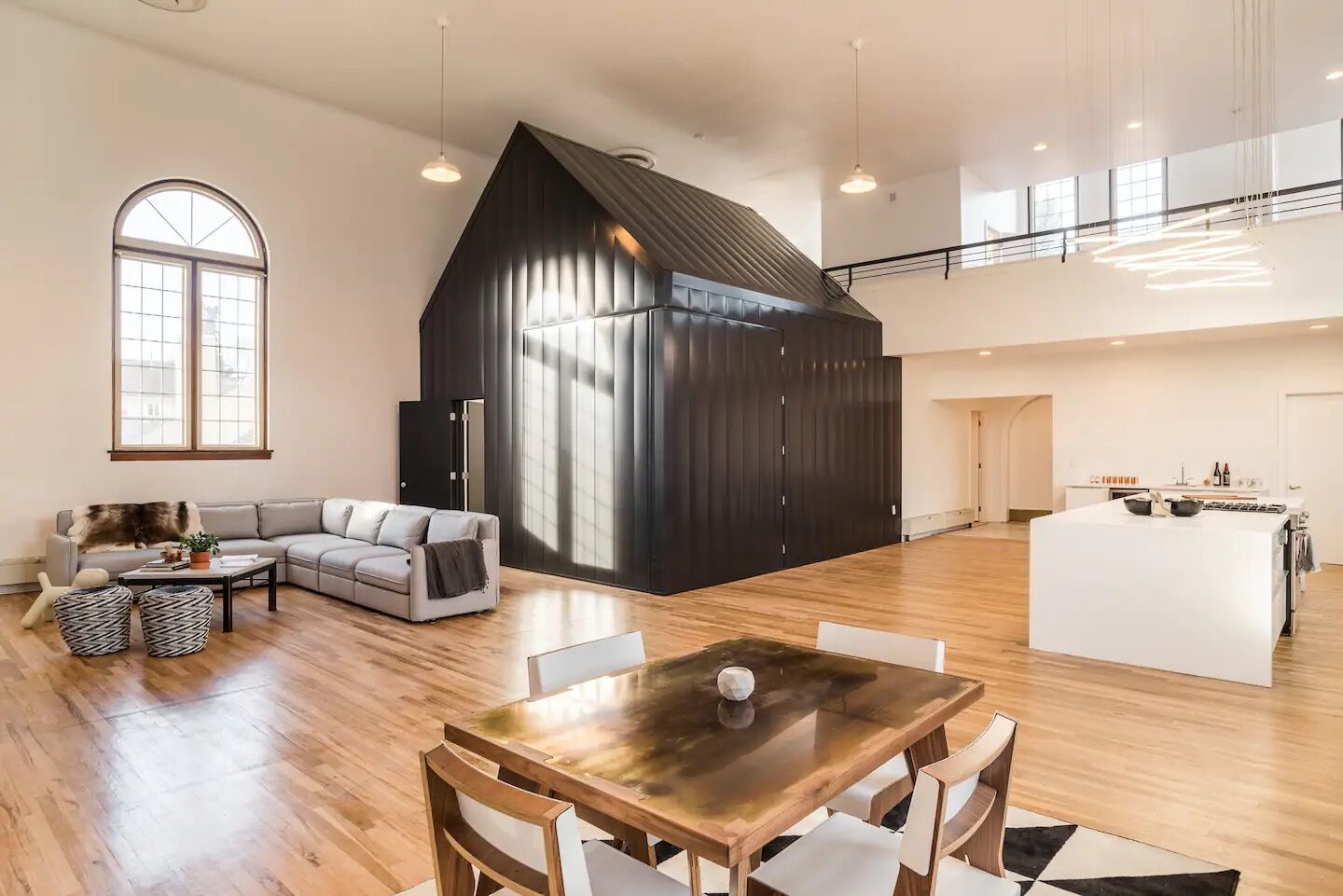 Since its conversion in 2016, this 1930's church-turned-Airbnb has become famous in the Colorado capital. Located in the heart of the city, it is convenient to all things Denver and is the perfect space for large groups in search of a unique accommodation experience. Its high ceilings and large arched windows fill the space with natural light – so much light, in fact, that previous guests recommend bringing an eye mask if you're not an early riser. The property hosts up to 12 guests and even has a one-of-a-kind indoor tiny house suite with its own bedroom and bathroom.
Twelve guests, five bedrooms
Price: $488 per night
Cozy Creative Retreat in Converted 1856 Church – Craryville, New York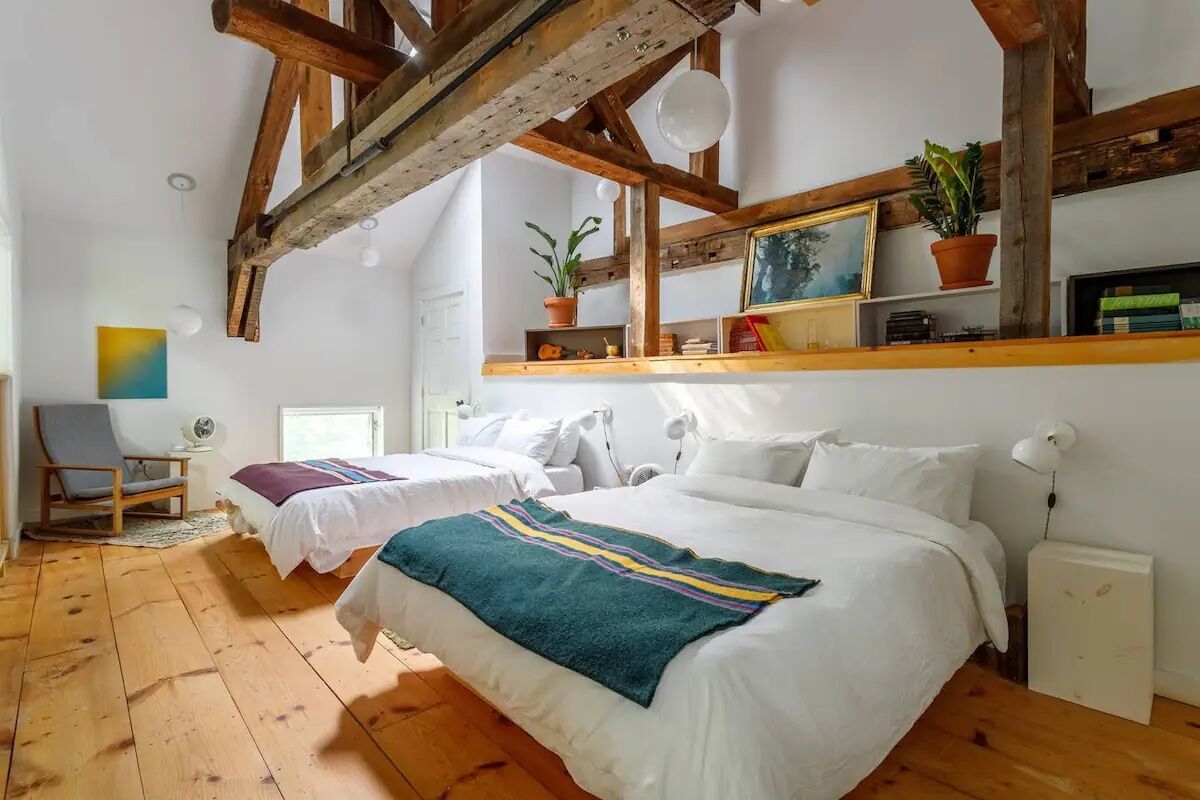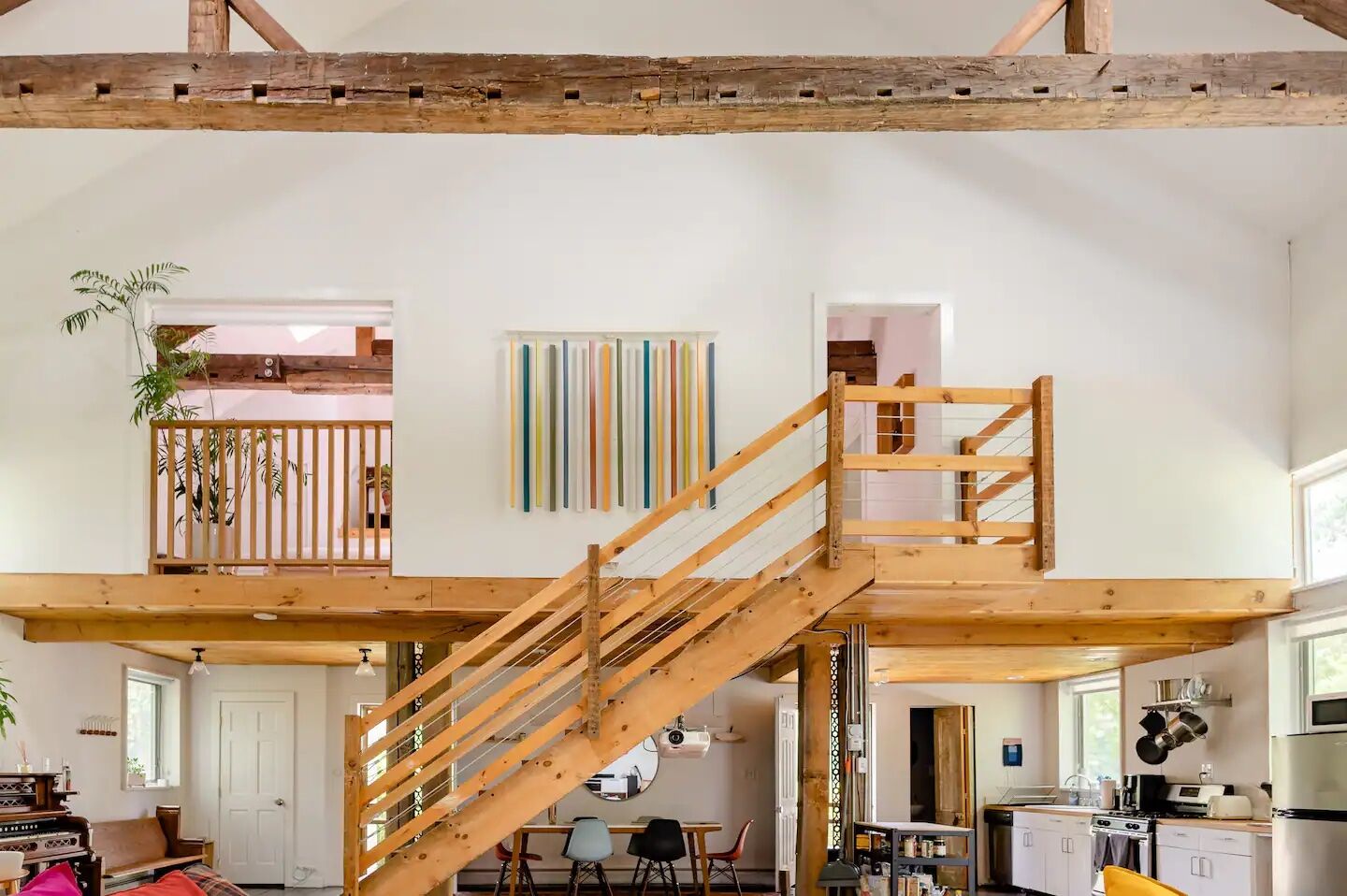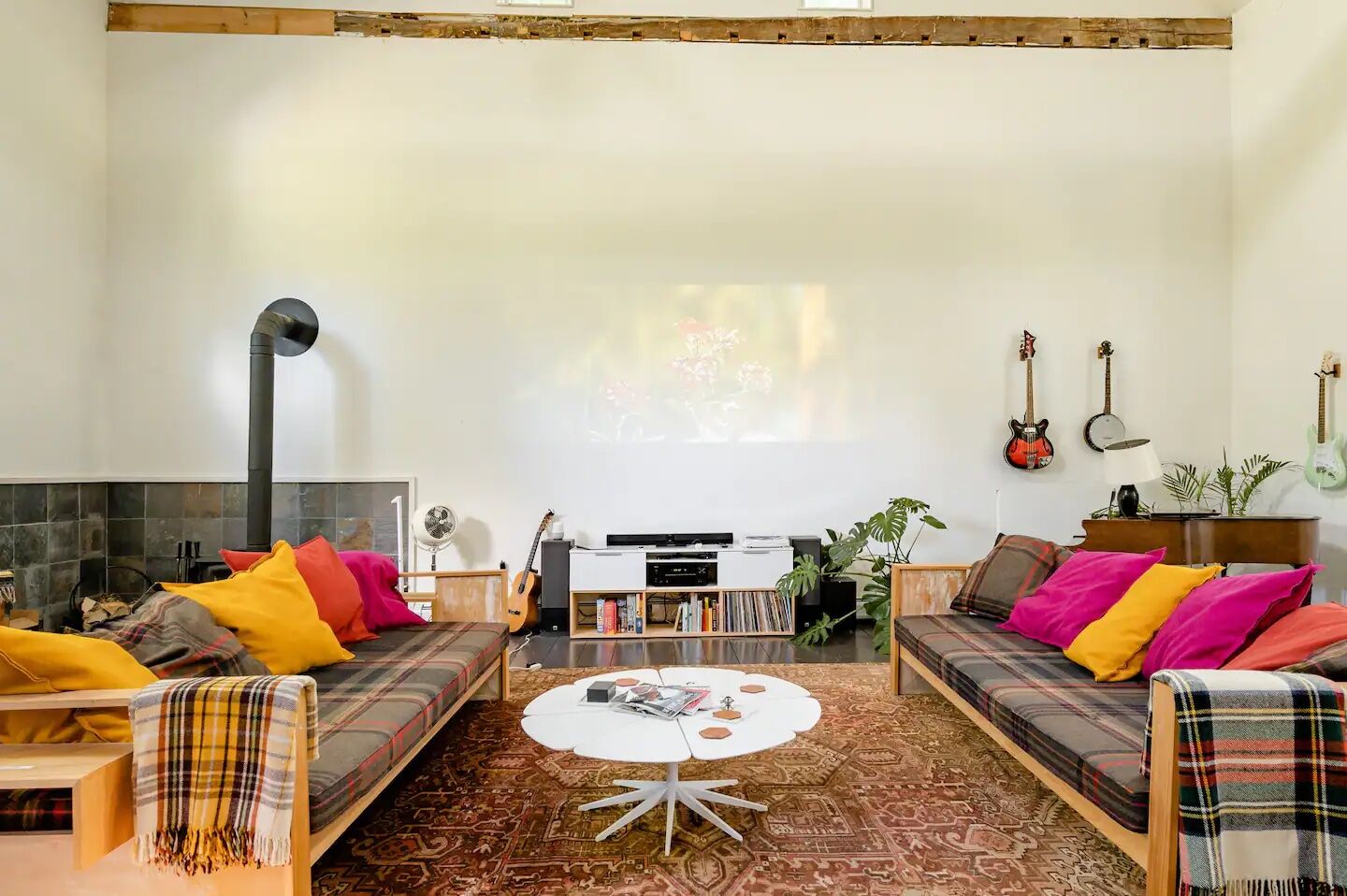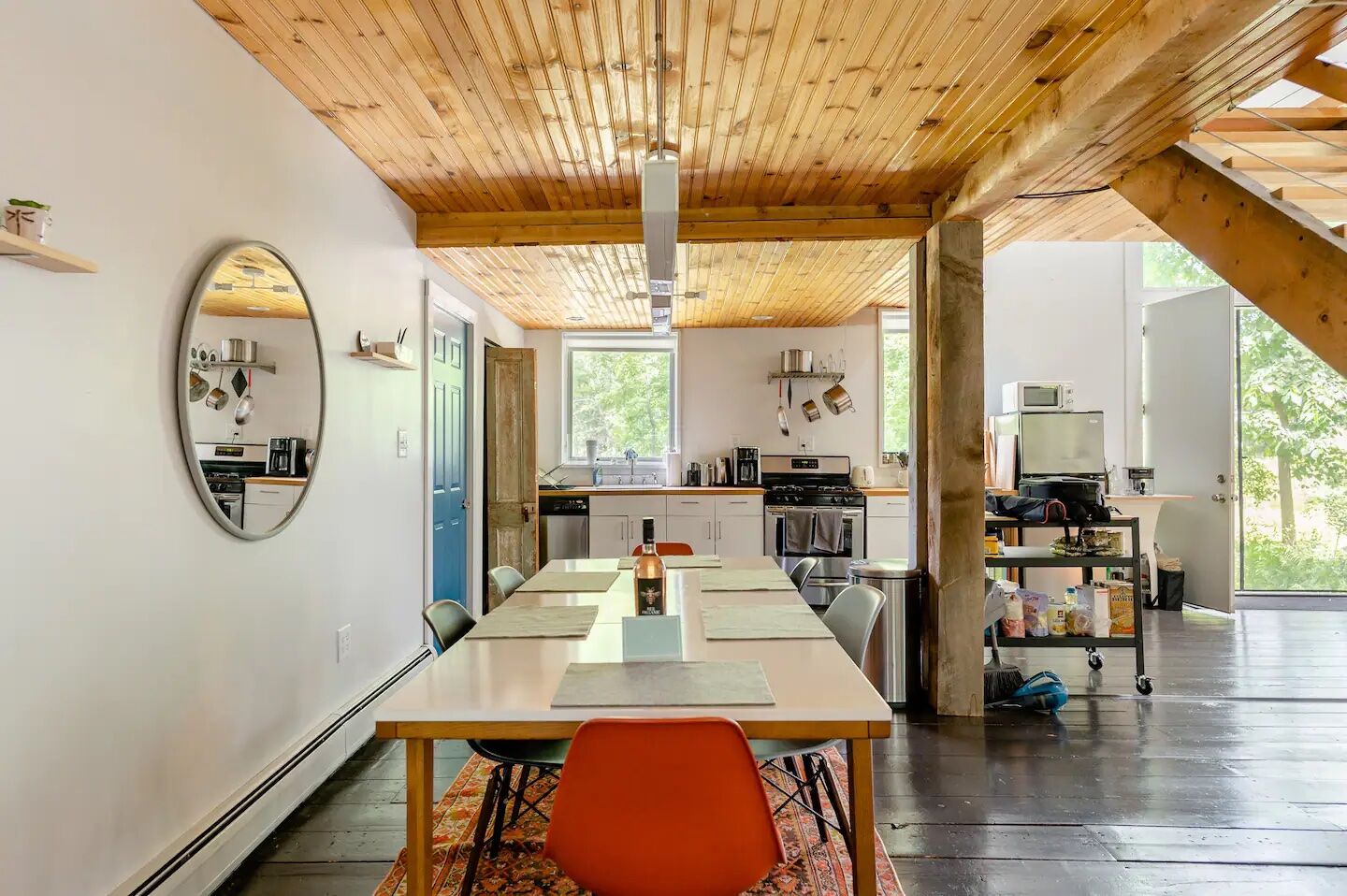 This Hudson Valley hideaway is the perfect place for creatives of all kinds to escape the city and get into their artistic flow. Built in 1856 as a one-room Lutheran Church, it was recently converted to include all the amenities you will need for a cozy, rustic retreat. retreat. Our favorite feature is the property's music corner which boasts a growing vinyl collection, studio setup, and a number of instruments including a 70's Chickering baby grand piano.
Six guests, one bedroom
Price: $215 per night
Escape to Stunning Former Church – Woodstock, New York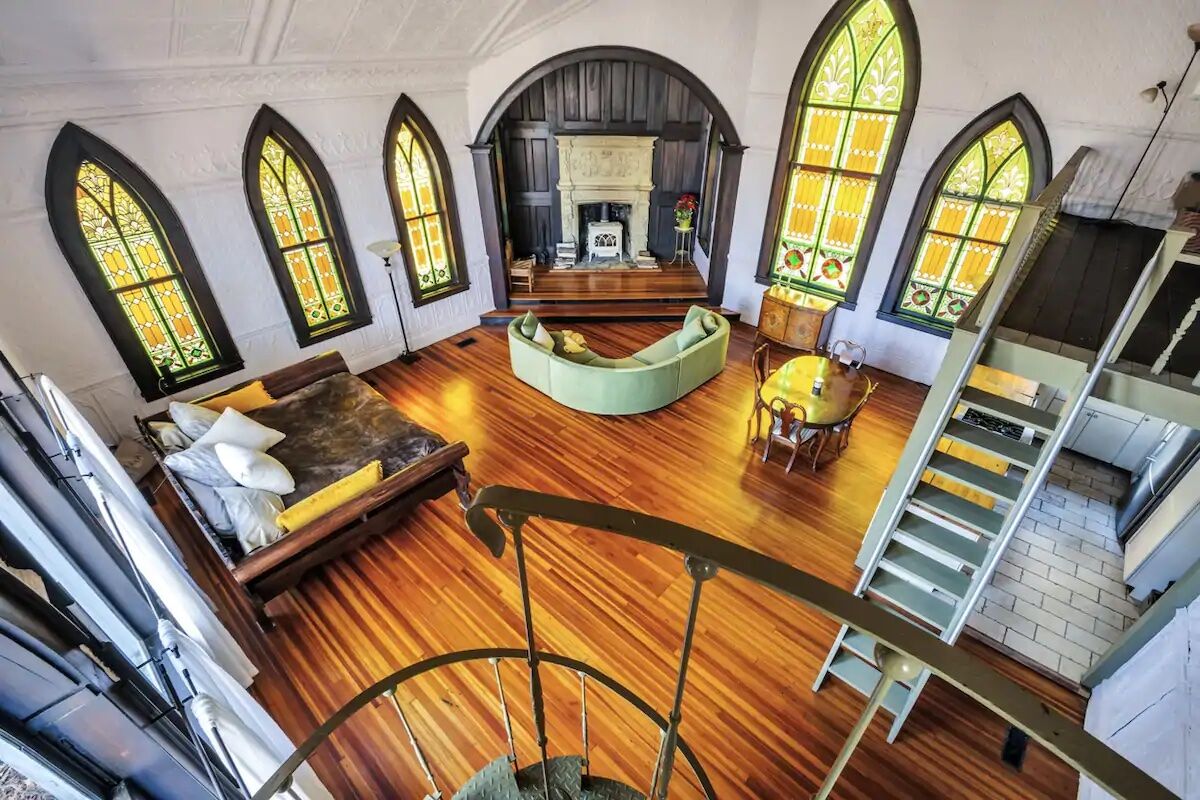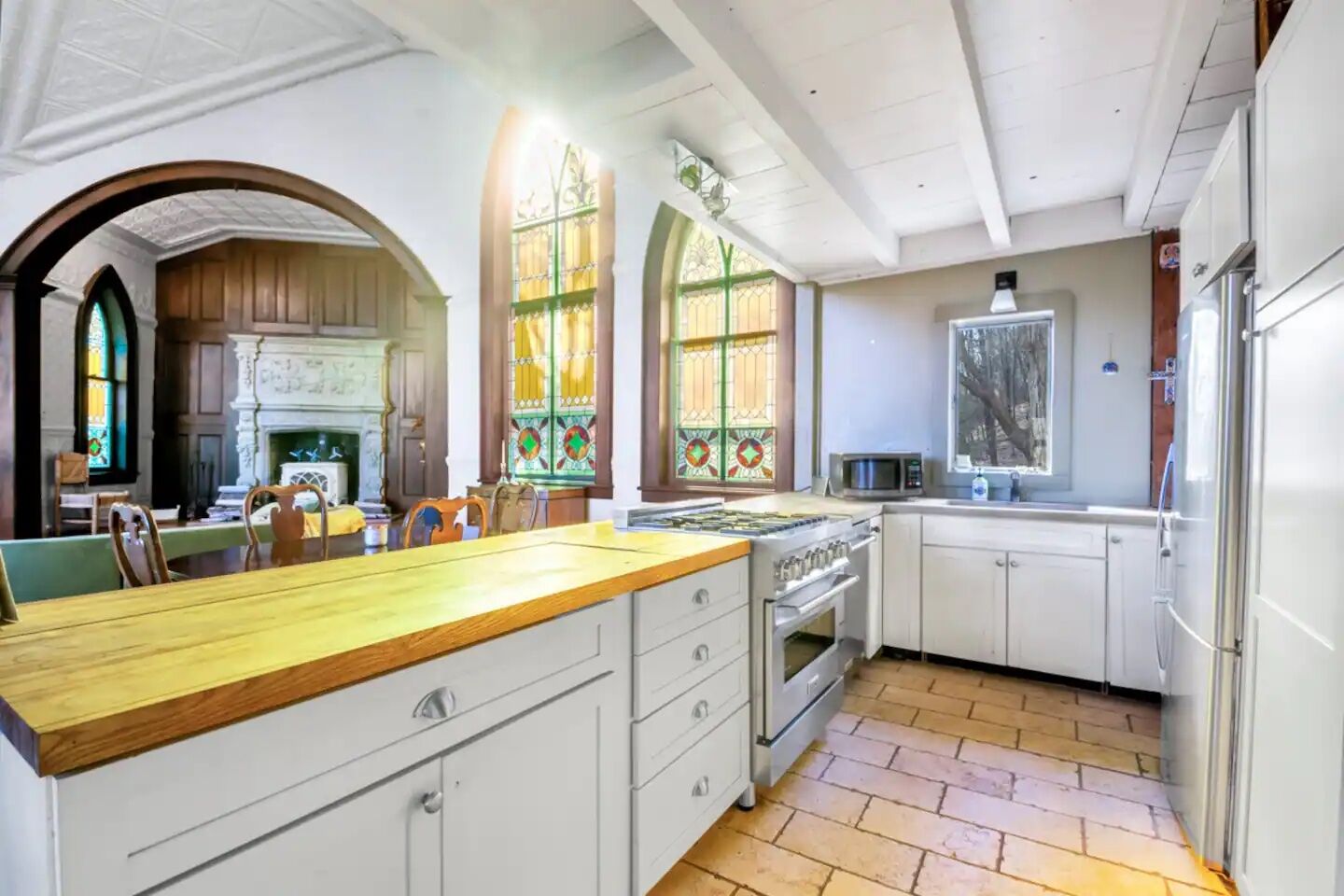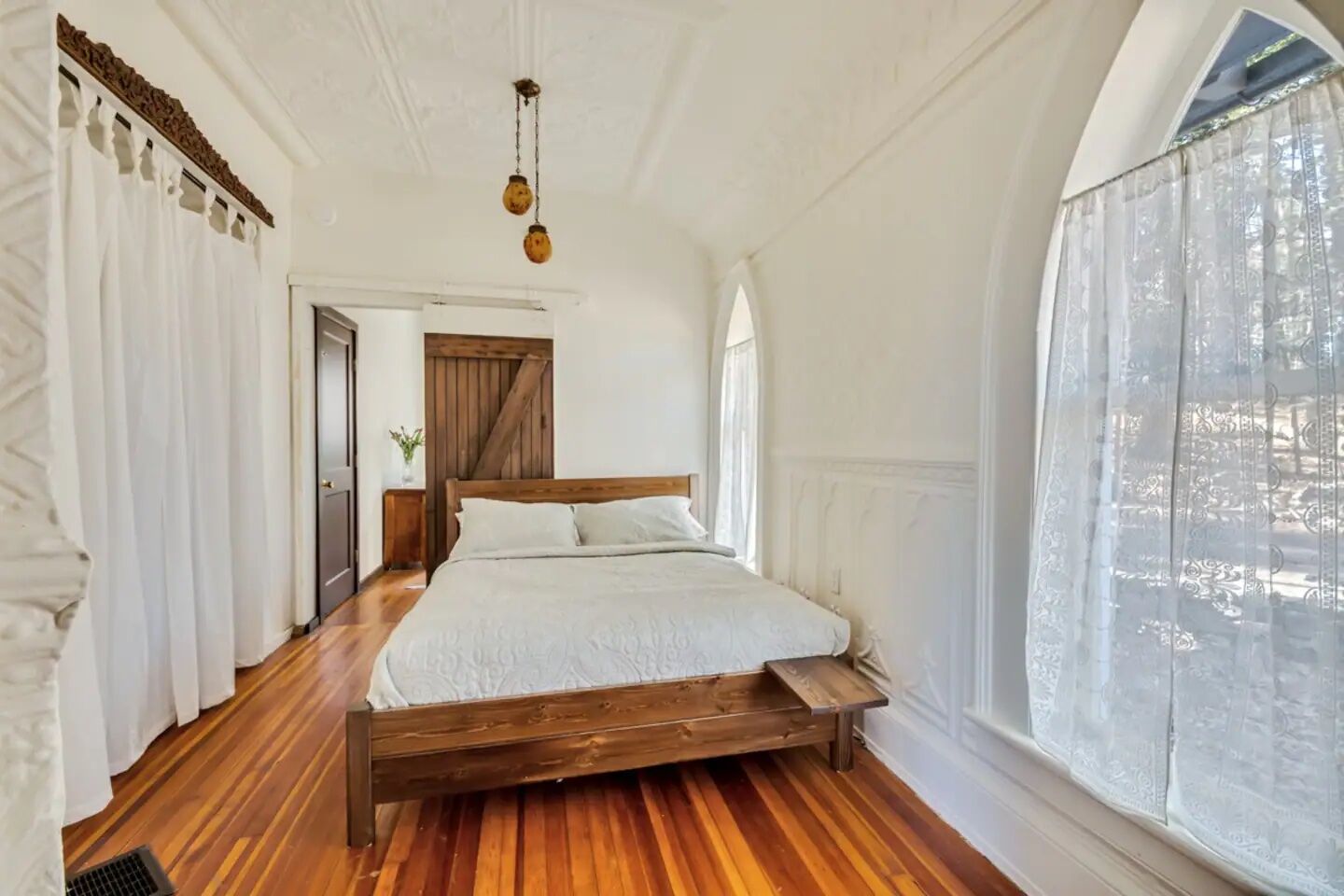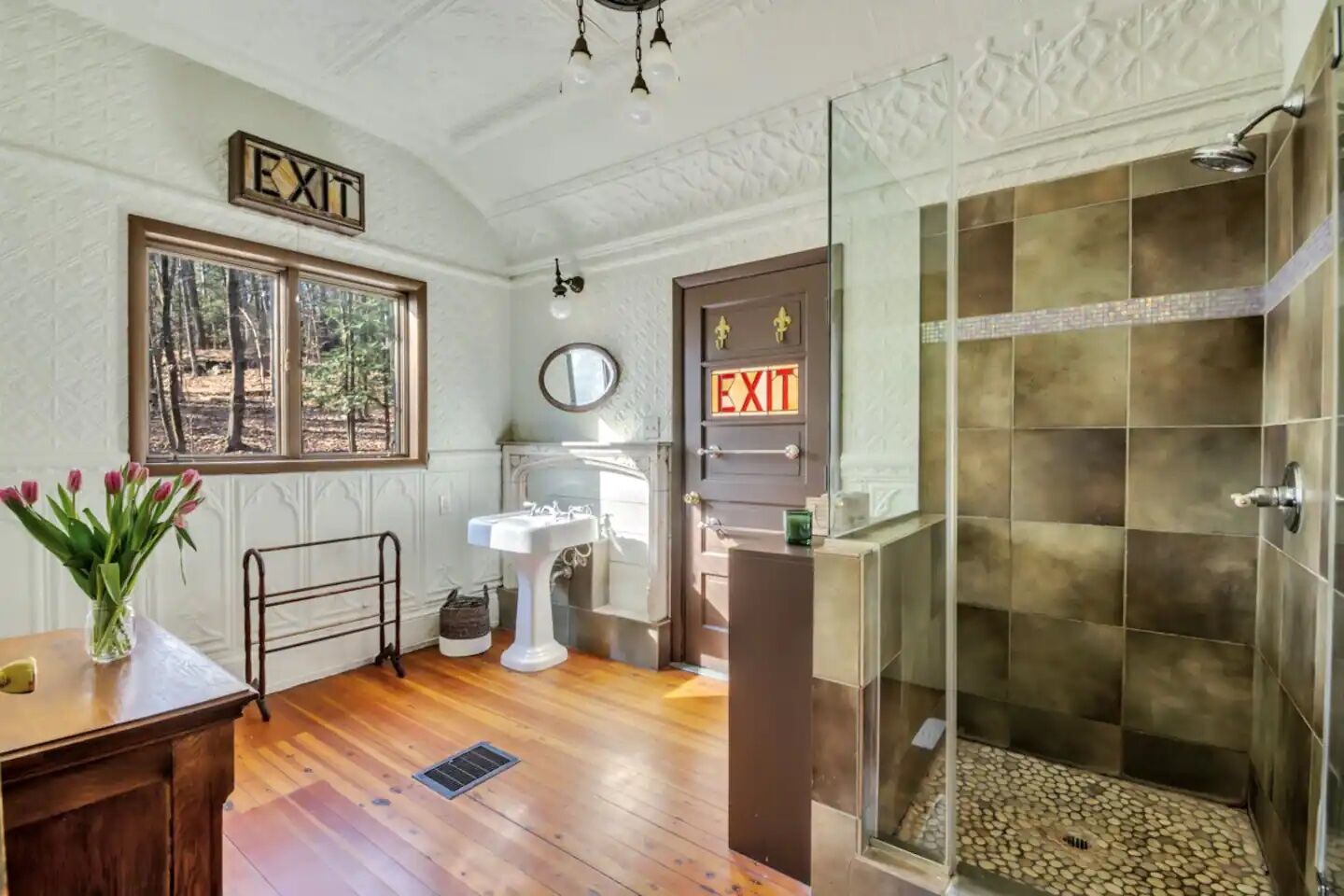 Constructed in 1914, this little church on the hill has since been restored into a quiet forest hideaway. The great room has soaring cathedral ceilings, and a romantic wood-burning stove, and is framed by original stained glass. You won't find any projector screens here, or any TV at all for that matter. The chapel in the woods is, however, fully equipped with lots of books and board games, making it the perfect space for travelers seeking a full digital detox.
Four guests, two bedrooms
Price: $324 per night
The Prince Edward County Church – Ameliasburgh, Ontario, Canada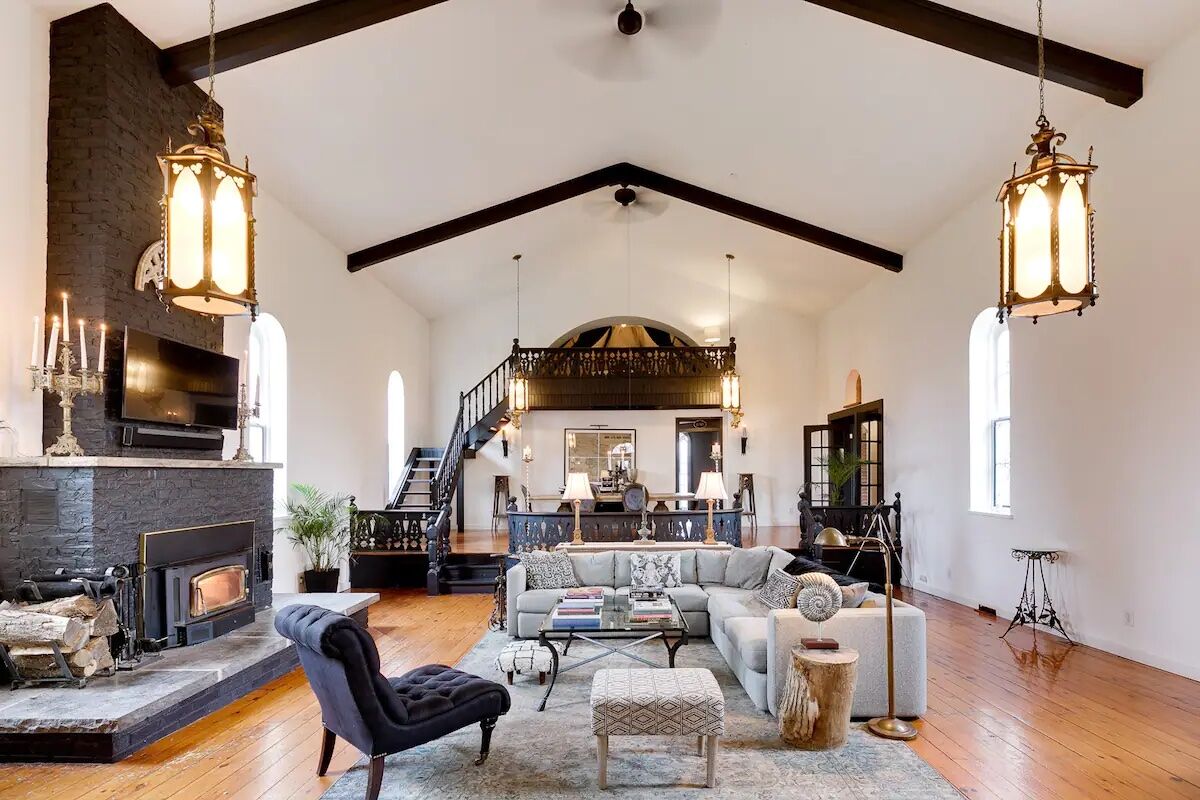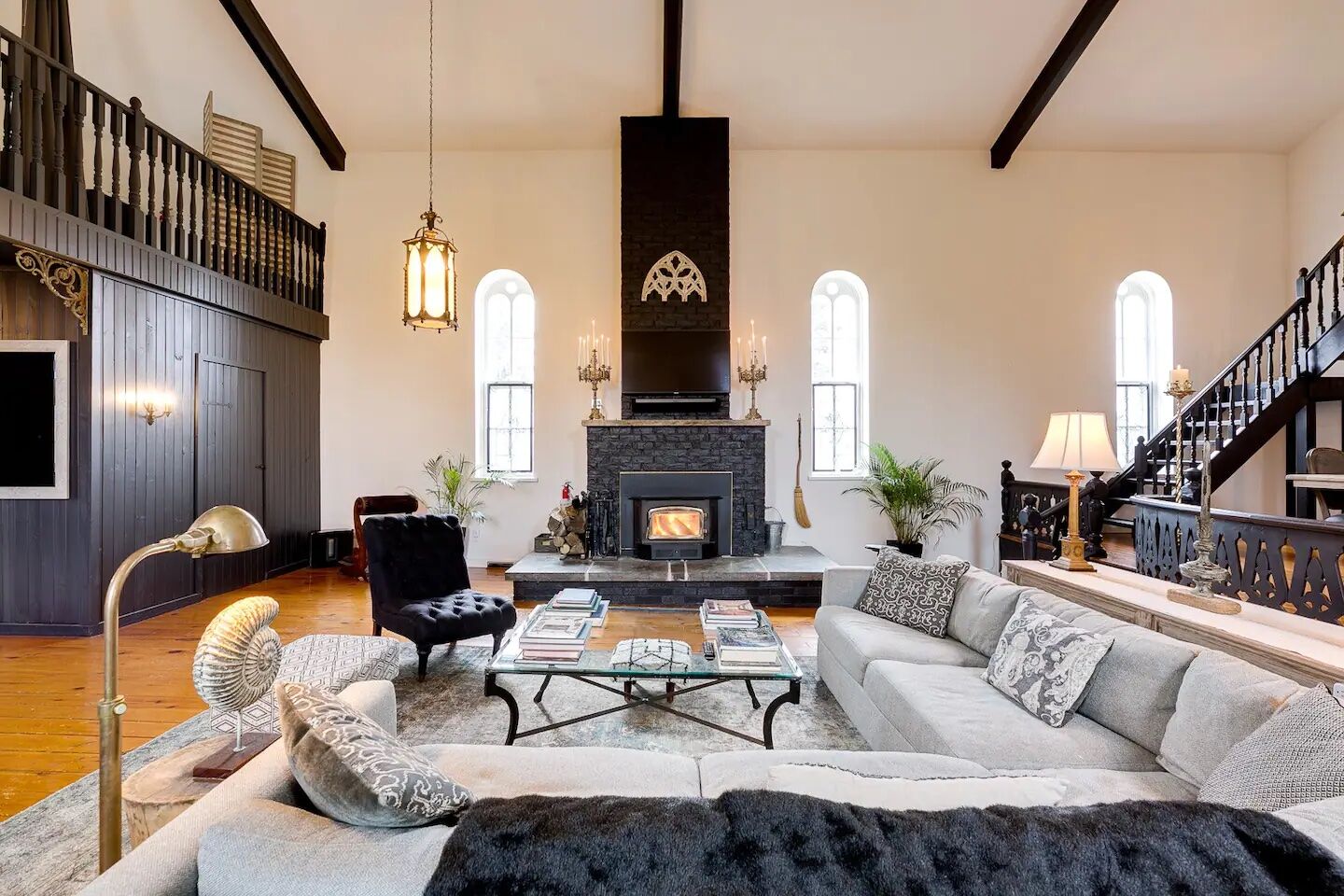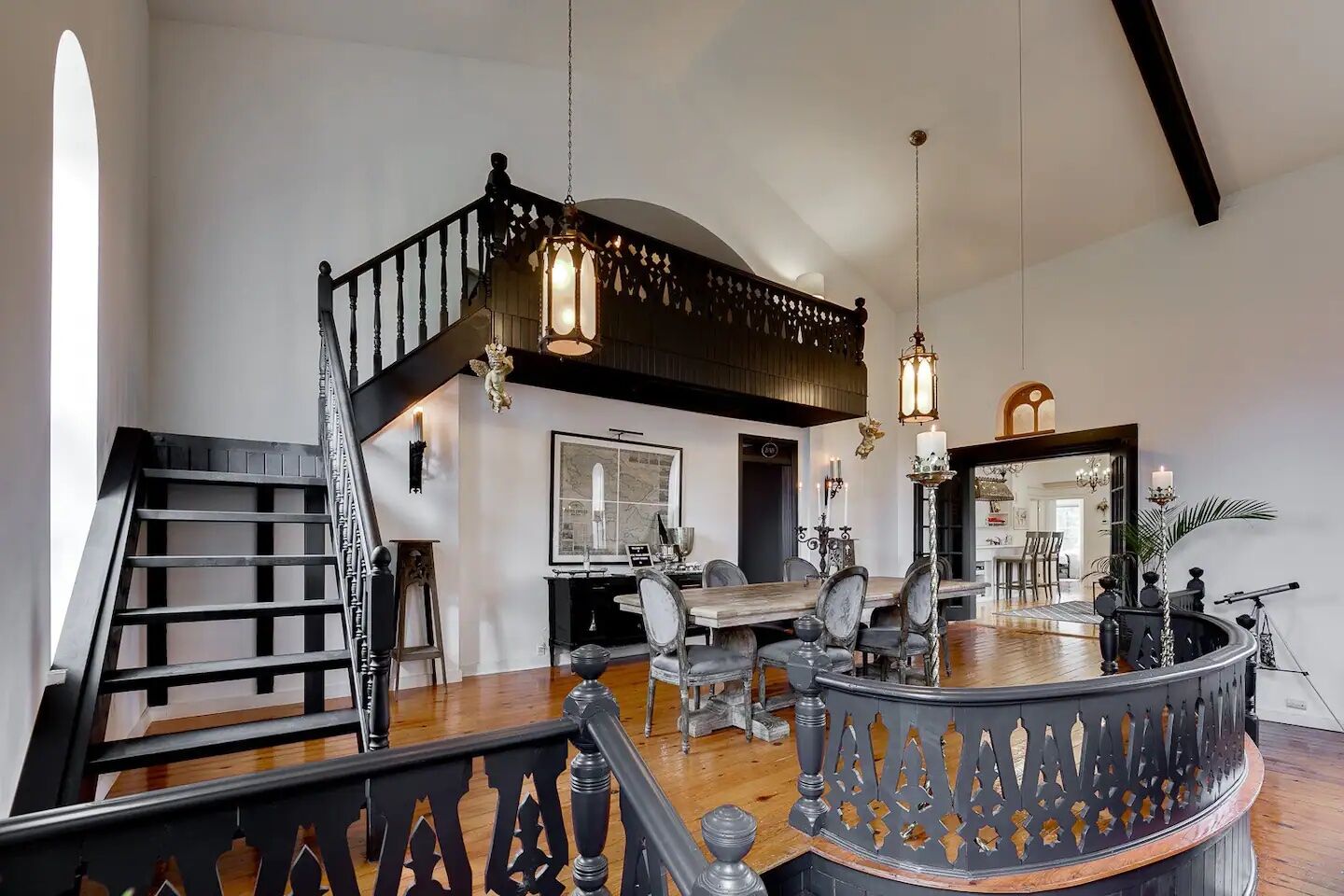 Sitting on 3 acres, this massive converted church in Prince Edward County is a perfect family getaway. The stunning three-bedroom property backs onto the Bay of Quinte and includes two kayaks, bikes, and a pedal boat. It is only 15 minutes away from one of the area's many wineries, and a 20-minute drive from the nearby town of Wellington.
Ten guests, three bedrooms
Price: $624 per night
Airbnb church rentals in the UK and Europe
A unique dream stay in this converted church – Rinsumageest, Friesland, Netherlands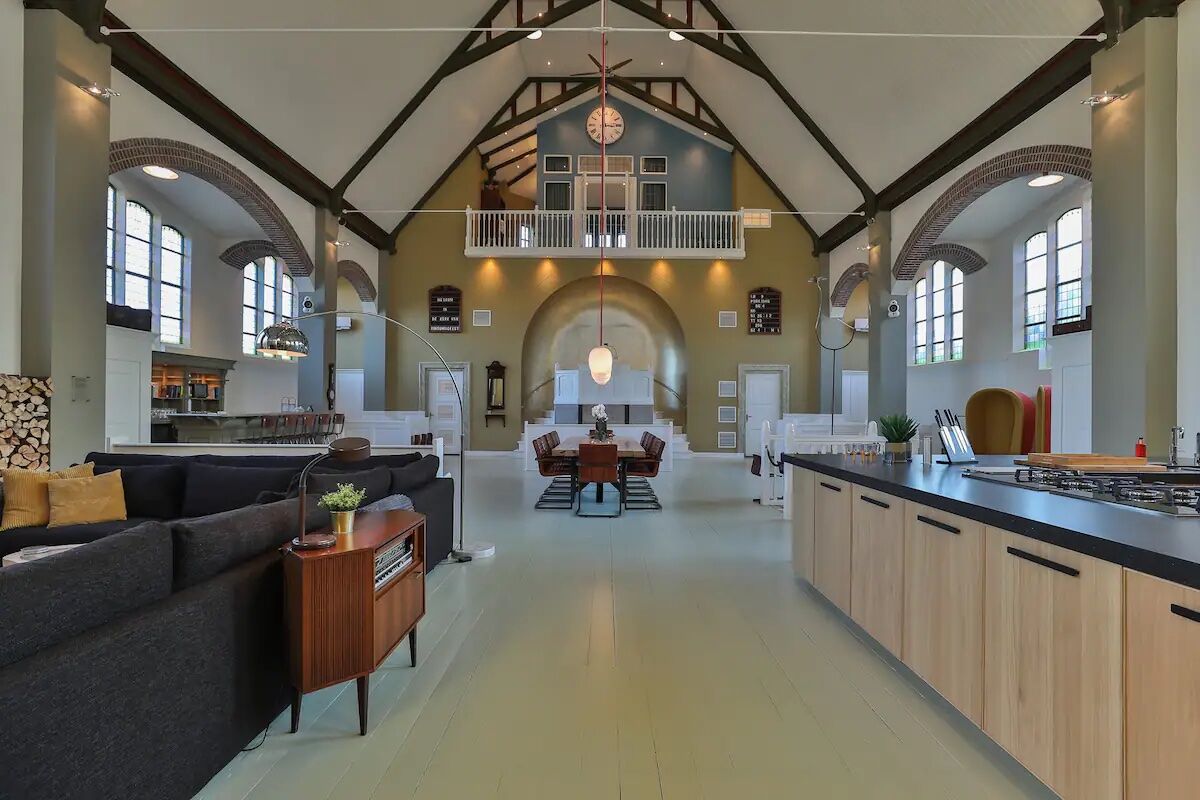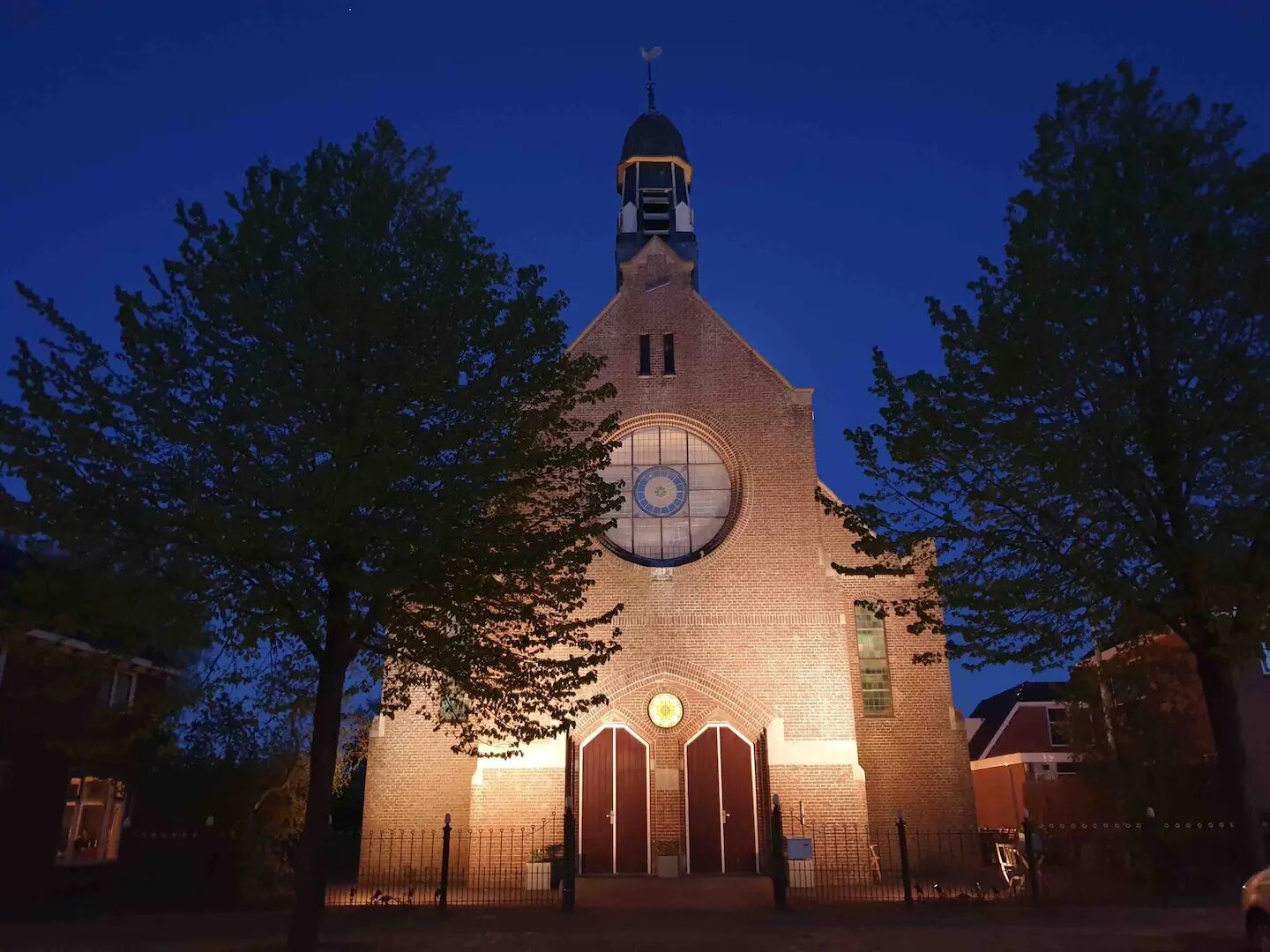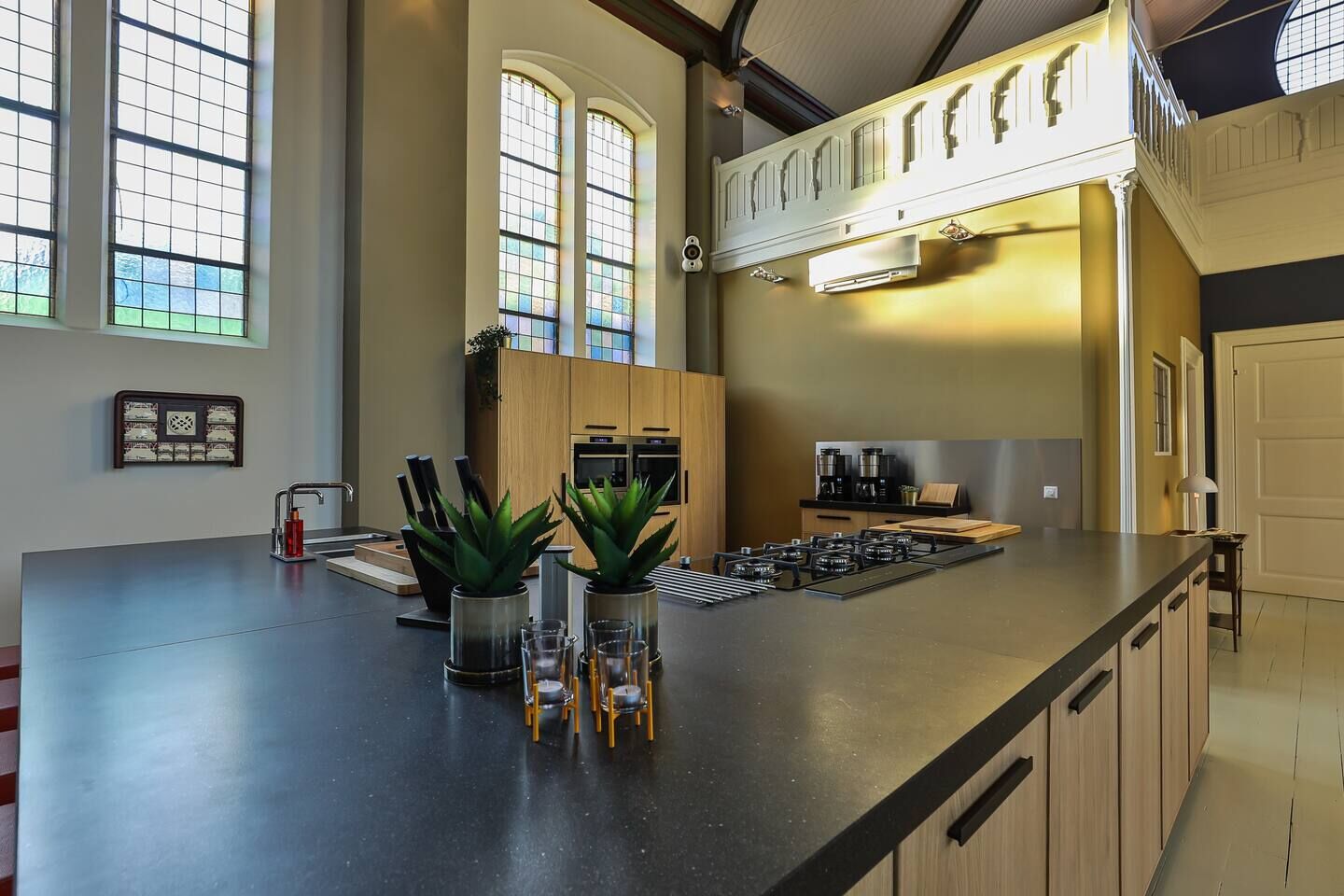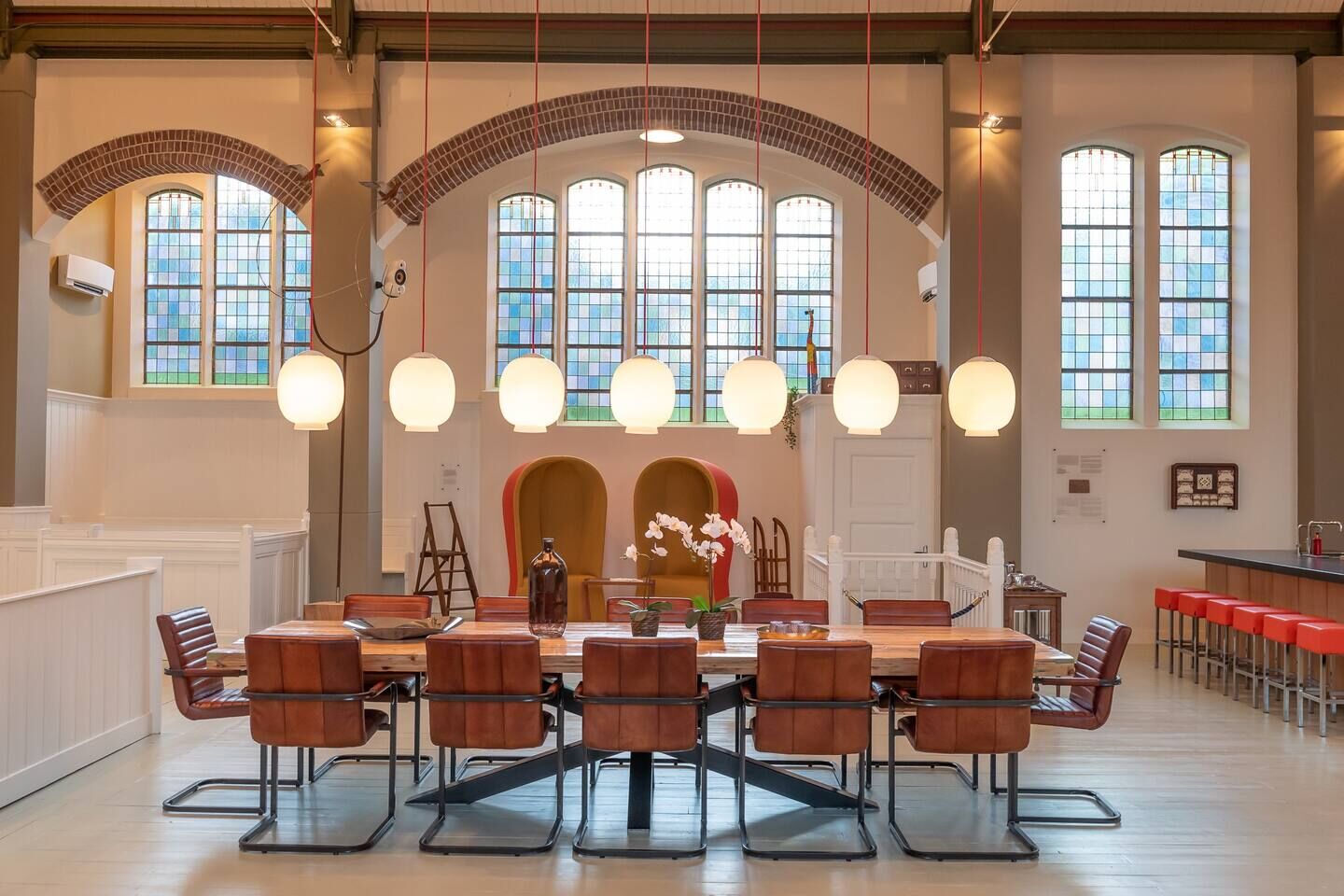 Located in Rinsumageast, a small village in the heart of Dutch Friesland, this 1913 church was transformed into a luxury holiday house large enough for 10 guests. It has five bedrooms, each with its own en-suite, and beautiful original details like vaulted ceilings and stained glass windows. The property is just a 10-minute drive from Dokkum, a fortified town with canals, quintessential historic Dutch houses, and some of the best boutiques for shopping in Friesland.
Ten guests, five bedrooms
Price: $721 per night
Chapel on the Hill – Forest-in-Teesdale, United Kingdom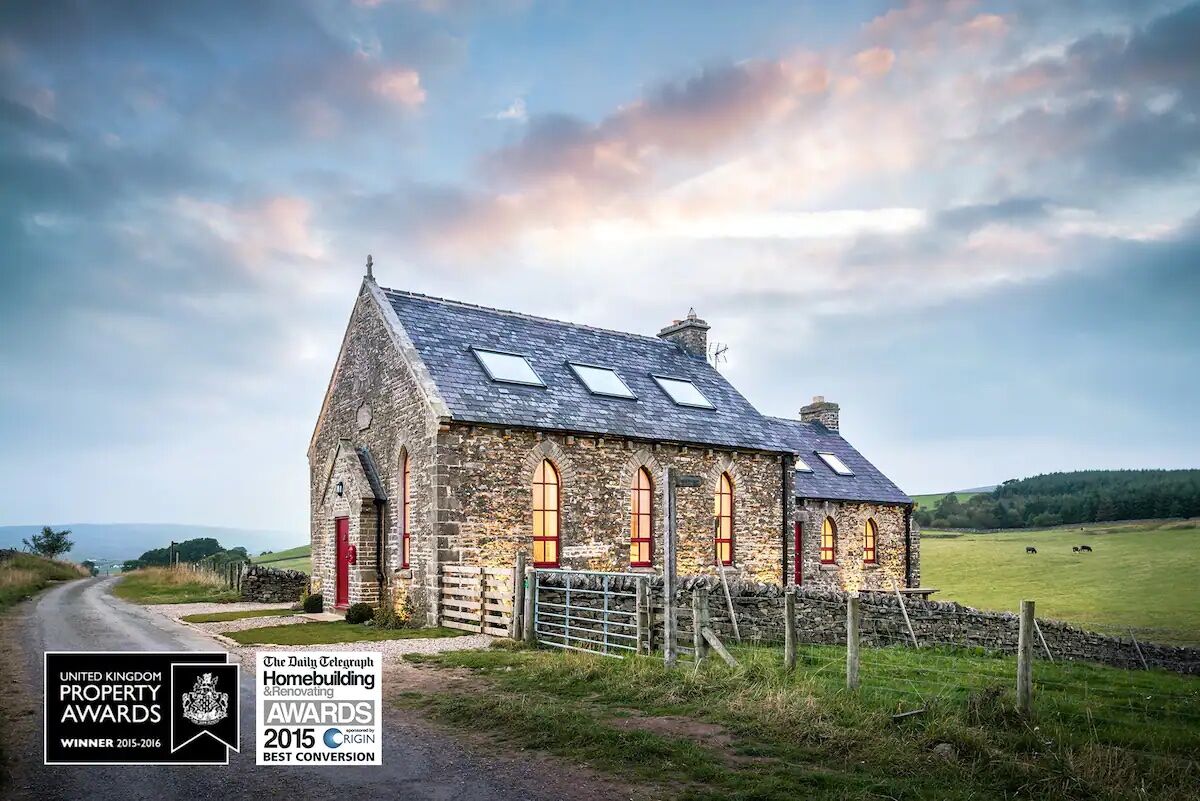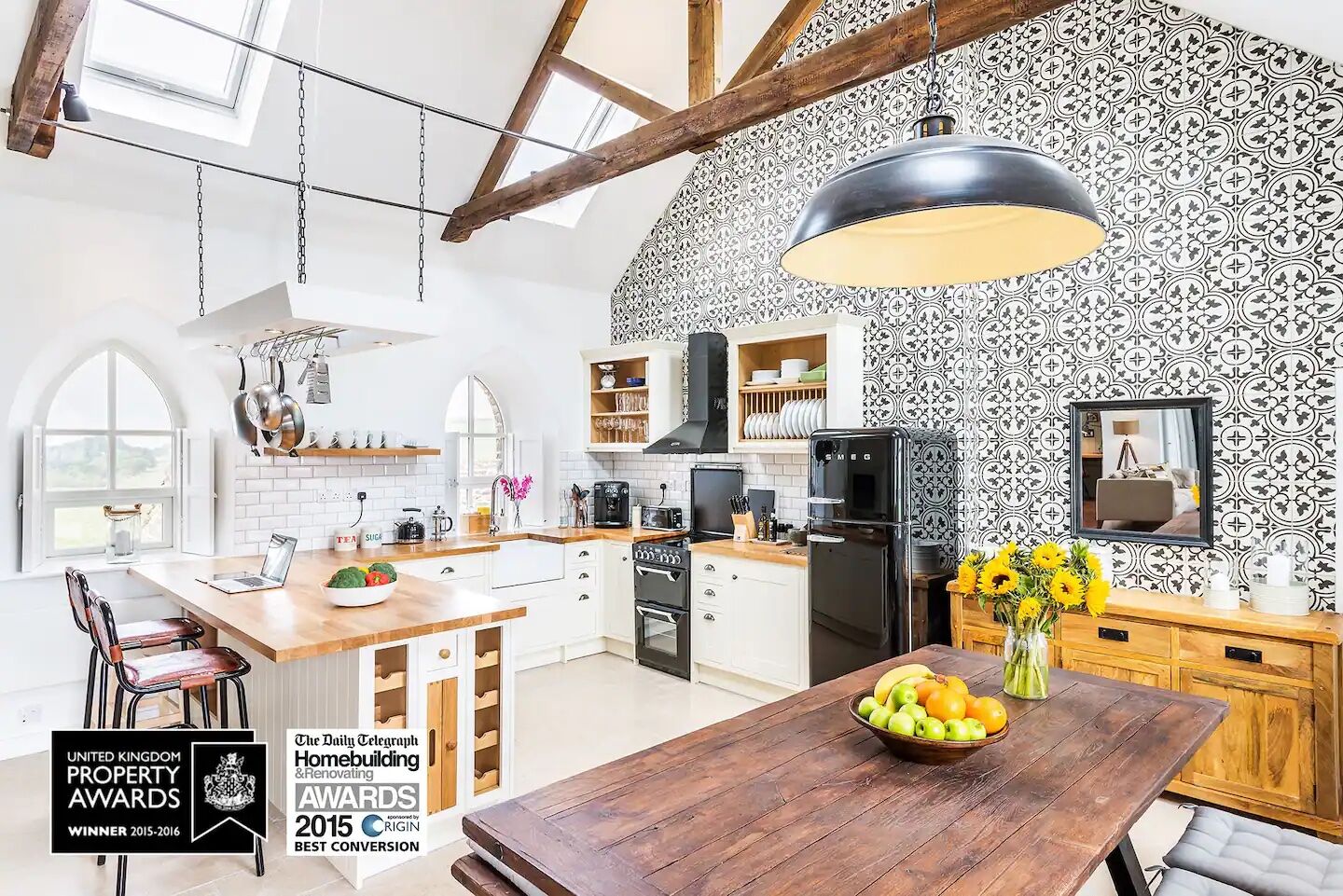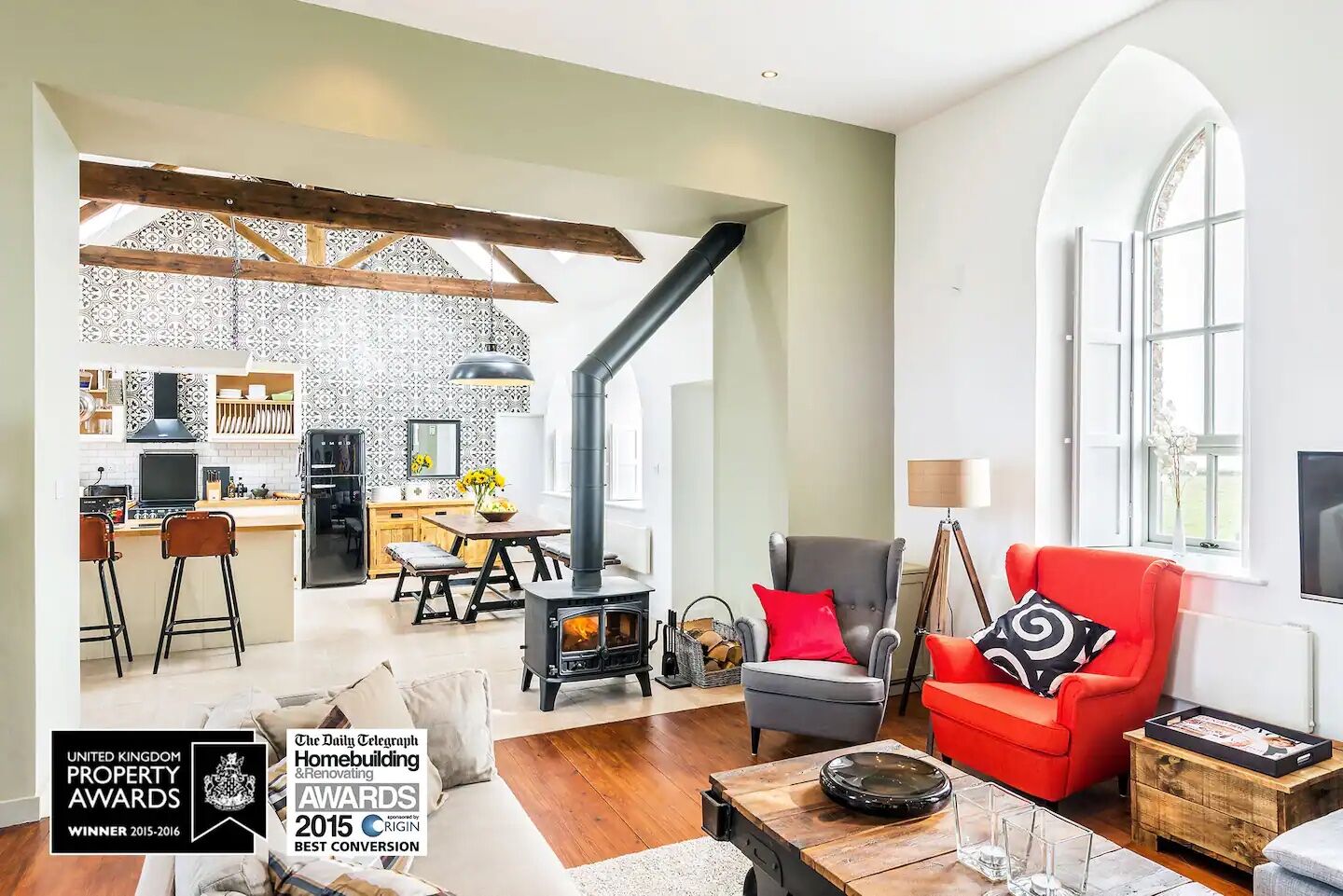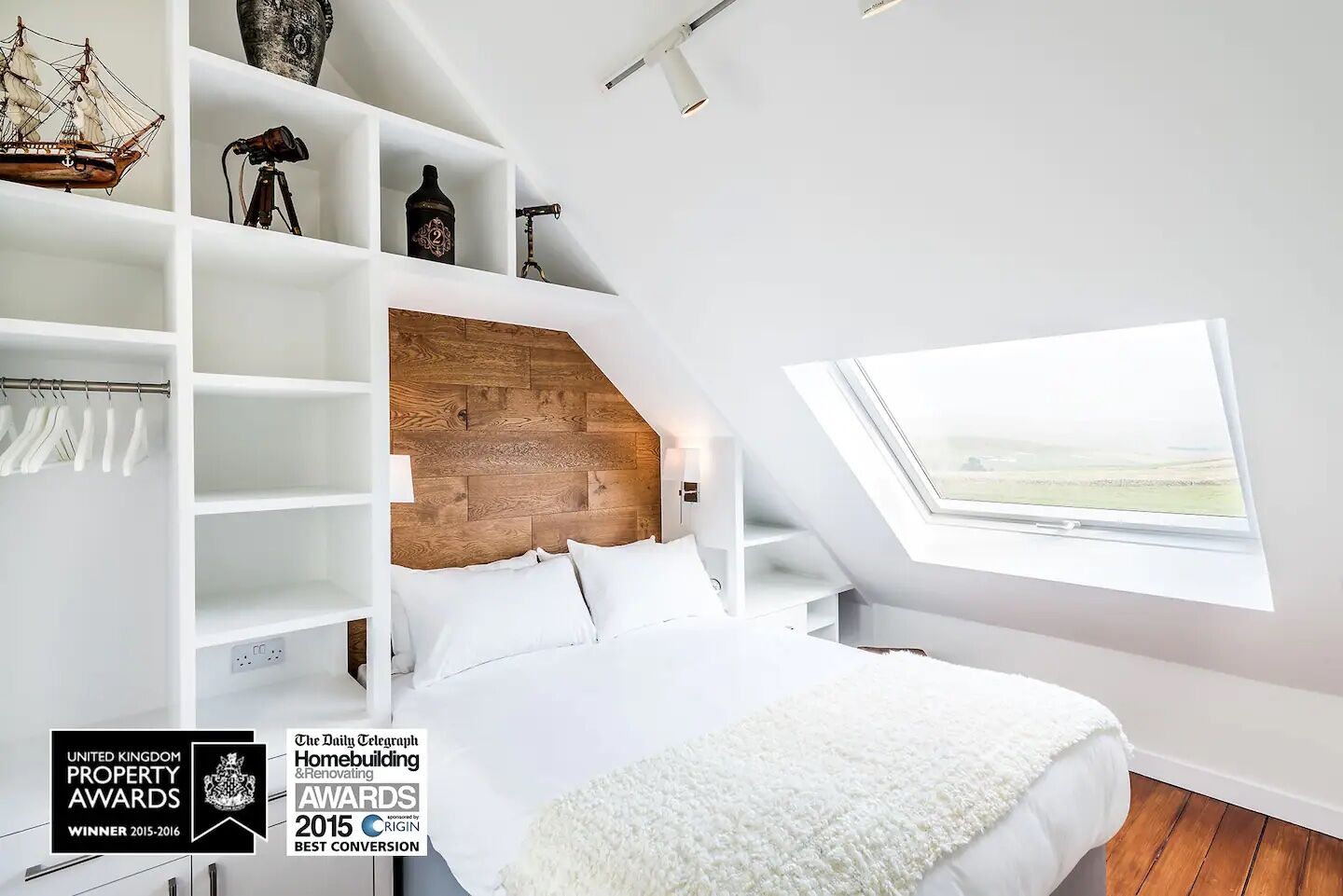 If a tranquil, rural holiday is what you're after, look no further than the Chapel on the Hill in Forest-in-Teesdale, England. Once a Methodist church, this stunning English chapel has beautiful views of Upper Teesdale and the area's famous High Force Waterfall. It is the perfect place to relax and unwind and is located within easy driving distance of the surrounding villages.
Seven guests, four bedrooms
Price: $273 per night
Ultra Modern Loft in a Renovated Church in the Cotswolds – Chipping Norton, United Kingdom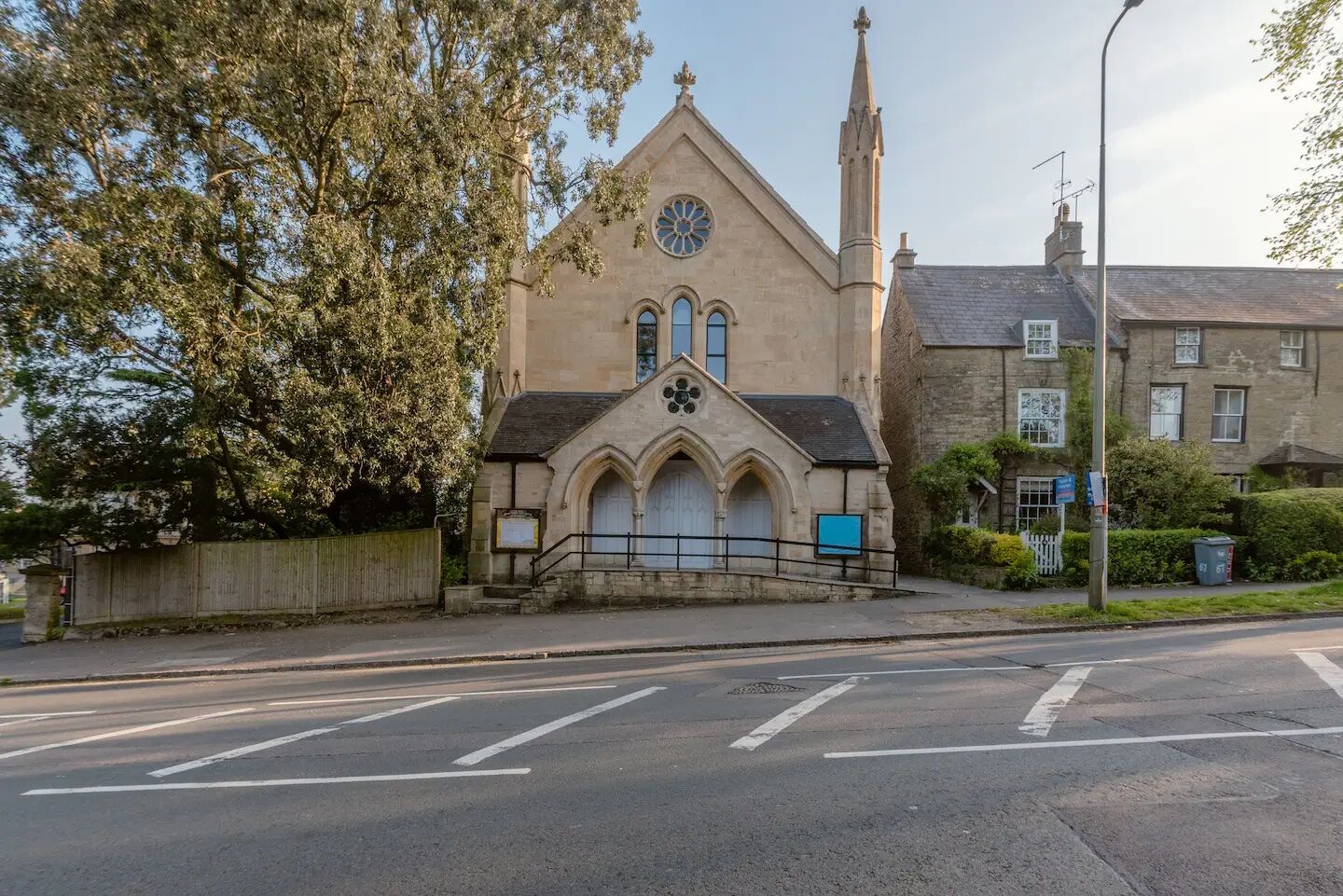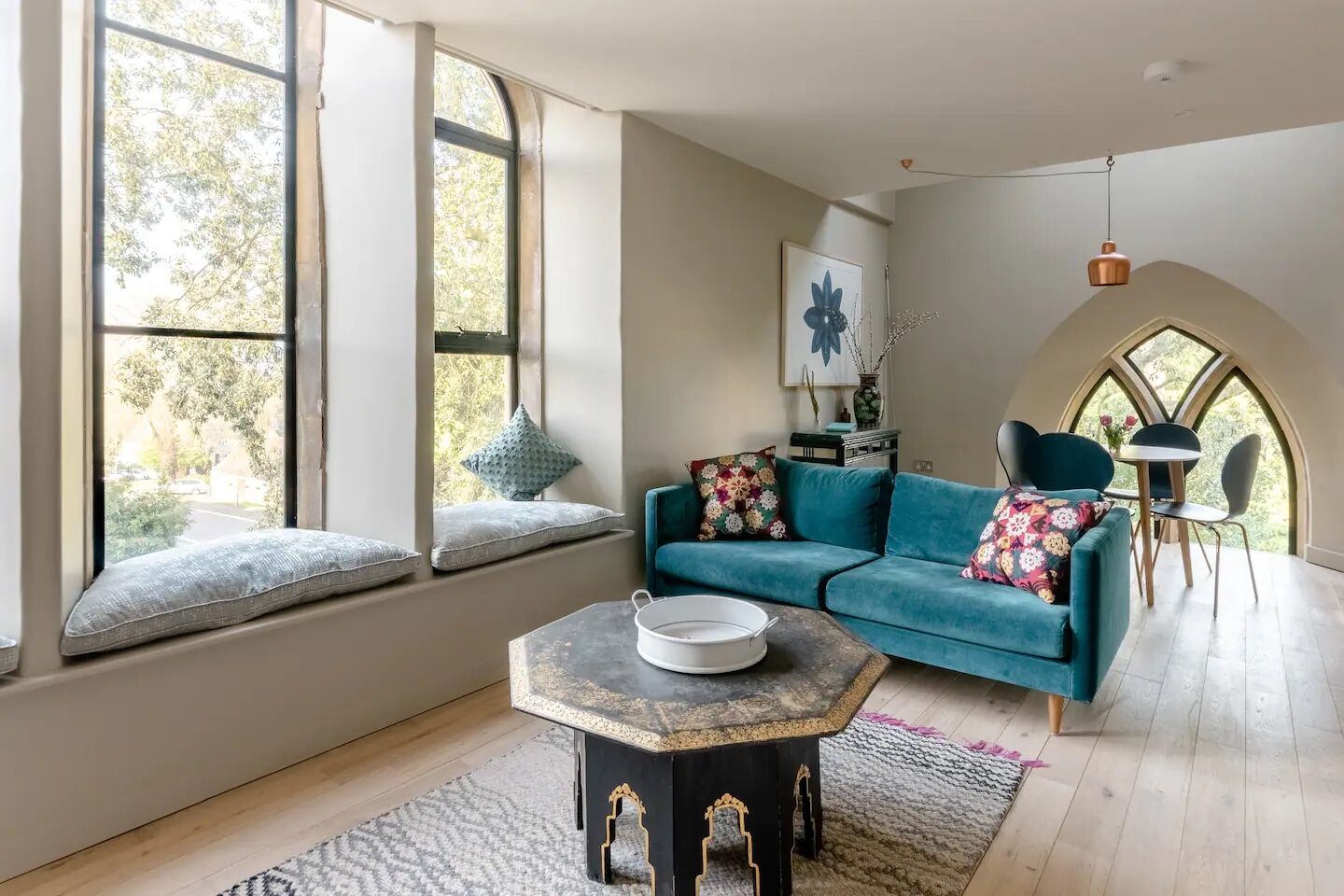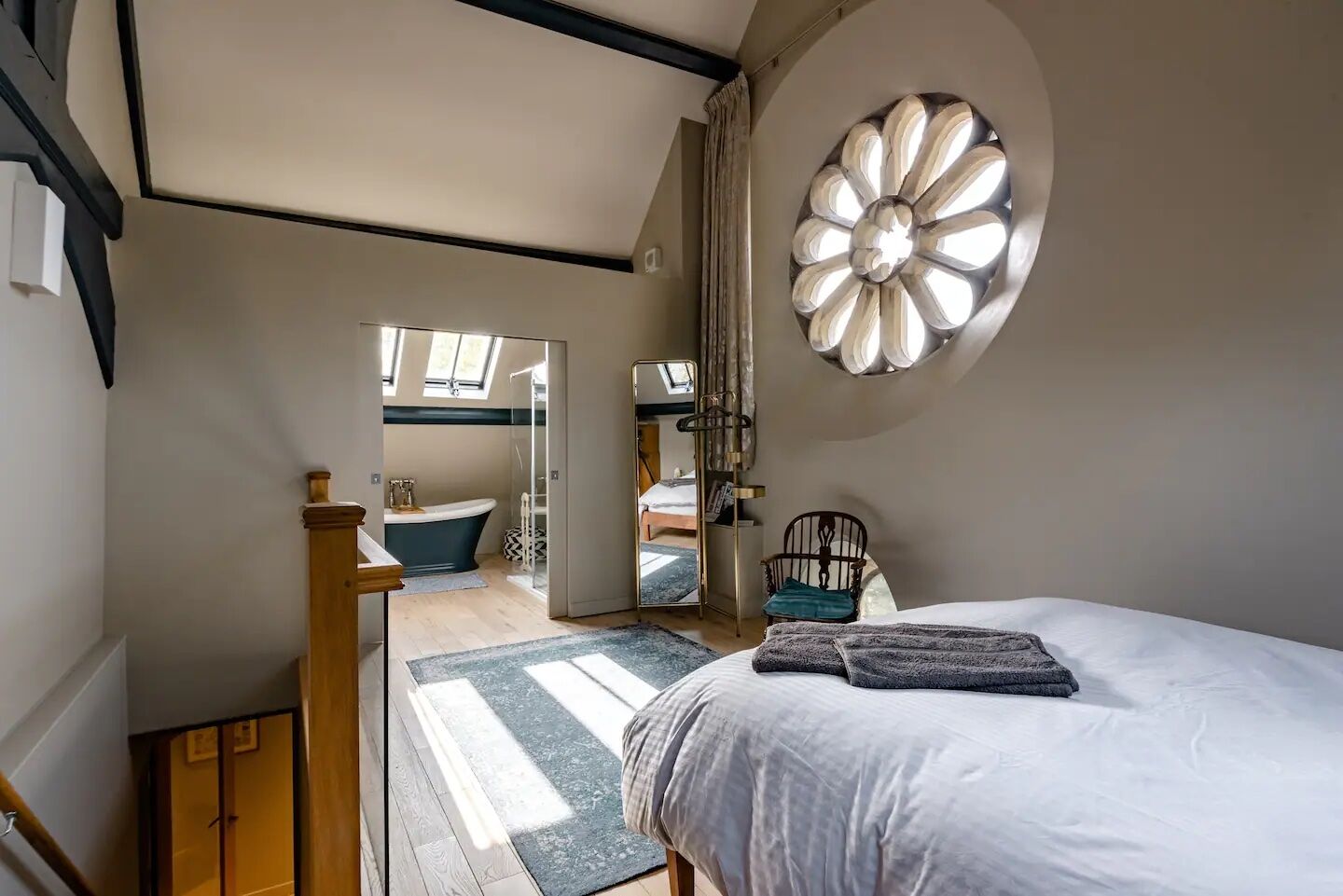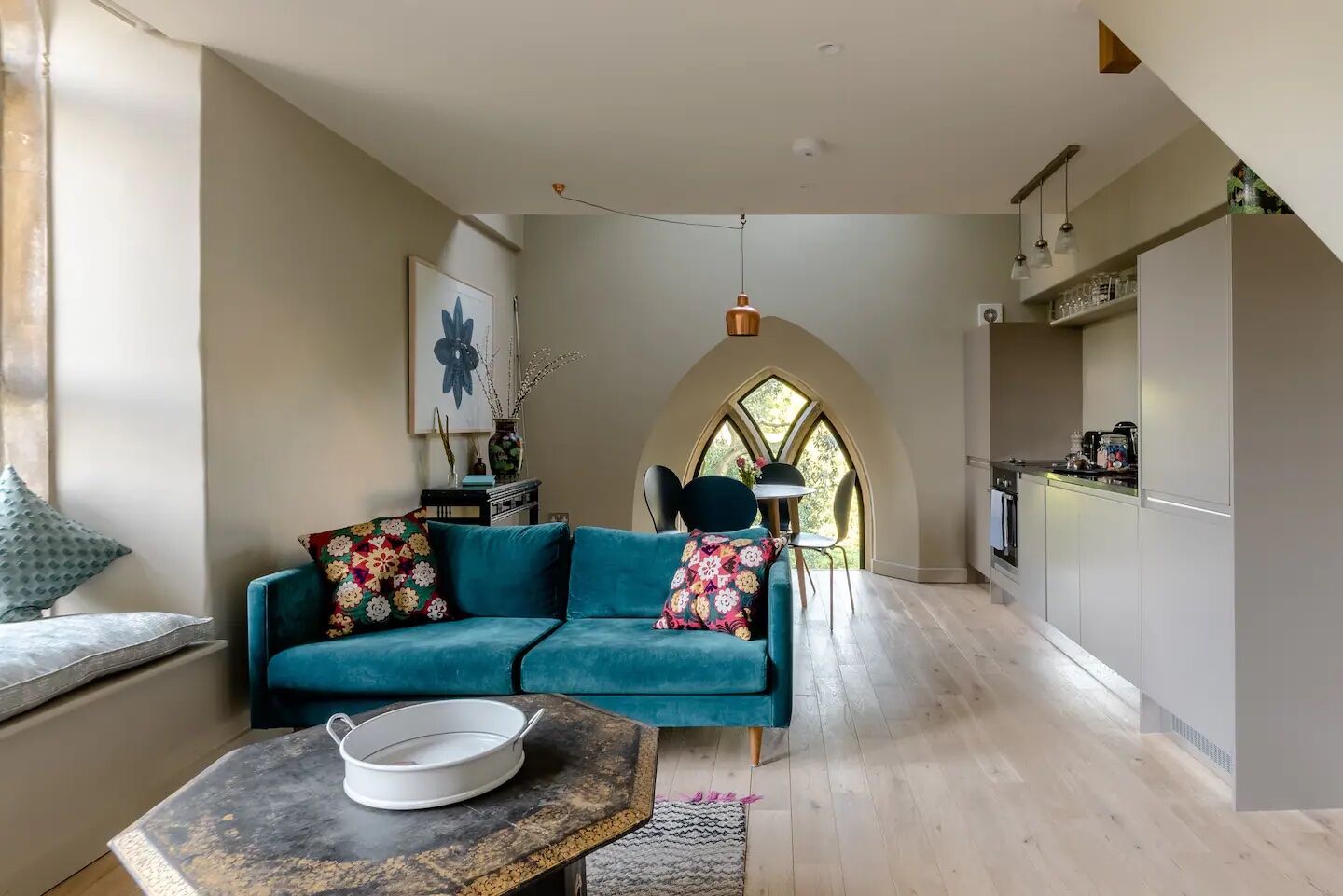 Don't want to book out an entire church? This little loft atop a Gothic Chapel is the perfect getaway for solo travelers or couples who want a smaller-scale champing experience. The chic space has stunning original features like exposed timber, an idyllic stone rose window, and is wonderfully located just a short drive away from many of the Cotswold highlights. While you're here, be sure to take advantage of the nearby walking trails which the area is known for.
Two guests, one bedroom
Price: $136 per night
Stunning 5* Converted Church, Strangford, Co Down – Strangford, Northern Ireland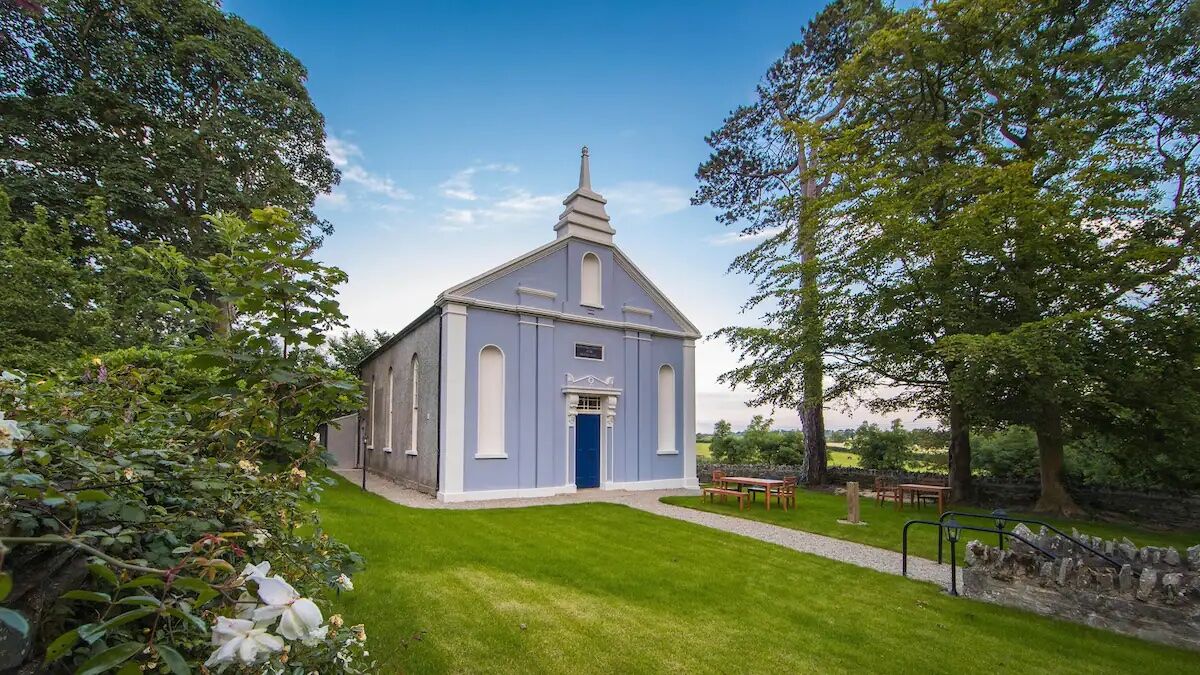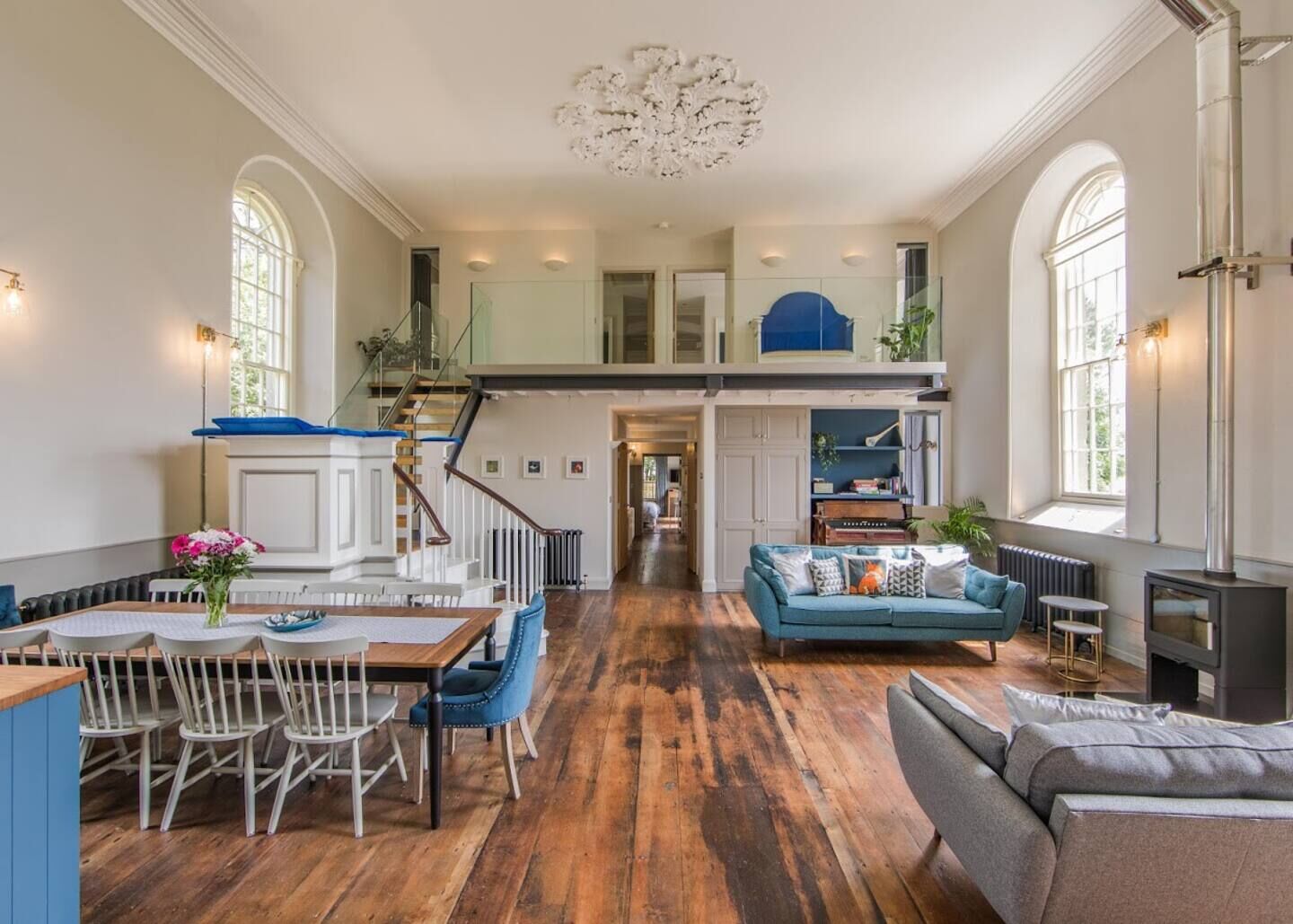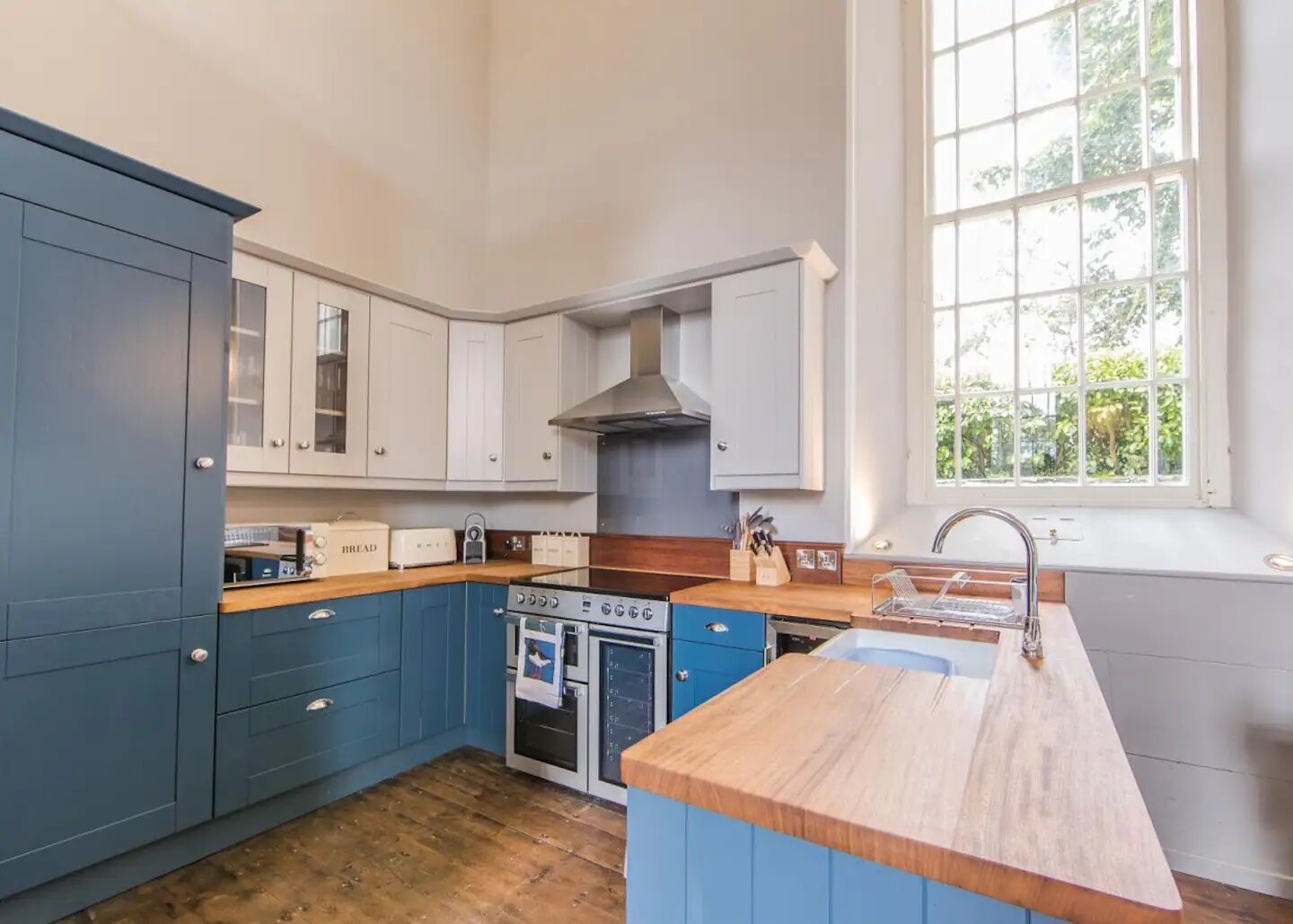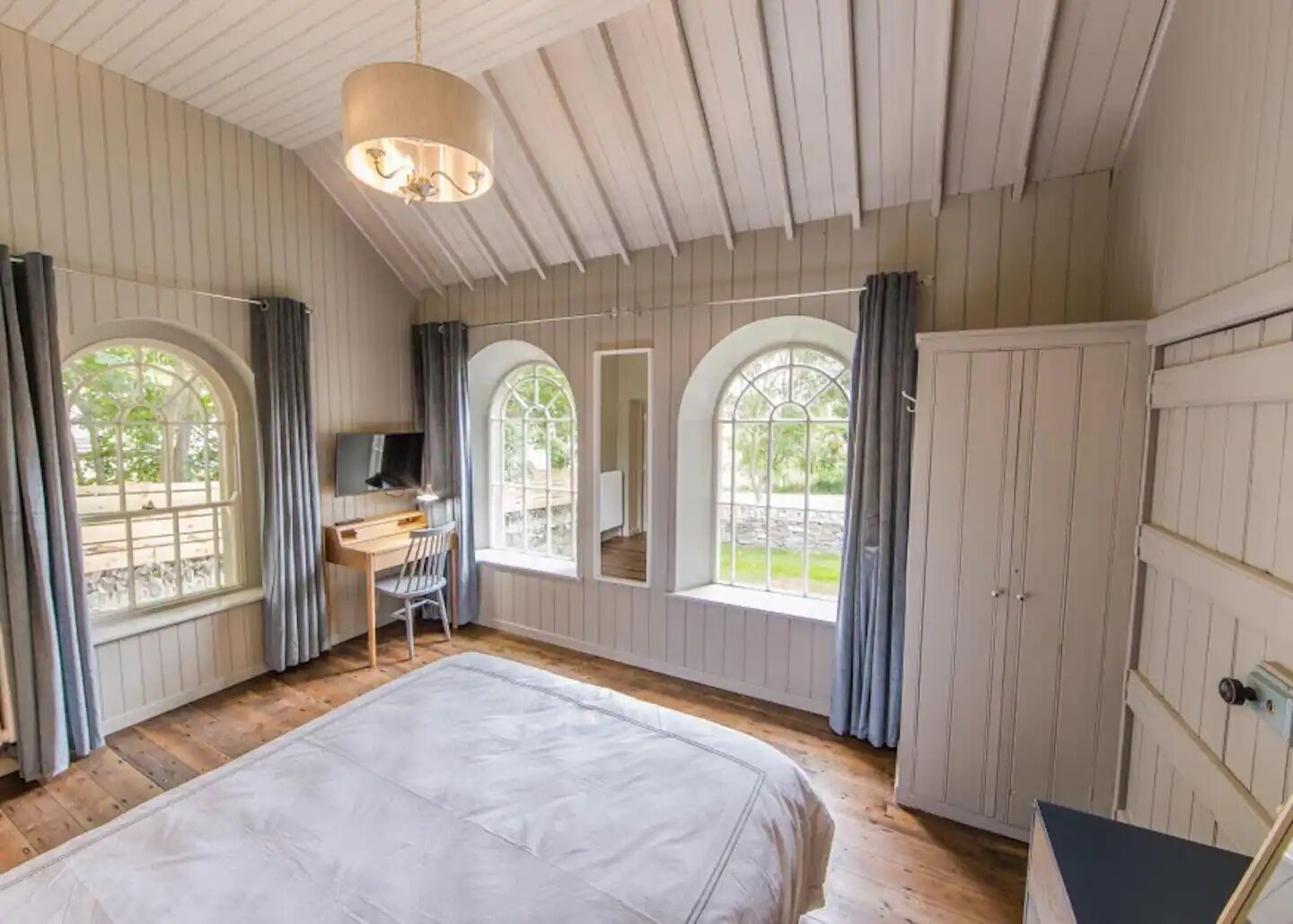 Built in 1845, this restored Presbyterian church has become a landmark in the Strangford area and was awarded a 5-star rating by Tourism Northern Ireland. Guests rave about the property's perfect location and the beautiful views over the Bay from the full height Georgian windows. Scenic walking and cycling routes are right at your doorstep and the local pubs and restaurants are just a five-minute walk away.
Ten guests, five bedrooms
Price: $684 per night
Beautiful Restored 19th Century Gothic Church – Portlaw, County Waterford, Ireland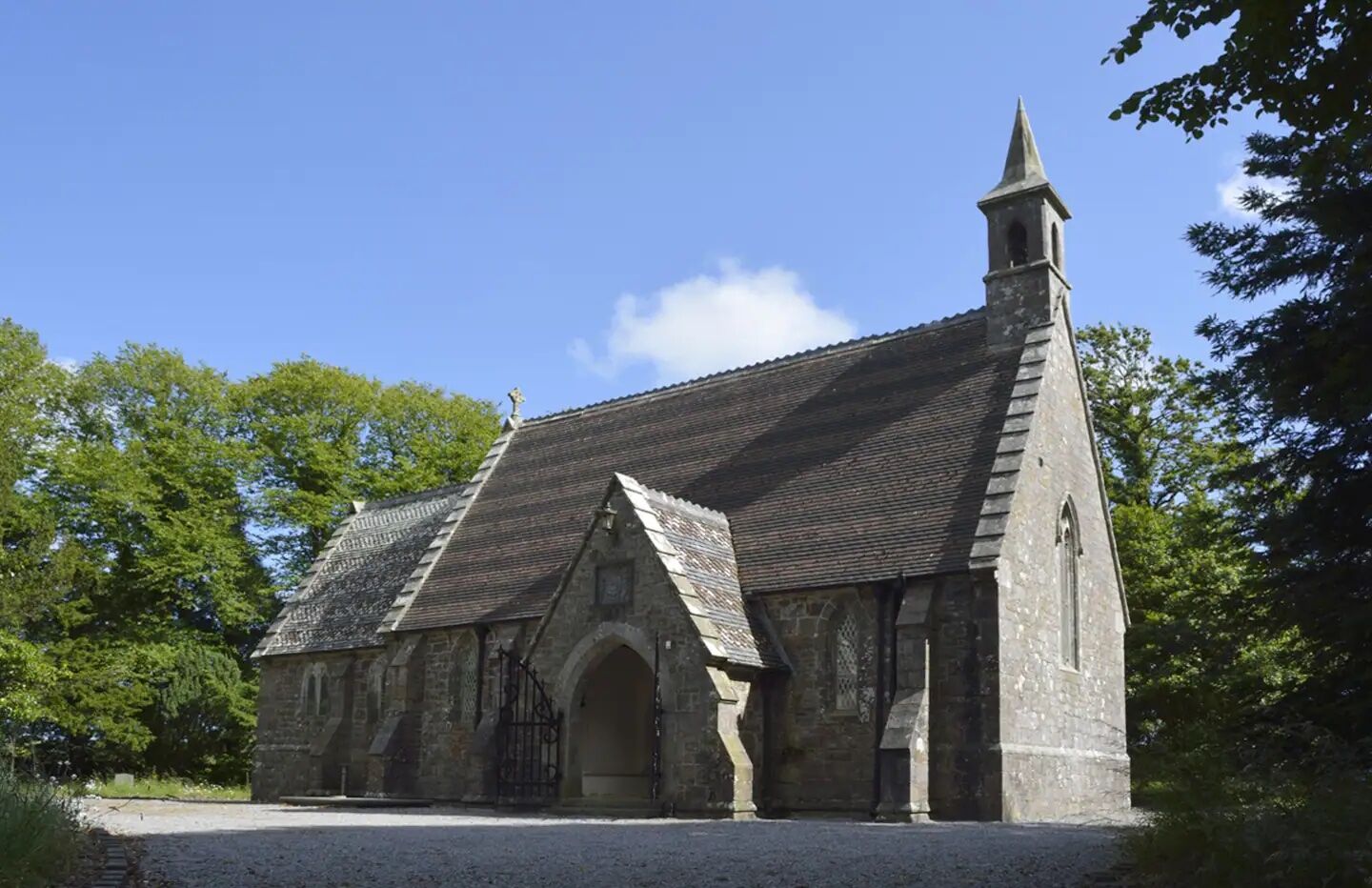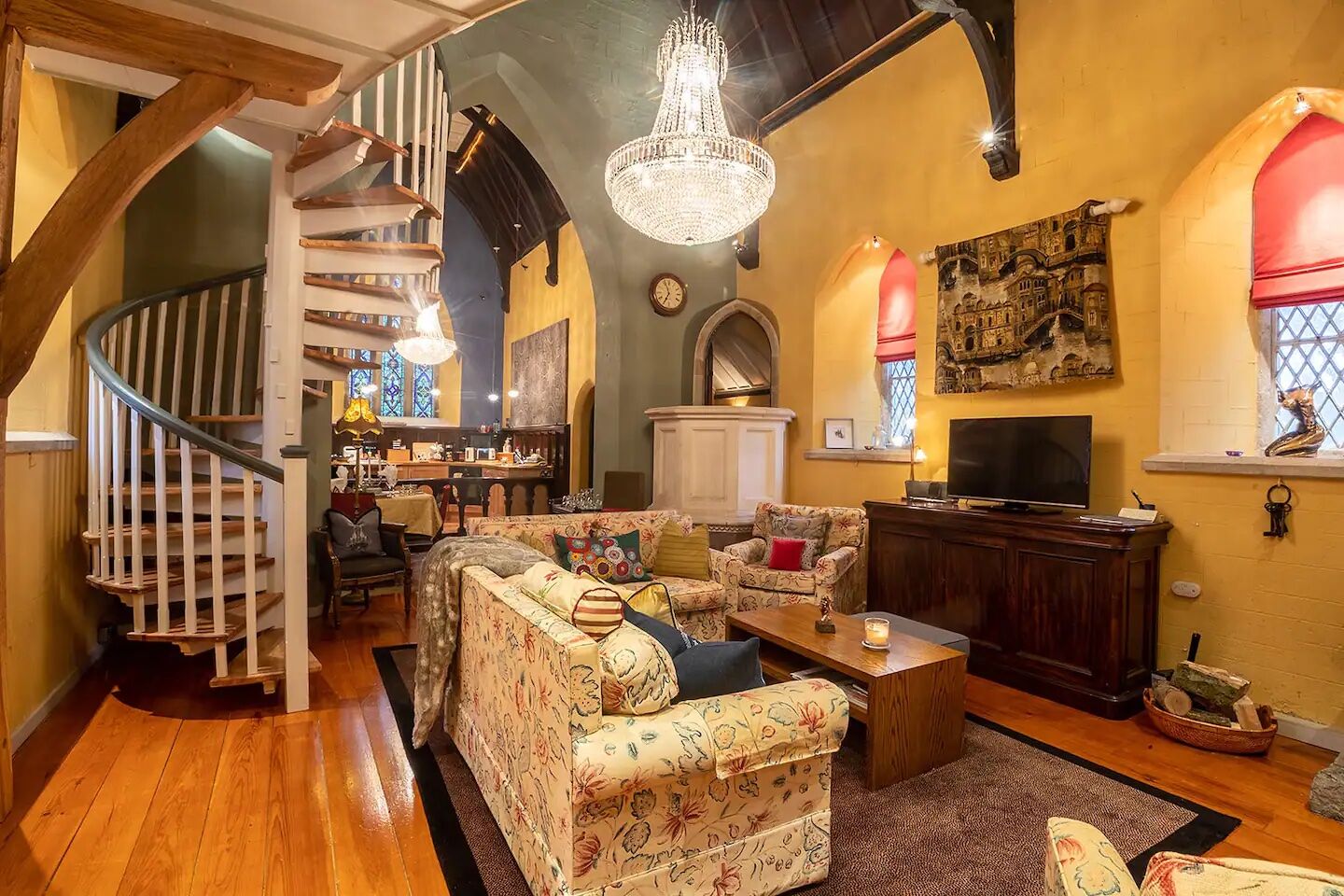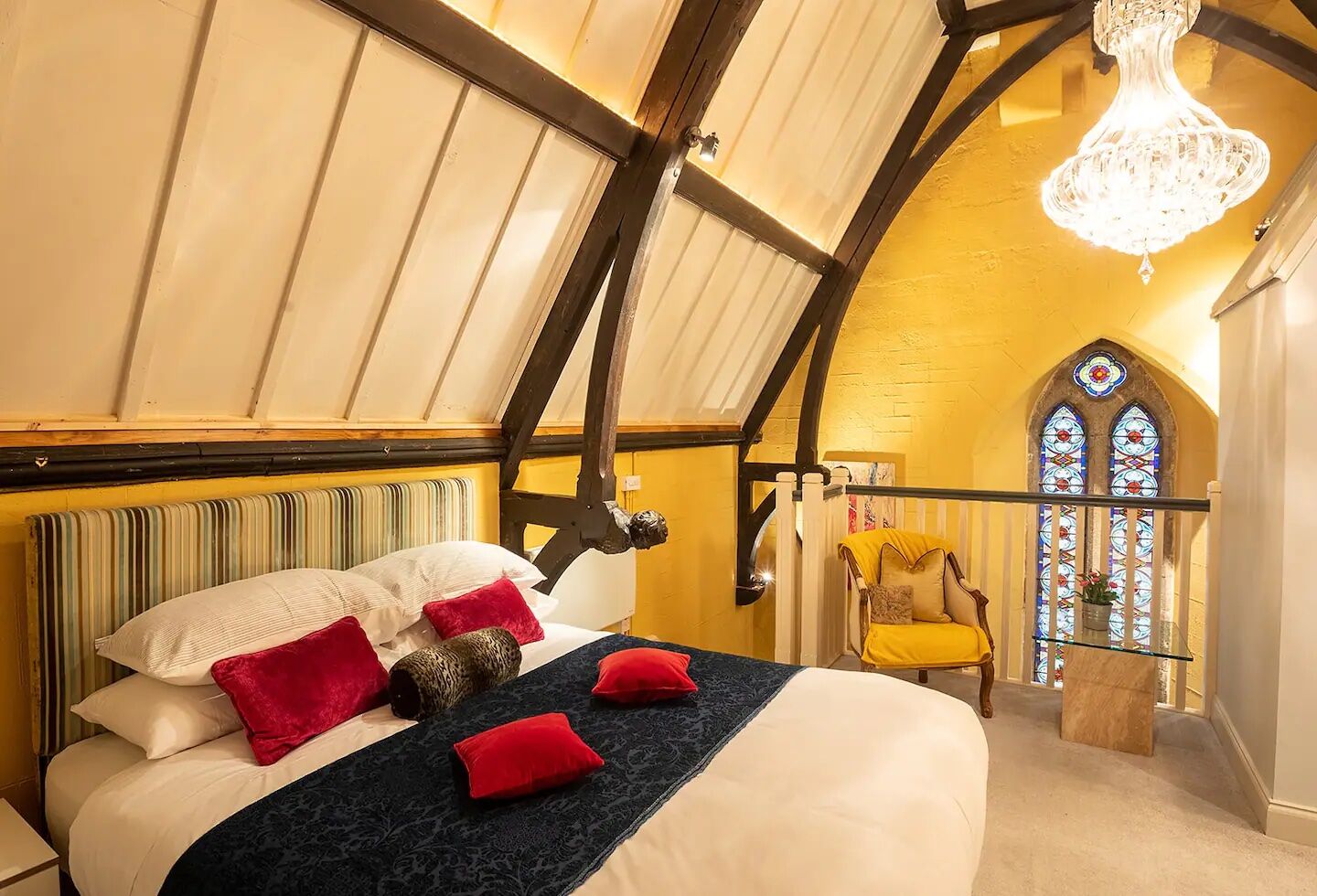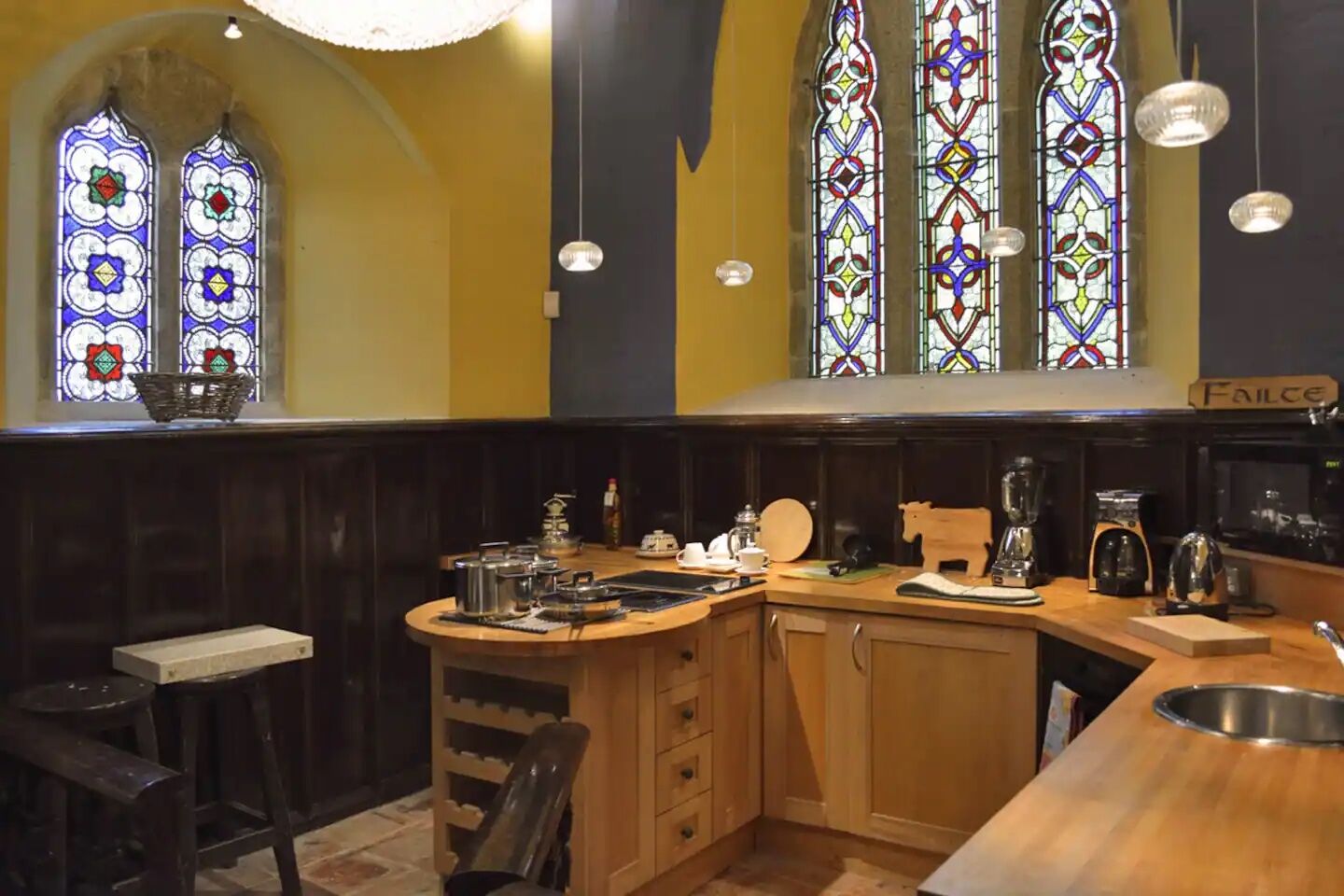 Original floor-to-ceiling stained glass windows still adorn the walls of this restored 19th-century Gothic Church, but make your way into what was once the altar and you'll find yourself in a fully converted kitchen. The stunningly quirky Guilcagh Church is large enough for six guests and a great base for outdoor lovers. Try pony trekking on the Copper Coast, or visit the famous Waterford Greenway located just five minutes away.
Six guests, two bedrooms
Price: $262 per night
Airbnb church rentals in Australia
The Church, Newcastle – Carrington, New South Wales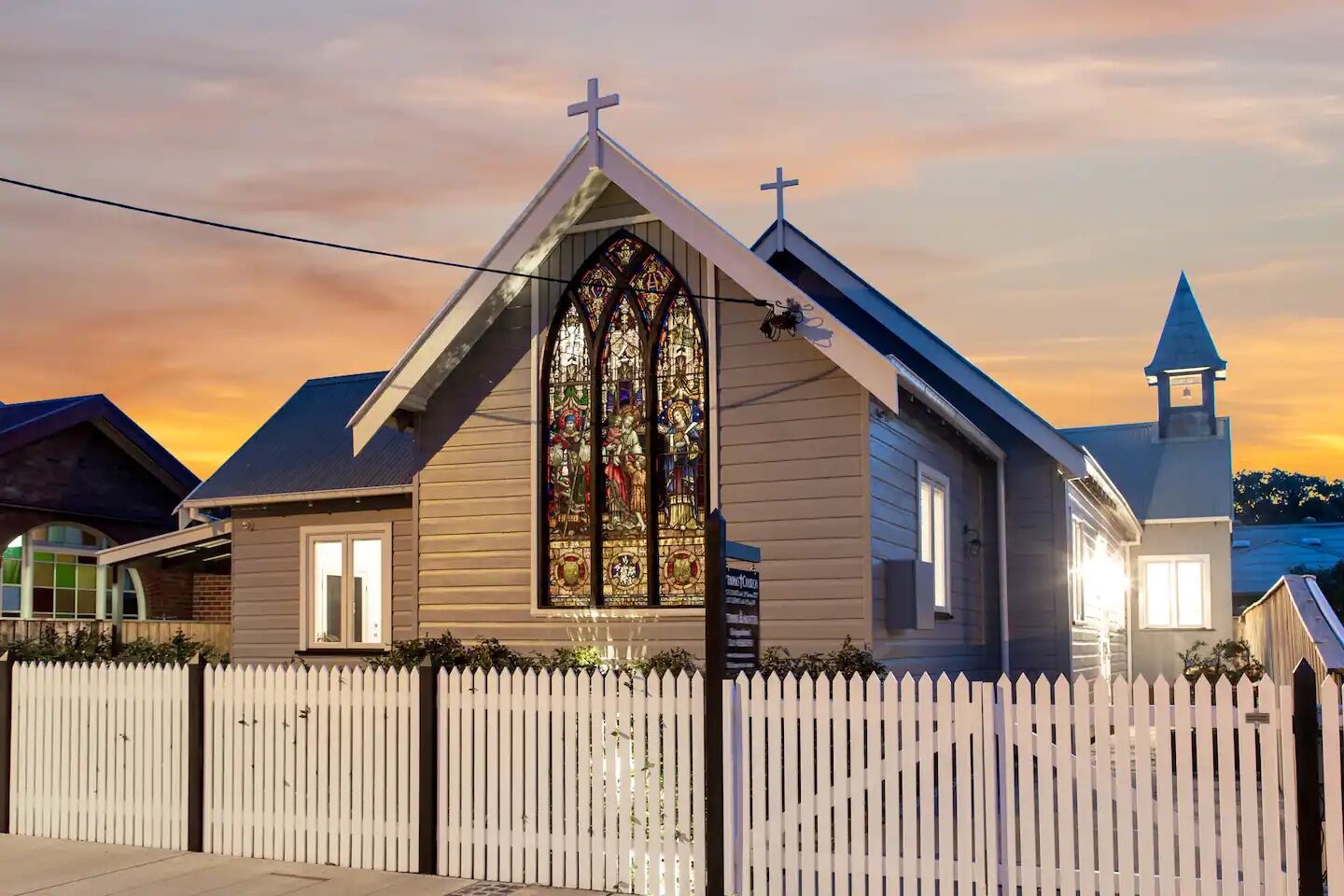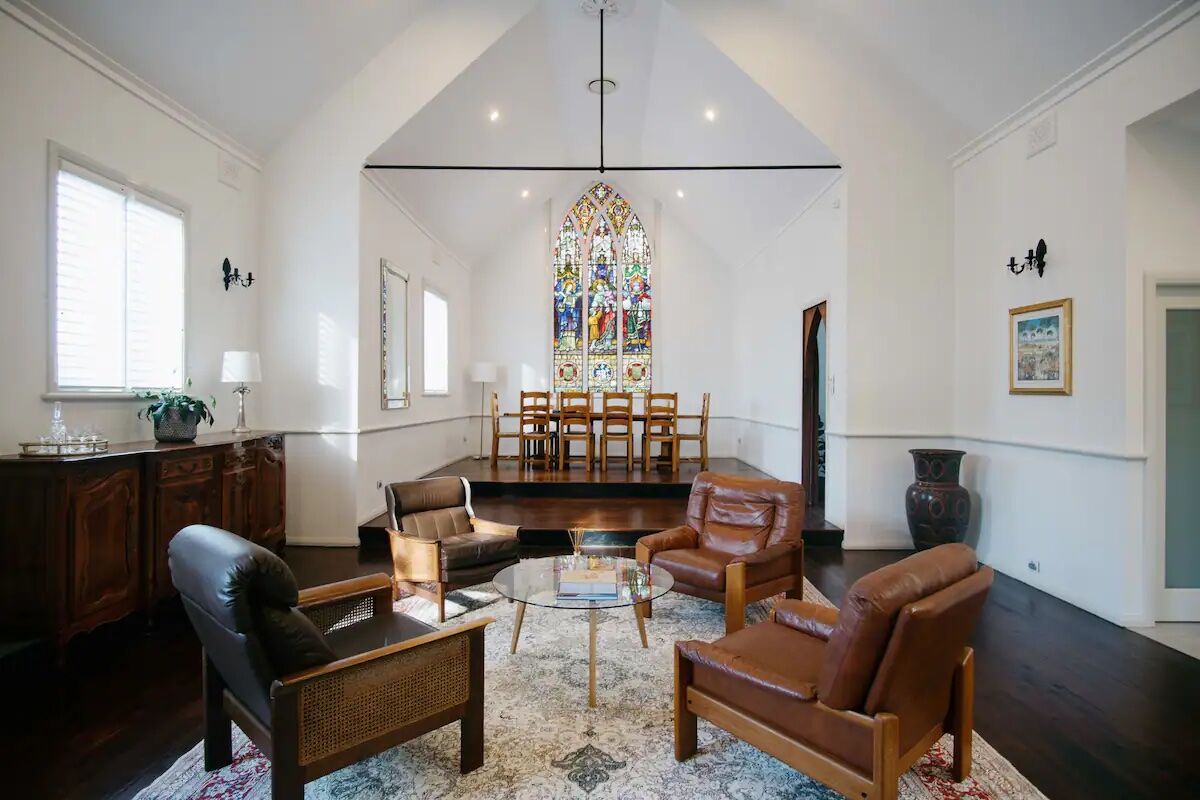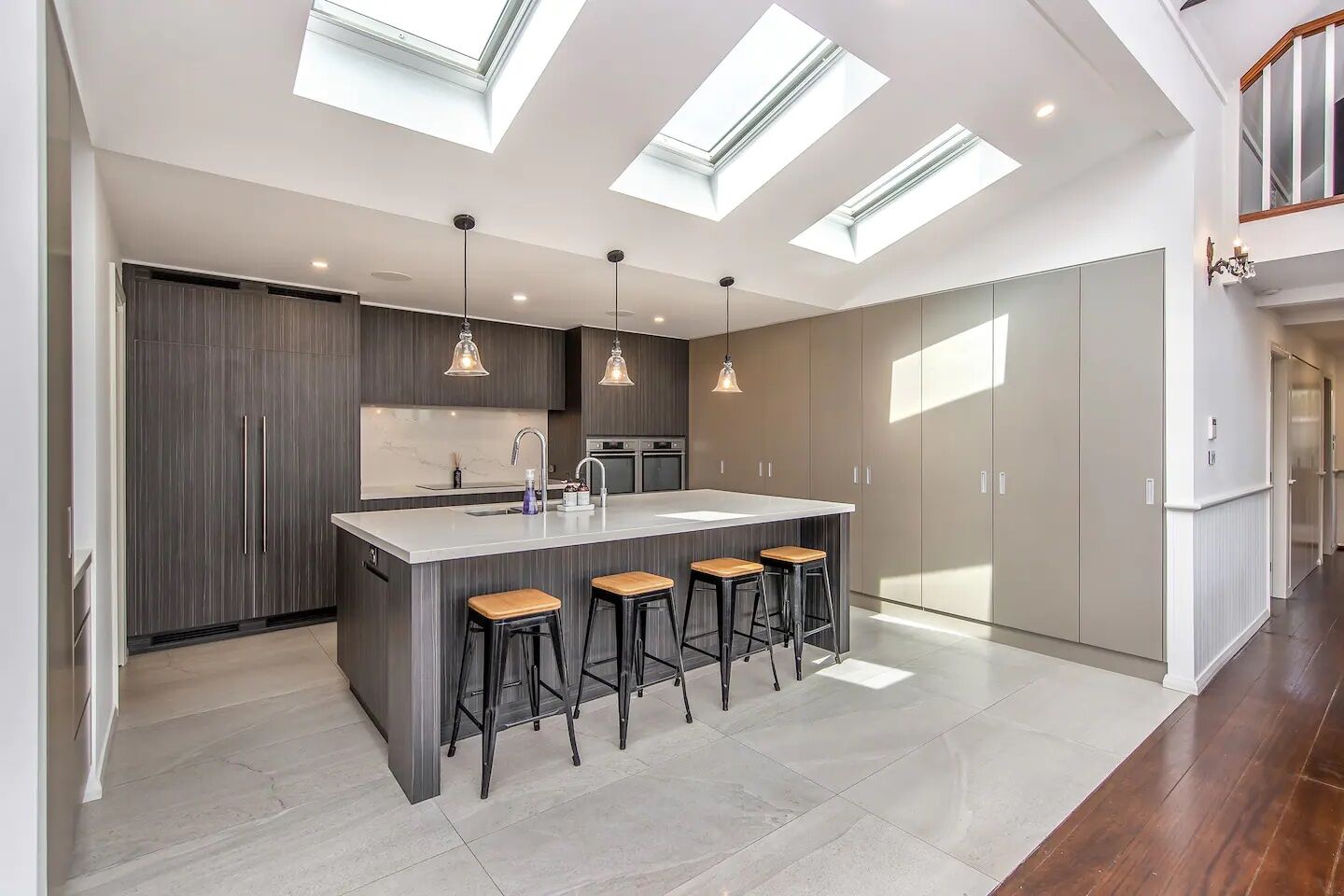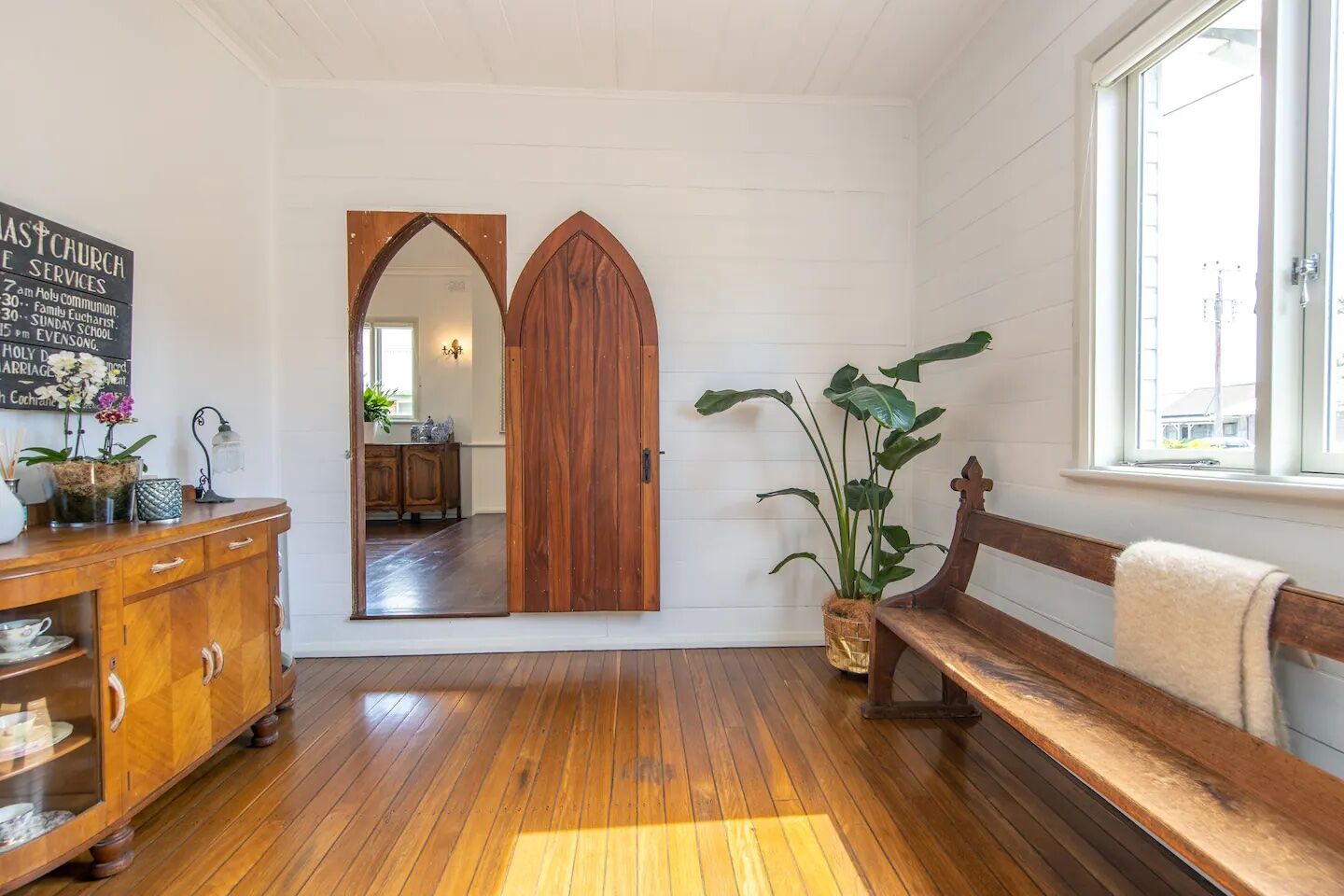 Situated near the city, beach, and only a 25-minute drive from Newcastle airport, there is a lot to love about this 1877 Airbnb converted church in Carrington, New South Wales. The focal point is by far the historic property's original, three-paned windows by master stained glass artist John Radecki. While you're in Carrington, be sure to check out the nearby gin distillery, historic pubs, and beautiful harborside walks.
Eight guests, four bedrooms
Price: $471 per night
What did you think of this story?