10 Remote, Off-The-Grid Airbnbs Where You Can Get Away From It All
Airbnb just got a huge makeover. Now, it's easier than ever to search dreamy getaways around the world. One major update to the travel platform is the launch of a slew of cool new categories that features options like windmills, treehouses, and farm stays. Also among the new options is the opportunity to get off the grid and dive into nature – and we are absolutely loving these remote Airbnbs.
We hope you love the remote Airbnbs we recommend! Just so you know, Matador may collect a small commission from the links on this page if you decide to book a stay. Listed prices are accurate as of the time of publication.
Valley Stream Private Eden – Belize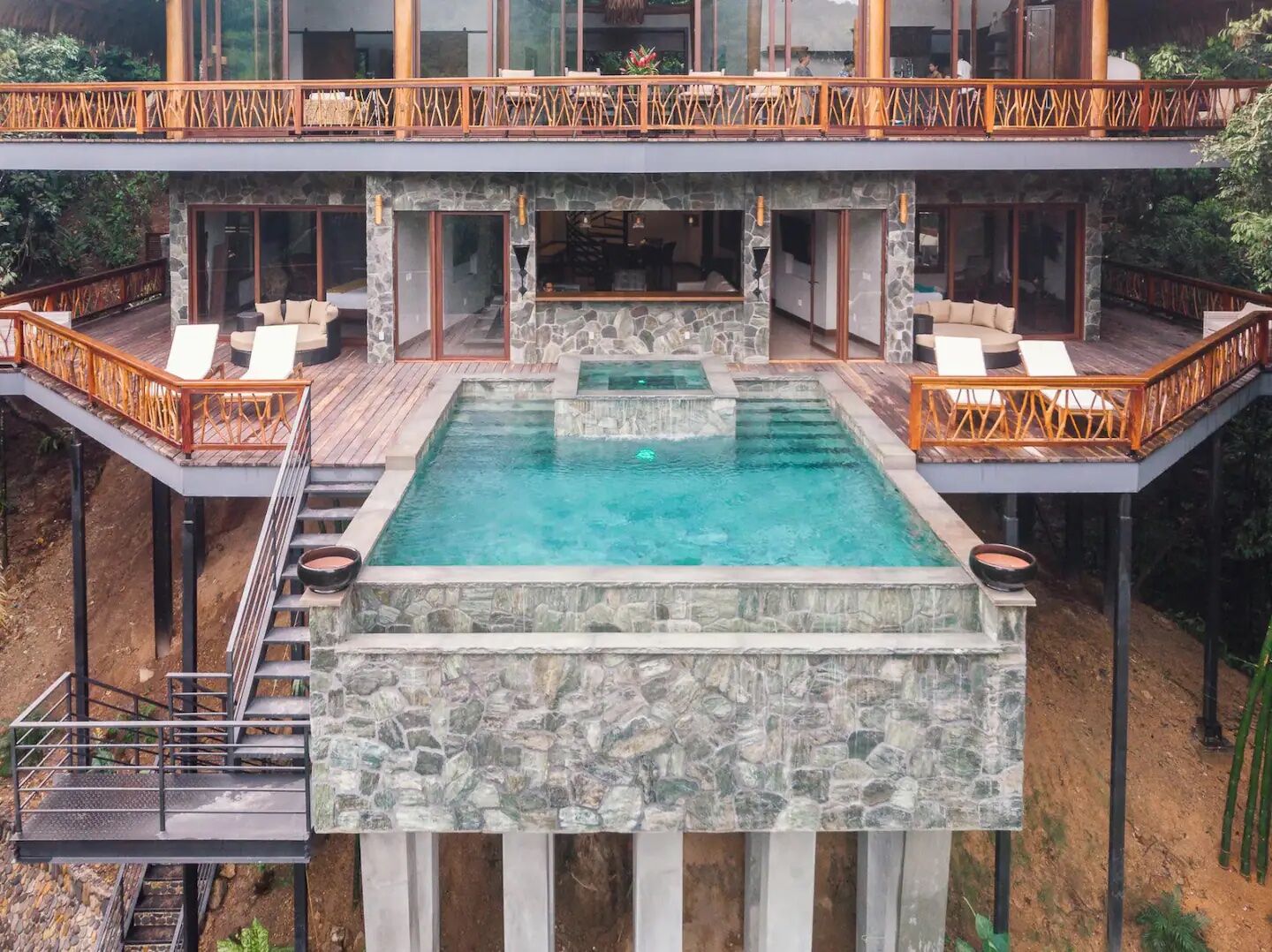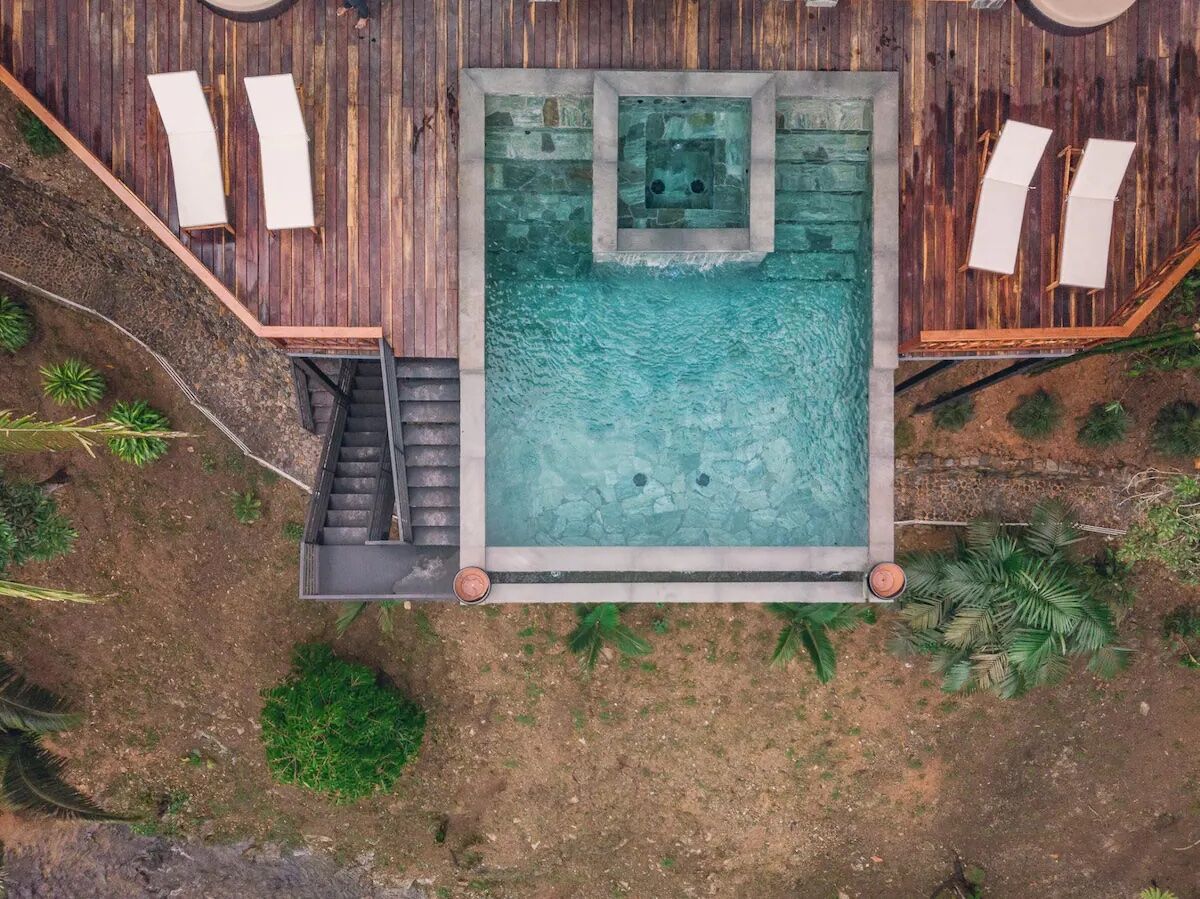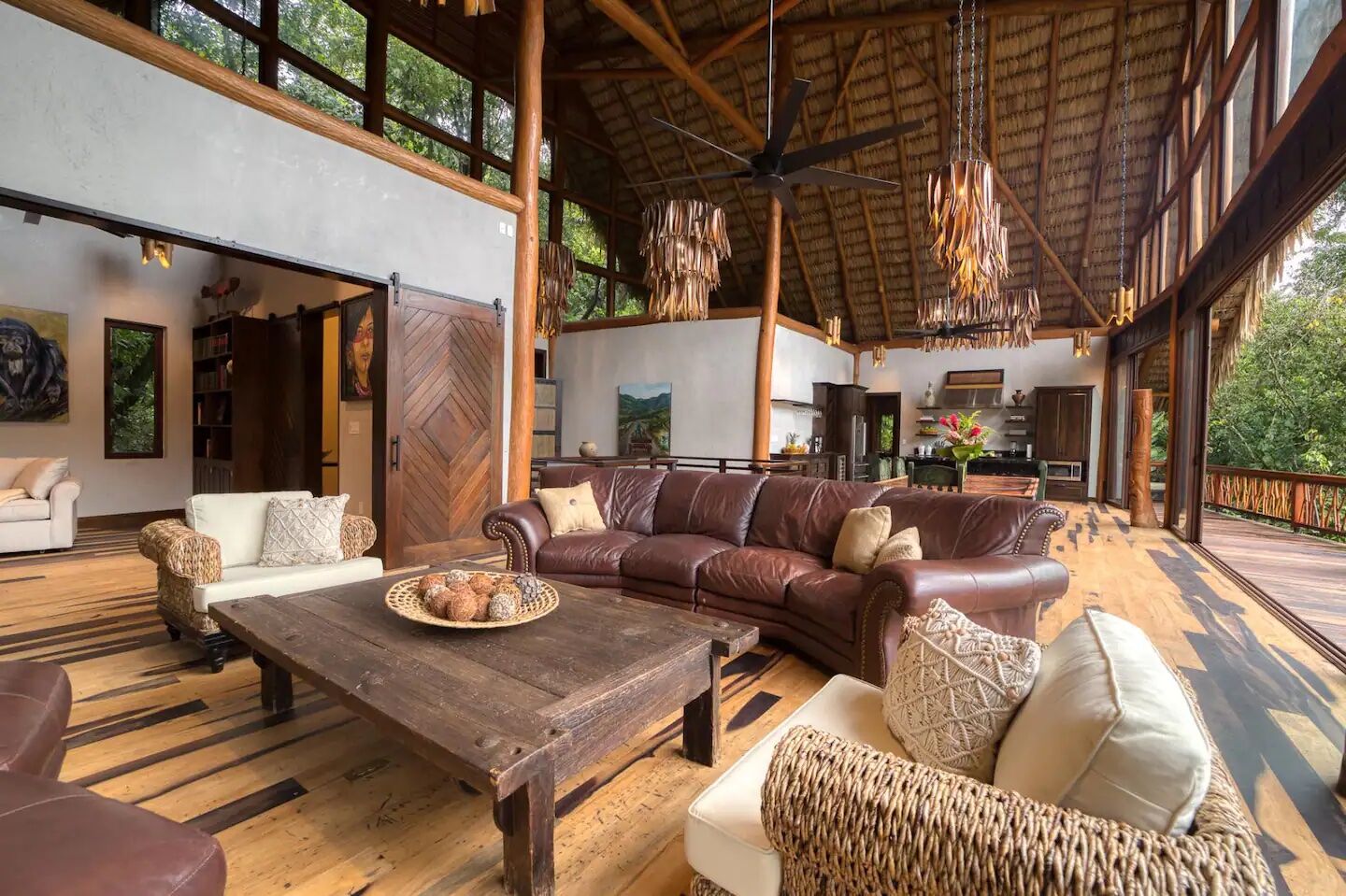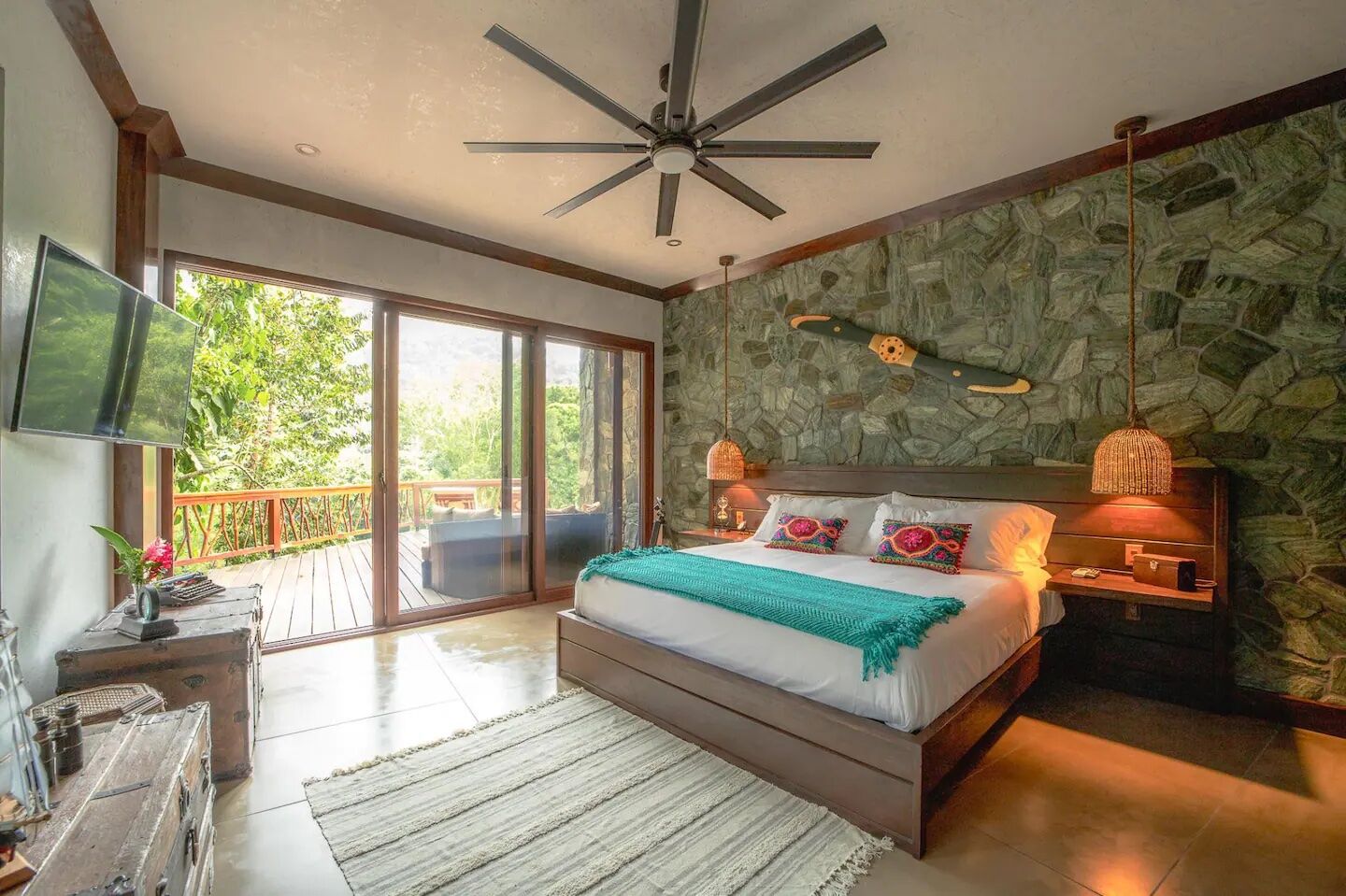 Among the most luxurious of remote Airbnbs is Valley Stream in Belize. With its soaring native thatch ceilings and rich Belizean hardwood floors, the views inside of this gorgeous 5,000-square-foot getaway are as amazing as the view of the Maya Mountains outside. Located in a private two-hundred-acre jungle sanctuary, the three-bedroom, solar-powered home has the privacy seclusion guests seek from an off-grid experience with all of the comforts of a five-star resort. Explore the private trails, relax in the cliffside rock pool and hot tub, and end your day enjoying a candle-lit romantic dinner prepared by your in-house professional chef.
Three bedrooms, six guests
Price: $4,571 per night
Amazing view of fjord & mountains glamping Birdbox – Norway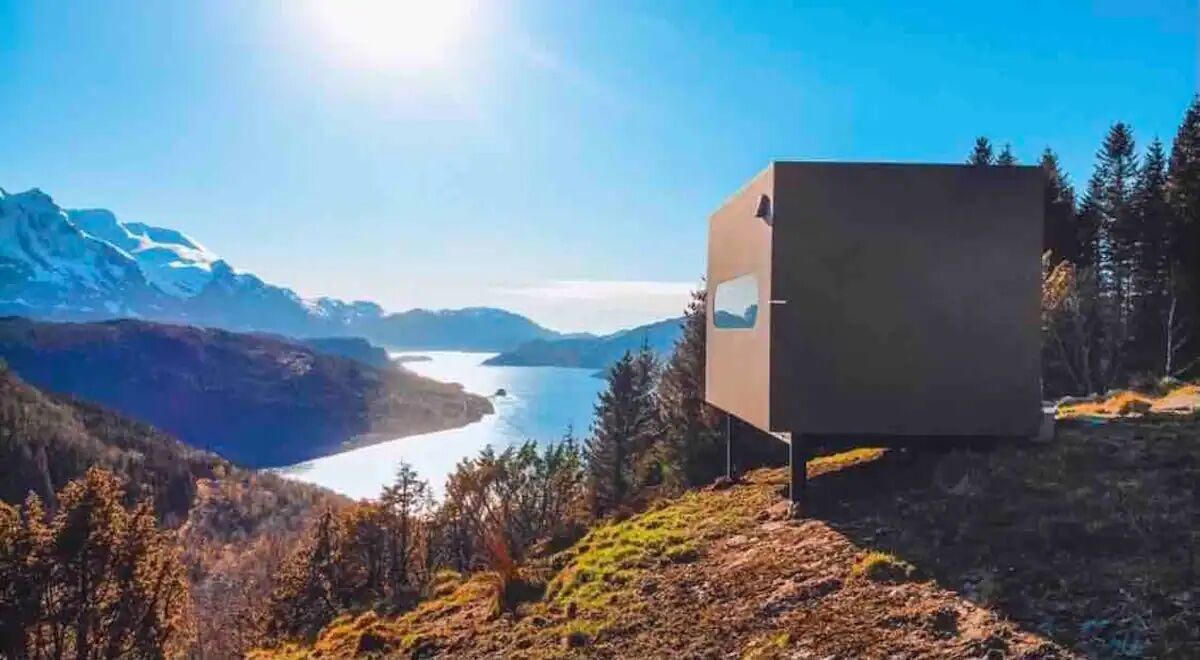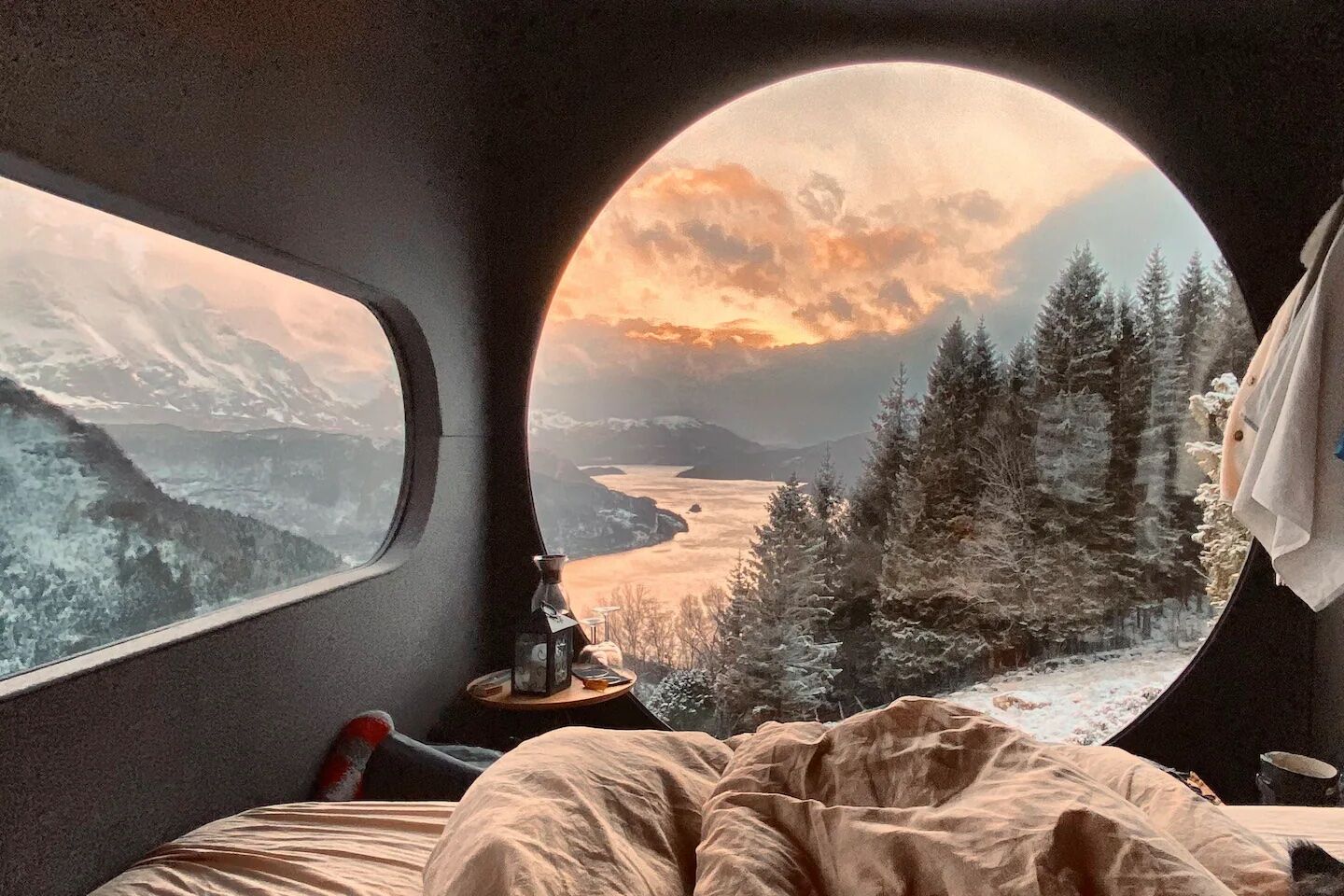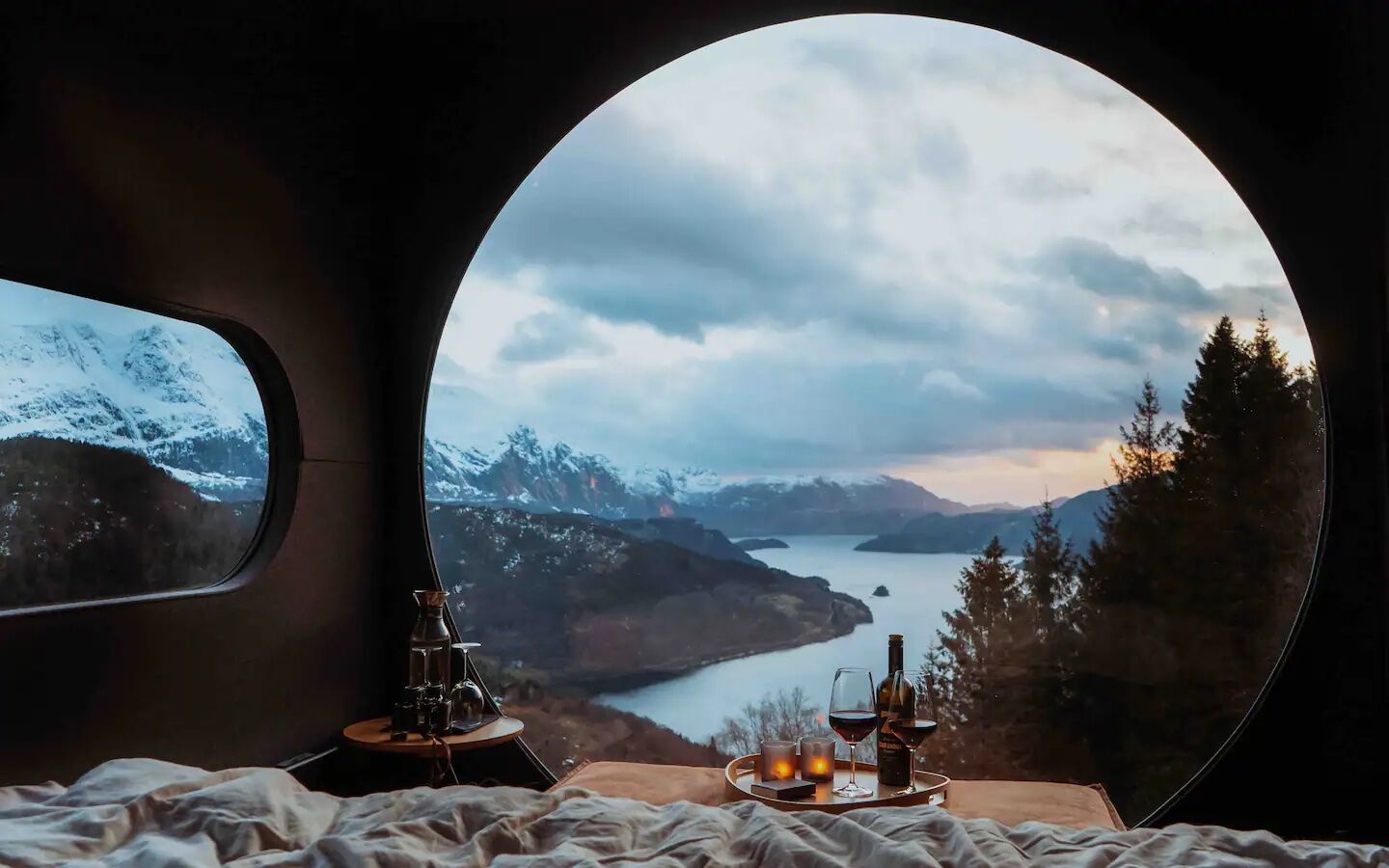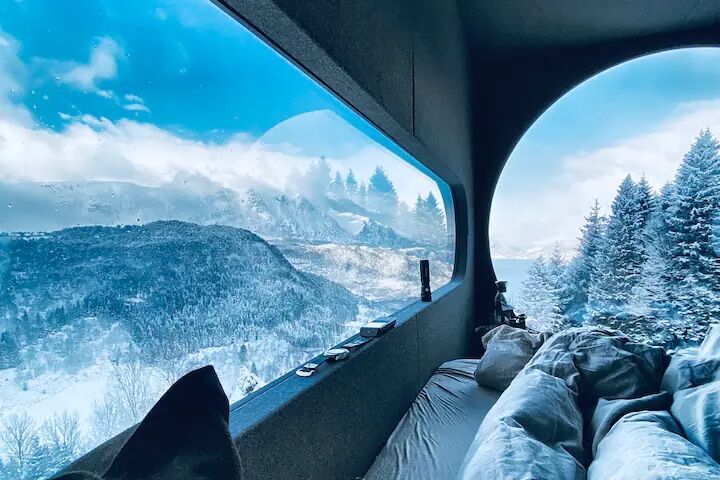 BirdBox is a unique treehouse located about 3 hours north of Bergen that's the perfect getaway for those seeking an out-of-the-ordinary experience. One previous guest even compared their stay to sleeping in a gallery with an ever-changing masterpiece of landscape painting. Enjoy the view of the epic mountain range of Blegja and the Førdefjord or walk down to the fjord and take a swim.
One bedroom, two guests
Price: $360 per night
Off-Grid design House in Catuçaba, Casa da Pedra – Brazil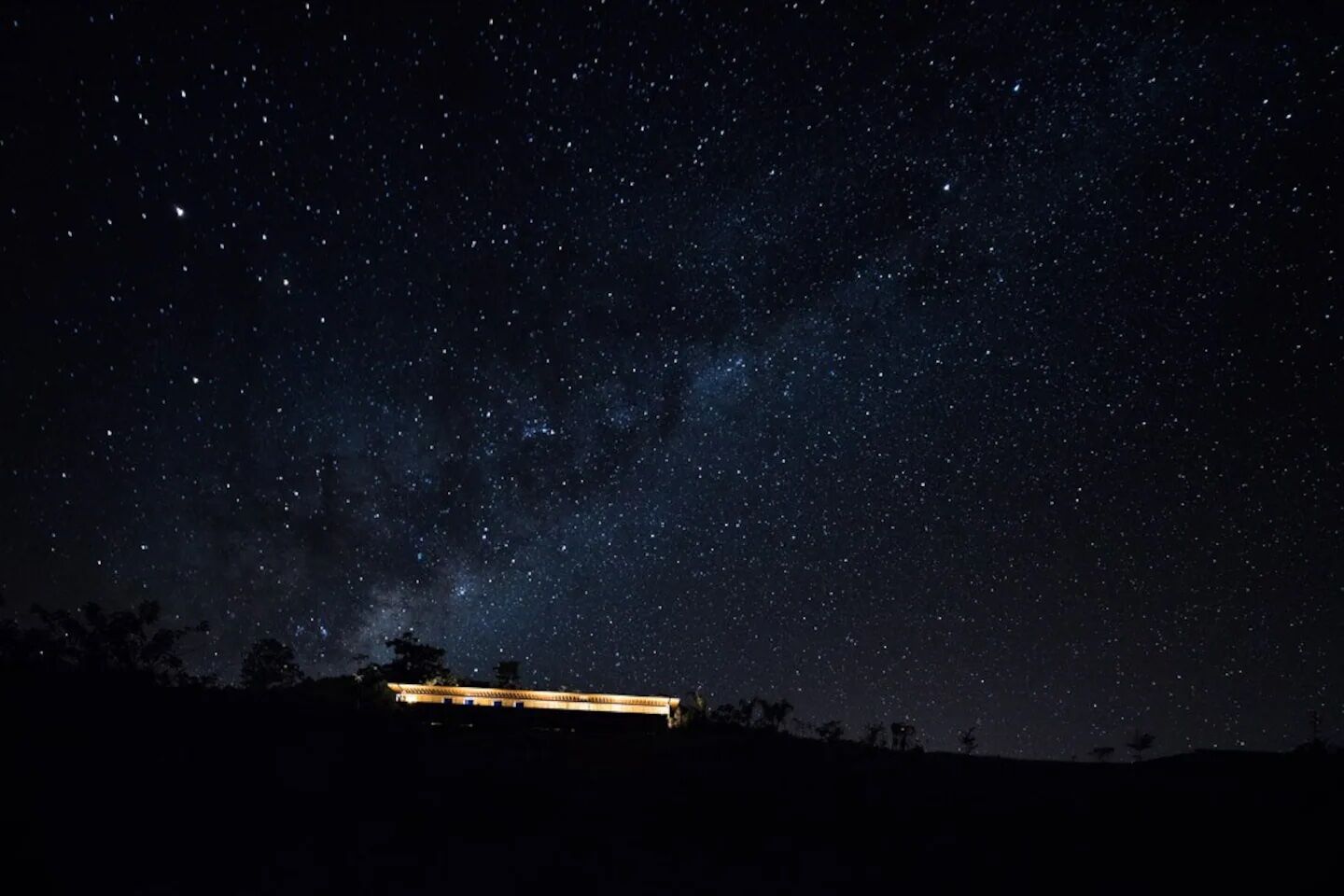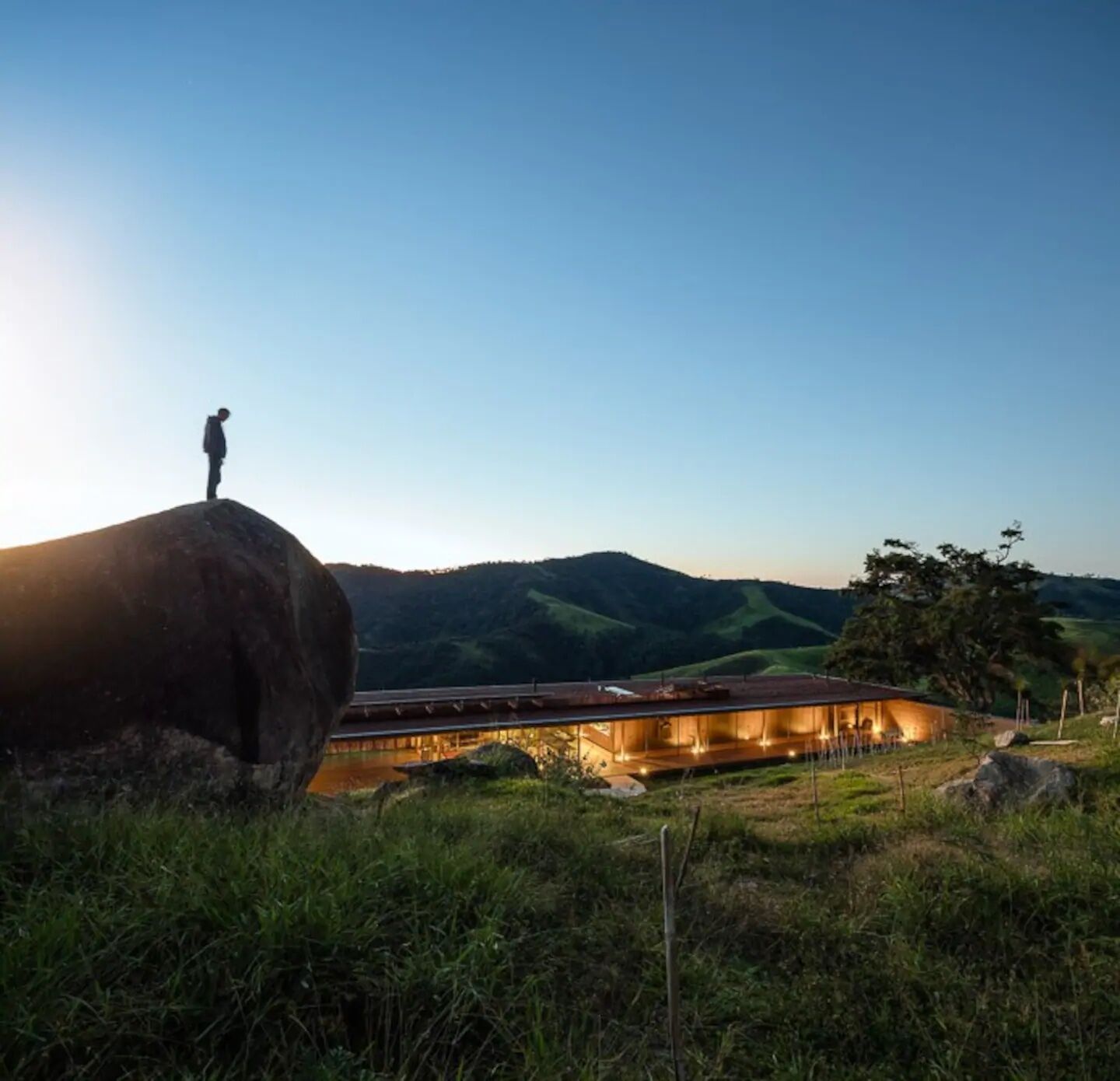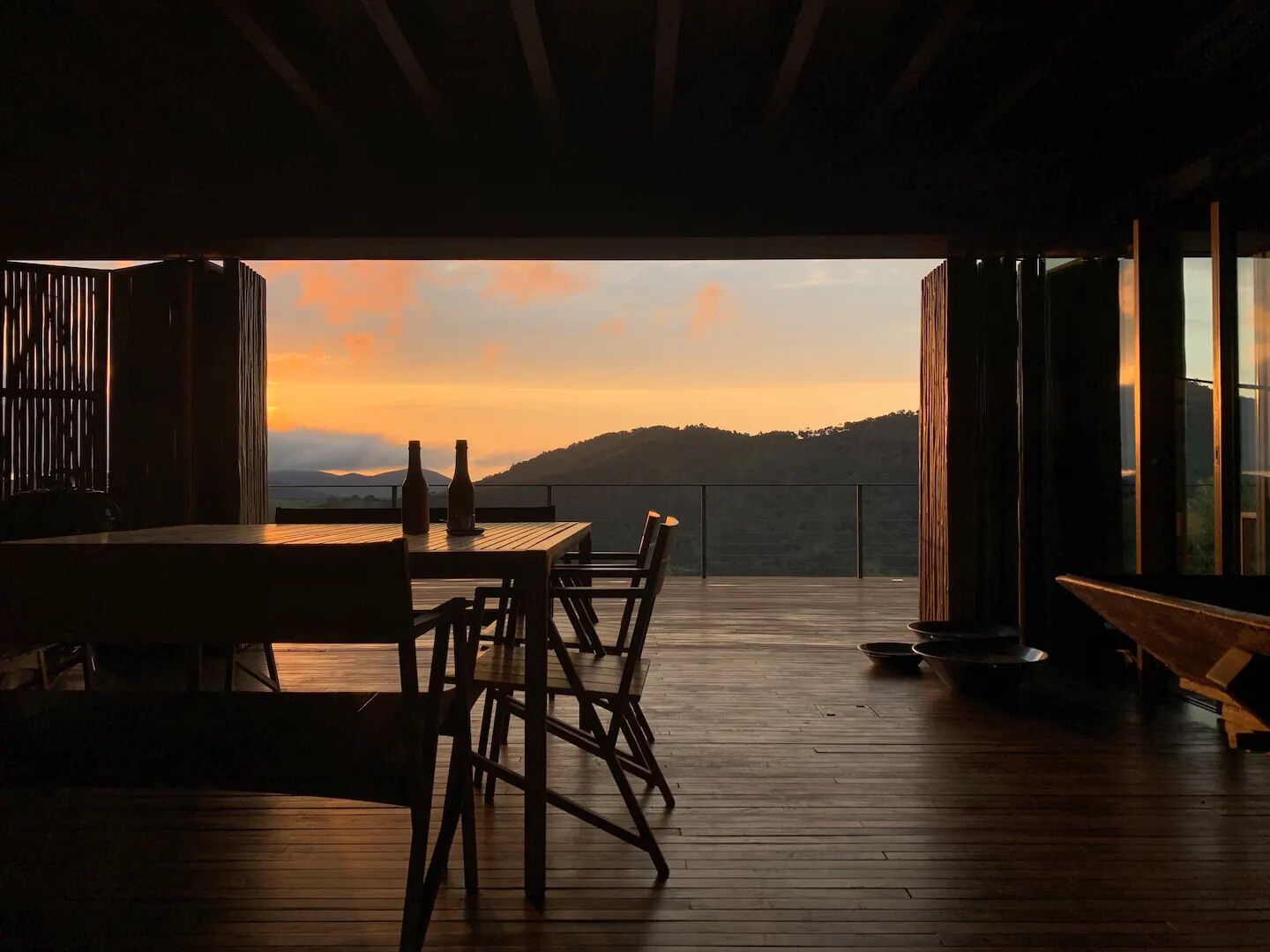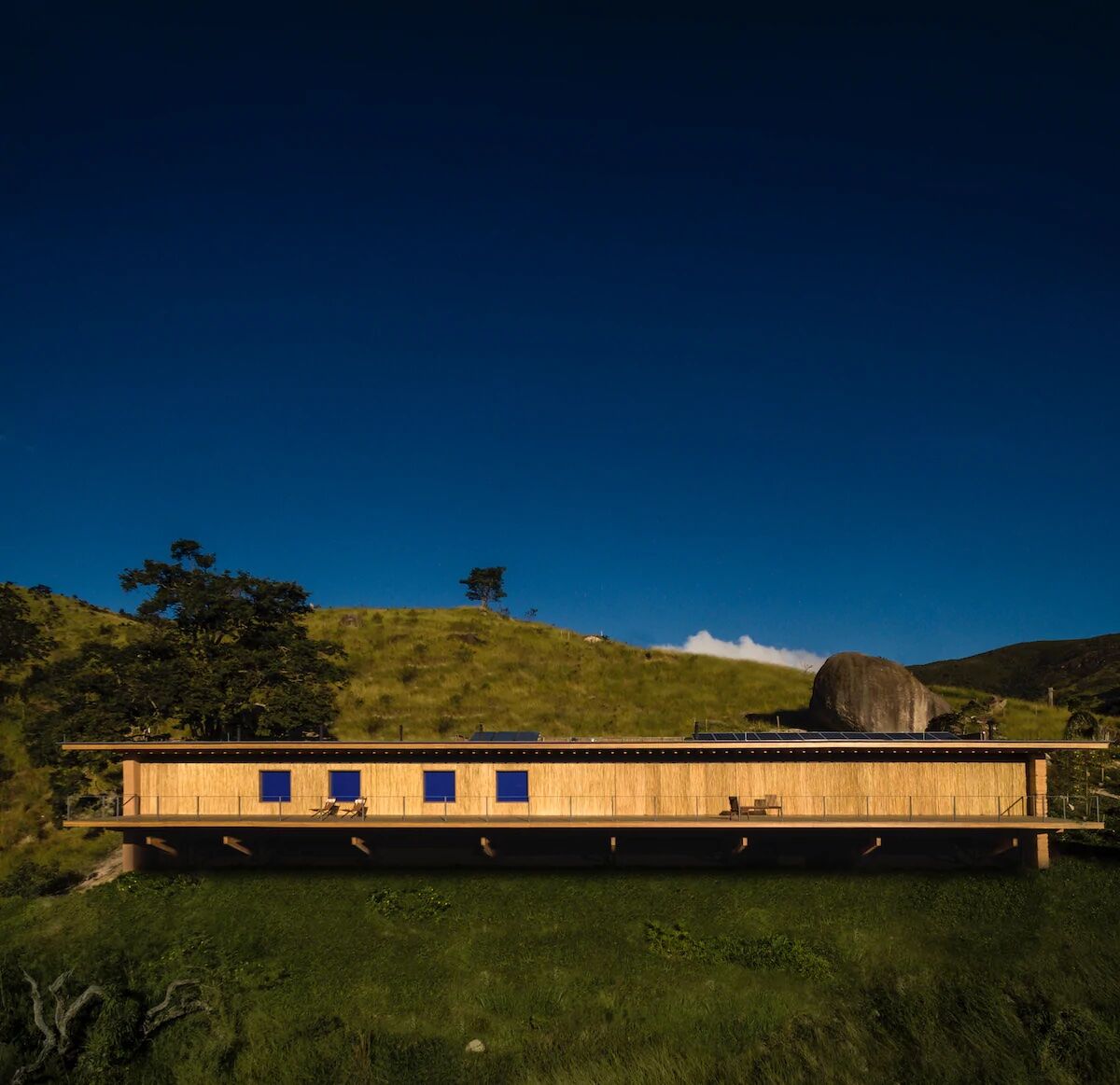 Caipira Modernista is an architectural masterpiece and Brazil's first 100-percent off-grid sustainable house. The four-bedroom home is beautifully decorated in neutral tones, solar-powered, and sources its water from the nearby mountains. Its extensive terrace is the perfect spot to watch breathtaking sunsets over the valley or stargaze at night. Hike to the lake on the surrounding trails or explore the nearby village of Catuçaba, located only 15 minutes away by car.
Four bedrooms, eight guests
Price: $802 per night
Unique glamping experience near Ely & Cambridge – United Kingdom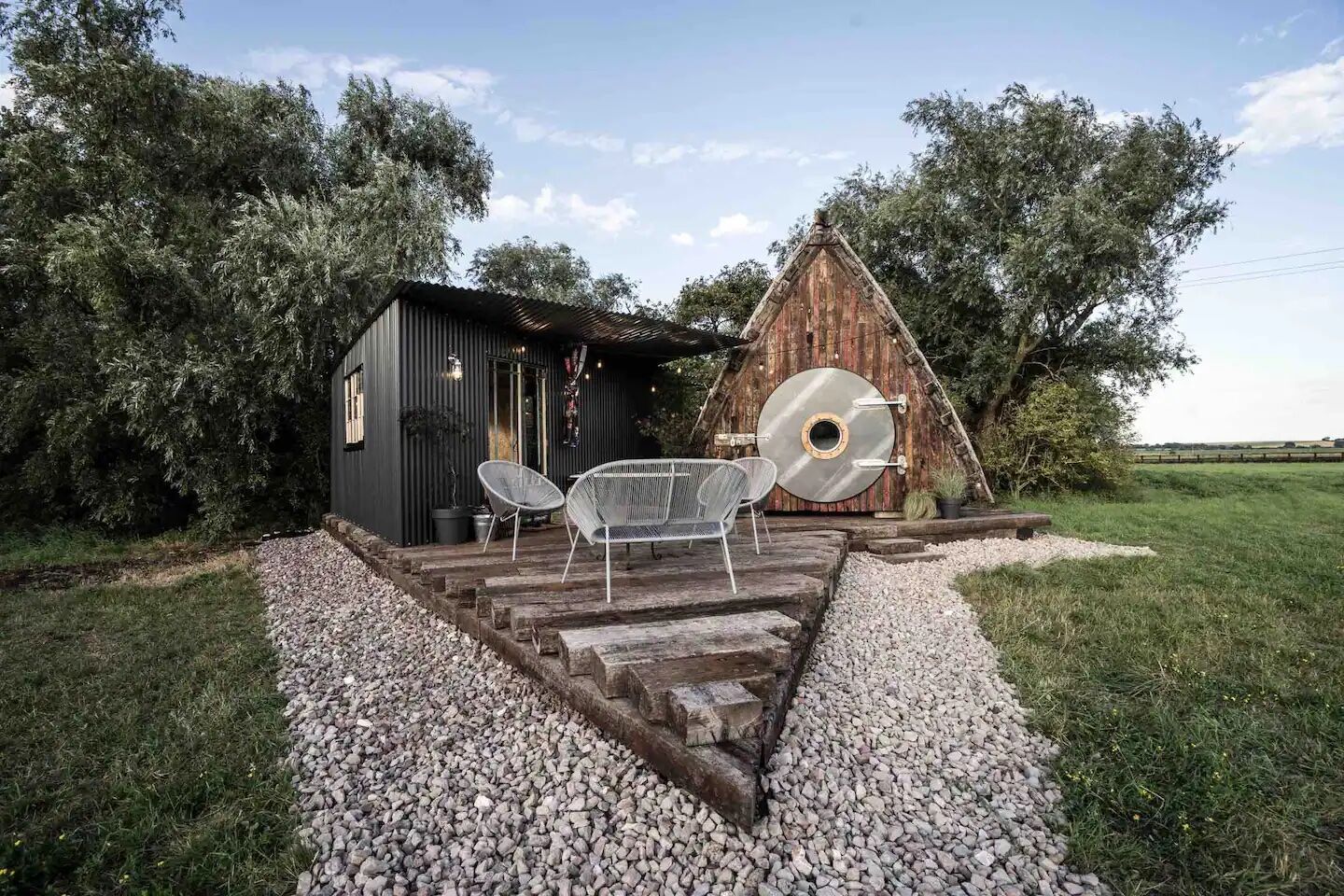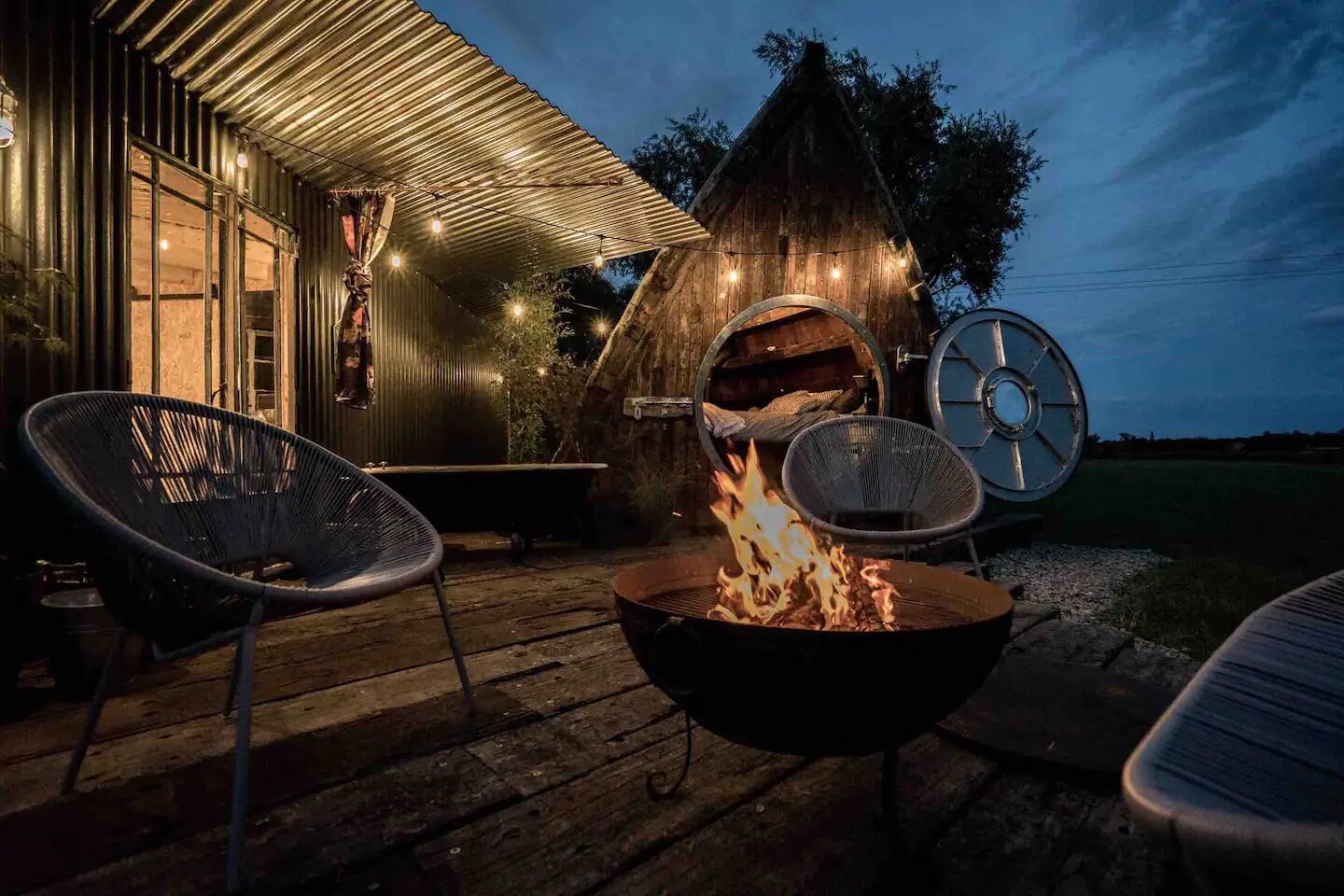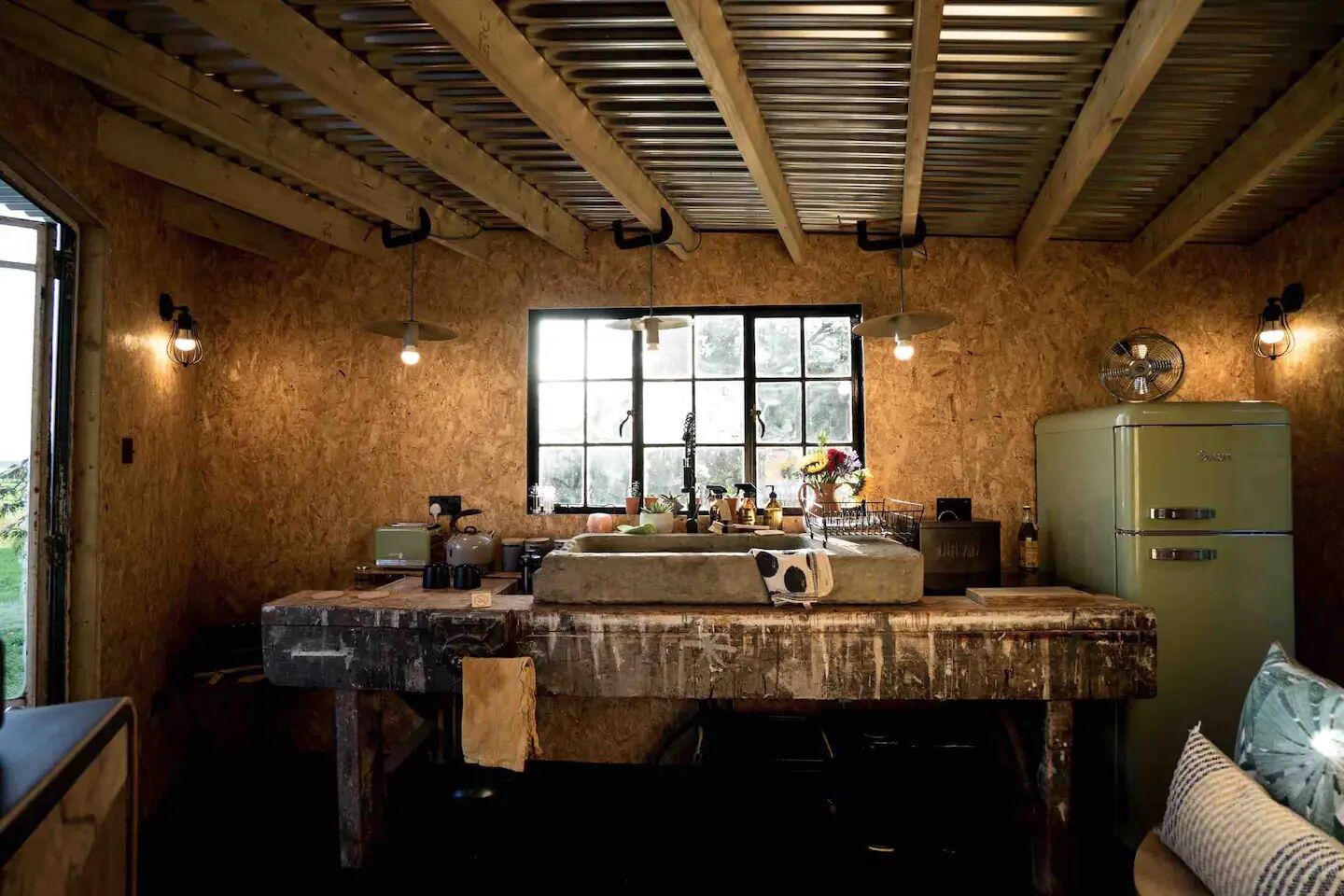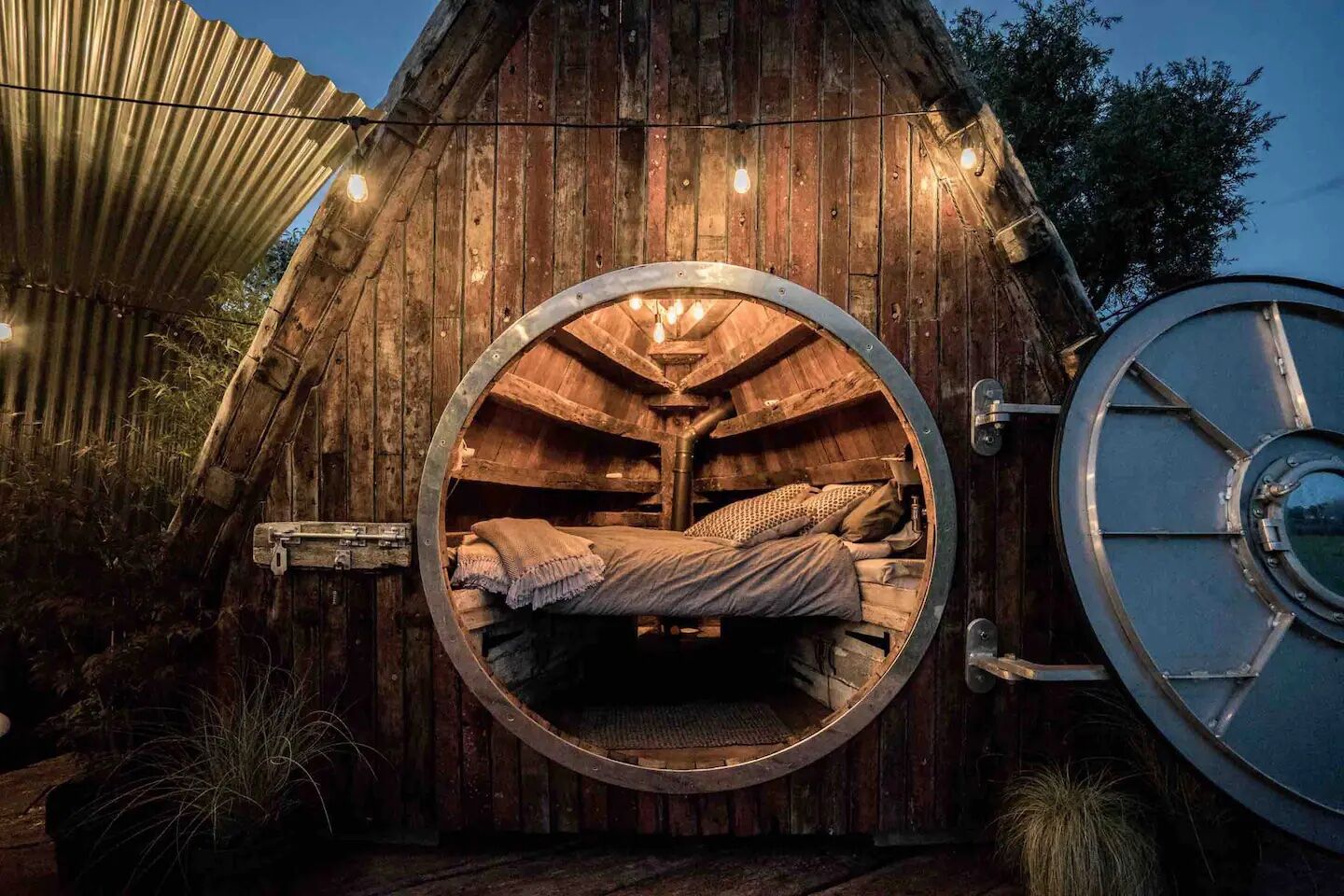 This historic 1945 boat, originally called the Anthony Stevenson, has now been converted into the Boat Shack, a cozy glamping getaway that is perfect for couples. Nestled within a private forest, the boat runs entirely off-grid with renewable solar energy and is located a 15-minute drive from Ely and 30 minutes from Cambridge.
One bedroom, two guests
Price: $219 per night
Dig these off-grid Airbnbs? Check out Matador's other accommodations guides:
Casa Bell: Montezuma Home with Ocean & Valley View – Costa Rica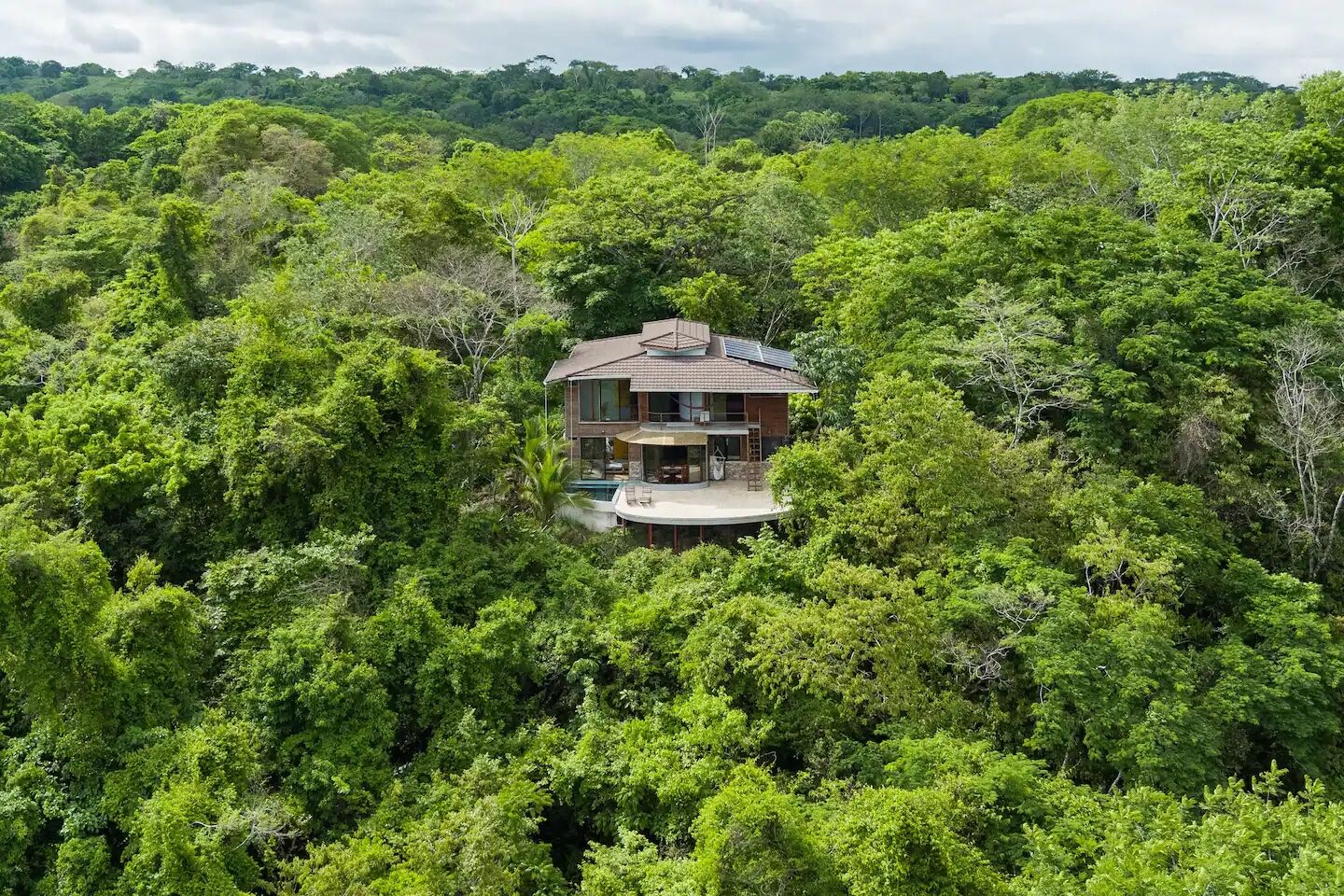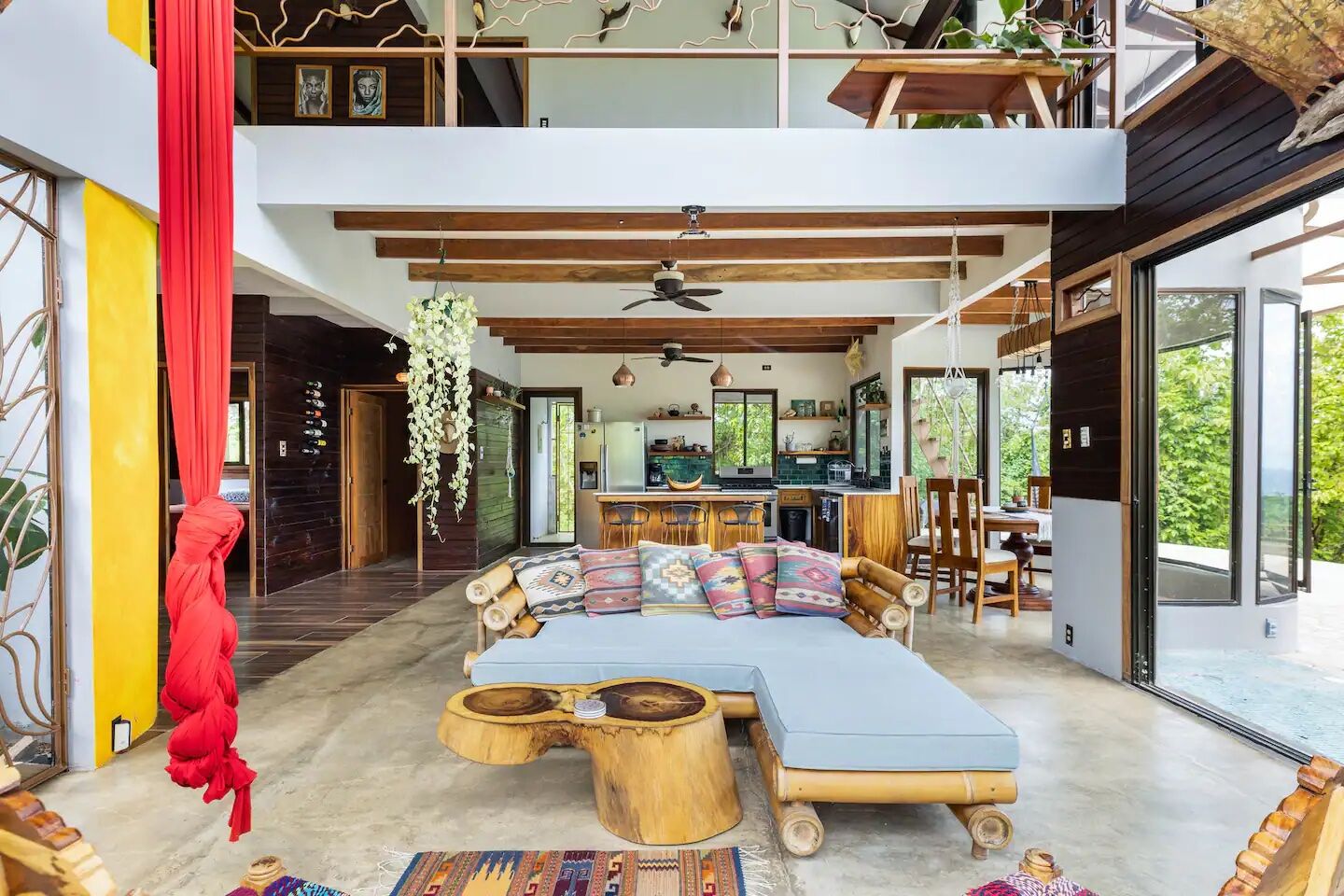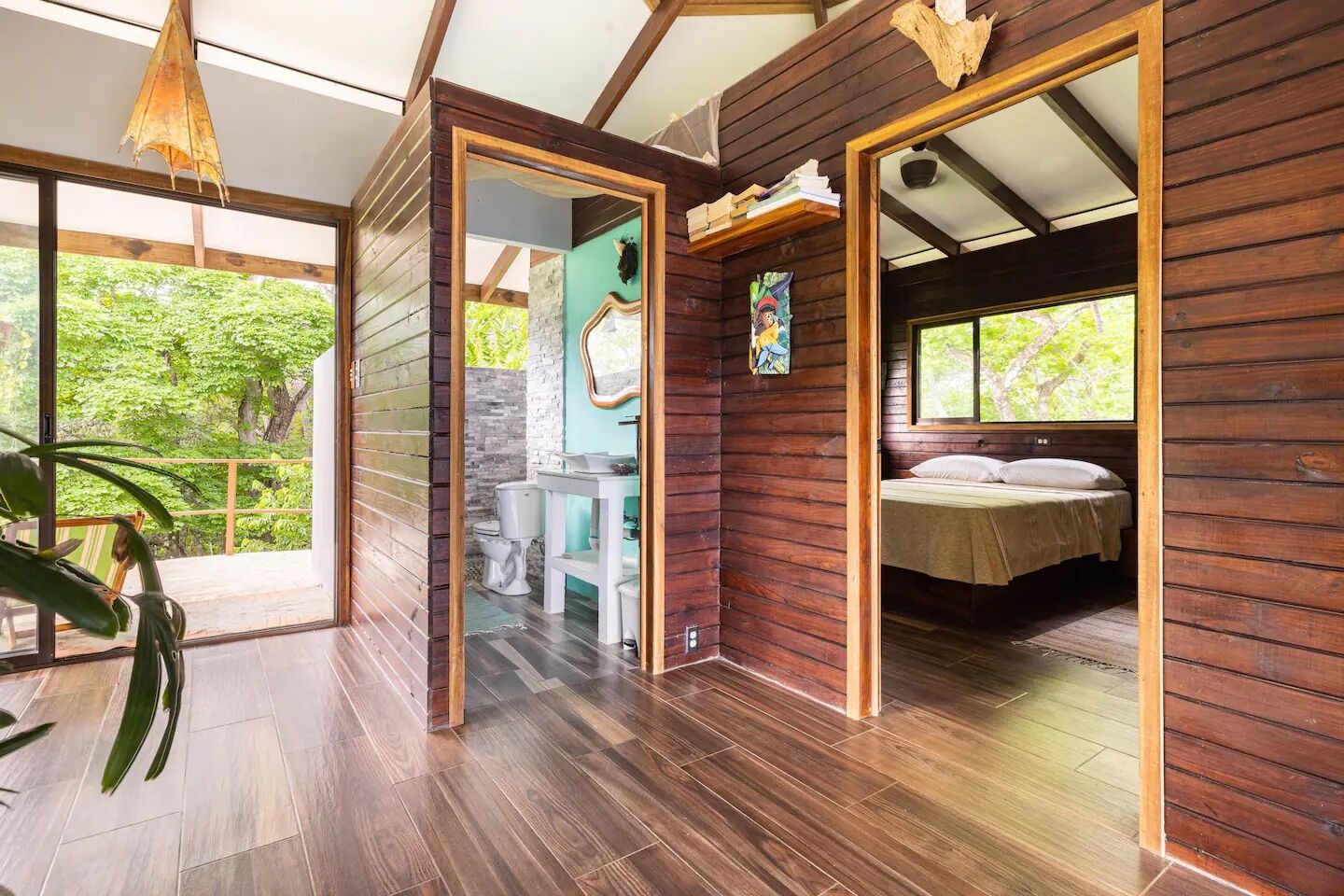 At Casa Bell, you'll be surrounded by rainforest and wildlife, and spoiled with breathtaking views of both the valley and ocean. The eco-house has three bedrooms, three bathrooms, an outdoor shower, a fire pit, and a pool. Though you'll be immersed in nature, the 100 percent off-grid, solar-powered house is conveniently a five-minute drive, or 25-minute walk to Montezuma center.
Three bedrooms, seven guests
Price: $284 per night
NeoNauta 23, relax among volcanoes and the ocean – Spain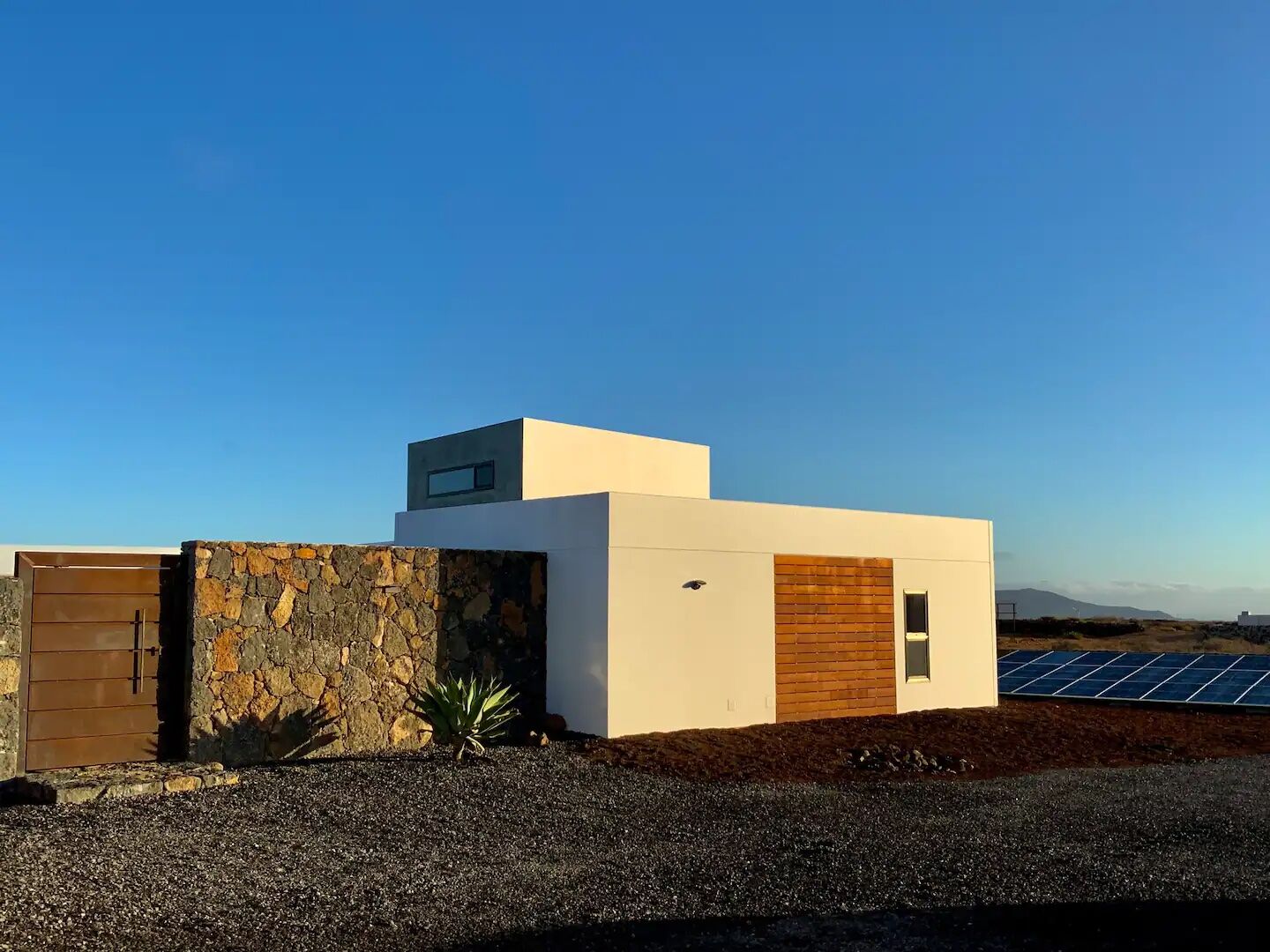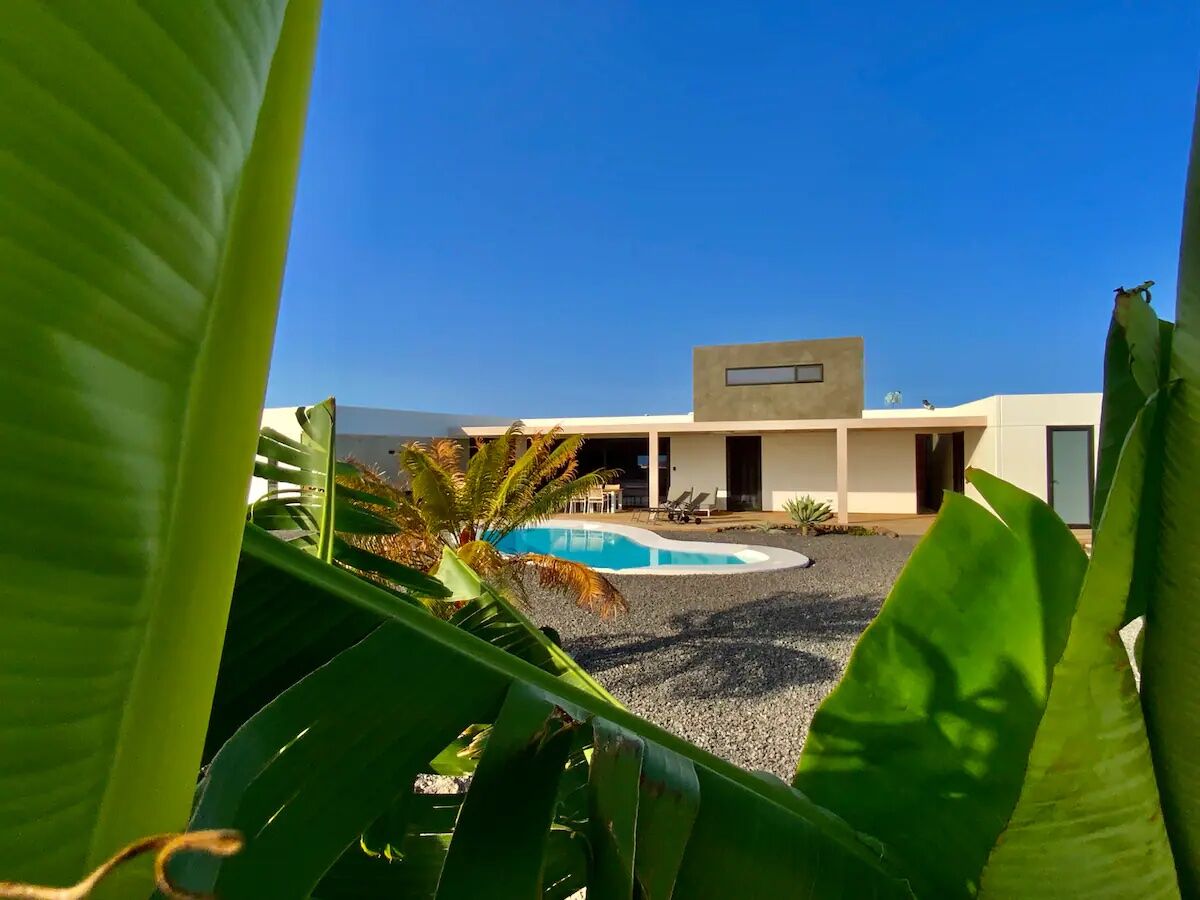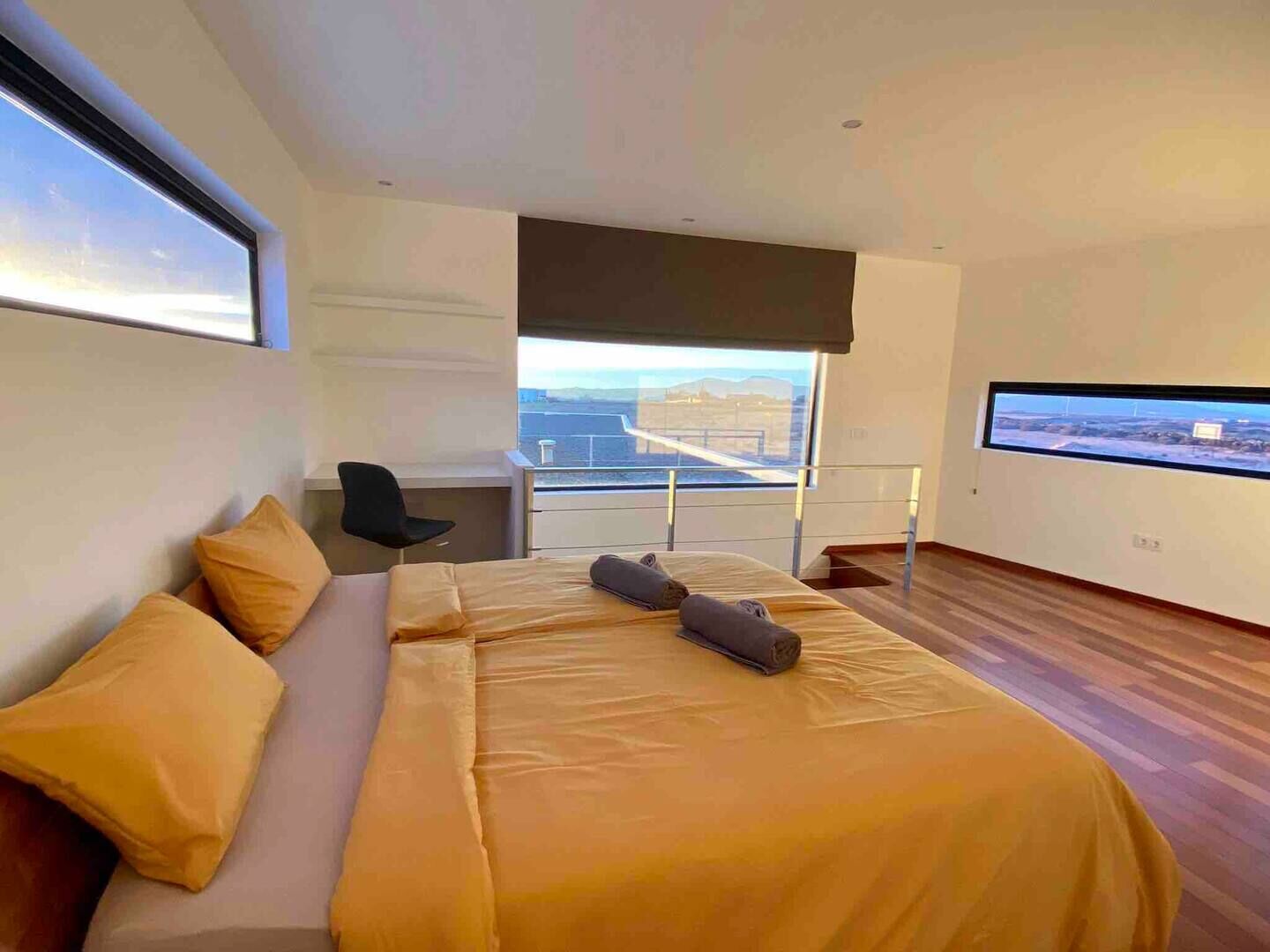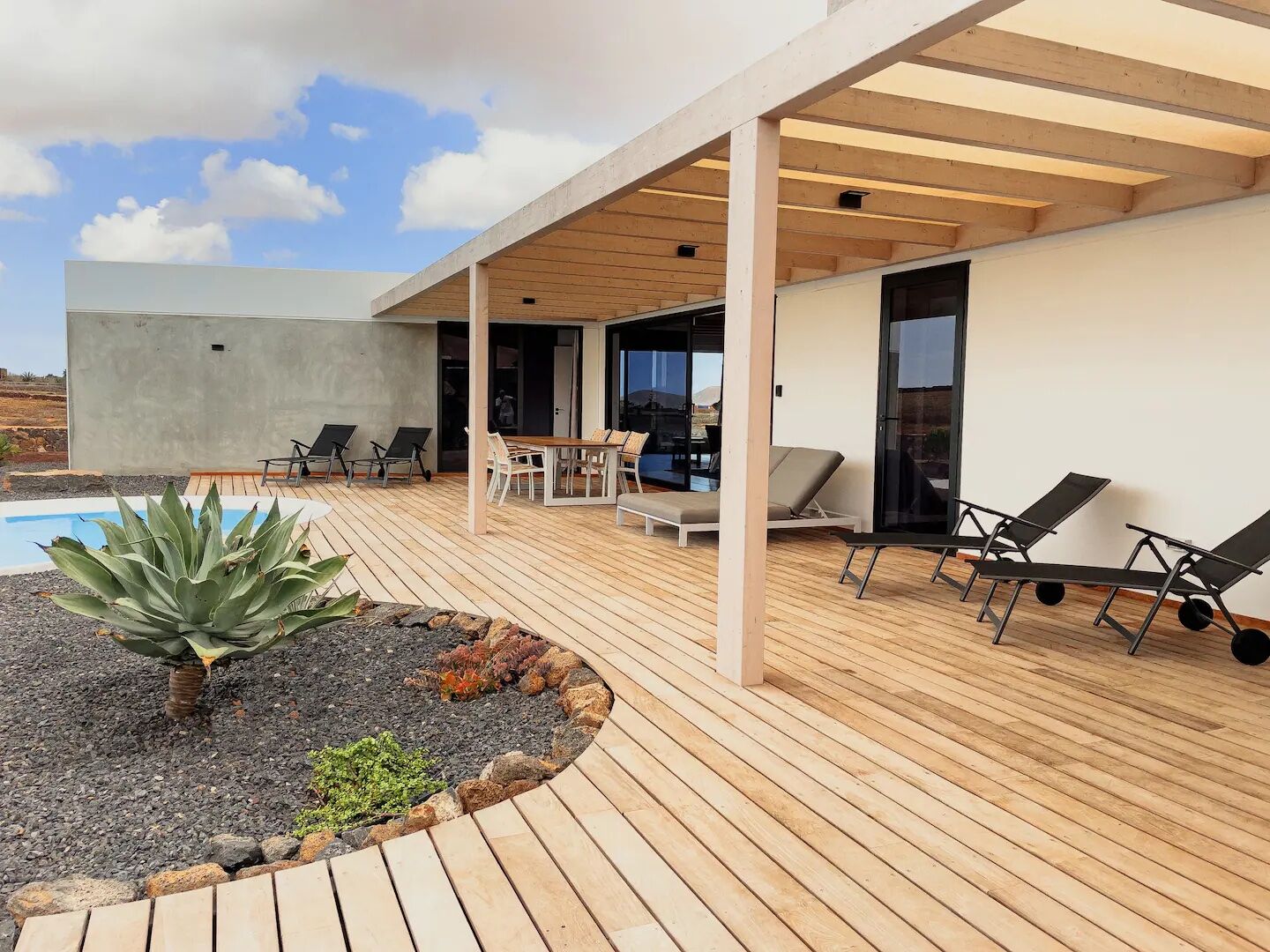 Relax among volcanoes and the ocean at
NeoNauta 23
, an eco-house constructed in 2021. The luxurious property's three modern bedrooms all have direct access to the pool, desks and office chairs, and (of course) strong wifi, making it the perfect escape for digital nomads and remote workers. Enjoy the sunset and volcano views from the terrace or head out to explore the nearby town of Villaverde.
Three bedrooms, six guestsPrice: $305 per night
Experience Hogan by the River – Arizona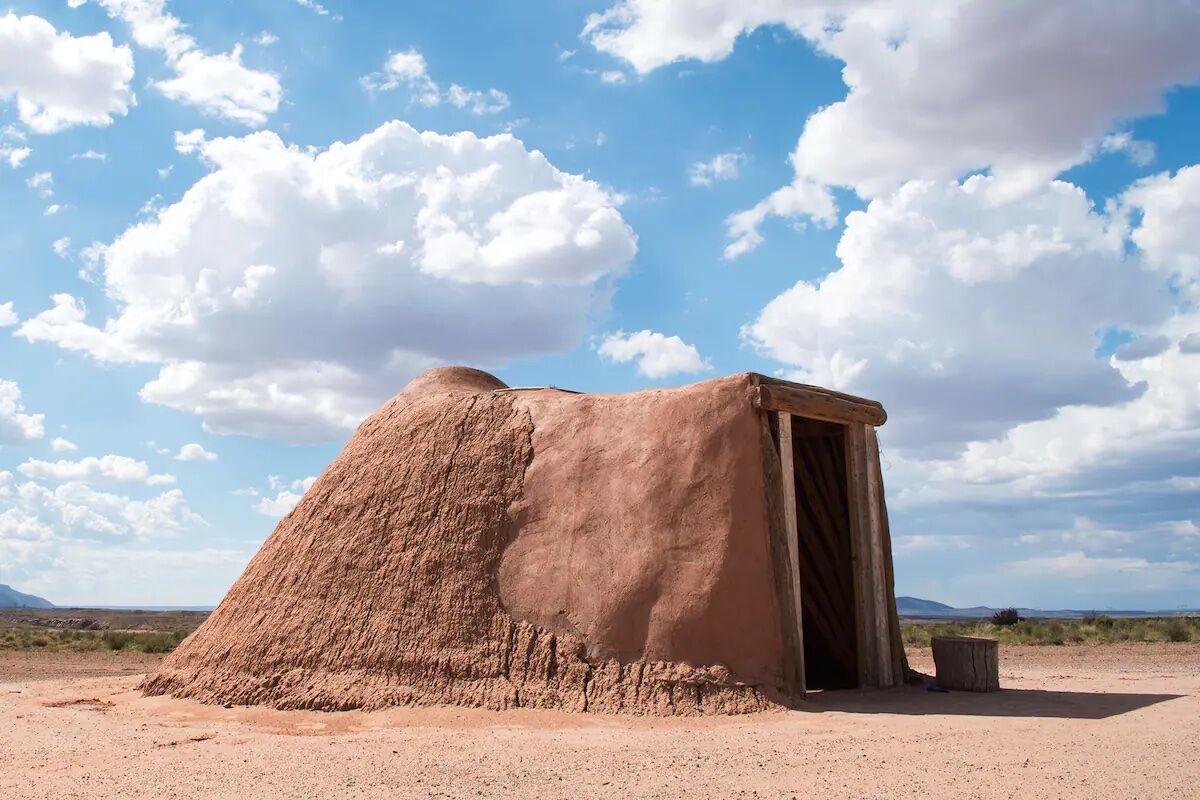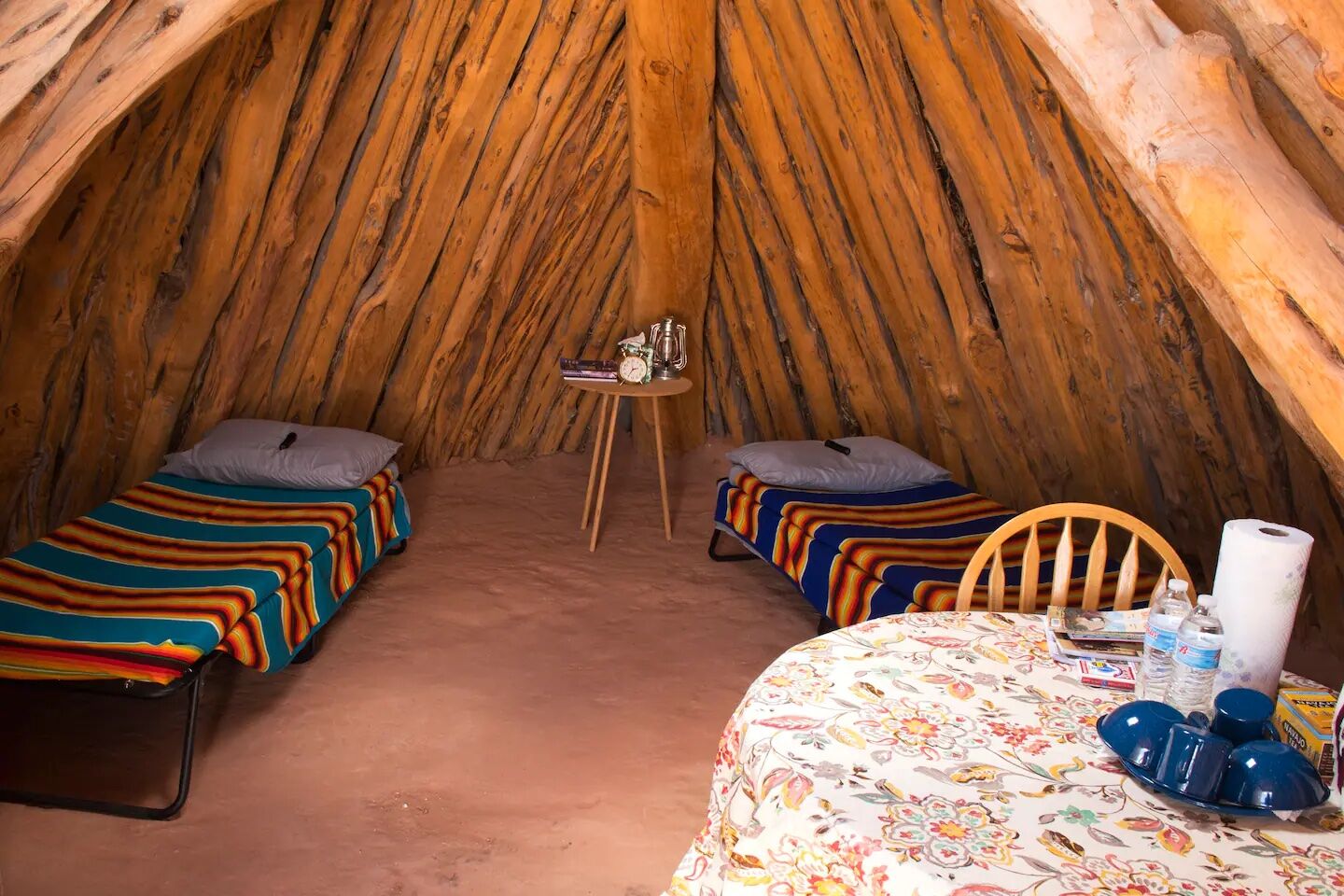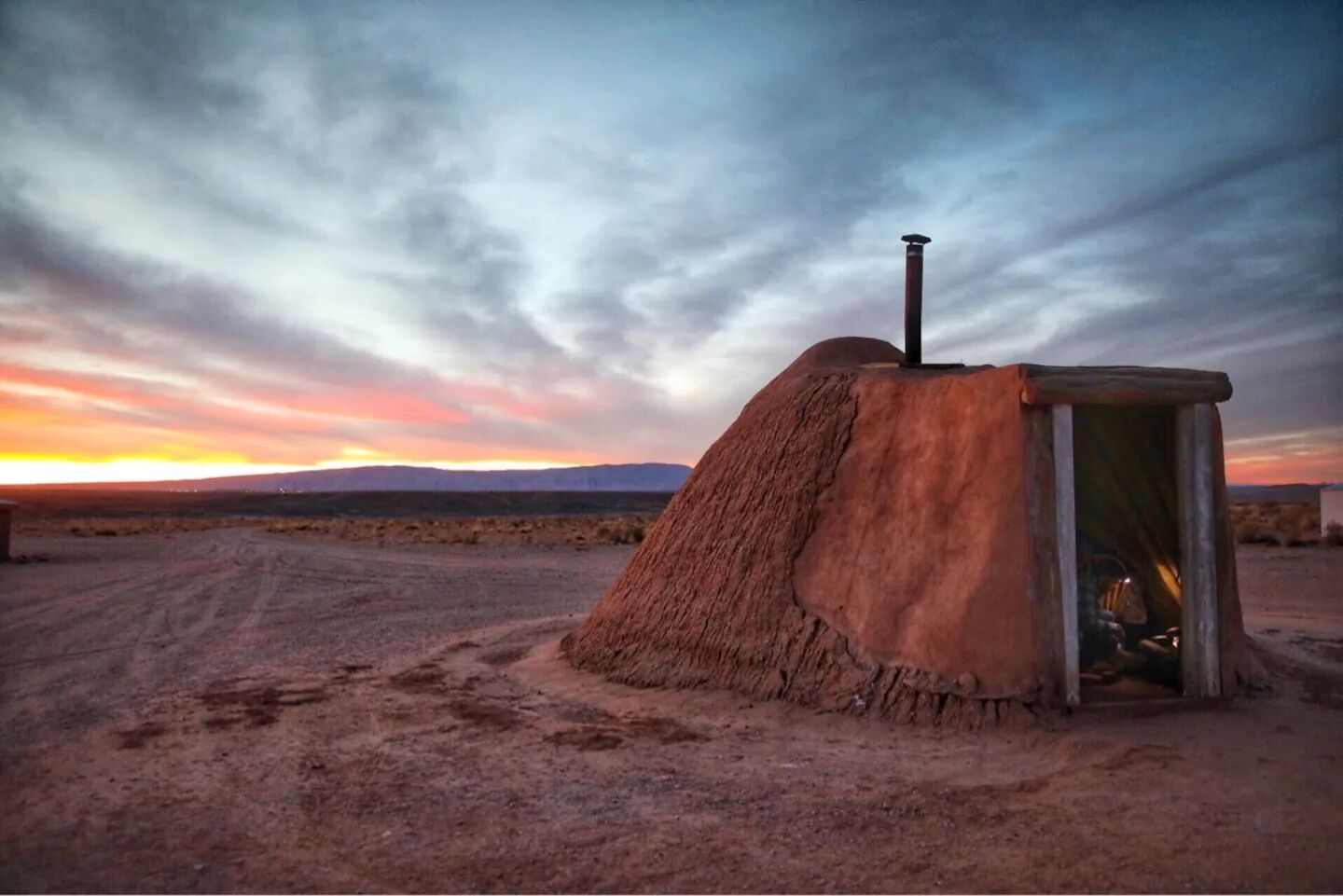 This
one-room accommodation
has all of the minimalist essentials you'll need for camping, but no electricity, plumbing, running water, and (depending on your network provider) cell service. The earth home, also called a hogan, provides visitors with a once-in-a-lifetime, truly off-the-grid experience. Located in a remote area of Navajo Nation it's not far from natural wonders like the Grand Canyon and Monument Valley and perfect for stargazing. If you're visiting the area, keep in mind that Navajo Nation Law prohibits alcohol and drugs on the property.
One bedroom, two guestsPrice: $166 per night
ALTAR, a floating house to blend with nature – Brazil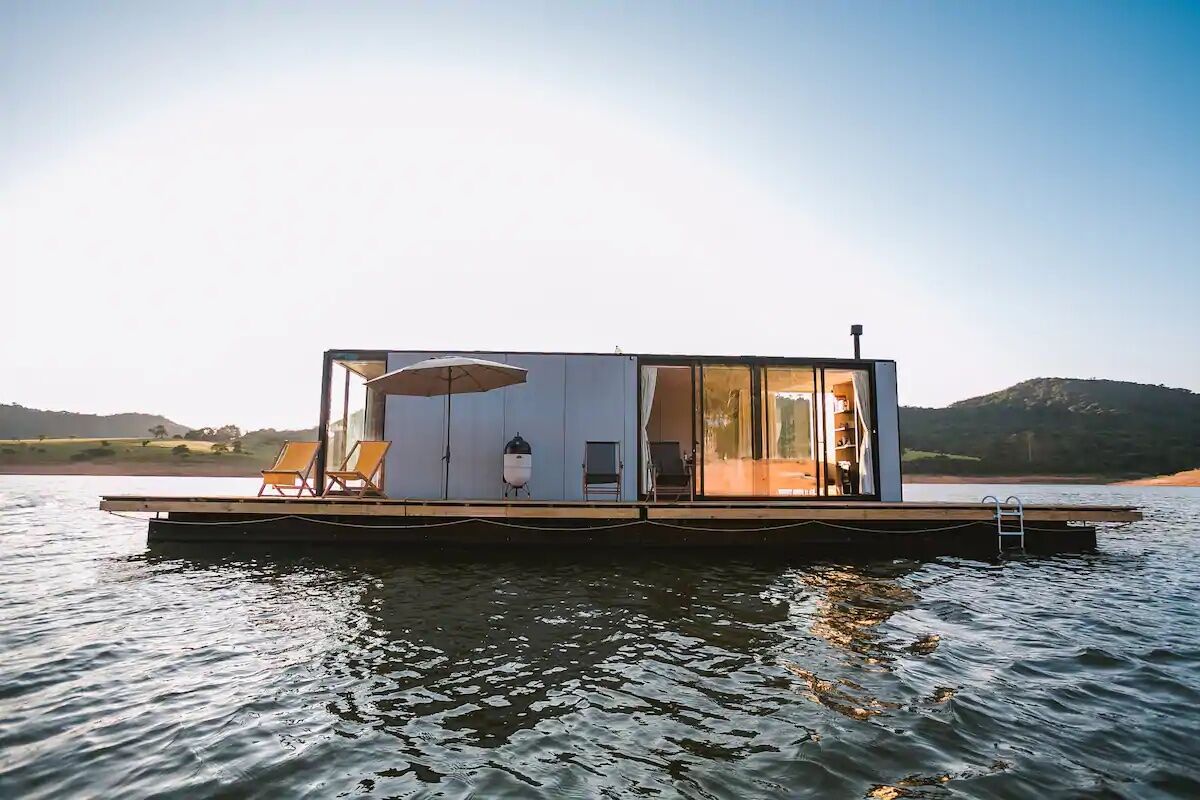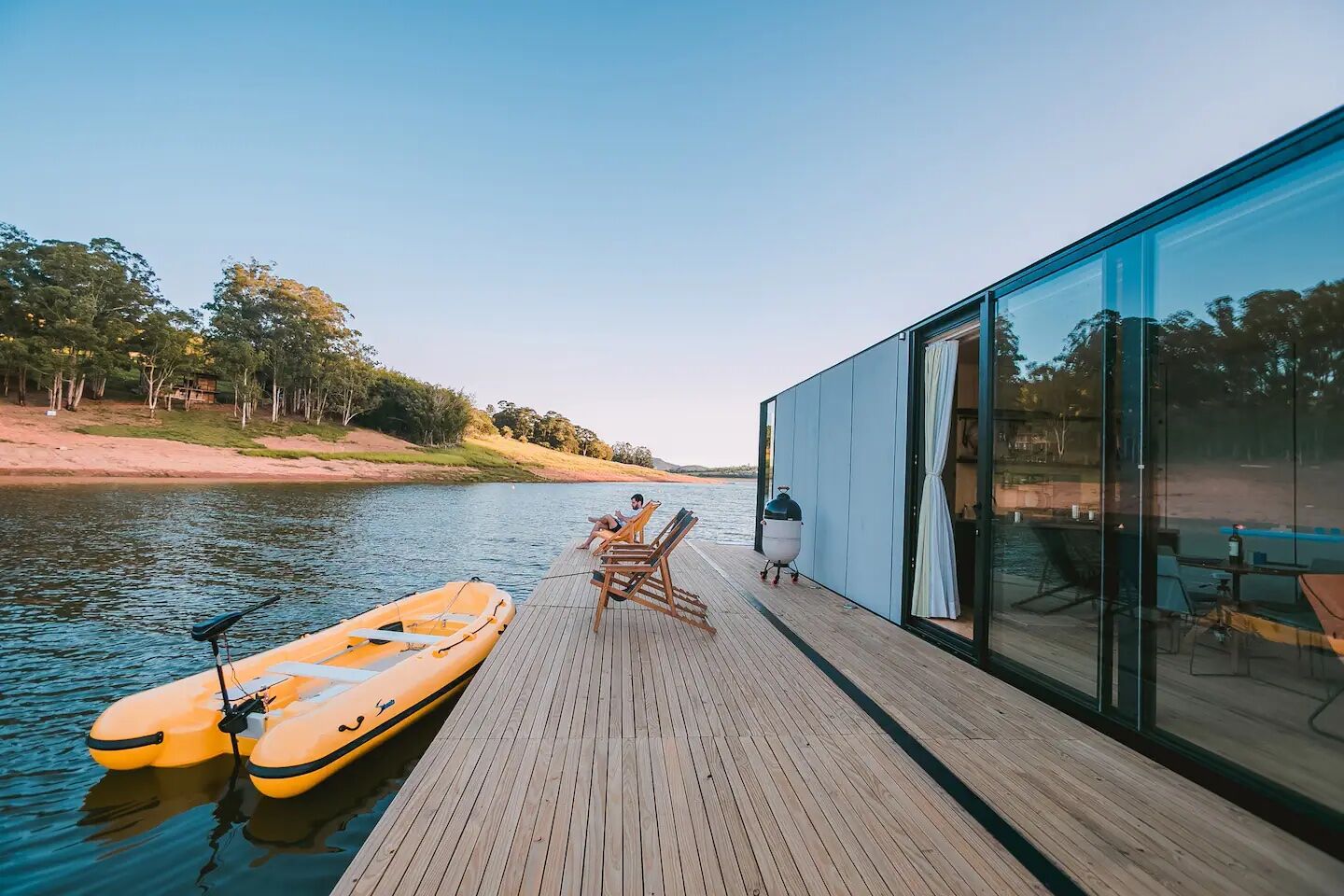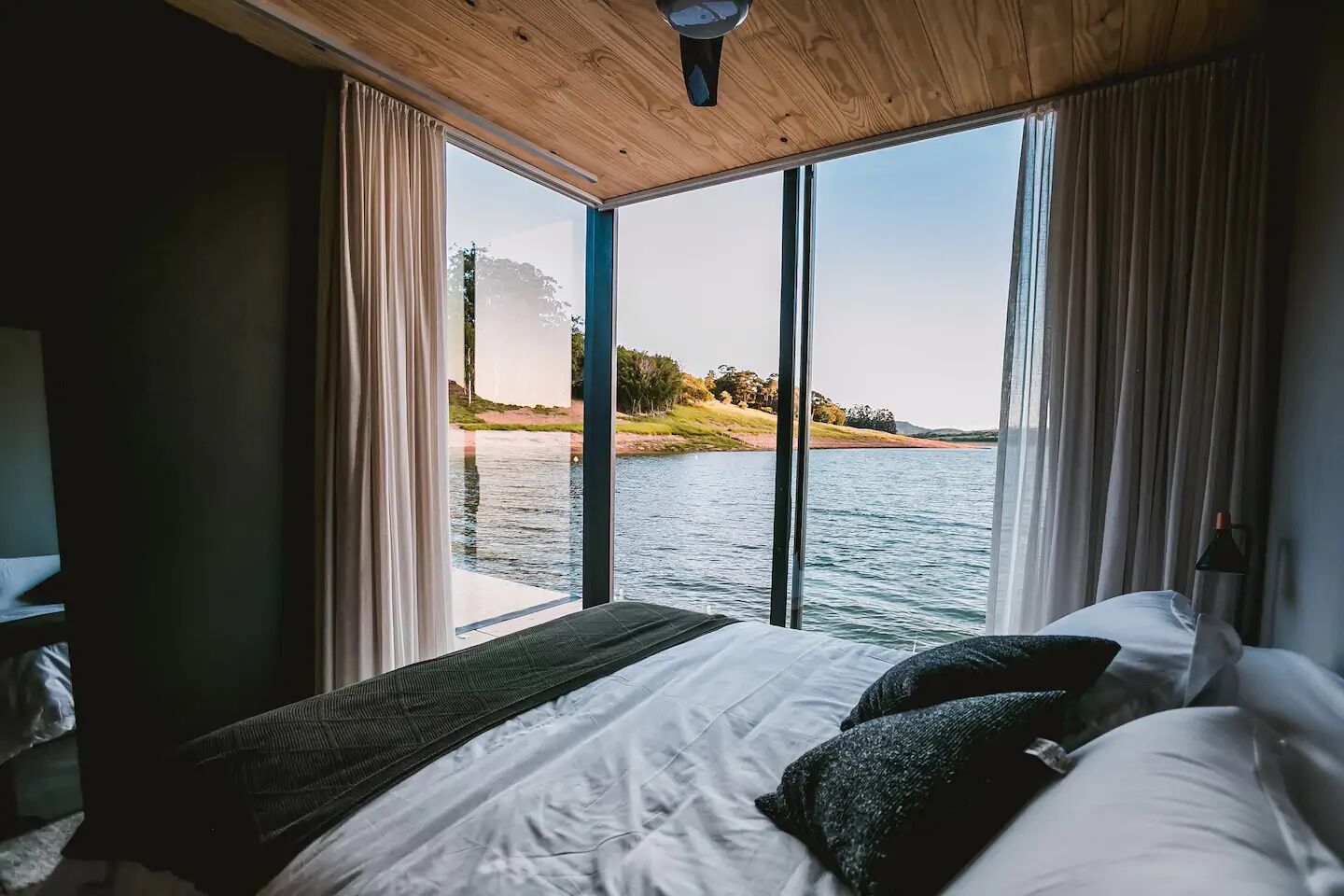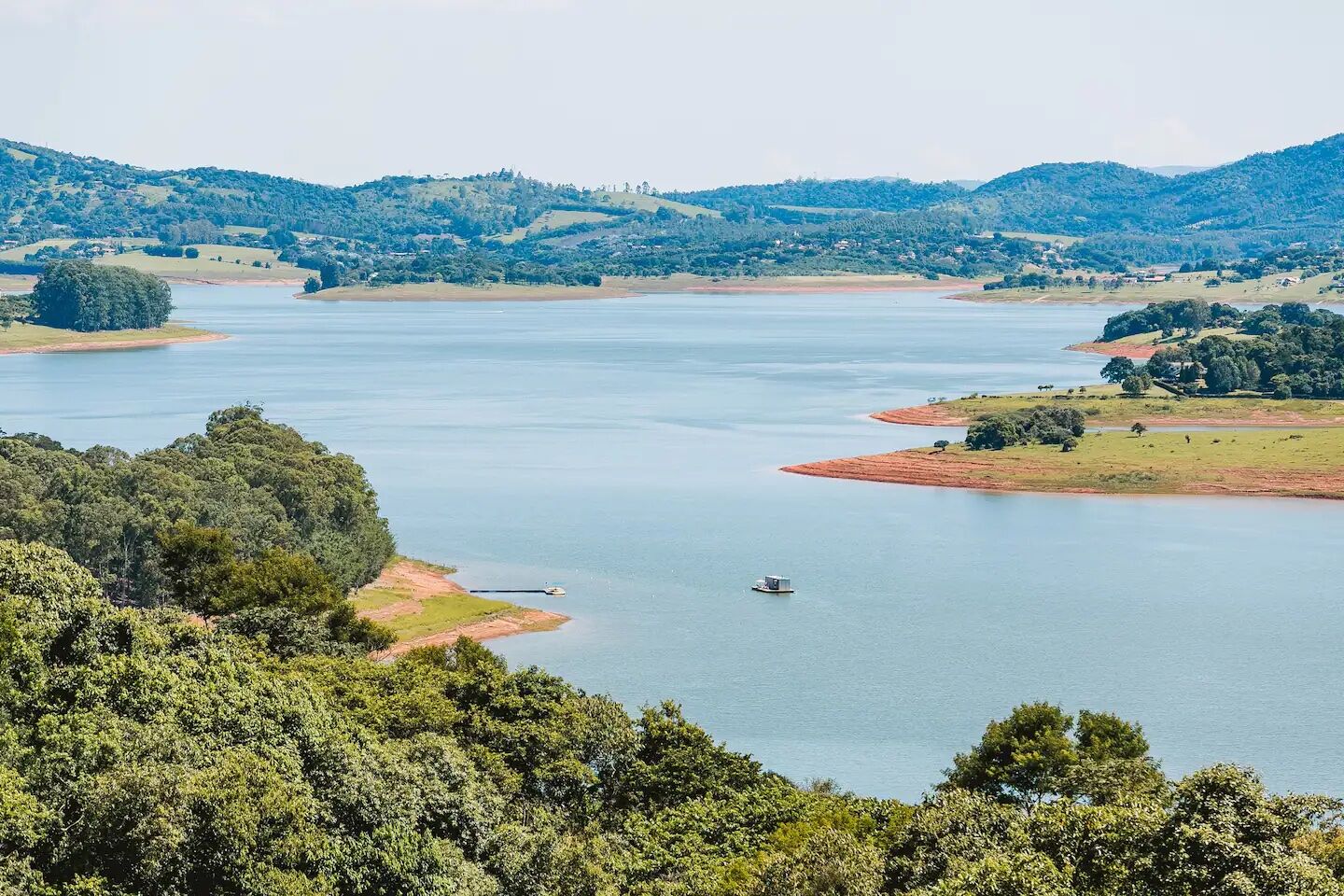 Located at the foot of the Serra da Mantiqueira in Joanópolis, Brazil, you'll find ALTAR, a cozy solar-powered floating house. Access to the internet is limited here, so be prepared to be disconnected from the world, but with so much to do, you won't want to check your phone anyway. Enjoy views of the landscape from the house's large windows or participate in activities like horseback riding, trekking, or regional gastronomy experiences.
One bedroom, two guests
Price: $329 per night
Loop – A hedonist house – Morocco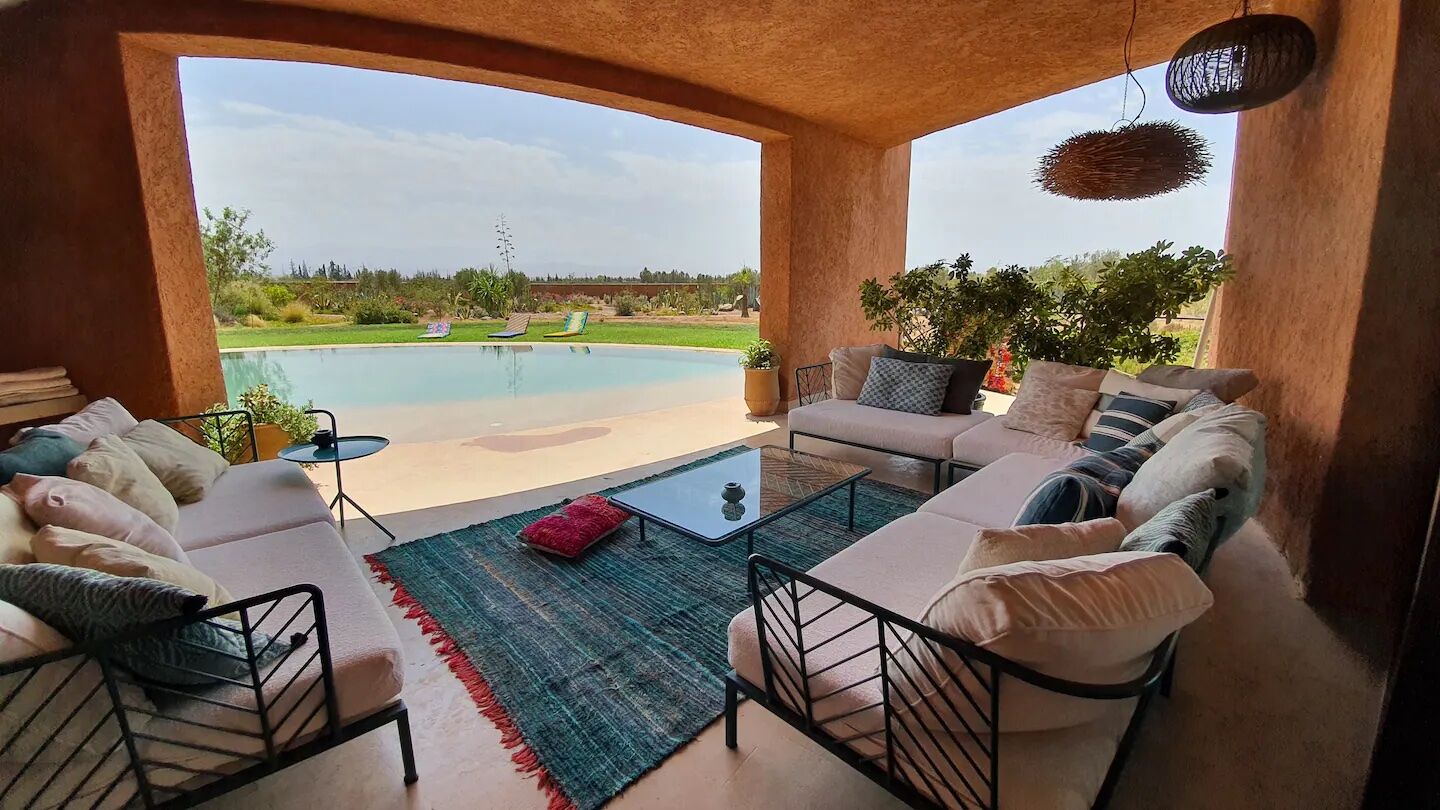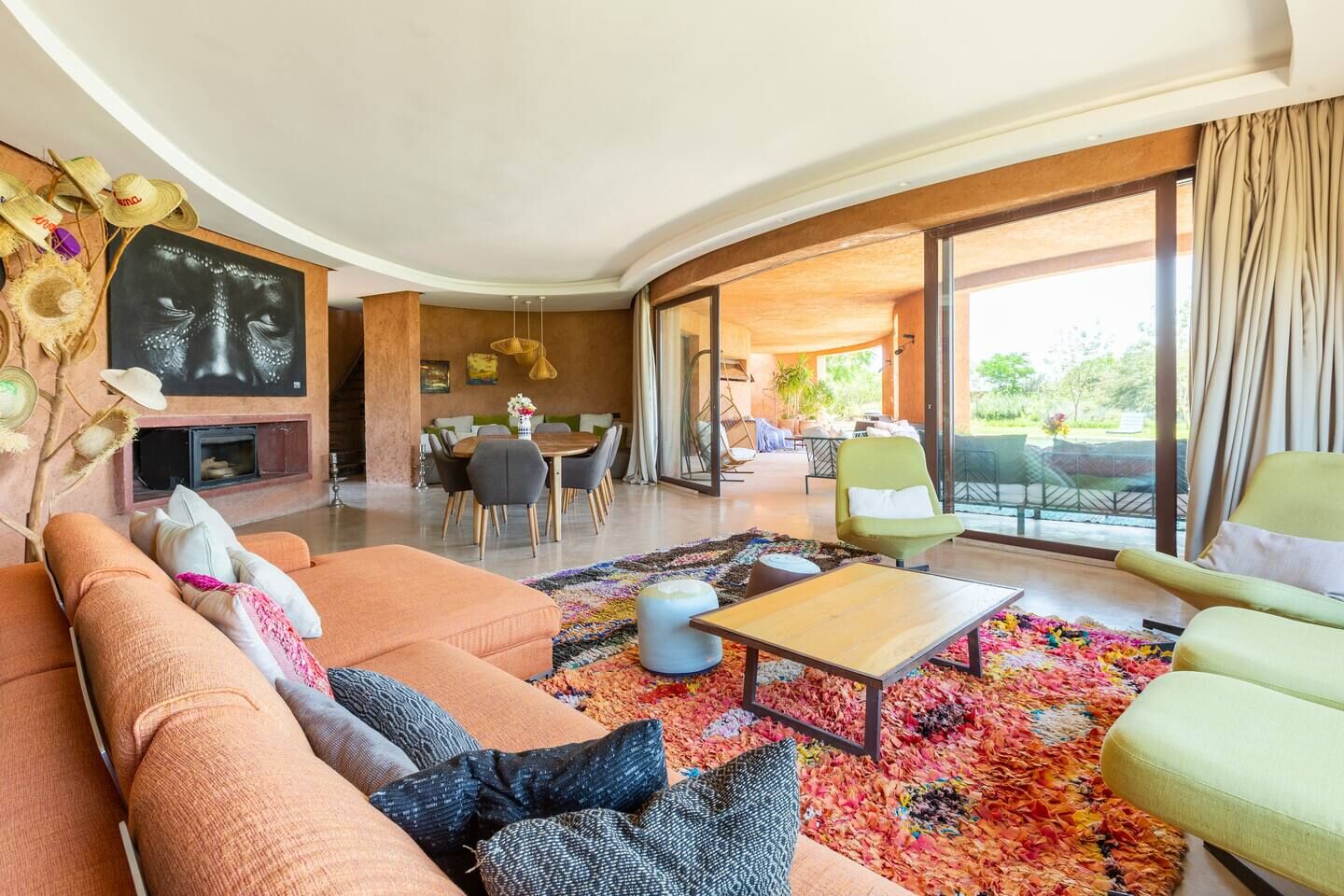 Architecture aficionados will love the "Loop," a gorgeous clay home in the Marrakech countryside. The solar-powered property is situated in a rural setting with incredible panoramic views of the Atlas mountain and can comfortably accommodate a dozen guests. Enjoy authentic Moroccan cuisine served up by the pool by your own personal chef and visit the souks and tourist attractions of the Red City, conveniently located only 25 minutes away.
Six bedrooms, 12 guests
Price: $579 per night
What did you think of this story?