in paid partnership with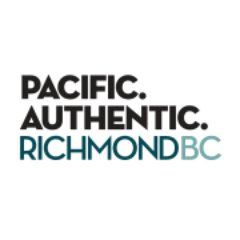 Whether you prefer upscale dining or casual food court counters, you'll find plenty of essential stops in Richmond, British Columbia, showcasing a delicious whirlwind of Asian fare. Some three-quarters of Richmond's population is of Asian descent, with communities hailing from many different cultures across the continent. This strong pan-Asian diaspora, concentrated in the city of 200,000 just south of Vancouver, has led to the emergence of a truly unique culinary scene. Read on to see just how easy it is to eat your way across Asia on a trip to Richmond, BC.
Taste your way through the breadth of Chinese cuisines…
With 48% of Richmond residents identifying as ethnically Chinese, the city is unsurprisingly one of the top destinations for authentic Chinese food outside of China. Innovative chefs combine cooking techniques from all corners of the country with the fresh ingredients found in the Lower Mainland to create some of the bedrocks of Richmond's culinary landscape.
That includes dim sum — a weekly ritual for many, in which families and friends come together to catch up over a spread of bite-sized dishes while sipping tea. Situated on the third floor of Aberdeen Mall, Fisherman's Terrace Seafood Restaurant serves traditional dim sum by day and upscale Cantonese dishes by night. Evening favourites include flaky barbecue pork pastries, shrimp dumplings, and a Peking duck dinner.
For a casual dinner, consider celebrity-approved HK BBQ Master, tucked away in the storefront of an unassuming parkade. Featured in chef David Chang's hit Netflix show, Breakfast, Lunch & Dinner, this hotspot consistently draws lines for its Hong Kong-style honey BBQ pork, crispy roasted pork, and soy chicken served atop a bed of rice. Wash it down with a bowl of warm Chinese melon soup.
For a quick but reliably satisfying bite, head to R & H Chinese Food. As its name suggests, this mainstay stall in Lansdowne Mall's food court consistently dishes up excellent Chinese fare, including green onion pancakes, braised beef noodles in soup, and wonton in hot chili sauce. If you're not sure where to start, order the crowd-favourite beef rolls, pork dumplings, and xiaolongbao (soup dumplings).
Explore Muslim Chinese cuisine through Xinjiang-style dishes at Silkway Halal. They adhere to halal standards, meaning pork is distinctly absent from the menu. Instead, expect to find goat, lamb, beef, and chicken served in a variety of noodle, bread, dumpling, and rice dishes. For a bit of spice, consider the stir-fried noodles with lamb and cumin, and don't miss the beef- or lamb-stuffed roujiamo, a street snack originating in the Shaanxi province of north-central China that dates back to the Qin Dynasty (i.e., more than two thousand years).
If you feel like you need help navigating it all, seek out locally owned Vancouver Foodie Tours and their Authentic Asian Eats tour, which highlights Hong Kong and Taiwanese food in Richmond. "I've been a resident in Richmond for the past 35 years and am passionate about the authentic and high-quality Chinese cuisine we have," says Michelle Ng, president and founder of Vancouver Foodie Tours. "However, locals and visitors often find Richmond hard to access on their own if they don't speak the language or [know] the culture, so I created the Authentic Asian Eats tour as a way to provide access to locals and visitors, and empower them to explore Richmond on their own after the tour."
…then head to Japan…
For contemporary Japanese cuisine, a standout option is Yuu Japanese Tapas. Its menu offerings range from small plates such as takoyaki and grilled unagi to entrees like chicken teriyaki rice bowls and teppanyaki dishes. Order the beer ramen for an Instagram-worthy meal, but don't be fooled by its name — though the noodles are served in an oversized beer stein, their broth is made from bonito flakes, and the frothy and airy foam is a blend of egg whites and gelatine. The ramen is served with your choice of veggie tempura or deep-fried boneless chicken.
Omakase is a personalized dining experience in Japanese cuisine where the diner entrusts the chef with their meal. The term "omakase" means "I leave it up to you," which perfectly captures the essence of this meal at Kuroki Kaiseki Omakase Kitchen. Diners willingly surrender control over their meal to the chef's culinary expertise, allowing the creation of a bespoke experience. For traditional sushi, meanwhile, don't miss Ichiro Japanese Restaurant in Steveston. You'll find fresh local ingredients such as sea urchin, sweet shrimp, and oysters on the menu.
And then there are the epic cheese pulls stretching from deep-fried cheese cutlets at Katsu San. It's a dish that's landed the restaurant in multiple viral TikTok videos created by visiting foodies. That said, they're best known for their tonkatsu — breaded pork cutlets — and each meal set at this modern Japanese spot is served with unlimited refills of shredded cabbage, rice, and miso soup.
…Korea…
Gorge on classic Korean street-food snacks like tteokbokki (stir-fried rice cakes), corn cheese, and deep-fried cheese balls at laidback Cocoru Korean Chicken. Or make it a meal by ordering an assortment of their bestselling fried chicken dishes. Their saucy and dry rub options like soy garlic, honey garlic, and sweet chili pair well with a pint.
…and Southeast Asia.
The menu at Prata-Man Singapore Cuisine reflects the different cultural influences that make up Singaporean cooking, blending Malay, Chinese, Indonesian, and Indian flavours. At this casual establishment, start with an order of the crispy, flaky roti canai accompanied by a curry sauce for dipping, and follow up with the silky Hainanese chicken and rice.
Chef Nutcha Phanthoupheng runs the show at Baan Lao, a Thai fine-dining restaurant in the historic fishing village of Steveston. For a splurge-worthy culinary journey, indulge in the multi-course dinner experience titled "From The Fields of Thailand To The Shores of Canada," commemorating Phanthoupheng's time in rural Thailand and newfound home in Steveston. Available on Saturdays only, this tasting menu features some of Phanthoupheng's favourite ingredients from both Thailand and Canada, including hand-roasted insects, organic water buffalo, and fresh lobster.
Bánh Mì Très Bon serves their namesake Vietnamese sandwiches made from fresh ingredients, with options like deep-fried soft-shell crabs and grilled house-made pork patties. Their deliciously light and crispy bread is baked in-house using a traditional recipe from central Vietnam. There are also various phở options on the menu, including versions with chicken, veggies, and beef balls. And don't sleep on the bánh bột lọc, chewy tapioca dumplings filled with shrimp and pork and served with a side of fish sauce.
All of this to say, after a trip to Richmond you might just feel like you've returned from a whirlwind tour of Asia. And you're probably going to want to go back for seconds.