7 Authentic Mexico Street Food Tours To Spice Up Your Vacation
No matter where in Mexico you plan to travel, the perfect way to experience the best cuisine is to sign up for a food tour. These Mexico food tours will have you sampling great food and lots of it while learning about Mexico's history and culture. Add one of these food tours to your itinerary for your next Mexico visit.
We hope you love the Mexico food tours we recommend! Just so you know, Matador may collect a small commission from the links on this page if you decide to book a stay. Listed prices are accurate as of the time of publication.
Most Authentic Mexico City's Street Food – Mexico City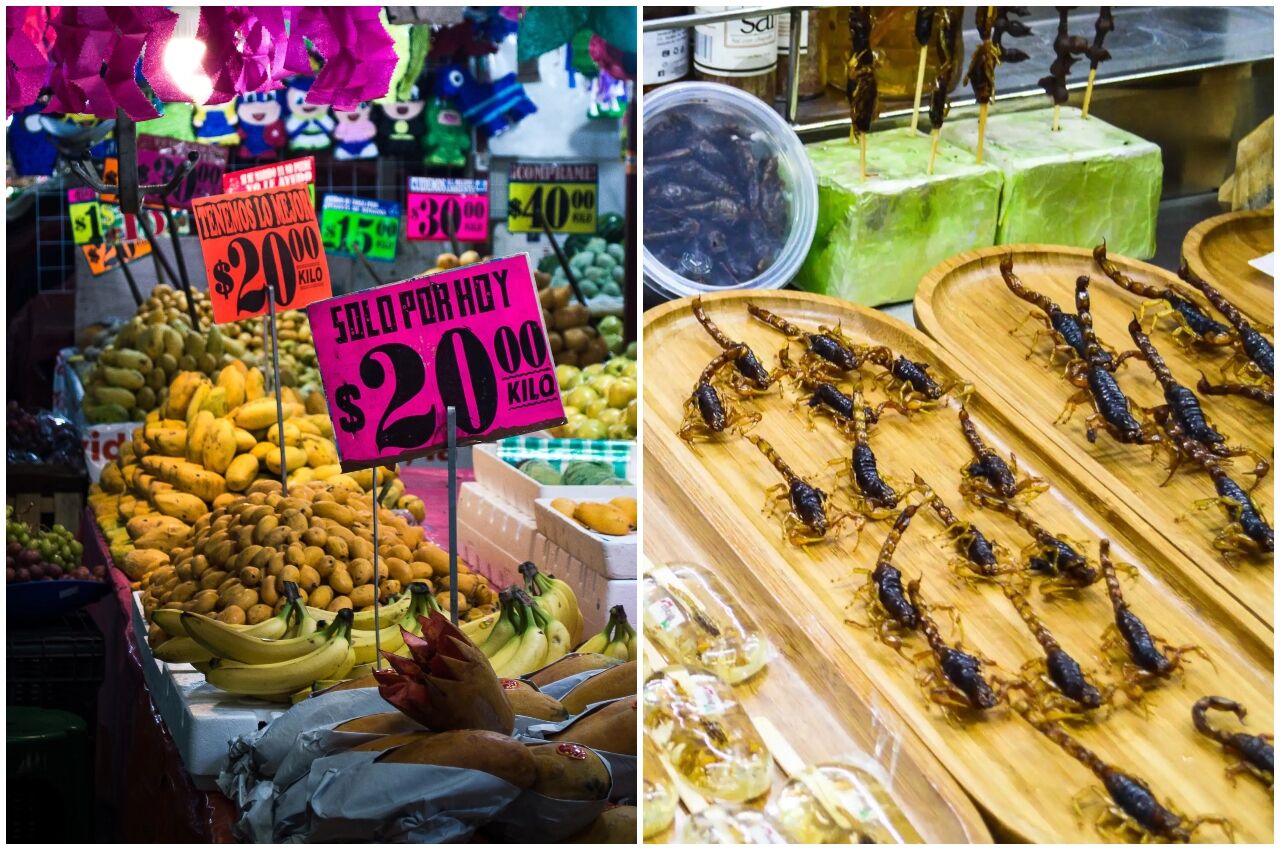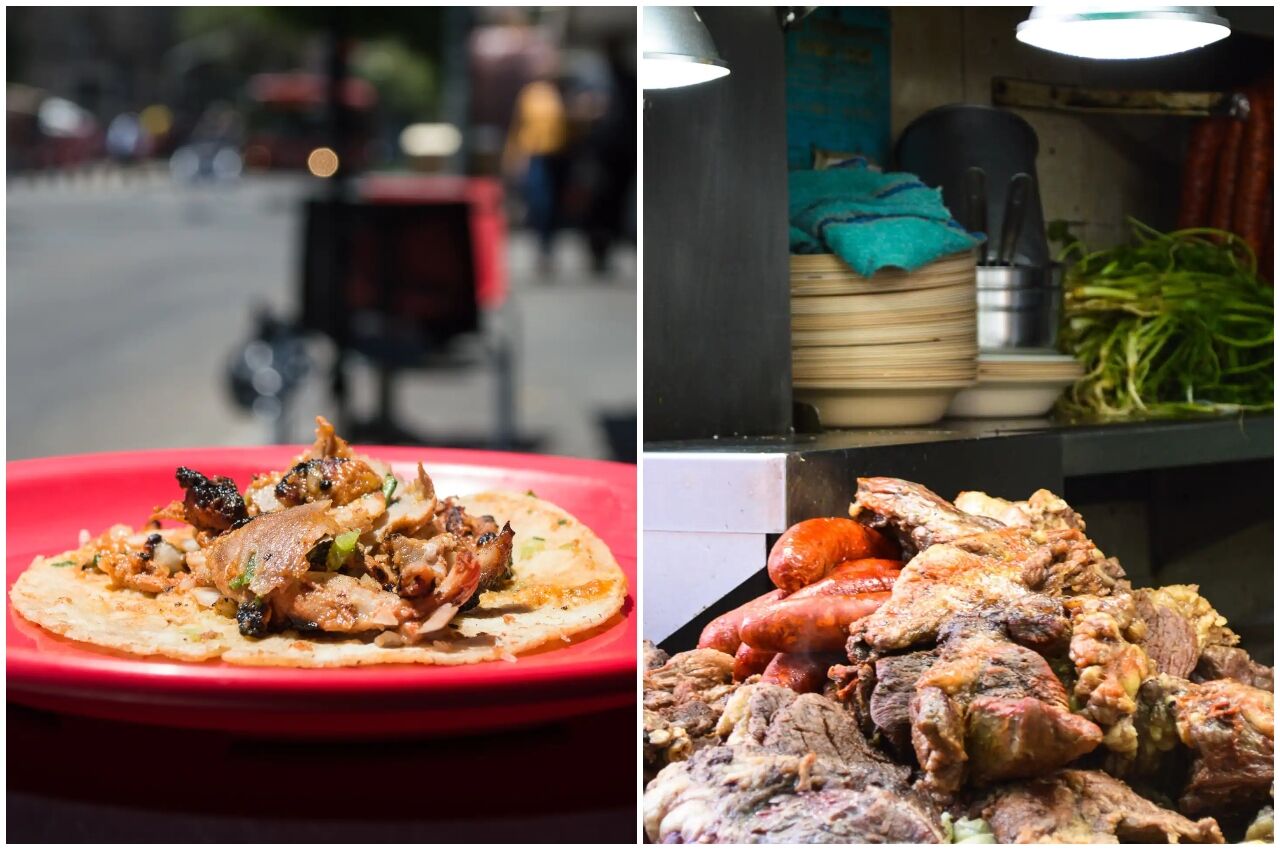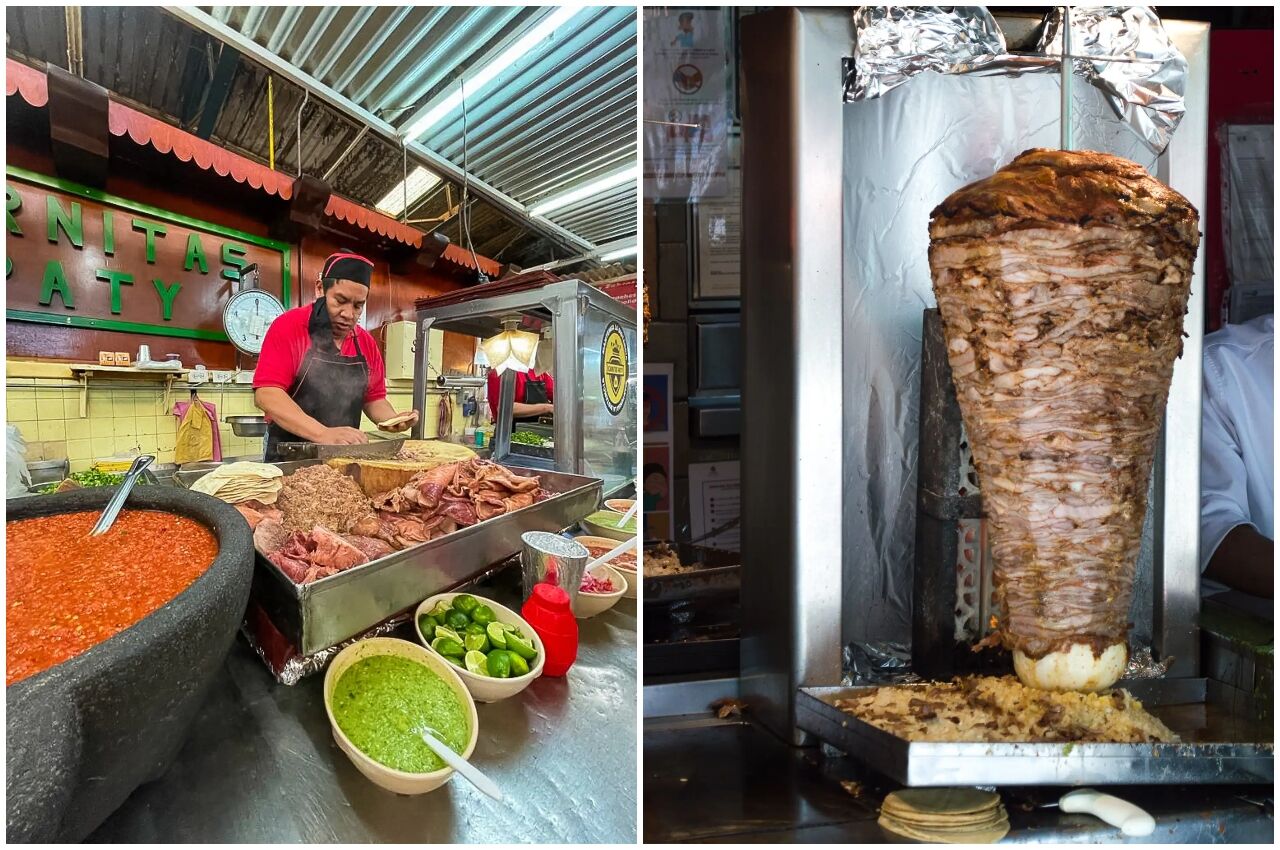 Experience the delicious street food of Mexico City with one of Mexico's Airbnb Food Tours. This food tour will take you to one of the traditional markets in Mexico City, and there you will learn the importance of these types of places when it comes to traditional street food. You will also learn about the history of Mexican snacks and different street food stalls exploring places like the Zócalo.
Price: From $33 per person
Authentic Mexican Taco Food Tour – Cancún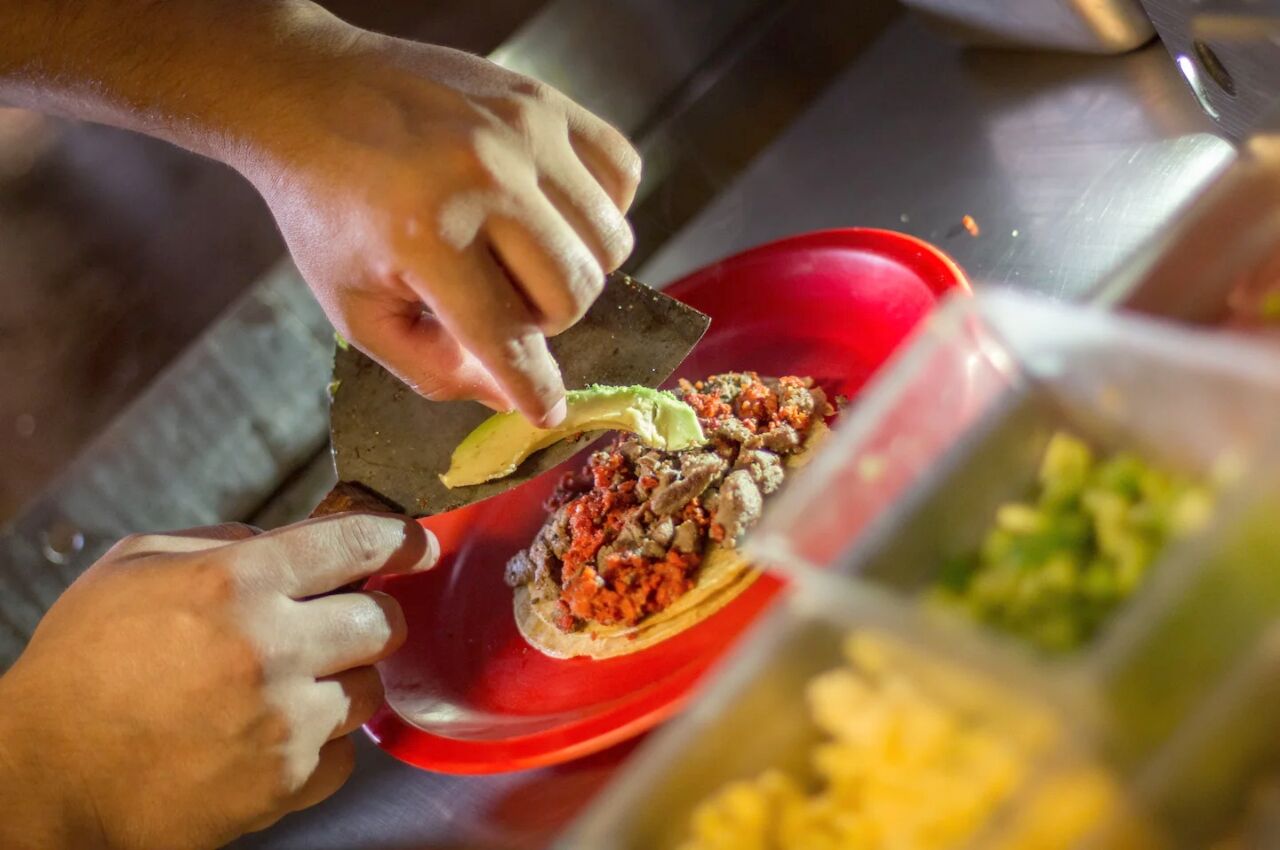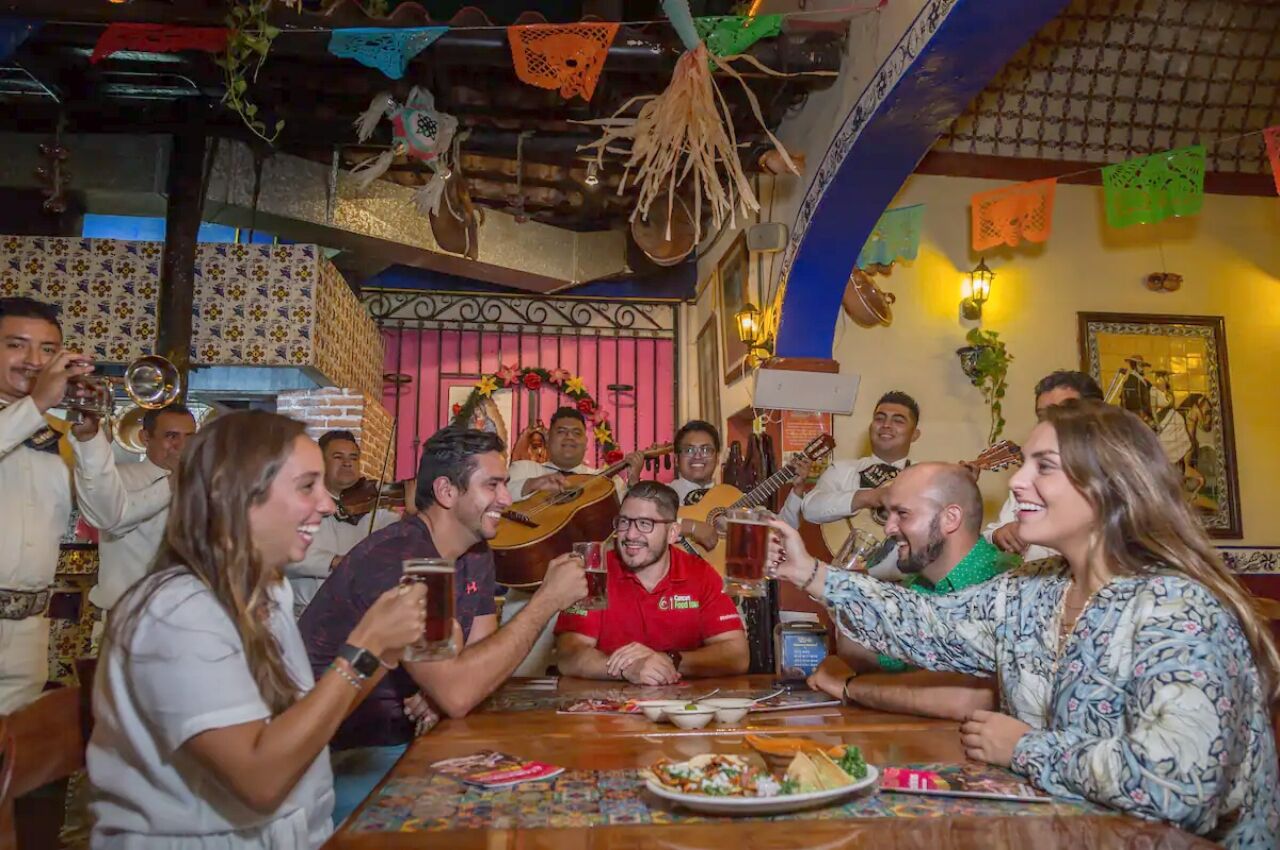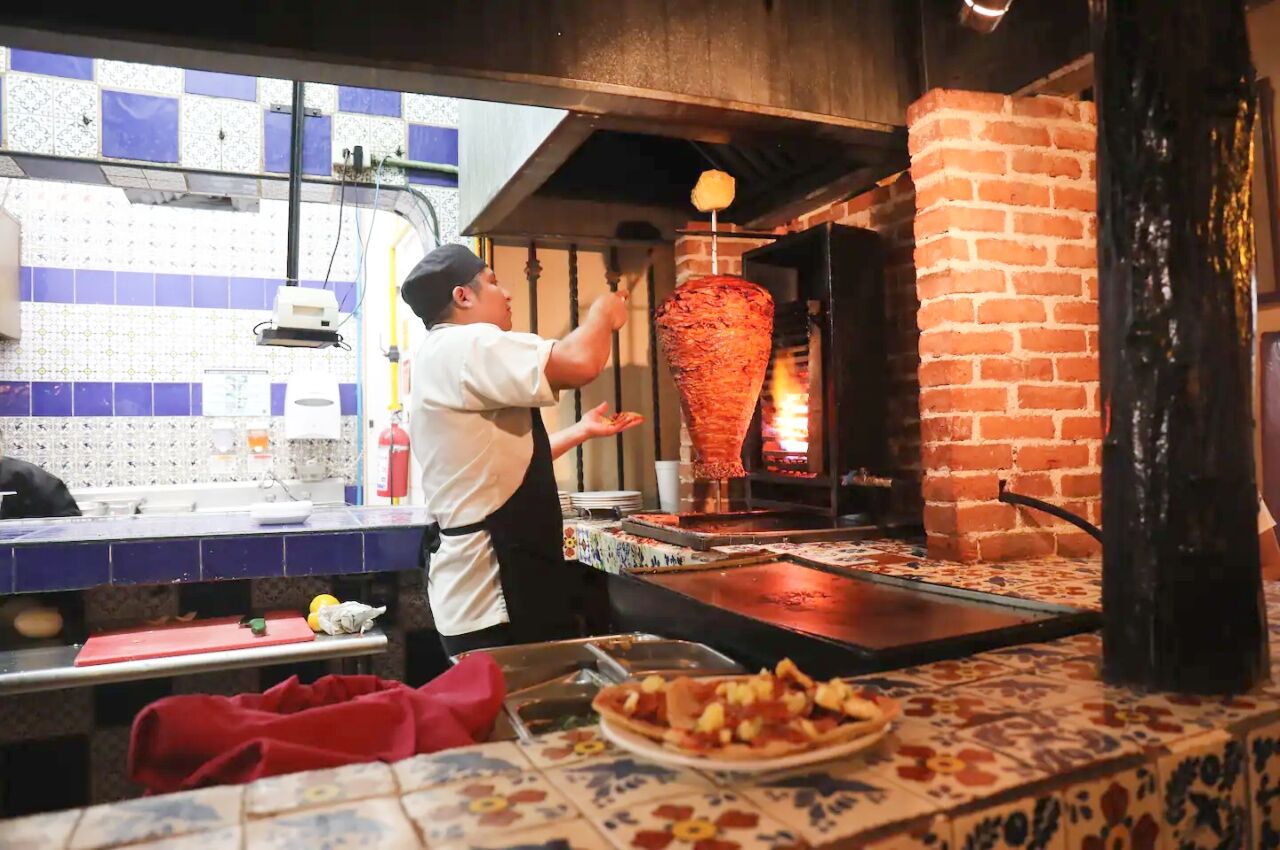 In this tour, you will stop at five different stops and try different types of street-style tacos. Each visit will include choosing between 15 types of Mexican beers for a refreshing beverage. You'll learn about the city's history and the story behind each location you're visiting while having the best tacos of your life. Here's a preview to whet your taste buds: multiple styles of street tacos await, as does Yucatecan cuisine, Tacos al Pastor at a historic restaurant, and churros to cap the experience.
Price: From $65 per person
Vegan Mexican Food Walking Tour – Playa Del Carmen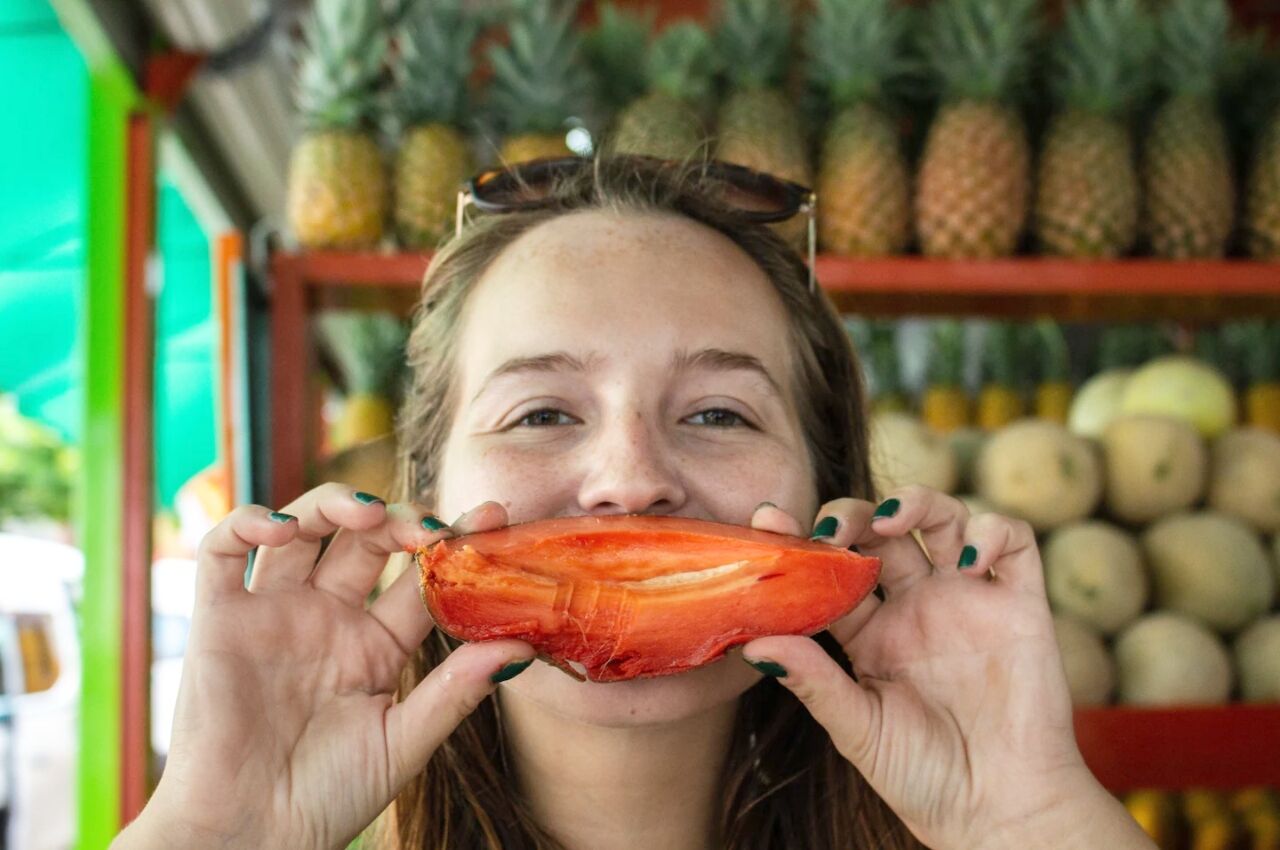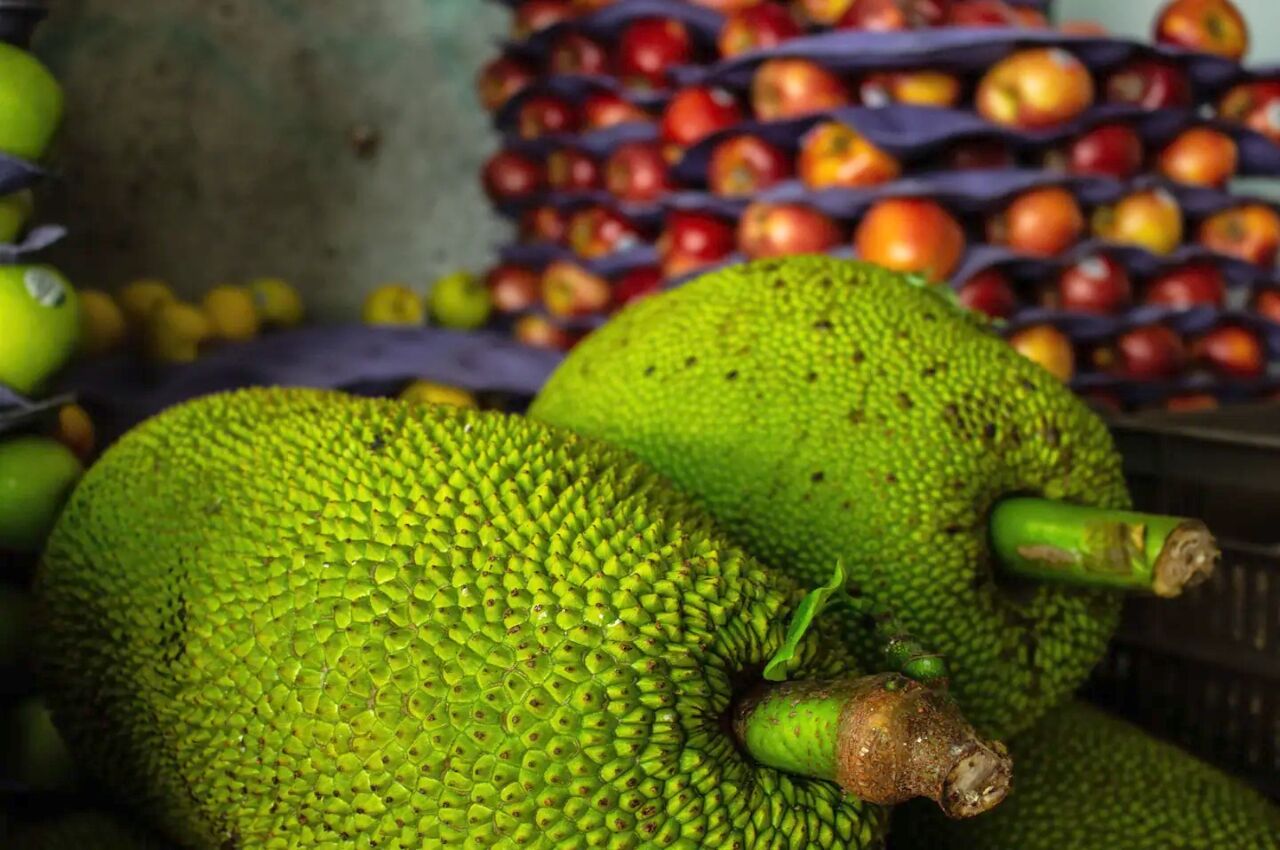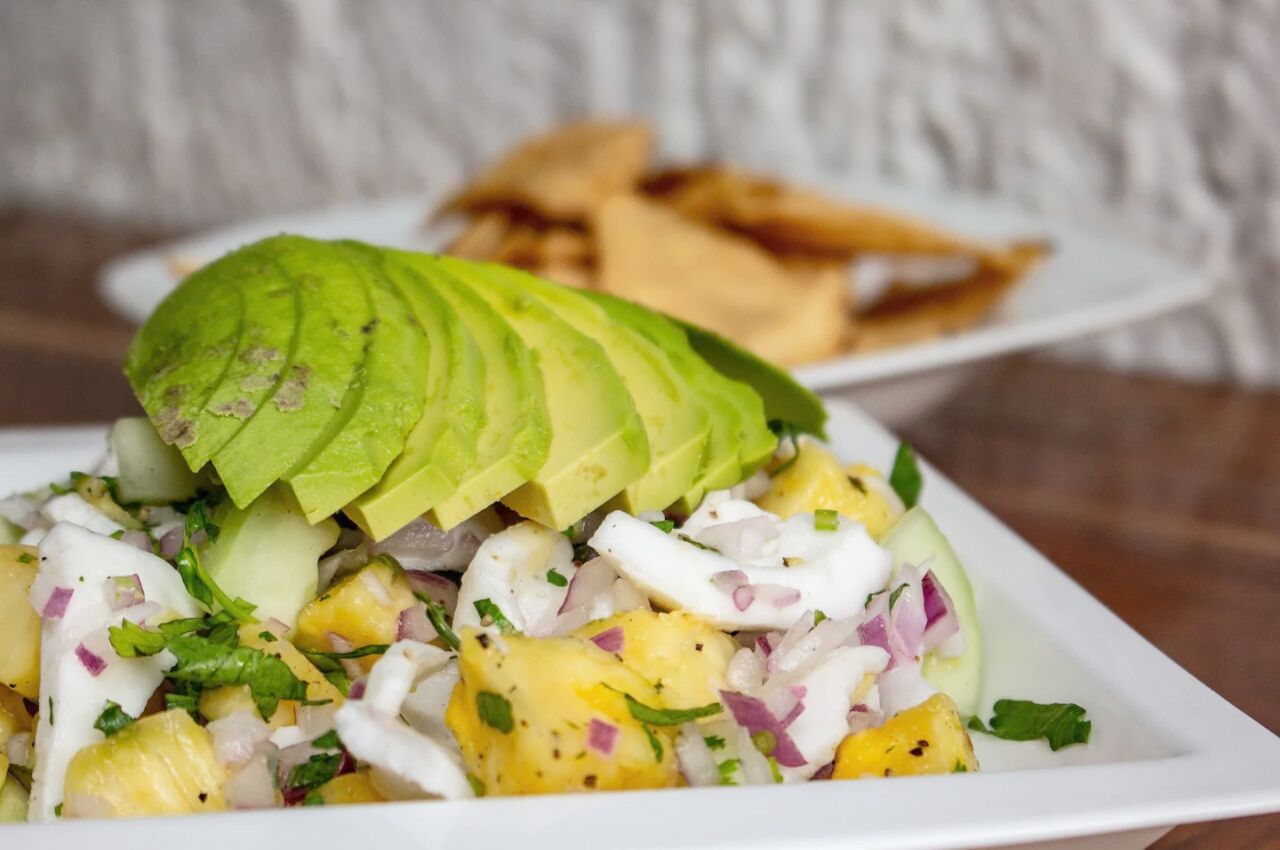 Looking for vegan options when taking a food tour? Look no further and experience the best of Playa del Carmen's bustling vegan scene. This vegan option food tour will take you on an adventure to discover the flavors of Mexican food in downtown PDC while enjoying the sunshine and stopping to check out hotspots (including beach views) along the way.
Price: From $59 per person
Food Tour with a local foodie — Puerto Vallarta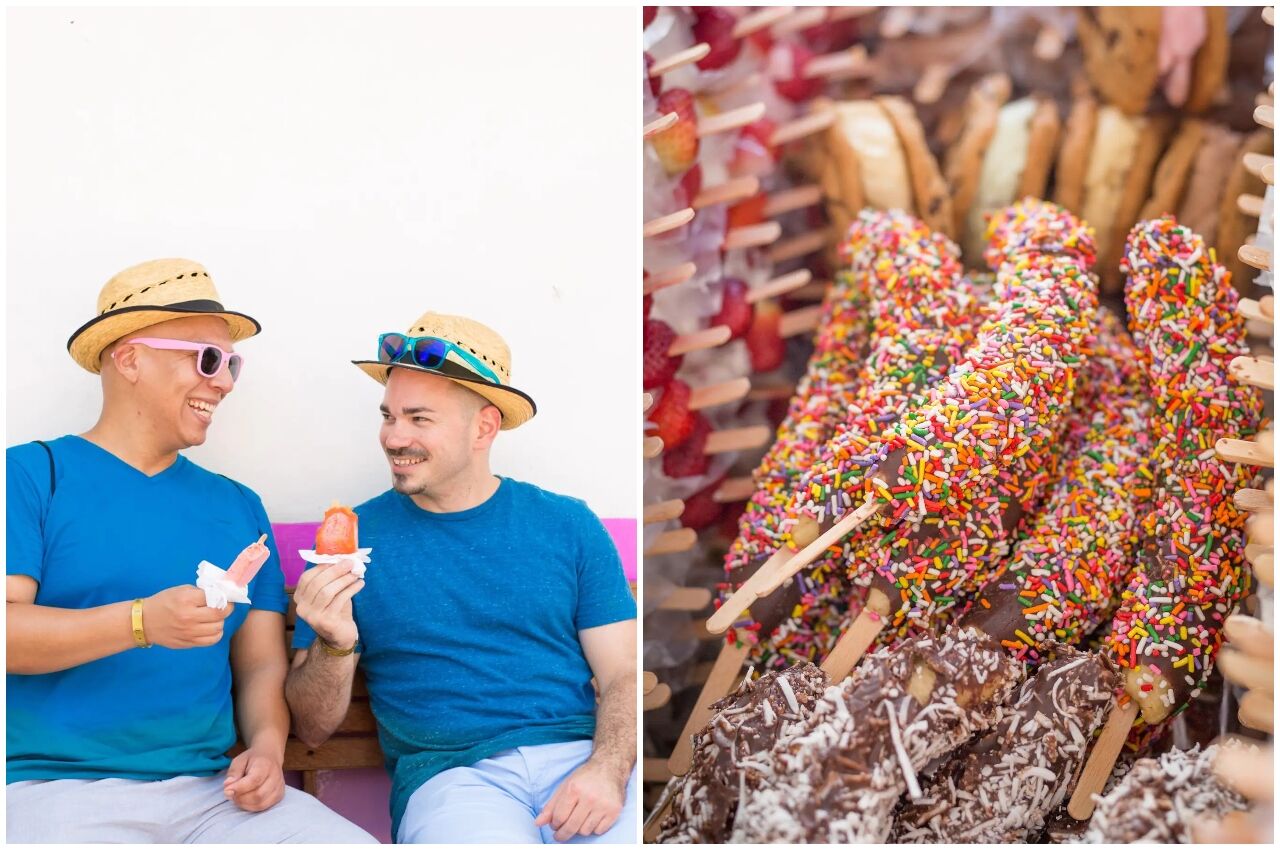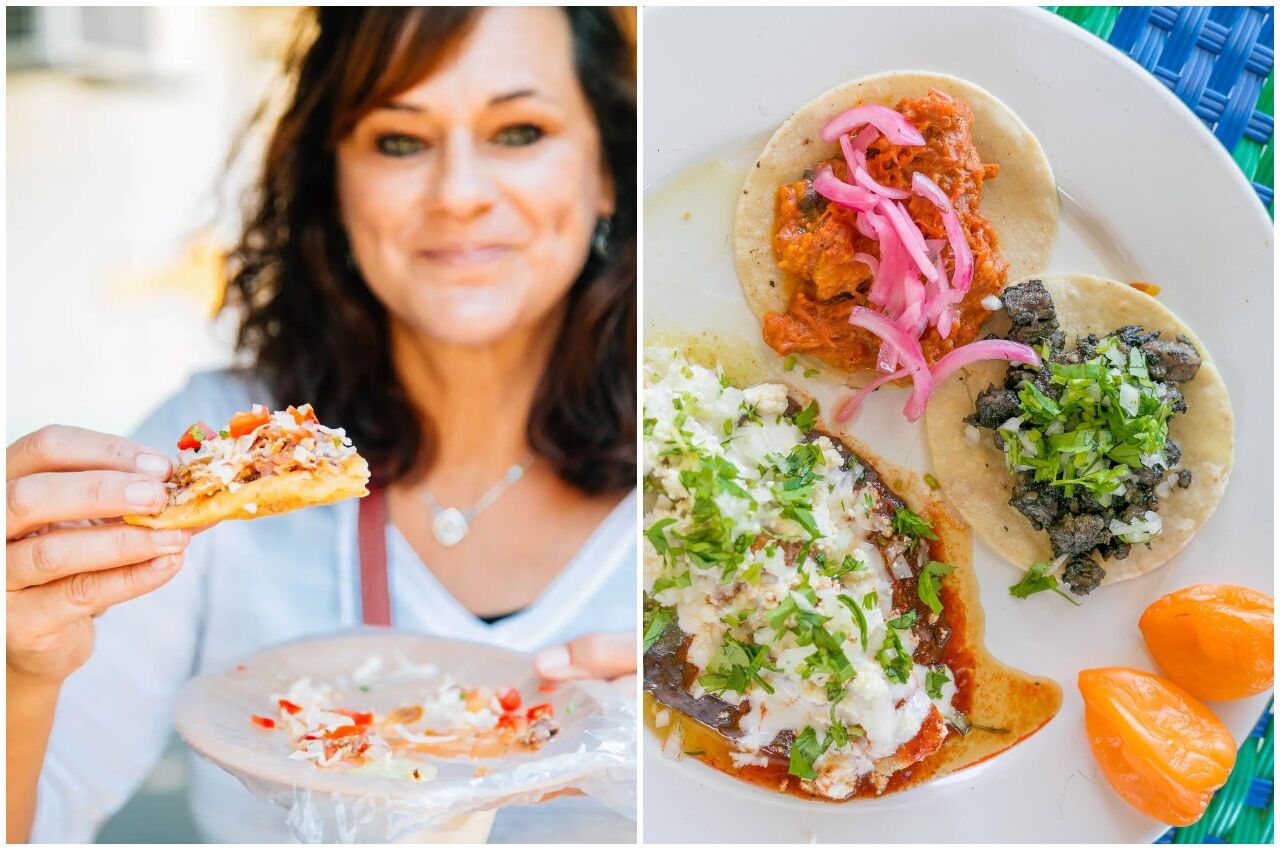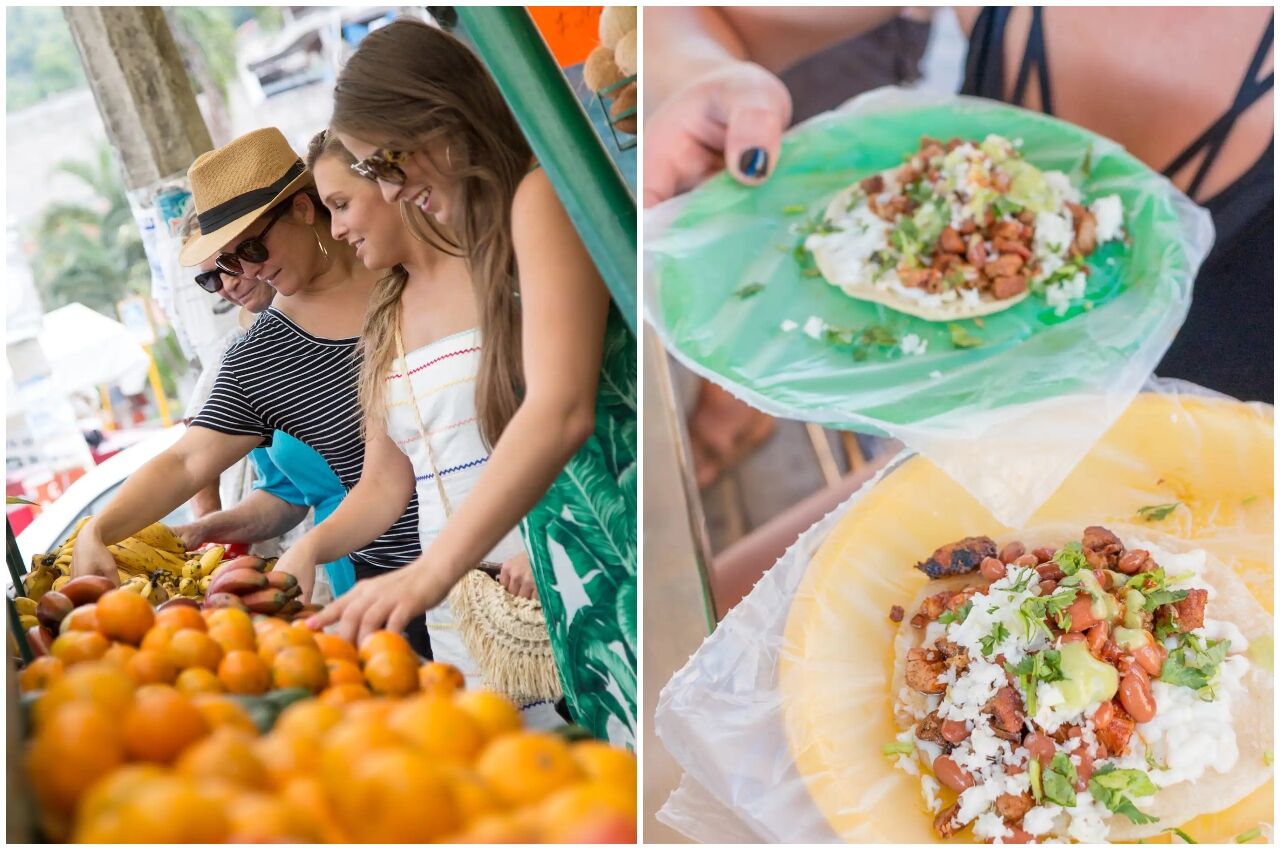 Enjoy this local foodie tour and learn about Puerto Vallarta's food scene with a local expert. You will visit family-owned restaurants and meet artisans. You will also learn about taco culture — including how to choose taco stands — and fun cultural and historical facts.
Price: From $49 per person
Taking a trip to Mexico City? Check out Matador's guides to the best places to stay across CDMX:
Bikes and Munchies — Mexico City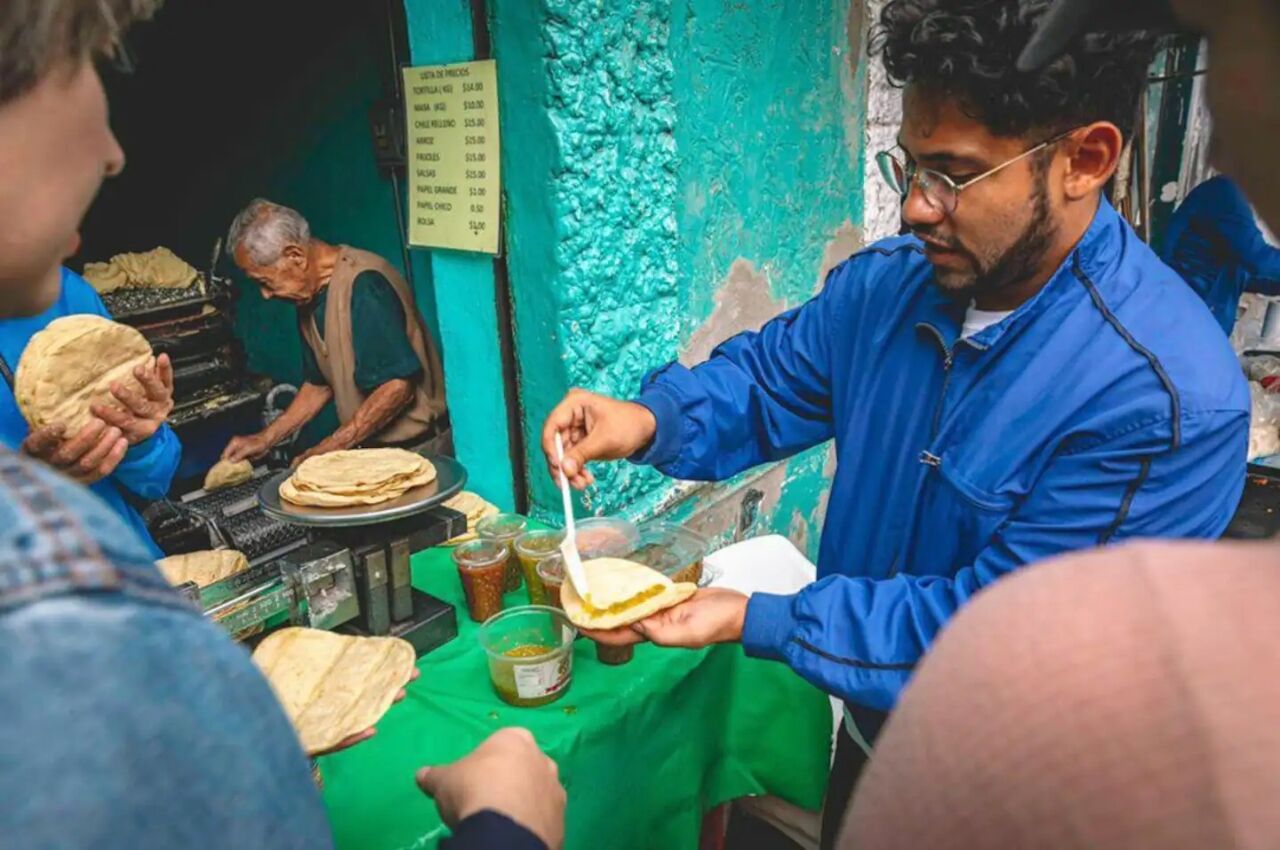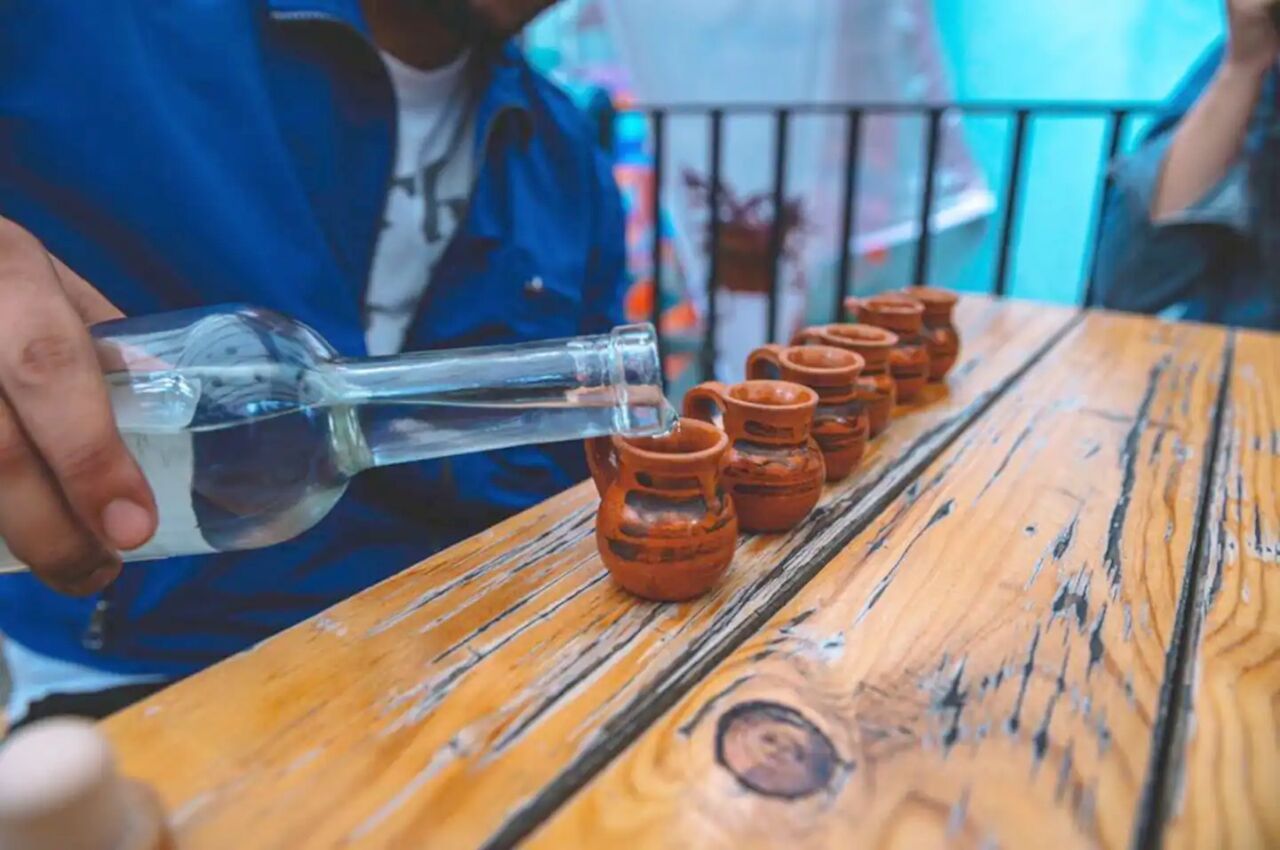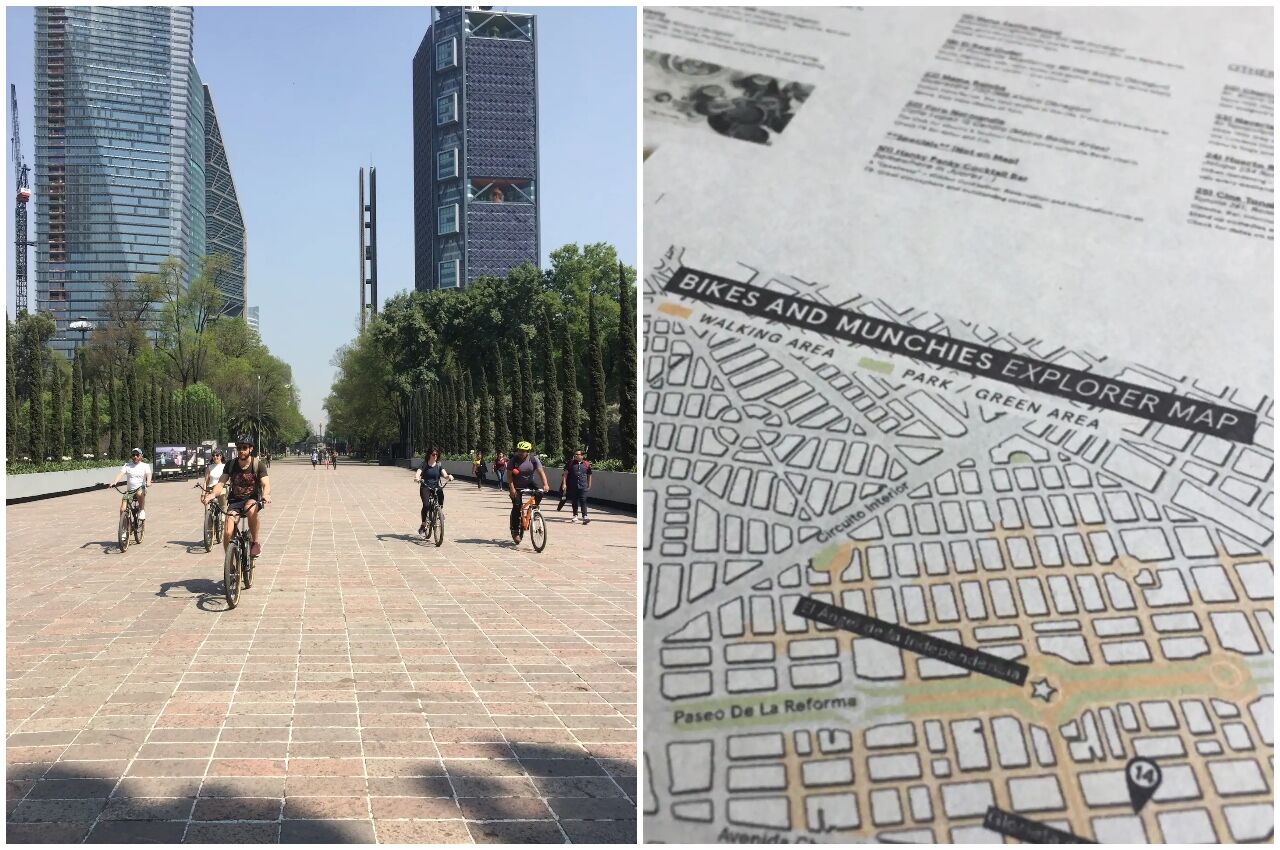 This unique Mexico Airbnb food tour guides you around the beautiful Mexico City to try delectable food on a bike. Explore Mexico City's colorful markets, vibrant central-city neighborhoods, and get insight into Mexican food, culture, and history. With a minimum of two people, you'll cruise about nine miles with numerous stops along the way including some of the city's famous green spaces.
Price: From $57 per person
The Valle food & wine tour with People & Planet – Valle de Guadelupe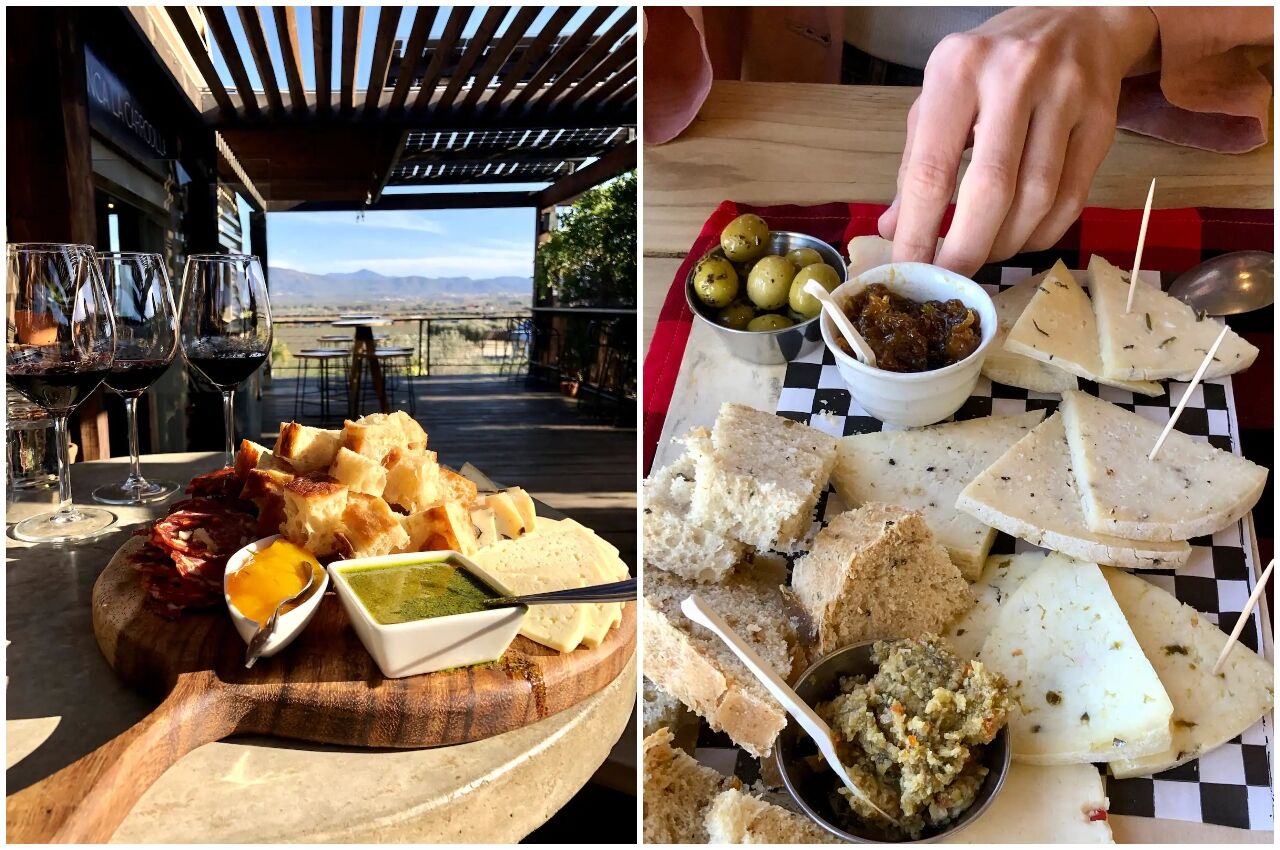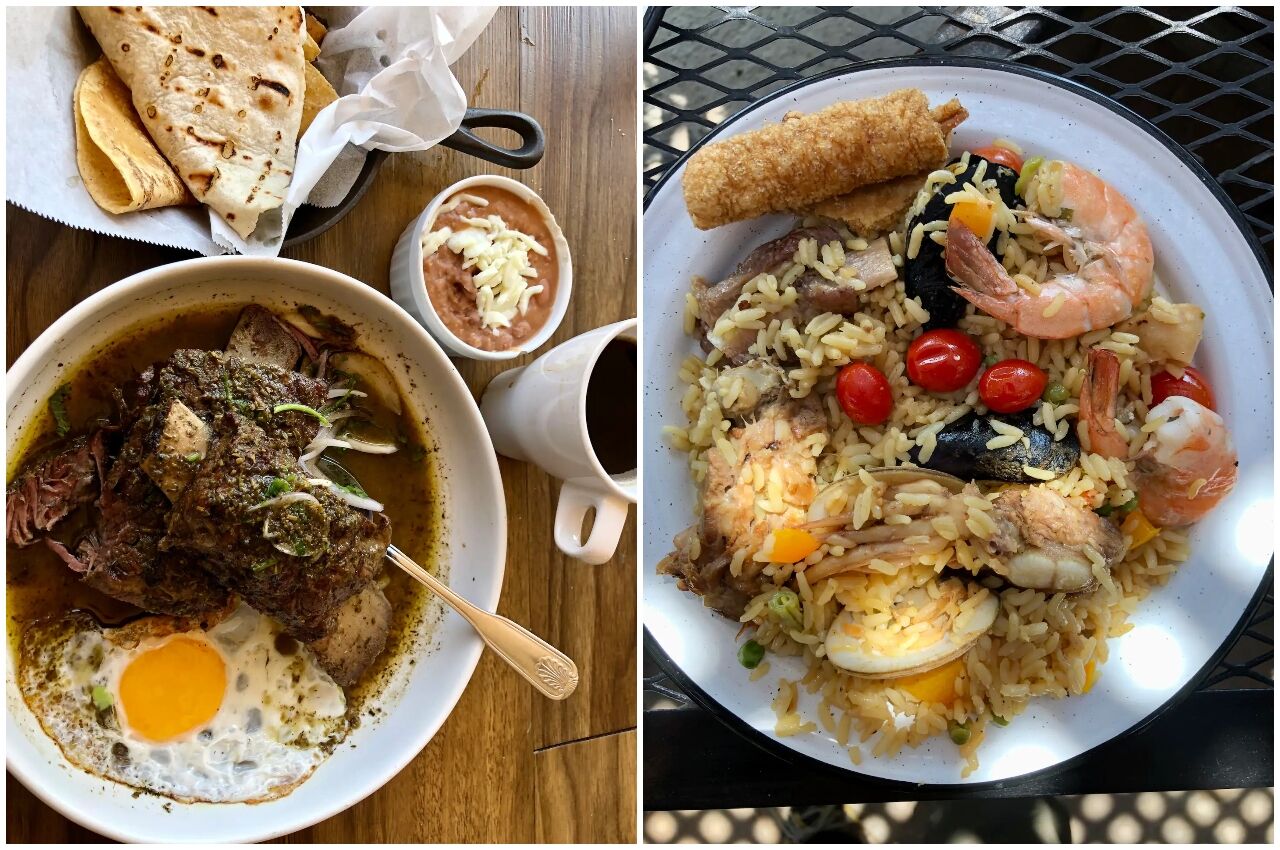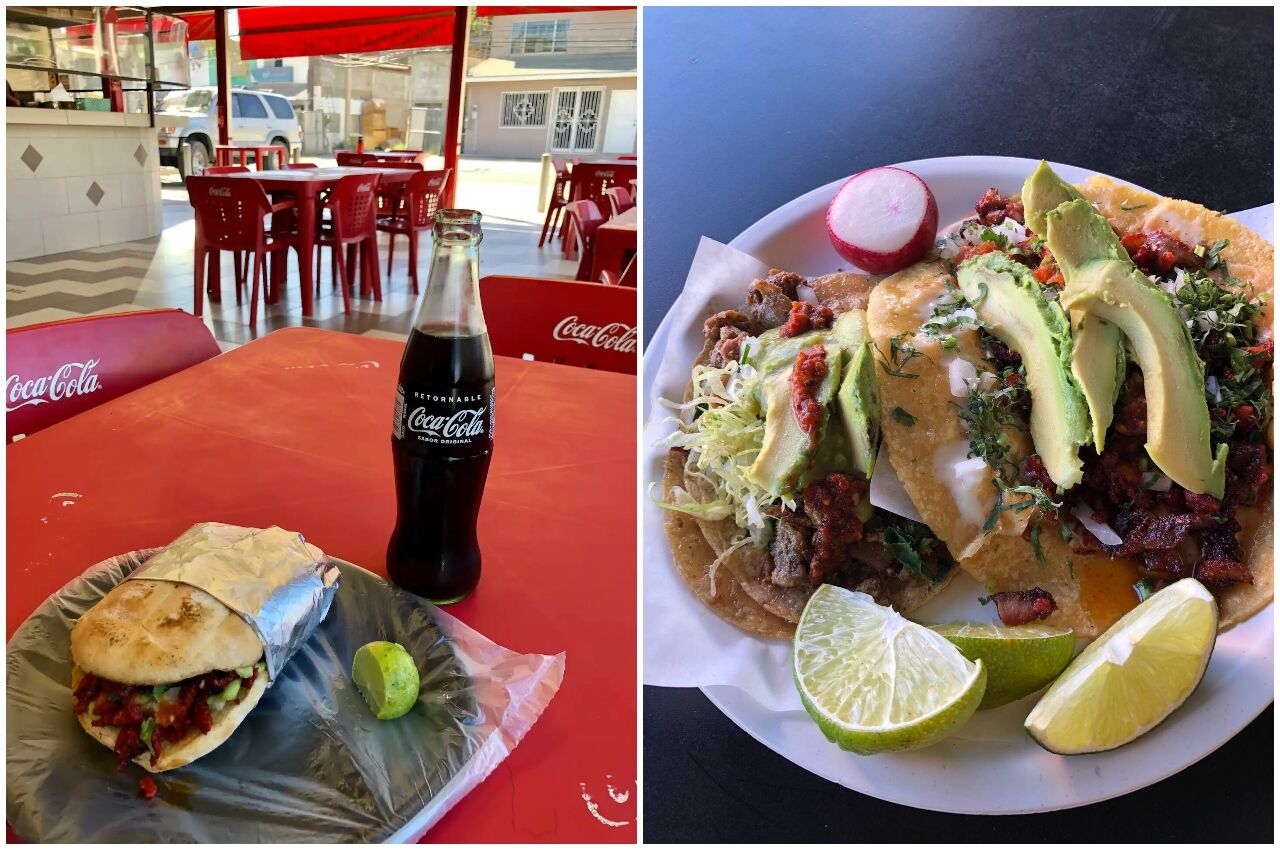 Experience classic Valle cuisine with great wine on this Mexican food tour. Baja-med, they call it, and what you'll experience is food that is sustainable, locally sourced, and freshly prepared for your group. This one starts early with breakfast, do a bit of wine touring, enjoy a late lunch, and cap it off with a final toast. This tour is an immersive experience that will be the defining memory of your trip.
Price: From $326 per group
Original Downtown San Miguel Food Tour – San Miguel de Allende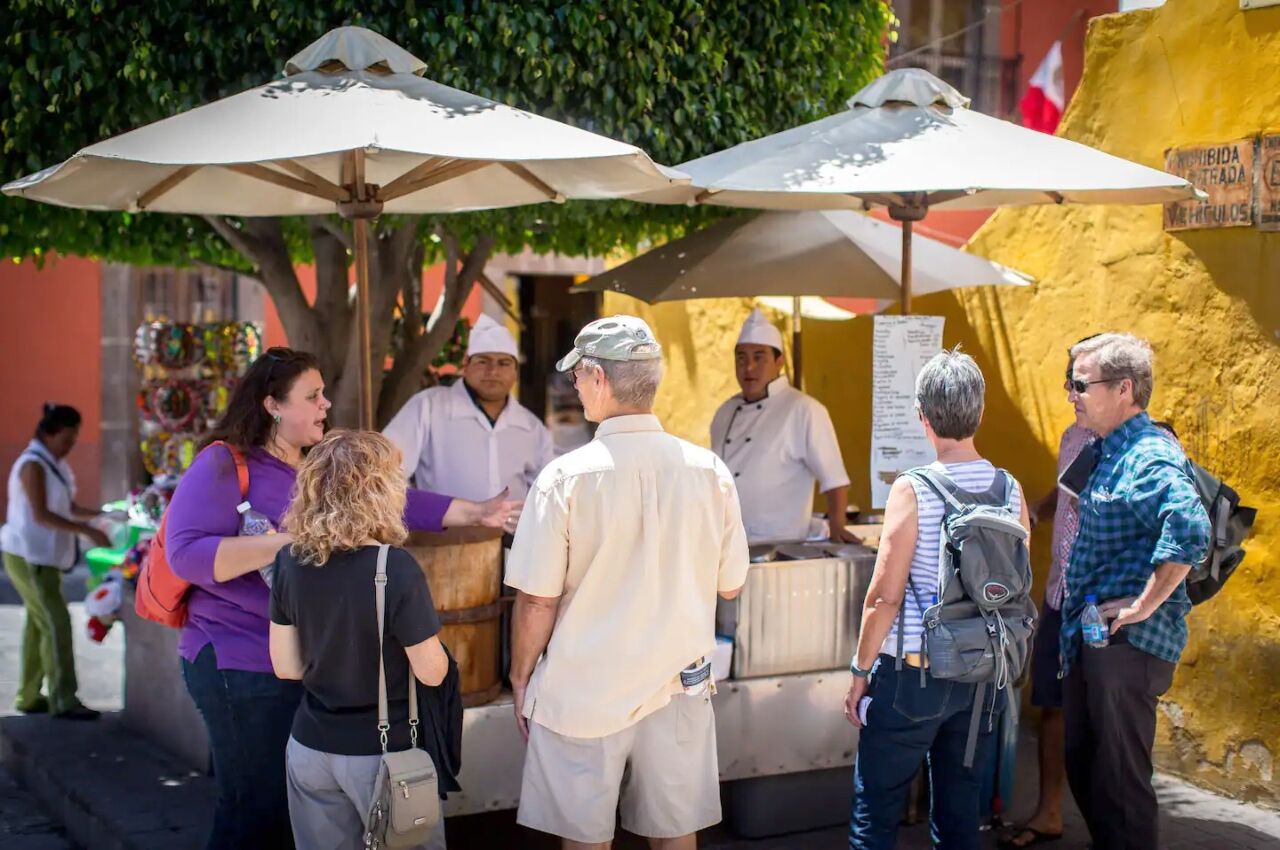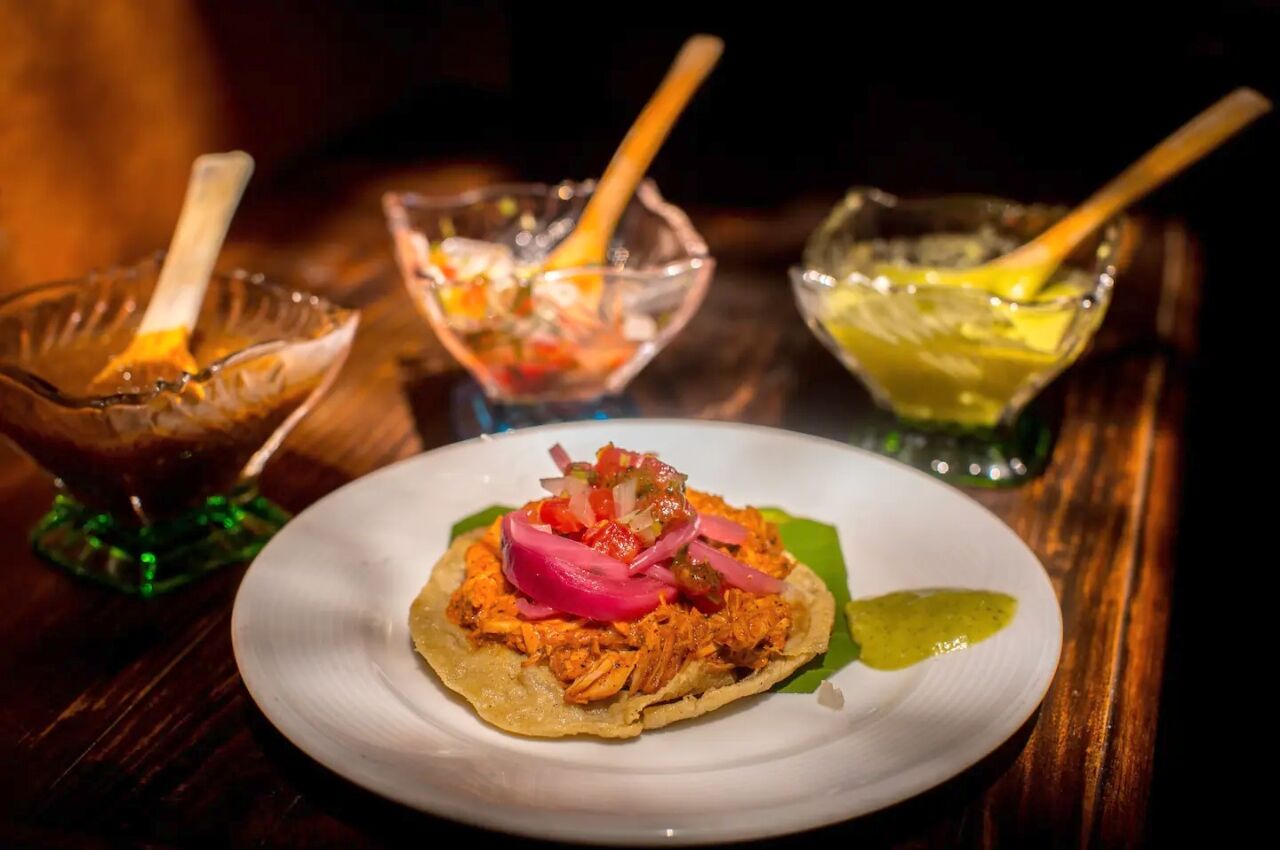 Delve into the city of San Miguel de Allende with this delicious food tour. Join Vail, a licensed federal tour guide, who will take you on tour to dine at local restaurants and visit multiple street food vendors. San Miguel is known for its buzzy cafe scene and lively street parties, and this tour puts you right in the middle of the action.
Price: From $55 per person
What did you think of this story?