7 Stunning Hotels in Oahu for a Family Beach Vacation or Romantic Getaway
Oahu is the perfect destination for travelers looking to experience the best of both worlds. The island is a blend of the bustling urban culture of Honolulu -— Hawaii's capital — ancient sacred sites, lush rainforested ridges, and some of the world's best surfing spots on its North Shore. With an area just slightly bigger than Los Angeles, Oahu makes it easy to explore everything from Waikiki's glitzy tourist attractions to secluded Hawaiian beaches.
If you are planning a first trip to Hawaii, or just trying to figure out what to do on each Hawaiian island, deciding on where to stay, is a smart place to start. Oahu has a vast range from beachfront Airbnbs, boutique family-run inns, and some of the most beautiful resorts in the world. The hotels in Oahu set the bar extremely high, with a breathtaking backdrop, the standard of rooms, views, amenities, and Hawaiian hospitality make for an unforgettable vacation. The hotels here range from those set on family-friendly beaches to five-star options with adult-only pools and romantic packages. Here's the best hotels in Oahu for every type of traveler.
Traveling to Hawaii? Check out Matador's accommodation guides to Hawaii:
We hope you love the hotels in Oahu we recommend. Just so you know, Matador may collect a small commission from the links on this page if you decide to book a stay. Listed prices are accurate as of the time of publication.
How to choose a hotel in Oahu
The five distinct areas on Oahu are Honolulu, Ko Olina, North Shore, Windward Coast, and Leeward Coast. Each offers its own unique attractions and accommodations. When deciding where to stay in Oahu, it is important to consider your budget, preferred amenities, and activities you plan on doing during your stay.
The best time to visit Oahu
If you're looking for a more relaxed atmosphere with fewer crowds and lower accommodation rates, consider visiting during the fall or winter months (September through February). During this time of year, you'll still be able to enjoy warm temperatures and sunny skies without the peak season crowds.
For a lively atmosphere with plenty of activities and events going on around the island, then consider visiting during the summer months (May through August). During this time of year, you'll find plenty of outdoor activities such as hiking trails and whale-watching tours. You'll also find a variety of cultural events taking place throughout the island including music festivals and art shows.
Four Seasons Resort Oahu at Ko Olina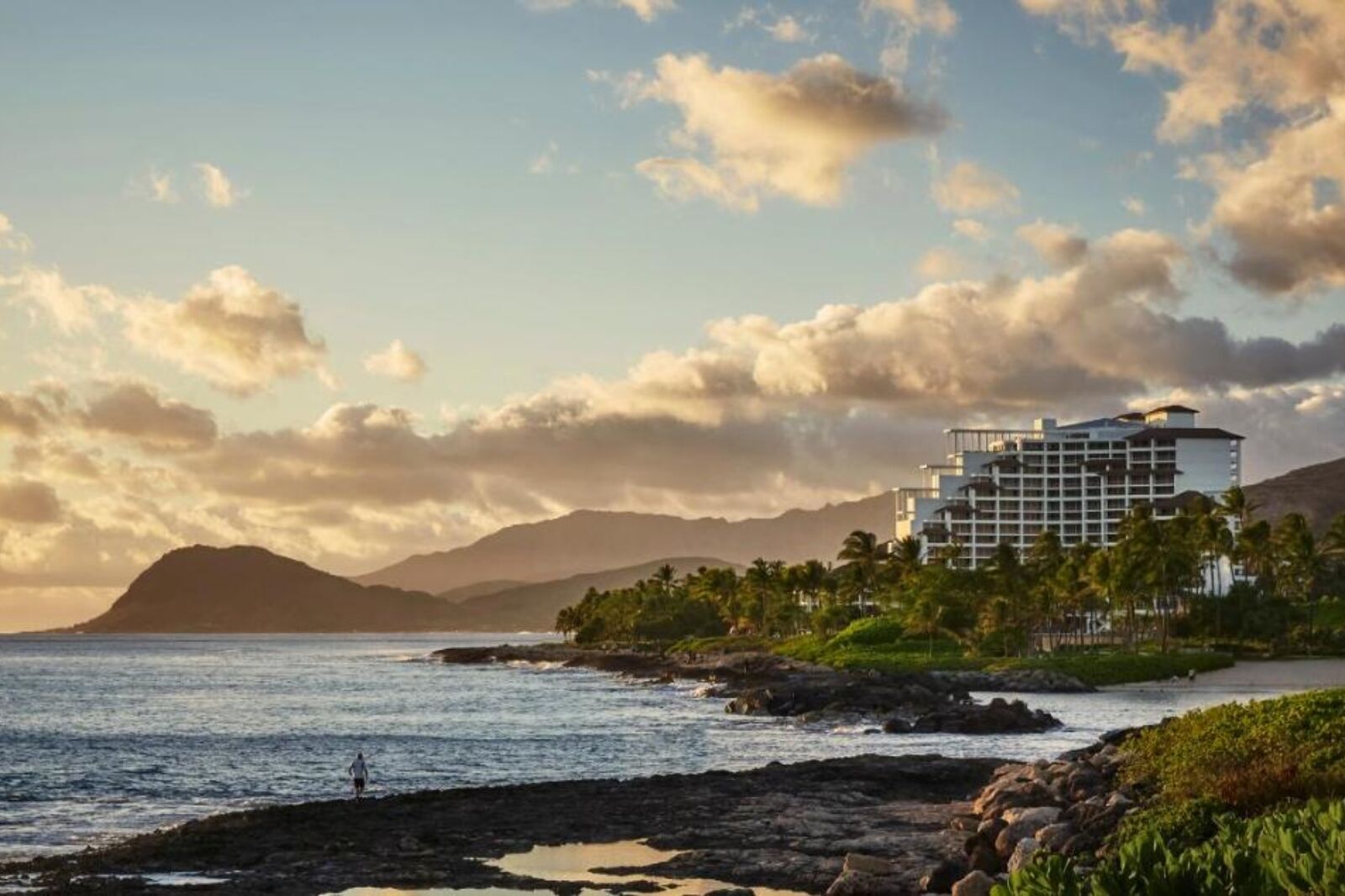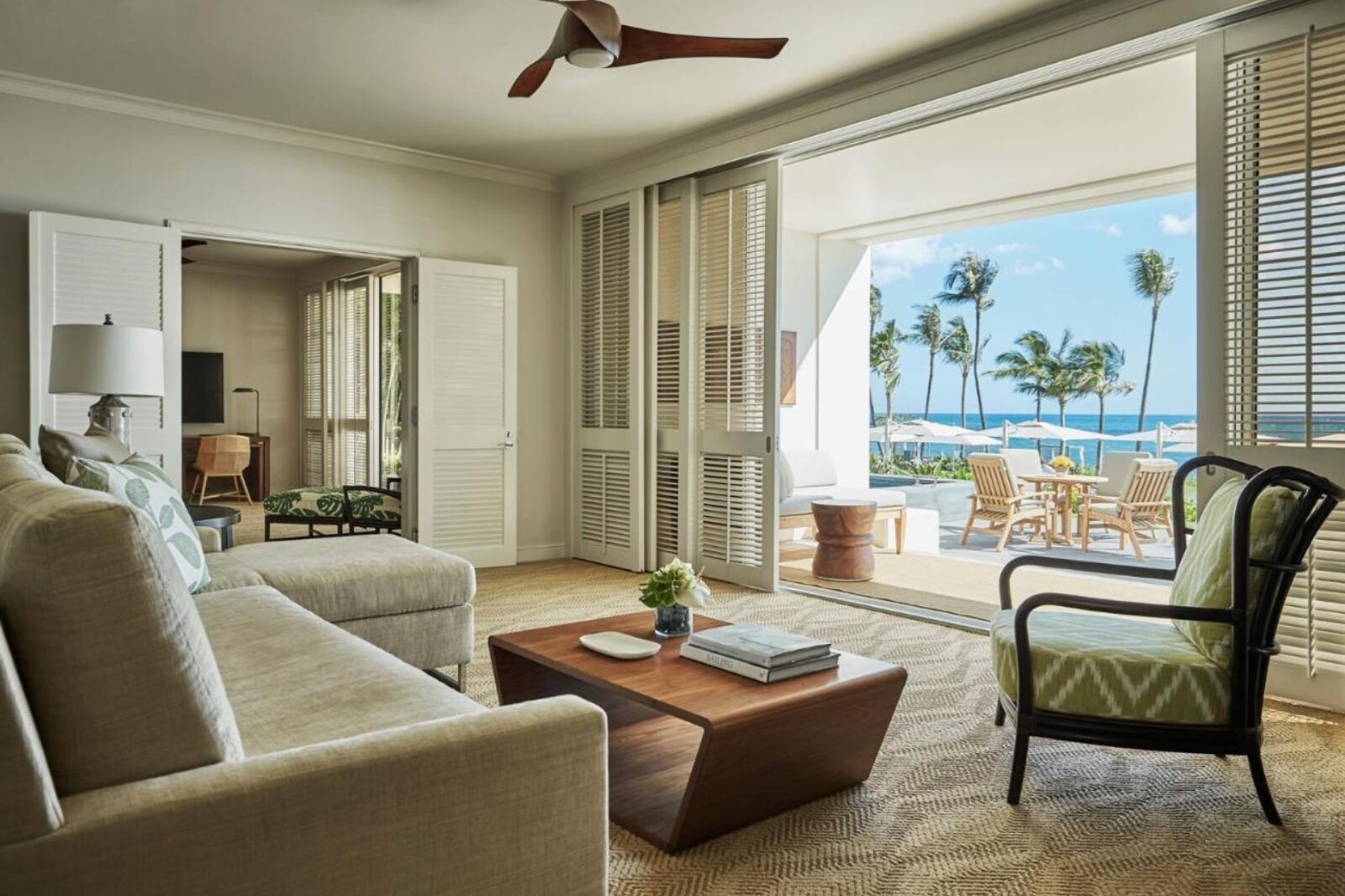 See more photos
The Four Seasons sits on the wild and rugged western coast, overlooking a stunning turquoise lagoon. The five-star contemporary design and light-filled interiors seamlessly blend into the Waianae mountains, the turquoise water of the lagoon, and the white sand of the beachfront resort. Its location is outstanding — on the leeward side of the island on the southwestern shore, 24 miles from downtown Honolulu — it's far away from urban noise, but close enough for an easy-breezy complimentary hotel transfer from the airport.
It offers all the amenities one would expect from a five-star of this caliber. A world-class spa, golf course, tennis courts, 24-hour gym, outstanding restaurants, the list goes on, and on. But the hospitality and personalized service are how the Four Seasons truly elevates itself above the clatter of other luxury hotels in Oahu. Regardless of who you are traveling with the staff will tailor your experience. A last-minute paddling and outrigger canoe with the kids, a cold craft beer during a barbershop haircut, complimentary SPF from the poolside butler — they have thought of everything and more.
Price per night: $1,200
Four Seasons Resort Oahu at Ko Olina: 92-1001 Olani Street, Ko'Olina Resort, Kapolei, HI 96707
Book Now
Turtle Bay Resort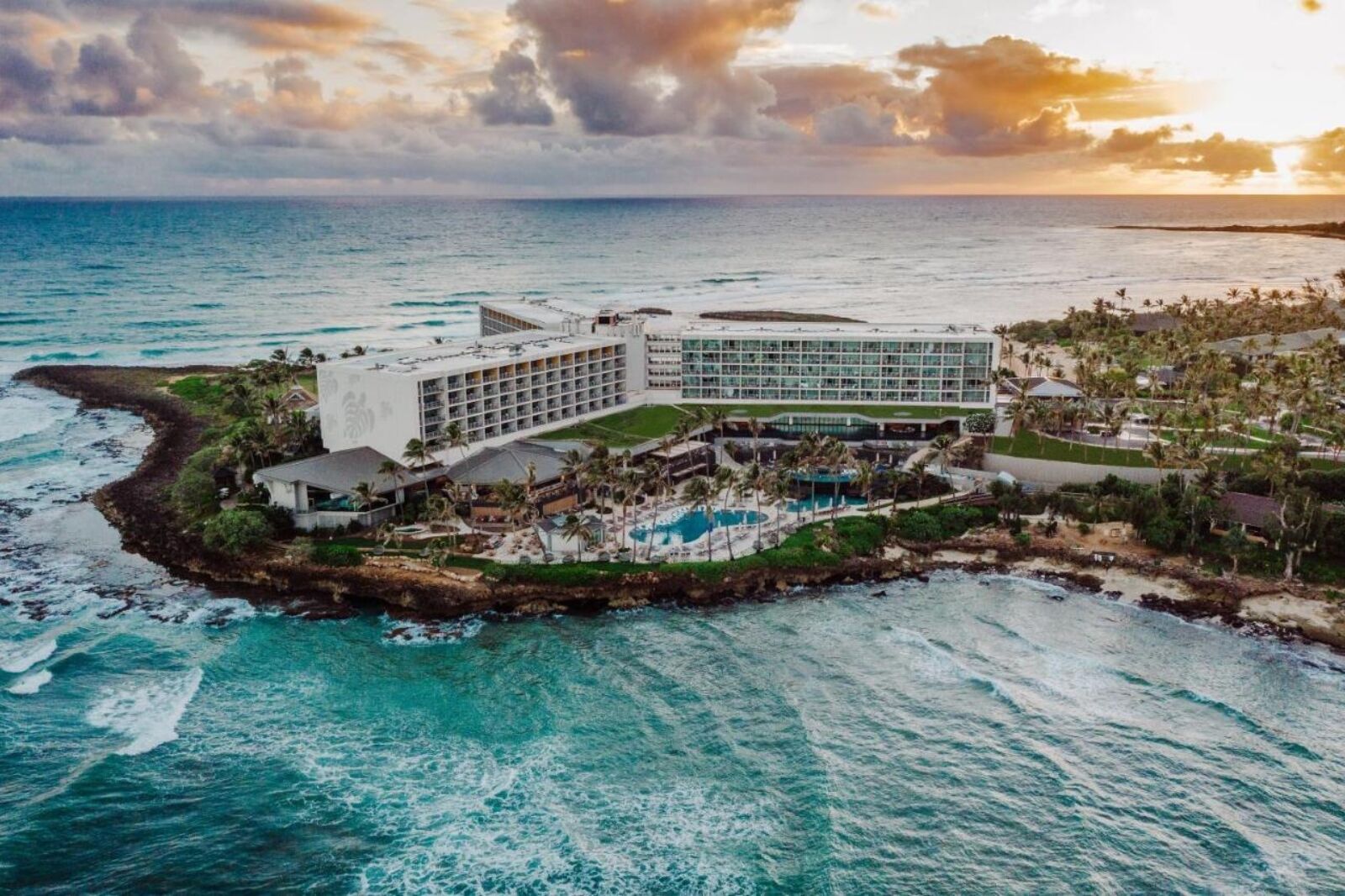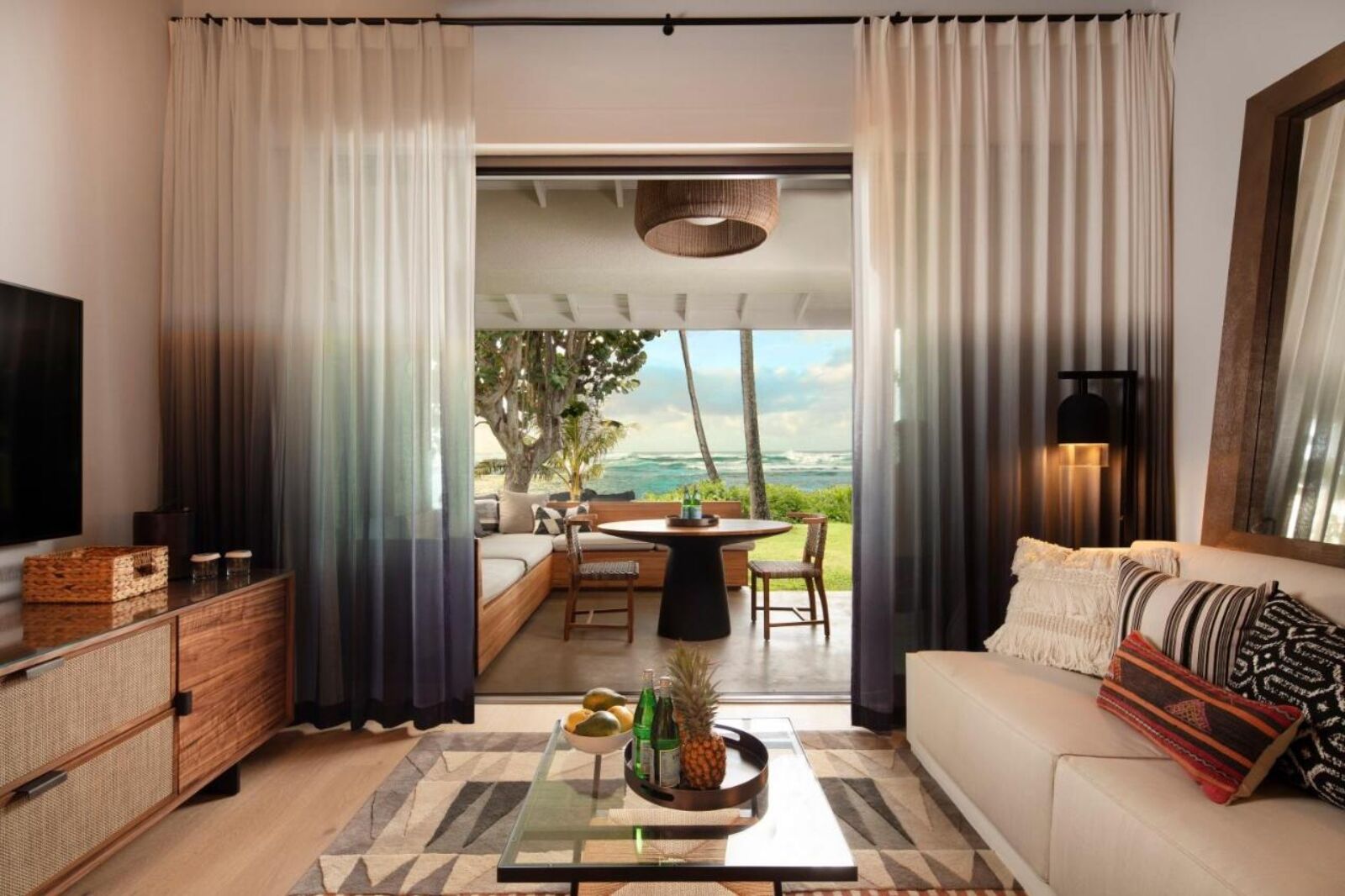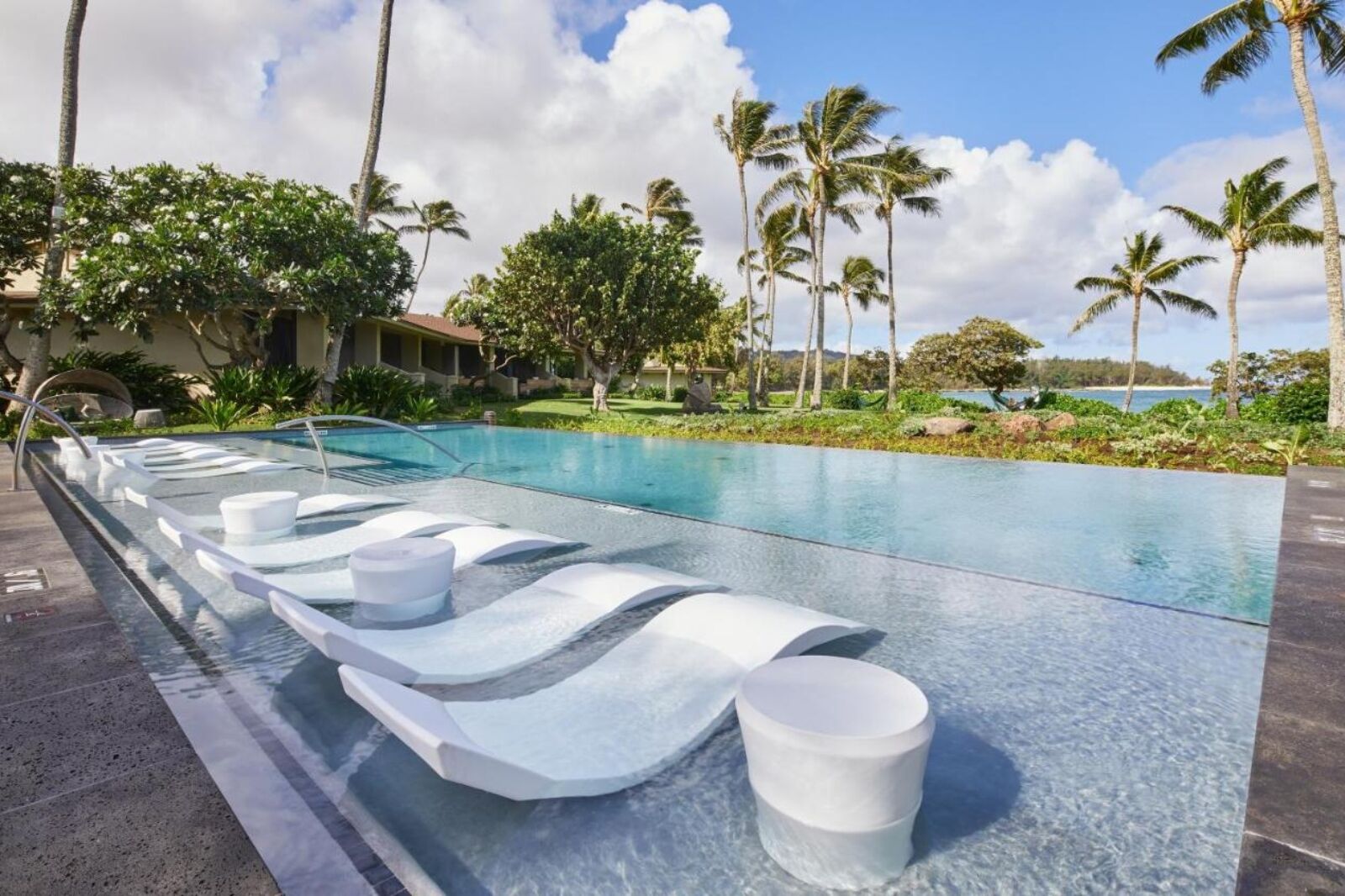 See more photos
Turtle Bay Resort is the only resort on Oahu's North Shore. It reigns over the white-sand fringed peninsula near a stretch of coast known as the "seven-mile miracle." The monster resort spans 840 acres with five miles of oceanfront and twelve miles of trails.
Turtle Bay caters to all with two golf courses, tennis courts, a large seaside pool with a waterslide, surfing lessons (which you may recognize from the 2008 film Forgetting Sarah Marshall), and complimentary GoPro rentals to document your experience, as well as surfboard yoga classes and seaside spa treatments. To top it off, it hosts Sunday night luaus for an unforgettable evening of Hawaiian culture and cuisine.
In addition to standard rooms, Turtle Bay also has multi-room condo-style villas as well as single-story beach cottages with modern design elements like fun floral prints and teal and coral accent fabrics which are perfect for groups or families.
Price per night: $940
Turtle Bay Resort: 57-091 Kamehameha Highway, Kahuku, HI 96731
Book Now
Halekulani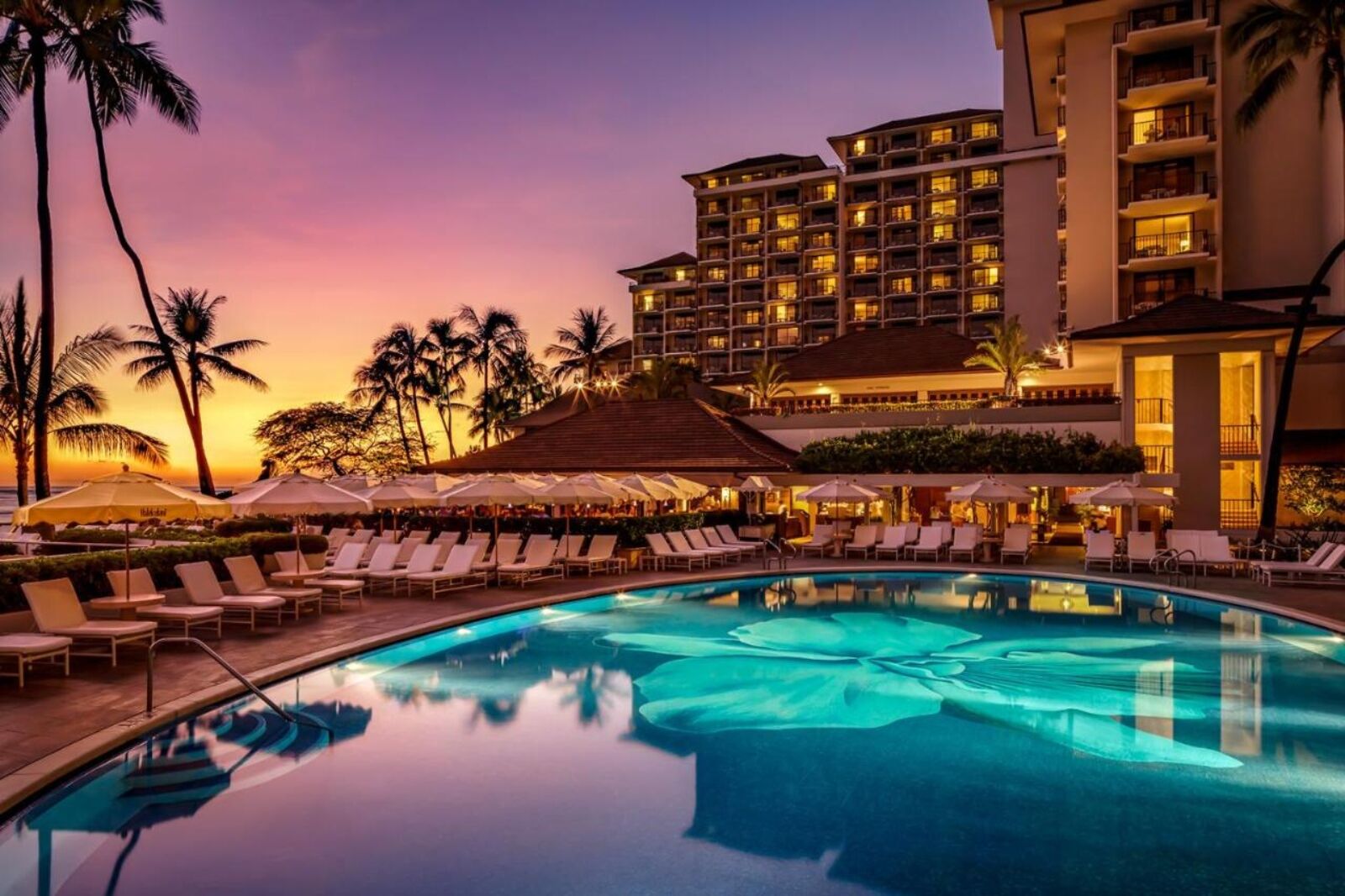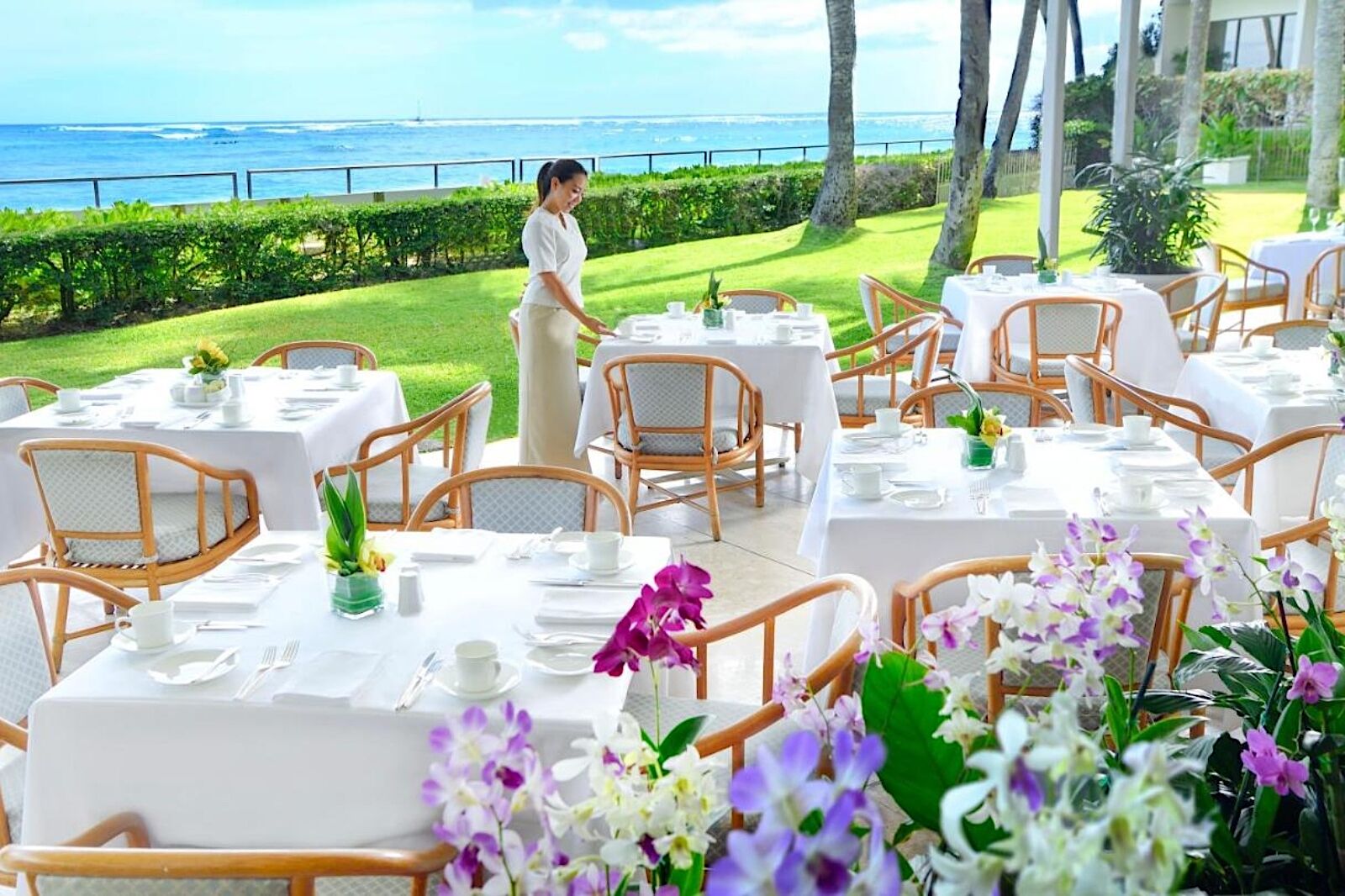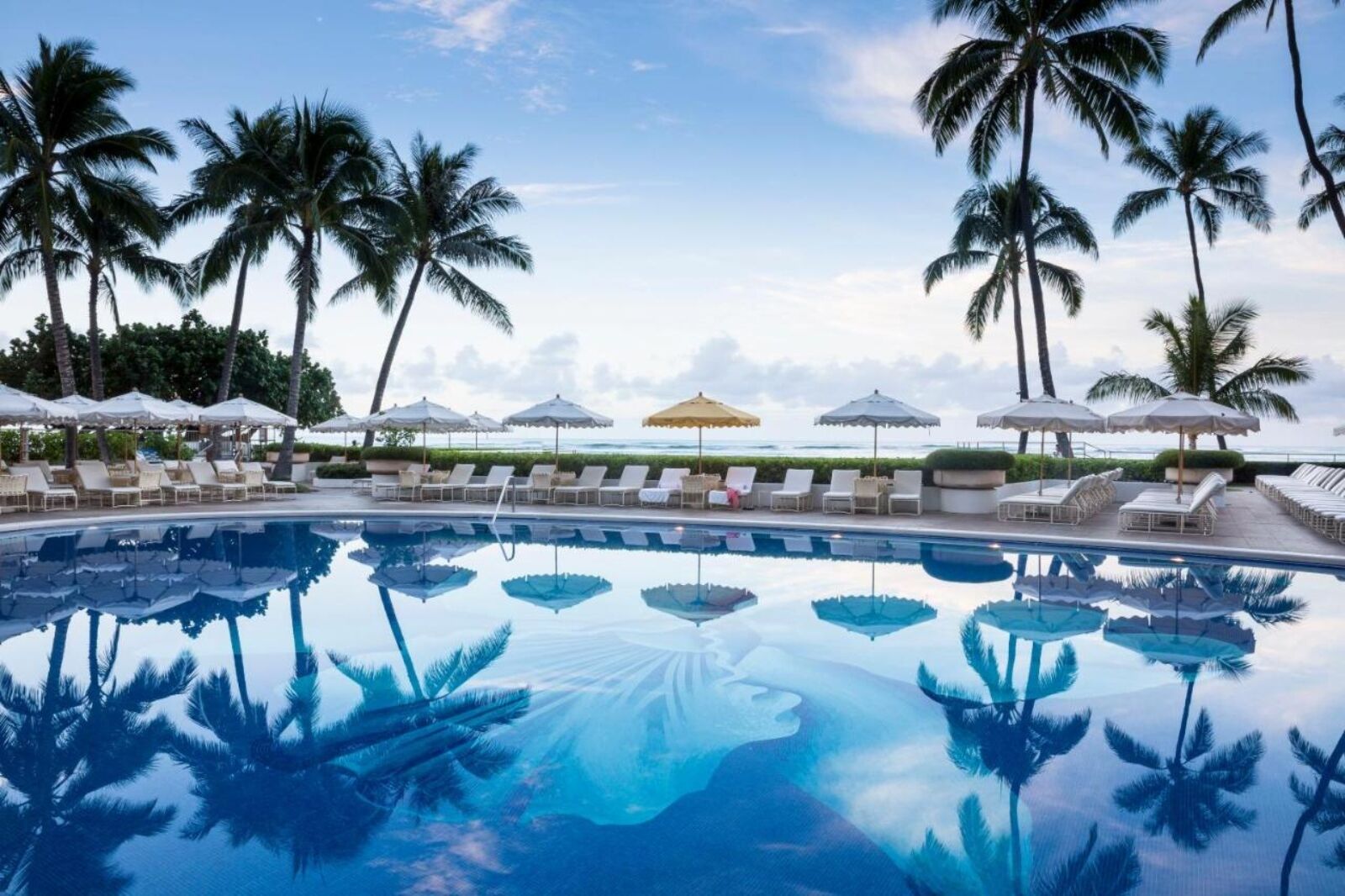 See more photos
Halekulani is a luxury Waikiki oceanfront hotel with a long history of excellence in hospitality, cuisine, and amenities. Established in 1917 as a collection of guest bungalows, the resort has gone through numerous transformations to become one of the best hotels in Oahu. It is famed for its dedication to providing each guest with high standards of quality and personalized service while celebrating its indigenous surroundings and culture.
All of the 453 rooms are outfitted in the hotel's signature "seven shades of white" with reddish wood accents and occasional blue pillows. Each room features a balcony with stunning views of the baby blue skies, green palms, electric blue-green sea, or Diamond Head Crater. Upon arrival, guests are welcomed with an in-room plate of seasonal tropical fruit and nightly turndown service featuring the hotel's own chocolates.
Price per night: $899
Halekulani: 2199 Kalia Road, Waikiki, Honolulu, HI 96815
Book Now
The Ritz-Carlton Residences Waikiki Beach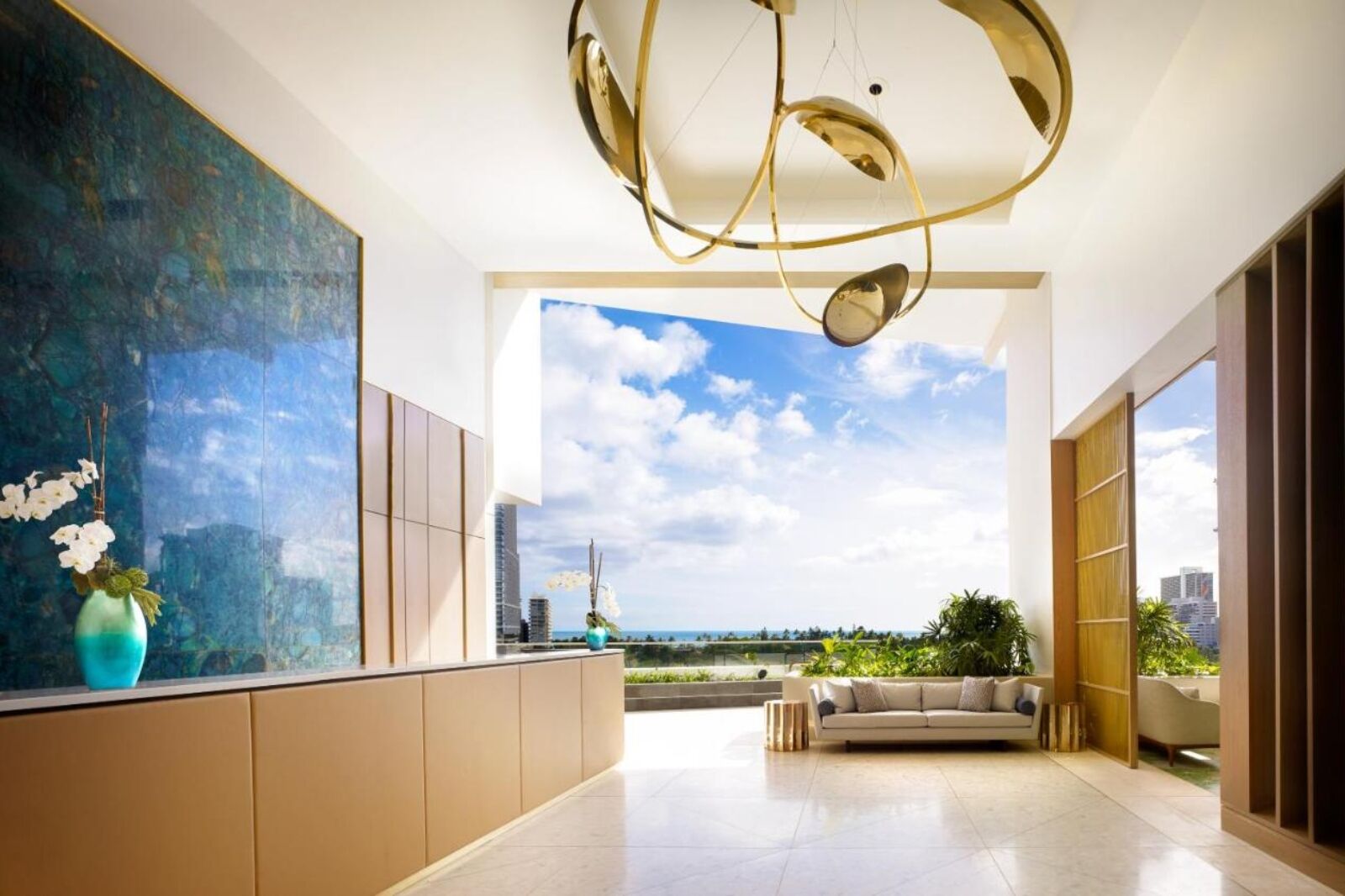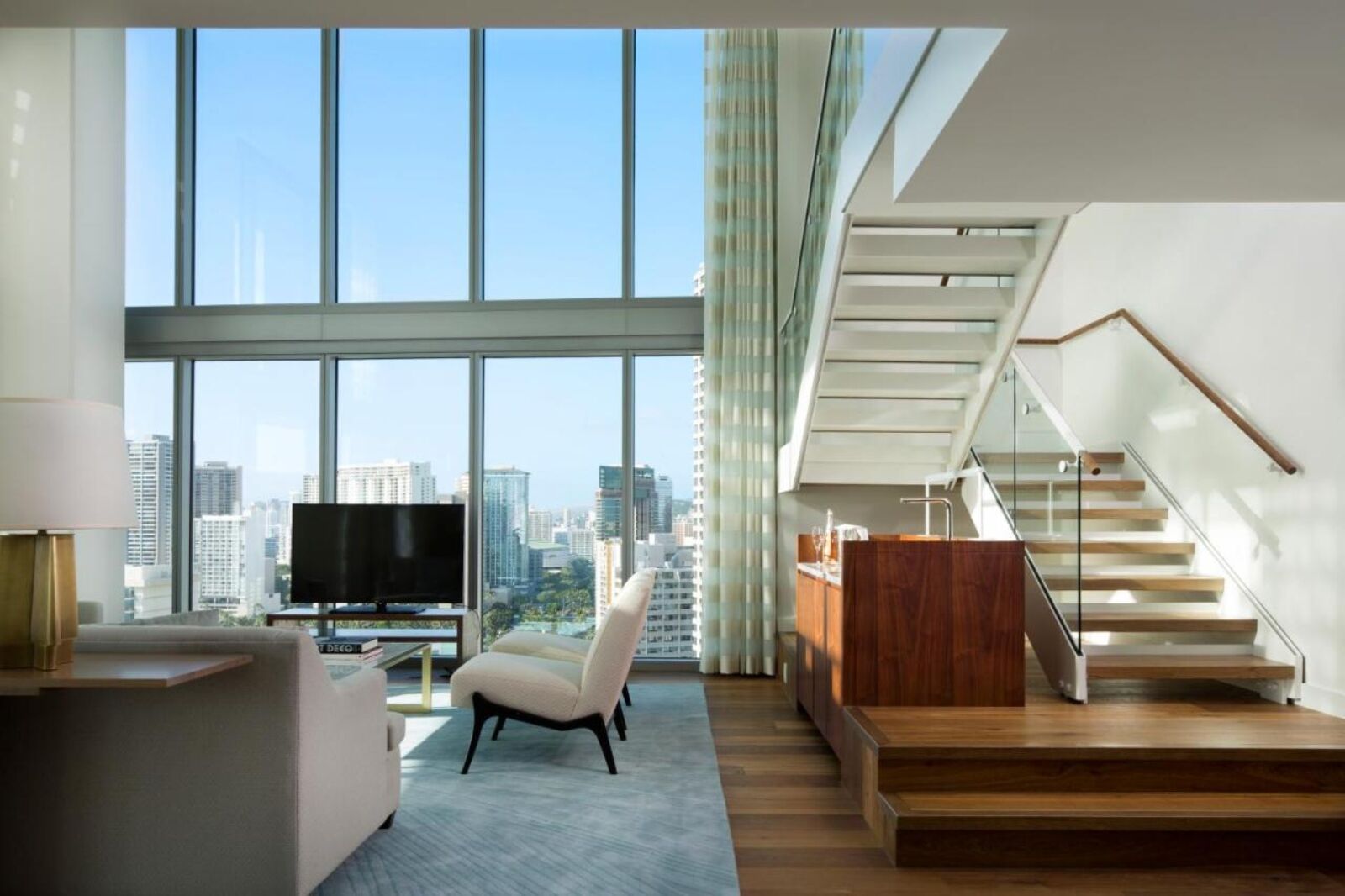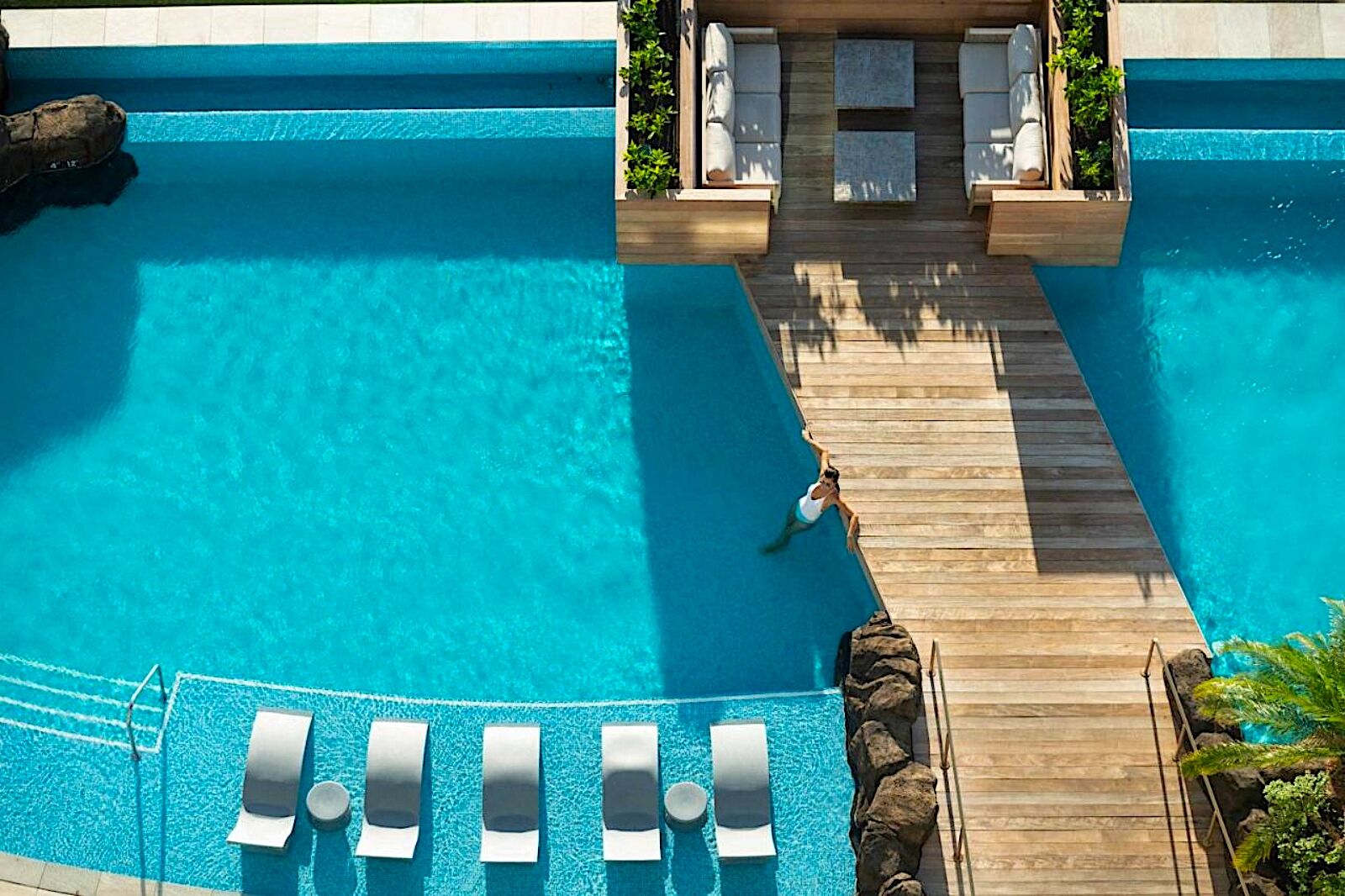 See more photos
The Ritz-Carlton Residences, Waikiki Beach offers a luxurious experience for guests looking to immerse themselves in Honolulu's vibrant culture and beaches. Guests can enjoy residential vacation rentals with ocean views and separate living spaces, as well as an eighth-floor infinity pool — the highest in Waikiki. Other facilities include a gym designed by Harley Pasternak (personal trainer to artist Pink), a yoga studio, a signature spa offering lomi lomi Hawaiian and classic massages, and two whirlpool tubs.
Price per night: $690
The Ritz-Carlton Residences Waikiki Beach: 383 Kalaimoku Street, Waikiki, Honolulu, HI 96815
Book Now
The Kahala Hotel & Resort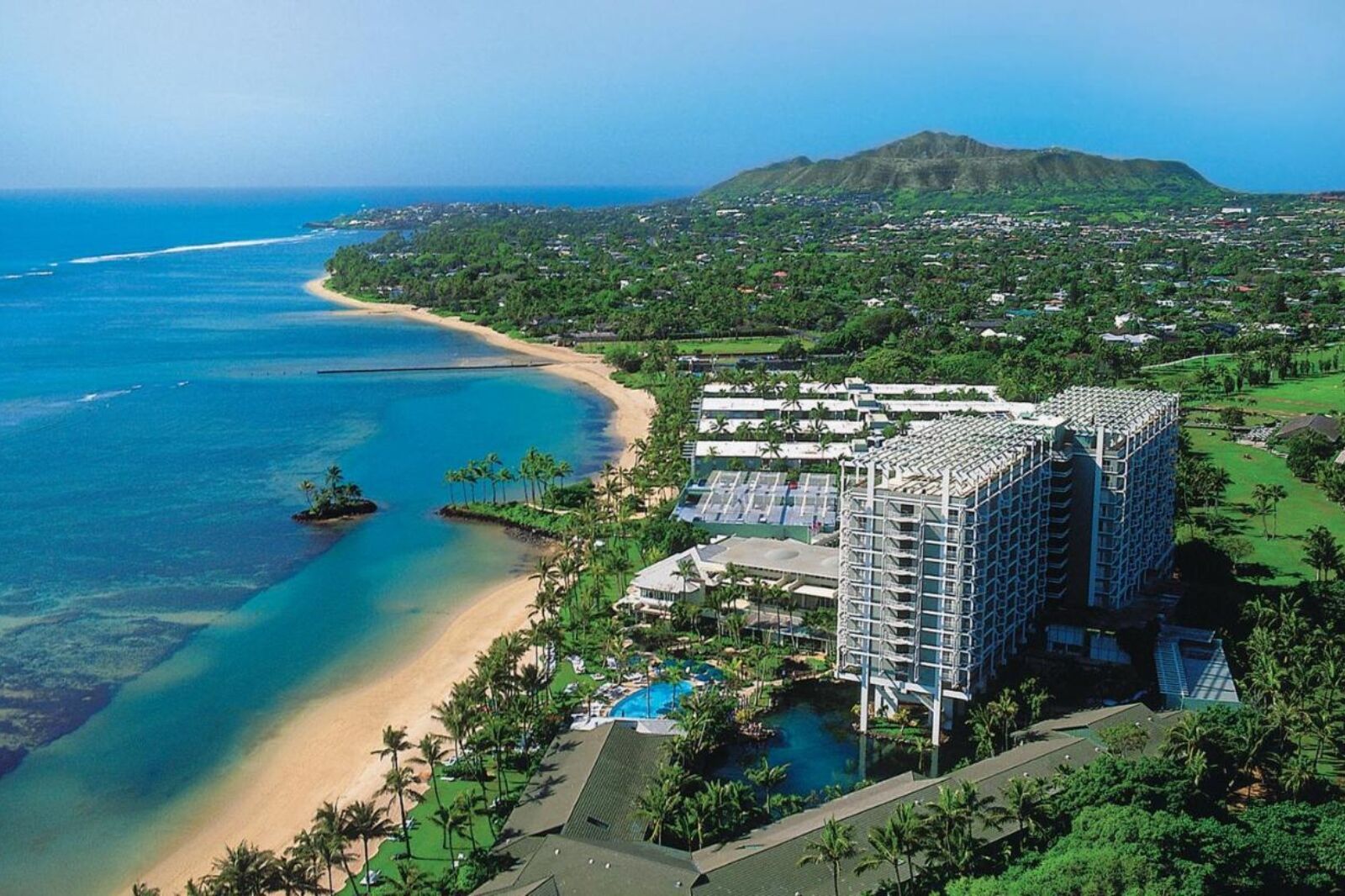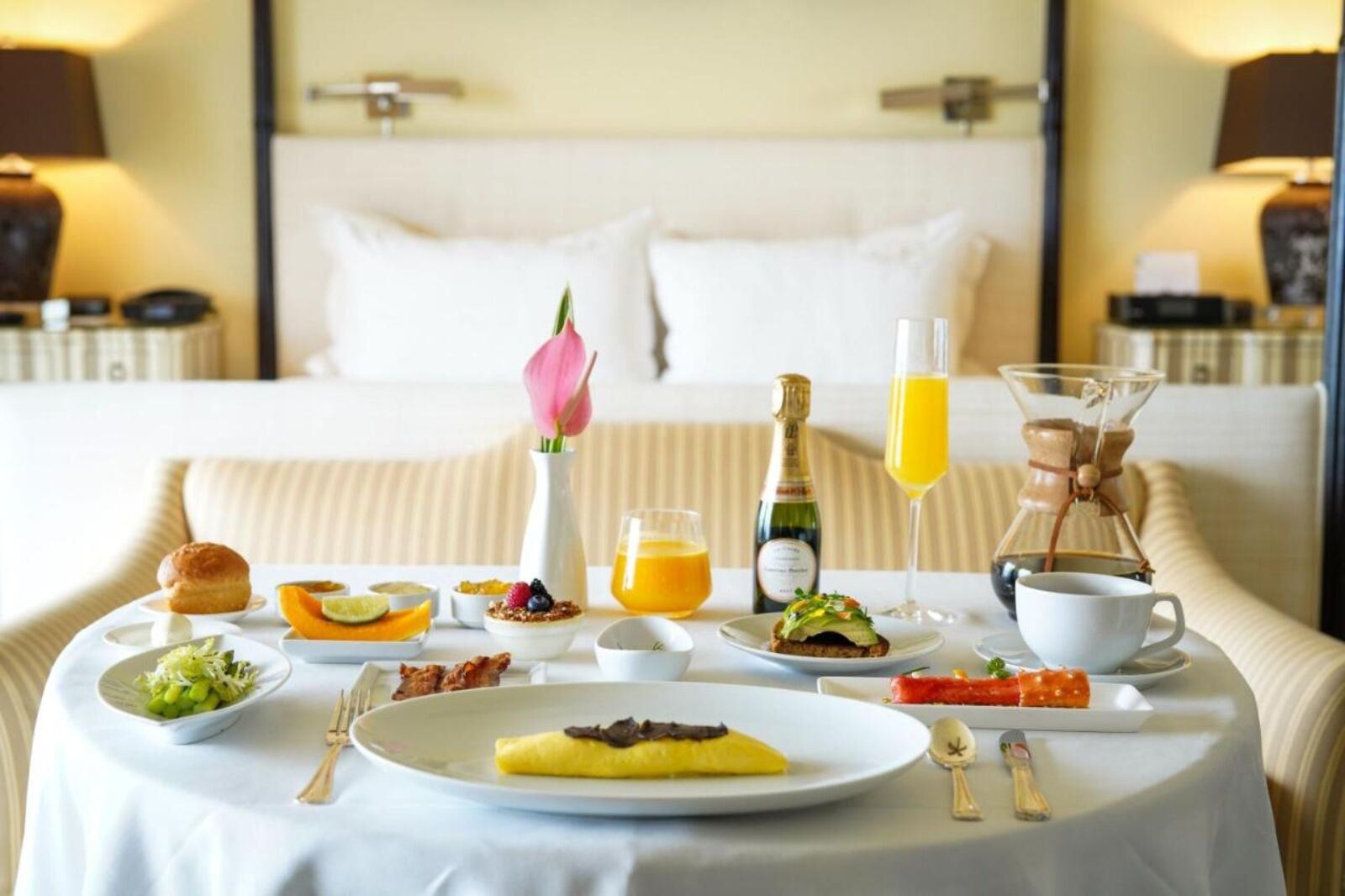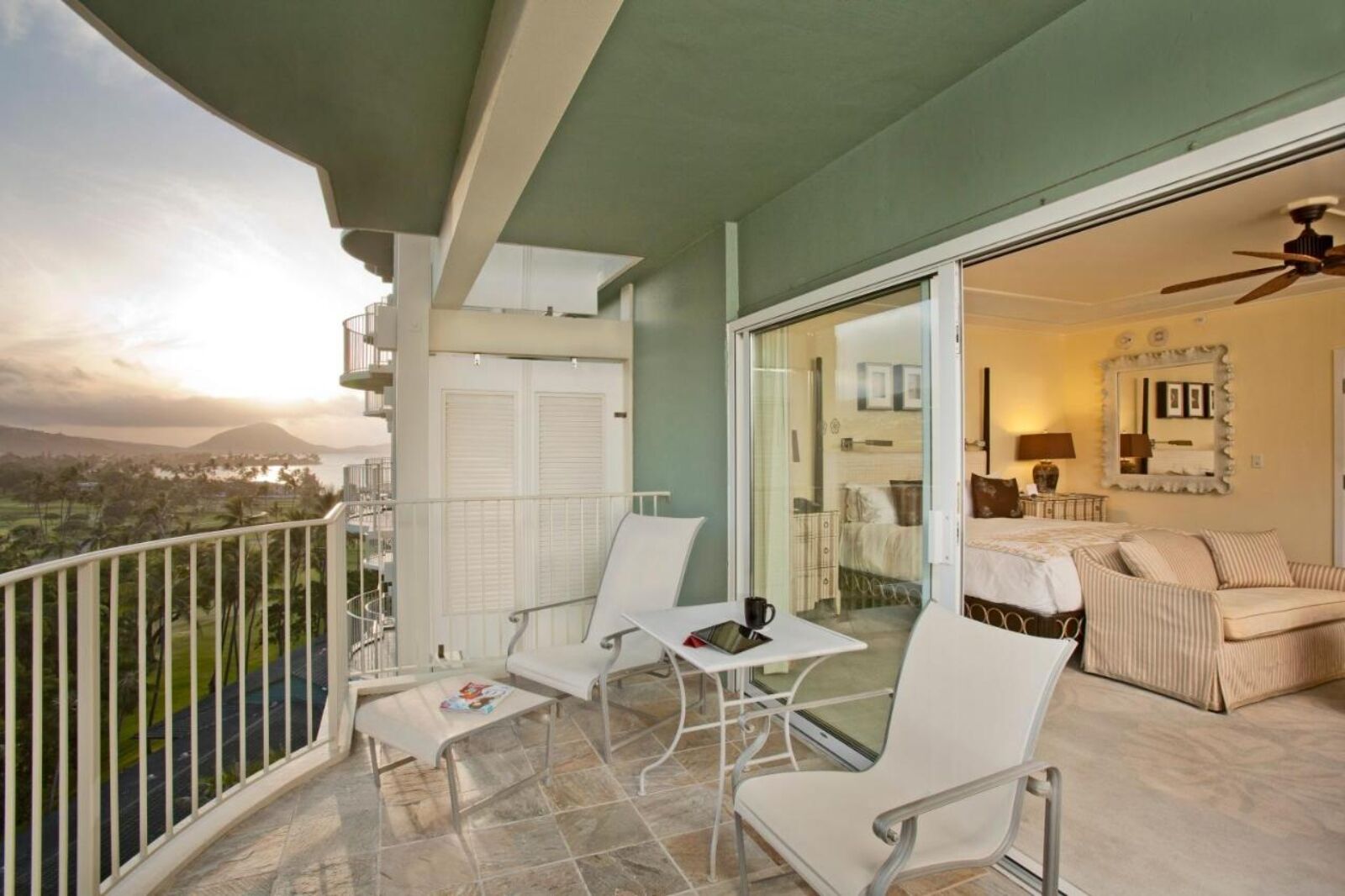 See more photos
The Kahala Hotel & Resort is a secluded beachfront Honolulu resort. It has been around for over 50 years and has welcomed some famous faces, including Frank Sinatra, Queen Elizabeth II, the Dalai Lama, Angelina Jolie, and eight US Presidents. The Kahala offers its guests an exclusive retreat away from the hustle and bustle of Waikiki while still being close to all the attractions.
It's renowned for its famed afternoon tea and little touches like the nightly turndown service with Hawaiian salt chocolates. There are also plenty of activities to enjoy, such as hula classes, free daily surf lessons, and sand toys for the kids. The hotel's towers reach 10 stories, providing guests with stunning views of the calming sound of crashing waves at night.
Price per night: $599
The Kahala Hotel & Resort: 5000 Kahala Avenue, Honolulu, HI 96816
Book Now
Moana Surfrider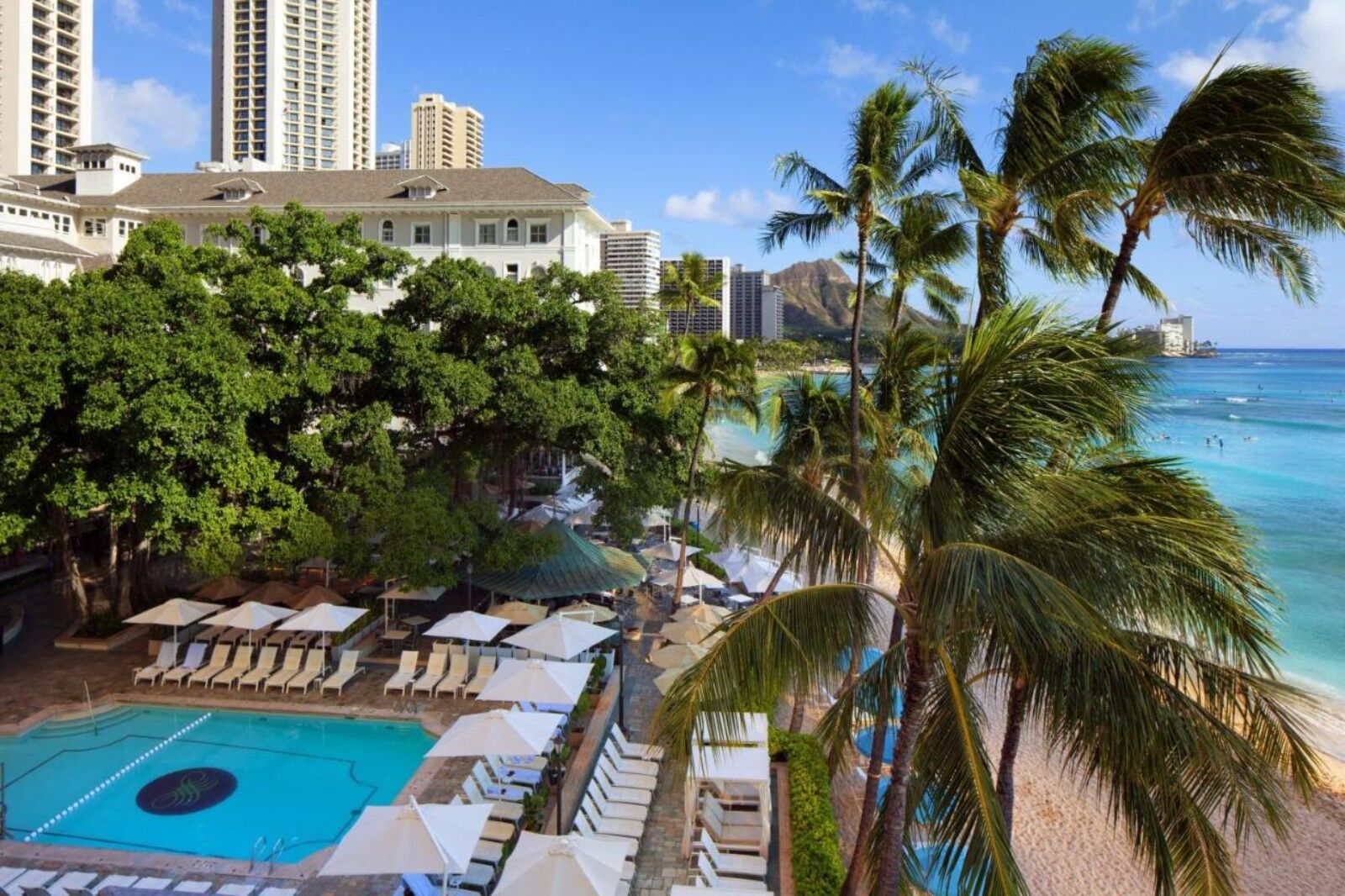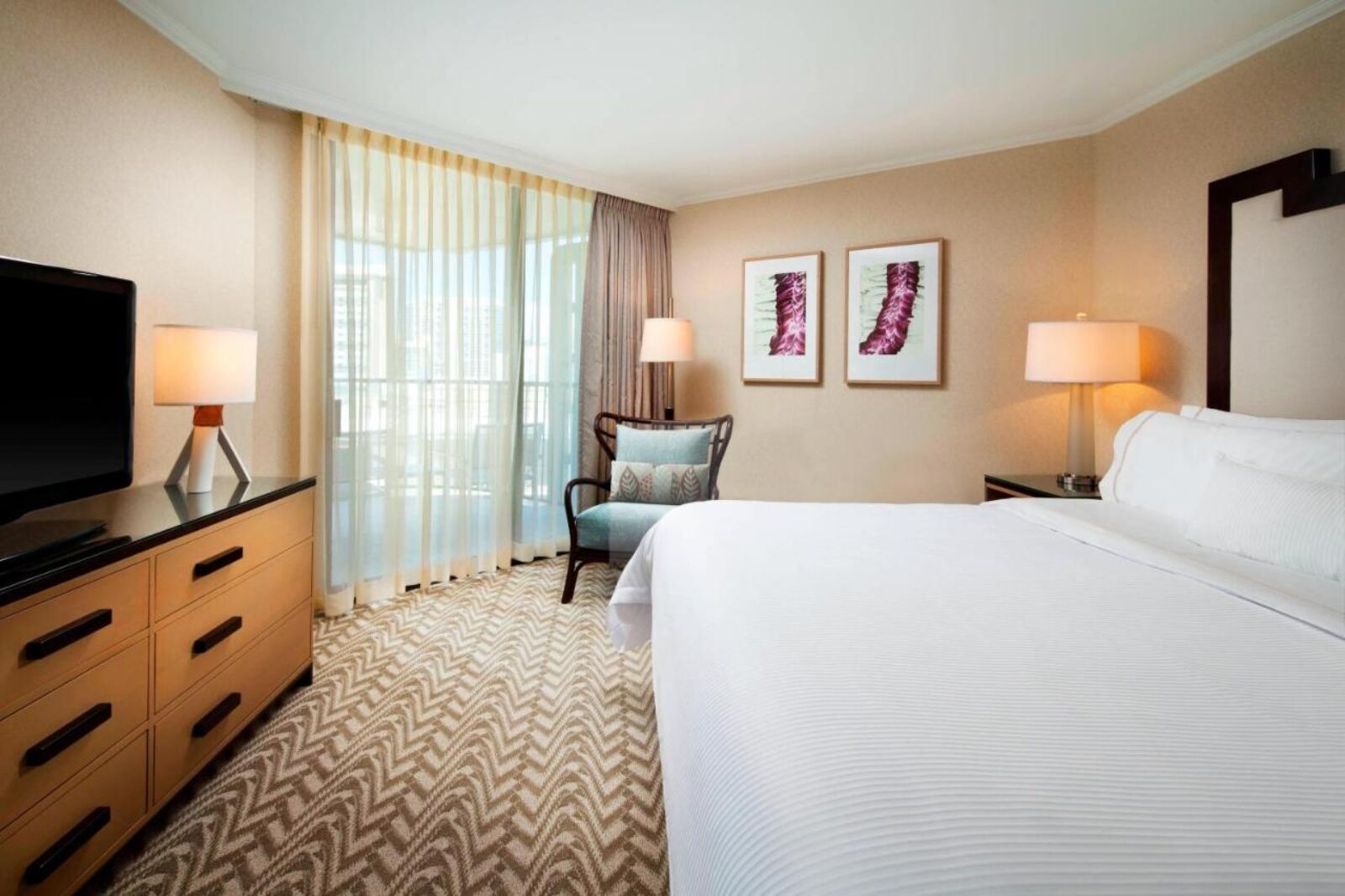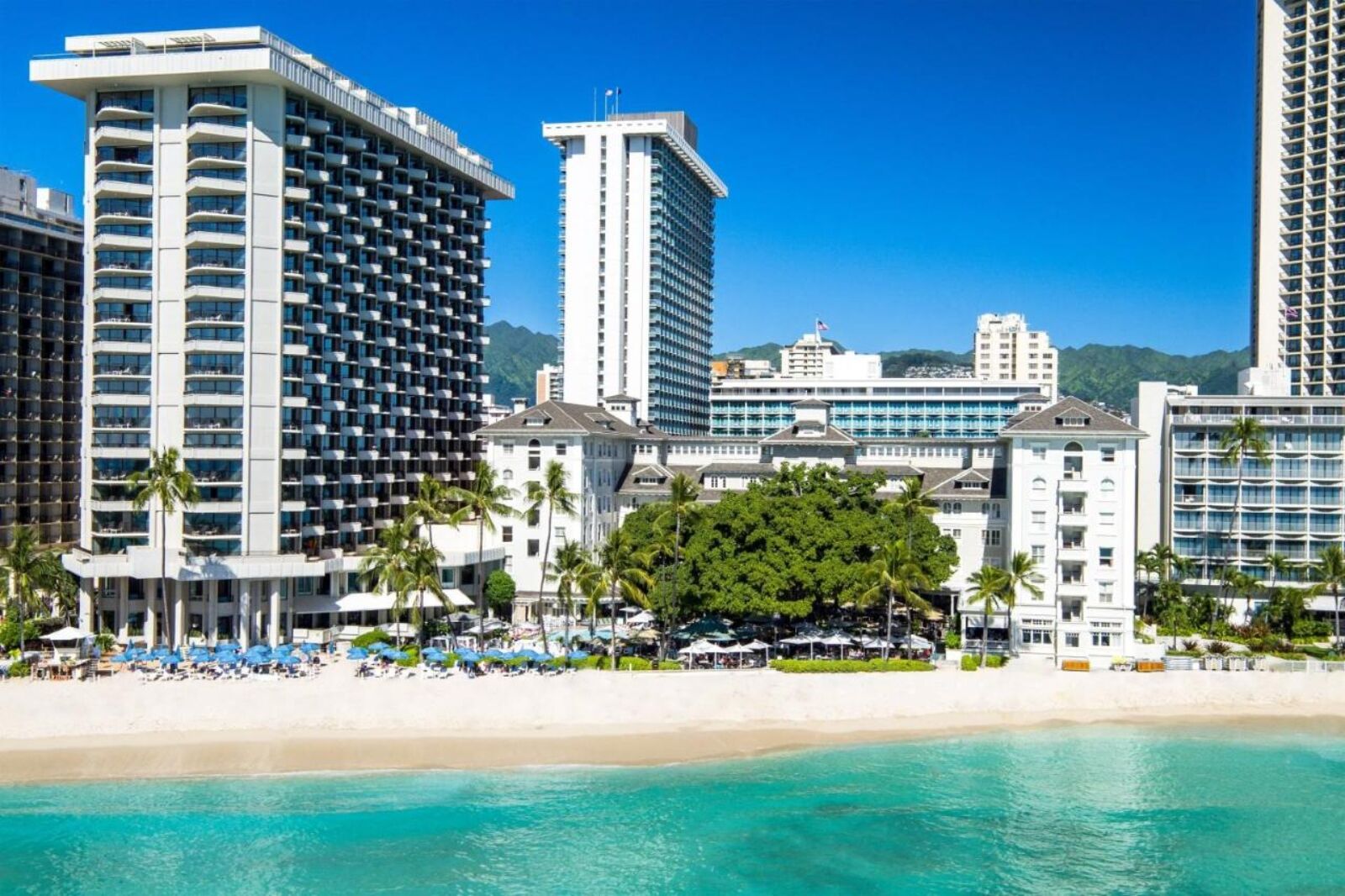 See more photos
This historic hotel first opened its doors in 1901 and offers a unique blend of Victorian elegance and modern comfort. Located right on the beachfront, Moana Surfrider is just steps away from the immaculate shores of Waikiki Beach.
There are three different sea view room layouts with thoughtful amenities, a towering banyan tree, an outdoor pool, a fitness center, the only beachfront spa in Waikiki, and six on-site bars and restaurants. The hotel also offers stunning outdoor venues for hosting events (such as weddings) with top-quality planning and catering services.
Price per night: $485
Moana Surfrider: 2365 Kalakaua Avenue, Waikiki, Honolulu, HI 96815
Book Now
The Modern Honolulu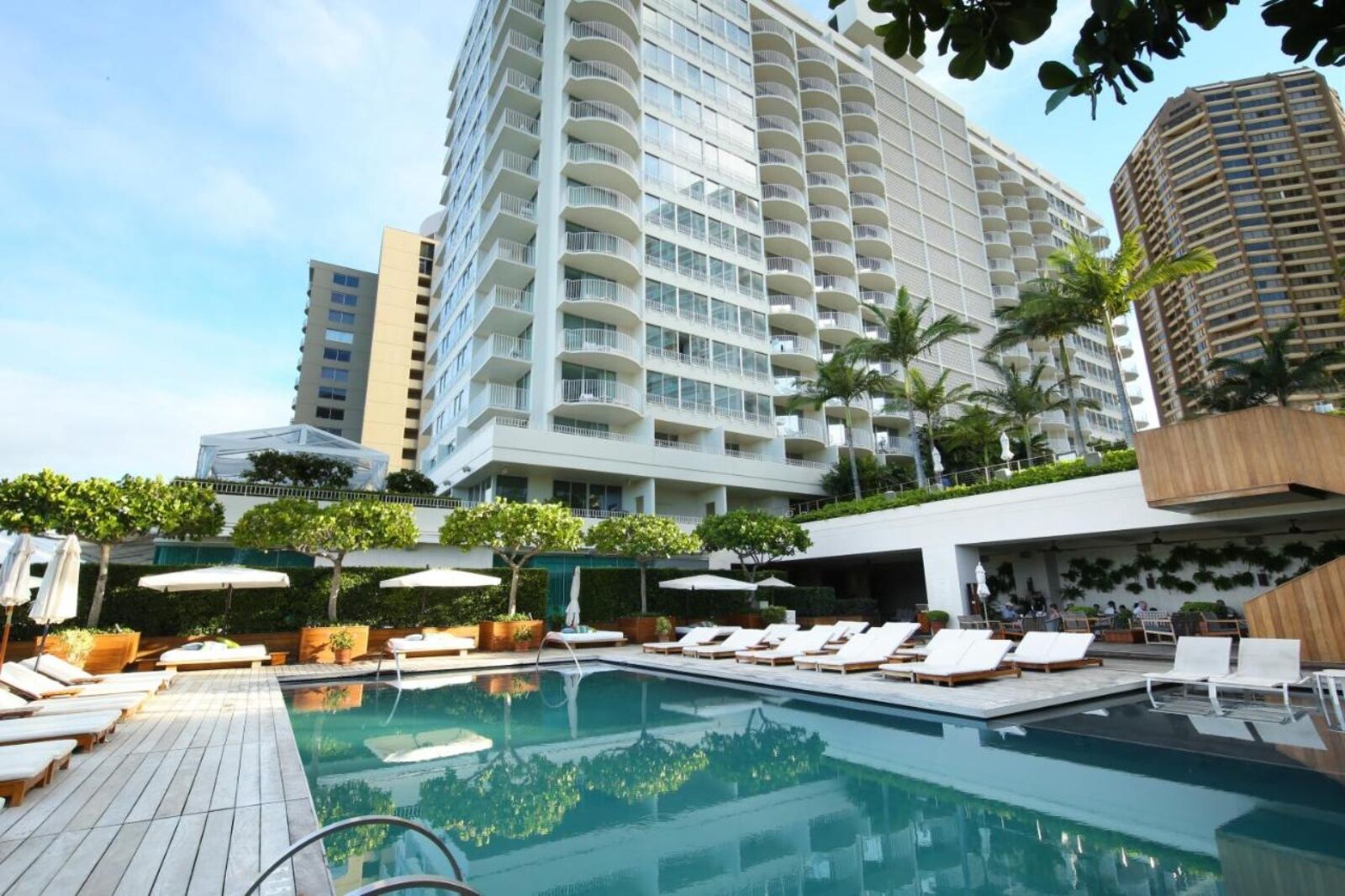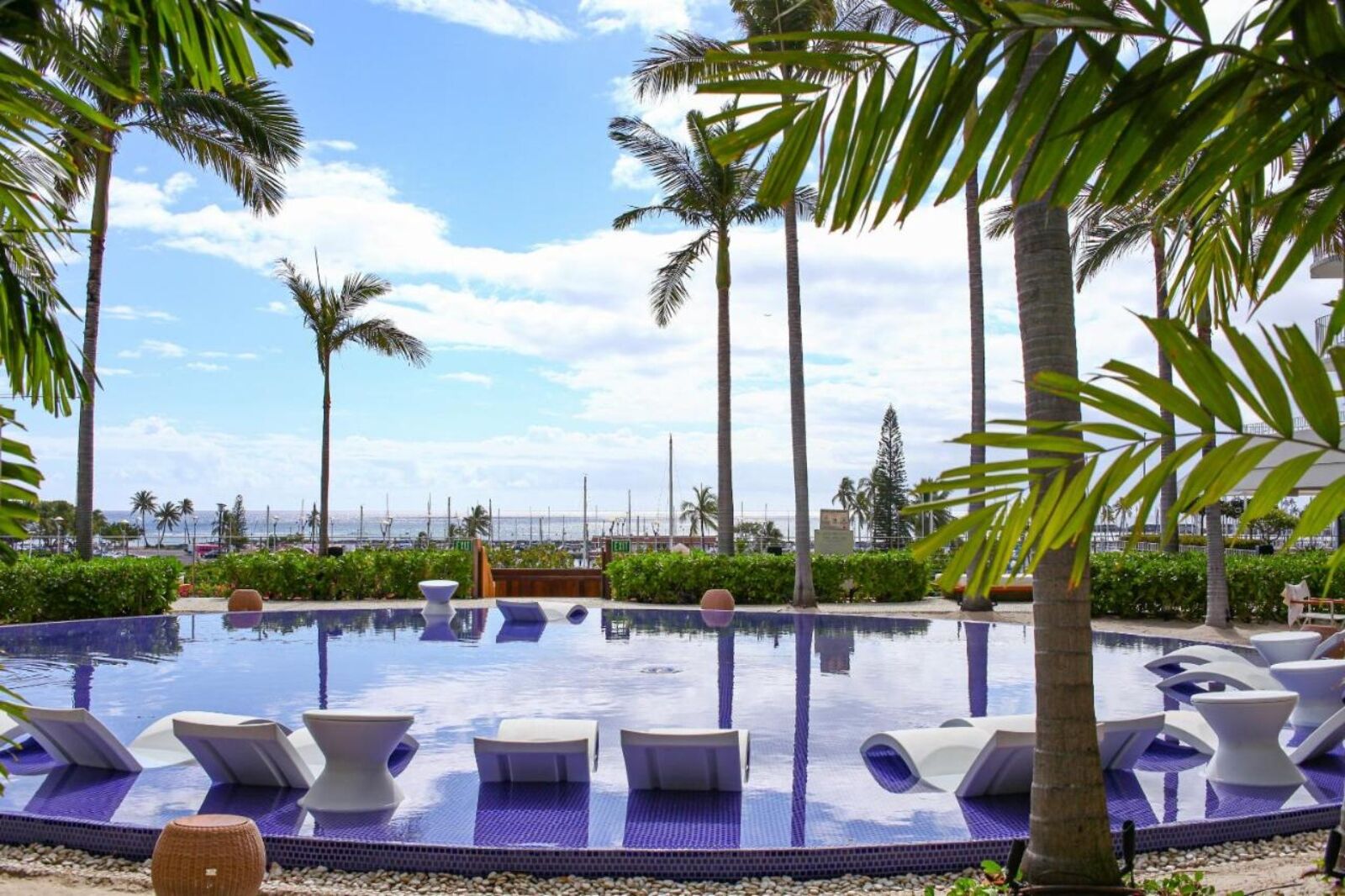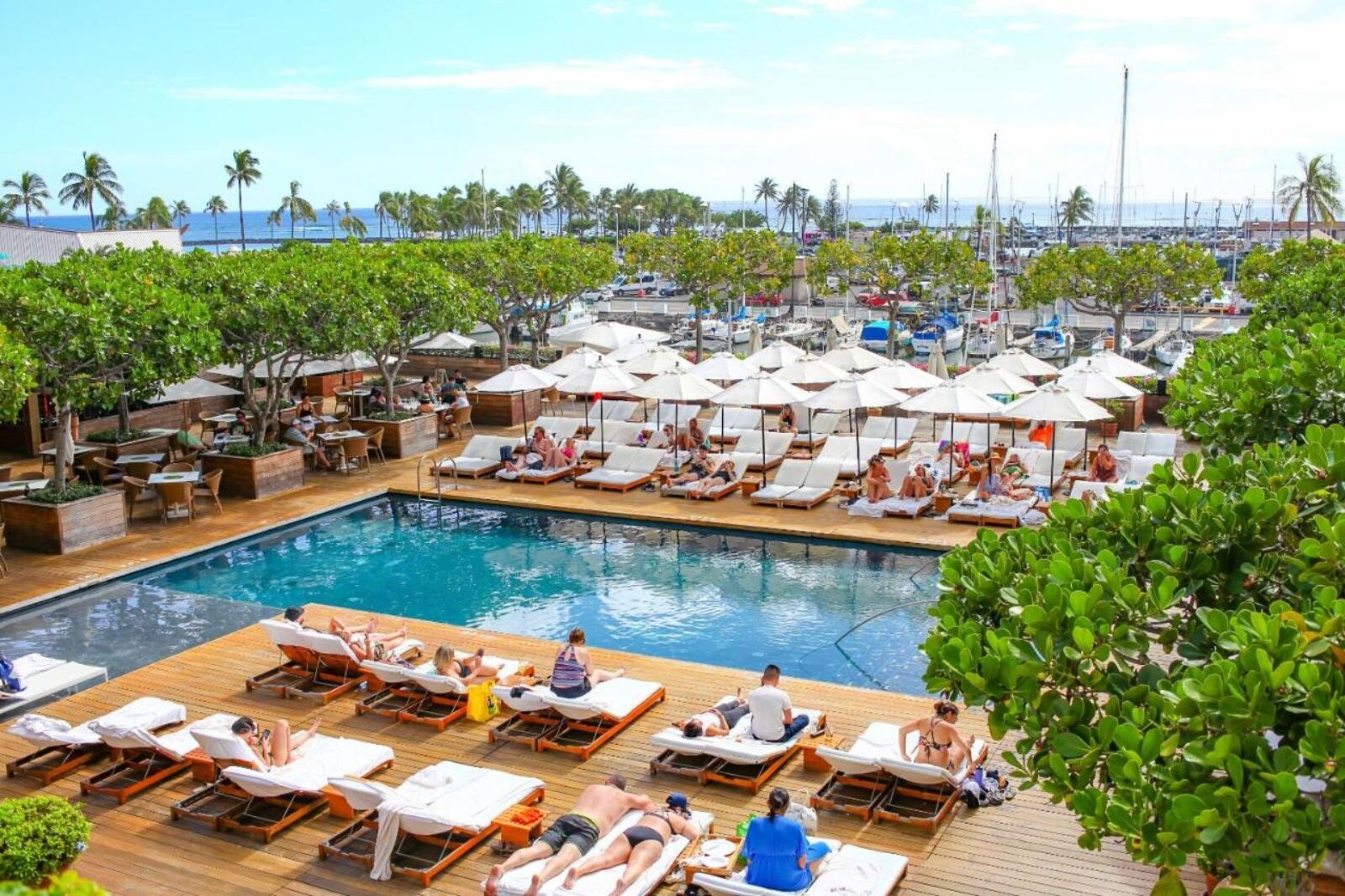 See more photos
The Modern Honolulu is a contemporary luxury hotel located in the western stretch of Waikiki, just opposite the Ala Wai Boat Harbor. It's close to the Ala Moana shopping centre and other shopping and dining options on Waikiki's main street.
Upon arrival, guests are welcomed with a refreshing peppermint towel and fresh fruit juice. The hotel features two pools — the Sunrise Pool for swimming and the Sunset Pool for wading — as well as a faux white sand beach that hosts morning yoga sessions. Guests can also enjoy mattress-topped palette loungers at the beach, or head to the pool bar for cocktails and TVs playing sporting events. At night, the Sunset Pool's LED-embedded tiles illuminate with Hawaiian constellations. Other amenities include giant lawn games, a full-service salon and spa, and a rotating roster of lectures, Hawaiian art study groups, and live music.
Price per night: $270
The Modern Honolulu: 1775 Ala Moana Boulevard, Waikiki, Honolulu, HI 96815
Book Now
The Surfjack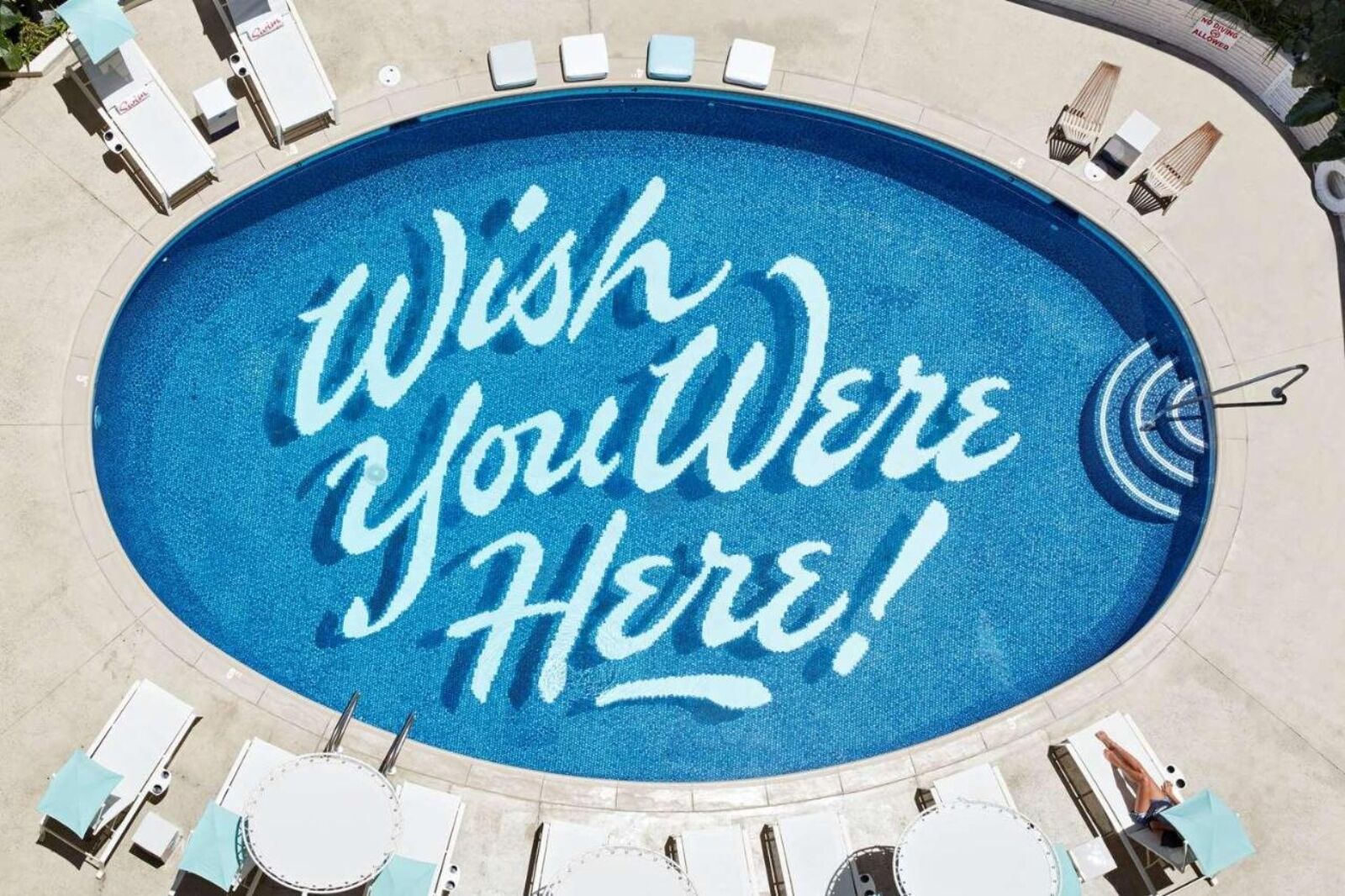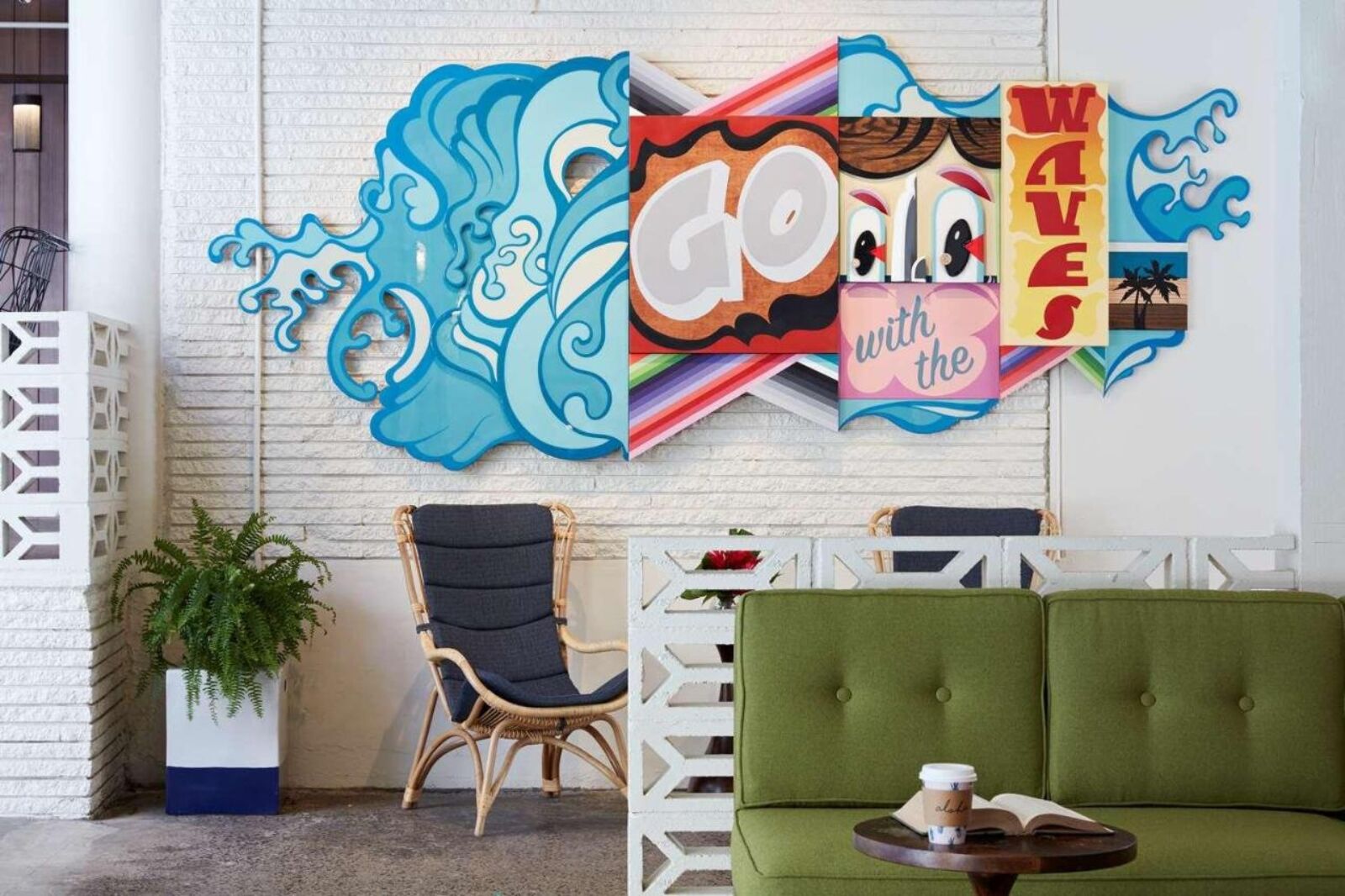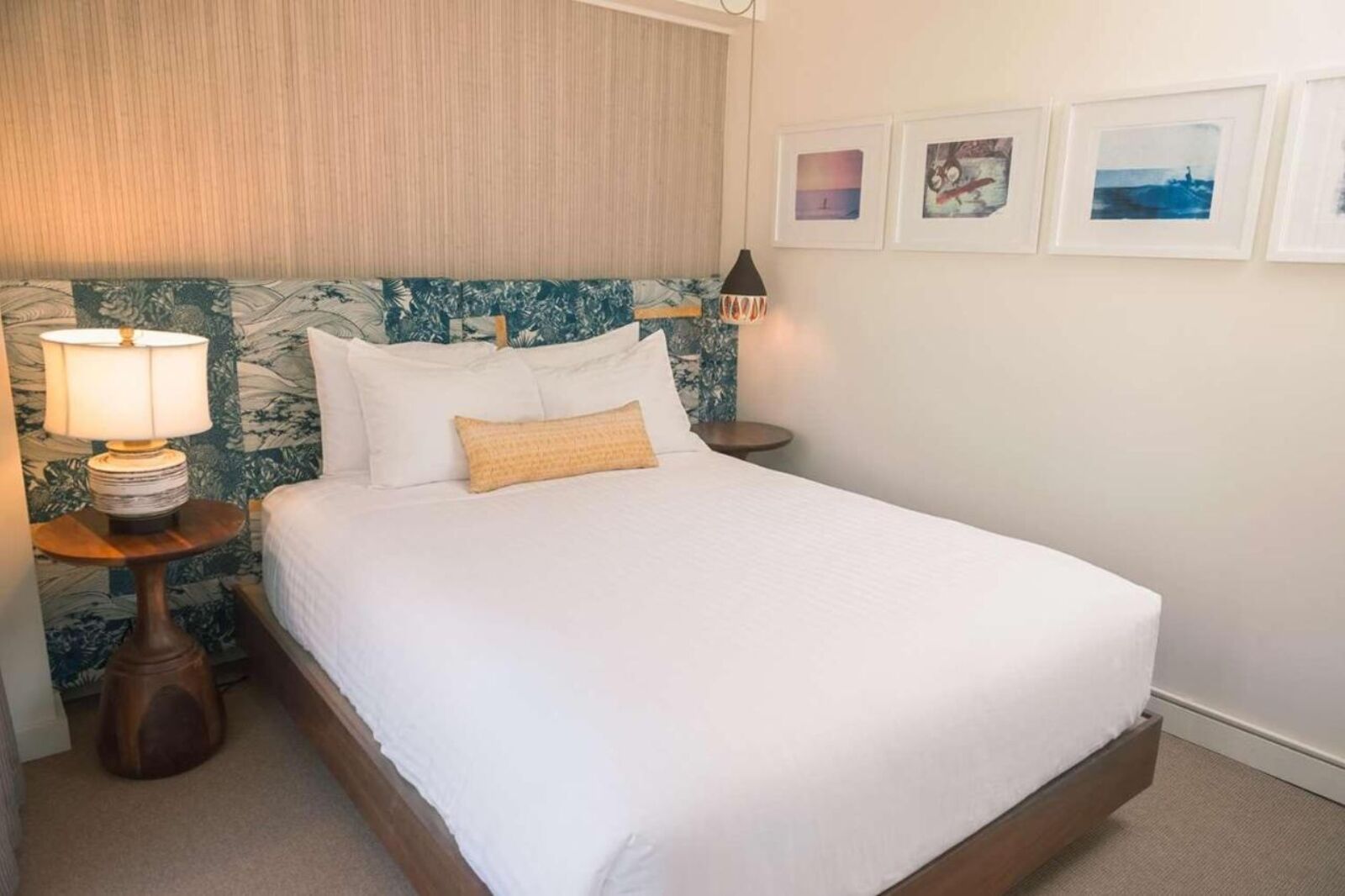 See more photos
The Surfjack is the perfect combination of classic surf culture and modern design. It has quickly become the go-to spot on the island for locals and visitors alike, offering affordable accommodation with detail-oriented design and a chic beach club vibe.
It features 112 bungalows and suites designed by Studio Collective, a California-based design agency. The interior of the sixties-era building has been updated with modern touches such as multi-mode dimming lights and high-tech temperature control showers. While there is no spa or fitness center onsite, the hotel does offer Pilates and meditation classes. The property's centerpiece is an oval plunge pool with stylized postcard text "Wish You Were Here" on its tiled bottom.
Price per night: $260
The Surfjack: 412 Lewers Street, Waikiki, Honolulu, HI 96815
Book Now
What is Oahu best known for?
Oahu is a popular destination for travelers looking to experience authentic Hawaii in a sustainable and local way. There are plenty of activities to choose from such as scenic hikes, pristine beaches, craft beer, food tours, and music and dance festivals.
Is Oahu as pretty as Maui?
When it comes to deciding between Oahu and Maui hotels, it really depends on what you're looking for. Both islands offer stunning scenery, but they each have their own unique characteristics that make them special.
Oahu is the perfect destination for those who want a mix of city amenities and days on the beach. On the other hand, Maui offers a slower pace with its large dormant volcano and more gorgeous beaches. It's the ideal spot for relaxation and taking in nature's beauty.
Is Oahu expensive?
Yes, Oahu is an expensive destination to visit. Fortunately, there are ways to save money while visiting Oahu if you plan ahead and look for deals. There are many activities that don't require spending a lot of money such as exploring the beaches or hiking trails.
What did you think of this story?