The 7 Most Iconic and Historic Hotels in Rome for a Luxurious Getaway
Rome is a mesmerizing mélange of art, faith, and history that has spanned almost three millennia. Here you will encounter legendary monuments from Republican matriarchs, the finest frescoes in the world to some of the most iconic landmarks in history such as the Colosseum, Pantheon, and Roman Forum. Located in the central-western portion of the Italian Peninsula, Rome is one of Europe's most visited cities, with millions of tourists flocking to it each year to experience its rich culture and history. Due to its popularity, hotels in Rome can come with a hefty price tag and can book up far in advance. If you're planning a getaway to the city, want to save money, and stay somewhere as remarkable as the historic capital, plan ahead of time.
The hotels we've hand-picked have been selected due to their location near all major attractions such as the Colosseum and the Spanish Steps. They range from iconic institutions that have been welcoming guests for decades to newer developments that have quickly gained respect in the hospitality industry. Each has a story to tell, steeped in history these hotels blend seamlessly into the dramatic architecture and cozy narrow cobbled streets of the Eternal City.
When to visit Rome
Rome has a Mediterranean climate with mild winters and hot summers. The temperatures can vary from lows of 35°F in January to highs of 86°F in July, the hottest month. Rainfall is higher in winter than in summer, but any time of year is good for visiting the city.
That being said, the best time to vacation in Rome is generally during the spring (April — May) or fall (September — October). During these months, temperatures are mild and rainfall is low. The days are long and sunny, making it ideal for sightseeing and outdoor activities.
Taking a trip to Italy? Check out

Matador's

Italy accommodations guides:
We hope you love the hotels in Rome we recommend. Just so you know, Matador may collect a small commission from the links on this page if you decide to book a stay.
Sentho Roma
Sentho Roma is located in the heart of the Monti district steps from Basilica of Santa Prudenziana, Rome's oldest Christian church. The area is known for its vibrant nightlife, charming cafes, and historic sites such as the Cloister of San Giorgio in Velabro. The stylish hotel is a carefully restored palazzo and it shares a tranquil courtyard with the church. Service at Sentho is impeccable and unfussy. There are no doormen or velets. It's this low-key effortless hospitality that keeps guests returning and local residents visiting for an afternoon aperitivo in the manicured garden.
Rooms at Sentho Roma
The rooms and suites are equipped with every comfort, furnished with high-quality design features and rich fabrics. With a nod to the past, there are original frescos on the ceilings, and marble-topped desks, memory foam beds, wide-screen TVs, kettles add the modern touches you'd expect from a hotel of this standard. If you are traveling with a group or family, there are larger suites available, but these are not suitable for more than three.
Amenities at Sentho Roma
Complimentary high-speed WiFi.
Onsite restaurant and bar.
Room service.
Laundry.
Where: 158 Via Urbana, Rione Monti, 00184 Rome, Italy
G-Rough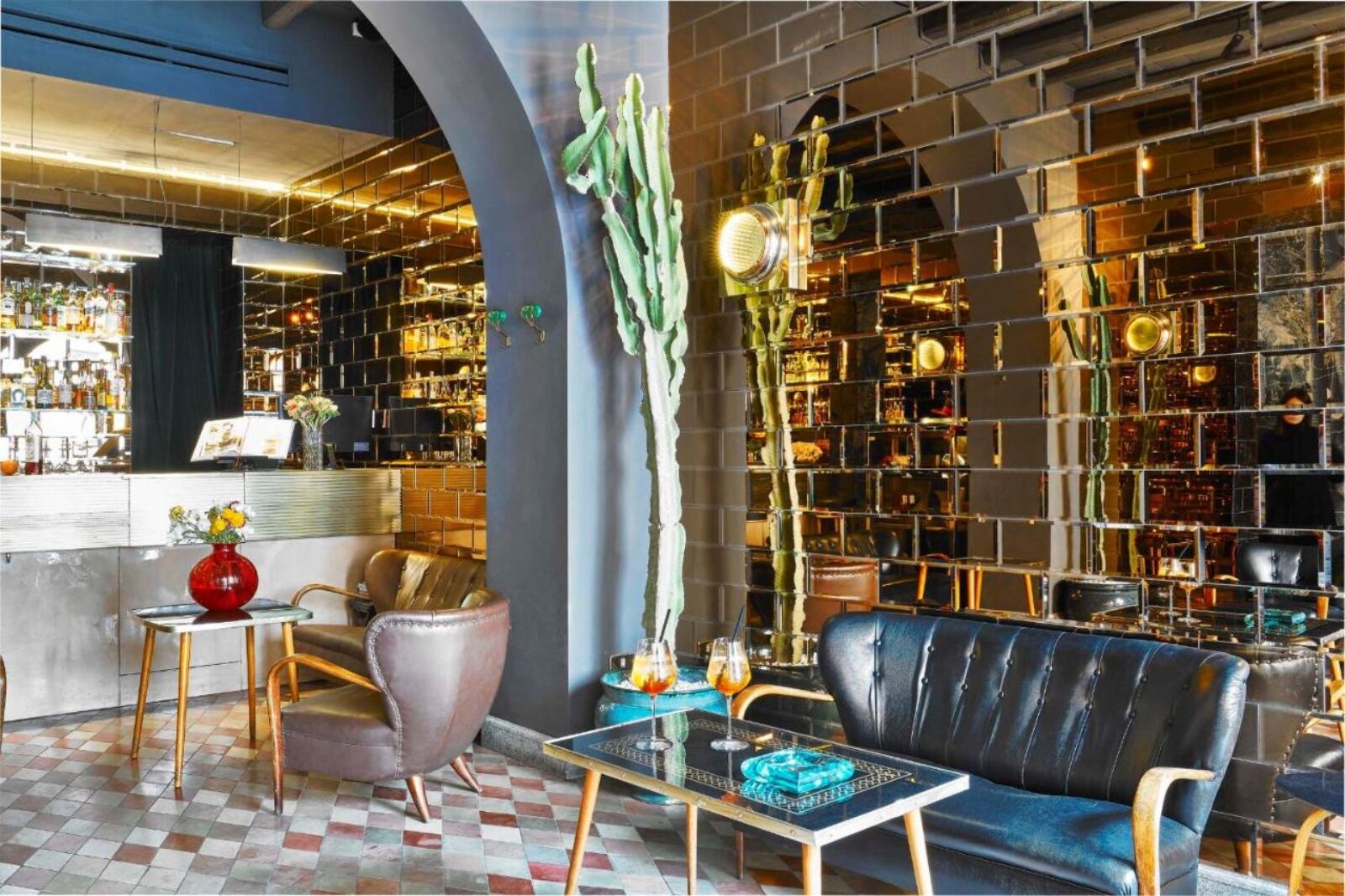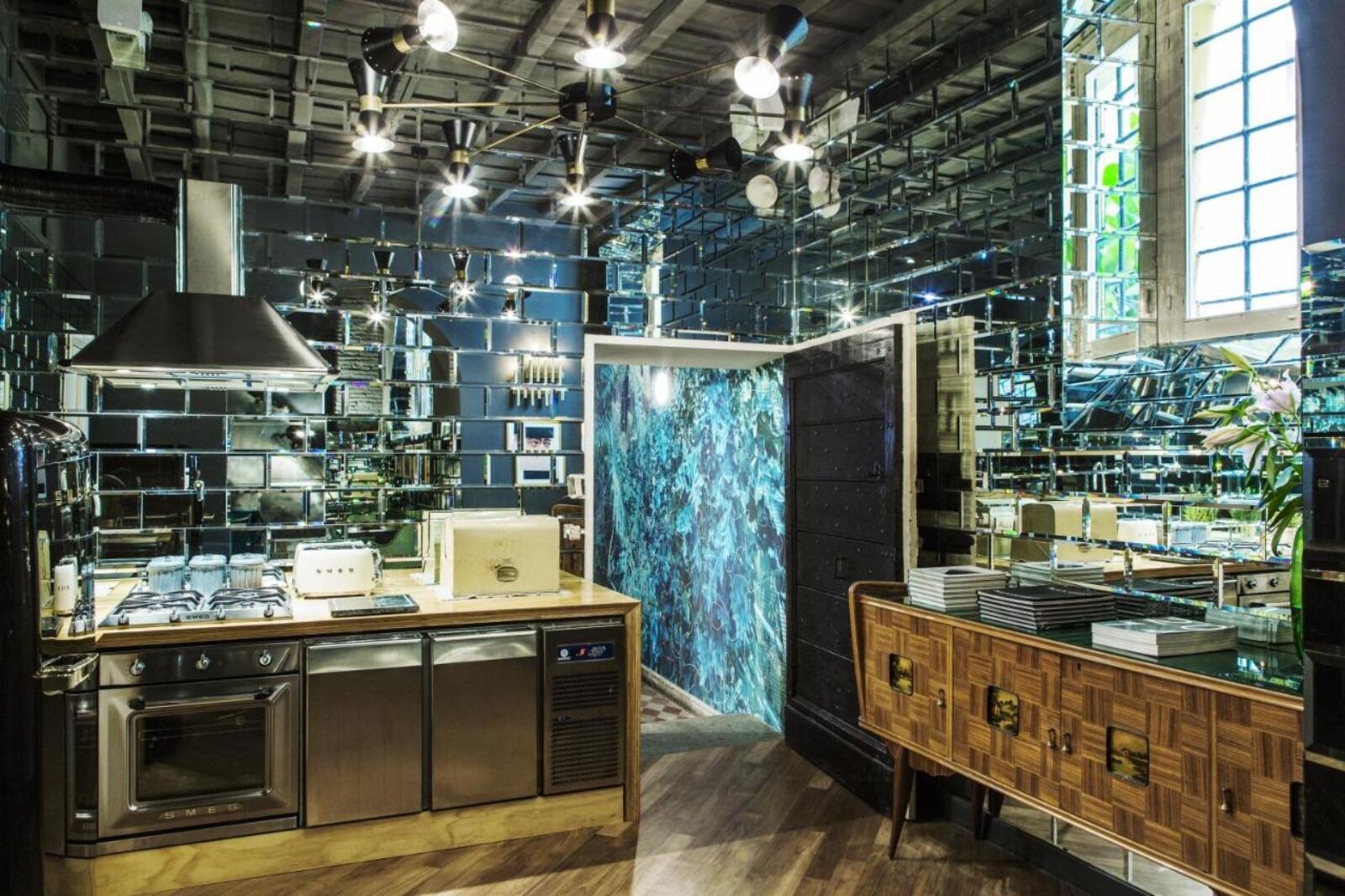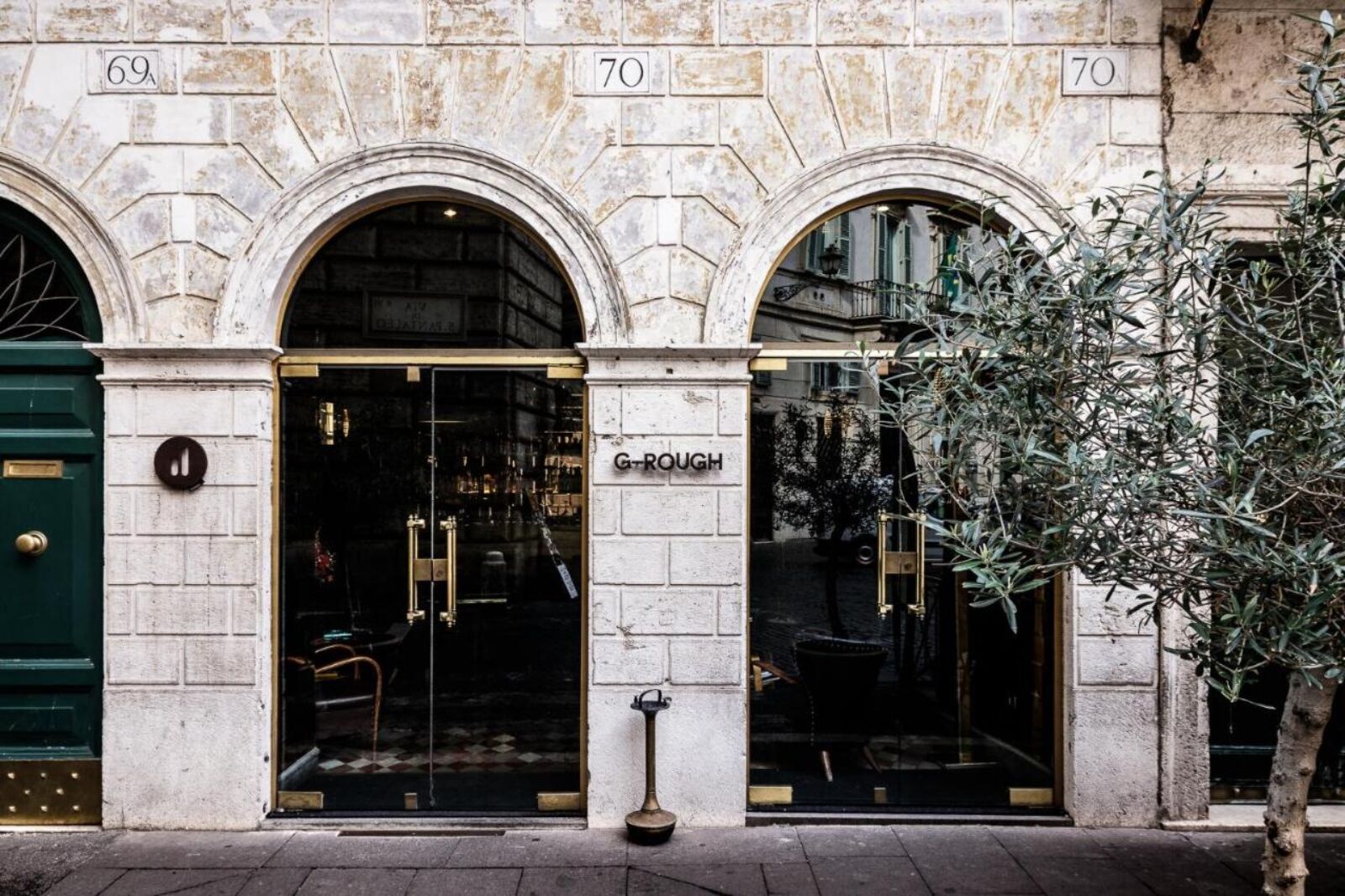 This luxury hotel is a short three-minute walk from Piazza Navona. The building itself has a storied history, dating back to the 17th century. It has since been renovated and redesigned to reflect its unique Italian heritage, mixing Baroque design elements with a metallic color pallet and modern artwork. The heart of the hotel is the bar, where guests can check in over a welcome glass of prosecco or a shot of coffee.
Rooms at G-Rough
Each of the 10 suites are dedicated to an iconic 20th-century Italian designer. Expect paired back brickwork walls coupled with adventurous glided tiles and vintage Giò Ponti chairs. There are two suites per floor. Those on the top floor are blessed with space and views, while those looking out onto the courtyard can be a tad dark in the colder months.
Amenities at G-Rough
Complimentary high-speed WiFi.
Onsite bar.
Room service.
Laundry.
Where: Piazza di Pasquino 69, Navona, 00186 Rome, Italy
The H'All Tailor Suite Roma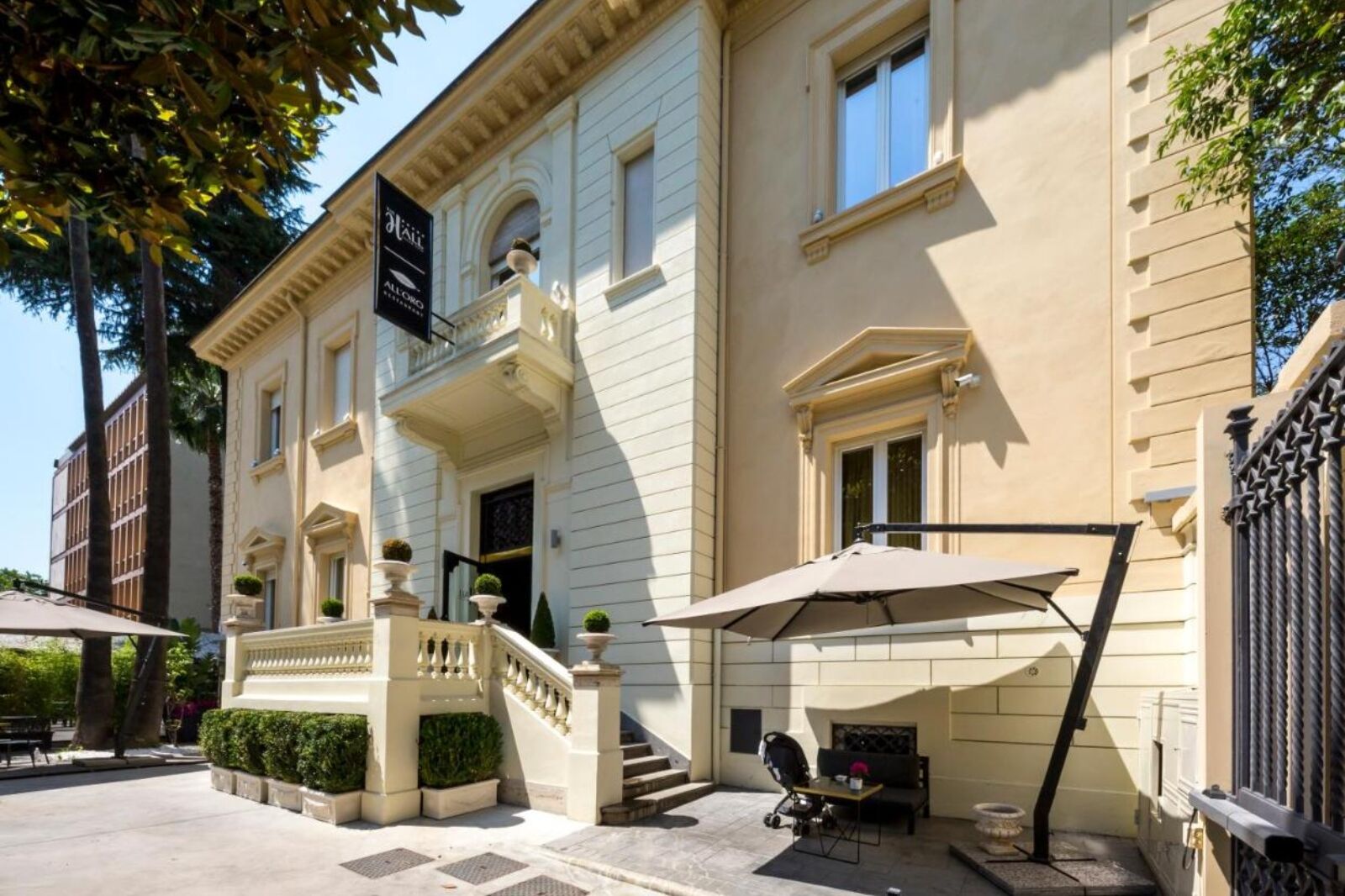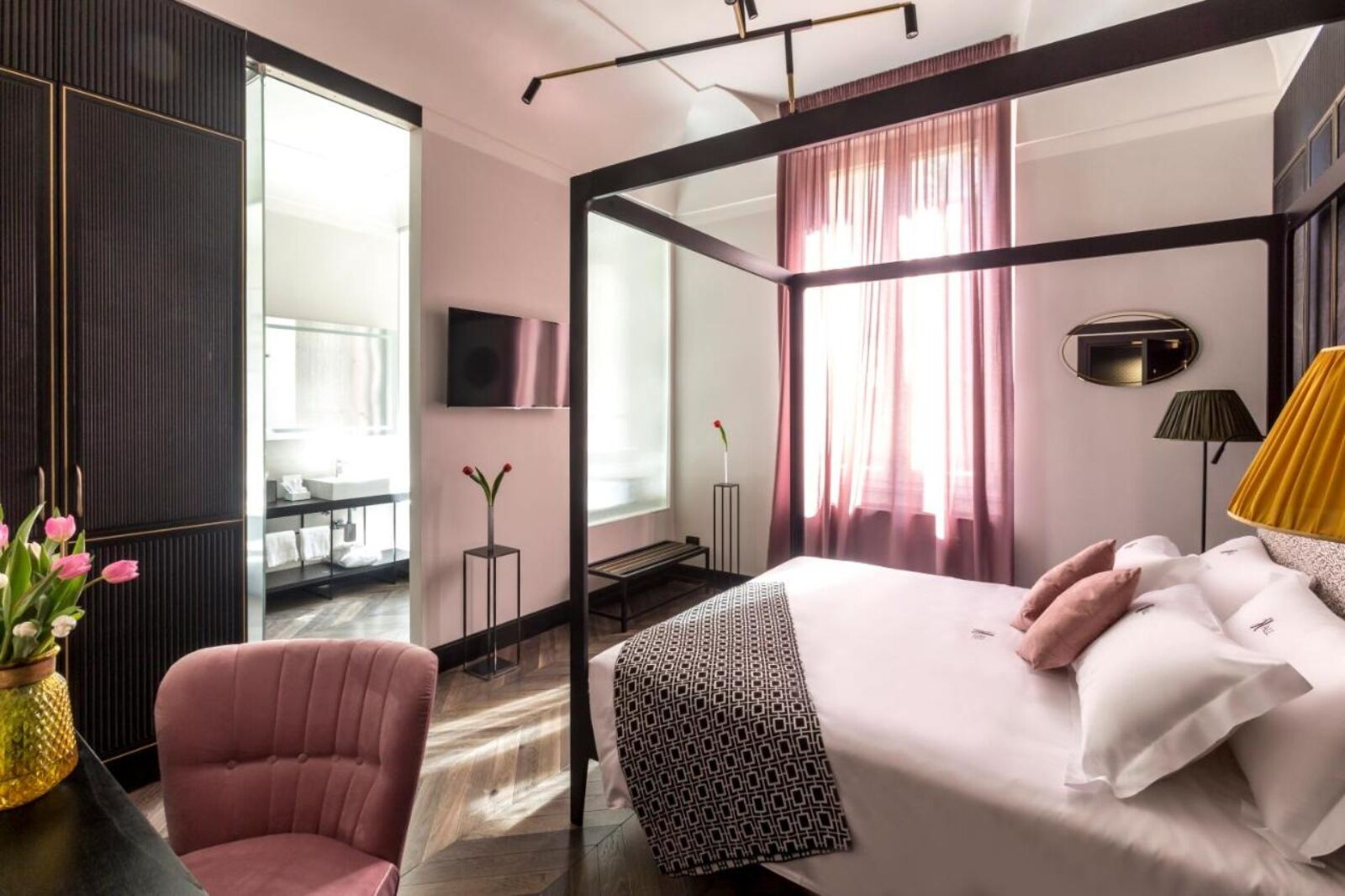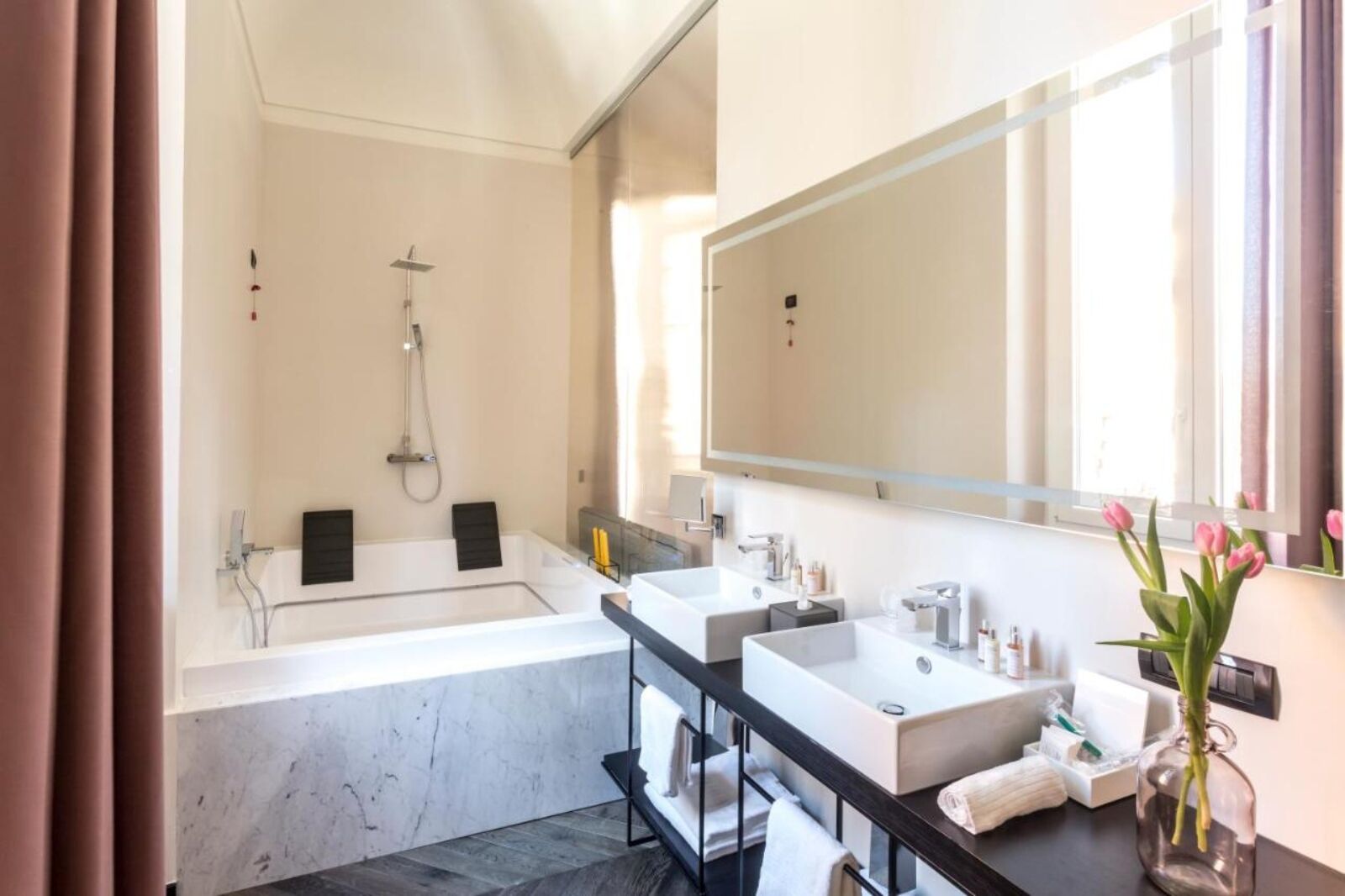 The H'All Tailor Suite Roma is located on a quiet tree-lined street in the Villa Borghese Parioli district. The five-star is a stone's throw away from Piazza del Popolo and a street minute walk from Via Margutta, making it an ideal location for travelers looking to explore the city. It's also surrounded by some of Rome's most iconic attractions, including the National Gallery of Modern Art and the Spanish Steps.
Rooms at The H'All Tailor Suite Roma
Each of the 14 rooms are adorned with artworks from Rome's Mucciaccia contemporary art gallery with beds draped in plush textiles, signature linens, topped off with a pillow menu. Select rooms offer private balconies with views of the city skyline or the Piazza del Popolo.
Amenities at The H'All Tailor Suite Roma
Complimentary high-speed WiFi.
Fitness center.
Onsite restaurant.
Room service.
Parking.
Laundry.
Where: Via Giuseppe Pisanelli 25, Villa Borghese Parioli, 00196 Rome, Italy
Hotel Eden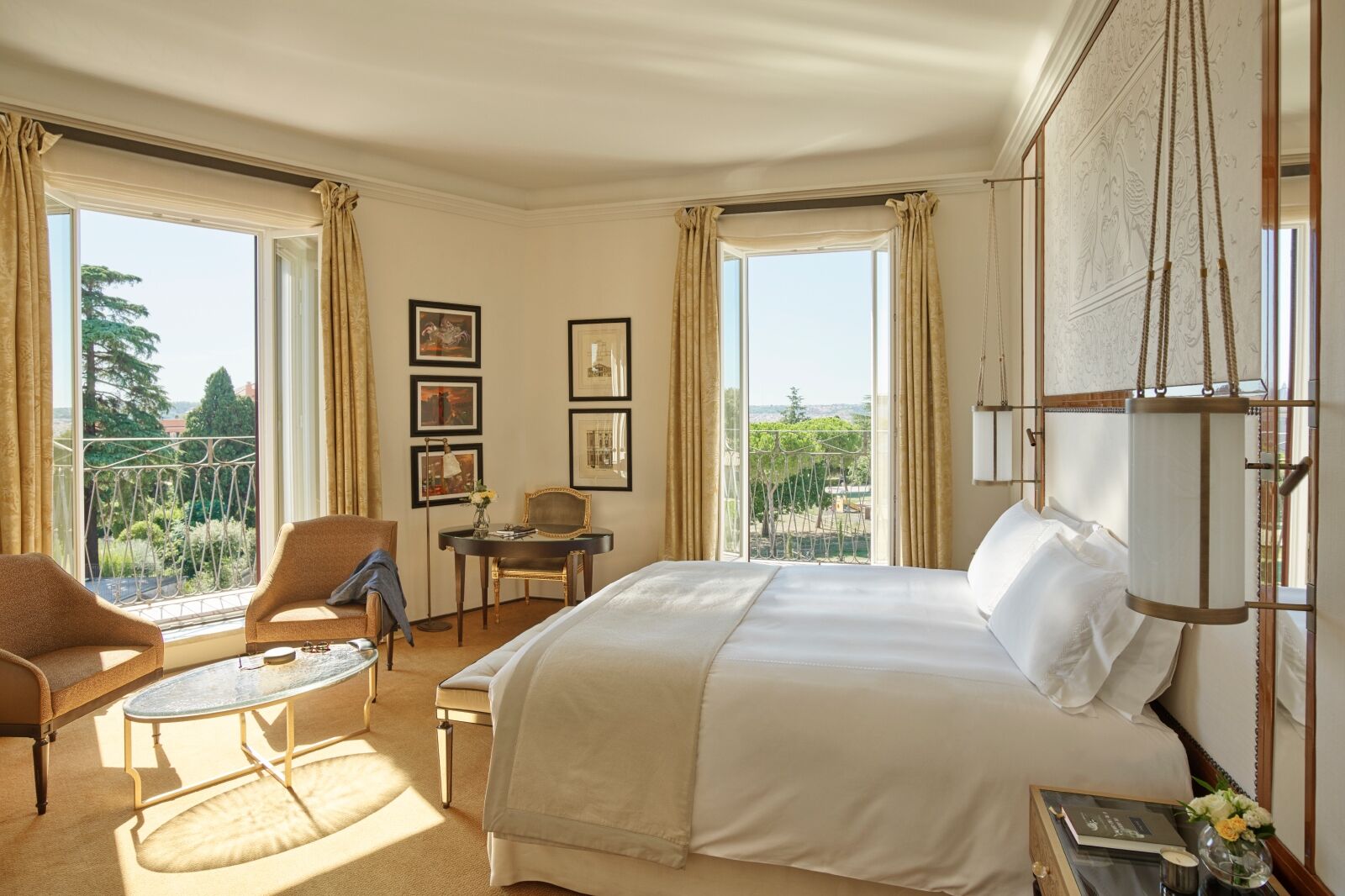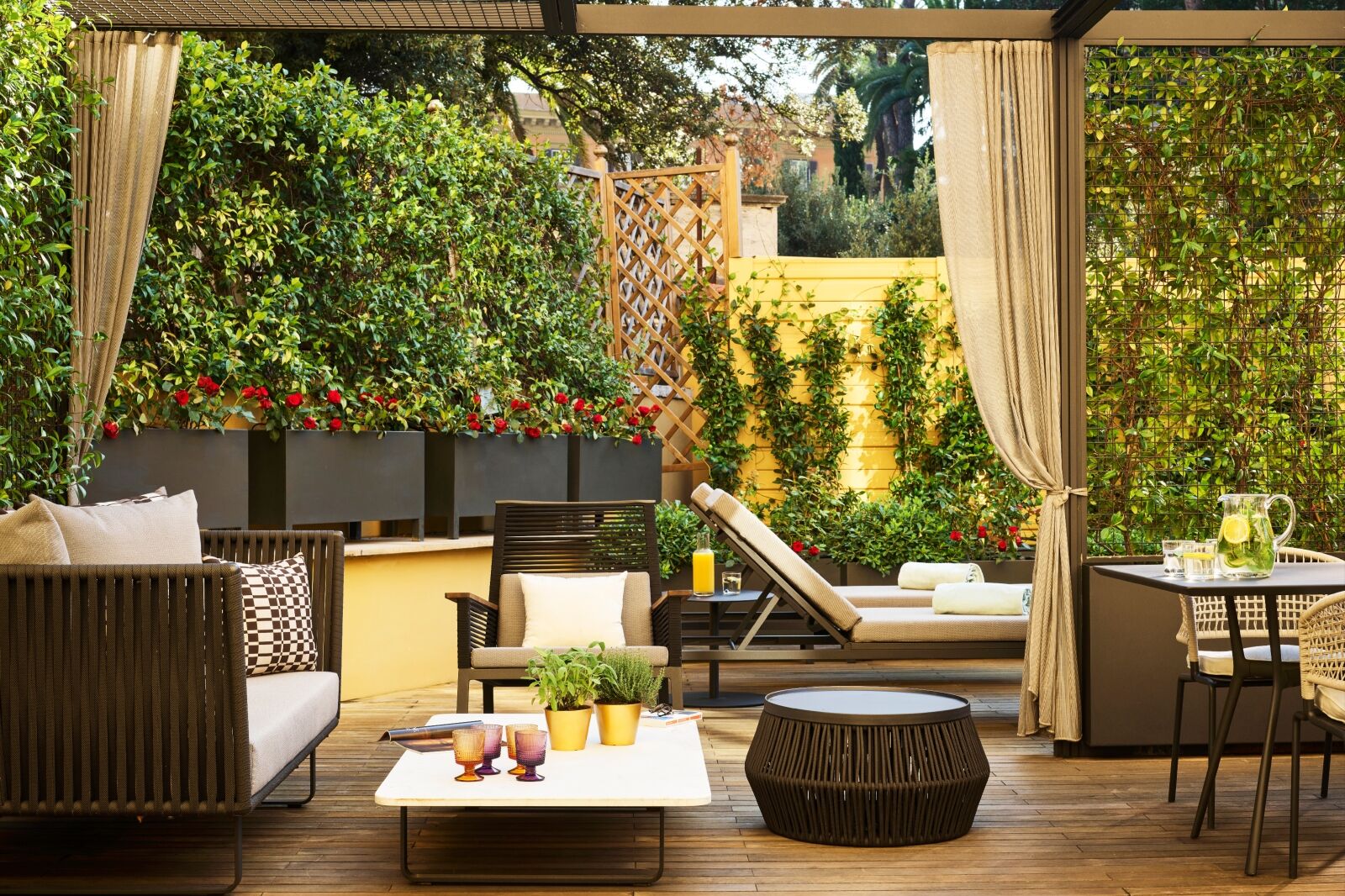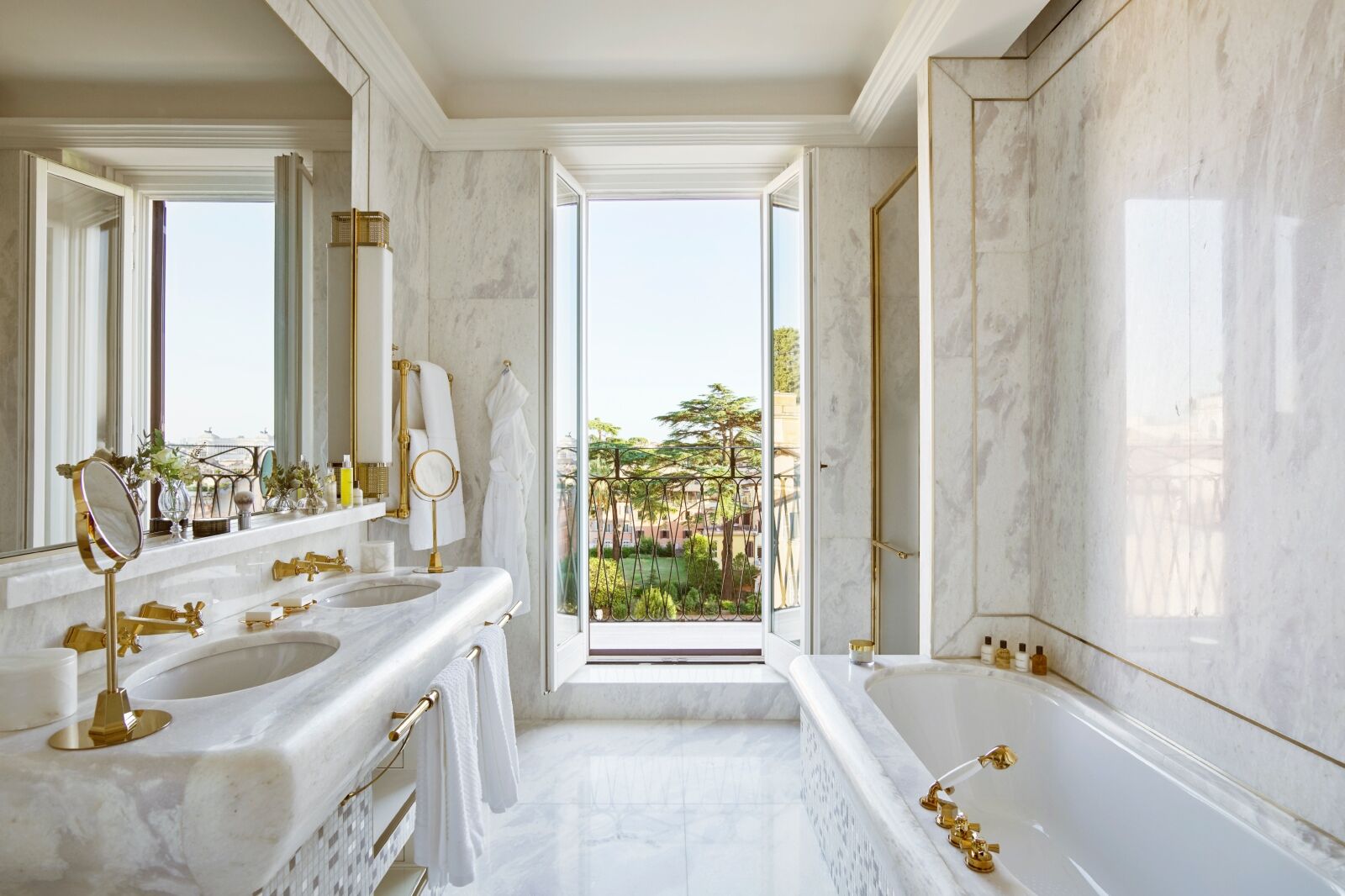 Hotel Eden is a city institution. It's considered one of the very best luxury hotels in Rome. The legendary Spanish Steps and picturesque Villa Borghese are minutes away from the grand front doors and popular sights such as Trevi Fountain, Pantheon, and Villa Borghese are also all within a 20-minute stroll.
Rooms at Hotel Eden
From the moment you step inside, you will be surrounded by exquisite decor and opulent furnishings. The lobby is adorned with marble floors, ornate chandeliers, and plush velvet furniture. The rooms and suites are decorated with classic Italian style featuring rich fabrics, antique furniture pieces, and stunning artwork. The more luxurious suites have larger living areas, king-size beds, and nice extras such as fresh flowers and complimentary minibars.
Amenities at Hotel Eden
Complimentary high-speed WiFi.
Fitness center.
Spa and steam room.
Onsite restaurant.
Massage service on request.
Laundry.
Where: Via Ludovisi 49, Via Veneto, 00187 Rome, Italy
Margutta 19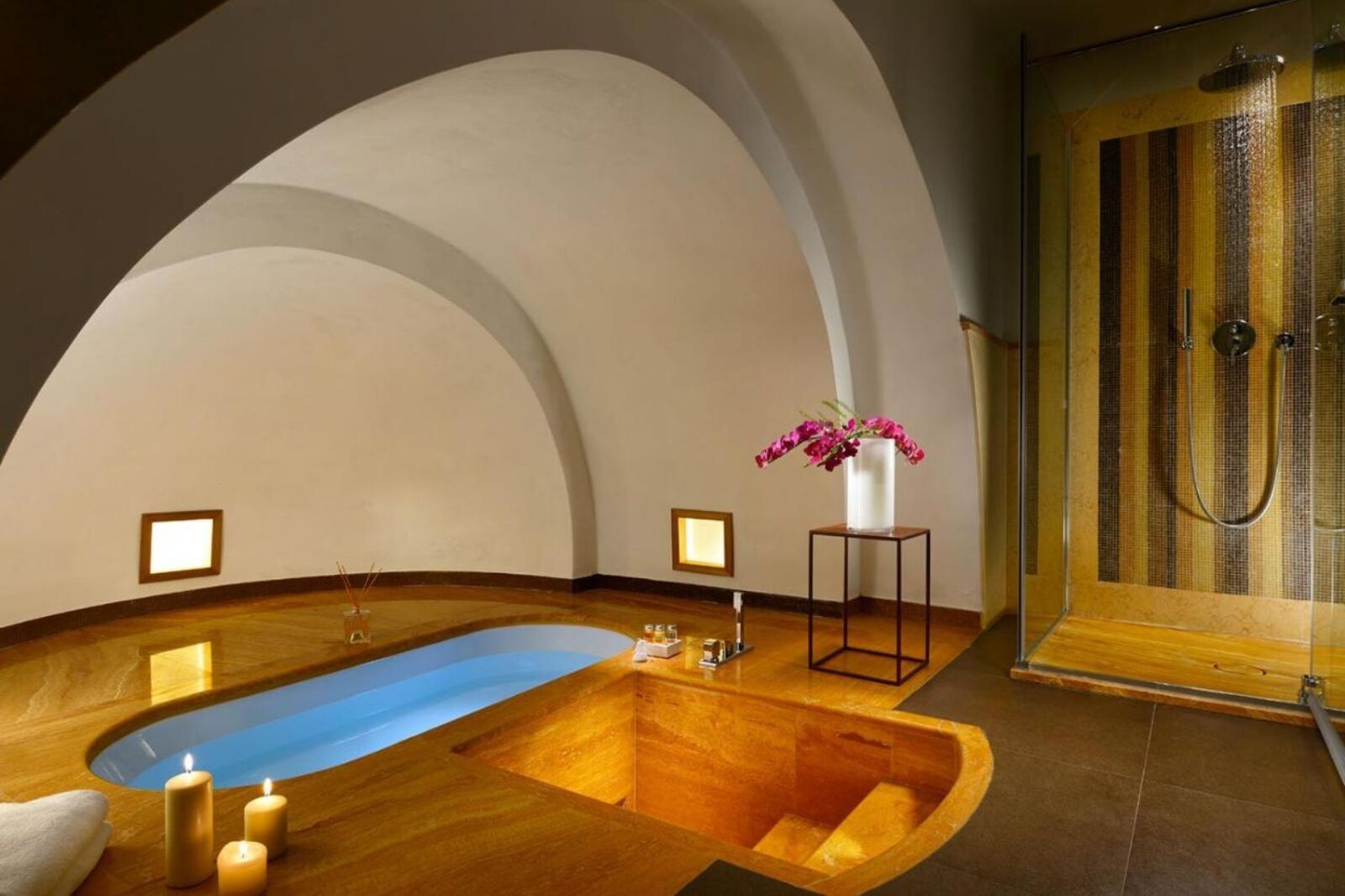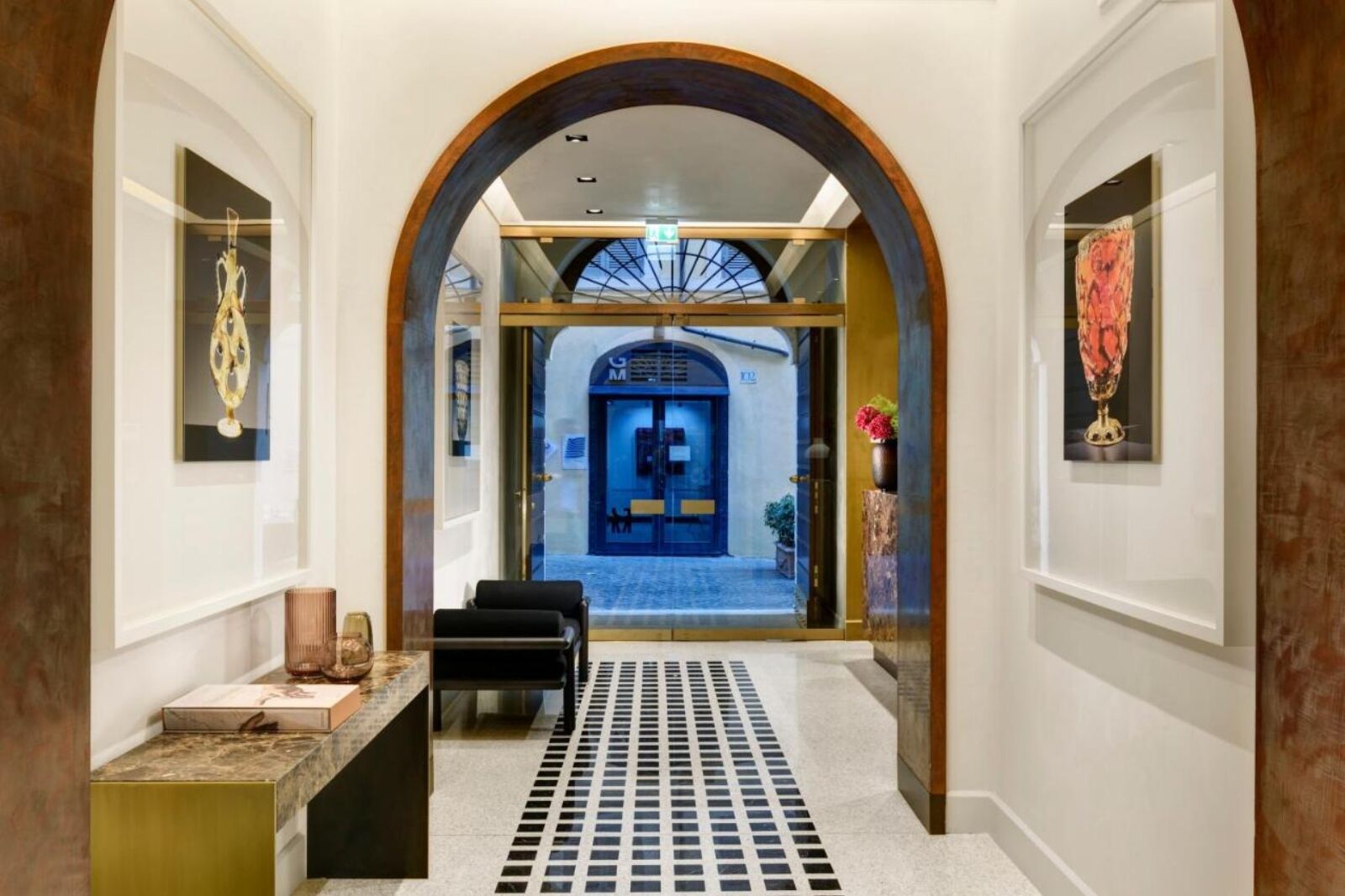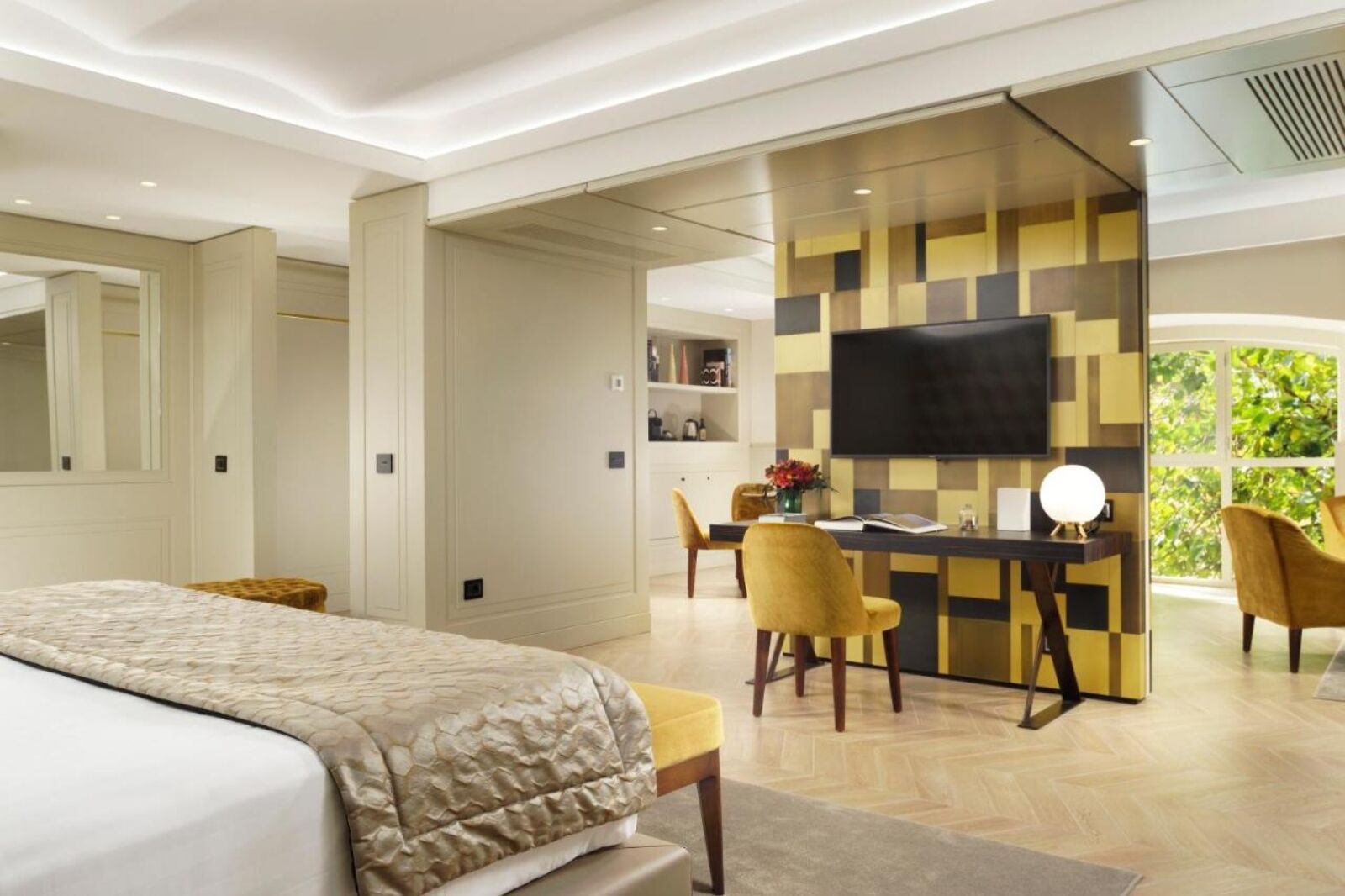 Margutta 19 is a five-star boutique hotel situated on the charming Via Margutta street, known as "Artist's Street," and is housed in a beautiful palazzo. The Via Margutta has long played an important part in the artistic history of Rome. The street is packed with studios that were once rented by the likes of Picasso. Hotels such as Margutta 19 celebrate the past by transforming the apartments into luxury suites and chic communal spaces.
Rooms at Margutta 19
With a stunning combination of modern luxury and Italian sophistication, this hotel offers 16 airy suites with an enchanting retro vibe. From sumptuous gold accents to cozy parchment walls, the eye-catching interior design details provide a unique ambiance in each accommodation. The crown jewel is undoubtedly their Garden Suite with its own private terrace set amid lush greenery.
Amenities at Margutta 19
Complimentary high-speed WiFi.
Onsite restaurant and bar.
Room service.
Laundry.
Where: Via Margutta 19, Spagna, 00187 Rome, Italy
Casa Fabbrini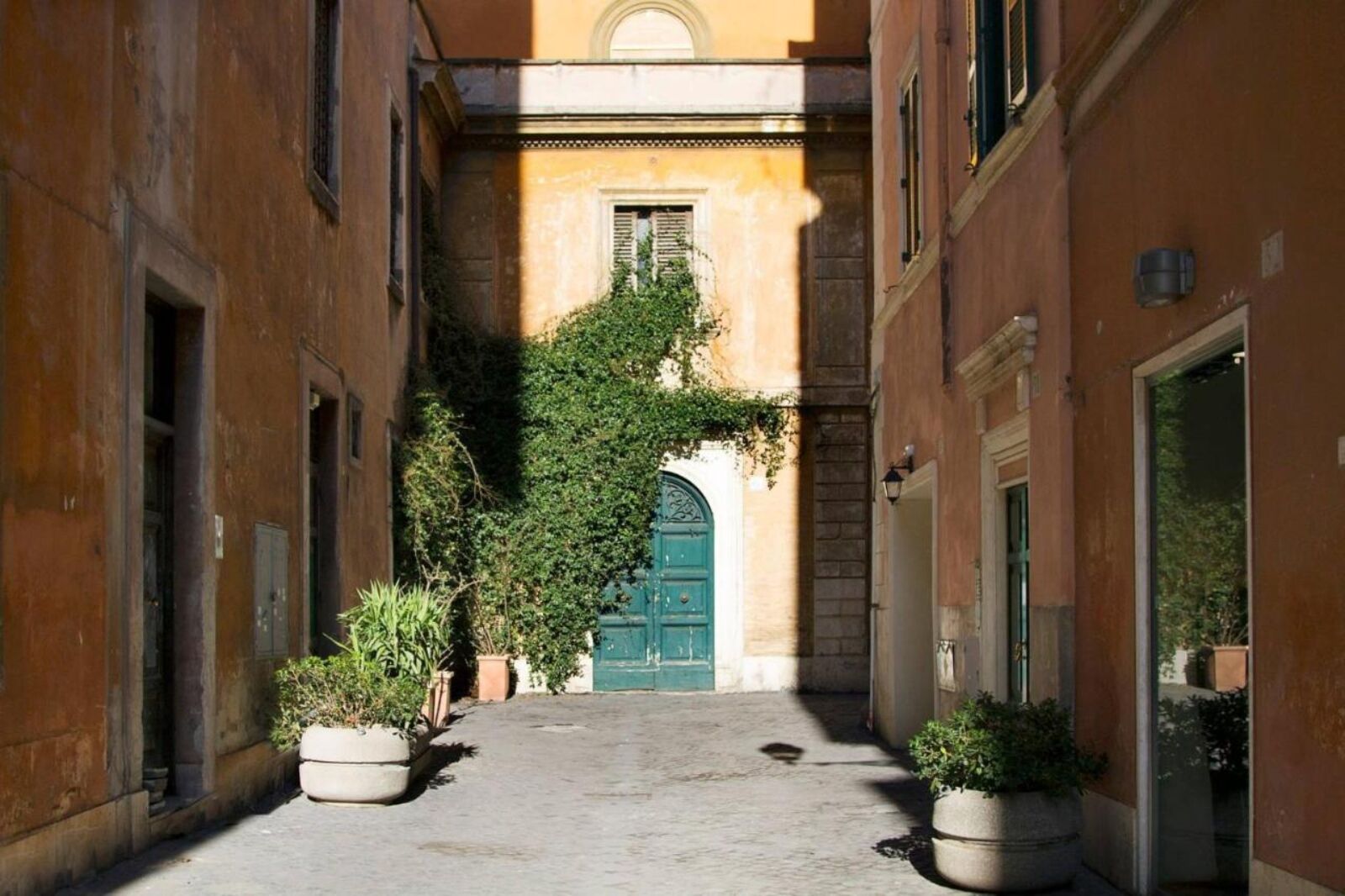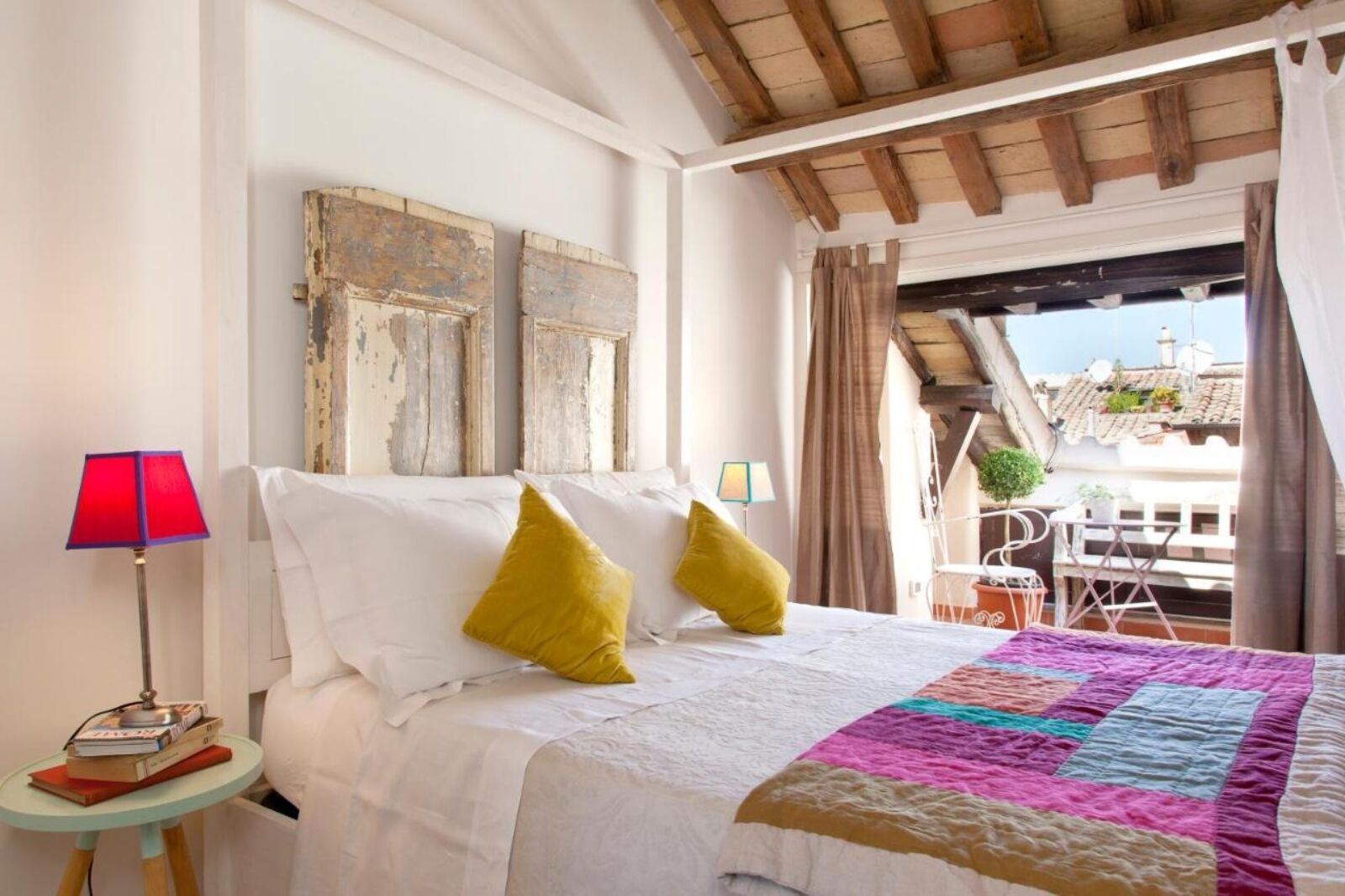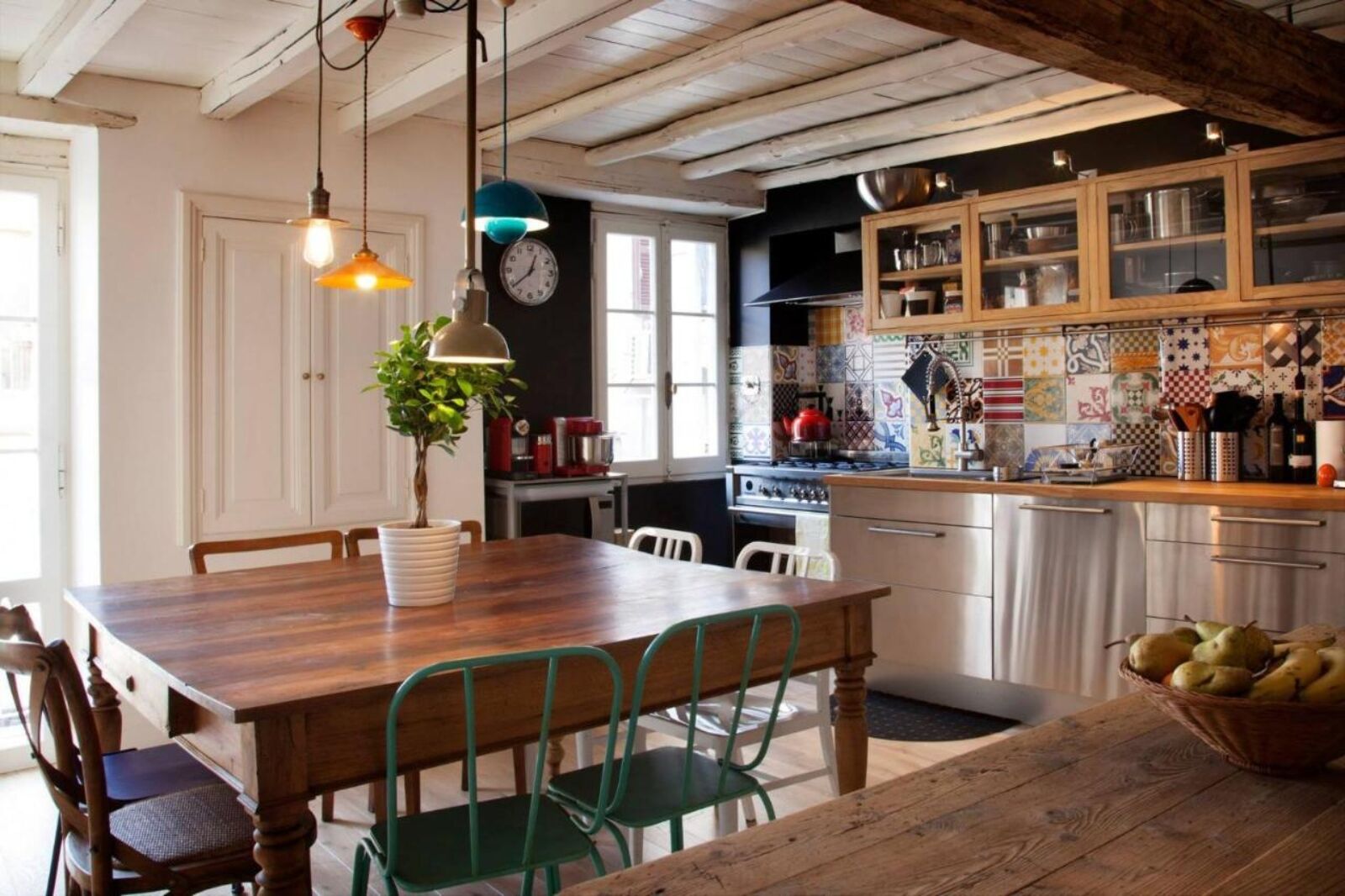 Casa Fabbrini is a boutique hotel located in the heart of the centro storico. It occupies all five floors of a 16th-century townhouse and has been tastefully converted to provide contemporary chic accommodation while preserving its historic charm. The hotel is in a quiet cul-de-sac in the pedestrian zone, making it an ideal location for those looking for a quiet place to stay close to the city's sights and attractions.
Rooms at Casa Fabbrini
The charming hotel offers four unique rooms. The most popular is the attic double, with its cozy two-person terrace nestled among the rooftops of the city. It's highly recommended to book in advance.
Amenities at Casa Fabbrini
Complimentary high-speed WiFi.
Laundry.
Where: Vicolo delle Orsoline 13, Spagna, 00186 Rome, Italy
Sofitel Roma Villa Borghese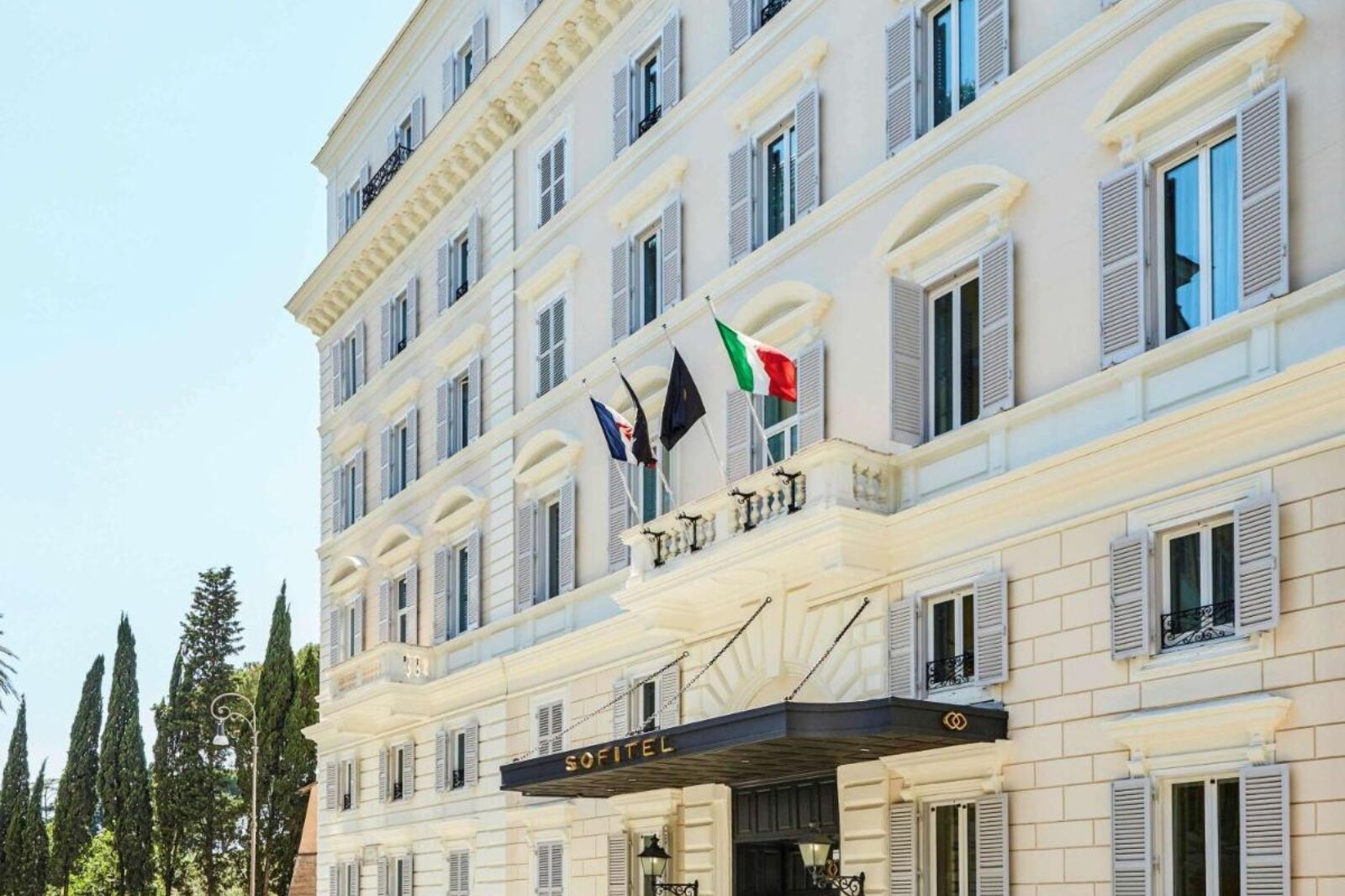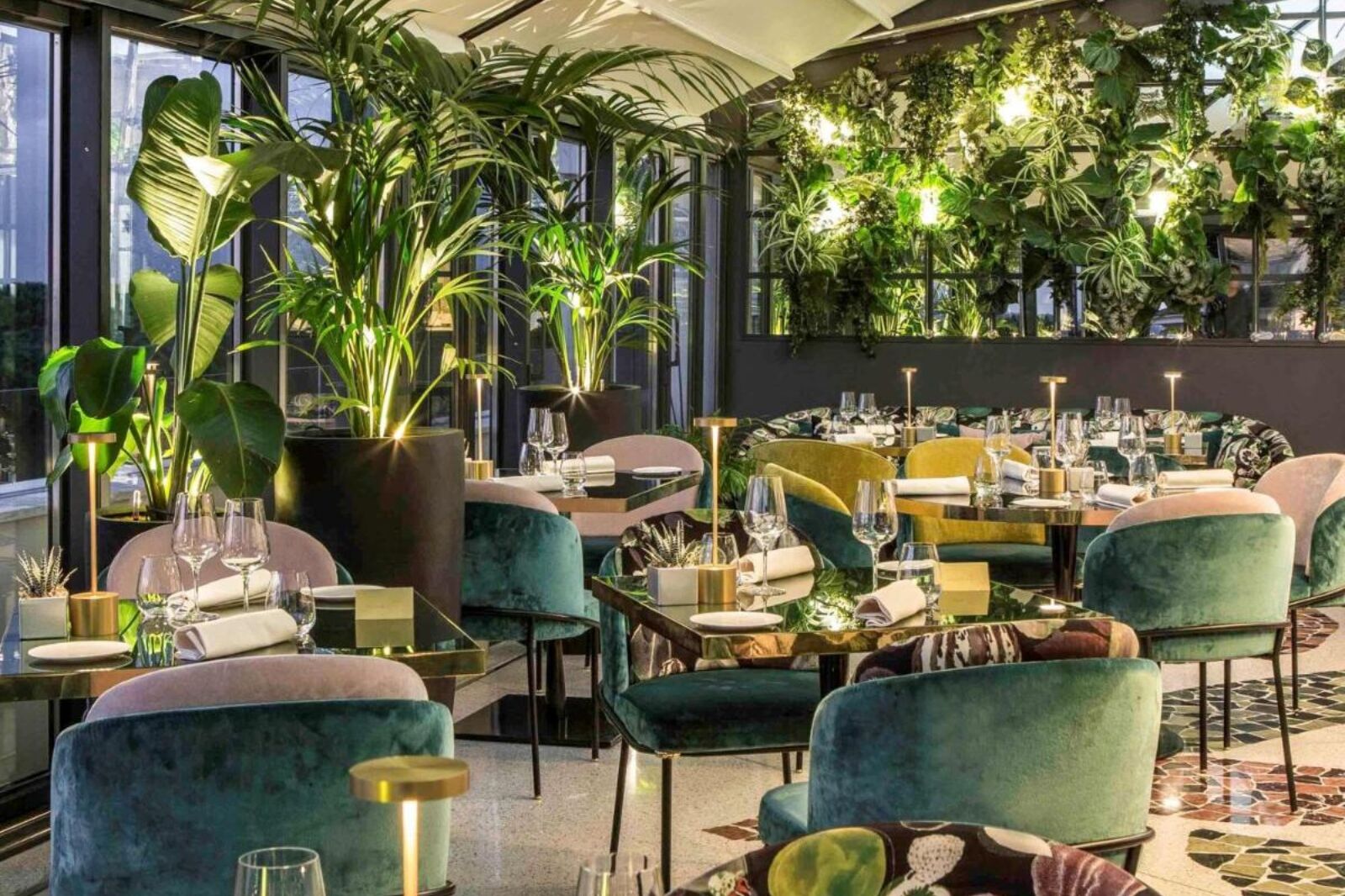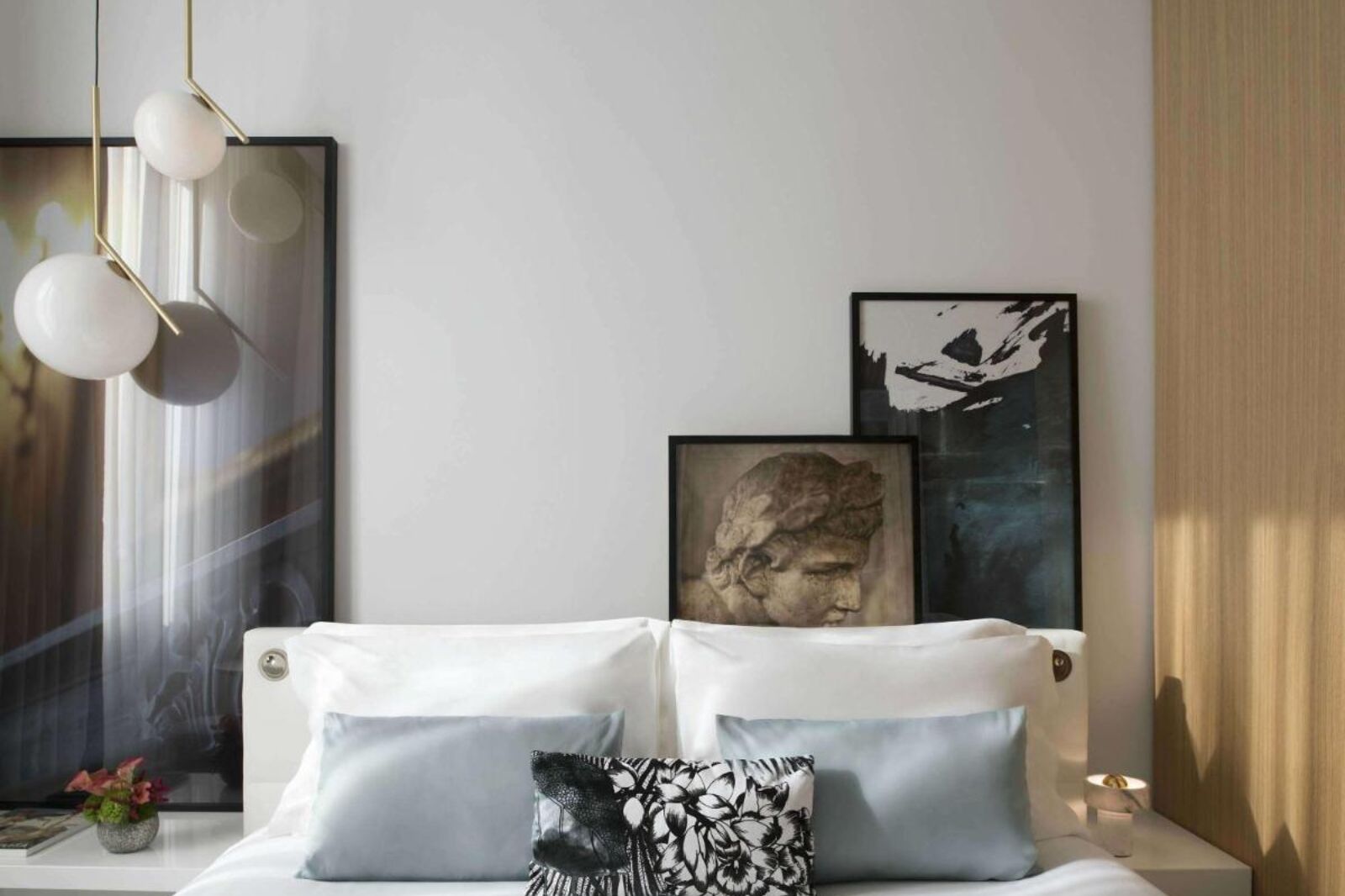 Sofitel Roma Villa Borghese is situated on the edge of the beautiful public gardens of Villa Borghese, and is just minutes away from some of Rome's most iconic attractions and landmarks such as the Spanish Steps and Piazza di Spagna. The building was originally constructed in 1890 as a Victorian palace and still embodies the elegance of the Belle Epoque.
Rooms at Sofitel Roma Villa Borghese
French architect and interior designer Jean-Philippe Nuel has given the Sofitel a complete revamp. The interior has a crisp all-white pallet accented by topaz and amber textiles. Each room is equipped with the brand's signature MyBed, a Bose sound system, and marble bathrooms with Hermès toiletries.
Amenities at Sofitel Roma Villa Borghese
Complimentary high-speed WiFi.
Fitness center.
Onsite restaurant.
Room service.
Massage service on request.
Laundry.
Parking.
Where: Via Lombardia 47, Via Veneto, 00187 Rome, Italy
The top attractions in Rome
Rome is a city full of history and culture. From the iconic Colosseum to the beautiful Trevi Fountain, there are many attractions that make Rome one of the most popular tourist destinations in the world. Here is a list of the top attractions in the city:
The Colosseum — This iconic structure was built in 80 AD and is considered one of the greatest works of Roman architecture and engineering. It was used for gladiatorial contests and public spectacles such as re-enactments of famous battles, and dramas based on Classical mythology.
Trevi Fountain — Located in the heart of Rome, this beautiful fountain is one of the most famous landmarks in the city. It was designed by Italian architect Nicola Salvi and completed by Pietro Bracci in 1762. The fountain is decorated with sculptures depicting mythological figures from classical antiquity and is a popular spot for tourists to take photos.
Pantheon — The ancient temple was built between 118-125 AD as a tribute to all gods of pagan Rome. It has been in continuous use since its construction and today it serves as a church dedicated to St Mary ad Martyres. The Pantheon features an impressive dome with an oculus at its center which allows light into the building during daytime hours.
St Peter's Basilica — This grand basilica is located within Vatican City and is considered one of the holiest sites in Christianity due to its association with Saint Peter who is believed to be buried beneath it. The basilica features stunning Renaissance architecture including Michelangelo's famous dome which can be seen from miles away across Rome's skyline.
Vatican City — The independent city-state houses some of the world's most important religious sites including St Peter's Basilica, the Sistine Chapel, Vatican Museums, and more. It also serves as home to Pope Francis who resides within its walls along with other members of the Catholic Church hierarchy who work here daily.
Roman Forum — This archaeological site was once home to some of Ancient Rome's most important buildings including temples, markets, government offices, and more. Today it serves as an open-air museum where visitors can explore ruins dating back thousands of years ago while learning about Roman history through guided tours or audio guides available onsite.
What did you think of this story?