The Ultimate LGBTQ Guide To Athens
Greece has always been high on the list of LGBTQ+ destinations. It's one of the most liberal and welcoming countries in Europe for travelers of all colors of the rainbow. Mykonos, Santorini, Paros, and other beautiful islands have attracted crowds who vacation at lavish beach clubs and party at some of the best events on the queer calendar. But it's not only the islands where you can find a community. Gay Athens is one progressive place with several saunas, restaurants, bars, nightclubs, and other establishments that specifically cater to queer people.
Although the majority of the population of Athens is fairly liberal, they especially extended this welcoming nature in the artistic Gazi district, where the vast majority of the LGBTQ+-owned and -operated businesses are located.
To help plan your queer-friendly travels, we've put together a comprehensive list of the major LGBTQ+ institutions and safe spaces in the city. From where to party, where to stay and what to do, here's your guide to gay Athens.
LGBTQ+ outdoor spaces and neighborhoods in Athens
Gazi district
In proximity to the Acropolis sits the latest hub of arts and entertainment — the Gazi district. If you're looking to go bar-hopping in a queer-friendly safe space, you'll find it here. As a bonus, the most popular historical sites are just a few stops away on the Athens Metro.
Platia Agias Irinis
Platia Agias Irinis, a square near Monastiraki, has become another popular place in the city to get to know the queer community. The square and its surrounding restaurants and businesses have become a hot spot and a safe place for all.
Gay beaches and saunas in Athens
Limanakia
Drive 30 minutes from the center of Athens and you'll find Limanakia, one of the most famous gay beaches in all of Greece. During the warm summer months, this nudist santuary, with its rugged shoreline and clear waters, is packed with locals and tourists. Nearby, you can also grab food and drinks at one of the many surrounding LGBTQ+-friendly establishments.
Alexander Sauna Men's Club
Although Athens has several saunas and spas, it's Alexander Sauna Men's Club, in the heart of the Gazi district, that tops the list. You can enjoy cocktails in the lush gardens or head to the upper floors to indulge in, shall we say, more private matters — like those that might take place in the expansive foam playroom.
Address: Meg. Alexandrou 134, 104 35
Gay bars, nightclubs, and friendly restaurants in Athens
Big bar
Big has the distinction of being the first bar dedicated to Bears in the city. In the Votanikos area, near the Gazi district, Big, though intended for a specific demographic, is welcoming to all with its cheap mixed drinks and laid-back environment. It is a perfect place to lounge around before going out to one of the many queer nightclubs in the surrounding area.
Address: Falaisias 12, 118 55
TRAP
TRAP is another wildly popular institution. During the day, it's a cafe dishing up simple and delicious plates. At night, TRAP is a lively bar serving up a variety of music to queer locals and international travelers.
Address: Koritsas 15, 104 47
David Bar
Also in the Gazi is the nightclub David. It welcomes the most stylish queer and heterosexual crowds in all of late-night Athens. It is also a popular place in the afternoon for cocktails and coffee.
Address: Konstantinoupoleos Ave. 44, 118 54
Sodade2
For over 15 years, Sodade2 has welcomed thousands of LGBTQ+ partiers into its hallowed halls. Sodade2 offers an interesting mix of local music, cocktails, and culture that is sure to enchant every wayward traveler. During the weekends, Sodade2 is the place to be.
Address: Triptolemou 10, 118 54
Noiz Club
Unlike many other queer nightclubs and bars in the city, Noiz is not solely dedicated to drawing in gay men. It's also open every night of the week, welcoming queer people to its stylish decor and international DJ sessions.
Address: Konstantinoupoleos Ave. 78, 104 35
Koukles Club
From comedy to top-notch cabaret acts, Koukles in the city's center offers a full range of theatrics. If you're looking for an immersive LGBTQ+-focused cabaret experience in Athens, check out the club's social pages for upcoming events.
Address: Zan Moreas 32, 117 41
BEqueer
In the center of Athens, BEqueer, aside from being an incredibly popular queer nightclub, is also becoming a glittery beacon of drag culture in the city. In one night, visitors can experience several Athens-specific queer events — from drag shows to cabaret acts.
Address: Keleou 10, 104 35
Myrovolos
According to the locals, Myrovolos is a cafe and bar that, over time, has become a popular hangout for lesbians. It's also great for fast and delicious Greek cuisine.
Address: Giatrakou 12, 104 36
Beaver Cooperativa
Since Beaver's inception, the restaurant and bar, owned by an all-female co-op, has maintained a friendly and welcoming presence. It is now a favorite among lesbians and local feminists. Try the famous Greek coffee and enjoy socializing with the local LGBTQ+ and feminist communities.
Address: Vasileiou Tou Megalou 46, 118 54
Where to stay in Athens
We hope you love the Airbnbs we recommend! Just so you know, Matador may collect a small commission from the links on this page if you decide to book a stay.
Design-savvy studio with balcony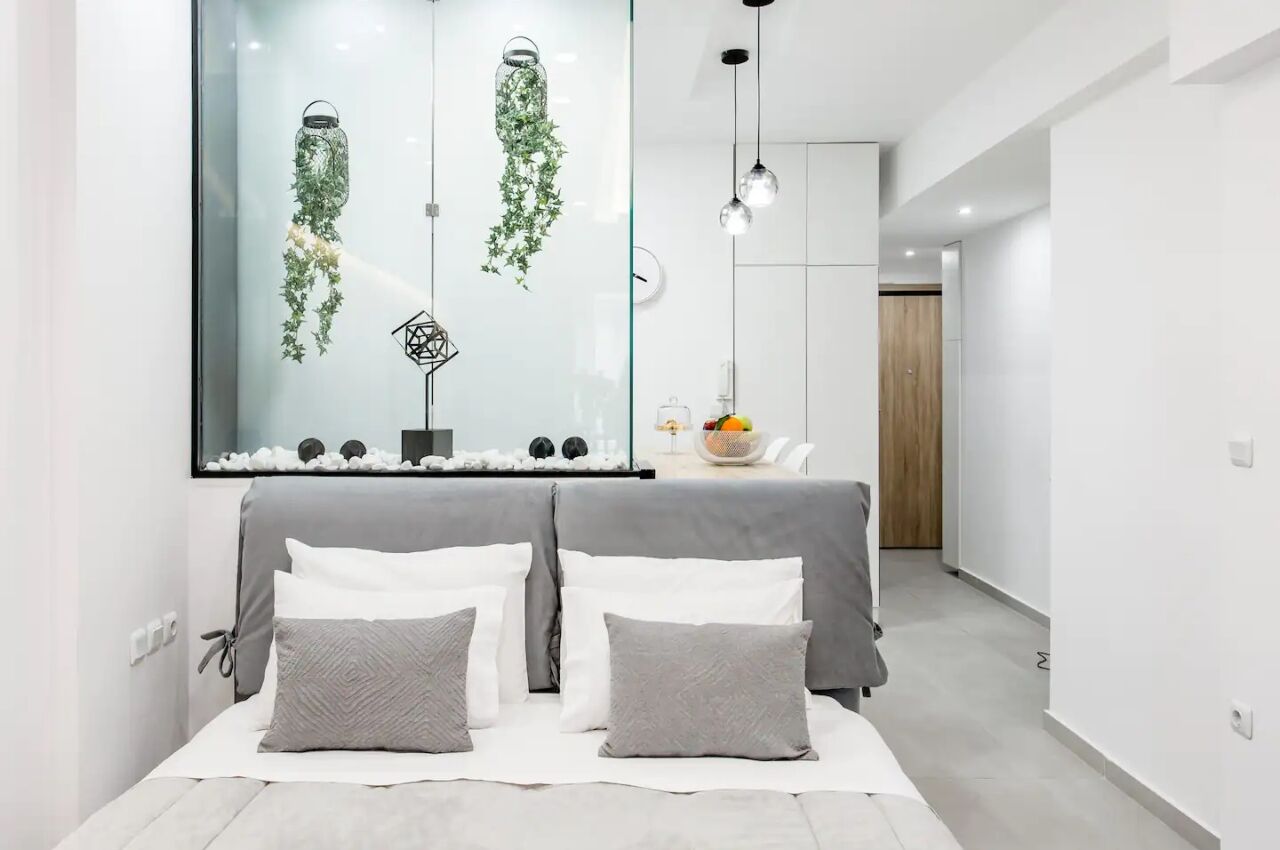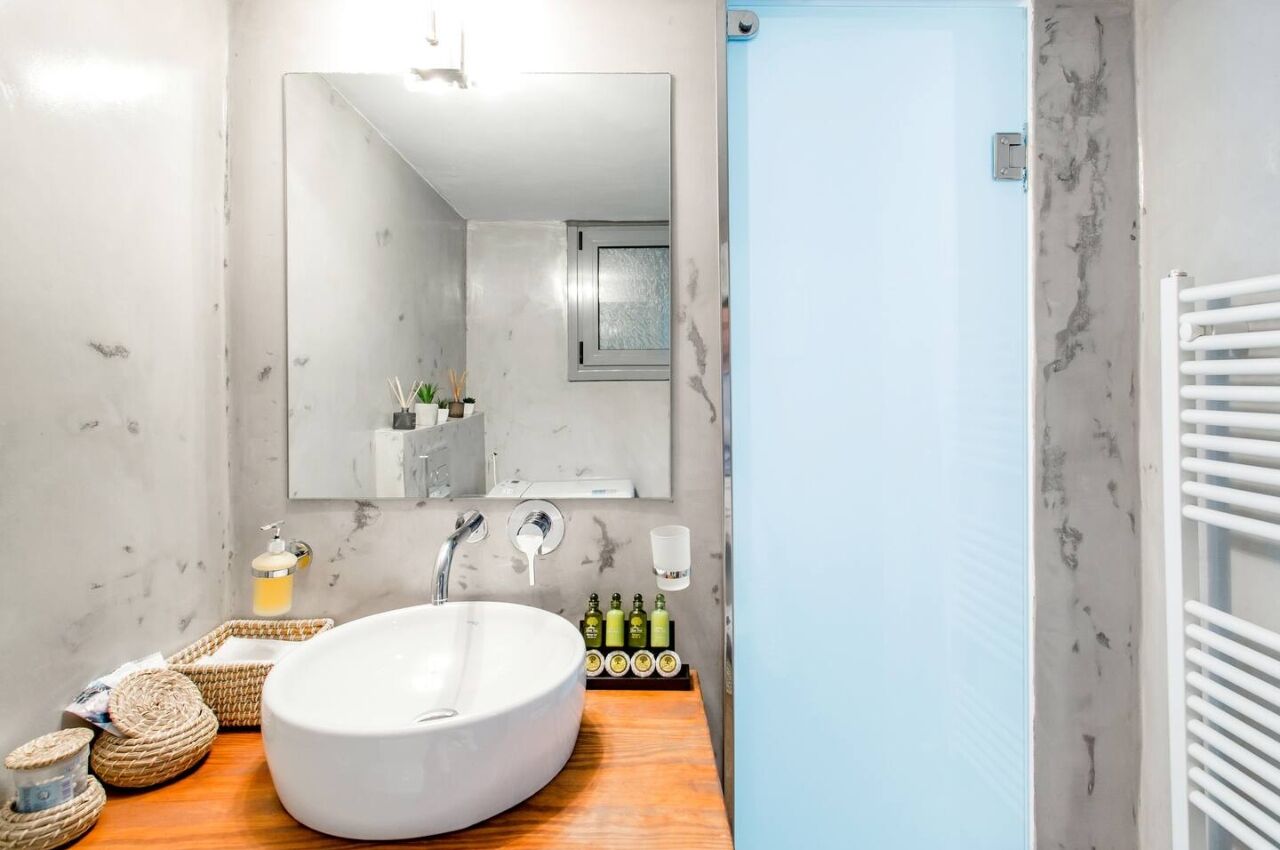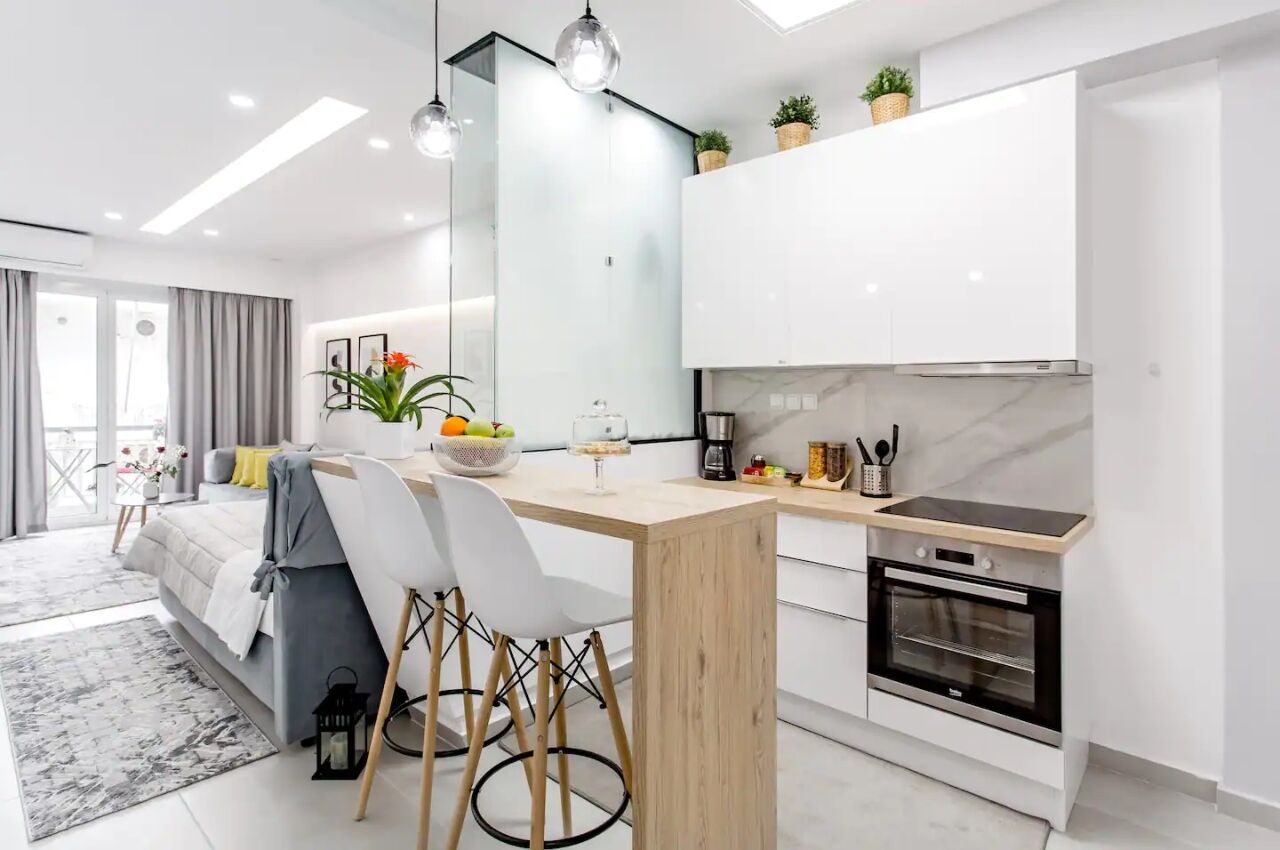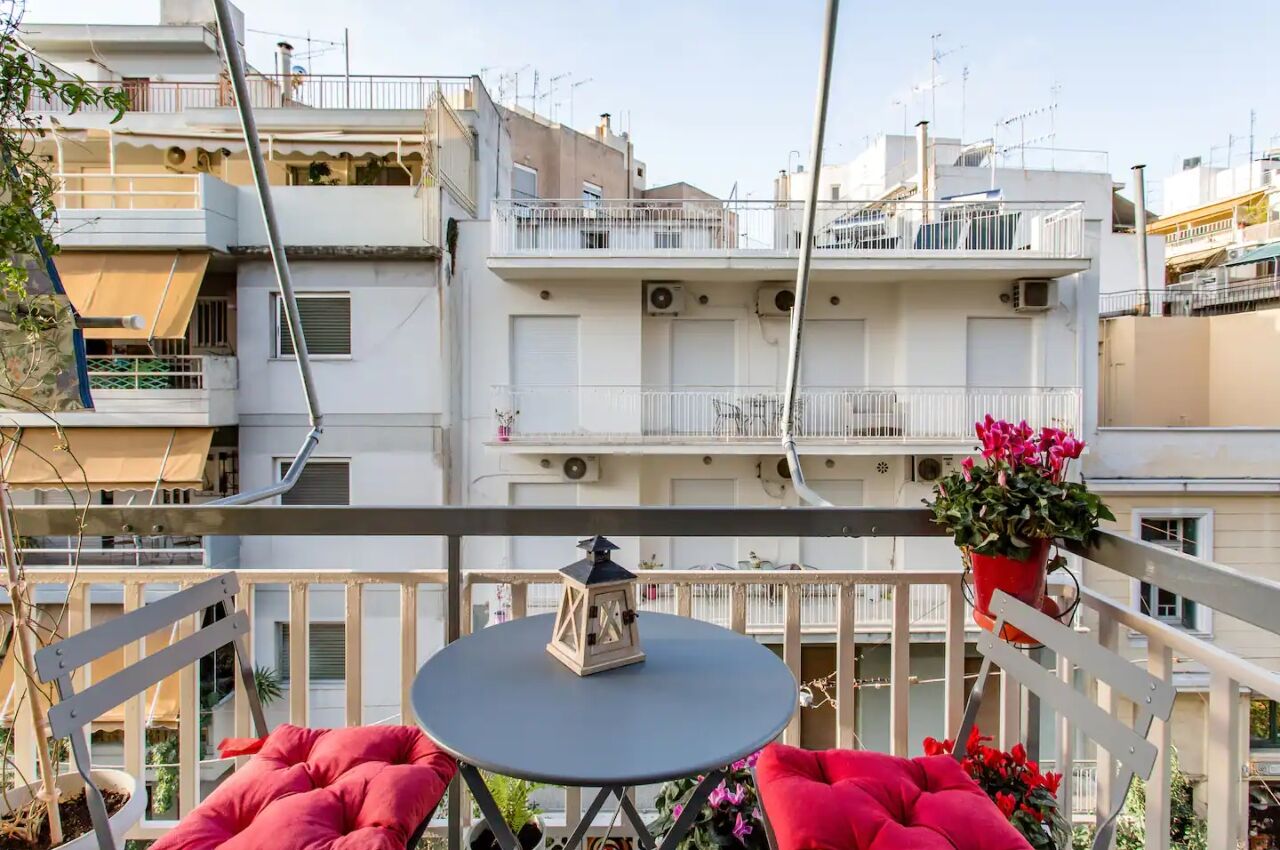 We'd book this Airbnb simply for the charming balcony. Sipping ice-cold ouzo at sunset here would be absolute heaven. The studio has one bedroom and a comfortable pull-out couch. The design aesthetic is elegant and streamlined with a modern fully equipt kitchen. It's fairly central, with an eight-minute walk to Acropolis Museum and a short three to SygkrouFix metro station.
Penthouse suite with views of the Acropolis and the Parthenon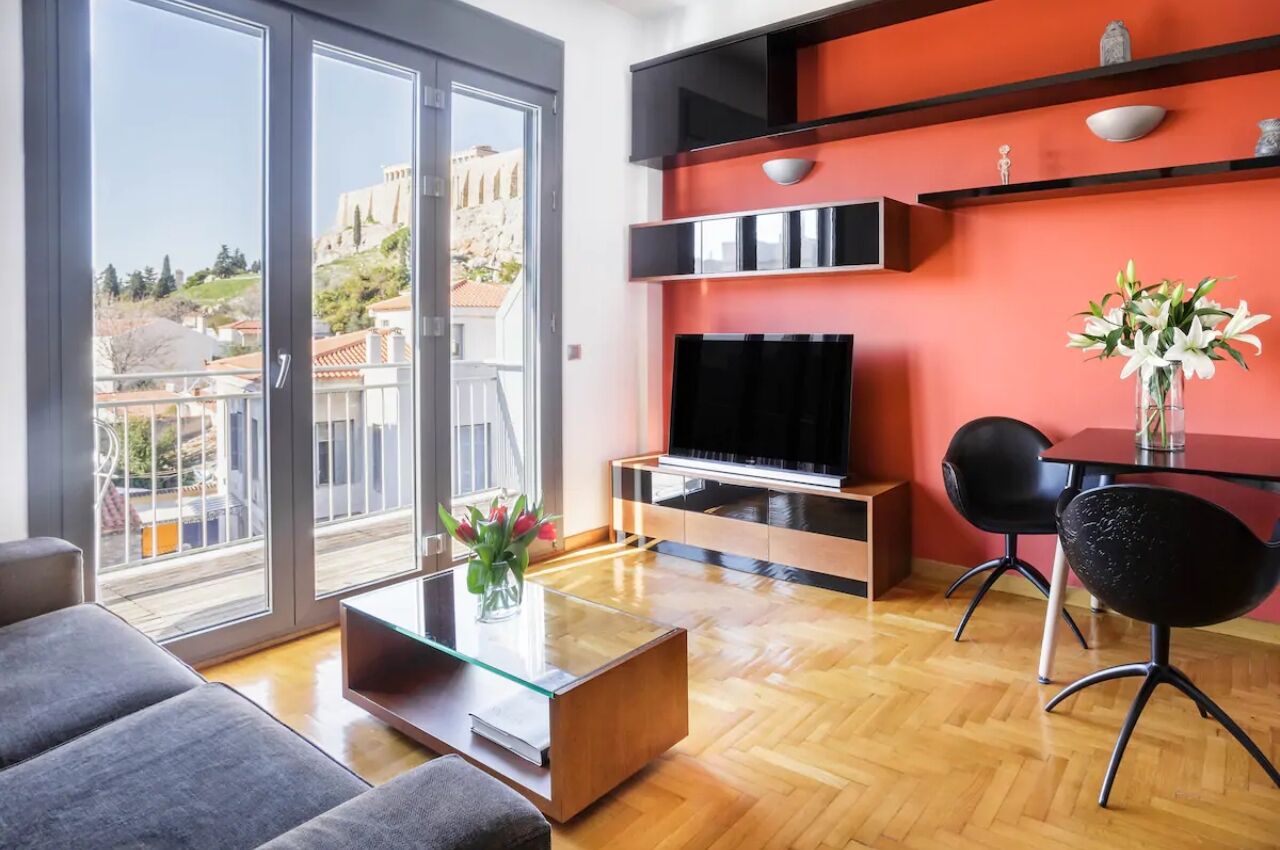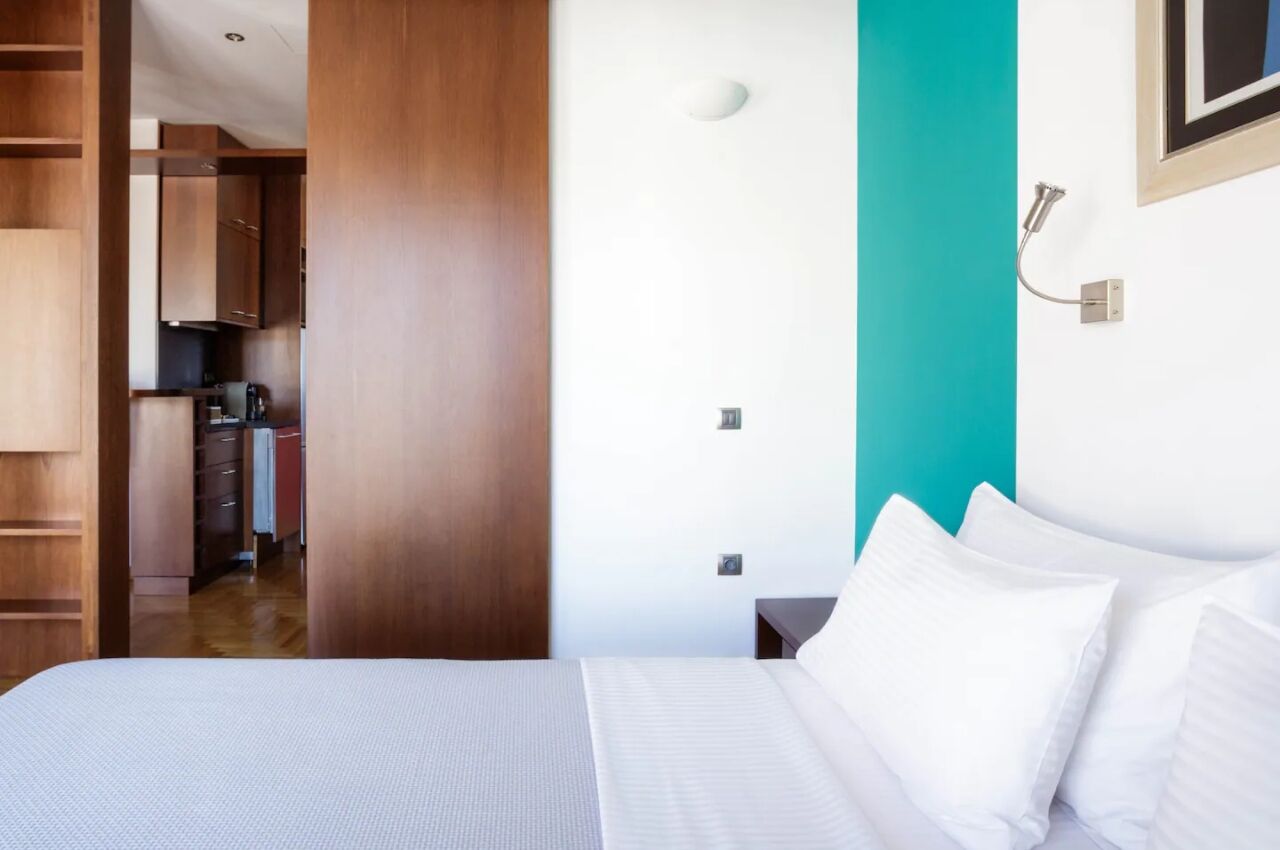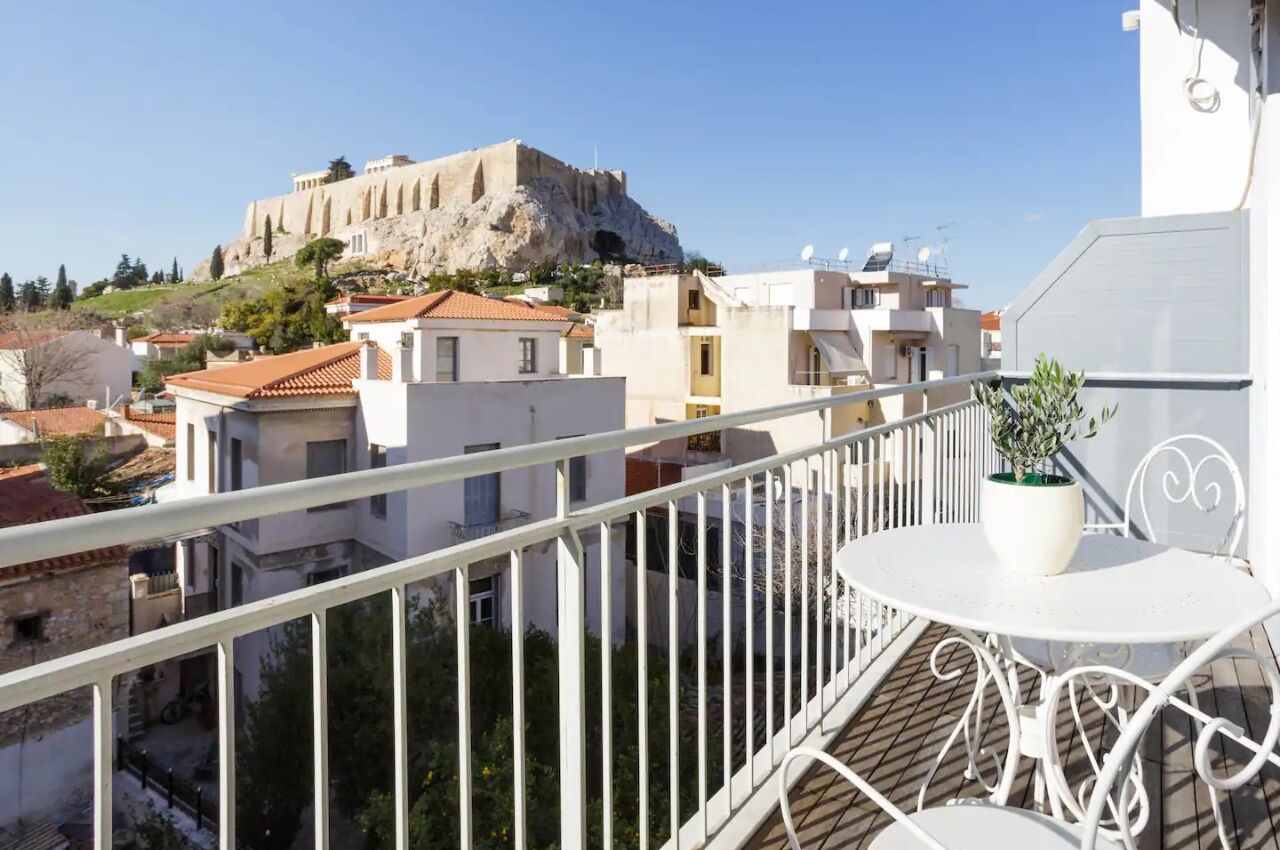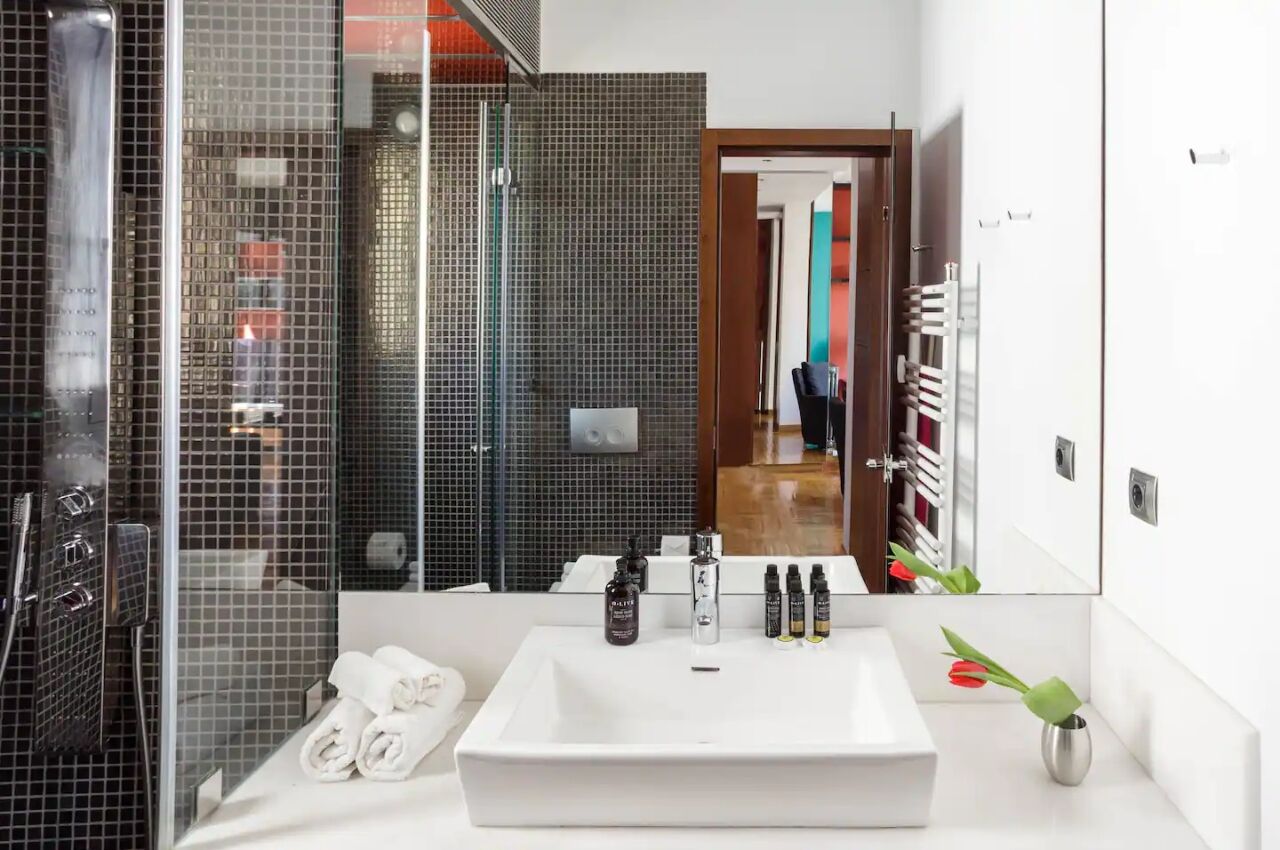 And we'd stay here just for the view! The penthouse has a breathtaking outlook over the Acropolis and the Parthenon. In fact, the host states you can see the Acropolis from every room. In picturesque Plaka, the fourth floor suite has one bedroom, one bathroom and sleeps two guests. This Airbnb also has a lovely little balcony, which previous guests rave about.
Fully renovated two-bedroom apartment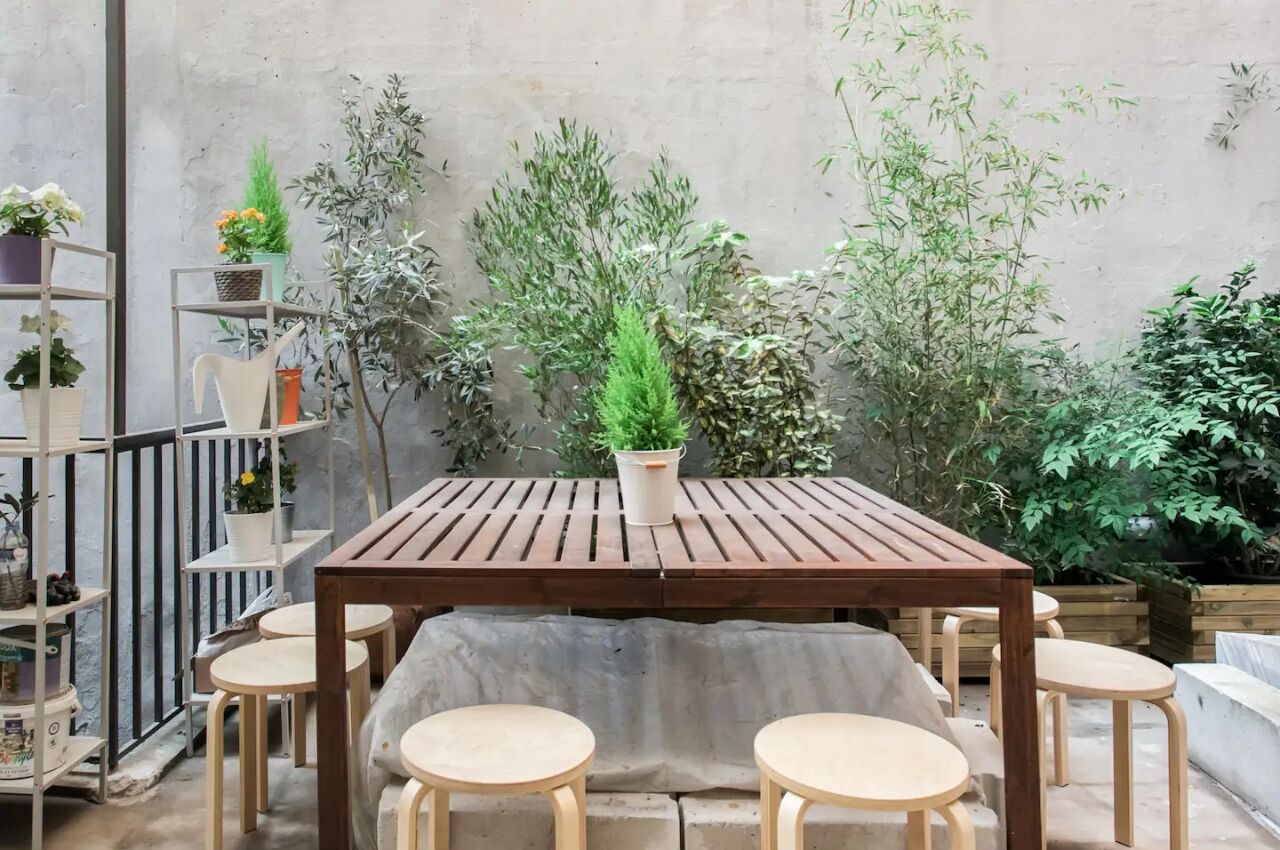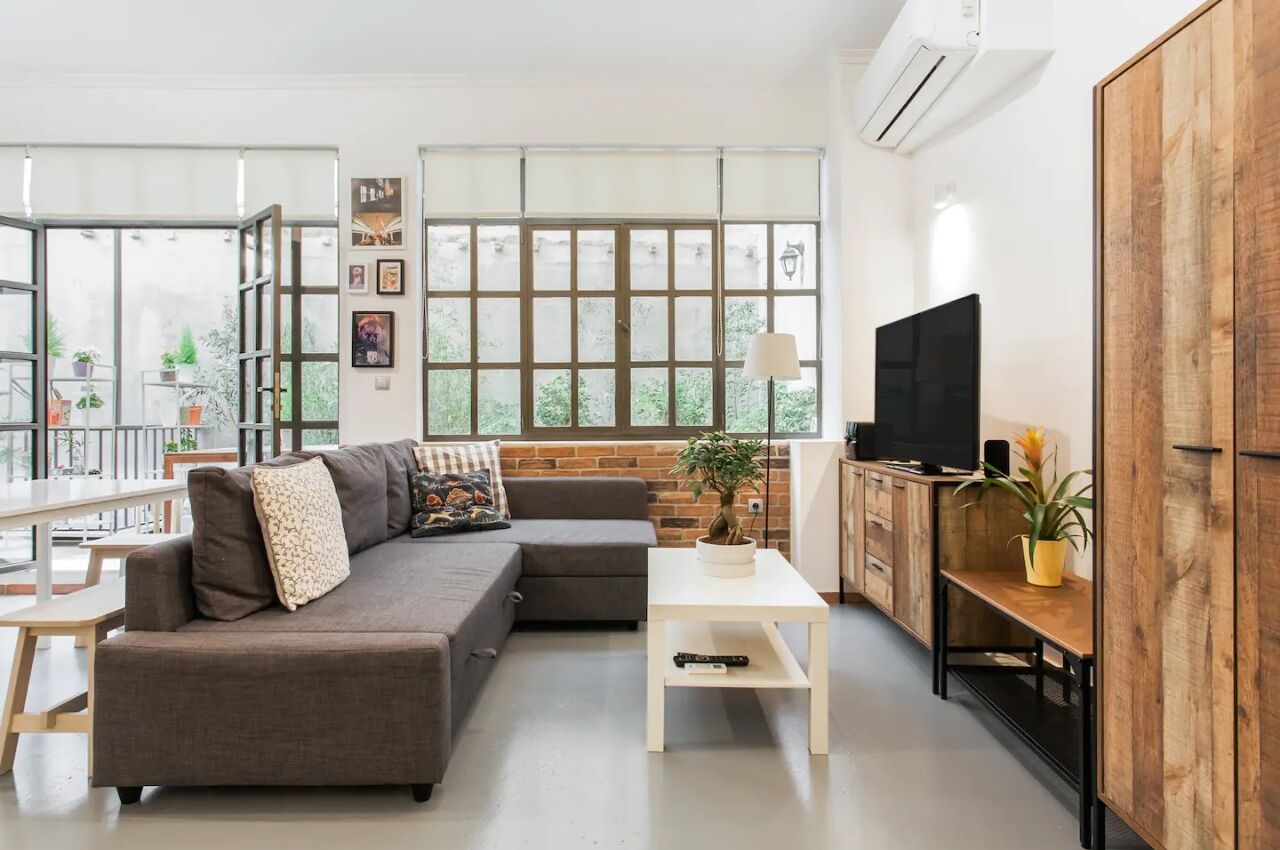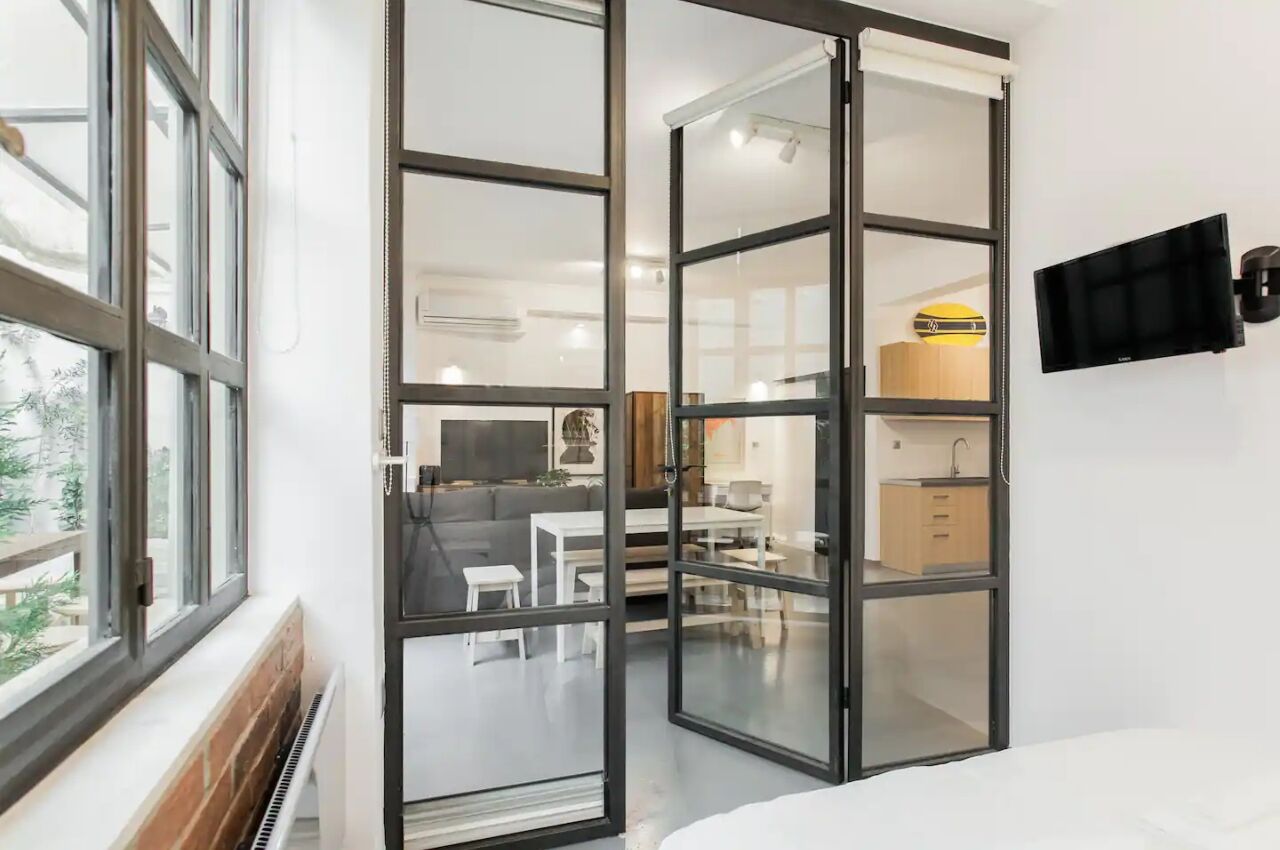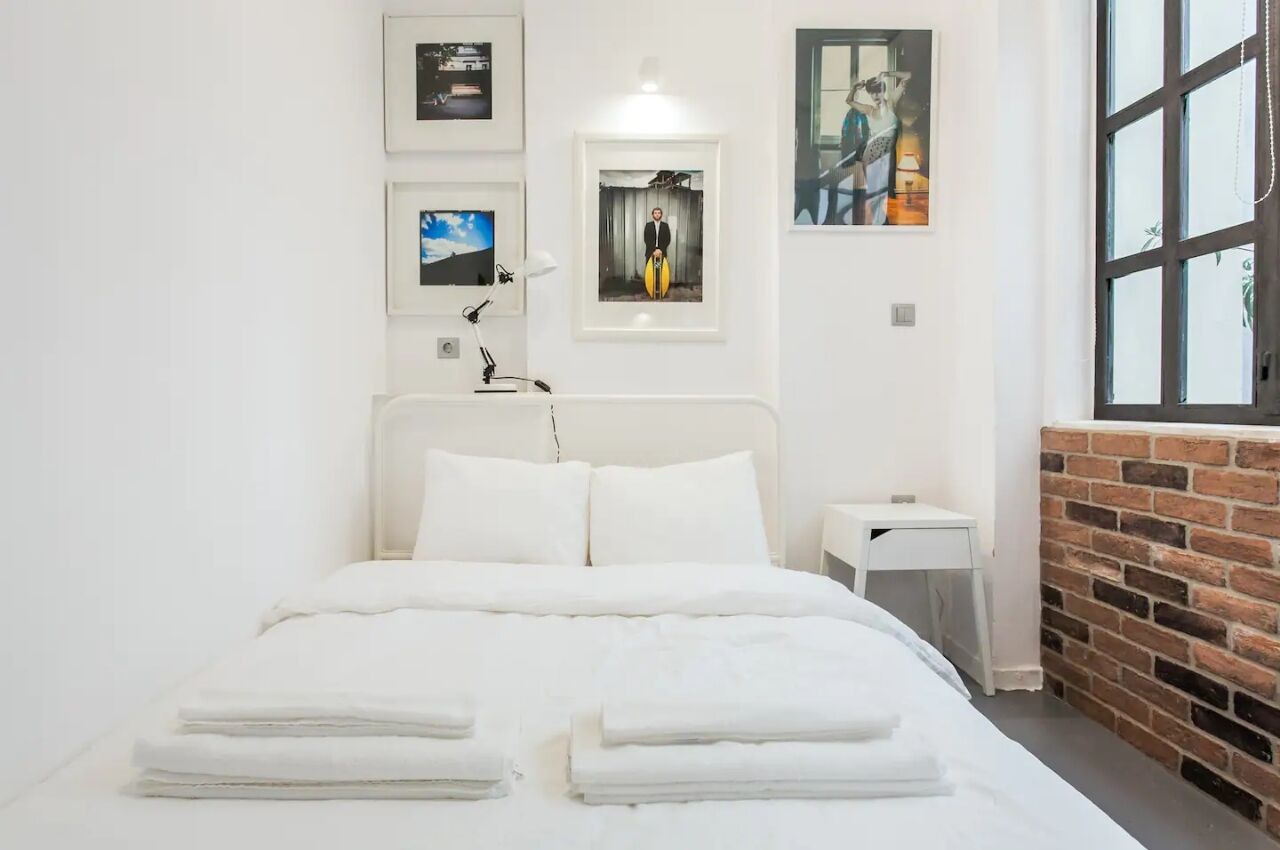 This fashionable two-bedroom apartment features window walls allowing for natural light to flood in from the leafy backyard. It's within walkable distance of all tourists' sights, but public transport options are also easily available. The hosts have great reviews with guests noting how helpful and informative they are.
Central apartment with rooftop pool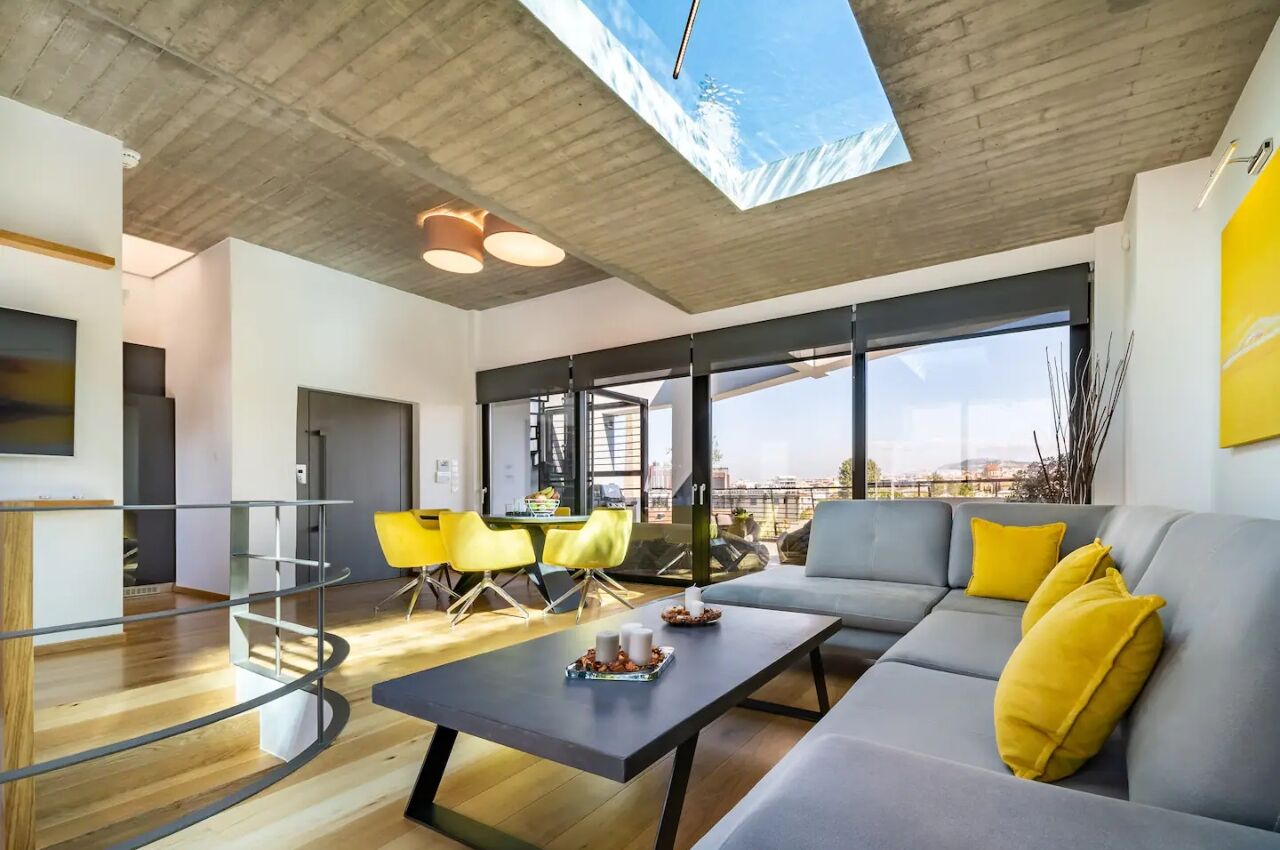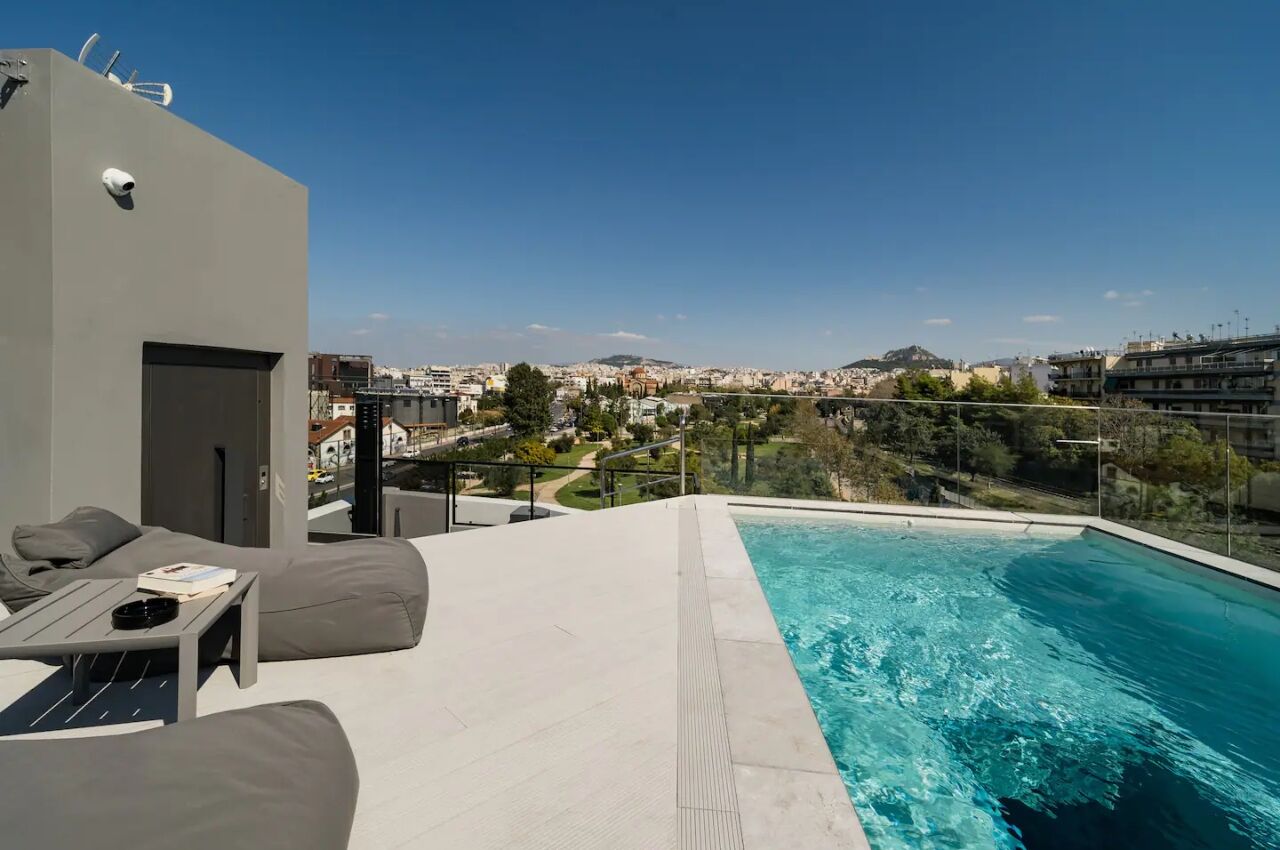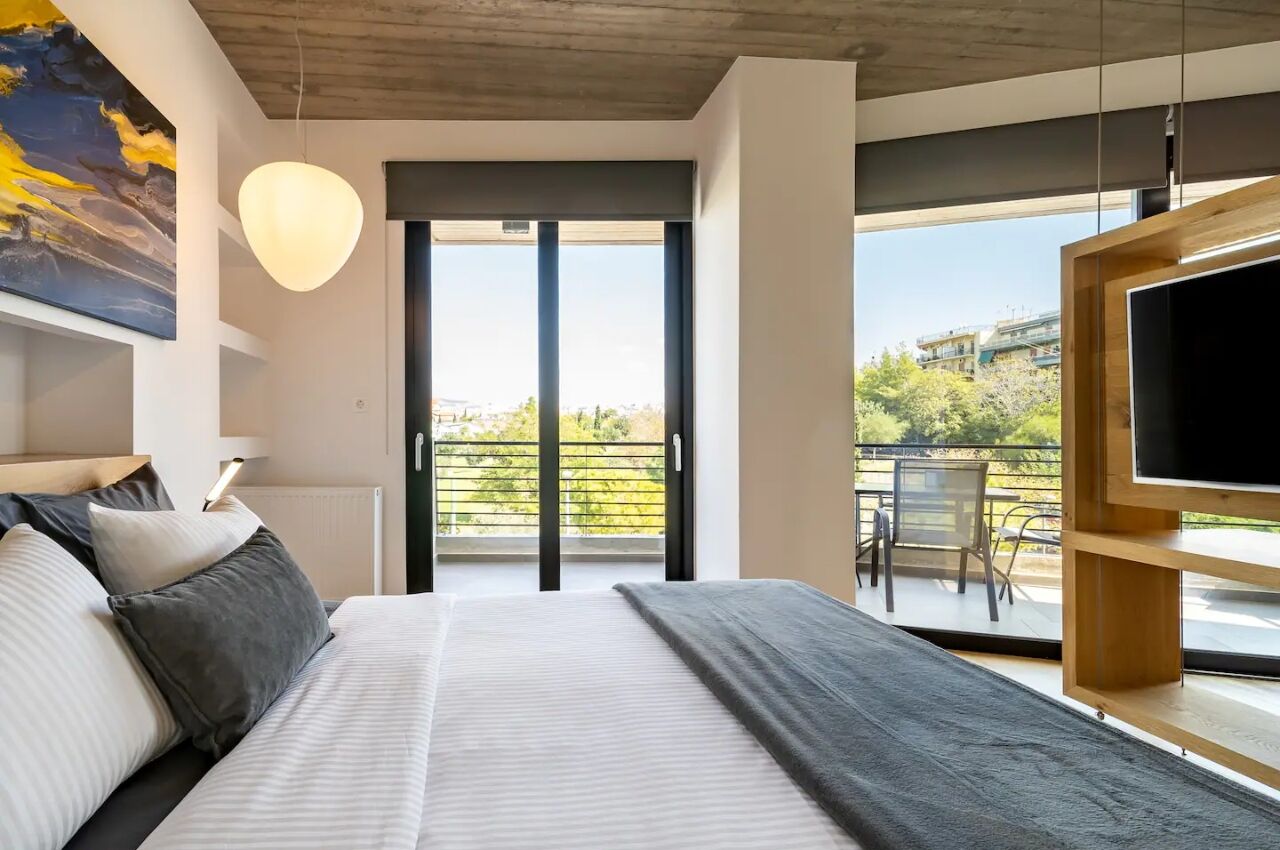 We didn't think we could top the penthouse above, but you can enjoy similar views of Acropolis from the rooftop pool at this Airbnb. The new rental has all modern comforts and even a glass living room ceiling which looks up into the swimming pool above! This is a top-tear Airbnb, so be sure to book in advance.
LGBTQ+ tours of Athens
Alternative Athens' Gay and Lesbian Athens Nightlife Tour
If you're looking for a tour that specifically covers every popular LGBTQ+ destination in the city, sign up for Alternative Athens' Gay and Lesbian Athens Nightlife Tour. On this tour, you will have time to visit several queer nightlife institutions — from popular gay bars to fashionable cabaret lounges.
Gaily Tours and Excursions
After your tour of every queer institution, perhaps you'd like to make time to see the historical and cultural monuments that make Athens so popular.
There are several LGBTQ+-friendly companies but we recommend Gaily Tours and Excursions. Three queer tours are available: a historical tour of monuments like the Parthenon and the Acropolis, an informative outing around Gazi, and an exploration of the city at night.
More like this
What did you think of this story?