The Ultimate LGBTQ Guide To Salt Lake City
Salt Lake City is queer — and not just in the "Donny Osmond singing and dancing in a rainbow-colored coat" kind of way. It's queer because it defies simple categorization. Although there are 1.2 million residents, SLC feels like a small town where everybody knows your name. In the height of summer, you can burn in the brown desert hills of downtown only to freeze by piles of snow in the verdant Wasatch Mountains 45 minutes away. Most importantly, Salt Lake City is both a conservative Mormon metropolis and a progressive LGBTQ+ capital. On a single sidewalk, you can pass a stately family heading to Sunday service at the Church of Jesus Christ of Latter-Day Saints (LDS) followed by a tattooed gay couple on their way to brunch.
What makes this queerness exciting is that it's unexpected. After Mormon leader Brigham Young led his band of religious misfits to Ensign Peak and proclaimed the Salt Lake Valley their promised land in 1847, the Mormon population exploded. For a long time after, the conservative values of Mormonism dominated local culture. In recent years, much of that has changed. The city's LDS population slipped to 48 percent in 2018, and while the rest of Utah is still overwhelmingly Mormon, the counterculture has finally laid claim to the state's capital.
---
---
Community in gay Salt Lake City
Nowhere is this change more pronounced than in Salt Lake's flourishing LGBTQ+ community. In 2015, Jackie Biskupski became the city's first openly gay mayor. She currently serves with three openly gay city council members: Amy Fowler, Derek Kitchen, and Chris Wharton. SLC is so queer-friendly that officials renamed a street in honor of the politician and gay rights activist Harvey Milk in 2016. The same year Biskupski was elected, Gallup released a poll naming Salt Lake City the seventh gayest city in the United States. A whopping 4.7 percent of the population identifies as LGBT. That's higher than both New York City and Los Angeles.
In some ways, Salt Lake City is so gay it's post-gay. You'll find queer folks congregating in neighborhoods like Sugar House, the Marmalade District of Capitol Hill, and in the Avenues near Temple Square, but there's no true gayborhood of which to speak. It's easy to see why. The city is chock-a-block with hip coffee shops, international food options, artistic offerings, and enough outdoor activities to make you feel you're living in a Patagonia clothing ad.
From the pink water of the Great Salt Lake to the snow-capped peaks of the rainbow-colored mountains, Salt Lake City is to Utah what Austin is to Texas: a liberal island in a sea of conservatism. Only while Austin wants you to "keep it weird," the slogan Salt Lake City needs to start marketing is "keep it queer." It's got the queer part down pat — now it needs LGBTQ+ travelers to come experience it for themselves.
Gay bars in Salt Lake City
The Moose Lounge
This straight lounge becomes a queer dance club once every week for Revolution Fridays. Expect live DJs, drag queens, go-go dancers, and a weekly party theme inviting you to dress up so you can get down in style. Arrive before 11:00 PM for free entry.
Address: 180 West 400 South
Club Try-Angles
This laid-back bar is famous for cheap drinks, Thursday night karaoke, and Sunday BBQs on the patio between Mother's Day and Labor Day. The local crowd gets rowdy on the third Thursday of every month after checking their clothes for the Underwear Party. Leave the long Mormon garments at home, this event is more Andrew Christian than Joseph Smith.
Address: 251 West 900 South
Metro Music Hall
Although this midsize concert venue isn't explicitly gay, Metro hosts the city's best drag shows (it's the number one place to find the girls of RuPaul's Drag Race when they're in town). Even when drag is off the menu, the space caters to SLC's alternative crowd with a range of live events to suit almost everyone's taste. Check the website to see who's playing and buy tickets in advance.
Address: 615 West 100 South
LGBTQ+ ally establishments
Coffee and gays are both ex-nays for Mormons, and you'll often find both frequently paired together. Coffee Garden, located on Harvey Milk Boulevard, is a long-running LGBTQ+ favorite with a rainbow flag hanging prominently in the window. Publik Coffee Roaster, a hipster java joint with two locations (one in the fashionable Avenues neighborhood and another closer to downtown) is another worthy stop with a small but mighty menu of light bites.
If you're feeling ravenous, join the "hummus-sexual" revolution by grabbing a meal at Laziz, a gay-owned Lebanese restaurant. For adult beverages (another Mormon no-no) try Bar-X, a Prohibition-era lounge co-owned by Modern Family star Ty Burrell. Check out Beer Bar next door while you're there.
If you're looking for late-night alternatives to loud bars, Salt Lake City is nationally renowned for its vibrant performing arts community. The Eccles Theater, a recently renovated arts complex located just south of Temple Square, hosts Broadway tours and concerts. Pioneer Theatre Company and Salt Lake Acting Company, two acclaimed regional houses, produce new works, pre-Broadway tryouts, and revivals of contemporary musicals and plays year-round.
Events in Salt Lake City
Utah Gay Ski Week
Park City, a 45-minute drive from downtown SLC, is a Wasatch Mountains town with Swiss Alps vibes that's worth checking out at all times of the year. But for gay travelers, the area's famous ski slopes have decidedly more swish during Elevation: Utah's gay ski week. Between skiing all day and dancing all night, this five-day meet-up in Park City's winter wonderland is the ultimate gay sleep-away camp. Check the website for dates and participating hotel recommendations.
Address: Park City, Utah
When: February
Damn These Heels
The nearby town of Park City might have Sundance, but downtown Salt Lake City has Damn These Heels — an LGBTQ+ film festival that takes place every summer. In nearly two decades of operation, the weekend-long festival has screened over 220 films focused on telling stories by and about the LGBTQ+ community.
Address: Rose Wagner Performing Arts Center, 138 Broadway
When: October
LOVELOUD Festival
In 2017, Imagine Dragons frontman Dan Reynolds began a family-friendly music festival to raise awareness, understanding, acceptance, and support for LGBTQ+ youth. The event, which takes place every summer in the USANA Amphitheater just outside SLC, has garnered national attention in past years with headliners like Kesha and Tegan & Sara. Proceeds from the festival benefit organizations like The Trevor Project, GLAAD, and the Human Rights Campaign, among others.
Address: 5150 Upper Ridge Road, West Valley City
When: May
Utah Pride Parade
When Salt Lake City threw its first Pride parade in 1990, around 250 people attended. Today, the parade regularly attracts upwards of 50,000 participants. The parade, along with a Dyke March and interfaith service, takes place on the first Sunday in June and marches from 200 South West Temple to 400 East. Other events throughout the weekend include a 5K race, youth dance, film festival, and a series of speeches and live performances. The most well-attended event is the Pride Festival, which takes place on both Saturday and Sunday in and around Washington Square.
Address: 200 South West Temple to 400 East
When: June
Where to stay in Salt Lake City
Matador has an extensive list of the best Airbnbs in Salt Lake City, but below are a handful of well-reviewed, Superhost standard, and central rentals perfect for a weekend away.
We hope you love the spaces and stays we recommend! Just so you know, Matador may collect a small commission from the links on this page if you decide to book a stay.
One-bedroom apartment in Downtown Salt Lake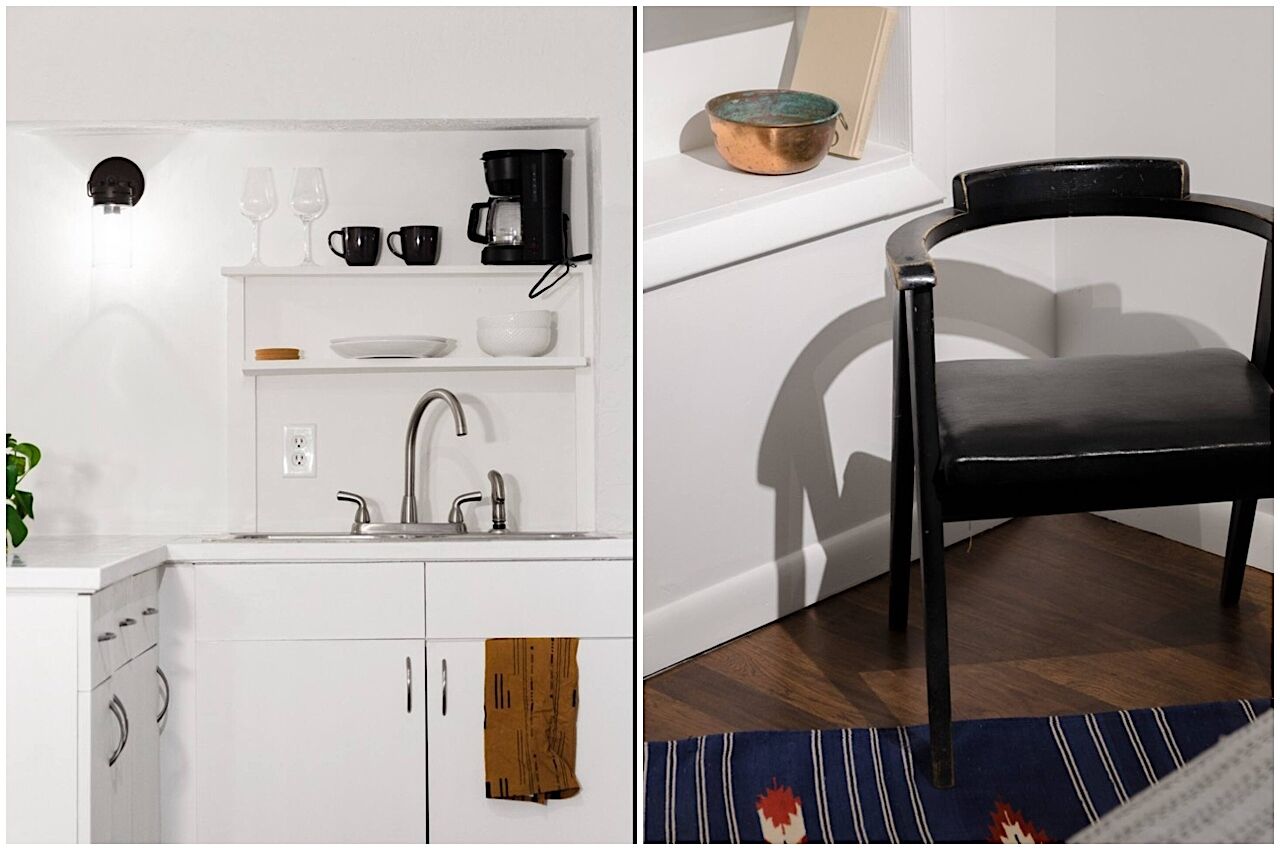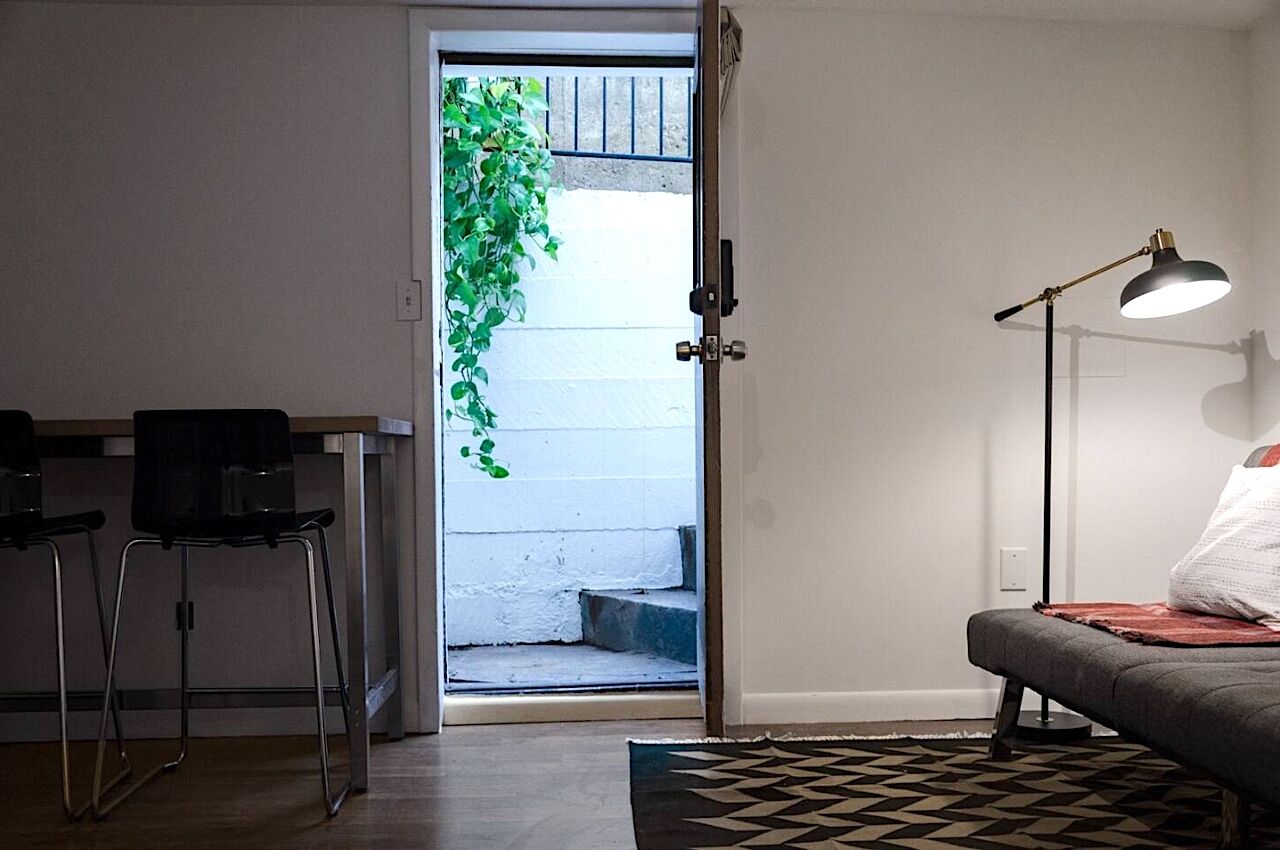 This is a great spacious suite if you're hoping to stay Downtown. The private garden-level basement apartment is in a boutique old-French style property. It is simple, but it has everything you'll need for a comfortable stay. The kitchen is basic but caters to guests who and to whip up breakfast or a light meal.
Comfortable apartment five minutes from Temple Square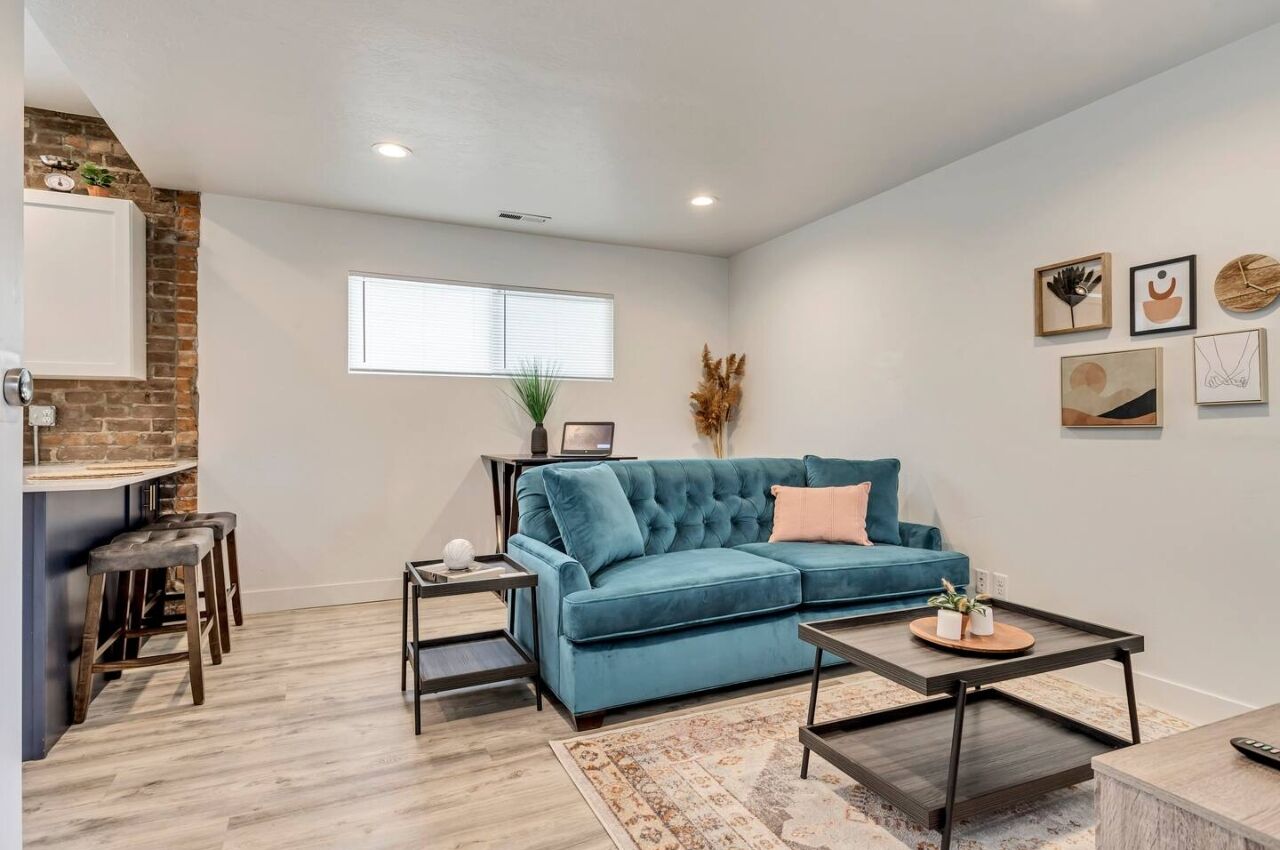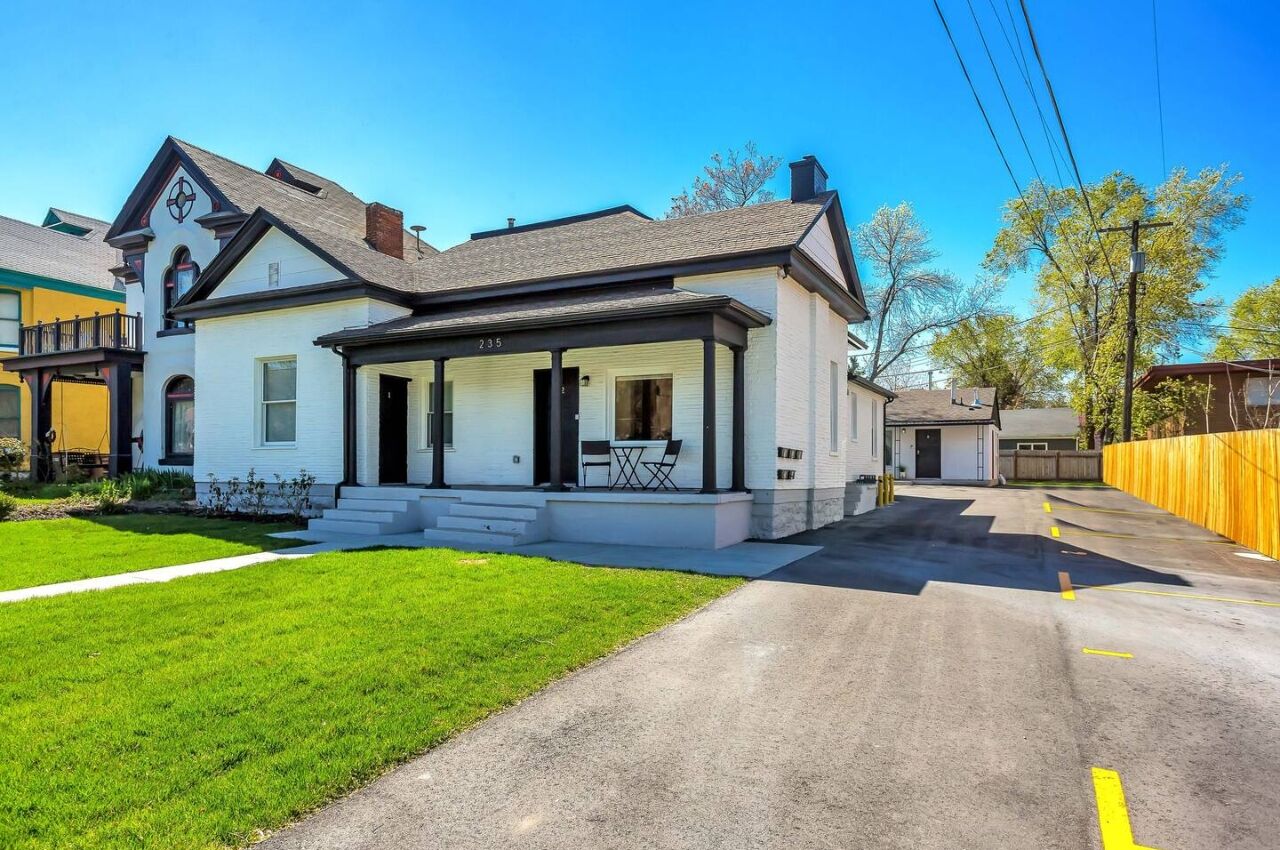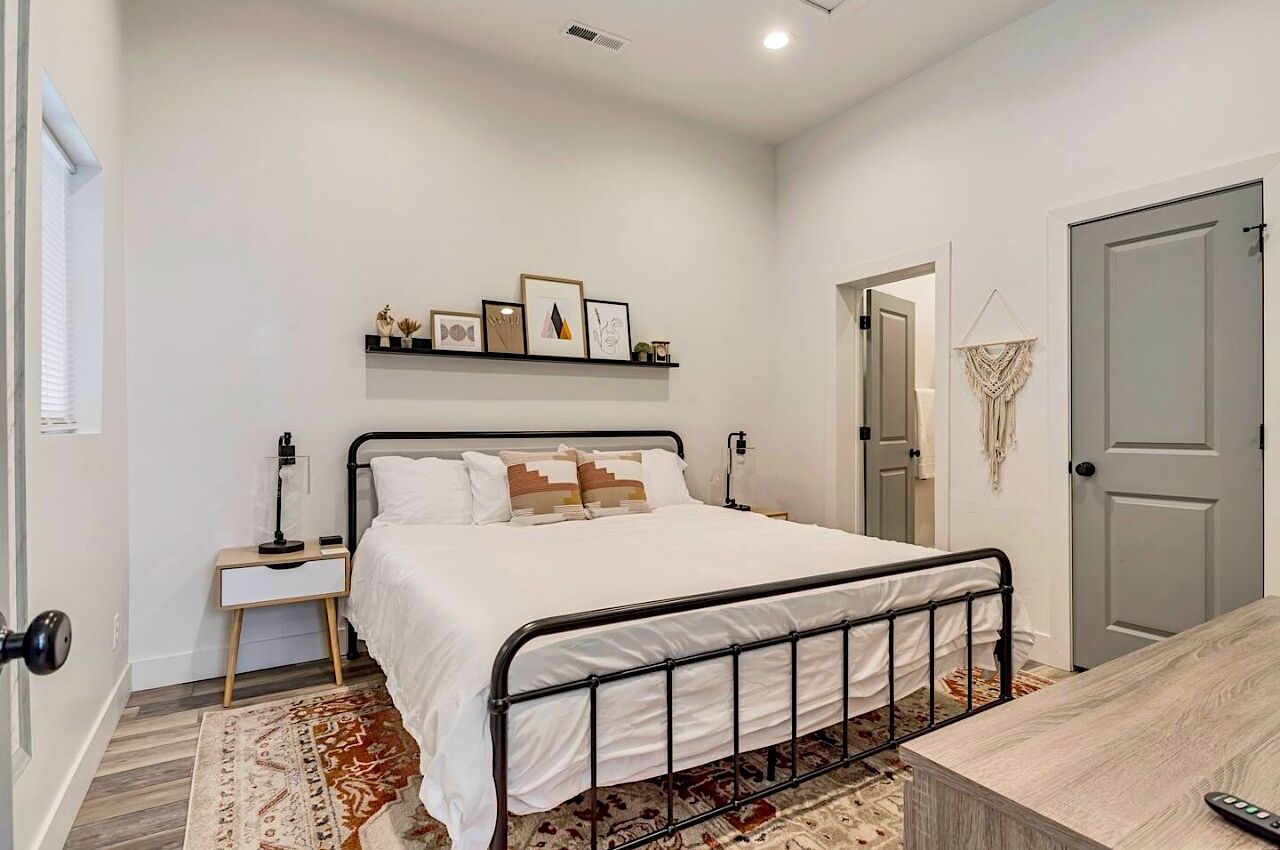 Another great option for location, this Airbnb, is a short stroll from Temple Square and Downtown, and ten minutes from the airport. Another tremendous bonus is that there is a parking space for one car. The apartment has one bedroom, but there's a comfortable futon so it can sleep up to five guests.
Newly restored one-bedroom apartment in Salt Lake City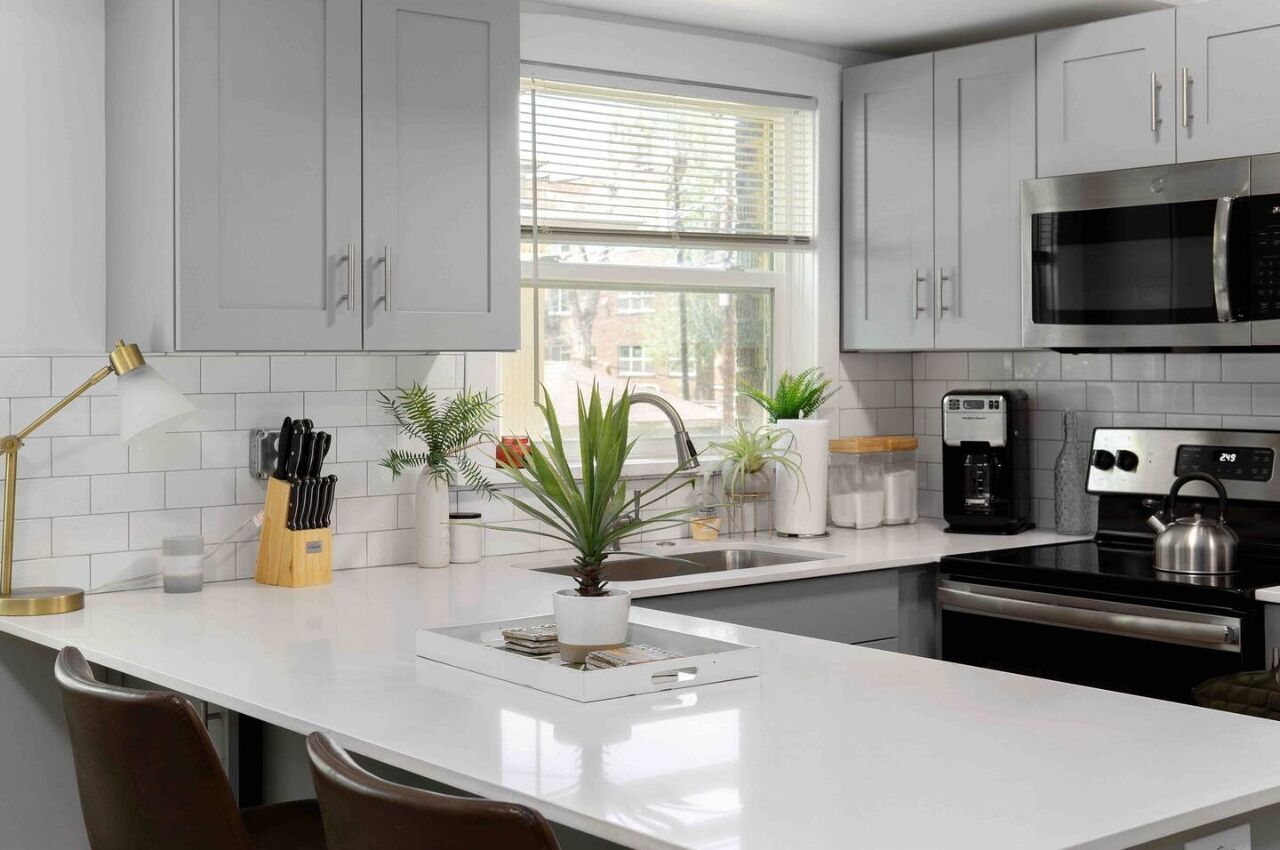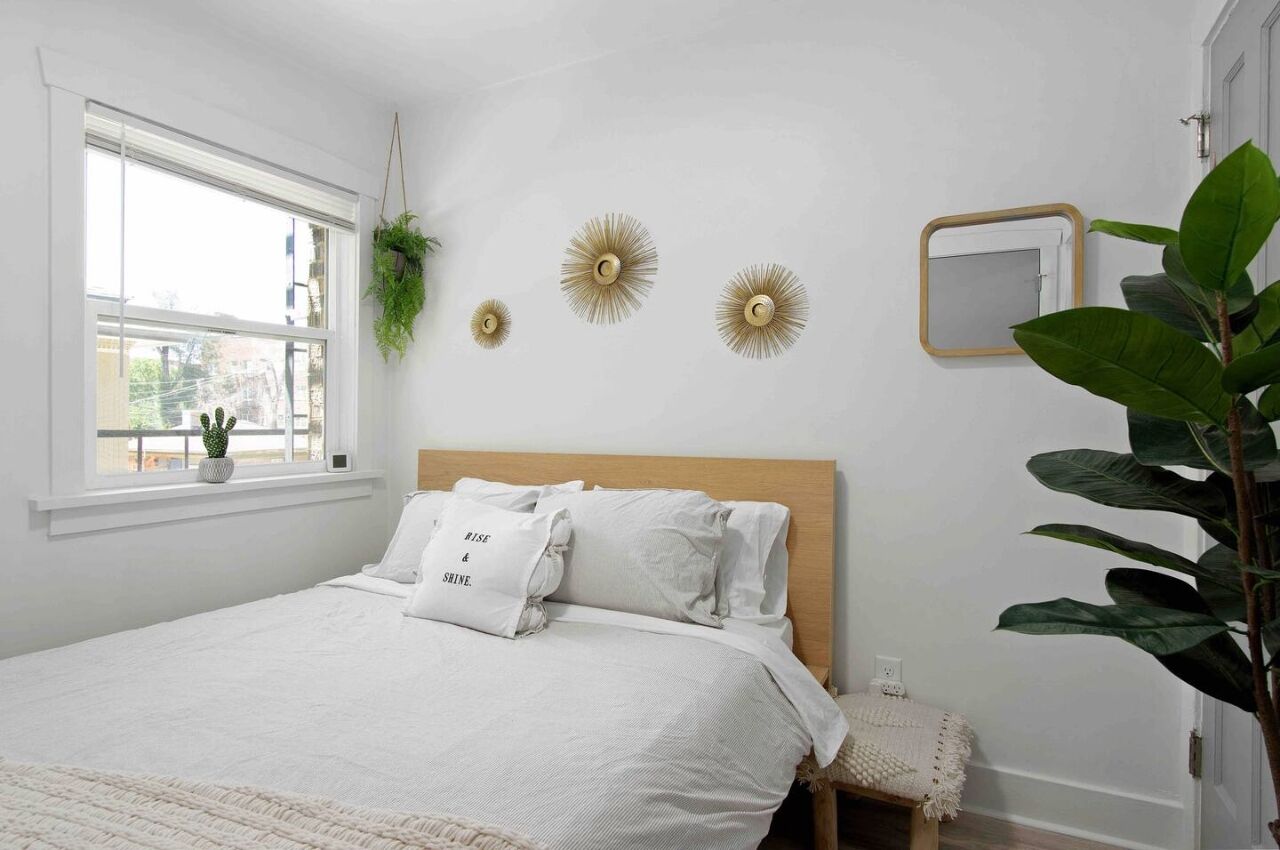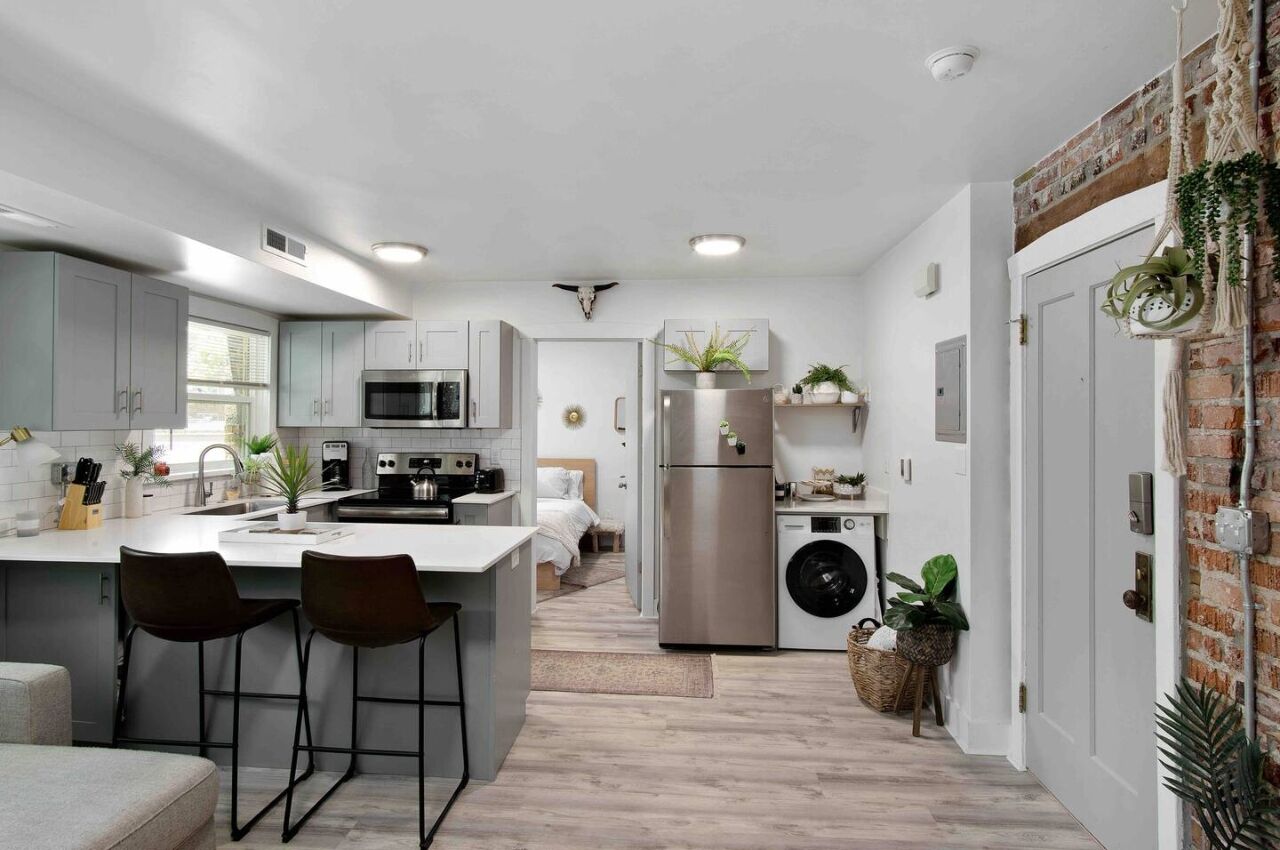 Modern and recently restored the one-bedroom comfortably sleeps four. There's a pullout couch in the spacious living room and the kitchen is fully equipt for a small group. Filled with plants with a modern, clean design aesthetic, this is a brilliant spot in the city to make a base.
Stylish and centrally located three-bedroom apartment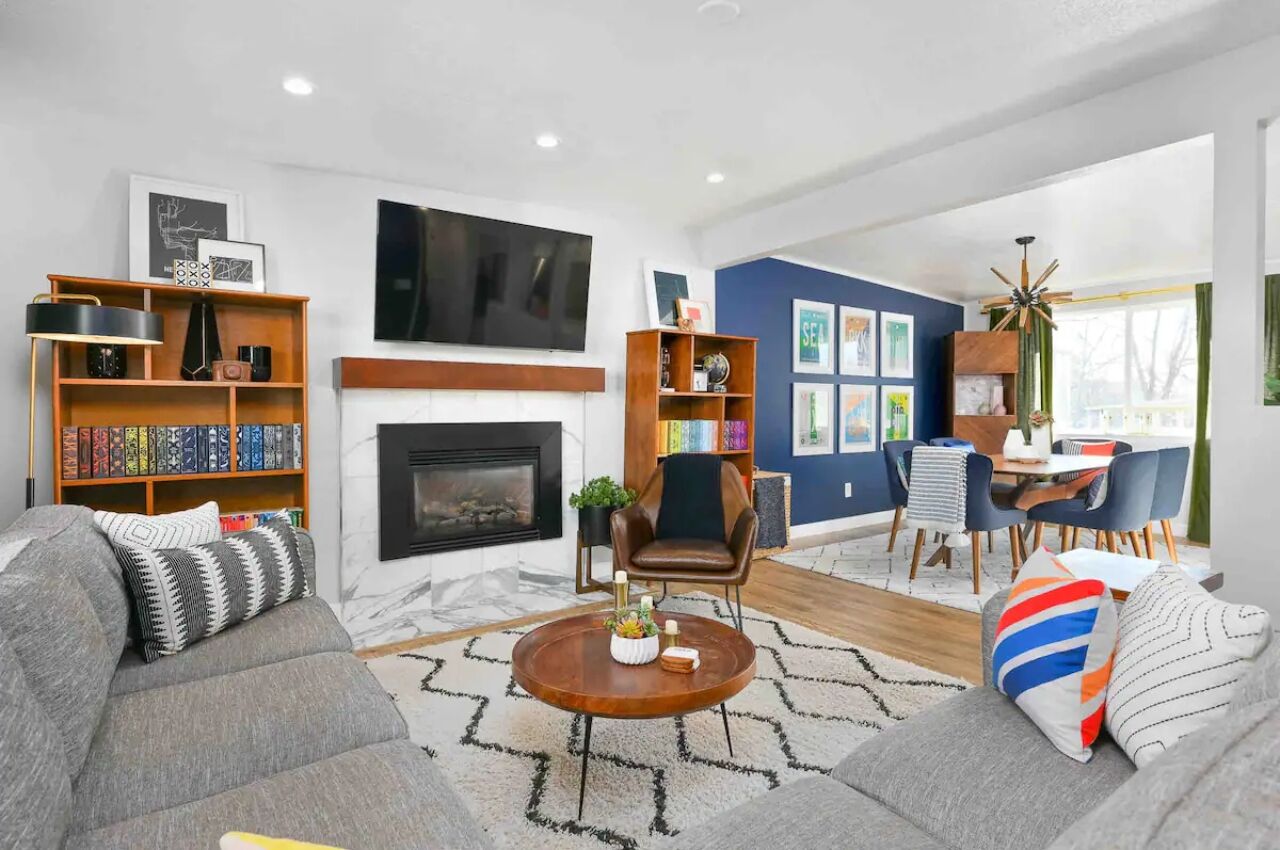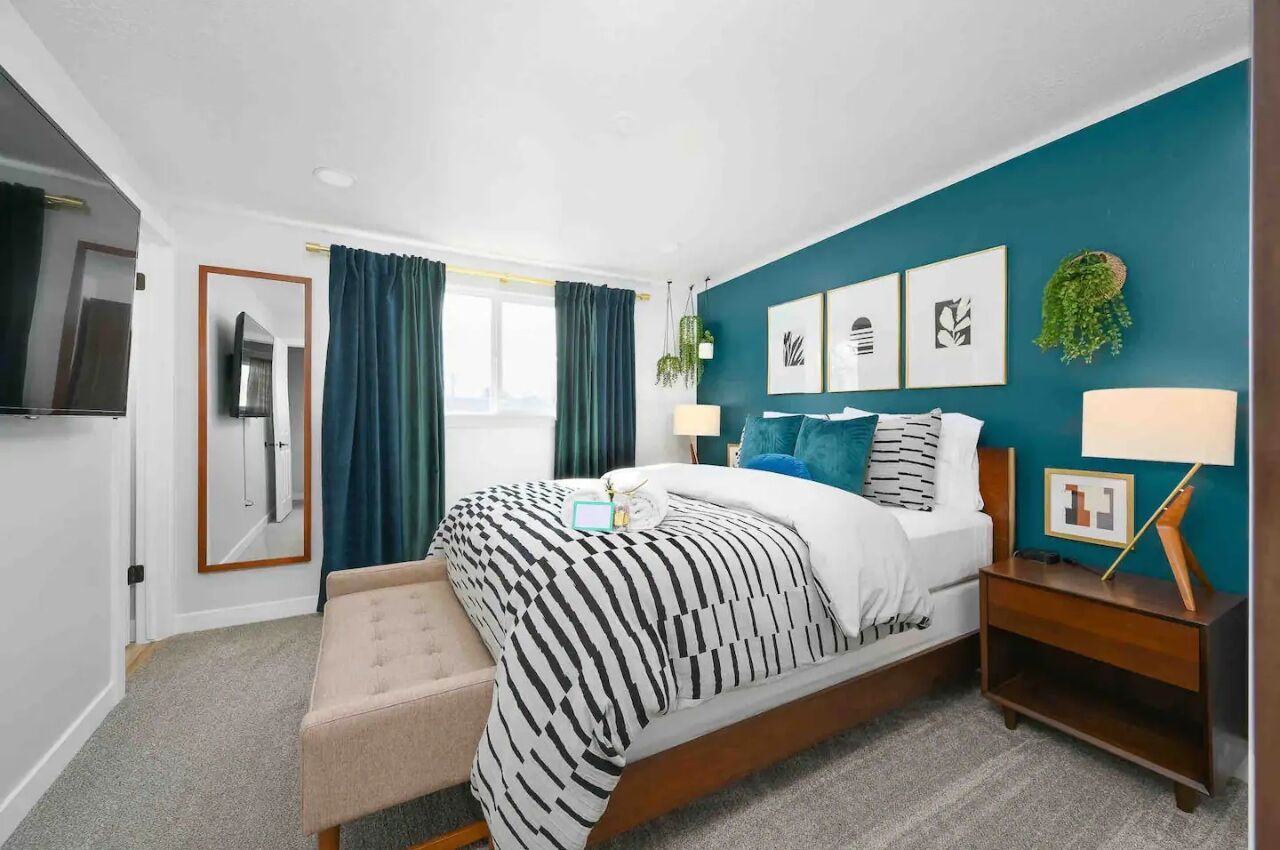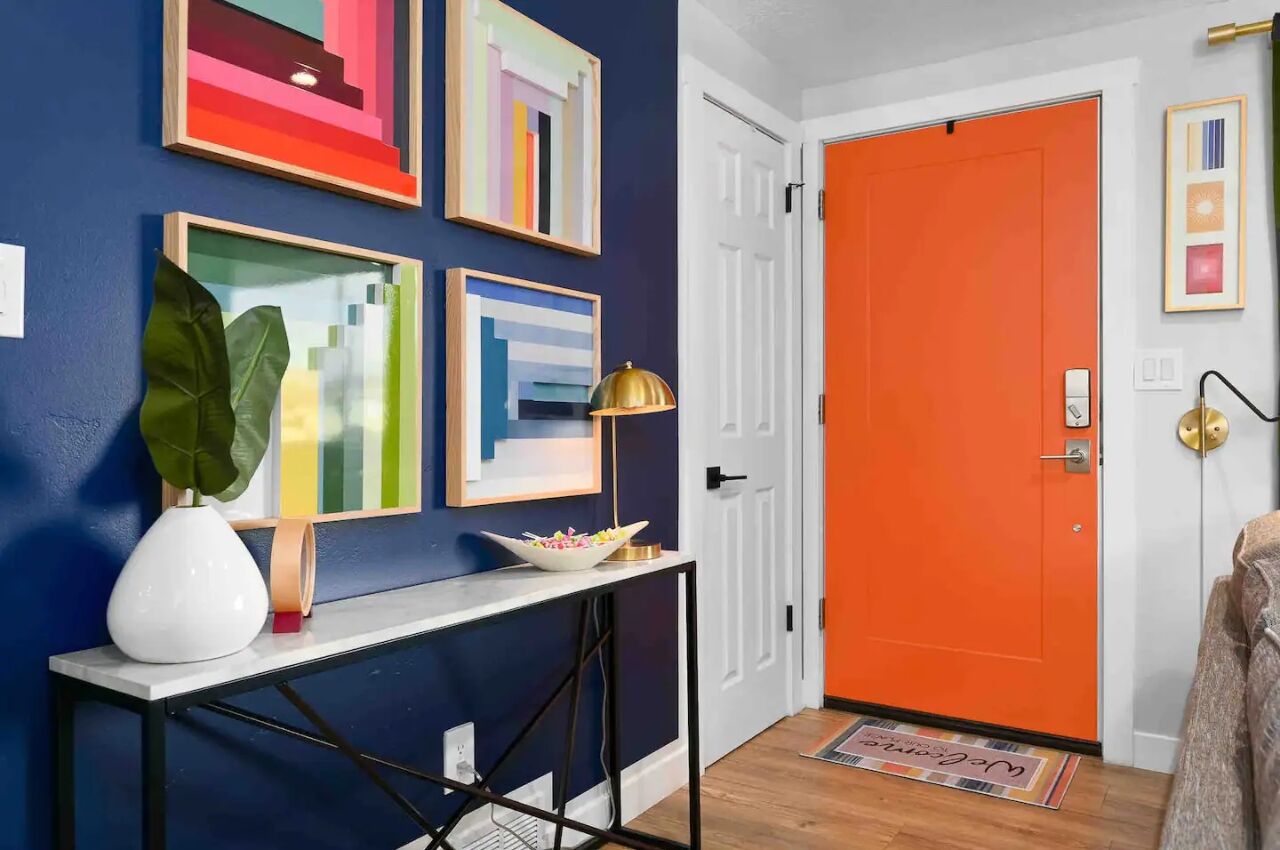 Six guests are welcome to rent this central Airbnb and if they all want to drive separately, there's parking for six vehicles. The kitchen is bright; the living room packed with color, and they impeccably designed bedrooms. It's one of the most stunning rentals we've come across on the booking site.
LGBTQ+ resources in Salt Lake City
The Utah Pride Center
This non-profit community center has been the beating heart of Salt Lake City's LGBTQ+ scene since 1992. With counseling, support services, and programs like the Utah Queer Historical Society, the Pride Center is a safe space and valuable resource for locals and visitors looking to connect.
Address: 1380 Main Street
Check out Matador's LGBTQ+ travel guides to North America
What did you think of this story?