Salt Lake City's best Airbnbs for an urban ski gateawy
Salt Lake City is the gateway to Utah's ski country. Contrary to what you may have heard, the city itself is vibrant and lively — yes, you can drink craft beer and yes, there is live music and even nightclubs. SLC is the perfect base for your next ski trip — and these are the top Salt Lake City Airbnbs to host your stay.
We hope you love the Salt Lake City Airbnbs we recommend! Just so you know, Matador may collect a small commission from the links on this page if you decide to book a stay. Listed prices are accurate as of the time of publication. See our full Advertiser Disclosure here.
Luxury designer home in the Capitol Hill historic district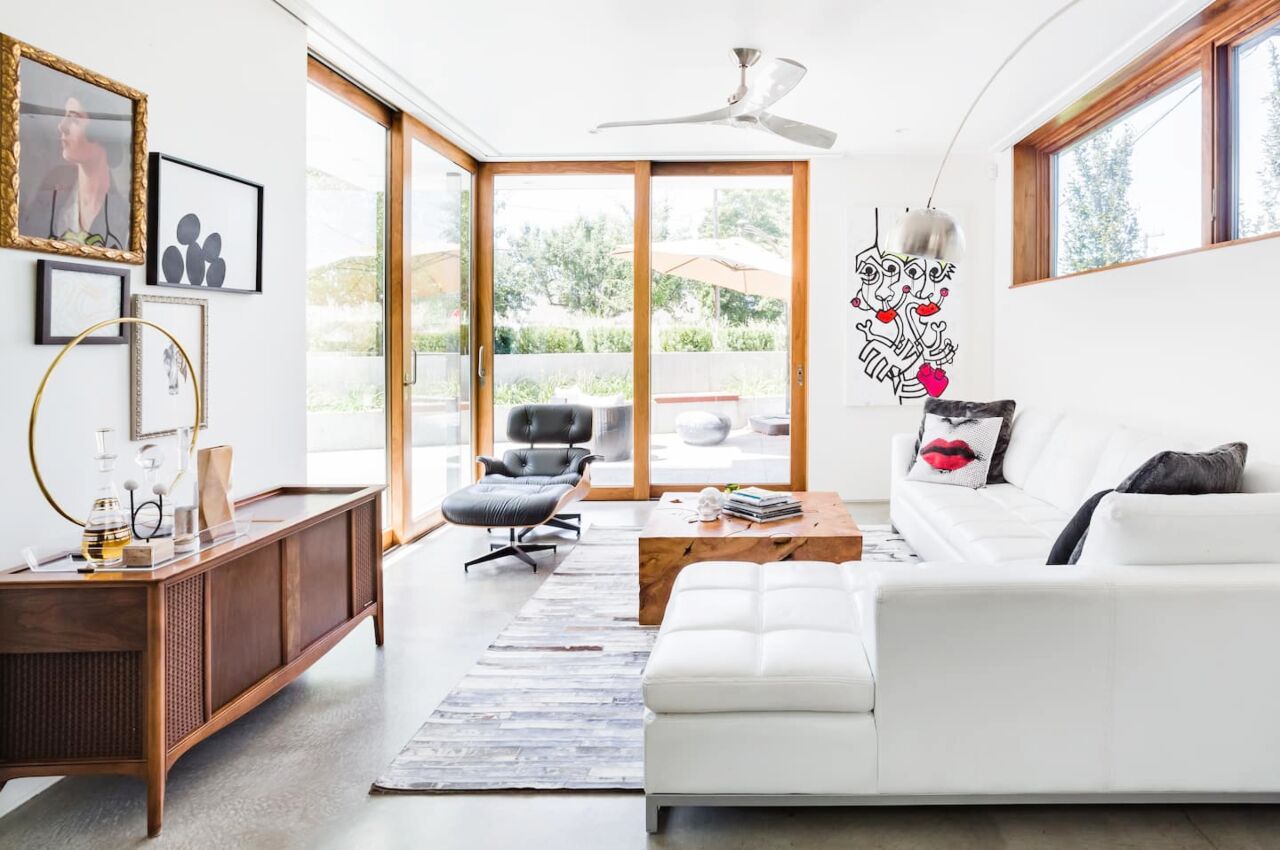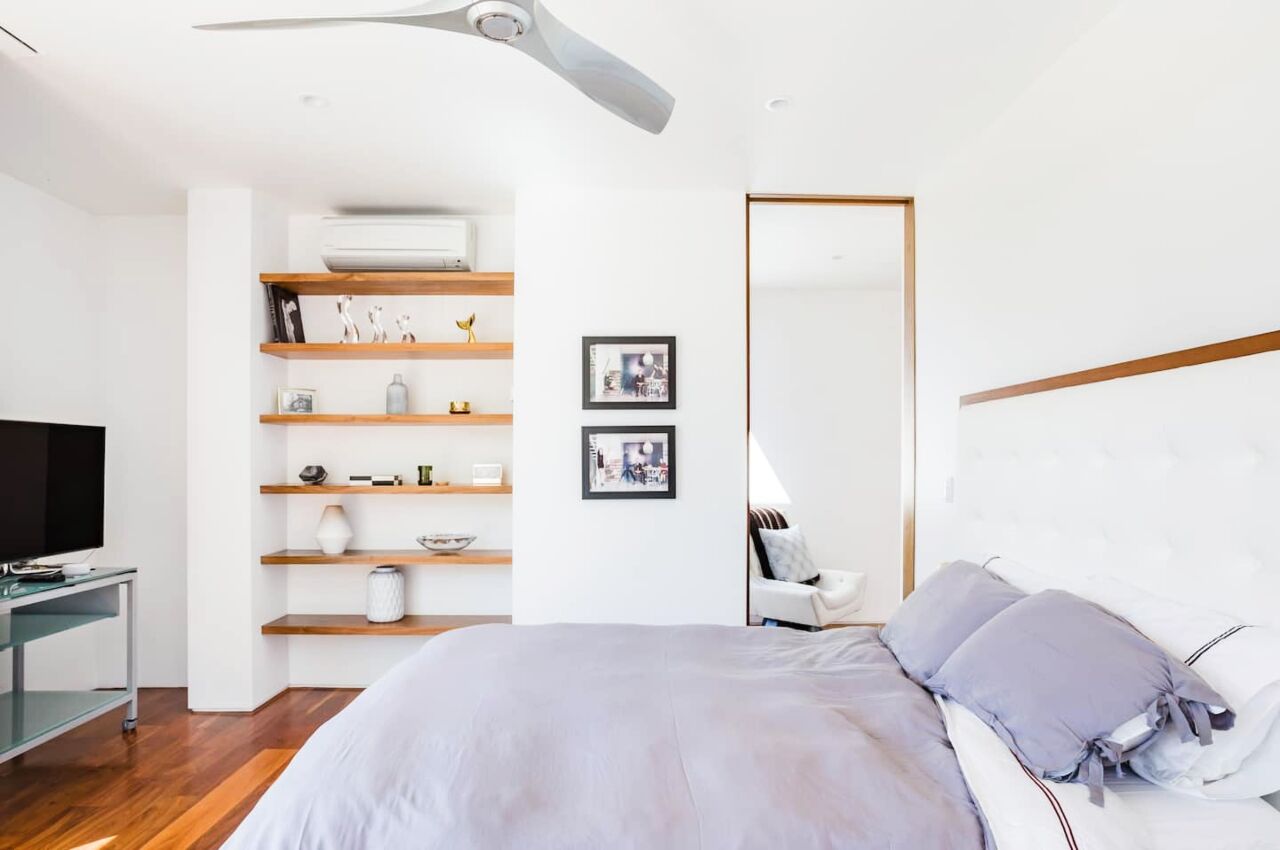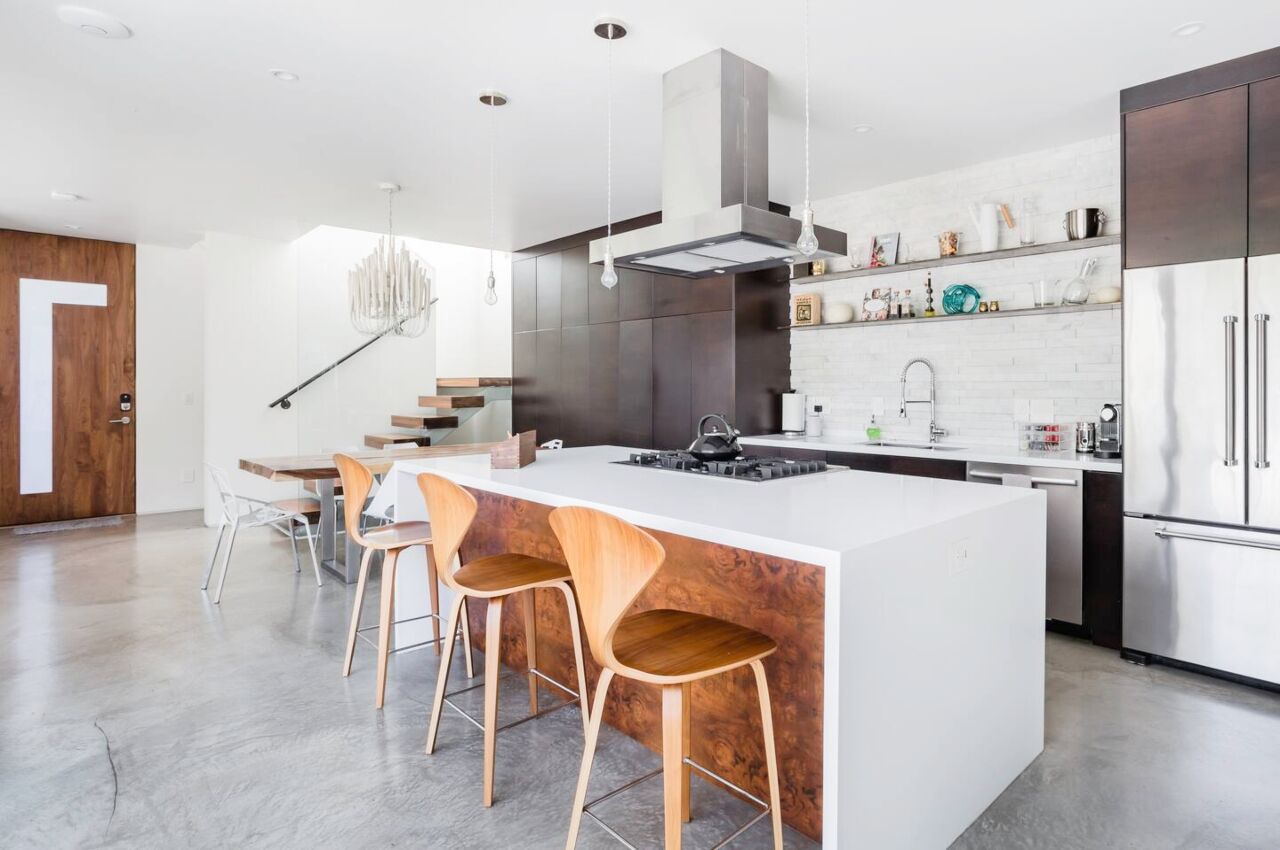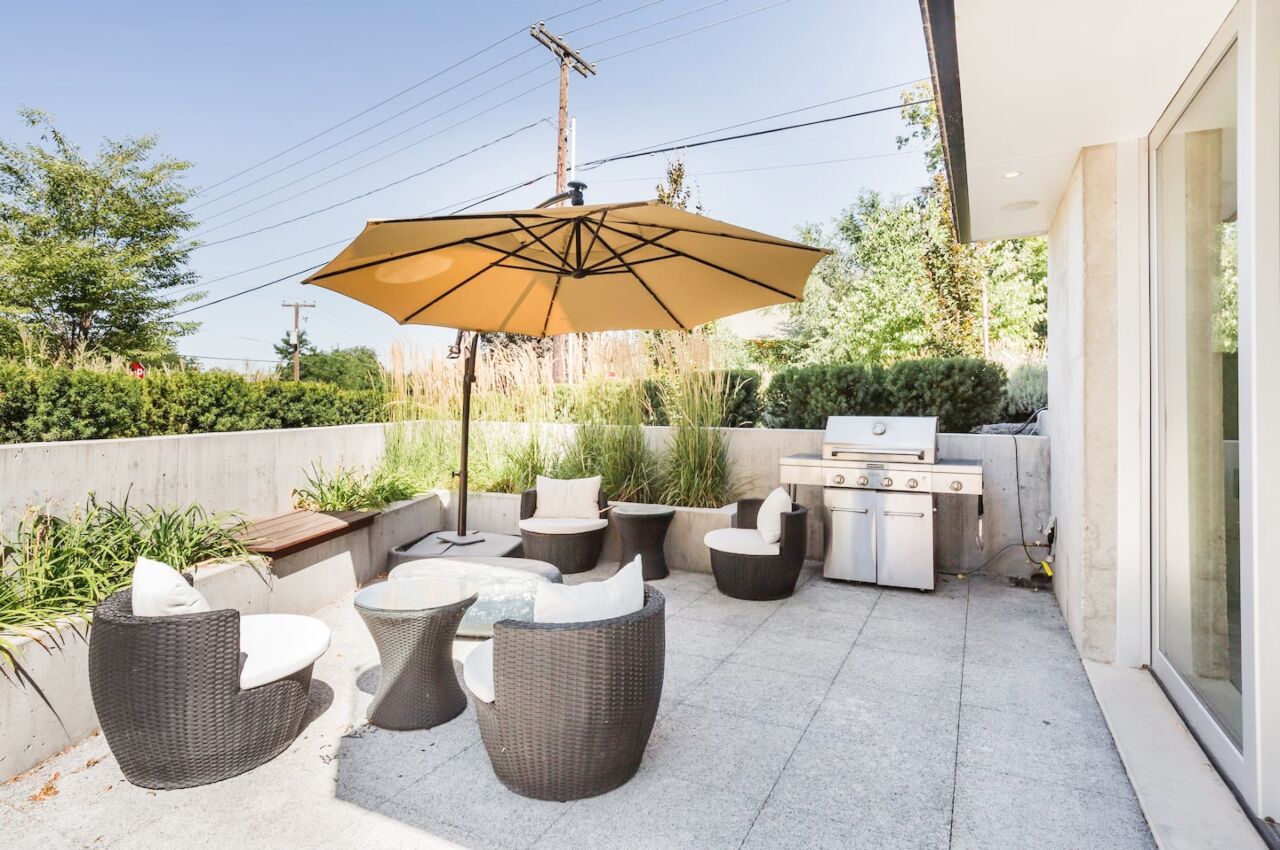 This luxury mid-century modern home in the Marmalade district is one of the cities finest homes. The home's bright and airy living room has heated floors, a sound system, and has access to the patio. The kitchen also has heated floors, a gas stove, and the dining room has gorgeous mountain views. You'll dine under a beautiful sleek chandelier. The home also features a family room, study room, a back patio with a mountain view, and a BBQ grill.
Six guests, one bedroom
Price: $421 per night
Modern condo in converted warehouse near downtown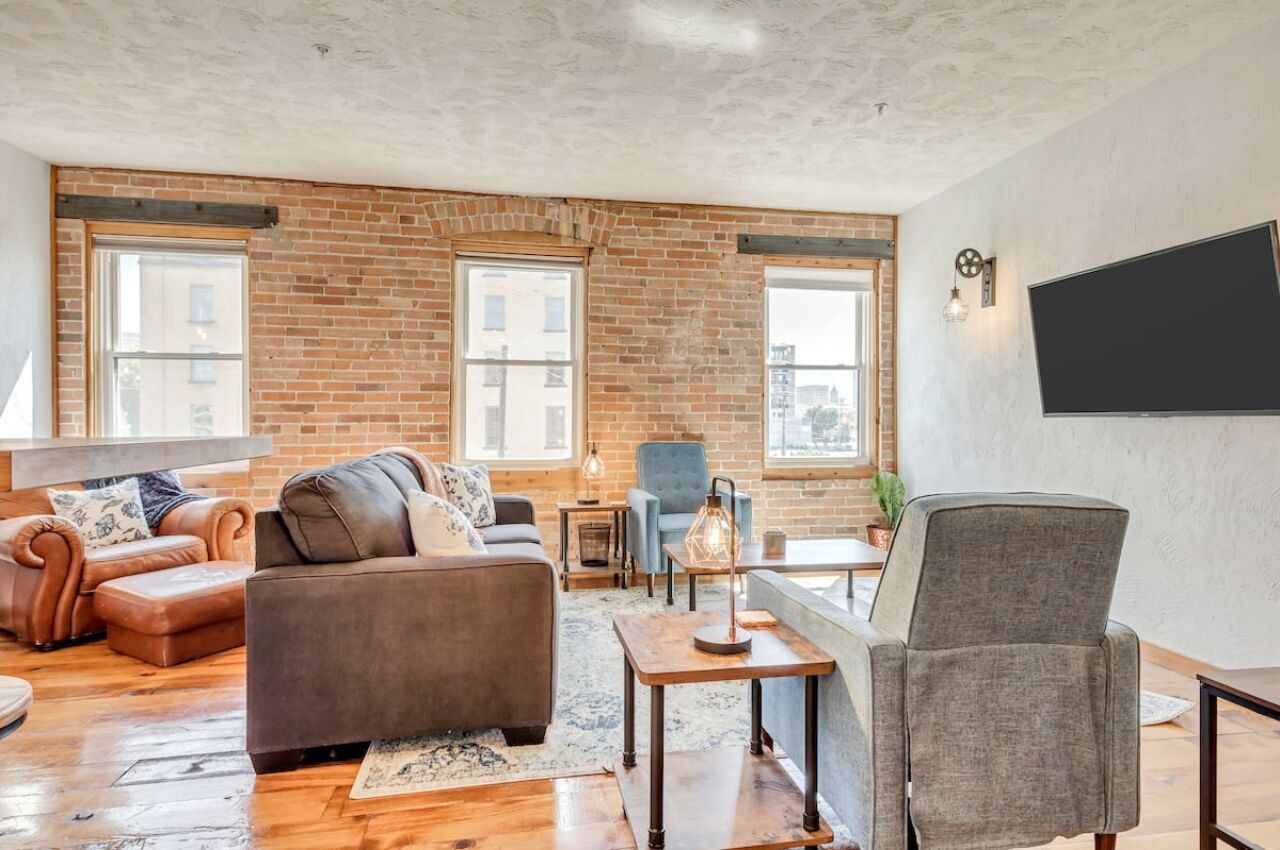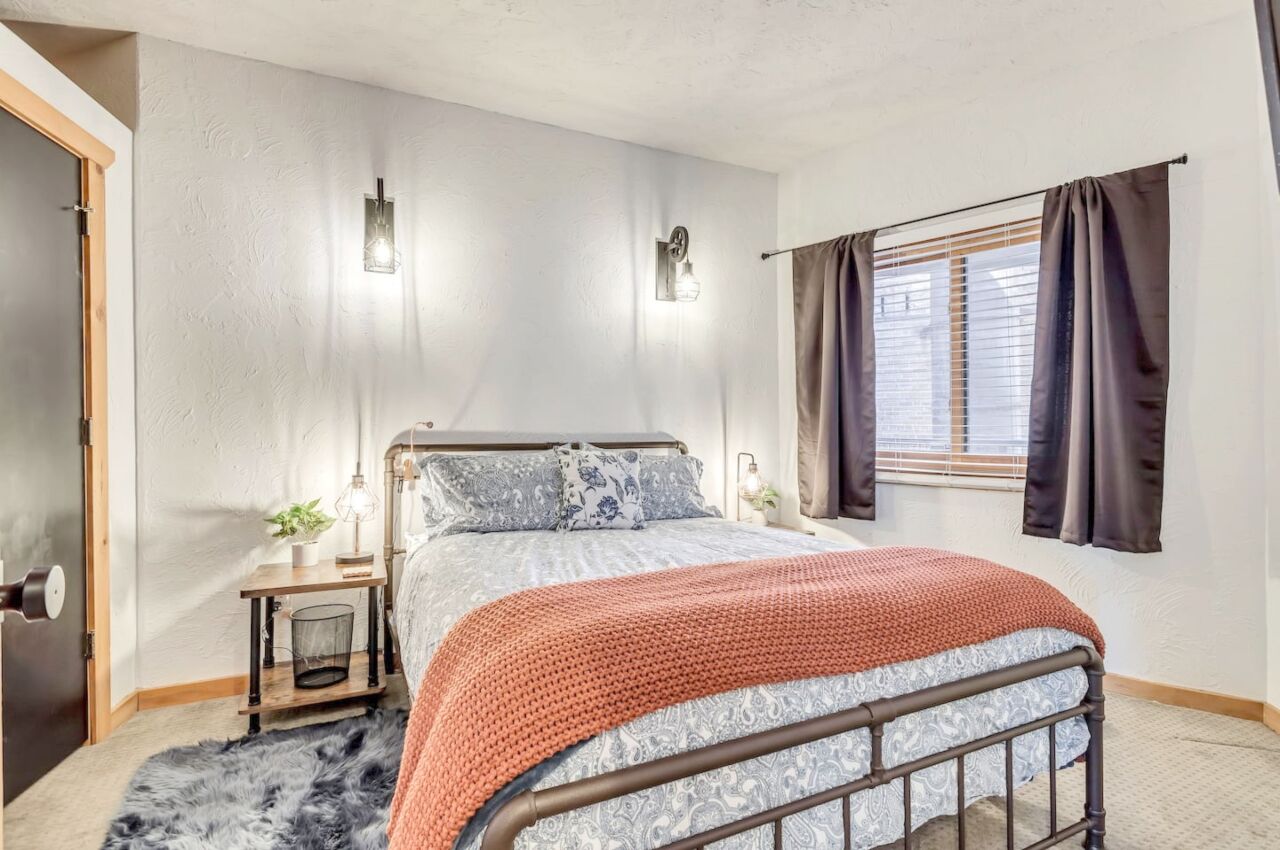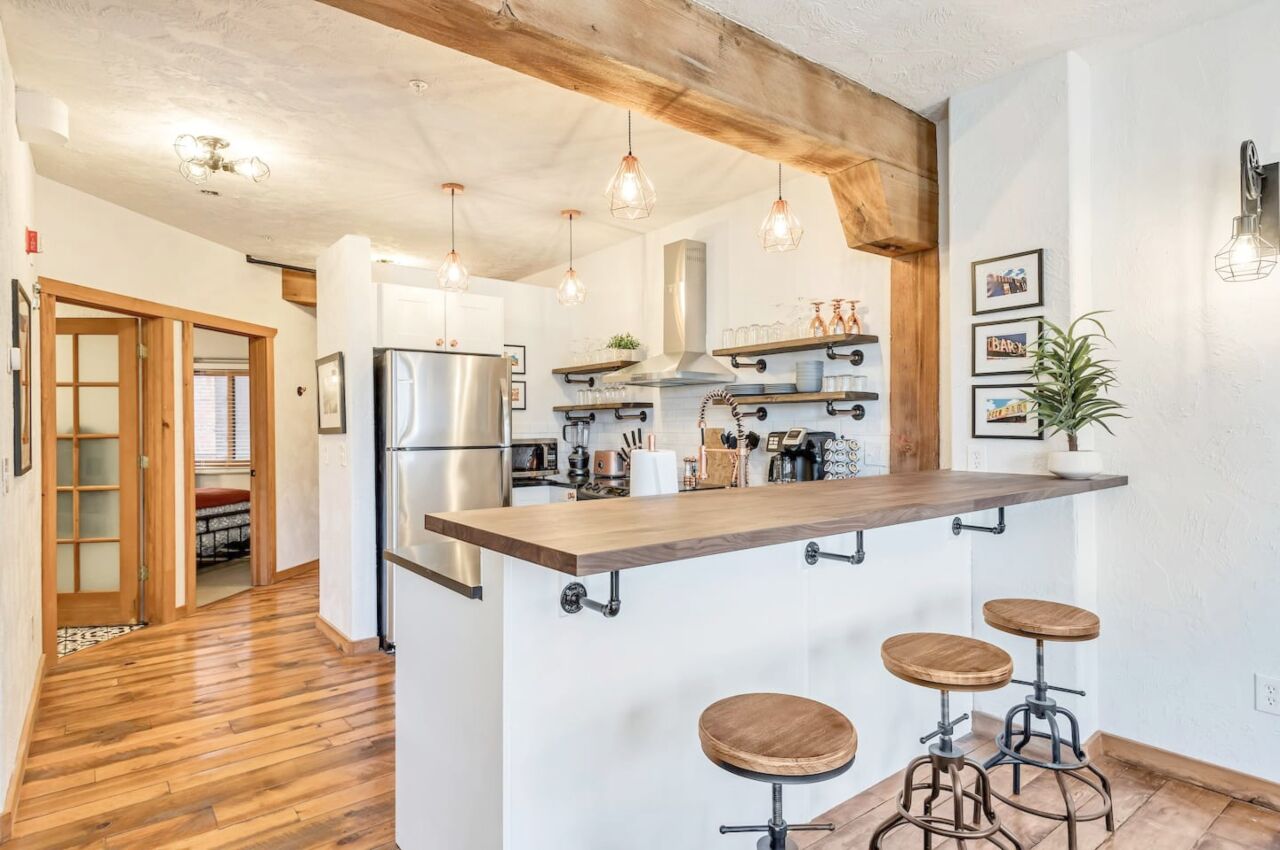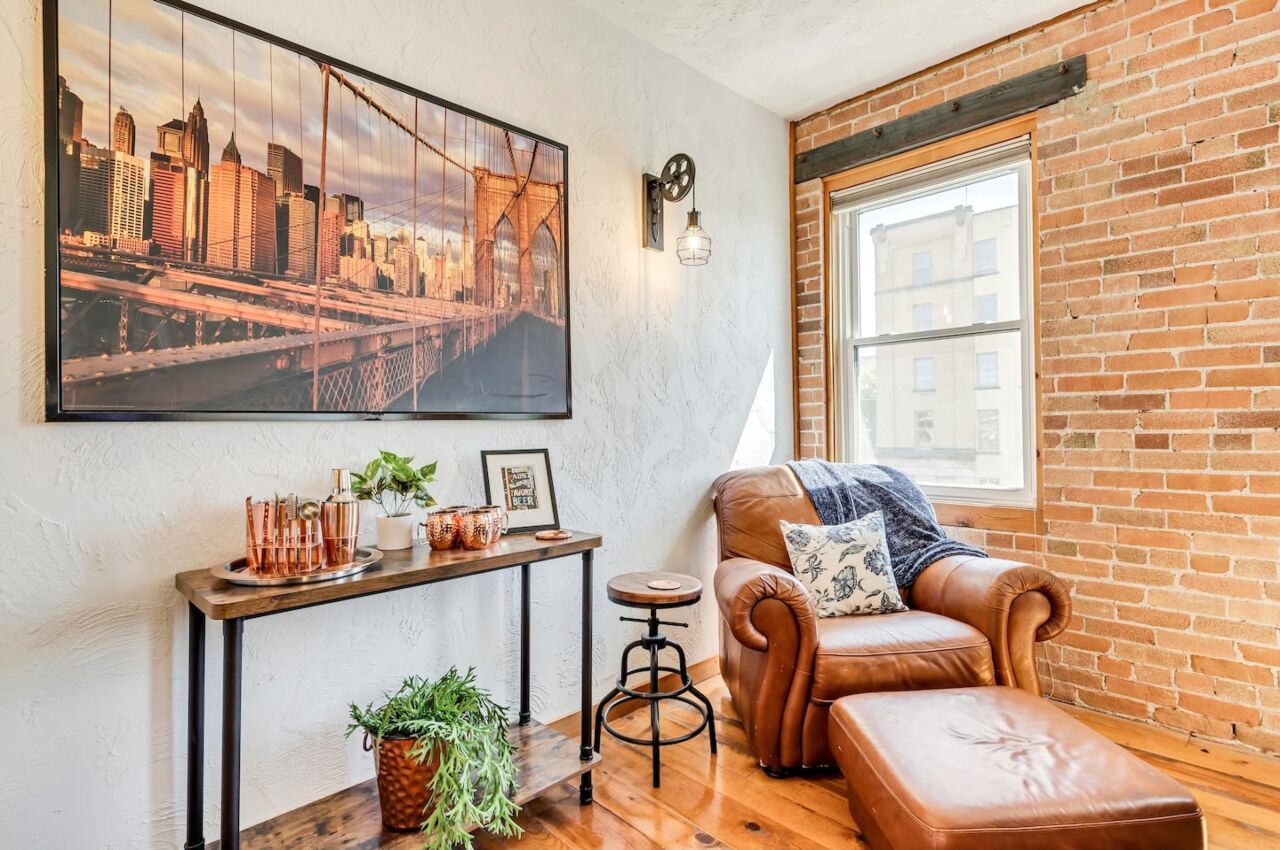 Located inside a beautiful 100-year old converted warehouse is this modern condo. The unit has a full-sized kitchen equipped with all appliances, and it features an open and airy living room with a couch that turns into a queen-sized bed. The master bedroom has a queen-sized bed with a full-sized bathroom. It's located right downtown and within walking distance to Gateway Mall and a ten-minute drive from the airport.
Four guests, one bedroom
Price: $169 per night
Quaint cottage near University of Utah and Little Cottonwood Canyon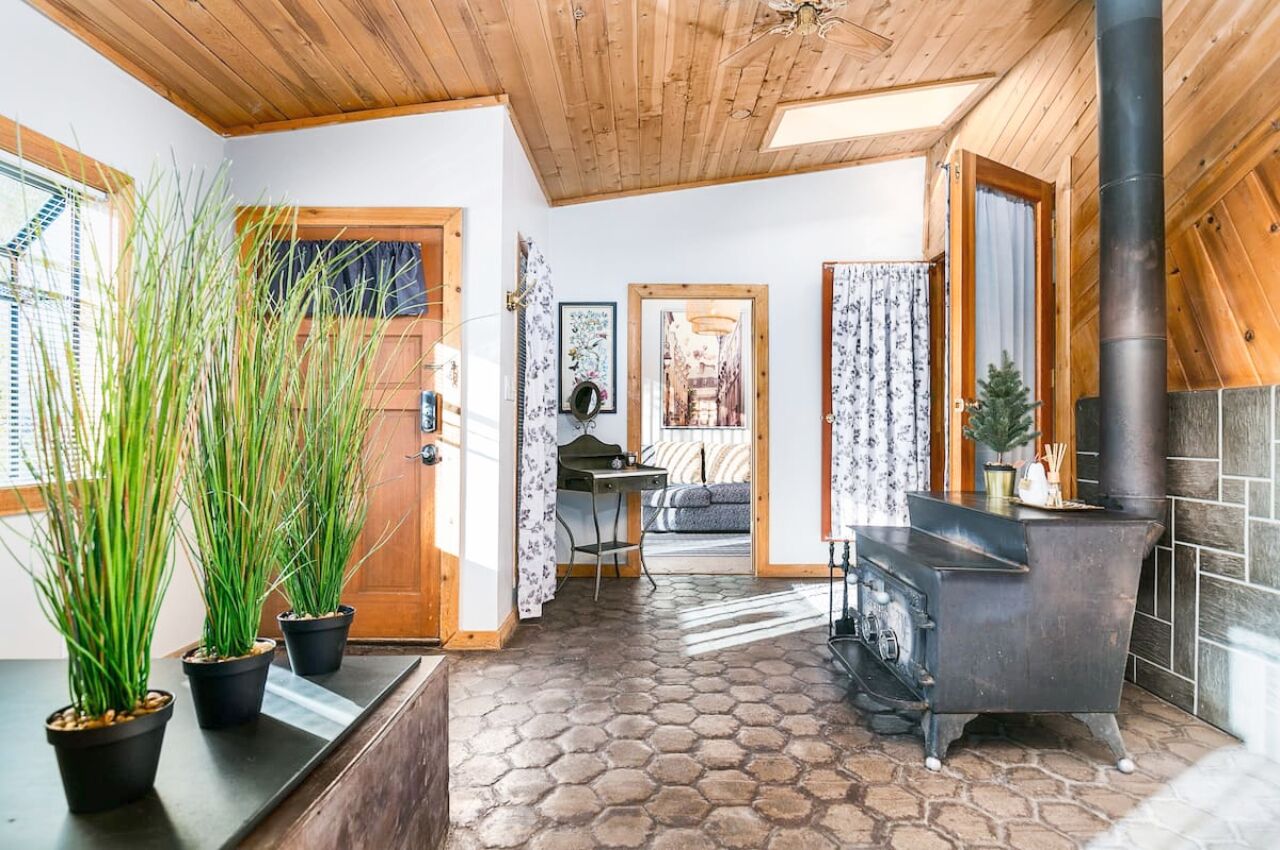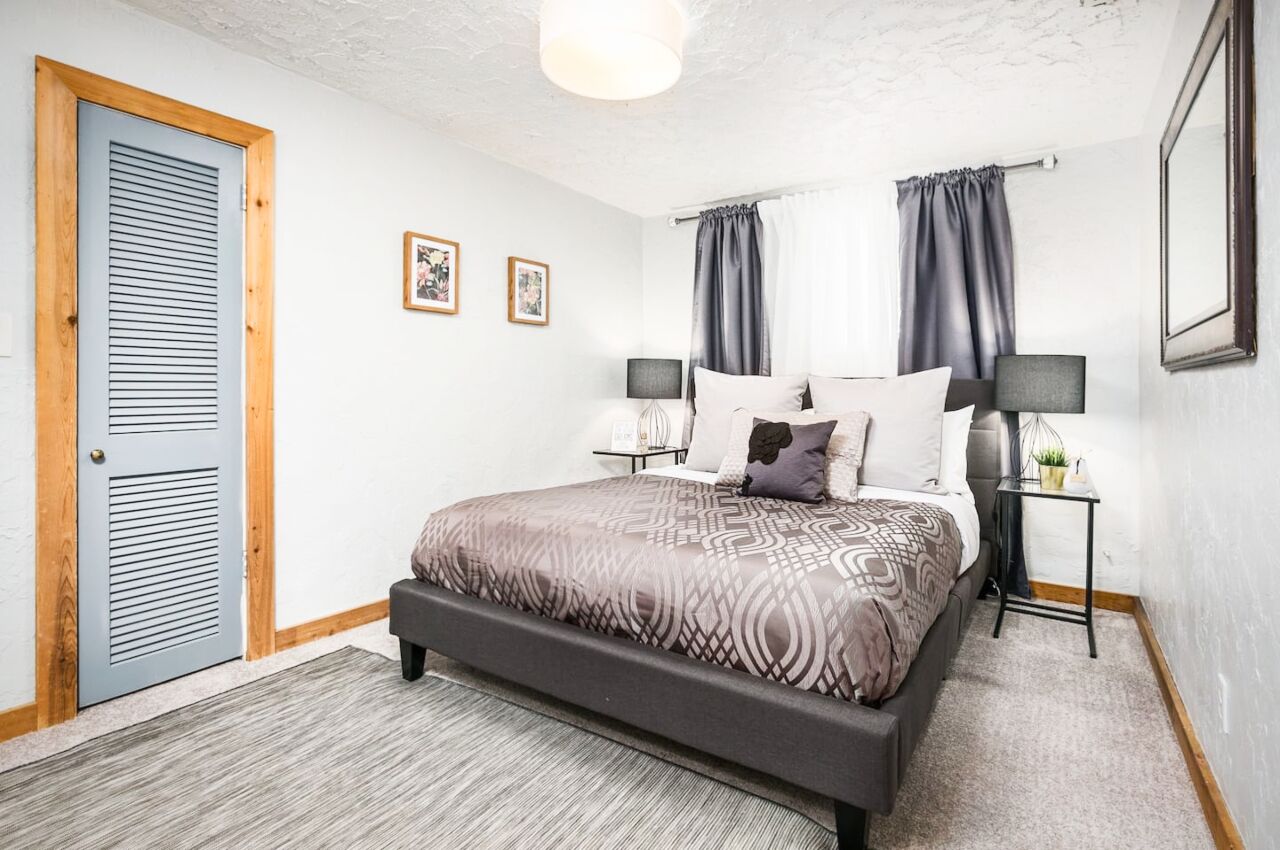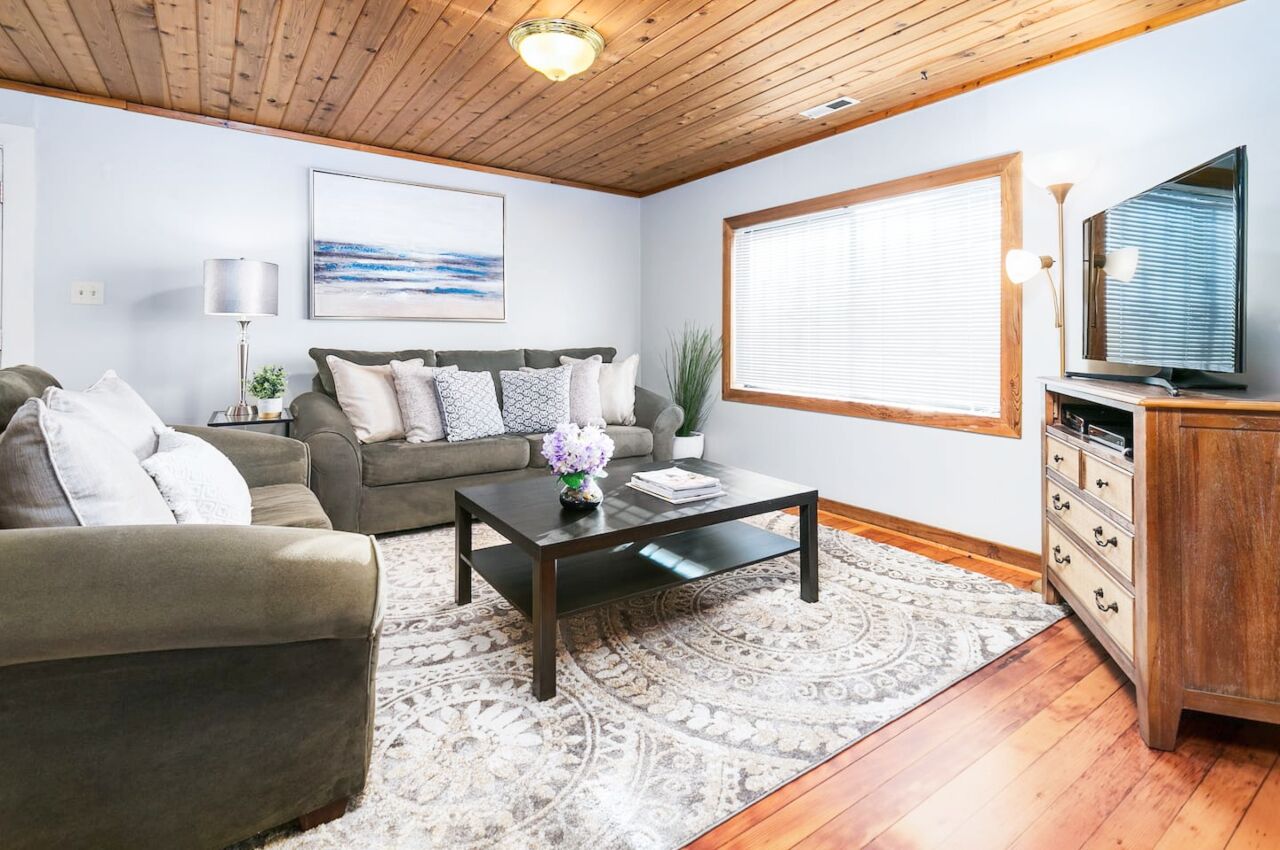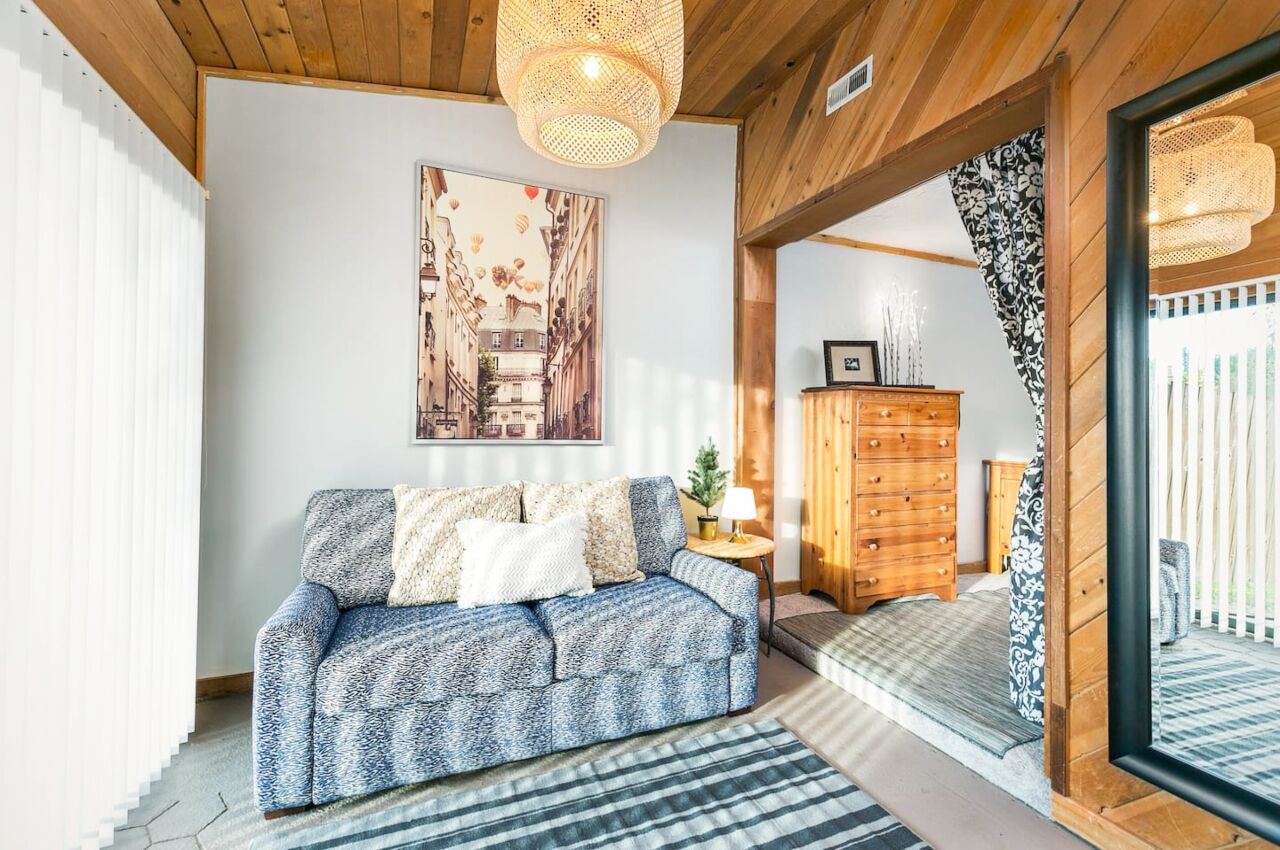 Experience this cottage-like home just five minutes from downtown. The cabin is located in a quiet, safe neighborhood, and there is a fully equipped kitchen, open living room plan, and dining area for guests. The master bedroom and guest bedroom are furnished with queen-sized beds and there's a sleeper sofa in the living room for extra guests. Here you can experience the best of downtown SLC (try Beer Bar) and the ski hills are less than an hour away.
Six guests, two-bedroom
Price: $209 per night
Contemporary home in Cottonwood Heights with mountain views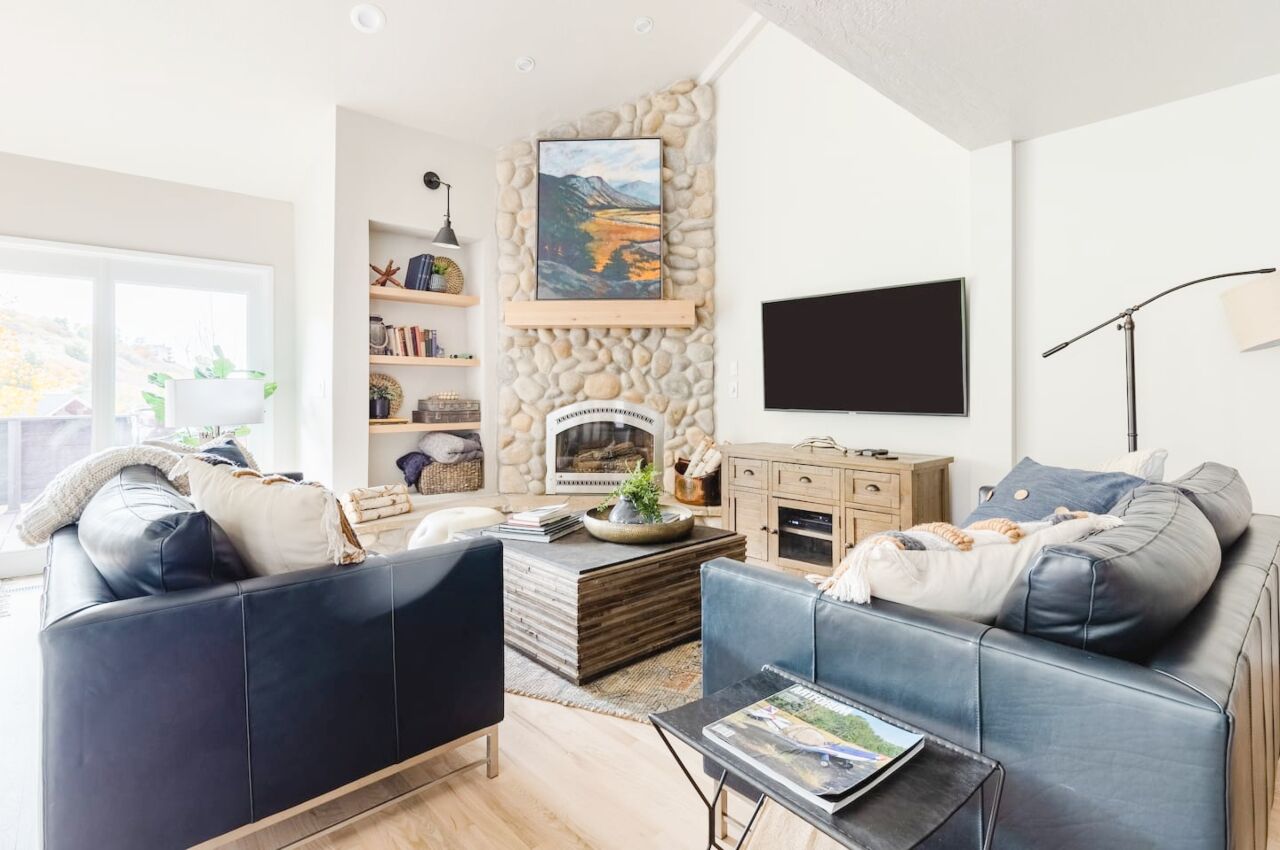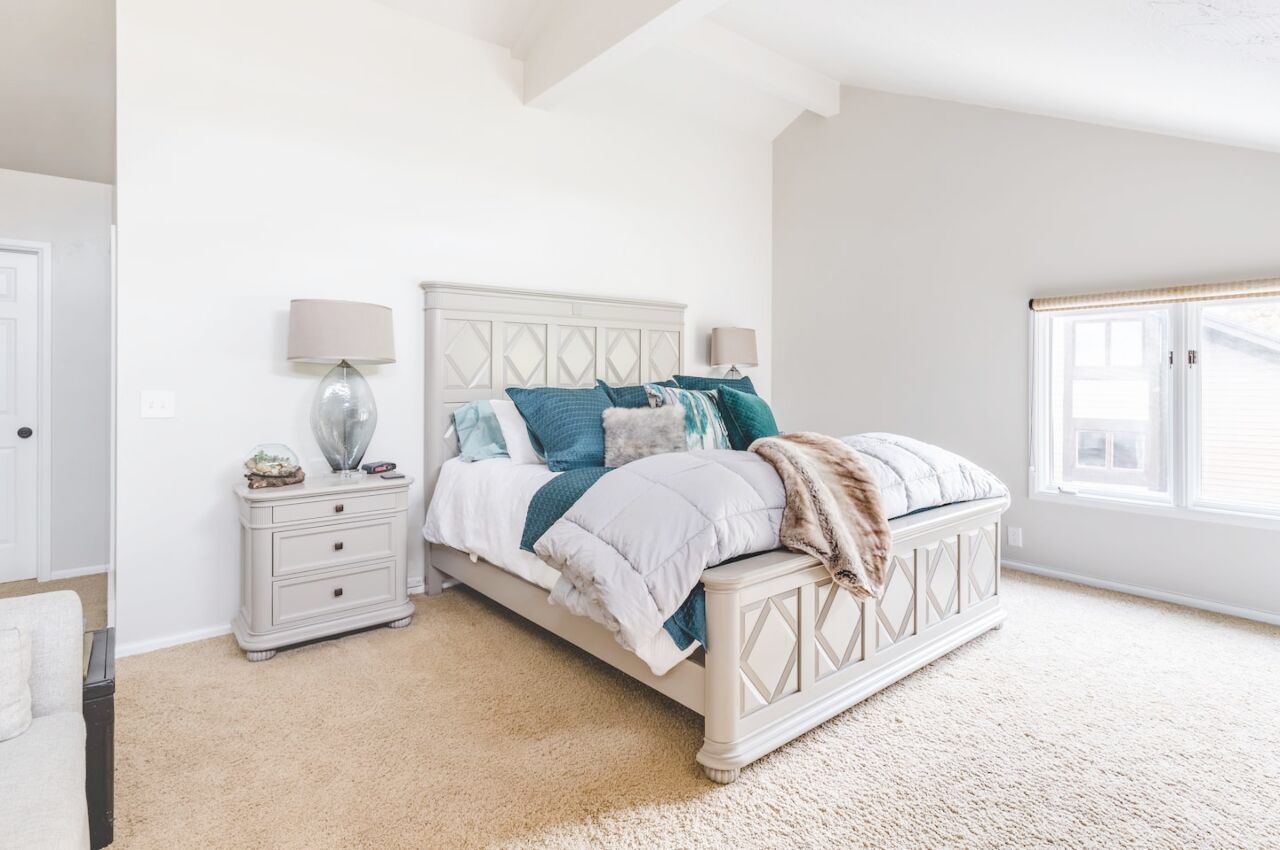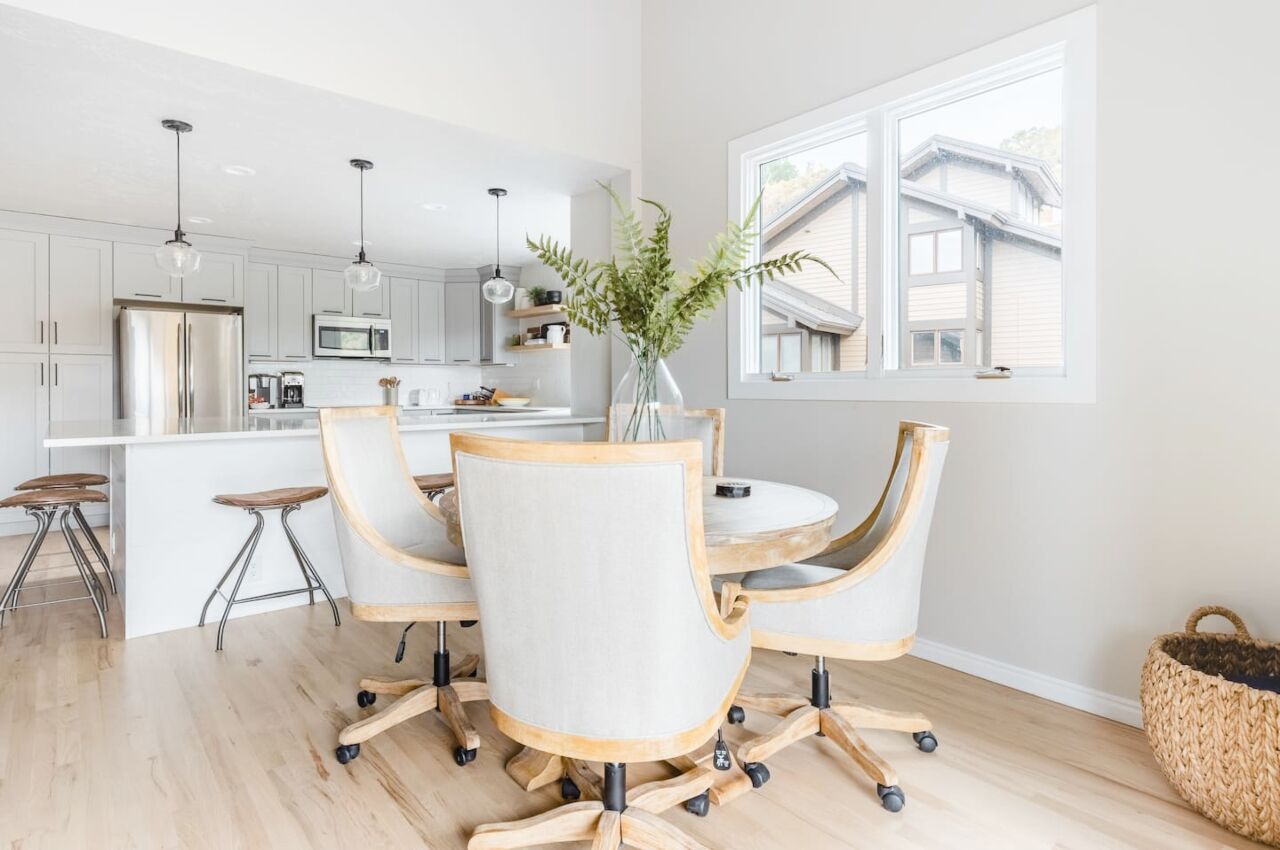 Welcome to a true escape from reality. This home is tucked away in Cottonwood Heights, the gateway to Little Cottonwood Canyon and all the epicness therewithin. The living space features a fireplace and seating area with a patio view and access, and there is a full kitchen with an island and two dining areas. Two bedrooms are equipped with king-sized beds, one has a queen-sized bed, and two full bathrooms and one-half bathroom. Guests can also see beautiful mountain views on the back patio and lounge in the hot tub.
Nine guests, three bedrooms
Price: $450 per night
Swanky downtown condo near convention center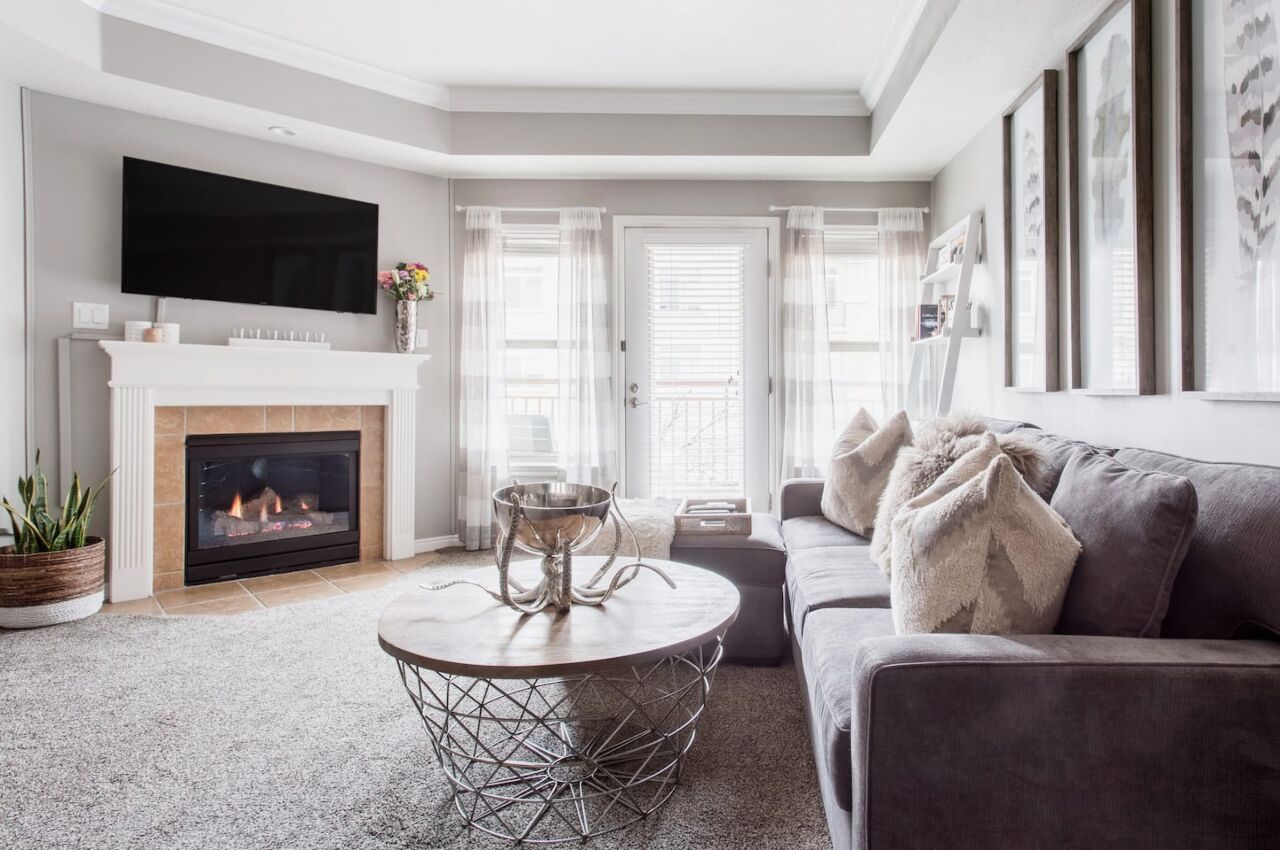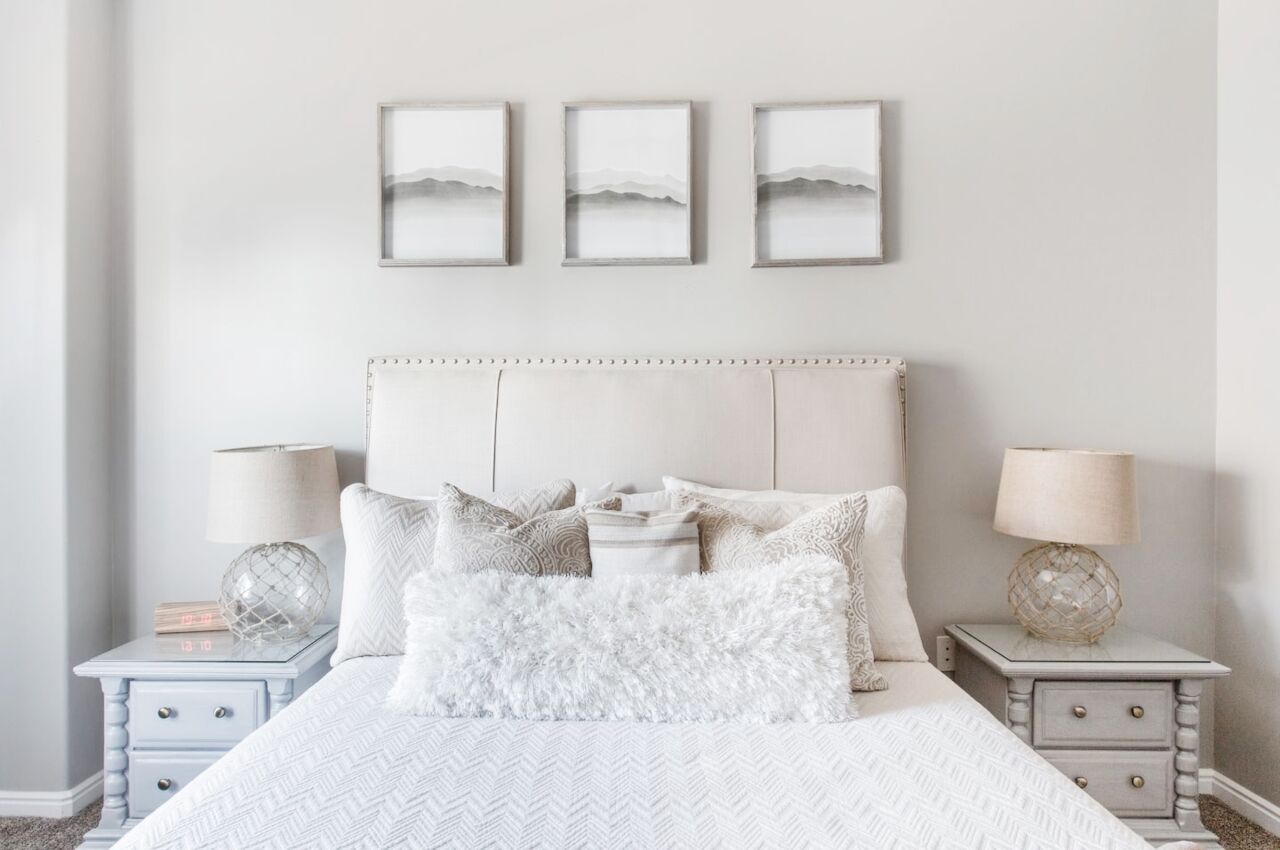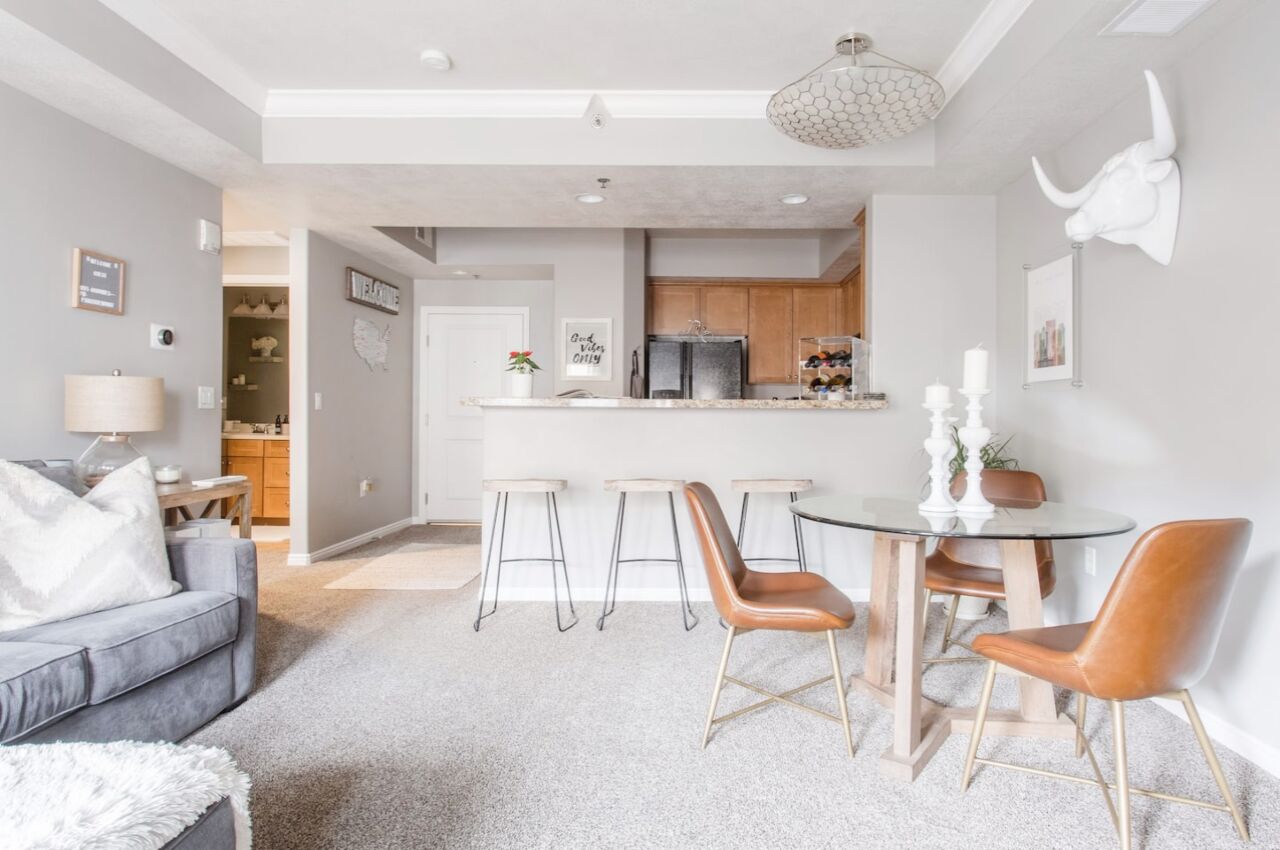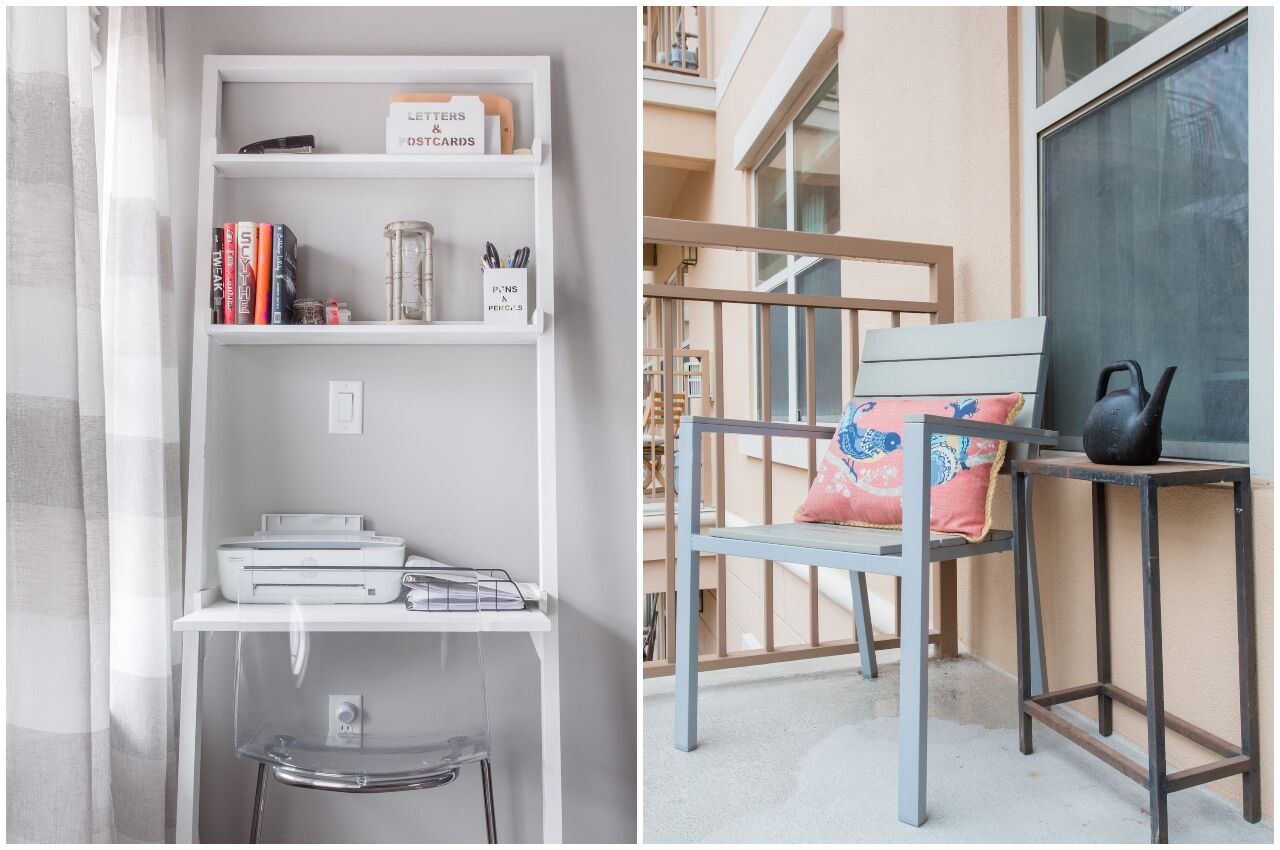 This modern downtown condo is perfect for a relaxing trip to Salt Lake City. There is a full kitchen with a bar stocked with wine (because not all ski days need to involve PBR). The living room and dining area are connected, and there is also an outdoor patio where you can sit and relax. You can also enjoy the shared gym, common area, and rooftop BBQ area.
Five guests, one bedroom
Price: $105 per night
The Hammock House with sauna and hot tub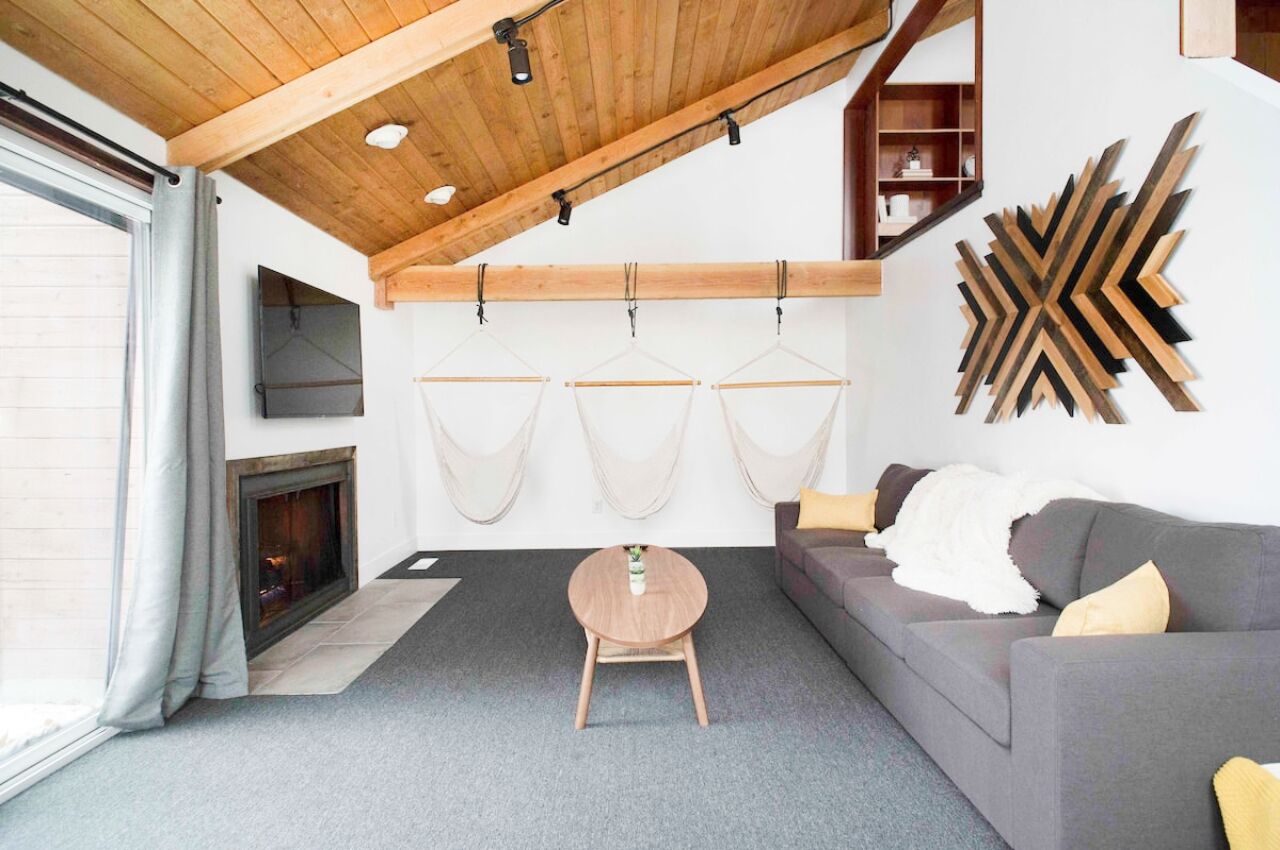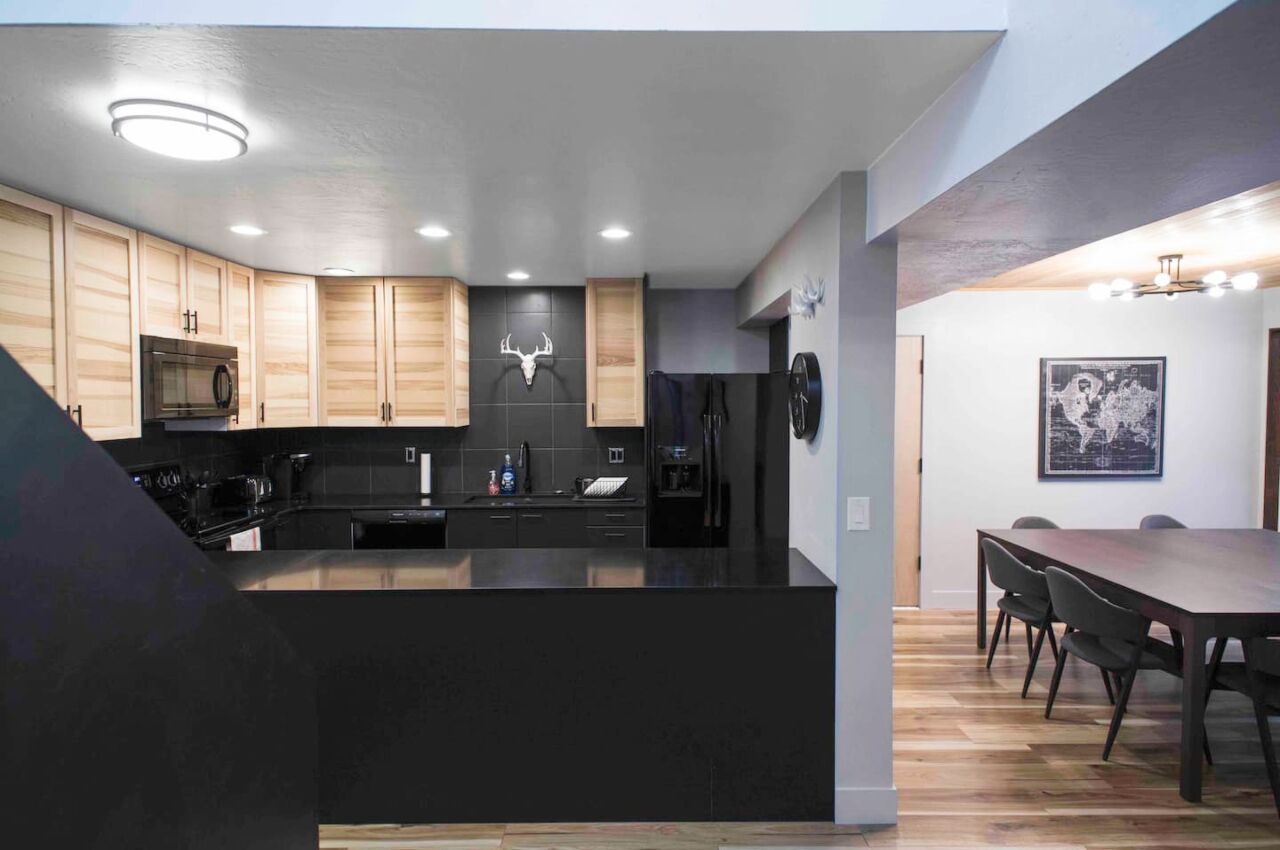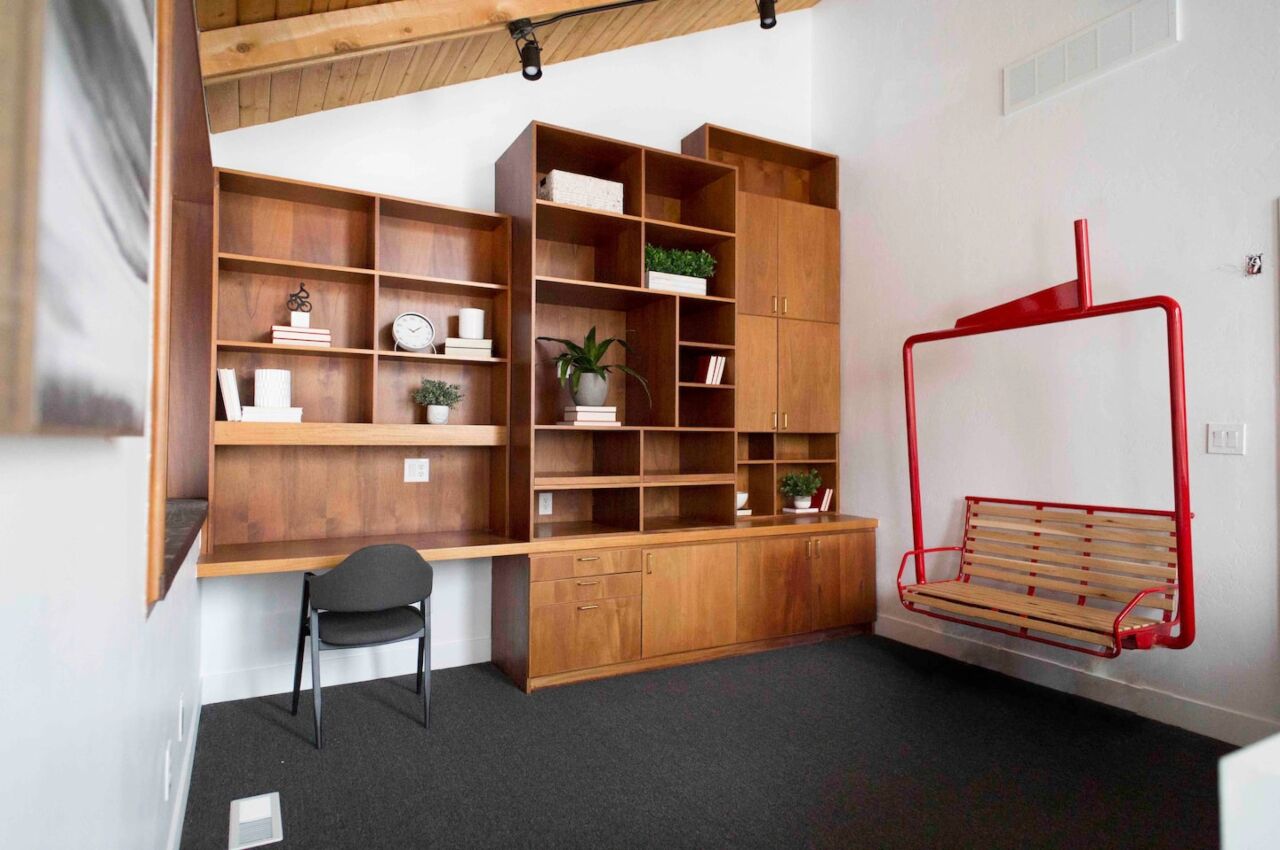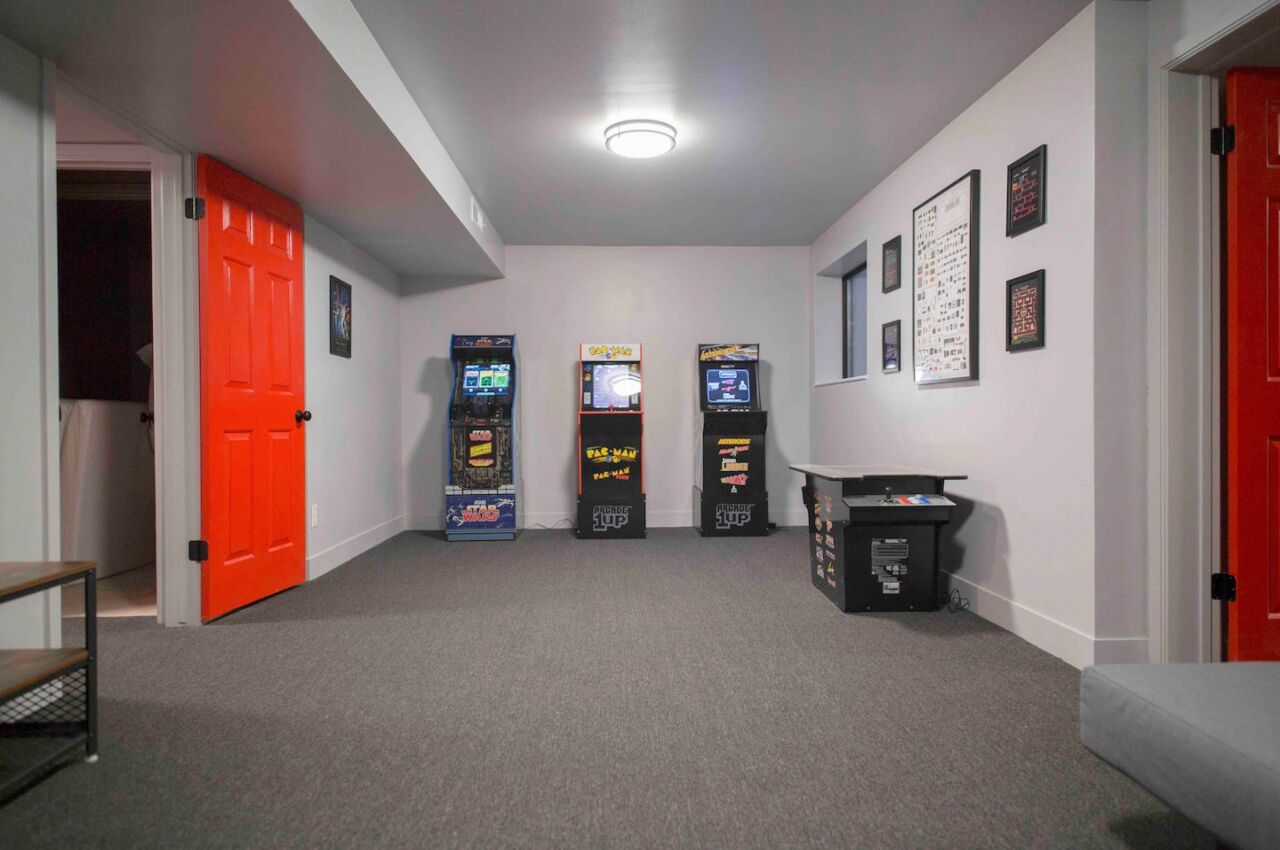 This spacious contemporary home, more commonly known as The Hammock House, sits at the mouth of Little Cottonwood Canyon. The Hammock House has a spacious living room with three conveniently-placed hammocks for apres-lounging and the industrial sleek style kitchen comes equipped with all appliances. The home also has a game room and a backyard sauna and hot tub if you want to loosen up after a long day of skiing.
Twelve guests, four bedrooms
Price: $399 per night
Pet-friendly family retreat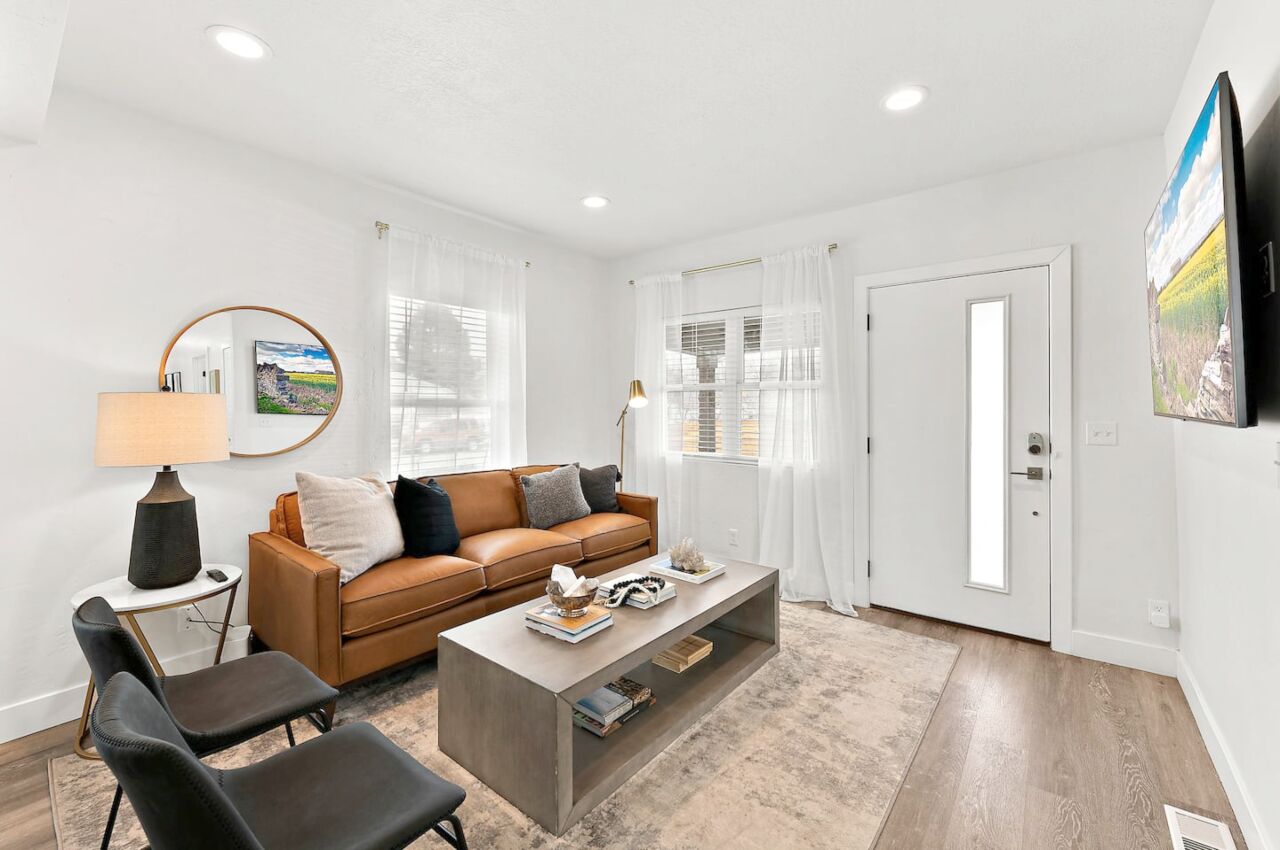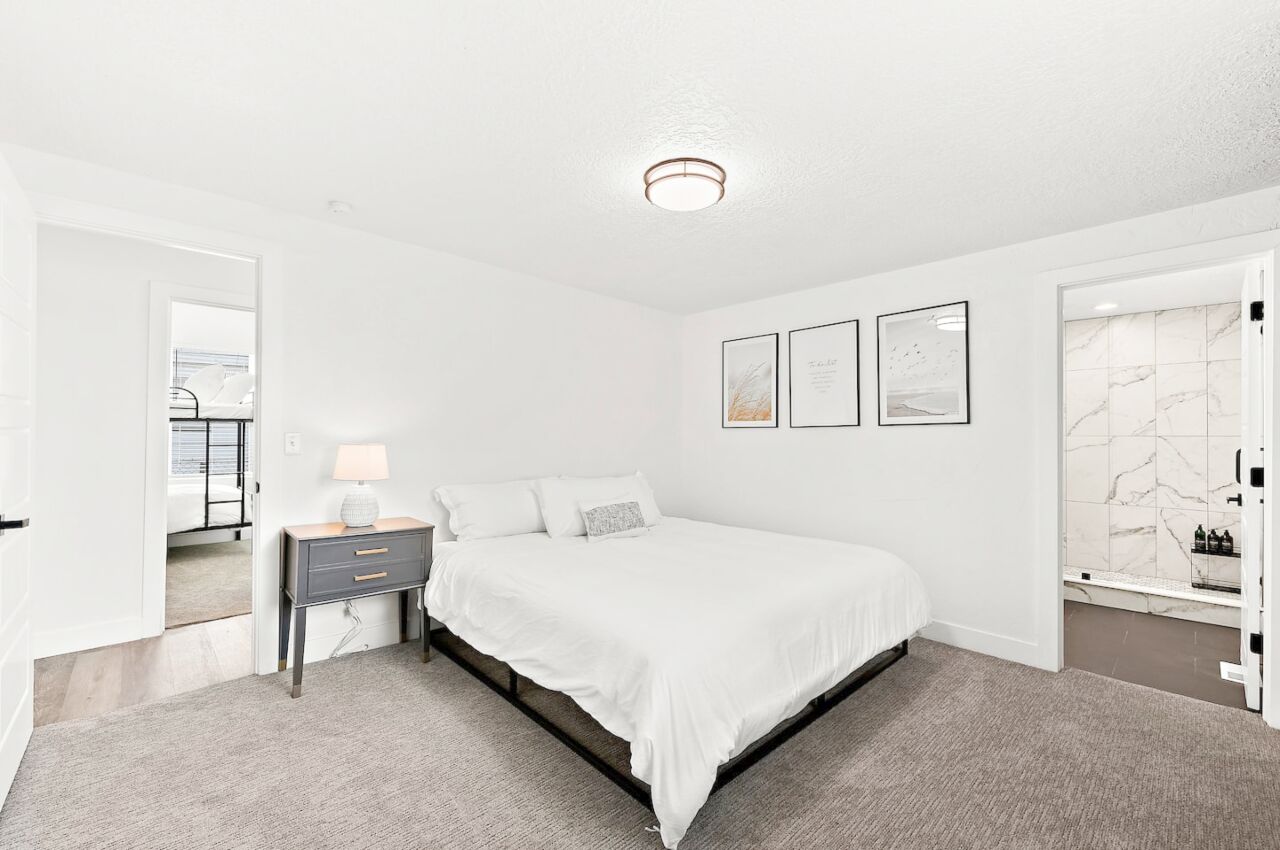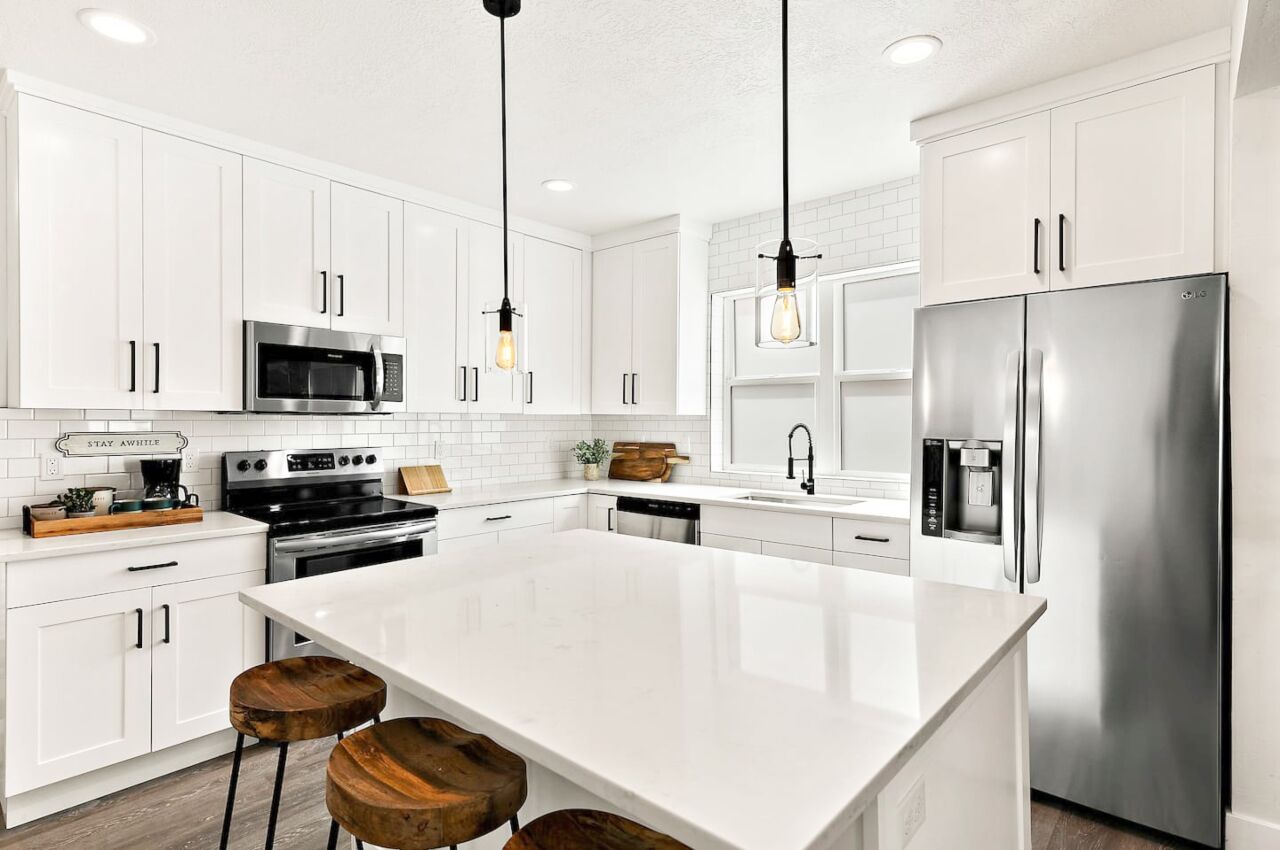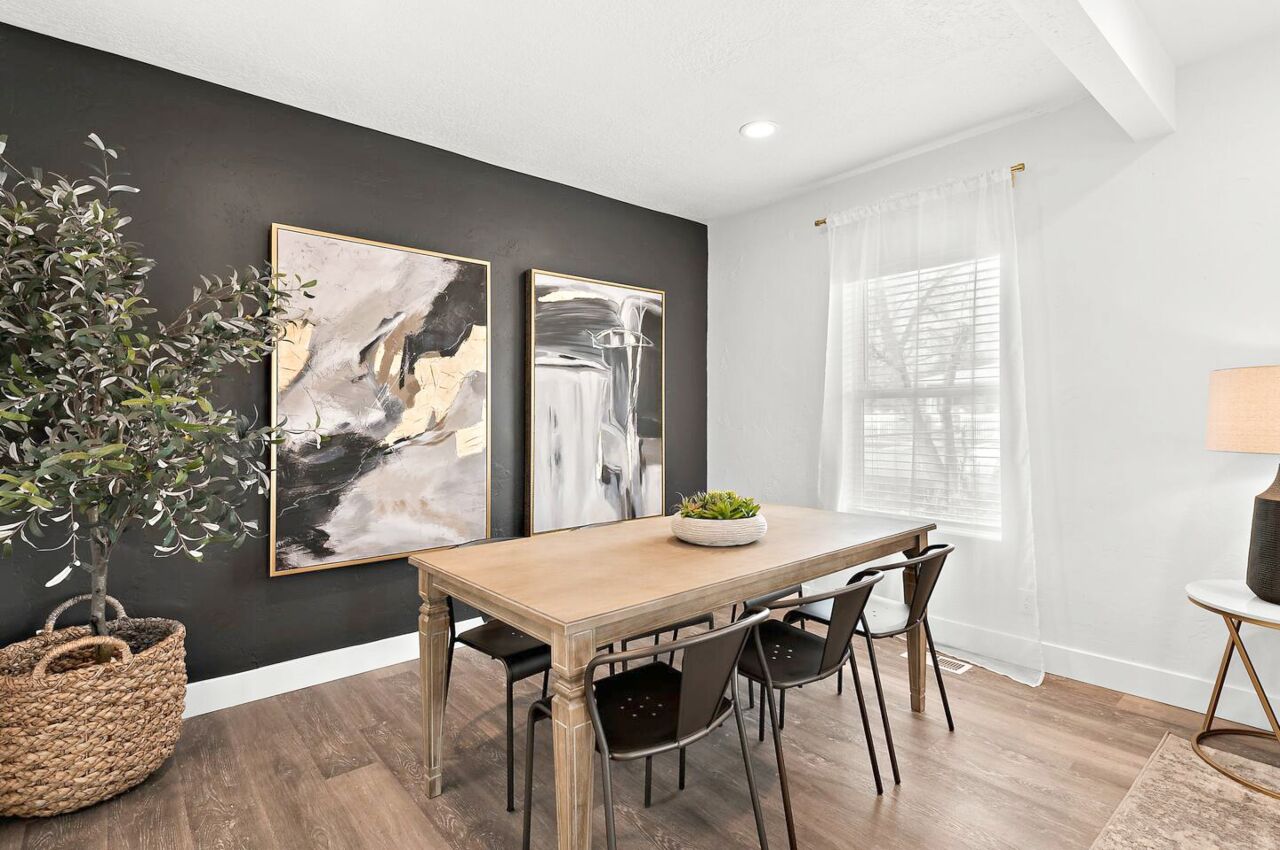 Contemporary meets chic at this fully renovated four-bedroom two-bath home. This one is ideal for families and groups, or couples trips. The house has a full kitchen with an island and dining area for guests to sit and have dinner. Two rooms have full king-sized beds, and one room has a queen bed while the other has two bunk beds. There is also a fully fenced-in backyard for the kids to play around or your small dog to run around in.
10 guests, four bedrooms
Price: $152 per night
Remodeled basement space near Park City and ski resorts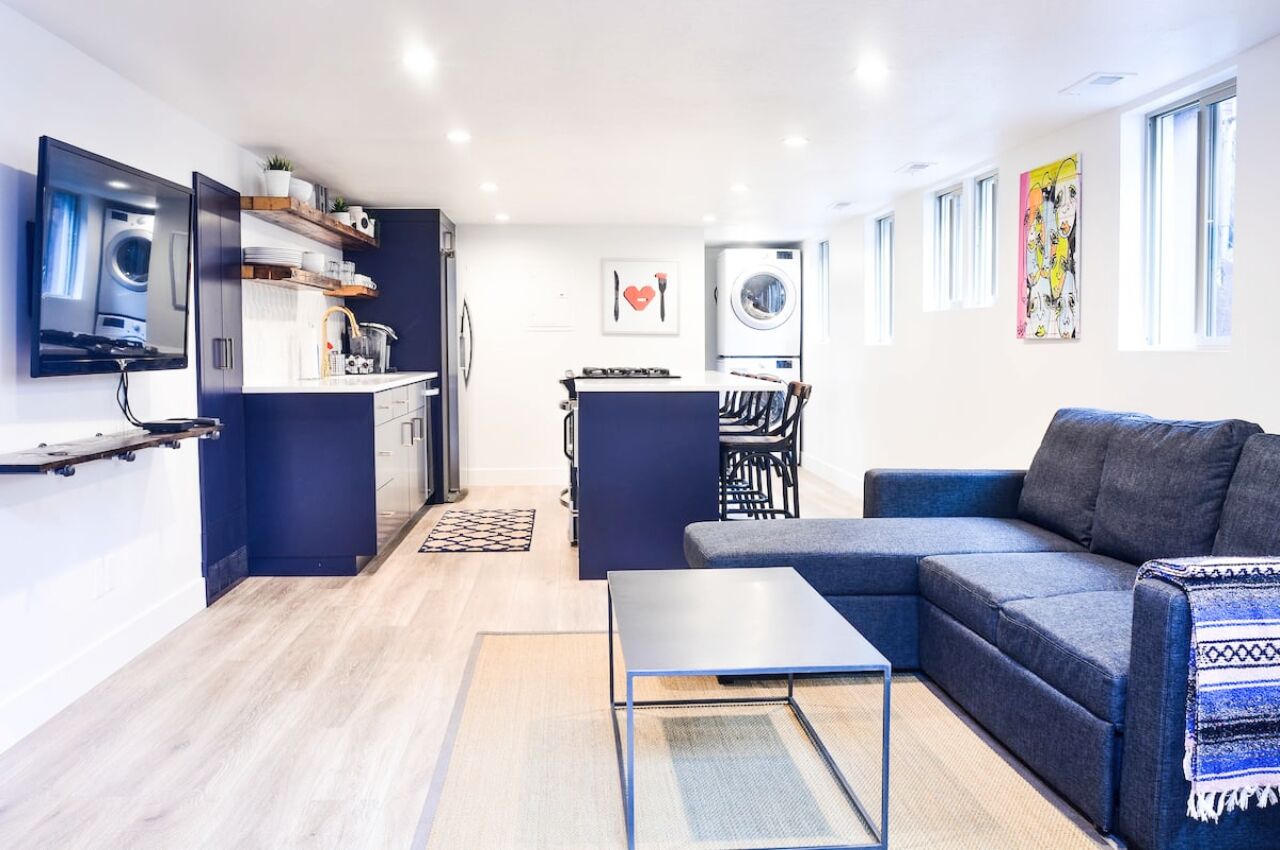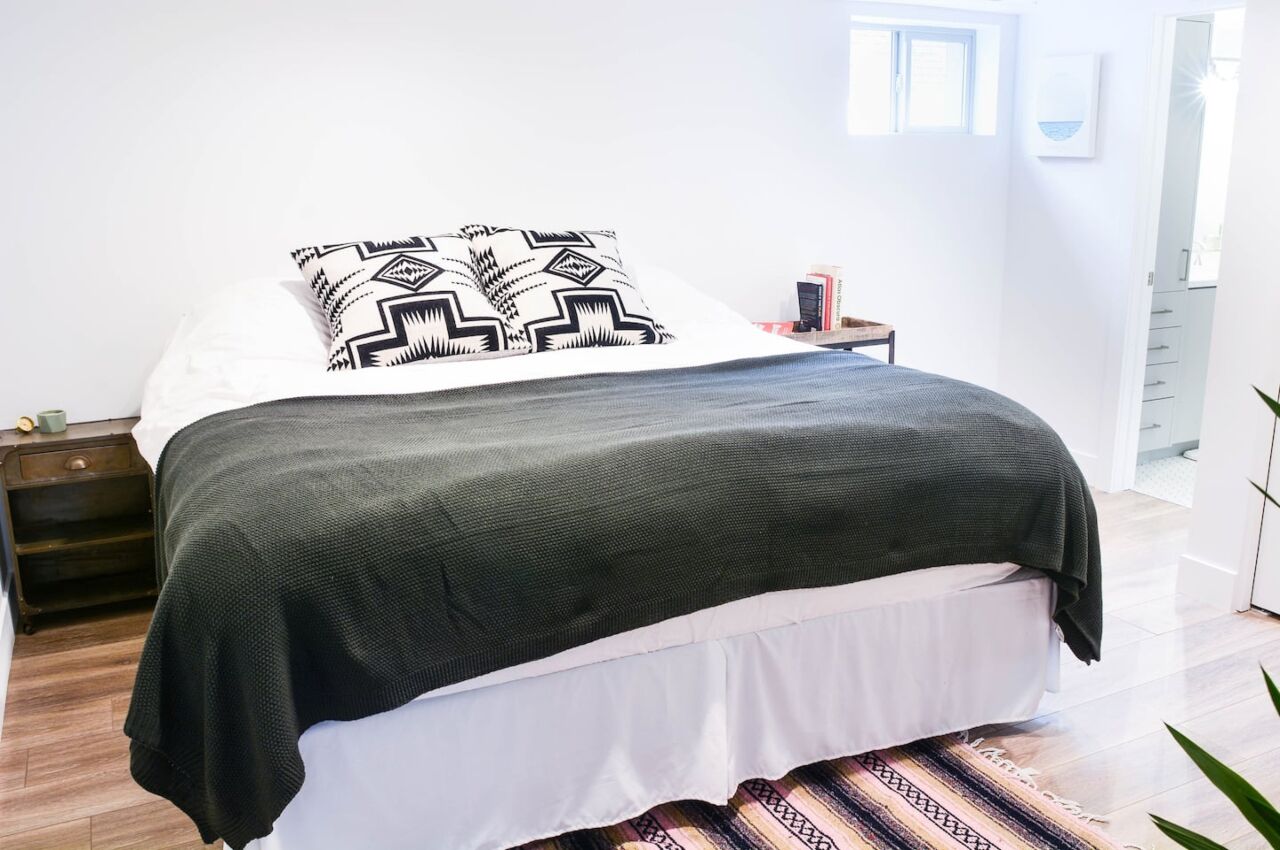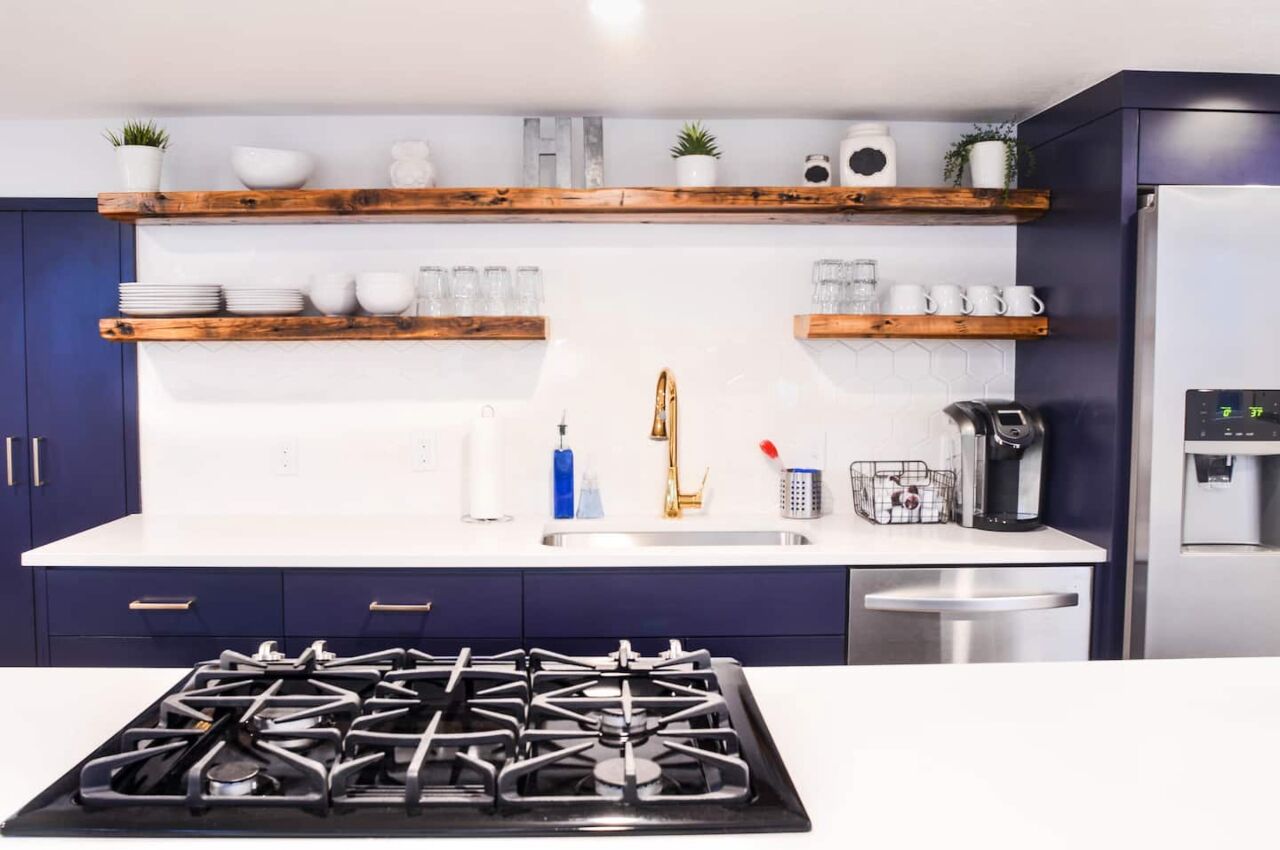 Centrally located between SLC and Park City, this remodeled basement space has a kitchenette with a full fridge and oven and an island bar area for seating. There is also a full bedroom and bathroom with a sliding door for more privacy. This Salt Lake City Airbnb is located in the basement of a home, but the room has been remolded with additional insulation to eliminate sound and keep you warm on those chilly winter evenings.
Four guests, one bedroom
Price: $92 per night
Stylish apartment in 100 year old historical building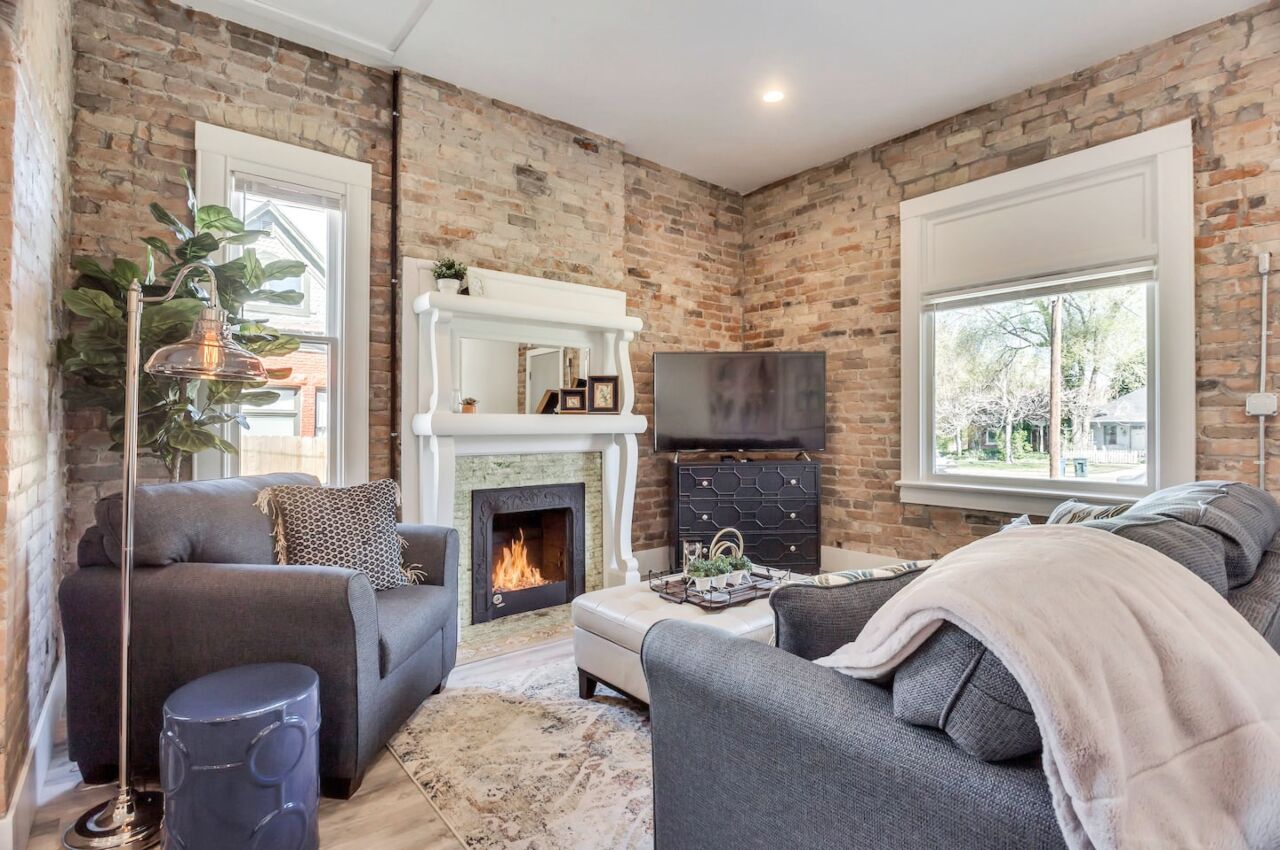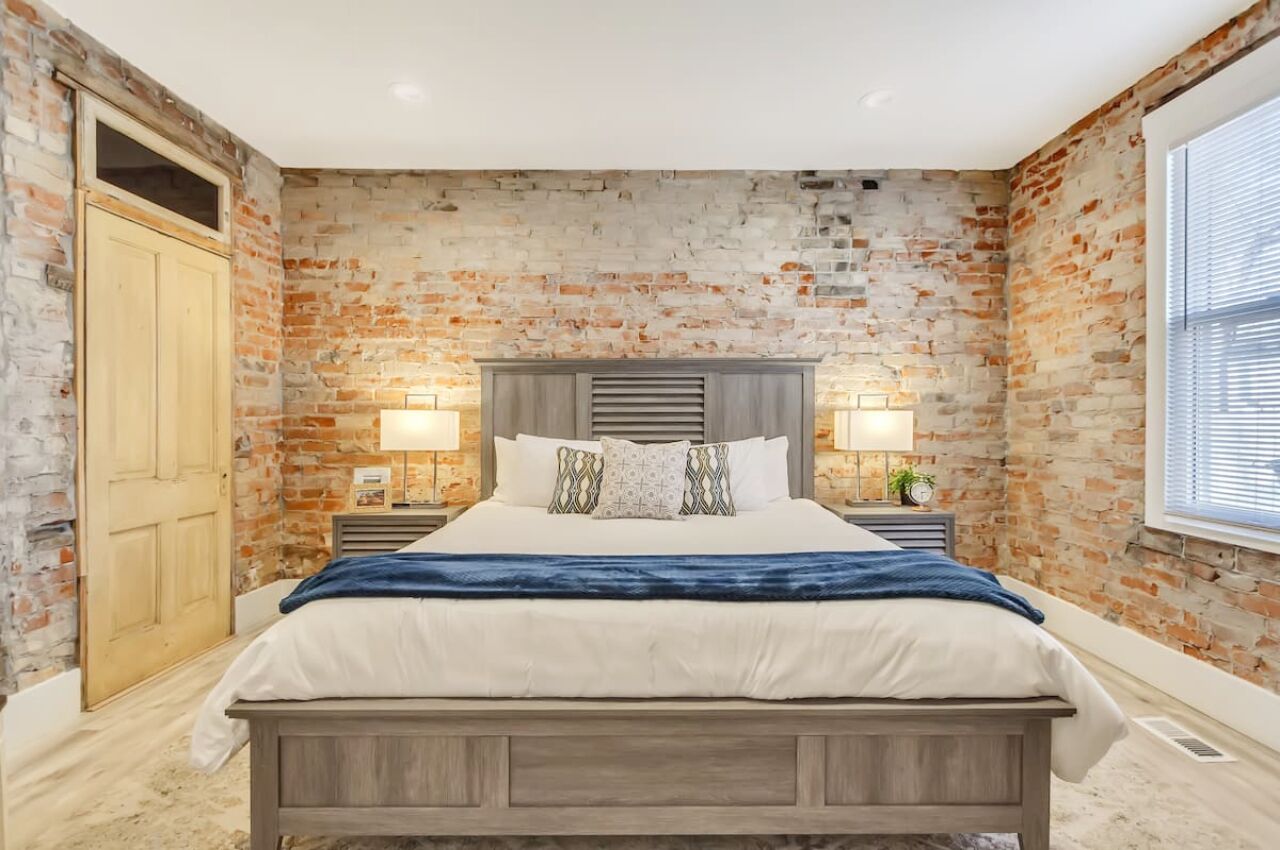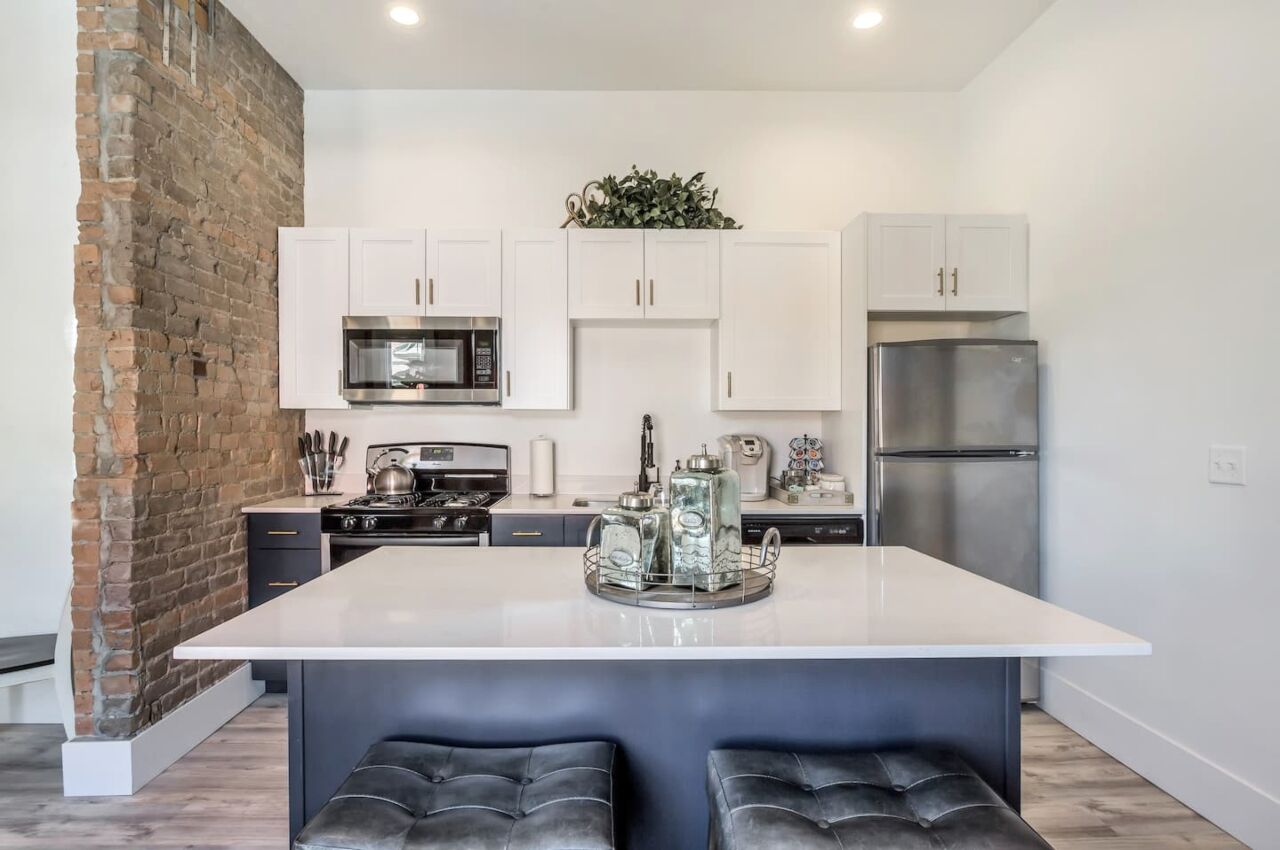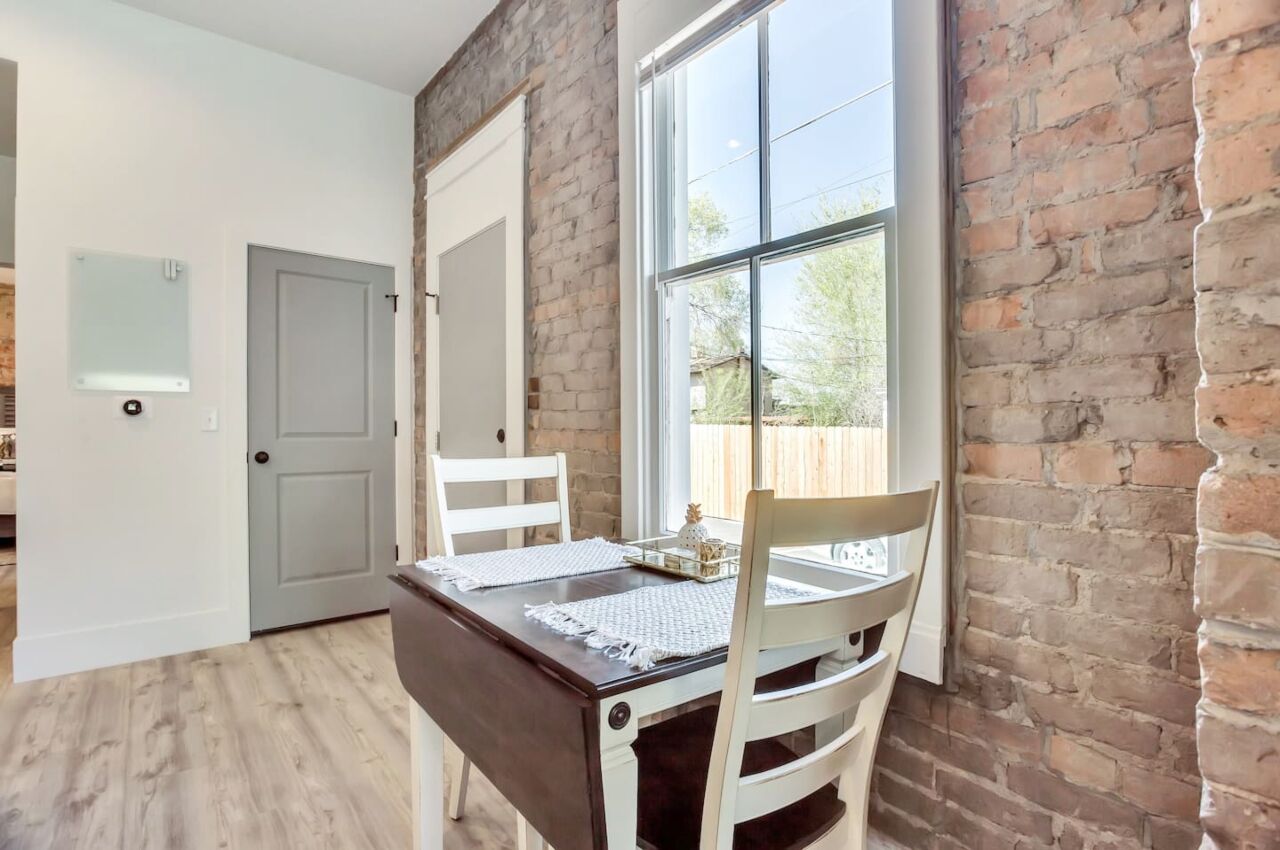 This 100-year-old industrial-style apartment boasts a full kitchen and living room with a view. Its couch has a queen-size memory foam sofa bed (because you know your buddy wants to come on the ski trip but can't afford that full bedroom), a 55″ 4k Roku smart tv, and a fireplace. The bedroom has a king-sized bed with a full bathroom attached and a walk-in closet with a roll-away bed for even more sleeping space. This home is kid-friendly, and if needed, the host will provide a complimentary Pack-N-Play, high chair, or booster seat & toys.
Five guests, one bedroom
Price: $126 per night
Artistic bright and airy townhouse in downtown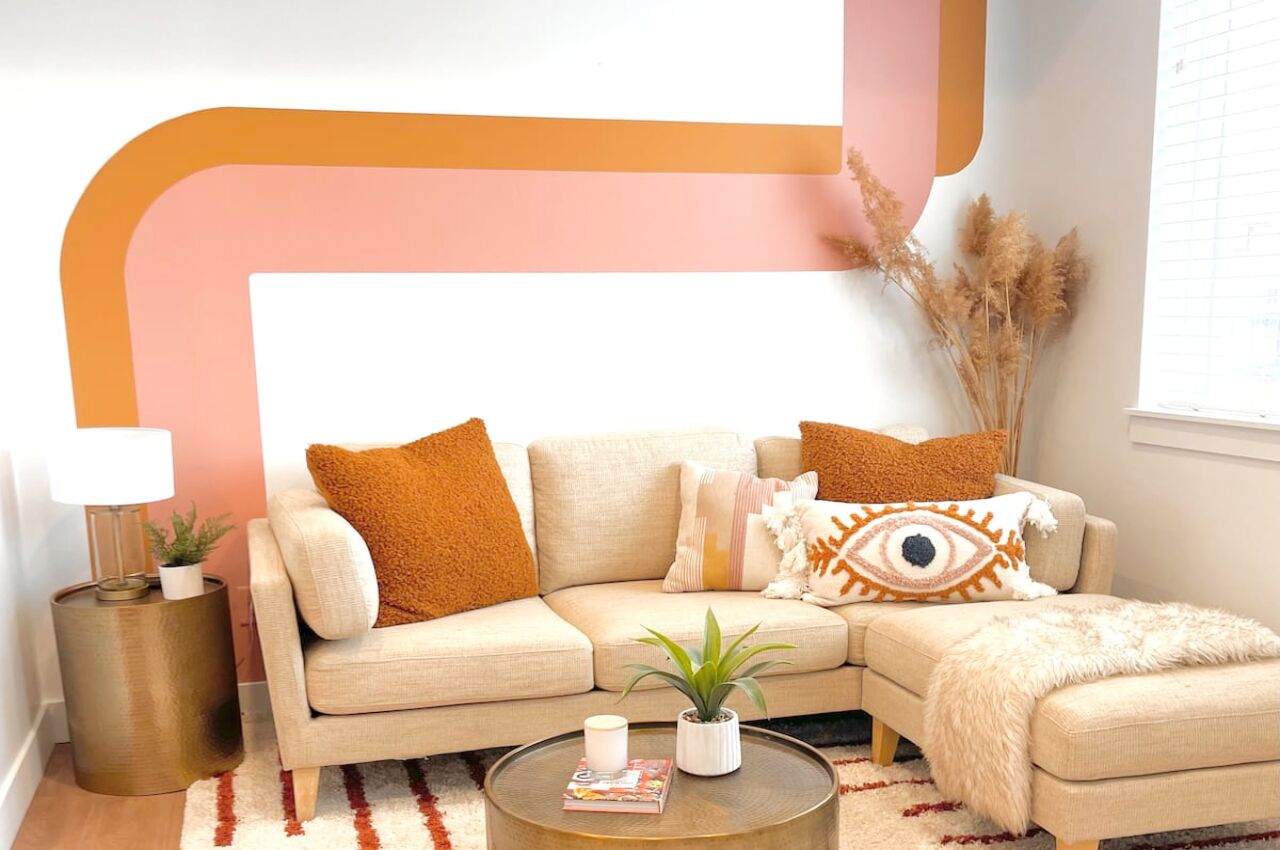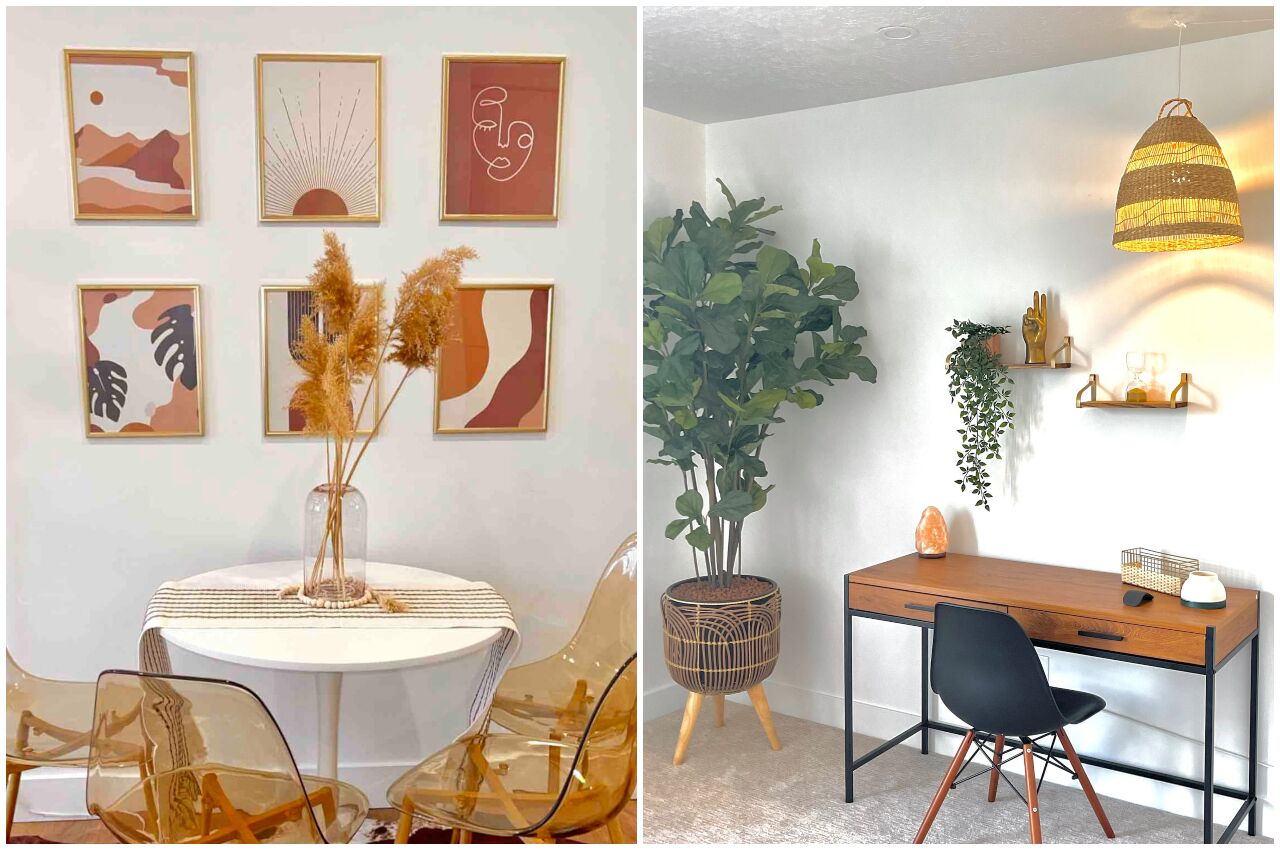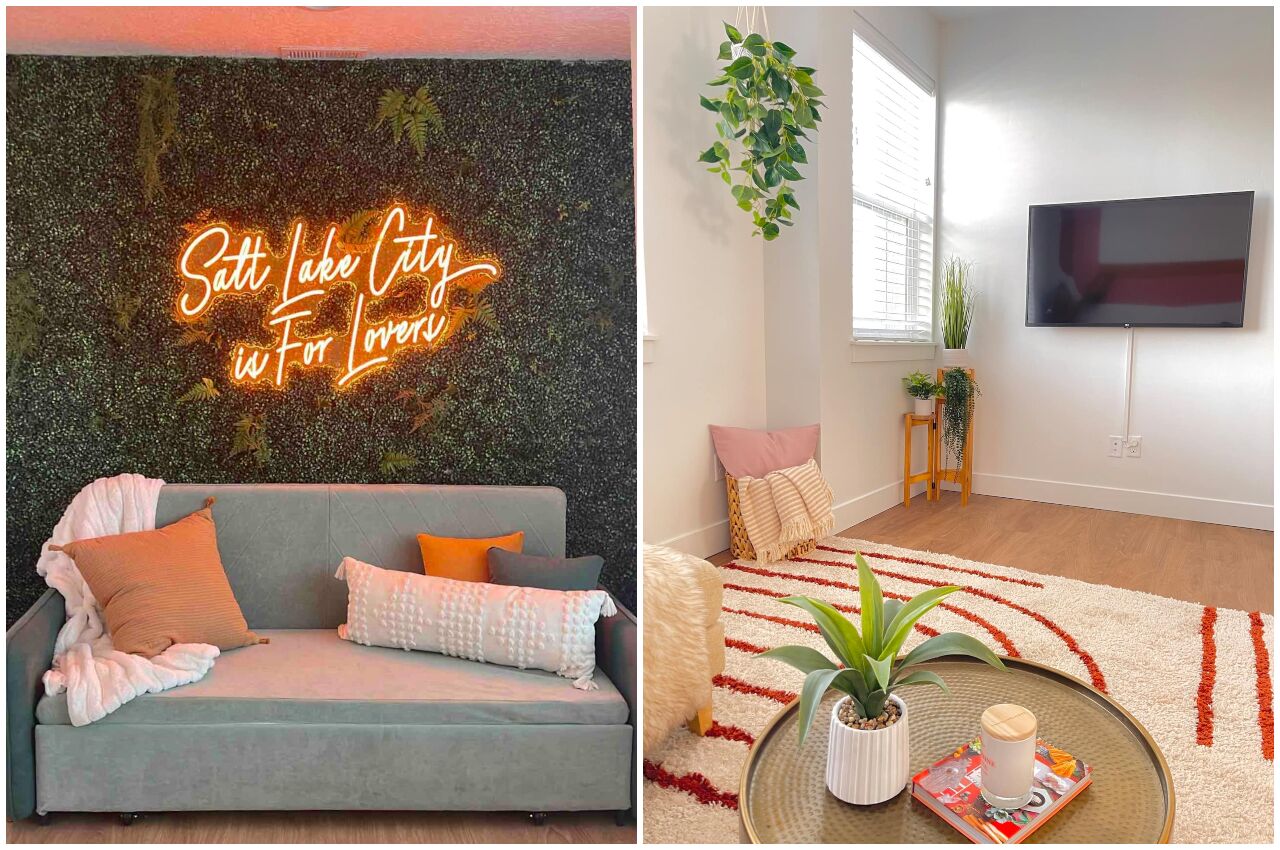 Who doesn't love a bright Bohoemiam townhouse conveniently located next to coffee shops, local bars, and restaurants? This townhouse has a smart garage, kitchen, and complete living room with a couch that can be converted into a bed. There is also an outdoor patio where guests can sit and enjoy a morning coffee.
Four guests, one bedroom
Price: $120 per night
More like this
What did you think of this story?