7 One-of-a-Kind Museums Not To Miss in Orlando, FL
Say what you will about theme parks in Orlando, but it's pretty darn fun zooming around on a Mount Everest-themed roller coaster or actually getting to walk through the stores and towns from the Harry Potter books.
While Orlando has a (deserved) rep as being home to the world's best theme parks, that's not all Florida has to offer visitors. The large city is bursting with things to do, including plenty of Orlando museums that offer something beyond the norm. Sure, there are science and art museums (including the 100-year-old Orlando Museum of Art), but there are also exhibits that display Florida's weirder — or at least quirkier — side.
These are seven of the best museums in Orlando for when you want to experience something you won't find anywhere else — and have had your fill of waiting in theme park ice cream lines.
The most unique museums in Orlando
Orlando is a pretty easy city for getting around and rideshares are always available. There are bike share programs as well, but you'll want to use those only in the neighborhoods — many of the museums and theme parks are connected by highways, so it's not the most walkable or bikeable city for moving between some of the top attractions.
Titanic: The Artifact Exhibition
The Titanic: The Experience is a museum on the history of the famous ocean liner: the ill-fated RMS Titanic. The original Titanic was a luxury liner that set sail from Southampton, England on April 10, 1912, headed for New York City. On April 14, the ship struck an iceberg and eventually sank, resulting in the death of more than 1,500 passengers and crew members. The sinking of the Titanic is one of the most famous maritime disasters in history and has been the subject of numerous books, movies, and other forms of media. You may remember a little film from the 1990s of the same name.
The Titanic Museum in Orlando offers visitors an opportunity to step back in time and experience the luxury and grandeur of the original Titanic. The museum features replicas of the ship's grand staircases, staterooms, and other areas, as well as interactive exhibits about the ship's history and the events leading up to its sinking.
One of the key features of the museum is the "Iceberg Experience," which simulates the feeling of the ship hitting the iceberg, complete with sound and light effects, giving visitors a sense of what it might have been like to be on the ship at the point of no return. The museum also has high-tech exhibits on the ship's construction, its passengers, and its crew, as well as the events leading up to the sinking and the aftermath of the disaster.
It also has a collection of artifacts and memorabilia from the original Titanic, including personal items from passengers and crew members. Some of the collection includes replicas of the ship's deck chairs, a piece of the ship's grand staircase, and a replica of a first-class stateroom. Basic tickets include museum admission, but you can add on various guided tours or spring for a formal dinner gala in the style of the actual Titanic.
Address: 7324 International Drive, Orlando, FL 32819
Hours of operation: Sun – Thu, 10 AM – 8 PM. Fri & Sat, 10 AM – 5 PM
Cost: Adults are $23.95, children are $17.95, seniors are $19.95, and military are $21.95
Ripley's Believe It or Not!
 

View this post on Instagram

 
Okay, maybe you've heard of the Ripley's Believe It or Not chain of museums and entertainment complex. But the cool thing about them is that each one is different, and the Believe It or Not is undoubtedly one of the most unique museums in Orlando.
At the Orlando Ripley's, you can expect to find strange and unusual artifacts from around the world, including a shrunken human head, a two-headed snake, and a vampire killing kit. There's also a 3,000-pound meteorite guests can touch as part of the large NASA Exhibit. That same exhibit also has hands-on activities, astronaut gloves, and filming items from the Star Wars films.
Other cool exhibits include a wax figure display and a section dedicated to "Weird Florida," which is exactly what you think it is: strange oddities from Florida, including, as the museum claims "an alligator owned by Ernest Hemingway."
Address: 8201 International Dr, Orlando, FL 32819
Hours of operation: Daily, 10 AM – 10 PM (11 PM on weekends)
Cost: Adults start at $27.99, children start at $18.99
The Museum of Military History
The Museum of Military History in Kissimmee (about 25 minutes south of Orlando) is a non-profit, volunteer-run museum dedicated to preserving and showcasing the history of warfare. It features a wide variety of exhibits and artifacts from various military conflicts, including World War I, World War II, the Korean War, and the Vietnam War. The museum has an extensive collection of military vehicles, weapons, equipment, uniforms and gear, as well as memorabilia and artifacts such as photographs, medals, and personal items from soldiers and veterans.
Visitors can also get hands-on with exhibits focused on giving guests a taste of what it may have been like to be a soldier in various conflicts. The museum focuses mostly on America's military history but has a collection of artifacts from other countries.
Address: 5210 W. Irlo Bronson Memorial Hwy., Kissimmee, FL, 34746
Hours of operation: 10 AM – 6 PM, closed Mondays
Cost: Adults are $12, seniors are $11, active military are free. Retired military members and students are $9.
The Orange County Regional History Center
 

View this post on Instagram

 
The name may not sound too exciting, but this is one of the coolest museums in Orlando for history buffs. It offers walk-through exhibits on everything from recreated Spanish missions to the history of citrus farming in central Florida. The museum has a wide variety of artifacts and exhibits on the history of Orlando and its once-swampland, including artifacts from the Seminole and Timucua tribes, as well as items from the colonial and early American periods up to Orlando's current theme-park era. It covers four floors and is in a lovely historic building from 1927.
And don't think this is one of the museums in Orlando targeted mostly to adults. The museum features interactive exhibits allowing visitors to experience what life was like in Orange County during different periods. For example, visitors can try on period clothing, play old-fashioned games, and learn about the everyday lives of people who lived in the area in the past. There's a gift shop in case kids decide one of the classic toys they played with at an exhibit is worth taking home.
Address: 65 E Central Blvd., Orlando, FL 32801
Hours of operation: Daily 10 AM – 5 PM (opens at 12 PM on Sunday)
Cost: Kids are $6; seniors, students and military are $7; adults are $8.
The Jack Kerouac House
The Orlando Jack Kerouac House, also known as the Jack Kerouac House of Road, is the historic home of famous Beat Generation author Jack Kerouac. He lived there from age 8 to 22, and it is now open to the public as a museum.
The house is restored to its original condition and features exhibits that showcase the life and work of Kerouac. Visitors can see photographs and personal artifacts, including Kerouac's typewriter, manuscripts, and books. The museum also has an extensive collection of artifacts, photographs and documents related to the Beat Generation and the literary movement of the 1950s and 1960s.
The Beat Generation was a group of American writers, artists, and intellectuals who emerged in the 1950s, known for their rejection of conventional social norms, their focus on personal freedoms, and their experimentation with drugs and alternative forms of sexuality. They're known for literary works celebrating counterculture, and Kerouac is potentially the most famous.
The house is also a cultural center, hosting literary events, lectures, workshops, and other educational programs. Note that it doesn't have a regular schedule of set public hours. The home is usually occupied by a writer-in-residence. However, it's open to the public during events and readings, which are frequent and posted on the home's website and Facebook pages.
Address: 1418 Clouser Ave., Orlando, FL 32804
Hours of operation: Only open during public events
Cost: Varies; most events are free
The Museum of Illusions
 

View this post on Instagram

 
The Museum of Illusions Orlando is one of the more visually interesting museums in Orlando. It's an interactive collection with exhibits designed to challenge visitors' perceptions of reality. That includes optical illusions, holograms, and other interactive exhibits like an Ames Room: a distorted room that appears to change size as you move through it.
Other fun exhibits for kids or adults include the Infinity Room, which creates the illusion of a never-ending space; the Vortex Tunnel, which creates the sensation of spinning; and the Tilted Room, which makes it seem like the room is tilted at a 45-degree angle.
In addition to its exhibits, the museum also offers a variety of interactive activities that allow visitors to take part in the illusions, such as a "levitation" photo opportunity, a "shrunken head" photo opportunity, and a "cut-in-half" photo opportunity. But of course, you can take photos throughout the museum.
This is one of the best museums in Orlando for kids and is a great fallback option if it's too rainy or stormy to enjoy something outdoors.
Address: 8375 International Drive Icon Park (Icon Park)
Hours of operation: Varies daily, but roughly 11 AM – 8 PM (hours are listed on the ticket page)
Cost: Adults are $24.99, children are $20.99, military are $21.99
The Orlando Fire Museum
The Orlando Fire Museum is one of the more unique museums in Orlando, focused on the history of firefighting in Florida and beyond. The museum features a wide range of artifacts, exhibits, and interactive displays that allow visitors to learn about the history of firefighting and the evolution of advanced firefighting technology.
The museum's collection includes a wide range of firefighting equipment, including vintage fire trucks and engines, as well as personal protective equipment, uniforms, and other artifacts used by firefighters over the years. Visitors can explore the inside of the fire trucks, learn about the history of firefighting in Orlando, and see how firefighting technology has evolved over time. There's also a firefighting simulation and fire safety programs for kids and adults.
Address: 814 East Rollins Street Orlando, FL, 32803
Hours of operation: Fri & Sat, 10 AM – 4 PM
Cost: Free, but donations accepted
Where to stay in Orlando
Orlando is a big city, so it does help to stay vaguely near what you want to see. Of course, Orlando is known for theme parks, and both the Disney properties and Universal parks usually offer discounts and packages if you stay at their hotels. However, if the theme parks aren't your whole trip, or you aren't traveling with kids, you'll probably prefer staying somewhere a bit away from the parks, such as the area around Lake Apopka.
We hope you love the spaces and stays we recommend! Just so you know, Matador may collect a small commission from the links on this page if you decide to book a stay. Listed prices are accurate as of the time of publication.
The Universal Aventura Hotel: walkable to Universal theme parks
 

View this post on Instagram

 
If you're headed to the theme parks, you'll find that the Aventura Hotel is in a great location. You can walk to the Universal parks as well as several other Universal-owned properties with great restaurants, and the Aventura's lobby food court offers plenty of variety for affordable eats. There's also a rooftop bar and a large outdoor swimming pool. Rooms start around $179 a night, guests get early access to Universal's Harry Potter-themed parks, and it's only two miles from the Titanic Museum.
The Grand Bohemian Hotel: luxe digs near downtown museums
 

View this post on Instagram

 
Sure, Orlando has plenty of affordable chain hotels, but it also has some extremely high-end lodging options, including the Grand Bohemian Hotel. The hotel features a mix of modern and classic elements, with a focus on luxurious and elegant decor. Interiors feature include rich colors, plush fabrics, and intricate detailing, and rooms have luxe finishings like marble bathrooms, plush bedding, and balconies and private terraces. There's also an excellent in-house art collection throughout the grounds. Rooms start around $260 a night.
The Wave Hotel: lakefront luxury close to Kissimmee
 

View this post on Instagram

 
The Wave hotel is a tech- and art-filled paradise near the Orlando airport. It's on Lake Nona, which means gardens, jogging paths, and shady areas for your morning yoga session are just a few steps from the hotel rooms. A Matador writer stayed there in 2022 and had great things to say about the hotel's mix of culture, art, and bold style. Rooms start around $289 a night.
Any number of great Airbnbs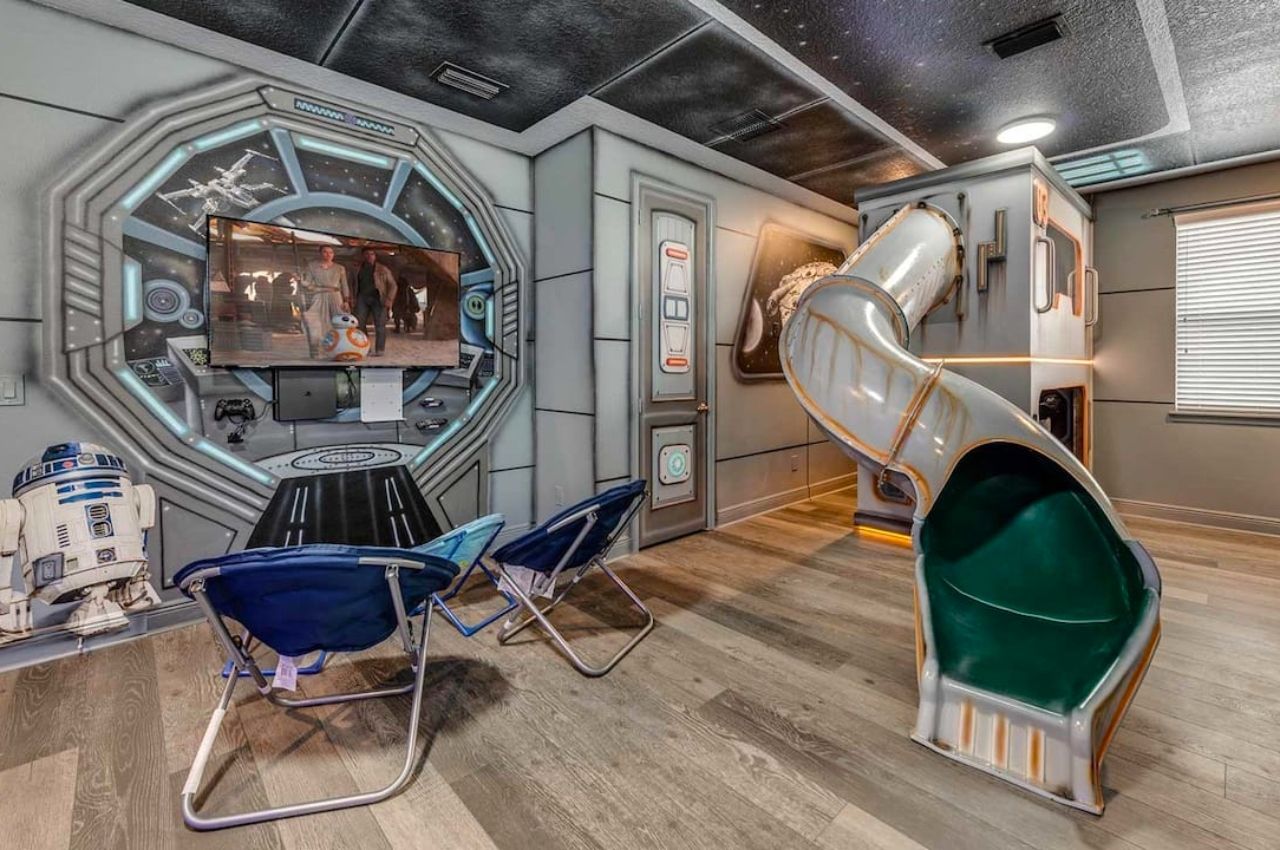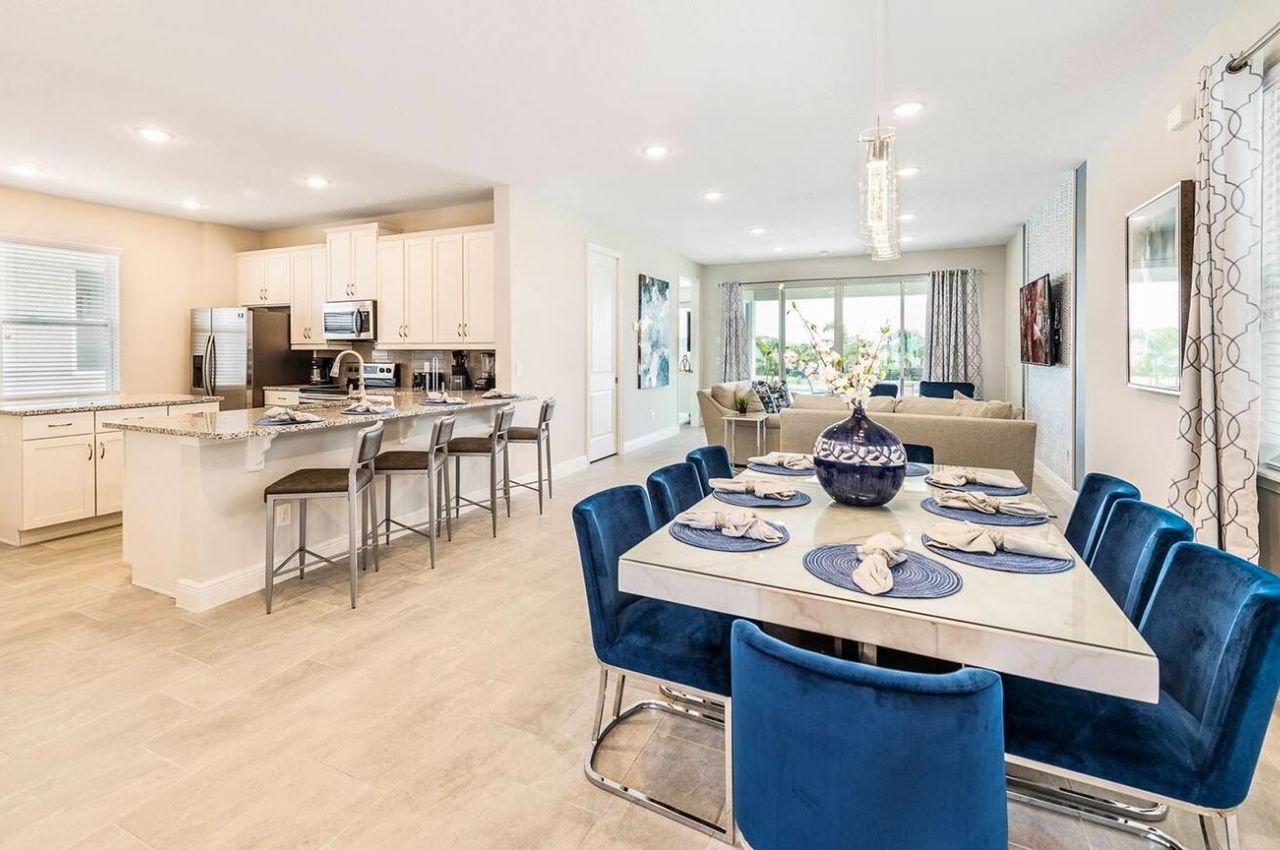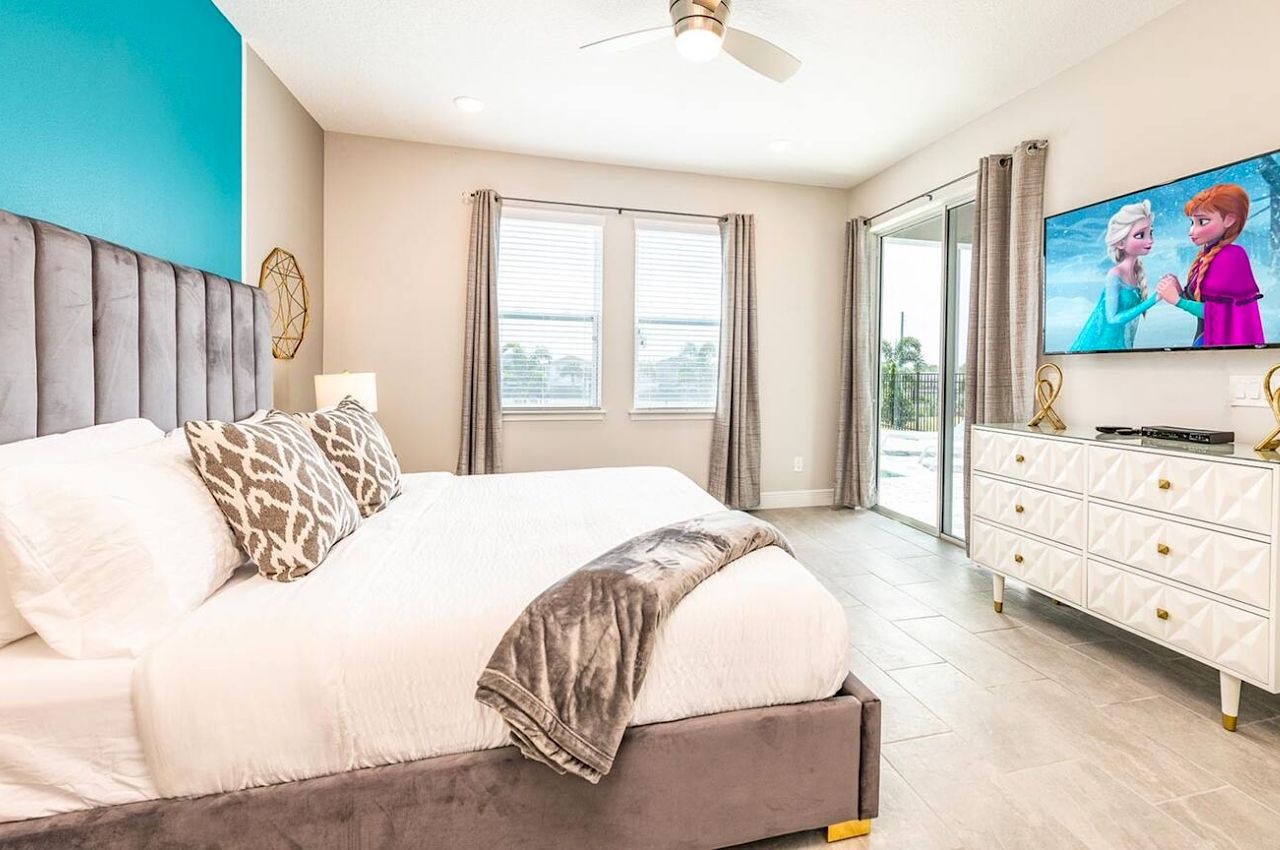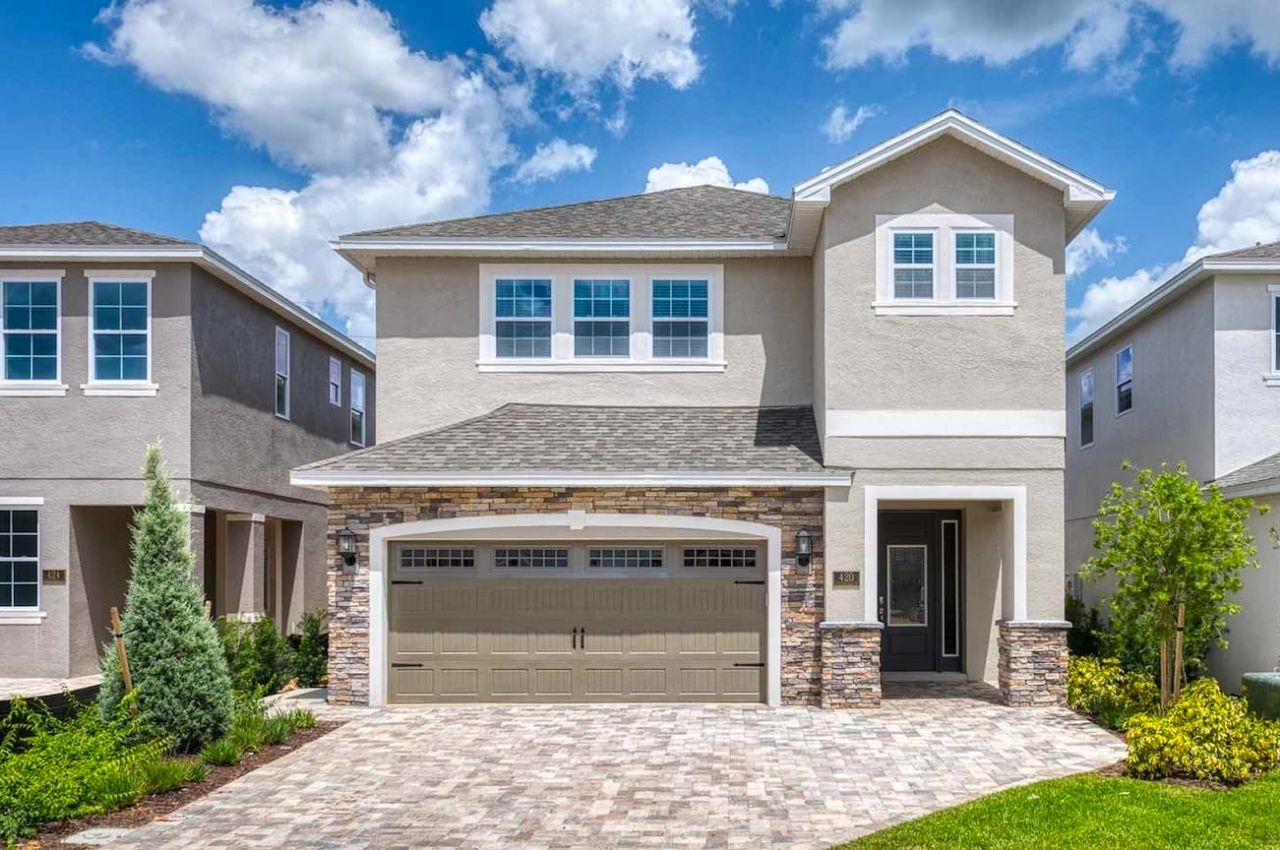 Disney's Star Wars themed hotel may be rather expensive, but did you know there are Airbnbs in Orlando almost as dedicated to the theme? Here are eight amazing Airbnbs close to Orlando's theme park action in case you'd rather have your own place, rather than staying at a larger hotel.
What did you think of this story?