in paid partnership with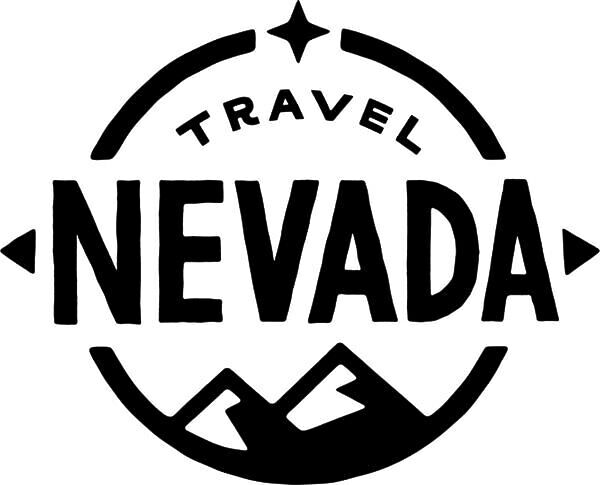 With more hot springs than any other US state, Nevada presents something of a challenge in choosing where to soak. Here are 9 of the best hot springs in Nevada, along with where to find them and tips on how to take advantage of this special natural resource.
For those of you looking for hot springs near Las Vegas Valley, you can choose between Gold Strike, Arizona Hot Springs, and Rogers and Blue Point Springs. If you're interested in hot springs near Reno, you have options with resort amenities like Steamboat Hot Springs, as well as numerous other wild hot springs that make for great day trips out of town.
Important: Please remember to explore responsibly and read up on hot springs etiquette before you strike out. And be prepared! Getting to many of these Nevada hot springs requires a hike, and it can be very hot out there, so your best bet for a safe visit is late October – April when the temps are cooler.
1. Gold Strike Hot Springs
Those who reach Gold Strike Hot Springs really have to work for it. It's located along the Colorado River only 45 minutes from downtown Vegas, but the four-mile approach hike through the narrow canyon is slightly more technical, requiring some scrambling and a few careful maneuvers. Once you make it, though, you get to relax in a natural spa where water seeps right out of fissures in the canyon walls.
2. Spencer Hot Springs
The vast Nevada desert backed by the jagged peaks of the Toiyabe Range — that's the perspective you'll get soaking in these improved primitive pools. Sitting just off the "Loneliest Road in America," Spencer is easily accessible and consists of a super steamy metal tub and an in-ground spring. After you're done soaking, spend a night camping here, or head to nearby Austin — a historical town with antique shops and a few hotels — to shack up for the night.
3. Fish Lake Valley Hot Springs
Popular among ATVers and RV campers, Fish Lake Valley is one of the few hot springs in the state that offer amenities such as fire pits. If you come here, embrace the company or try to hit it midweek when the crowds are smaller. Surrounded by two mountain ranges in the middle of Nevada's Great Basin, Fish Lake Valley has a large concrete hot pool with a temperature of around 105°F; it feeds two natural warm ponds that are ideal for lazing on a floating pool mattress. Tilt your gaze to the west and you'll be looking up at Boundary Peak — at 13,146 feet, it's the tallest mountain in the state.
4. Carson Hot Springs Resort
Smack in the middle of Carson City, on the east side of Lake Tahoe, this no-frills, family-friendly hot spring resort has a large outdoor pool, 10 private soaking rooms where you can control the temperature to run between 95 degrees and 110 degrees, fire pits, and a powerful massage fountain known as "the hammer." You'll smell no sulfur from this water — it flows naturally from an underground spring at 121 degrees, but gets treated and cooled to create the variety of temperatures in the tubs and pool. The resort is open 7am-10pm every day.
5. Soldier Meadows Hot Springs
The multiple natural pools at Soldier Meadows sit adjacent to dozens of trails and creeks, and this is a great place to spend a night or two — there's plenty of free BLM camping in the area.
6. Rogers and Blue Point Springs
More warm than hot, Rogers Hot Springs is located not too far from Las Vegas at Lake Mead National Recreation Area between Echo Bay and Overton. Rogers and the nearby Blue Point Spring help support a desert ecosystem that includes vibrant desert palms and other greenery. If you're making a day trip out from Vegas, drive along the shore of Lake Mead on the way out, and then for an added bonus swing through the Valley of Fire on your way back to town.
7. Black Rock Hot Springs
Named after the recognizable rock in the distance that gives the Black Rock Desert its name, this large, sandy-bottomed pool is awfully inviting. Just be careful getting in, and always check the temp before fully submersing yourself. Use the wooden plank that leads to the pool to find the most common entry point, and avoid the other end of the pool, where the source water can be burning hot. And — as with all Nevada hot springs — keep your dog on a leash near the water so they don't jump in and cook themselves.
8. Steamboat Hot Springs
Steamboat Hot Springs is a commercial hot springs resort, just south of downtown Reno, with an outdoor tub, private baths, a steam room, massage, and aromatherapy. Water comes from a geothermal source and contains the same healing minerals you'd find in a natural hot spring. Drop-ins are welcome for the outdoor tub, but appointments (which can be made online) are recommended for any of the spa's other services.
9. Arizona Hot Springs
This three-tiered hot pool sits in a dark slot canyon near Hoover Dam, just across the Arizona border. To get there, park at the trailhead on US-93 south of the dam and hike three miles down a flat sandy wash. Arizona Hot Springs is the most accessible spring from the Vegas Strip, so they do get busy. For your best chance at solitude, go for a late-night soak and consider camping on the beach on the edge of the Colorado River.
Be prepared: Getting to these Nevada hot springs requires a hike, and it can be very hot out there, so your best bet for a safe visit is late October – April when the temps are cooler.
A version of this article about Nevada hot springs was previously published on October 30, 2015, and was updated on December 17, 2021, with more information.