in paid partnership with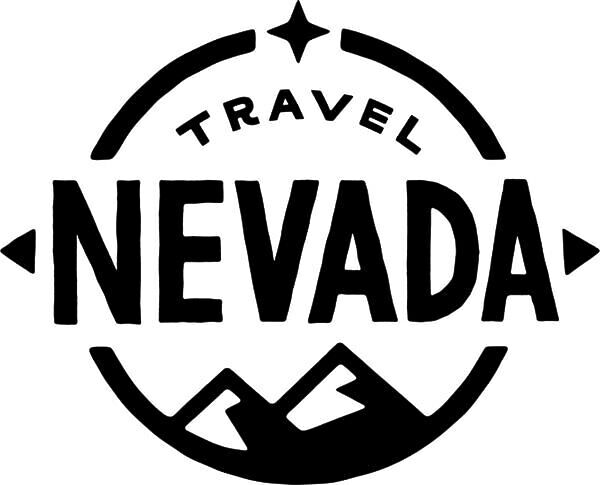 GREAT BASIN NATIONAL PARK sees a fraction of the visitors of some of the country's more famous parks — and that's a great thing. The result is a better chance that you'll have all those dark skies, fossils, land bridges, petroglyphs, and Nevada's last remaining glacier all to yourself.
In Great Basin, you'll find ancient trees that had already been alive for thousands of years when a young William Shakespeare thought he might try his hand at play writing — or when some folks on Easter Island decided to build a few statues. Yes, these trees are that old, and yes, you can run your hand across their ancient bark. You'll also come across subalpine lakes where you can hook trout, peaks with views that seem to encompass the entire state, and remnants of dwellings abandoned thousands of years ago. And that's just the beginning.
Here are 10 reasons Great Basin is the country's most underrated national park.
1. It has some of the best views in (and of!) the universe
The high elevation and remote location of Great Basin National Park means there's very little light pollution obstructing views of the night skies. Even at the campgrounds you'll be 8,000-10,000 feet above sea level, and on a clear, moonless night, stargazers can stare deep into the great beyond, observing the Milky Way, Andromeda Galaxy, planets, meteors, stars, and man-made satellites as they circle our world. In fact, the skies at Great Basin are widely believed to be the darkest in the Lower 48, and in 2016 it was officially designated an International Dark Sky Park.
PS: The Great Basin Astronomy Festival takes place late September!
2. You can escape the crowds…
With around 90,000 visitors per year (compared to Great Smoky's 11 million annual visitors), Great Basin National Park is one of the country's least frequently visited national parks. Memorial Day through Labor Day is considered peak season, but with 77,180 acres to explore, you'll always be able to find a secluded spot to slip off to.
3. …both above and below the ground.
Even if you can't quite remember which formations go up and which go down, you know that stalagmites and stalactites are magnificent subterranean features that take centuries to form. But what about draperies, flowstone, helictites, and anthodites? Discover these lesser-known phenomena and more in Lehman Caves. One of its most famous is the shield formation, which occurs some 300 times here (most caves consider themselves lucky to have one or two). Despite the name, Lehman is actually a single cavern that stretches for a quarter-mile underground, and you can visit on guided tours year-round.
4. You can summit a 13,000-foot peak…
At the heart of Great Basin National Park stands Wheeler Peak — at just over 13,000 feet, it's the second tallest peak in Nevada (it misses out on the #1 spot by fewer than 100 feet). With around 3,000 feet of elevation gain over an 8.6-mile round trip, the hike to the top is no stroll, but reach the summit and you'll get panoramic views that'll make you feel like you're even higher than you are. That's thanks to the peak's incredible 7,500-foot prominence over the surrounding landscape, one of the highest of any mountain in the contiguous US.
5. …visit a glacier in the "desert"…
Alpine glaciers once shaped the mountains of the southern Snake Range that crosses Great Basin, but today only one remains. Wheeler Peak Glacier sits in a protected cirque at an elevation of 11,500 feet, and is one of the southernmost glaciers in North America. See it from Wheeler Peak Overlook on the mountain's scenic drive — or, for an up-close experience, take the Bristlecone/Glacier Trail 4.6 miles to the glacier's toe. It's sure to upend assumptions that Nevada is nothing but desert.
6. …hook at least eight different species of fish, including five types of trout…
The streams and lakes of Great Basin National Park are worth the visit whether you're an angler or not. From subalpine lakes deep in the backcountry, to Baker or Johnson Lake up in the alpine, the waters of Great Basin are home to many species, including four native fish: Bonneville cutthroat trout, mottled sculpin, redside shiner, and speckled dace. When miners and settlers arrived in the area, they introduced four more: Lahontan cutthroat, rainbow, brook, and brown trout. Fishing is permitted with a Nevada State fishing license and a trout tag.
7. …and discover the oldest living organisms on the planet.
Bristlecone pines are the longest-living life forms on Earth, and Great Basin National Park is the place where that fact was researched and determined. It was during such a study in 1964 that the oldest known individual tree on the planet (at 4,862 years), named Prometheus, was identified. In doing so, the researchers were forced to take the tree down, and today visitors can see the remaining stump in one of the bristlecone groves if they know where to look (hint: ask a ranger), or count the rings in a cross section of the trunk at the park's visitor center.
Three distinct bristlecone groves exist in the park, and each showcases the diverse ways the trees adapt to survive in harsh conditions. Located on the northeast side of the mountain in a glacial moraine, Wheeler Peak Grove is the most accessible. The Mount Washington Grove is the largest in the park, with trees over 40 feet tall that grow exclusively from limestone. The Eagle Peak Grove is the most remote, located near the 10,842-foot eponymous peak. You'll find bristlecones here on a high ridge between the Snake Creek and Baker Creek drainages.
8. It's home to Lexington Arch.
One of the most remote attractions at Great Basin National Park is Lexington Arch. Carved from limestone, it could be the remnants of an ancient cave system, or perhaps a natural bridge. Either way, a trip to see it promises to be an adventure, and it's likely you'll have the place to yourself.
Plan to set aside most of a day for a visit. You'll begin with a seven-mile drive on a unimproved dirt road, for which a high-clearance 4WD vehicle and advanced 4WD skills are required. The road will split, and has been washed out in several spots, so be prepared to do some route finding. The road ends before the park boundary. Continue on foot for seven more miles until you reach the arch.
9. There are pictographs and arborglyphs.
Thousands of years ago, the Snake Valley around what is now known as Baker, Nevada, was home to the Fremont American Indians. Today, you can still see pictographs and petroglyphs left on the walls of a cave off Grey Cliffs Road. To get there, take Baker Creek Road from the visitor center and turn left at the Grey Cliffs sign. When you come to the fork, veer left — the cave will be on the left-hand side. Due to a history of vandalism, visitors are no longer allowed to enter the caves — they're also a sensitive bat habitat — but the art is visible from the outside.
Many years after the Fremont American Indians made their drawings, the land here was inhabited by Basque sheepherders, who left their mark in a different way — in the form of arborglyphs carved into aspen trees in the park. The markings help archaeologists piece together a history of the land through records of names and hometowns of the sheepherders who worked here in the Great Basin.
10. And the nearby Baker Archaeological Site is full-on fascinating.
So…it isn't technically part of Great Basin National Park, but Baker Archaeological Site does make a great — and short! — detour for a deeper glimpse into the lives of the Fremont people. The site contains the remains of a village that was occupied from 1220 to 1295 AD, and on a visit you'll find what's left of several small pit-houses and a large main building. Artifacts from daily life can even be seen on the ground (and should be left intact if found!).
Get a sense of the people who traveled this land before you, and be thankful it remains so untouched today.
More like this