Everything You Need From REI's Labor Day Sale
Fall is almost here, and for dedicated outdoors-people, that means one thing — it's time for the REI Labor Day Sale. The 2022 iteration of one of the outdoor outfitter's most celebrated events includes incredible deals on everything from down jackets and rain pants to travel packs and sunglasses. The sale runs through Labor Day itself, September 5, so stock up now and be set for all of your adventures over the next year.
We hope you love the REI Labor Day Sale 2022! Just so you know, Matador may collect a small commission from the links on this page. Listed prices are accurate as of the time of publication.
Best trail gear deals at REI Labor Day Sale 2022
Hiking, camping, and general outdoor revelry are much more enjoyable when you're properly equipped. These deals will have you hitting the trail in style.
REI Co-op Flash hiking boots — 30 percent off
The REI Co-op Flash hiking boots are built for climates where weather conditions when you start might be different than when you finish. Its breathable HydroWall lets air in, but not water — and is made from 75 percent recycled polyester. Recycled and bio-based materials make up the bulk of the boot, meaning this doesn't just perform well on both alpine and desert trails, it does so without a large environmental impact.
REI Quarter Dome SL tents and tarps — 30 percent off
Simply put, there is not a tent that performs at the level of the REI Quarter Dome SL tents that is this easy to set up. The poles are hubbed and shockcorded so you never lose a piece, and the stake loops and guylines reflect camplite so even if you show up after dark, setting up the tent isn't a hassle (or a safety hazard). As a bonus, if you're backpacking with dependable weather, pack only the tarp, stakes, and poles, and leave the bulky tent behind for a lighter setup that doesn't take up much room in your bag.
REI Co-op Trailbreak sleeping bags — 30 percent off
With options certified to 20 degrees and 30 degrees, the REI Co-op Trailbreak sleeping bags are a dependable go-to for warm weather camping. Tuck into the mummy top, opt for right or left zip, and even choose a longer version if you're taller than most. The sleeping bag compresses down into its stuff sack and can sit comfortably at the bottom of your backpack without upsetting the rest of your load.
Osprey Kestrel and Kyte packs — 25 percent off
Osprey makes the most dependable trekking packs built on decades of experience in the American southwest and its surrounding high country. The Kyte women's pack — available in 36-liter and 46-liter options — and the men's Kestrel — available in 48-liter — are designed to fit the contours of your body with Osprey's signature AirScape design. Both are very adjustable when empty and full, with multiple hidden pockets to store little gizmos and snacks without taking up room in the main compartment. For a long-lasting, dependable trekking pack that meets all basic requirements, you can't go wrong here.
Black Diamond trekking poles — 25 percent off
Black Diamond is the most reliable name in hiking and climbing equipment, and its trekking poles are one thing for which it is absolutely worth paying for the name brand. Whether you opt for the entry-level Sport 2, durable and sturdy enough for general hiking, or the Alpine Carbon Cork, built for tough ascents and craggy trails, you'll have a pair of poles that take ample pressure off your knees and ankles while helping you keep balanced no matter how heavy your pack is. Whether you're a seasoned hiker or are looking to make trail life a bigger part of your routine, a solid pair of trekking poles is a game changer that is worth every penny. If you've ever descended down a trail from above-treeline without, you know the feeling on your knees by the time you get back to the trailhead — never deal with that again.
CamelBak hydration reservoirs and accessories — 25 percent off
You need to drink more water. But carrying an extra water bottle is a nuisance and takes up a bunch of space. CamelBak's hydration systems up your consumption and eliminate the need to even carry a bottle at all. With multiple sizes and options to fit different packs (plus its own packs designed specifically for CamelBak bladders), these are a trail necessity that doubles as a great partner for long drives and camping.
MSR PocketRocket camp stoves and kits — 25 percent off
A good campsite cooking setup revolutionizes one's enjoyment of camping (you can only eat so many Clif Bars, you know?) MSR PocketRocket camp stoves and kits provide both single items and complete setups that you can store with your gear and always have with you around the next campfire. These items are easy to clean with river, ocean, or lake water (here is the soap to match) and collapse for easy packing.
HART outdoor first aid kits — 25 percent off
What happens when something goes slightly array out in the backcountry? Having a HART outdoor first aid kit on hand ensures you'll be ready for quick patch-ups so that you and your crew can keep moving on the trail.
BioLite lanterns and headlamps — 25 percent off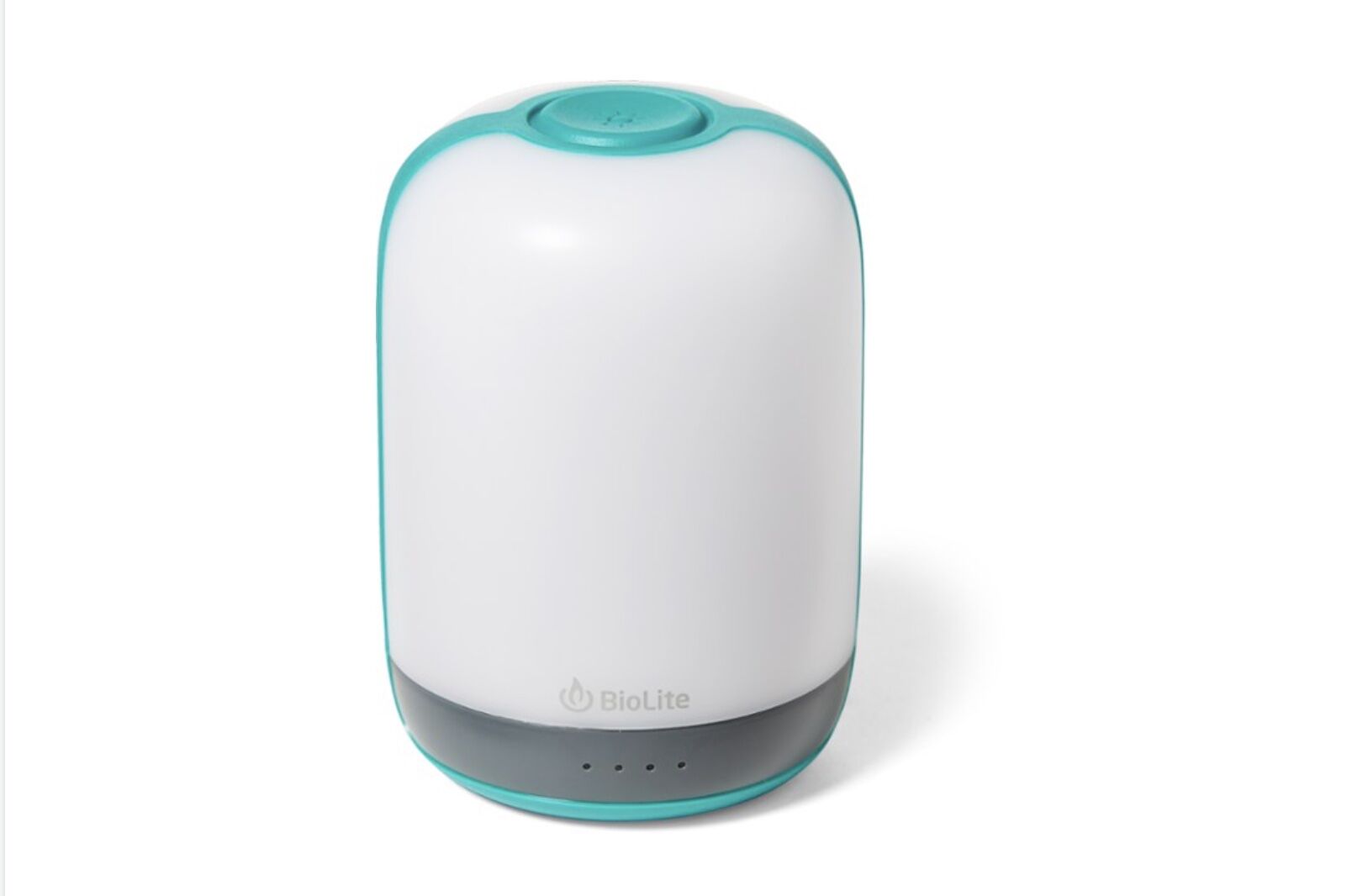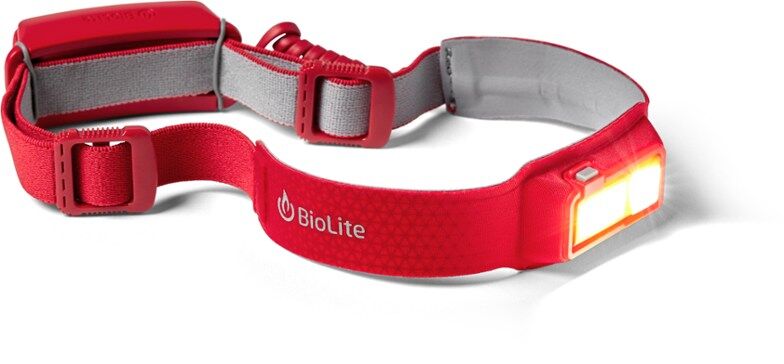 BioLite's batter-powered lanterns and headlamp are designed to optimize energy use and are rechargeable, so no waste is generated — and the company is among the leaders in camping technology that is sustainable and effective, with no need for gas, ever. Its 330-lumen headlamp runs up to 40 hours on a charge and wraps your head in moisture-wicking fabric that resists sweat, so your forehead always stays dry.
Buy Now – BioLite Alpenglow 500 lantern
Buy Now – BioLite ultralight headlamp
Exped sleeping pads — 25 percent off
Sleeping in the woods is much more pleasant when it's comfortable. Exped sleeping pads are top-of-the-line and easy to inflate or deflate. We recommend the MegaMat 10 for seasoned campers looking to spend multiple nights in a row in their tents, and the Dura3R for those seeking to make camping a more regular part of their lives.
Best clothing deals at REI Labor Day Sale 2022
The seasons are changing and its finally time to break out the puffy jacket. These iconic jackets, along with many other travel and outdoor clothing items, are on sale this year.
Brooks sports bras — up to 30 percent off
Sports bras are one of those things that you truly need to replace when they wear or stretch out — there aren't too many repair options for a worn-out sports bra. Unfortunately, they're also an item that active women usually need several of, and that seem to cost more than they should. Fortunately, sports bras from Brooks for up to 30 percent off, in styles ranging from racerback to front-zip to underwire-free sports bras for yoga and less impact-heavy sports.
REI Co-op Sahara line: hoodies, shorts, pants and more — 30 percent off
We're excited to see every item in REI Co-op's Sahara line included as part of the REI Labor Day sale. There are nearly 50 products for men, women, and children on sale, ranging from hoodies and button-down shirts to hats, convertible hiking pants, shorts, and more.
Items in the Sahara line are made for travel to sunny destinations, offering UPF 50 protection and made mostly with materials that wick moisture and allow for airflow, reducing sweat (and odors) even if you wear them a few times between washes. This travel-ready dress is an especially good find for travelers who want to maximize their style while minimizing effort in the outdoors.
REI Co-op rain jackets and pants — 30 percent off
We love our high-end Patagonia and Mountain Hardware rain jackets. But those brands are extremely expensive. Fortunately, the REI Co-op brand of rain gear is not anywhere near as expensive — so we're stoked to see it marked down even more than normal during the 2022 REI Labor Day sale. We especially recommend the XeroDry GTX Jackets for men and women (with two layers of GORE-TEX(r) starting at $159) and the XeroDy GTX Pants, available in petite, tall, and plus sizes.
Darn Tough Socks — 25 percent off
Unless you live in the most extreme of environments, September and October are probably some of the best months for hiking near you. And if that's the case, you may want to pick up some of Darn Tough's beloved hiking socks, especially if your old pair is starting to wear a little thin. They're 25 percent off, from heavily cushioned mountaineering socks to the five-star-rated Light Hiker crew socks for men and women.
REI Co-op 650-fill down jackets — 30 percent off
If you live in a cold-weather climate, you know that down jackets are the Swiss army knife of layering. They can be an outer layer, or serve as an insulation layer with a waterproof shell on top. And it's not like you can only wear them in winter — anyone who's camped during the summer in the Sierra Nevada or Rocky Mountains knows a good down jacket is a must-have on camping trips year-round. Jackets for men and women (with plus sizes) start at a ridiculously low $69, while buyers will kids can snag a reversible insulated jacket for their little one for under $30.
REI Co-op fleece jackets and pants — 30 percent off
Yes, you read that right: fleece pants are a thing, and if you tend to get cold while skiing or camping, you probably want them. Fleece is one of the best insulators for cold-weather wear, and at the REI Labor Day sale, buyers can pick up zippered hoodies that double as jackets starting at $89. And the cozy comfort of the fleece pants for men and women can be yours for under $100 if you buy during the sale.
Best travel gear and accessories on sale at the REI Labor Day Sale 2022
In addition to all the great outdoor gear on sale this year, REI has also marked down select pieces of basic travel gear. Stock up now, as a new pair of sunglasses or packing cubes is a great thing to have on hand as we ramp back into travel.
Osprey Porter travel packs — 25 percent off
The Osprey Porter packs come in threes. Three colors; petunia blue, haybale green, and black. There's also three sizes; 30, 46, and 65 liters. The packs are classic staples — an investment you'll use again and again. Material is recycled, waterproof, and durable. Padding insures it's comfortable to use as a day pack for hiking, but it's also stylish enough to double up as a day-to-day backpack for a commute. They also have lockable zippers for peace of mind during travel.
Thule packing cubes — 25 percent off
If you're not in the packing cube club, and travel often, these are a game-changer. There's no better feeling than looking at a perfectly organized suitcase or pack, other than getting to your destination and having all your belongings neat and ready to go. Thule has discounted a range of their cubes. There's a two-piece set with compression zippers that reduce excess air between clothes to maximize packing space, a clean/dirty cube that eliminates odors, and two separate compression tools. Customers rave about their space-saving ability, durability, and strong structure.
Tifosi sunglasses — 25 percent off
With stylish and practical styles, Tifosi has a huge range of sunglasses for every type of traveler, from the beach goer to outdoor sports enthusiast. REI's sale includes 24 different frames and lenses. Tifosi has a superb rating within the store and there are lots of reviews to scan through before you make your purchase. There's a bit of tech to get your head around with this brand, they do not mess around, so take time to look at the spec before snapping up your perfect set of sunnies.
REI Co-op CampX, Camp Xtra, and Camp Low chairs — 50 percent off
Yes, fall is coming, and that means wet grass and a potential wet ass. REI's camping chairs eliminate that problem altogether. With three different styles with different features, you're spoilt for choice. We love the CampX chair that's available in copper spice orange, greens storm, and private black. It's X-Web technology insures the users' weight is equally distributed, it's also lightweight, and has a versatile integrated cup holder on the armrest.
Grayl water filter and purifier bottles and replacement cartridges — 25 percent off
Grayl's water bottles are not cheap, but they can be a lifesaver. With 25 percent off, this is a great opportunity to invest in one of their 24 or 16.9 fl. oz bottles. These also come in a range of fun colors, have award-winning technology, and can be used on all seven continents. The filtration system removes viruses such as norovirus, hepatitis A, bacteria, and protozoan cysts. If you already have one of their bottles and need to stock up on replacement filtration systems, they are also in the sale.
Sherpani day bags — 25 percent off
Sherpani has a dozen multifunctional day bags on sale. From backpacks, shoulder bags, and cross-body travel bags, to totes, there's an option to suit your needs. We love their lightweight shoulder bags for comfort and functionality. Ideal for your valuables, the bag allows for easy access and has your item's security in mind. Some models, for example, have a chair-lock loop which means you can attach your bag to your chair to discourage theft. Many are made from vegan leather and all are highly durable.
What is the REI Labor Day Sale
The 2022 REI Labor Day Sale will see products from across REI's catalog marked down between 20 and 50 percent. Most products marked down are end-of-season items, though there are exceptions – many jackets, boots, pants, and other colder-weather items will also be on sale. During the clearance, REI Coop members save at least 20 percent on all items listed and receive a one-time e20 percent code to use at checkout. Most items ordered online can be picked up in-store the same day, making now a great time to stock up on all the outdoor gear you'll need in the coming year.
Orders of $50 or more receive free shipping. REI often offers first-time buyers a 15 percent off coupon good for use on REI brand or Novarra items, though exclusions apply, including bicycles.
When is the REI Labor Day Sale 2022?
The 2022 REI Labor Day sale takes place from August 26 through September 5. The last day to take advantage of these great deals is Labor Day – Monday, September 5. The deals are valid in-person and online until the end of the sale.
What did you think of this story?