Skip Marfa for These True Small Town Texas Experiences
Texas is a giant state covering roughly 268,581 square miles of arid desert, perfectly textured mountains, emerald green plains, and beautiful rolling hills. Every year millions of travelers descend here, each of them trying to capture their own piece of the rustic Americana that the Lone Star State is famous for. While throngs of tourists and artists have put small towns in Texas like Marfa back on the map, the state is more than just a one-city wonder.
Small towns in Texas are often full of character, with friendly locals and a relaxed pace of life. And, of course, the scenery is stunning. From the Hill Country to the Gulf Coast, Texas has no shortage of beautiful places to explore. So if you're looking for a scenic drive or a place to get away from it all, be sure to check out one of Texas's small towns. You might just find your new favorite place.
We hope you love the spaces and stays we recommend! Just so you know, Matador may collect a small commission from the links on this page if you decide to book a stay.
Bandera
Just an hour outside of San Antonio, Bandera is the destination of choice for travelers ready to trade in their sneakers for cowboy boots. The self-proclaimed "Cowboy Capital of the World" is home to a plethora of working dude ranches that invite visitors from all over the globe to breathe in the simple way of life that made the American Old West famous.
Bandera is in the rolling landscape of Texas Hill Country and blends a unique history of Native American, Mexican, and Polish ancestry in the area, which you can see in the well-preserved 19th-century architecture.
What to do in Bandera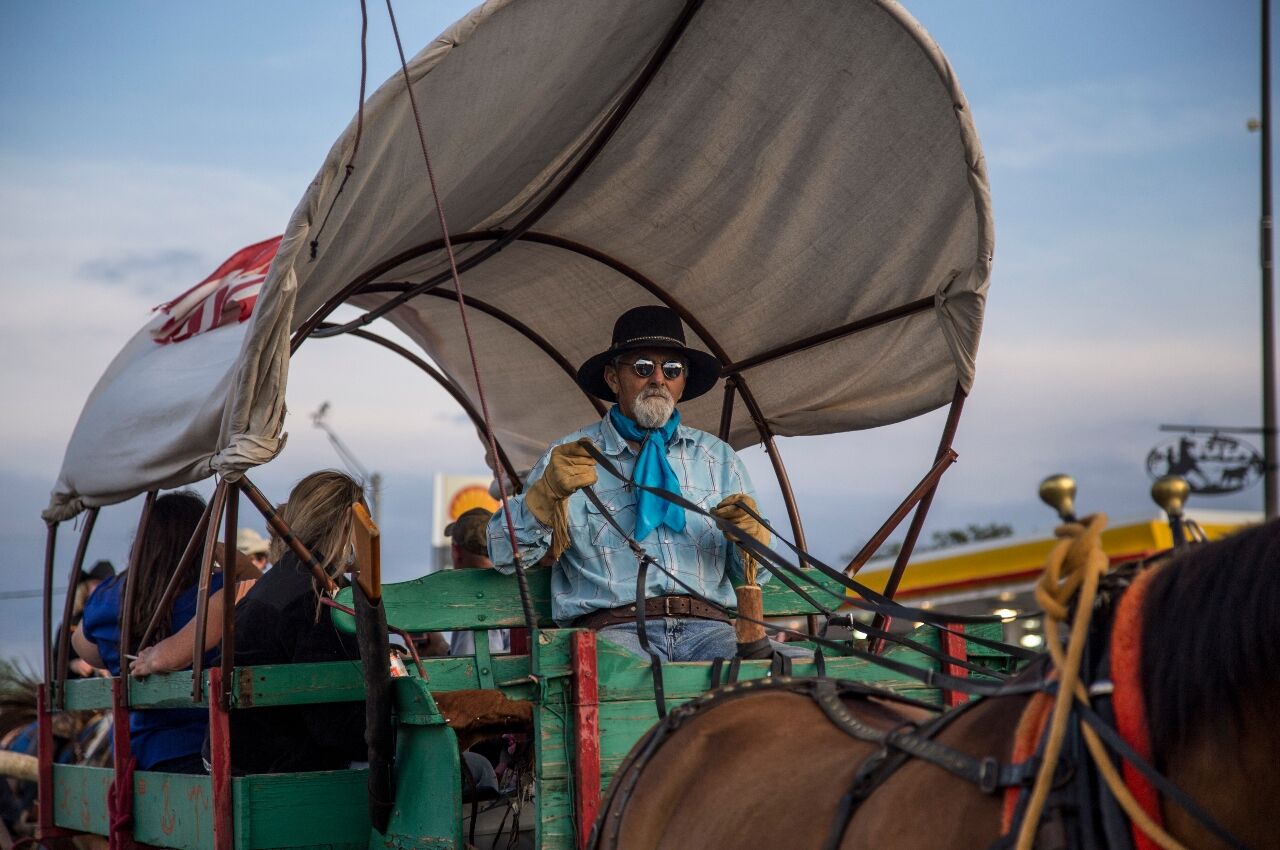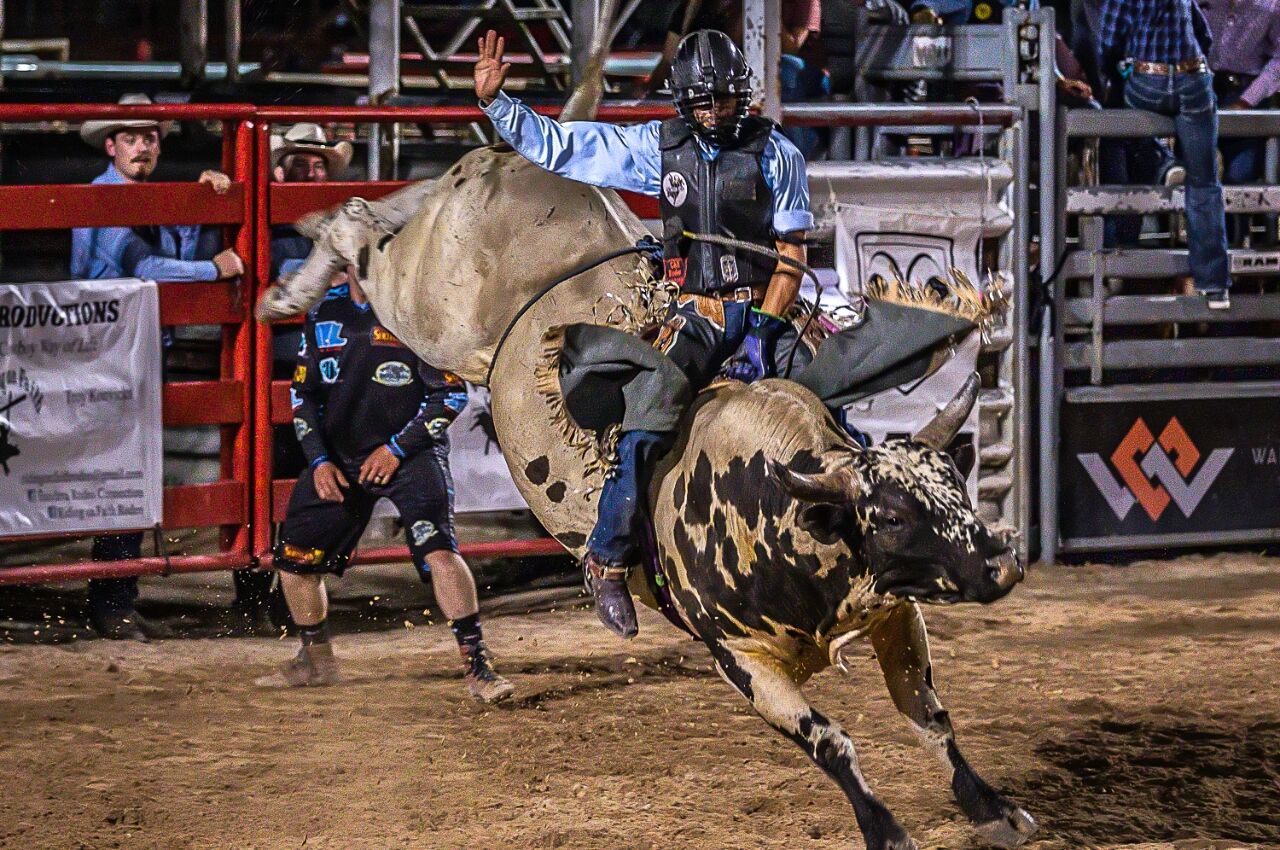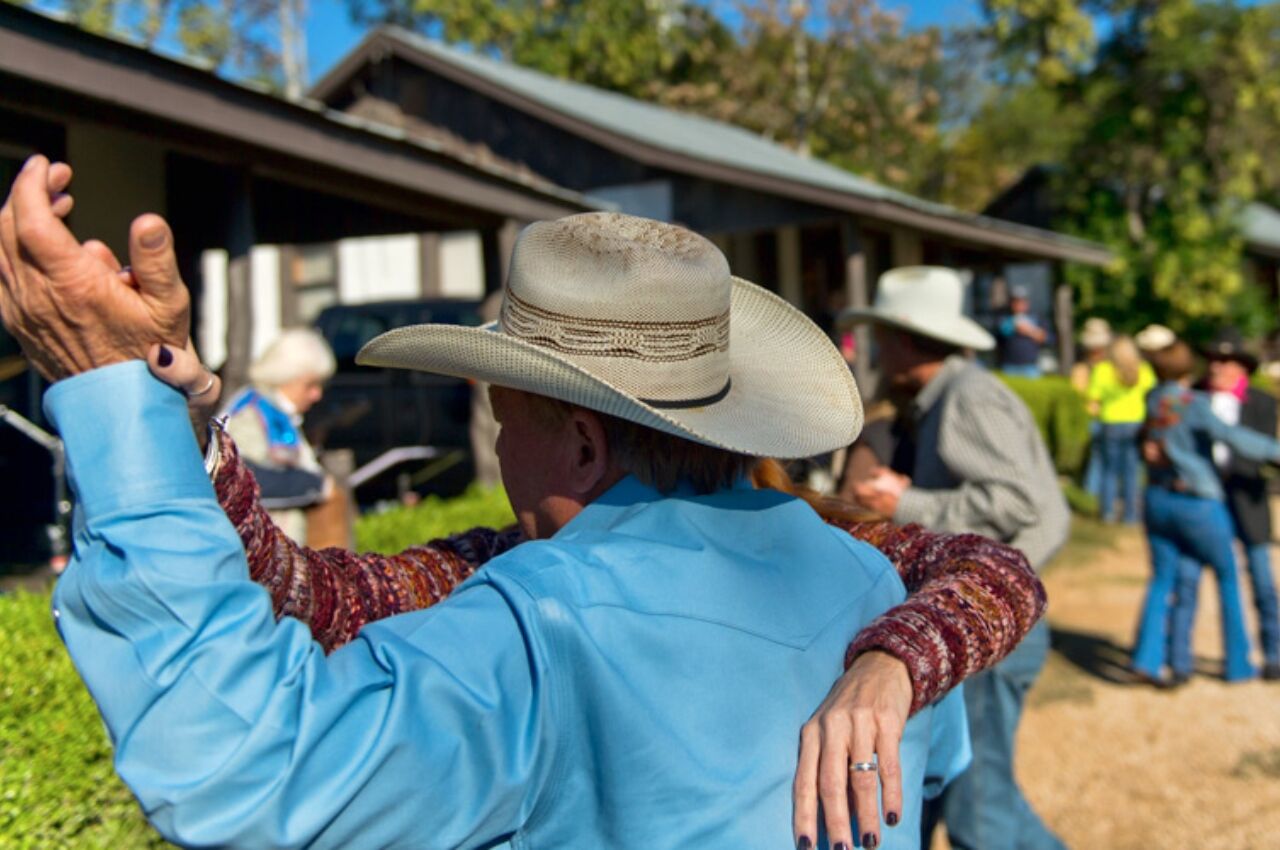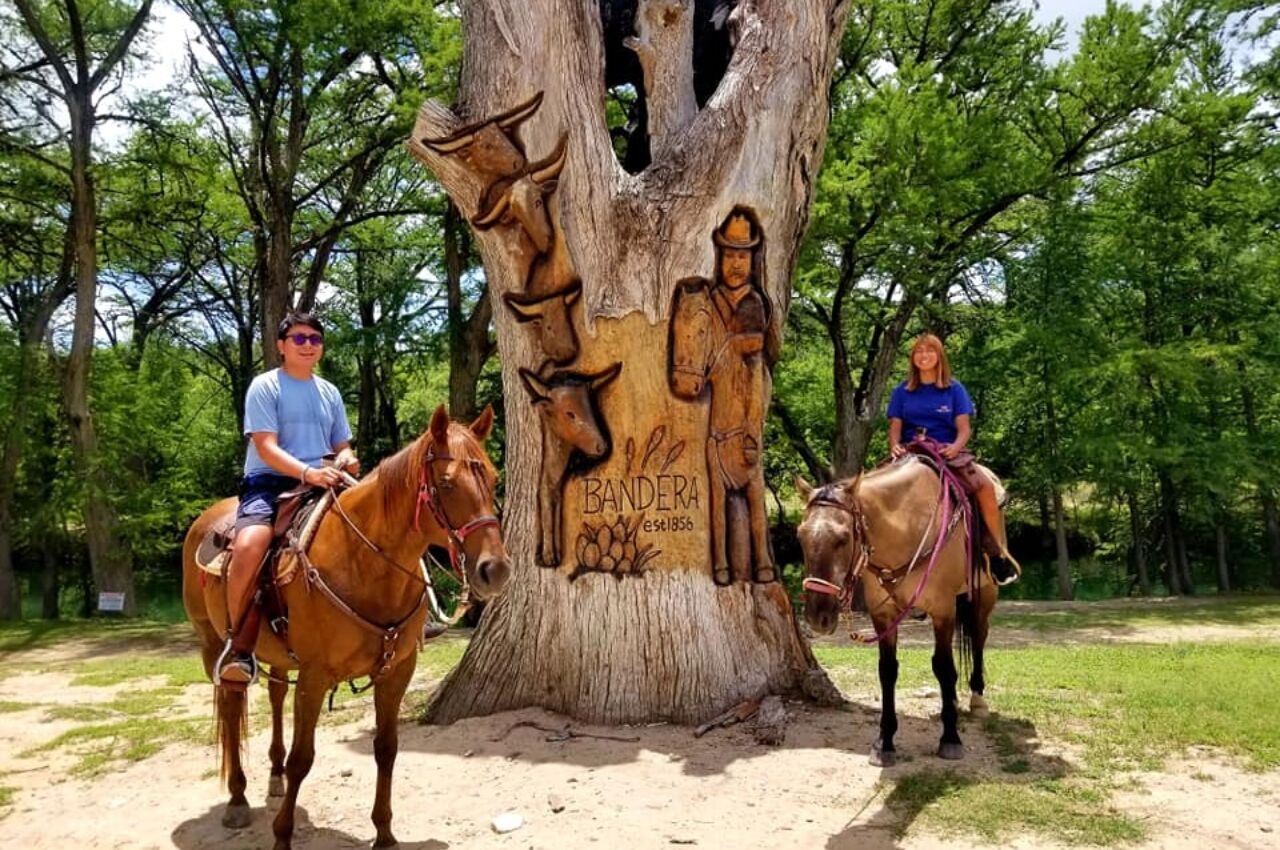 Bandera is what outdoor enthusiasts daydream about while they toss back their wheatgrass shots.
Here, dude ranches are the heart and soul of the community. Options such as the Medina River Ranch and the West 1077 Ranch offer you a chance to experience sweeping scenic landscapes without sacrificing modern comforts.
The Hill Country Natural State Area grants you access to over 5,300 acres of Texas beauty for horseback riding, backpacking, hiking, fishing, mountain biking, and swimming year-round.
If you prefer to keep your tennis shoes on, head down Main Street for the beautiful small town shops and find your next set of western wear, custom hand-torched steel gate entrances, or yard signs.
Don't think because it's a small town that you'll spend evenings talking to your horse. Bandera has several options for visitors looking to wet their whistles at true Texas saloons, as well as rowdy honkytonks for anyone who wants to dance the night away.
Where to eat and drink in Bandera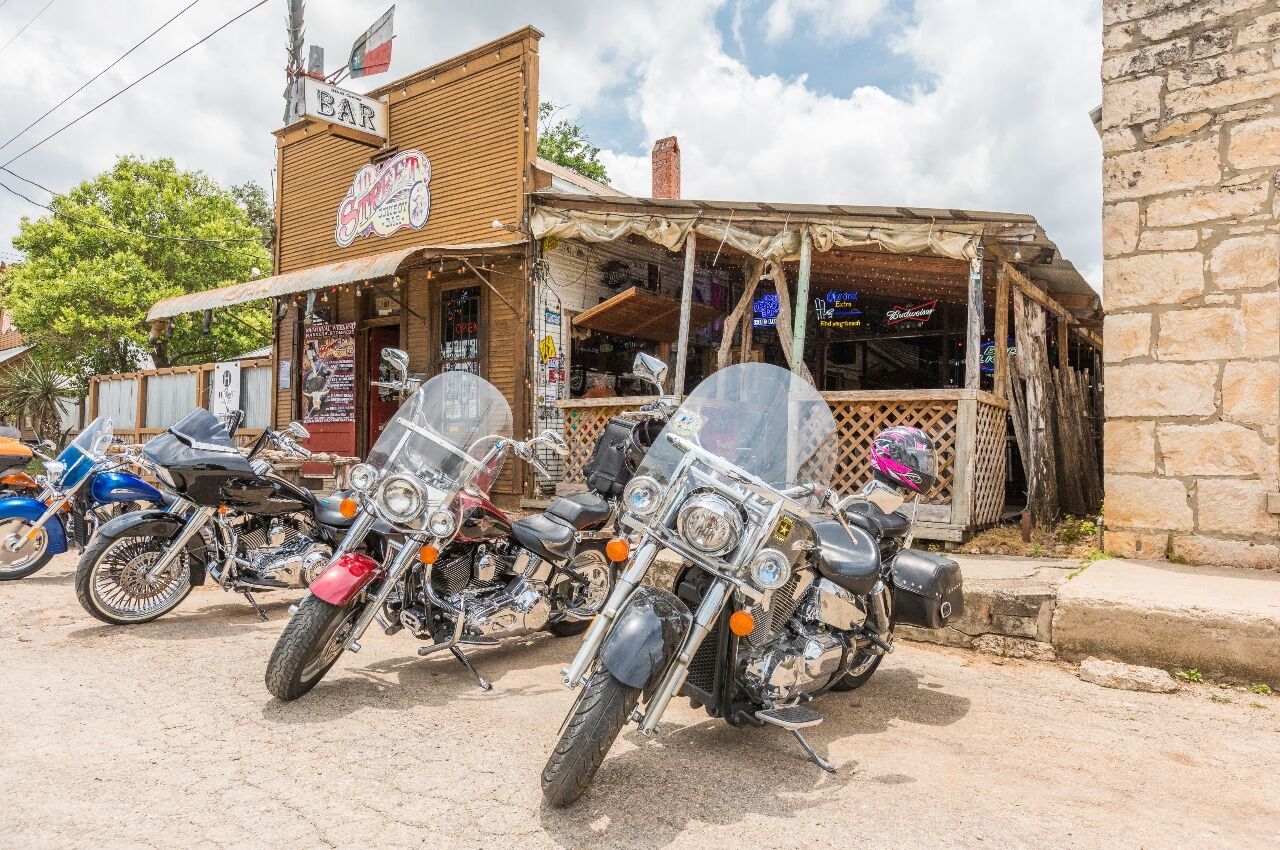 The number of options to eat and drink in tiny Bandera may surprise you. If you're in a hurry, there are several fast food options, but let's be honest, you can get that anywhere.
For true American comfort food you've got several options but the best two choices are TJ's at The Old Forge where you'll want to devour the southern style meatloaf, or the Old Spanish Trail Restaurant (or simply O.S.T.) which has been in business for over 100 years and offers lunch and dinner specials. The town has even set up a handy foodie's Facebook page to track weekly deals.
When the sun sets in Bandera the honkytonks heat up, so you'll want to make sure you hit the hotspots like the 11th Street Cowboy Bar and famed Arkey Blue's Silver Dollar Saloon, the oldest continuously operated honkytonk in Texas.
Where to stay in Bandera
The Mucho Gusto Inn and Venue allows visitors a beautiful place to unwind and enjoy the fresh Hill Country evenings with pool and lounge access, plus an infrared sauna for an extra fee.
Another option is the Siesta Casita on the Medina River. This incredible cabin puts you right on the crystal clear waters of the Medina, which is perfect for a day of tubing, kayaking, or napping.
Dripping Springs
Roughly half an hour outside of the Austin city limits, you'll find one of the Lone Star State's most popular destinations for those that believe "in vino veritas" — a Latin phrase meaning "In wine, there is truth."
Truth seekers enjoy the plentiful selections of vineyards and distilleries that the area offers. Dripping Springs also has an amazing mix of natural wonders such as the gorgeous Hamilton Pool Preserve and Westcave Outdoor Discovery Center.
What to do in Dripping Springs
Visitors have hard choices deciding where to start their day in Dripping Springs. Your group could gather on historic Mercer Street where many of the stores were built between 1870 and 1940 and reflect the architecture of the times. On the west end of Mercer Street, you'll also have a chance to visit the real "dripping springs" that give the town its name.
If shopping isn't the vibe of the day, then head to the natural wonders of Hamilton Pool Preserve (reservations required) or Reimers Ranch Park (cash only, no credit cards accepted).
Dripping Springs is in the process of being officially certified a "Music Friendly Community" which means they support and provide resources to foster and grow the arts. Stop by in October for the Dripping Springs Songwriters Festival or the always lively Mercer Dancehall, one of the last true dance halls in Texas.
Where to eat and drink in Dripping Springs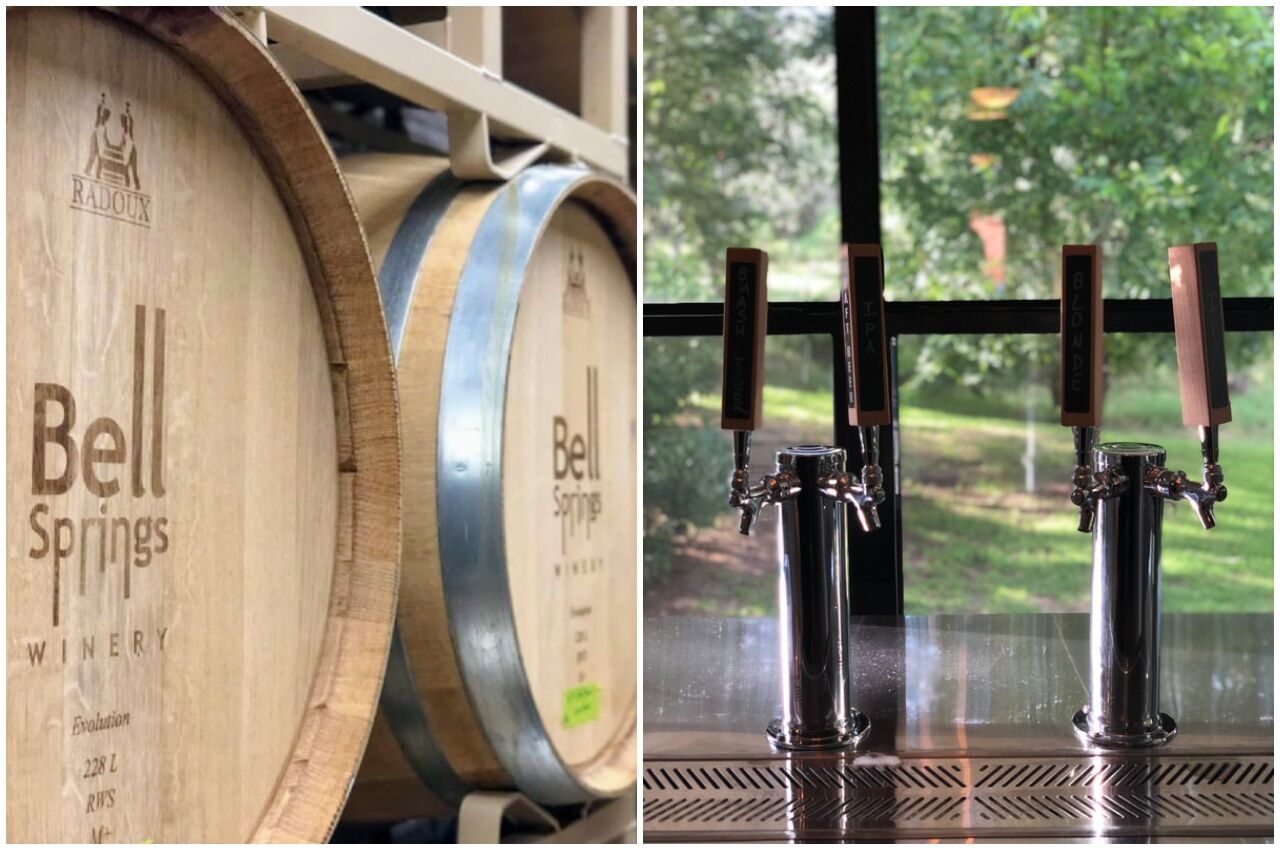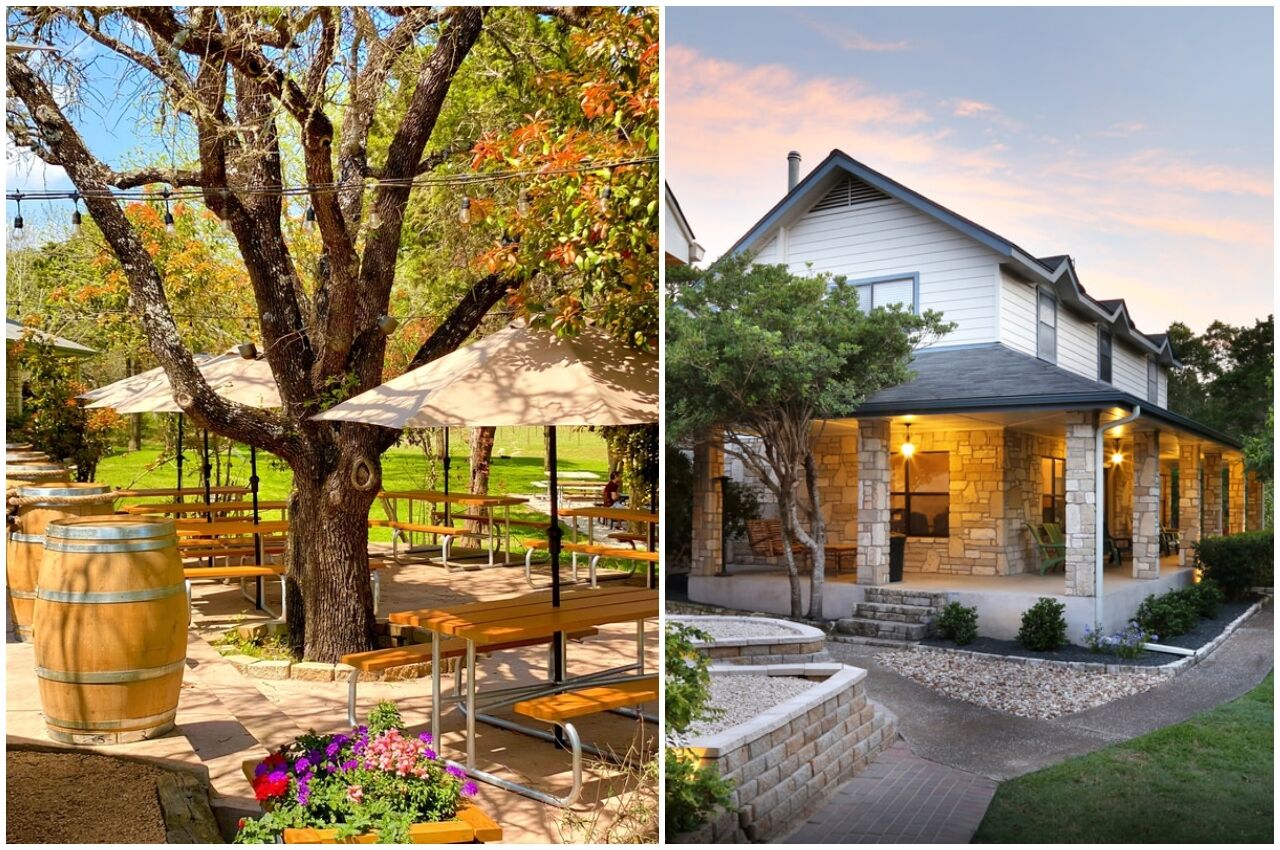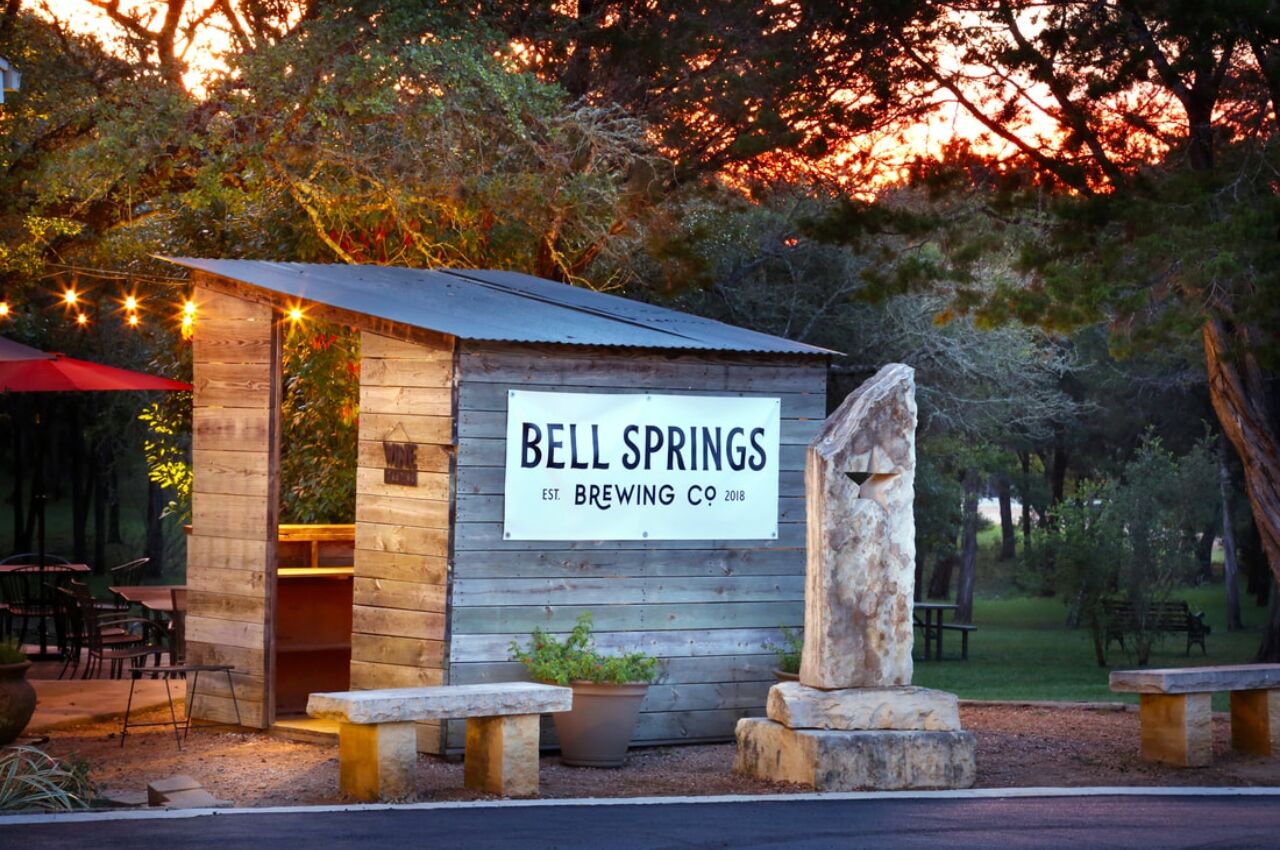 The popular Bell Springs Winery (and brewery) offers tastings with live entertainment, while the Twisted X Brewing Company can satisfy even the snobbiest of craft beer aficionados.
You'd be doing yourself (and all of Texas) a disservice if you didn't stop by the legendary Texas Hill Country Olive Company for the freshest and best tasting Texas olive oil.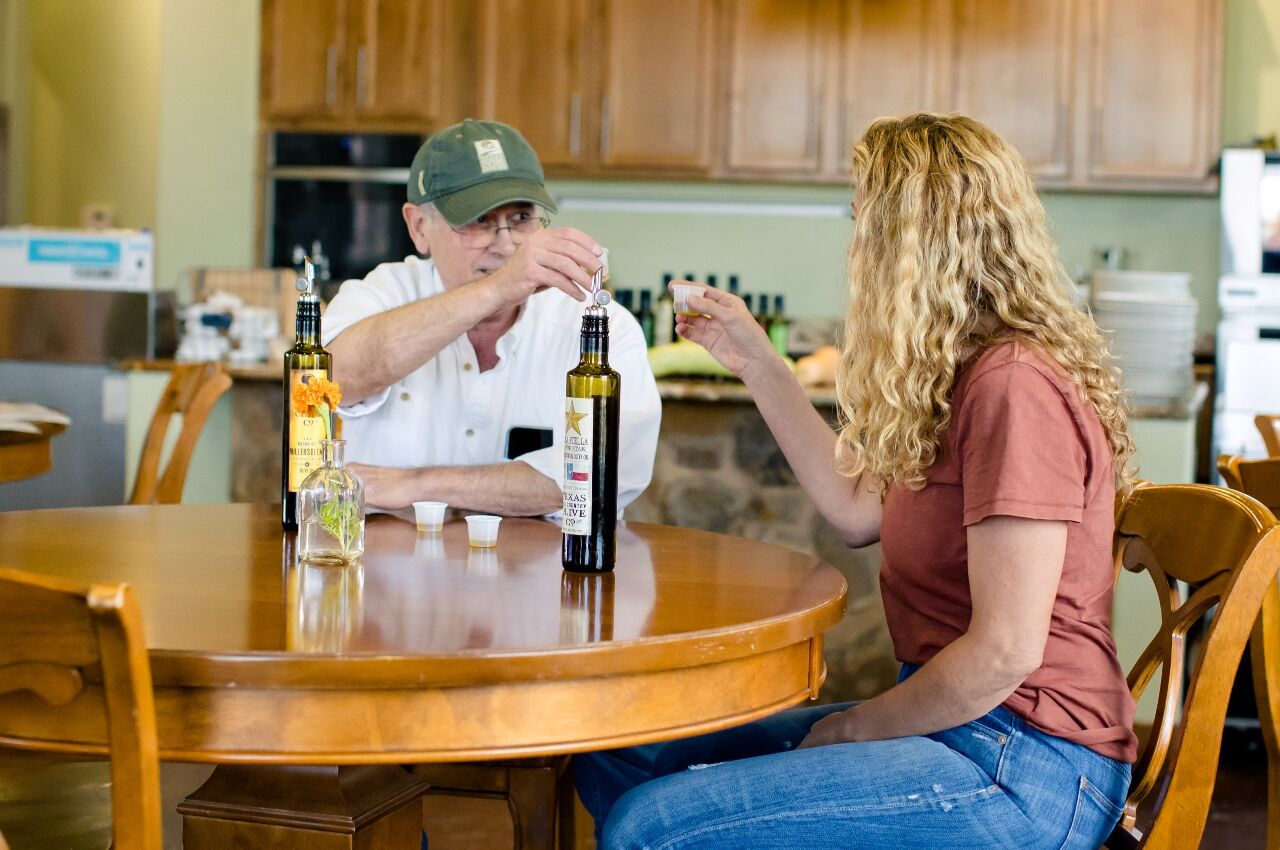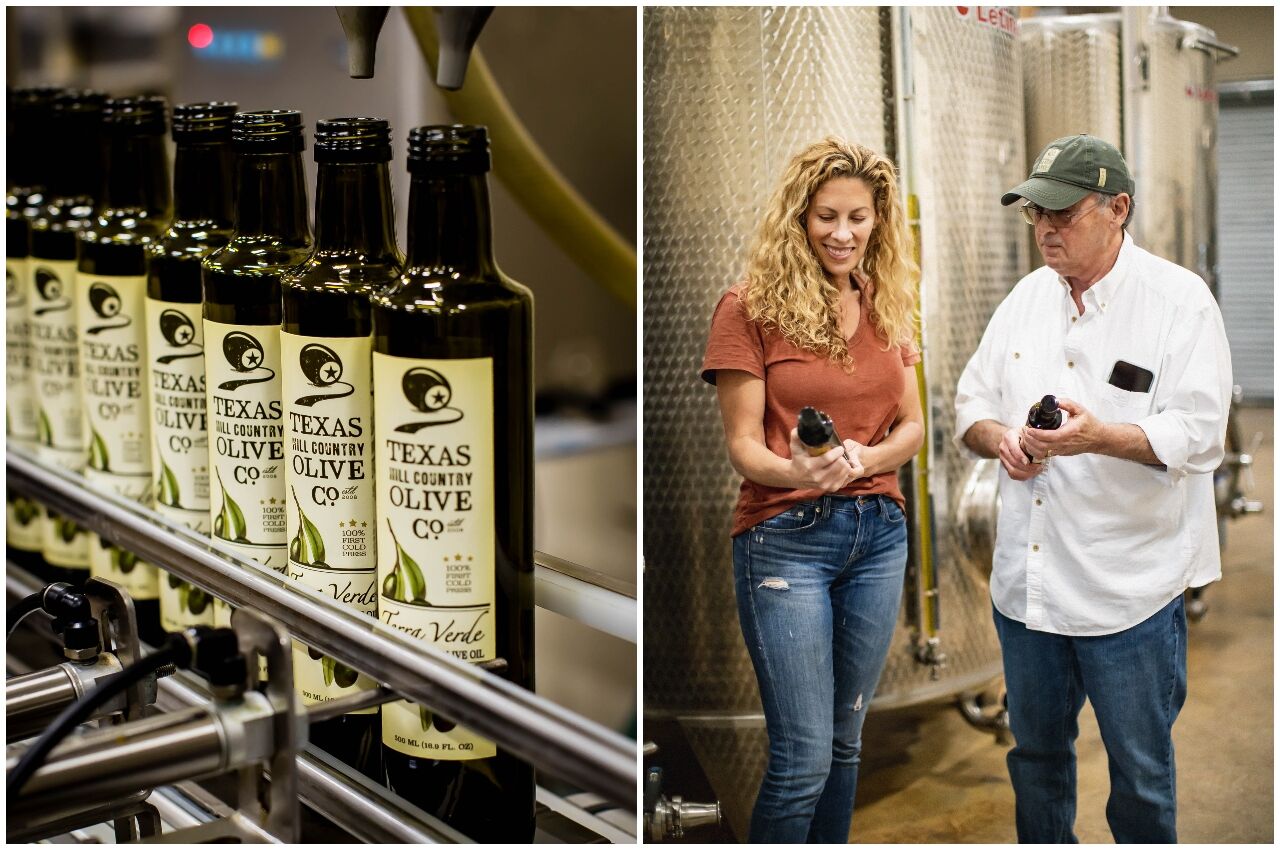 While you're there take a tour and grab a bite to eat at the bistro that celebrates their famous oils.
If you're craving barbecue, there's no need to look further than Pig Pen BBQ, which will leave you full, happy, and wishing you hadn't worn those extra tight skinny jeans.
Where to stay in Dripping Springs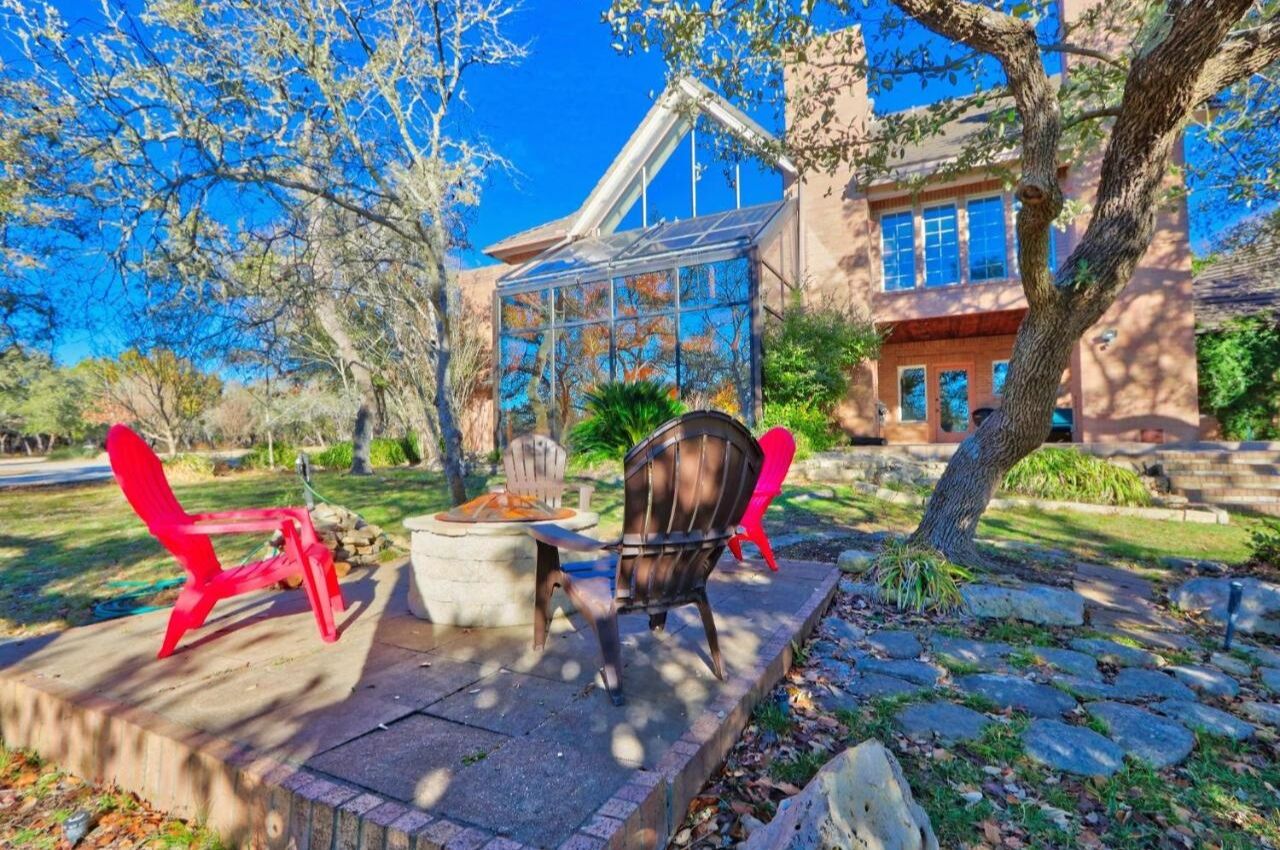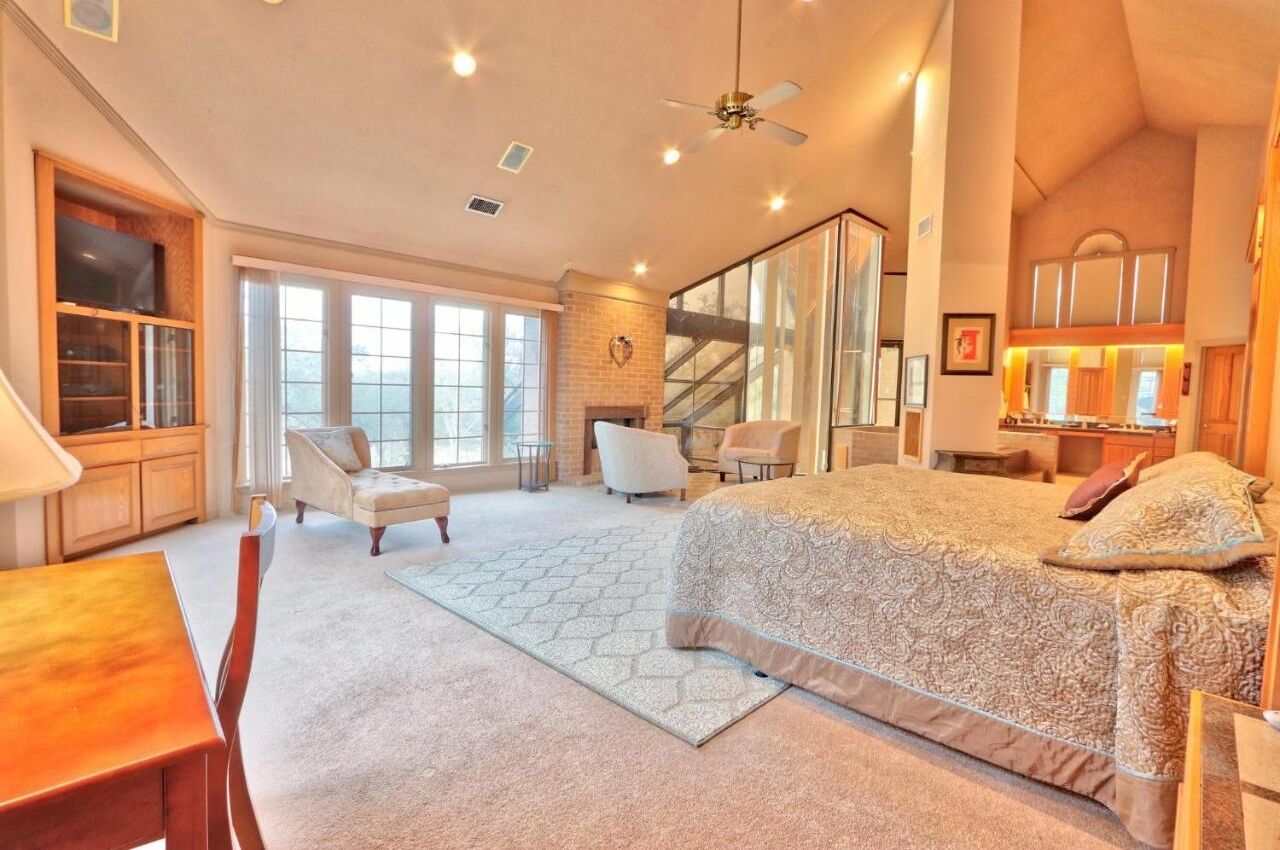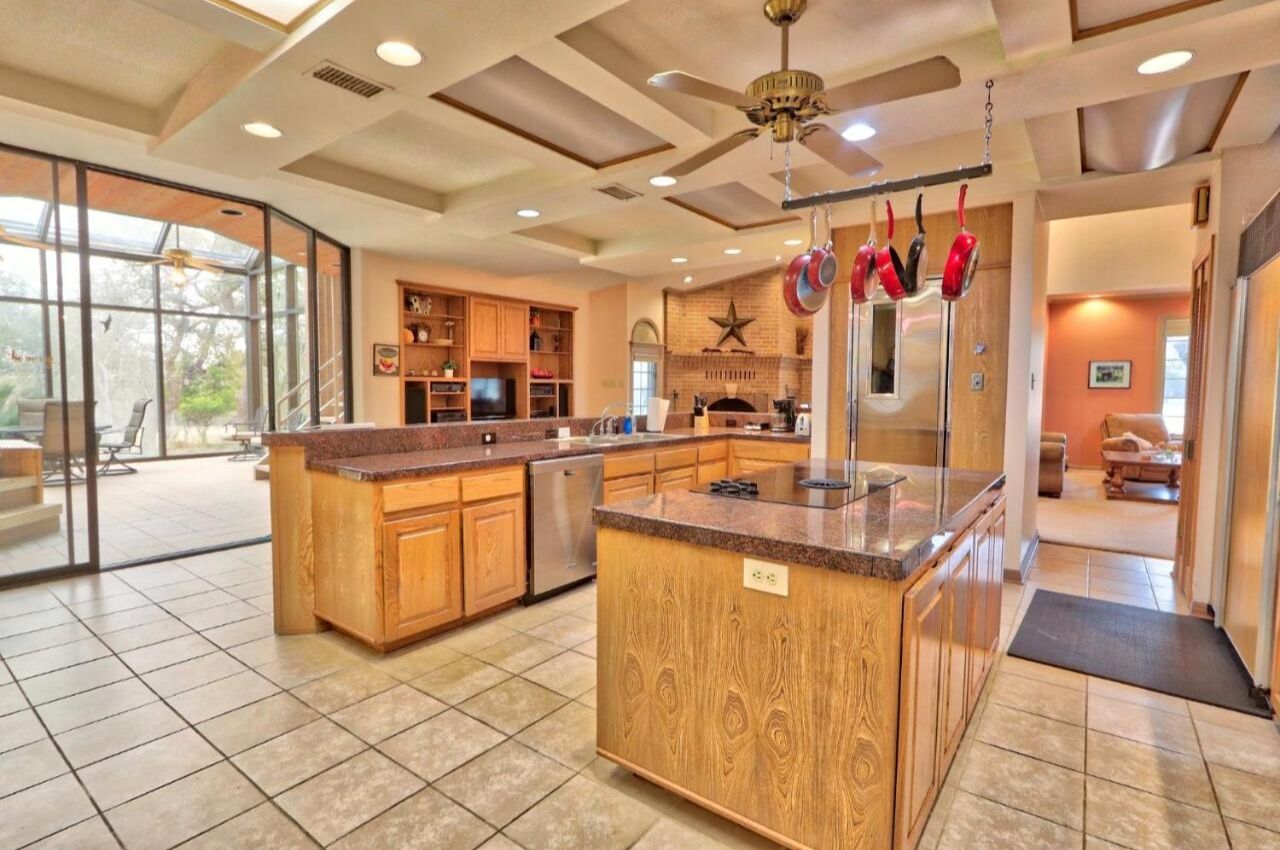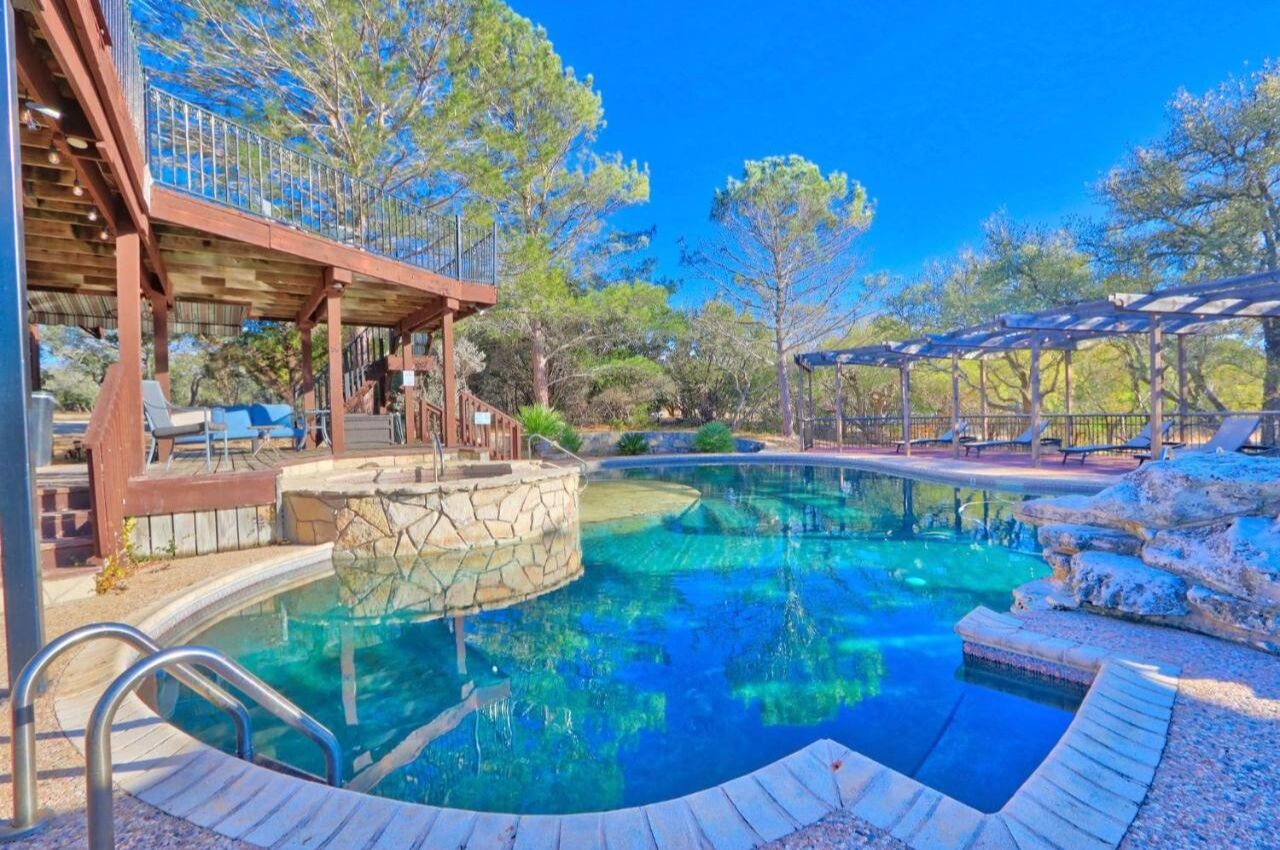 If you're looking for a Texas-sized treat, try the Ranch at Wimberley which is a gated private ranch that sits on 75 acres of lush Texas Hill Country. You can reserve the entire property or one of several on-site options but it's pet friendly and contains over 40 acres of wildlife preserve.
Maybe your travels will take you to the End of the Road, a guesthouse on a ranch with chickens, antelope, and all the nature you can handle. Plus, it's a short distance away from both Dripping Springs and Austin, Texas.
Driftwood
Just a few minutes south of Dripping Springs, travelers will find Driftwood. Less than 200 people call Driftwood home, but folks across the Lone Star State know the tiny township for two reasons: weddings and barbecue.
What to do in Driftwood
If you're from Texas, you've probably been invited to over one wedding in or around Driftwood. If you're passing through, you'll probably notice that you're hearing wedding bells.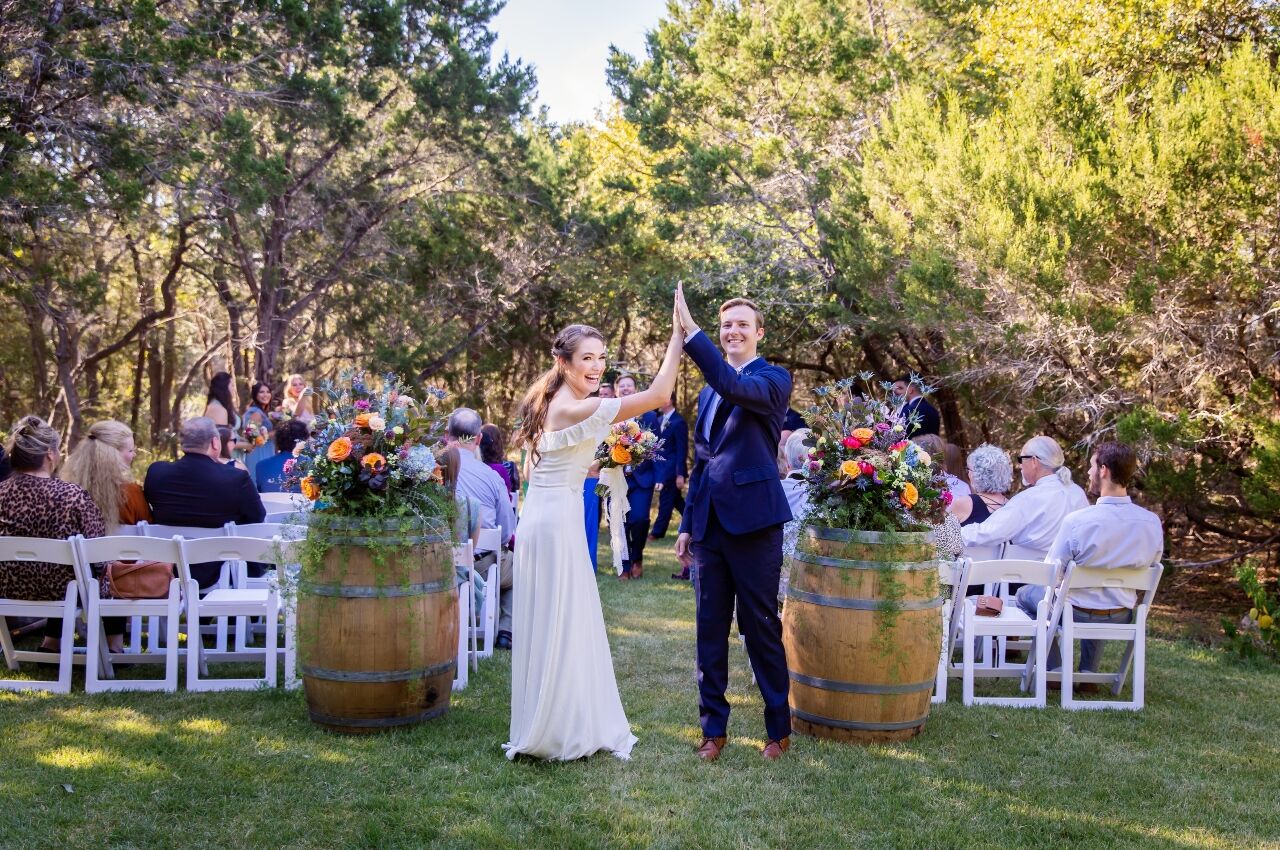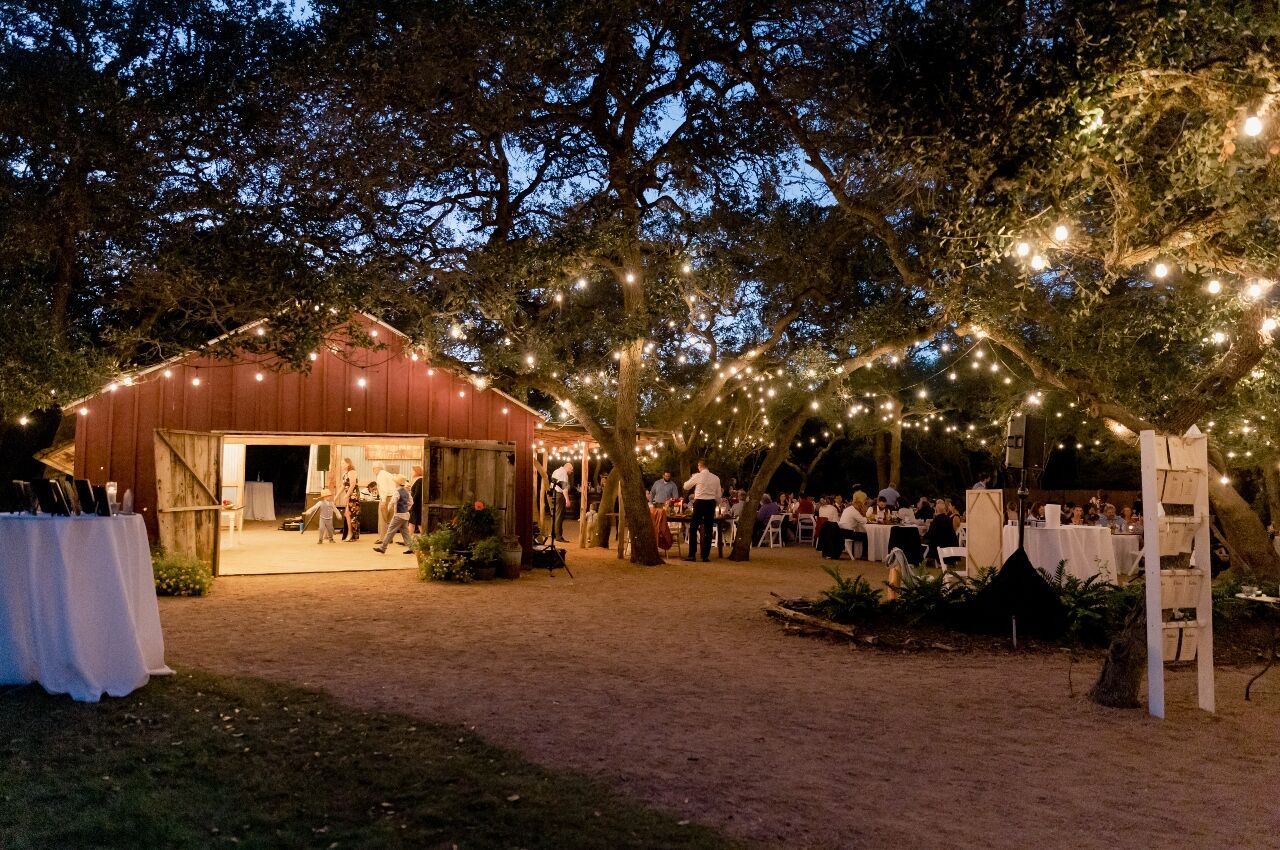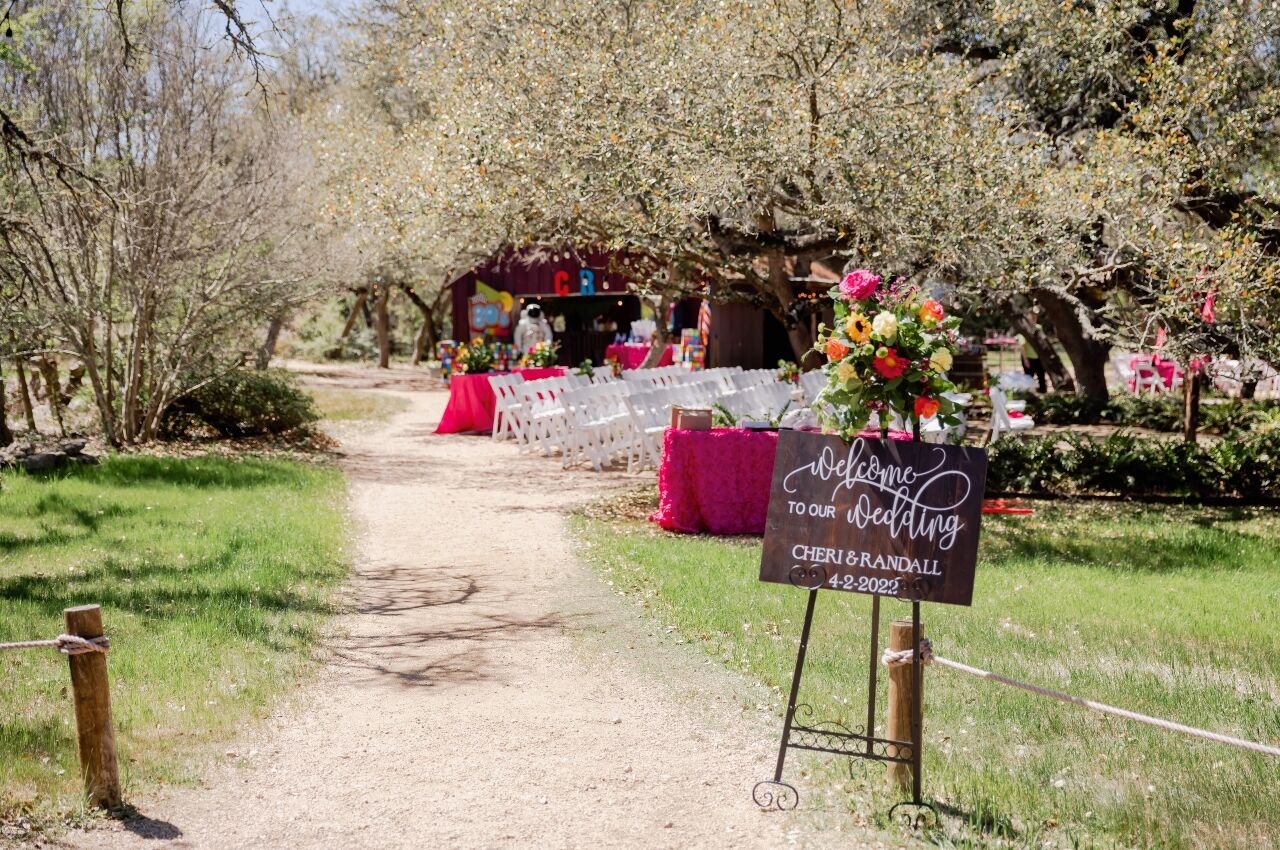 With fewer people roaming about, it's spacious and quiet. Add in the rolling hills of Texas bluebonnets and Driftwood makes the perfect scene for blissful nuptials. Celebrated venues like The Wildflower Barn and Creekside Wedding and Event Venue stay booked far in advance.
After your Aunt Bertie requests the Commodores' "Brick House" for the third time, you'll want to sneak out the back and head to Duchman Family Winery for a tasting and a bite to eat.
Don't overindulge though, because the next day Charro Ranch Park has 64 acres of hiking trails that help ease the pain of knowing you twerked your heart out to "Macarena" in front of your Gram Gram.
Where to eat and drink in Driftwood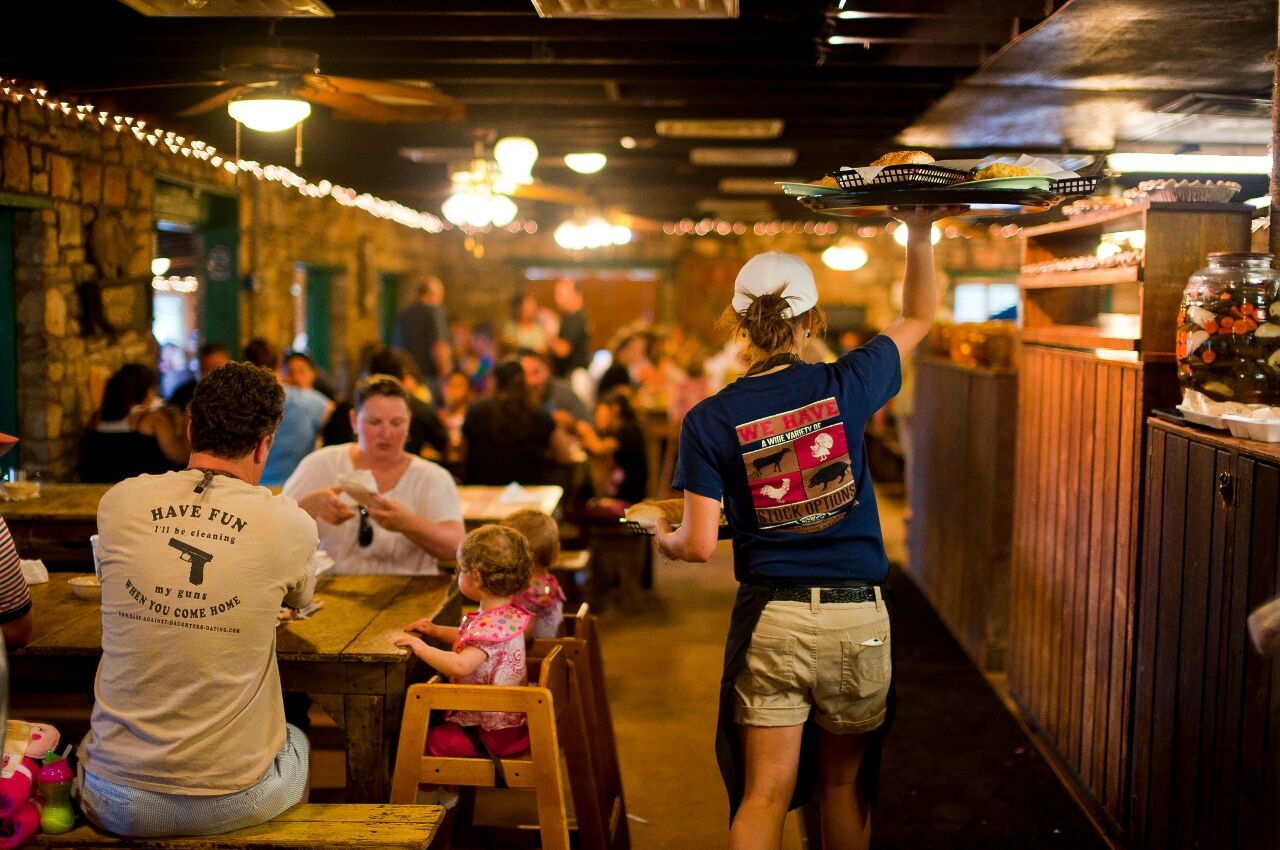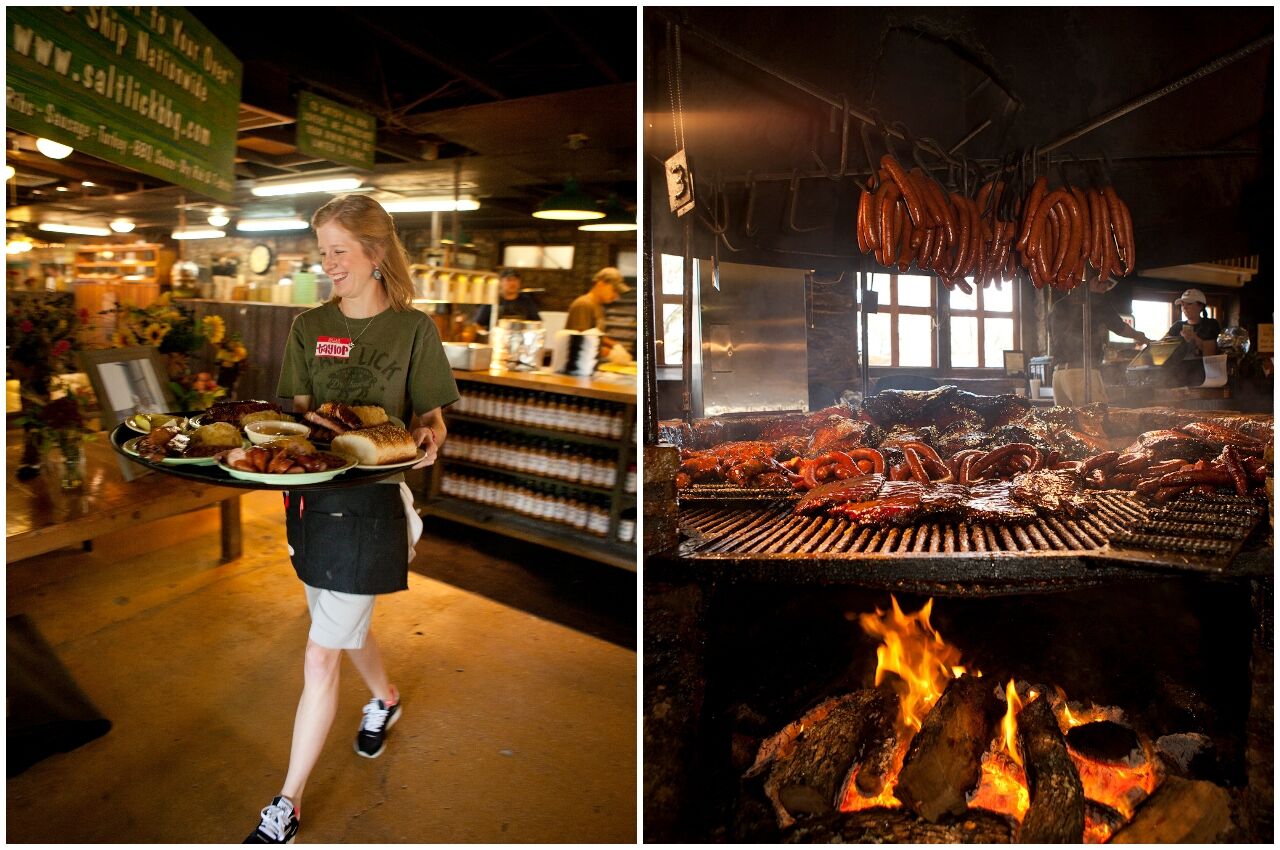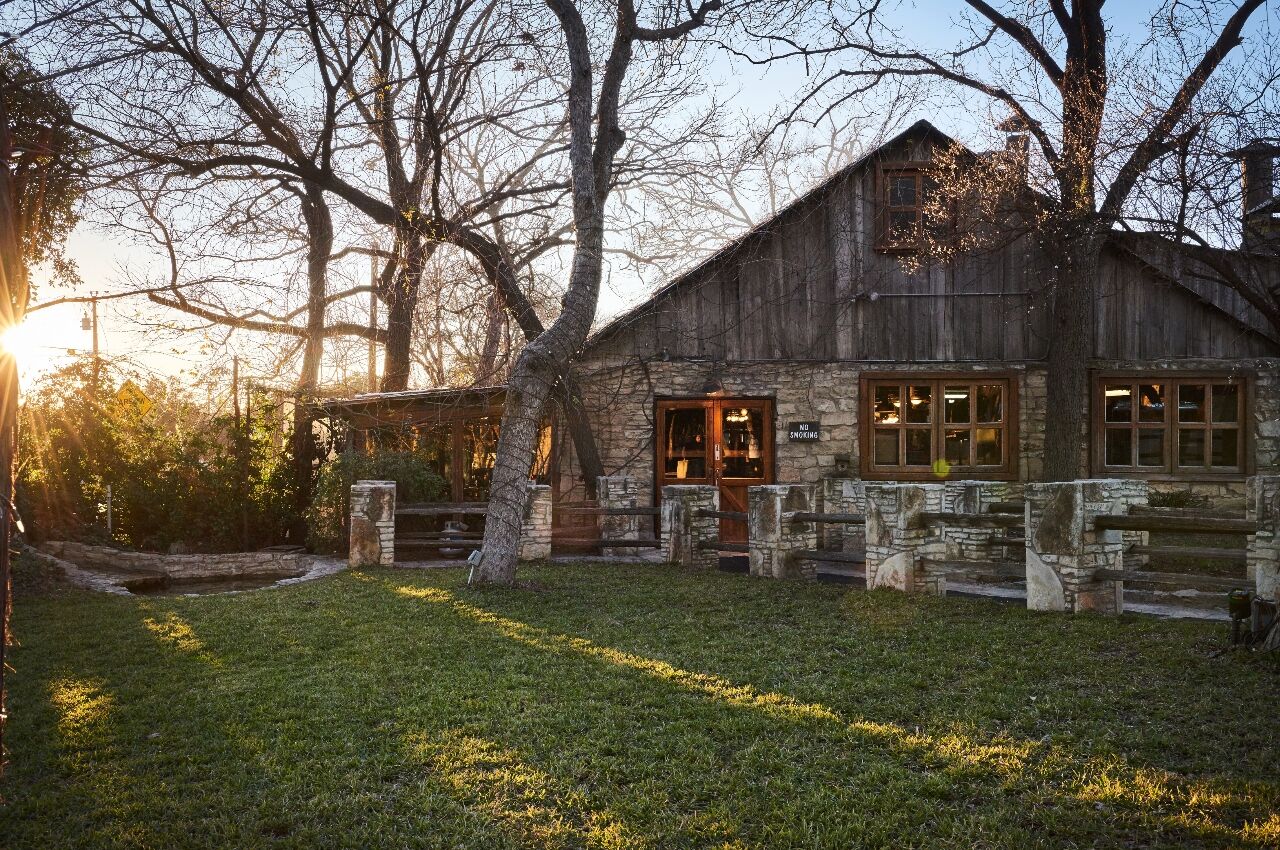 Salt Lick BBQ has been serving mouthwatering barbecue since Thurman Roberts cleared a small area of dirt on his family's land in 1967. Over that time period, it's become a true Texas legend, being featured on countless television shows and specials and serves thousands of customers each week.
You can find wineries and breweries across Texas Hill Country, but establishments like Ghost Note Brewing Company really make visits to Driftwood complete. The selection of pilsners, porters, and IPAs are a perfect pairing for the live Texas Country music that heats up the evenings.
Where to stay in Driftwood
If you're staying overnight in Driftwood, try this beautiful tiny home that features a hammock, picnic table, and all the peace and quiet you can handle.
A romantic getaway needs an intimate setting and it doesn't get much better than the Wuji House. It's another peaceful option where you can stretch out for yoga or sleep in for rest.
Jefferson
There are hundreds of small towns in East Texas, but none of them are quite like Jefferson. Located 20 minutes north of Marshall, Jefferson has a few nicknames: "Queen of the Bayou," "The Bed and Breakfast Capital of Texas," and "The Bigfoot Capital of Texas." With that collection of nicknames, you'll have to see it for yourself to understand why locals love it so much.
What to do in Jefferson
The Lonesome Dove Drive-Thru Safari lets your family enjoy nature without having to leave the minivan. Lonesome Dove offers a petting zoo with goats, donkeys, an alpaca, and Steve the camel, the star of Lonesome Dove.
Yes, there's a Jefferson Historical Museum that holds over 200,000 square feet of town history, but there's a different museum that seems to catch travelers' eyes.
Rhett Butler fans will have their hearts melt with a tour of the Gone with the Wind Museum near downtown Jefferson. It's 1,700 square feet of Clark Gable memorabilia from around the world. Vivien Leigh, of course, is also prominently featured in the rooms of collectors' pieces, but who are we kidding? It's all about Rhett in our hearts.
The principal attraction in Jefferson, though, is its historic downtown. Horse-drawn carriage rides along brick streets guide you as you move between classic antique shops to the over 100 historical markers that dot the town. It doesn't get any more small-town Texas than downtown Jefferson.
End the night with an LED light show of the "Howe Truss" Train Trestle. The bridge was built in 1897 and the light show was added in 2018. It's a great place to snap some photos before heading back to your room or out for a nightcap.
Where to eat and drink in Jefferson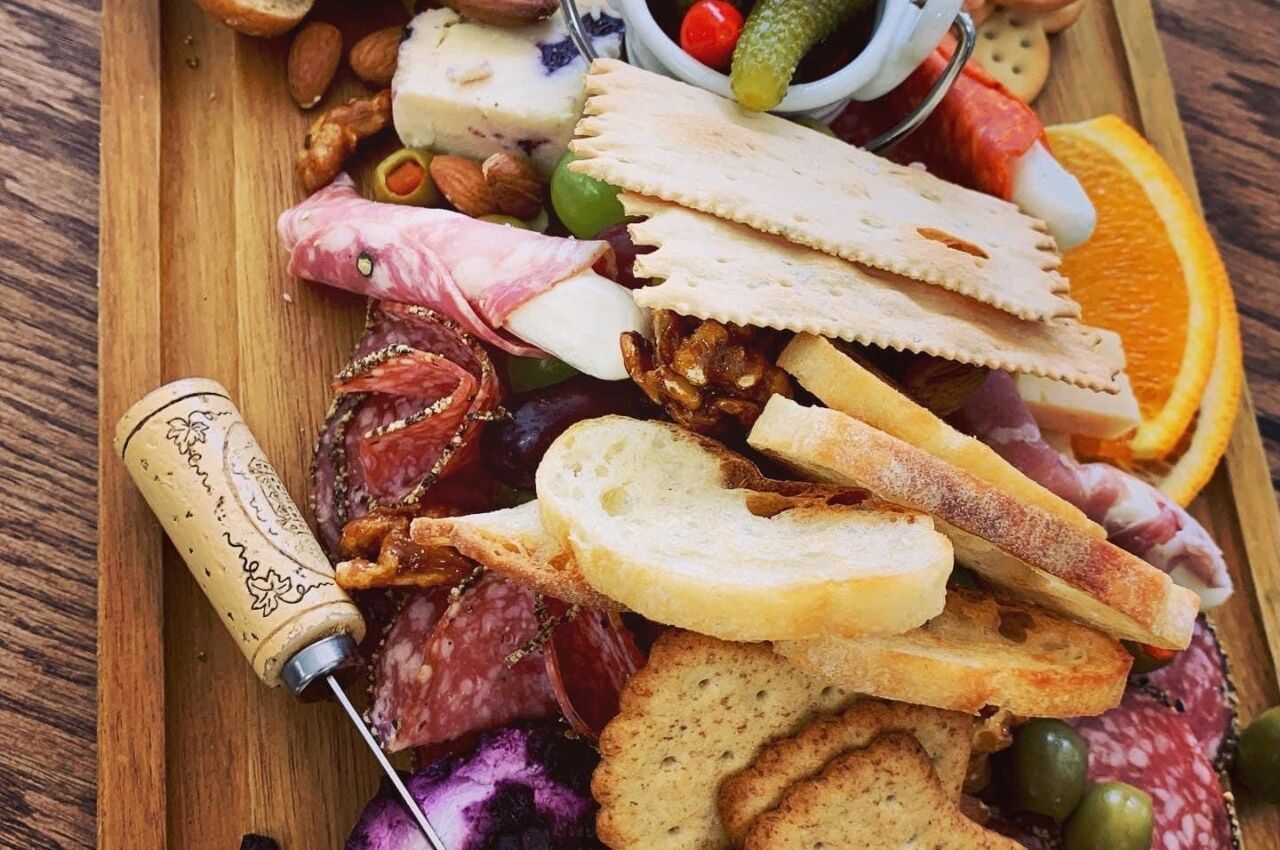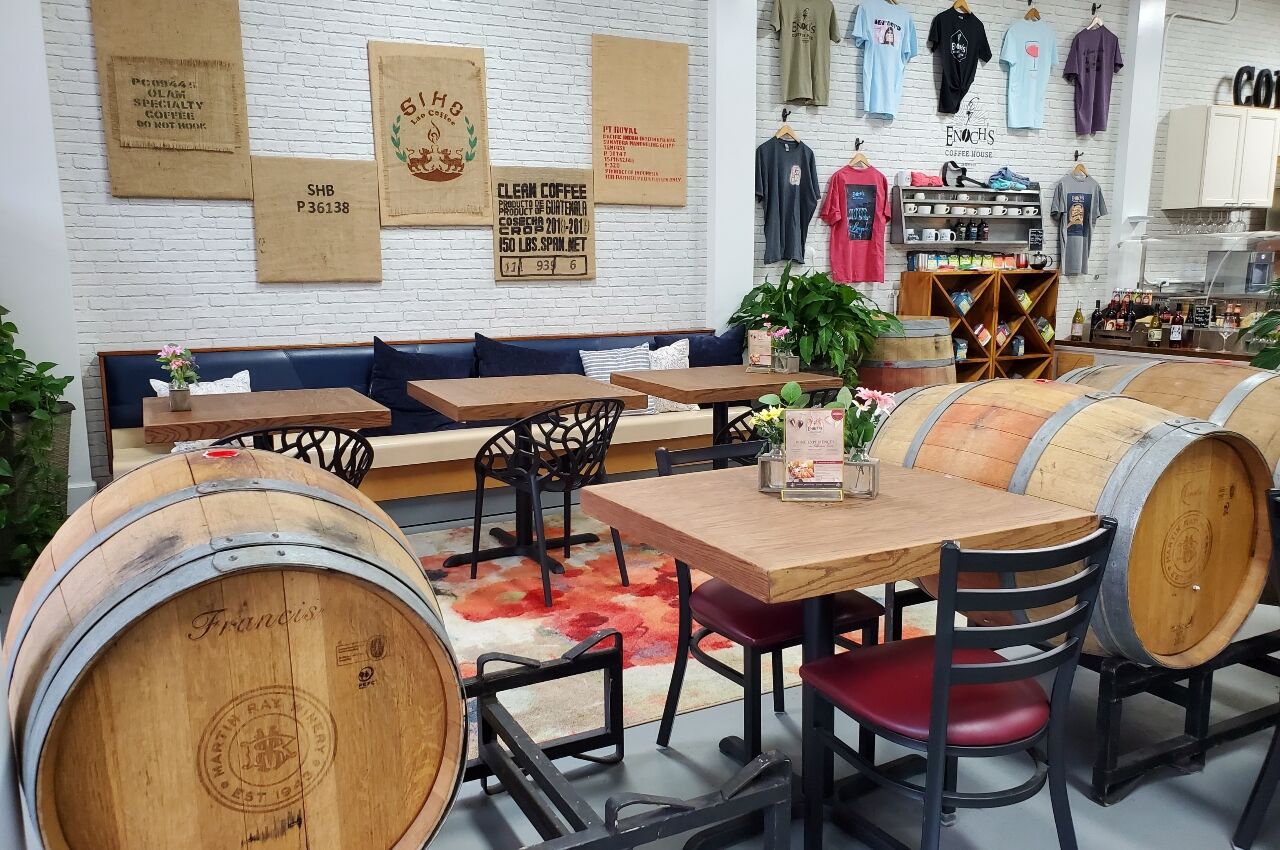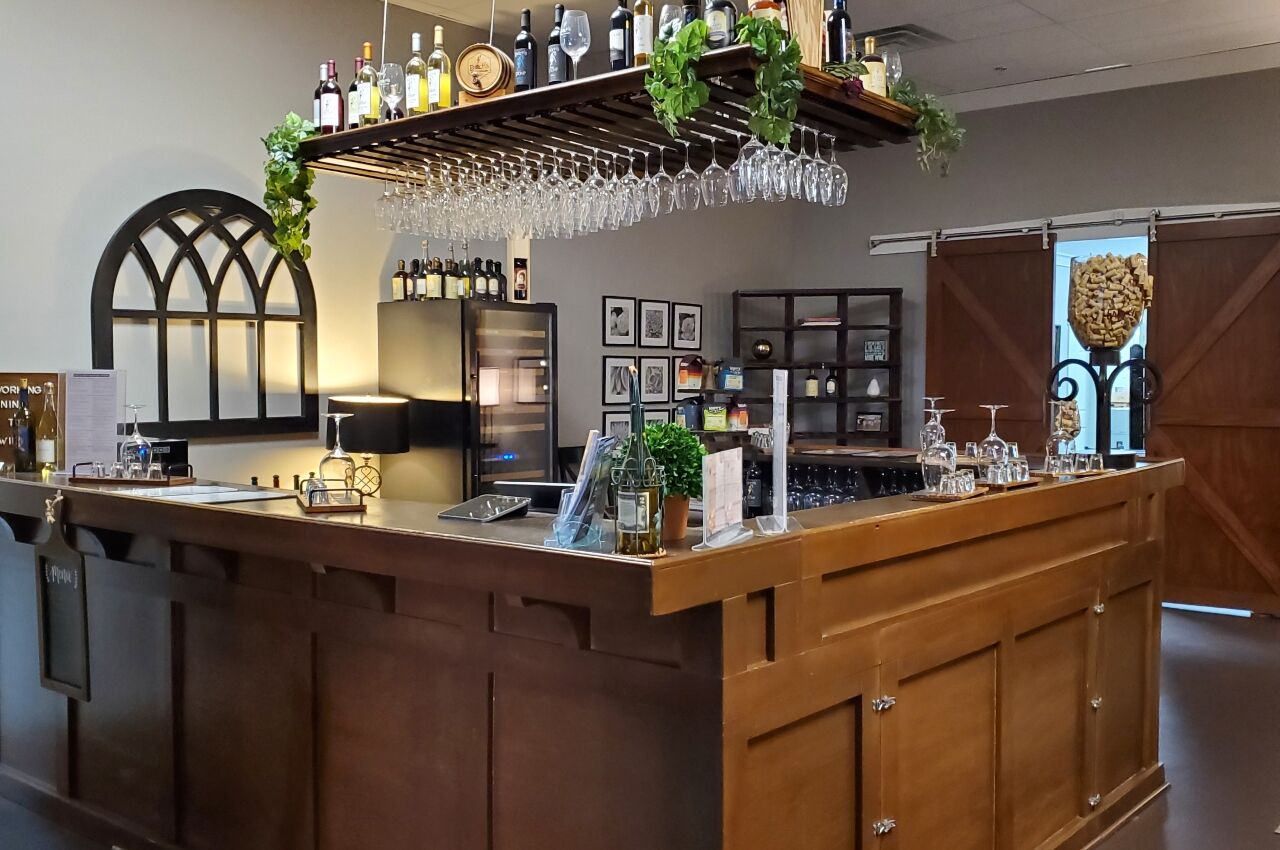 Enoch's Wine and Coffee House combines the two best things on Earth: coffee and wine. They don't mix them in the same cup but you can visit the tasting room for a glass of wine and a charcuterie board, or grab a gourmet cupcake and a latte in the coffeehouse.
McGarity's Restaurant and Saloon is an extremely popular stop for those visitors looking for a great place to eat with a fun, inviting atmosphere. The kid-friendly and delightfully Irish pub has classic Irish fare like shepherd's pie and bangers and mash but also serves vegan and vegetarian dishes as well.
Where to stay in Jefferson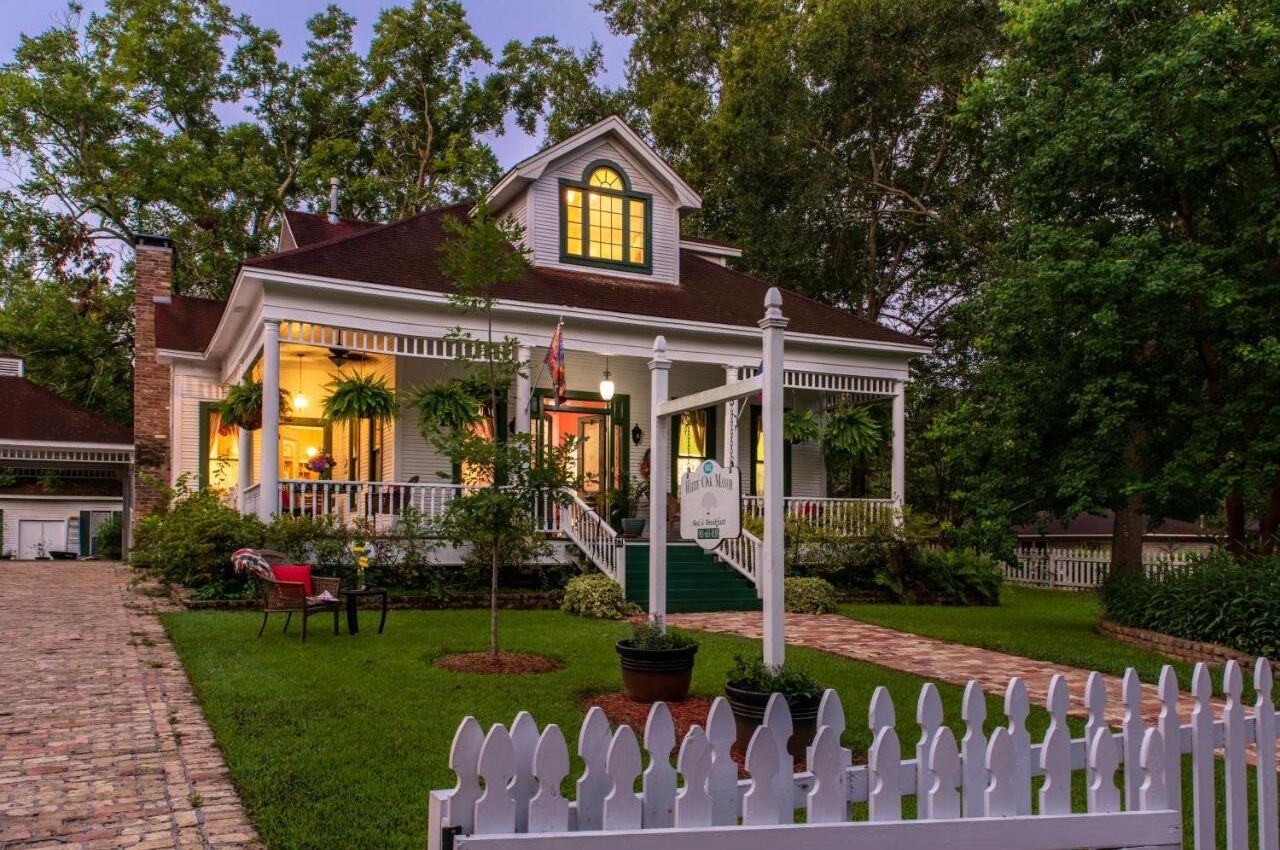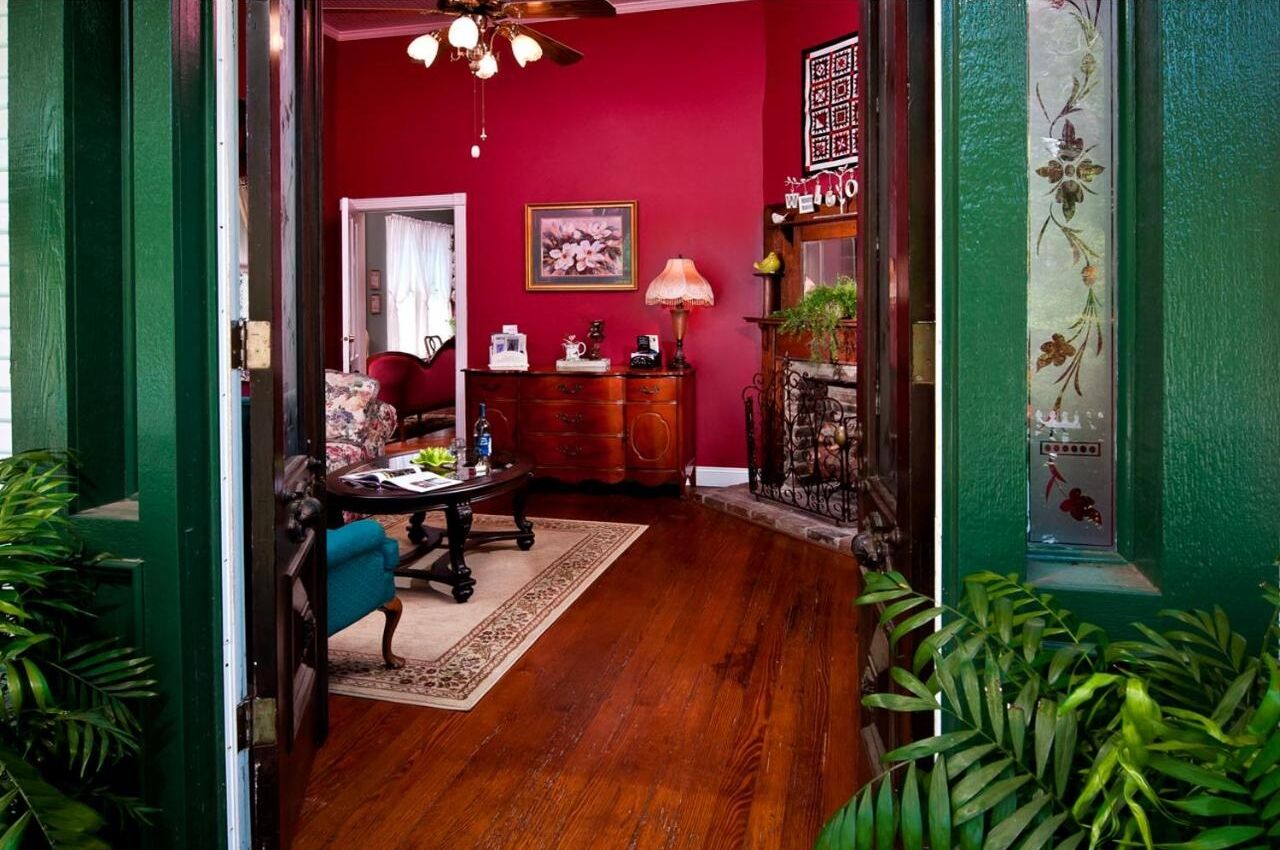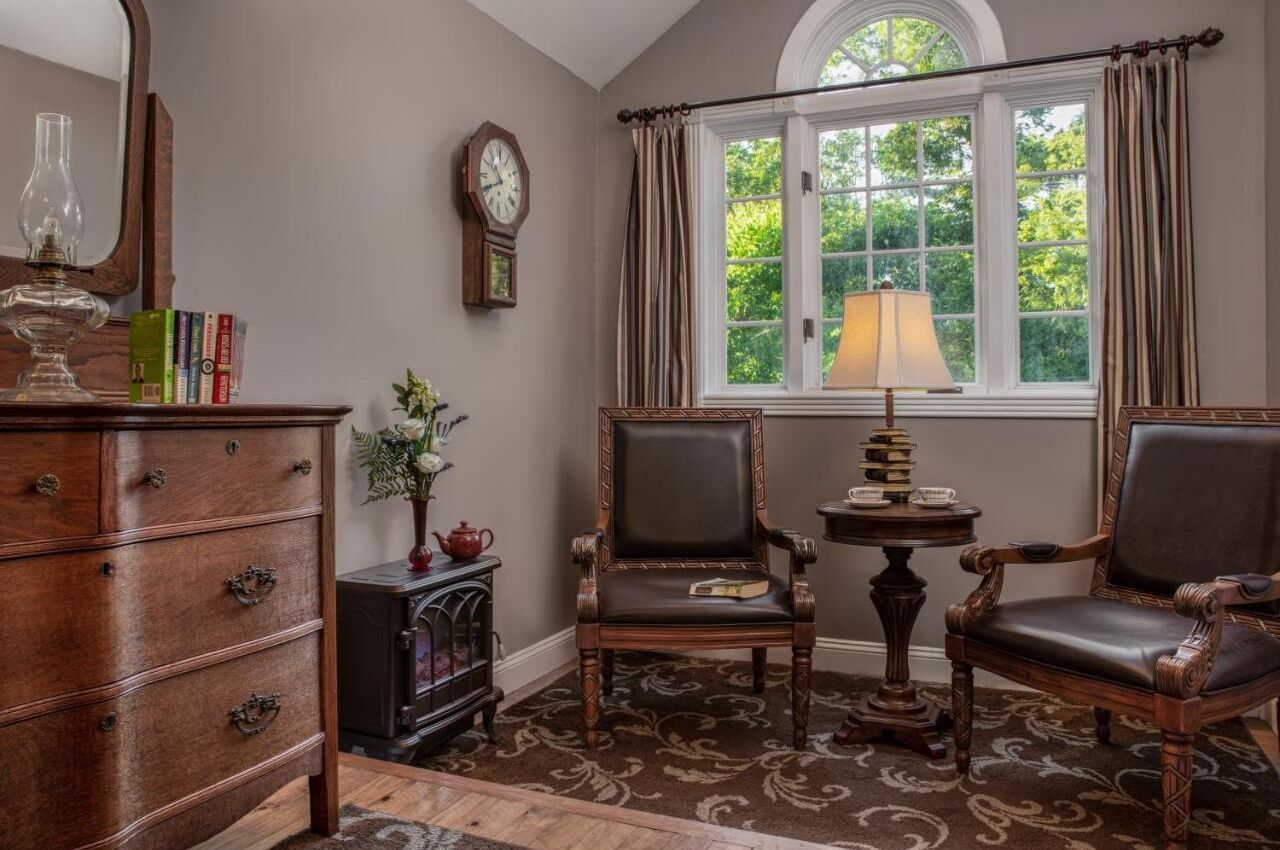 While you're in the "Bed and Breakfast Capital of Texas" you've got to try one of their many, many bed and breakfast options, such as the beautiful White Oak Manor near historic downtown. Plush bathrobes, free WiFi, and a warm breakfast each morning. What more could you want?
The oldest hotel in Texas, The Excelsior House Hotel has been in operation since 1858 and has entertained famous guests such as Ulysses S. Grant, Oscar Wilde, Rutherford B. Hayes, Lady Bird Johnson, and Steven Spielberg.
Port Aransas
When you visit Port Aransas, you're officially on island time. The small town is on Mustang Island, which is a short drive from Corpus Christi, on the Texas Gulf Coast.
Altogether it's 18 miles of sandy beaches, fish-filled waterways, surfing, sunshine, and margaritas. In short, it's the premier Texas beach destination.
What to do in Port Aransas
On top of the world-class deep-sea fishing and golfing, Port Aransas offers family fun like jet skiing, parasailing, and other water activities. Even though Port Aransas is the only small town on Mustang Island, it's a place that's always got events popping off.
The Texas SandFest pits master sand sculptors against one another as they create masterpieces in the Texas sand.
Each February, the Whooping Crane Festival invites birdwatchers to Port Aransas to celebrate the return of the cranes to their wintering habitat on the island. It's a four-day event with birding trips, boating trips, and nature tours.
PalmFest and BBQ Masters Throwdown is a particularly enticing event each May. It's the Southern Coast Open's cover band extravaganza and features two days of live music by the very best cover bands in the state. Add in the BBQ Masters Throwdown and you've got a weekend of great music and delicious food.
Where to eat and drink in Port Aransas
Seafood reigns supreme in Port Aransas, where fresh daily catches are served up to travelers in flip-flops and tropical shirts. It's island life, so no one is going to judge you.
Start with some chile con queso and chips before grabbing a flounder basket with hush puppies or an order of curried coconut shrimp tacos at Iries Island Food.
Chill out listening to great live music at the Port Aransas tradition called Shorty's Place, which has been open since 1946. The ceiling is lined with baseball caps from visitors over the years. It's extremely popular and fills up fast, so get there early.
Where to stay in Port Aransas
The Aloha Beach tiny home gives visitors private patio areas and a pool to cool down in on those warm summer nights.
Just outside of Port Aransas, you'll find this beautiful home with guest rooms upstairs and downstairs, a backyard for the kids to burn off some energy, and it's only a short walk to the beach!
Smithville
Roughly 45 minutes east of Austin is the small town of Smithville. Travelers from Houston to the capital of Texas are more familiar with it as one of several small-town stops along Highway 71, but everyone can agree that Smithville personifies small-town Texas.
What to do in Smithville
Downtown Smithville on and near Main Street features mid-century architecture, faded murals, and quaint mom and pop shops that are a staple of small-town living. There are a handful of antique stores, coffee shops, and restaurants for patronizing and several historic buildings for those history buffs in your life.
The James H. Long Railroad Park and Museum have artifacts dating back to the late 19th century and is a charming small town addition to the city that kids will enjoy.
While you're there, you'll notice you're being watched by a 20-foot-high Gingerbread Man named Smitty. Smitty is the result of a Guinness World Record owned by the town for the world's largest gingerbread cookie.
Smithville has been the filming location for several movies, including Hope Floats (starring Sandra Bullock and Harry Connick Jr) and Tree of Life (starring Brad Pitt and Jessica Chastain). As you wander around the town, you can be on the lookout for scenes from these and other films.
Where to eat and drink in Smithville
Speaking of filming locations, Honey's Pizza (called Honey's Cafe in Hope Floats) is the best place to pick up a wood-fired slice and have a soda or local craft beer.
The Back Door Cafe serves southern comfort staples such as chicken fried steak and baked cornbread catfish, with a mix of gluten-free and healthier options. This small town casual cafe is perfect for families.
Where to stay in Smithville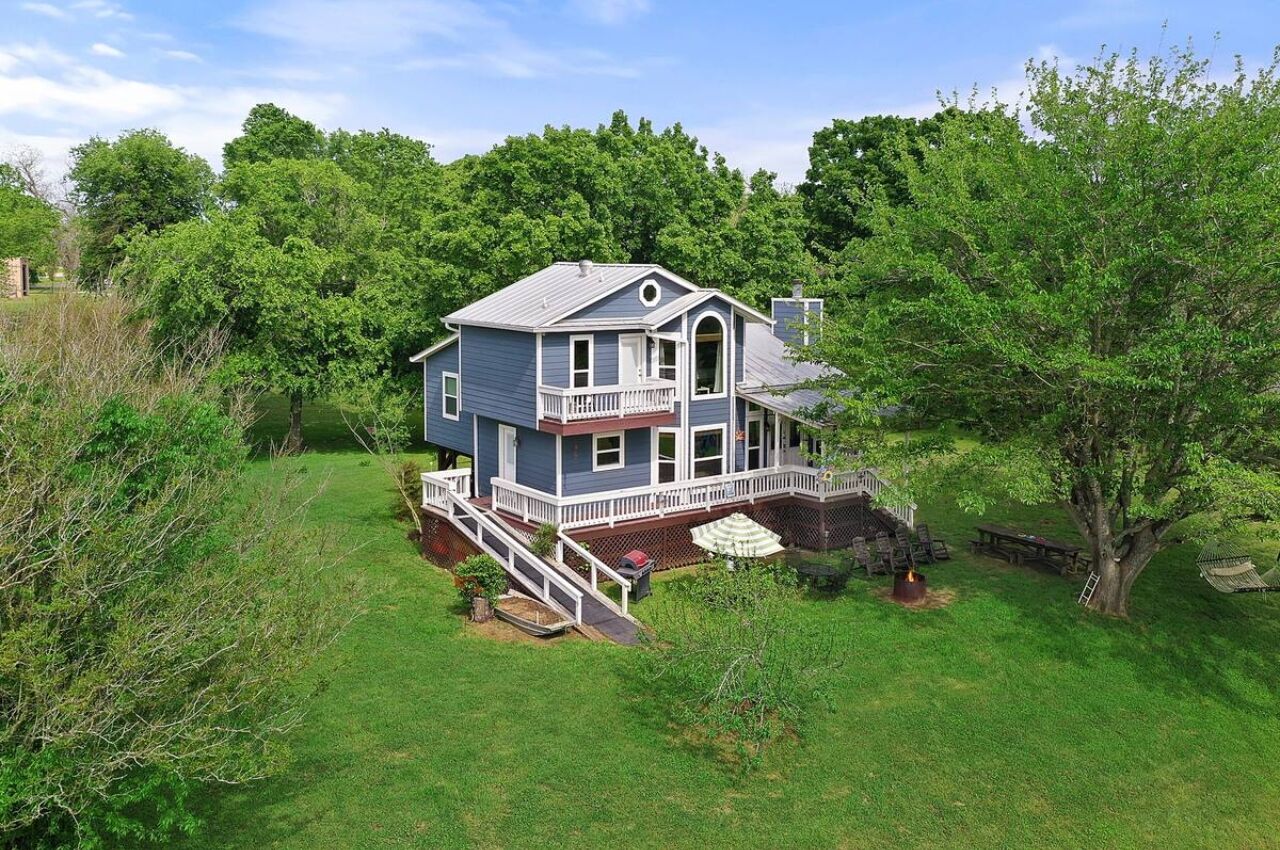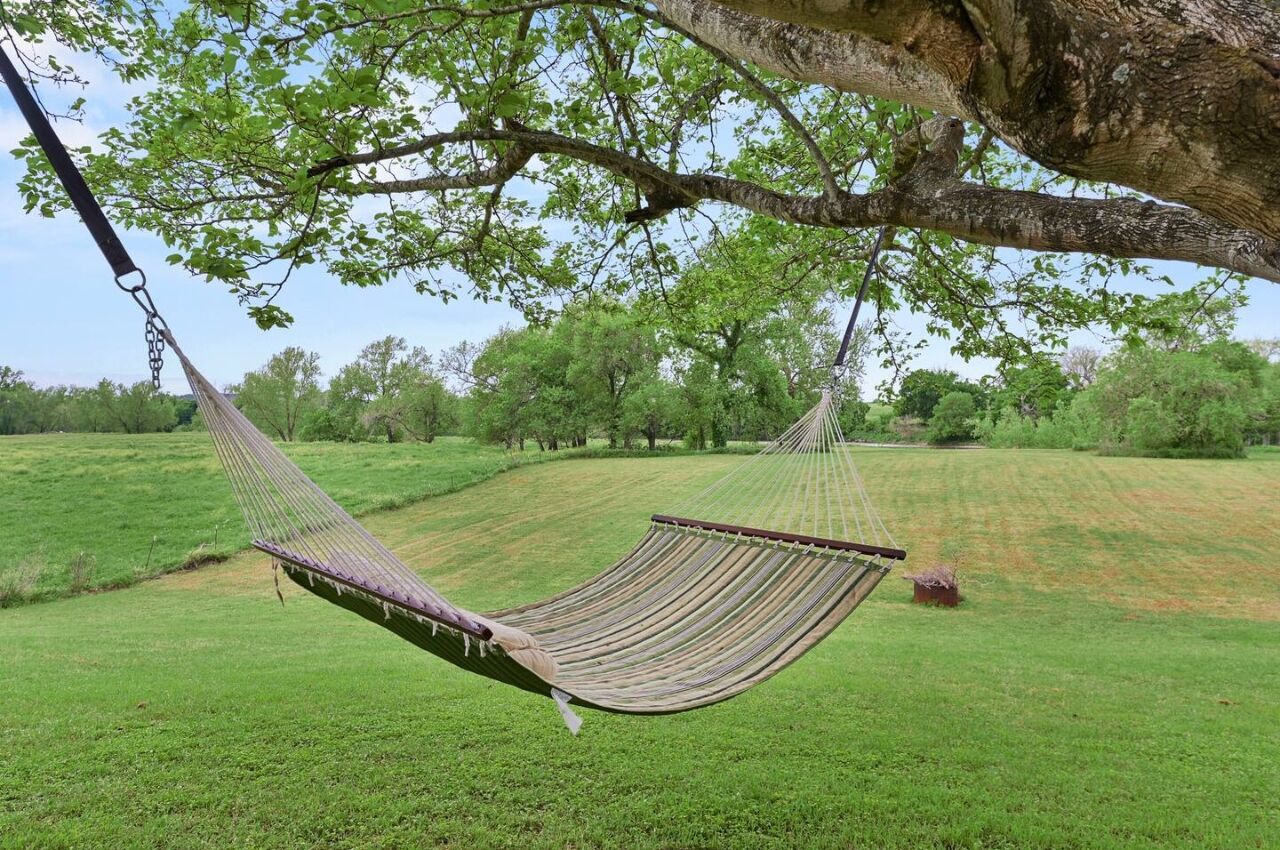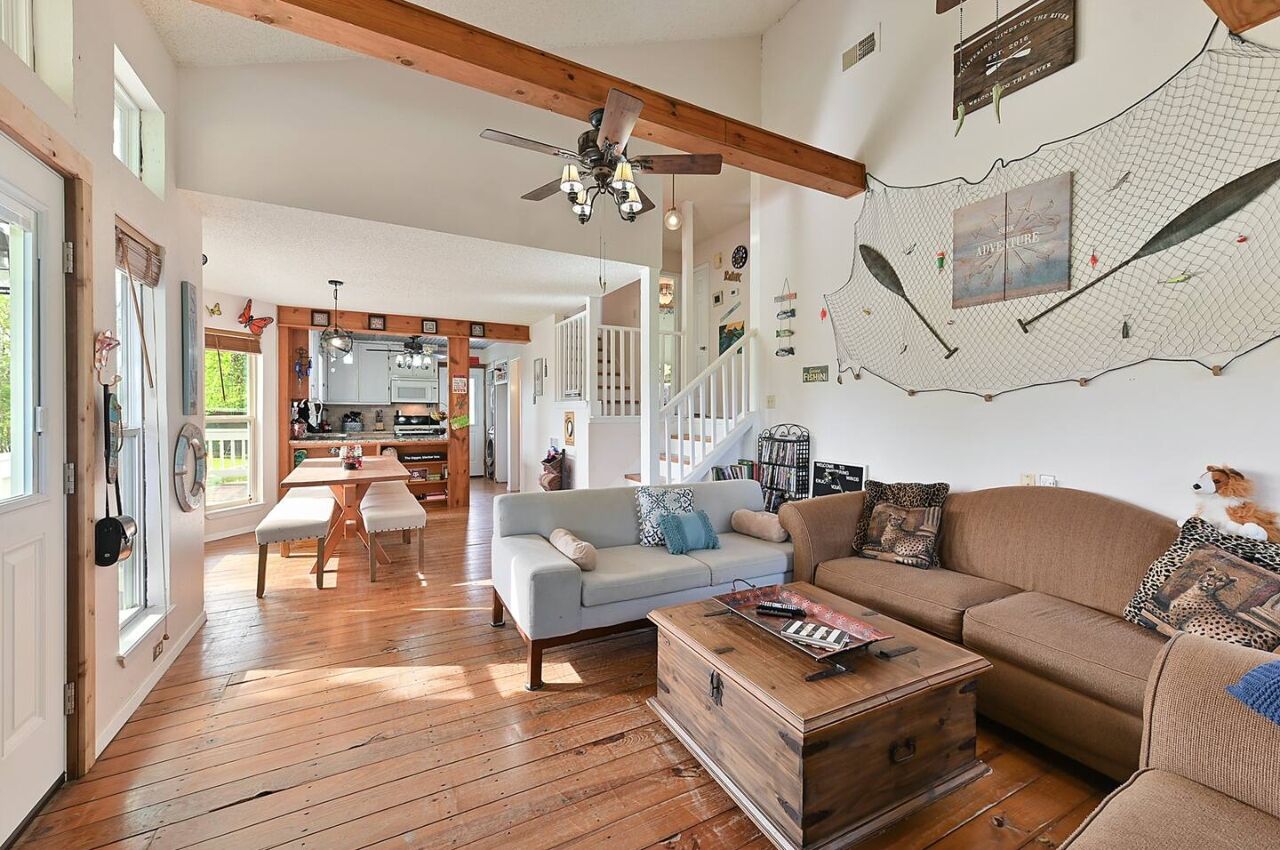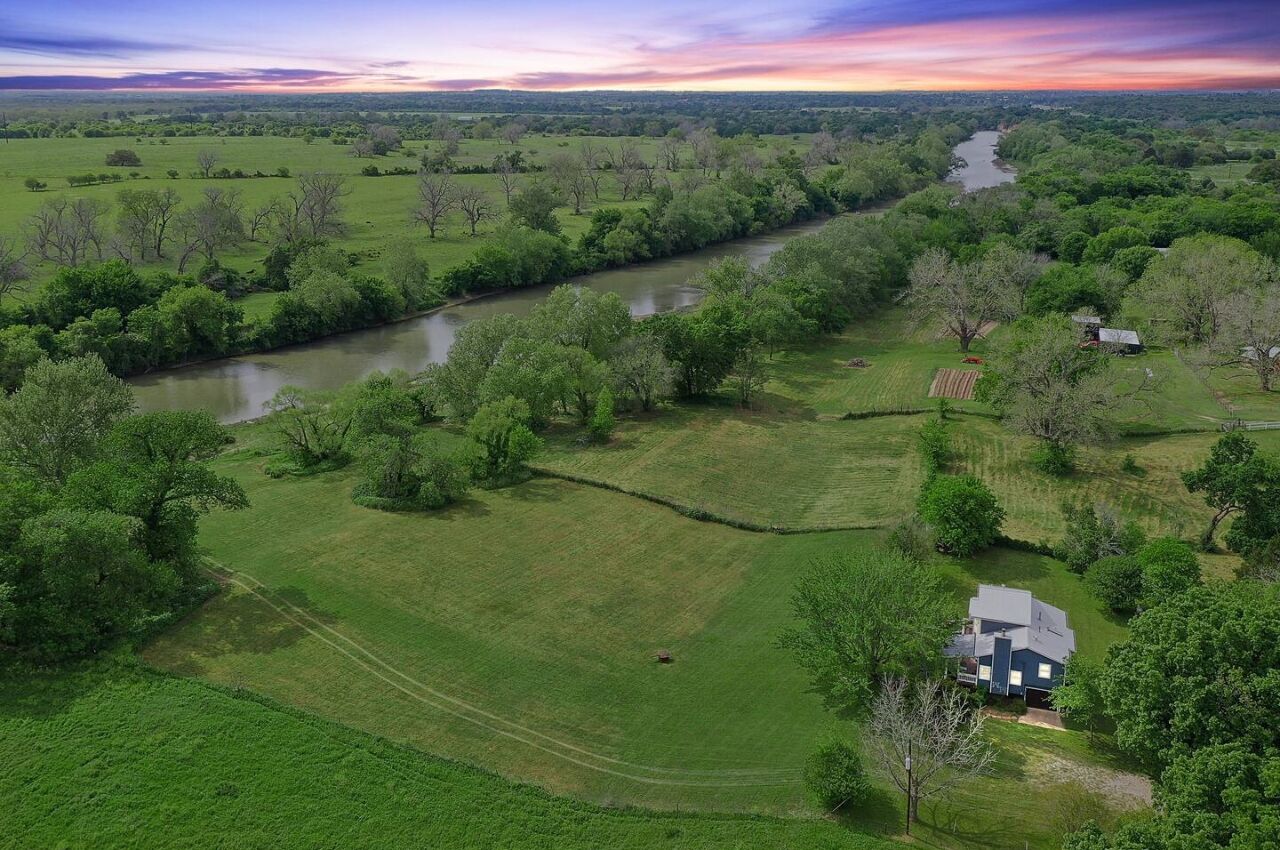 If you're traveling with a group consider the spacious Whispering Winds on the Colorado River. It sits on over three acres of land, giving your group plenty of room to spread out, grab the fishing poles, and have a great time on the river.
The Katy House Bed and Breakfast is the perfect spot for a weekend getaway that's in the heart of Smithville. It's a fully restored turn-of-the-century home with all the modern comforts including a complimentary breakfast.
Terlingua
Terlingua is best known as a former mining town turned ghost town turned Texas chili haven. It's as unique a story as a town can have without stretching the truth. The closest major cities are El Paso, which is four hours to the west, and San Antonio, which is nearly seven hours to the East. If you want uninterrupted, yet splendid isolation, Terlingua needs to be on your travel list.
What to do in Terlingua
Terlingua sits in the shadow of Big Bend National Park, an ultra-popular destination for outdoor lovers. The small Texas town is usually a stop for a quick bite to eat for visitors either heading to or coming from the park.
The unique thing about Terlingua, though, may be its title as "Chili Cookoff Capital of the World." Thousands of "chili heads" descend on the small town each November for the Terlingua International Chili Cookoff which swells the town with people and kicks off a four-day party in the desert. The cook-off in the desert is an experience everyone should see with their own eyes at least once.
Where to eat and drink in Terlingua
Mornings are dreadful without coffee, and you'll want to get your fix here at Espresso Y Poco Mas (translation: Espresso and a bit more). They also have fresh juices, classic breakfast options and lunch offerings, such as homemade meatloaf sandwiches and reubens.
The Starlight Theatre Restaurant and Saloon is a converted old movie palace that now serves classic Texas eats and gourmet meals to hungry patrons. It's probably the most popular stop in Terlingua, but that doesn't mean it's snobby. Ties are strictly prohibited here.
Where to stay in Terlingua
Willow House is a desert retreat where you'll have your pick from twelve casitas on the 250-acre property. It's a short distance from Big Bend, the Rio Grande River, and Chisos Basin while giving visitors unobstructed views of the gorgeous Chisos Mountain Range.
Want a truly unique experience when visiting Terlingua? Book this Corazon Sanctuary Peyote Tipi. It's upscale primitive camping at its finest with a futon, fire pit, a table, and chairs, plus your very own composting toilet!
Shiner
In an area that local Native Americans once called "Half Moon," Shiner sits between Houston and San Antonio and has deep Czech and German immigrant roots. Although the small town (which was incorporated in 1890) has grown with the times to include modern businesses such as a world-famous brewery, it has stayed a small town at heart.
The birthplace of Major League Baseball Hall of Famer Ross "Pep" Youngs, Shiner is meant for visitors who like to exit the busy highways and take the more scenic drives of Texas.
What to do in Shiner
The Spoetzl Brewery is the home of the insanely popular Shiner Beer line of brews. You owe it to yourself to take a tour of the facilities and get in on a tasting at the end. It'll cost you $20, and you have to be at least 21, but it comes complete with new interactive experiences, multimedia exhibits, and a brand new honky-tonk bar.
After you sleep off the fun you had at Spoetzl, stop by the national historically recognized Saint Cyril and Methodius German Church to view its amazing Romanesque revival style architecture, stained glass windows imported from Munich, and gorgeous painted interior.
If you have time, visit the Edwin Wolters Memorial Museum and get a history lesson on Shiner and the people that have helped it thrive over the years.
Where to eat and drink in Shiner
Hungry travelers will want to make their way to Mary's Tacos to enjoy classic Tex-Mex lunch options like quesadillas, tacos, and enchiladas.
Howard's is a one-stop-shop convenience store with a hidden Biergarten in the back. There's live music in the evenings and cold drinks are available all day. You can also pick up bait and tackle or ammo if you're heading out to hunt varmints.
Where to stay in Shiner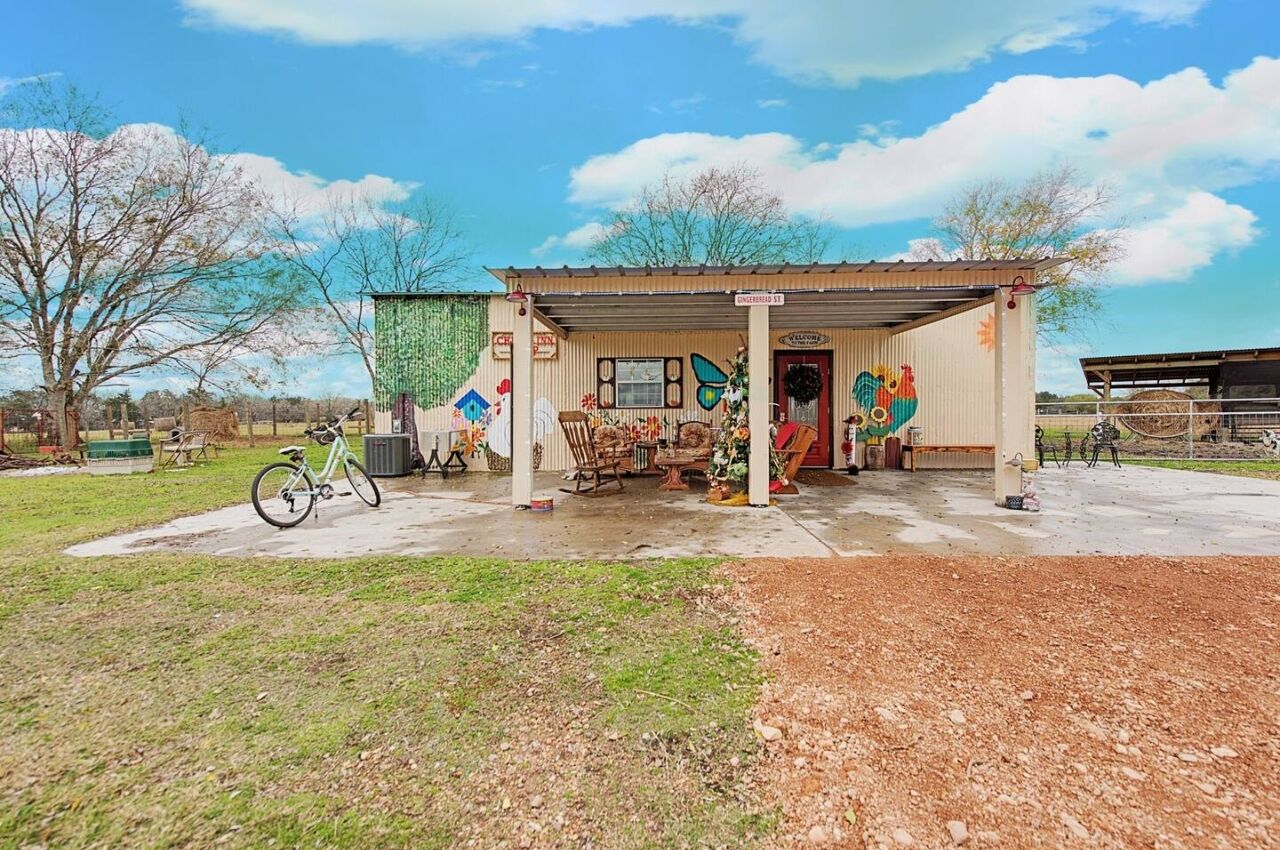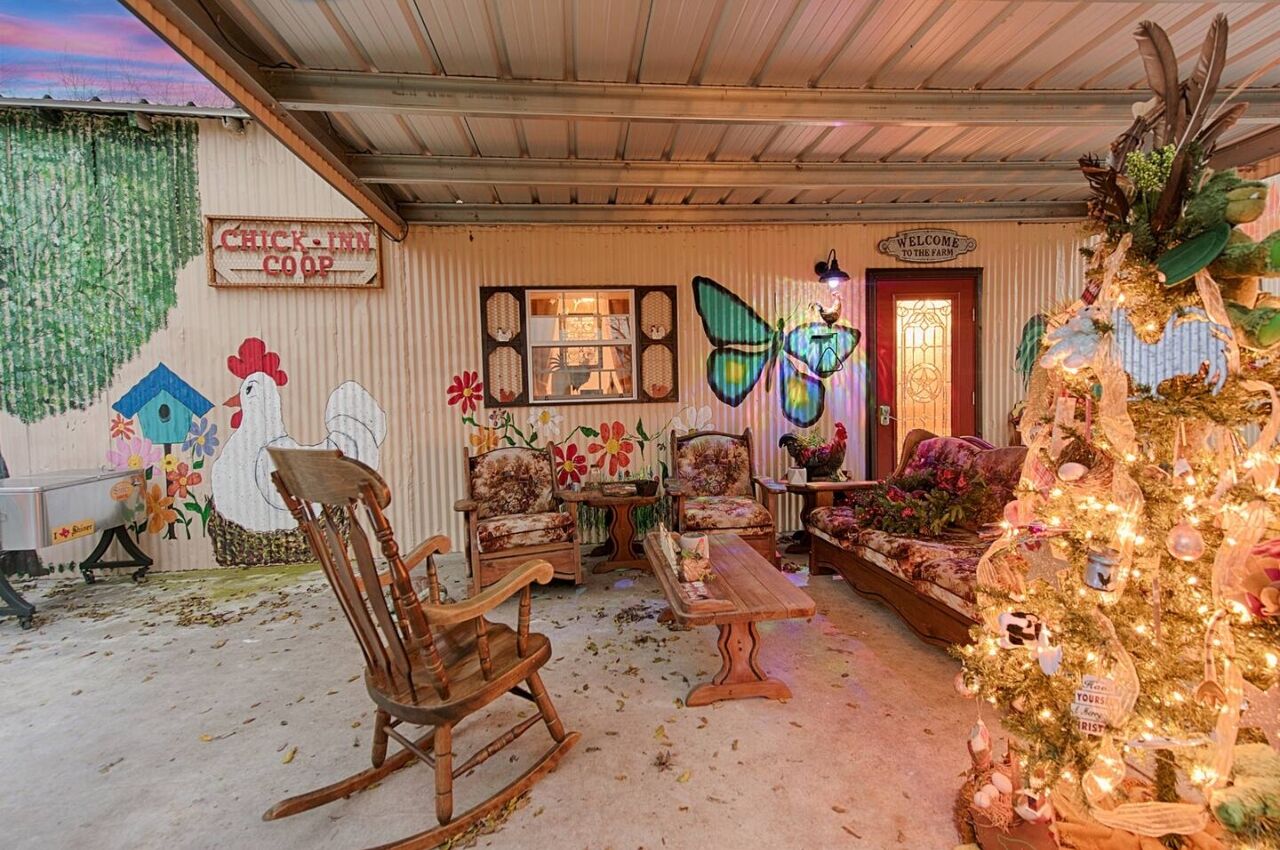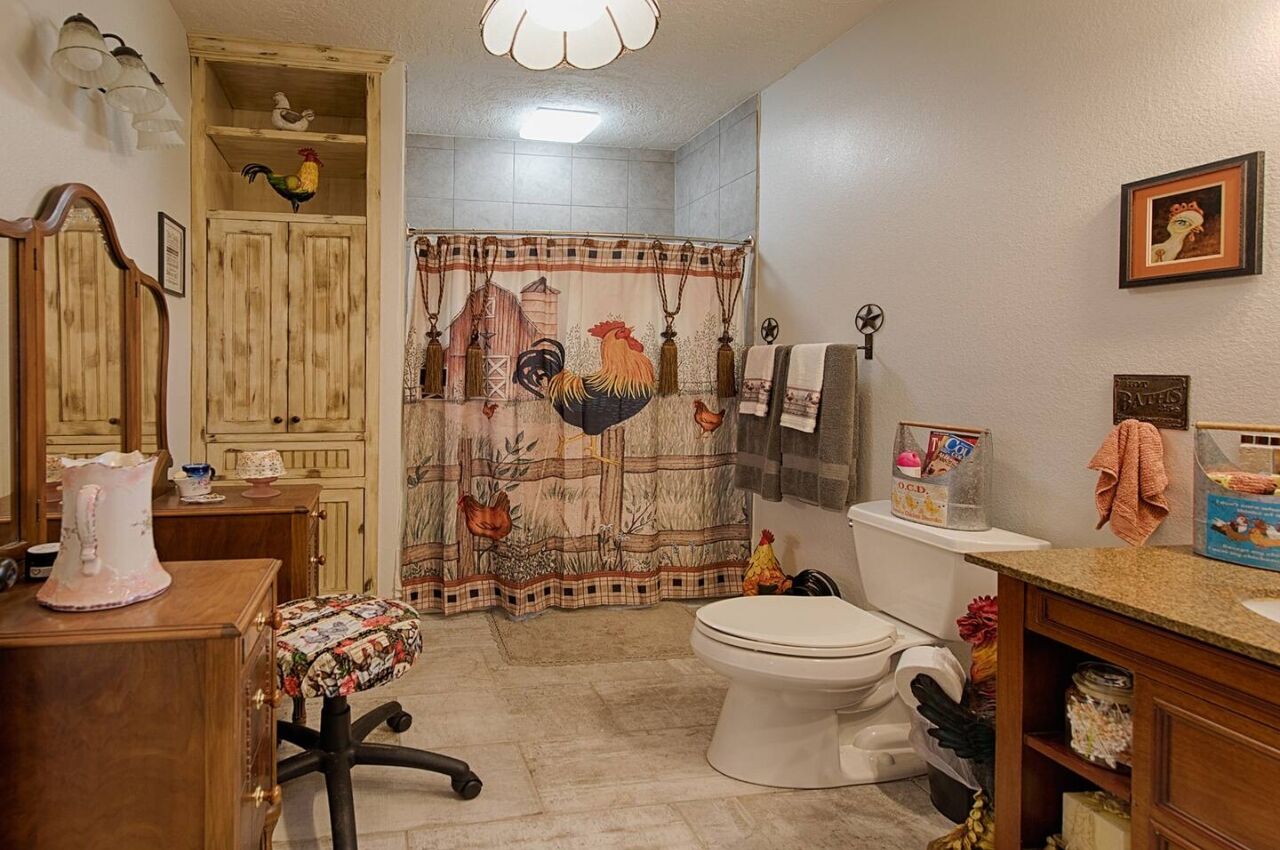 The Cozy Pea is a great option for families looking for a little space for some peace and quiet during their visit. Plus, it's decorated with peacocks, so what's not to love?
Keeping with a bird theme, the Chick-Inn Coop is a renovated barn stuffed to the brim with chicken decor and southern charm.
Poteet
Poteet, Texas, is a small flat parcel of farmland 30 miles south of San Antonio. It may not seem like much to outside eyes, but Poteet is Texas royalty. Not only is Poteet the "Strawberry Capital of Texas" but it's also the birthplace of the "King of Country" George Strait.
Most everything revolves around the heralded Poteet strawberry, as you'll find hand-painted signs, murals, and even the World's Largest Strawberry, which is a 130-foot tall water tower painted like the fruit.
It's a folksy and classically small town, but for one weekend a year, it becomes the focal point of South Texas.
What to do in Poteet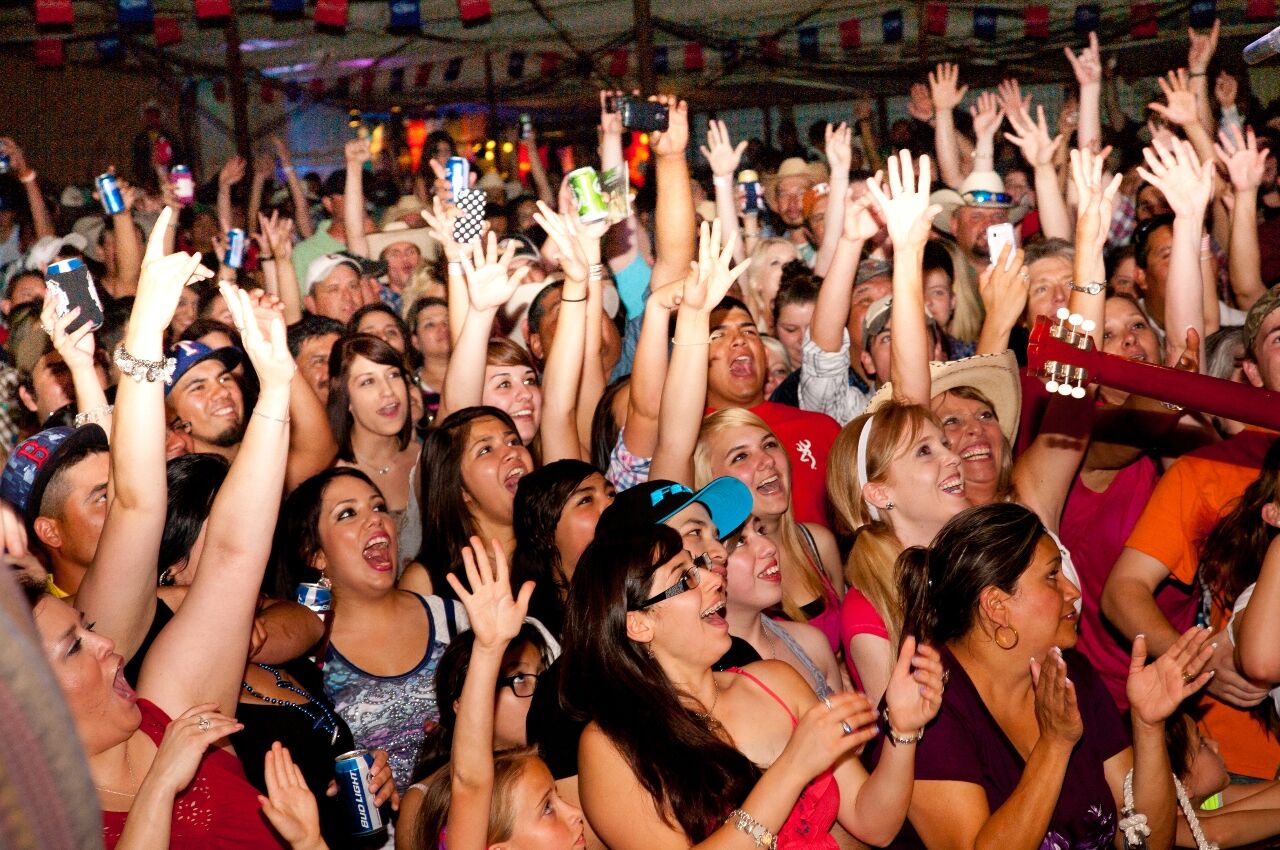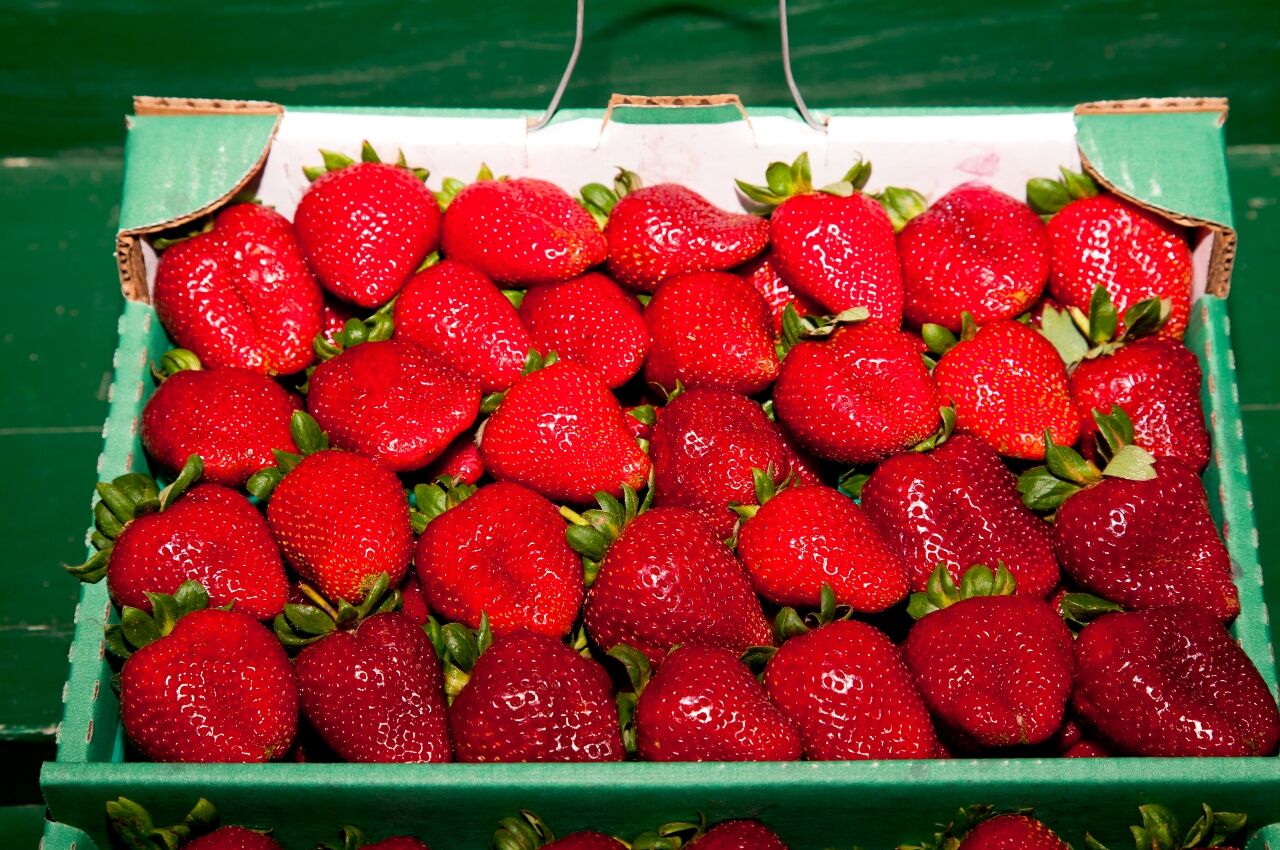 Every April since 1948, thousands of smiling faces descend on Poteet for the famous Poteet Strawberry Festival, where delighted visitors partake in a celebration of the local fruit and vegetable growers.
There's a parade, a "Taste of Texas" Food Show contest, a strawberry auction, and a strawberry festival court where two local high schoolers are crowned king and queen of the festival. It's a berry big deal.
The weekend also features plenty of live music with past headliners such as country stars Sara Evans, Kevin Fowler, Tanya Tucker, and conjunto star Ramón Ayala.
Although it had humble beginnings back in 1948, the festival now attracts over 100,000 visitors and commands an army of nearly 8,000 volunteers. Like New Orlean's Mardi Gras celebration, the Poteet Strawberry Festival is an event everyone needs to experience at least once in their life.
Where to eat and drink in Poteet
When it's not festival season, Poteet still has plenty to offer in terms of great places to fill your belly.
Backyard Kitchen is a burger restaurant serving Texas-sized fares such as the Good Morning Burger, Backyard Nachos, and the class Backyard Burger.
If you're in a hurry, you can always slide your entire car through the Heads and Heels Beverage Barn where you can order some hot food and cold drinks that they'll load right into your vehicle. Just be sure not to pop any tops until you're back to your lodge for the night.
Where to stay in Poteet
The Little Cabin on Rose Hill is popular with weary travelers and for good reason. It's a 500-square-foot log-sided cabin on a small patch of heaven outside of Poteet and only 30 minutes from San Antonio as well.
This tiny cottage is on a 33-acre ranch and offers a giant porch for enjoying colorful Texas sunrises and splendid sunsets. You'll have a pool for cooling off in the summer and a firepit ready to keep you warm in winter. 
What did you think of this story?