in paid partnership with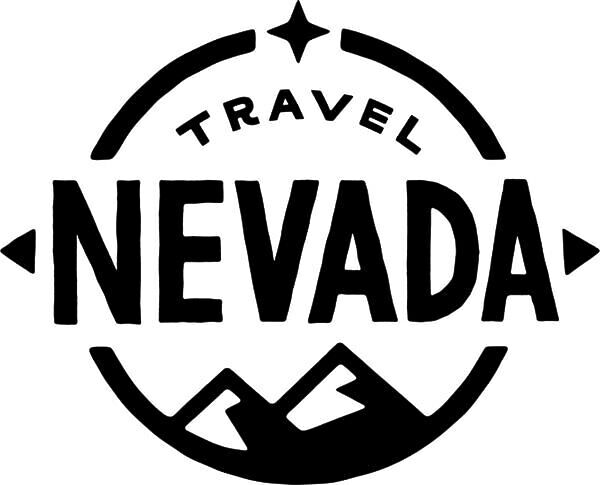 Outdoor recreation literally comes with the territory in Nevada. From leisurely creekside ambles to adrenaline-pumping red rock scrambles, looking up at stars (or UFOs) to bombing down mountain bike trails — here's a taste of some of Nevada's best adventures, from easy to extreme.
EASY
1. Searching for extraterrestrial life in the heart of Nevada
You don't have to leave the planet — heck, you don't even have to leave the comforts of civilization too far behind — for an out-of-this-world adventure in Nevada. State Route 375, aka the Extraterrestrial Highway, brings the otherworldly right to you. A hotspot for reported UFO sightings, the area is also home to the infamous Area 51, a military base so top secret the government didn't even acknowledge its existence until 2013.
Make no mistake: Approaching Area 51 is not allowed, but you can stop by the Little Black Mailbox for a chance to exchange mementos with past and future enthusiasts. Ask for directions at the Alien Research Center, another must-stop on the ET Highway. You'll know it when you see it — look for the giant metal alien outside of a silver half-dome-shaped Quonset hut just west of the town of Hiko.
Technically, you can blast down the entire ET Highway in about 2.5 hours. However, if you're looking to make a UFO-spotting night of it, dock your vessel at the Little A'Le'Inn — the only bar, cafe, and motel (read funky, glorified multi-room trailers) along the route.
2. Exploring the heavens and the depths of Great Basin National Park
Part of the adventure of Great Basin National Park is getting there. Five miles west of the town of Baker and just shy of the Utah border, the park is certainly remote, with limited services, minimal cell phone coverage, and no WiFi. But the solitude and beauty is worth the trip. Take a short hike to some of the park's high-alpine lakes or explore landscapes dotted with bristlecone pine — the oldest living trees on Earth.
Thanks to its location far beyond the reach of light pollution, Great Basin's night skies provide some of the best stargazing on the planet — it was designated an International Dark Sky Park in 2016. For fans of true darkness, however, the real trip is belowground in the Lehman Caves. A guided tour is required, and be sure to book a reservation in advance as they often sell out.
3. Catching sunrise (or sunset) at Cathedral Gorge State Park
If you're looking for a stunning state park to explore on foot, it's hard to beat Cathedral Gorge State Park, located between the towns of Caliente and Pioche, about 2.5 hours northeast of Las Vegas. You'll want to keep your camera (or iPhone) handy on account of the incredible slot canyons, spires, and hoodoos you'll encounter on a hike here.
For a great introduction to the park, head to Miller Point Overlook and its 1930s CCC gazebo. This is the perfect spot to catch a sunrise or sunset view of the slot canyons below. When you're ready, hike Miller Point Trail to get a closer look at this incredible terrain. A 1-mile trail connects Miller Point Overlook to a picnic area, while a 4-mile loop takes you to more remote areas of the park.
MEDIUM
4. Taking in the view of Lake Tahoe from a Nevada ski resort
Just a 25-minute drive from the Reno-Tahoe International Airport, Mt. Rose-Ski Tahoe is the closest ski resort for travelers flying into the region. With terrain ranging from mellow beginner runs to 55-degree steeps in The Chutes, there's something for everyone. Plus, you'll be able to bask in the incredible views of Reno, Washoe Valley, and Lake Tahoe.
Speaking of the lake, Diamond Peak Ski Resort is a great option for a family ski experience close to the shores of Lake Tahoe. Enjoy outstanding tree skiing and stunning views of the water from almost every run.
5. Getting off-road (and off the beaten path)
Thousands of miles of dirt roads and trails are waiting to take you to some of the most remote and beautiful places in the state. Buckle up and get ready to tackle Nevada's best off-road adventures.
It doesn't get much better than Sand Mountain, near Fallon on the Loneliest Road in America. It's a popular spot for ATV and off-road enthusiasts, thanks to the continuously changing terrain and the six-story, two-mile-long "Super Bowl" sand dune.
Meanwhile, Mormon Well Road is within reach of Las Vegas and provides extraordinary desert views. The road is accessible with a stock 4×4 vehicle, and several options for camping are available to turn a day trip into an overnight odyssey. Nevada is also home to the country's first Congressionally designated off-highway route. The Silver State OHV Trail includes 260 miles of off-road fun, ranging from dirt roads accessible by a regular 4×4 to challenging trails requiring an ATV.
Hard
6. Defying gravity while climbing at Red Rock Canyon
There are plenty of Nevada experiences that cater to more adventurous souls and require some combination of endurance, skill, and preparedness. One great example lies just outside of Las Vegas, where Red Rock Canyon holds some of the most renowned sandstone climbing in the world.
With over 1,200 routes ranging from bouldering to short-bolted sport routes to monstrous multi-pitch adventures, the area truly is a world-class climbing destination. However, be sure to watch the weather before heading out. Wet sandstone is easily deteriorated, and climbing after a heavy storm has the potential to permanently damage the routes.
7. Choosing your own high-alpine adventure in the Ruby Mountains
The Ruby Mountains offer endless opportunities for hiking and backpacking in some of Nevada's most remote and beautiful alpine environments. Not for the faint of heart, the Ruby Crest Trail is a 43-mile through-hike, ranging from 7,200 to 10,893 feet in elevation — the trail summits several peaks and passes half a dozen pristine alpine lakes.
But if you're not up for the full 43 miles, there are plenty of options for day hikes ranging from mile-long nature trails to overnight experiences. For a bite-sized taste of the Ruby Mountain experience, choose from couple-mile round-trip hikes or spend the night at Liberty Lake. The latter is an 8.7-mile out-and-back hike that takes you past some of the area's most beautiful peaks and lakes while leaving you with enough energy to enjoy the area after setting up camp.
8. Testing your endurance in the Fears, Tears, and Beers mountain bike race
Ely is home to some of the state's best mountain biking, with trails accessible right from town, so it's only natural that the country's first and longest-running enduro mountain bike race event started right here.
Racers begin by pedaling past slot machines and table games inside two of the town's casinos before hitting the surrounding trails. But as the name suggests, this is no ride in the park. Expect to gain some serious elevation — the Pro class tops out at 41 miles and 6,000 feet of climbing. A surefire memorable event, Fears, Tears, and Beers is a bucket-list item for serious mountain bikers everywhere.
Extreme
So you're a thrill seeker looking for your next winter fix? You don't have to go to Alaska to find a heli-ski trip to write home about. One of the oldest family-owned heli-ski operations in America is right here in the heart of Nevada. The Ruby Mountains hold 200,000 acres of steep and deep skiing and riding, and the guides at Ruby Mountain Heli-Experience know where to find all the best lines. From tree glades to steep chutes, a run here is sure to get the blood pumping. And thanks to the outfit's PistenBully snowcat, there are no down days with Ruby Mountain Heli, no matter what weather comes your way.
While the skiing is extreme, the accommodations definitely are not. The Ruby 360 Lodge and two luxurious backcountry yurts are a warm and comfortable place to unwind after a day in the mountains. Because with extreme adventure comes extreme R&R, Nevada-style.