Canada's 17 Top Rated Airbnbs Are Both Wild and Remote
Nothing signifies summer like a good road trip. And the place to be for your summer road trip is Canada. To inspire your travels, Matador compiled the top-rated Airbnbs in Canada across the country's vast wild spaces that will make the perfect base for your adventures up north.
We hope you love the top-rated Airbnbs in Canada we recommend! Just so you know, Matador may collect a small commission from the links on this page if you decide to book a stay. Listed prices are accurate as of the time of publication.
Cob Cottage – Mayne Island, British Columbia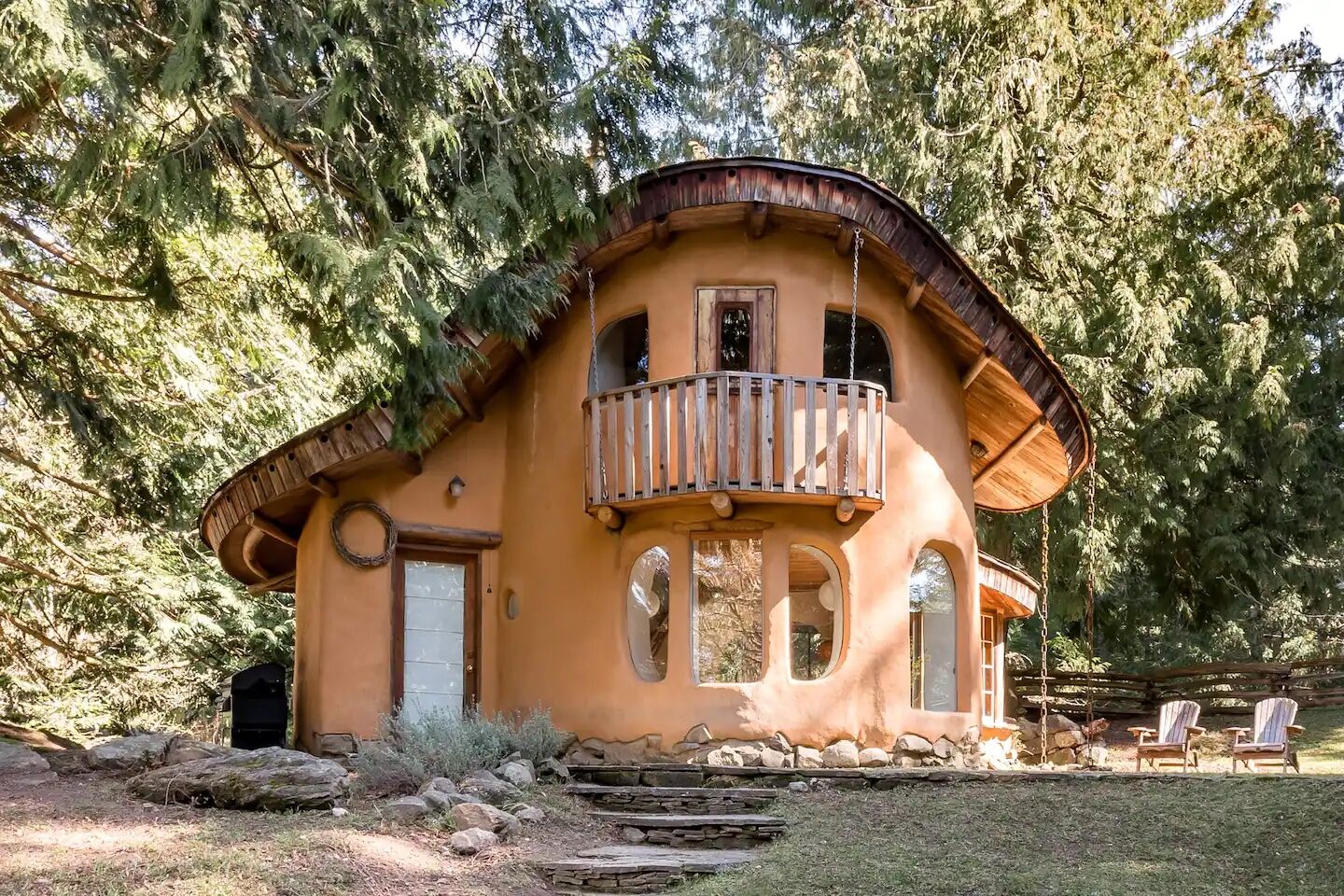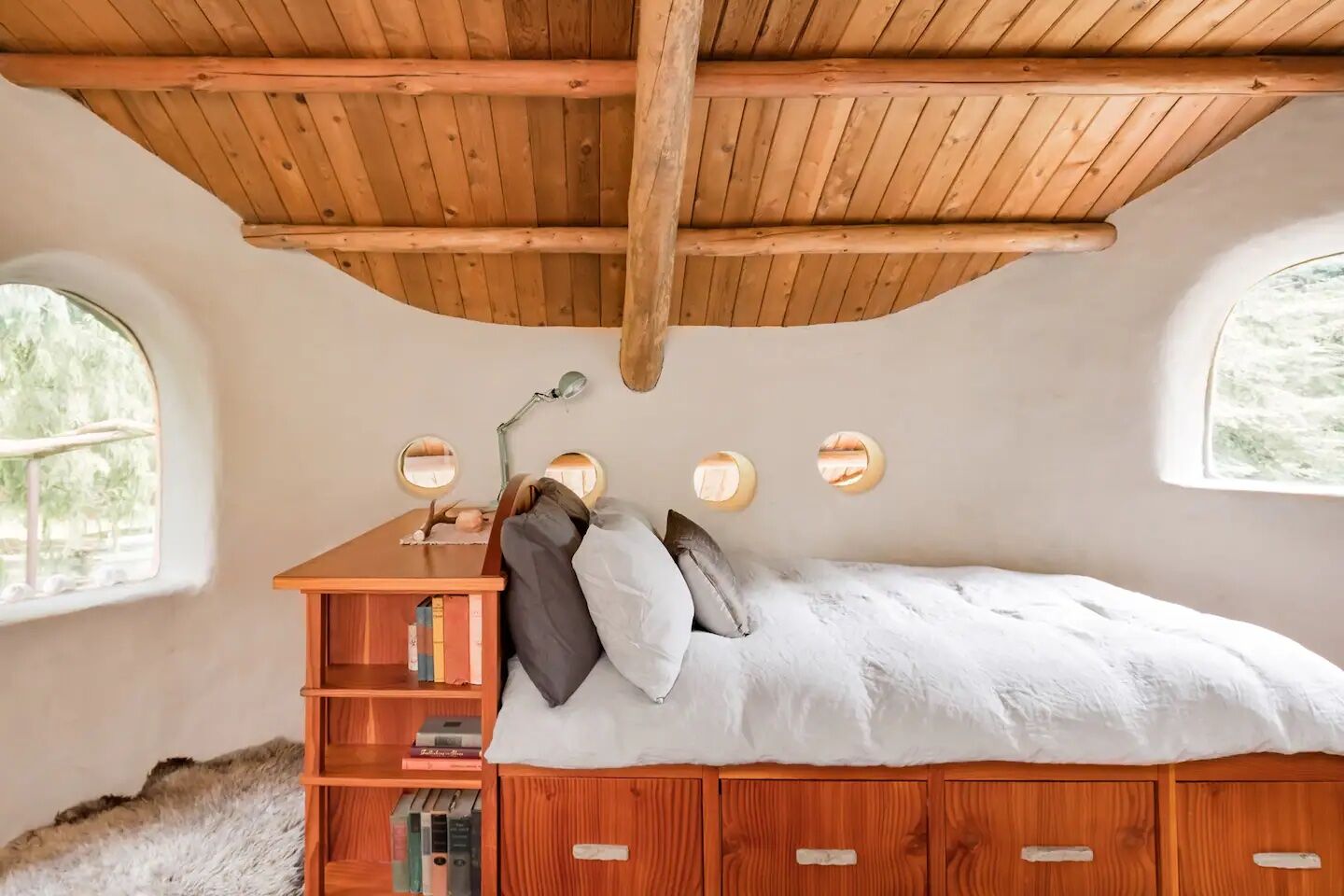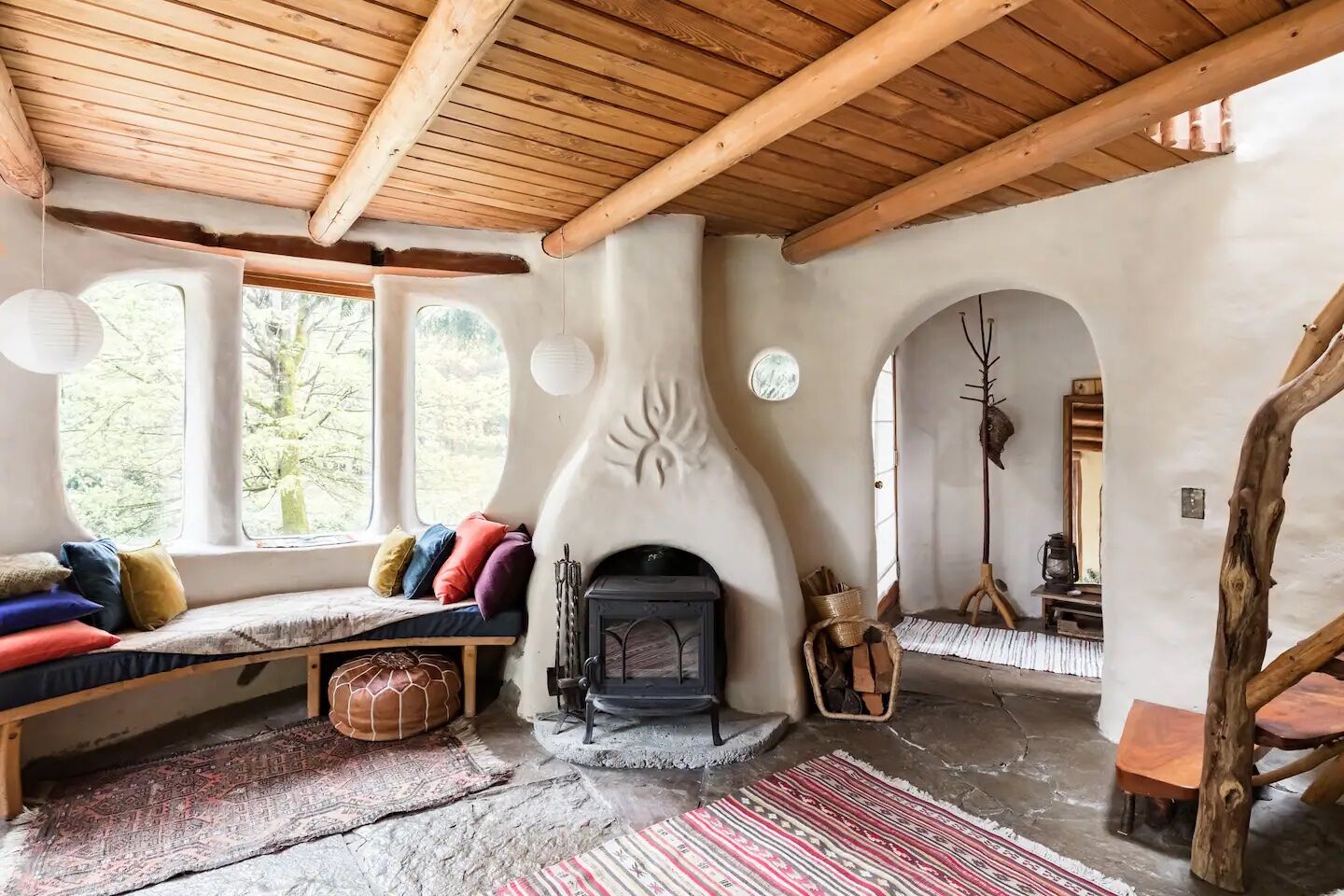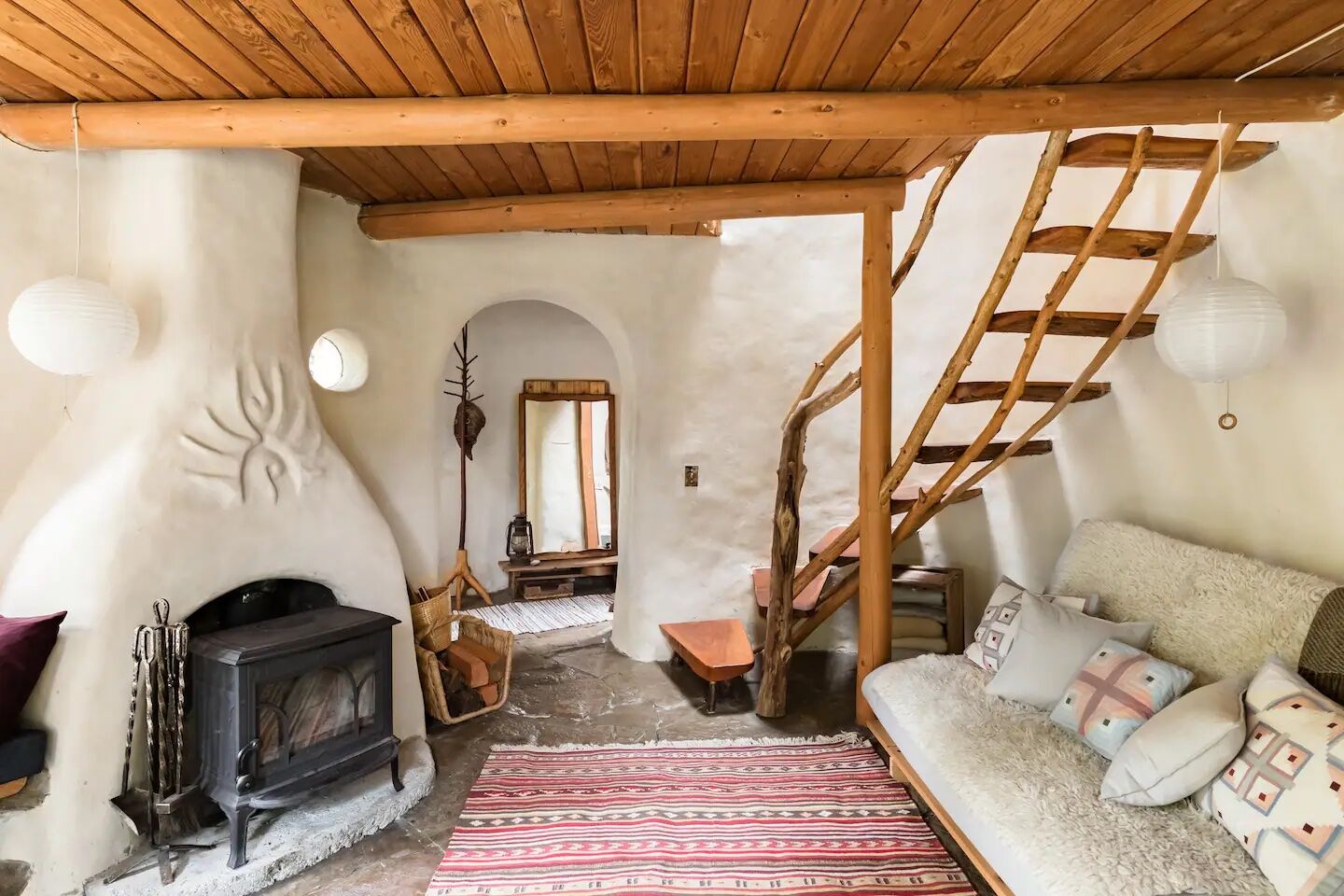 Check out this cozy retreat that reminds you of something that is straight out of The Lord of the Rings. The Cobb Cottage is hand-sculpted using local and sustainable materials. This cozy cottage is perfect for solo or couples trips. Relax and immerse yourself in the central living space with cantilevered slab stairs that lead to its loft bedroom.
Two guests, one bedroom
Price: $154 per night
Owls Perch Treehouse Unique Treetop Escape – Sooke, British Columbia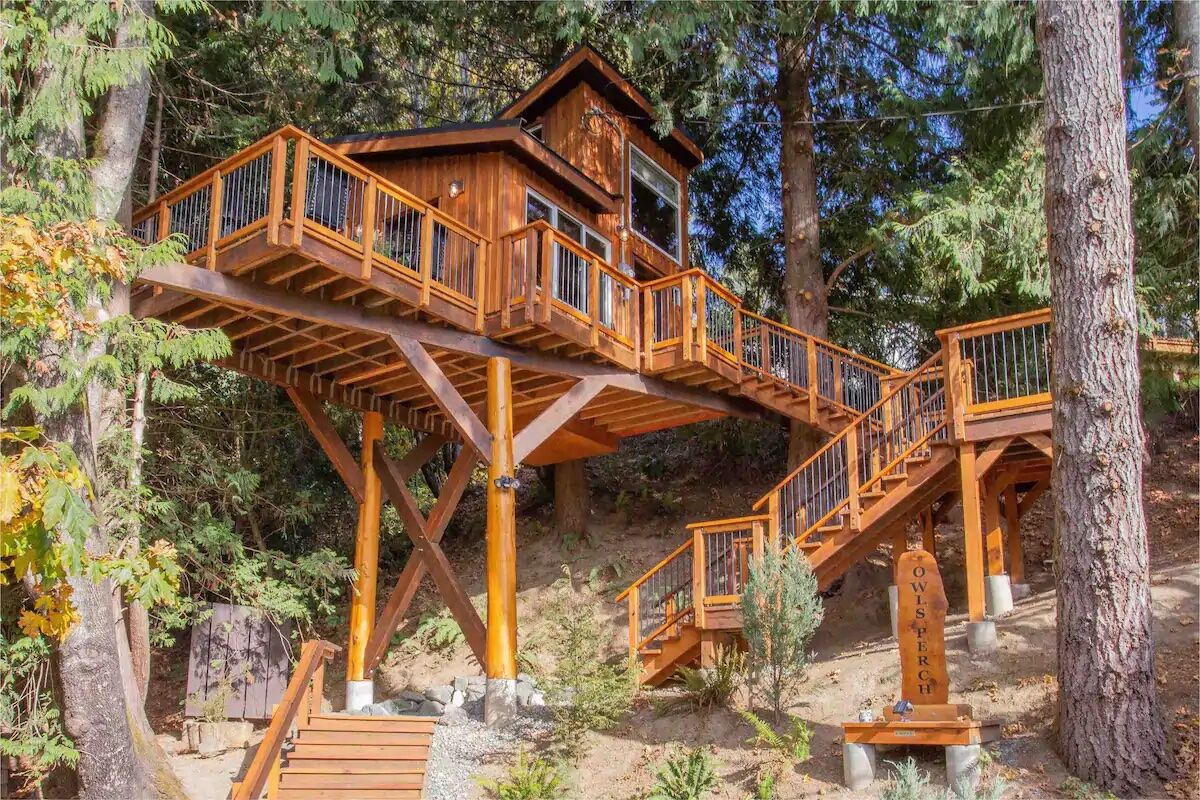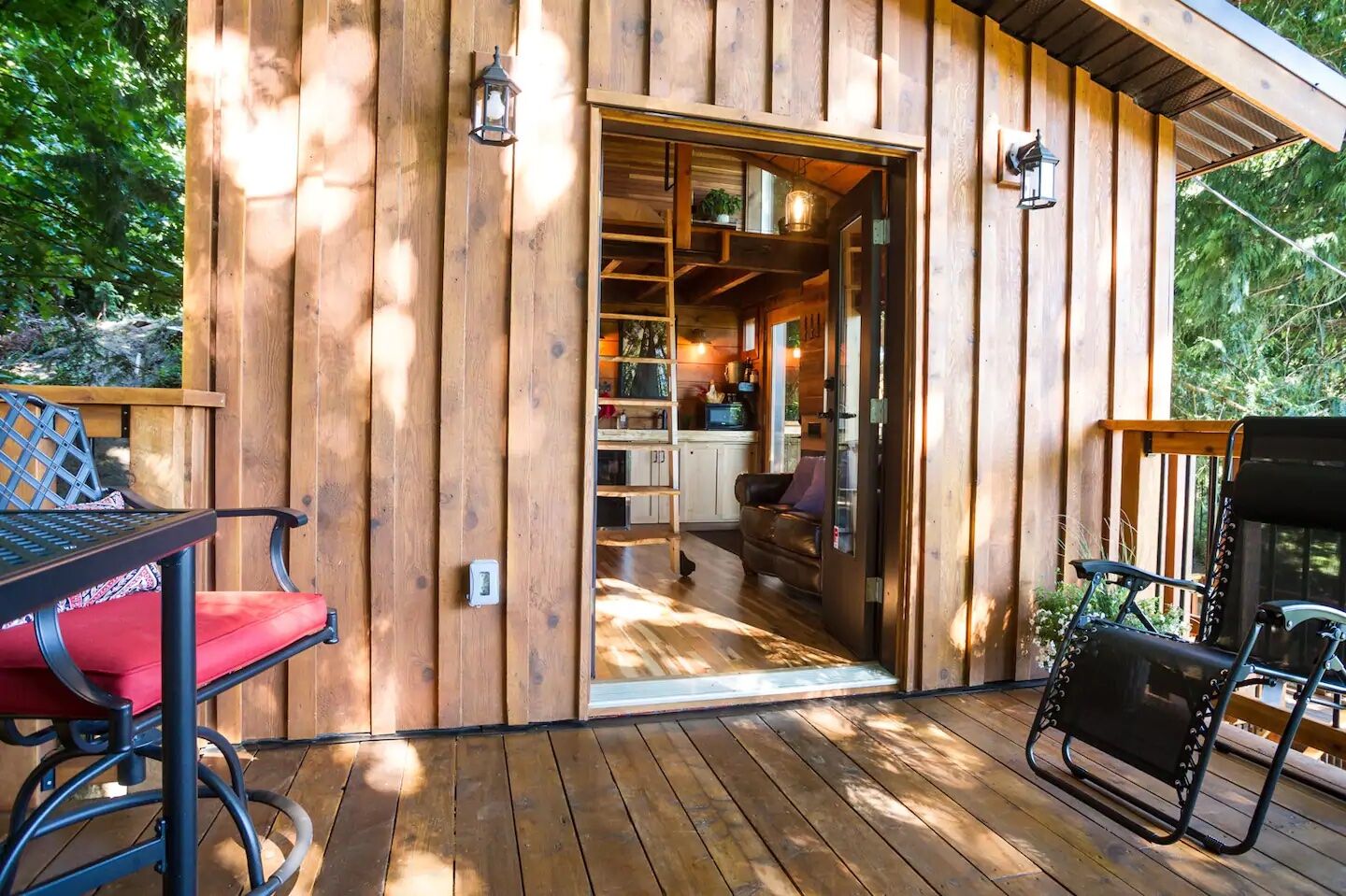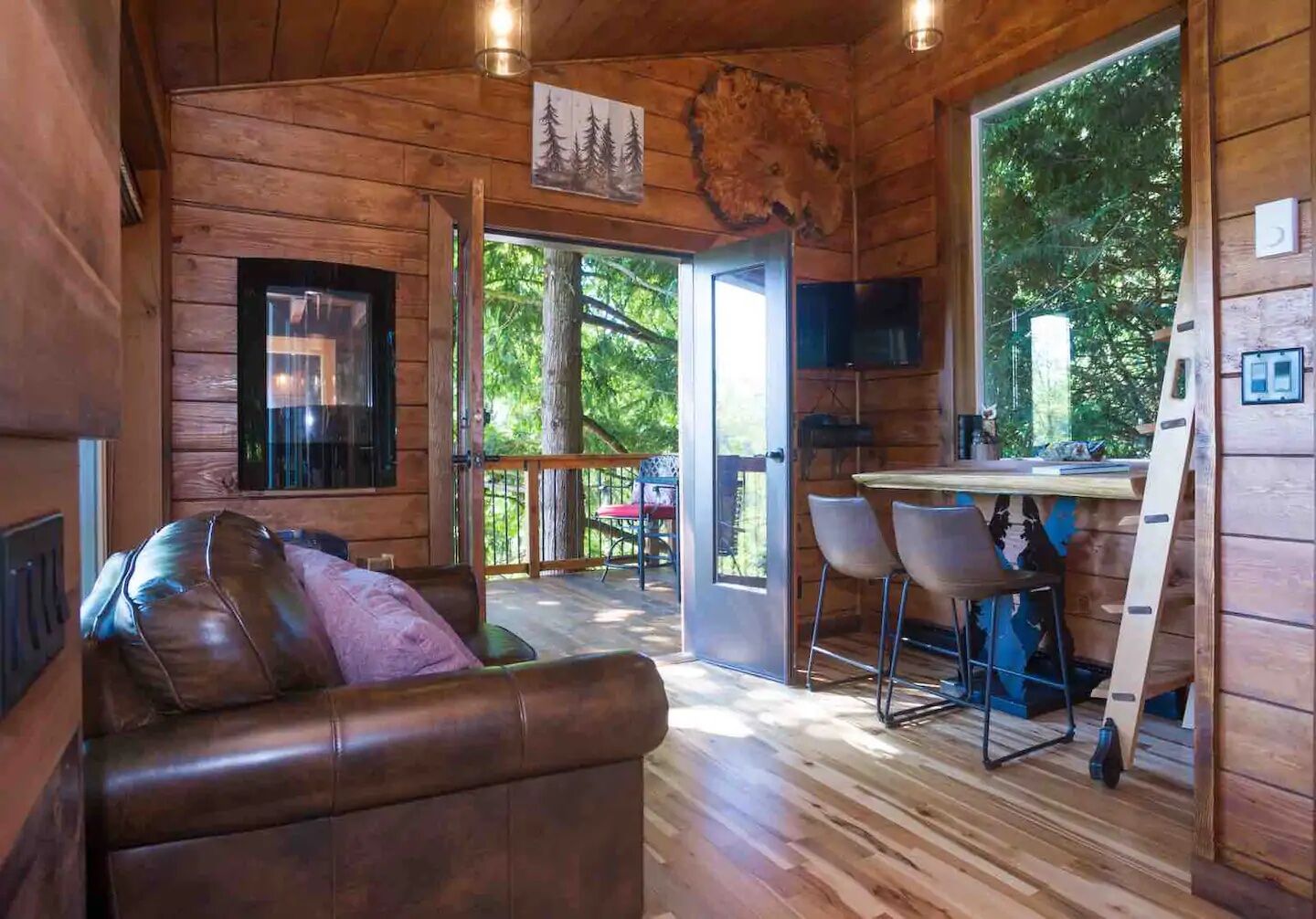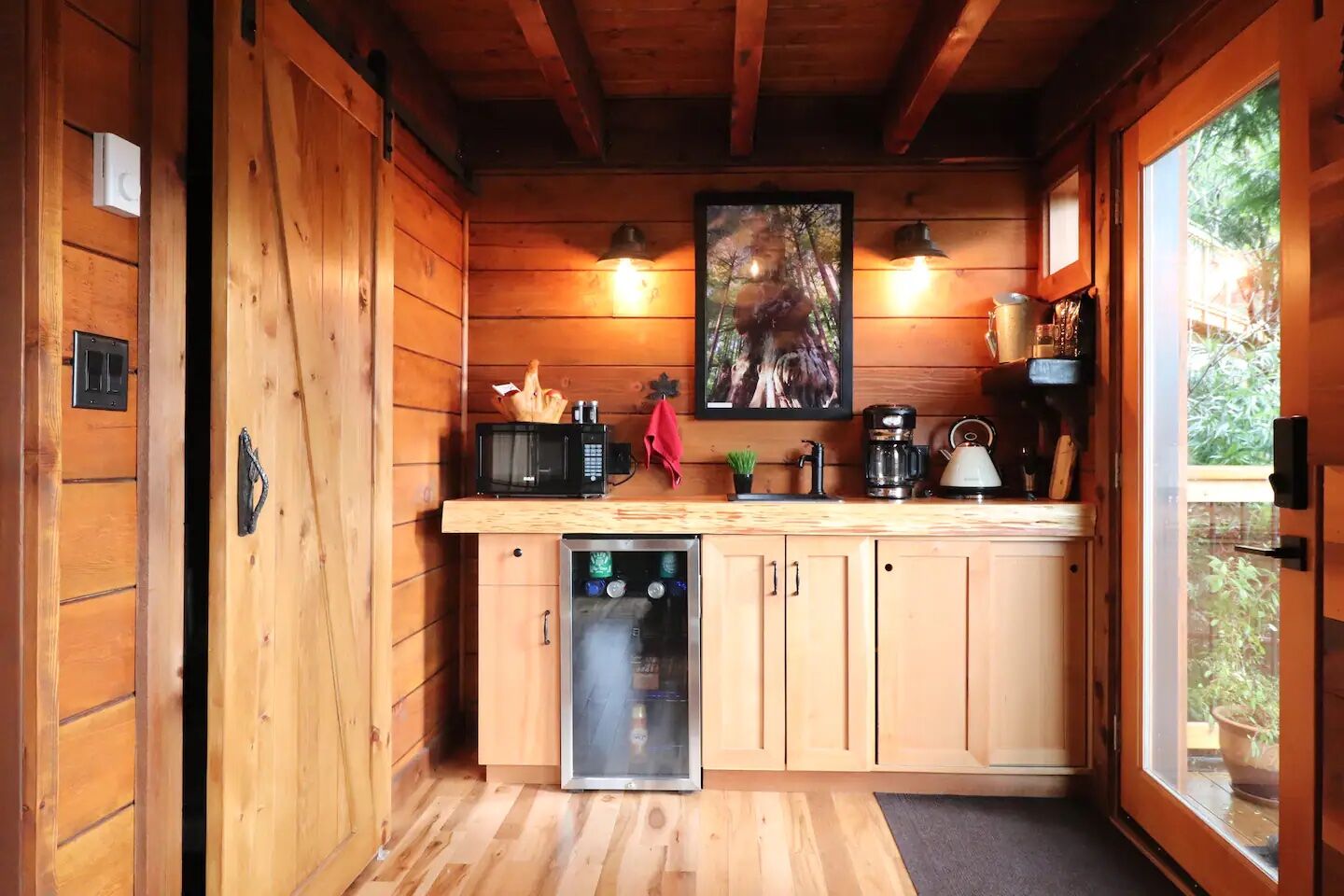 Hiding between large cedars and a giant maple is this unique treehouse. This treehouse reaches thirty meters off the ground and is attached to four large trees. There is a large deck with a canopy with complete privacy, and the treehouse is only five minutes from Sooke City Center and Sooke Potholes.
Two guests, one bedroom
Price: $179 per night
Lighthouse on the Bay – Baddock, Novia Scotia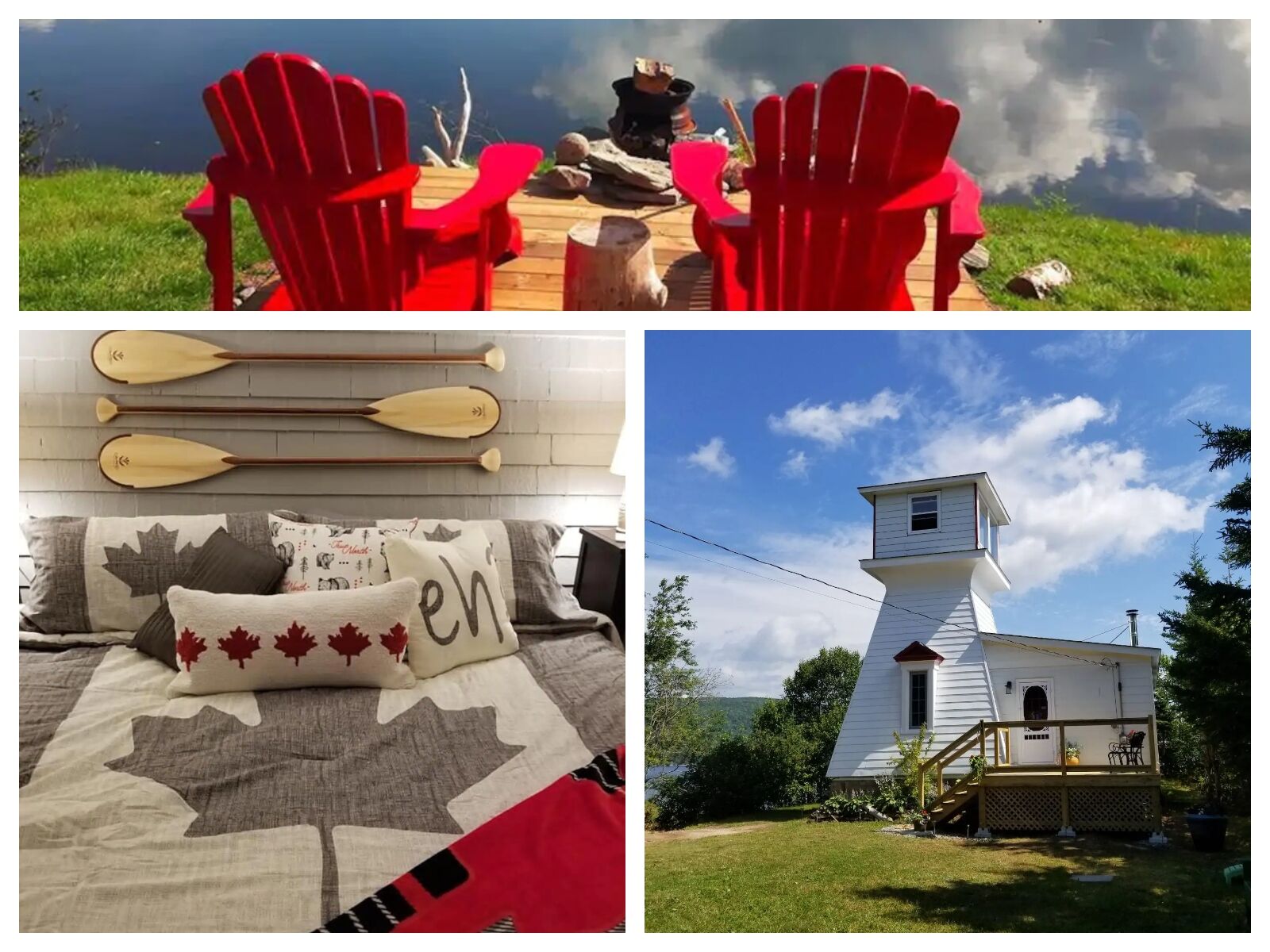 This lighthouse was built in 1905 and was the only working Candain Federal lighthouse until 1962. If you're looking for a peaceful and quiet retreat, this lighthouse is your place to go. Many writers, songwriters, and artists have enjoyed the stunning views and calm, serene landscape because it gives the privacy to be creative.
Two guests, one bedroom
Price: $200 per night
Second Breakfast Hideaway – Kootenay Boundary E, British Columbia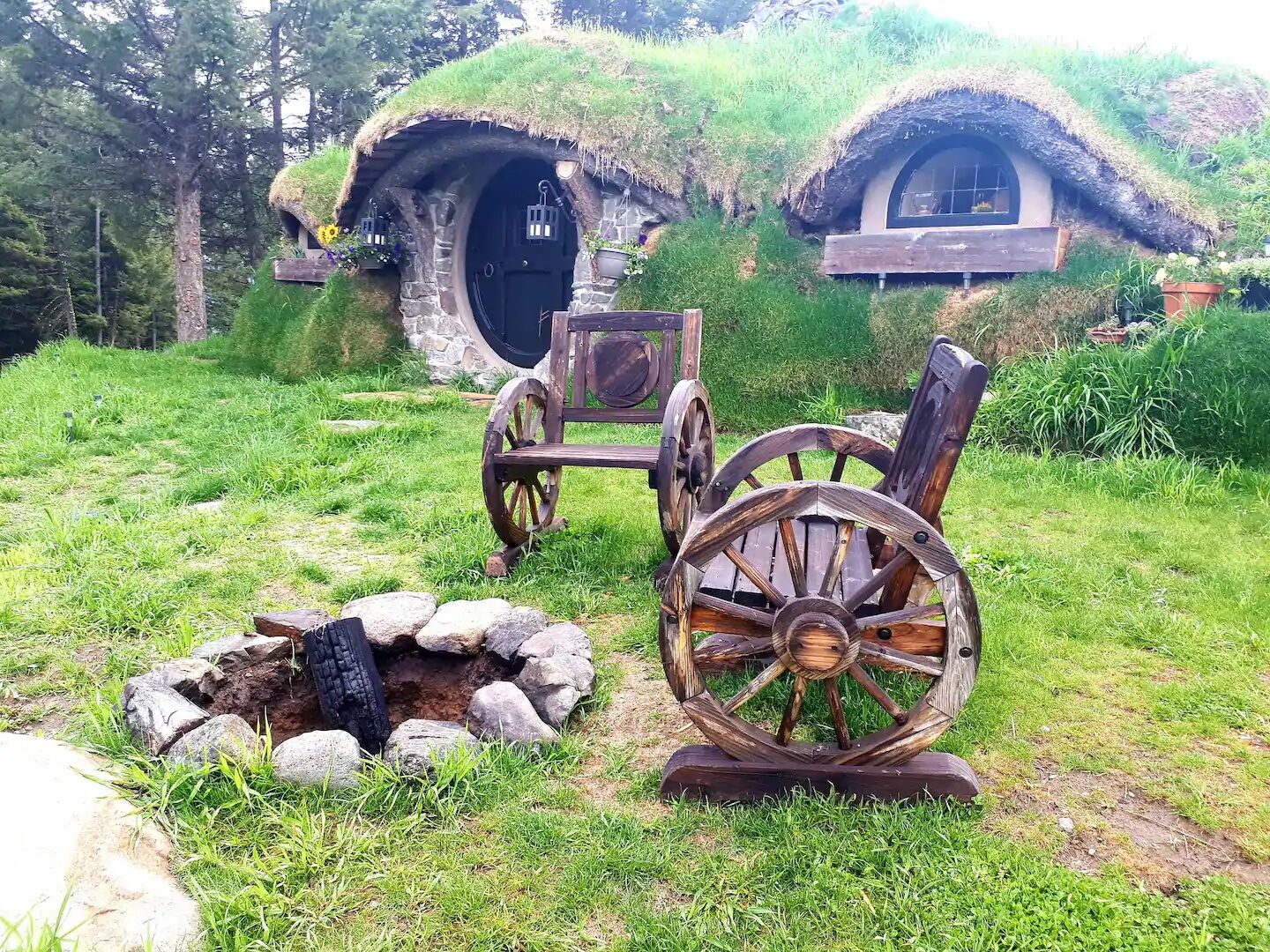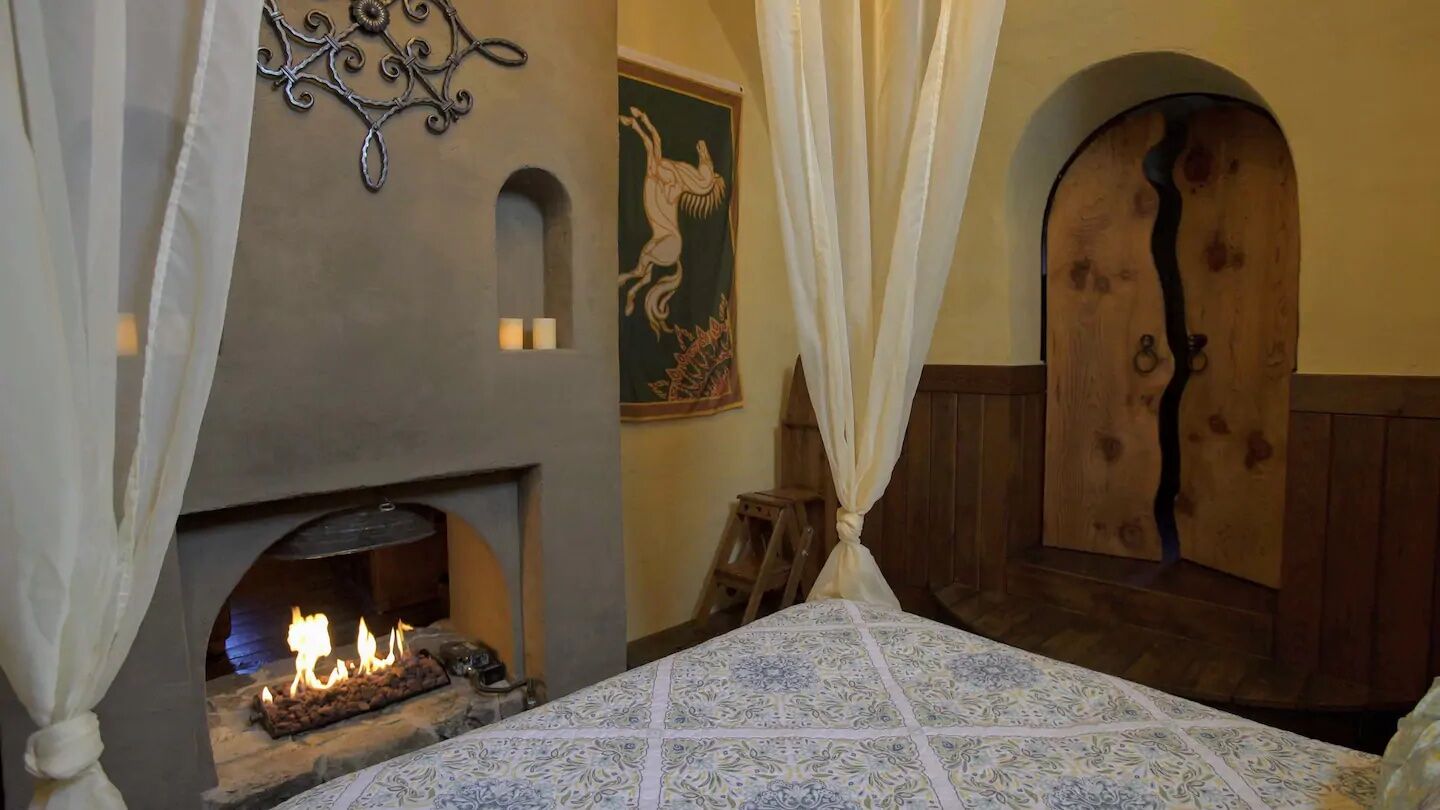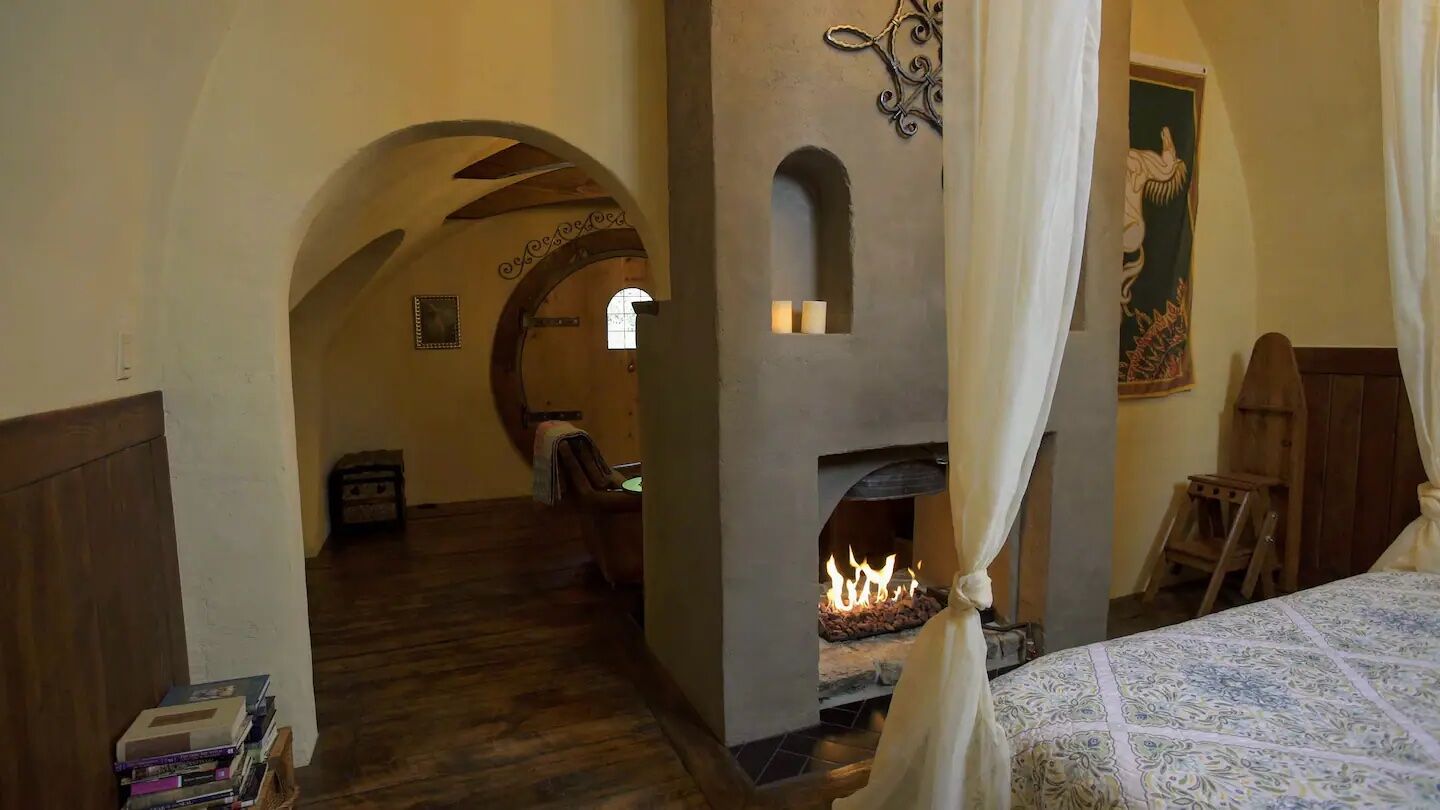 Check out this hobbit-themed, inspired fantasy home. The Hobbit House is located on a mountain and surrounded by nature and hundreds of acres that you can hike or go exploring. This home is the perfect place to come out and unwind and disconnect from the world.
Two guests, one bedroom
Price: $288 per night
Le Lagöm – Lac-Beauport, Quebec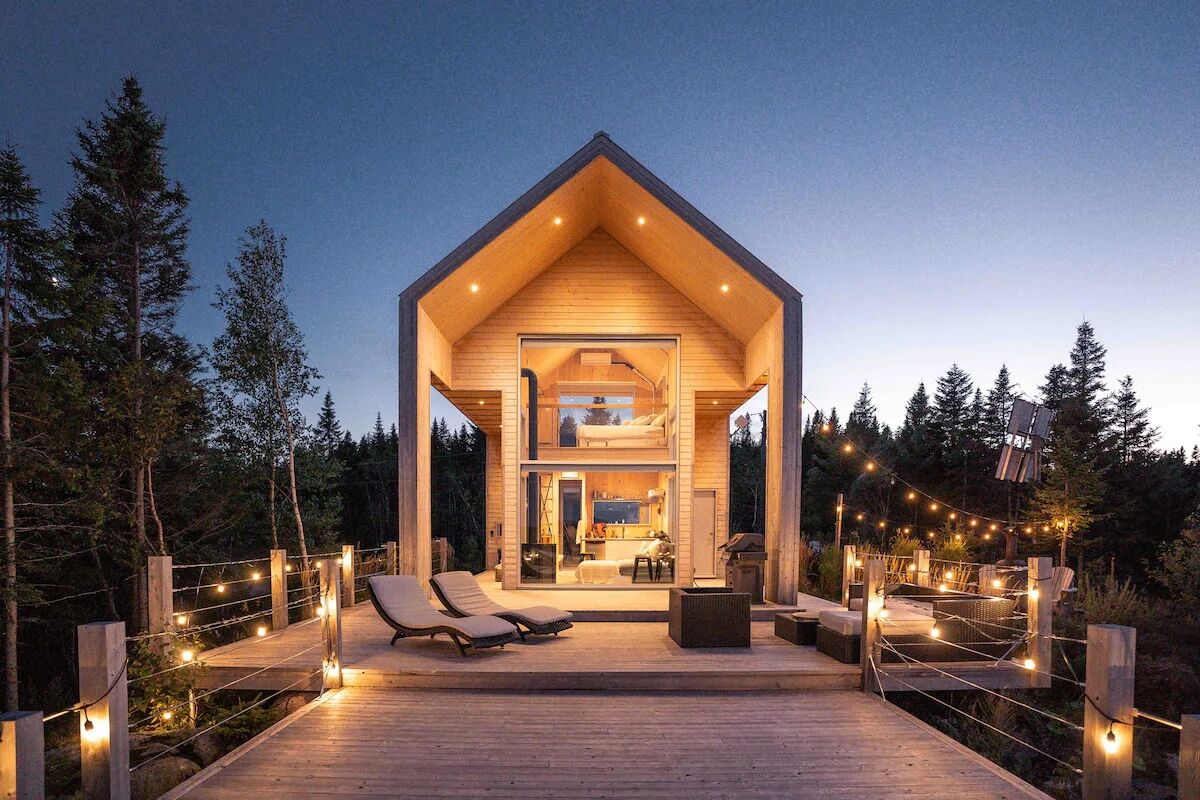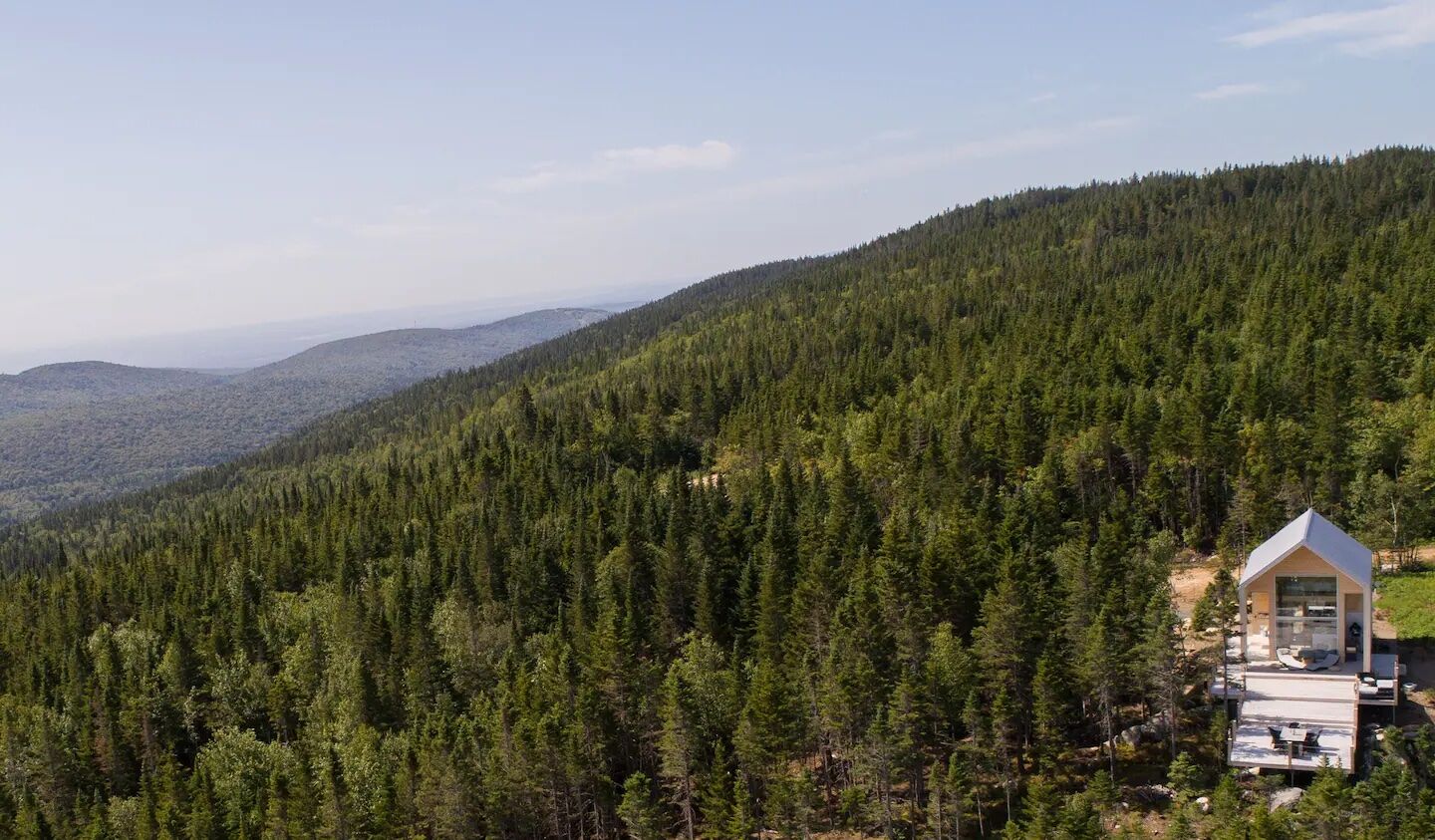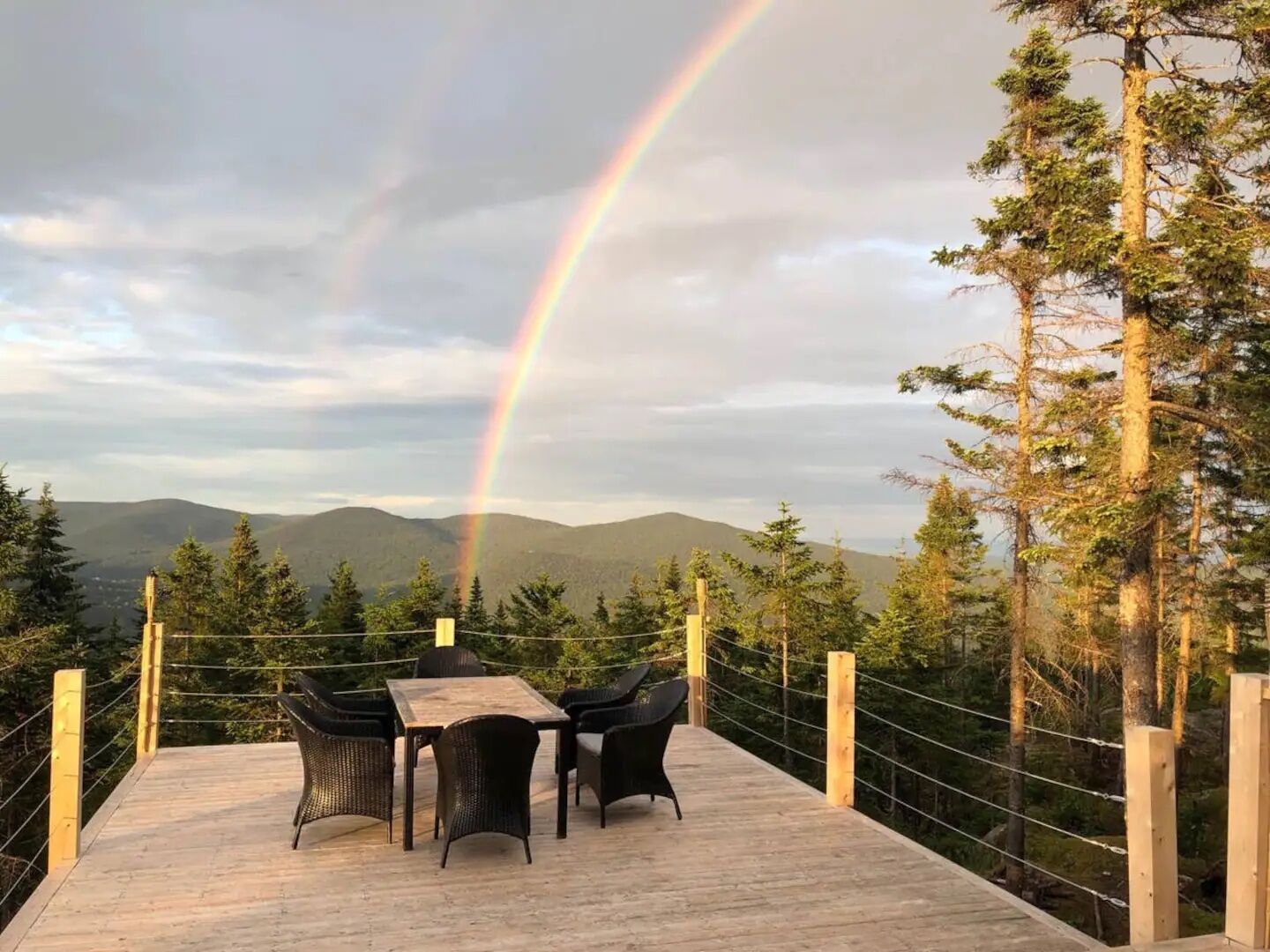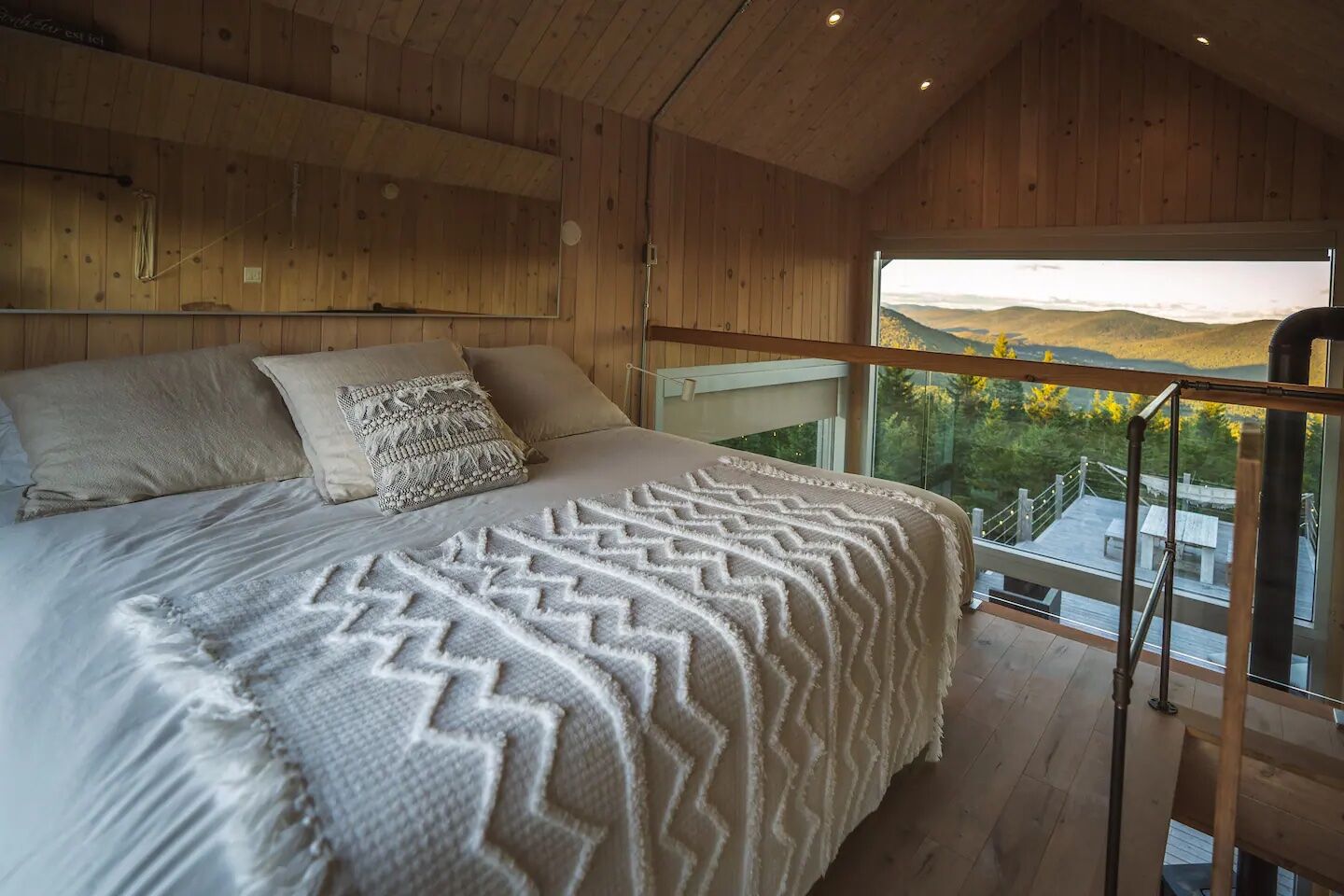 Stay at this unique home that is in the sky. This chalet has panoramic views, and it uses solar power throughout. This home welcomes you to pure relaxation with large windows and breathtaking views. Take the time to enjoy, relax, and disconnect from the world in this ecologic chalet.
Four guests, one bedroom
Price: $259 per night
Foxberry Domes – Port Hope, Ontario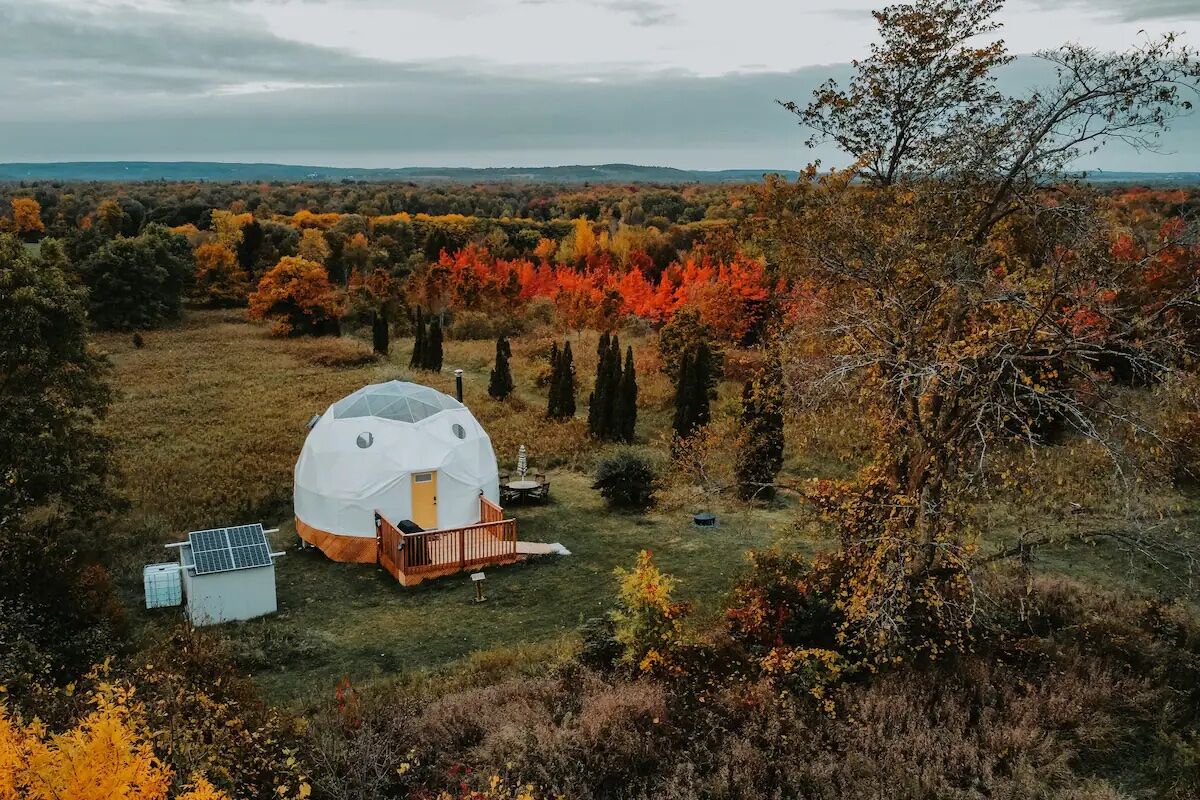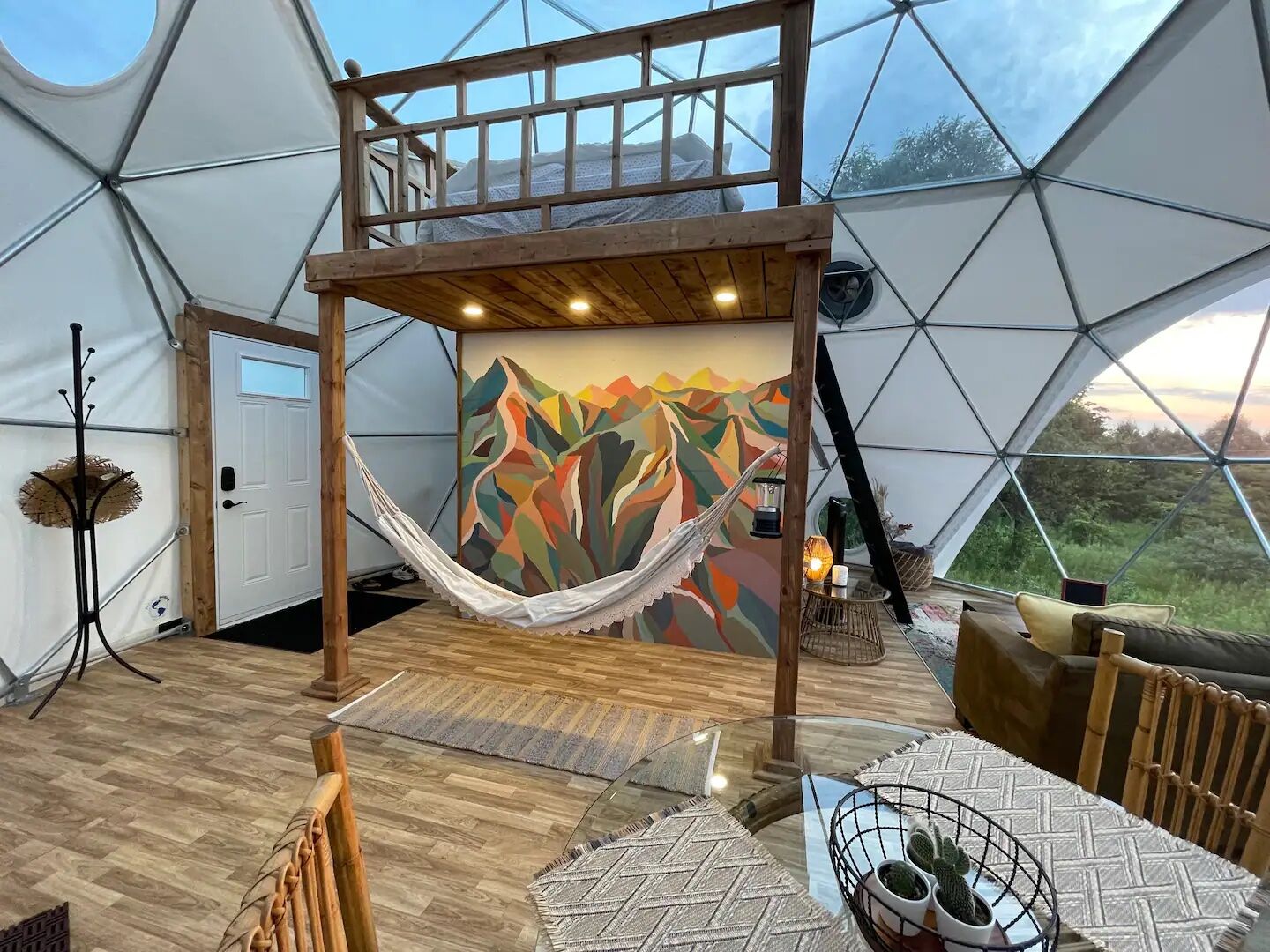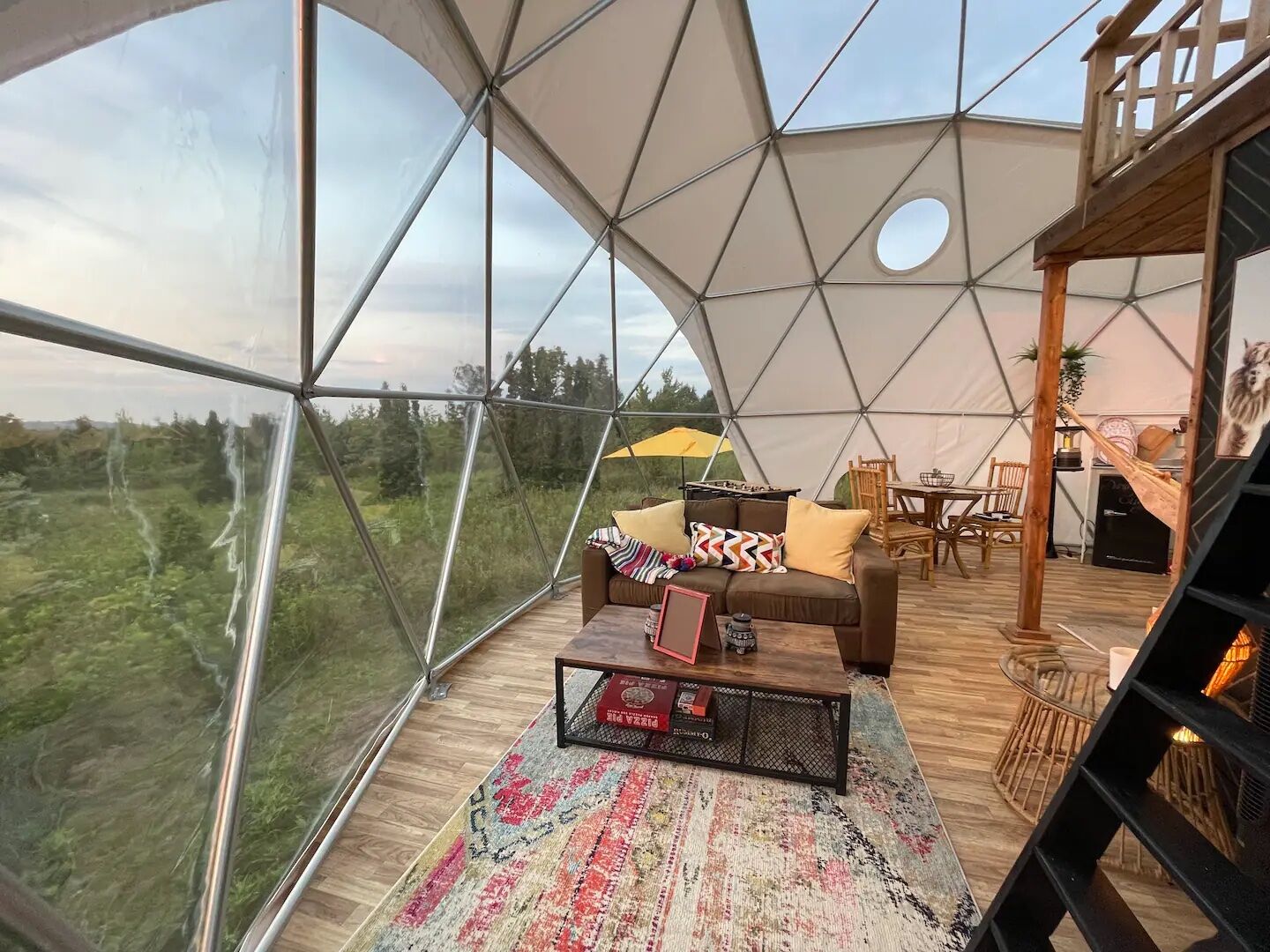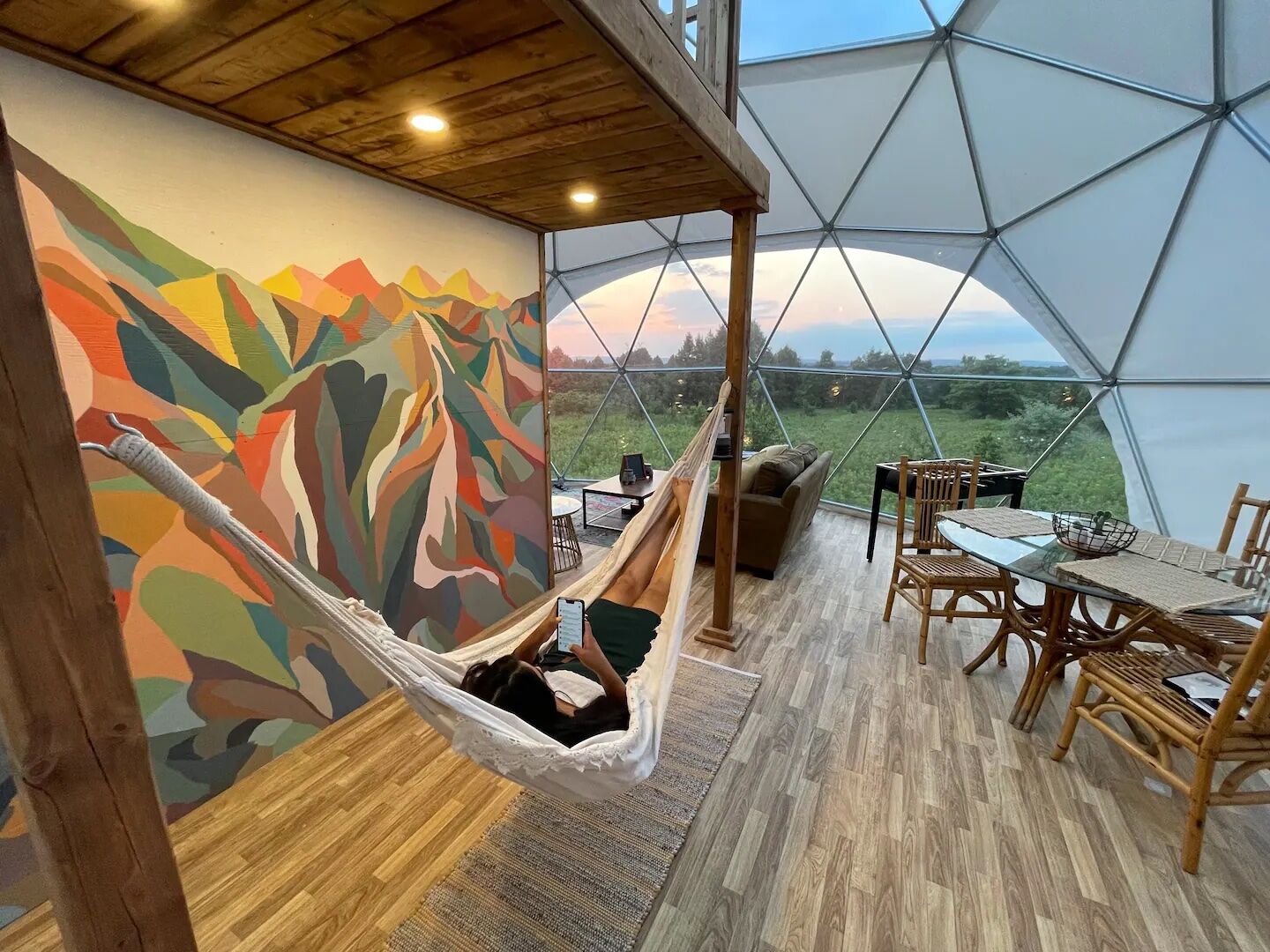 One hour away from Toronto is the unique glamping experience called Lal Luna. La Luna is an off-grid glamping experience where you can stay under the stars in a geodesic dome. Located on Haute Gaue Farm, over 200 acres here, you can explore the magic of the farm and the animals like Nigerian Dwarf Goats, Huacaya Alpacas, Exotic Chickens, and Icelandic Horses. Stare out at the gorgeous views, relax in the cozy living room area, chill out in the hammocks, or hang out in the stargazing loft.
Two guests, one bedroom
Price: $219 per night
Private Designer Treehouse – Chilliwack, British Columbia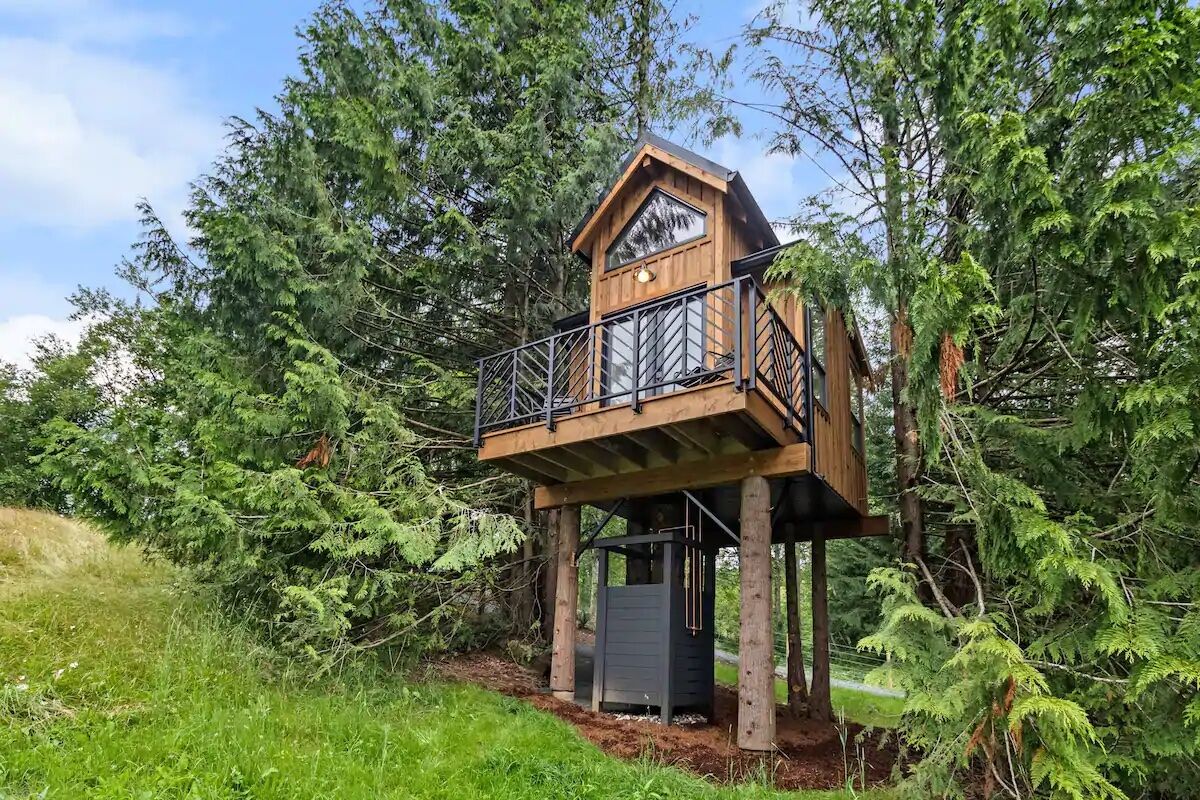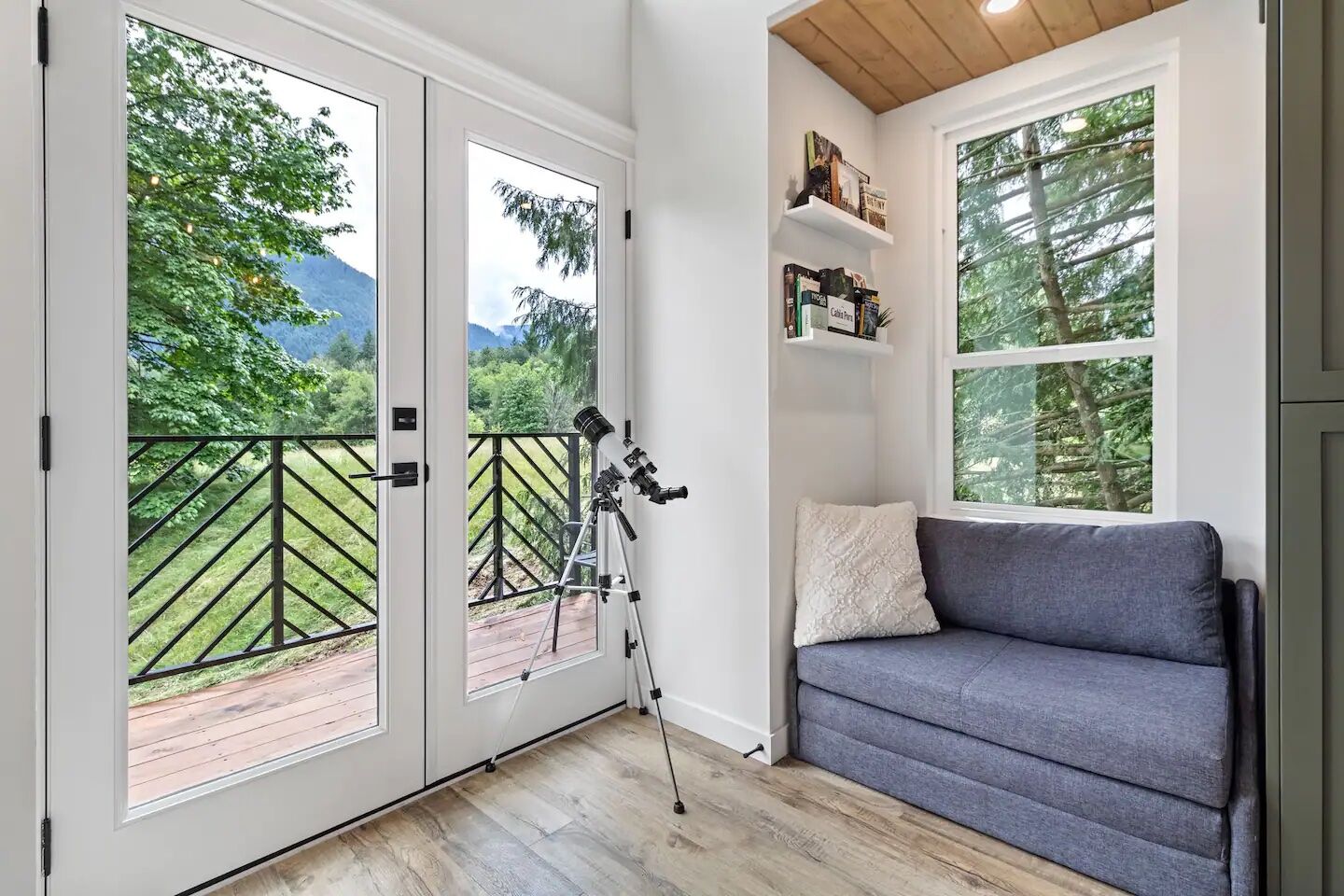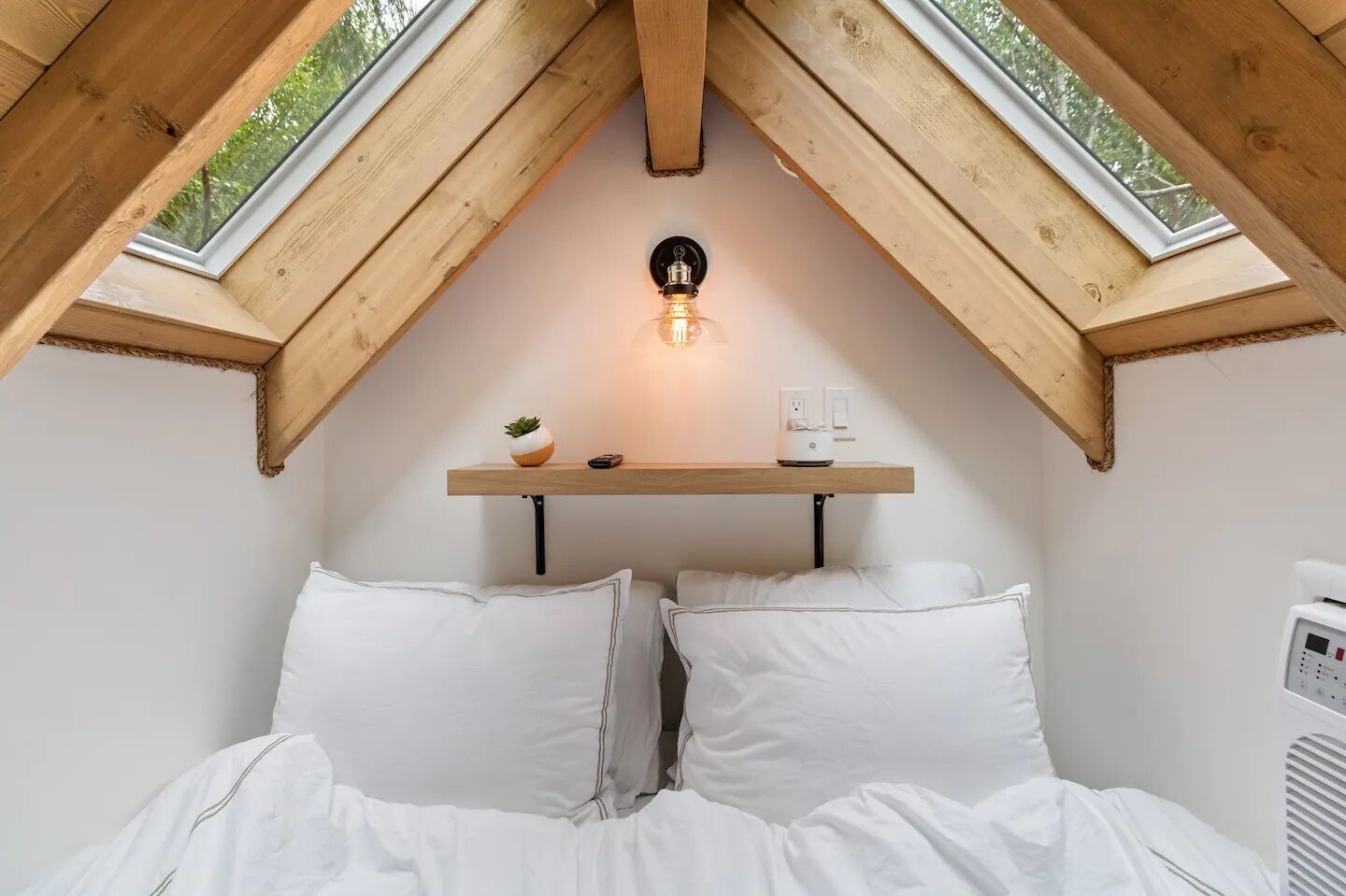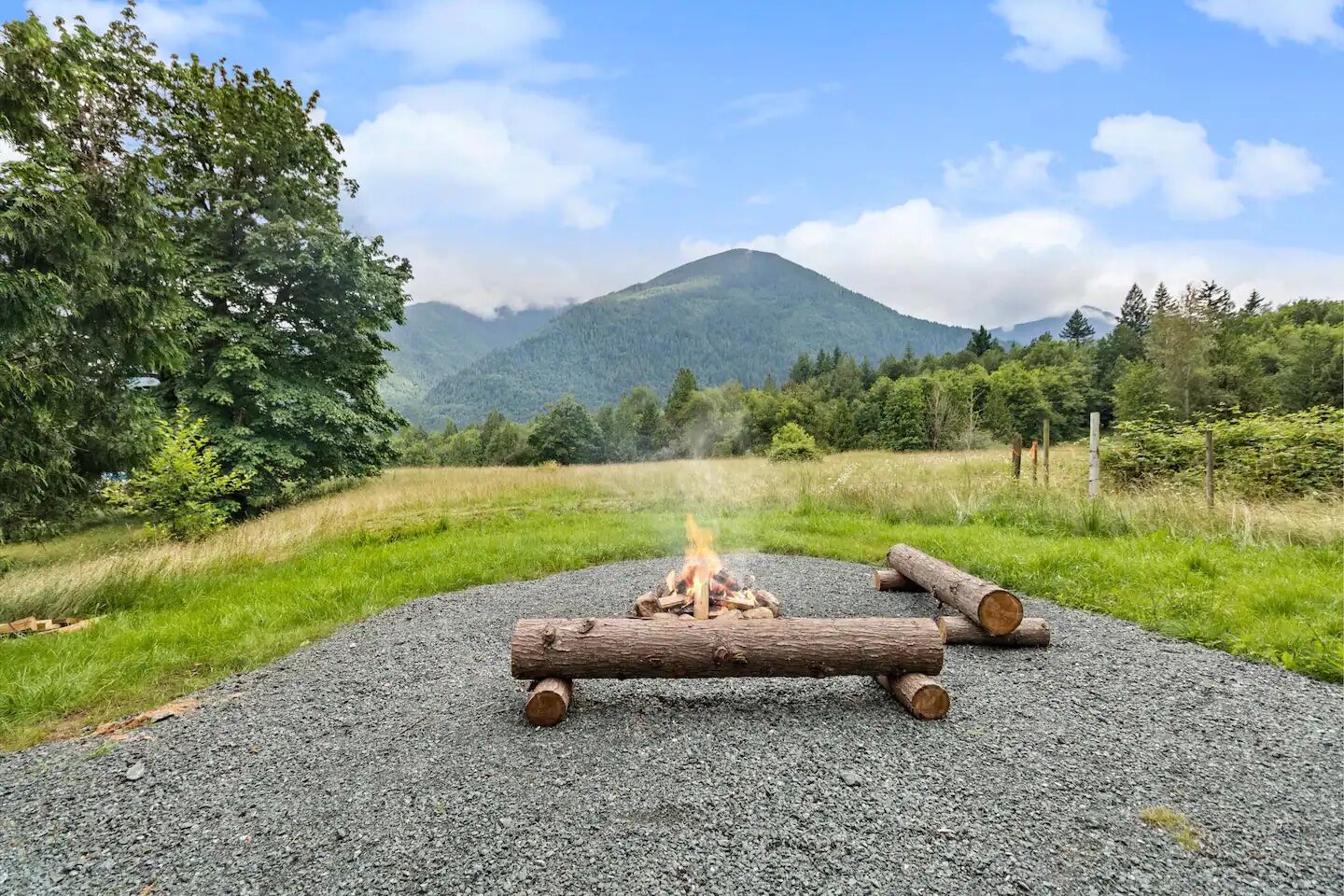 The Birdhouse is the contemporary designer treehouse of your dreams. This treehouse has the seclusion and relaxation you need or want for a getaway. You will truly be immersed in all that nature offers by engaging with the farm's cattle when they pass by and other curious and friendly animals. Unwind on the cedar deck and take in the view of the mountains and even stargaze at nightfall.
Two guests, one bedroom
Price: $120 per night
Flora Bora Forest Lodging – Emma Lake, Saskatchewan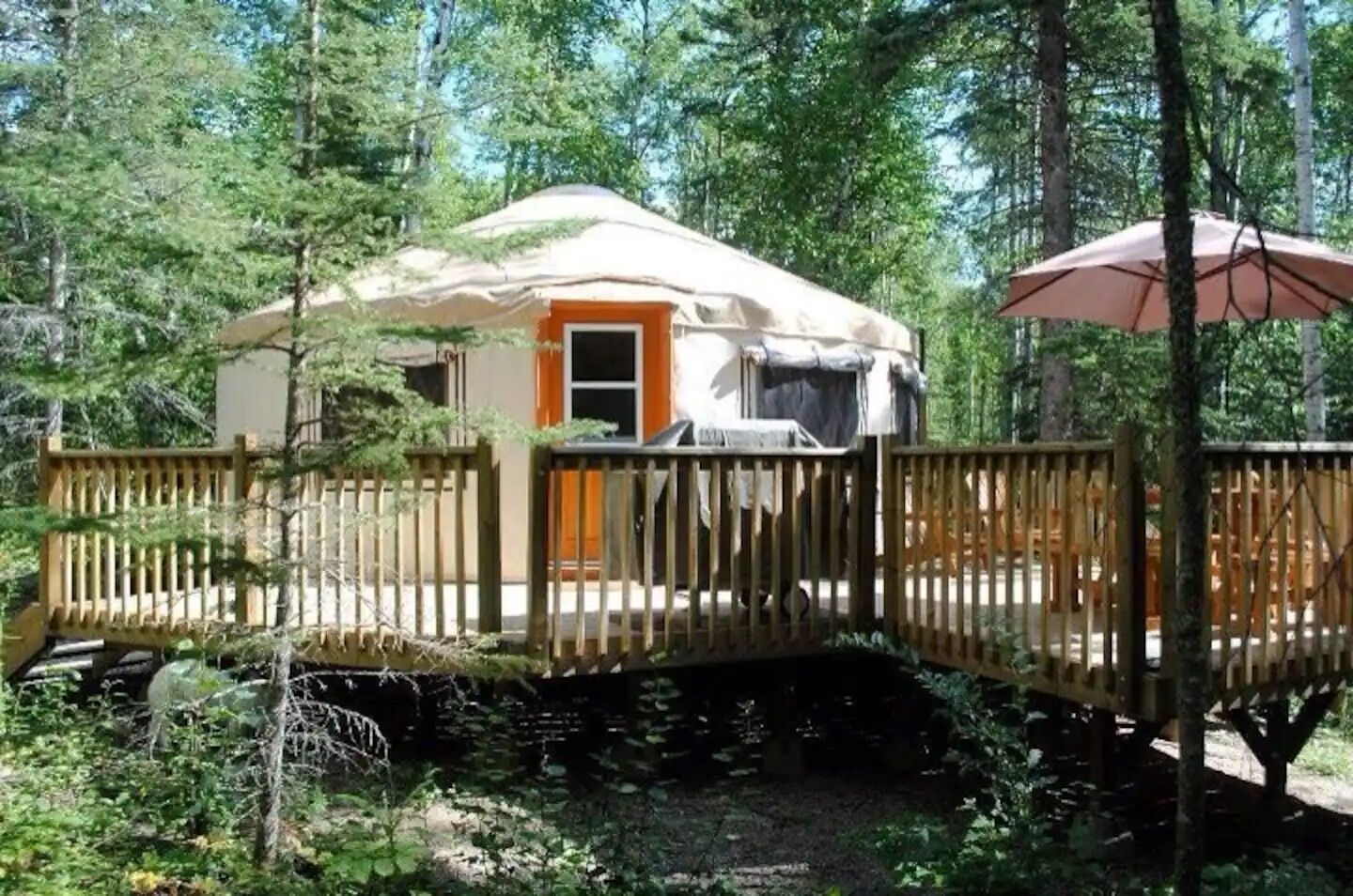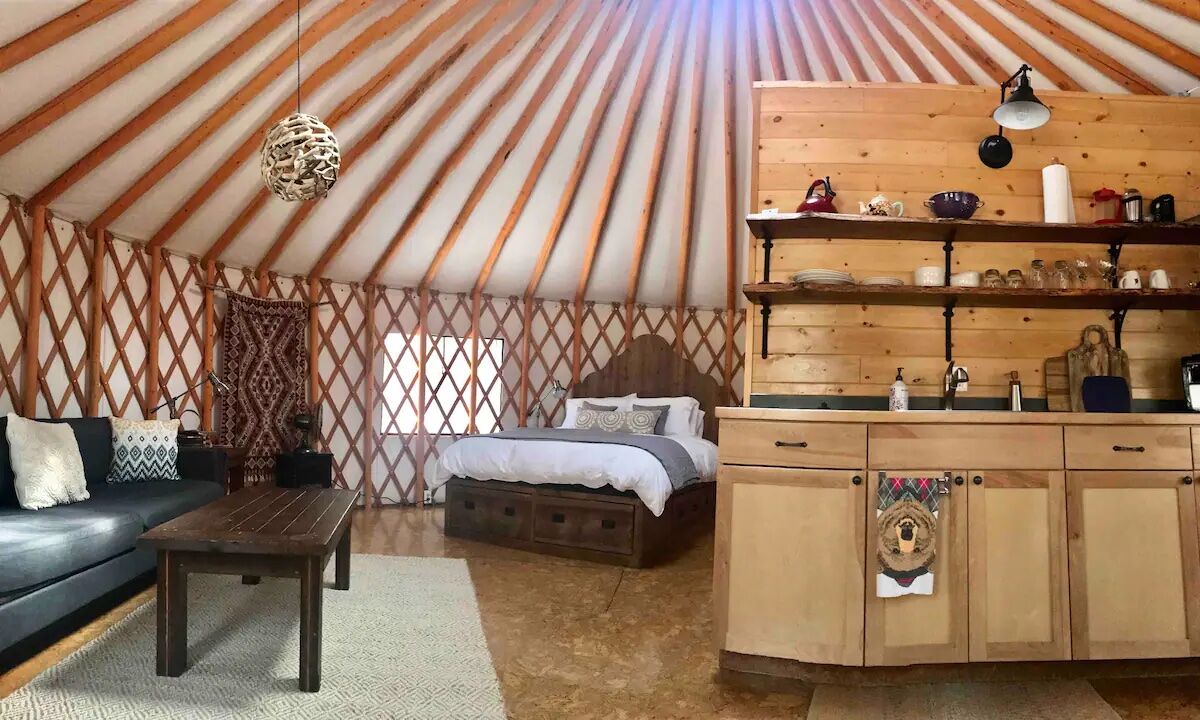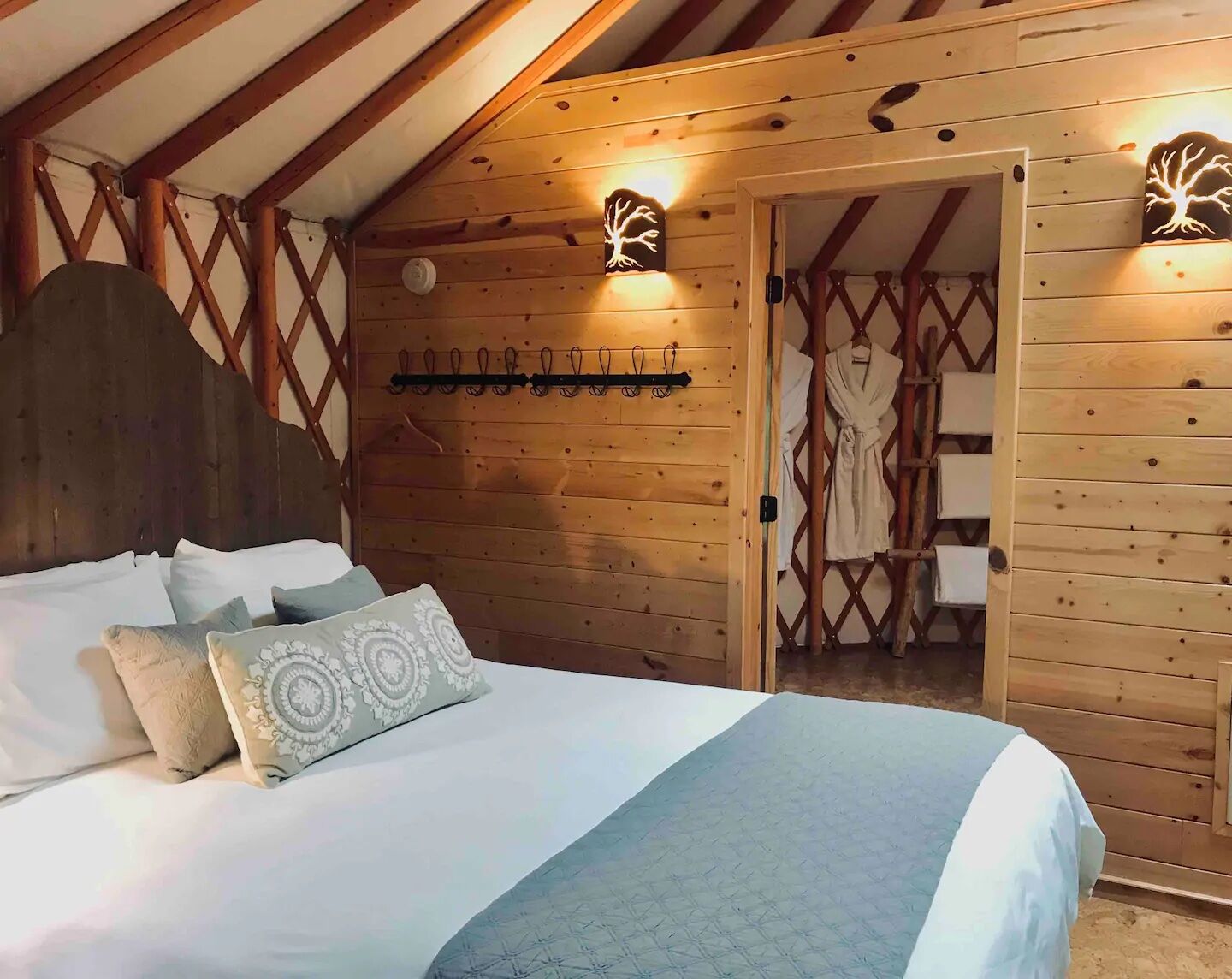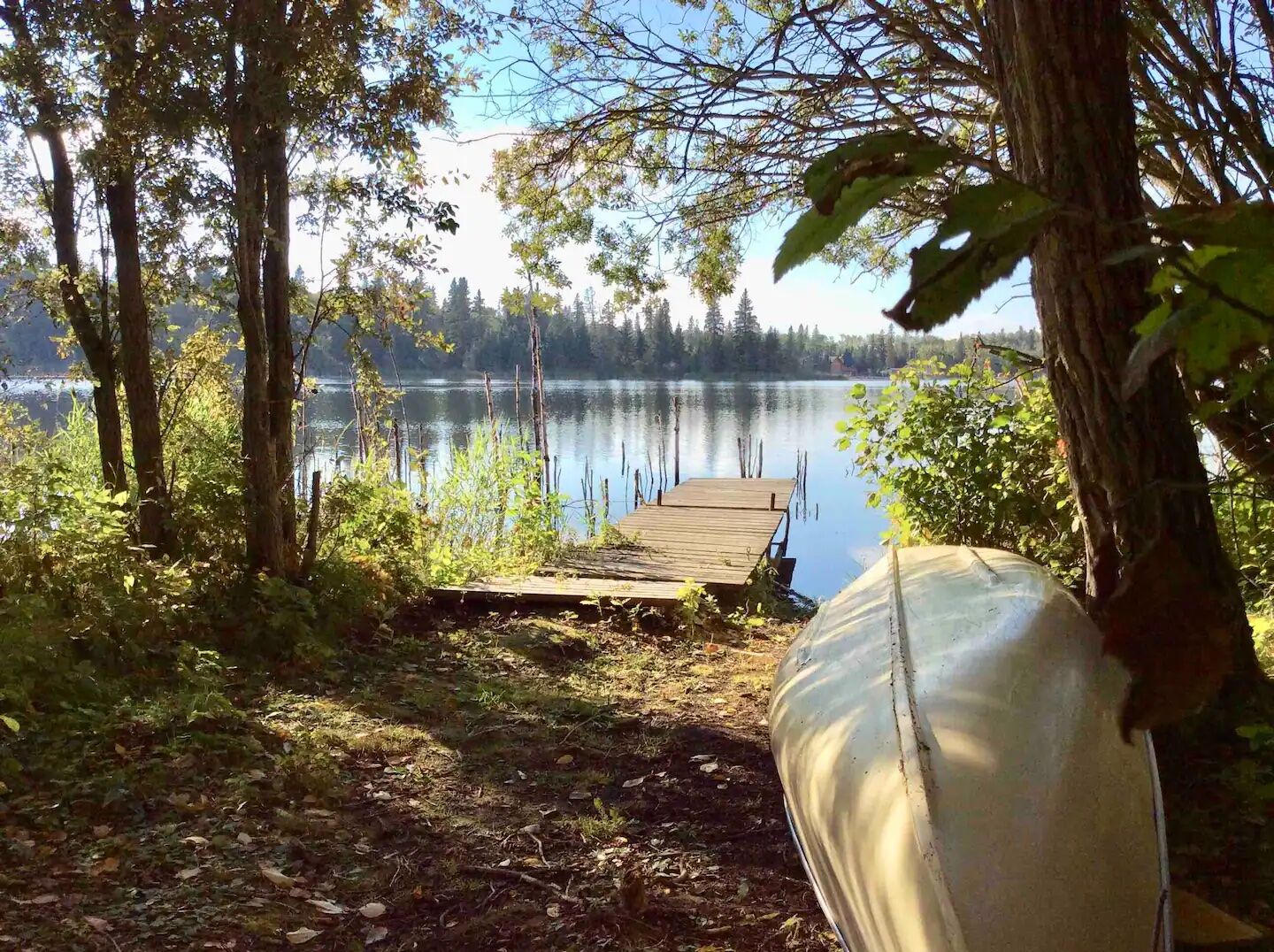 This incredible yurt is located in the heart of Lakeland ner Emma and Christopher Lake. The unique yurt is spacious and perfect for a lovely couple's retreat. There is a private lake where canoe, paddles, and lifejackets are provided. You'll have access to incredible beaches, restaurants, and grocery stores, and the yurt is also near the Prince Albert National Park, where there are plenty of outdoor activities to pursue.
Four guests, one bedroom
Price: $171 per night
Earth home – Wellington, Prince Edward Island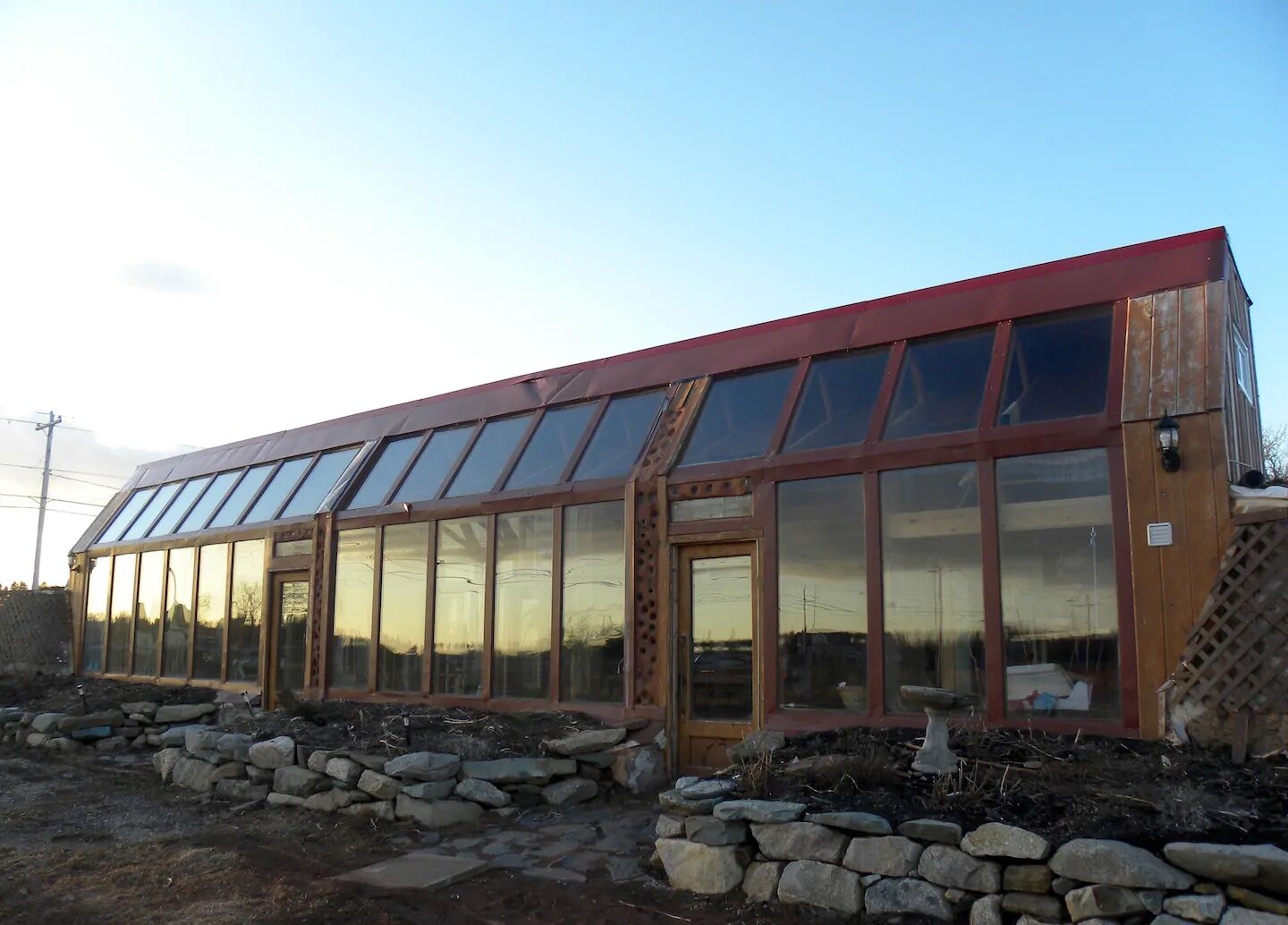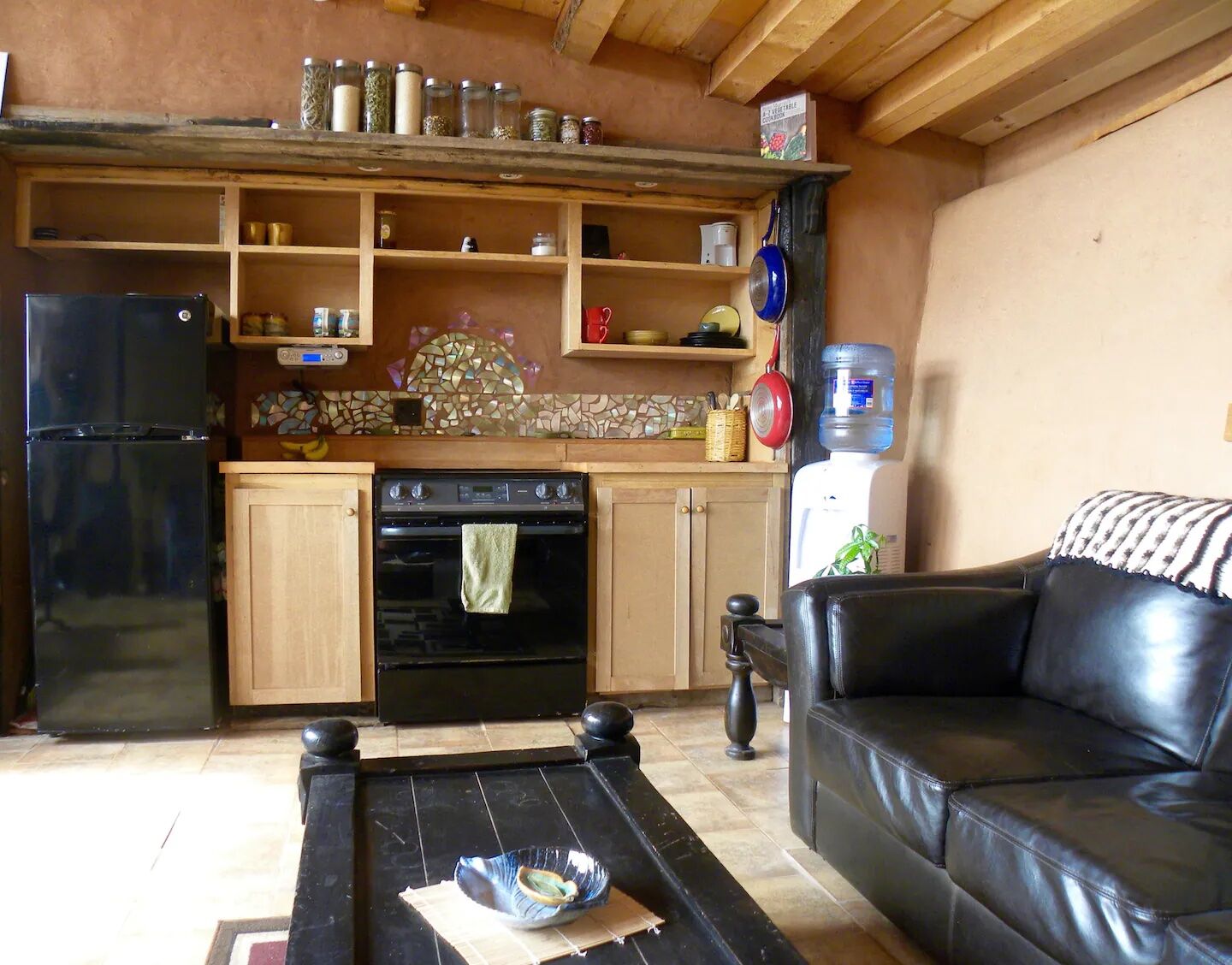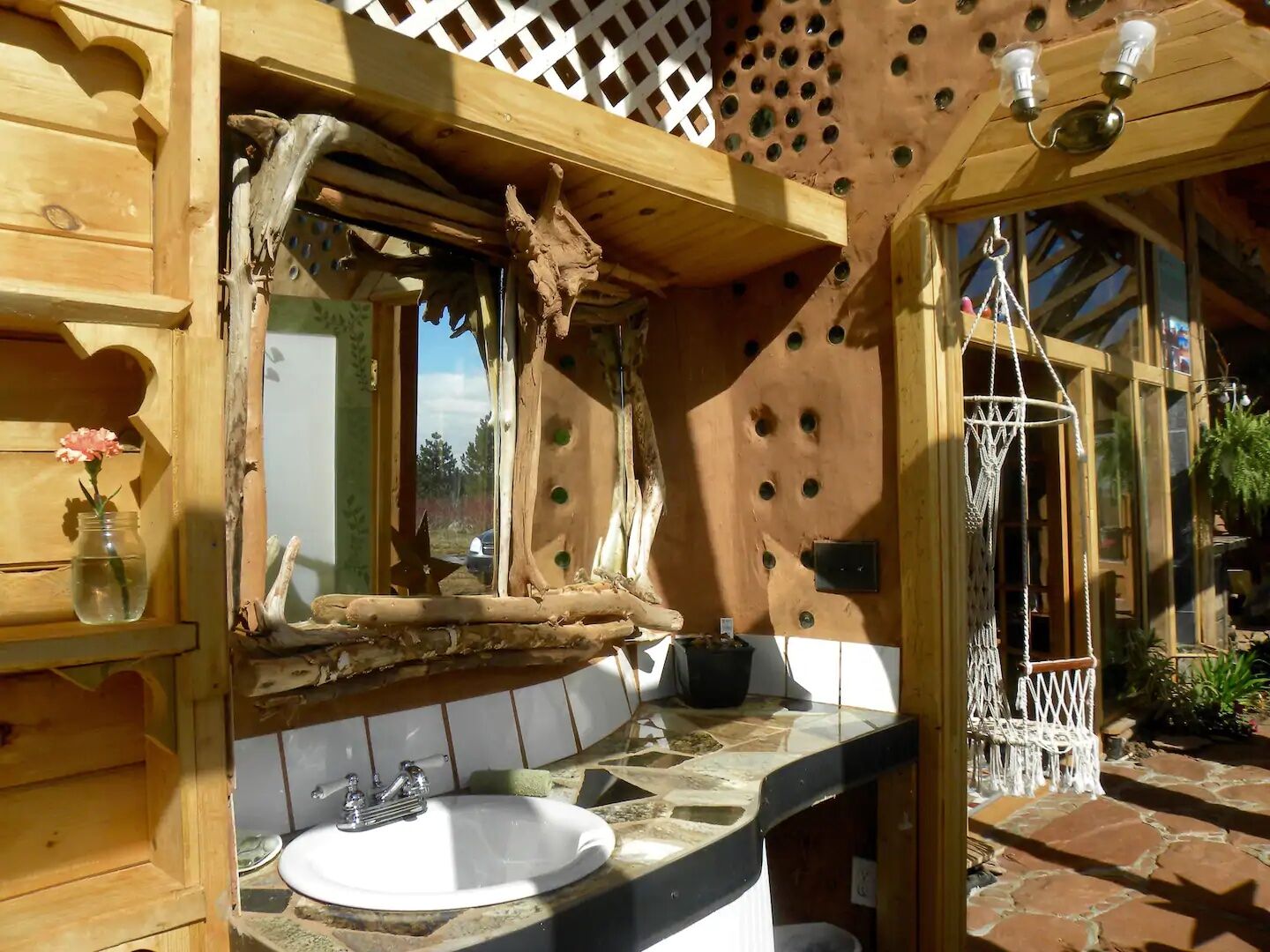 This Earth home in Wellington on Prince Edward Island is sure to get you connected to nature. A home that you can feel good about staying in for a few days, the property is made out of recycled materials and works with the Earth's natural phenomena such as the rain and sun to heat, cool, collect water and grow food indoors, making it extremely eco-friendly. The house uses greywater to water its plants. The house is also only 15 minutes away from Summerside, the boardwalk, beautiful red-sandl beaches, restaurants, and live theatre. And guests can walk or take the complimentary bikes to Confederation Trail.
six guests, one bedroom
Price: $134 per night
Mongolian Yurt – Whitehorse, Yukon Territory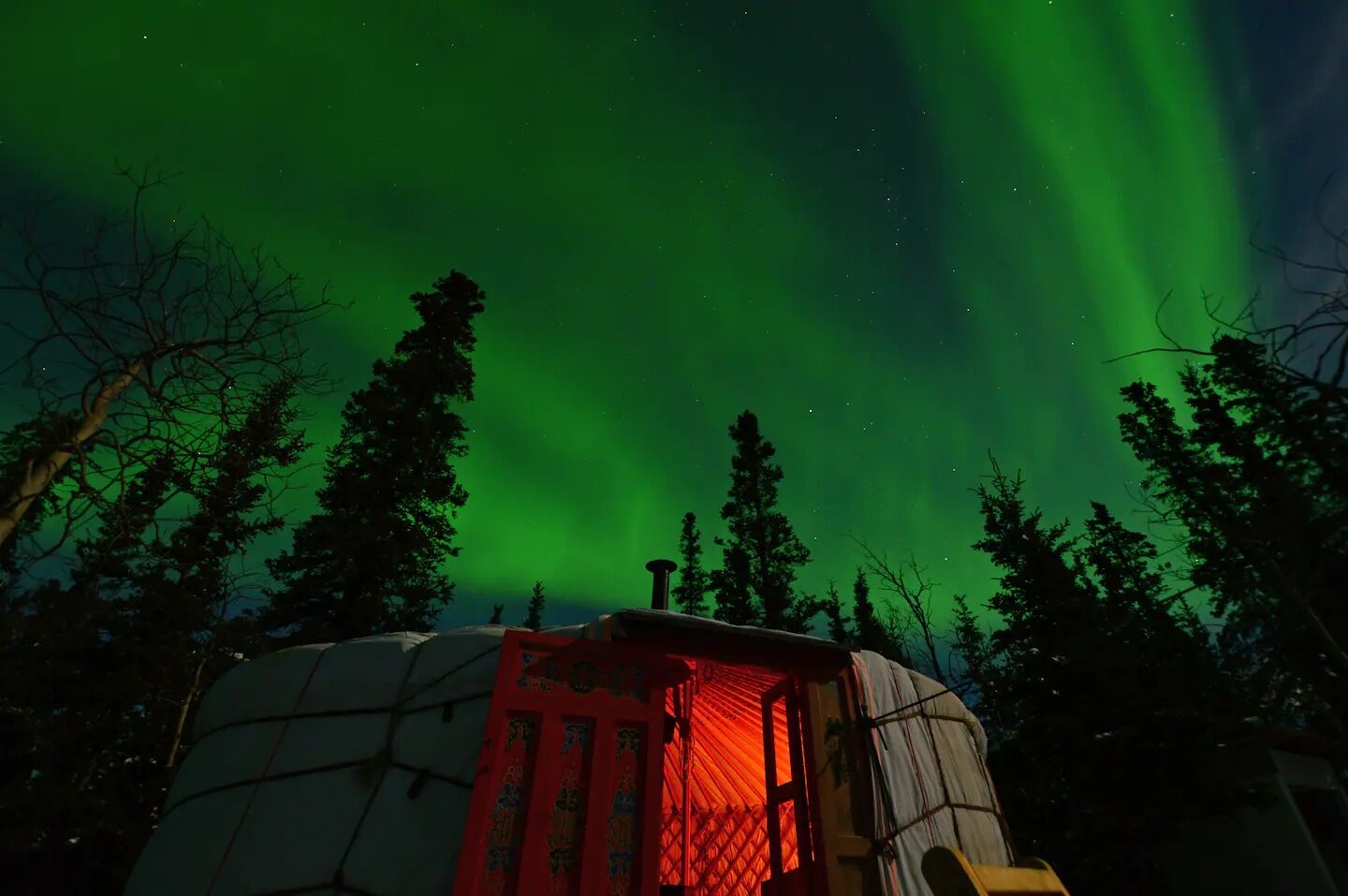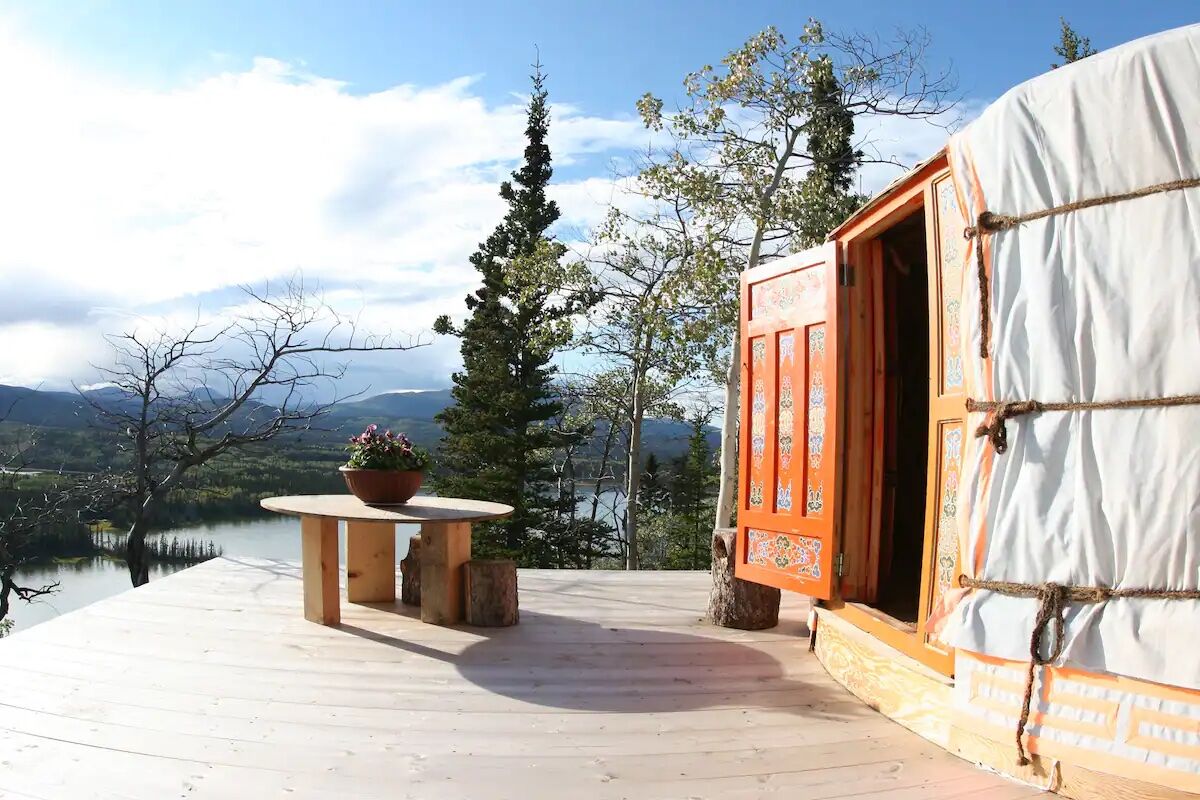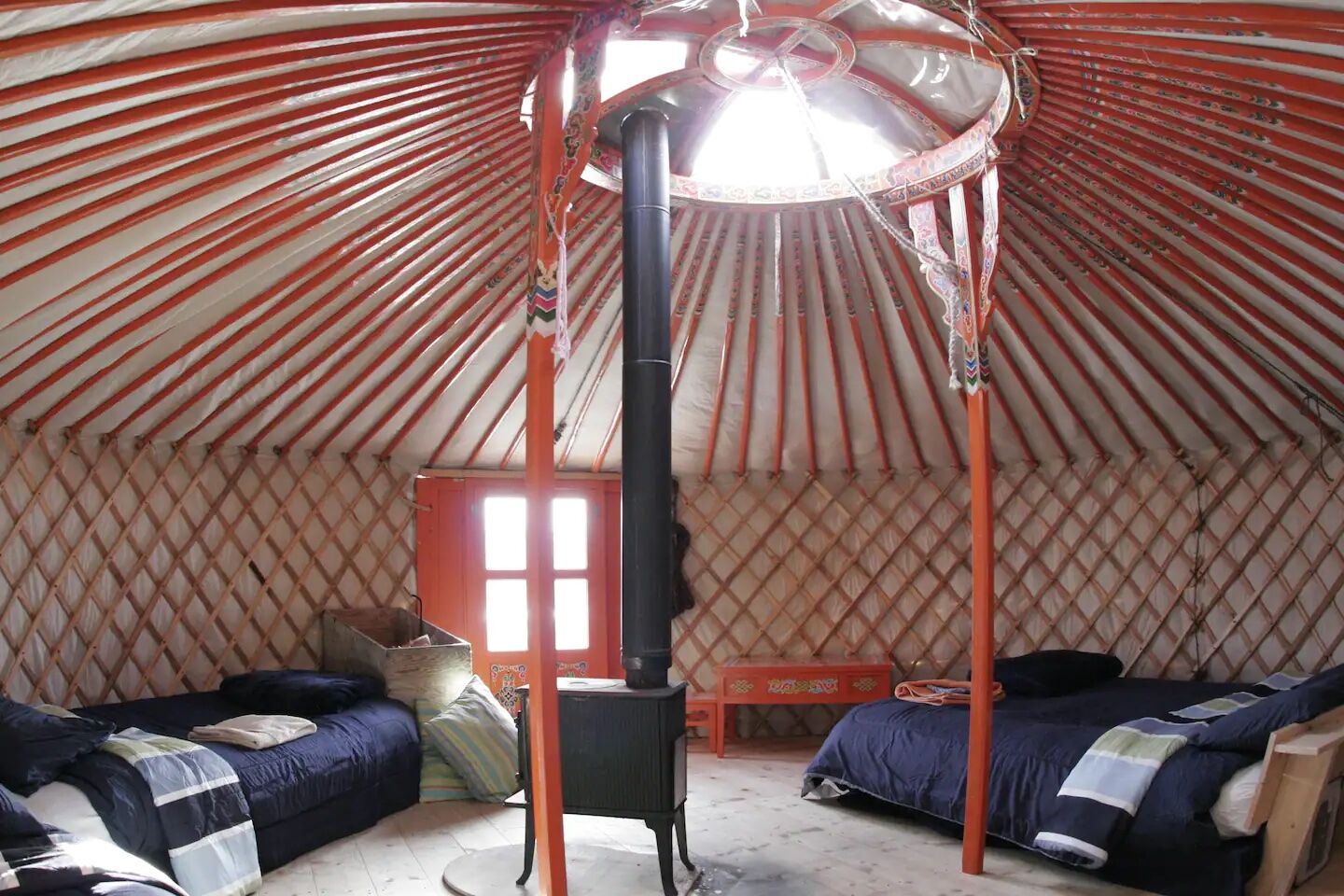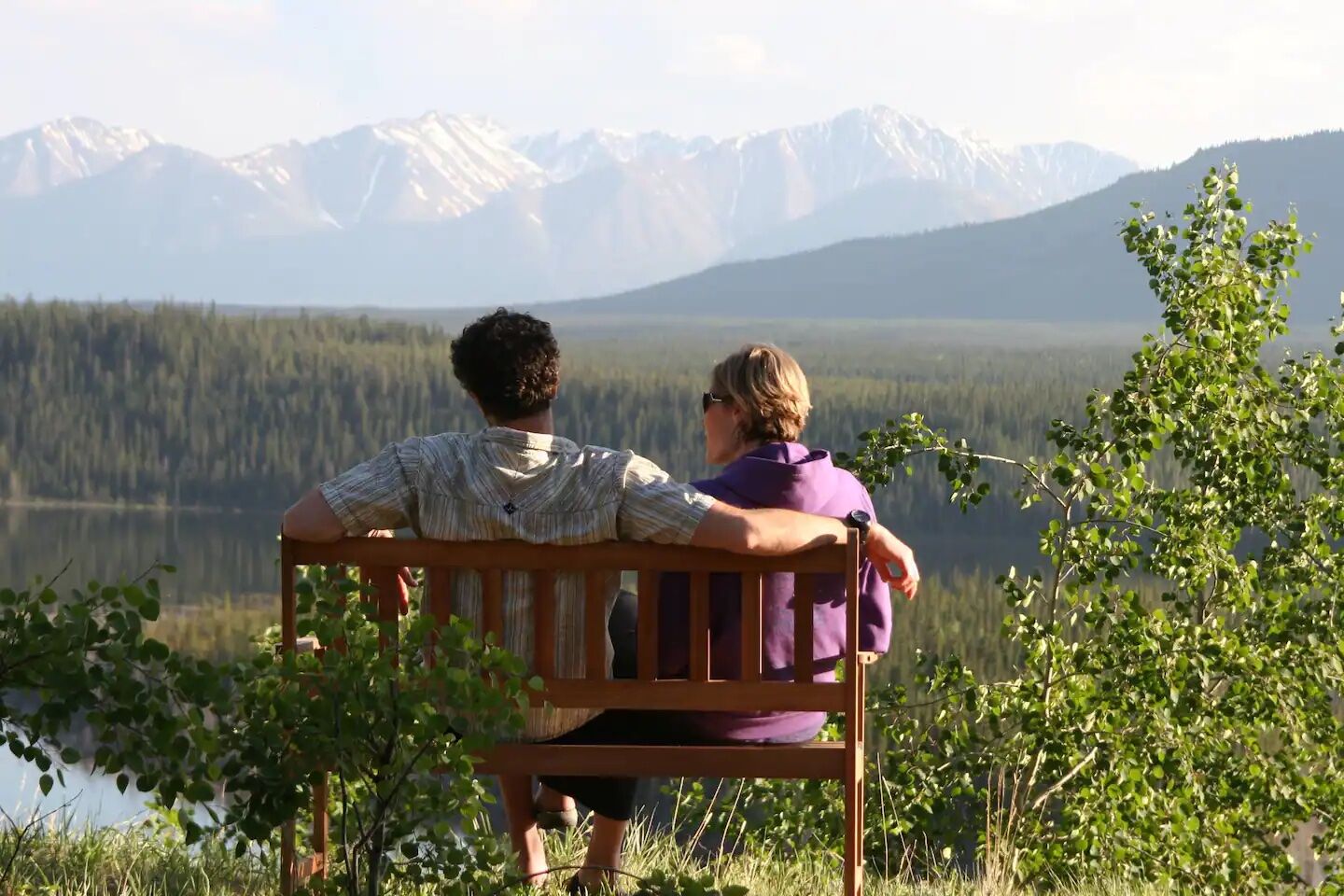 Staying in a yurt should be on everyone's must-do list. This Mongolian yurt is located in Whitehorse in Yukon Territory and sits on 21 private acres on Cowley Lake with stunning mountain views. Guests who stay during the winter months can get great views of the northern lights and use the wood stove to keep it warm and toasty when it's cold.
four guests, one bedroom
Price: $72 per night
Lighthouse Inn – Burlington, Newfoundland and Labrador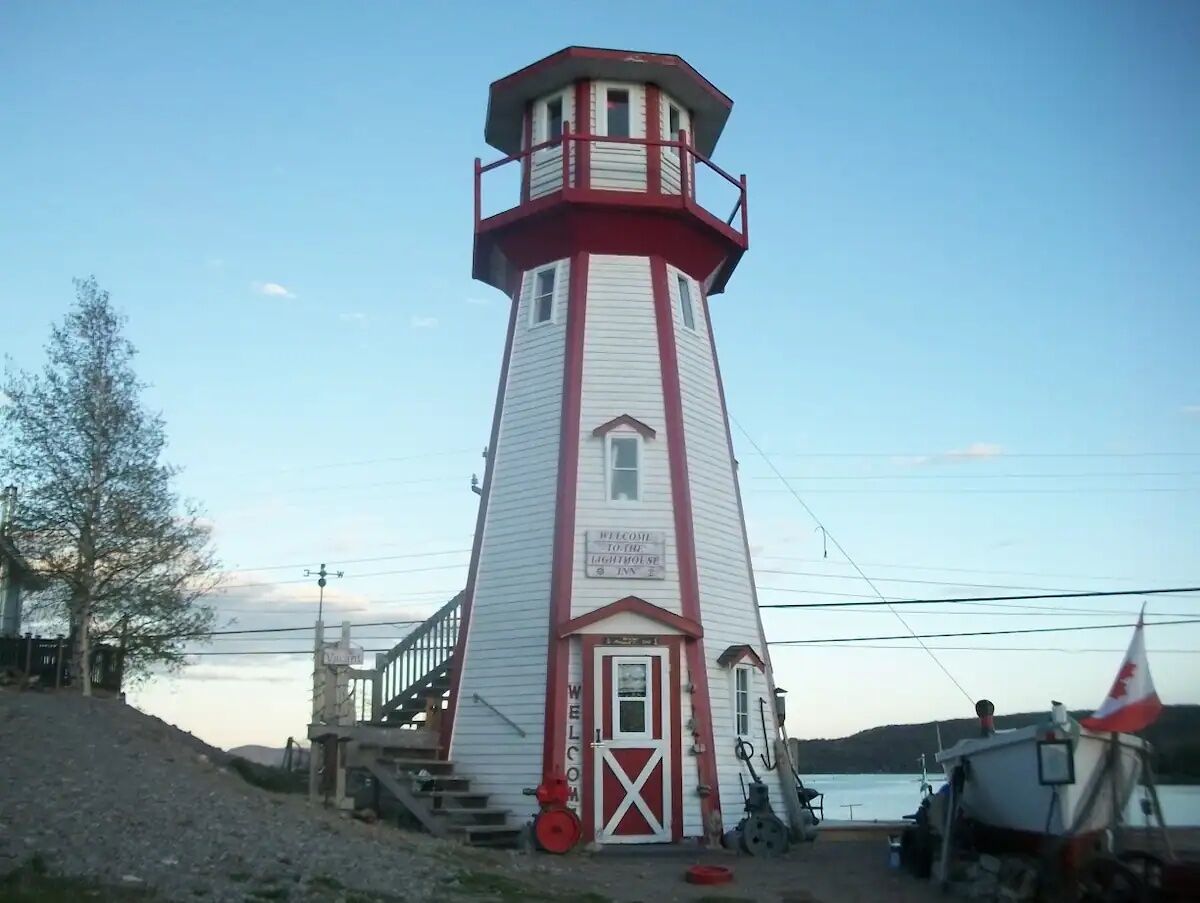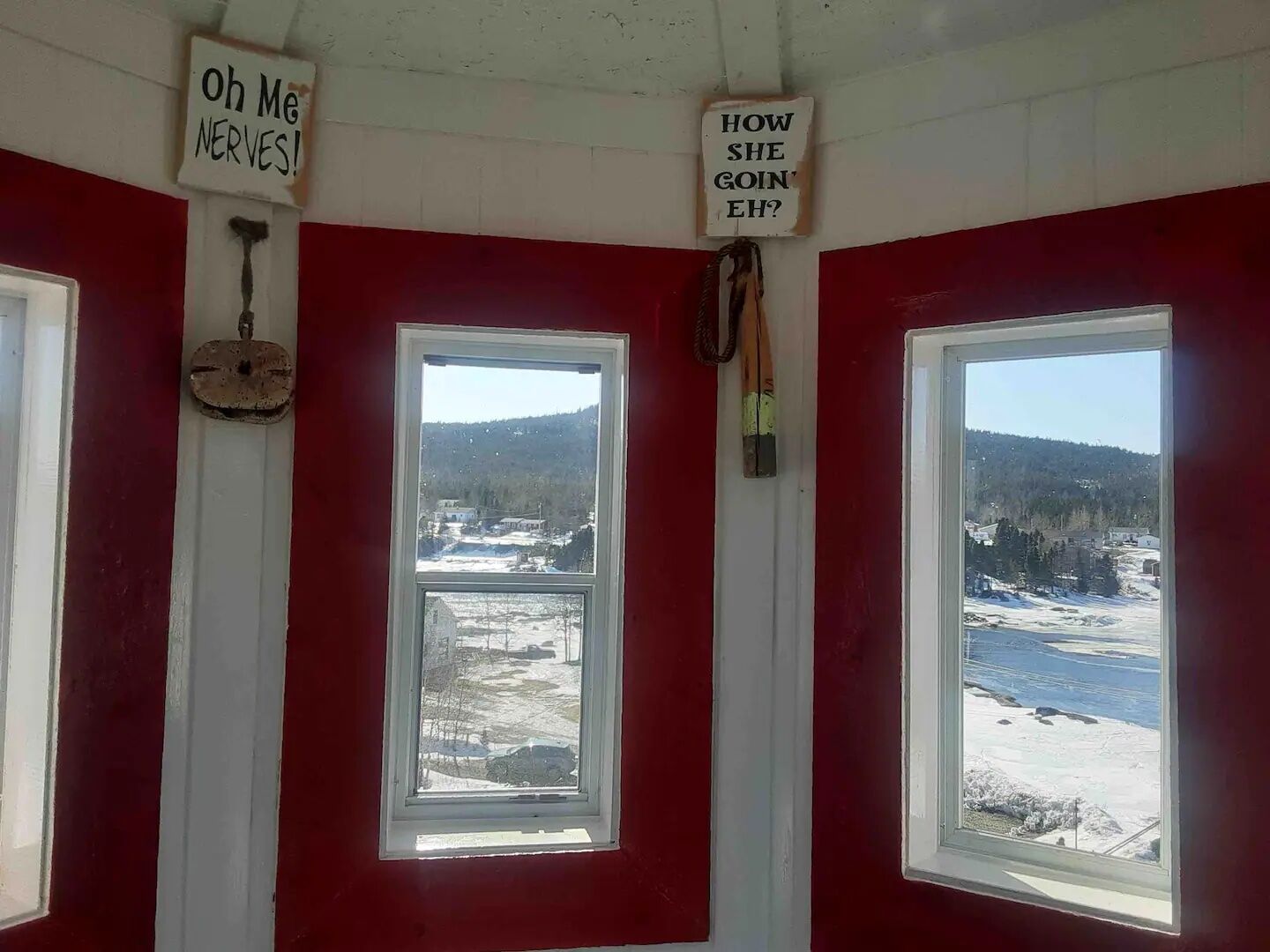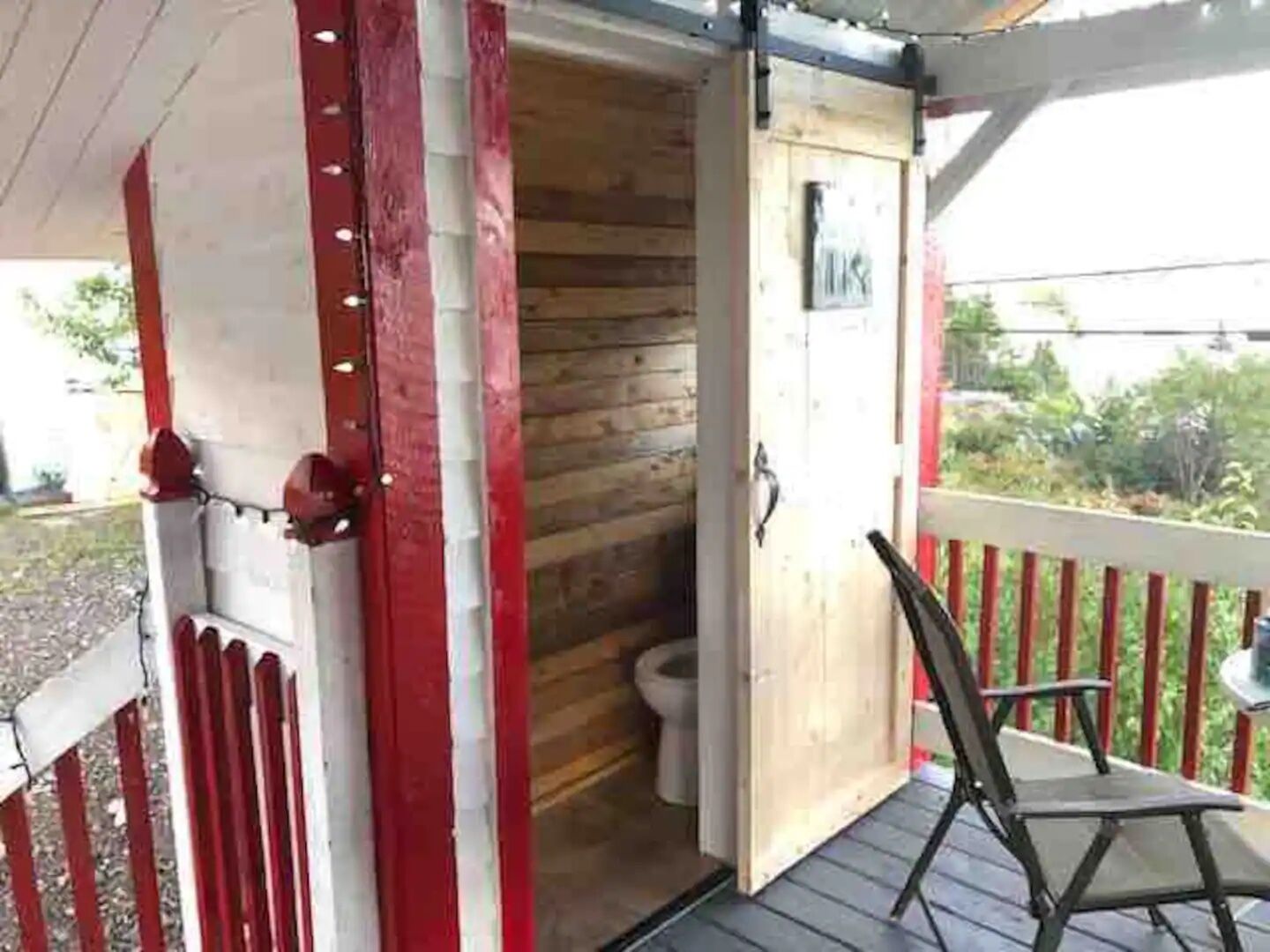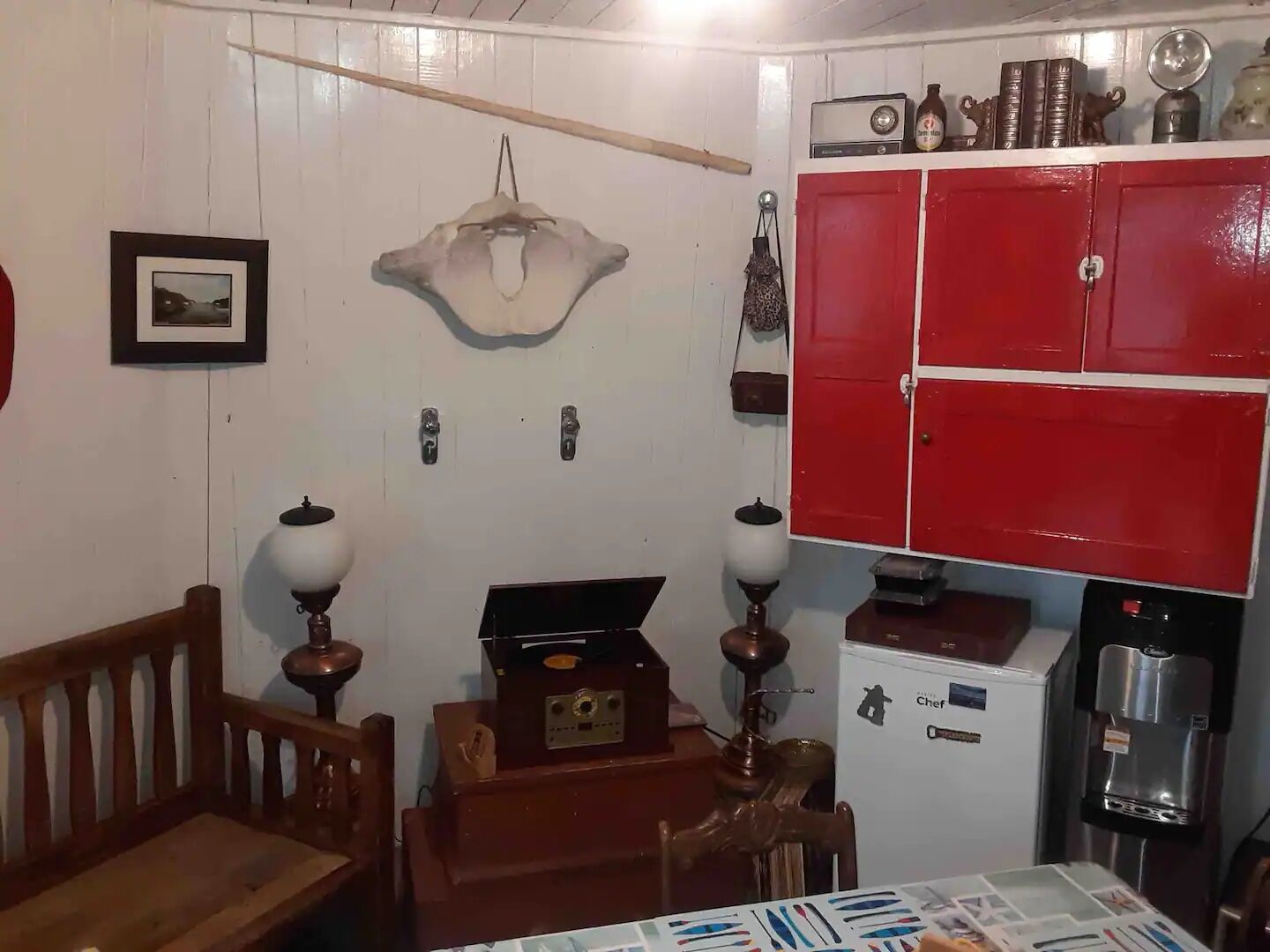 Get picturesque views from high above when you stay at the Lighthouse Inn in Burlington, Newfoundland and Labrador. This property uses all the space it can with four levels. The first level has a kitchen and sitting area and a bathroom. The second has a bedroom for two and a washroom. The third has space to accommodate children or extra guests. But the best part of the home is the top level with a deck offering an amazing view of the harbor.
three guests, one bedroom
Price: per night
Castle Manor – Moncton, New Brunswick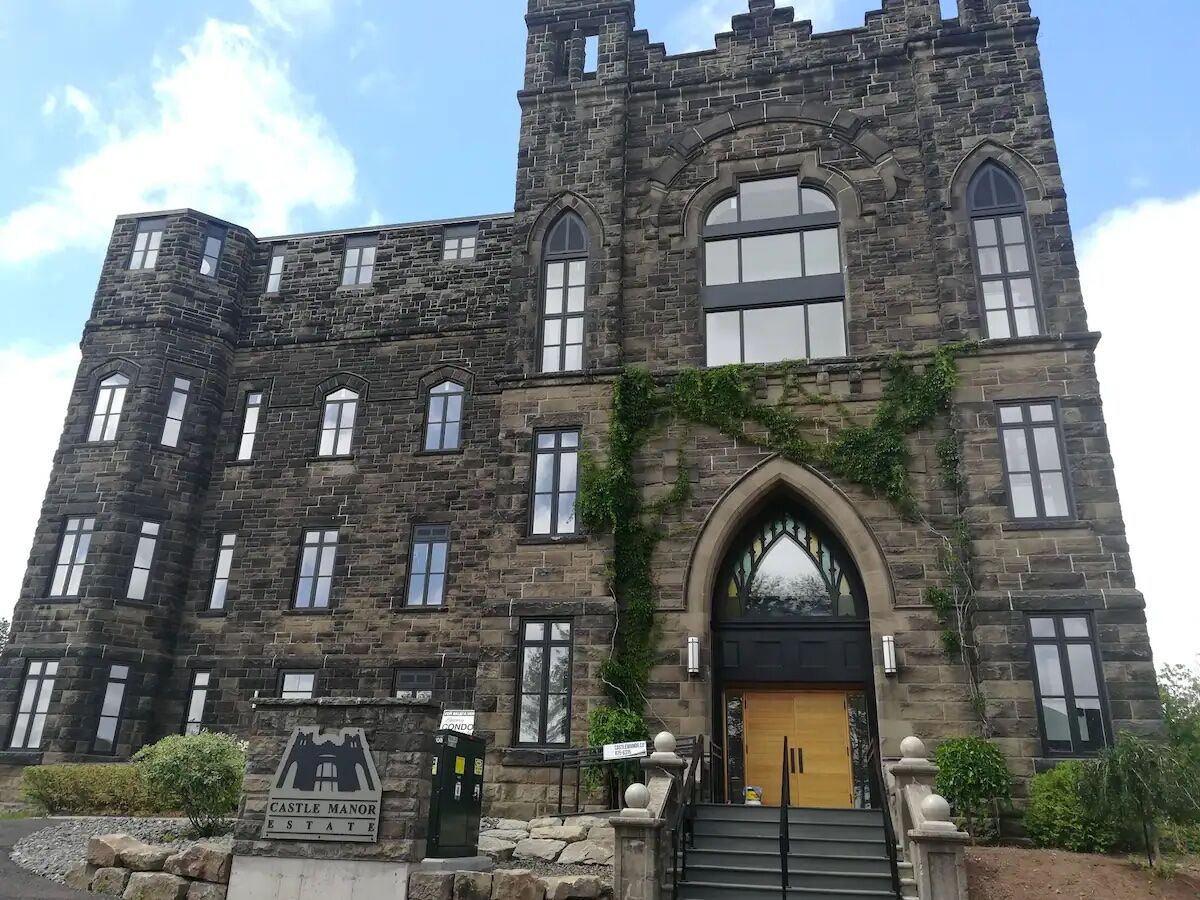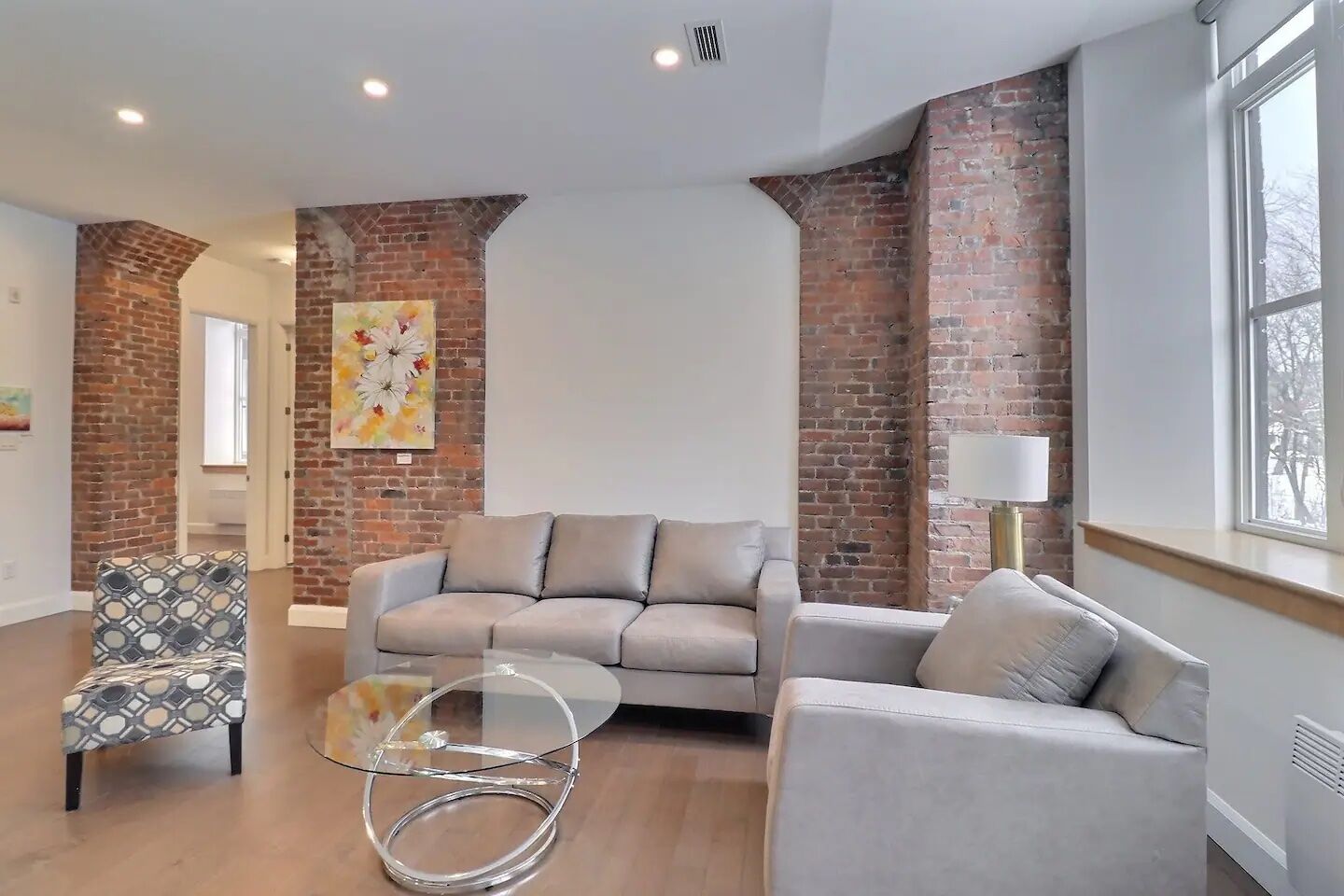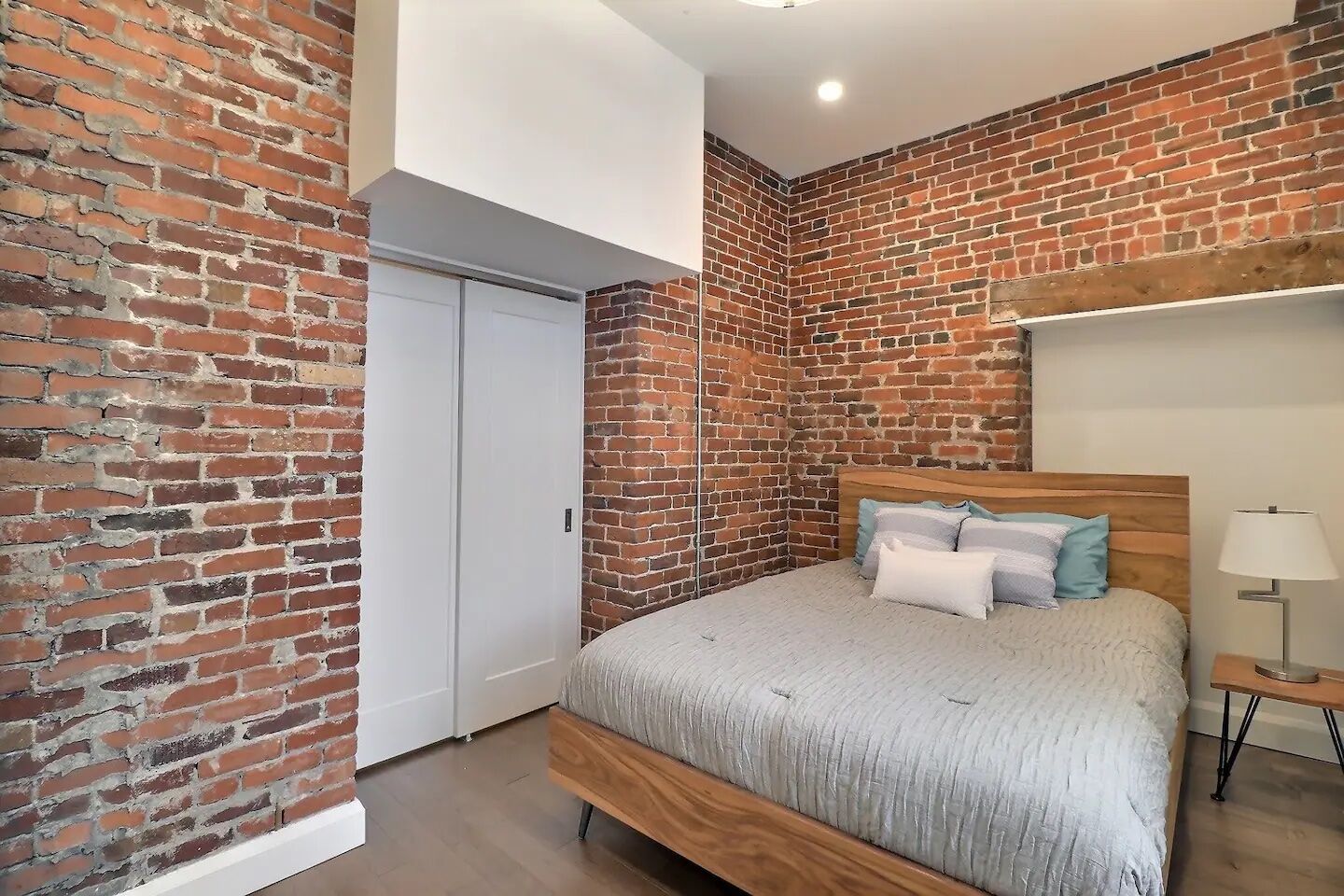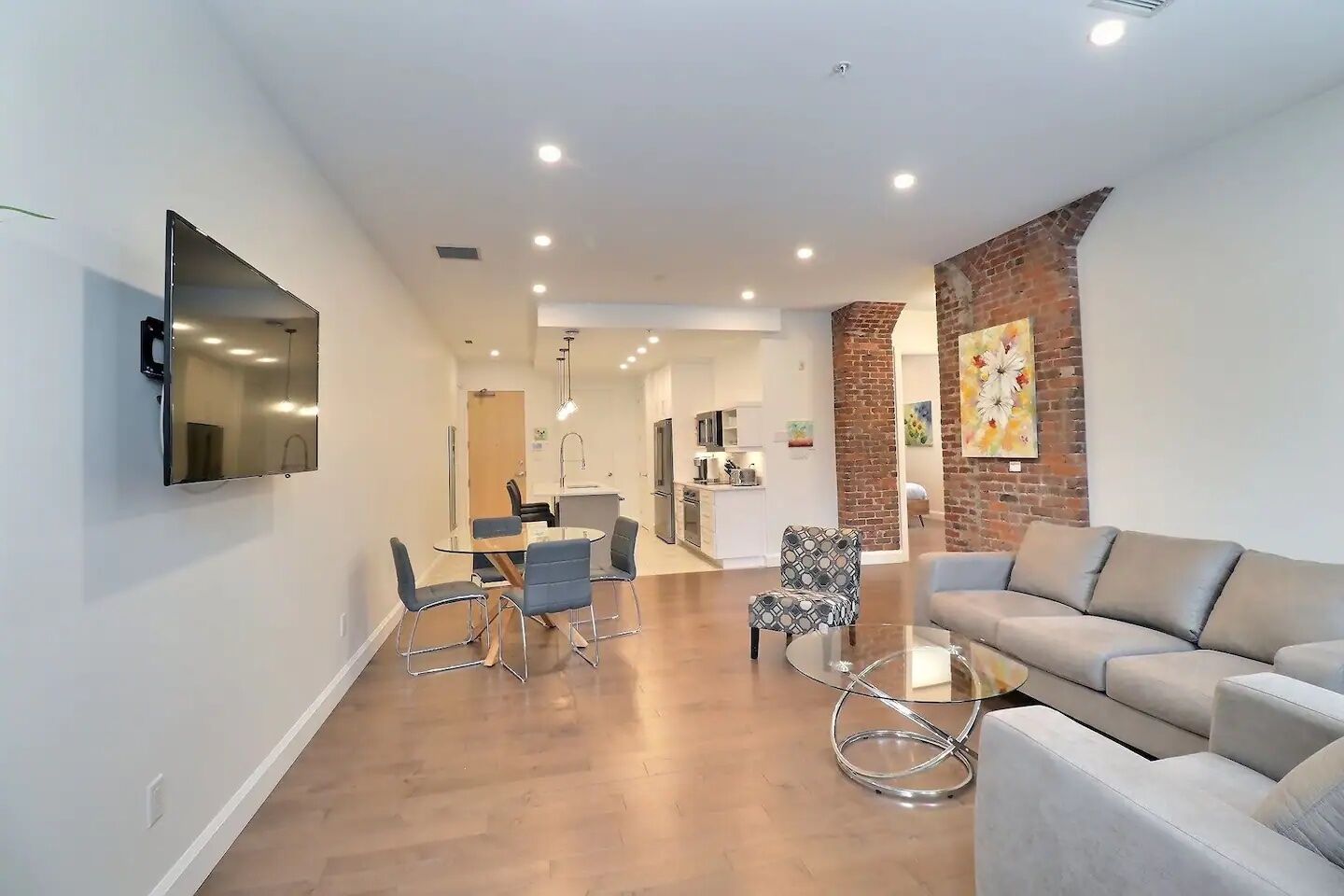 This 100-year-old castle in Moncton, New Brunswick may look like something out of the Middle Ages on the outside, but inside it's an incredibly chic and modern property. Guest will also locally made art on the main floor lobby and in the units which are available for purchase.
four guests, two bedrooms
Price: per night
River Den houseboat – Wakefield, Quebec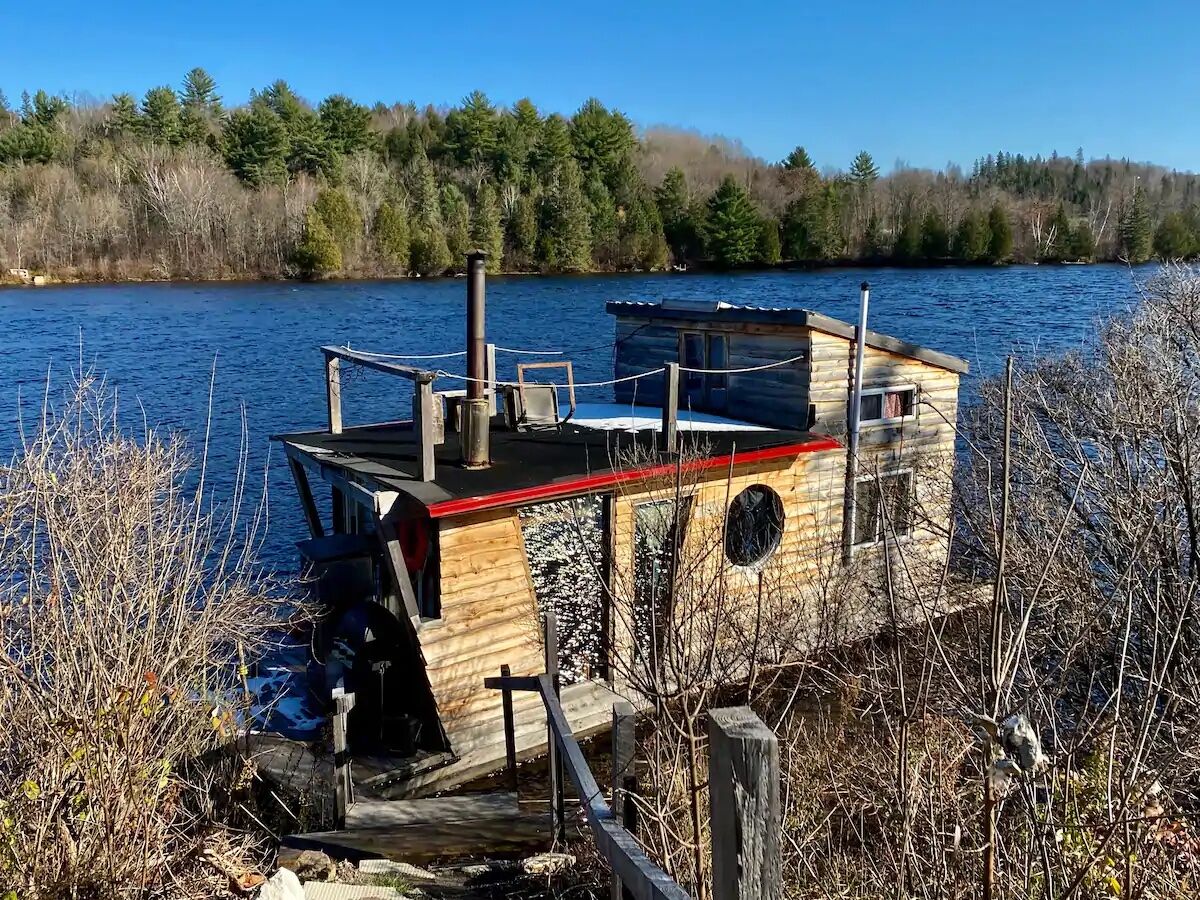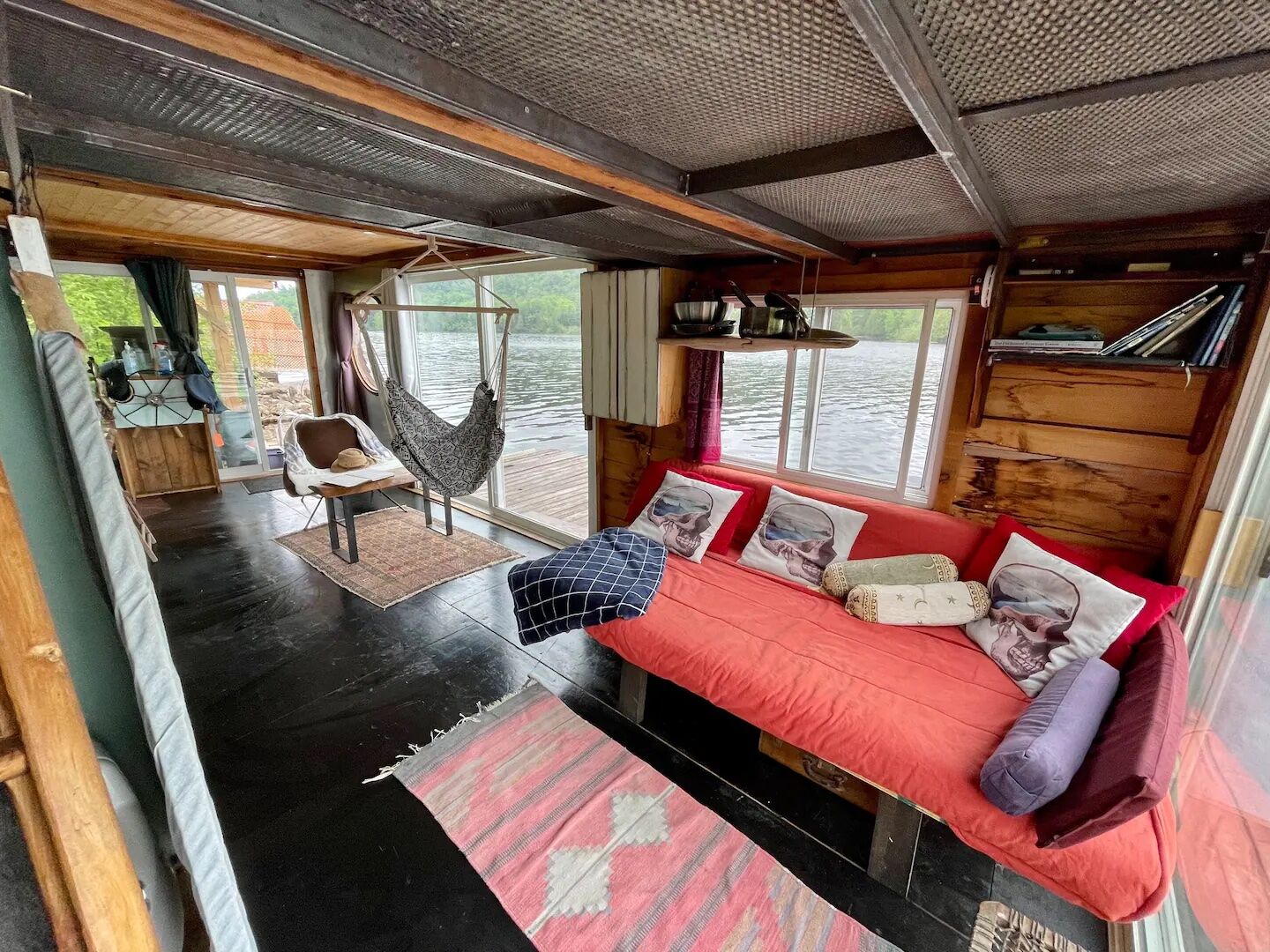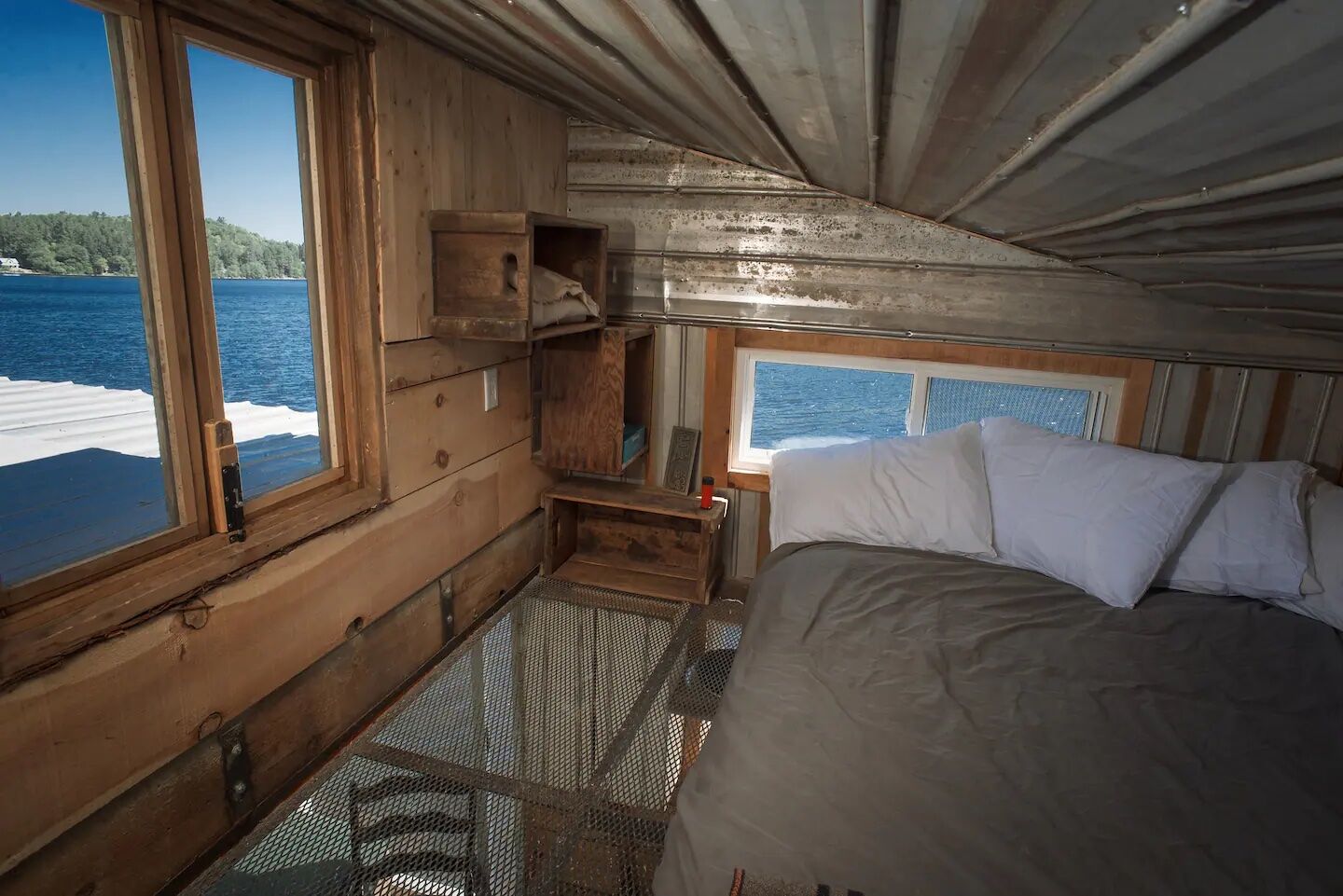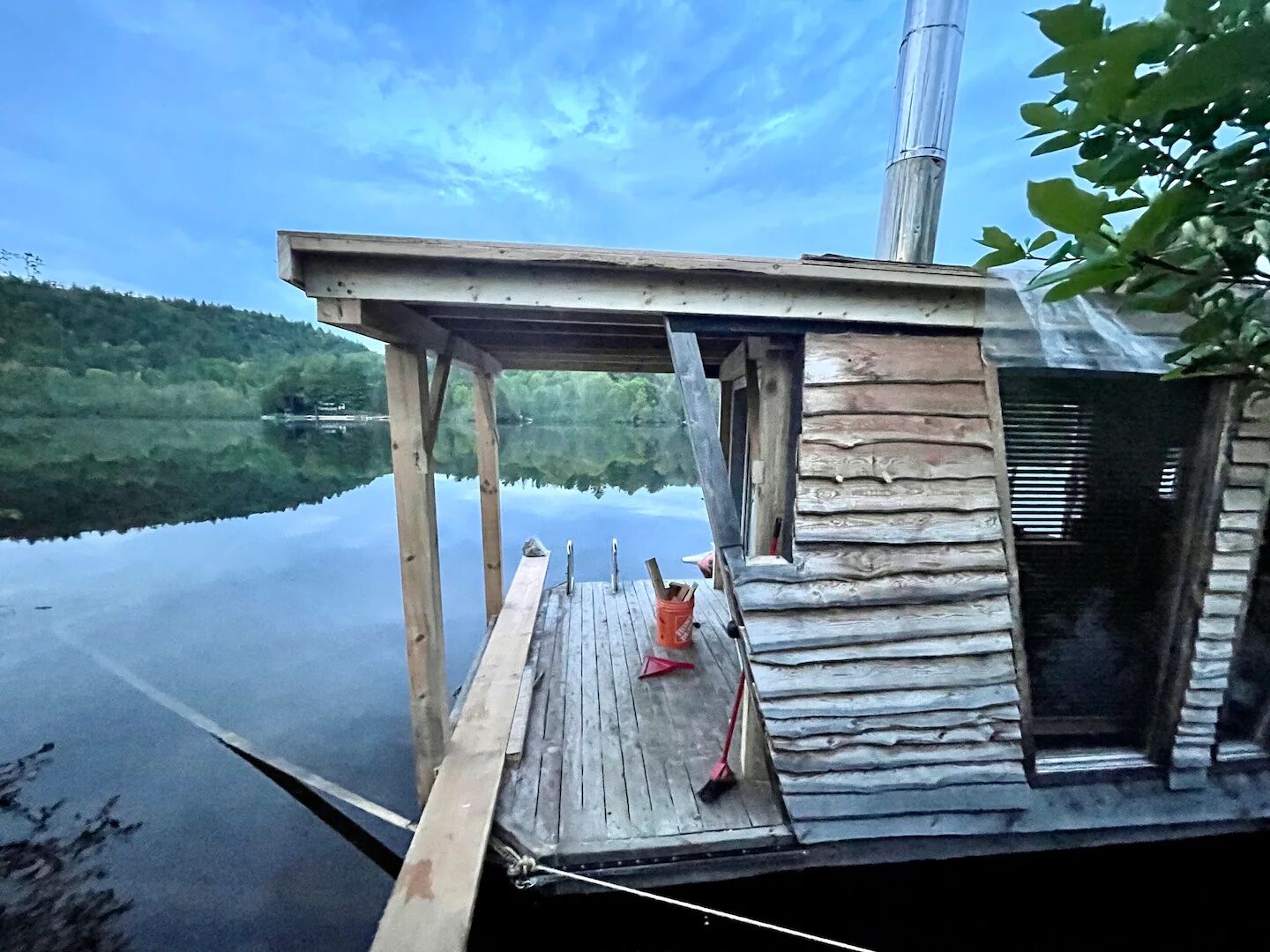 If you've ever wanted to stay on a river, a houseboat takes that to the next level. Located in Wakefield, Quebec, the River Den is on the Gatineau River. Guests will be forced to reconnect with nature, as the space lacks electricity except for a few USB ports. Enjoy the peace and quiet the space has to offer.
two guests, one bedroom
Price: $73 per night
Earth home on the river – Hope River, Prince Edward Island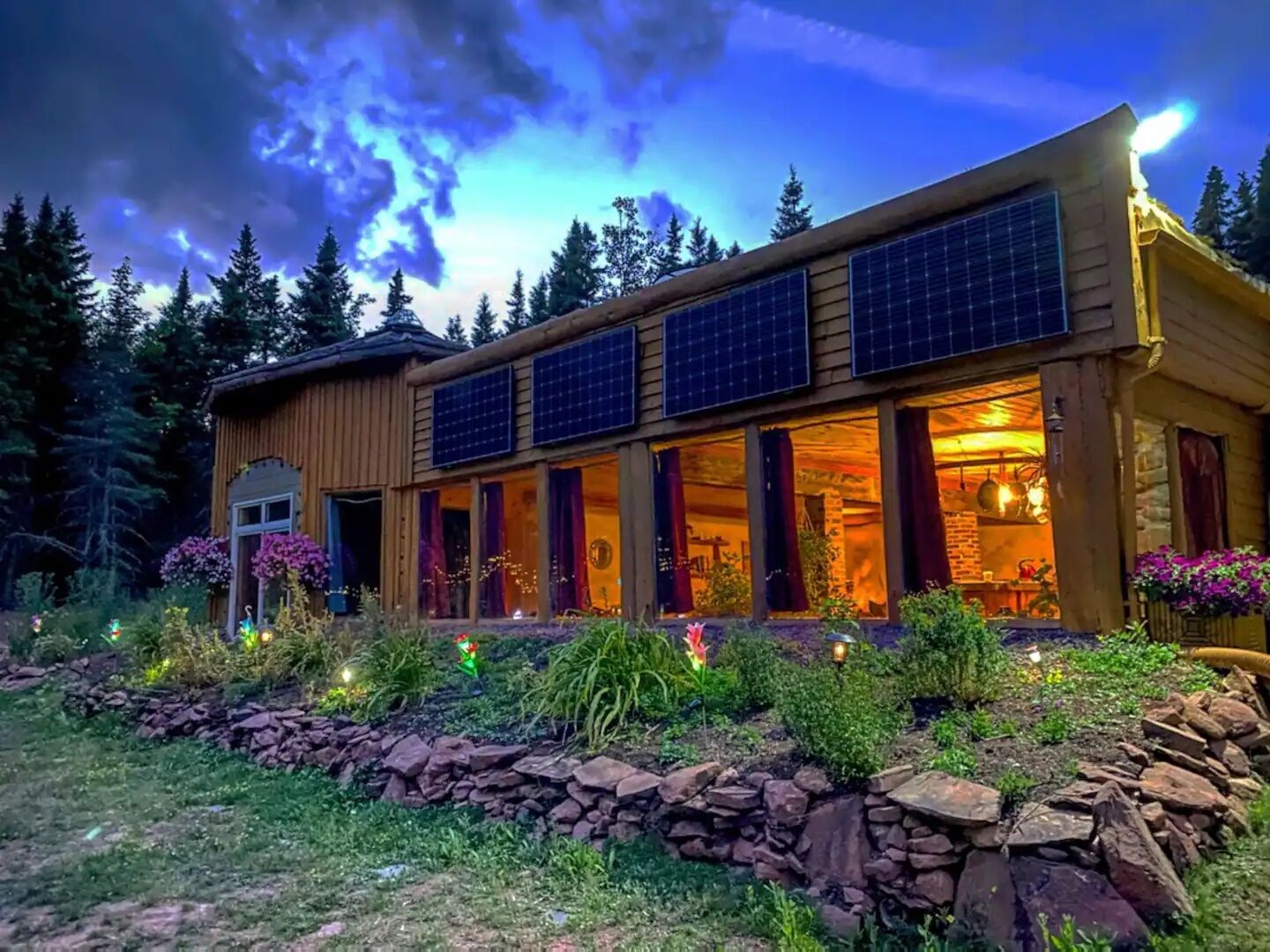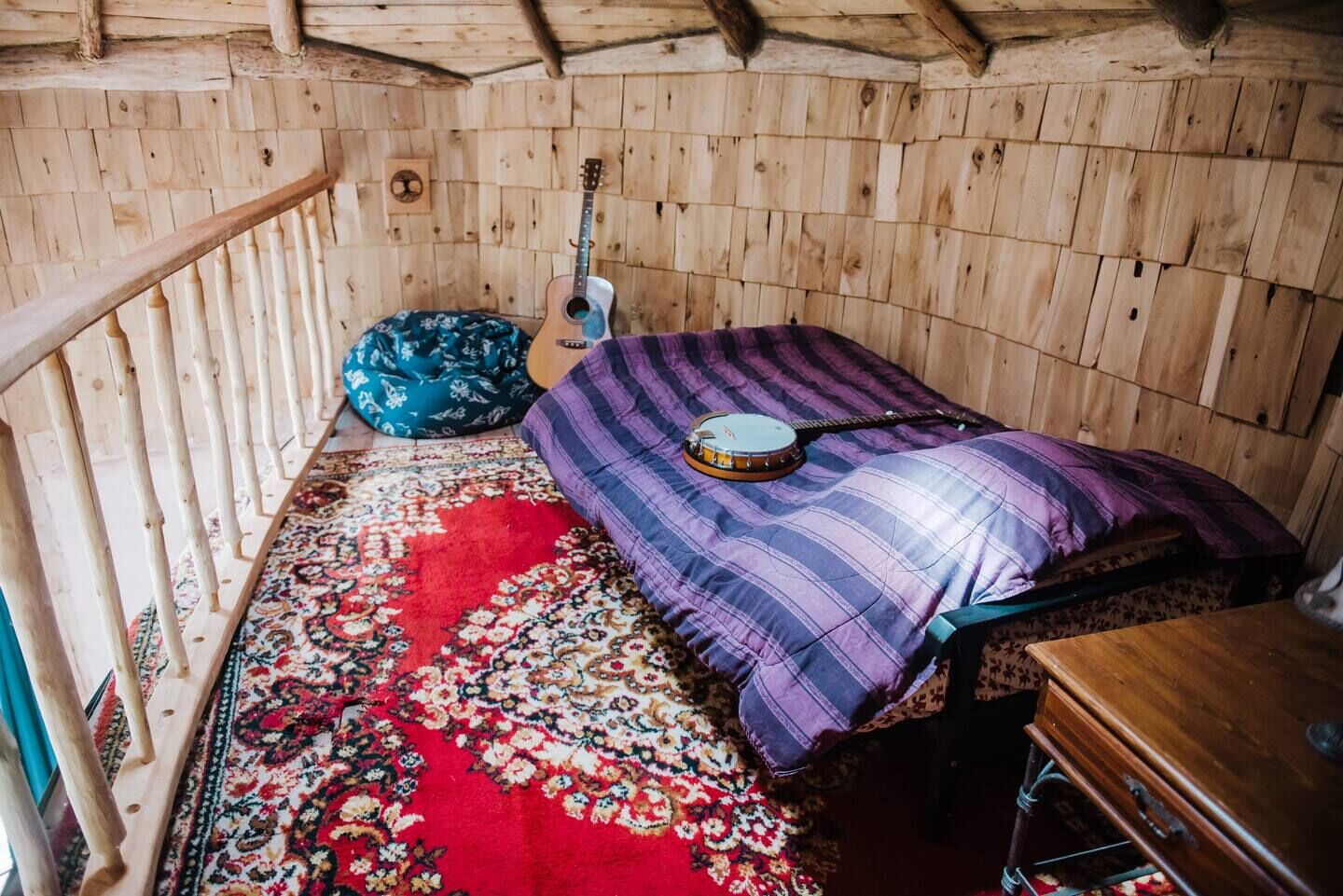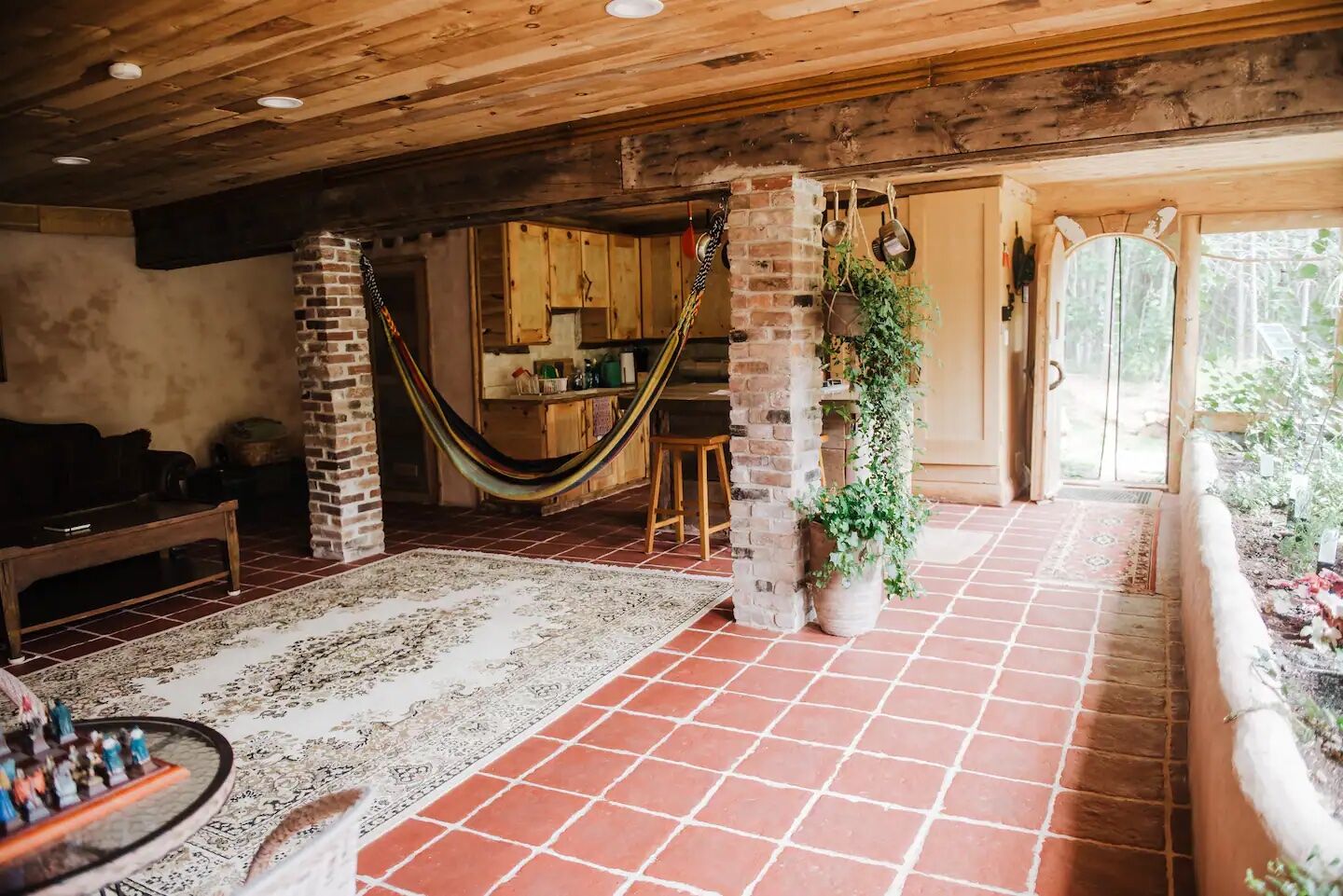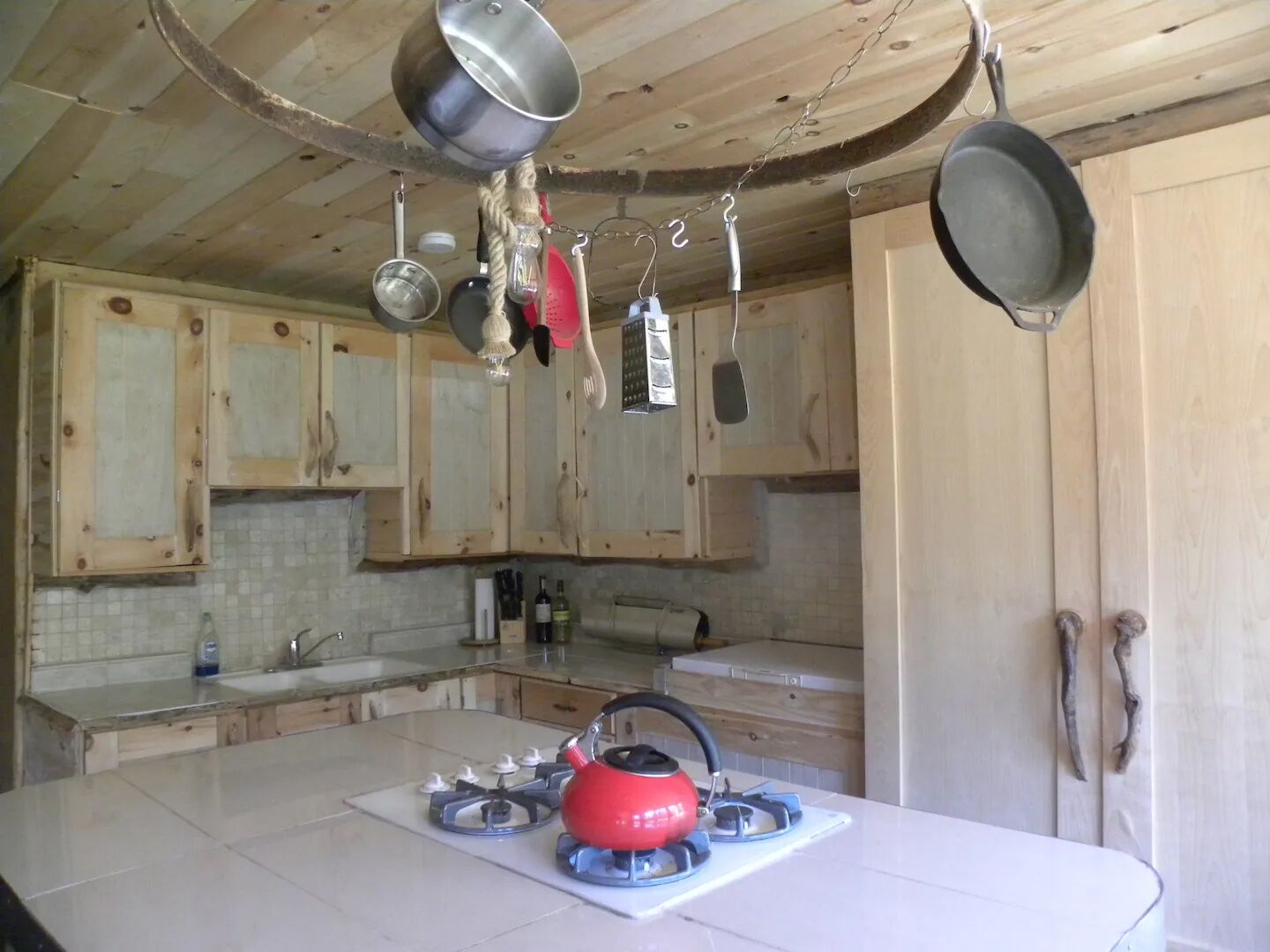 This unique Earthship located in Hope River on Prince Edward Island is completely off the grid giving nature-lovers an opportunity to enjoy all the space has to offer. The property uses a south facing wall of windows, an earthen floor and a green roof to keep you cool in the summer and warm for the wall. The home is also surrounded by wildlife, and offers forest, trails, a deck over a nearby forest stream, and aroof patio with a view above the treetops.
two guests, two bedrooms
Price: $115 per night
Dome home on the river – Cherhill, Alberta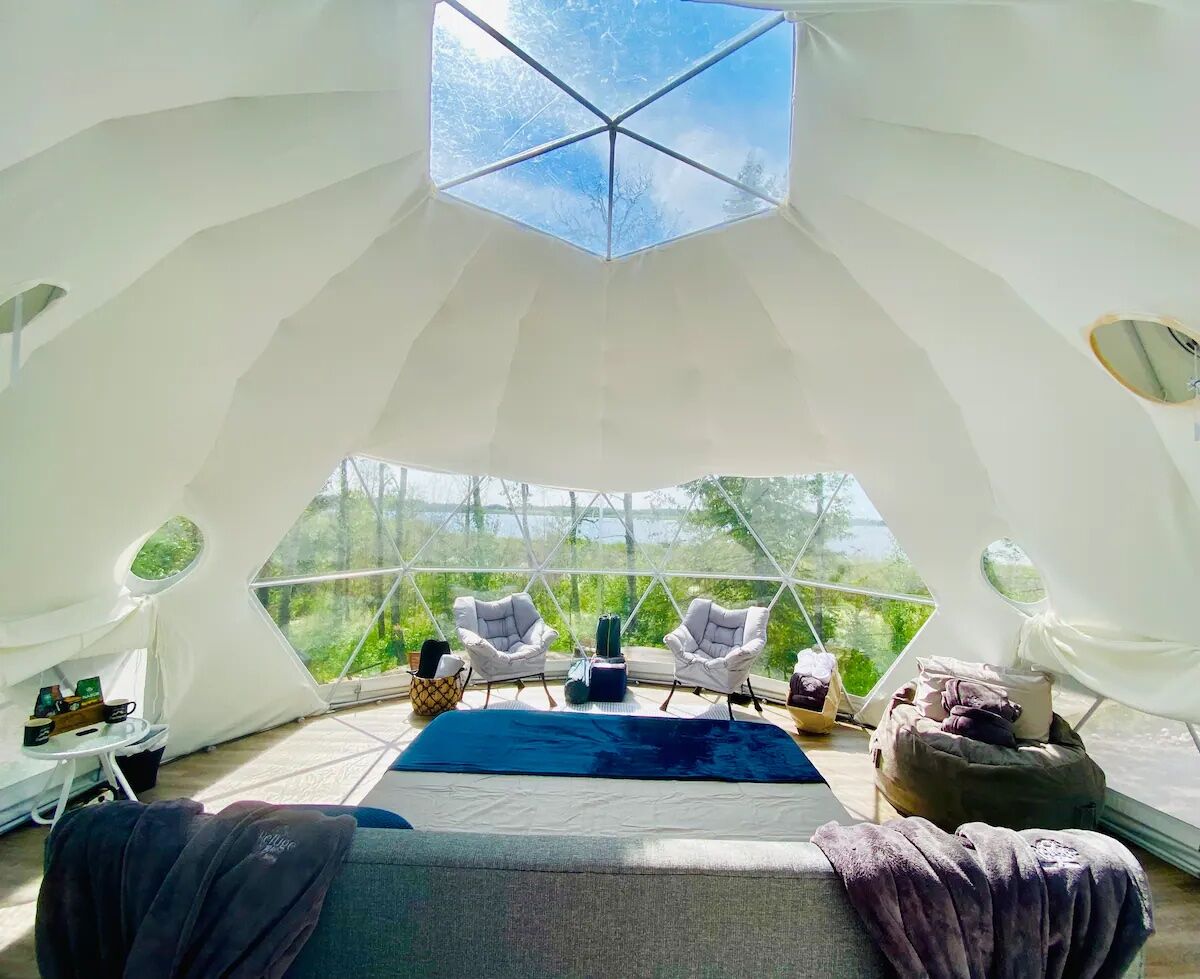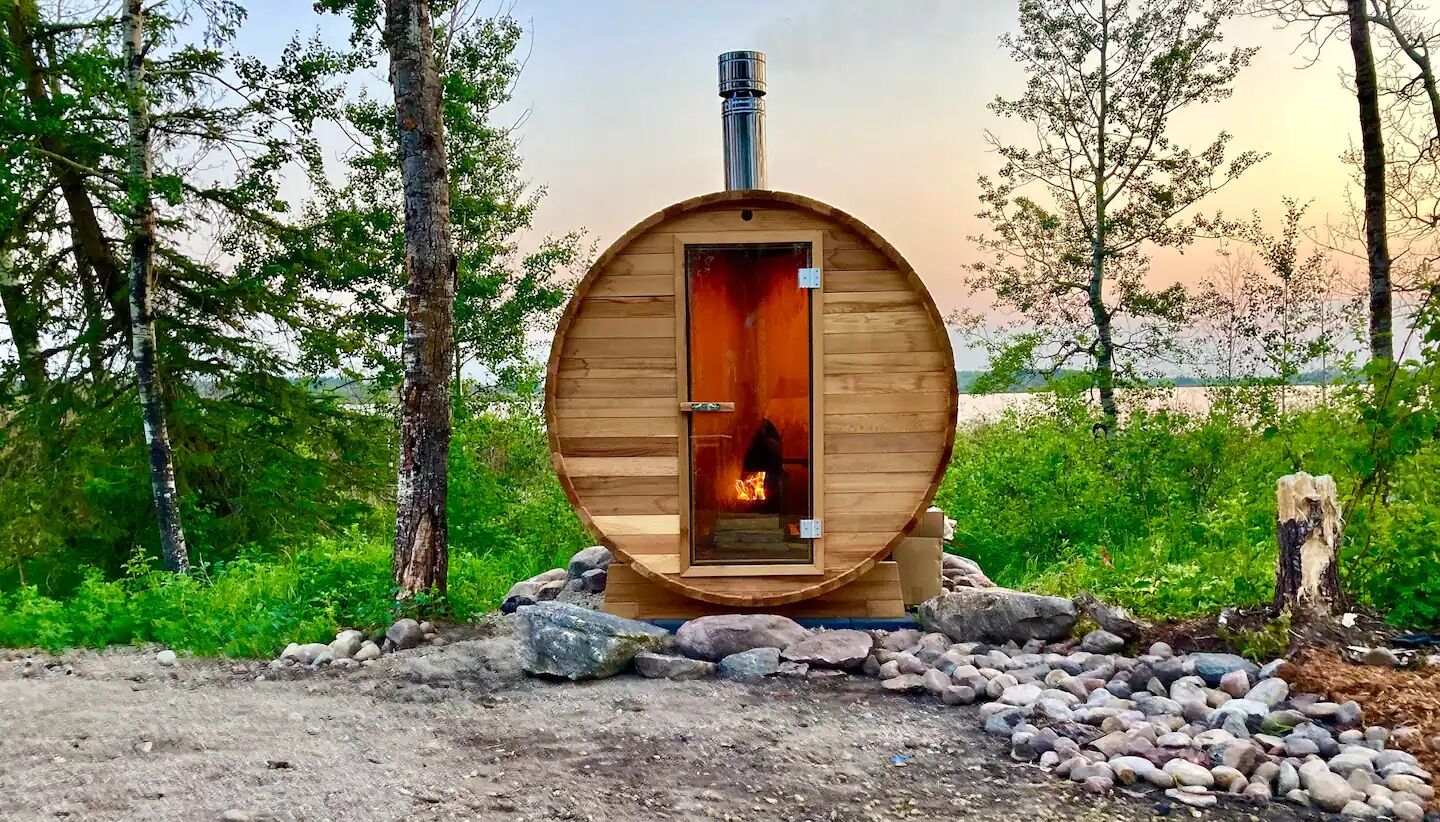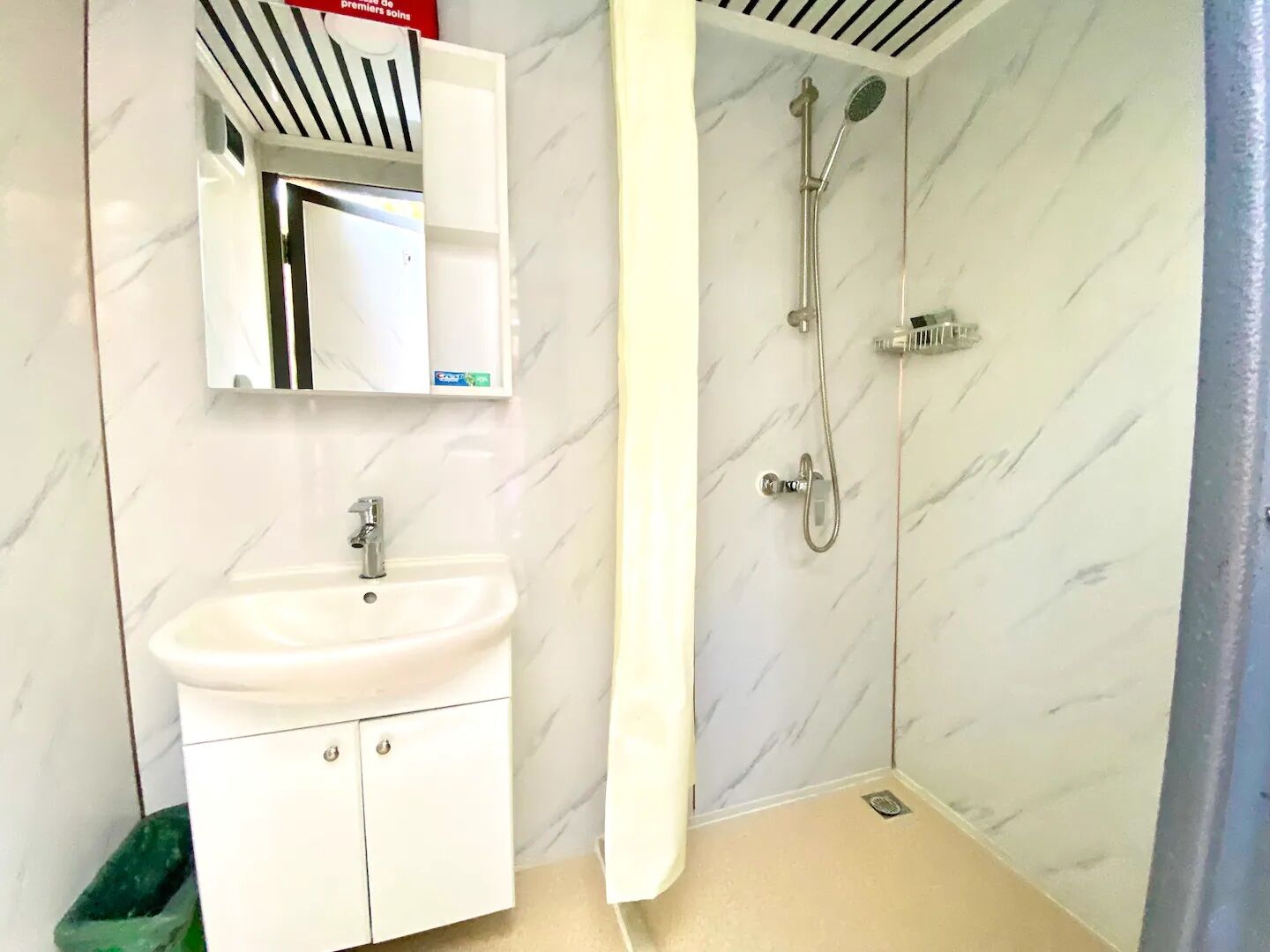 A dome home is one of the coolest types of homes to stay in architecturally. Refuge Bay in Cherhill, Alberta offers a glamping experience all throughout the year. This naturistic adventure grants guests access to the gorgeous Parkland landscape & private preserved wetland lake where guest can catch glimpses of wildlife. It's giant window and transparent roof are perfect for taking in breathtaking views and stargazing at night. Guests will also have access to a wood-fired barrel sauna that will just need to be booked in advance. For meals, guests will be able to cook outside on the campfire grill or propane BBQ.
four guests, one bedroom
Price: $227 per night
Treehouse in the rainforest – Sooke, British Columbia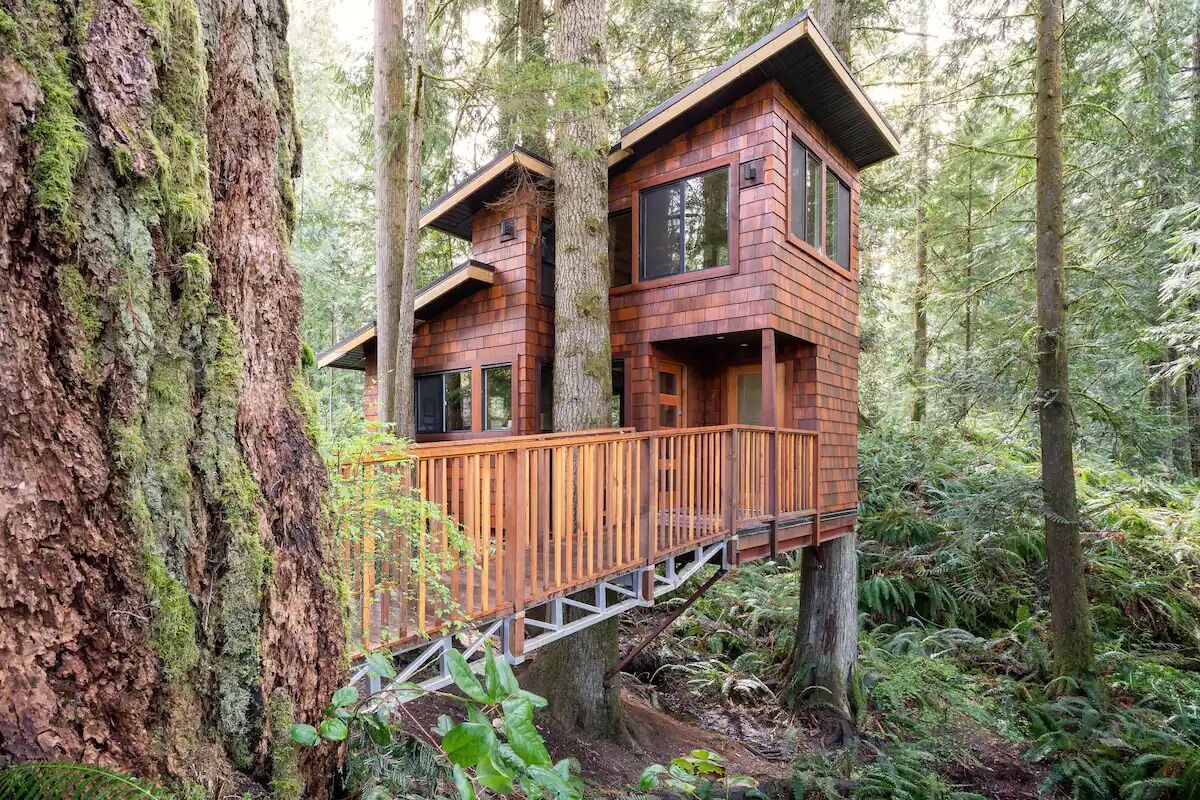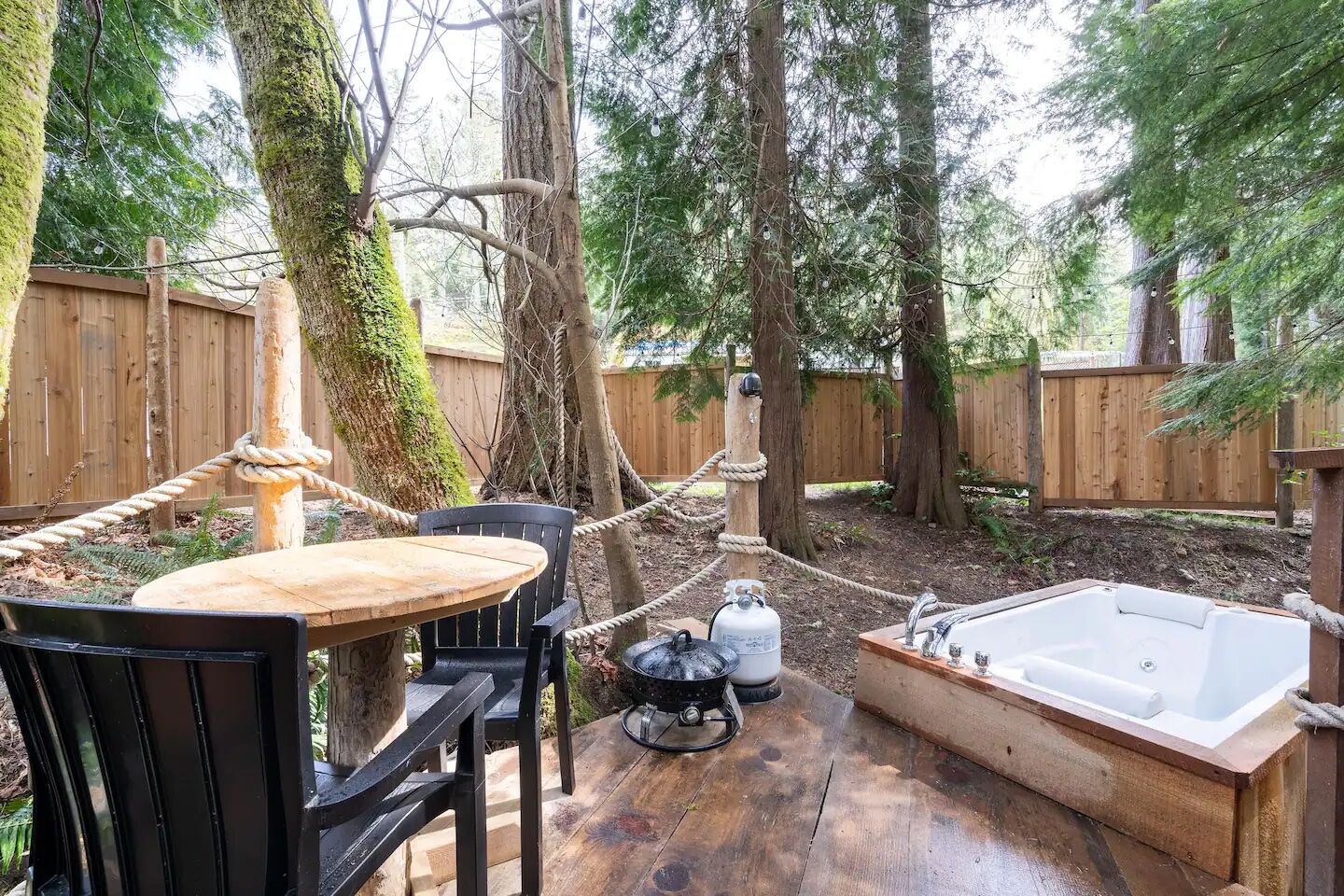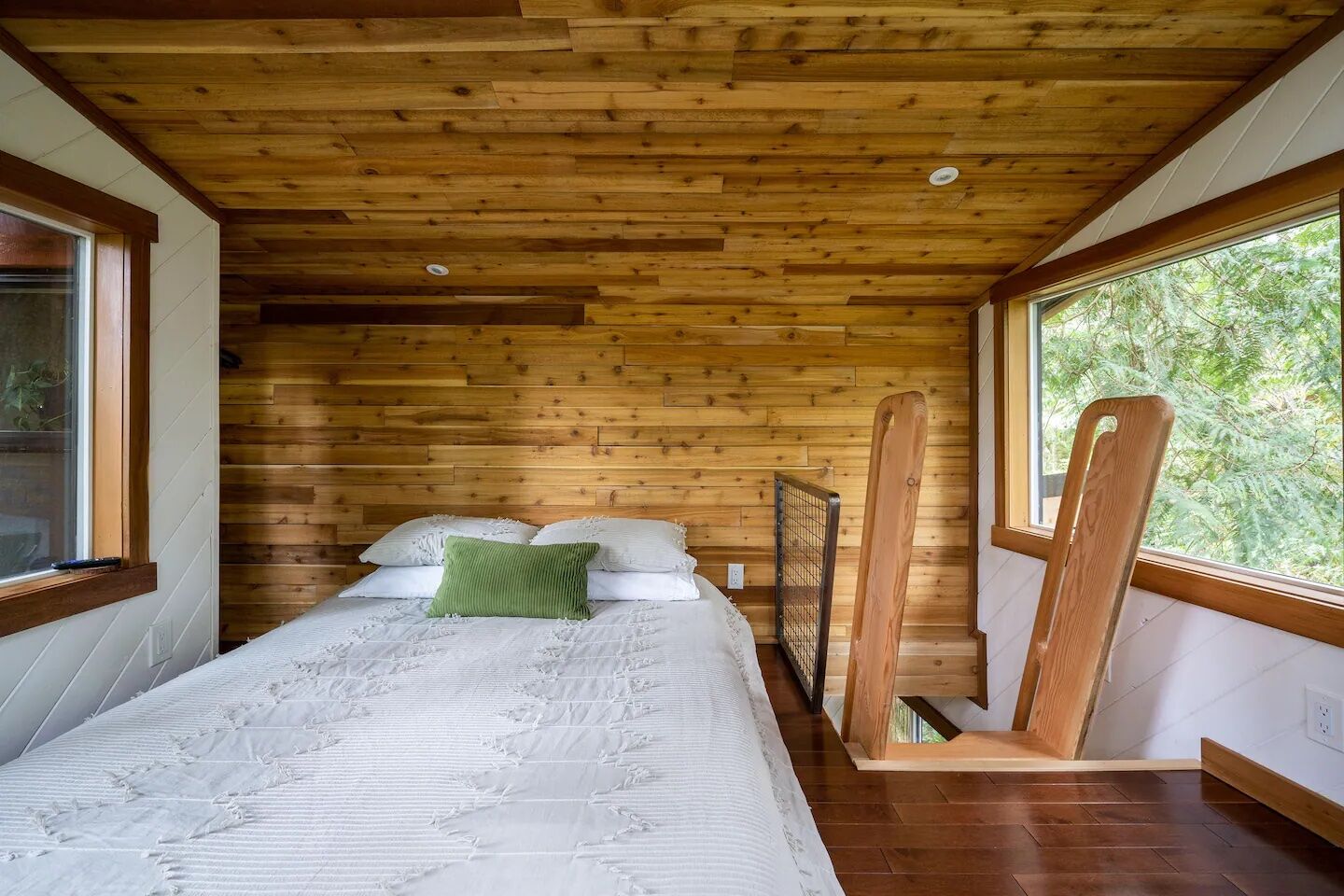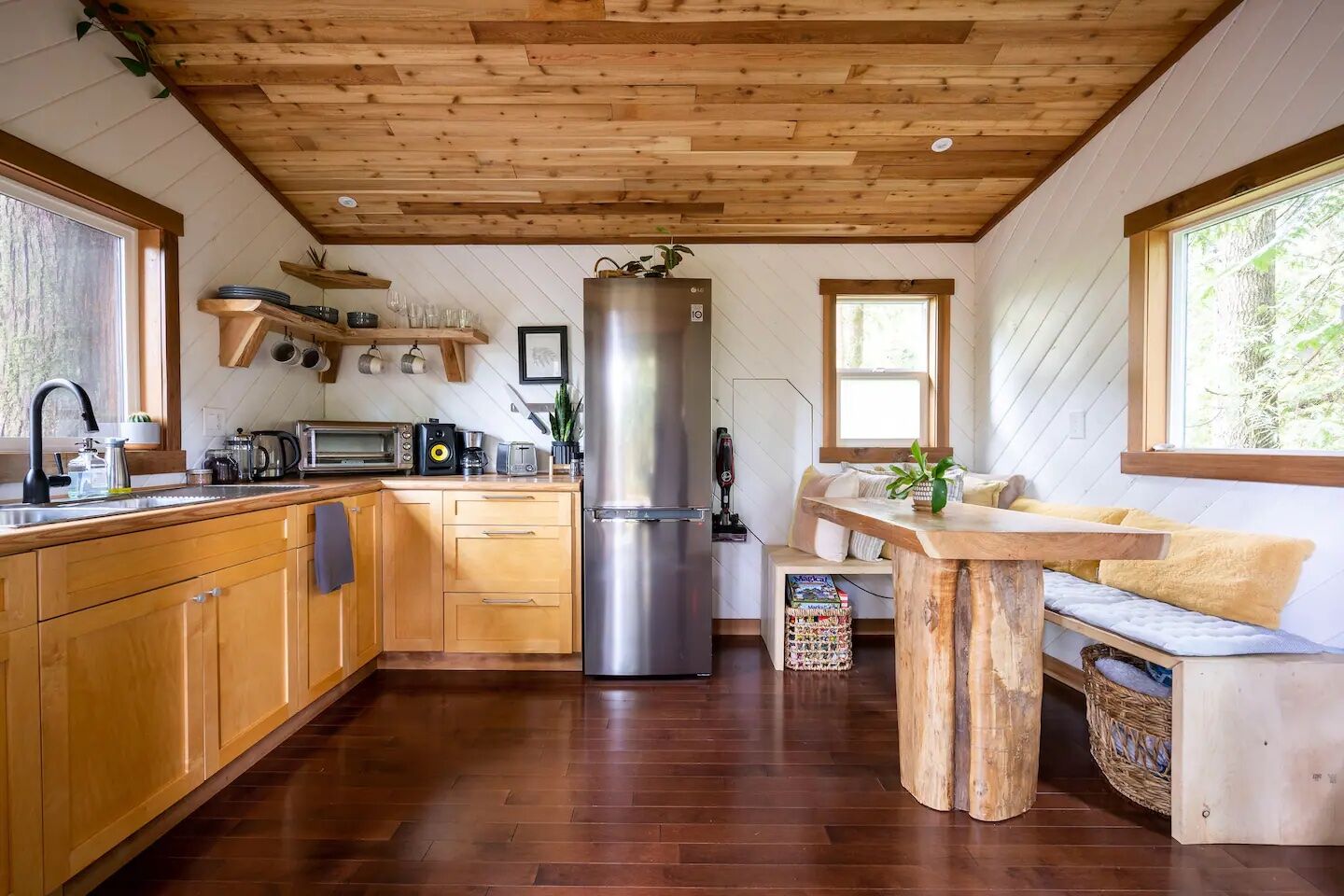 A treehouse is a childhood dream come true. This home in Sooke, British Columbia is located in a rainforest with access to rural land and the ocean making for a unique stay. The treehouse is definitely nature meets modern, with stainless steel appliances in the kitchenette and a gorgeous dining space, a separate-entrance bathroom with tiled shower that overlooks the forest, a treehouse path, adeck with an outdoor tub, and a propane firepit.
two guests, one bedroom
Price: $257 per night
QUARTZ mini chalet – Lac-Beauport, Quebec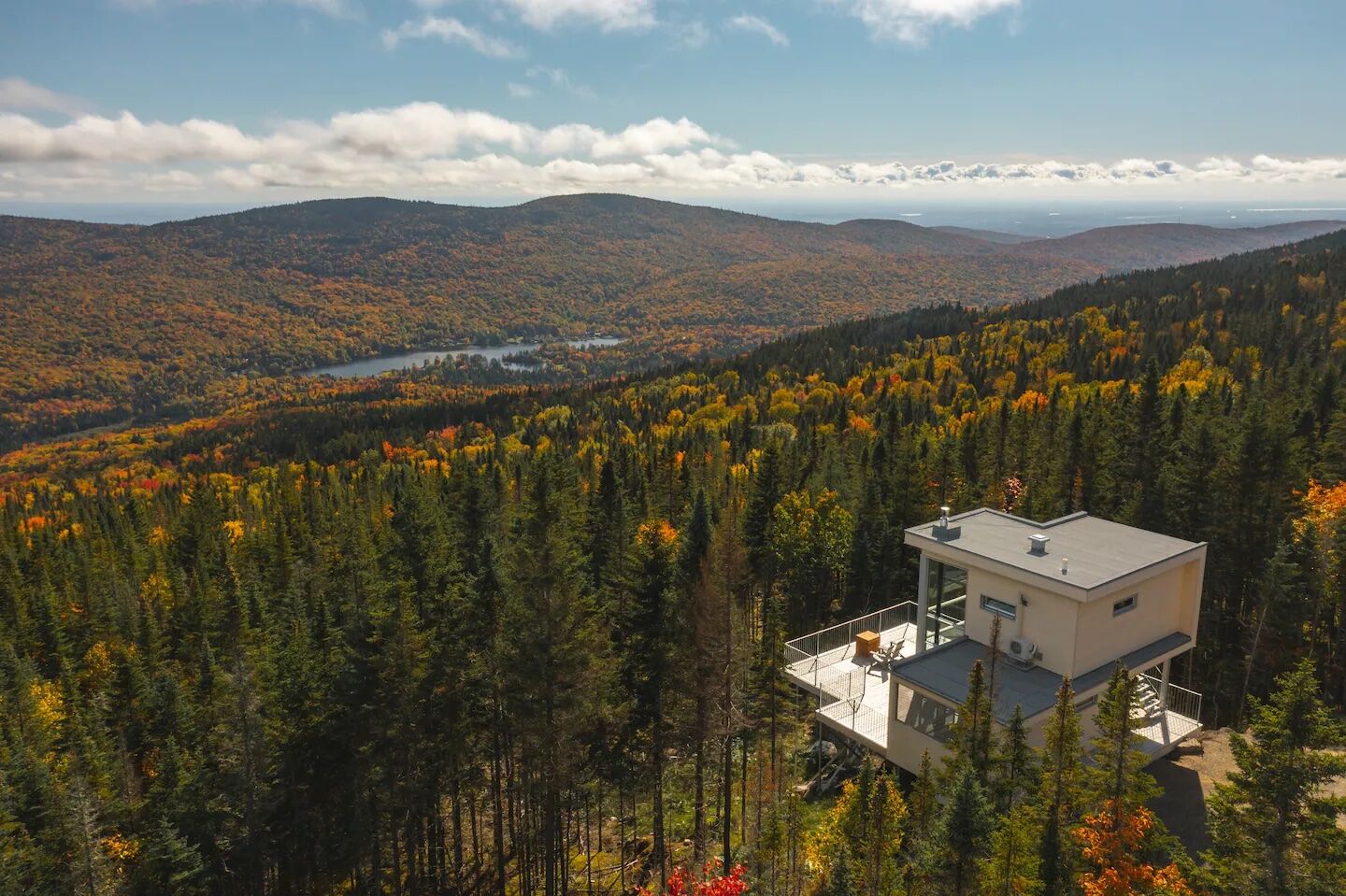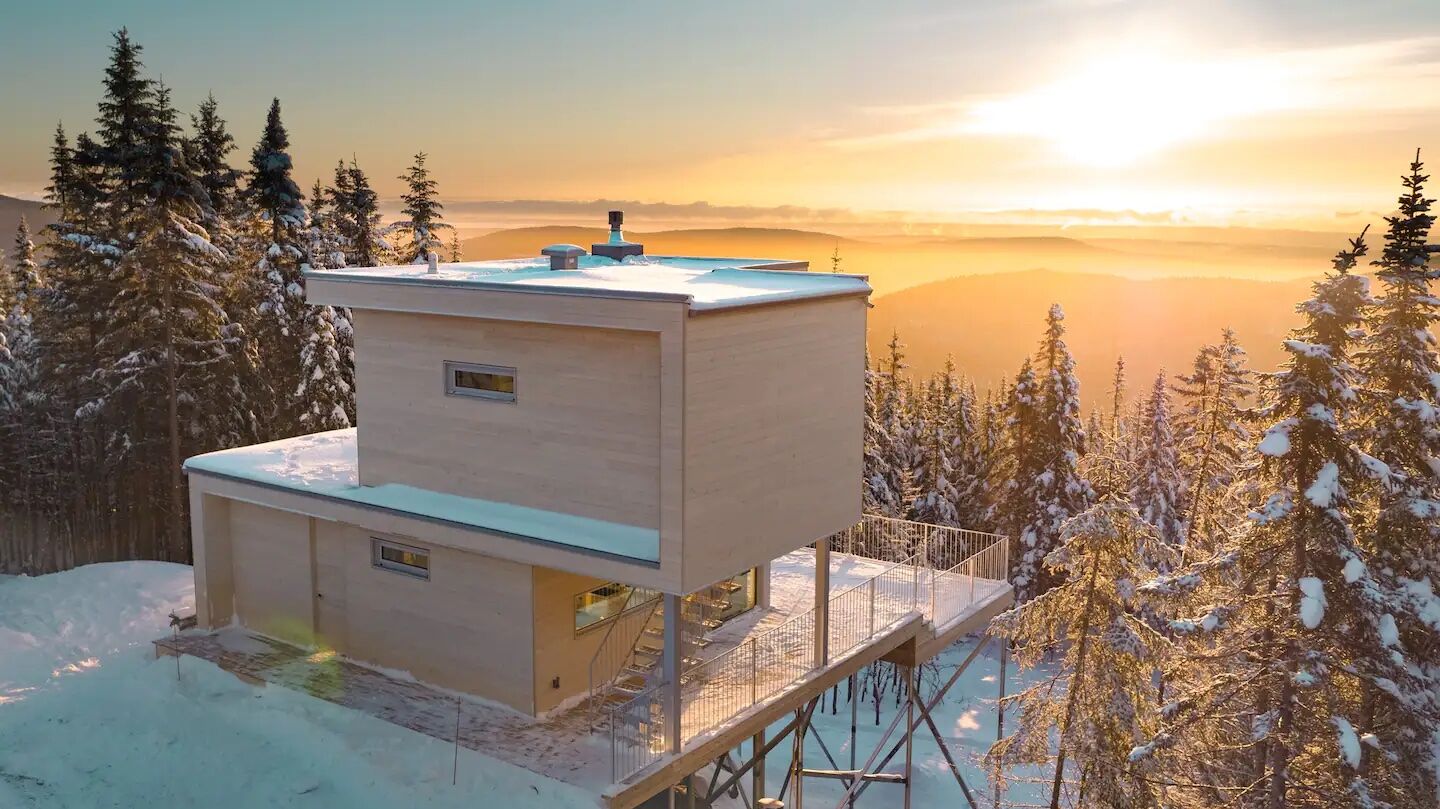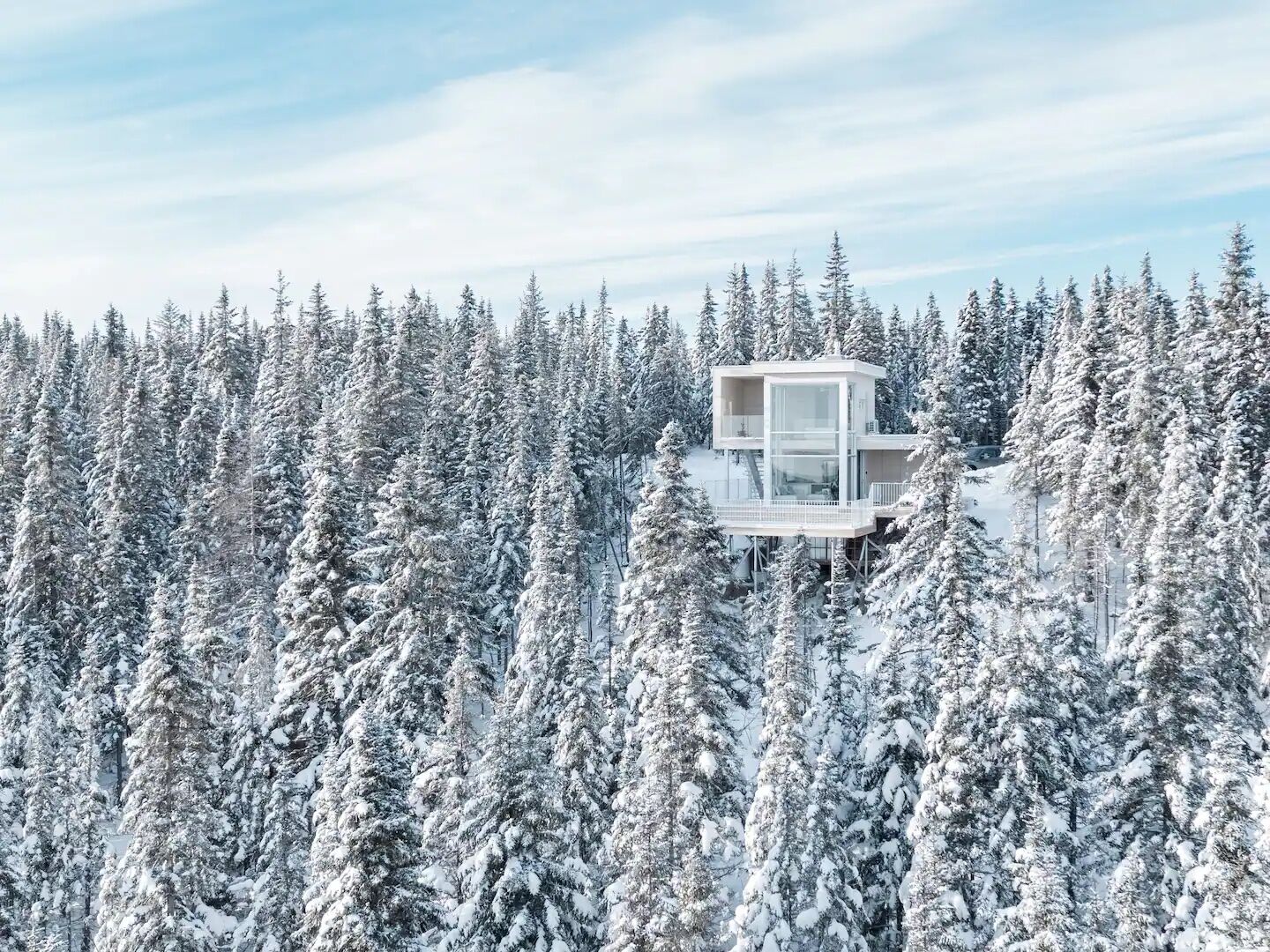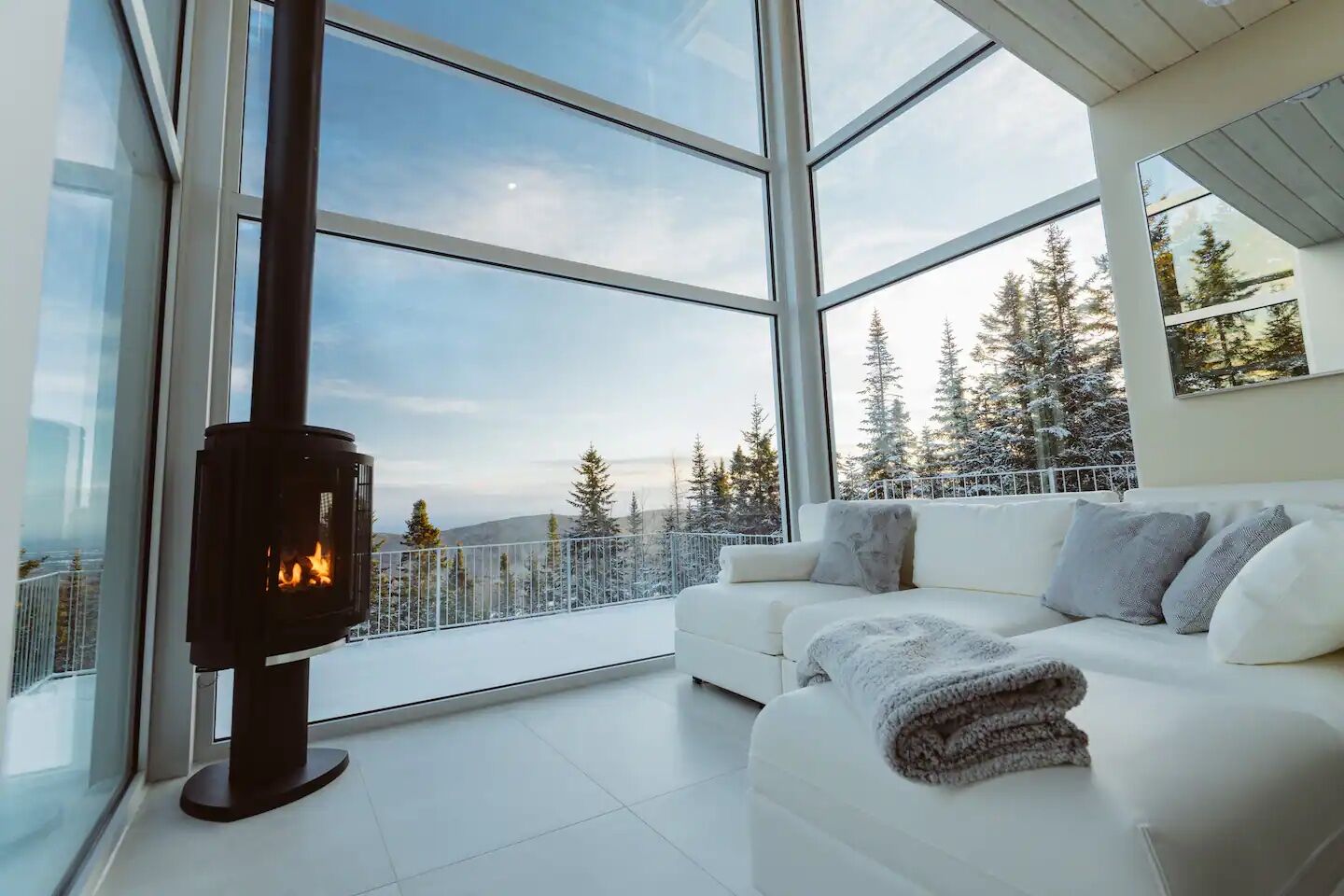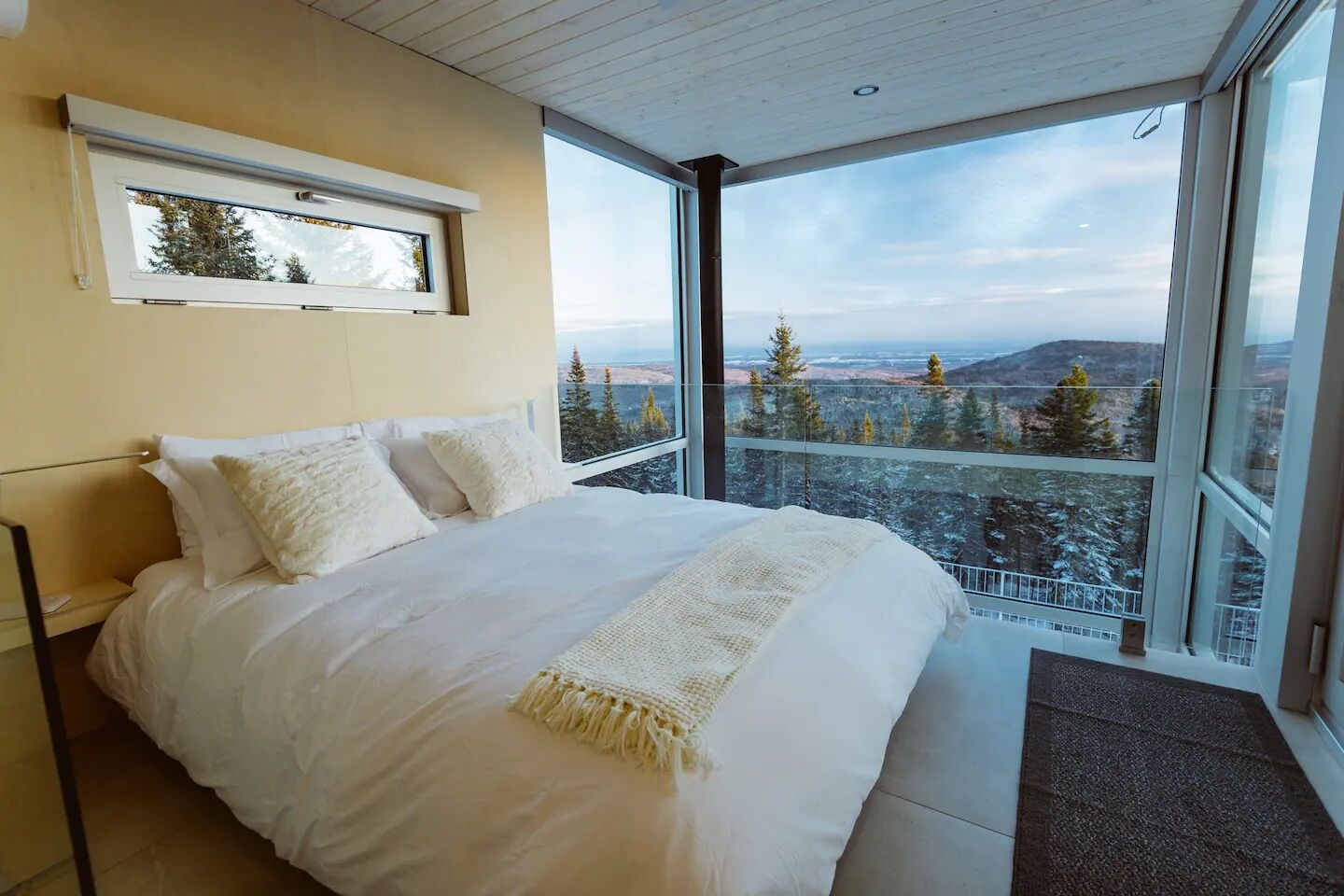 This gorgeous tiny chalet home is Lac-Beauport, Quebec surrounded by giant sequoias and just 25 minutes from Old Quebec. The second floor is located at the highest peak of Lac-Beauport offering breathtaking views and lots of sunshine even during the cold months. Combined with the chic minimalist design, this property will have you never wanting to leave. But if you do decide to venture out, the property has access to 20 kilometers (12.4 mi) of hiking trails to get some fresh air in.
four guests, one bedroom
Price: $241 per night
What did you think of this story?