in paid partnership with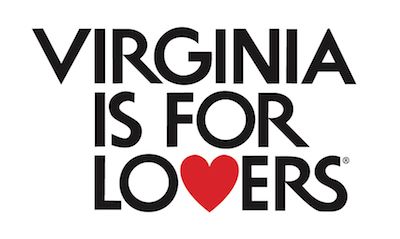 FOUR HUNDRED THIRTY miles long and 200 miles wide, from the Atlantic to Appalachia and back again, Virginia is essentially one intense local flavor after another. When you combine notes from the ocean, the mountains, and the hodgepodge that is North-meets-South, you get a food destination, not just a scene.
To really make sure you experience the best of the state on your next visit, we've handcrafted a foodie road trip through some of the state's tastiest cities: Virginia Beach, Norfolk, Richmond, Charlottesville, and Staunton. The best part? The whole trip can be done over a three-day weekend.
Day 1 — Virginia Beach
Virginia Beach has kept up its reputation in the Virginia culinary landscape by staying true to its biggest asset: water. There are tons of elegant waterfront restaurants here, alongside legendary diners and coastal cafes.
Morning: Grab a cup of Three Ships freshly roasted coffee and taste for yourself what a true "Nordic" cup of joe tastes like. Afterwards, walk over to the newly established ViBe Creative District and grab a seat at Commune. Virginia Beach's first farmer-owned farm-to-table restaurant, Commune serves up a seasonal, locally sourced food menu full of sustainable takes on classic breakfast dishes. We're talking delicious takes — Pungo Creek Heirloom Grits, Cornmeal Waffles, and Sorghum Pancakes Stacks.
Afternoon: For lunch, try one of Virginia Beach's boardwalk dining experiences, where you'll get another view of that Atlantic coastline. Waterman's Surfside Grille near the 4th Street boardwalk is home to the "unofficial" drink of Virginia Beach, the Orange Crush — always handmade with fresh oranges. They also serve an impressive seafood menu, including a particularly tasty Yellowfin Tuna Sandwich and the awesomely named Crab Ripper.
After lunch, take a trip to Green Flash Brewing Co.'s enormous, dog-friendly tasting room and beer garden. With everything from IPAs to sours and stouts, this place keeps both connoisseurs and newbies happy. The indoor section has a nautical-themed design covering its tall walls — Virginia Beach vibes through and through. Outdoors, you'll find fire pits, bocce ball, and revolving local food trucks.
Night: When it comes to a five-star seafood dinner, Tautog's on 23rd Street is the ultimate go-to. The restaurant's set in a homey cottage and serves every type of fresh seafood you can possibly imagine. Tuna, shrimp, oysters, crabs, mussels — you name it, they've got it, and everything is always cooked better than you've ever had it. Their entrees are served in enormous portions, so be prepared for either leftovers or that inevitable food coma.
Day 2 — Norfolk (morning)
As you head west toward Richmond, be sure to make a pit stop at The Handsome Biscuit, located in the historic-meets-hip Ghent area of Norfolk. As its name suggests, The Handsome Biscuit serves up, well, biscuits — but they're more than just a simple side dish. They're affordably priced, massively portioned, and far from anything you'll find at a fast food joint. Each biscuit has a witty name — Hot Betty, Boom Chick, Mr. Close Love, Hella Fitzgerald, to name a few — so be prepared to want to take a snap of the menu.
Day 2 – Richmond (afternoon and night)
Richmond's food scene is well-balanced, a combination of casual and fine-dining joints with hip takes on staple meals. Richmonders adore their food so much they host an annual four-day event called Fire, Flour & Fork, showcasing more than 30 variations of Richmond on a plate and in a glass. Think Southern hospitality paired with flavors of Ethiopia and Jamaica. Think Latin American coffee, seed-to-table dinners, and global BBQ. Yep — all in Richmond.
Afternoon: Located in the Scott's Addition district, Lunch.Supper! is all about the best Southern dishes, cured, brined, and smoked in house. You can't go wrong with ordering the Farm Table Sampler, Monument Shrimp and Grits, or the Southern Fried Catfish. Lunch.Supper! also has an outdoor "urban roost" beer garden with large standing tables made of old wine barrels, a giant selection of local beers and wines, and games like Jenga and cornhole.
If you're looking for something to do before dinner, hop on an RVA Beer Trolley Tour. You'll ride the trolley to and from each brewery, so have your Snapchat handy. You can choose up to three of the Richmond area's best breweries, including Legend, Hardywood, Strangeways, Center of the Universe, and many others.
Night: Brenner Pass is a modern European restaurant in the Scott's Addition district inspired by the Alps' Brenner Pass, which marks the border between Italy and Austria. It serves snacks, small plates, full entrees, desserts, and cocktails, all of which are named in line with the Alpine theme and plated with exquisite attention to detail. They also serve up some dishes you probably won't find anywhere else in the area, like rabbit loin and belly.
After dinner, satisfy that late night sweet craving at Shyndigz on Cary Street. The dessert-only menu includes the immensely popular salted caramel chocolate cake, with layer upon layer (upon layer) of moist chocolate cake mixed with chocolate buttercream icing, house caramel sauce, and fleur de sel.
Day 3 — Charlottesville (morning and afternoon)
Morning: A visit to Charlottesville isn't complete unless you stop at Bodo's Bagels. For nearly three decades, they've been serving authentic New York bagels, baked fresh daily. They do all the classics — sesame, poppy, blueberry, everything — served oven hot. This is the kind of place where you'll run into everyone, from UVA students to long-time members of the local community, making it much more than just a tasty bagel shop.
Afternoon: From its exterior, The Market at Bellair looks like your average gas station (that's because it's actually set inside a gas station). But don't let that scare you, because once you step inside, you'll find the most adorable and delicious sandwich shop. All of their sandwiches are appropriately given UVA-themed names, and their ingredients are endless — smoked turkey, Cajun roast beef, peppered ham — though you'll never be disappointed if you order the sandwich of the month.
Bonus: Charlottesville is home to many award-winning wineries, thanks in large part to the local topography. Surrounding the city are ancient mountains that have since been eroded to rolling hills, which now produce uniquely complex wines. If you have time, spend the afternoon popping around some of Charlottesville's most-talked-about wineries: Barboursville Vineyards, Jefferson Vineyards, and Pippin Hill Farm and Vineyard.
Day 3 — Staunton (night)
Travel about 45 minutes west of Charlottesville and you'll get to Staunton, a small town known for being the birthplace of Woodrow Wilson. Staunton is where you'll find Zynodoa — its modern architecture and upscale design will give you some serious big city vibes, while its locally sourced and limited menu allows you to get all those small town feels. The menu options, which change daily, are all inspired by Southern cuisine.
Afterwards, think about staying the night at the Stonewall Jackson Hotel (it's super historic and right in the heart of downtown). Grab brunch in the morning at The Shack, and then take your time heading back — your starting point of Virginia Beach is only 3.5 hours away…from where you might just want to do it all again.