The 10 most progressive towns in the us
---
by Amanda Machado
The towns on this list are always one step ahead of the rest of the country. They spark movements, start nation-wide trends, and bring attention to important issues. They've given the country a wake-up call when we needed it and shown us great examples of what's possible when a forward-thinking, open-minded community comes together.
We picked the towns on this list of "most progressive cities in the US" based on the following criteria:
1. City
reflects "
liberal
" values (access to low-cost social services, LGBTQ friendly, racially diverse, environmentally conscious, etc.).
2. Has a history of being politically active.
3. Has many organizations/nonprofits, and/or has a significant share of activists as residents.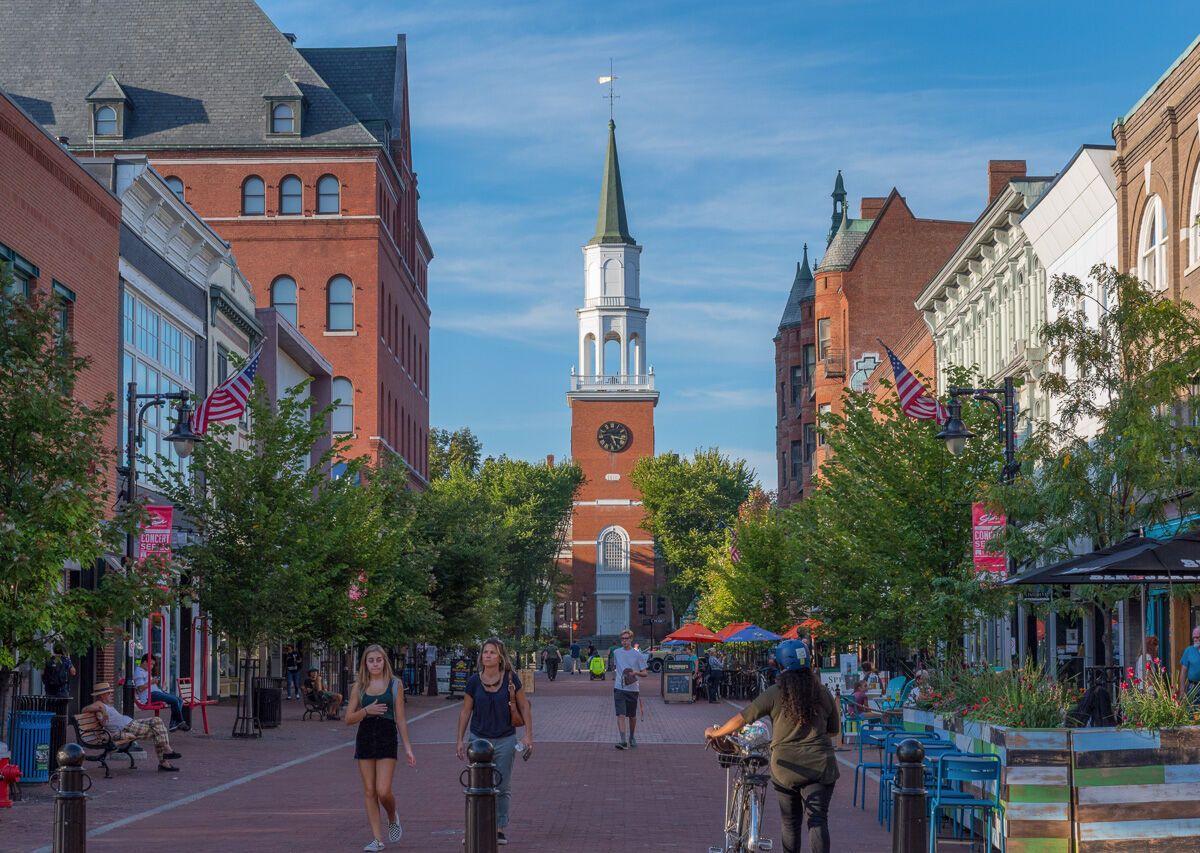 The hometown of iconic hippie band Phish and socially conscious capitalists Ben and Jerry's, Burlington has a history of being home for free-thinkers. It's got a great arts district (Pine Street), a strong local food movement, and an active political environment (current democratic socialist presidential candidate Bernie Sanders was this city's mayor for eight years before getting elected into the US Senate). It's also got a happening yoga scene (the Day of Yoga on Church Street has the entire pedestrian marketplace taken over by  yoga mats) and, for a city of its size, a surprisingly significant international and refugee population. 
Eats: For breakfast, stop by Myers Bagels for gluten-free bagels. Try Scout & Co for coffee and "avant-garde" ice cream. Barrio Bakery is a bakery by day and classy pizza joint by night, or try Butch and Babes for creative, delicious drinks and food. Also check out Stone Soup, or the gravy fries at Necters. 
Drinks: Vermont has more breweries per capita than any other state so there's no shortage of options. In Burlington specifically, try Magic Hat Brewing Company, Switchback Brewery, Vermont Pub and Brewery or Zero Gravity Brewing. Or, visit Citizen Cider, with drinks made from fresh, local apples.
Hang: Arts Riot has dinner with a different chef and menu each night, while also hosting a range of community art events. Radio Bean is a quirky lampshop/eatery that also hosts performances every night of the week. Also check out Signal Kitchen. The city's Farmer's Market also never quits: it runs even during wintertime.
Get involved: Check out the The Vermont Fresh Network directory to see lists of all Vermont restaurant and farm partners who promote the local food economy. You can also volunteer at Intervale, a nonprofit incubator for small, new farms.
Special thanks: Hillary Boone and Francesca Orsini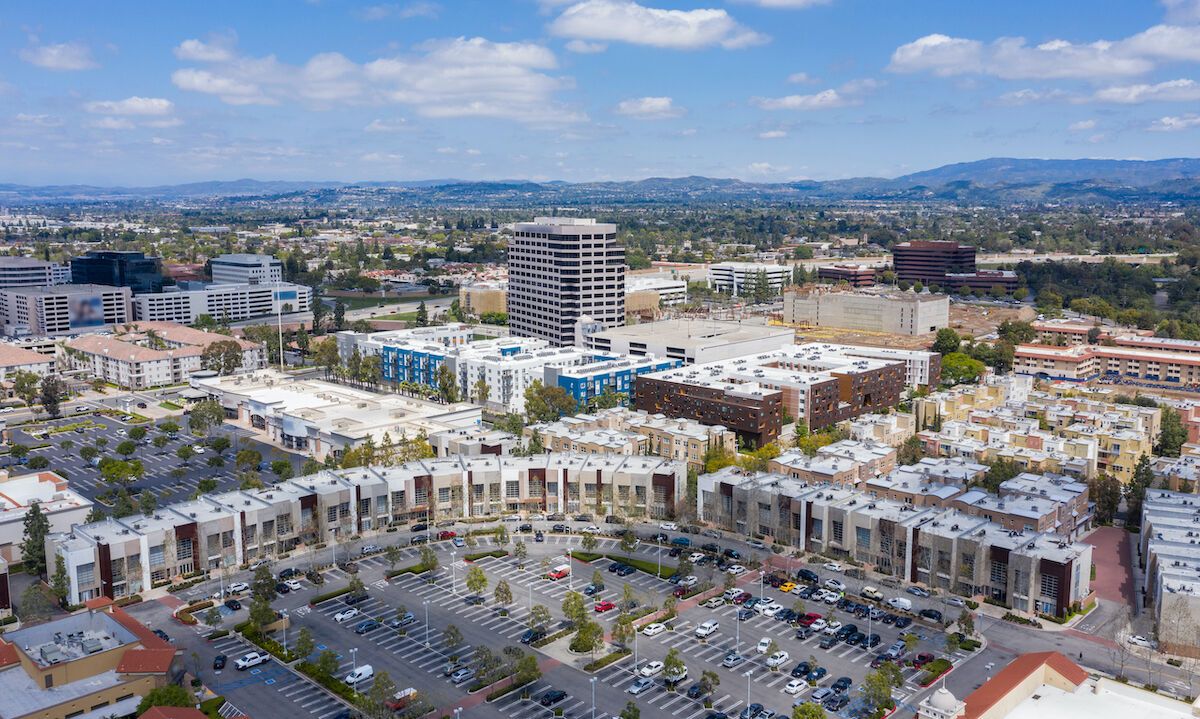 Santa Ana, California
---
Photo: Matt Gush/Shutterstock
This is perhaps Orange County's only enclave of progressives (and aside from being one of the most progressive cities in the US, Santa Ana is the second largest city in the county). And recently, it has gone through a recent downtown revitalization that has turned historic buildings like City Hall into new businesses, artists studios and galleries. And perhaps most notably, it's one of few cities that has done this while still trying to prioritize maintaining local culture (the city's population is 78% Latino). It's also remarkably safe and surprisingly densely populated for the West Coast (it's ranked only behind New York City, San Francisco, and Chicago).
Eats: The city has a growing coffee scene: check out the Gypsy Den or Little Sparrow. Have lunch at 4th Street Market.
Drinks: Visit craft brewery Native Son Alehouse.
Hang: Catch an arthouse film at The Frida Cinema or check out new exhibitions at the Marcas Contemporary Art Gallery.
Get involved: A local artist recently started Faces of Santa Ana by painting portraits of the city's homeless community, and using proceeds to help fund homeless rehabilitation efforts. The Santa Ana Unidos Boxing Club offers free after-school boxing classes to keep local youth off the streets and out of trouble. The Boys and Men of Color initiative helps young men deal with challenges in education, the prison system, and more.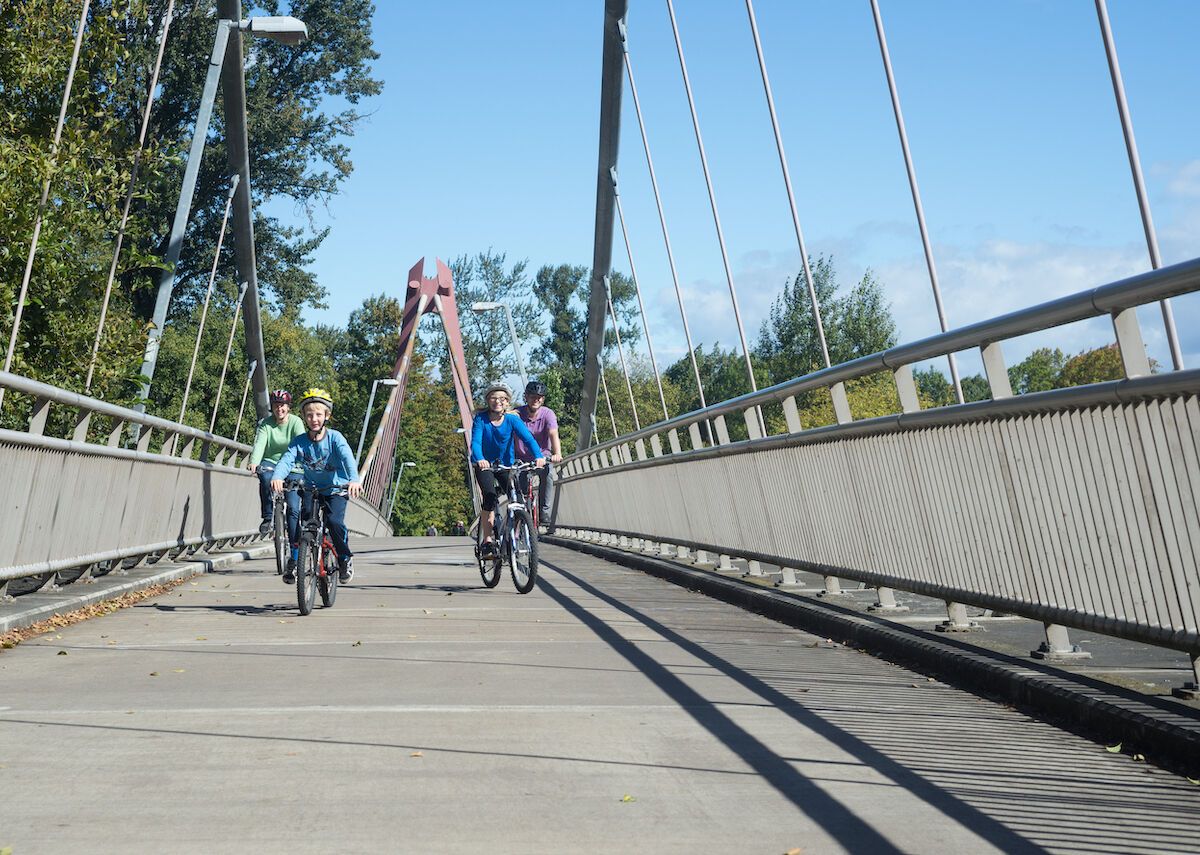 Home to a large community of radical environmentalists and activist gardeners, Eugene has a city vibe that reflects its support for the outdoors: the streets have well-maintained and well-used bike paths, downtown hosts a weekly outdoor market and crafts fair, and every weekend the going out "scene" usually means hanging out on someone's porch. The low cost of living also gives people here time and space to enjoy nature outside the city. 
Eats: In the morning, try independent coffee shop Perk, or for tea, visit Townshend's (they also have amazing Kombucha on tap. Try the spiced apple kava). For lunch, go to Cornbread Cafe for organic, vegan comfort food. And make time for a stop at Papas Soul Food, a restaurant in Eugene's hippiest district, the Whiteaker. 
Drinks: At night, try any spot in the "barmuda triangle" in downtown, at the intersection of Olive and Broadway.
Hang: Cozmic Pizza hosts a number of concerts and late night shows, in addition to offering a good slice. Each July, locals all gather for the famous Oregon Country Fair, which transforms a part of the nearby woods into a music and art festival.
Get involved: Check out the Soromundi lesbian choir. And look at this extensive list of active organizations within the city.
Special thanks: Kelly Sanford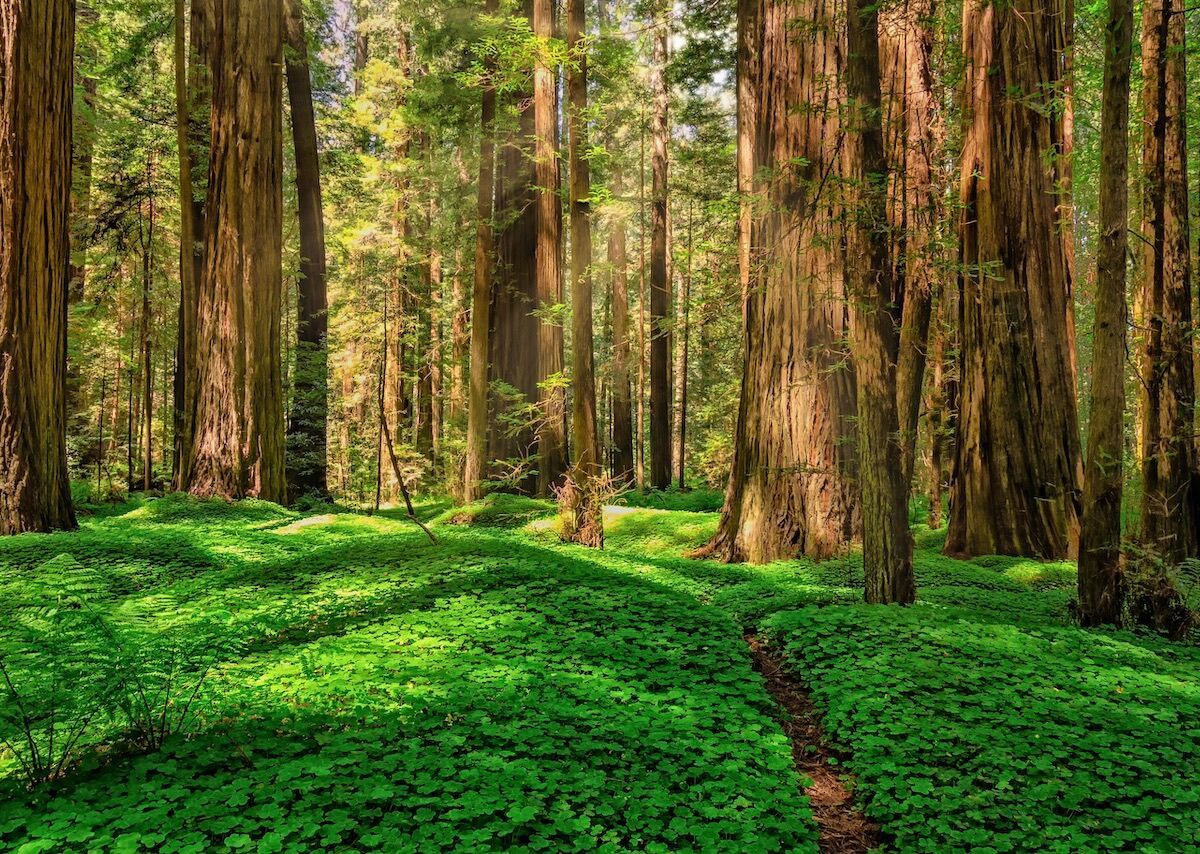 Located in the middle of the northern California's redwood forests, Arcata is a tree-hugger's paradise (the city's community forest was the first municipal forest in the country). But for a small town close to so much nature, it's also got an active community eager to get involved in a variety of causes. And if the small size becomes too much, the city is the halfway hitchhiking point between Berkeley and Eugene.
Eats: Have breakfast at Los Bagels. Then, eat a vegetarian lunch at the Wildflower cafe, or get a noodle bowl at Japhys.  For dessert, The Arcata Scoop makes amazing organic ice cream using local fruits and dairy.  
Drinks: Visit Mad River Brewery.
Hang: The town has hosted the famous North Country Fair since 1974, a festival to support "the survival of human economy based on resilience, cooperation, mutual aid, and respect for all life on earth."
Get involved:  Check out the Humboldt Community Breast Health Project, Zero Waste Humboldt, or the North Coast Co-op. The science programs at Humboldt State University also offer several opportunities  to get involved in the nearby parks and outdoor areas. 
Special thanks: Brynn Hubbard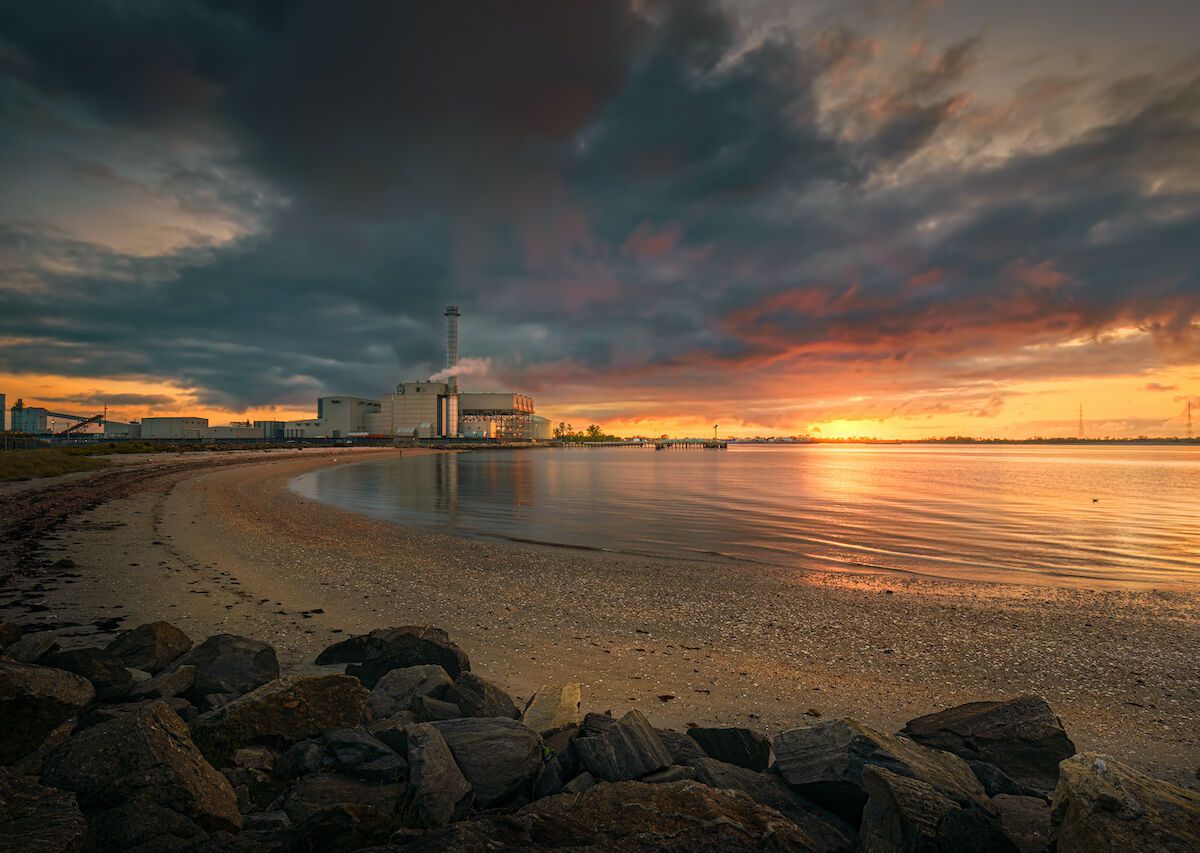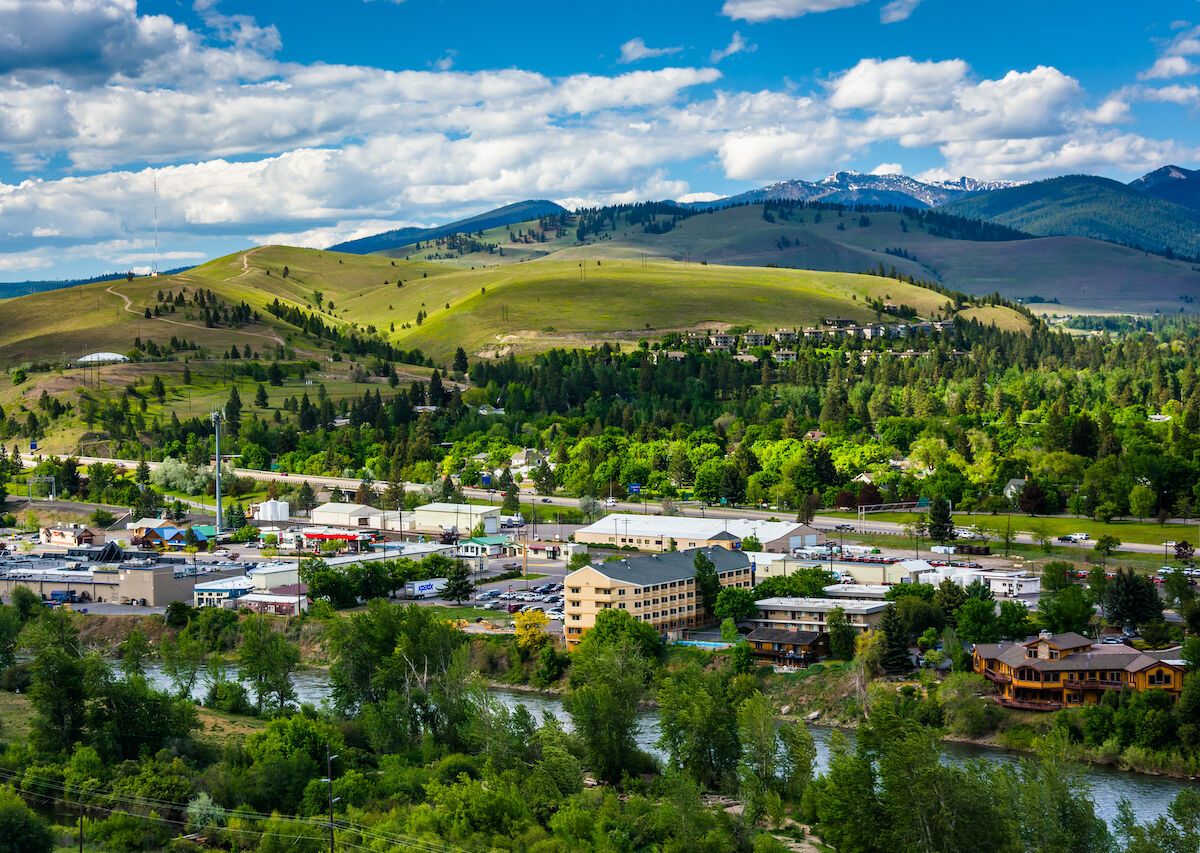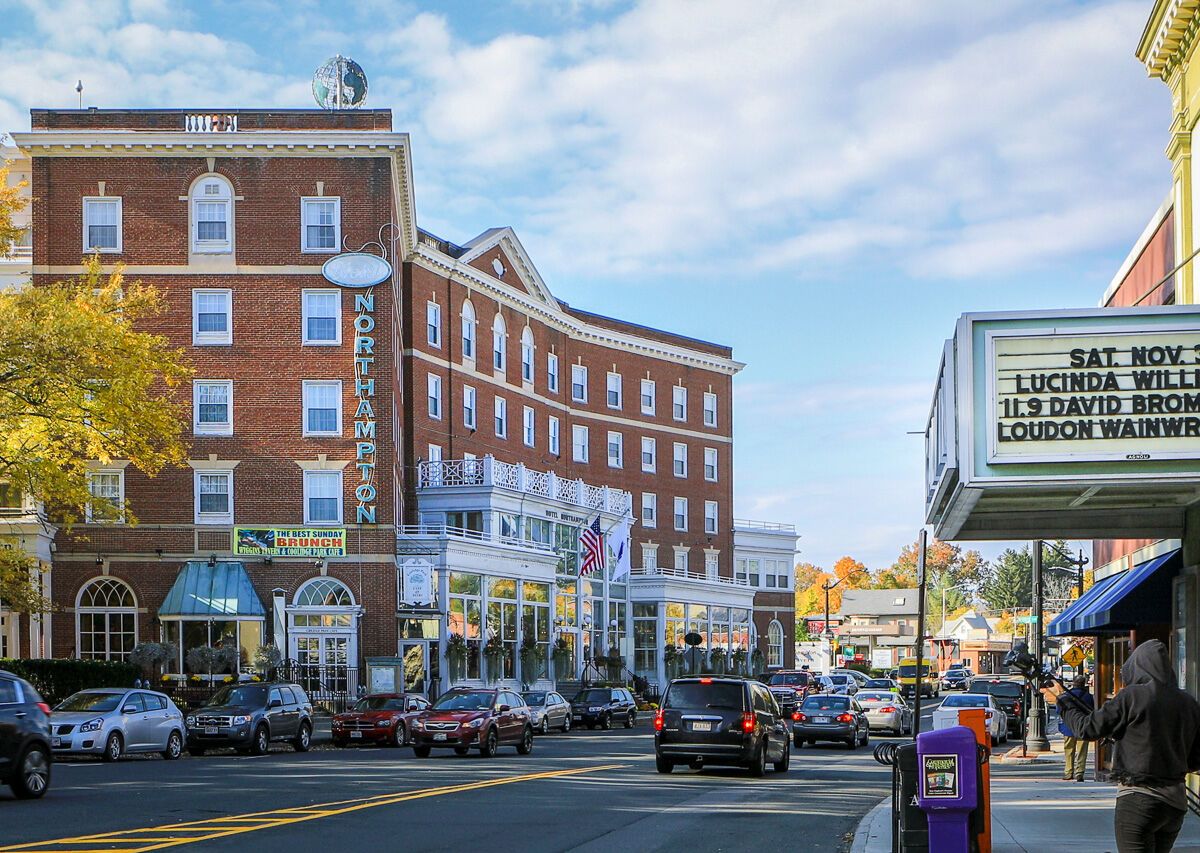 Northampton, Massachusetts
---
As the first state to pass marriage equality and the first state to make moves towards creating universal healthcare, Massachusetts has always been ahead of the game. In Northampton, the state's progressiveness is kicked up to an even higher level. Northampton added gender identity to its discrimination policy years ago, and created one of the first queer studies programs in the nearby five-college consortium. The college town vibe also creates a great environment for art and activism.
Eats: Try the breakfast sandwiches at The Roost (Tuesday nights they have specials for organizations hosting meetings here). Have a vegetarian lunch or a fair-trade coffee at Haymarket Cafe, or the Green Bean (tempeh substitutions available), or try the gluten-free dishes at Woodstar Cafe.
Drinks: Visit Tunnel Bar for high-end cocktails in an old pedestrian tunnel. For more dive-y type bars, go to Ye Ole Watering Hole or Hugo's.
Hang: Catch a show of Bon Appetit, a "woman-friendly, body-positive" burlesque.
Get involved: Do your co-op shopping at Earthfoods in nearby Amherst, or go to People's Market, a student-run business with the slogan "Food for People, Not for Profit."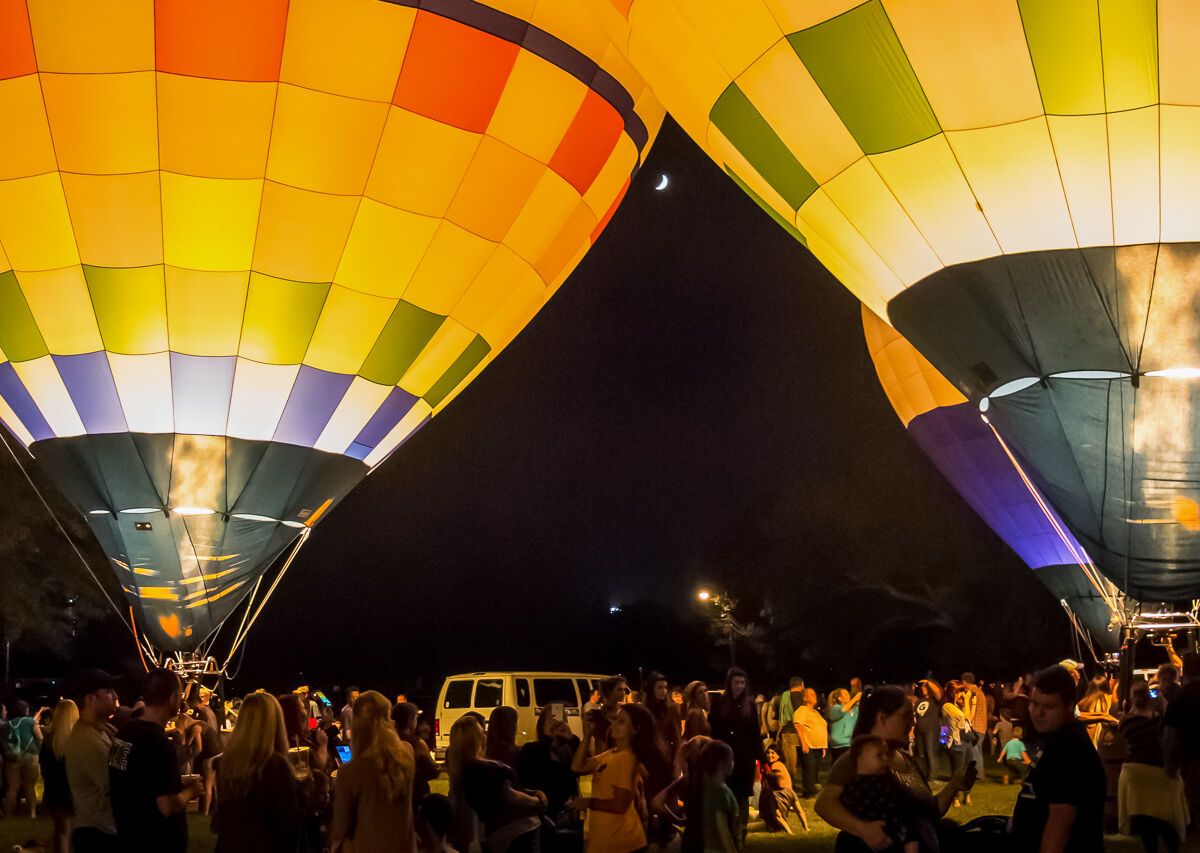 Though Kentucky isn't the first place to come to mind when you think of "most progressive cities in the USe", Berea's been acting quietly radical for years. The town was founded by an abolitionist centuries ago and the town's liberal arts college was the only integrated and co-ed college in the South for nearly forty years. These days, Berea attracts not only politically-minded students, but also organic farmers, artists, and craft-makers. It's also home to the famously radical author and social activist bell hooks.
Eats: In the morning, visit Berea Coffee & Tea on College Square. Later on, try the local, grass-fed burgers at Village Trough or visit Old Town Grill Berea.  You can also taste spoonbread here, or wait and try it at the annual Spoonbread Festival.
Drinks: Have a cocktail at Boone Tavern, a historic hotel that owners renovated to make it more sustainable and "green" (you should also try their slow-roasted Kentucky lamb).
Hang: Take a stroll to window shop at  the over forty craft shops, boutiques, and other small businesses in downtown (try Warren May's Dulcimer Shop the Kentucky Artisan Center).
Get involved: Called the "arts and crafts capital of Kentucky", Berea's art scene is booming for such a small town. Try the Berea Arts Council, Berea Public Art, the Appalachian Symposium, and First Fridays. Organizations like Sustainable Berea and the Berea College Farm help enhance Berea's local economy and food system.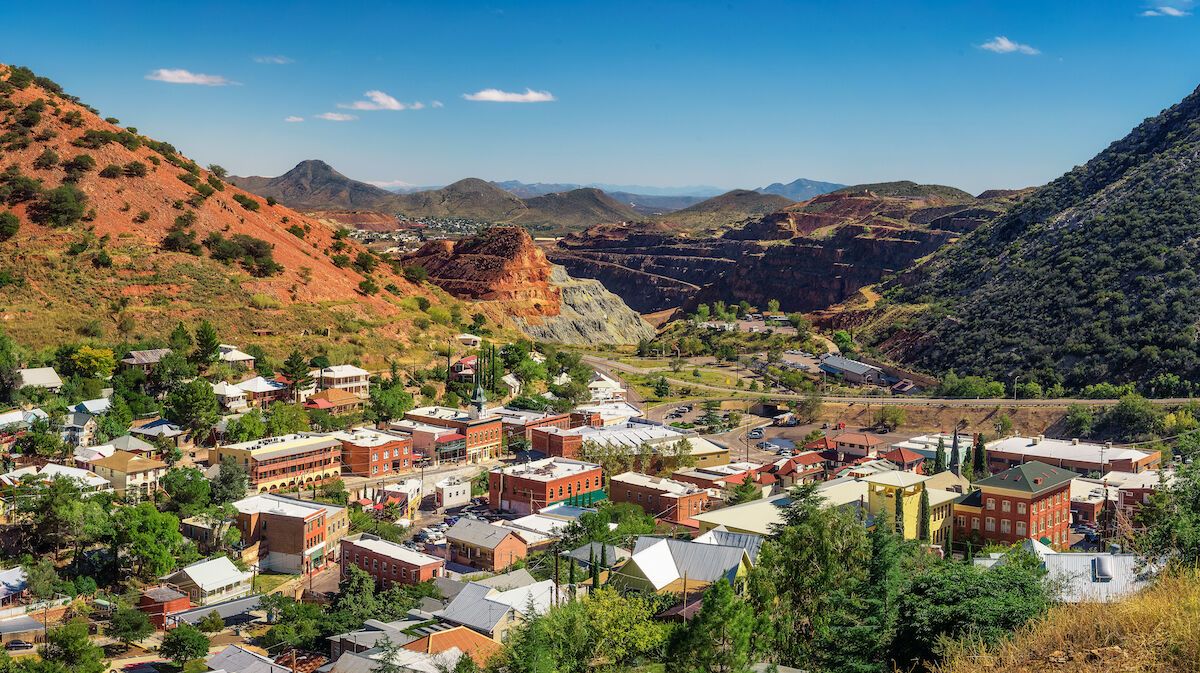 Bisbee, Arizona
---
Photo: Nick Fox/Shutterstock
In the last few decades, Bisbee evolved from a conservative copper mining town to a small art colony of poets, musicians, and craft makers. It was one of the first cities in Arizona to try passing a law for gay civil unions, and according to the Census, it has more gay couples living together here than anywhere else in the state. The town is also physically beautiful: houses are often built on cliffs, right in the middle of the Arizona desert.
Eats: Go to Bisbee Coffee Company, or visit Poco for vegetarian and vegan Mexican food.
Drinks: Check out Bisbee Beer or Beast Brewing Company.
Hang: Poke into any of the several art galleries in town; Sam Poe Gallery is a popular one.
Get involved: Bisbee Pride helps raise money to provide education and outreach to the local community.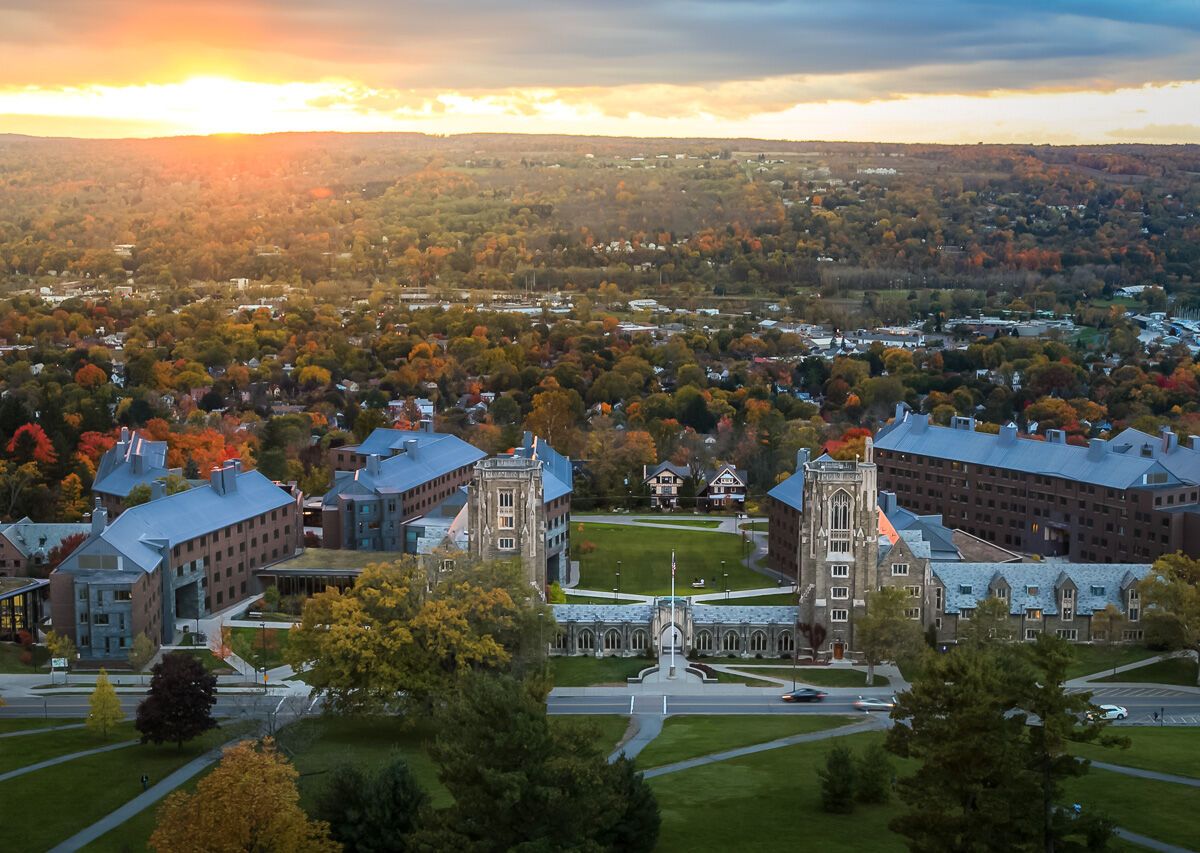 Ithaca, New York
---
For years, Ithaca has been a role model of forward-thinking city projects: in 1997 the city created cooperative health insurance to help make healthcare more affordable for residents. The city also created its own currency to encourage residents to spend their money within the local community.  The fact that it's also located so close to hundreds of waterfalls, gorges, and amazing New York wineries is just an added bonus.
Eats: Try the oysters or shrimp and grits at Maxie's Supper Club. Get fresh & healthy mediterranean fare with enormous portions at Aladdin's Natural Eatery (try the Fruit & Nut Salad). Moosewood Cooks Eatery is a popular vegetarian and vegan restaurant (Ithaca was named by Connections magazine of the best towns for being vegetarian).
Drinks: Visit Ithaca beer or The Chapter House.
Hang:  Ithaca's Farmer's market has locally grown products, but also a fantastic mix of ethnic cuisines and artisan crafts and goods.
Get involved: Volunteer at the Ecovillage, which has built co-housing neighrborhoods next to organic farms and also offers sustainability education. Groundswell Center also provides educational programs to help create "knowledgeable food citizens".
Special thanks: Jessica Goldstein