in paid partnership with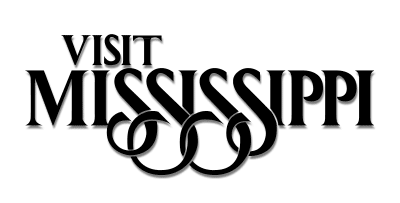 IF THERE ARE TWO THINGS any visitor to Mississippi is most likely to leave the state saying, it's "Everyone was so nice," and "Man, that food was good." Mississippians love to eat well, and our reputation as the Hospitality State means we love to make sure everyone around us eats well, too. And while we might be known for Southern classics, our chefs and restauranteurs are more creative, more in tune with seasonal ingredients, and more surprising than ever these days.
10 South Rooftop Bar & Grill (Vicksburg)
To find one of the best restaurants in historic Vicksburg, just look up. Located on the roof of the First National Building is 10 South Rooftop Bar & Grill, where unparalleled sunsets are a free side to any evening meal. The rooftop restaurant offers 360-degree views of Vicksburg, including a section of the Yazoo River Diversion Canal, which connects to the Mighty Mississippi.
Beyond the views, diners can expect tasty Southern fare with a few surprises thrown in. The menu features classics like fried chicken and pulled pork, but also Catfish Tacos, Fried Brie, and Maple Garlic Sprouts. The desserts are even more creative, including Mississippi Mud Brownie, Chocolate Covered Bacon, and Moon Pie Bread Pudding.
Kermit's Outlaw Kitchen (Tupelo)
It seems appropriate that Kermit's Outlaw Kitchen is housed in a 140-year-old building in Tupelo, because the chefs and owners take a lot of pride in doing things the way farmers and cooks have been doing them for centuries. The food is hyperlocal, following the seasonal offerings of Northeast Mississippi. And forget four seasons — Kermit's says their farmers have taught that there are actually 52 seasons in a year.
The chefs combine that ever-shifting produce with local pigs, chickens, honey, butter, grits, and more into delectable tacos, burgers, and weekly special entrees. Beyond the food, Kermit's Outlaw Kitchen supports local artisans and craftsman, from the impressive wood-burning hearth grill down to handmade knives.
Delta Meat Market (Cleveland)
The front page of the Delta Meat Market's website only offers three words for what this restaurant does: "Cooking. Catering. Curing." Simple as that. But like so much in Mississippi, things might look simple outwardly but are wonderfully complex and artful when you take a closer look.
Delta Meat Market is the culinary arts outlet for Cole Ellis, a Cleveland native who trained as a chef in Charleston, South Carolina, and Nashville, Tennessee, before bringing his talents back to the Delta and opening DMM as both a restaurant and local foodstore. With a regularly changing menu heavy on regional ingredients and a Friday happy hour that brings the town together for live music, great brews, and delicious food, Delta Meat Market is a shot of the gourmet in an unexpected place.
Restaurant Tyler (Starkville)
Restaurant Tyler is part of a sort of Starkville food dynasty, run by Chef Jonathan "Ty" Thames and including The Guest Room and Bin 612. Thames is a Mississippi boy who began his culinary education in the state before venturing out to train at the New England Culinary Institute and apprentice in Parma, Italy. He then worked at restaurants in DC and Maryland before finding his way back home. Located on Main Street in the heart of historic downtown Starkville, Restaurant Tyler attracts a broad clientele with its approachable yet upscale cuisine like BBQ Okra and Jambalaya Pasta.
Saltine (Jackson)
The brainchild of James Beard-nominated chef Jesse Houston, Saltine Restaurant consistently puts out some of the most creative cuisine in Mississippi's capital city. Diners can see this on a daily basis with the standard menu, which offers playful dishes like "PB&J," aka crispy pork belly topped with pepper jelly and boiled peanuts. But Saltine regularly kicks it up a notch, creating over-the-top custom menus for events like St. Patrick's Day and Star Wars Day.
Recently, Houston and crew added two regular theme nights to Saltine's schedule, hosting a Tiki Tuesday every week and Ramen Night every Monday. Each week the ramen is different, and they serve it until they run out. Previous Mondays have featured seafood ramen (such as one featuring katsuobushi salt, sea urchin, tuna dashi, squid ink noodles, and more), vegetarian versions, and ramen with rabbit or hot chicken or other interesting proteins. It's a treat unlike any other in not just the state, but the whole South.
Stalla (Biloxi)
The Beau Rivage Resort & Casino is a Mississippi coast staple, bringing folks from all over the region (and beyond) to the beautiful Biloxi coast for concerts, events, or a weekend away. Many of those guests are lucky enough to stop into Stalla Italian Kitchen.
Amid all the (admittedly delicious) traditionally Southern food in Mississippi, Stalla stands out with its classic Italian menu, featuring brick-oven pizzas, spaghetti and meatballs, old-school pasta entrees, and more. The restaurant's selection of premium Italian wines comprises a diverse listing of both light and heavier varietals — there's always something to pair perfectly with whatever meal you choose. Stalla is a comfort-food retreat before returning to the bustle of the Beau Rivage (hopefully, to hit it big).
Viking Cooking School (Greenwood)
At Greenwood's Viking Cooking School, a great meal is a treat you make yourself (under the watchful eye of a teacher, of course). Offering classes such as "Date Night in the Big Easy" and "Southern Specialties from the Hit Movie 'The Help'" (which filmed quite a bit in Greenwood), the Viking School helps over 77,000 students each year get more comfortable in the kitchen.
There are classes that cater to kids, parents, families, business professionals, and groups of friends, and cover topics from the very basics of culinary arts to complicated baking to the secrets of wine pairing. Most classes are on the weekends, and participants typically choose to make their visit an upscale weekend away by staying at the nearby Alluvian hotel and spa, where you can relax in high style after rolling the perfect Italian pasta or mastering the cook on a fine filet.
J. Broussard's (Columbus)
J. Broussard's New Orleans Style Cuisine is a by-family, for-families kind of place. You can't help but feel it in the air when you walk in the door. Approaching its 16th year in business, the restaurant is now run by the second generation of the Broussard family, who strive to keep the same quality and values that Chef Joseph and his wife Mary Broussard originally instilled in the place.
As an integral part of the Columbus economy, J. Broussard's uses local ingredients wherever possible in its NOLA-style cuisine. The menu includes dishes like Cajun Shrimp Toast, Chicken and Andouille Gumbo, Chicken and Waffles, Voodoo Chicken Orzo, Creole Glazed Duck, and more.
Jutamas Thai (Hattiesburg)
A lot of restaurants claim to be "the best-kept secret" in their city, but Jutamas Thai probably really is for Hattiesburg. The striped awning outside suggests more a flower shop than an Asian restaurant — but while fresh flowers do grace most of the white-cloth-covered tables inside, make no mistake: People come here for the food. The entrees, including noodles, curries, rice-based dishes, soups, and more, arrive to the table beautifully plated with striking swaths of sauce and vegetable rose garnishes. But more importantly, they arrive packed with flavor and as much Thai spice as you'd like.
Snackbar (Oxford)
The owners of Snackbar have dubbed their cuisine "Bubba Brasserie." If you're confused about what that means, that's okay. Snackbar revels in keeping diners just a bit on their toes. The restaurant takes as much inspiration from a North Mississippi café (Bubba) as a French bistro (Brasserie). Diners can order Fried Boudin Balls but follow up with Pâté de Foie de Poulet.
There are also many dishes with a clear Indian influence — no doubt coming from the capable hands of Vishwesh Bhatt, an Indian-born chef who has been a finalist for the James Beard Award for Best Chef: South for several years, and acts as chef for Snackbar alongside owner Chef John Currence.