in paid partnership with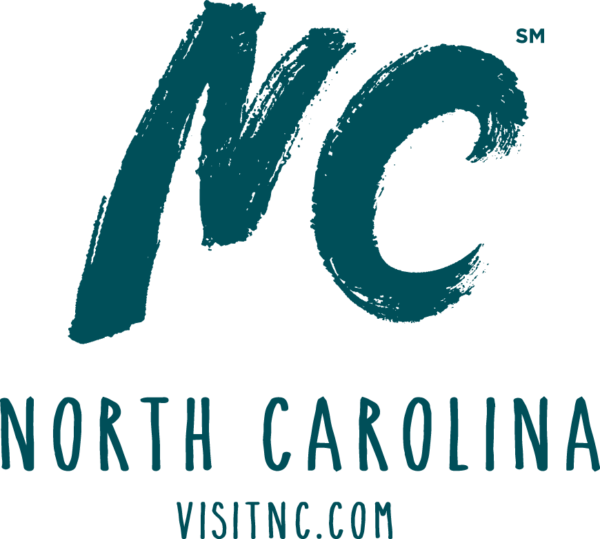 1. You can wake up in the mountains of America's most-visited national park…
Covering the state's western border and within a day's drive for two-thirds of the US population, Great Smoky Mountains National Park protects the largest stand of old-growth forest in the East and preserves remnants of Appalachian mountain culture. More than 10 million people visited in 2014, with autumn being a particularly popular time due to the beautiful display of fall colors across the park's 500,000+ acres.
While you're there, take in a 360-degree view of the park from the top of Clingman's Dome, the area's highest peak and a popular spot for Instagrammers, and hike a section of the Appalachian Trail, which runs right along the state line for the entire length of the park. Best of all, it doesn't cost a cent to enter — admission is free and Great Smoky Mountains is open for you to explore 24 hours a day, 365 days a year.
2. …and be at the beach by sunset.
Unlike other stretches of coast, with wild spring break getaways and miles of cheap swimwear shops as their claim to fame, the secluded nature of North Carolina's Outer Banks gives vacationers an actual opportunity to relax. The uncrowded beaches along this narrow 200-mile string of barrier islands feature postcard-worthy lighthouses, wild horses, and some of the East Coast's best surfing and kite-boarding conditions — and you can always find delicious, alive-a-few-hours-ago seafood to keep your stomach happy.
What's more, on Oak Island, Caswell Beach, Sunset Beach, Ocean Isle Beach, and Holden Beach, you can watch both sunrise and sunset over the ocean — no need to even move your chair.
3. It's the state that brought you Krispy Kreme.
If you've never experienced the pillowy, melt-in-your-mouth miracle of a hot, original-glazed Krispy Kreme doughnut fresh off the conveyor belt, you really haven't lived your life to its full potential. The most glorious food ever created was born in Winston-Salem in 1937, and though the original store in Old Salem is no longer standing, there are more than two dozen locations throughout the state where you can watch (and smell) the whole process while you order.
For health-conscious Krispy Kreme fans, North Carolina is also home to the Krispy Kreme Challenge, a Raleigh footrace in which 8,000 runners aim to eat a dozen original-glazed doughnuts halfway through a five-mile course and stagger back over the finish line, all within an hour. This is one race where watching is as eventful as participating.
4. You can watch women dance over swords and burly, kilted men toss telephone poles.
Thousands of Scots settled in the mountains of North Carolina during the 1700s and 1800s, and today their descendants honor that heritage by hosting several annual Highland Games throughout the state. Check out the Grandfather Mountain Highland Games in Linville, held on the second full weekend in July with events like the caber toss, Highland dancing, pipe-and-drum band performances, and sheep-herding demonstrations. Kilts are optional, but entirely appropriate.
5. The heart of the state holds the pottery capital of the world.
Seagrove, population 228, has a pottery tradition dating back to the 1700s, and the area now features more than a hundred potteries known worldwide for top-notch craftsmanship and creativity. Visit Owens Pottery, which dates to 1895, and the North Carolina Pottery Center, with permanent and rotating exhibits celebrating the pottery history throughout the state.
6. It's always harvest season, and the harvest is good.
North Carolina's year-round Raleigh Farmers Market has become a serious destination, with more than 60,000 square feet of dedicated selling space for seasonal produce, meats, small-batch cheeses, preserved foods, baked goods, and more. Farmers truck in abundant yields of everything from butter beans to scuppernong grapes to green peanuts, and every day brings a new variety. While you're there, don't miss the onsite NC Seafood Restaurant, which makes the best Calabash-style shrimp west of the coast.
7. We celebrate our eccentrics and the brilliance of their whimsy.
The late Vollis Simpson of Wilson spent his retirement crafting enormous whirligigs from discarded sheet metal, piping, steel beams, and a huge array of odds and ends. Today, the town is working to honor his legacy by restoring 31 sculptures and transporting them to downtown's new public Vollis Simpson Memorial Park. Parts of the park are now open, and most of the dynamic structures are already in place. Stop by during the annual Whirligig Festival, held the first full weekend in November, and watch these mesmerizing folk art structures spin, bob, and sway in the breeze.
8. You can have a slumber party in front of a gigantic fish tank filled with sharks.
With three NC aquarium facilities along the coast — at Fort Fisher, Pine Knoll Shores, and Roanoke Island — visitors vacationing on any of North Carolina's beaches aren't far from a world-class aquarium. In addition to thousands of marine species, exhibits also let you dig for shark teeth, explore shipwrecks, touch stingrays, and even sleep with the fishes in front of the big tank. Additionally, at Jennette's Pier in Nags Head, aspiring anglers can learn how to cast their lines and catch tasty fish, clean them, cook them up, and eat them on the spot.
9. You can golf on 400+ courses from the mountains to the coast.
Many of North Carolina's golf courses rank highly with the pros, thanks to year-round golfing weather and a range of courses that accommodate all skill levels. Since 1907, almost all of the major golf tournaments in the US have been played at the legendary Pinehurst No. 2 course, in the heart of the Sandhills. If you don't want to tote your clubs, you can tee off at Pinehurst Resort's Thistle Dhu — a miniature golf course paying homage to the original Thistle Dhu, the country's first, which celebrates its 100th anniversary in 2016.
10. Academics, sports, beautiful campuses — North Carolina's colleges have the whole package.
College basketball is something of a religion here, especially in the Triangle region, where intense rivalries between NC State's Wolfpack, UNC-Chapel Hill's Tarheels, and Duke's Blue Devils heat up each year during March Madness. These internationally recognized universities also offer some of the best college educations in the US, with top-ranking sports and student life scenes complementing the academic pursuits.
Fun fact: Although its origins are murky, most people tie North Carolina's "Tarheel" nickname to the Civil War, when the state's Confederate troops were said to be so resilient, they "stuck to their ranks like they had tar on their heels." Just don't use the name on a Duke fan.
11. The Blue Ridge Parkway proves that the journey really is the destination.
North Carolina has tons of scenic drives, but none compares with the Blue Ridge Parkway, the road that connects Great Smoky Mountains National Park with Shenandoah National Park in Virginia, covering more than 250 miles in the Tarheel State. Although the entire stretch offers stunning mountain views, you'll definitely want to stop and sightsee at Moses H. Cone Memorial Park in Blowing Rock and take in the engineering marvel that is the Linn Cove Viaduct near Grandfather Mountain. It's the perfect way to cap off a visit to this mountains-to-sea state.