in paid partnership with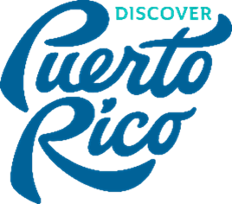 1. Puerto Rico is not an island.
Well, it's not one island. Puerto Rico, or Borinquen, is an archipelago formed by one main island and equally beautiful smaller islands (which are also archipelagos themselves), like Vieques, Culebra, and Isla de Mona.
Mosquito Bay in Vieques is one of the few places in the world where you can see the "bioluminescent bay" phenomenon — where the water lights up neon blue — at its most intense (La Parguera, on the main island, is another option). You can kayak here and watch how your boat and paddles leave a bright trail as they disturb the glowing microorganisms in the water.
Culebra has great spots for snorkeling, scuba diving, and swimming with turtles (Caja de Muerto, a small islet off the coast of Ponce, is a crawling with turtles, too).
Isla de Mona is a natural reserve; however, you can still visit its quiet beaches and explore its magnificent coral reefs and caves that once were home to the indigenous Taínos. Just make sure to make a reservation, as only 100 visitors are allowed in at a time.
2. For US travelers, it's pretty much a domestic trip.
English is the joint official language in Puerto Rico, alongside Spanish, which means you'll be able to communicate without much problem. Beyond language, there are so many facts about Puerto Rico that make it super easy for US citizens coming to visit: You don't need a passport to get in, the US dollar is used as currency, and there are hundreds of weekly flights from all over the country to San Juan's Luis Muñoz Marín International Airport. As far as travelers are concerned, visiting Puerto Rico is as easy as traveling to one of the 50 states.
3. It has its own cuisine, and it's incredible.
When in Puerto Rico, make sure to sample classic local foods like alcapurrias (pastries stuffed with beef/shrimp), lechón asado (roasted suckling pig), piononos (sweet plantain patties filled with picadillo and cheese), mofongo (mashed plantains with garlic and fried pork), and bacalaitos (codfish fritters). Many of these delicacies are sold in kiosks on the beaches.
If you have time and transportation at your disposal, you can drive to the mountain town of Cayey and take the "Pork Highway" (la Ruta del Lechón, in Guavate), where you'll find several restaurants specializing in pork (lechoneras). There's also the Ruta del Mojo Isleño (named for a Puerto Rican "islander sauce" used in fish dishes), the Ruta del Café (coffee), and the Ruta de la Longaniza (sausage). Pick your favorite and step on the gas!
4. There's some serious nostalgia in Old San Juan.
Get a taste of old-school Puerto Rico with a walk through the cobblestone streets of Old San Juan. San Juan's history goes back 500+ years — tales of Spanish conquistadors and the exploits of pirates overflow from its castles and forts — and so much of it is accessible to the modern visitor. You can stroll the Paseo de la Princesa and then hit El Morro (Castillo San Felipe del Morro) and Castillo San Cristóbal all in one afternoon, as everything's pretty centrally located.
Castillo San Cristóbal is one of Puerto Rico's most important landmarks; with its impressive structure, you can imagine how it was used to observe and guard the "New World." El Morro is more like a citadel, from where you'll have an incredible view of San Juan's harbor. Sunsets from El Morro tend to be about as colorful and vivid as sunsets can get.
5. Beaches are everywhere and, yes, they're amazing.
Let's not waste time talking about how the beaches in Puerto Rico look like postcards. Let's not talk about their turquoise waters and the perfect palm trees and the waterfalls. Just know that the best ones, in no particular order, are: Caja de Muerto, La Playuela, Balneario de Boquerón (south/southwest); El Escambrón, Isla Verde, La Posita de Piñones (on the north coast); Luquillo Beach, Playa Medio Mundo (east); Playa Tres Palmas, Crashboat (west). And on the other islands, there's Flamenco beach in Culebra, and Blue Beach and Caracas Beach on Vieques.
6. Puerto Rico and salsa are inseparable.
Salsa is Puerto Rico's greatest contribution to Latin popular music. In the '70s, Cuban dance music (son montuno, guaracha, cha cha cha, and mambo) combined with the Puerto Rican plena and bomba to give birth to salsa music. Puerto Rican and Nuyorican musicians "cooked" this style in New York (see Ray Barretto, Willie Colón, Héctor Lavoe, Eddie Palmieri), adding jazz and R&B elements, making it popular and spreading it throughout the Americas. You'll hear salsa everywhere in Puerto Rico — many restaurants have live music at night, and there are plenty of live performances on the streets.
7. Reservas Naturales are for everyone.
Reservas Naturales — forest or wilderness reserves — are the heart of Borinquen, and the best part is that you can visit and enjoy them all year round. On the coast you'll find coral reefs, mangrove swamps, and rocky coves; further inland stretch dense rainforest and limestone caves. There are even "dry forests" that resemble deserts. The diversity of landscapes is remarkable, considering the size of the island.
Check out the El Yunque rainforest, the largest reserve on the main island (though only one of many), and enjoy its waterfalls, do some hiking, fly down a zipline, go horseback riding, and bathe in its lagoons. El Yunque is also known for having one of the greatest concentrations of biodiversity anywhere, especially among its insects, mushrooms, and ferns. Some of them are even bioluminescent.
8. Don't expect to find the typical souvenirs.
Puerto Rico doesn't have a "souvenir industry," or one typical souvenir everyone goes home with like other countries often do. Look beyond the knock-off offerings in the touristy shops, however, and you'll be certain to find authentically Puerto Rican items. Some ideas include: hand-carved saint figures and vejigante masks, local rum or hot sauce, musical instruments (a guira, cuatro, or clave), a pilón (for making mofongo at home), or local snacks such as garlic plantains or ajonjolí.
9. Some of the best bars and music venues are outside the tourist districts.
Wander away from the tourists and be rewarded with even better nightlife. Far from the hotels are the places with the most "flavor" and where you'll find some of the most spectacular bars and music. Seek advice from boricuas, skip the touristy restaurants, and explore the "local" Puerto Rico.
In Piñones, for example, right next to the beach, is El Balcón del Zumbador, with amazing live salsa music, delicious Puerto Rican food, a sea view, and strong drinks — and few tourists. In the Santurce area, La Placita is great for music and meeting local people. And the Miramar neighborhood is filled with small, eclectic restaurants — just walk down Calle Loíza to be in the center of all things authentically Puerto Rico.
10. The piña colada was born here.
All those extraordinary rum, coconut, and pineapple drinks were created on this island, and it's Puerto Rico's national drink — you can find them just about everywhere. Rum is big in Puerto Rico, and you can visit the major distilleries, such as Bacardi and Serrallés, tastings included.
11. Ponce is your next favorite travel destination — and you probably don't even know it exists.
Ponce, also known as La Perla del Sur ("Pearl of the South"), is the second most populous city in Puerto Rico, and airlines such as JetBlue are now offering convenient flights here from the US. The city center dates from the 17th century and has been declared a national treasure thanks to its colonial architecture.
It has one of the most important museums in the Caribbean, the Ponce Museum of Art, where you can find Pre-Raphaelite collections and works by Velázquez, Rubens, and Rodin, along with Puerto Rican and Caribbean contemporary art. There's also Castillo Serrallés, a mansion-turned-museum that tells the story of the island's sugarcane and rum industries. And Caja de Muerto, an uninhabited island with teal waters swarming with turtles, is a quick ferry ride away.
12. We know our coffee.
Puerto Rican coffee is some of the best in the world, internationally beloved and widely exported long before the advent of the coffeehouse chains. In Puerto Rico today, there are 10,000+ coffee farms producing more than 20 million pounds of coffee a year. The trend in recent years has seen an increase in smaller farms producing smaller amounts of gourmet, Puerto Rican coffee — and it stays mostly on the island. So when you're here, you're in for a treat.
You can also find coffee plantation tours all around the island, such as Hacienda Pomarrosa, Hacienda Tres Picachos, Sandra Farms, and Hacienda Buena Vista.
13. The island's unofficial soundtrack comes courtesy of a frog.
All around Puerto Rico, especially at night, you'll hear a high-pitched and distinctly melodic whistling. This is the song of a tiny frog commonly known as the coquí (the name will make sense instantly once you hear the call). Boricuas have adopted this frog as a proud symbol of their homeland, as it lives all over the islands and nowhere else — it's unique to Puerto Rico.