in paid partnership with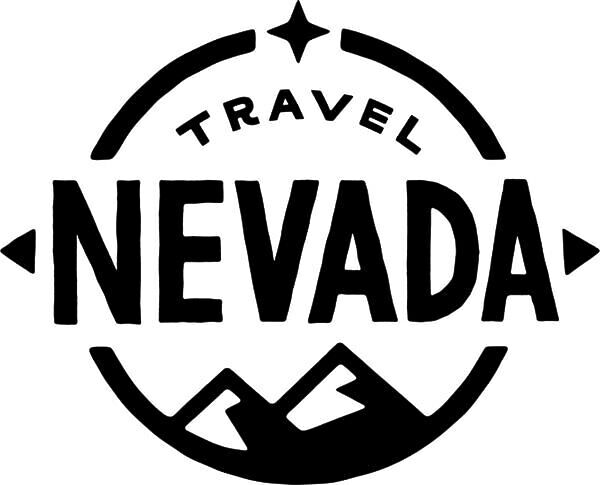 1. Nevada's urban scene goes way beyond Las Vegas.
In many people's minds, Nevada = Las Vegas, but if you haven't been to Reno, "The Biggest Little City in the World," you're missing out on some of the best urban features the state has to offer. Go kayaking or whitewater rafting down the Truckee River that runs right through the city; stroll through the Reno Riverwalk District and explore the many shops, restaurants, bars, and galleries; and check out MidTown's cool skate shops, cafes, tattoo parlors, and vintage stores.
Forty minutes' drive from Reno you'll find the lively state capital, Carson City, home to brilliant museums like the Nevada State Railroad Museum and Nevada State Museum, funky Comma Coffee — host of art openings, live music, and the occasional poetry reading to go along with those organic espressos — and monthly Wine Walks through the handsome downtown.
2. And Las Vegas goes way beyond the Strip.
Vegas has a bangin' Chinatown, though you'll rarely see that mentioned in a listing of the city's attributes. Traditional pho, banh mi, pad thai, Korean barbecue, Hainanese chicken rice, dim sum, ramen, or sushi — the sprawling district has it all. It's home to some of the top restaurants in the city, including Chada Thai and Monta Ramen, karaoke clubs with private karaoke rooms, like Q Karaoke, and a killer new tiki bar called The Golden Tiki.
On the western edge of the city (just outside Red Rock Canyon National Conservation Area) is the upscale Summerlin neighborhood (think palm-tree-lined streets and iced cappuccinos), known for its fine dining and quality shopping. Check out sustainable, bohemian-inspired clothing and home décor at Gypsy 05, pick up charcuterie or Tomahawk ribeye from the upscale Echo & Rig Butcher and Steakhouse, and head out for the all-you-can-eat-and-drink tacos and tequila every Tuesday at Libre.
3. It's Nah-VA-Duh (like apple), not Nah-VAAH-Duh (like saying ahhhhhh at the dentist's office).
We're not really sure why people want to pronounce it that other way — does it sound fancier? — but that way is definitely wrong.
4. It snows here…
With such a huge elevation difference in the state (from 418 feet along the Colorado River to 13,147 feet atop Boundary Peak), there are places here that get plenty of snow. Mount Charleston, the highest peak in Southern Nevada, is an hour's drive from Vegas and typically sees powder as early as October. That snow lasts well after temperatures in the Valley get into the 90s. And this is no anomaly — the most mountainous state in the contiguous US has many peaks that are capped with snow for months out of the year.
5. …and we have some of the world's best skiing.
Lake Tahoe — one of the top skiing regions in the country, not to mention a stunningly beautiful summer destination — is home to epic resorts like Heavenly, which straddles the Nevada-California border, and Diamond Peak, less than an hour's drive from Reno. Closer to Vegas, Lee Canyon has 445 acres of skiable terrain only an hour from the Strip. As for the pristine powder that lands on the wilds of Humboldt-Toiyabe National Forest and the Ruby Mountains…Nevada has the heli-ski outfitters to take you there.
6. It rains here…
Summer is "monsoon season" and that's no joke — flash floods are a serious threat, and torrential downpours can roll in with little warning. But even at other times of year there are plenty of rainy days in Nevada — not so many that you get sick of them, and just enough that you appreciate the sun that much more. Still, in Las Vegas it's sunny 85% of the time, and in Reno the sun shines 79% of the time. Those are about the best odds you're going to get in the Silver State.
7. …and there are waterfalls.
There are waterfalls all over Nevada, though many are seasonal, the products of rainfall and snowmelt. There's nothing quite like seeing a waterfall, even a small one, trickling down a canyon wall in the middle of the desert.
The most impressive is probably Kings Canyon Falls in Carson City; the 25-foot year-round falls are especially spectacular in the spring and early summer. Near Reno, there's a great trail to Hunter Creek Falls through the Mt. Rose Wilderness Area, from where you'll get killer views of downtown. Mary Jane Falls on Mount Charleston is a local favorite, especially in the summer when temperatures are about 20 degrees cooler than in Las Vegas (though in drier months the "falls" are barely a trickle). And on the western side of Red Rock, year-round cascades and lush plant life are plentiful; check out the waterfalls on the Pine Creek Canyon Trail, the First Creek Falls, and Lost Creek Falls.
8. This is one of the best states for outdoors enthusiasts.
If you're into hiking, climbing, canyoneering, rappelling, kayaking, jet skiing, white water rafting, cycling, mountain biking, skiing…Nevada is the place to be. And, depending on the season, you could theoretically do all these things on the same day.
To maximize your multi-season activity options, head to Vegas in the spring (March or early April) and make plans to hike/climb/rappel in Red Rock, hit Lake Mead and the Colorado River for your watersports, and head up to Mount Charleston to ski. All of these places are a couple hours' drive (or much less) from the Las Vegas Strip.
Reno-Tahoe is, as mentioned, a world-renowned destination for skiing, but the summer months offer just as many opportunities for outdoor recreation in the area, with top-class hiking on Mt. Rose, Genoa Peak, Duane Bliss Peak, and the border-straddling Boundary Peak — at 13,147 feet, it's the tallest mountain in the state. Also, the whitewater rafting on the Truckee River is some of the best around.
9. The same goes for the nightlife.
It goes without saying that many of the world's top nightclubs and big-name DJs are in Las Vegas, but we'll go ahead and say it anyway. Hardcore club-life devotees can even make it a 24-hour party circuit, going from the nightclubs to the after-hours clubs to the poolside day clubs without taking a break.
For a real 'round-the-clock adventure, get the night started at the relatively chill Hyde (overlooking the fountains at the Bellagio), then head to Omnia or Hakkasan for whatever mega-DJ is playing (they're probably not going on until late, so you have some time), end up at Drai's after hours or the Artisan, hide from the now-fully-risen sun and refuel at the Peppermill, then put on your extra-strength SPF and sunglasses for a full day at Encore Beach Club (substitute Ghostbar Dayclub if it's not pool season).
10. Some of the best restaurants in Las Vegas aren't on the Strip.
We've already mentioned Vegas's Chinatown and the great restaurants there, but to be more specific: Aburiya Raku is widely considered among the best restaurants in town, by local chefs from the highest of the high-end restaurants to critics and celebrity chefs like Anthony Bourdain. Don't mess around here. Get the chef's tasting menu.
Kabuto Edomae Sushi gives Nobu a run for its money (at a fraction of the price), and newcomer KAME Sushi is quite possibly the finest omakase experience in the Valley. And we have to mention Lotus of Siam, the world-famous northern Thai restaurant. Bottom line: You don't have to pay the Vegas tourist tax or brave the casino crowds to have one of the best meals of your life.
11. Nevada is wet.
There are more than 300 naturally occurring hot springs located throughout the state, and many are accessible to the public for a relaxing soak. And then of course you have Lake Mead, the largest man-made reservoir in the country, and the Colorado River, the Truckee River, Pyramid Lake, Walker Lake, Lake Tahoe…
All this water means plenty of greenery. Nevada is full of plant life, from the many varieties of cacti and palm trees in lower elevations to the evergreen forests at higher altitudes, and secret canyons overflowing with ferns. Colors explode in the spring, with buds opening on cacti, bushes, and trees in every shade of pink, yellow, orange, magenta, vermilion, and purple.
12. There are dozens of amazing state and national parks…
We've already mentioned several, but just to paint a picture: There's Lake Mead National Recreation Area, Red Rock Canyon National Conservation Area, Valley of Fire State Park, Great Basin National Park, Cathedral Gorge State Park, Lake Tahoe Nevada State Park, Inyo National Forest, and many, many more.
Red Rock Canyon has endless opportunities for hiking and climbing, from relatively easy hikes through canyons filled with waterfalls to strenuous climbs up 8,000ft peaks and lots of areas for skilled scramblers to play. Visitors to Lake Mead can go kayaking down the Colorado River through the Black Canyon, launching from the Hoover Dam, and enjoy scenic hikes as well as spend a few days camping. Cathedral Gorge is a photographer's dream — a long, narrow valley filled with intricately carved nooks and spires.
13. …and many more top national parks within a short drive.
If you're interested in visiting Death Valley (which is partially in Nevada), Joshua Tree, Zion National Park, Bryce Canyon, or the Grand Canyon, they're all within a few hours' driving distance, making Southern Nevada an ideal home base for a major multi-park vacation (plus you can hit many of our parks on the way).
From Northern Nevada, Yosemite National Park is just about three hours away, and Oregon's Crater Lake National Park is under six. Or you can stay local and hit the Tahoe Rim Trail — 165 miles of state park and national forest wilderness with outstanding views of the lake and mountains the whole way.
14. Northern Nevada makes for one of the best road trips in the whole country.
We're talking Old West ghost towns, giant lakes, and amazing festivals. Drive from the shores of Lake Tahoe along the Mount Rose Highway — as you climb the Sierra, the views look right out across the Washoe Valley, Reno, and beyond. Carson City's the funky state capital that's well worth a stop, and 30 minutes northeast is Virginia City. Once a thriving Old West mining town, it's now the home of the International Camel Races, not to mention the annual Rocky Mountain Oyster Fry.
Also worth checking out up north is beautiful Pyramid Lake, which spans 125,000 acres. At that point, you're not far from the Black Rock Desert — see how good the setting of Burning Man looks even when the art installations and tutu-clad steampunks are nowhere to be found. Farther east, the cowboy town of Elko, near the Ruby Mountains, holds a cowboy poetry gathering every January and serves great Basque food all year. In fact, the town has a festival for that, too.
15. Nevadans are Battle Born, and proud of it.
It doesn't matter if you were actually born here or not; once you adopt Nevada as your home state, you're one of the Battle Born — strong, resilient, battle-tested fire-breathers. Ready to come meet us?