in paid partnership with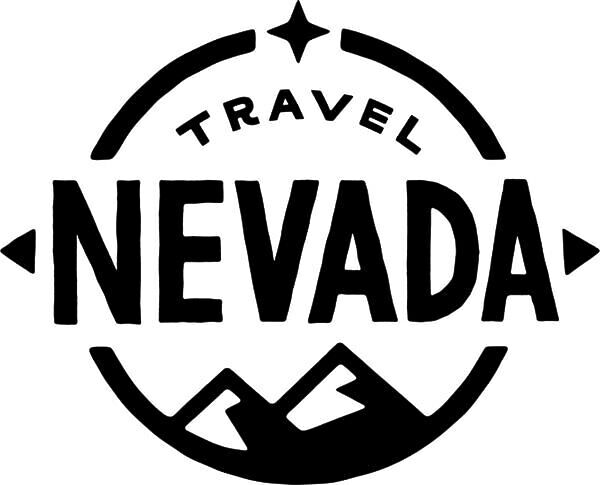 SURE, YOU KNOW ALL ABOUT the Las Vegas Strip, but lately you've been wondering if there's more to Nevada. Maybe you've heard the rumors that the state has a side that'll surprise you (without the use of Elvis-impersonating street magicians) and you're thinking of heading out for a visit.
Before you go, be forewarned: Don't ignore these 18 reasons why you should NEVER go to Nevada, because they'll change everything:
1. Honestly, no one has that much time to spend on the wide open road.
Even when it looks like this. Nevada might be made for road trips, but your phone was made for cell signals, and you've got emails to read, dangit!
2. You'll never be able to pedal all of Nevada's bike trails.
Even if you took your bike out every day through all four seasons, you wouldn't come close to riding it all. Ugh, why bother?
3. It's dark.
…Maybe a little too dark. Nevada's one of the only places left in the nation where you can stand under true dark skies. Drive out to the star trails of Tonopah, where you can see over 7,000 stars on an ideal night, including the Milky Way, the Andromeda Galaxy, and some of the faintest stars visible to the unaided eye. And then there's Great Basin National Park, which holds an annual Astronomy Festival with campgrounds optimized for stargazing and gigantic telescopes…but nowhere to plug in a night light? Forget it.
4. You'll get too mellowed out.
There are more than 300 natural hot springs littered around the state. Soaking in warm, mineral-rich water can be relaxing, sure, but couldn't you just do that in your bathtub at home?
5. There's no room in the pants budget.
These days, Las Vegas casinos are out-buffeting each other with increasingly higher quality food. The Bacchanal Buffet is spooning caviar all over your sea bass and oysters, and the Wicked Spoon just keeps giving you bone marrow and rib eye from its in-house butcher. Yup, there's a buffet war going down in Vegas, with one major casualty: your skinny jeans.
6. The gluttony doesn't end in Vegas.
The Biggest Little City's gone on a foodie streak as well. Cruise through Midtown and just try to avoid the plentiful local businesses wanting to serve you plates topped with locally grown, seasonal ingredients – there's no escape. And when the River Festival, Wing Fest, or the Great Italian Festival come to town, you might as well stay indoors because, it'll totally ruin your appetite for the food back home.
7. And it isn't just restricted to food.
Craft breweries and distilleries making magic with locally sourced ingredients are on the rise in Nevada. Frey Ranch, Nevada's first estate distillery, grows its own grains, juniper berries, and sagebrush to make their hyper-local gin. Juniper berries? Sagebrush? You much prefer that bottom-shelf booze in your fridge. A good drink should make you grimace and cough, right?
8. Wait…no one said anything about snow-covered mountains.
Sure, you can ski across state lines at Heavenly and swap the crowds for lake views and some of the longest runs in Tahoe at Diamond Peak…but you thought it was just flat nothingness in this state and you only packed shorts. This is gonna require a whole shift in world view — not to mention wardrobe — and no one has time for that.
9. Change can be scary.
Come spring, the landscape just up and explodes into color. It's got a mind of its own and you've never been a big fan of change. Or possibly-sentient flora.
10. The state is covered in graffiti.
You might see 10,000- to 15,000-year-old petroglyphs and pictographs on the same paths you're walking today. Psh, you prefer people marking up your Facebook wall.
11. It's where neon comes to die.
Old iconic neon signs are living a comfortable retirement at the Neon Museum Boneyard, basically the most incredible junkyard you've ever seen. But come on, you can't even be bothered to visit your retired aunt and uncle.
12. There's nothing going on in this desert.
… Bo-ring!
13. No wait, I meant there's too much going on in this desert.
You are impossible to please.
14. You'd prefer not to have an alien encounter.
Even if it's just with an alien bobblehead doll at the Little A'Le'Inn. If it's been hanging around near Area 51 in Rachel, you don't want it near you.
15. The towns here are full of ghosts.
There are more ghost towns to explore than regular towns. No thanks, you prefer your towns ghost-free.
16. All this varied terrain might confuse you. On the one hand, it looks like this:
17. But then it also looks like this:
Is this even all in the same state?
18. You'll probably never leave.
Welcome to your new, income-tax-free life.