in paid partnership with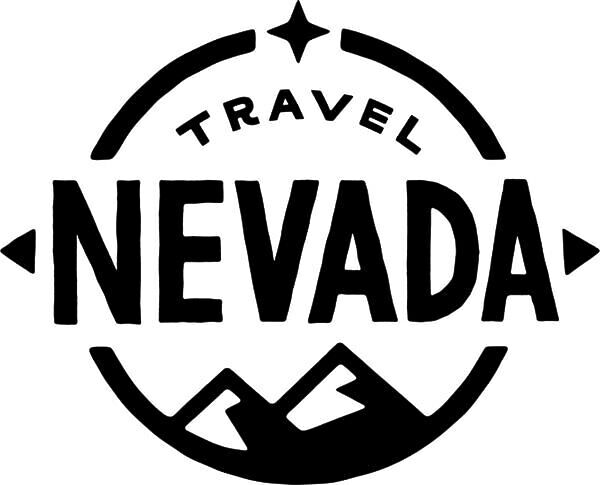 FROM URBAN WHITEWATER to some of the darkest skies on the planet, Nevada is home to innumerable awesome oddities hidden in plain sight. If you know where to look, that is. These seven places aren't just only-in-Nevada wonders, they're destinations that could open your eyes, quicken your pulse, and just maybe leave you feeling a little more spiritual. Welcome to a Nevada you had no idea existed.
1. Seven Magic Mountains
Ten miles south of Las Vegas, an oasis sprouts from the desert like a neon stonehenge. Commissioned by the Art Production Fund and the Nevada Museum of Art, "Seven Magic Mountains" is a public art installation by Swiss artist Ugo Rondinone meant to represent our human presence in the natural landscape. The work comprises seven stacks of locally sourced boulders painted eye-catching colors and towering about 30 feet high. It's set to confuse passing motorists and serve as the backdrop for countless Instagram photos for the next two years.
2. Truckee River Whitewater Park
Lots of cities have public parks and green spaces, but few offer adrenalin-inducing rapids just steps from downtown. That's what you'll find at Reno's Truckee River Whitewater Park, where the man-made, half-mile course includes 11 drop pools and Class II-III rapids well suited for both kayaks and canoes. If you're not a boater, grab an inner tube, hold on tight, and enjoy the ride.
3. Jarbidge Wilderness
In the mountains of northeastern Nevada, close to the Idaho border, this designated wilderness area is as remote as they come, and just about as scenic. Peaks tower higher than 10,000 feet above a canyon where sculpted stone spires called hoodoos were once believed by the local indigenous population to harbor a mythical beast. Today, they draw a handful of tourists willing to make the trip down a lengthy dirt road for the privilege of exploring an area that's still largely untouched save for some maintained trails and the tiny outpost of Jarbidge. Meet the locals, fish the Jarbidge River, breathe some of the cleanest air in the country, and experience the unique joy of really getting away from it all.
4. Lamoille Canyon
Formed by giant glaciers over a quarter of a million years ago, Lamoille Canyon is the largest valley in the Ruby Mountains, and one of the best drives in the state. In summer its 12-mile scenic byway runs past wildflowers in full bloom, and in autumn the fall foliage is practically as colorful. In winter the valley opens up to local snowmobilers and cross-country skiers, while the rest of the year Nevada's answer to Yosemite is popular with cyclists, climbers, and hikers who come to explore more than a hundred miles of epic trails.
5. Tonopah
There are well over a hundred International Dark Sky Parks around the world, but not many of them get Nevada's consistently cloudless, desert nights. Head to Tonopah — pretty much smack in the middle of the 400-mile drive between Reno and Las Vegas — where the stargazing is unbeatable. A remote former mining town, Tonopah was known as the Queen of the Silver Camps when a giant silver deposit was discovered in 1900. These days, the Tonopah Astronomical Society organizes the occasional star party, where experts will guide you to the wonders of the night sky with the aid of telescopes. But on any clear, moonless night here it's possible see more than 7,000 stars with the naked eye.
6. BaseCamp, Reno
Did you know the side of a hotel in downtown Reno is home to the tallest climbing wall on the planet? At Whitney Peak's BaseCamp, climb 164 feet straight up for perfect views over the city and out to the snow-capped Sierra Nevada, and — if you dare look down — that famous sign welcoming you to the Biggest Little City. Open to all, BaseCamp is licensed for speed climbing — where, yep, climbers race each other up the wall. Also at the hotel is a 7,000-square-foot indoor bouldering park with a World Championship bouldering competition area. All that practice should get you fired up and ready to belay Nevada's desert crags.
7. Great Basin National Park
Located in far eastern Nevada, Great Basin is one of the least visited national parks in the country, with fewer than 100,000 people stopping by each year. That just means you'll have its wonders to yourself, including 4,000-year-old bristlecone pines, which are the oldest living single organisms on the planet; the marble-bedecked Lehman Caves filled with stalactites and stalagmites, along with other fascinating formations you've never heard of; and thrillingly dark skies that allow you to spot five planets, the Milky Way, and the Andromeda Galaxy with the naked eye. Go now, before everyone else does.