in paid partnership with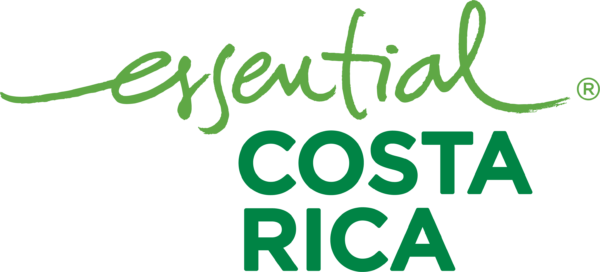 COSTA RICA IS WORLDS AWAY from your cubicle. We're talking hiking volcanoes, rafting tropical whitewater rivers, surfing waves on two entirely different coasts, checking out incredible wildlife…the list goes on. And even better — you don't have to spend a lifetime in the cubicle to afford to take on these Costa Rican adventures.
1. Hiking the lava fields of Volcán Arenal
Among the many images that spring to mind when you plan a visit to Costa Rica, the cone-shaped stratovolcano pulled straight out of a junior-high science classroom is probably right up there. A 2.5-hour drive or bus ride northwest of San José and its international airport, Volcán Arenal is easy to get to, and its gateway town — La Fortuna — is the prettiest around, with no shortage of operators ready to organize a variety of treks and bike rides that take advantage of the volcano.
You can't go to the top of Arenal, but there are hikes that skirt its slopes on the way to Cerro Chato, the crater of a nearby volcano.
2. Whitewater rafting the Sarapiquí River
Another two-hour trip, this time north and slightly east from San José, takes you to dense rainforest where there's enough animal and insect life to put any zoo to shame. Whitewater rafting along this San Juan tributary offers the best mix of adventure and tranquility as you hurtle over towering rapids to flat water where howler and white-faced monkeys swing through the trees on either shore.
If you're new to rafting, don't worry — nothing on this river goes past a class IV rapid outside of an unusually hard rain. Expect to pay $50 or more for a half-day trip.
3. Kayaking the mangroves of Golfo Dulce
Close to the border with Panama, the Osa Peninsula in southwestern Costa Rica is one of — if not the — wildest corners of the country, with an estimated 2.5% of the entire world's biodiversity hunkered down in an area just 35 miles long and 20 miles wide. It's also the favorite tropical rainforest of the late Álvaro Ugalde (one of the founding fathers of Costa Rica's world-renowned national parks system).
While hiking is without question a top activity in these parts, another way to explore is by kayak in the Golfo Dulce. Paddle along the smooth waters of the "sweet gulf" and into the mangroves, where on a lucky day you can spot all four of Costa Rica's native monkey species — carablanca (white-faced), aullador (howler), araña (spider), and ardilla (squirrel). Brightly colored macaws squawking their best Marge Simpson impersonation are also aplenty, with the occasional caiman poking its eyes out of the water.
4. Mountain biking the Ruta de los Conquistadores
If you've heard of this route before, it's likely as an entry on a "best bike rides in the world" list. It roughly follows the jungle trek of the first Spanish conquistadors who marched their way across Costa Rica from the Pacific to the Atlantic. Each year there's an organized ride — the 2015 route (November 5-7) will run approximately 250km over three days from Playa Herradura on the Pacific coast to Playa Bonita, near the Caribbean city of Limón.
Taking part in the official event is no cheap adventure (the basic package this year costs $1,700). However, it's become more and more common for individuals or groups to pedal the route on their own, riding for the sheer sense of accomplishment and the experience of seeing the vast diversity of Costa Rica by bike.
5. Surfing from Puerto Viejo to Manzanillo, Limón
Costa Rica's Caribbean canton of Limón feels like its own island nation. That's probably because it historically has a strong influence from a nearby island nation: Jamaica. Just as slaves escaped the United States for Canada, Jamaican slaves found their way to peaceful Costa Rica in centuries past.
Since then, the southeastern coast of Limón province has become something of a surfer's paradise, though still slightly more under the radar than the country's Pacific coast. Bob Marley can be heard on a seemingly endless loop throughout the mellow beach town of Puerto Viejo, where white-sand beaches stretch for about 20km all the way down to barely developed Manzanillo. Grab a board, ask around for the best spot to fit your skill level, and paddle out.
6. Spelunking in Barra Honda National Park
Subterranean landscapes might not be the first that come to mind when planning a Costa Rican adventure. But in Parque Nacional Barra Honda, just across the Costa Rica-Taiwan Friendship Bridge on the Nicoya Peninsula, the cave system that's formed over millions of years beneath Barra Honda Peak is the main attraction. You'll descend beneath the ground on a long ladder, and from there the path leads farther down, through a series of vast caverns studded with all kinds of intricate limestone formations.
A tour through the caves will only run you around $30, which includes safety equipment, a guide, and your national park entrance fee.
7. Trekking the cloud forest
So far we've hit mangrove forests, volcanic slopes, underground caverns, deep rainforest, sandy beaches — and Costa Rica isn't finished yet. Considering this is a country with 12 climate zones and 5% of the world's species, that shouldn't come as a surprise.
If the beach has turned you a bit soft and sleepy, a multi-day hike through the cloud forests of Costa Rica will provide an unforgettable adventure past waterfalls, across tumbling mountain streams, and through the occasional Tico pueblo untouched by tourism. In the Central Highlands, start by exploring the ecotourism options of Monteverde Cloud Forest Reserve.
See you out there.
This post is proudly produced in partnership with Visit Costa Rica. Find out how Costa Rica is doing its part to Save the Americans.
https://www.youtube.com/watch?v=QdqbiSHV-m0