in paid partnership with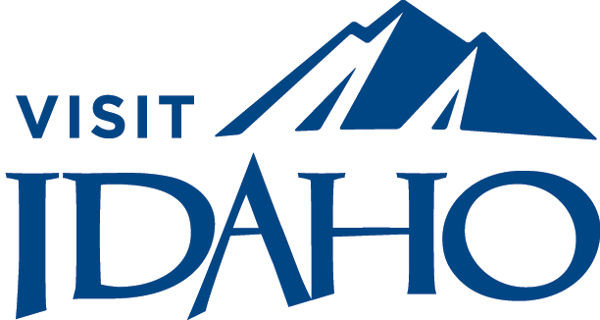 WITH A GREAT DIVERSITY of terrain and one of the lowest population densities of any state, Idaho is in many ways defined by its landscapes. From the peaks of the Sawtooths that dominate the center of the state, to vast tracts of protected forest, to some of the most storied whitewater rivers on the planet, to the volcanically marked plains in the south, there's a lot to explore.
If you want to get a sense for the geographic variety, and majesty, of Idaho, here are some good places to start.
1. Frank Church Wilderness
At over 2.3 million acres and part of the largest wilderness area in the contiguous US, the Frank Church River of No Return Wilderness defines Idaho by sheer size and ruggedness alone. Most people who come here are looking to paddle one of America's premier whitewater rivers: the Salmon (thanks to its powerful flow, it's also known as the River of No Return). But there's incredible potential off-water as well. The area's 296 hiking trails cover some 2,600 miles of terrain, making it possible to put together truly epic backpacking routes through some of the wildest country you can find.
2. Craters of the Moon
A striking contrast to the craggy mountains and conifer forests of central and northern Idaho, Craters of the Moon National Monument and Preserve protects a 618-square-mile lava field that formed between 15,000 and 2,000 years ago. Dozens of different lava flows comprise the field, along with other characteristic formations including spatter cones, lava tubes, and open fissures. The landscape is justifiably described as otherworldly, and you could almost forget you were still in Idaho…if not for the snow-capped peaks of the Lost River Range on the horizon.
3. Morley Nelson NCA
Another wilderness area with a mouthful of a name, the Morley Nelson Snake River Birds of Prey National Conservation Area is largely self-descriptive — it centers on the Snake River, which cuts a series of canyons just south of Boise. And the precipitous rock walls of these canyons provide exceptional nesting areas for raptors, giving Morley Nelson an incredibly large population of birds of prey. It's estimated that over 700 raptor pairs across 15 different species — including North America's indigenous prairie falcon — make their home in the 480,000-acre conservation area.
4. Hells Canyon
North America's deepest river gorge forms the border between Idaho and Washington, and at its highest point towers nearly 8,000 feet above the Snake River below. It's surrounded by the Hells Canyon National Recreation Area, which includes 900 miles of hiking trails, the Seven Devils Mountains (topping out at 9,393 feet), and the unspoiled Hells Canyon Wilderness. But the Snake River is the draw, offering world-class fishing, whitewater rafting, and jet boating trips backdropped by some truly stunning scenery.
5. Shoshone Falls
Another dramatic landscape owing its creation to the Snake River, Shoshone Falls — aka the "Niagara of the West" — is located on the northeastern outskirts of Twin Falls. Its general shape mirrors that of New York's famous cascade, with water plunging over a semicircular rim more than 1,000 feet in width, though Shoshone is actually 45 feet higher. Peak flow occurs in spring, while at other times the water separates into several individual falls.
6. Bruneau Dunes
Yet one more example of Idaho's geographic diversity, Bruneau Dunes State Park is where you'll find the tallest distinct sand dune in North America (470 feet). The sand here was deposited by the Bonneville flood, one of the largest flood events in geologic history, which occurred some 14,500 years ago. Like Morley Nelson, Bruneau Dunes sits just southeast of Boise, with super easy access via I-84. Sandboarding has become the big activity draw in recent years, but there's also an astronomical observatory in the park that's open to the public.
7. Snake River Canyon
Not to be confused with Hells Canyon or the canyons in Morley Nelson, the Snake River Canyon refers to a 50-mile stretch that runs either side of Twin Falls. The canyon floor once hosted the area's first farming operations, providing rich soil and easy irrigation. Reaching 500 feet in height and a quarter mile in width, today the canyon is spanned by the Perrine Bridge (US-93), which brings BASE jumpers from all over the world for its 486ft plummet.
8. Mesa Falls
Between Island Park and Ashton in far eastern Idaho, Henrys Fork (a tributary of the Snake River), makes two spectacular plunges: Upper Mesa Falls (144 feet) and Lower Mesa Falls (65 feet). They're the centerpiece of the Mesa Falls Scenic Byway, a spectacular 28-mile drive through Caribou-Targhee National Forest. While most other major falls in Idaho have been harnessed for hydroelectric or irrigation purposes, Mesa Falls remain untouched, surrounded by wild backcountry.