in paid partnership with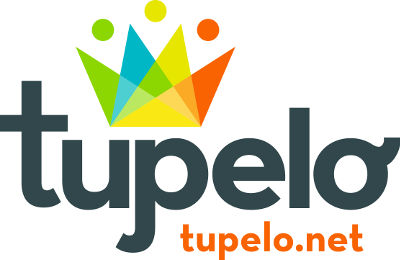 THE GUIDEBOOKS ALWAYS introduce Tupelo as Elvis Presley's birthplace, and you can — and should — make a beeline for the King's home. But this buzzing Mississippi city also has incredible festivals, some of the best food in the country, and so much more. Here are the 9 Tupelo experiences you definitely shouldn't miss.
1. See where the King got his first guitar at the Tupelo Hardware Company.
Few places in the world can say they've been family owned for almost 90 years. Only one place can say it's "where Gladys Presley bought her son's first guitar" in 1946. That's right, without the Tupelo Hardware Company, Elvis Presley might not have learned to play the instrument that made him the King.
As the story goes, Gladys brought her son to the store to pick out a birthday present. The store employee, Forrest L. Bobo, recalls that Elvis wished for a rifle at first, but his mother wanted to get him a guitar — which she did, for $7.75 plus 2% sales tax.
The Tupelo Hardware Company was founded by George H. Booth in 1926 and has since seen four generations of the Booth family work there. The brick building on Main Street in historic downtown Tupelo fills its three stories with a mélange of items for sale. While on paper it specializes in mill and industrial supply, small engine parts, and general hardware retail, in truth the store carries anything from metal detectors to toys to lotion to — of course — guitars.
2. Eat the best burger in America.
This is no empty superlative — in 2015, the Neon Pig's famous Smash Burger won Thrillist's "Best Burger in America" bracket. The menu describes the winning burger as "a combination of aged filet, sirloin, ribeye, New York & benton's bacon ground together. It is a rough grind with a robust, smokey flavor. Served on a ciabatta bun with benton's bacon bits, cheddar cheese, quick pickles, pickled onion, with hoisin and comeback sauces."
What might give the Neon Pig the edge is the freshness of its ingredients. The restaurant breaks down whole, local, grass-fed animals (as well as ages and cures them), all in-house. It serves regional seafood with a promise that it's never been frozen. Operating as a butcher shop in addition to a restaurant, the Neon Pig sells fresh cuts of pork, beef, chicken, lamb, and game, as well as its smash burger grind to cook at home, along with other assorted charcuterie.
Beyond burgers, the Neon Pig also offers salads, lettuce wraps, sandwiches, Asian-style buns, and dessert. During common mealtimes, diners can encounter lengthy wait times — up to an hour or more. But they'll make the wait, all for a taste of the best.
3. Party at the Tupelo Elvis Festival.
You can't talk about Tupelo without talking about Elvis (they call him "Tupelo's native son," after all), but we'll try to limit our King-related activities to two. If you happen to be in Tupelo in the summer, the annual Elvis Festival is a unique experience. The festival honors Elvis' roots with a Sunday Gospel Concert and celebrates the larger-than-life figure he became with a Tribute Artist Contest. Entrants do their best to emulate Presley, and the winner goes on to represent Tupelo in the Ultimate Elvis Tribute Artist Competition, held in Memphis. The Tupelo winner also acts as a featured performer in the following year's Elvis Festival.
Although music is the festival's main focus, with local, regional, and national artists sharing stage time, guests can also enjoy local food vendors, parades, a 5K run, movie poster exhibit, and other activities.
4. Check out the Gumtree Festival of Art.
This annual festival is the best way to experience the diverse visual talent of artists from both the northeast Mississippi region and across the country. The festival, which traces its history to 1972, has lived through many different eras, from humble beginnings the first few years to an avant garde period in the later '70s to the grand event it has grown into. These days it draws entrants from all over the US and features a singer/songwriter competition in addition to the artists, which include ceramicists, jewelry makers, painters, photographers, sculptors, printmakers, 3D artists, and more.
If you're visiting when the festival isn't on, you can still get a taste of the art in the area by checking out the Gumtree Museum of Art, which hosts exhibitions, workshops, and lectures promoting visual arts.
5. Eat, drink, and dance at Blue Canoe.
The sign outside Blue Canoe proclaims "Good Mood Food," and the descriptor is apt. Featuring dishes that are just a bit offbeat, the menu matches the overall funky vibe of the place. Appetizers like Avocado Wedges (fried avocado topped with crawfish and a smoked gouda chili sauce) and Crack Dip Fries (fries covered in spicy sausage cheese dip) kick things off, with sliders, salads, and wings leading you into the heavy hitters — burgers and entrees that are as creative as they come. From the Surf & Turf Burger (which the menu describes as "our unique combo of crawfish, ground beef & love") to the Dirty Grains with Greens & Things to the Southern Style Banh Mi, there's something for every taste.
Blue Canoe is also one of Tupelo's top places for live music, with a new performer or band on deck nearly every night. The bar offers more than 100 beers between tap, bottles, and cans, and carries several Mississippi and regional craft varieties. All in all, the "good" might start with your mood or your food, but it's guaranteed to spread.
6. Uncover the area's Civil War history at Mississippi's Final Stands Interpretive Center.
Northeast Mississippi is littered with Civil War history, and aficionados of the subject wouldn't want to miss Mississippi's Final Stands, which tells the stories of the Battle of Brice's Crossroads and the Battle of Tupelo/Harrisburg, both fought in 1864. History buffs can also visit both battlefields, which are near the interpretive center. The center itself is in Baldwyn, a smaller town north of Tupelo).
The interactive center offers Civil War artifacts, battle dioramas, video programming, and a memorial of flags honoring soldiers from both the North and South. On the anniversary weekend of the Battle of Brice's Crossroads, a "living history" and reenactment is performed.
7. See hundreds of buffalo…and a lion.
Decades and decades ago, most of America was covered by roaming herds of buffalo. But nowadays most Americans have only seen the hulking creatures in natural history museums. One exception is the Tupelo Buffalo Park and Zoo, where you can see more than 250 animals on 210 acres. Although he founded it as a cattle ranch, owner Dan Franklin began bringing buffalo into the park in the late 1990s. At one time, Franklin had the largest herd of buffalo east of the Mississippi River, clocking in at around 300. In 2001, the property was officially opened as a zoo.
The buffalo aren't the only interesting creatures to see, though. There's Patches, the resident giraffe, along with zebras, lemurs, capuchin monkeys, a camel, yak, lion, and more. Guests can feed some of the animals, and kids can go on pony rides, ride a zipline, and explore a fort.
8. Learn about Tupelo past and present at the Oren Dunn City Museum.
The Oren Dunn City Museum is unique in that it doesn't focus on fine art or natural history, but rather chronicles the city life that many generations of residents have experienced over the years. The museum was built in a converted dairy barn, and contains permanent exhibits about a 1940s railroad model, the Tupelo tornado, Chickasaw cultural history, the Hospital on the Hill, and northeast Mississippi fossils. Visitors can also get out and enjoy the great outdoors; Oren Dunn is part of Ballard Park, which includes playgrounds, picnic spaces, and walking trails along a lake.
The museum also hosts annual events such as the Dudie Burger Festival and the Dogtrot Rockabilly Festival. But it truly shines in the everyday, continuing to present Tupelo as the "All America City."
9. Explore one of America's finest roads.
Rural Mississippi offers a visual splendor and peacefulness that's rare in the rest of the country, and the Natchez Trace Parkway gives folks a way to experience that beauty. Traversing three states and spanning 444 miles of Mississippi, Tennessee, and Alabama, the two-lane parkway is a 10,000-year-old route that links Nashville to Natchez and was used by Native Americans, early settlers, and Kaintuck boatmen returning home after floating goods down the Mississippi River.
Tupelo is the best place to start your exploration of the parkway, as the headquarters and visitor center are located here (open every day). The rangers will help you plan your route, and there's a great hiking trail leading from the visitor center to the Old Town Overlook and Chickasaw Village Site. When you're ready, you can strike out along the parkway in either direction for an awesome day trip that shows off a different side of the region.