in paid partnership with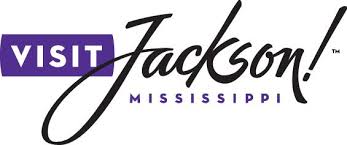 THERE'S SOMETHING DIFFERENT about Jackson, and it won't take long for you to feel it when you're here. While cities across the country battle the effects of "brain drain," the people driving their creative culture departing for greener pastures, Mississippi's capital and largest city is drawing movers and shakers into the state. From the rip-roaring restaurants and bars to the buzzing arts scene, here's a look at some of the elements we can thank for that magnetism.
1. The amazing food and drink
Some of the country's best culinary artists call Jackson home, including Alex Eaton of The Manship Wood Fired Kitchen, Derek Emerson of Walker's Drive-In, and Tyrone Bully of Bully's Restaurant. They've all received big awards and media coverage for their cooking, and for good reason.
Jackson also has a lot of locally owned restaurants. Point in practically any direction and you'll find the cuisine you fancy, whether it's fresh tapas from Babalu, gourmet burgers from Lou's Full-Serv, or unbeatable barbecue from Pig & Pint.
A great meal is best capped off with a great drink. Luckily, here in Jackson we have plenty of options if you're looking to imbibe. For fancier affairs, there's CAET Wine Bar and modern speakeasy The Apothecary at Brent's Drugs for champagne and Cognac cocktails. For a more casual spot, check out local favorites like Fondren Public and Fenian's Pub. The latter is known for its raucous open mics — and for being one of the best Irish pubs in the country.
2. The theatre and film focus
Walking through the city, you may experience a sudden bout of déjà vu…Jackson is so photogenic that Hollywood has come calling on many occasions. Major motion pictures have been filmed in and around town in recent years, including The Help, Get On Up, and The Hollars, with plenty more on the way.
But the capital's real draw isn't the bigger-budget stuff, it's the screenings from local movie-makers and events like the annual Crossroads Film Festival, highlighting Mississippi's film culture and bringing in the indie pictures you won't find in most cinemas.
There's plenty of entertainment taking place on the local stage as well. Check out the calendars for New Stage Theatre, Fondren Theatre Workshop, Ballet Magnificat!, and Ballet Mississippi.
3. The killer music
Mississippi is known as the home of the blues, and there's no shortage of banjos, fiddles, gospel, jazz — you name it — influences here, either. These flavors come together in a sweet, sweet combo, making Jackson a go-to spot for great tunes.
And there's a definite perk to being a prime stopping point between major music destinations like Memphis and New Orleans. Instead of traveling three hours to catch a show, Jacksonians can see their favorite acts right here in the City with Soul, and usually at a much lower price tag. Music venues like Thalia Mara Hall, the Mississippi Coliseum, and Duling Hall are where to head for bigger concerts from acts like the Flaming Lips, as well as the Mississippi Symphony Orchestra and the Mississippi Opera.
Jackson has plenty of independent and less widely known artists (must be something to do with all those musical flavors we grew up with), and there's no shortage of solid live music spots, including old haunts like Martin's Lounge, F. Jones Corner, and Hal & Mal's for authentic blues, as well as newer favorites like Offbeat and Johnny T's Bistro & Blues.
4. The multitude of museums
You'll find aquariums, alligator snapping turtles, and indoor swamps at the Mississippi Museum of Natural Science and Mississippi Agriculture and Forestry Museum, huge draws for anyone looking to dig into the state's natural landscape. For history, the Old Capitol Museum and the Smith Robertson Museum and Cultural Center are where it's at. The latter focuses on the history of black Mississippians, including a permanent housing of the Smithsonian exhibition "Field to Factory: The Afro-American Migration," telling tales from the early 20th century.
And you'll definitely want to check out the Mississippi Sports Hall of Fame and Museum, where scores of Mississippi athletes have been inducted over the years. Admission is $5 for adults, which gets you plenty of memorabilia and exhibits on everything from golf to baseball to high school sports.
This list barely scratches the surface, and yet even more museums are heading our way, with the Museum of Mississippi History and the Mississippi Civil Rights Museum both scheduled to open in 2017.
5. The business and tech opportunities
As the center of Mississippi's booming technology industry, Jackson has tons of resources for startup businesses, as well as for anyone hoping to plug into established tech companies headquartered in the Jackson metro area, like C Spire and Fuse.Cloud.
Facilities like The Hatch, Coalesce, The Wonder Lab, Mantle Co.working, and the North Midtown Arts Center are also buzzing environments for creative entrepreneurs. Many of these venues host regular events, such as the weekly 1 Million Cups, and Jackson Area Web and App Developers regular meetups, where young professionals get to network and present their startups to peers.
6. The literary scene
Jackson may lay claim to iconic Southern authors like Willie Morris, Margaret Walker, Richard Wright, and Pulitzer Prize winner Eudora Welty, but its renowned literary scene is about more than past achievers who spent time here.
Independent stores like Lemuria Books often host events; they're also dedicated to supporting authors from within Mississippi and increasing the reach of their work. And Jackson hosts the Mississippi Book Festival, a huge — and free! — annual event on the state capitol lawn showcasing more than 200 authors from around the state and elsewhere.
Mississippi just can't stop producing brilliant artists, and that's especially true of Jackson, with the city helping to launch the careers of up-and-coming painters like Wyatt Waters, William Goodman, and Tony Davenport. The Mississippi Museum of Art — with permanent exhibitions featuring O'Keeffes and Warhols alongside the work of super-talented Southern painters — and the Arts Center of Mississippi in downtown Jackson are the stars of the local scene.
But as with all things Jackson, our painters, sculptors, and photographers don't keep to a single location. Local artists showcase their work both in traditional spaces like Fondren Art Gallery and Fischer Galleries, as well as unconventional art venues such as popsicle stand and coffee shop Deep South Pops, and the mighty cool Offbeat record and comic book store.
While it may sound like an oxymoron, popup art shows, like the annual Priced to Move series, have seemingly become a permanent part of Jackson culture, with many locals opening up their studios for popup shows across the city.
8. The higher-ed options (and the culture they bring)
If anyone tells you Mississippi is lacking in education choices, they don't know Jackson. Lauded establishments like Millsaps College, Jackson State University, Tougaloo College, Mississippi College, Hinds Community College, and Belhaven University can all be found in the area.
Many of these schools cater to incoming graduate students, but Jackson also has acclaimed higher-education institutions that go beyond the normal post-grad courses, including the Mississippi College School of Law, the Millsaps College Conservatory of Music, and the University of Mississippi Medical Center.
9. The "all for one" attitude
As great as everything mentioned above is, it simply wouldn't work without a community that pitches in and does its part to present and support the best side of Jackson. The people here all want the city's creative community to continue growing and flourishing.
And those who live in the Magnolia State's capital have chosen to plant roots here over anywhere else in the country, which is saying something. Maybe it's the Mississippi in them, but just about everyone has a great story of how they got here, too. If they're willing to tell it, it'll be worth a listen.