in paid partnership with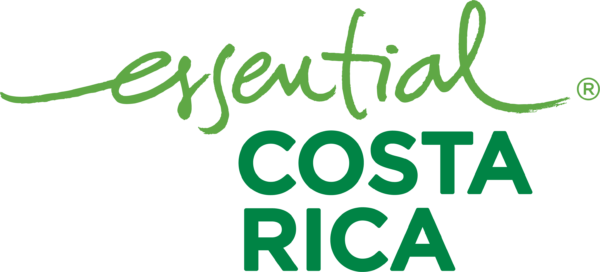 1. You'll find yourself on a tropical beach…and have it all to yourself.
Costa Rica's 800 miles of coastline on two oceans make for seemingly countless beautiful beaches. Yes, you can usually expect to run into your fellow humans at popular spots like Jacó, Tamarindo, and the public beach outside Manuel Antonio National Park (though they're still nothing like the beach crowds in, say, Europe). But many others are rarely crowded, and it's not that uncommon to have a beach all to yourself.
Lesser-known sandy spots include Playa Penca near Potrero; Playa Barrigona near Sámara; Playa Matapalo between Manuel Antonio and Dominical; Playa Arco in Marino Ballena National Marine Park; and Punta Uva between Puerto Viejo and Manzanillo on the Caribbean coast, where palm trees hang over soft sand edging a bay that's home to craggy rock formations. There are many, many more, but part of the fun is discovering them on your own.
Note: All bets are off during Semana Santa — Easter Holy Week — when the capital region empties and Costa Ricans flock to the beaches en masse for vacation.
2. You'll get the chance to surf year-round, in two oceans.
With Costa Rica's tropical climate, warm waters, and consistent waves, you can surf year-round here — and leave your wetsuit at home. Surf spots abound on both the Pacific and Atlantic; just keep in mind that while the Pacific side has good surfing pretty much all year long, conditions on the Caribbean side tend to be more seasonal.
Some of the better-known spots on the Pacific coast include Tamarindo, Guiones, Santa Teresa, Playa Hermosa, and Pavones. That last one has one of the longest left point breaks in the world.
On the Caribbean side you've got Puerto Viejo, home to the famous Salsa Brava wave — it's one of the biggest and heaviest out there, and is not for beginners (or intermediates, for that matter). The huge, hollow waves can take your breath away — especially if you were to get sucked under, which is why this spot is best left to the pros.
3. You'll find that a full quarter of the country is protected.
Costa Rica isn't a huge country — just 19,730 square miles — and yet it's managed to set aside 26% of its territory as protected areas in national parks or other reserves. Those wild areas are home to the highest density of biodiversity in the world and more than half a million species — nearly 5% of the world's total estimated species that exist today.
From the unparalleled biodiversity of Corcovado to the pristine beaches of popular Manuel Antonio and Cahuita; the mangroves and canals of remote Tortuguero; the volcanic wonders of Arenal, Poás, and Rincón de la Vieja; the limestone caverns of Barra Honda; and the tropical dry forest of Santa Rosa — Costa Rica's more than 25 national parks encompass astonishing variety. Try to hit as many as you can. If you're paying attention, it's basically guaranteed you'll find a different species at each one.
4. You'll fall in love with fried pork (among other dishes).
Do not leave Costa Rica without indulging in a plate of chicharrones — fried pork. If your arteries clogged a little just hearing those words, you might rest easier knowing that, in Costa Rica, this dish is made with meatier morsels than the pork rinds used in some other parts of Latin America. In the best Costa Rican chicharroneras (chicharrones restaurants), the meat is tender, juicy, and delectable — and yes, oh-so fried. It's even better with a healthy shake of salt and a squeeze of limón naranjilla, a locally grown orange-lemon hybrid.
Chicharrones are the star ingredient in chifrijo, a most excellent Costa Rican bar food item made of layered beans, rice, chicharrones, pico de gallo, tortilla chips, and sometimes avocado. It's also, though less frequently, called patrulla.
The Costa Rican menu extends beyond fried meats, of course. Here's our list of 13 foods you have to try in Costa Rica.
5. You'll learn to decipher monkey howls.
You've recently arrived at your idyllic beach or jungle getaway in Costa Rica. You settle in for a good night's rest, smile thinking about all the fun you'll have tomorrow, close your eyes, nod off — and get a surprise awakening by the strangest roar you've ever heard coming from above and all around you. You picture a freight train packed with gorillas steaming through the treetops around your hotel, until the cacophonous howling passes on.
In the morning, sipping your delicious Costa Rican coffee on your hotel patio, you chance to see a group of modest-sized, black, long-tailed monkeys in some nearby trees. Cute little guys, you think. Little do you suspect that those animals — aptly named howler monkeys, one of the four monkey species found in Costa Rica — are your "steam-train gorillas" of last night.
The takeaway: Don't judge a monkey by its size. But do keep your eye out for howlers, white-headed capuchins, and squirrel and spider monkeys on your visit.
6. You'll see butterflies the color of the sky…
Of all the spectacular butterflies found in Costa Rica, none will catch your eye like the gorgeous blue morpho, a large butterfly with captivating sky-blue wings. You can spot them flitting throughout the country, mainly in the forests (and definitely in the preserves and many national parks), especially during the rainy season.
But for a guaranteed sighting and a chance to learn more about them, check out one of the country's many butterfly farms. Choose the right one, and you might actually be able to try your hand in the butterfly garden, collecting caterpillars and eggs or working with the butterflies themselves.
7. …and sky-colored rivers, too.
One of Costa Rica's best-kept secrets, the Río Celeste in Tenorio Volcano National Park gets its name from its color: celeste means "sky blue," but also "heavenly," and both translations are spot on.
The almost 4.5-mile circuit trail through the park takes you to a series of natural wonders: the Río Celeste waterfall, a postcard-perfect cascade falling into a pool of sky-blue water; a blue, blue, blue lagoon; the Borbollones, a stretch of bubbling thermal waters; Los Teñideros, literally "The Dyers," the magical spot where two rivers converge to create the sky-blue waters of the Río Celeste; and natural hot springs in a setting that couldn't be more gorgeous. And this is all just in one national park — there are more than two dozen others that'll make your previous Instagram photos look like amateur hour.
8. You'll come face to face with sloths.
When you visit Costa Rica's beautiful wild places, remember: Take. Your. Time. It's only then that you might spot a sloth, of the three-toed or two-toed variety, inching through the trees, munching on leaves, just hanging out, or even crossing the road (if you can call it that). They always blend in and they're never making a fuss — to spot them, you need to slow down and take in the world at their level. But once you find them, they'll be there for hours, maybe even days.
Sloths can spotted in many of the country's nature preserves; you'll have a good chance of seeing one in Manuel Antonio National Park, on the Osa Península, in Rincón de la Vieja National Park and Tortuguero National Park, and around Dominical/Uvita, among other places. Both two-toed and three-toed sloths are found pretty much throughout the entire country, though the three-toed variety are generally easier to spot. To up your chances, hire a guide — sometimes the sloths are balled up high in the trees, and if you don't know where to look, you might miss it!
9. You'll see both the Caribbean Sea and the Pacific Ocean at the same time.
The summit of Cerro Chirripó, Costa Rica's highest mountain at 12,533 feet, is one of the few places in the world where — if you're lucky and it's a clear day — you can see both the Caribbean and the Pacific simultaneously.
Climbing Chirripó is well worth the (usually) overnight trip, as you hike through a variety of landscapes, from lowland pasture to cloud forest to high-altitude páramo, an alpine tundra ecosystem. And the views — whether you get to see both oceans or not — are never short of spectacular.