Mapped: Nevada's 20 best hot springs
in paid partnership with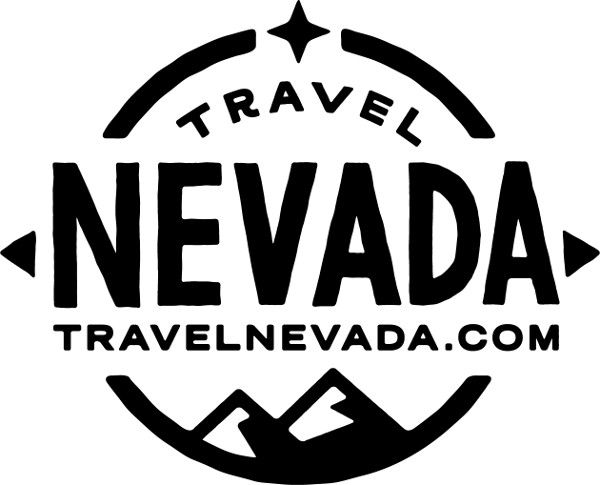 WITH MORE HOT SPRINGS than any other US state, Nevada presents something of a challenge in choosing where to soak. Here are 20 of the best springs, along with where to find them and tips on how to take advantage of this special natural resource.
1. Arizona Hot Spring
This three-tiered hot pool sits in a dark slot canyon near Hoover Dam. To get there, park at the trailhead on US-93 south of the dam and hike three miles down a flat sandy wash. Arizona Hot Spring is the most accessible spring from the Vegas Strip, so they do get busy. For your best chance at solitude, go for a late-night soak and consider camping on the beach on the edge of the Colorado River.
2. Gold Strike Hot Springs
Those who reach Gold Strike Hot Springs really have to work for it. Like Arizona Hot Spring, Gold Strike is located along the Colorado River only 45 minutes from downtown Vegas, but the four-mile approach hike through the narrow canyon is slightly more technical, requiring some scrambling and a few careful maneuvers. Once you make it, though, you get to relax in a natural spa where water seeps right out of fissures in the canyon walls.
3. Alkali Hot Springs
Goldfield, a semi-abandoned ghost town with a current population of 260, is the closest civilization to Alkali Hot Springs. While you might run into a few locals, there's a good chance you'll have these two in-ground, cement-lined soaking tubs all to yourself. Even though they're technically located on private land, camping is allowed. Just make sure to clean up after yourself, as with any of the hot springs mentioned here.
4. Spencer Hot Springs
The vast Nevada desert backed by the jagged peaks of the Toiyabe Range — that's the perspective you'll get soaking in these improved primitive pools. Sitting just off "America's Loneliest Highway," Spencer is easily accessible and consists of a super steamy metal tub and an in-ground spring. After you're done soaking, spend a night camping here, or head to nearby Austin — a historical town with a few cafes, antique shops, hotels, and the beautiful Miles End B&B — to shack up for the night.
5. Fish Lake Valley Hot Springs
Popular among ATVers and RV campers, Fish Lake Valley is one of the few hot springs in the state that offer amenities such as fire pits and BBQs. If you come here, embrace the company or try to hit it midweek when the crowds are smaller. Surrounded by two mountain ranges in the middle of Nevada's Great Basin, Fish Lake Valley has a large concrete hot pool with a temperature of around 105°F; it feeds two natural warm ponds that are ideal for lazing on a floating pool mattress. Tilt your gaze to the west and you'll be looking up at Boundary Peak — at 13,146 feet, it's the tallest mountain in the state.
6. Trego Hot Springs
While the Black Rock Desert is most famous for the 8-day spectacle that is Burning Man, this Northern Nevada expanse is also home to a number of sweet hot springs that provide an entirely different playa experience. The silty Trego Hot Springs is a good one, where soakers can enjoy a peaceful mineral-dense mud bath thanks to the sediment that makes up the bottom of the spring. This one's definitely clothing optional, so feel free to bathe in the buff. Just remember that water temperatures vary, so make sure to do a touch test before jumping in, and keep your dog leashed.
7. Carson Hot Springs Resort
Smack in the middle of Carson City, on the east side of Lake Tahoe, this no-frills, family-friendly hot spring resort has a large outdoor pool, 10 private soaking rooms where you can control the temperature to run between 95 degrees and 110 degrees, fire pits, and a powerful massage fountain known as "the hammer." You'll smell no sulfur from this water — it flows naturally from an underground spring at 121 degrees, but gets treated and cooled to create the variety of temperatures in the tubs and pool. The resort is open 7am-10pm every day.
8. Ruby Valley Hot Springs
Limestone ledges and a metal ladder provide easy entry at this series of hot pools on the border of the Ruby Wildlife Refuge, one of the most remote wildlife refuges in the Lower 48. Located in the middle of a large marsh, the region is prime habitat for migrating birds, mule deer, and antelope. The main soaking pool is large, deep, and a comfortable temperature for swimming, particularly in the late spring and early fall.
9. Paradise Valley Hot Springs
A large, well-maintained cattle trough next to the Little Humboldt River provides soakers a private and quiet place to relax in the midst of the Great Basin and its surrounding mountains. The water is typically clear, and locals have even built a solid wooden entry platform where you can stash your stuff while you soak. Some consider Paradise Valley Hot Springs one of the best in the state.
Tip: The source pool near the parking area is a scalding 130 degrees. Don't mistake this for the springs; just follow the stream down to the river to find the tub. And please, please keep your dog on a leash to avoid any accidents with the burning hot water.
10. Soldier Meadows Hot Springs
The multiple natural pools at Soldier Meadows sit adjacent to dozens of trails and creeks, and this is a great place to spend a night or two. Soldier Meadows Ranch is a working cattle ranch right next to the springs that offers lodging and home-cooked meals — or, if you prefer to rough it, there's plenty of free BLM camping in the area.
11. Kyle Hot Springs
Twenty miles off 1-80, Kyle Hot Springs is another easily accessible spot. The two plastic soaking tubs have gorgeous views of the mountains (sunsets are particularly nice here), and with average water temperatures in the low-90s, these springs are best enjoyed in the warmer months. The site has a historical feel, with the abandoned remnants of an old hot springs resort, including an original concrete tub.
12. Dyke Hot Springs
Another set of springs at the northern edge of the Black Rock Desert, Dyke Hot Springs consists of two single (or cozy two-person) bathtubs along the edge of a frog pond. When you arrive, find the piping that leads from the 150-degree source pond at the top of the hill down into the tubs. Fill 'em up, wait until the water is comfortable, and get your soak on while looking out at the high desert. Once you're done, drain the tubs to help keep them clean and algae free.
Near the springs is the tiny town of Denio. Its social hub is the Diamond Inn Bar, and two miles down the road, at Denio Junction, there's a motel where you can fill up on gas and get groceries. Also, if you're into rock hounding, this area is known for its rare black fire opals. Search them out on a tour with the Royal Peacock Opal Mine just south of town.
13. Rogers and Blue Point Hot Springs
More warm than hot, Rogers Hot Springs is located not too far from Vegas at Lake Mead National Recreation Area between Echo Bay and Overton. Best visited from September through May, Rogers and the nearby Blue Point Spring help support a desert ecosystem that includes vibrant desert palms and other greenery. If you're making a day trip out from Vegas, drive along the shore of Lake Mead on the way out, and then for an added bonus swing through the Valley of Fire on your way back to town.
14. Black Rock Hot Springs
Named after the recognizable rock in the distance that gives the Black Rock Desert its name, this large, sandy-bottomed pool is awfully inviting. Just be careful getting in, and always check the temp before fully submersing yourself. Use the wooden plank that leads to the pool to find the most common entry point, and avoid the other end of the pool, where the source water can be burning hot. And — as with all Nevada hot springs — keep your dog on a leash near the water so they don't jump in and cook themselves.
15. 12 Mile (Bishop Creek) Hot Springs
Hot, cold, hot, cold. That's the name of the game at this huge, steamy pool located along the Humboldt River in the northeast of the state. For that all-over tingly sensation, get toasty in the hot springs then dive into the chilly river. Or you can just sit back and soak, enjoying the views of the surrounding Humboldt Mountains.
Getting here is a little tricky, as you won't find these springs marked on most maps. From the town of Wells, make a left on 8th and drive 9.1 miles. Look for a dirt road on the right that's just past a series of old ranch houses. Head down this road for two miles until you reach the springs. Note that this road can get pretty hairy; a high-clearance vehicle is recommended. If your car can't make it to the end, go as far as you can and walk the rest.
16. Bailey's Hot Springs
Five miles north of Beatty, and just outside Death Valley National Park, Bailey's Hot Springs are located in a former railroad depot dating back to 1906. Stay overnight and you can get your soak on for free — there are RV hookups, plenty of camping spots, and even an on-site tepee for rent. The three private bathhouses are open 8am-8pm each day. Oh, and the resort has a couple of buffalo, Beavis and Butt-Head, living on the premises — make sure to say hello!
17. Bog Hot Springs
Bog Hot Springs are unlike any other springs in the state. Rather than a single pool, hot springin' here involves sitting right in the middle of a warm flowing river. Pools are terraced and temperatures vary, allowing you to find your ideal resting place. Be aware that the surrounding grasses can harbor microscopic red spider mites, which can leave you with red itchy bumps on your skin. Dip at your own risk!
18. Diana's Punchbowl
The scalding temps at Diana's Punchbowl make this the only un-soakable spring on this list, but it's a true geological wonder. In the middle of a large travertine hill, you'll find a sunken crater that measures 50 feet across by 30 feet deep and is full of 200-degree dark blue water. It's not unlike some of the hot pools found in Yellowstone. Just use care when approaching the cauldron — this is one hole you definitely don't want to fall into.
19. Steamboat Hot Springs
Steamboat Hot Springs is a commercial hot springs resort, just south of downtown Reno, with an outdoor tub, private baths, a steam room, massage, and aromatherapy. Water comes from a geothermal source and contains the same healing minerals you'd find in a natural hot spring. Drop-ins are welcome for the outdoor tub, but appointments (which can be made online) are recommended for any of the spa's other services.
20. Smith Creek Valley Hot Springs
Located on a dry desert lake bed in the middle of Northern Nevada BLM land, the two metal troughs at the Smith Creek Hot Springs are remote and well spaced, offering plenty of privacy. Smith Creek also isn't too far from Spencer Hot Springs, so double dip if you have the time.
What did you think of this story?