Photo Guide To Costa Rica's Most Epic Adventures
in paid partnership with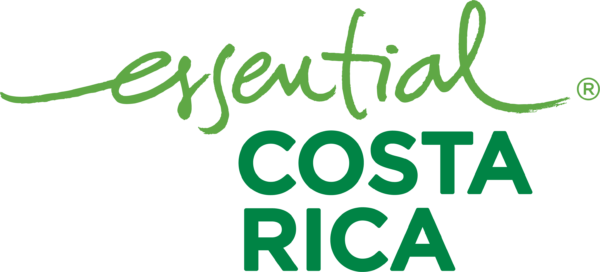 WHAT DOES YOUR EVERYDAY ROUTINE look like? Wake up. Commute. Work. Commute. Eat. Go to sleep. Wake up and do it again.
There's little invigoration there, nothing too fulfilling. You need to shake it up every now and again. When you're ready, here are some ideas. The following adventures aren't just rejuvenating; they might give you a new outlook on how to spend your downtime, and they'll definitely provide a healthy stock of water cooler heroism to inspire your coworkers to go out and explore for themselves.
Volcano trekking
Whether you can only squeeze in a quick day trip from San José, or you're afforded more time to rove the country, there are plenty of these magma monsters in Costa Rica. Hiking outfitters can guide you along the flanks of volcanoes and up to the principal craters for a glimpse at sulfuric lakes and hardened lava flows.
Just outside the capital, there's Irazú, Poás, and Turrialba (note that access to Turrialba National Park has recently been restricted due to eruptions in March, 2015). A bit farther north you'll find that perfect cone of a volcano, Arenal — but it's Arenal's smaller neighbor, Cerro Chato, that's one of my favorite spots in Costa Rica. You can sit watching toucans and the tranquil Lake Arenal to your left, while the volcano itself looms in front of you, smoke lazily spiraling out of its crater.
Caving
From easily explorable coastal caves to more advanced subterranean systems, Costa Rica has something for all skill levels of spelunkers. Playa Ventanas is a good intro and is manageable even by the claustrophobics among us — you can walk in from the beach, and there's a balmy sea breeze coming from the shoreline visible through the other side.
The Venado Caves, near Arenal National Park, sprawl over 2,700 meters with several chambers and small waterfalls, perfect for curious first-timers. More experienced spelunkers can explore the twisting arteries and tight squeezes of Barra Honda National Park in Guanacaste.
Waterfall jumping
Many Costa Rican waterfalls are perfect for reenacting that chase scene from Predator. Of course, you need to be smart about it — ALWAYS ask a local about safety and approach when attempting a waterfall jump. Beyond that, you'll simply have to muster the mettle to take the plunge. A few tips for a more controlled free fall:
Travel – jump out to clear any obstacles.
Arms out at first – this helps to stabilize your position while falling so you don't plunge in at an awkward angle.
Enter tight – feet pointed down, arms tucked at sides, butt clenched (that last part's important).
Popular falls can be found near Montezuma, with several smaller leaps (5-10 feet) accessible at the base and a larger waterfall (30-40 feet) above the principal one. Farther south near Platanillo is Nauyaca Falls — it has a higher degree of difficulty due to the fact that you have to scale the face of the cascade before reaching either of the two jump points, at approximately 20 and 50 feet.
If observing is more in line with your adrenaline threshold, check out the sheer power of La Fortuna Waterfall as it ribbons 120 feet into a turquoise pool at its base. No jumping here.
Surfing
Costa Rica's Pacific shoreline is dotted with dozens of great surf spots and the community and culture that comes with them. From Ollie's Point to Playa Negra and Sámara up in the Guanacaste region, down through Hermosa on the Costa Ballena, and Pavones farther south, you're sure to meet experienced wave hunters who can guide you to that dream swell.
However, this isn't to say the Caribbean is lacking in surf culture or gnarly waves; many advanced surfers hunt down the titans at Playa Cocles and Salsa Brava in Puerto Viejo. A near-shore coral reef throws up a swell they say — if you catch it under perfect conditions — you can ride for over a mile (it's important to note that while this reef shelf is the source of a great ride, it can also ruin a trip if you wipe out over its jagged coral).
If you're a beginner, it's a good idea to take a class at one of the many surf schools along both coasts. This approach will ensure you develop not only the physical skills you'll need, but the all-important eye that's necessary to find those curls best suited to your particular abilities.
Kayaking / canoeing
From the fresh waters of inland rivers, down to the mangroves, and out to sea, paddling can be one of the best ways to explore this awesome country. Local guides will teach you the ecological importance of Costa Rica's interconnected waterways while making sure your boating experience remains safe.
Cerulean rivers, like the Río Claro near the Osa Península, forge their way through rainforest to hidden series of waterfalls as kingfishers flit around, skimming the water. Or try exploring the mangroves in Damas Island Estuary, just outside of Manuel Antonio National Park, which leads out to the open sea with vanishing views of the coast and coral reefs. There's also great island-hopping potential when you're traveling by paddle: Tamarindo to Isla Capitán in Guanacaste, or Tortuga Island from Curú Wildlife Refuge in Nicoya.
Ziplining
Originally a pragmatic mode of locomotion used by scientists to study flora and fauna with minimal impact on their delicate tropical environments, ziplining is perhaps the greatest of Costa Rica's adventure activities. Due to the country's mountainous topography, you can find a zipline tour in pretty much any region you're visiting.
Most outfitters will take you on a series of ziplines that weave in and out of rainforest canopy and across some white-knuckle valleys. Tip: Don't pass up the Tarzan swing that's usually part and parcel of these tours.
Whitewater rafting
Whitewater rafting certainly isn't unique to Costa Rica, but there are many runs here that are as epic as you'll find anywhere. Though smaller-class rapids do exist (on the Pejibaye and Savegre Rivers, for instance), many visitors can't help but juice their adrenaline glands on the Class IV and V stretches on rivers like the Sarapiquí and Pacuare.
Local outfitters will give you the proper guidance and safety training to ensure your trip is both exhilarating and safe. When planning a trip, keep in mind that the flow of these rivers can fluctuate greatly from day to day in the rainy season — it's probably best to check conditions on the ground before booking.
Snorkeling / diving
The marine environment in Costa Rica is just as expansive, diverse, and enthralling as that above water. Explore various reef systems, get lost in schools of curious fish, and — if you're lucky — scope a sea turtle or dolphin while you're at it.
There are plenty of offshore snorkel and dive options on both the Pacific (Tortuga Island or Caño Island are standouts) and Caribbean coasts (check out Cahuita or Manzanillo). Scuba certification is an option if you're compelled to spend more time in the depths. Enlist the help of a local guide; they'll be able to interpret your surroundings and draw your attention to marine features that can otherwise be easily overlooked.
What did you think of this story?