in paid partnership with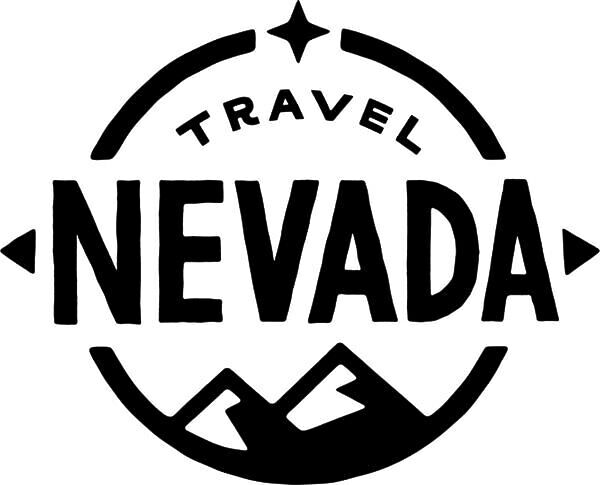 FACT: There are more ghost towns in Nevada than towns occupied by the living. By that count, it would take you years, if not a lifetime, to explore all the ghost towns in the state. If you want to whittle that task down to something more manageable, here are 6 awesome spots to get started.
Berlin (Nye County)
The remote town of Berlin has more than one type of resident ghost. Long before it was occupied by miners in the late 1800s, Berlin was home to a sharp-toothed carnivorous marine reptile who roamed the warm ocean waters inundating Nevada 225 million years ago. Berlin's first ichthyosaur fossils were discovered in the 1950s, and excavations revealed giant remains of these ancient animals that reached lengths of 50 feet. Since the initial findings, approximately 40 ichthyosaurs have been uncovered in the hills above Berlin.
And the town itself? In 1897, in the post-dinosaur era, Berlin was founded as a small mining camp with a peak population of 300. A couple of local watering holes, a stagecoach station, a stamp mill, a school, and two blacksmith shops helped make up the 20-building town. Its downfall began shortly after, in 1907, when the miners demanded higher wages and were refused. Today, 13 old wooden buildings still stand and have been incorporated into Berlin-Ichthyosaur State Park, which has an extensive trail system and hosts guided tours to see ichthyosaur fossils.
The park also has camping spots and, since Berlin is a ghost town in the truest sense, these are the coziest accommodations you're going to find. There are no restaurants, lodging, or services of any kind.
Find it: 23 miles east of Gabbs, off NV-844.
Rhyolite (Nye County)
Rhyolite, located just outside Death Valley National Park, experienced an incredibly short-lived boom. Established in 1905 as a silver and gold town, its population quickly grew to 6,000 residents, but unfortunately for investors the value of Rhyolite's ore was grossly miscalculated. During the initial frenzy three railroad lines were built, along with a handful of banks, a red-light district, and a stock exchange — all at a cost that far exceeded the value that was extracted from the ground over the town's lifetime. In less than five years, Rhyolite was nearly abandoned with just a few hundred residents left.
In its heyday, there were over 53 saloons to choose from across the few blocks of town, and this sparked local resident Tom Kelly's creative genius: Rather than chuck all those empty beer bottles into a landfill, why not use them to build a house? Over five and a half months, it's estimated Kelly collected over 30,000 Adolphus Busch (now known as Budweiser) bottles and plastered them together with adobe mud. The result was the foundation of a three-bedroom house that Kelly eventually raffled off.
In 1925, Paramount Pictures took over the town, featuring the bottle house in two flicks — The Air Mail and Wanderers of the Wasteland. Following that, the house was lived in for many decades, but eventually fell into disrepair until it was acquired by the Bureau of Land Management and restored in 2005. While you can't go inside the bottle house today, a visit to the site provides a glimpse into Rhyolite's quirky past.
These days, though, Rhyolite is most famous for the Goldwell Open Air Museum, where art and history meet. In the 1980s, a group of artists led by Belgian sculptor Albert Szukalski traveled to the Amargosa Desert and created what could be considered one of the spookiest art installations in the American West. "The Last Supper," Szukalski's centerpiece, consists of a series of eerie ghost-like plaster figures draped in flowing white robes. The Goldwell Open Air Museum now hosts a diverse outdoor sculpture garden, which is free and open to the public 24 hours a day; for some freaky starlit photography opportunities, visit in the wee hours of the night.
Find it: 120 miles northwest of Las Vegas, near the intersection of US-95 and NV-374.
Jarbidge (Elko County)
Set in a canyon that the Shoshone Indians believed to be patronized by an evil man-eating giant, this remote ghost town along the Nevada-Idaho border is located over 20 miles from the nearest paved road. Founded by prospectors around 1910, Jarbidge drew in over 1,500 residents over the course of a 30-year boom that saw the town produce over $10 million in gold. Its growth wasn't without hardship, though. In 1919, a basement whiskey distilling operation erupted in flames, burning 20 businesses and homes to the ground.
When you roll up to the main drag today, look out for the bar, trading post, and a B&B among the wooden shopfronts. You can also see the remnants of the jail, former brothels, and an old hotel. For an authentic look at modern-day Jarbidge, visit for the Halloween pig roast or for Jarbidge Days — the town's largest annual celebration takes place every August, and features a parade, live music, local food, and a cowboy church service.
Sitting 8,000 feet above sea level and surrounded by the peaks of the Humboldt-Toiyabe National Forest, the Jarbidge area offers everything from horseback riding and fishing in the summer to snowmobiling and cross-country skiing in the winter. There are also five riverside campgrounds near town for those who want to sleep under the stars.
Find it: 18 miles north of Jackpot on Highway 93.
Belmont (Nye County)
Back in the 1870s, Belmont's Cosmopolitan Saloon — a two-story watering hole and dance hall — was the place to be after a hard day's work. Frequented by miners and controversial female entertainers known as hurdy gurdy girls, the bar stayed in operation through the 1930s before falling into disrepair as the mines closed and the town's 2,000 residents moved on. Destroyed by vandals in the late 1980s, these days the Cosmopolitan is hardly recognizable.
However, there's a new place to mingle in town — Dirty Dick's Saloon. One of the few businesses in operation in Belmont, this Old Western bar is known for its strong Bloody Marys — recipe courtesy of Dirty Dick himself — and its 4th of July celebration that sees hundreds of bikers cruise into town.
Home to less than a few dozen residents, Belmont today is completely off the grid, but that doesn't mean there isn't plenty to see. Once the Nye County seat, the town has an impressive courthouse that was recently renovated, along with the 150-year-old remains of mill sites, a school, cemetery, and a church that's an exact replica of the original from 1872. It's also said that murderer Charles Mason once hid out in the courthouse — look closely and you'll see his name etched into one of the door frames.
For those wanting to dig deeper into Belmont's past, the historic Belmont Inn is currently being restored and offers free lodging by appointment to those willing to lend a helping hand.
Find it: 46 miles northeast of Tonopah off State Route 376.
Metropolis (Elko County)
Most Nevada ghost towns experienced their boom and bust through mining. Not so Metropolis. In 1910, the Pacific Reclamation Company had a vision for a utopian 40,000-acre farming community in the middle of the vast Nevada desert. Over the next two years, a Salt Lake City contractor was hired to build a 100-foot-tall dam, and Mormons from nearby Utah flocked to this visionary town. Soon after, Metropolis was a flourishing commercial center with a hotel, a school, and even an amusement park.
The glory didn't last long, however. First, the town faced a serious drought thanks to a water rights lawsuit with the downstream town of Lovelock. Jackrabbits destroyed crops, Mormon crickets invaded by the millions, and a devastating fire raged through town. Then there was a little thing called typhoid. By 1950, Metropolis was completely abandoned.
All that remains today are the mysterious remnants of the Lincoln School, the foundation of the Hotel Metropolis, and a cemetery where many of the pioneer settlers are buried. Driving through Wells, where the nearest services are located, make sure to stop by Bella's Restaurant & Espresso and order up a hearty plate of her famous chicken fried steak.
Find it: 14 miles northwest of Wells along County Road 754.
Goodsprings (Clark County)
When you get to the 200-person town of Goodsprings, go straight to the Pioneer Saloon, the longest-standing bar in Clark County. Order a beverage, chat up the bartender, and get to know the local watering hole. Built in 1913, it's the social hub of this desert town, and rife with history and ghost tales.
The saloon's most famous event took place in 1915, when a dealer caught a miner with a cheating hand. The dealer pulled out his gun and shot the miner three times, and those bullet holes are still visible in the wall. Some bar patrons even report seeing the miner's ghost hanging out in the back of the bar, but we won't comment on whether those tales have anything to do with imbibing one too many… The ghoulish stories have given rise to something beautiful: the secret spicy sauce slathered over Pioneer's Ghost Burger, which has been featured on the Food Network.
Named after Joseph Good, a cattle rancher whose livestock once roamed the foothills of the Spring Mountains that sit above town, Goodsprings was a hub for zinc and lead mining and produced a total of $24 million in ore in the early 1900s. The mines continued production well into the 1960s, and thus the town was never completely abandoned. In addition to the saloon, other walkable sites include the Good Springs School, which is still in use today, the Mercantile Store, and the remnants of the Fayle Hotel, which burned down in 1966.
Find it: 34 miles southwest of the Las Vegas Strip along I-15.
More like this