in paid partnership with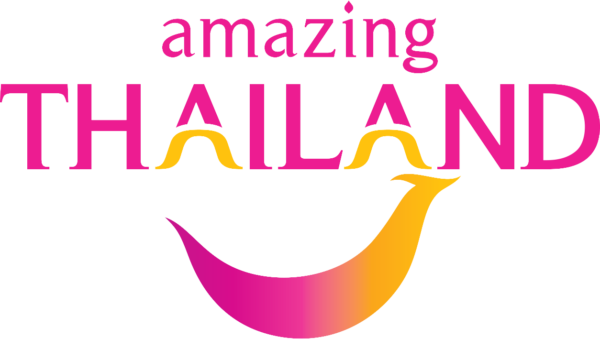 I'VE BEEN TO MANY of Thailand's islands, scattered along the coastlines of the Andaman Sea in the west and Gulf of Thailand in the east. Each is unique and wonderful, which makes picking favorites difficult. But after all these years, I have grown fond of certain islands. These are the ones I return to, these are the ones I dream about — these, to me, are the country's most captivating islands.
Ko Tao
Ko Tao is all about scuba diving. Dive spots, dive shops, dive resorts, and dive talk permeate every inhabited inch of the island. More than a dozen prime dives ring this small piece of land, including the Chumphon, Southwest, and Twin Pinnacles; Japanese Gardens; and several awesome wrecks like the Tuk Tuk Wreck and HTMS Sattakut. Dive trips and certification classes are affordable; the water is warm and clear. It's little wonder divers flock here.
But diving isn't the only activity. Go rock climbing with Good Time Adventures. Or rent snorkeling gear and a kayak and paddle around the island, exploring its less developed beaches, coves, and sister islands like Mango Bay and Ko Nangyuan. Rise early for a morning hike or mountain bike ride into the hilly, forested interior on the northern and eastern sides. Find a beach all your own before returning to Sairee for a drop-in yoga session. Finish with a traditional Thai massage at Jamahkiri Spa, and linger over a green tea on their cliffside deck high above Shark Bay as the sun sets.
Accommodations, restaurants, bars, and shops are primarily clustered in Mae Haad Bay, Sairee Beach, and Sairee Village on Ko Tao's western shore, but several resorts have staked out southern coves like Chalok Bay. Ko Tao has done a knockup job balancing development with the island's laid-back character. Attractive yet modestly sized bungalows and lodges are available across the price spectrum. You can get a lot of value here for $50 dollars a night. Bars and restaurants line Sairee Beach, the island's nightlife hub. They stay open late, serving up whiskey buckets and fire spinners, but the high-energy scene isn't overly raucous like that of its neighbor, Ko Phangan.
When to visit: July to September for best water clarity
What to know: Like many islands on this list, Ko Tao has no garbage facilities, so consider your impact. A full-moon-party boat leaves Ko Tao for Ko Phangan in the evening, returning the next morning.
How to get here: Overnight ferries depart Surat Thani (board early to stake a spot). High-speed catamarans leaving from Chumphon do the trip in as little as 90 minutes.
Ko Kradan
Pristine, silky white-sand beaches are Kradan's calling card, drawing day-trippers from nearby, less scenic islands and overnight visitors looking for sun, sand, and tropical fish swimming in crystal-clear water. Among the many islands of Trang province, Kradan stands out among its neighbors — Ko Lanta included — as having perhaps the most idyllic beaches around.
The island's eponymous main beach, located on the eastern shore, is over 2km long and lined with shady cashew, palm, and mangrove trees. Soft white sand plunges into turquoise water where a shallow hard-coral reef lies just 50m offshore. North of Kradan Beach, find a slice of solitude at the smaller and less crowded Ao Pai. Huge limestone boulders dot Sunset Beach, a 15-minute jungle walk from main beach to the west coast, where tide pools lure swimmers and snorkelers. Ao Niang, on the southern shore, stretches for 800 meters.
Accommodations are basic, limited to a handful of budget bungalows, a couple upscale resorts, and some lovely beach campsites. Meals and cold Chang beers are available at the resorts, but otherwise nightlife is nonexistent.
When to visit: November to April
What to know: Bring cash! No ATMs and credit cards aren't generally accepted. Electricity may be unavailable in some resorts during certain hours. Wifi is around but relatively slow.
How to get here: Speedboat companies and longtail water taxis make the trip (45-70 minutes) from Trang's Pak Meng pier. The Lipe-Lanta ferry also stops at Kradan.
Ko Tarutao
Tarutao National Marine Park's namesake and the largest island in the archipelago, Ko Tarutao feels like something out of a Robinson Crusoe novel or Swiss Family Robinson. The dense jungle interior is surrounded by sweeping beaches punctuated with dark caves, limestone cliffs, mangrove forests, and hidden coves. Its colorful past includes stints as pirate hideout, penal colony, smuggler stop, and Survivor location; the island now specializes in birdwatching, shell collecting, and long walks on the beach.
Everything on Ko Tarutao seems bigger, taller, deeper, darker. Check out massive Crocodile Cave with its intimidating entrance on one of the park's guided tours or on your own using a rental kayak. Tides will determine how deep you can explore, but go as deep as you can, all the way to the back until it bursts open into thick, untouched jungle.
Park staff manages the island's only accommodations — basic bungalows and campgrounds (tent rentals available) — and services — a pretty good restaurant and well-stocked mini-mart. Nightlife consists of watching the sunset on Son Bay with a can of beer or maybe hanging out around a driftwood beach campfire.
When to visit: November to May
What to know: The national park charges a 200-baht per-person, cash-only admission fee. Stick to the park-patrolled northern part of the island.
How to get here: Daily boat service from Ko Lipe and Pak Bara
Ko Lipe
When I first traveled Thailand 10 years ago, Ko Lipe was everyone's worst-kept secret. Once an outpost, Ko Lipe has grown dramatically over the years. As word spread of its white-sand beaches, cheap beachside bungalows, and chill, "off-the-beaten-path" vibe, more and more travelers started landing on its shores. Located off the edge of Tarutao National Marine Park, Ko Lipe is tiny — you can walk around it in an hour. It's intimate and easy-going; it only takes a few days to feel like you've lived there forever.
Ko Lipe's three main beaches are the ubiquitous Sunrise and Sunset Beaches, as well as the equally popular Pattaya Beach. Help keep the island pristine (and catch a free ride to uninhabited neighboring islands Ko Adang, Ko Rawi, and Ko Tong) by taking part in the weekly beach cleanup, which meets every Monday at 10am on Walking Street, Pattaya Beach.
Beachside accommodations are simple but please many pockets, consisting of budget huts to upscale bungalows and lodges. Most of them are huddled around the three main beaches along with the island's restaurants and bars. There are a bunch of cool nightlife scenes at standalone and resort bars, so take your time, stroll the beaches, and choose the bamboo bar with just the right fire show, drinks, and music for you.
When to visit: November to May
What to know: Lipe is like a magnet, constantly pulling you in. Be careful — many a missed flight started with a missed boat in Ko Lipe.
How to get here: Daily boat service from Pak Bara, Ko Phi Phi, Ko Lanta, Trang, and Langkawi, Malaysia
Ko Lanta
If other nearby islands are the hard-partying coed, Ko Lanta is the wiser, been-there-done-that uncle who still knows how to have a good time. Ko Lanta (aka, Ko Lanta Yai) caters to a mellower, older crowd and families toting young kids. While it has all the activities you've come to expect of a Thai island — diving, kayaking, caving, massage — the main event here is strolling one of the eight beaches or enjoying simple (and spicy!) local seafood dishes. It's the place to rest and recharge, an escape from your escape, with a decent internet connection.
The entire west coast is a seemingly endless pearl necklace of six beaches. The most popular are those closest to Ban Saladan pier, including family favorite Hat Khlong Dao and larger Ao Phra-Ae. The farther south you go, the more remote the beaches feel, like Kantiang Bay. Named one of the "Top Ten Tropical Beaches in the World" by the Sunday Times of London, it's a lightly developed white-sand beach that stretches for a glorious kilometer and has the best swimming on the island.
Even though Ko Lanta's nightlife is much more subdued than nearby Phi Phi or Phuket, there are still plenty of places to find cold drinks, live music, and midnight revelry. Nightlife is concentrated in Kor Kwang, where you'll find bamboo bars and beachfront restaurants. The whole spectrum of accommodation from luxury to budget can be had, but popular lodgings book quickly in peak tourist season (winter holidays).
When to visit: November to April
What to know: Take a break from swimming and sunbathing to check out the Chao Leh Museum on Ban Sanghka-U Street. It pays homage to the seafaring culture that still plies these waters and lives in traditional stilt villages.
How to get here: Daily boat service from Krabi, Ao Nang, and Phuket
Ko Mak
One of the smallest and certainly the flattest (easy motorscootin'!) island on this list, Ko Mak consists of a hardworking interior of palm, rubber, and coconut plantations surrounded by a coastline of sleepy white-sand beaches. Unless you're interested in speculating on rubber futures, stick to the periphery.
Ko Mak is free of raucous nightlife and major commercial development. The beaches are pristine, and the whole island is easy to explore by foot, bike, or kayak. Locals have fought off all major development attempts that would compromise the chill vibe. They have, however, embraced a trail network of red-dirt cuts that crisscross the island, so rent a bike and go mountain biking Ko Mak style. For adventure on the water, rent a kayak and explore the hidden beaches and tucked-away coves on the island's rugged northern and eastern coasts.
There are only about 30 lodging options, predominately small mid-range bungalow operations or boutique resorts. Most are clustered around Ao Kao on the southwest coast, but several high-end resorts are situated on private beaches and offer the most seclusion. The resorts have restaurants and bars, which comprise the majority of the island's rather muted nightlife. A handful of standalone bars and restaurants can be found around Ao Kao. Ko Mak also has a thriving weekly outdoor market with fresh-caught seafood, prepared foods, and fruit.
Ko Mak has grown considerably in the last 10 years. On my first visit, I counted only seven lodging options. The five families that own most of the island have resisted major development up to now, but for how long? Best to go now and say you did Ko Mak before it turned into the new Ko Phi Phi.
When to visit: October to April
What to know: There's no bank or ATM and only basic medical service. Courtesy of artist Khun Somchai, find the overgrown erotic sculpture garden located about 1,000 feet inland from Ko Mak Resort.
How to get here: Boat service from the mainland in Trat at Laem Sok and Ko Mak piers in Laem Ngop. Connections from/to Ko Chang and Ko Kut also available.
Ko Chang
The heavyweight island in an archipelago that includes Ko Mak, Ko Chang has awesome nightlife, excellent snorkeling and diving, all manner of accommodation, thick jungle mountains, and every island amenity imaginable, yet you can still find a strip of silky white sand to call your own on Thailand's second-largest island.
Ko Chang is your one-stop shop for all things island in Thailand: sailing, snorkeling, diving, hiking, kayaking, off-roading, caving, sunbathing, cooking classes, elephant trekking, spas with massage, aromatherapy, reflexology, etc. The best part is how easy it is to book rentals and spa visits and join tours — outfitters are everywhere along the western coast's towns and beaches. Normally, you'd have to string together several islands in Thailand (and spend more money and more travel time) to experience the range of activities found just on Ko Chang. There are also a half dozen documented waterfalls (and surely countless others waiting to be "discovered"), including Klong Nueng, which you absolutely must check out. Somehow, someway, Ko Chang manages to please an ever-growing number of diverse visitors without completely spoiling the natural beauty and unique character that first brought travelers here in the 1970s.
The island's west coast is where it's at — Lonely Beach, popular with the backpacker set, has a hopping bar scene where the beachfront party lasts all night. Think bamboo bars and whiskey buckets. White Sand Beach is the most developed, with all manner of mid- and upper-range accommodation, restaurants, and bars. It's more umbrella drink and poolside couch. For a laidback Ko Chang, stretch your baht and enjoy fewer crowds on Hat Khlong Phrao or Bang Bao.
When to visit: October to April
What to know: Ko Lanta's lodging sells out in peak season, so book ahead.
How to get here: Boat service from Laem Ngop in Trat takes 45-60 minutes.
Ko Phi Phi
Oh, Ko Phi Phi, no matter how many hotel developers, bar owners, and real-estate speculators descend on you, I'll always love you. You are the most gorgeous island in Thailand, if not the world, and nothing can completely detract from that.
Images of the Phi Phi islands (the developed Ko Phi Phi Don and its protected sister island Ko Phi Phi Leh) in The Beach are what first brought me, like so many other backpackers of my generation, to Thailand. Though we never found Alex Garland's utopia on Leonardo DiCaprio's set (we arrived 10 years too late), we did find the answer to our burning question: Can a place of such unrivaled beauty really exist? Yes, it's called Ko Phi Phi, where limestone cliffs plunge into turquoise water beside white-sand beaches. With such indescribable beauty, it's not hard to imagine the main attractions here — sunbathing, diving, swimming, snorkeling, sailing, and partying. No trip to Phi Phi is complete without spending a day on Ko Phi Phi Leh's stunning Maya Bay, which may be the most beautiful beach in the world. Leo sure thought so.
While there are some peaceful escapes to the south and north, most of the island's accommodation and famous nightlife are crammed into the narrow strip between mirror-image bays Ao Ton Sai and Ao Loh Dalum. Hotel bars offer live music in swanky piano lounges, or try a fire show and whiskey bucket down on the sand at one of the many popular beachfront bars.
When to visit: October to May
What to know: Like the Louvre or Vatican City, Ko Phi Phi is a crowded and pricey must-do for travelers, but I recommend checking it out in the off season.
How to get here: Boat service from Phuket and Krabi, as well as many neighboring island connections
Ko Jum
Most of Ko Jum's action takes place on the island's west coast, where the best beaches are strung together like a wild, sandy chain. Long Beach is the largest and most popular, but for a more secluded and intimate beach experience, head north to Ao Si, Ao Ting Rai, or Ao Luboa.
Ko Jum's main activity is doing nothing at all — lounge in the sun, stroll the sand, swim, snorkel, read a book in a hammock. For a heart-pumping break from sunbathing, hike the island's prominent peak, the 395m Khao Ko Pu. Guided hikes are available for around 1,000 baht per person, including lunch. Snorkeling and scuba diving day trips can also be arranged.
Ko Jum has a few proper resorts, but accommodations mostly consist of little bungalows, lodges, and villas. Million-dollar views and a beachside location can be had for about $20 a night. Beach bars and resort restaurants comprise the island's burgeoning yet mellow nightlife, where a cold beer, delicious fruit shake, or grilled fish plate is never far away.
When to visit: November to April
What to know: The island virtually shuts down in the off season (May to October). Some beaches become dangerously rocky at low tide. The northern tip is so isolated by jungle mountains that many locals consider it a separate island, Ko Pu.
How to get here: The Krabi-Ko Lanta ferry stops at Jum. The 75-minute trip can fill up, so book in advance. Boat service is also available from Laem Kruat.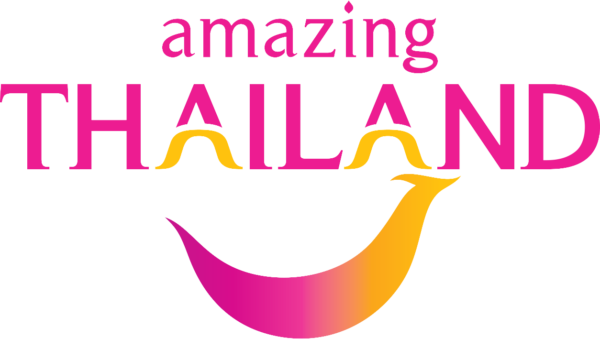 This post is proudly produced in partnership with
Tourism Authority of Thailand
and STA Travel, working together to tell stories of the peoples, places, and cultures that make Thailand special.