The Interior of This Italian Church Is Like Nothing You've Seen Before
Naples, Italy, is crowded, noisy, and chaotic. The traffic is lawless and incessant, and the streets are narrow and packed with vendors hawking their wares, patio furniture from cafés and restaurants, and pedestrians trying not to get run over by vehicles. Visitors to the city who can only take so much of this madness would do well to take a quick break in a church. They are quiet, mostly empty, and they are just about everywhere in Naples. The Church of San Gregorio Armeno, for example, is located in one of the busiest and most famous streets of Naples, and will not only help you escape the outside tumult, but will blow your mind with its extravagant decor.
The Church of San Gregorio Armeno (Saint Gregory of Armenia), also known as the Church of Santa Patrizia (Patricia of Naples) dates back to the eighth century, but its dazzling interior decor is from the late 16th century. The church is indeed a striking example of Neapolitan Baroque architecture, a style whose purpose is to awe with lavish details and colours, and general over-the-topness and grandeur.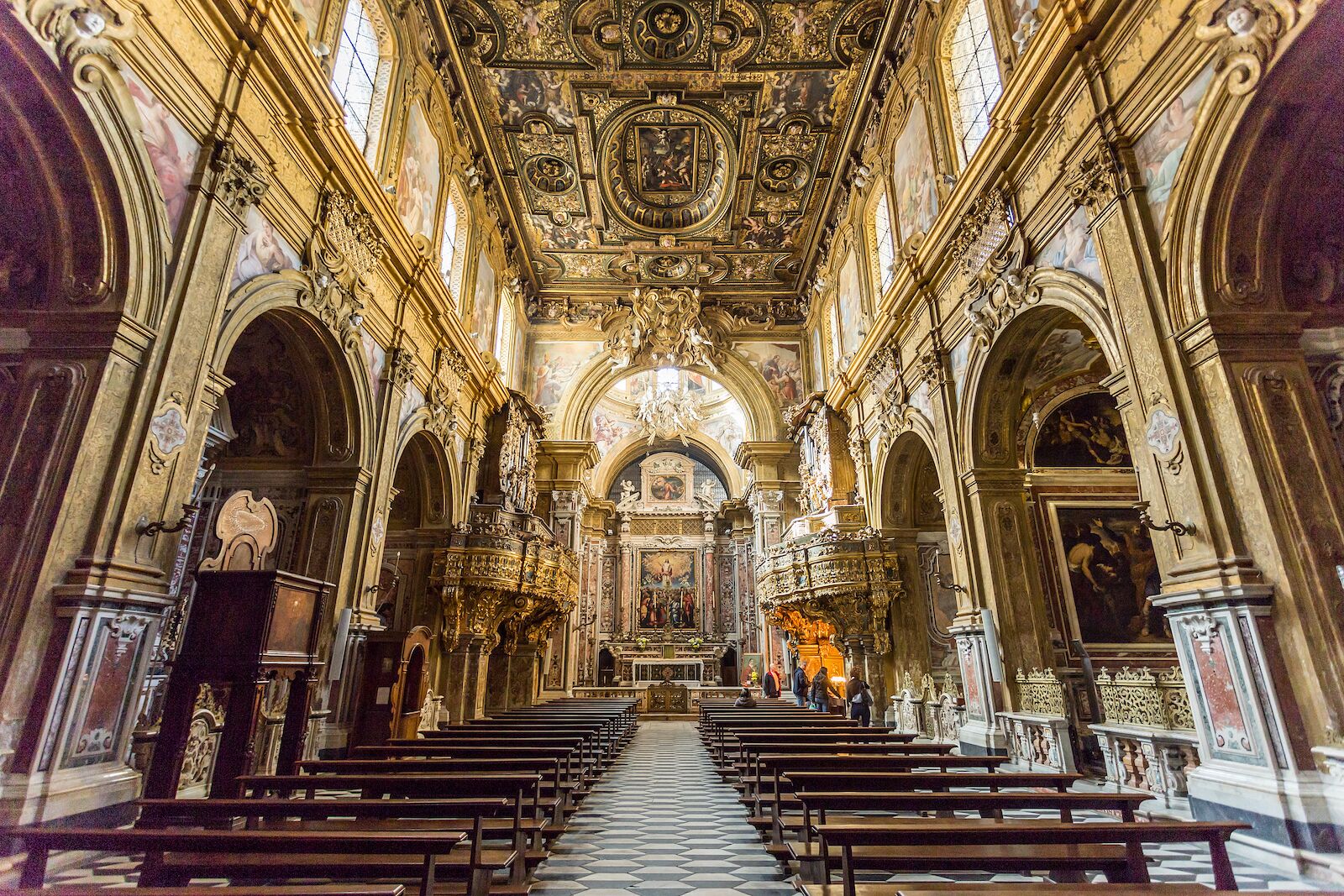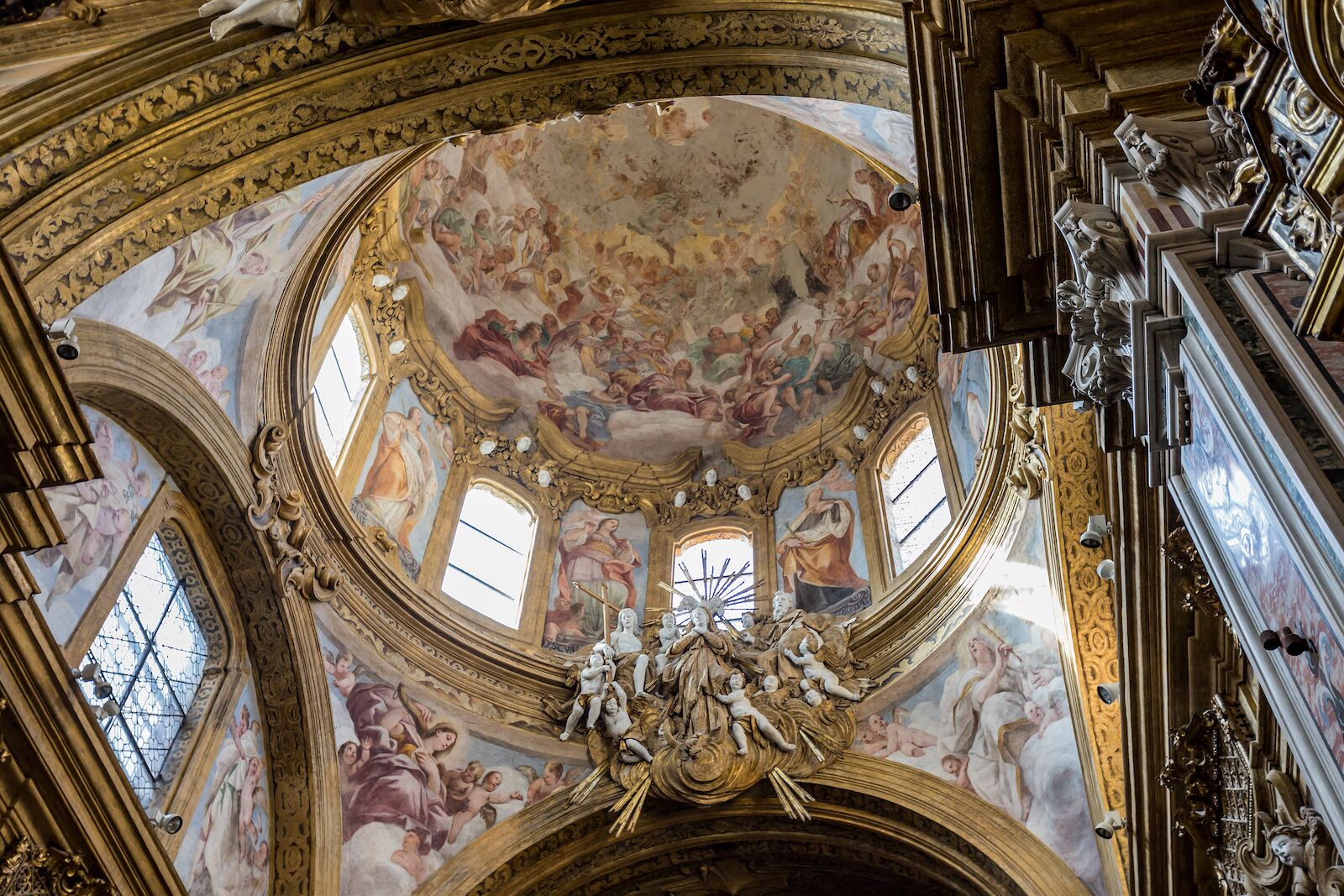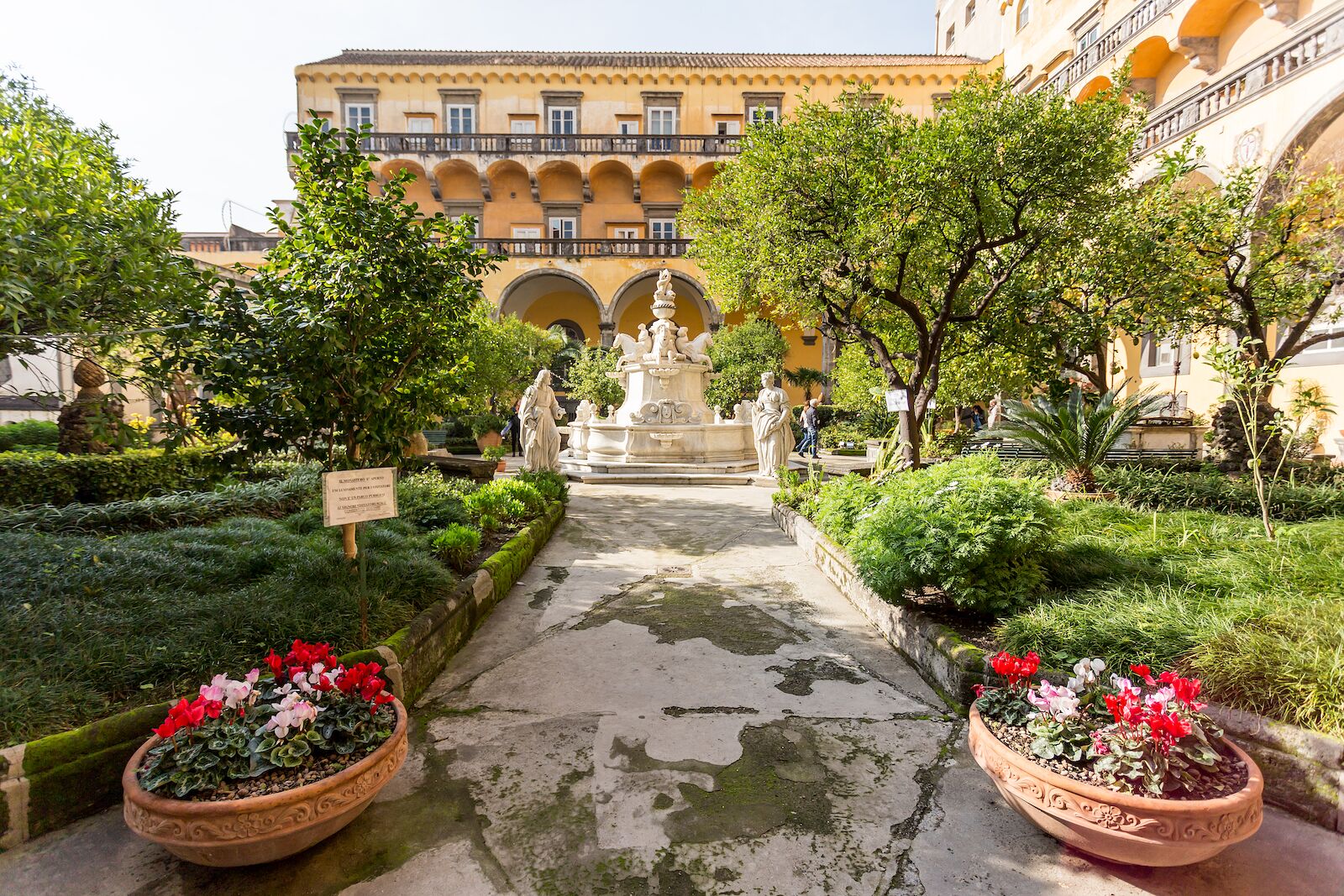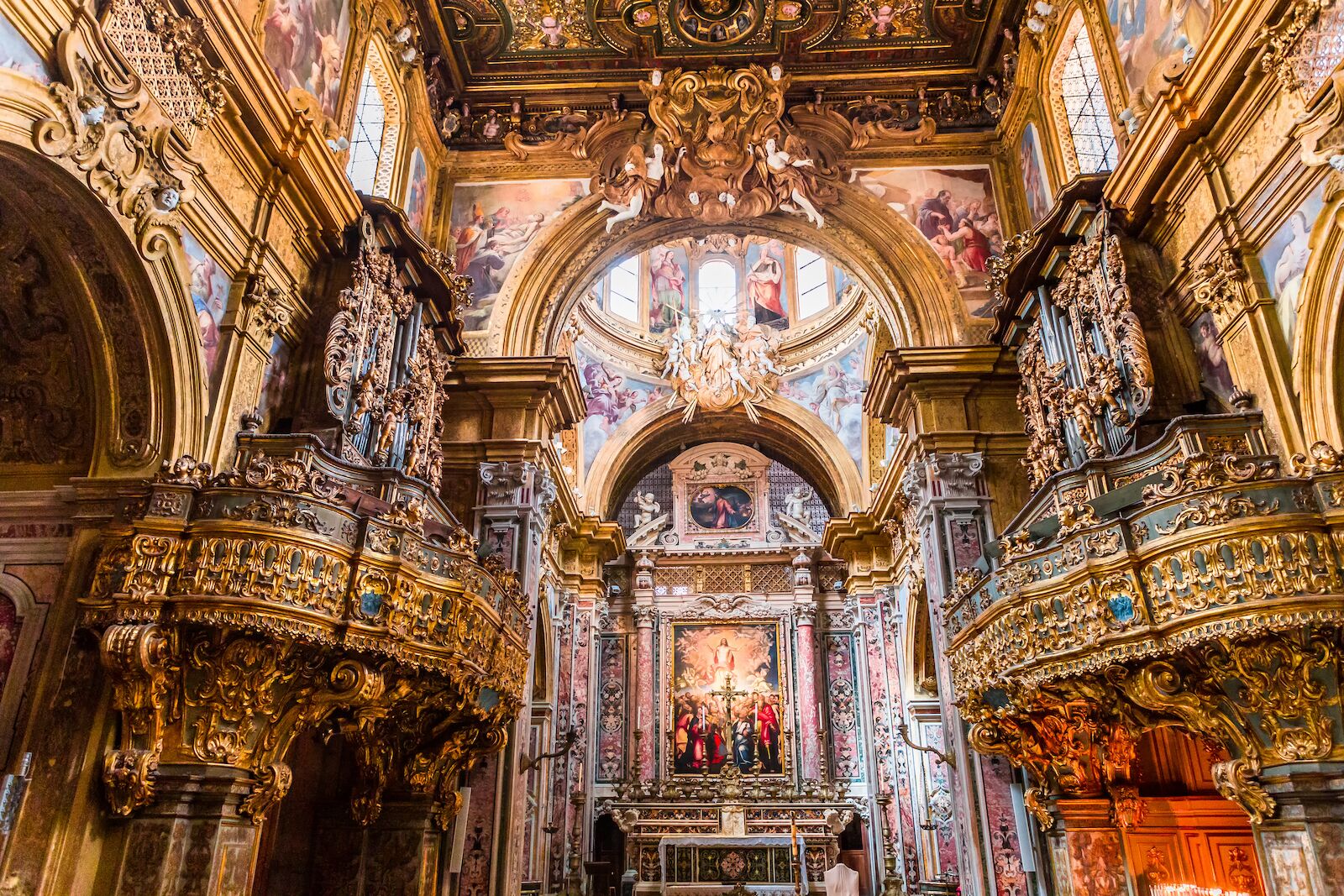 Stand under the carved wooden ceiling, look at the painted cupola, and take in the imposing organ — seemingly every inch of this church is excessively gilded, painted, or carved.
Once your senses have been overwhelmed inside the church, make your way to the tranquil adjacent cloister and its lovely garden. There are benches where you can sit and admire the famous marble fountain of Jesus meeting the good Samaritan.
Visiting the Church of San Gregorio Armeno is free, but note that opening hours are restricted to 9:30 AM to 12:00 PM.
Address of the Church of San Gregorio Armeno: Via S. Gregorio Armeno, 1, 80138 Napoli NA, Italy
What did you think of this story?