This Luxury Villa Is the Secluded Mountain Getaway You've Been Dreaming Of
We all dream of a place where we could get away from it all and seclude ourselves in nature — no work, no bothersome family members, no annoying neighbors. For those who like camping, it's easy, just pack up your gear and you're set to spend a couple of days living like a hermit in the woods; for those who like to combine solitude with luxury and comfort, however, there is Earthlight Villa.
Built high up in the mountains (on the top of Pioneer Ridge to be exact) near Orondo, Washington, Earthlight Villa is the ultimate refuge from daily life. The nearest town is a 15-minute drive away in an all-wheel-drive vehicle and there are no neighbors to share the stunning views with — only deer prancing about.
And the views are seriously impressive. From this altitude, almost sitting above the landscape, guests have a panoramic vista on the surrounding peaks and the Columbia River winding its way down the state. The house is made to enjoy those views fully with huge floor-to-ceiling windows on three sides and a wraparound deck furnished with a couple of loungers, a fire pit, and a hot tub. There are also a couple of swings in the yard if you feel playful.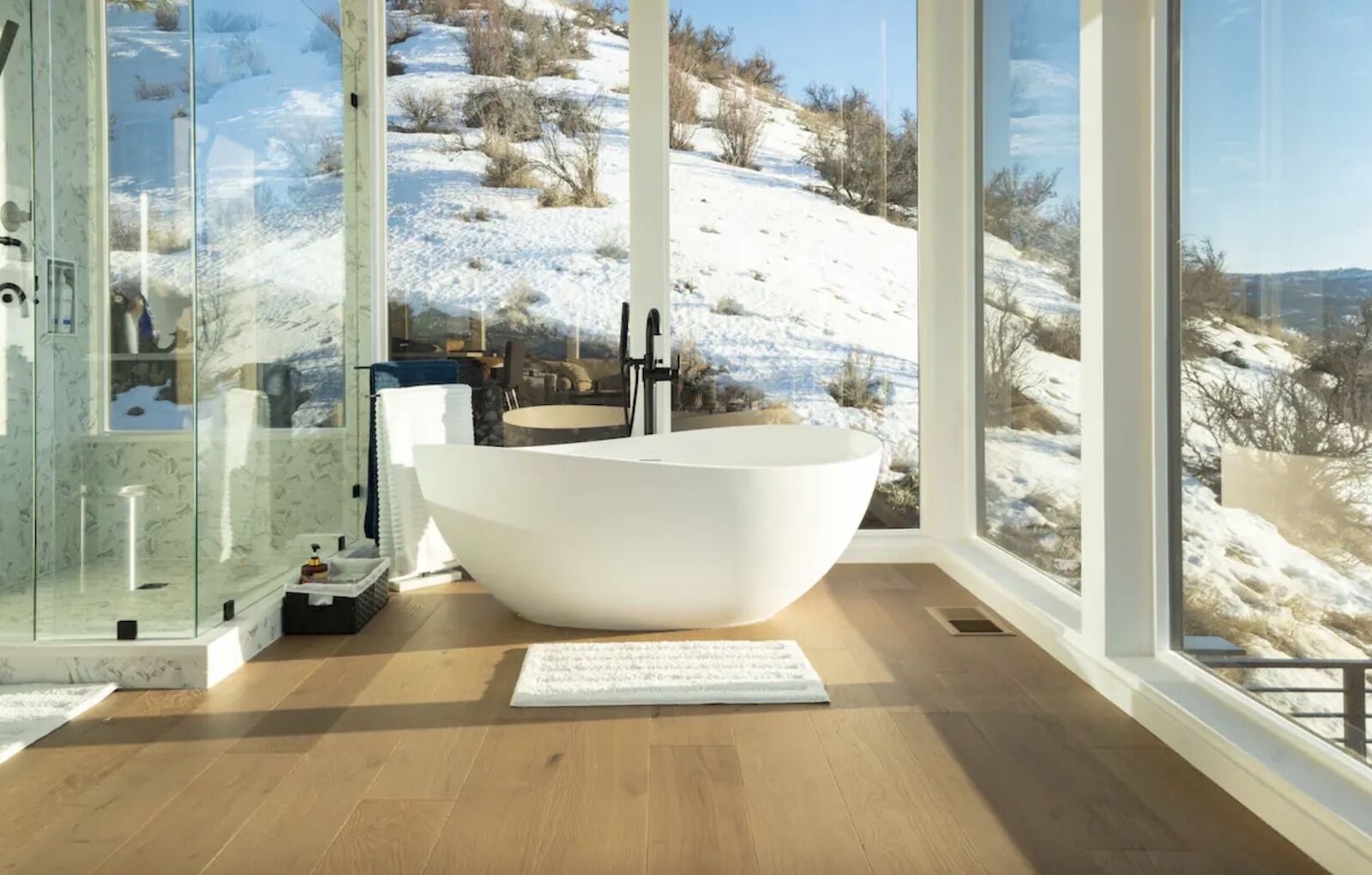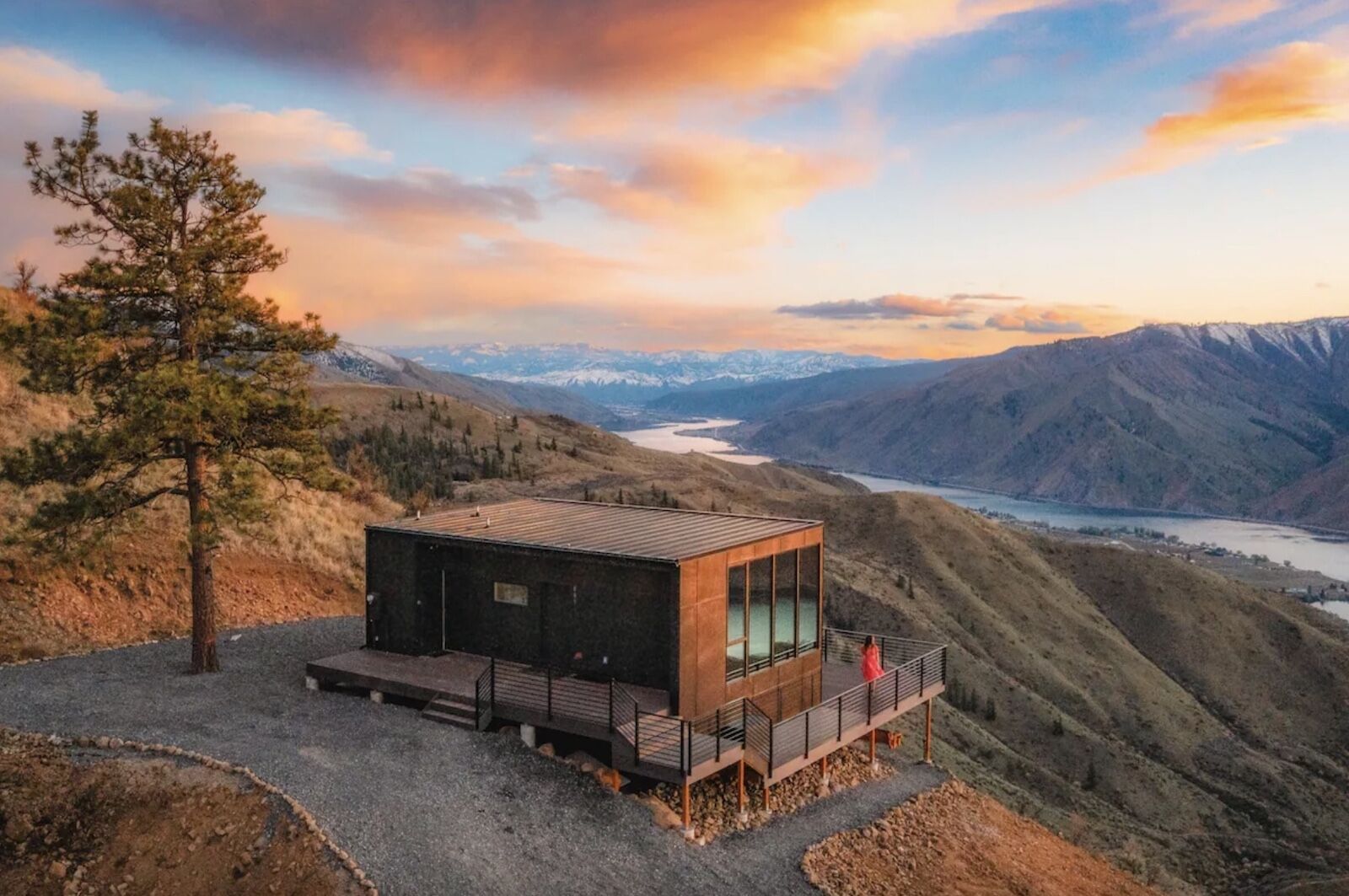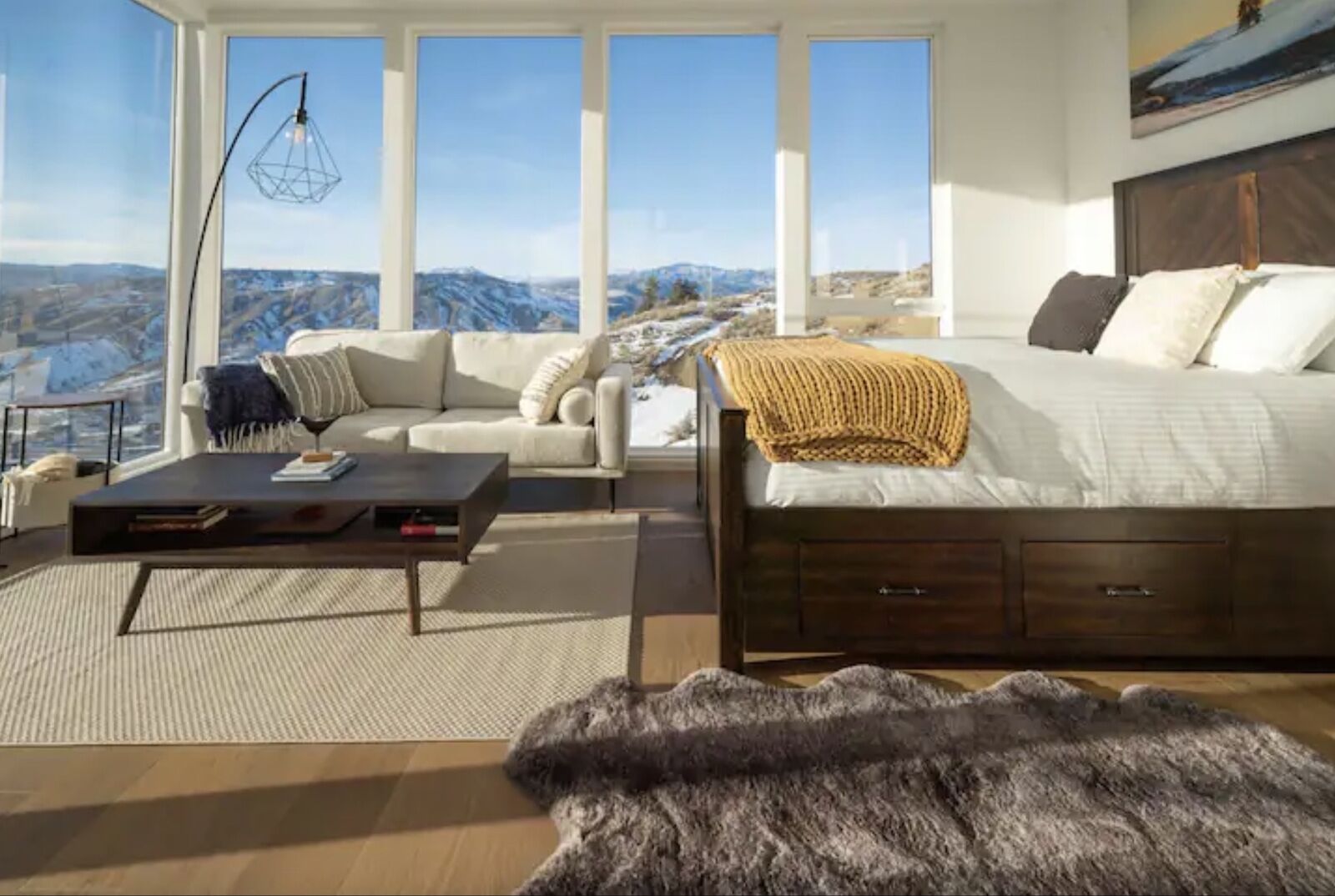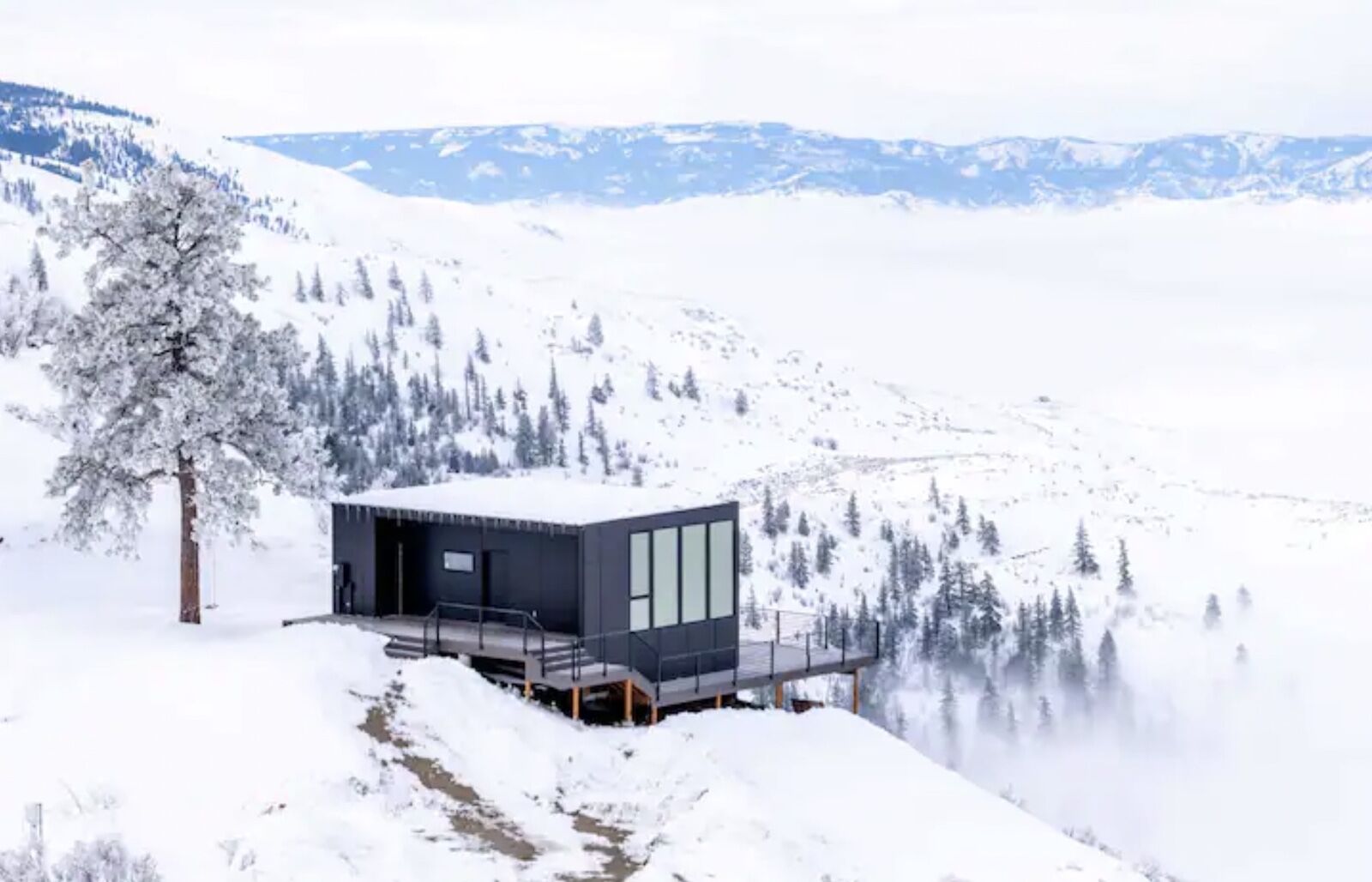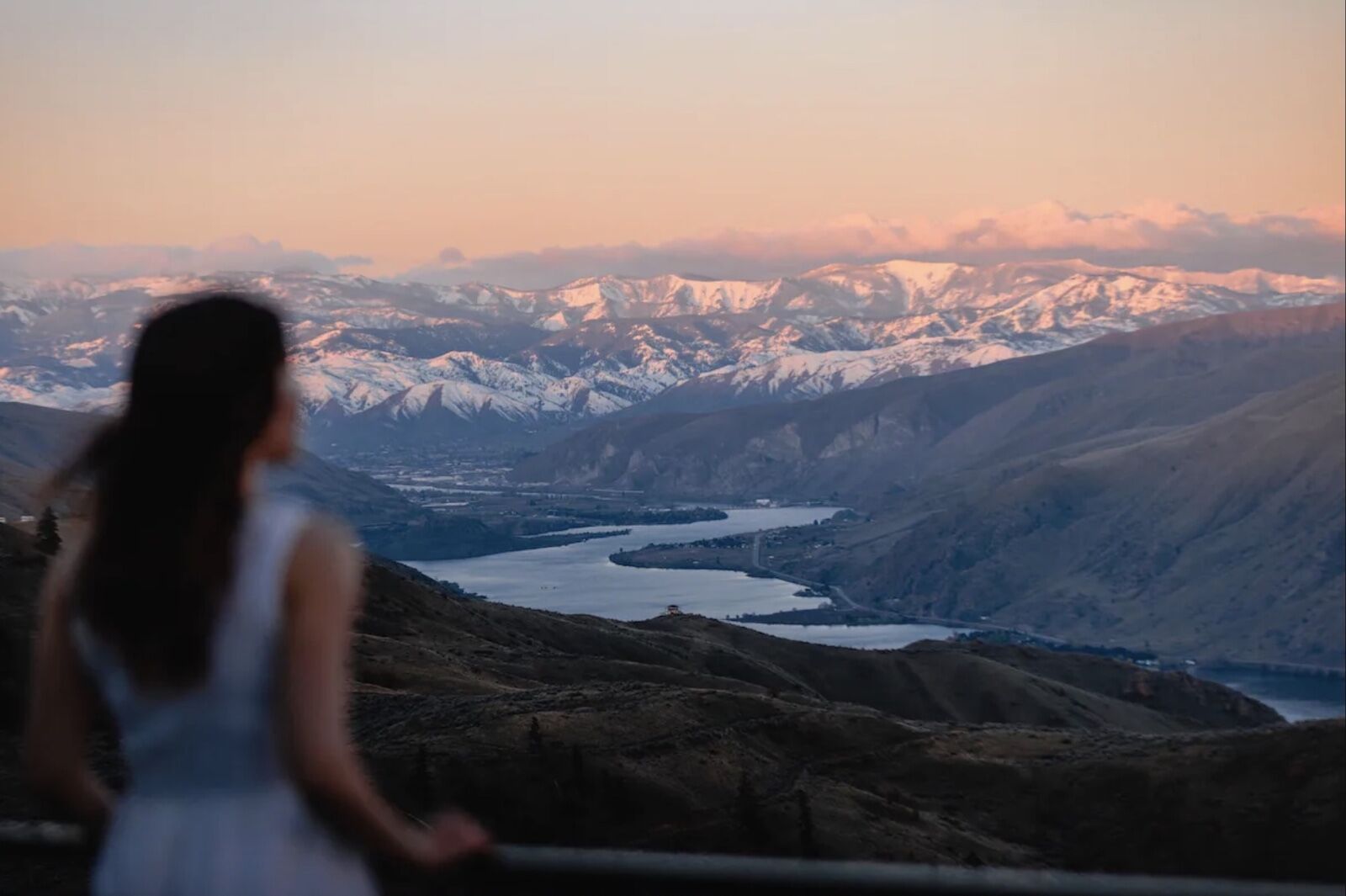 The villa can accommodate only a maximum of two guests (there is only one bed, in the main living space), but you won't want any more people around anyways — they'd just spoil your time in this peaceful bubble. There is one bathroom fitted with a glass shower as well as a free-standing tub, both of which also have amazing views. The decor is modern and minimalist letting what's outside the window take centre stage.
The villa is very in demand and finding an available night is not easy, so get your planners out and start thinking about a weekend in the middle of nowhere in Washington.
If you decide to book a stay at Earthlight Villa, know that Matador may collect a small commission.
What did you think of this story?