in paid partnership with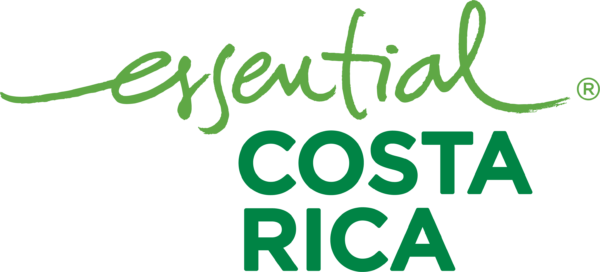 1. Living Pura Vida means more than a weekend trip to the ski hill or summer cottage.
On my first trip to Costa Rica, I couldn't understand why my surf instructor kept saying "Pura Vida" every time I thanked him for teaching me the various methods of how not to drown. I wondered how exactly "pure life" translated into "you're welcome." 

Then I started to notice the saying everywhere I looked — on t-shirts, in TV adverts, as part of the names of surf shops, real estate agencies, hotels, skate parks…
Pura Vida everything, everywhere, all the time.
I now understand that for many Ticos, enjoying life is synonymous with living a good life. This is the very essence of Pura Vida, a soulful mantra based in eternal optimism, uncomplicated, peaceful living, and a profound appreciation for nature, family, and friends. And Costa Ricans know you can't just mouth the words over and over, hoping they'll take effect. You must fully embrace and live the concept. It's why their country regularly scores at the top of the Happy Planet Index.
In Costa Rica, everything connects back to Pura Vida.
2. Yoga should be practiced on a palm-tree-lined beach, not in a strip mall.
True, there are nice yoga studios all across Canada. Some may even boast natural light. But nothing compares to doing your favourite spinal-twist-chest-opener surrounded by palm trees, capuchin monkeys, and an ocean breeze. Practicing on a secluded beach, in an open-air studio in the middle of the rainforest, or on a teak wood platform overlooking the ocean is all par for the course in Costa Rica.
In my experience, there's no finer way to out-tranquil your overworked friends back home than by taking advantage of a Costa Rican yoga retreat, many of which also feature surfing opportunities, farm-to-table meals, and spa facilities.
3. Canada has some pretty hip cities. So does Central America.
If you were using Costa Rica's capital merely as a layover before heading to the beaches, you'd be forgiven for dismissing San Jose as nothing more than a transit hub. But take time to explore and you'll find plenty evidence of the city's newfound cool. Unlike Montreal, Toronto, or Vancouver, San Jose doesn't have a Mile End, Queen West, or Main Street as a focal point of hipness. Rather, the Costa Rican capital has pockets of cool — historic Barrio Amón, Los Yoses, Paseo Colón, and parts of downtown.
Go for a stroll through these neighborhoods and you'll find stylish new gastropubs where you can sample gourmet sliders and craft beer from a host of microbreweries rapidly popping up all over the city. Take in a symphony performance downtown at the 118-year-old, European-inspired National Theatre. Or check out the city's hipster-friendly dive bars and experimental jazz hangouts.
4. Over 5% of Earth's biodiversity can be packed into a country similar in size to Nova Scotia.
Imagine Nova Scotia with multiple mountain ranges, volcanoes, and vast tracts of tropical forest. Now imagine over 500,000 species, or 5% of the entire planet's biodiversity, basking in the warm, humid loaminess of it all. 
With 26% of Costa Rican territory under some category of protection, the country's a beacon of conservation compared to the "developed" world, which only protects 8% of its land on average.
5. To really appreciate surfing, leave your wetsuit and frigid waters behind.
There's no need to don that 6mm-thick, mobility-diminishing neoprene wetsuit only to jump into freezing Canadian ocean for surf that's mostly choppy or blown out, with very infrequent swells. Down in Costa Rica, there's warm, uncrowded waters with surfable waves for all skill levels. It's like a whole different activity.
6. Beaches should never be crowded…or covered in snow.
Costa Rica has 1,228km of tropical coastline, comprising an incredible variety of beaches — white sand, black sand, brown sand; dramatic and rocky; carpeted with tiny shells. There's a law guaranteeing access to everyone, and virtually no buildings are permitted for 200 metres from the high-tide line. Plus, you know, there's no snow. Need I say more?
My favourite beaches include Santa Teresa / Malpais, Isla de Caño, Playa Barrigona, Cahuita, Playa Ventanas, Playa Corcovado, Punta Uva, and Playa Montezuma.
7. Not all countries take a week to drive across.
In Costa Rica you can do it in five hours, which means each day holds the possibility of a Pacific swim in the morning followed by a Caribbean dip that afternoon, probably passing through four microclimates along the way.
Imagine yourself driving, leaving behind the perpetually misty springtime of Monteverde's cloud forest, cool air giving way to warm trade winds as you slowly drop down to the Central Valley plateau. Next, you begin the winding climb up the mountainous spine of the country — temperatures drop rapidly, a veil of fog envelops you, you climb and climb and eventually reach the highway summit of the Cordillera Central.
Crossing the Continental Divide, you begin snaking down the Atlantic slope, and at some point, like a ghost, the fog vanishes. Palm trees appear, stretching for miles on either side. The sun returns and a wave of soupy jungle heat washes over you, welcoming you to the wild and restless Caribbean.
8. Face it, the best eco-resorts are in the tropics.
Whether a lodge is in the middle of virgin rainforest, at the foot of a volcano, part of a sustainable coffee plantation, home to hundreds of species of birds, perched high on a hill, accessed only by horseback, surrounded by an organic farm, or within a stone's throw of a world-famous surf break, Costa Rica does eco-resorts better than anywhere else. You can de-stress more effectively knowing you're creating minimal environmental impact without sacrificing hospitality and comfort.
Oh, and did I mention there's no snow?
9. Caribbean culture is best enjoyed in the Caribbean.
You and your significant other have found a Canadian restaurant / bar to satisfy your cravings for jerk chicken, rum cocktails, and authentic reggae. After dinner you hit the dance floor. Everybody is sweaty, moving in unison to the sweet, slinky rhythms of the 5-piece band. You close your eyes…
…and imagine yourself lying in a hammock in front of your beachfront B&B, a gentle breeze swaying you, the sound of waves lapping the shore. In the afternoon you go for a swim in the warm ocean waters, then refuel with a lunch of Caribbean stew and fresh mangoes bought from a nearby farm. You see yourself sharing rum and coconut cocktails with the locals, embarking on a sunset stroll through the rainforest with your partner, and afterward enjoying a feast of fresh, grilled seafood at a nearby restaurant. Then, to cap off this perfectly languid day, you indulge in yet another night of untamed revelry at an open-air bar in town.
..
…Sadly, though, when you open your eyes and step outside for fresh air, there's a foot of snow. It's minus 15, and you're still in Toronto instead of Puerto Viejo, on the Caribbean coast of Costa Rica. Time to book that ticket.