in paid partnership with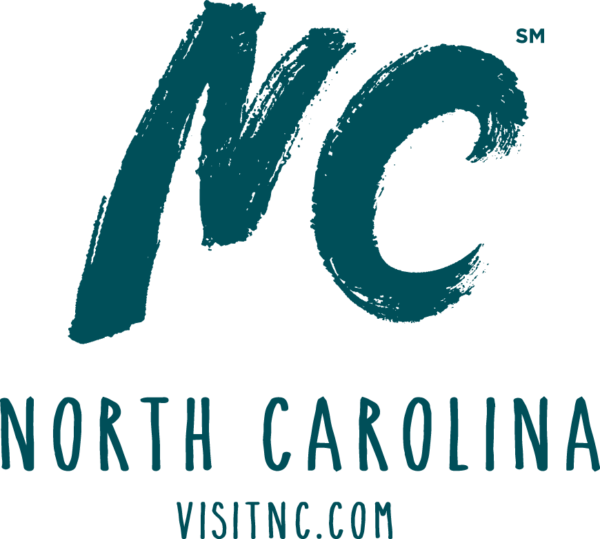 At 6,684 feet, North Carolina's Mount Mitchell is the highest point east of the Mississippi, rising out of the Appalachian Mountains not far from Asheville. Nearly 500 miles due east — and around 7,000 feet lower — rests the Graveyard of the Atlantic, a diveable, below-sea-level collection of shipwrecks that have been accumulating for some 500 years.
And in between? Equally incredible opportunities for outdoor adventure. From sea to sky, here are six ways you can experience North Carolina — at every wild height.
Note: Just like you should practice social distancing and pack your mask to protect yourself and others, these landscapes deserve protection as well — as you explore and connect to the land, keep to the trail, take only pictures, and always Leave No Trace.
Below sea level: Wreck diving the Crystal Coast
The Graveyard of the Atlantic is estimated to have not hundreds of shipwrecks, but thousands — going all the way back to the 1500s. The Crystal Coast (essentially the Southern Outer Banks) is an extra-special hot spot, lined with easily accessible wrecks for divers to explore.
If you're scuba-certified, you'll be able to dive to and around WWII U-boats — U-352, U-701, U-85, and others — cutters, freighters, and oil tankers, all sharing the same watery fate. To get out on half- or full-day trips, pay a visit to the folks at Discovery Diving in Beaufort or Aquatic Safaris in Wilmington, where the uninitiated but adventurous can also take a PADI Open Water Diver course to join in on the fun.
761 feet: Rafting, climbing, and skating at the US National Whitewater Center
Charlotte's US National Whitewater Center is a bit of a misnomer — while the center does operate the world's largest manmade, recirculating whitewater river with class II–IV rapids, 29 other activities can be found on the 1,300-acre grounds, too. It really should be called the "US National Outdoor Center," seeing as it's the world's premier outdoor facility.
Beyond rafting, you'll get the chance to deep water solo climb — aka free climb up to 45 feet above a 20-foot-deep pool. You'll zipline, ice skate, flatwater kayak, mountain bike, or even fall 100 feet into a power fan. If your adrenaline doesn't spike here, you must not be awake.
1,118 feet: Going off-grid at Uwharrie National Forest and surrounding lakes
As national parks get busier and busier, national forests are waiting on the bench, ready to be subbed in. They're more common and more beautiful than you might think: North Carolina has four, Uwharrie being the most central. This 50,000-acre pine and oak forest collects the waters of the Uwharrie, Yadkin, and Pee Dee rivers, and peaks in the gentle Uwharrie Mountains. That's code for great hiking (consider the 20-mile Uwharrie National Recreation Trail), biking, and paddling opportunities.
Meanwhile, the Badin Lake Recreation Area is popular for boating, fishing, camping, hiking, swimming, and picnicking, and once the sun sets, the experience doesn't end. Park the Airstream, light the campfire, and watch the stars come out one by one.
Note: If you do choose to camp, please do so responsibly. Pack in what you pack out, make sure any fires are permitted and that you always follow fire safety recommendations, and keep to trails and designated camping areas.
2,155 feet: Mountain biking in Cherokee and Bryson City, NC
Just outside Great Smoky Mountains National Park — the busiest national park in the country — the crowds dissipate but the phenomenal landscapes stay the same. The Cherokee/Bryson City area is especially attractive for mountain bikers, with two notable trail networks to tackle:
Tsali Recreation Area Trail System – This 42-mile web of trails consistently ranks as one of the country's top 10, varying from old logging roads to gorgeous singletrack with elevated lake views.
Fire Mountain Trail System – This relatively new, nearly 11-mile network is smooth and machine-cut, and almost effortlessly flows downhill. Berms and quick elevation spikes keep the flow spicy.
The trails are suitable for runners and hikers, too, with certain trails scheduled for alternating use to keep the area open and fun for all.
4,100 feet: Crossing the Linn Cove Viaduct
The Blue Ridge Parkway is the king of America's scenic drives, and nowhere is this clearer than the stretch around mile marker 304: the Linn Cove Viaduct. Both an engineering marvel and proof that concrete can be beautiful when done right, the viaduct hugs the contours of Grandfather Mountain.
To break up the impossibly scenic drive, visit Grandfather Mountain State Park, cross the Mile High Swinging Bridge — bring a jacket, it's windy up here! — and wander along the park's trails. For even more time in your hiking boots, head to the nearby Linville Gorge, where three separate lookouts will give you vastly different views of the picturesque Linville Falls.
6,684 feet: Summiting Mount Mitchell
Whether you drive straight to the summit or hike up 3,500 feet across 5.5 miles, you've officially made it to the top of everything east of the Mississippi River. Hit the observation deck, celebrate, and hope you happened upon a sunny day — you're high enough that clouds and fog are a normal occurrence.
From the summit, there's a two-mile trail to the adjacent Mount Craig — the second-highest peak east of the Mississippi — with a payoff of stellar views of Mount Mitchell. You can also visit the onsite restaurant (May–October), picnic at the summit (take care of your trash, of course), or consider camping for the night. When you're ready to come down, two waterfalls — Roaring Fork and Setrock Creek — can be found at Mitchell's base, topping off your mile-high North Carolina adventure.