in paid partnership with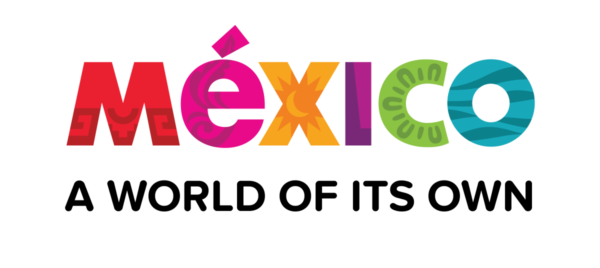 There are around 15 million indigenous people, distributed in 56 different ethnic groups, living in Mexico. Each group has its own history, language, and traditions, as well as struggles to preserve its culture. Here are eight places in Mexico where you can experience indigenous cultures.
1. Cuetzalan (Nahua)
In the heart of the Sierra Norte in the state of Puebla, surrounded by coffee plantations, underground caves, and waterfalls, a village with cobblestone streets and white colonial houses is home to indigenous people called Nahua. Cuetzalan, situated 176km north of the city of Puebla, the state capital, has preserved the ancient traditions of its original inhabitants.
Tlacoyos (or tlayoyos), oval-shaped corn masas stuffed with cooked ground peas and avocado leaves and fried and sprinkled with chili salsa and cheese, are sold around the central plaza from dusk to dawn. Men in white outfits, hats, and homemade sandals and women in colorful dresses offer seasonal fruits and coffee on the stairs that lead to the church. The surrounding cafes serve only local coffee and you can order café de olla, a traditional drink prepared with cinnamon and piloncillo in a huge ceramic pot.
To purchase a traditional embroidered blouse, visit Cuetzalan on Sunday, when people from surrounding communities gather on the main square to sell home-produced coffee, vanilla, pepper, beans, cinnamon, tobacco, and colorful handmade textiles. And if you're looking to stay in a hotel run by indigenous people, choose Tosepan Kali or Hotel Taselotzin.
2. San Cristóbal de las Casas (Tzotzil)
The third largest town in the state of Chiapas is home to over 30,000 Tzotzil, and their strong indigenous identity is visible on every street corner. The best place to experience the culture is the central market, where you can feast on tamales and admire colorful handmade textiles. If you would like to see firsthand how scarves, shawls, and other pieces of clothing are made, head to the community of Zinacantán, some 30km from San Cristóbal de las Casas.
To learn more about traditional medicine, check out the Museum of Mayan Medicine that forms part of the Center for the Development of Mayan Medicine, where ancient Tzotzil and Tzetzal practices are followed. Its shop sells home-produced herbs, creams, and tinctures. You can even ask for a temazcal, a traditional steam bath.
Make sure to check out the nearby community of San Juan Chamula, particularly the main church, where rituals that include chicken sacrifice, pox drinking, singing, and dancing take place.
3. Papantla (Totonac)
The dance of the flyers is a ceremony consisting of five participants climbing a 30-meter pole, from which four of them launch themselves (after being tied with ropes) to descend to the ground. The fifth remains on top of the pole, dancing and playing a flute and drum. Although the origin of the ritual isn't clear, Papantla and its inhabitants, the Totonacs, have adopted it as their own. You can see this traditional dance on the main square, along with a magnificent mural tribute to the Totonac culture.
Only a few kilometers outside of town, check out El Tajín, a well-preserved archaeological site that contains information on the rituals and daily life of the Totonacs. If you want to learn more about Totonac art and culture, visit the Center for Indigenous Arts.
4. Tepic (Huichol)
Huichol art is wonderfully colorful and extravagant, but it's also mystical and symbolic of the cycle of life. The most common art pieces are "yarn paintings" and objects such as wooden masks and animal sculptures decorated with small plastic beads. While the materials and the purpose of the items have changed over the years, they retain their religious and symbolic significance. Huichol art pieces are easily obtainable anywhere in Mexico, but if you'd like to meet the artists, visit Tepic in the state of Nayarit.
Zitacua, situated on the outskirts of Tepic, is entirely populated by Huichols, and almost all of them live off their art. If you're buying Huichol art, try to make the purchase directly from the artist; you'll contribute to their economy and get an opportunity to have a conversation. The inhabitants of Zitacua still wear traditional garments and, when it comes to making important decisions, consult the traditional Huichol authorities. There's even a ceremonial center where rituals including animal sacrifice are commonly performed.
Tepic also has a couples museums worth visiting: the Regional Museum of Anthropology and History and the Museum of Popular Arts.
5. Batopilas (Tarahumara)
Batopilas is a small village of no more than 1,000 inhabitants in the heart of Copper Canyon, in the northern state of Chihuahua. Once a thriving mining center, rich with silver and advanced mining technologies, it has become a quiet town with three main tourist attractions: unspoiled nature, the architectural remains of its rich history, and Tarahumara culture.
There are about 120,000 Tarahumara people (or Raramuri) in Mexico, and many of them still live in caves or cliff overhangs. Tarahumaras are famous for being able to run up to 270km without stopping, or up to 700km in just a few days. It's believed their widely dispersed settlements and the absence of any transportation have caused the Tarahumaras to become the best long-distance runners in the world.
Tarahumaras are also known for their craft works made of wood and sotol, a type of plant that resembles a palm tree. Pots, violins, drums, baskets of all sizes, and jewelry are sold in the city center of Batopilas, where you can also try traditional tesgüino (corn beer). If you'd like to visit some of those still living in caves, book a tour via your hotel.
The trip to Batopilas is somewhat difficult but worth making. The best way to get there is by taking a train from Chihuahua to Creel, where you'll need to hop on a bus. Keep in mind that temperatures on the top of the canyon are quite cold, while in the valley they reach up to 45°C.
6. Pátzcuaro (Purépecha)
On the shore of Lake Pátzcuaro, in the state of Michoacán, is the town of Pátzcuaro, home to the indigenous group Purépecha. Pátzcuaro and Janitzio (one of the islands on the lake) are famous for their Day of the Dead celebrations, but they're worth visiting any day of the year.
The House of 11 Courtyards is a craft center where you can purchase traditional Purépecha art and see the artists creating beautiful pieces including devil masks, jaguars and owls, wooden boxes, clay pots, and mantles. Another excellent place to learn more about indigenous art is the Museum of Popular Arts and Industry.
If you want to try traditional Purépecha food, go to the market or stop at a street corner stand and order the tamale-like corunda or uchepo. The former is salty and served with sour cream and chili salsa, while the latter is usually sweet. Also make sure to check out the archaeological site of Las Yacatas, former capital city of Purépecha, famous for its step pyramids.
7. Capulálpam de Méndez (Zapotec)
The Zapotec people live high up in the mountainous region of the state of Oaxaca, about 70km from its capital of the same name, in the small village of Capulálpam de Méndez.
Whether you're in perfect health or not, it's worth visiting the Center for Traditional Medicine Capulálpam, where traditional healers perform spiritual cleansings using different sorts of plants or temazcal. If you have specific medical problems, you can ask for a thorough checkup by a healer who will prescribe you a medicine — all natural, of course.
When it comes to food, the local market is the best place, as usual. Try their famous mole negro or amarillo and have a cup of pericón or Santa María (a flower tea), or, if you prefer something stronger, home-produced mezcal. The women of Capulálpam are known for their weaving of colorful blankets, ponchos, huipiles, blouses, and tablecloths, while men devote their time to the carving of small wooden objects. If you want to purchase any of the above, hit the market.
8. Izamal (Mayas)
Izamal is a lively town built upon the ruins of the Mayan empire, where practically all the colonial houses are painted yellow and the modern Mayas proudly exhibit their traditions.
The Cultural and Craft Center Izamal is a place that exhibits all types of handicrafts, made of wood, textile, clay, metals, vegetable fibers, seeds, and feathers. The staff will give you a great explanation of their meaning; however, if you'd like to buy something as a souvenir, do so on the street directly from the artists.
You can't leave this town without a typical Yucatec hammock. The most beautiful are created in the village of Tixkokob, some 40km west of Izamal.