Stunning Aspen Airbnbs To Take in the Country's Most Glamorous Mountain Town
When you peruse Airbnb Aspen listings, what you see is a collection of places that the ultra-wealthy stay in when on ski holiday — multi-million dollar houses, condos, and slopeside residences listing their purchase price as the top amenity; all things actually applicable to the guest seem a mere afterthought. This might not come as a surprise in a town synonymous with big numbers and celebrity sightings. Fortunately, we've taken the work out of dissecting these boisterous listings and compiled this handy list of the best Airbnb Aspen rentals for each type of traveler. Before you book, keep in mind that Aspen lodging is best enjoyed in groups, slashing the prices but not the access to high-end amenities. Gather your partner or crew, and get ready for a high-altitude trip with the stars.
We hope you love the Airbnb Aspen rentals we recommend! Just so you know, Matador may collect a small commission from the links on this page if you decide to book a stay. Listed prices are accurate as of the time of publication.
Quick tips on booking lodging in Aspen
Keep in mind that despite its immense reputation, Aspen is a small town. This means pretty much any place you book in downtown, at Highlands, or in neighboring Snowmass Village, is within walking distance to dining, shopping, and nightlife. And moving between the three cores is easy via the free bus system, Uber, and taxis. Thus, rather than focusing on the perfect location, the more important factor is identifying what you want to do and what amenities will make it the best experience possible. Free parking is a significant perk, so keep an eye out for that.
Stays in resorts and hotels, many of which are listed here, often include perks like pool and hot tub access, a gym, and even on-site dining and nightlife. Many, however, require a seven-night minimum. We've filtered out those who require a more extended stay, so you can book shorter trips while still enjoying the niceties. We've pulled up some of the best private homes and condos outside of resorts, which are much more relaxed and offer a more authentic mountain town experience.
$4 million ski-in residence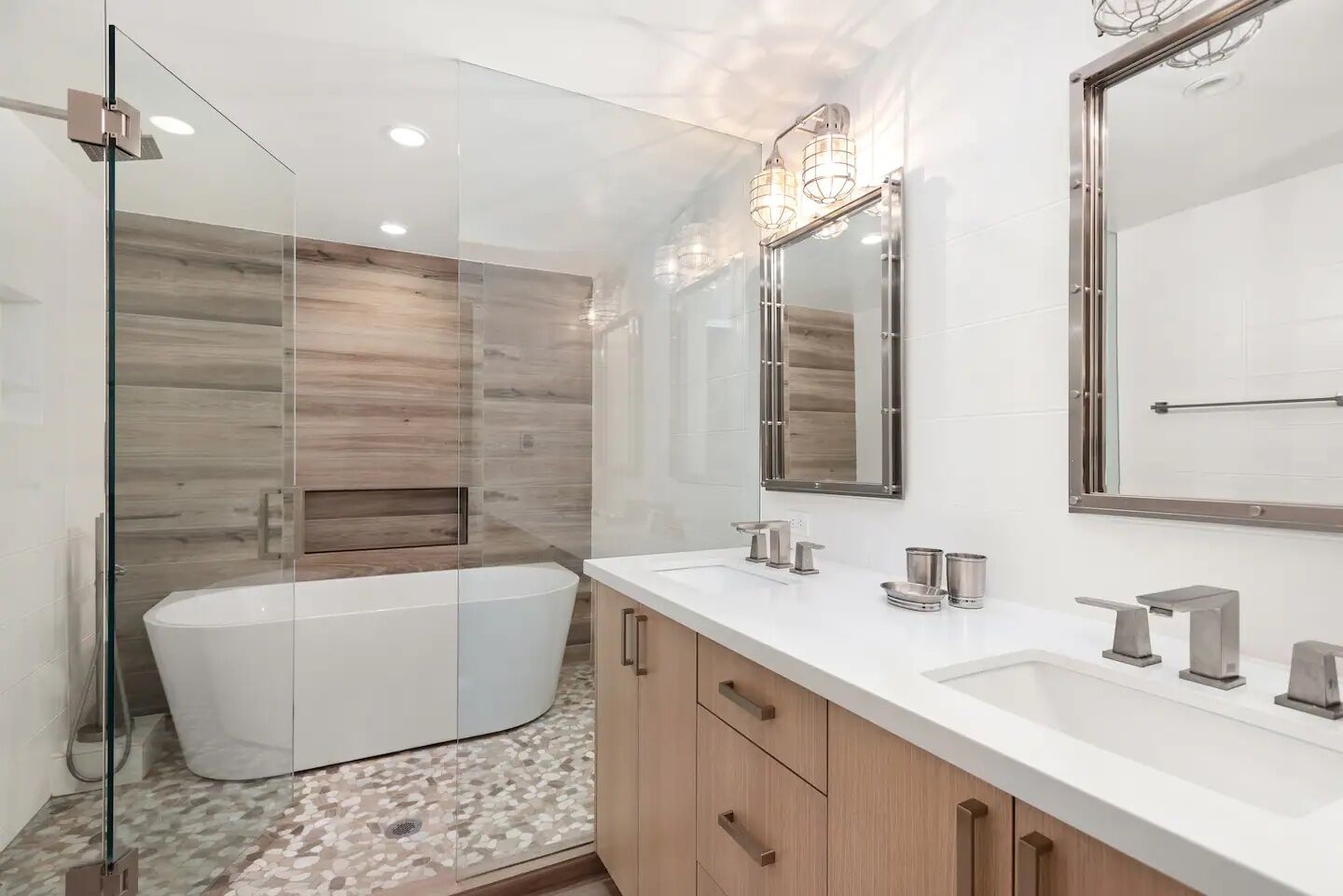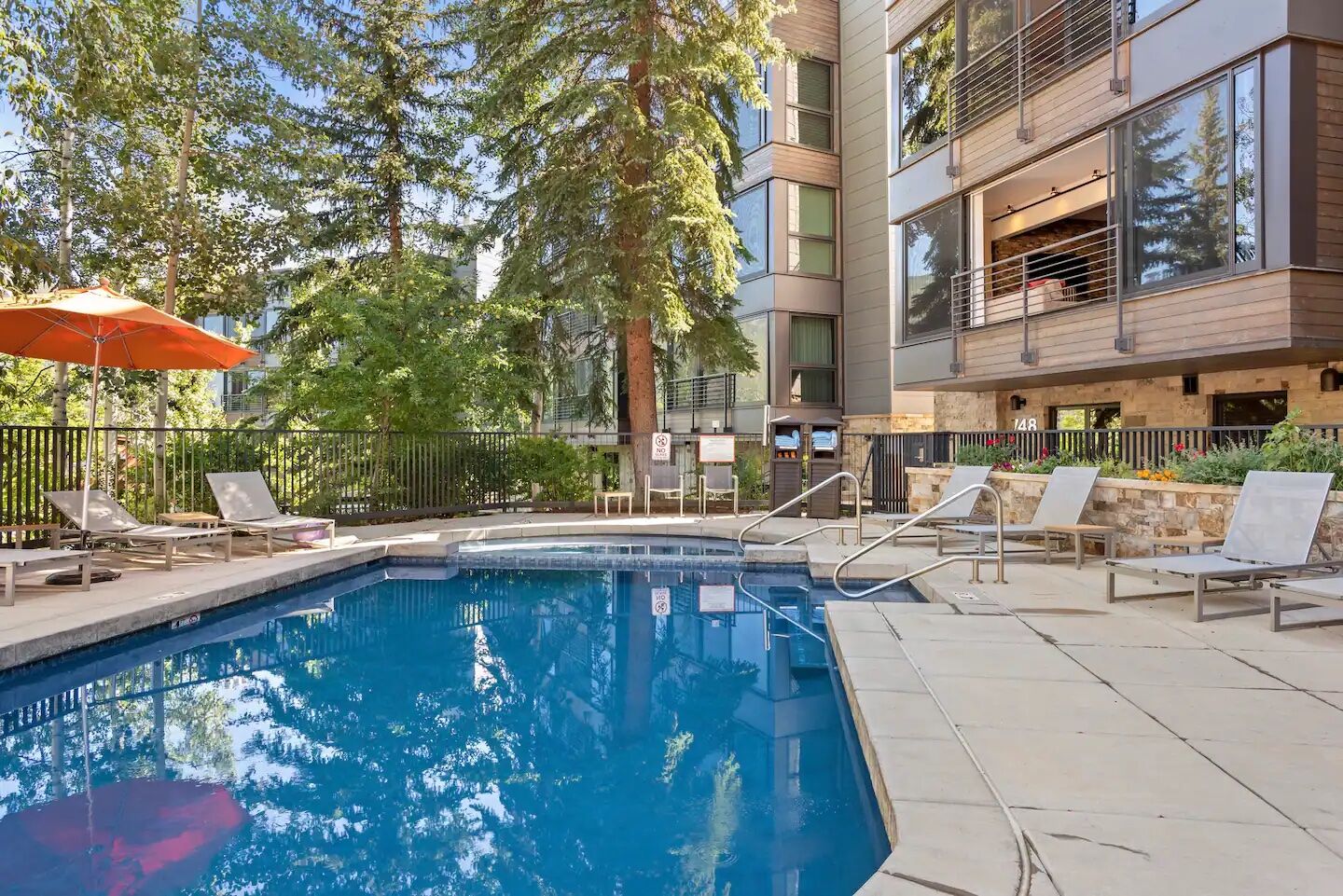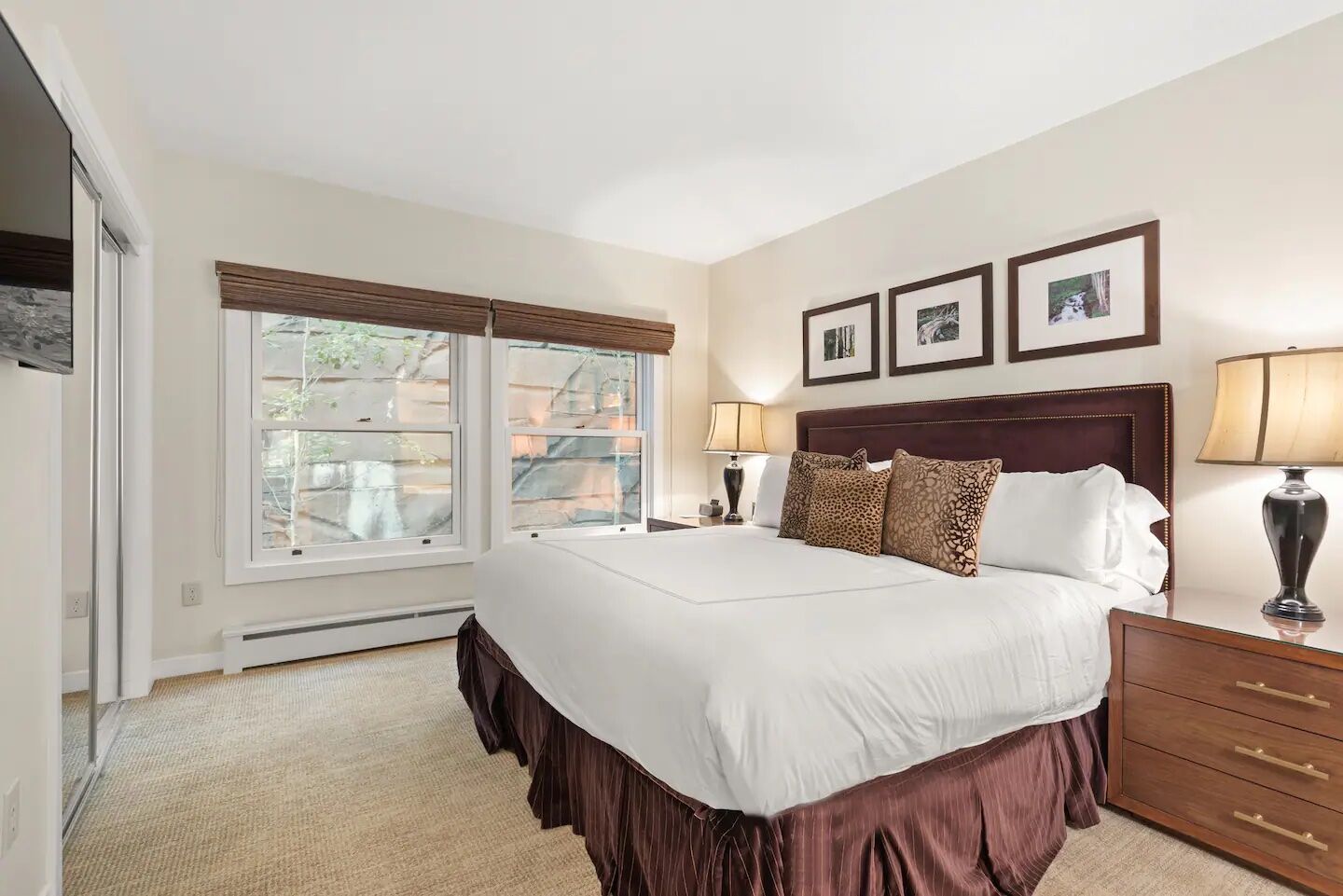 This spot is cream-of-the-crop in the best country's best ski town. Located slopeside, you'll be the life of the scene — and Aspen is all about the scene. Chill out at the pool, gaze at the artful decor, and revel in the high life both literally (altitude) and figuratively (in one of Aspen's premier properties. The photos speak for themselves.
Nine guests, four bedrooms
Price: From $5,450 per night
Four bedroom Airbnb Aspen luxury in the heart of town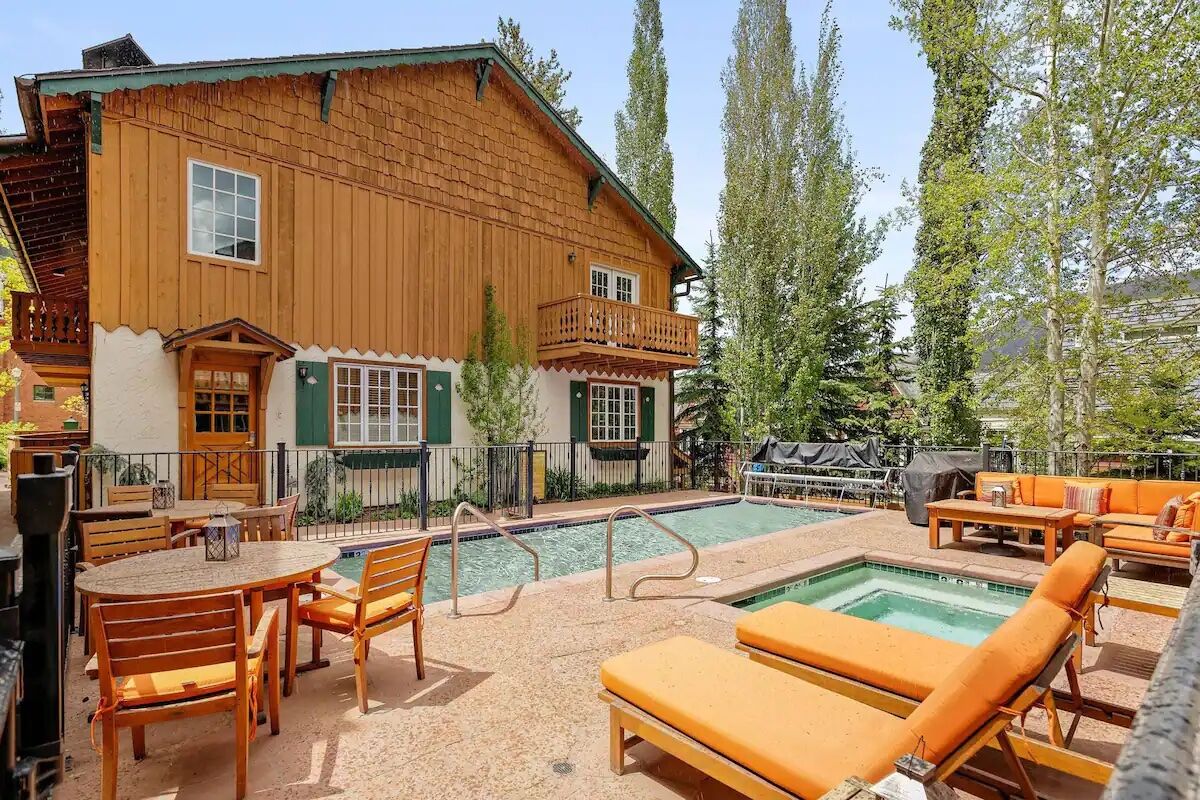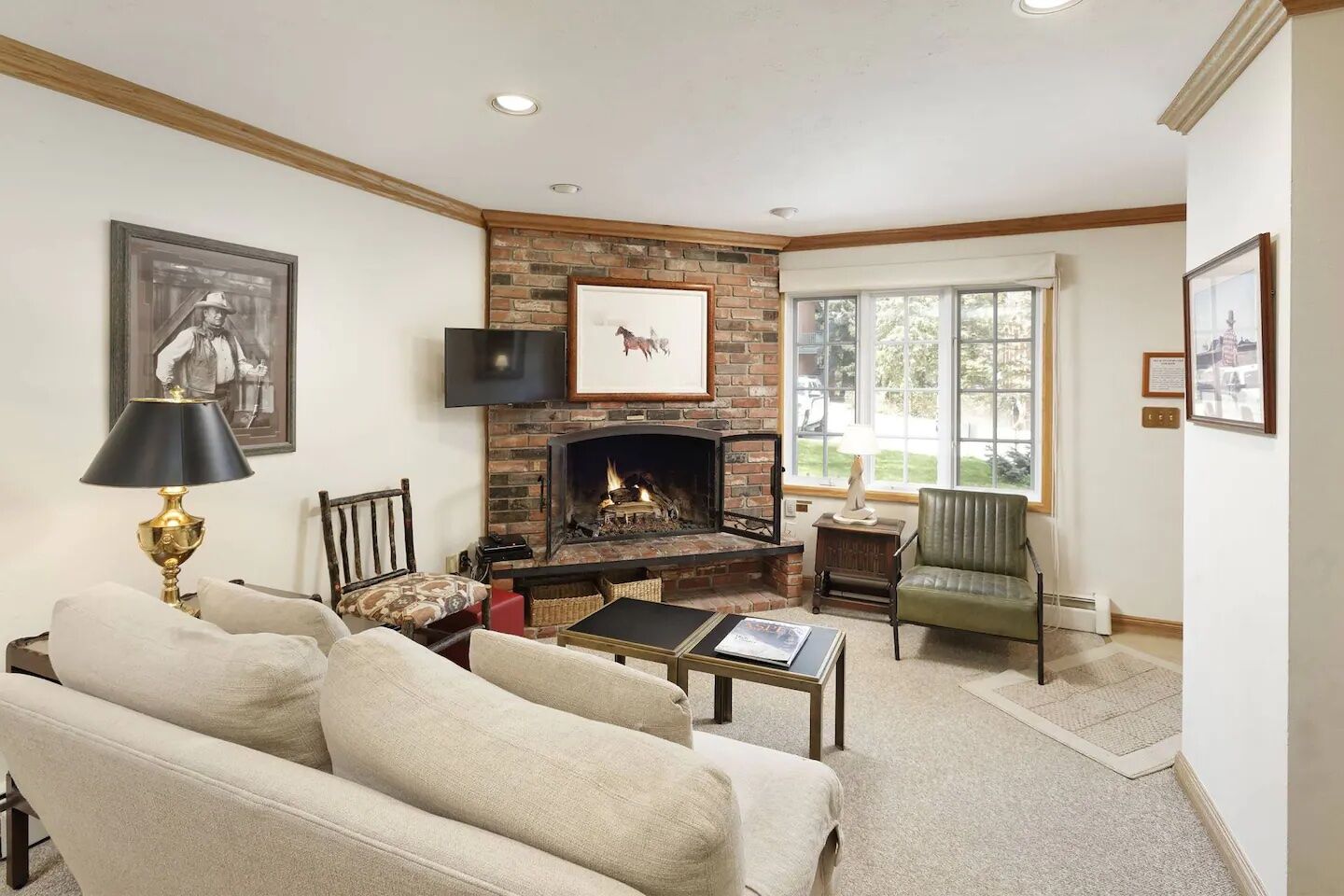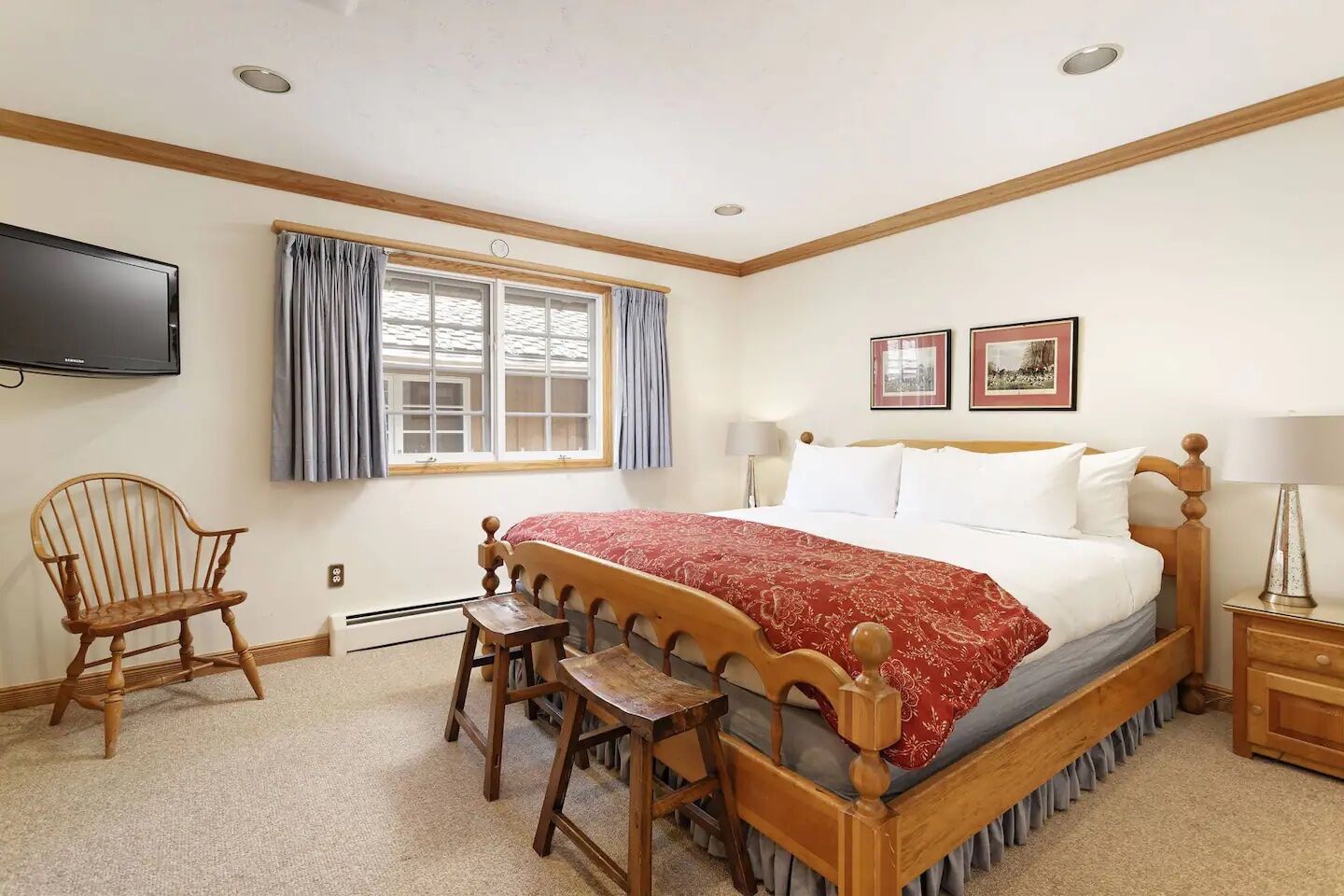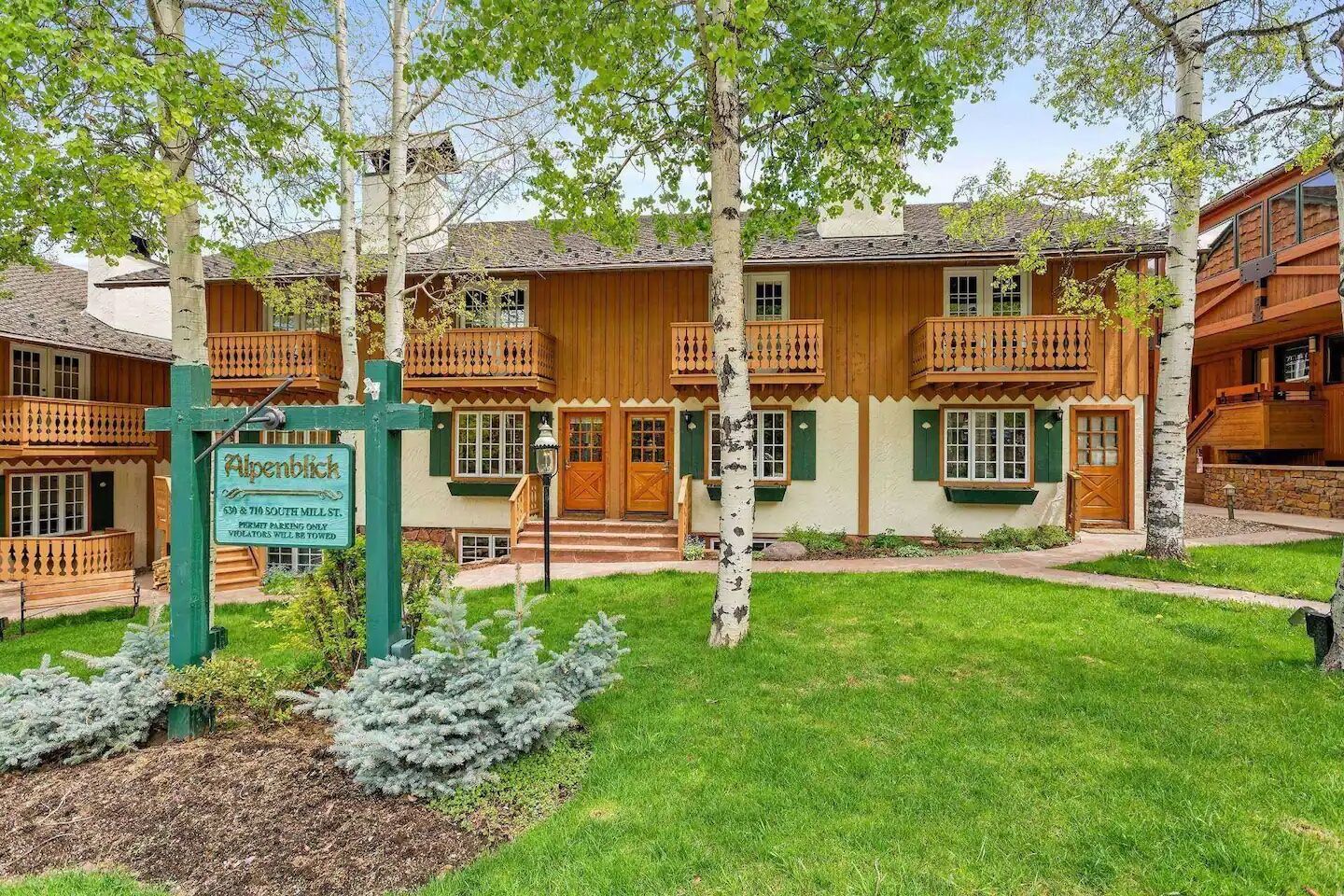 If Lloyd and Harry came to Aspen today, this is where they would stay. This pristine property is walkable to the gondola and to everything in town, including dining, shopping, and live music at the Belly Up. Be sure to take advantage of the forest-side hot tub and pool. And in-unit, the fireplace, spacious living room, and high-heeled accommodations are sure to impress.
Nine guests, four bedrooms
Price: From $1,242 per night
Large Aspen Highlands condo that sleeps eight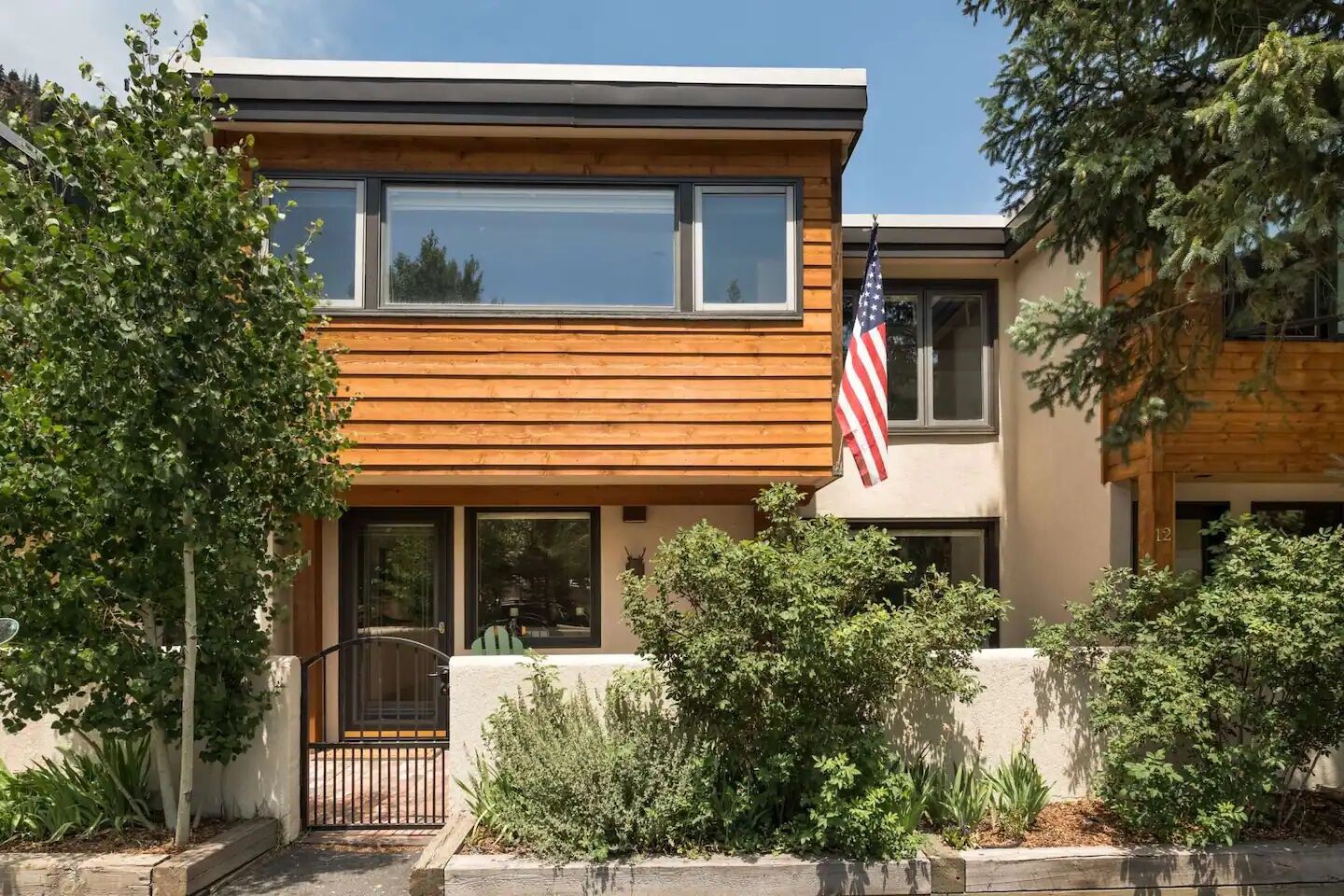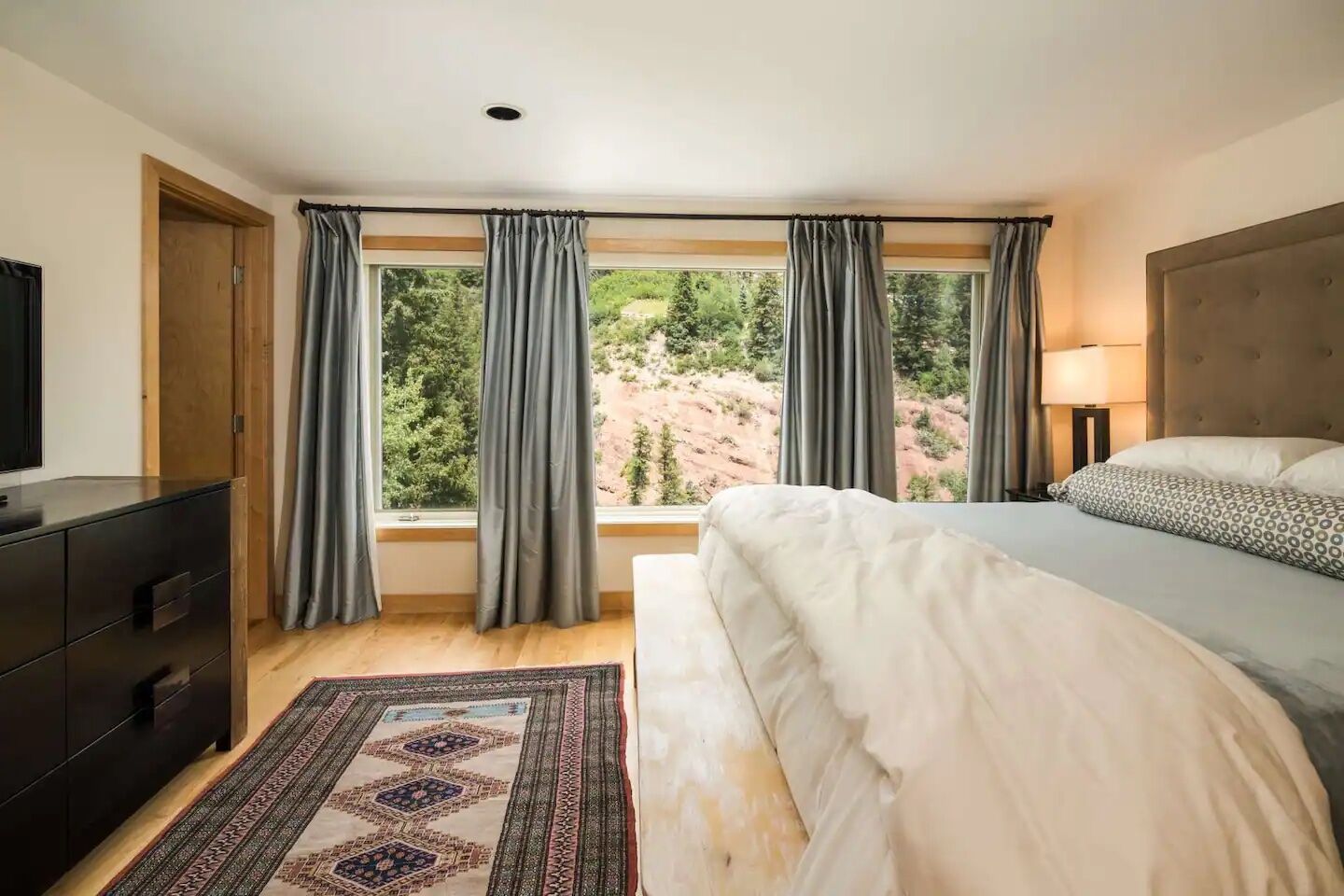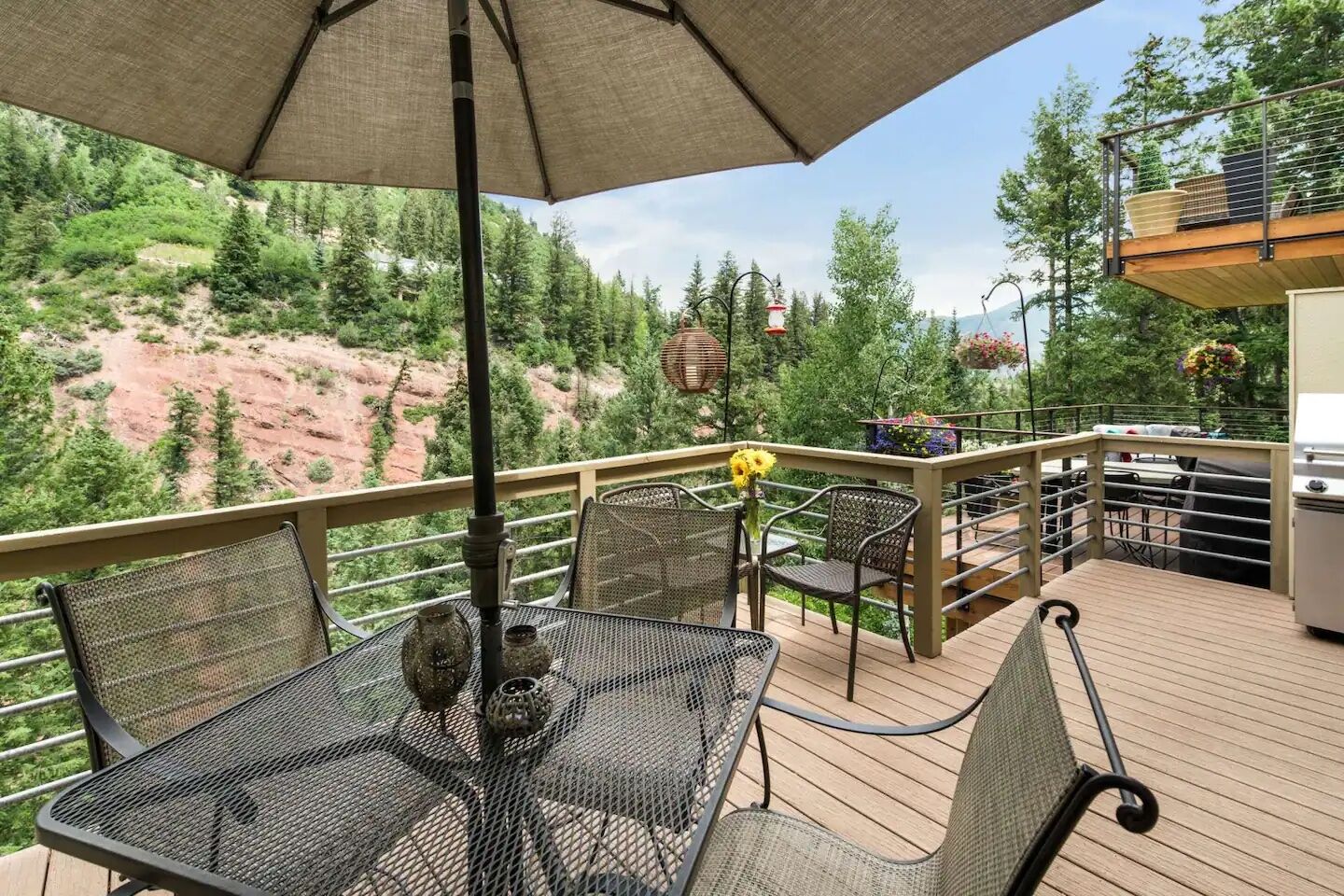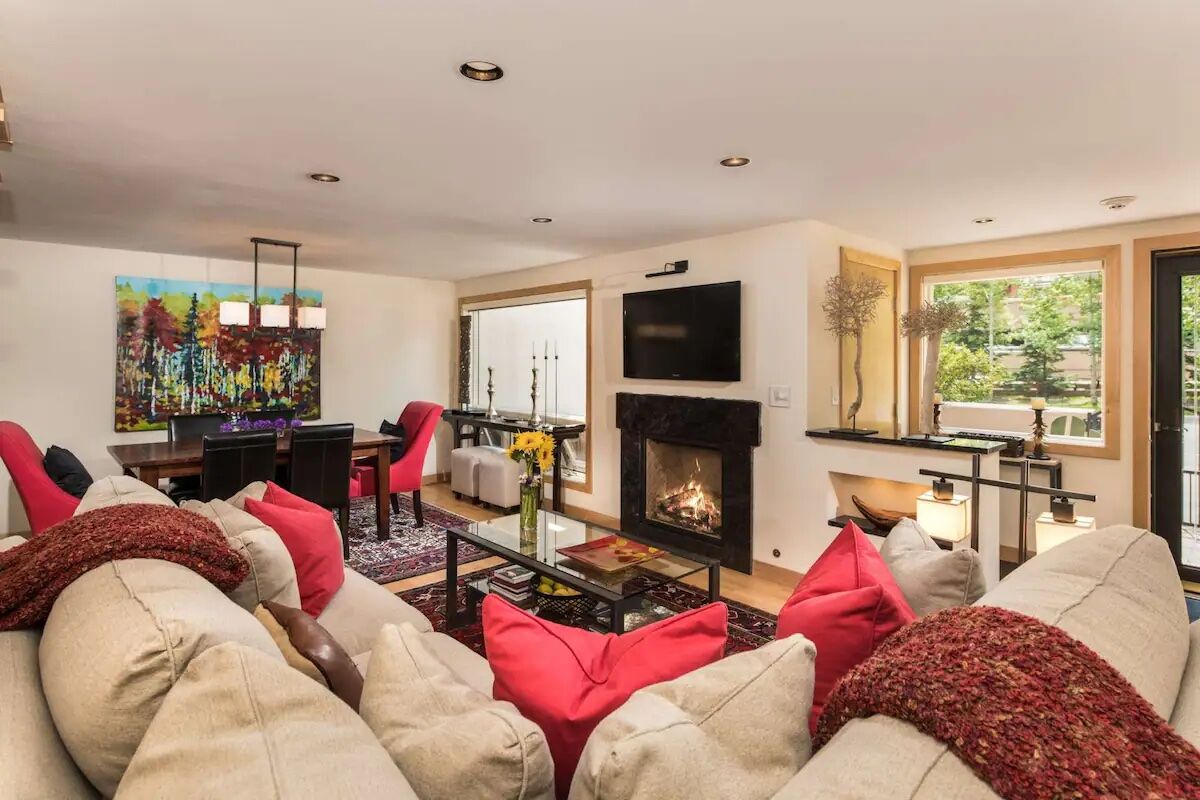 This creative condo is an excellent opportunity to experience Aspen Highlands luxury and split the rate between up to eight people. Located in a private resort at Aspen Highlands, you'll arrive to the high-end trimmings that Aspen promises and be within walking distance of the Highlands chairlifts (for the ski-minded, this means you could be atop the legendary Highlands Bowl — including the hike — by 10:00 AM). This unit features four bathrooms, access to all the base area amenities, including shops, coffee and liquor, casual and fine dining, and free parking (a major perk in Aspen). Aspen Highlands is right there, and when you do want to skip over to downtown or Snowmass, you can hop on the free bus.
Eight guests, four bedrooms
Price: $350-$723 per night, depending on season
Fully renovated condo on river, walk to restaurants and shops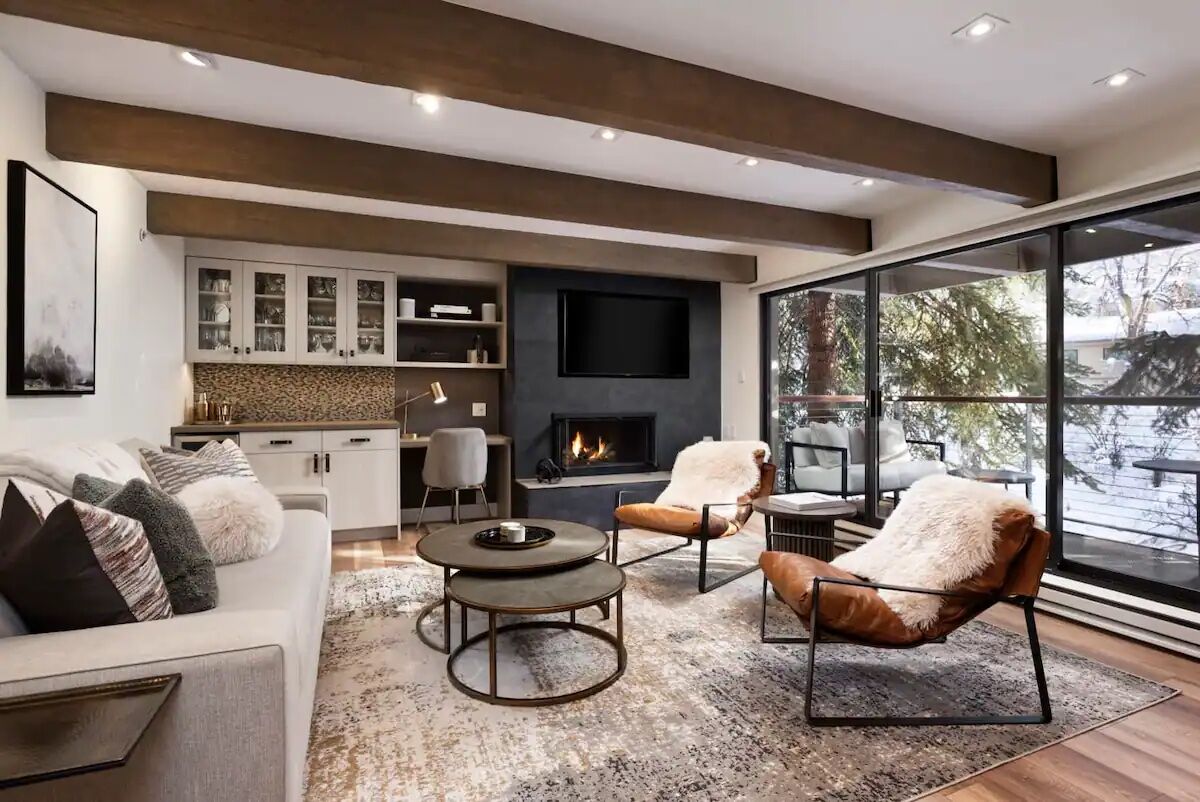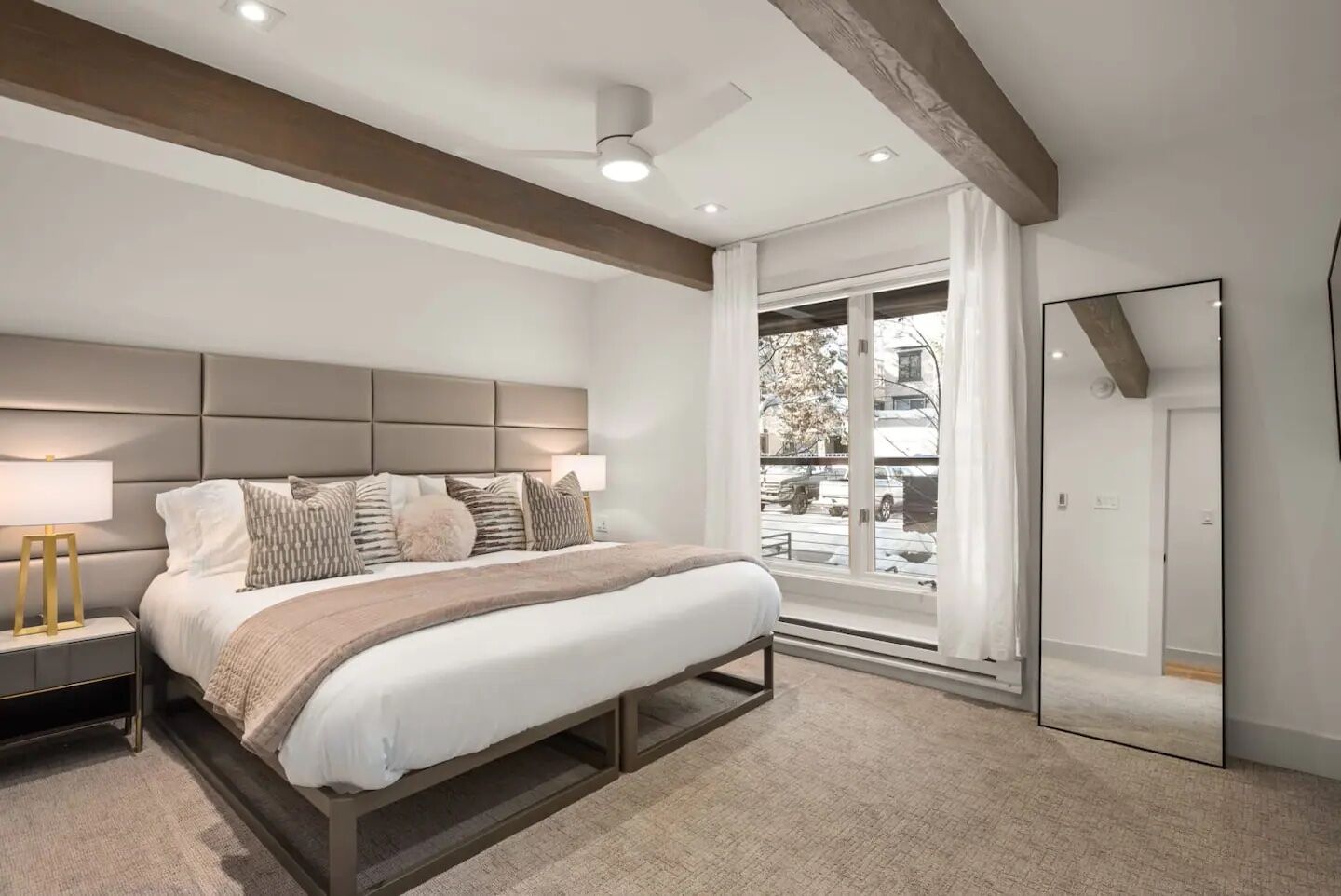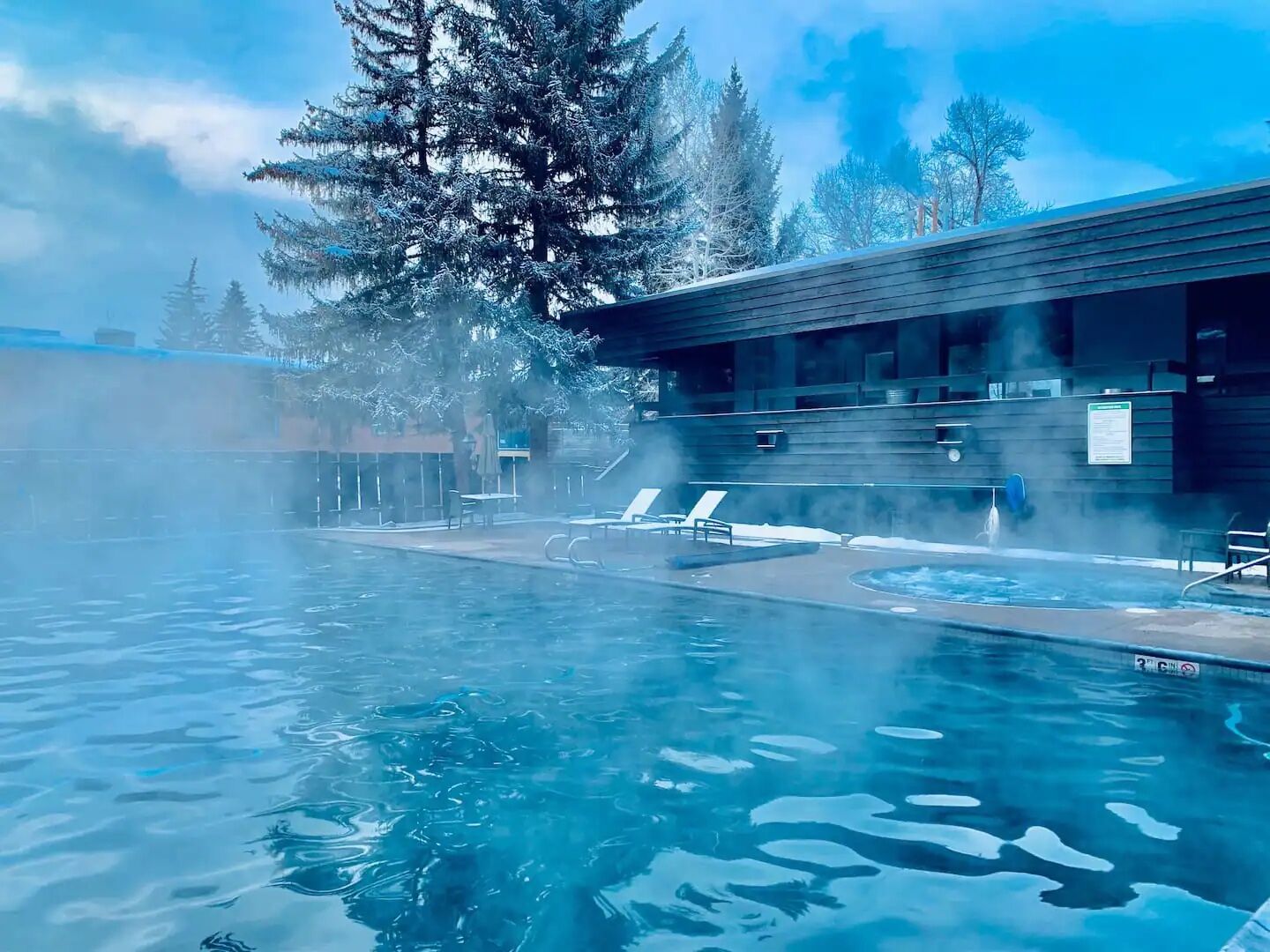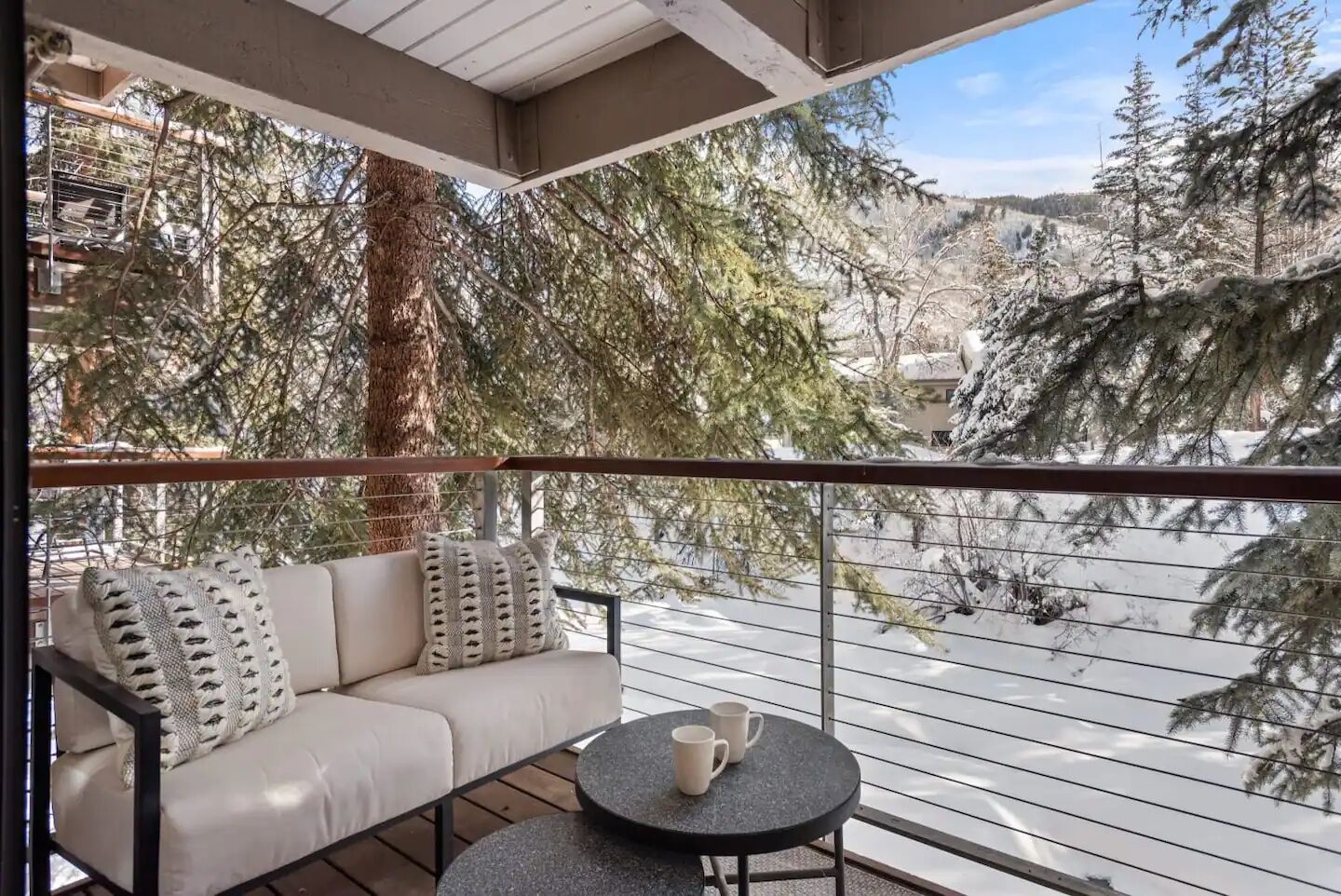 For a comfortable, quiet stay in downtown Aspen, this four-bedroom unit sleeps up to eight guests. Located right on the Roaring Fork River, you'll have gorgeous views, river and pool access, and all the trimmings you'd expect from an Aspen condo. Enjoy the large deck, set up at the work station, and prepare a gourmet meal for your crew in the stocked kitchen. It's all here at this Airbnb Aspen rental — and so are the mountains.
Eight guests, four bedrooms
Price: $455 per night
North Star Penthouse on Main Street, Aspen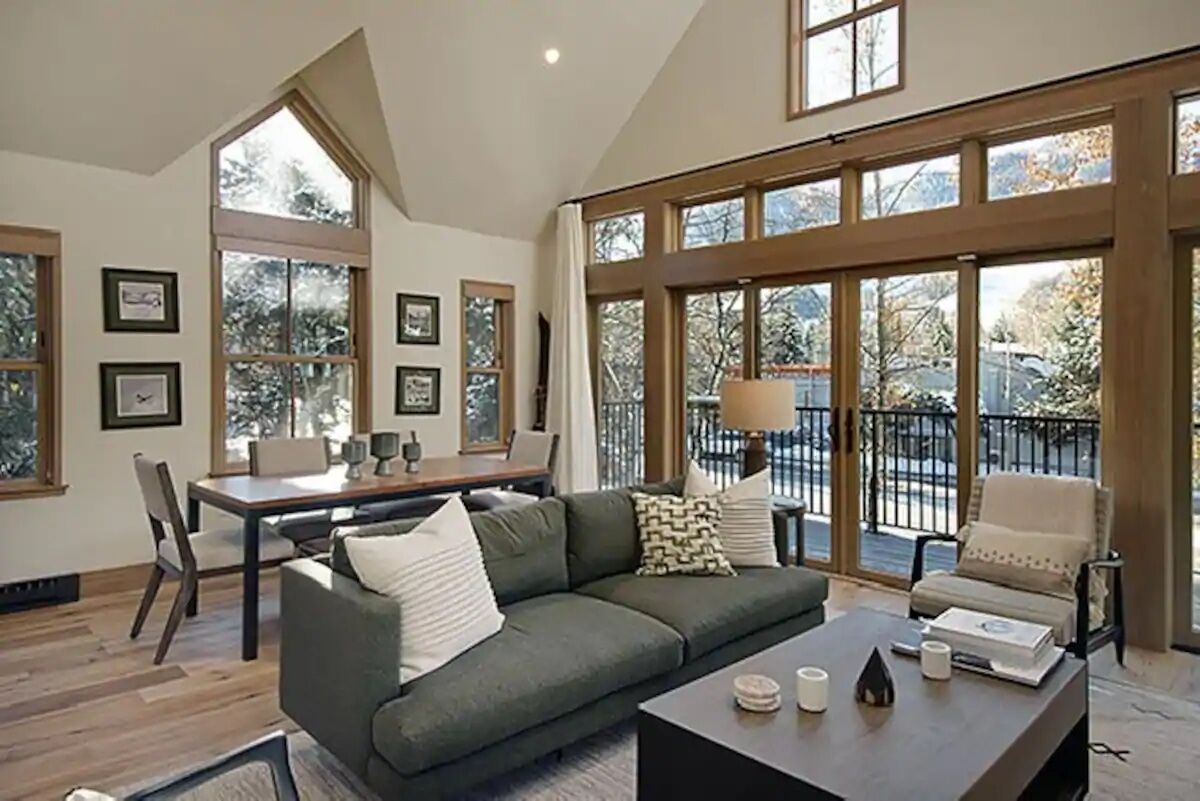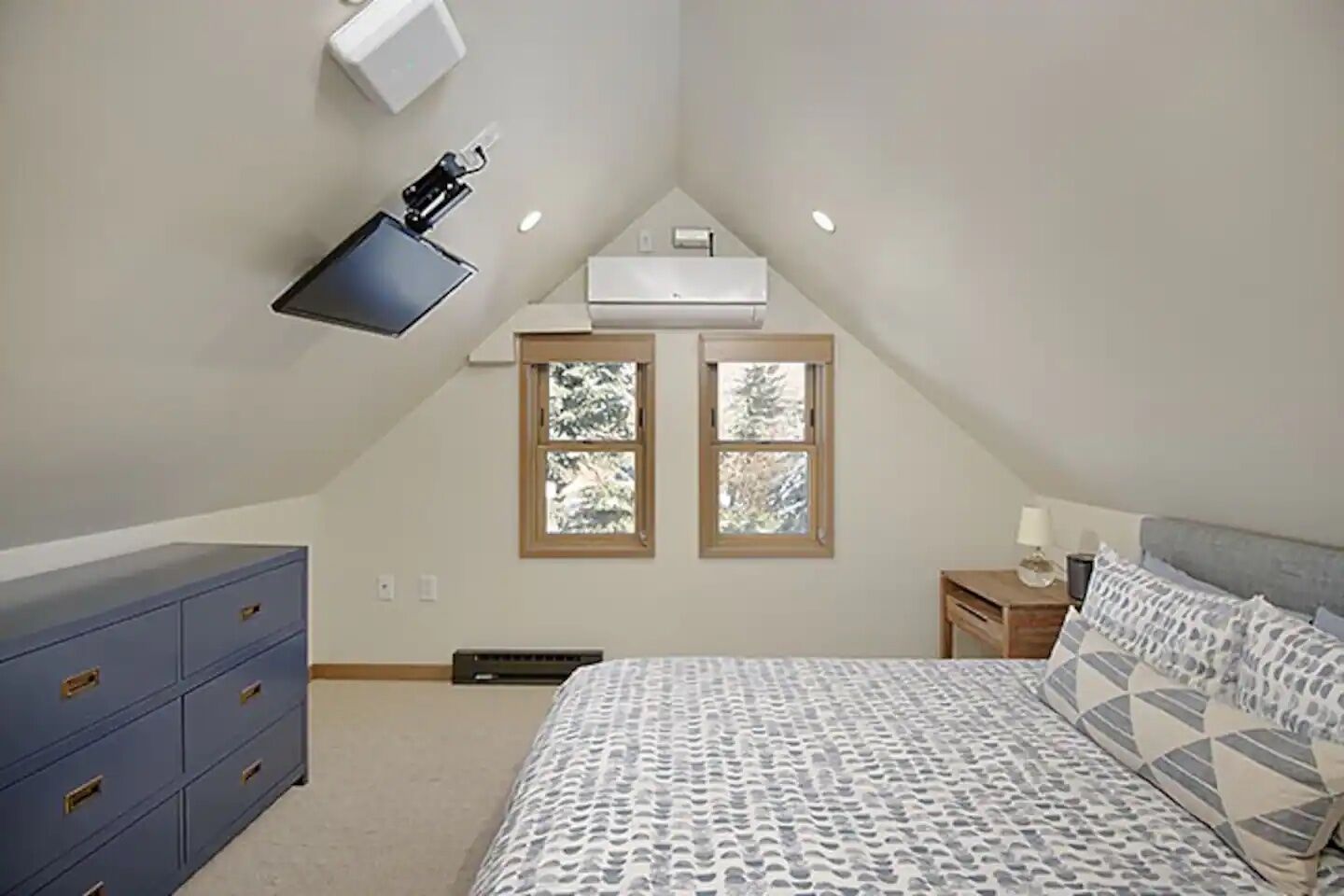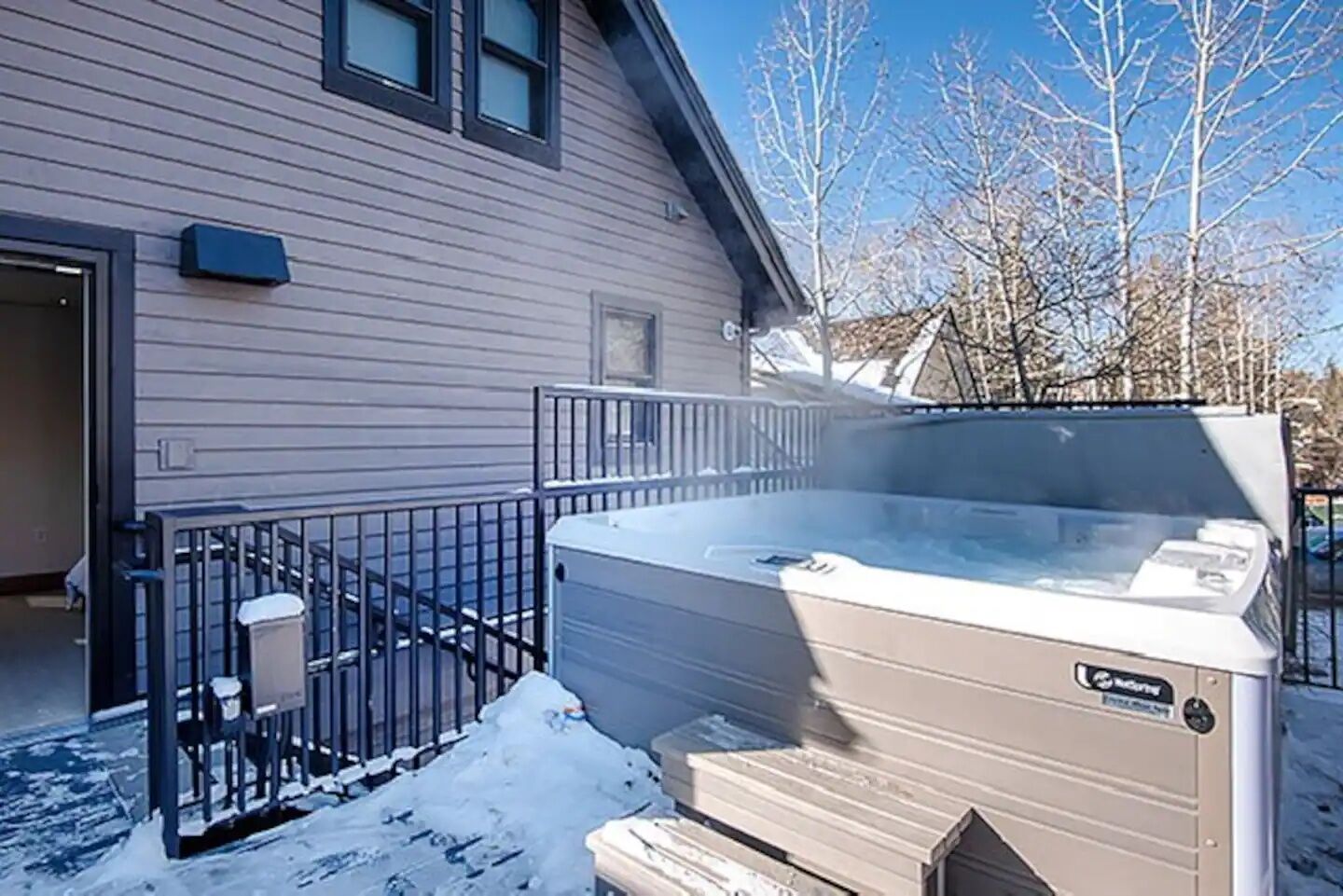 This downtown Aspen penthouse is an ideal spot to ball out with your crew. You're three blocks from the historic Hotel Jerome, home to the bar where Hunter S. Thompson ran his campaign for Pitkin County Sheriff. Best, this penthouse is located in the highly sought-after West End. When standing outside this property and facing north, odds are you're looking at, at least one house owned by someone you've heard of and maybe even admire. Movie stars, big-name musicians, and pro athletes have all owned homes in the West End, and a casual morning walk through the neighborhood is a great way to draw some artistic (and architectural) inspiration.
11 guests, four bedrooms
Price: $3,500 per night
Home in Snowmass with hot tub, fireplace, and mountain views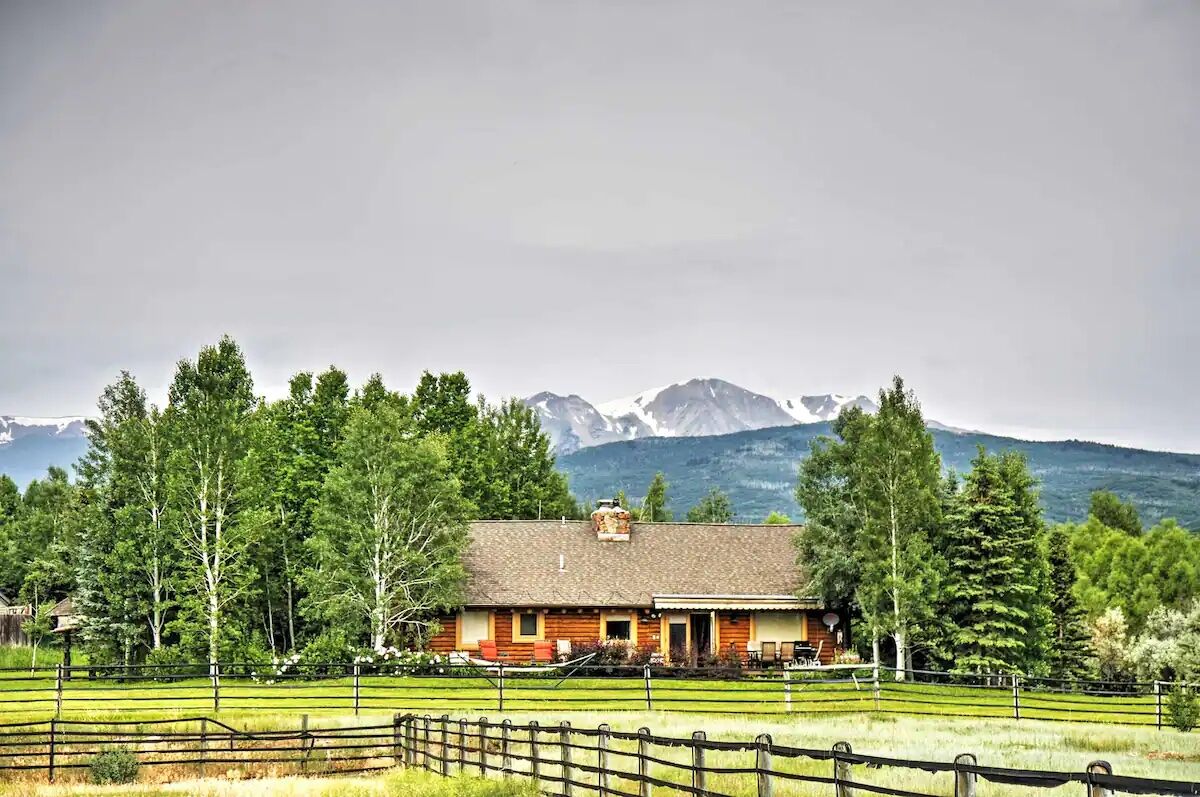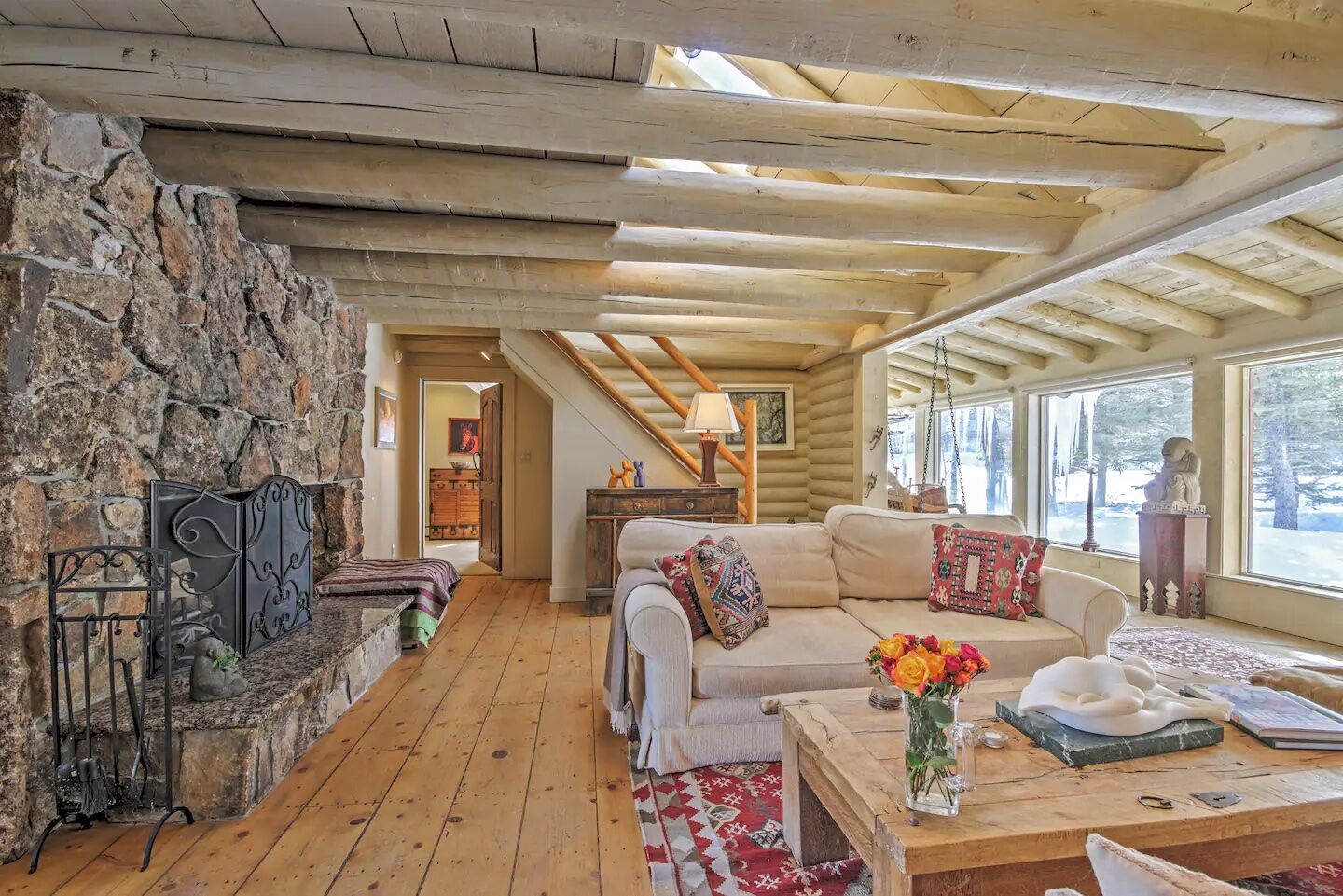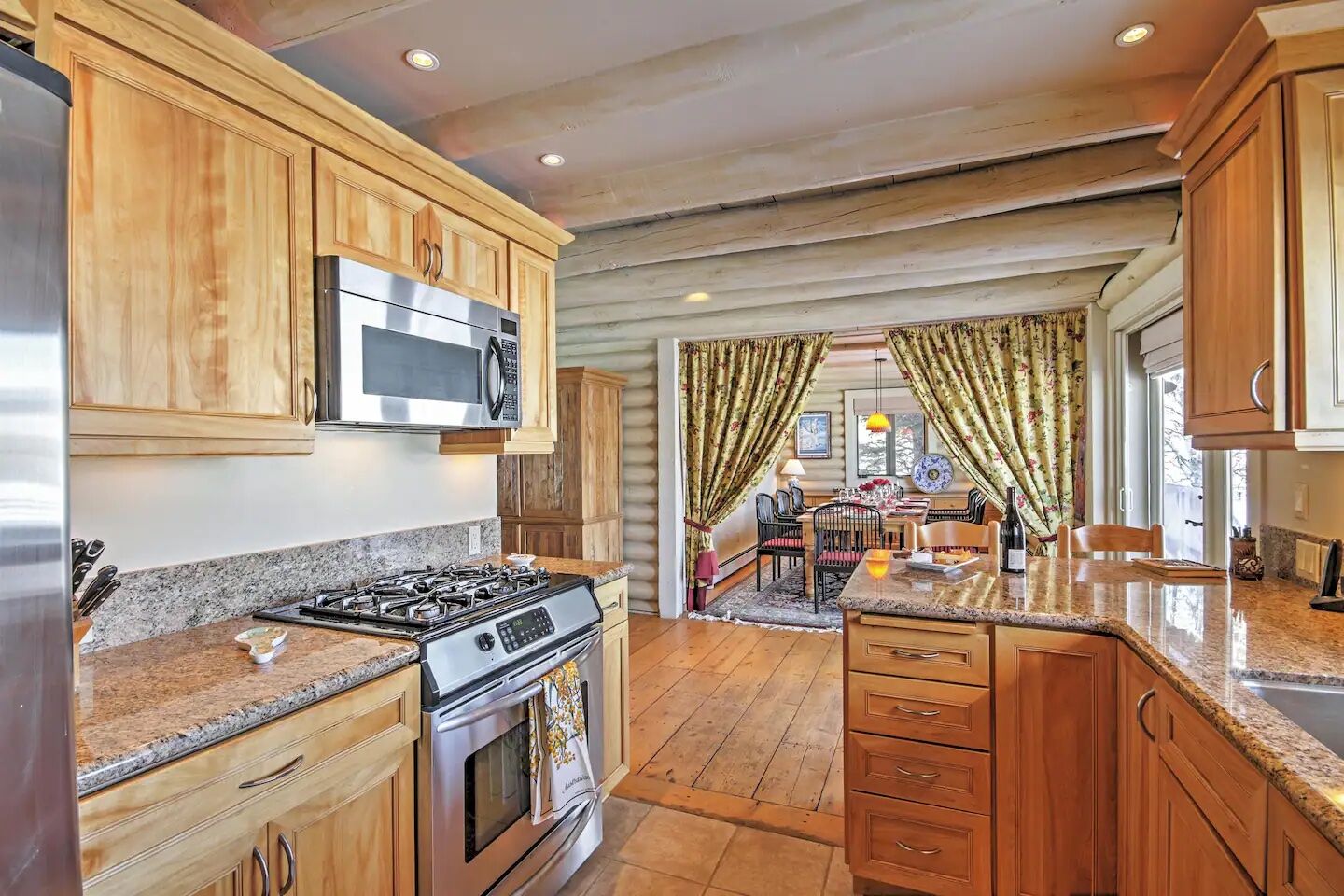 Snowmass is more than just a resort village. This large home is a mountain sanctuary akin to your own personal Owl Farm — minus the celebrities randomly showing up. Nowhere in Snowmass has better views, and given that you can take them in from the hot tub there's really no going wrong here. This Airbnb Aspen property hints at the days when the Roaring Fork Valley was truly rustic.
Six guests, three bedrooms
Price: $377 per night
Charming Aspen condo with views and a balcony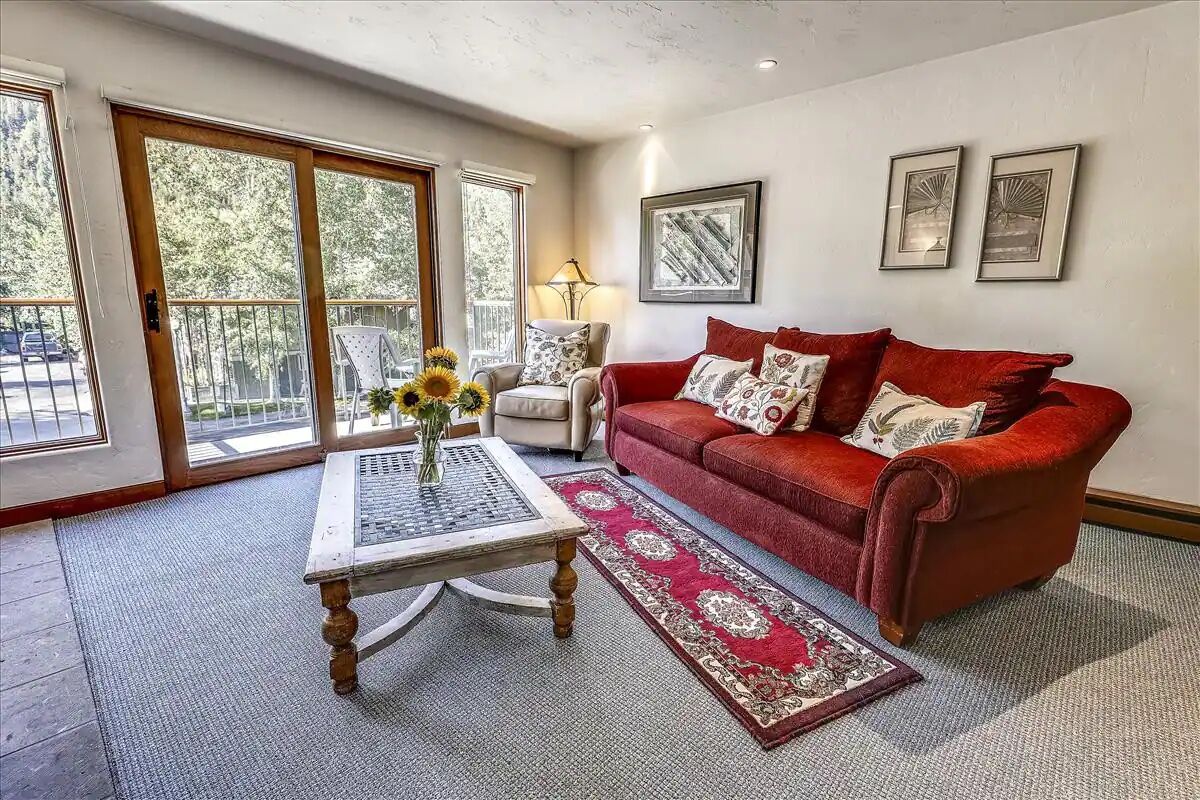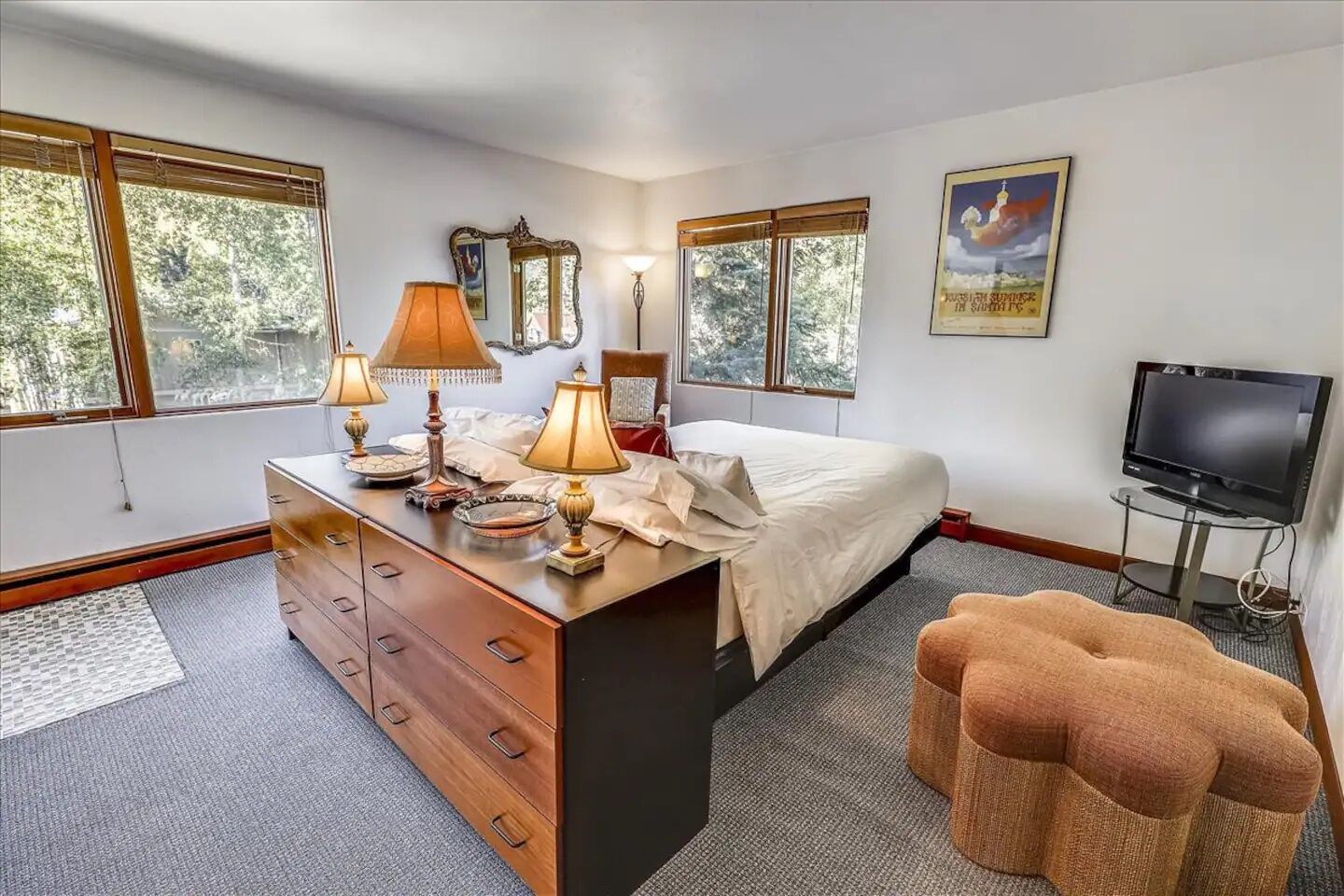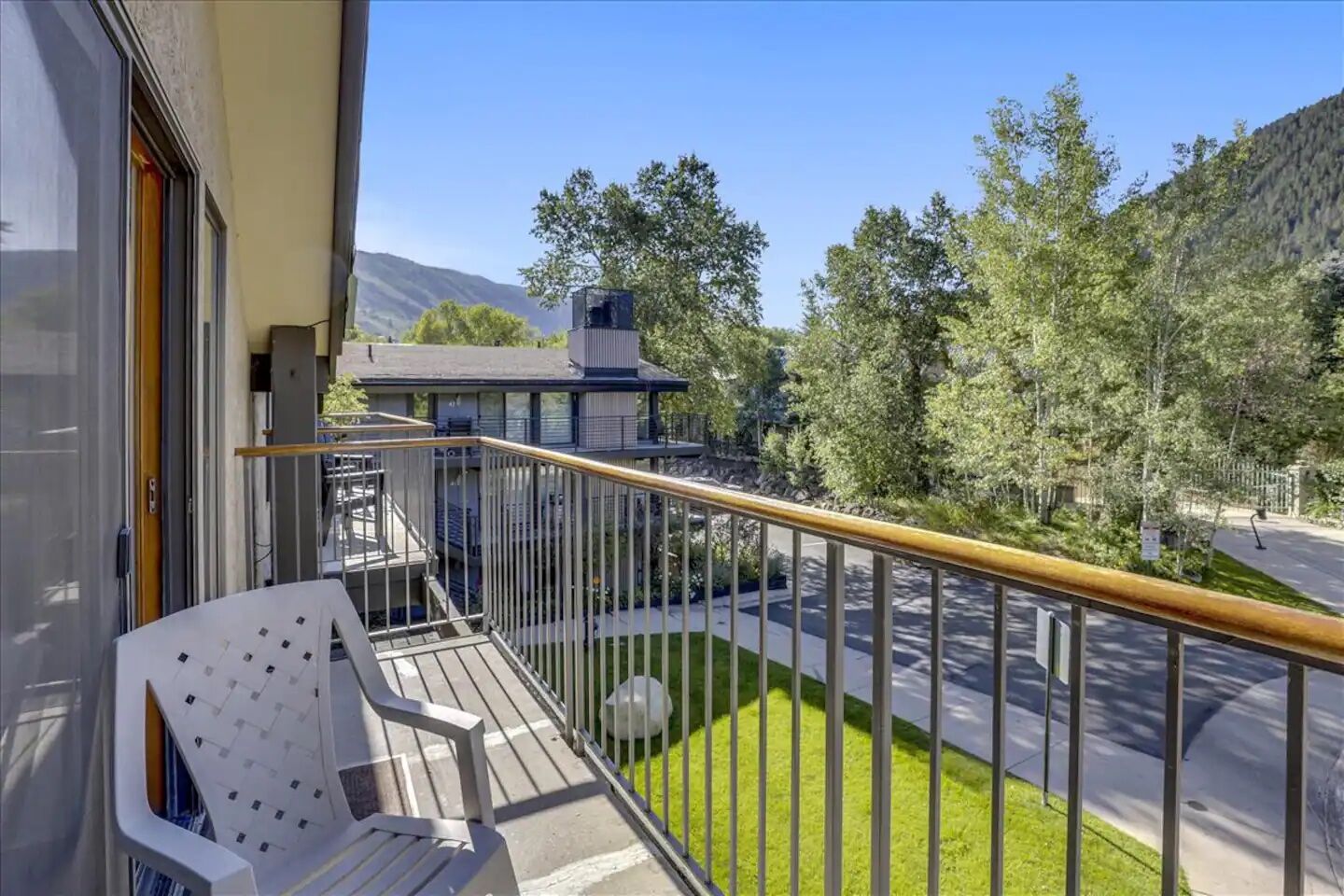 For a relaxed stay on the east side of Aspen, away from the bustle of downtown but still within walking distance to the restaurant row and the gondola, this high-end condo is an ideal choice. The premises offer free parking and great views, and if you visit in the summer, you'll enjoy easy access to the Ute Trail. This is an Airbnb Aspen rental from which you can also hop across town to Smuggler Mountain and the bike path across the Roaring Fork Valley through Woody Creek and Carbondale to Glenwood Springs.
Six guests, two bedrooms
Price: From $522 per night
Two-bedroom condo in the Grand Hyatt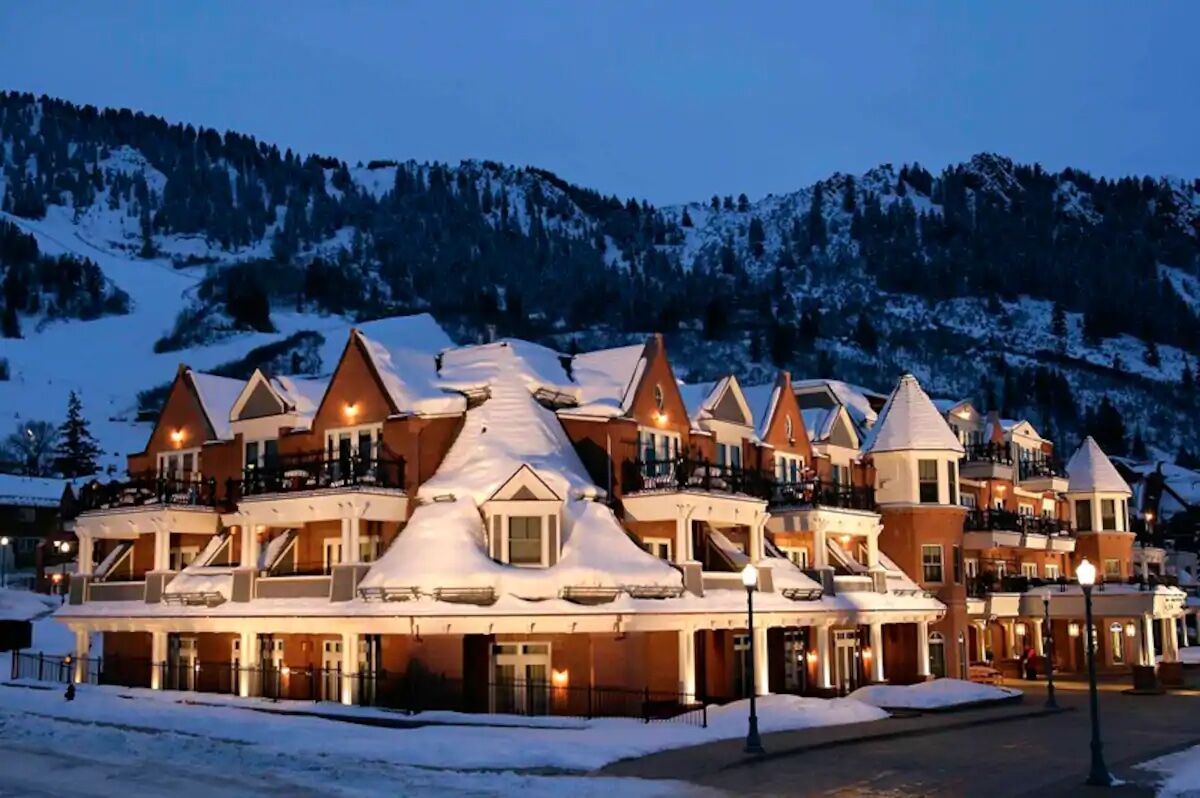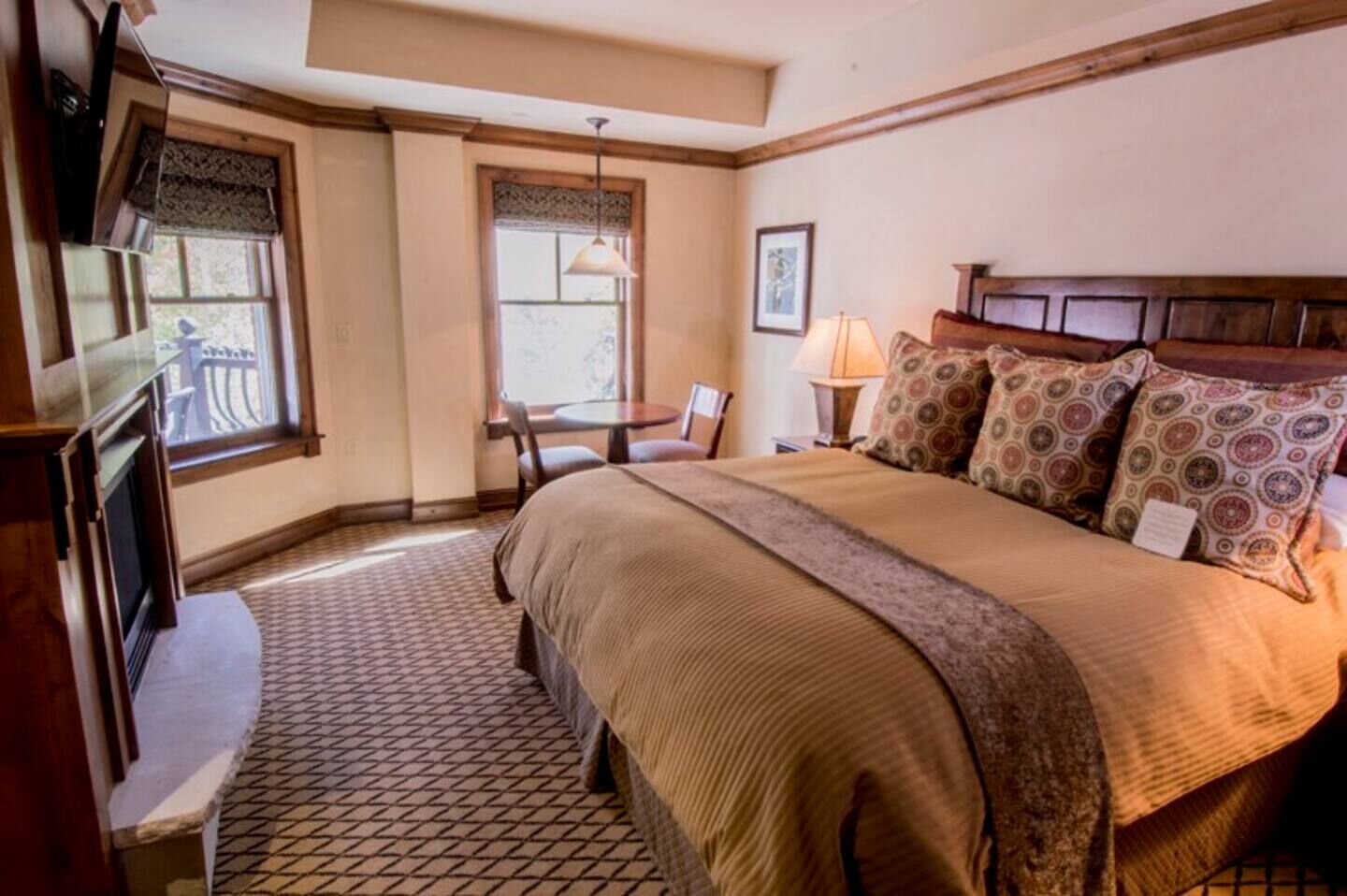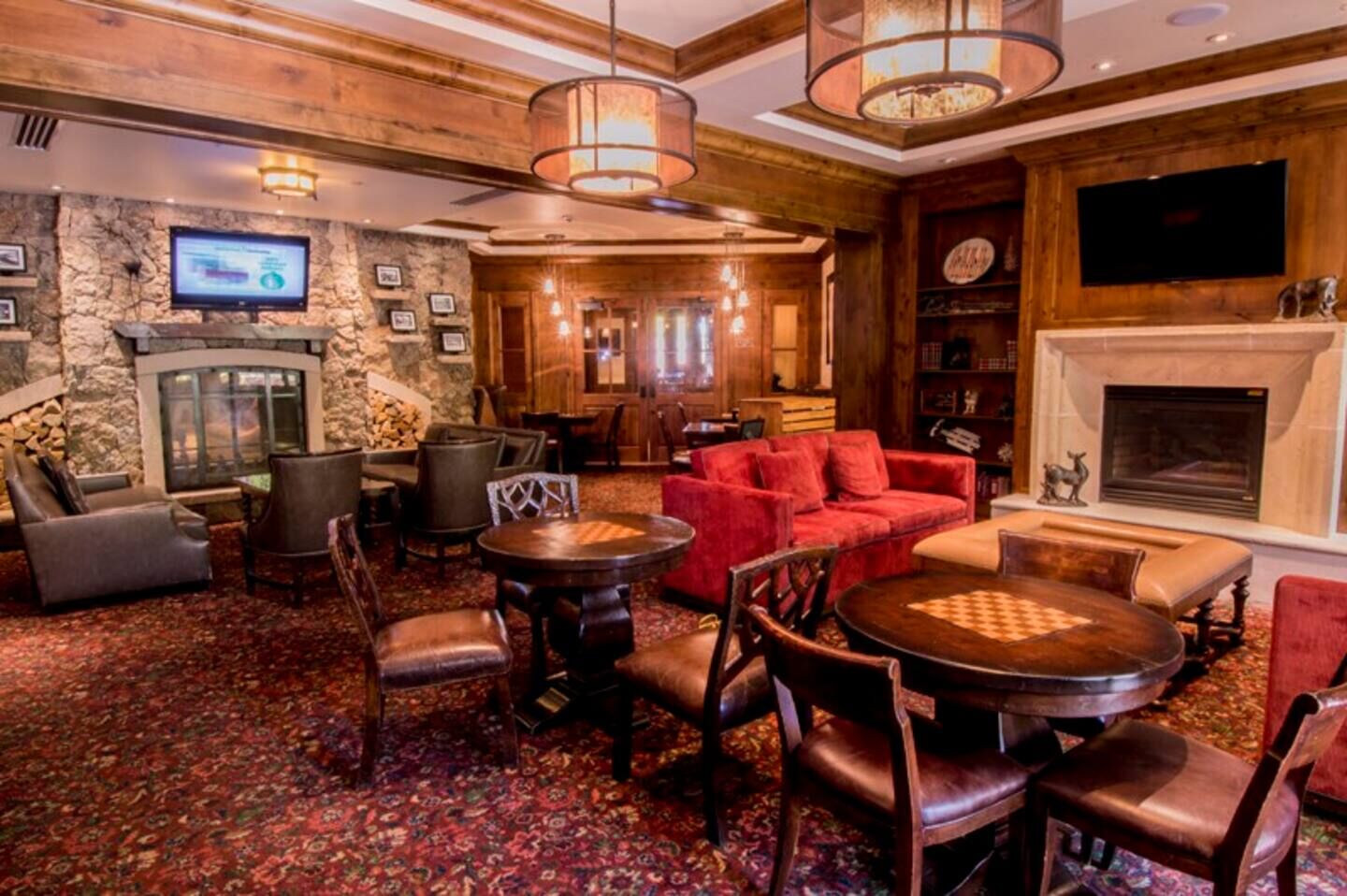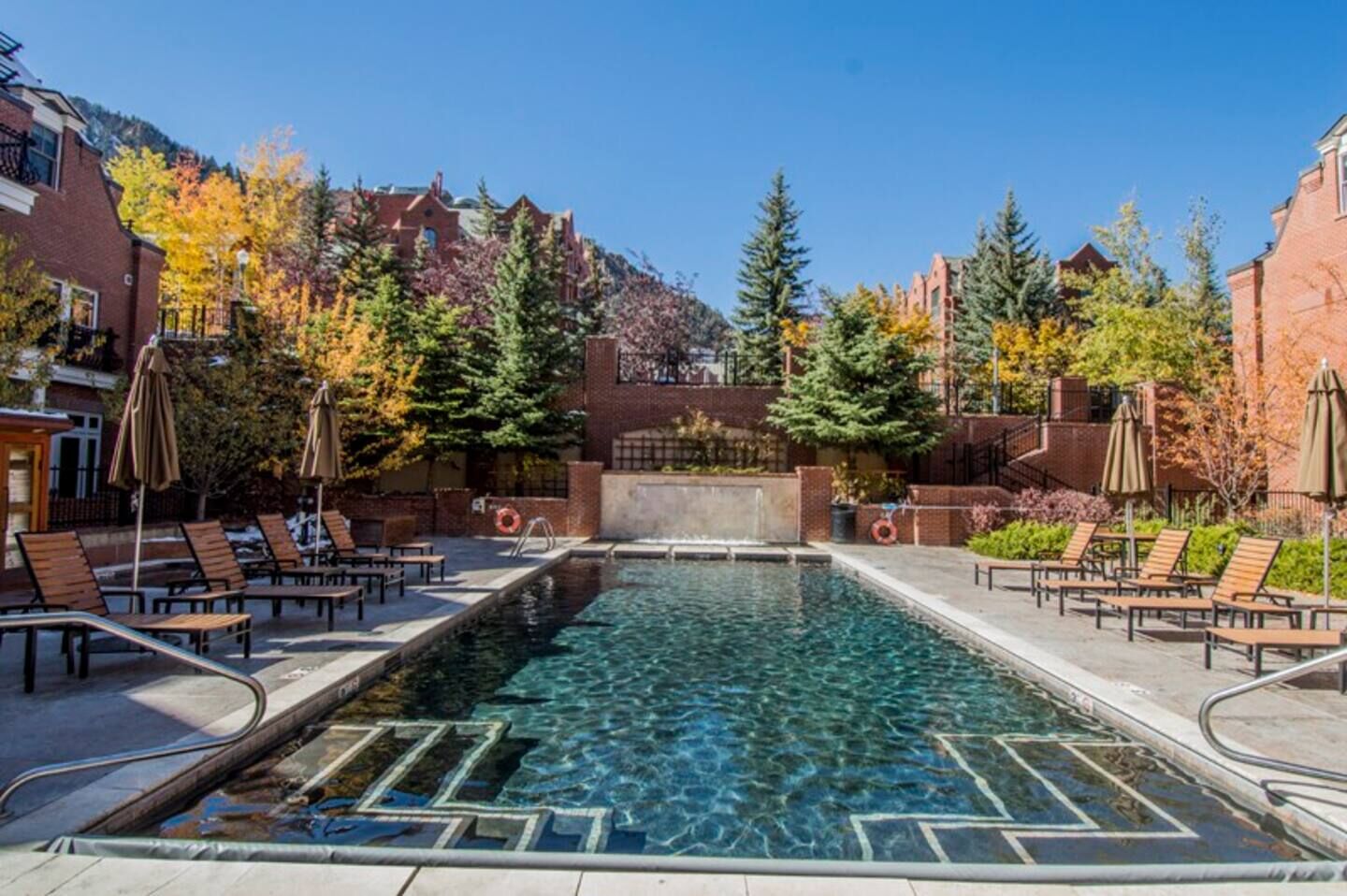 Here's your chance to experience Aspen in all its glory. The Grand Hyatt is among the best properties in town, home to a collection of top-notch condos and rooms that attract everyone from the rich and famous to the time-share crowd. And now, you and yours — those ready to ball out for a few nights of luxury in the best place in the world — can do so too. You'll have access to the pool and hot tub, dining and shopping, and room service and delivery options galore. This is Aspen, how it was intended to be.
Six guests, two bedrooms
Price: From $2,002 per night
Private luxury in Aspen Mountain Residences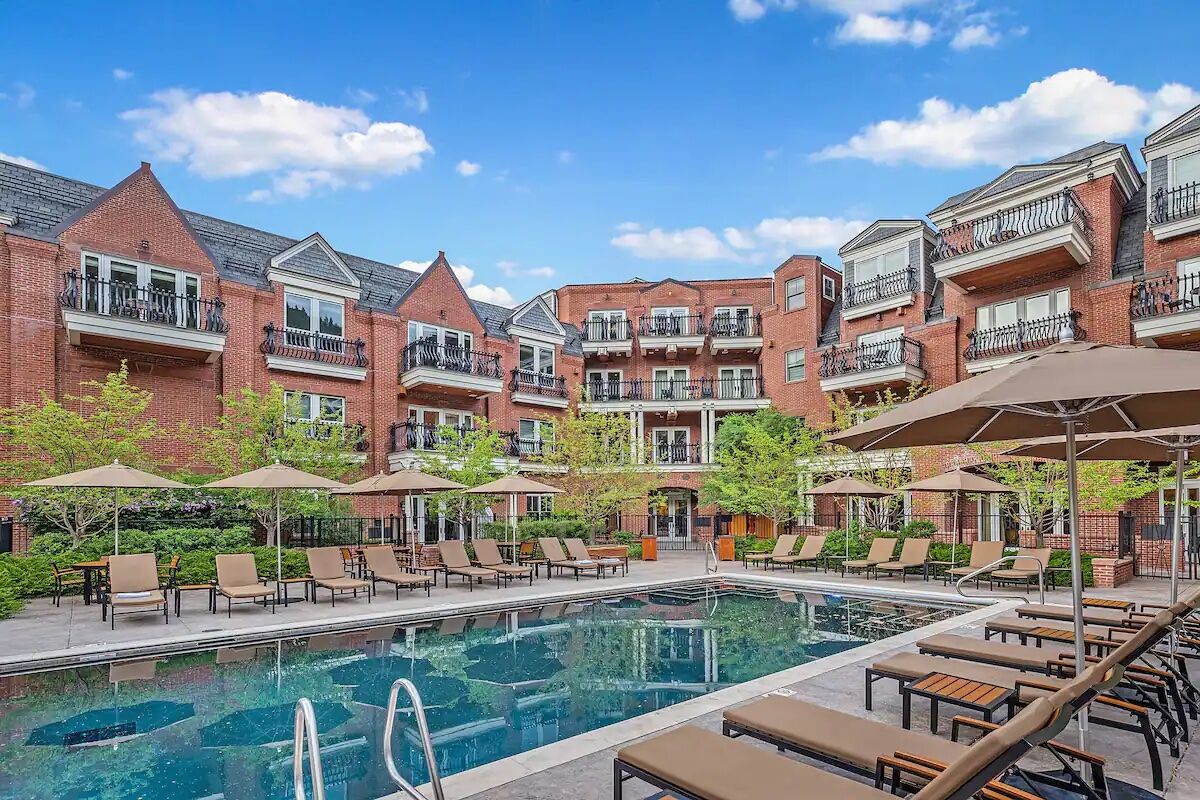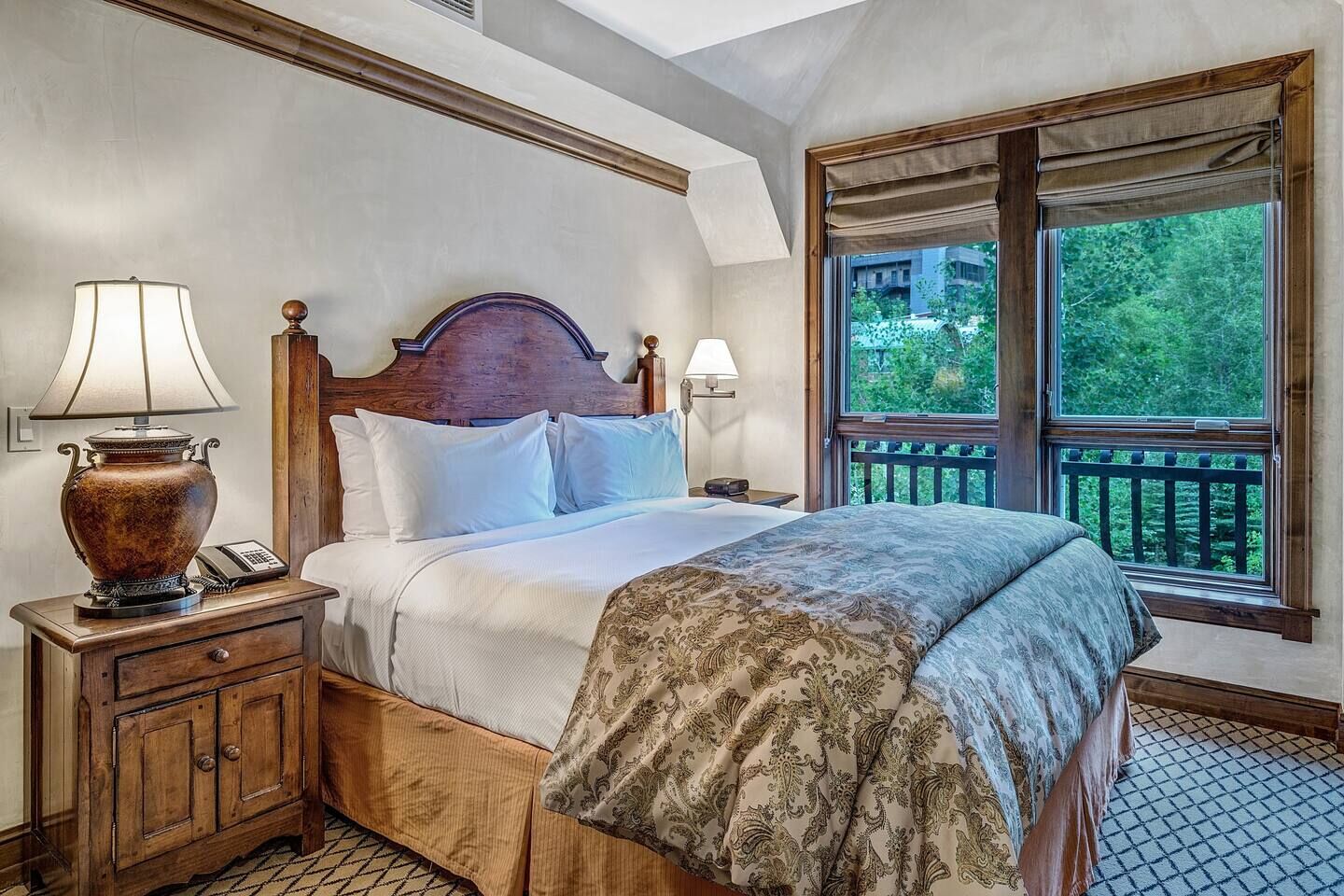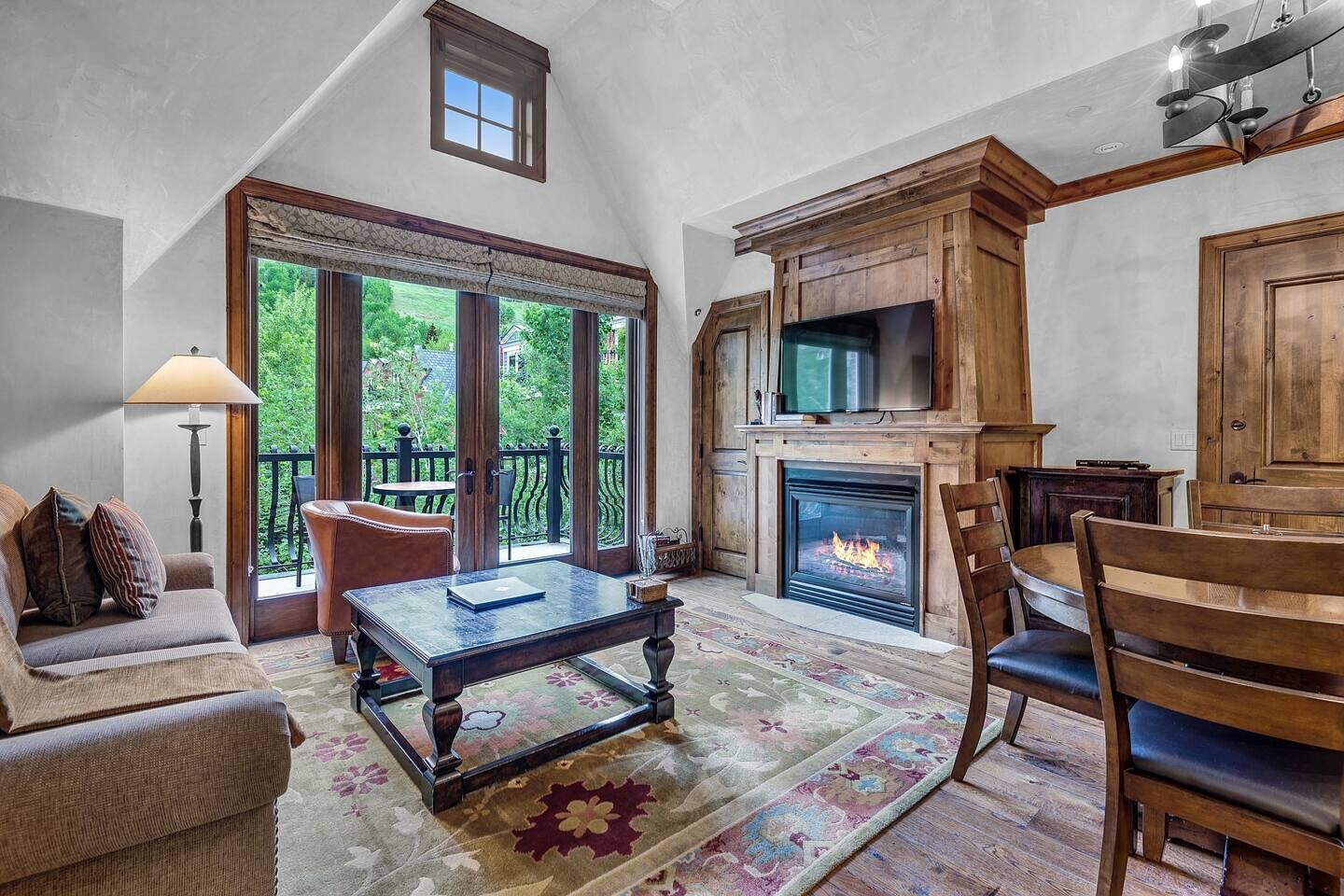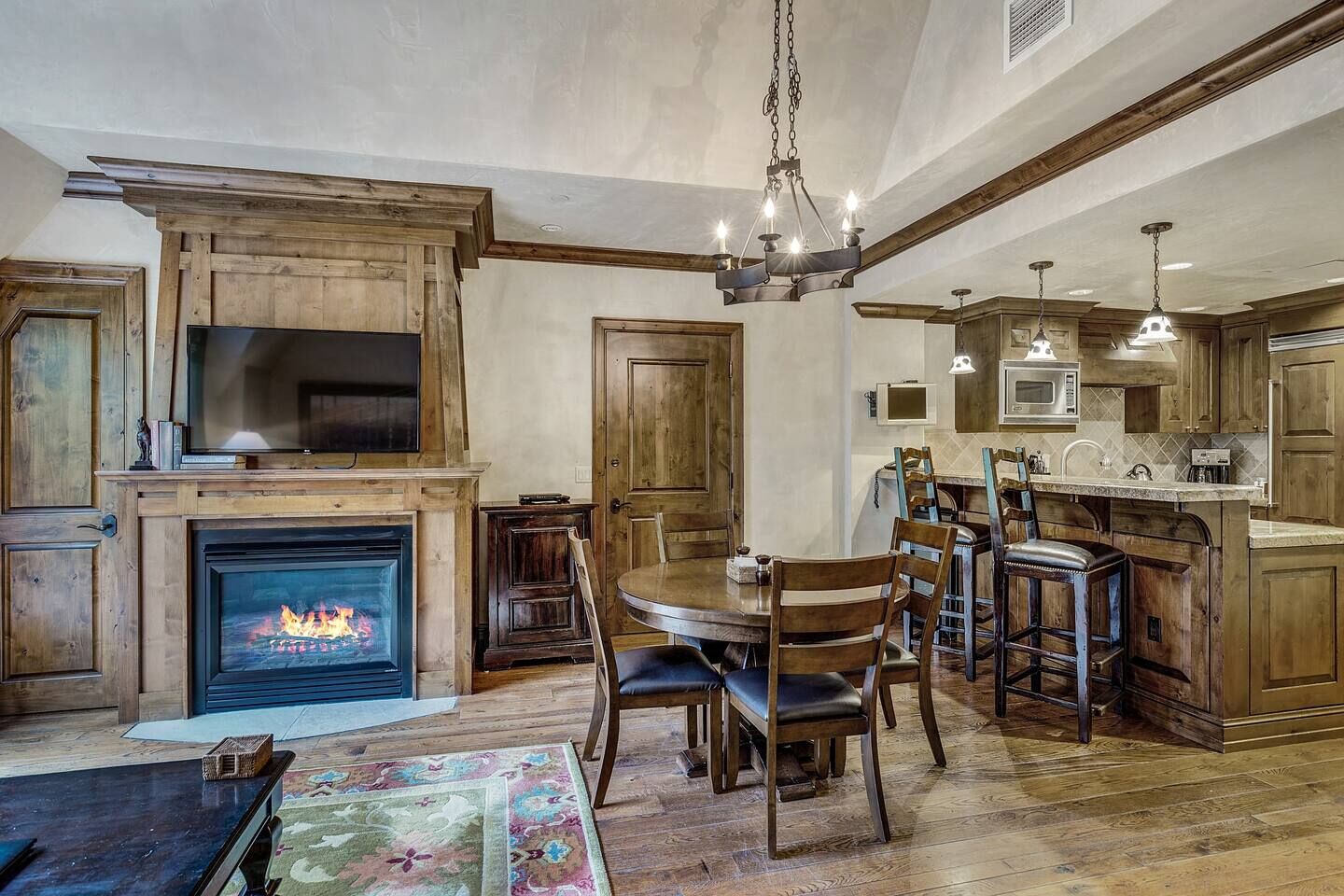 Quiet. Easy access to nature. Walkable to everything. Aspen Mountain Residences are everything a high-class Aspen vacation requires, done for you and within a stroll of the gondola. You'll have a nice bed with great views of the surrounding mountains and can take advantage of the onsite amenities that include a large pool, spa tubs, and gas fireplaces. This is Aspen, done how regulars do it.
Six guests, two bedrooms
Price: From $1,411 per night
Traveling to Colorado? Check out Matador's Colorado accommodation guides to the best places to stay across the state: 
Ski country chalet in Snowmass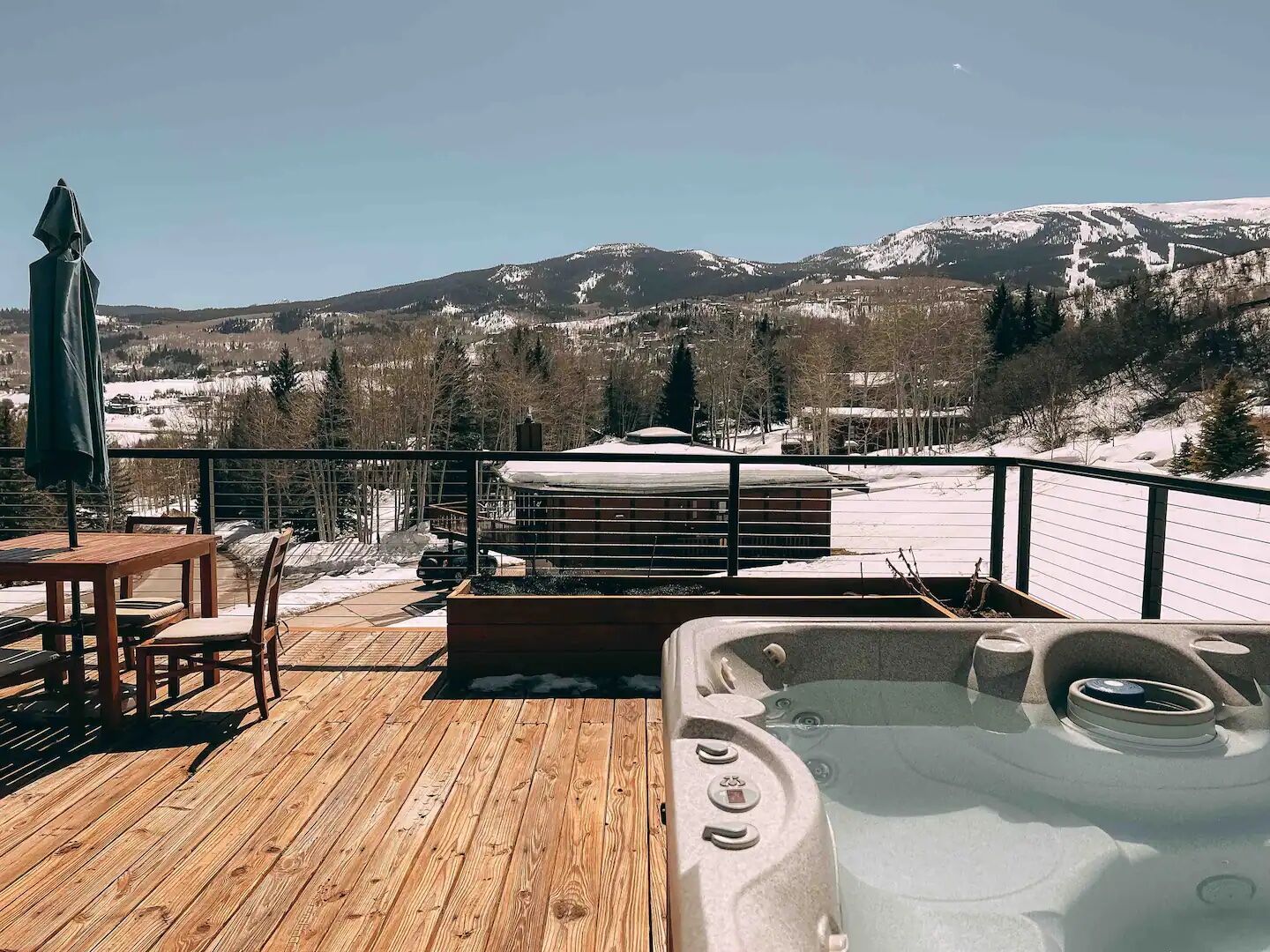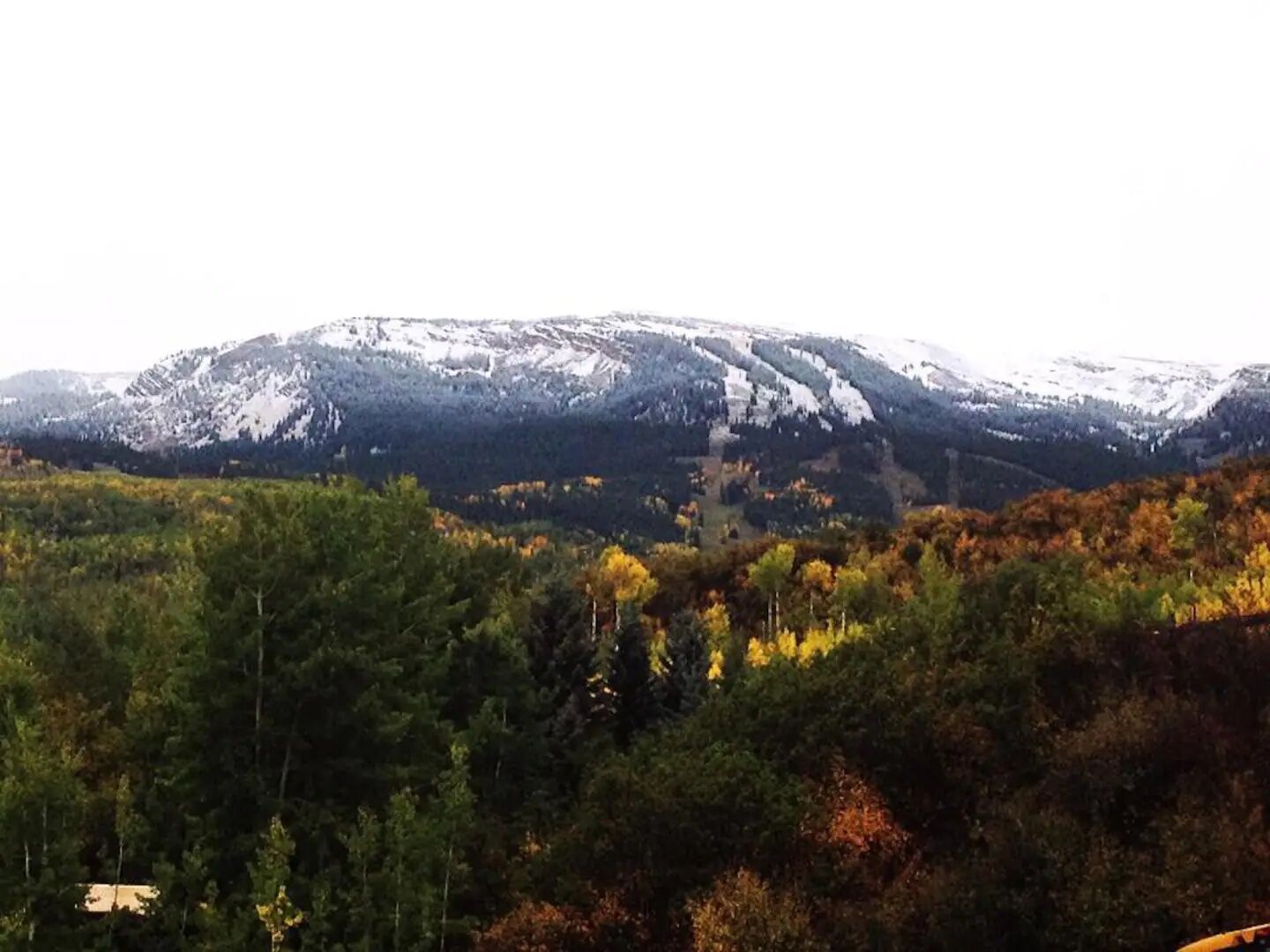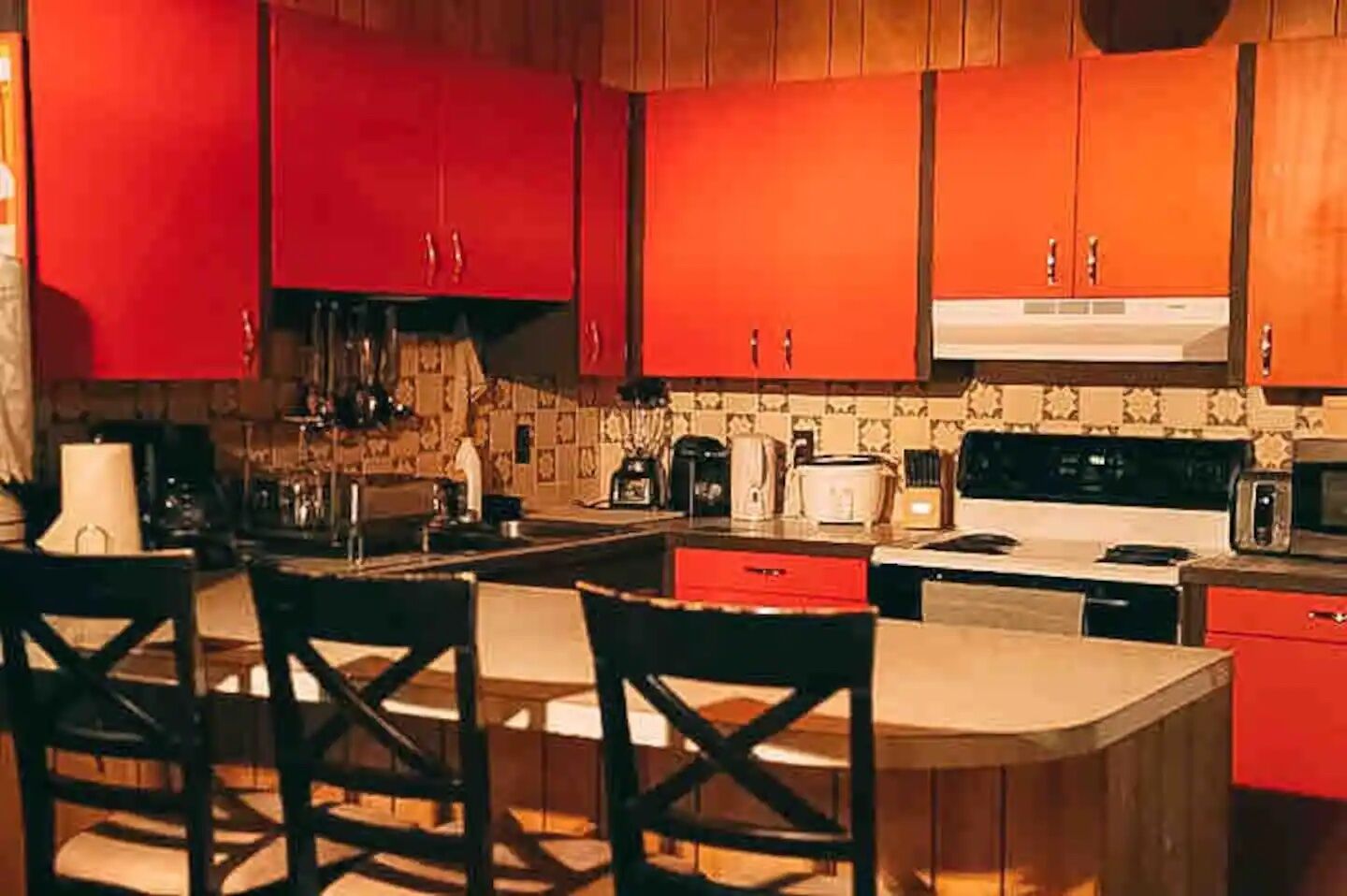 Rustic. Wooden. Wild. This private room in a Snowmass chalet is the classic vision of a ski (or summer) vacation in the mountains. There's even a hot tub and sauna on-site, and while you're in a beautiful spot near trails and solitude, Snowmass Village is a quick (and free) bus ride away. If getting outdoors is the focus and you just need a quiet and relaxing place to crash, this is the spot.
Two guests, one bedroom
Price: From $129 per night
Snowmass Village ski-in, ski-out condo with perks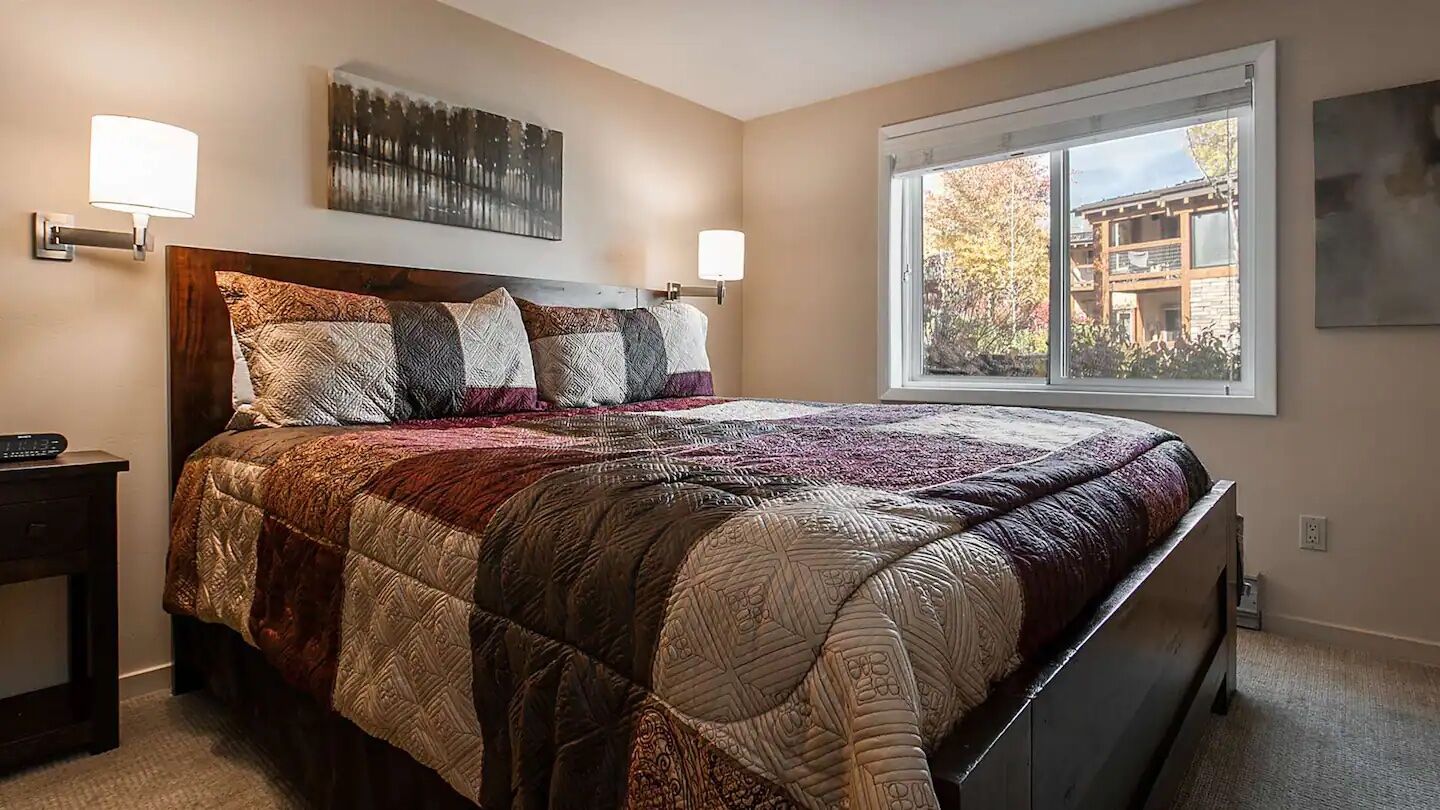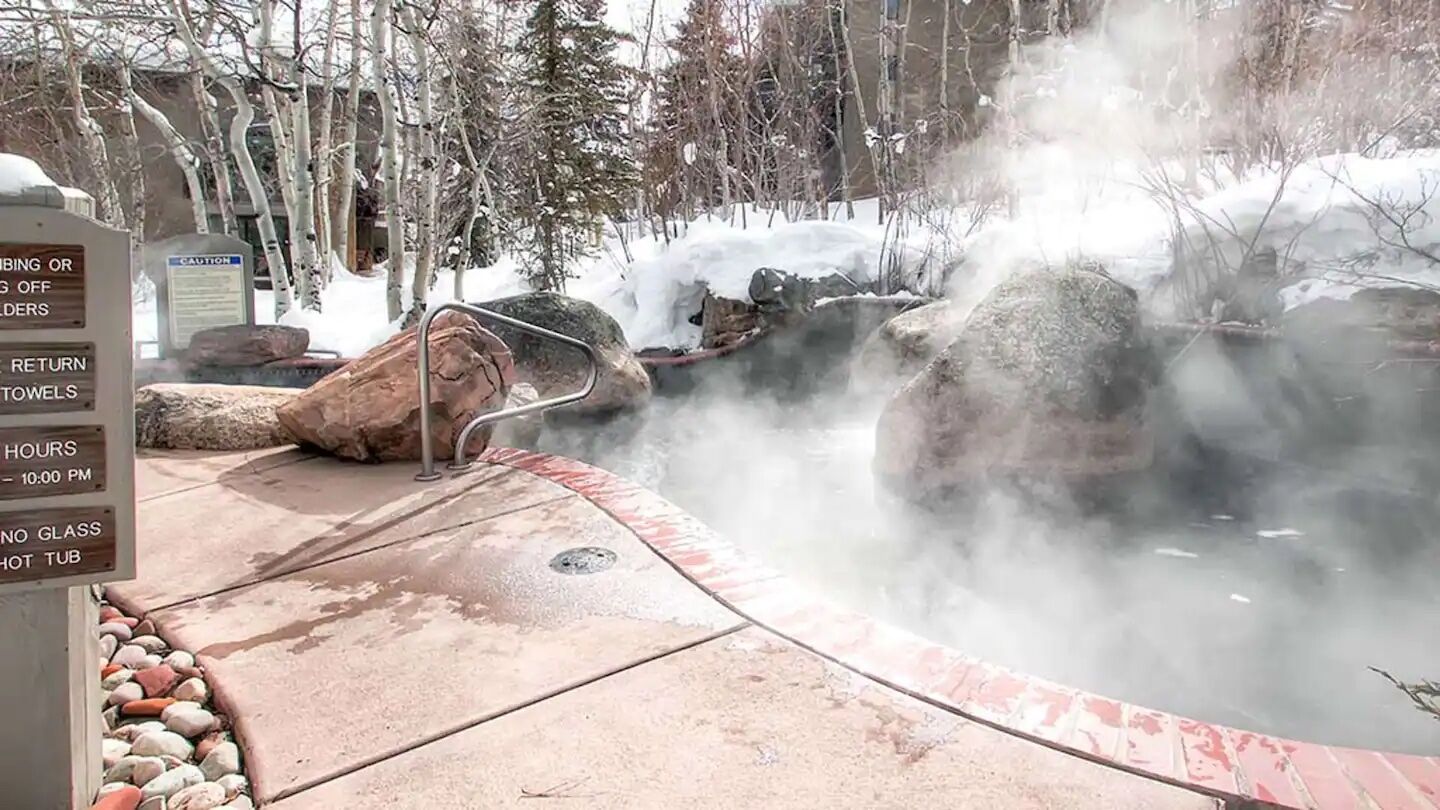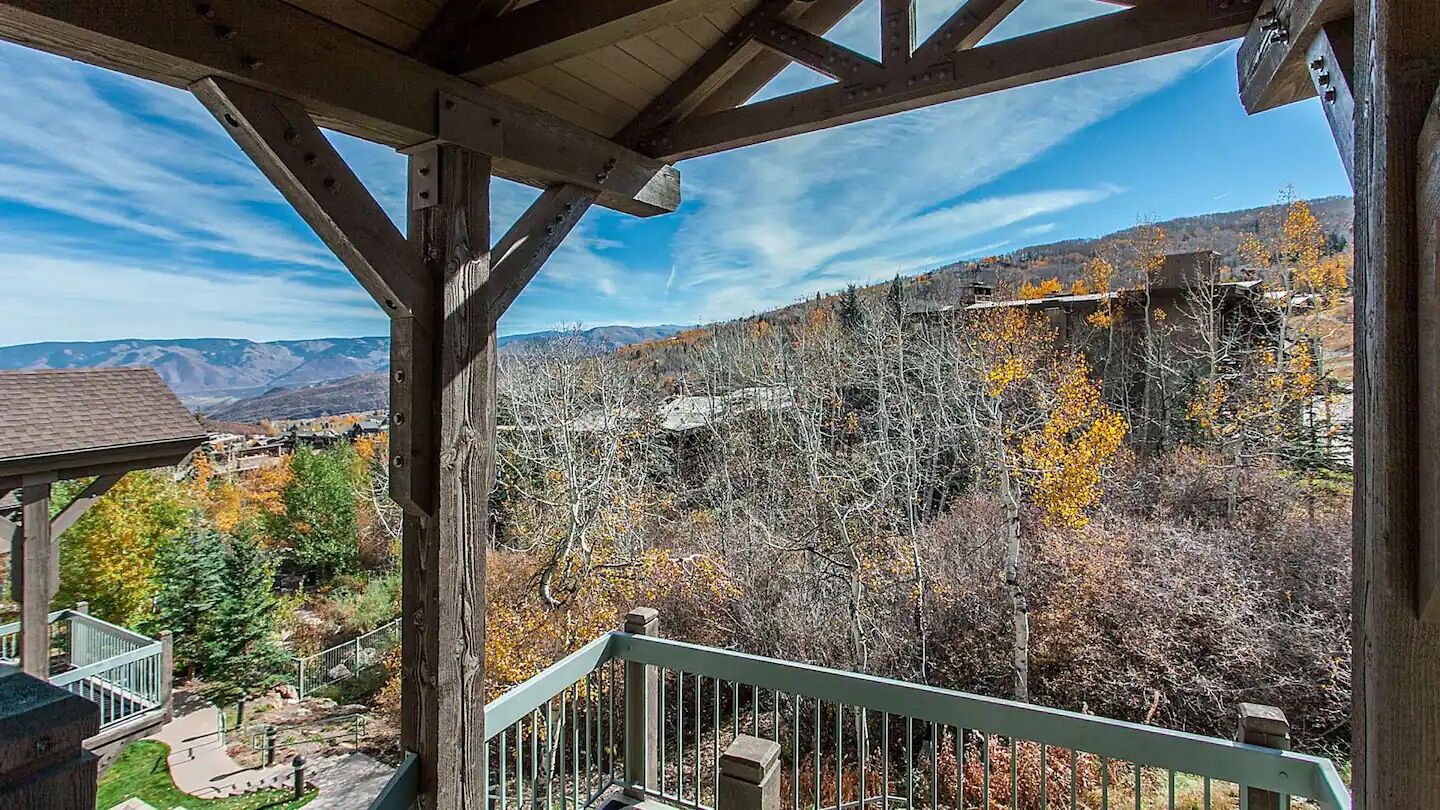 Everything Snowmass Village offers is within a couple of minutes' walk (or ski) from this high-end condo. It's the best deal in the village with resort amenities, including a pool and indoor fireplace, without the sky-high prices of the surrounding properties. The best dining and shopping in Snowmass is right there, as is the gondola and the slopes, and the little-known secret is that Snowmass is the best of the four mountain resorts at Aspen.
Six guests, two bedrooms
Price: From $237 per night
More like this
What did you think of this story?