11 Airbnbs in Bend, Oregon Perfect for Exploring the Town, Mountains, and Water
Encircled by mountains and enjoying a scenic spot on the Deschutes River, Bend is one of the prettiest cities in Oregon. Getting out on the water by kayak, paddleboard, or tube is top of the agenda while hiking and cycling trails grant you a closer look at the area's unique volcanic heritage. When you're not chasing adventure, Bend is all about easing the pace. Choose one of these top-rated Airbnb Bend Oregon rentals and you'll leave feeling fresh.
We hope you love the Airbnb Bend Oregon rentals we recommend! Just so you know, Matador may collect a small commission from the links on this page if you decide to book a stay. Listed prices are accurate as of the time of publication.
Downtown Bend Airbnb rentals
Downtown Bend waterfront escape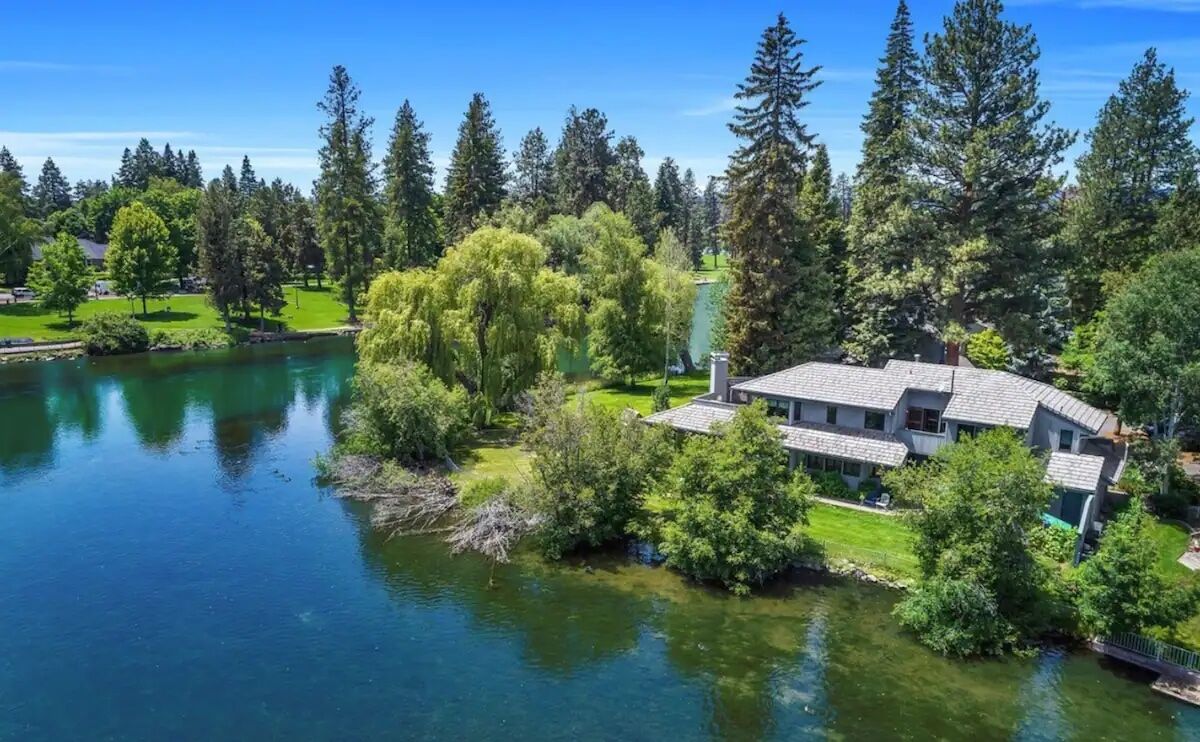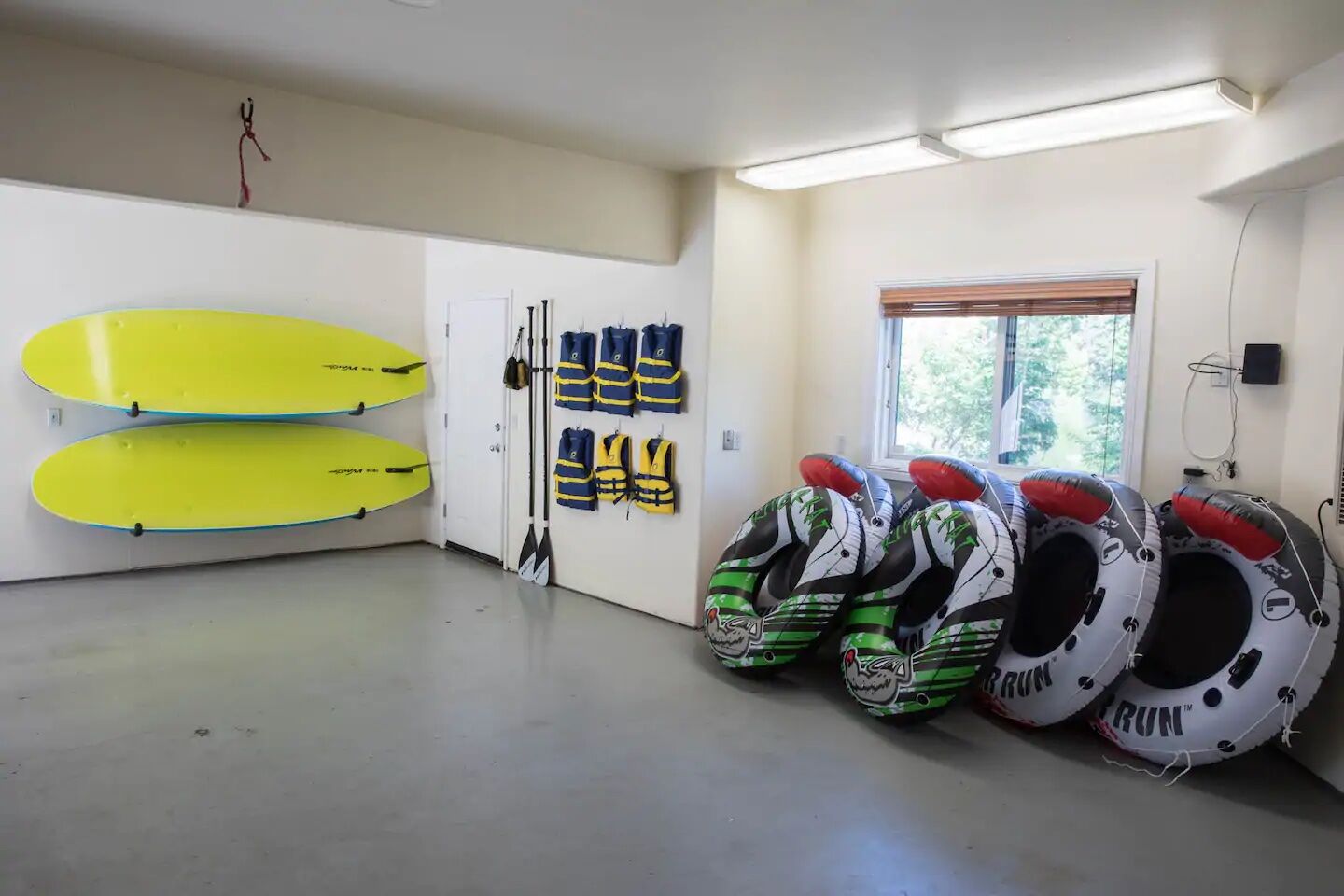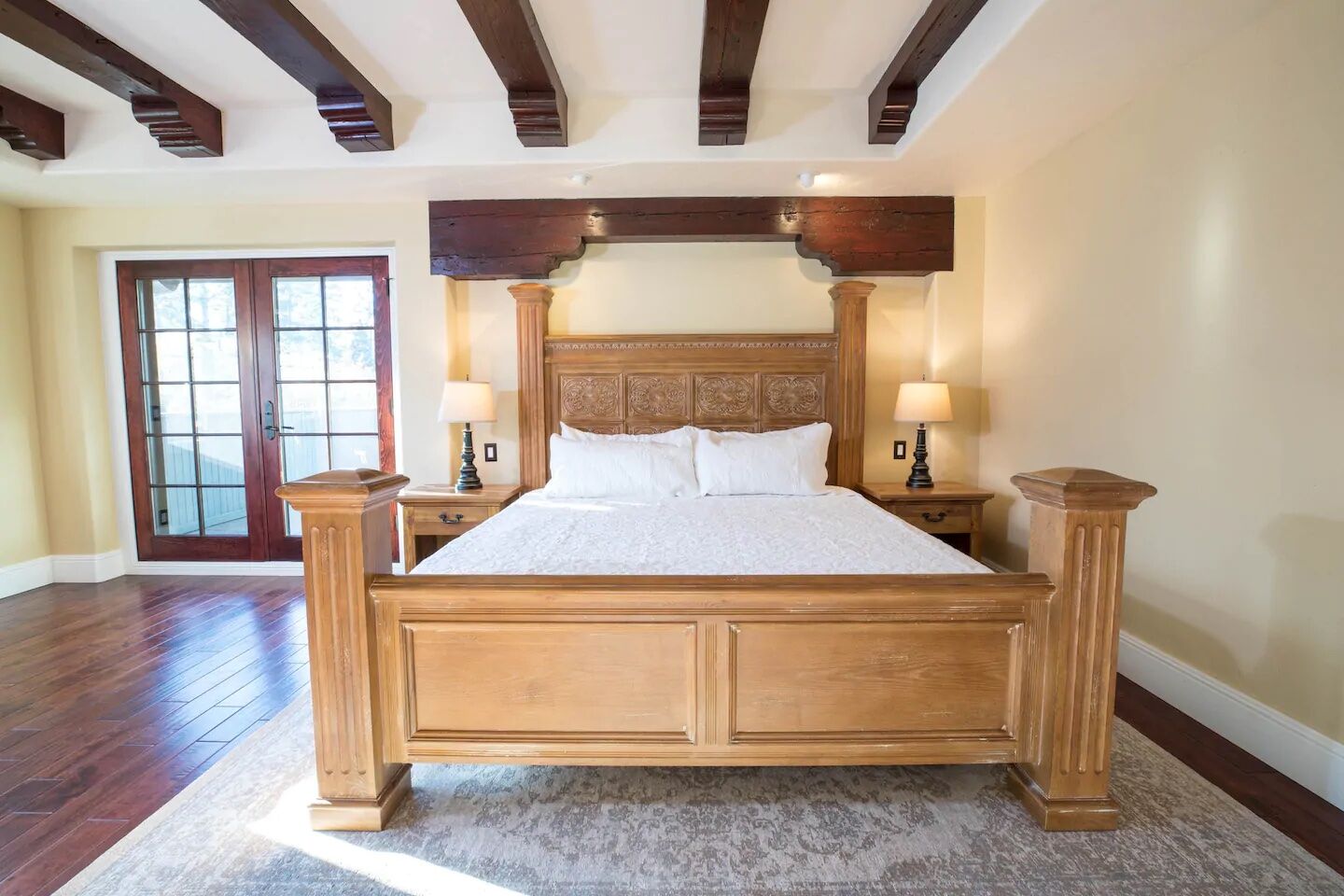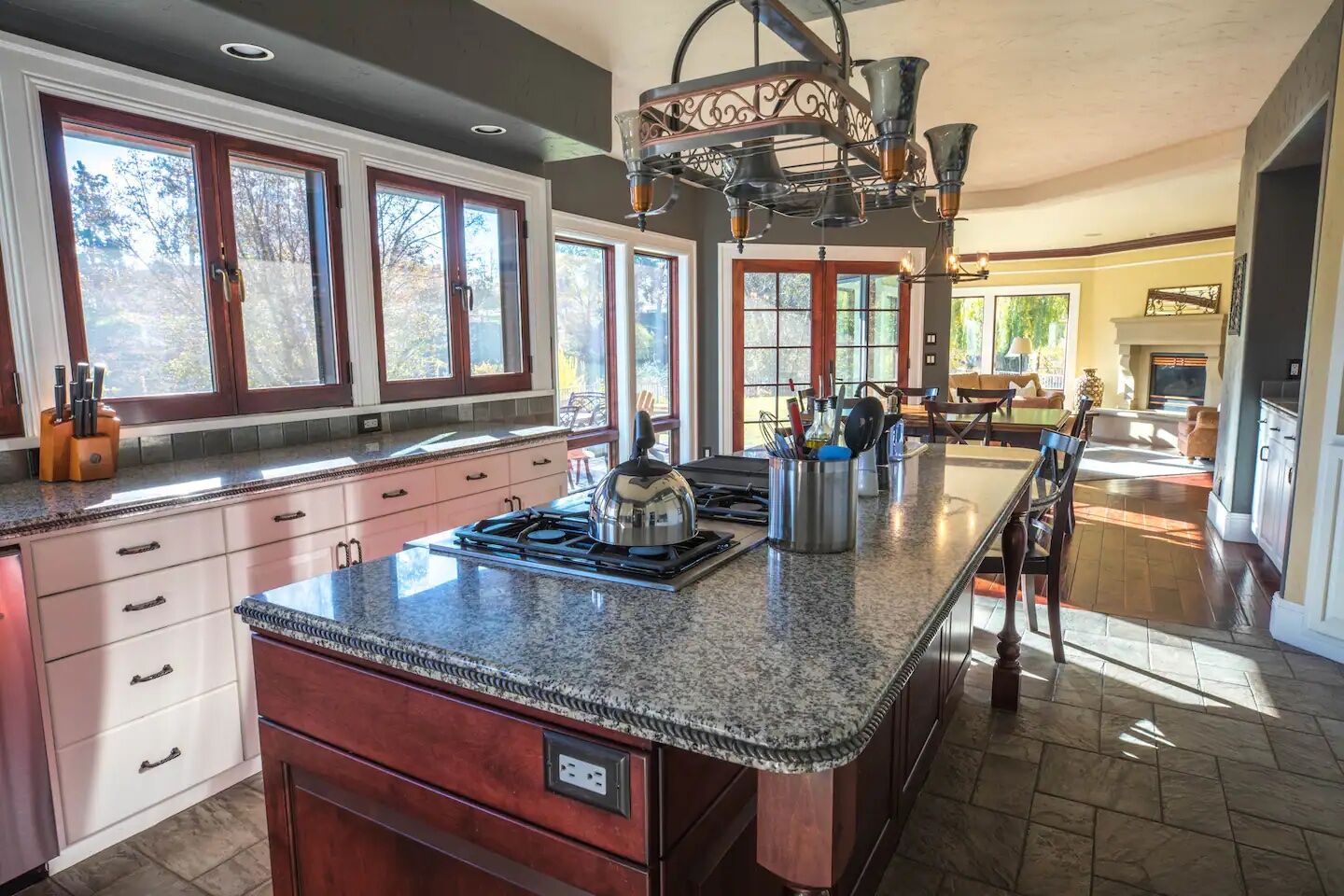 Located on Mirror Pond, this three-bedroom vacation property offers views of Deschutes River and Drake Park and is a five-minute walk from downtown. Paddle boards, tubes, and buoyancy aids are provided and you can launch directly from the private backyard. The open-plan concept provides natural light, heart-stopping views, and plenty of scope for socializing. Meanwhile, the upper level is divided into wings for added privacy.
Eight guests, three bedrooms
Price: $320 per night
The Curly Maple Den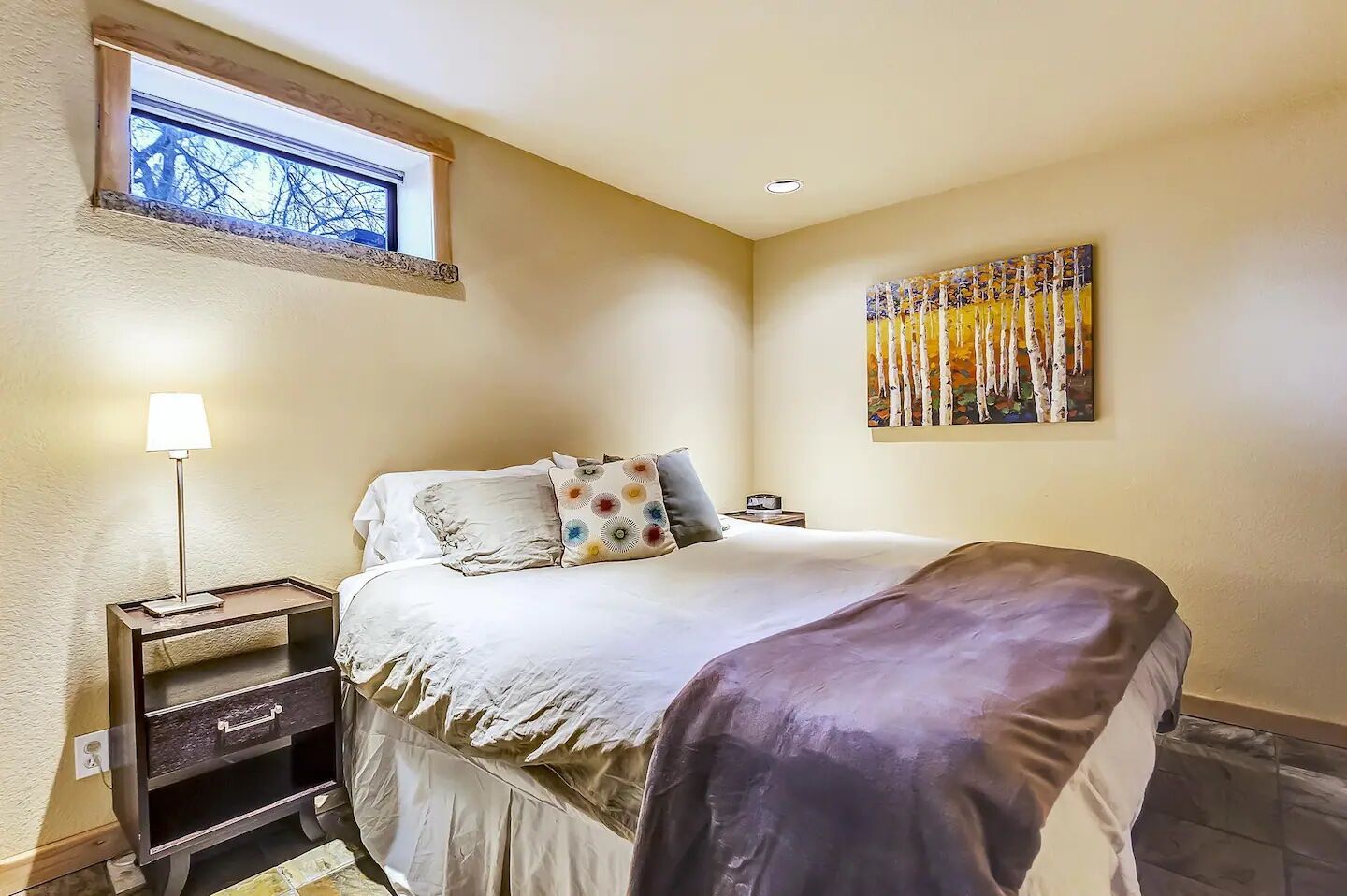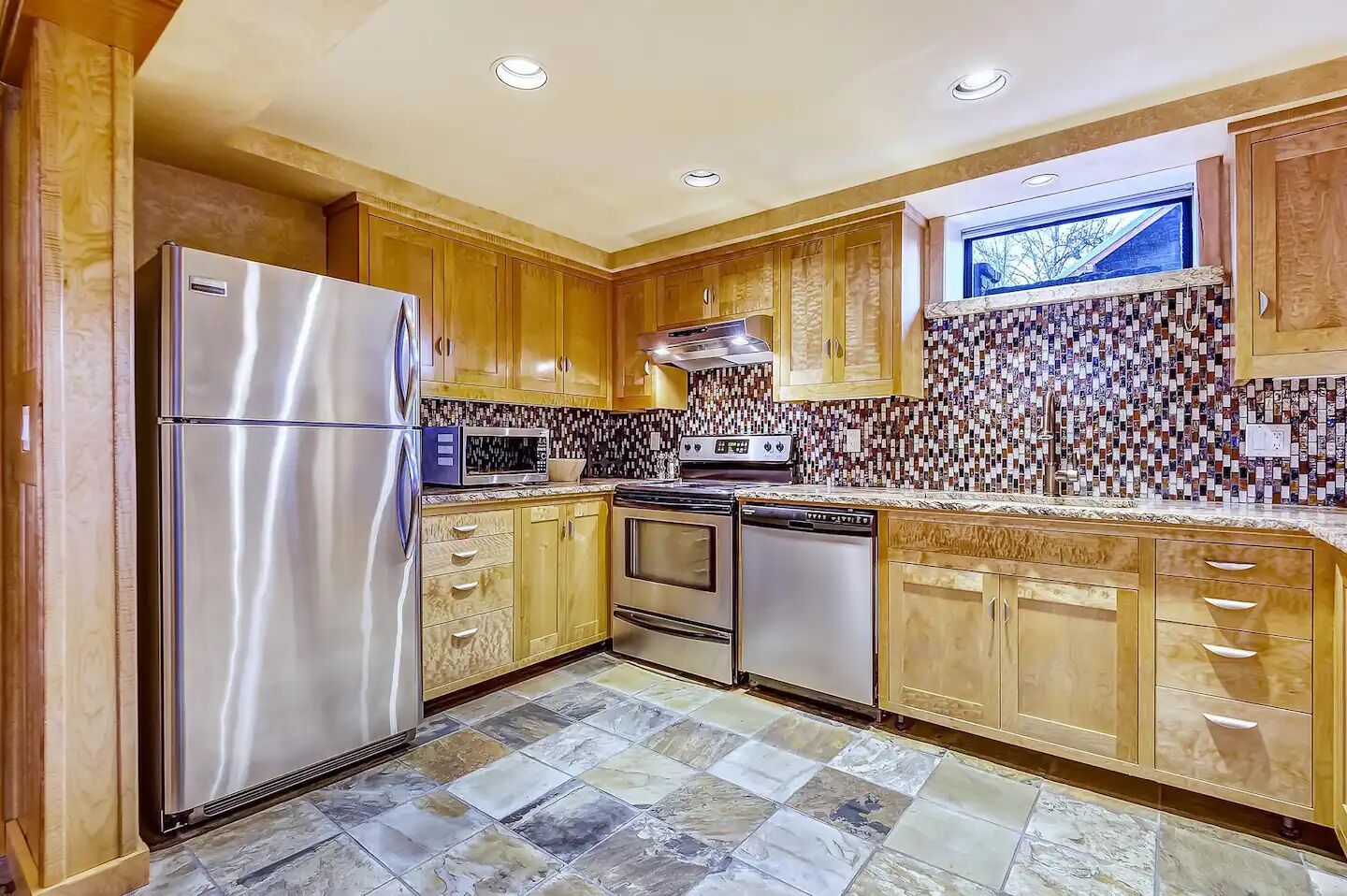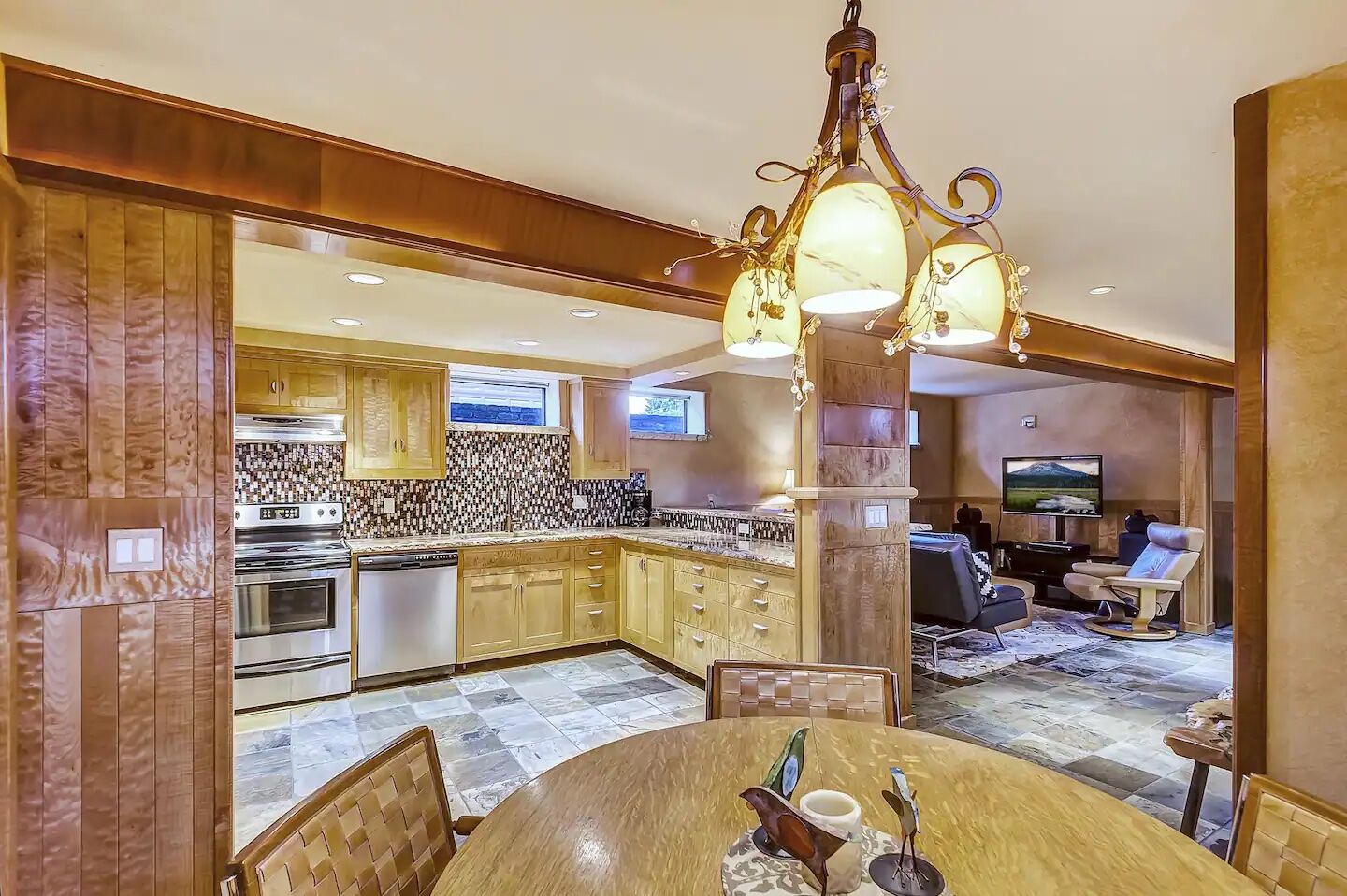 Ultra hip and relaxing in equal measure, this Downtown Bend, Oregon, Airbnb condo for couples welcomes pets. The luxurious basement space is tastefully appointed with granite counters and top-of-the-line appliances. Step out the door and you've got the best restaurants and brewpubs in town right on your doorsteps. Amiable hosts are on hand to share local wisdom about where to hike, bike, and paddle.
Two guests, one bedroom
Price: $140 per night
Traveling through the Pacific Northwest? Check out

Matador's

accommodations guides to the region:
Lava Flo on Lava Road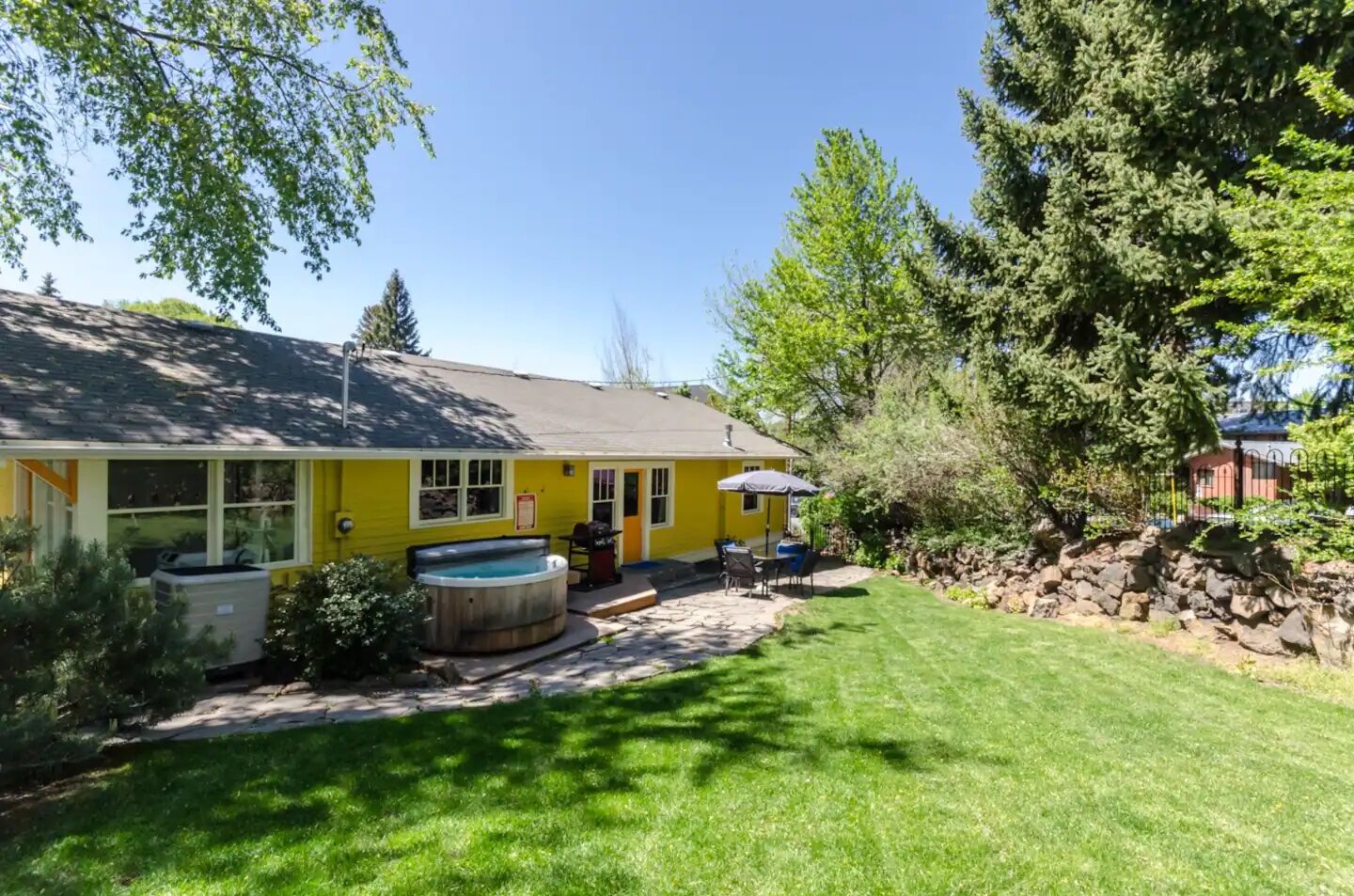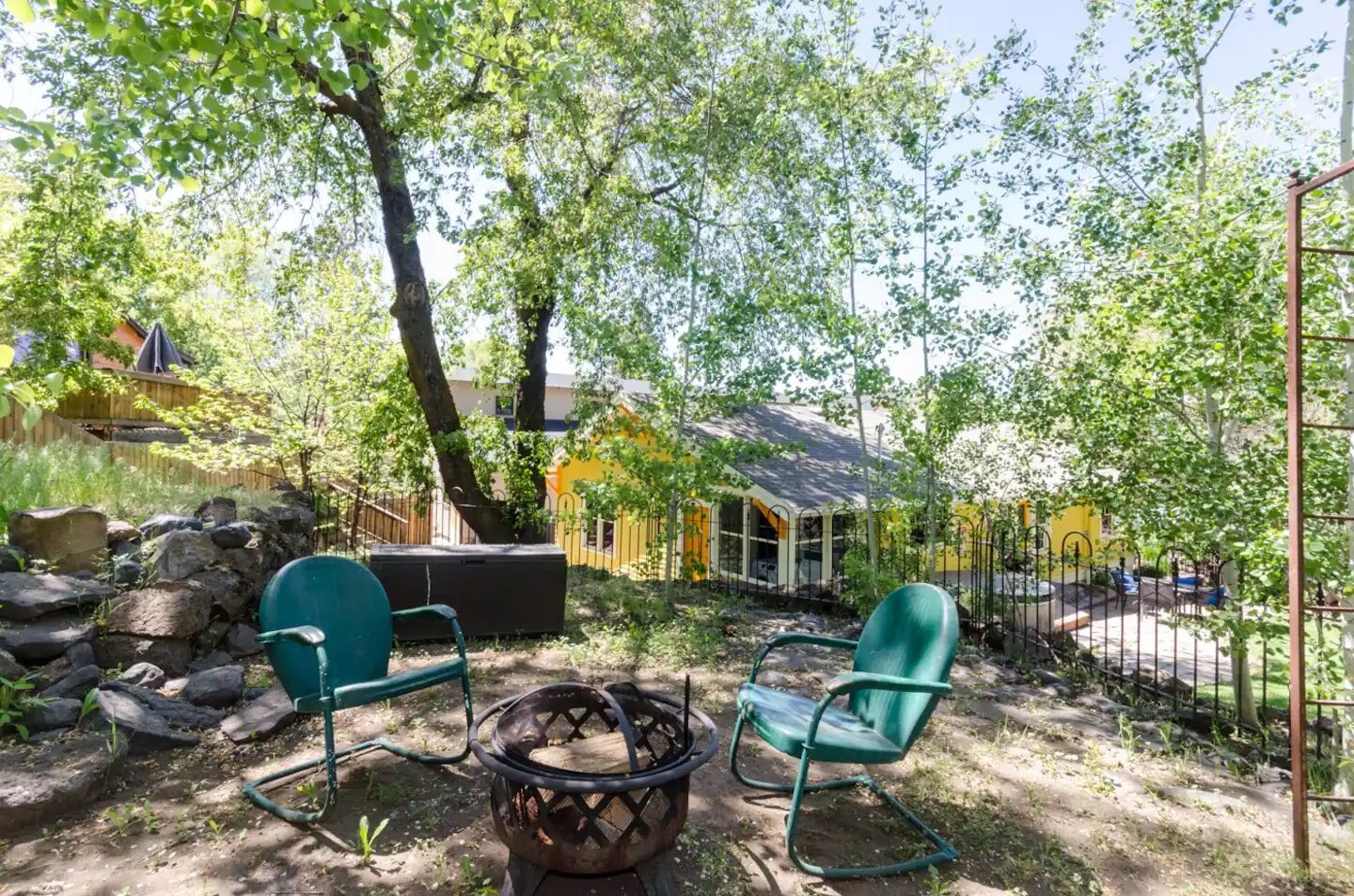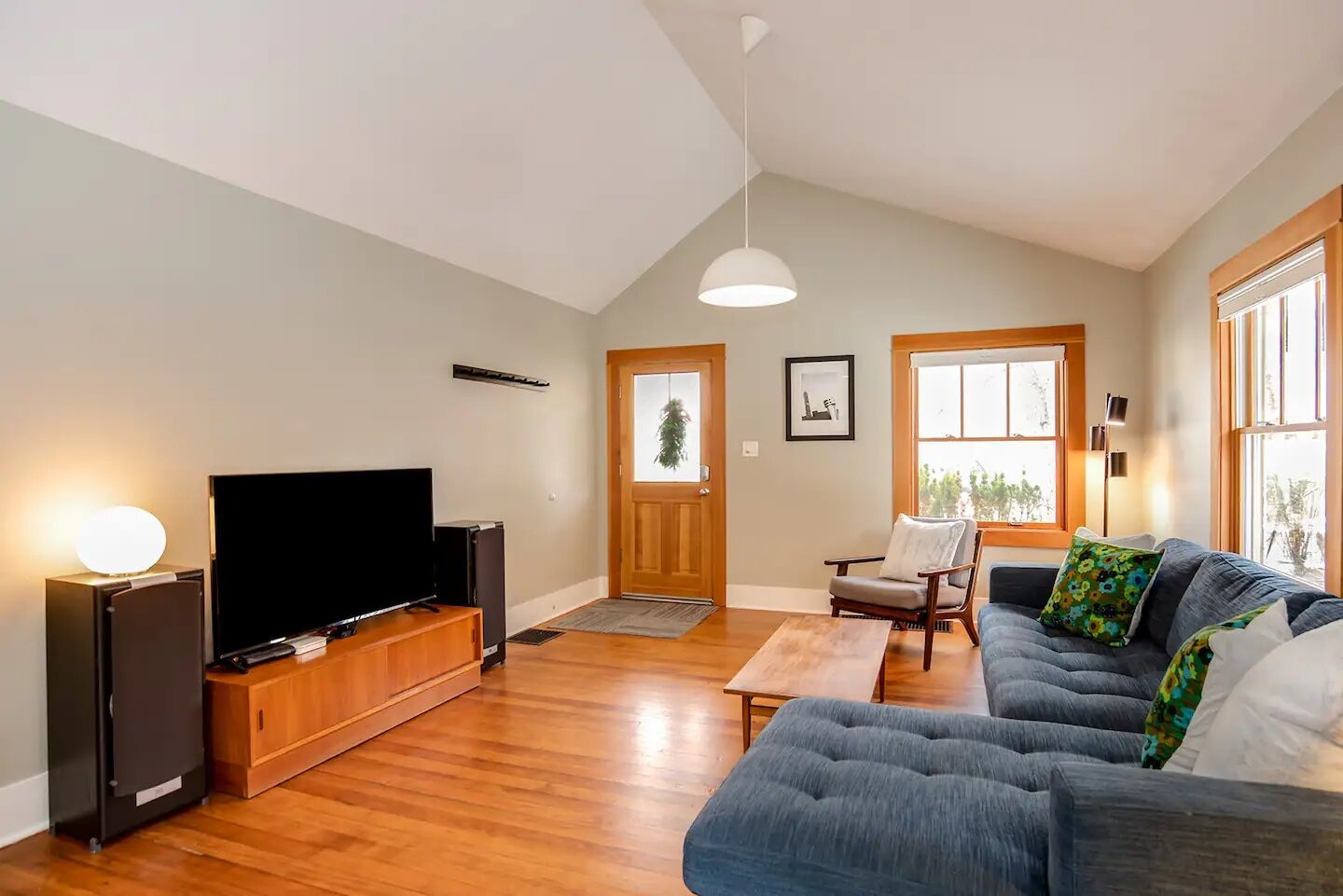 This pet-friendly Airbnb in Bend, Oregon, is sited right in the heart of downtown across the road from Menamins. The historic bungalow has undergone a major renovation without sacrificing its original charm. A generously stocked kitchen is primed for traveling chefs and foodies. Roomy interiors are complemented by a spacious patio as well as a backyard with a hot tub, grill, and fire pit.
Eight guests, three bedrooms
Price: $333 per night
Airbnb Bend, Oregon, rentals in old town
Private waterfront retreat with private dock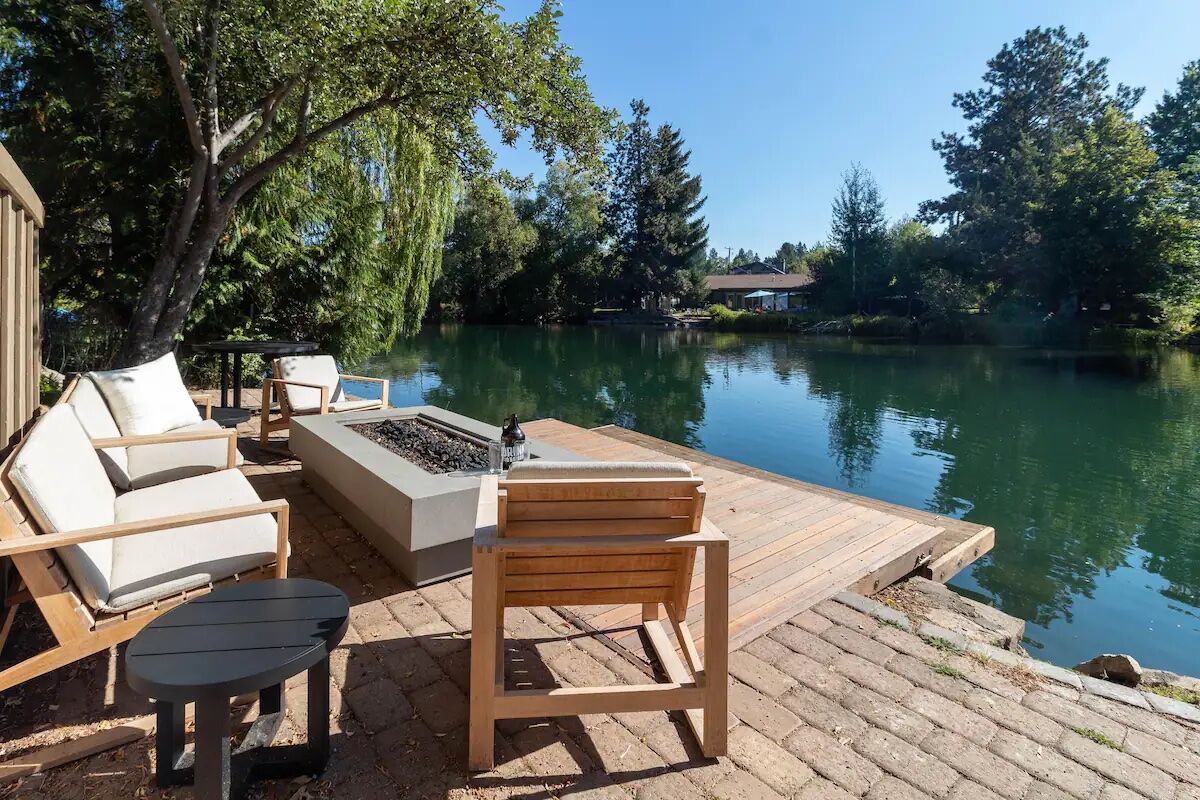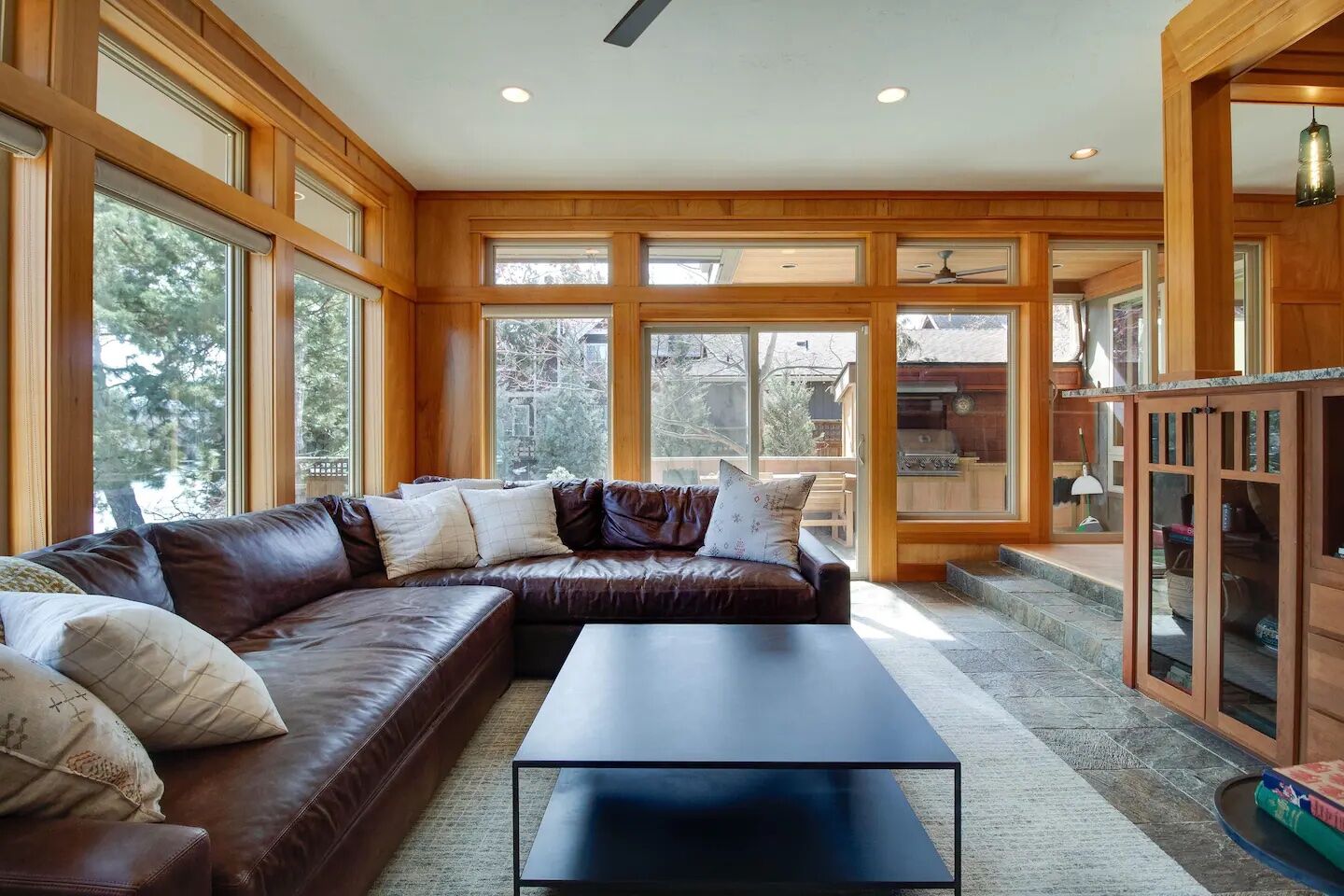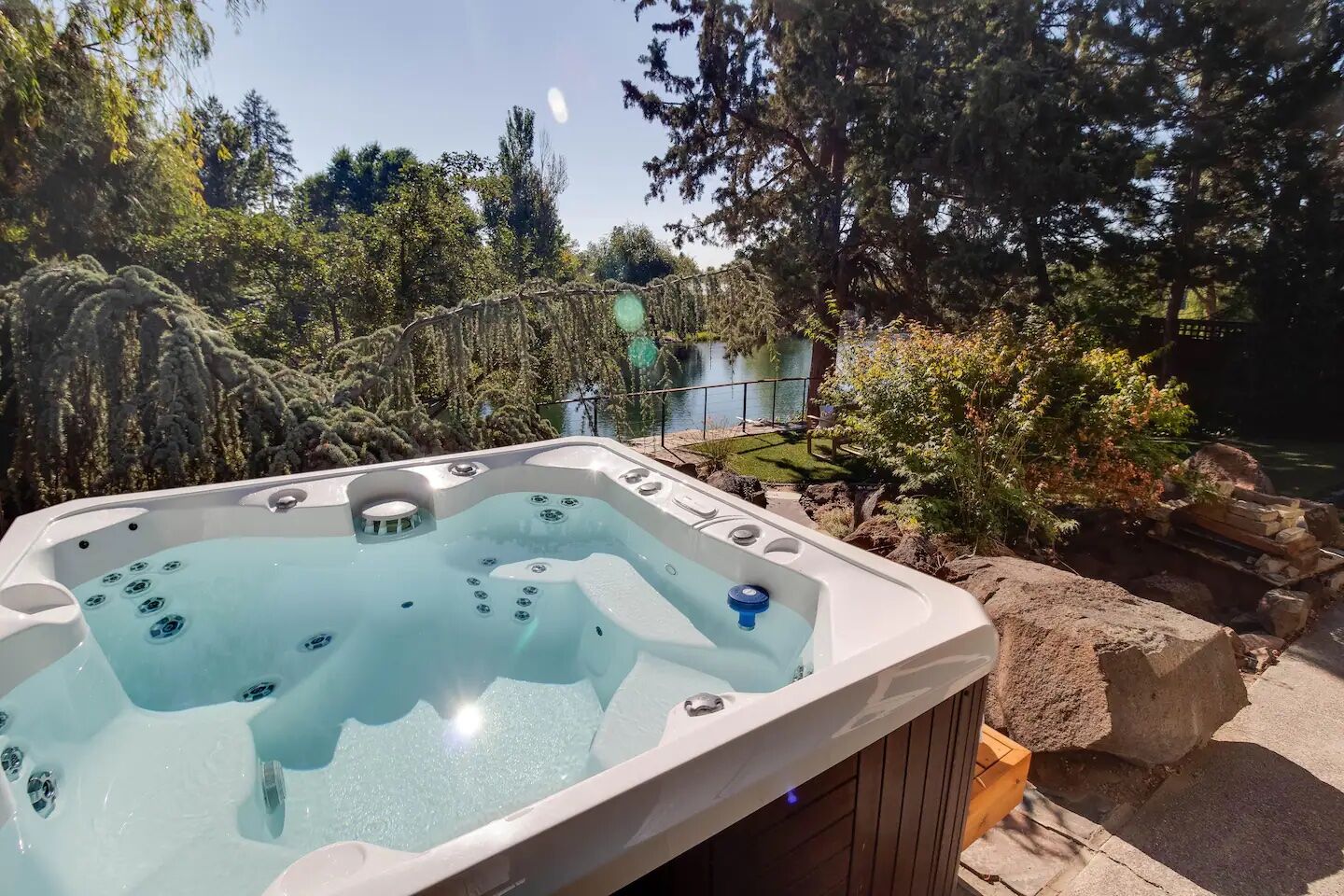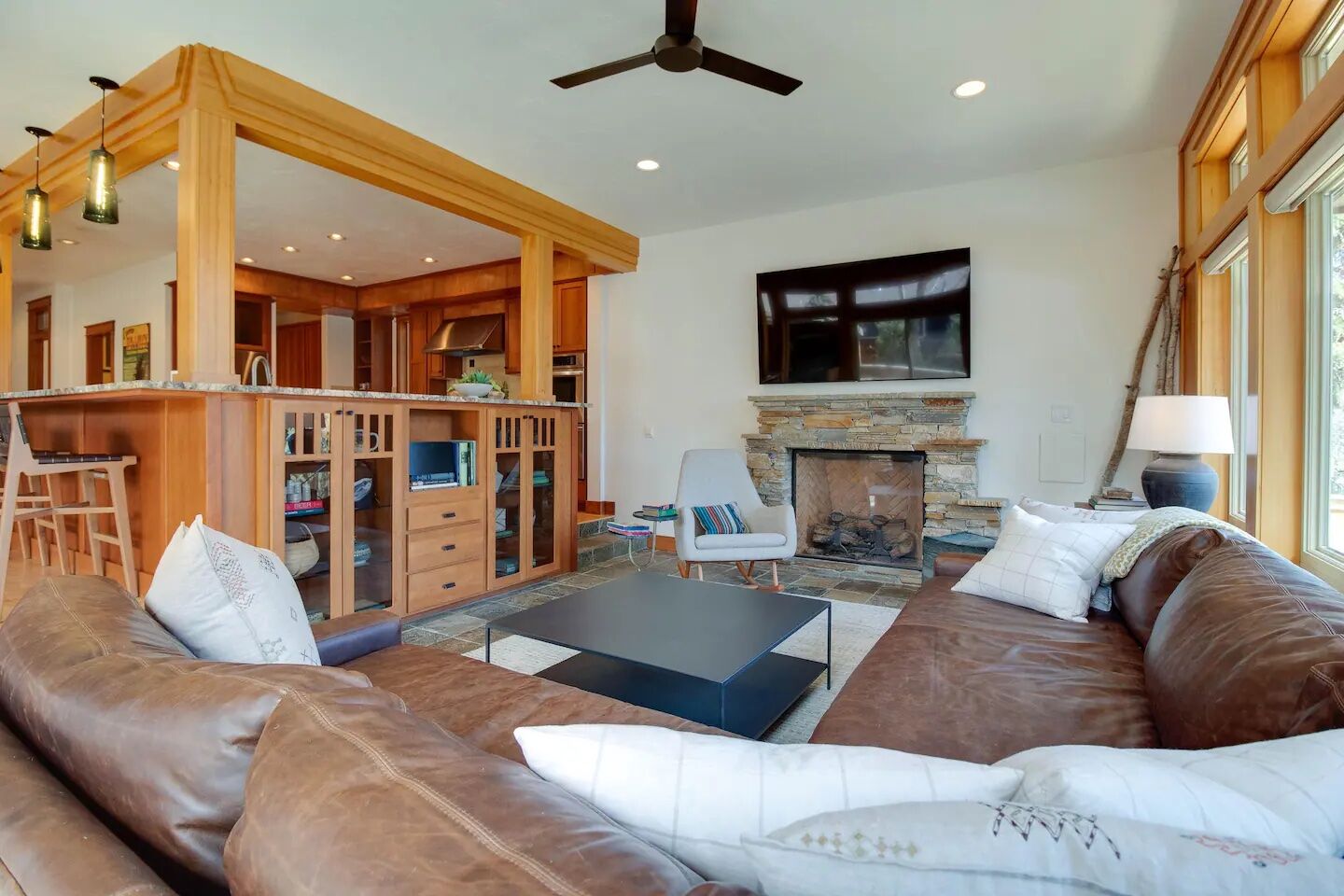 This luxurious riverfront Airbnb Bend, Oregon, rental comes with a private dock for easy access to the water. Fire pits and a hot tub provide the perfect spot to drink up the surroundings while there is an abundance of outdoor dining areas. The host provides a supply of watercraft including paddle boards and kayaks as well as bicycles. Downtown is a pleasant 15-minute stroll away.
Eight guests, three bedrooms
Price: $750 per night
Mirror Pond – iconic home on the river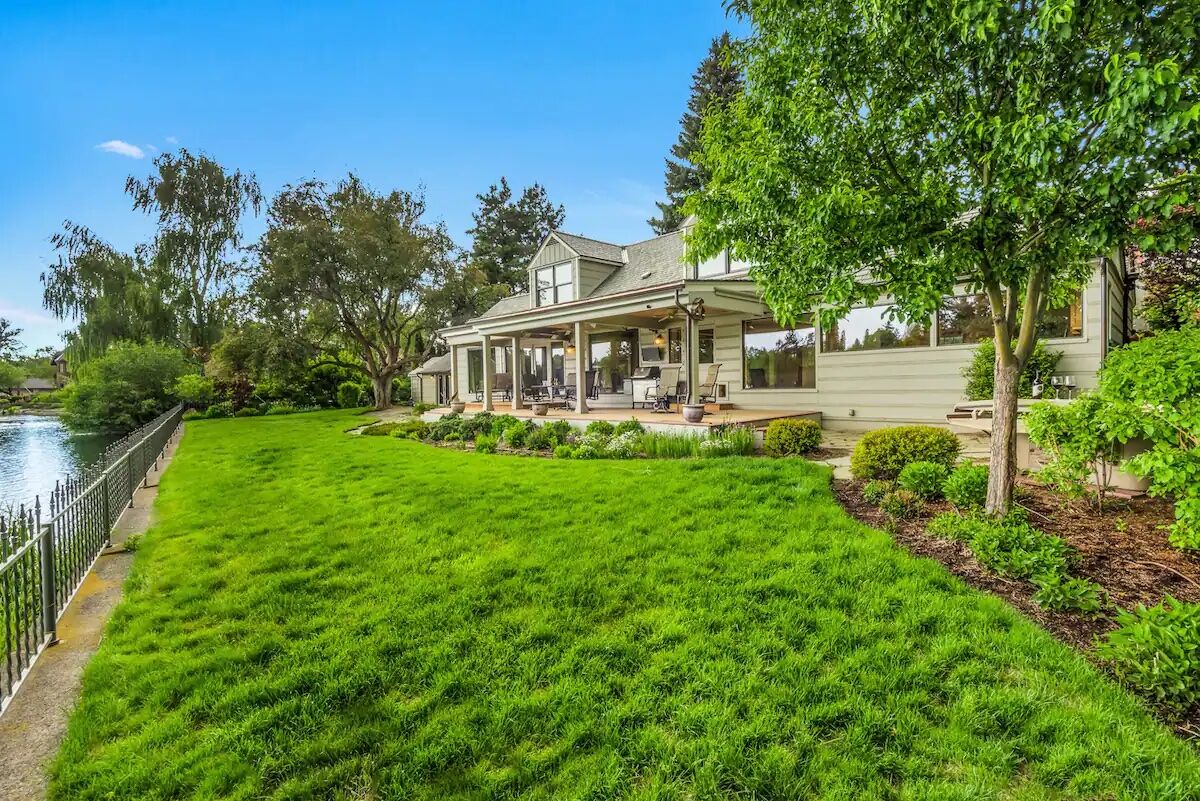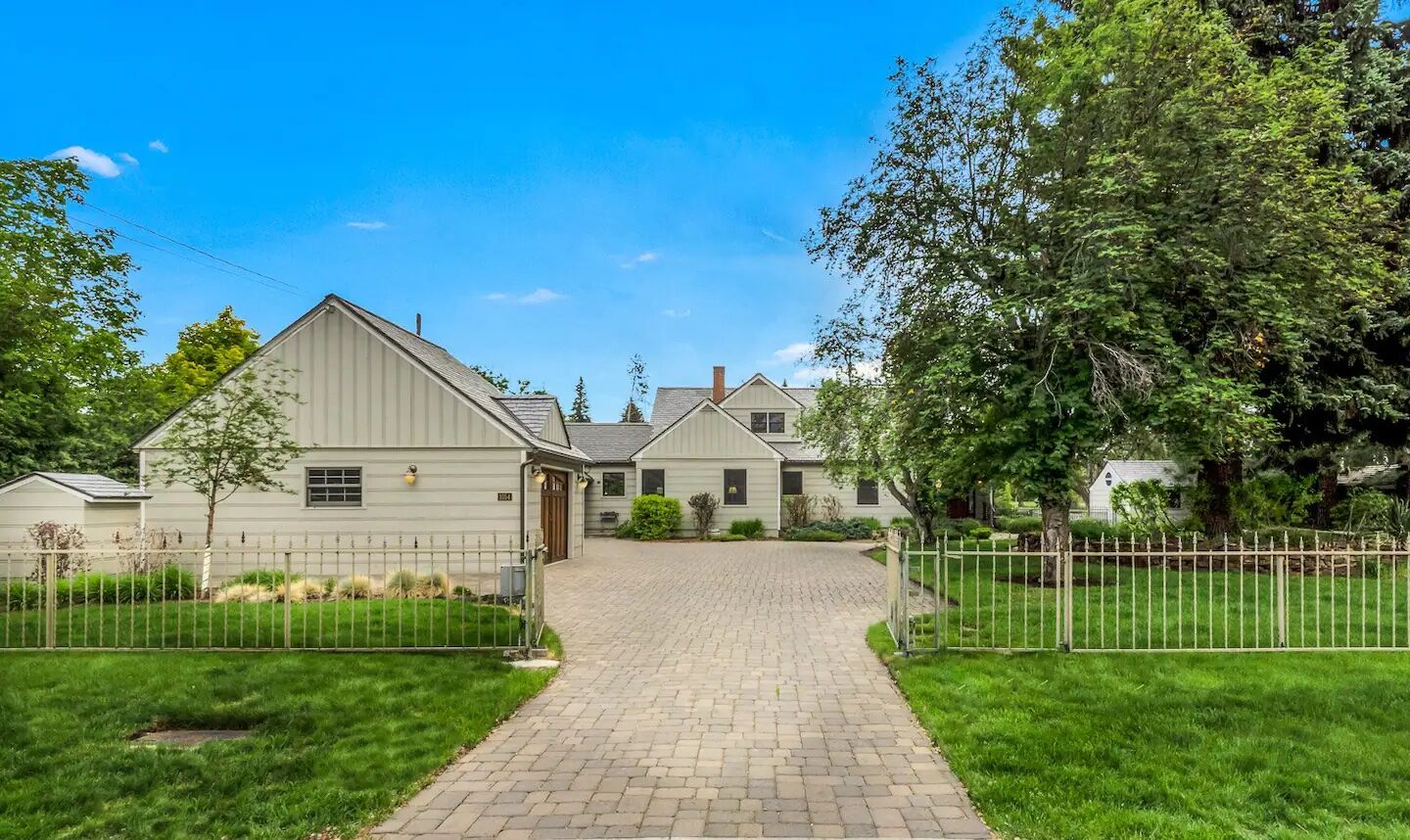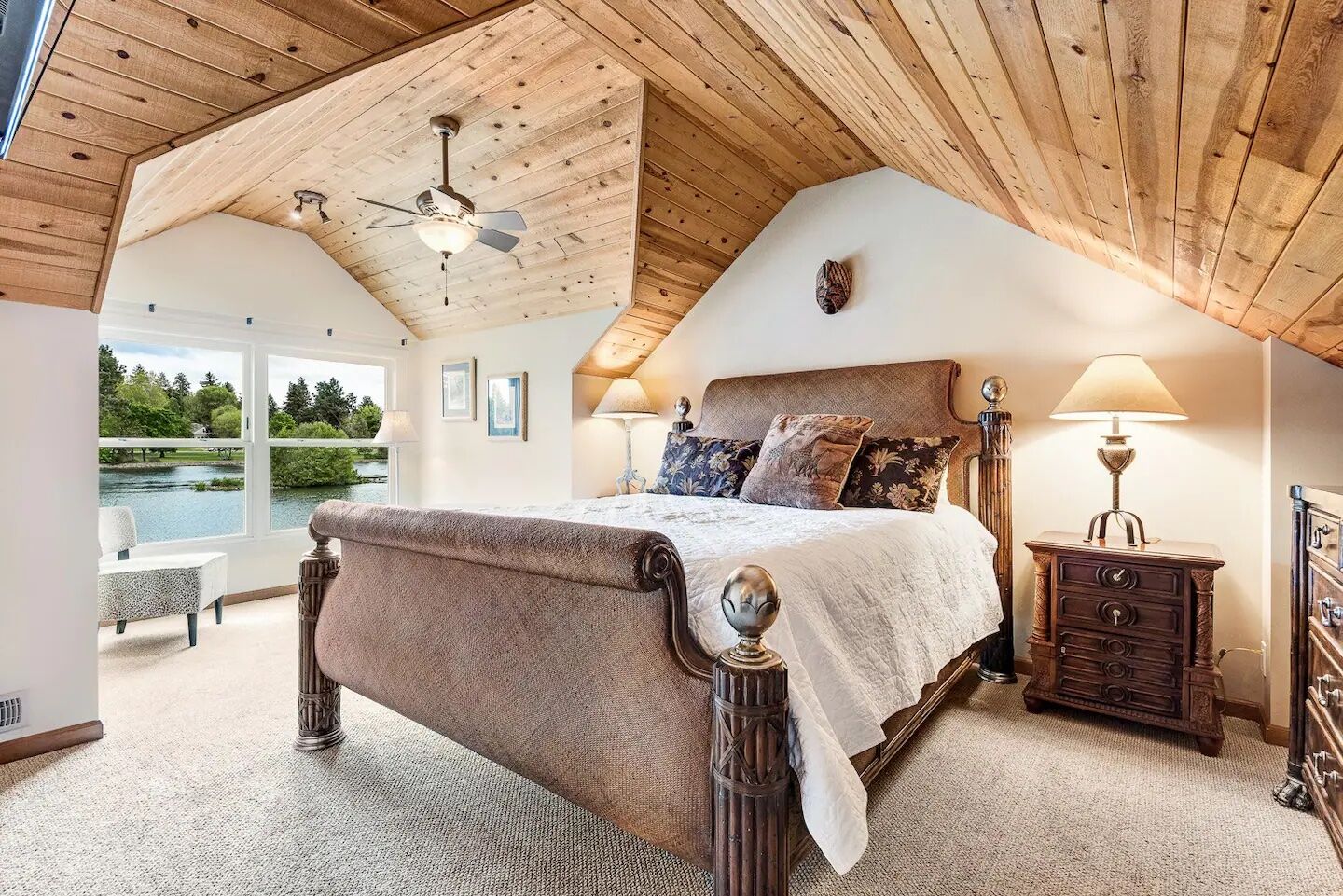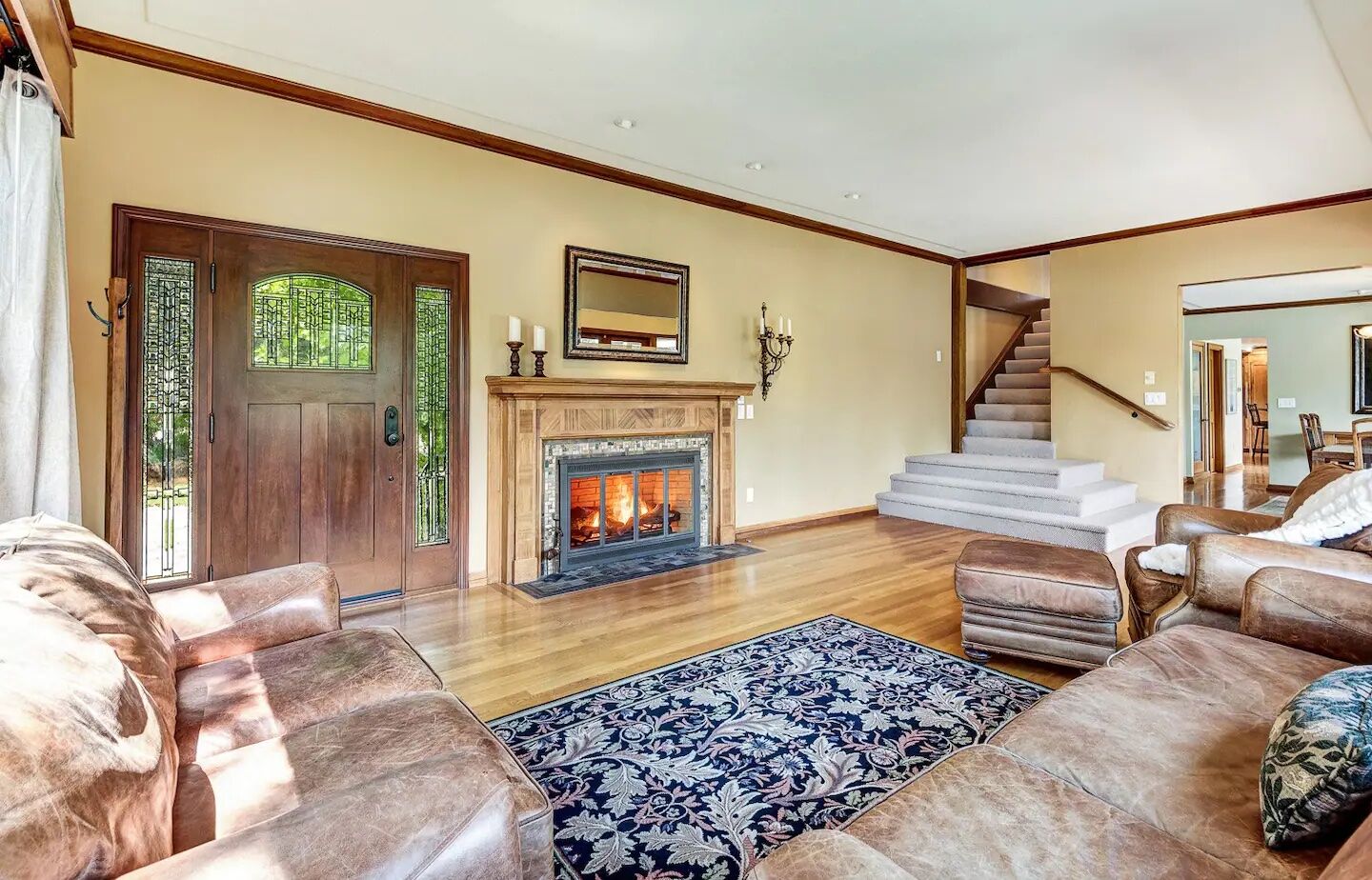 This beautiful vacation rental overlooks Mirror Pond and is a mere 15 minutes from downtown on foot. A covered porch enables you to soak up the views regardless of the weather. Meanwhile, the panoramic kitchen spices up any cooking or baking you wish to do. Rental includes access to the "bat cave" – an external cabin for reading or playing games. You'll have access to a pair of kayaks and paddle boards during your stay as well as a ping pong table.
Ten guests, four bedrooms
Price: $1,570 per night
Riverbend Bungalow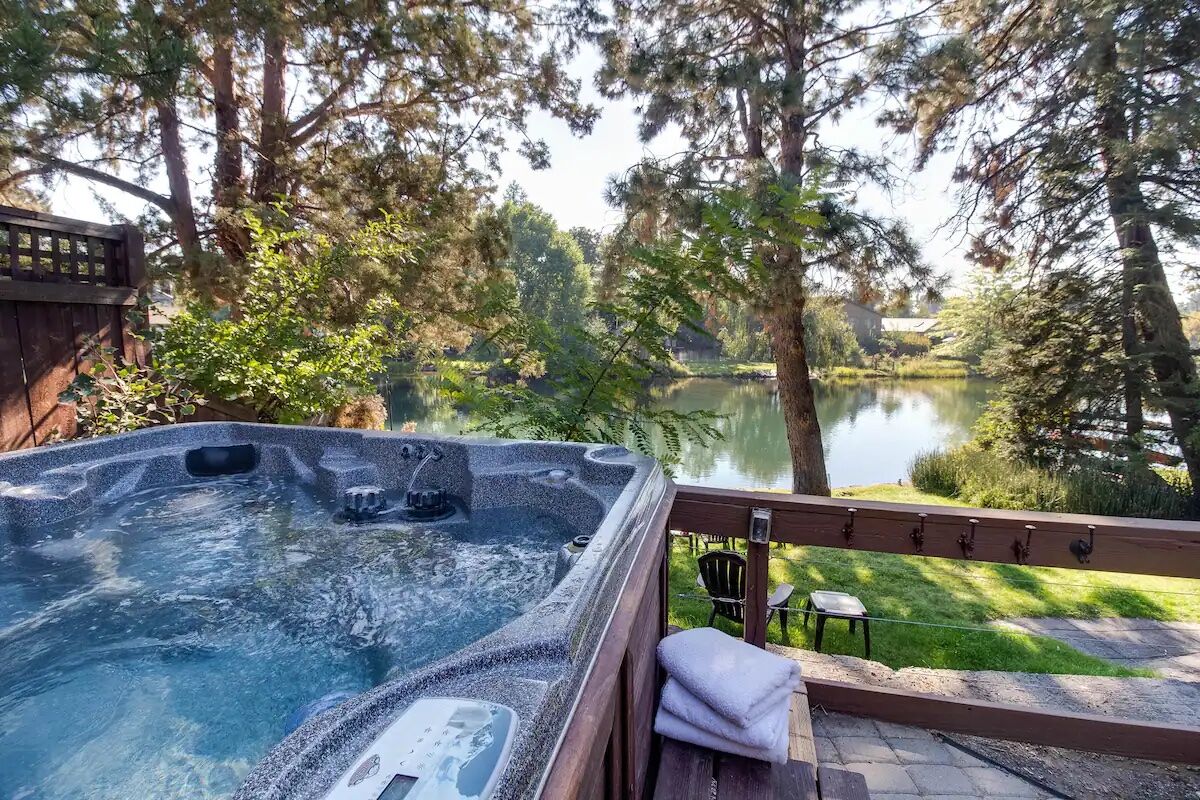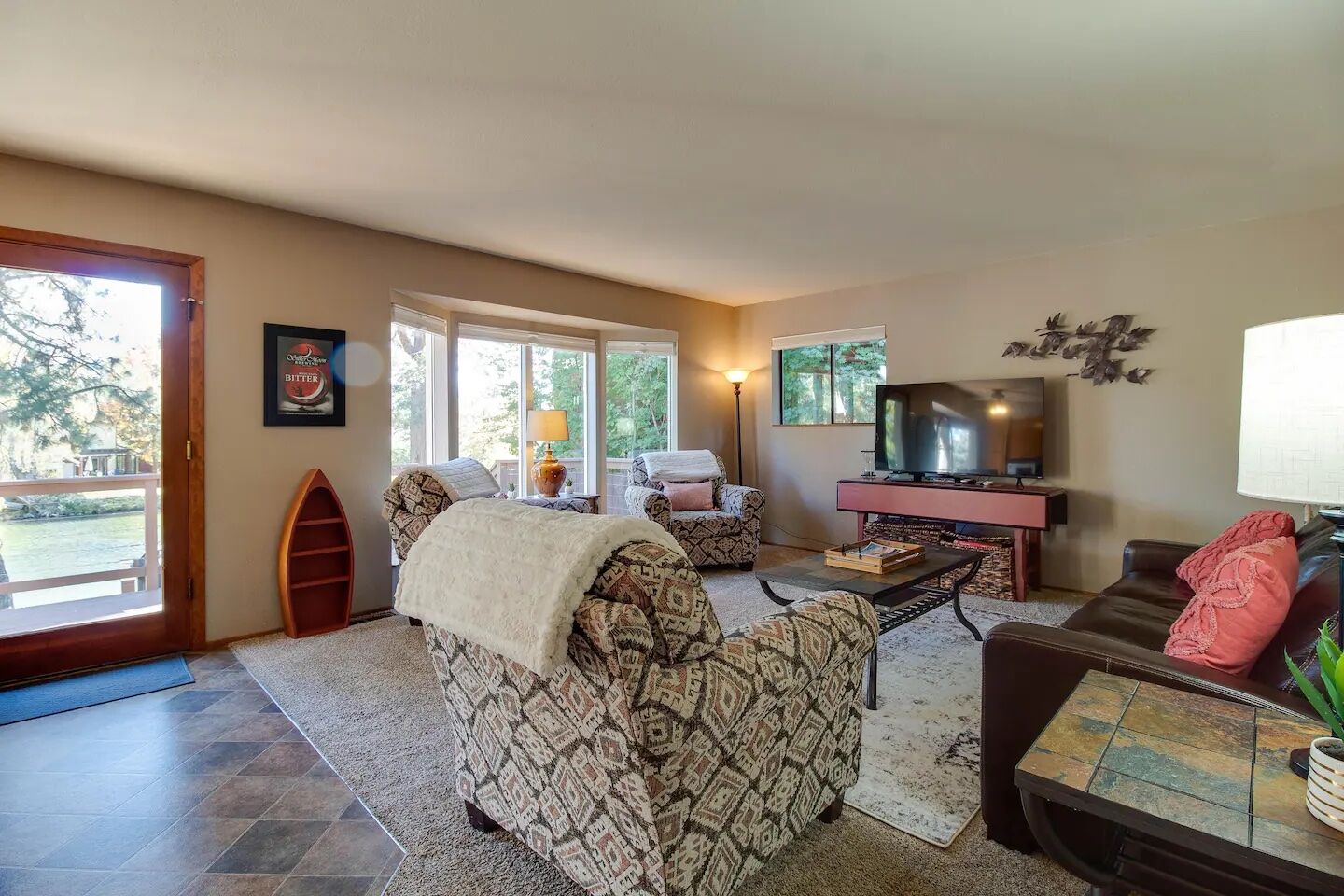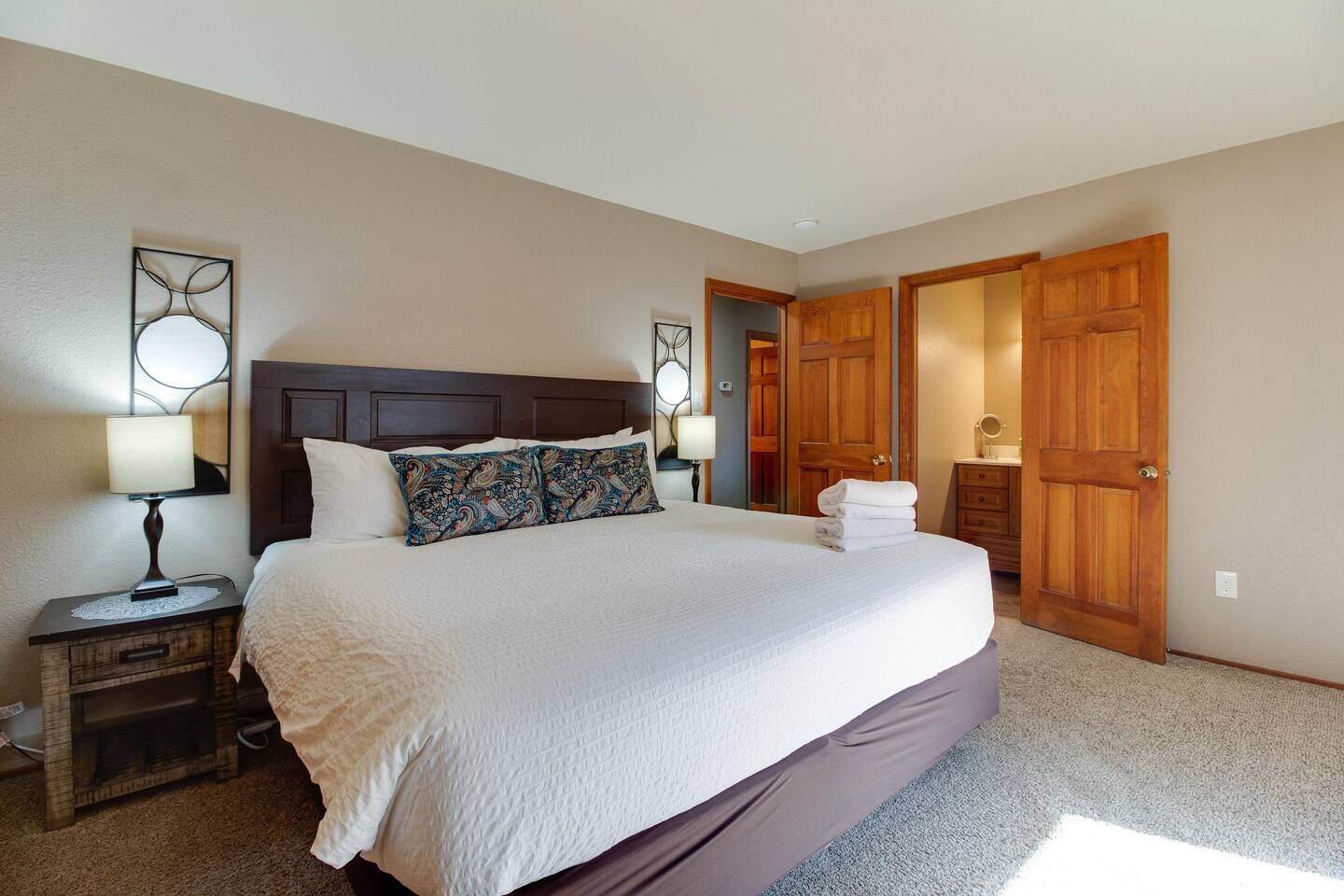 This quaint riverside Bend Airbnb is the perfect marriage of retro and contemporary amenities and decor. The backyard meets the waterside and provides space to stretch your legs or wind down in the hot tub. Pets are welcome and the home is well-stocked with games, books, and a comprehensive kitchen. Food carts, 10 Barrel Brewing, and the restaurants of Galveston Avenue are all within walking distance.
Six guests, two bedrooms
Price: $475 per night
Airbnb Bend, Oregon, rentals in River West
Hygge and harmony on hip Galveston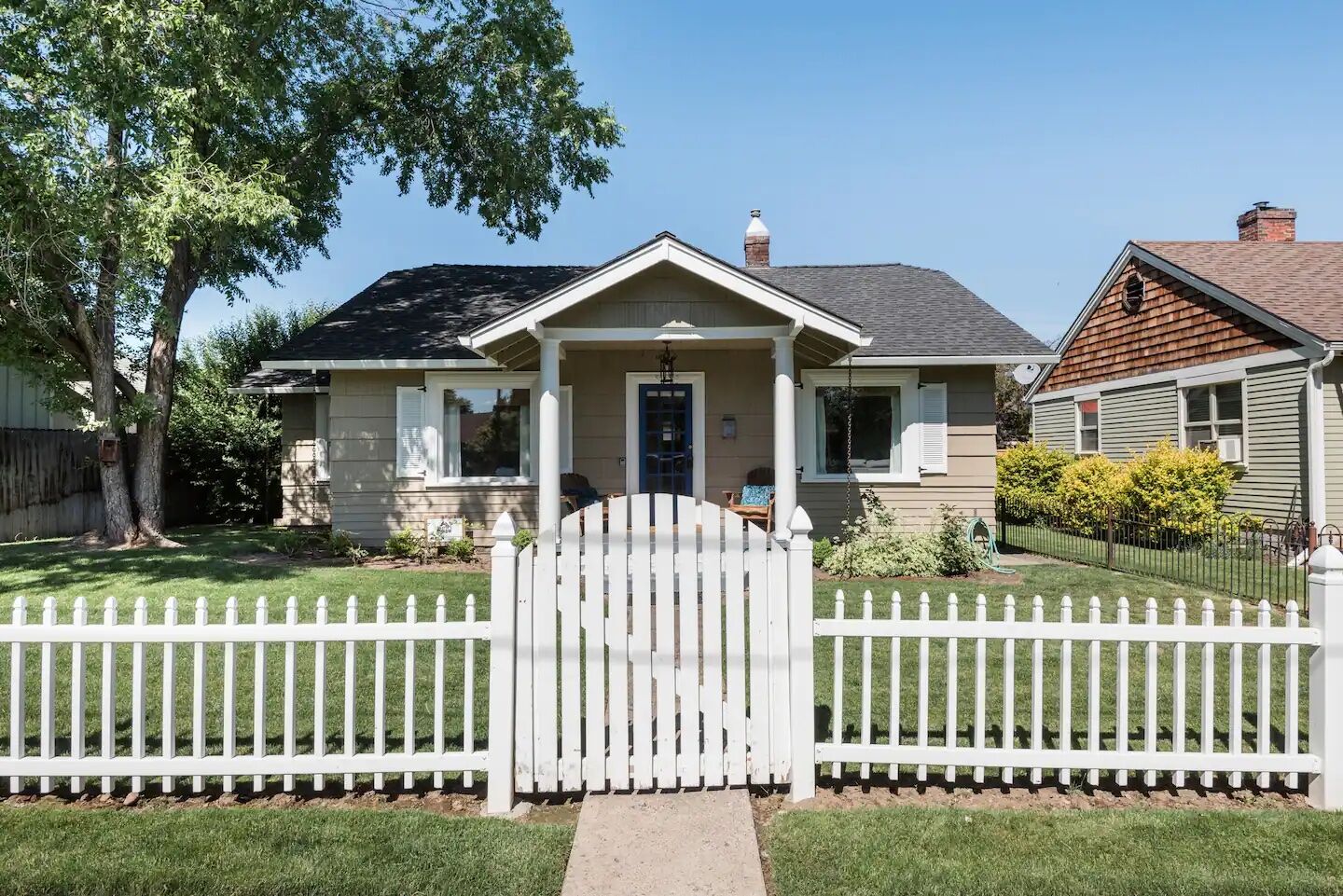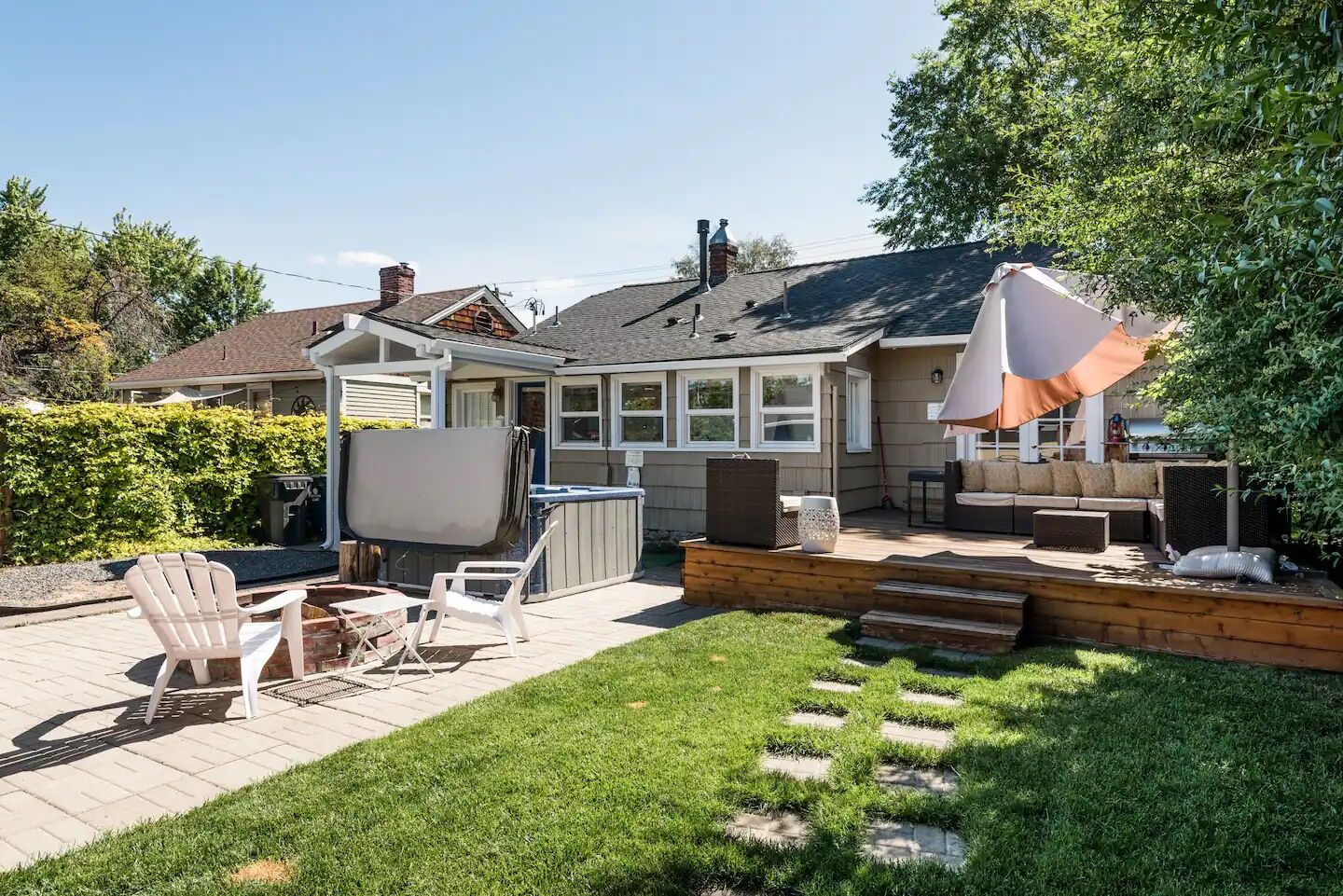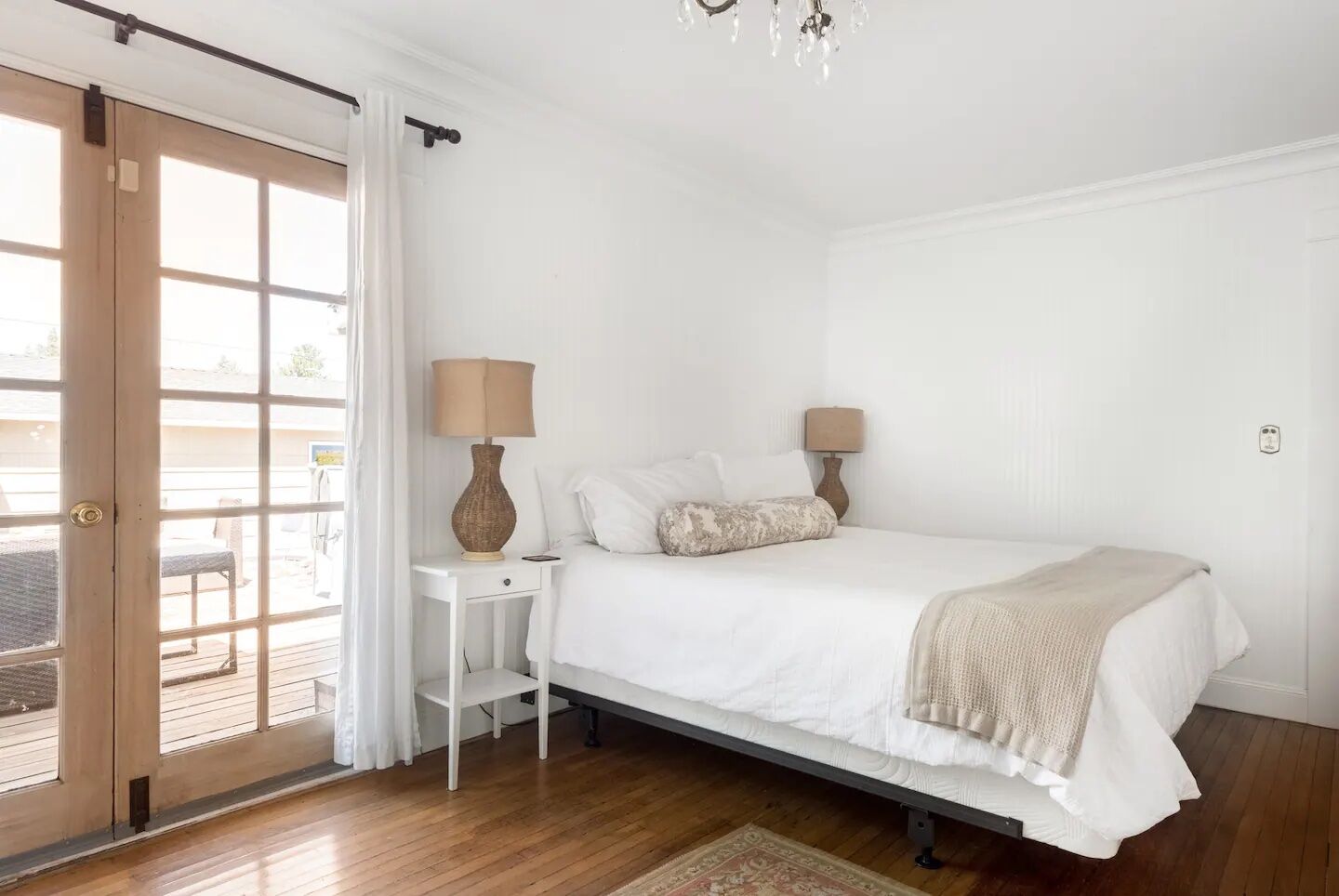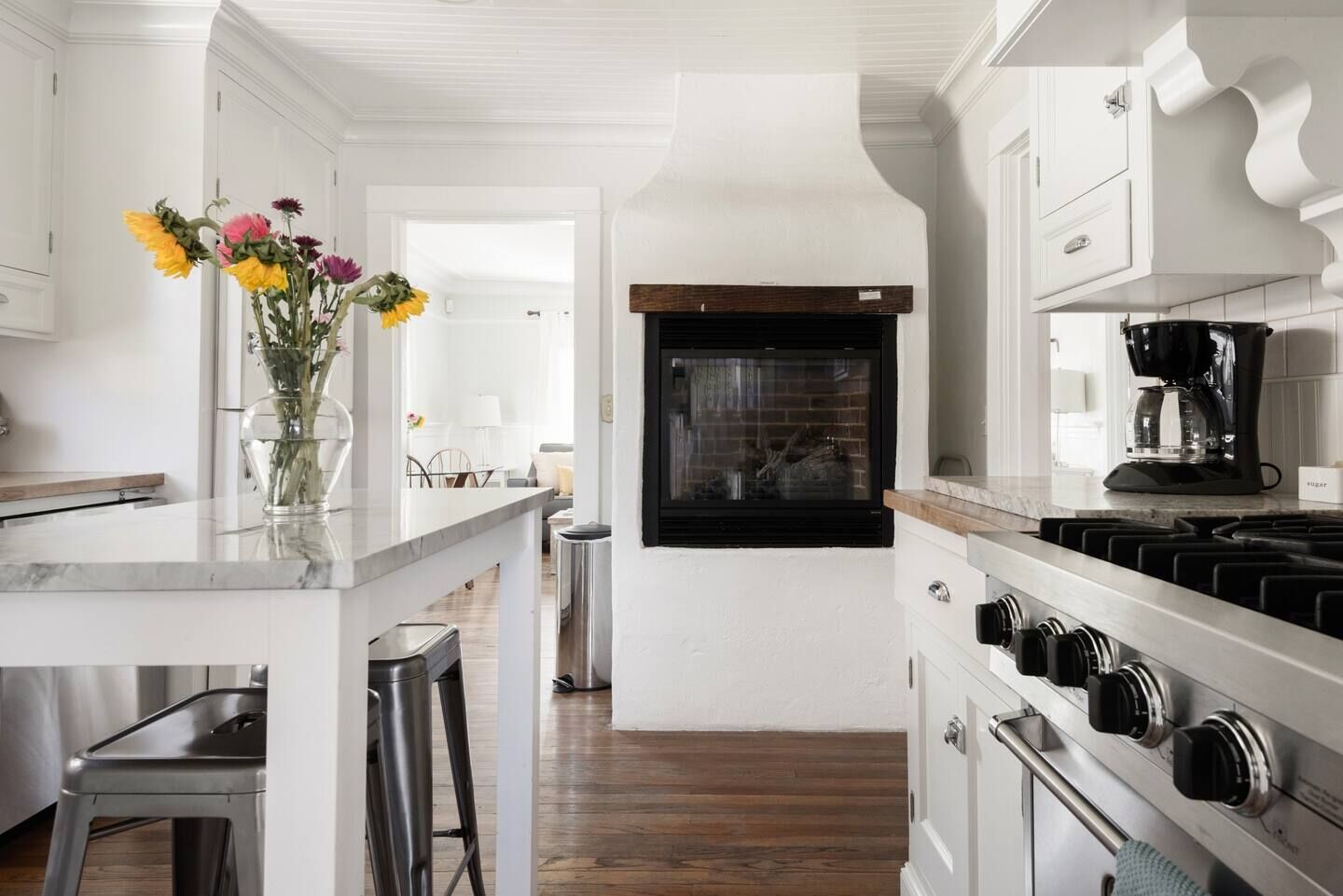 This serene property is a short walk from Galveston Bridge and Downtown Bend. Deluxe interiors are accented with vintage chandeliers, cozy fireplaces, and opulent soaking baths. A secluded backyard is furnished with ample seating, a fire pit, and a hot tub. Chic and comfortable, this pet-friendly Bend Oregon Airbnb permits dogs to stay.
Six guests, two bedrooms
Price: $235 per night
West Side home with hot tub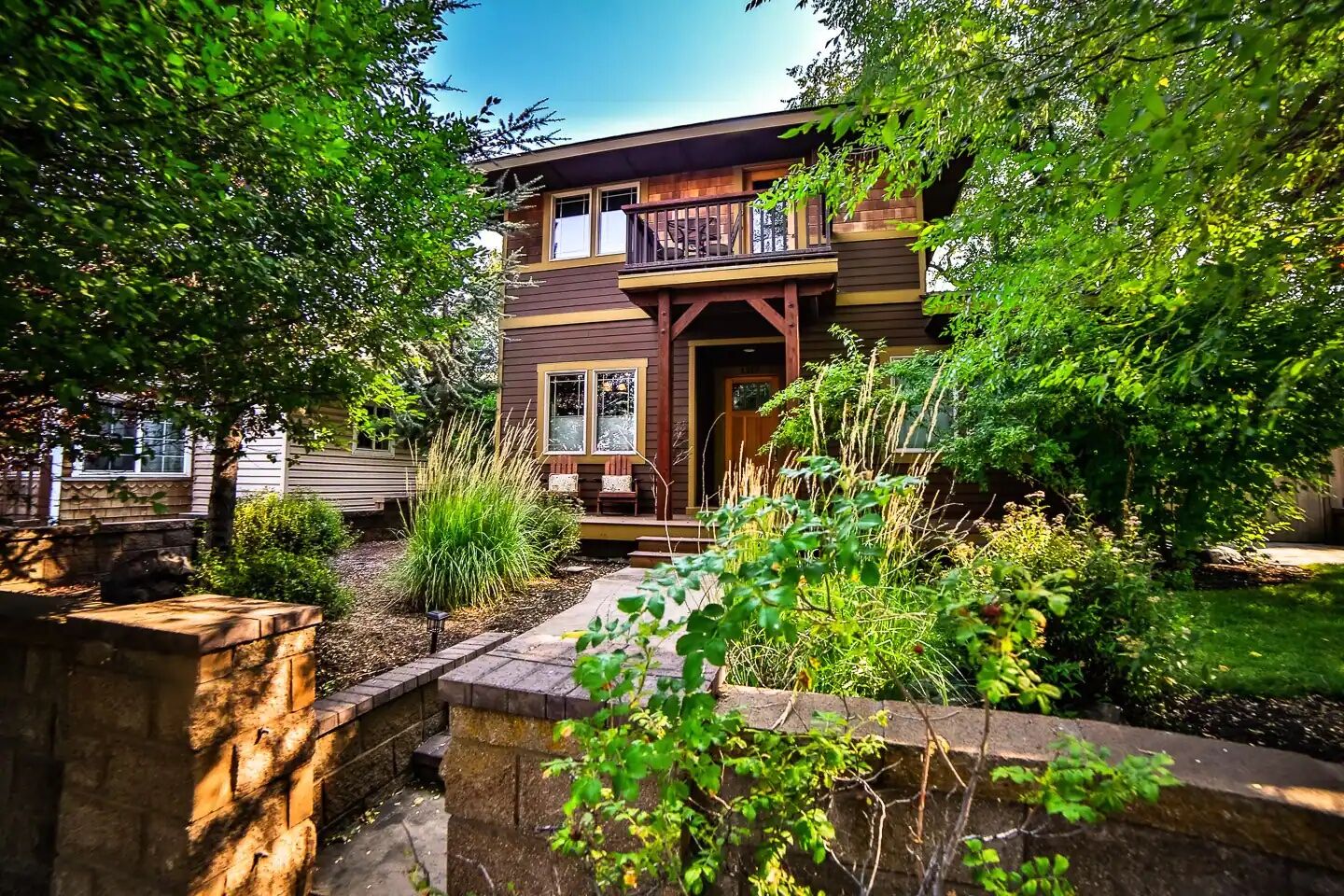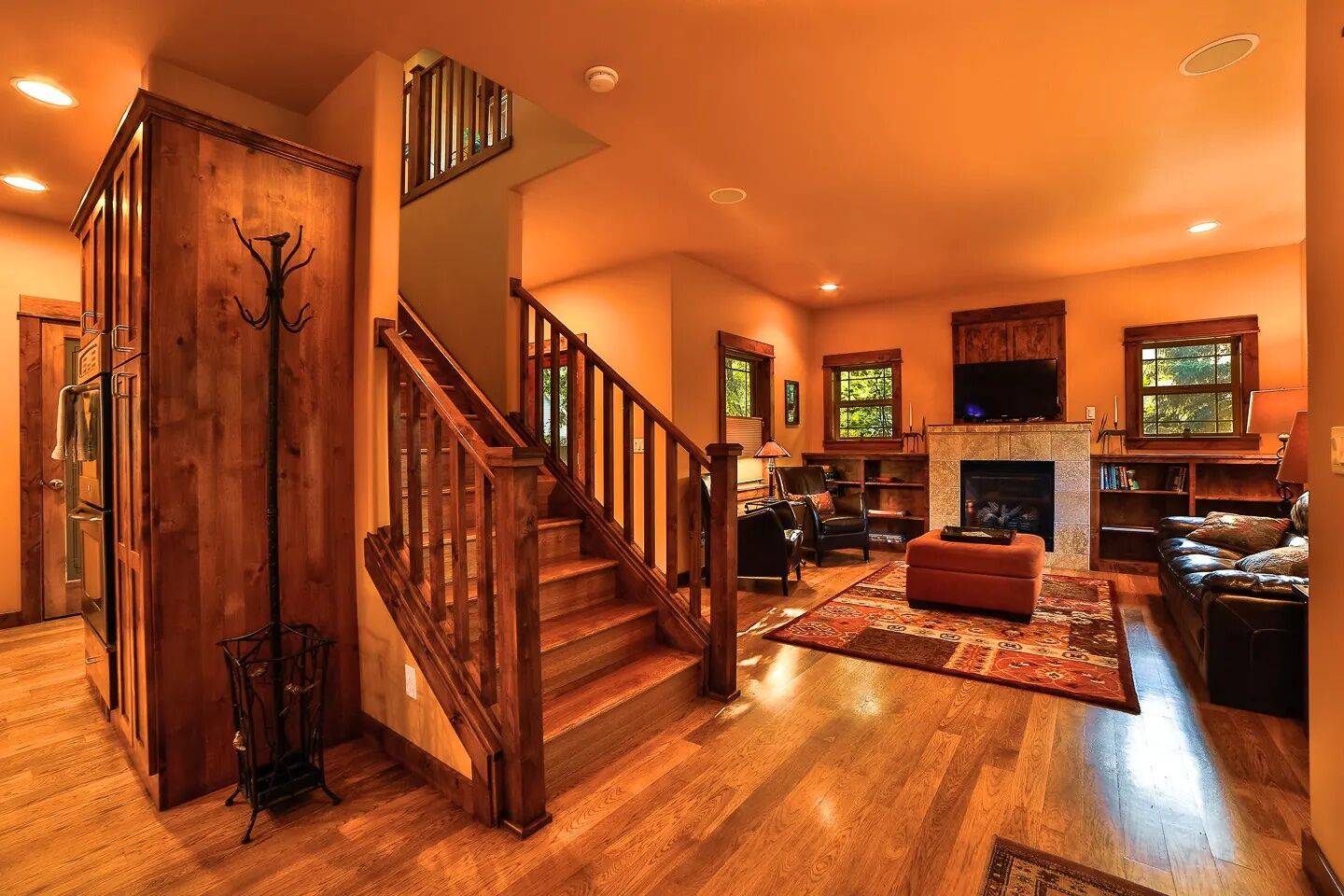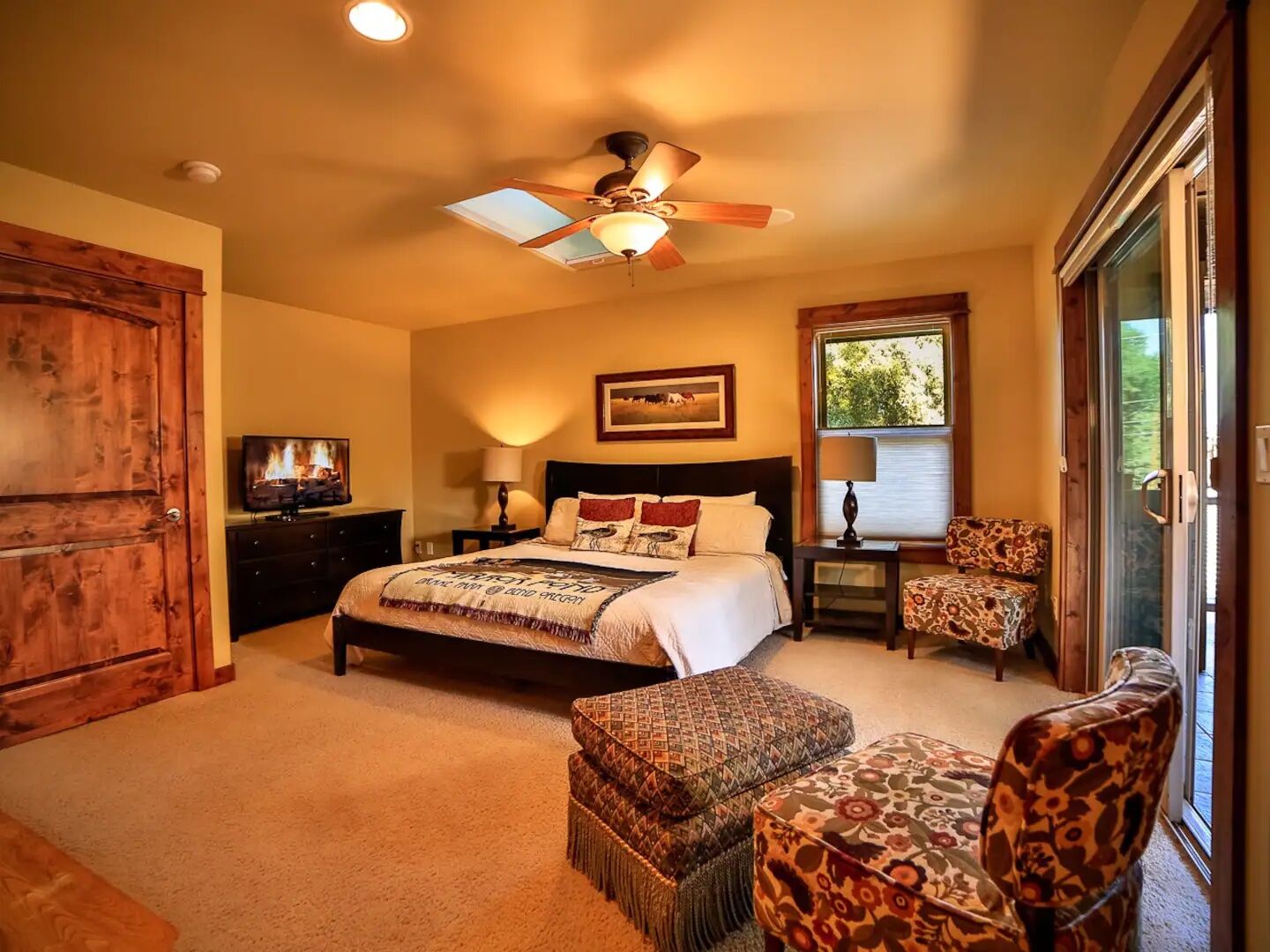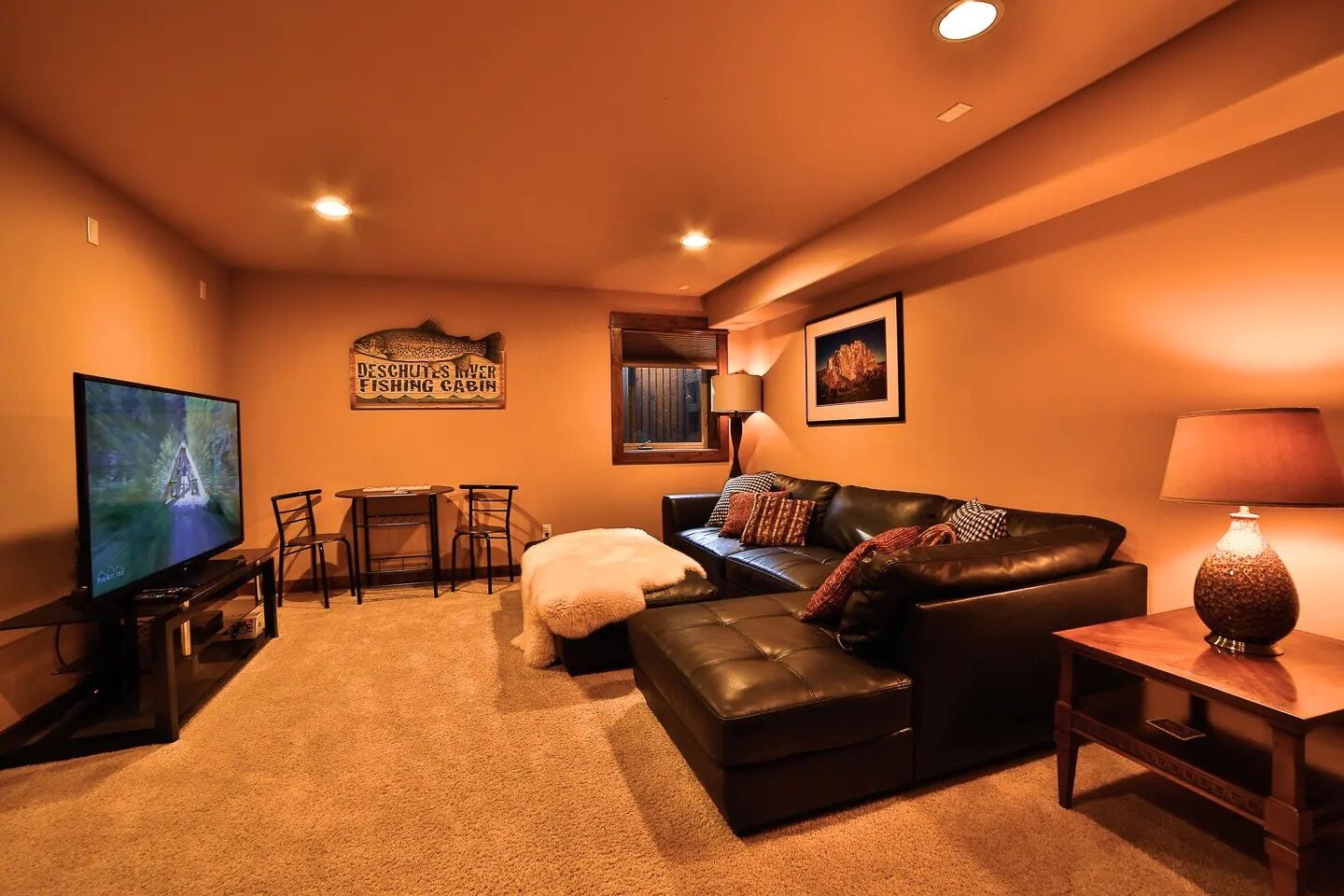 Peeking out from between two giant elms, this three-story home is situated in the peaceful River West neighborhood a short walk from downtown. Interior living spaces and bedrooms are warmly appointed with woody features while balconies are strategically placed to trap the sun. Set among a lush landscaped garden, the hot tub is available for a small fee.
Eight guests, three bedrooms
Price: $360 per night
Adorable West Side cottage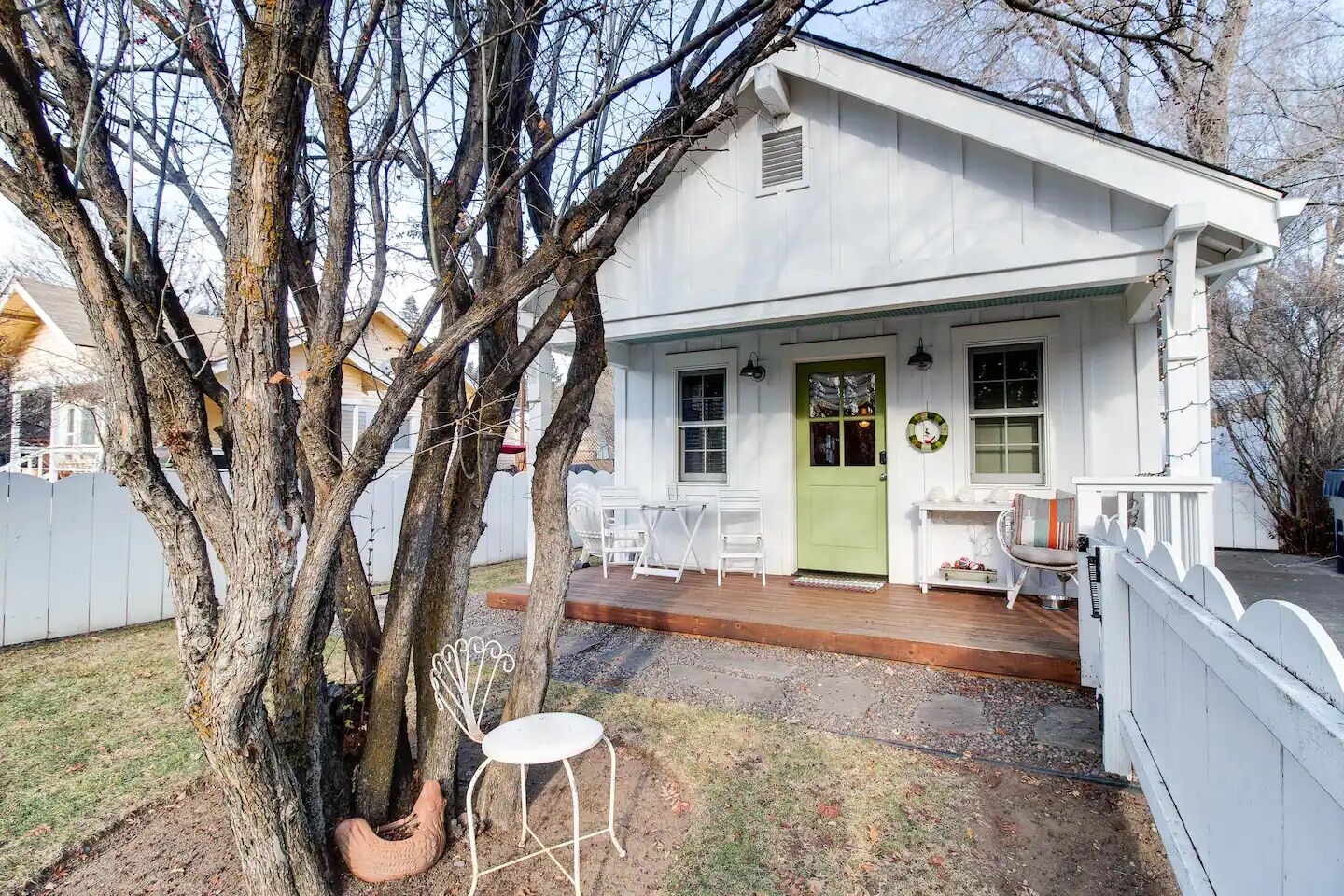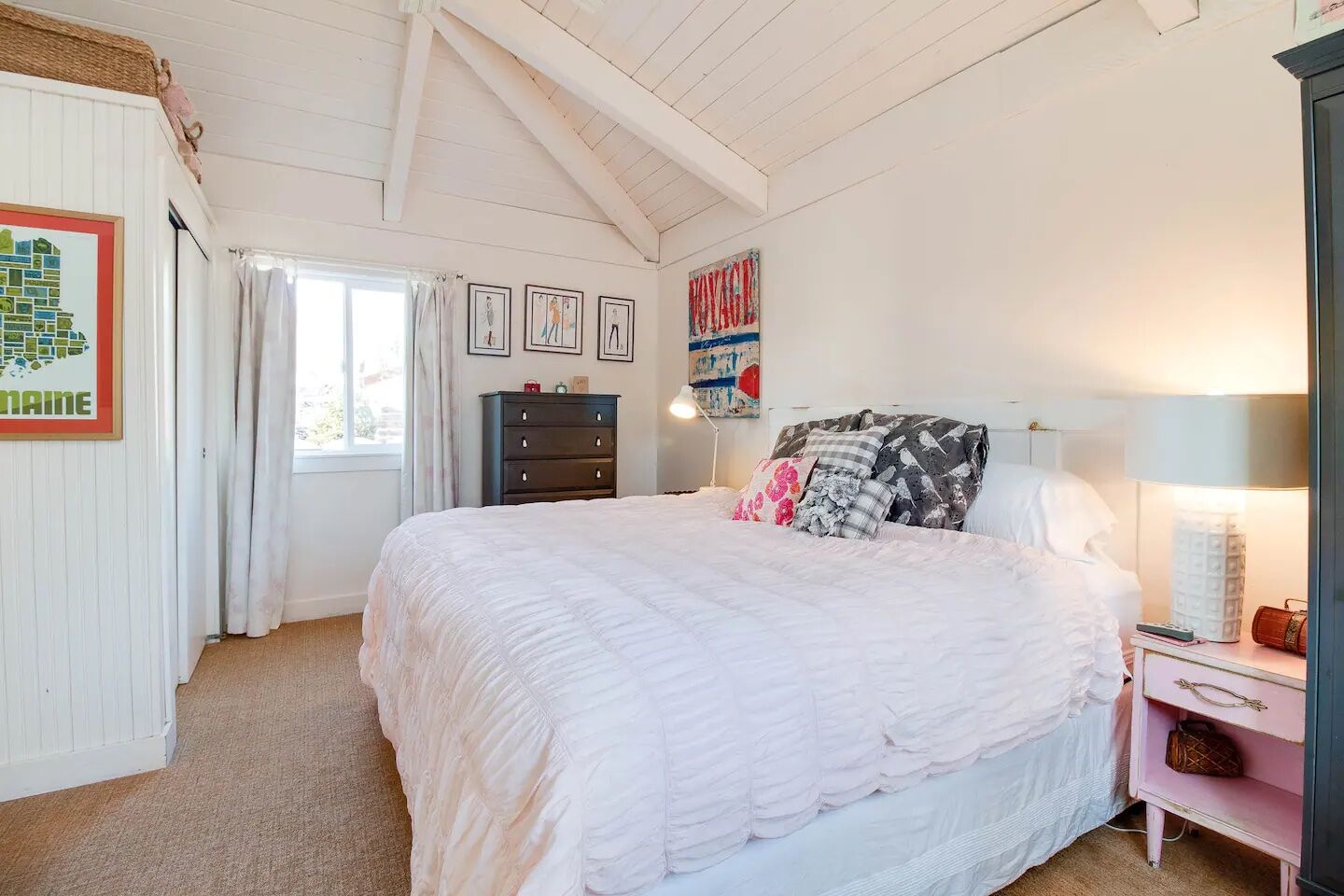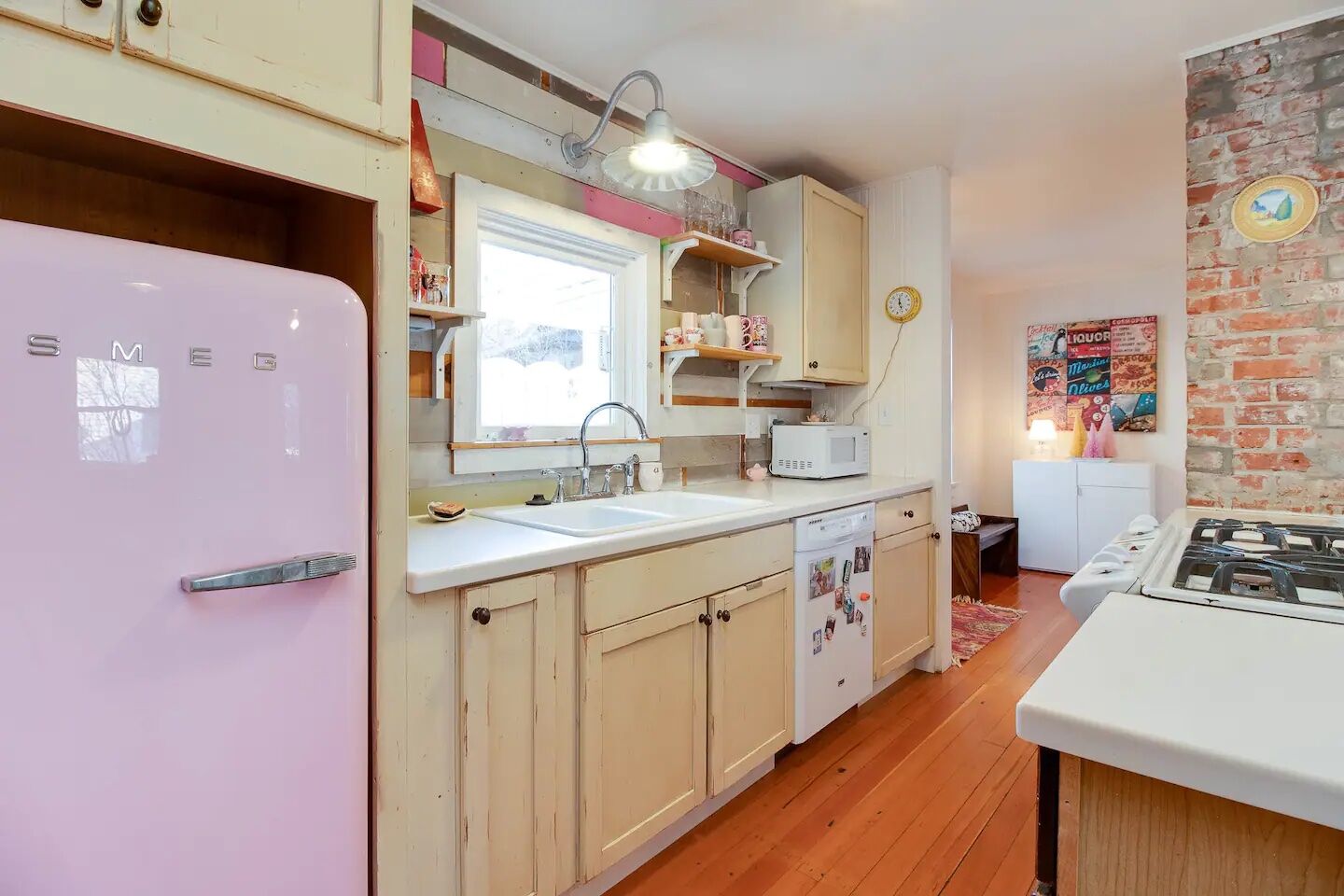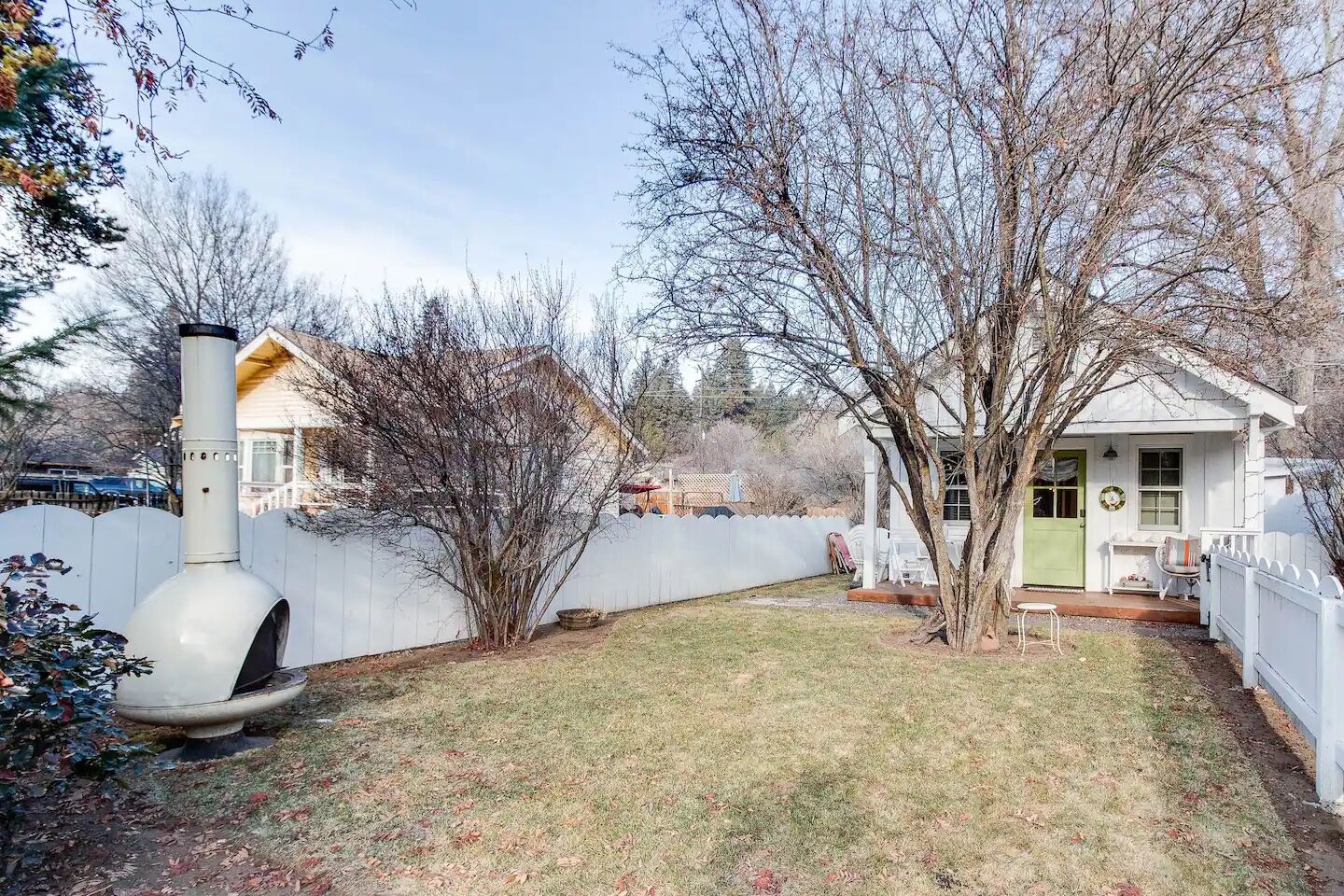 Cute as a button, this one-bedroom cottage features exposed brickworks, original hardwood flooring, and a wood burner. The bathroom is kitted out with a vintage clawfoot bathtub as well as a shower. Pets are welcome at this River West Bend, Oregon, Airbnb courtesy of a small surcharge. They'll love the fenced backyard overlooked by the covered porch as much as you will!
Four guests, one bedroom
Price: $280 per night
Airbnb Bend rentals at Southern Crossing
Stunning riverfront rental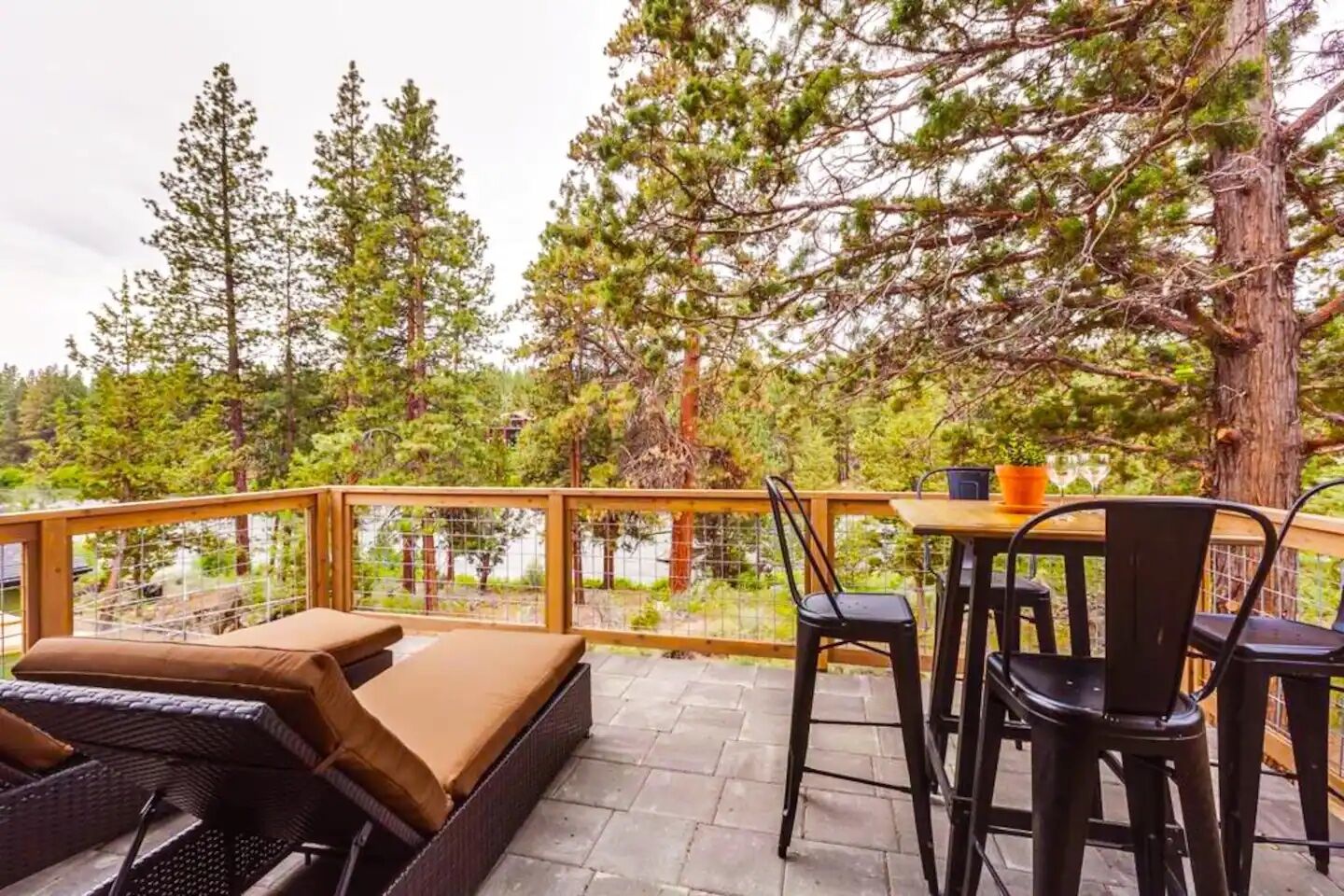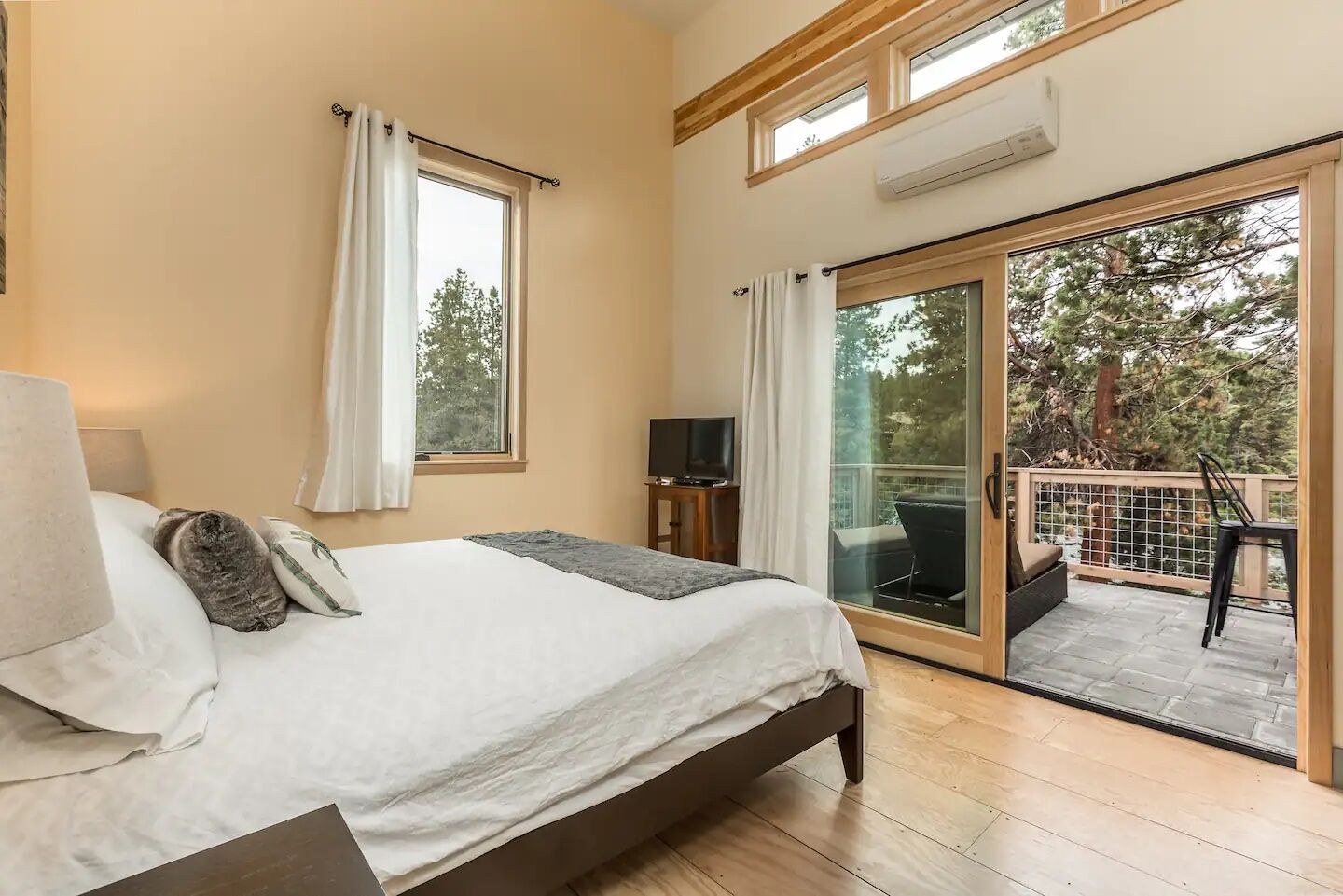 This waterside Airbnb in Bend, Oregon, offers wonderful views of the Deschutes River. Encompassing three floors makes it easy to spread out and find your own patch of space. A designated yoga and meditation den is a perk for mindful travelers and the backyard contains a hot tub for even more R&R. The property opens up onto one of the best hiking trails in the area – as well as kayaking options.
Eight guests, two bedrooms
Price: $400 per night
On the river – Old Mill District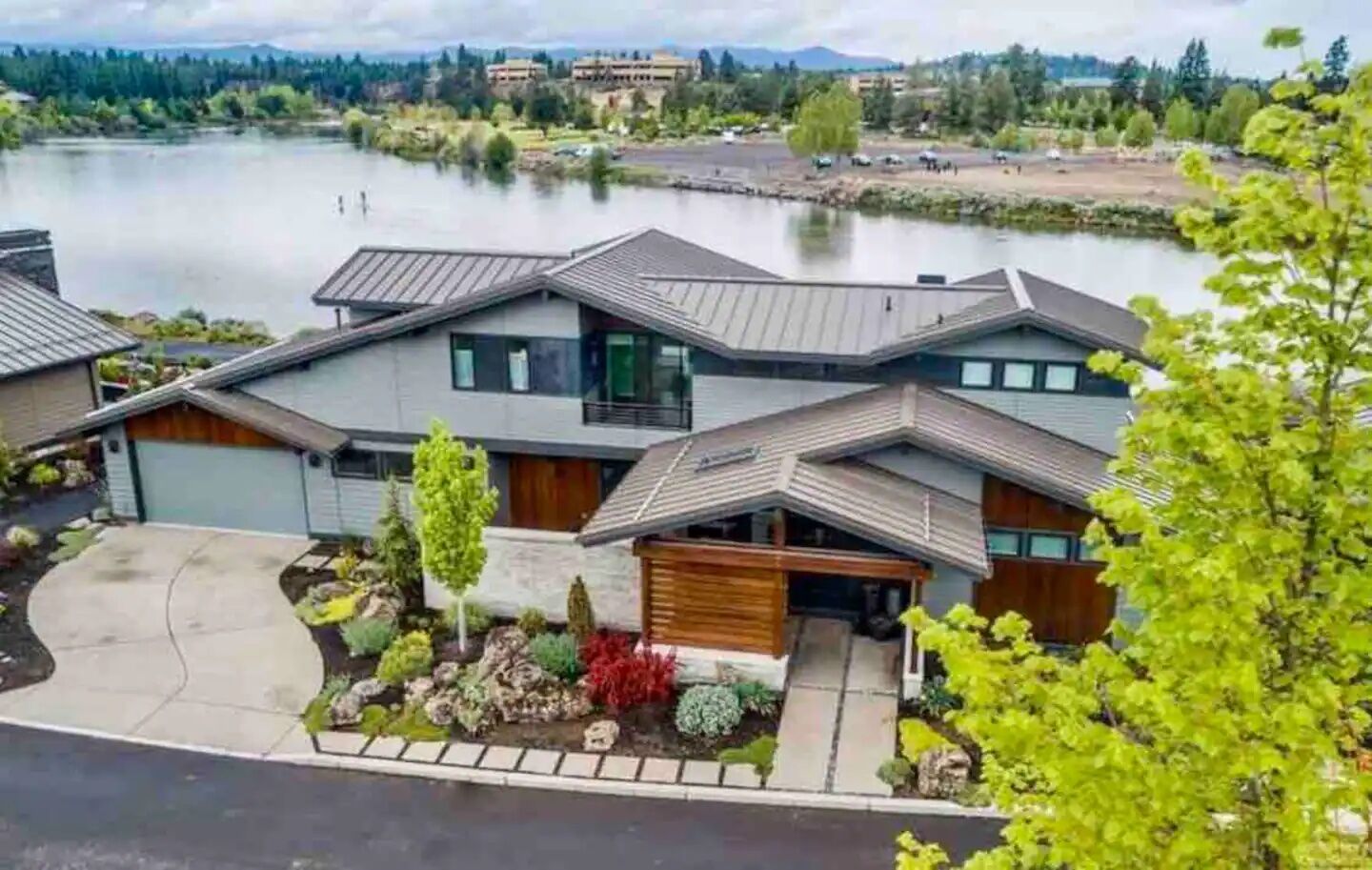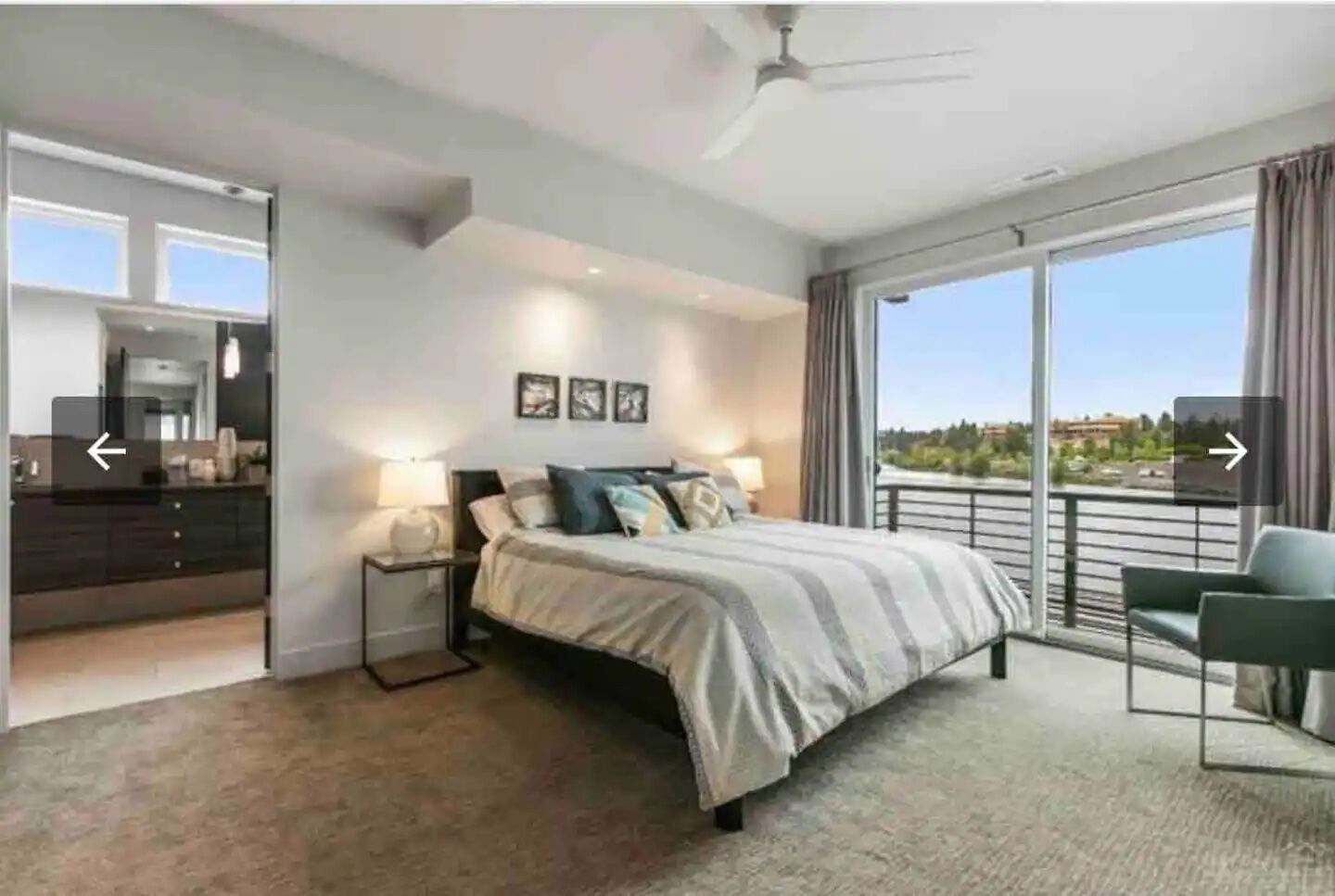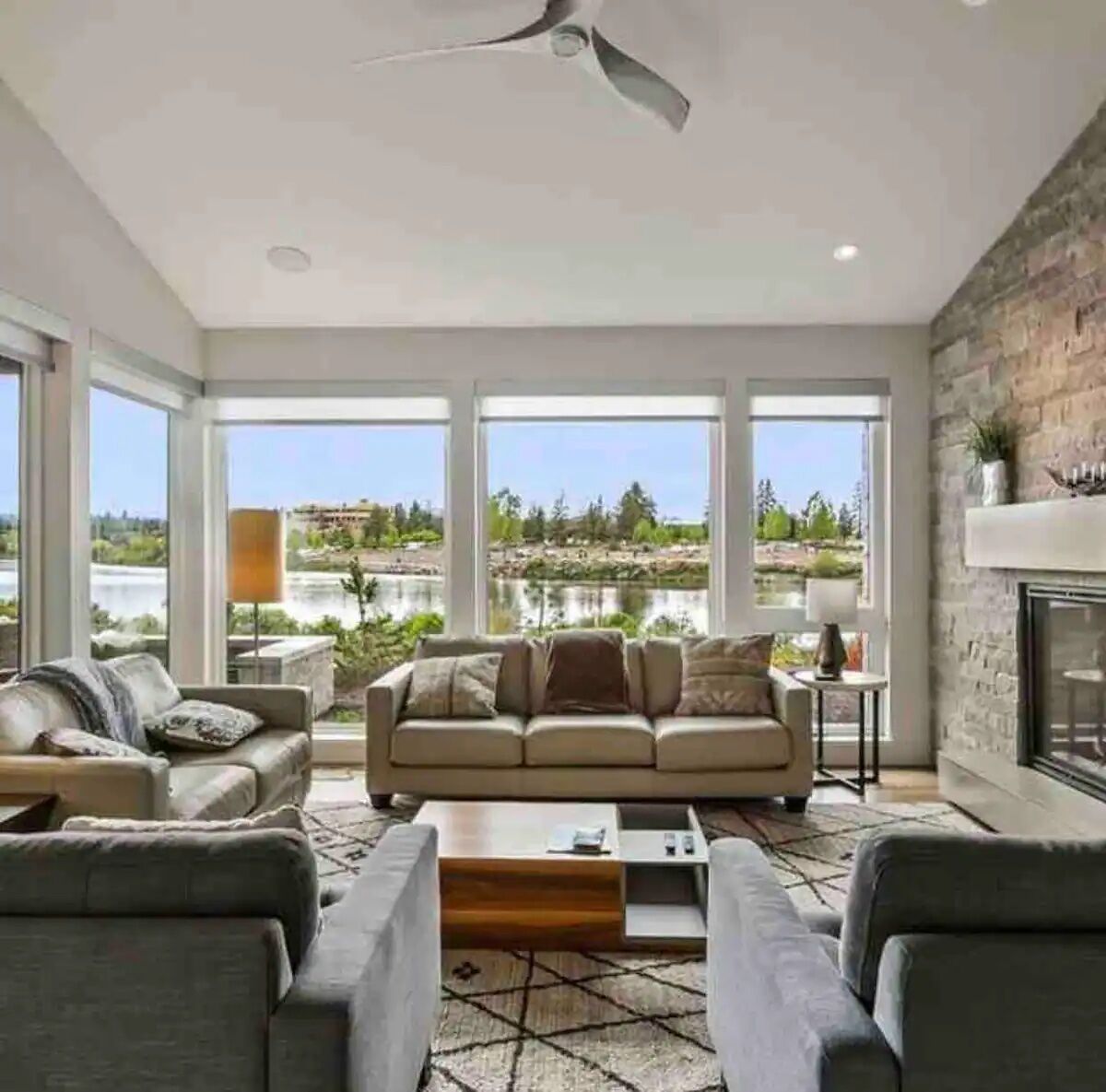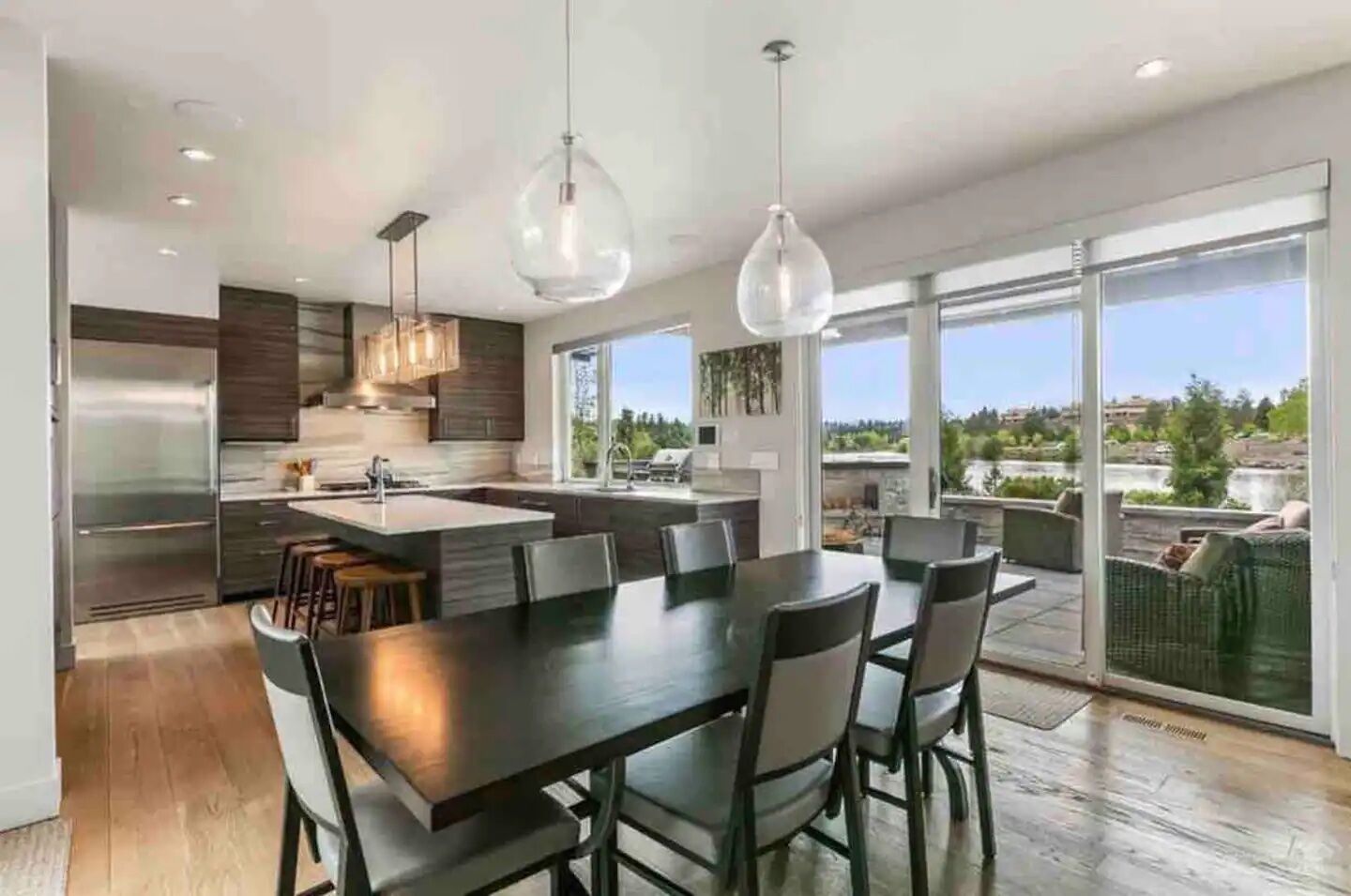 The highlight of this immaculate new Bend, Oregon, vacation rental is the patio with vistas over the water and toward Mt. Bachelor. The presence of a fireplace adds a cozy element while the grill overlooking the river will inspire you to cook al fresco every night of the trip. That is – if you can peel yourself away from the chef-standard kitchen! Tubes and vests are available at the property.
Six guests, three bedrooms
Price: $900 per night
What did you think of this story?