Experience Pennsylvania's Best Getaway Spots From These Gorgeous Airbnbs
Pennsylvania is a great destination for travelers due to its diverse landscape and attractions. From the Appalachian Mountains in the west to the Susquehanna River Valley in the east, Pennsylvania has something for everyone. Visitors can explore historic sites and museums, take scenic drives through Amish Country, hike through stunning state parks, enjoy outdoor activities like fly fishing and whitewater rafting, and sample some of the best craft beer in the country. Pennsylvania is also home to vibrant cities like Philadelphia and Pittsburgh which offer plenty of dining, entertainment, and cultural experiences for visitors. With so much to see and do, The Keystone State is an ideal destination for every type of traveler. These Pennsylvania Airbnbs showcase the best of the state.
Traveling the northeast? Check out Matador's local accommodations guides:
We hope you love these Airbnb Pennsylvania vacation rentals! Just so you know, Matador may collect a small commission from the links on this page if you decide to book a stay. Listed prices are accurate as of the time of publication.
Dreamy riverfront cabin with bikes included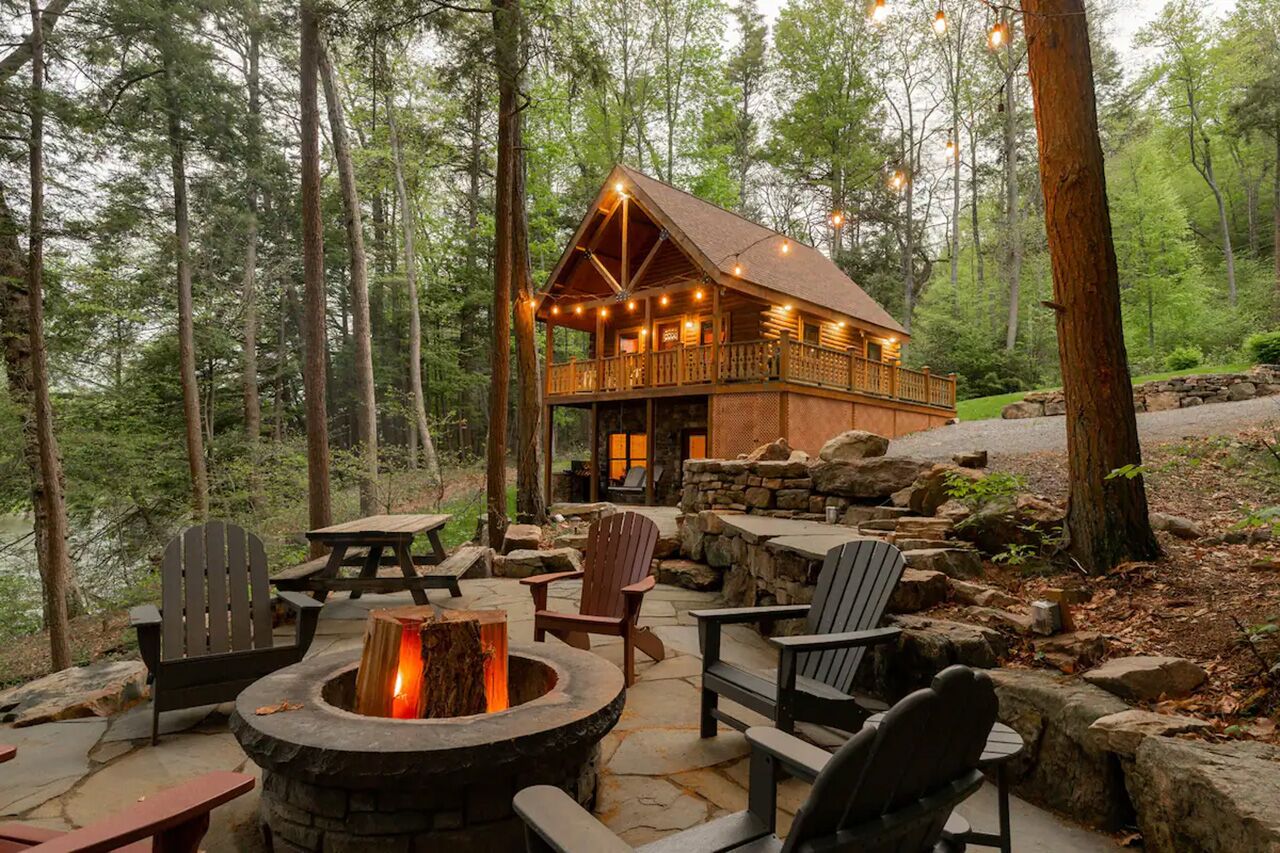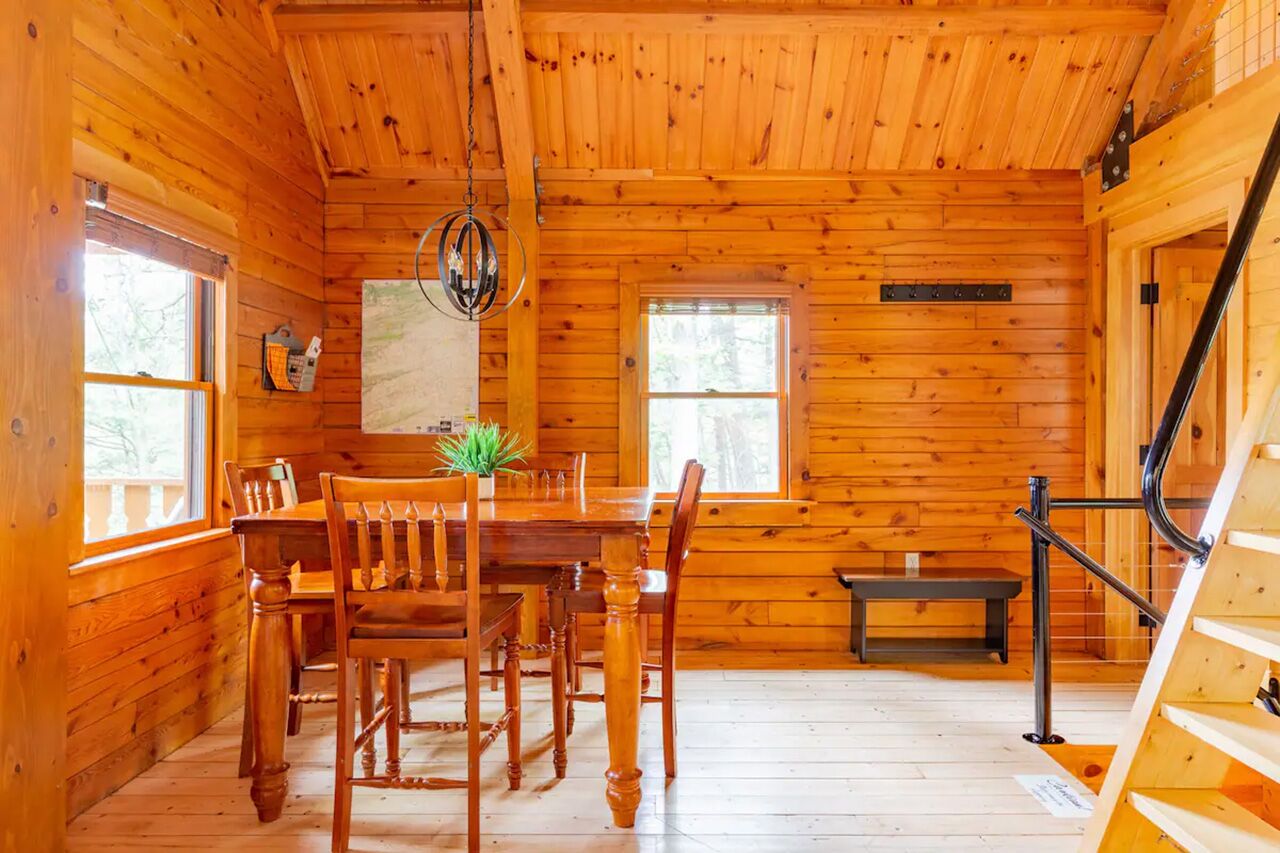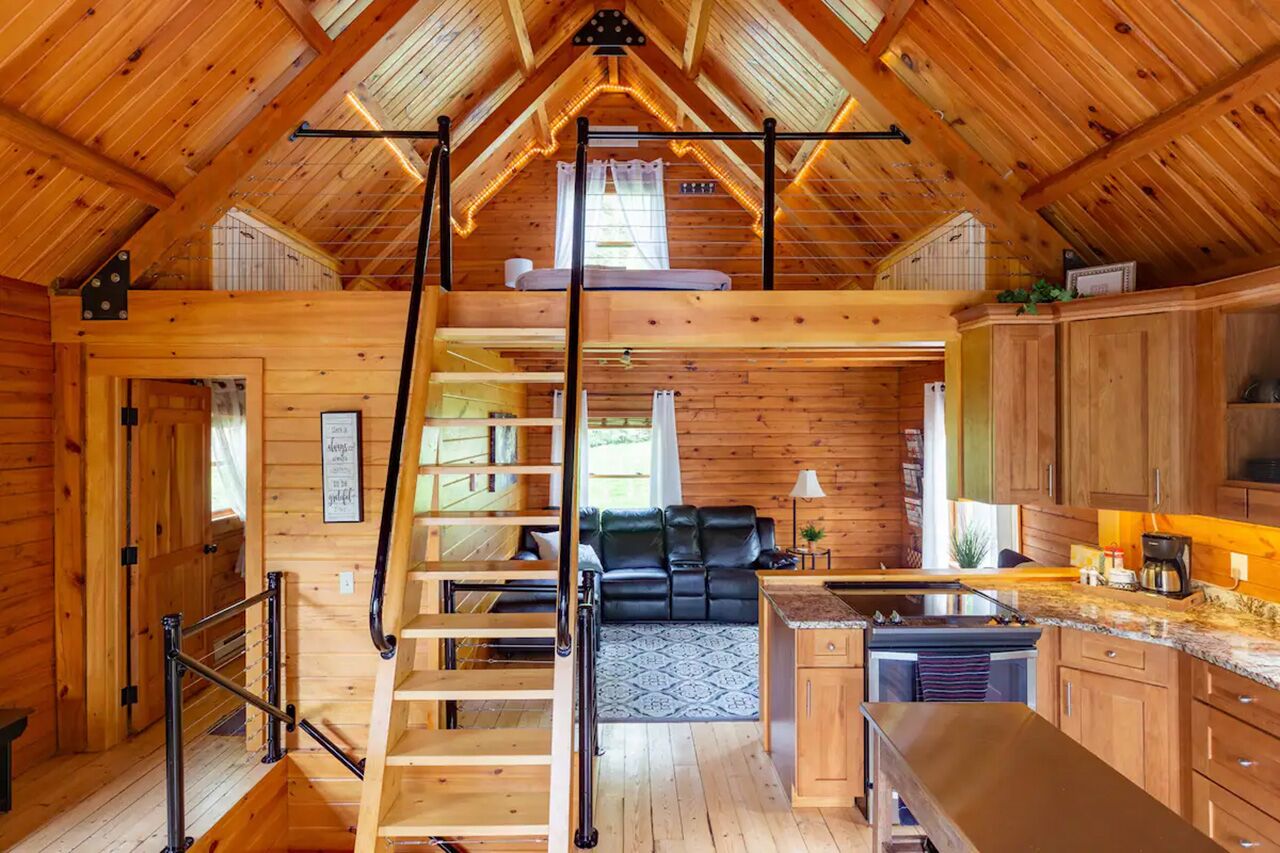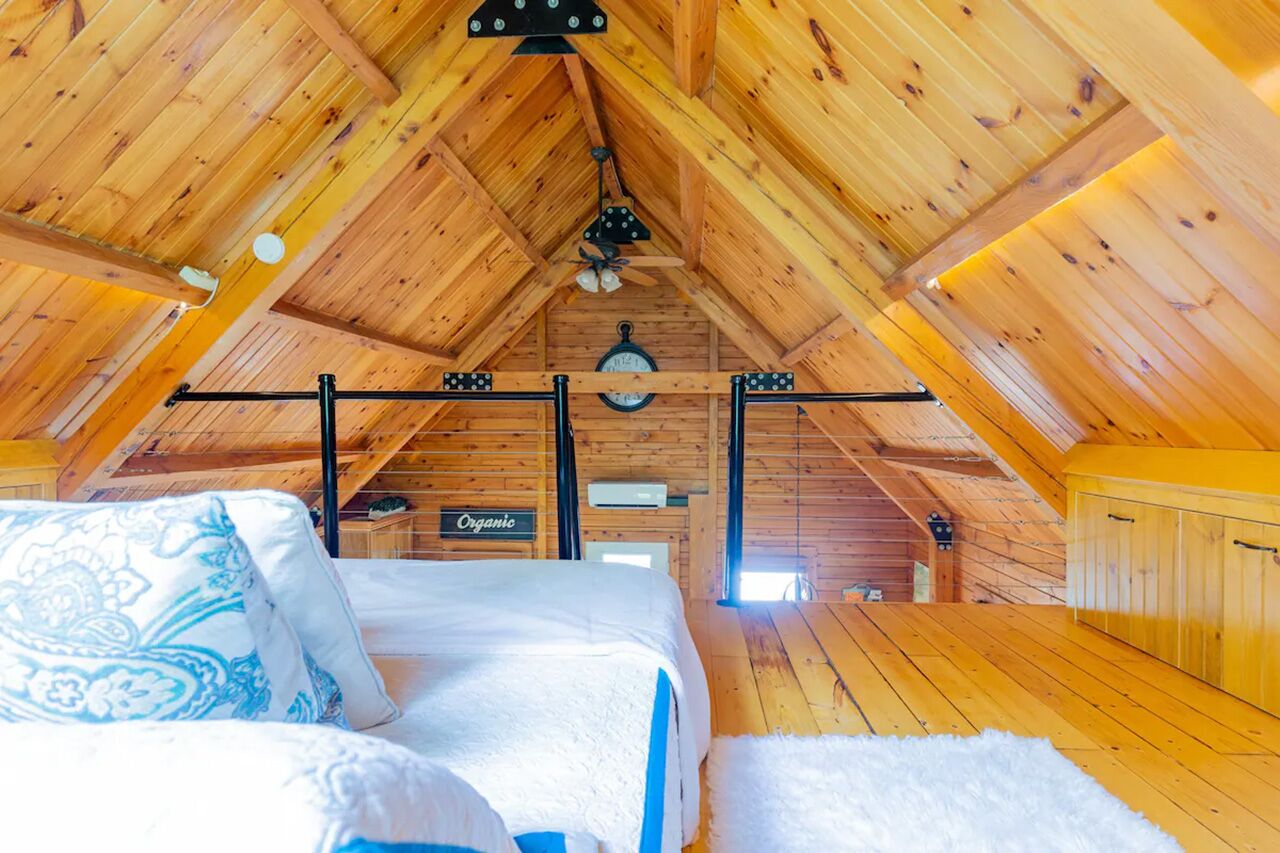 See more photos
The best thing about
this chic, rustic cabin
on the water might be that it comes with bikes and kayaks and offers direct river access — but it's an overall gorgeous spot for enjoying a secluded escape. The property features an open design living space making it feel spacious. Guests will encounter a full kitchen with granite countertops and an adjacent dining area, as well as two well-appointed bedrooms, a cozy living room, and an over-the-top outdoor space. Sit on the wraparound deck, which leads out into the yard and overlooks the river and features a fire pit with classic Adirondack chairs, a picnic table, and twinkle string lights to create a magical ambiance.
Seven guests, two bedrooms
Price: $283 per night
Peaceful woodland A-frame cabin with a hot tub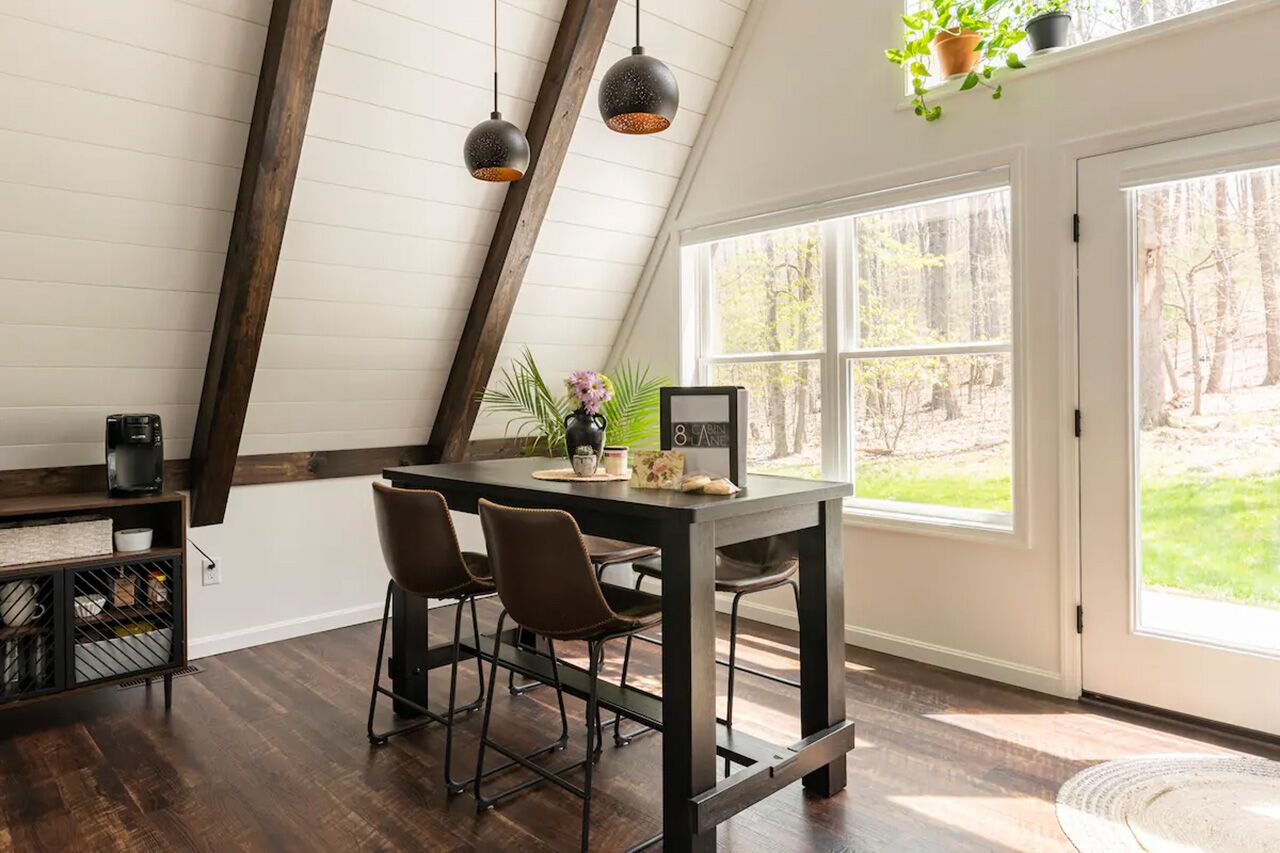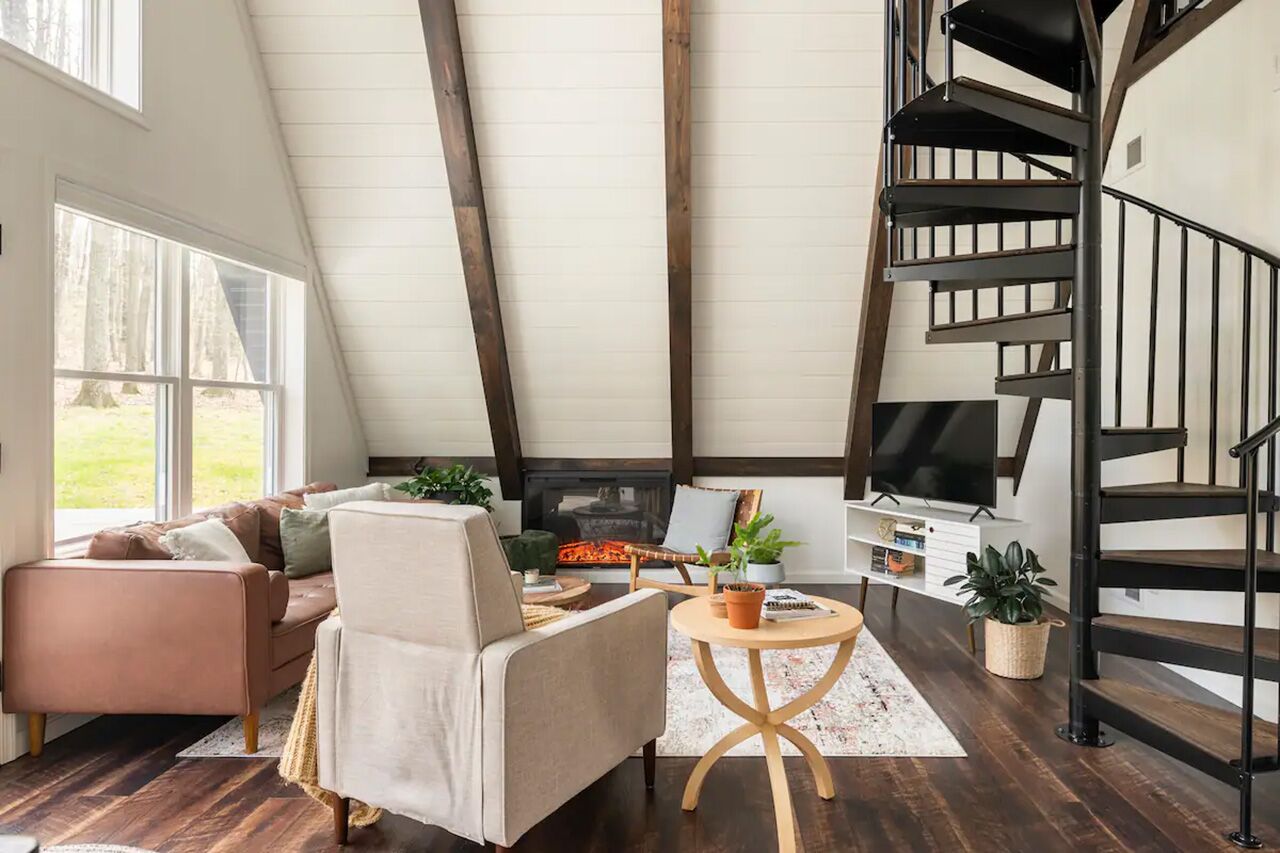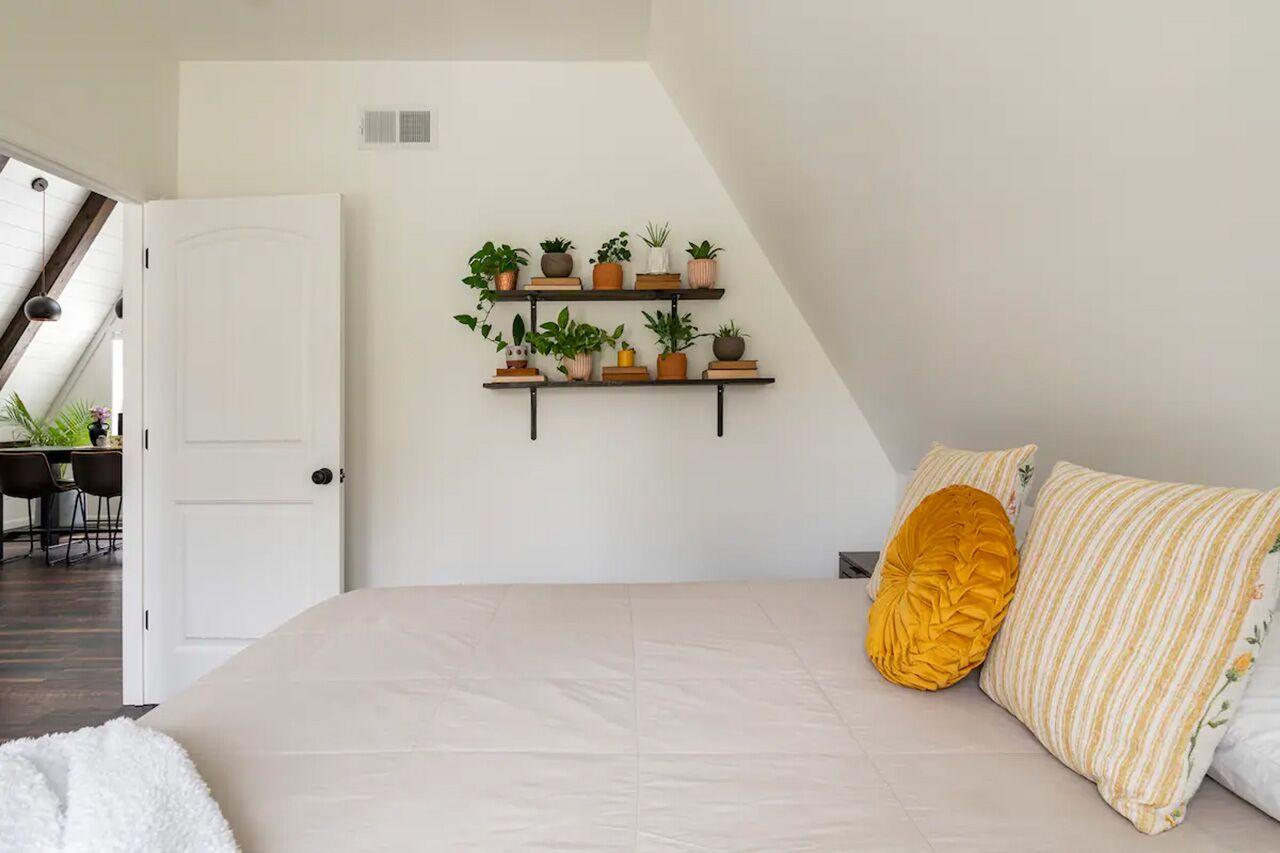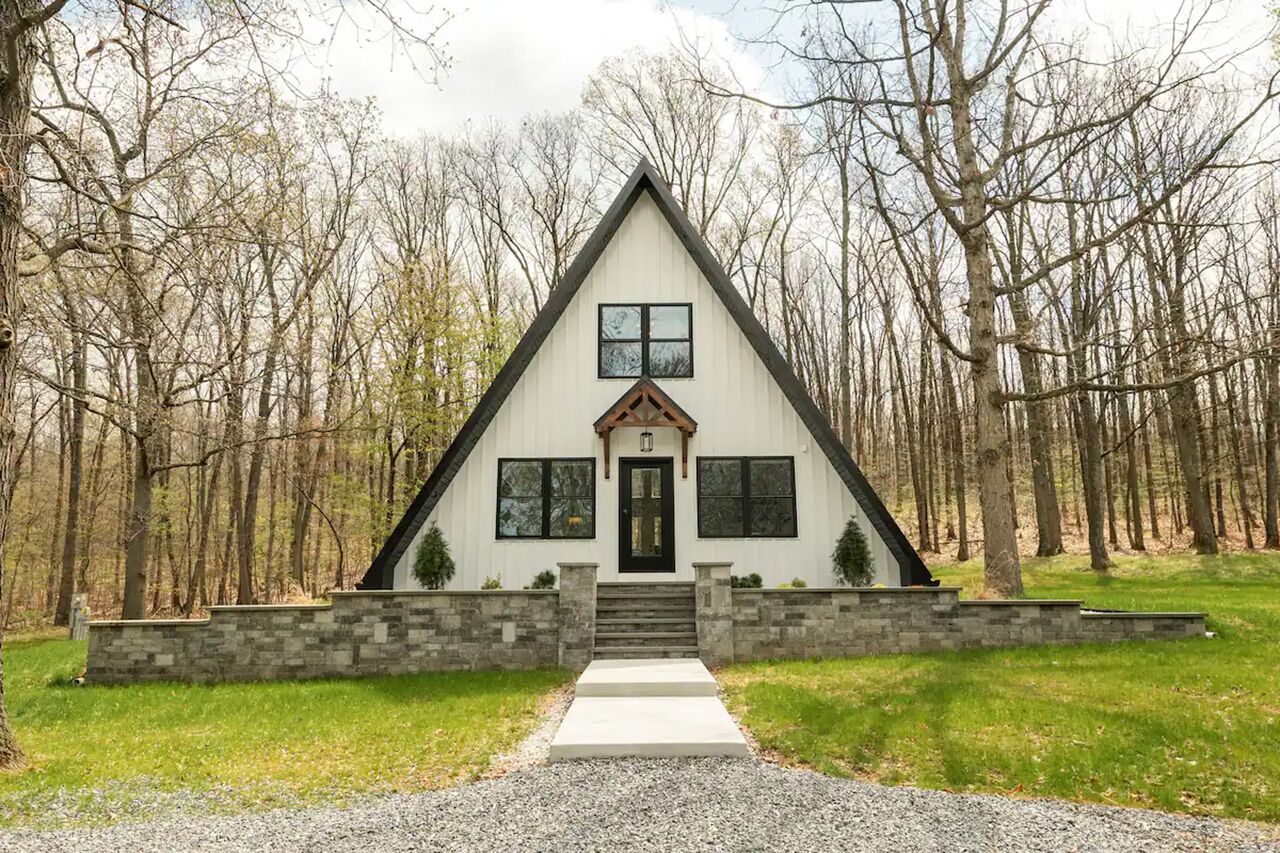 See more photos
This modern A-Frame cabin features clean but cozy Scandinavian-style architecture and decor, nestled amidst the trees in
this rural Pennsylvania spot
. With cathedral ceilings, exposed wooden beams, and iron furnishings (including a spiral staircase leading to the loft space), there's an industrial-chic ambiance complemented by the vibrant life felt from the assortment of plants. Relax in the hot tub outside, and enjoy the large back patio space or sit around the cozy fireplace. It's a perfect tranquil nature retreat.
Four guests, one bedroom
Price: $229 per night
Custom-built, classic cabin getaway with a hot tub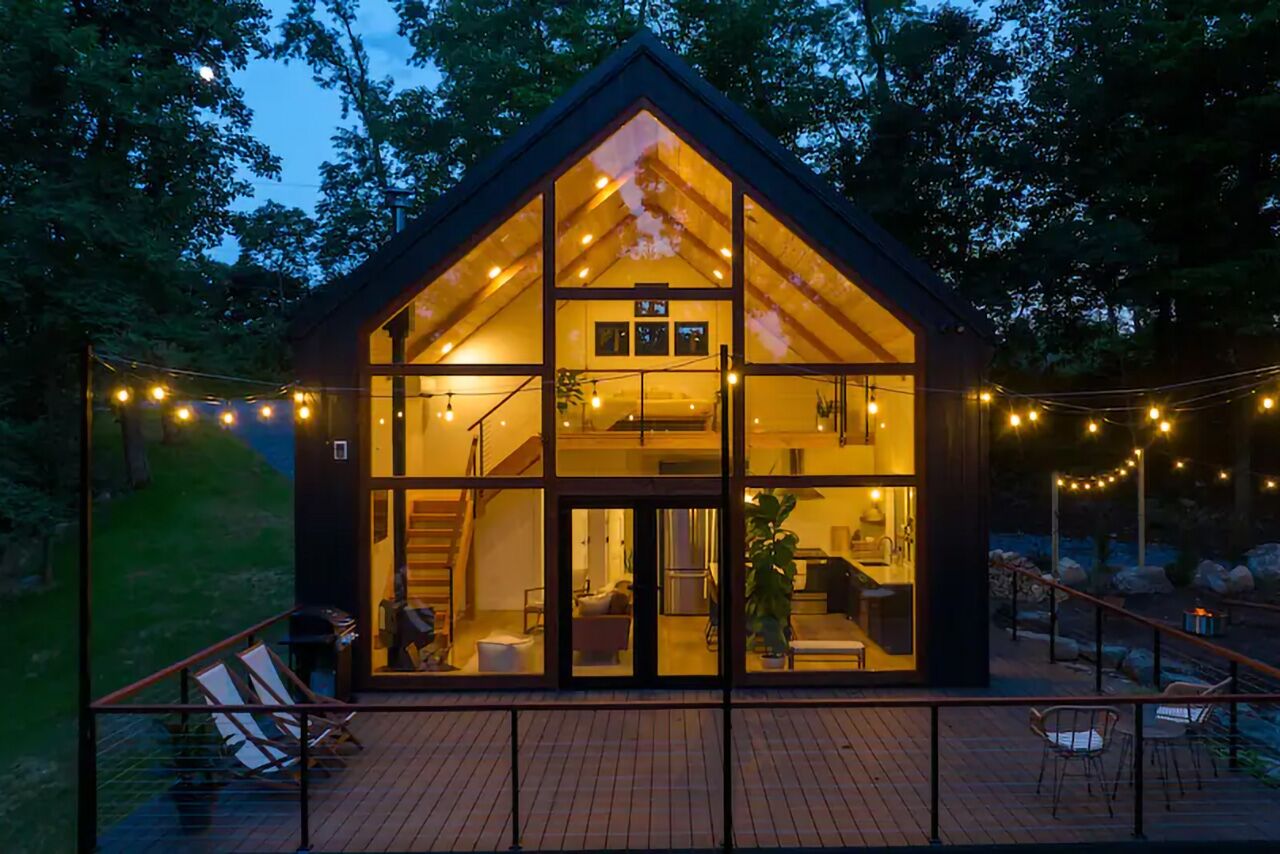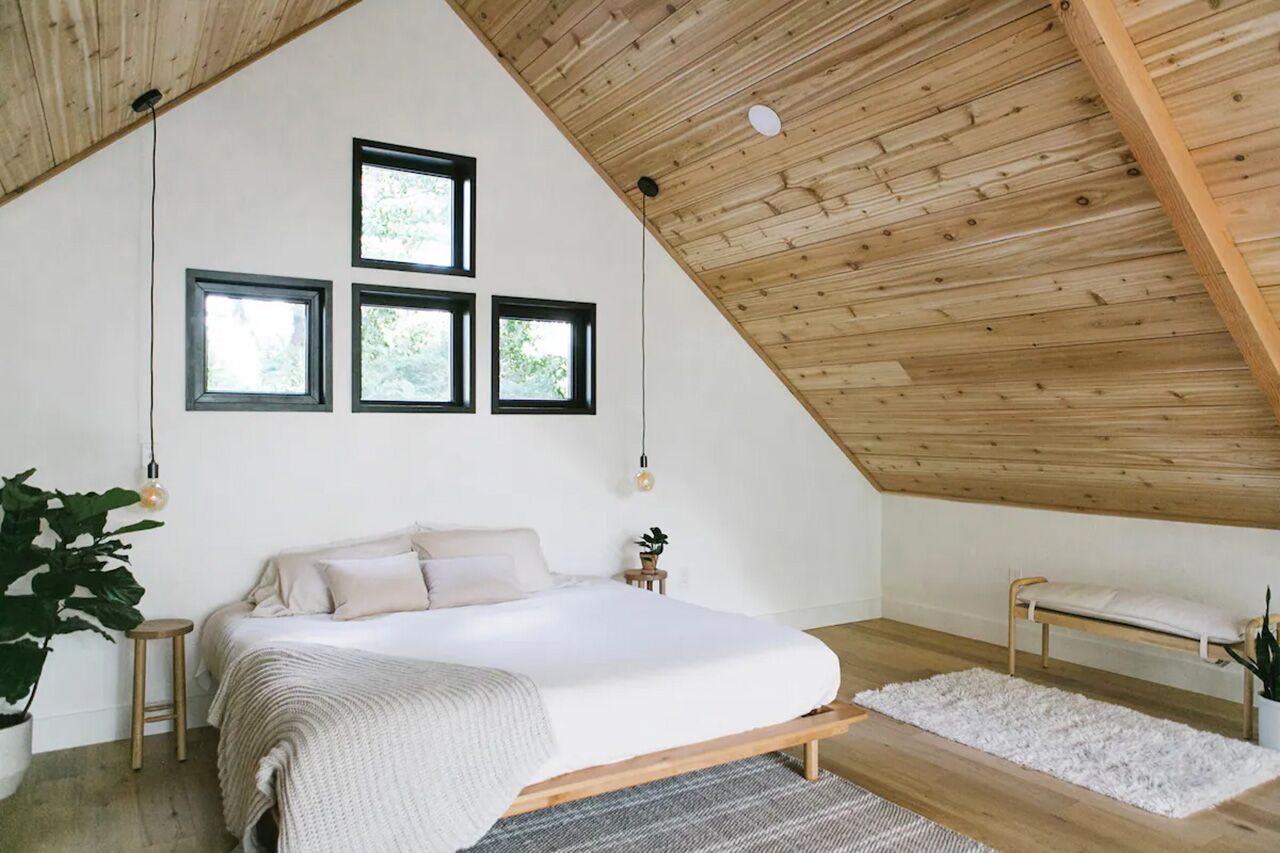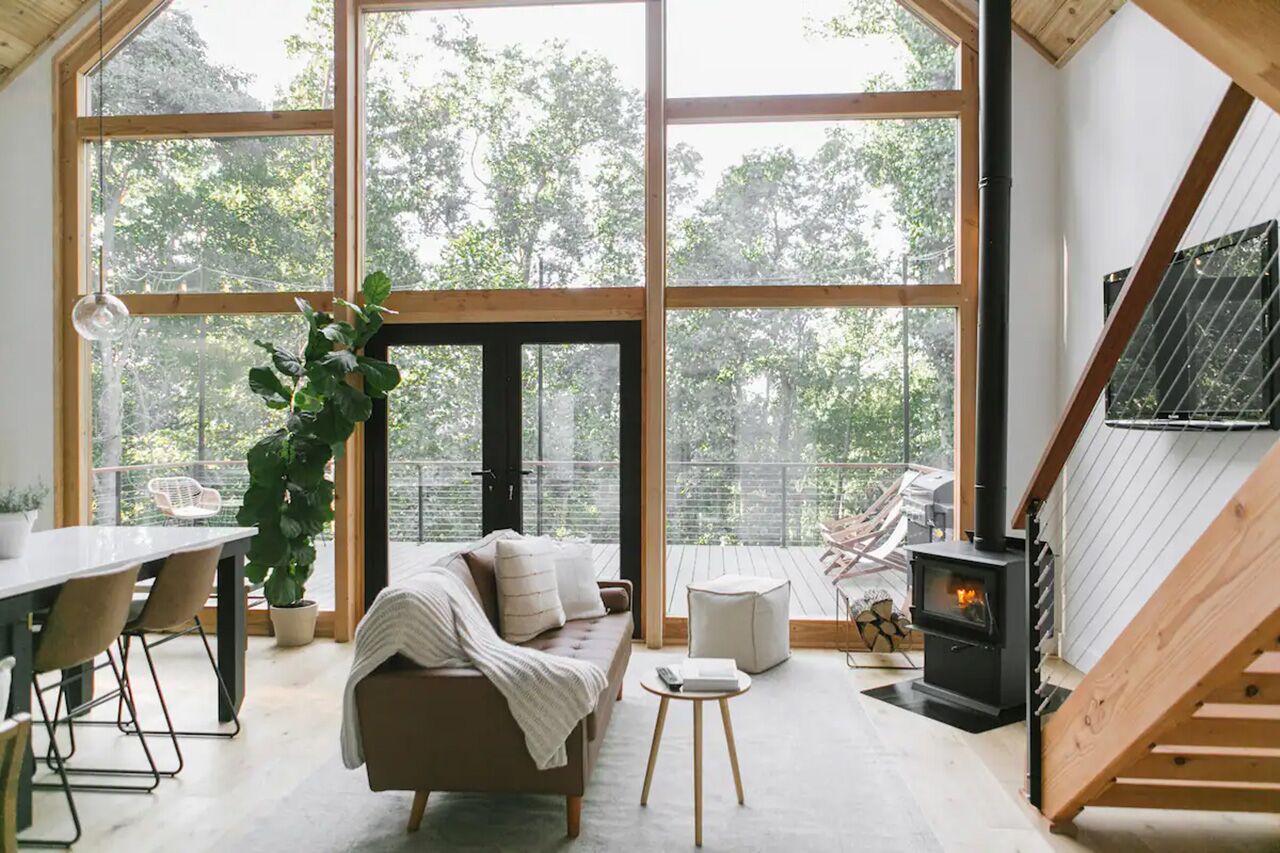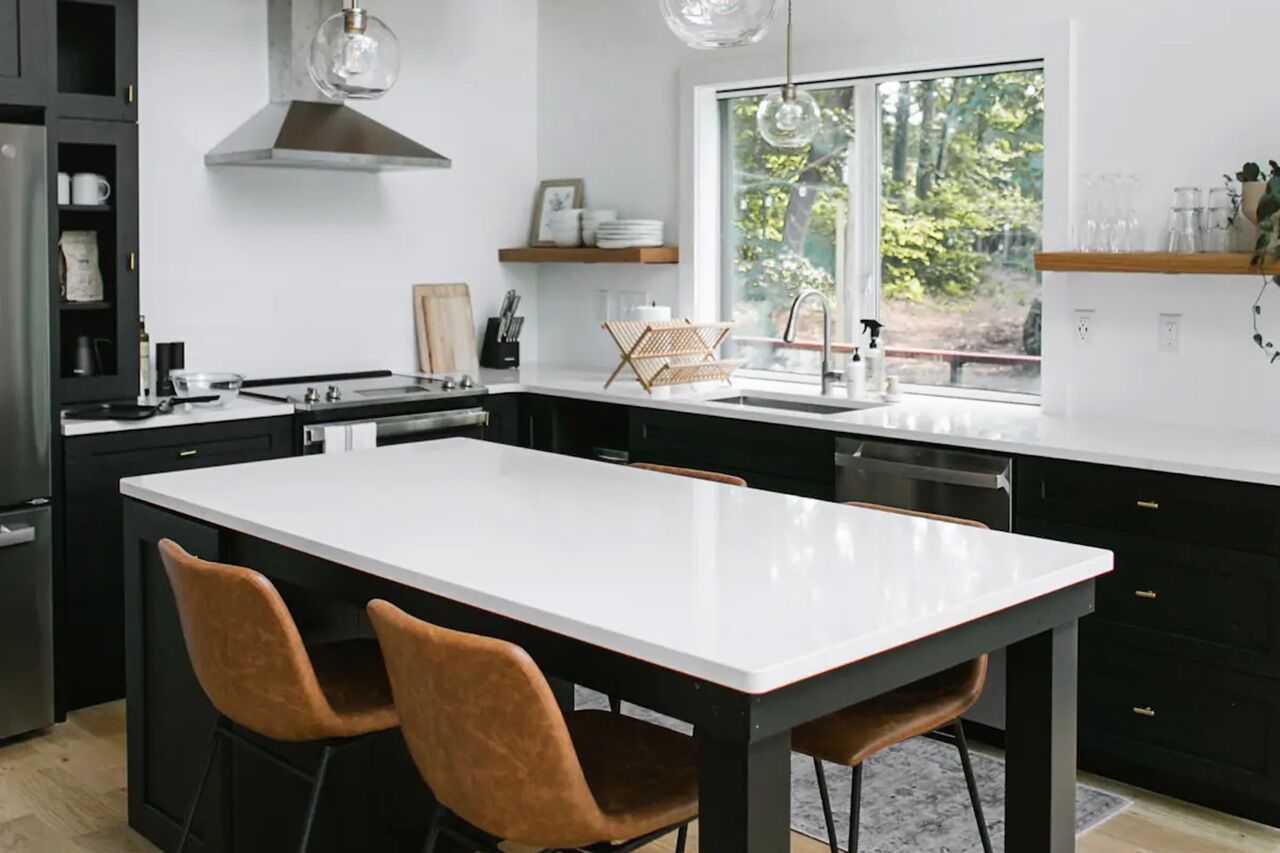 See more photos
This classic,
custom-built cabin home
is tucked into the woods of Texter Mountain. Featuring high steel beams and a front-facing glass facade showcasing the sights of the mountain, this home allows guests to connect with nature in an immersive way. The main floor features a bedroom with a king-sized bed and blackout shades for rest. In the loft space, encounter the ultimate sense of coziness with another king bed and blackout shades along with the best view in the house. There's a full kitchen and dining room space and a living room with a fireplace. Outside, spend time on the charming patio with a smokeless fire pit and a hot tub.
Four guests, two bedrooms
Price: $275 per night
Luxurious, industrial-style suite in the Poconos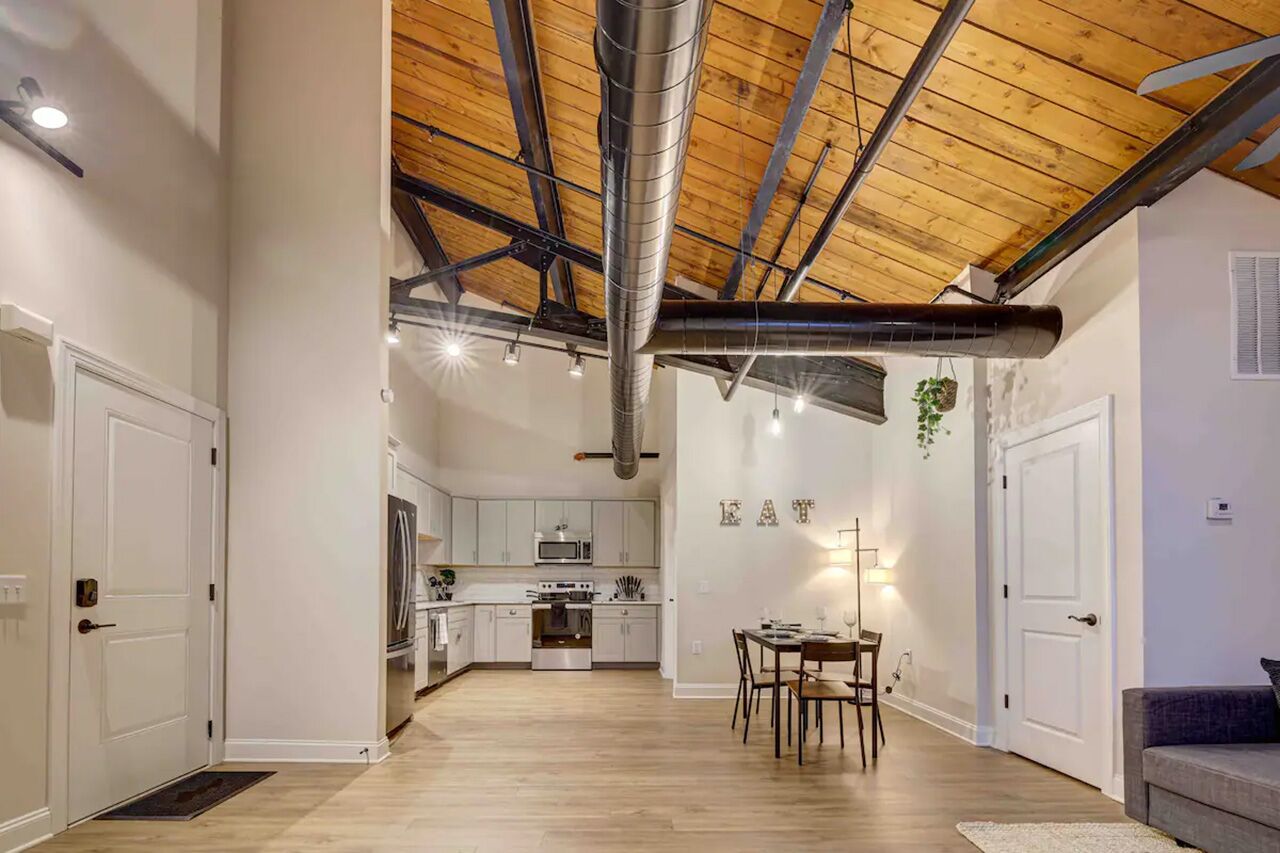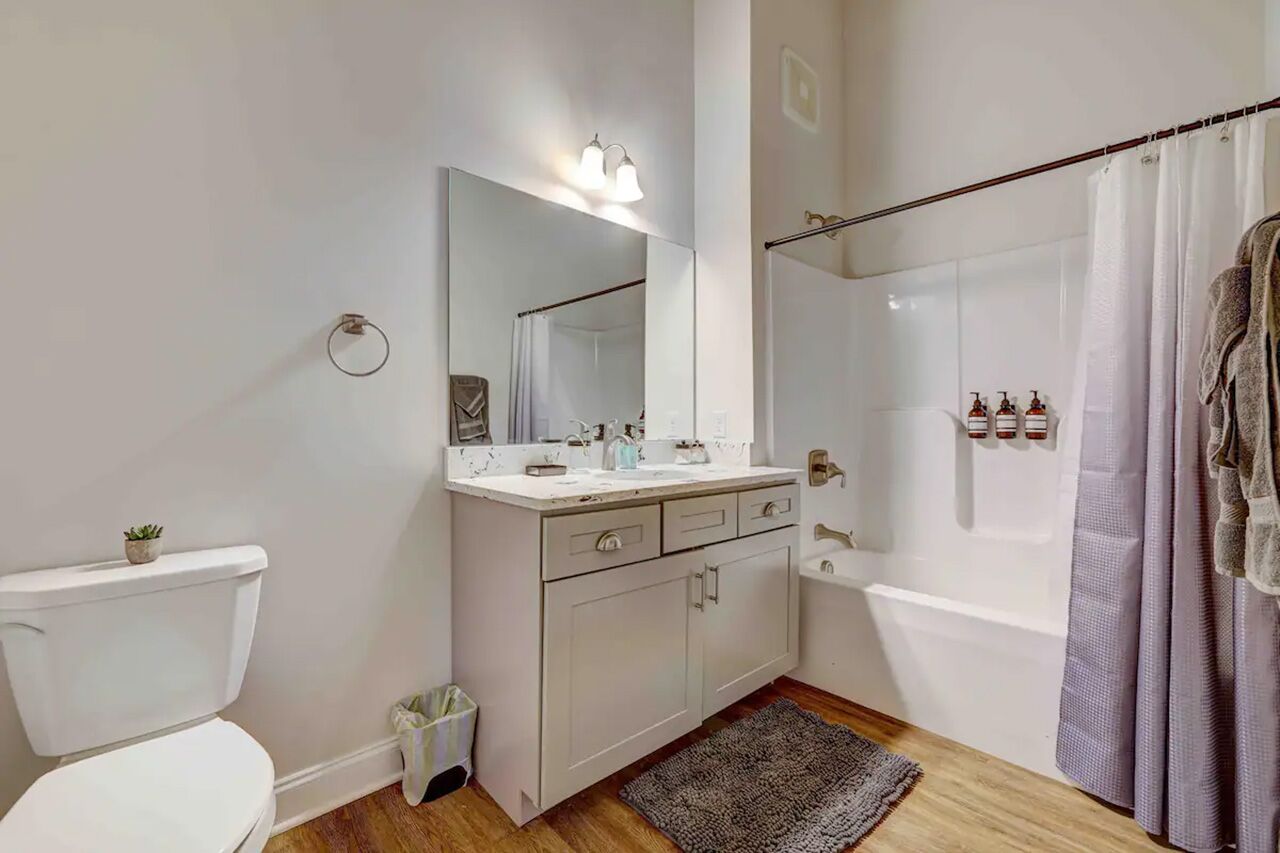 See more photos
This clean and bright
East Stroudsburg apartment
is just minutes from the top restaurants and shopping spots in this historic, hip Pocono Mountains town. The cathedral ceilings make it feel spacious and open, and the wooden floors and furnishings and bright decor make it feel warm and homey. Cook in the upscale kitchen with stainless steel appliances and clean-looking white cabinets, or relax on the cozy couch in front of the 55" Roku Smart TV. One bedroom boasts a King-Size Bed, and the other features a Queen sized bed (both of which are extremely comfortable).
Six guests, two bedrooms
Price: $81 per night
Glamping garage outpost in the Pennsylvania Wilds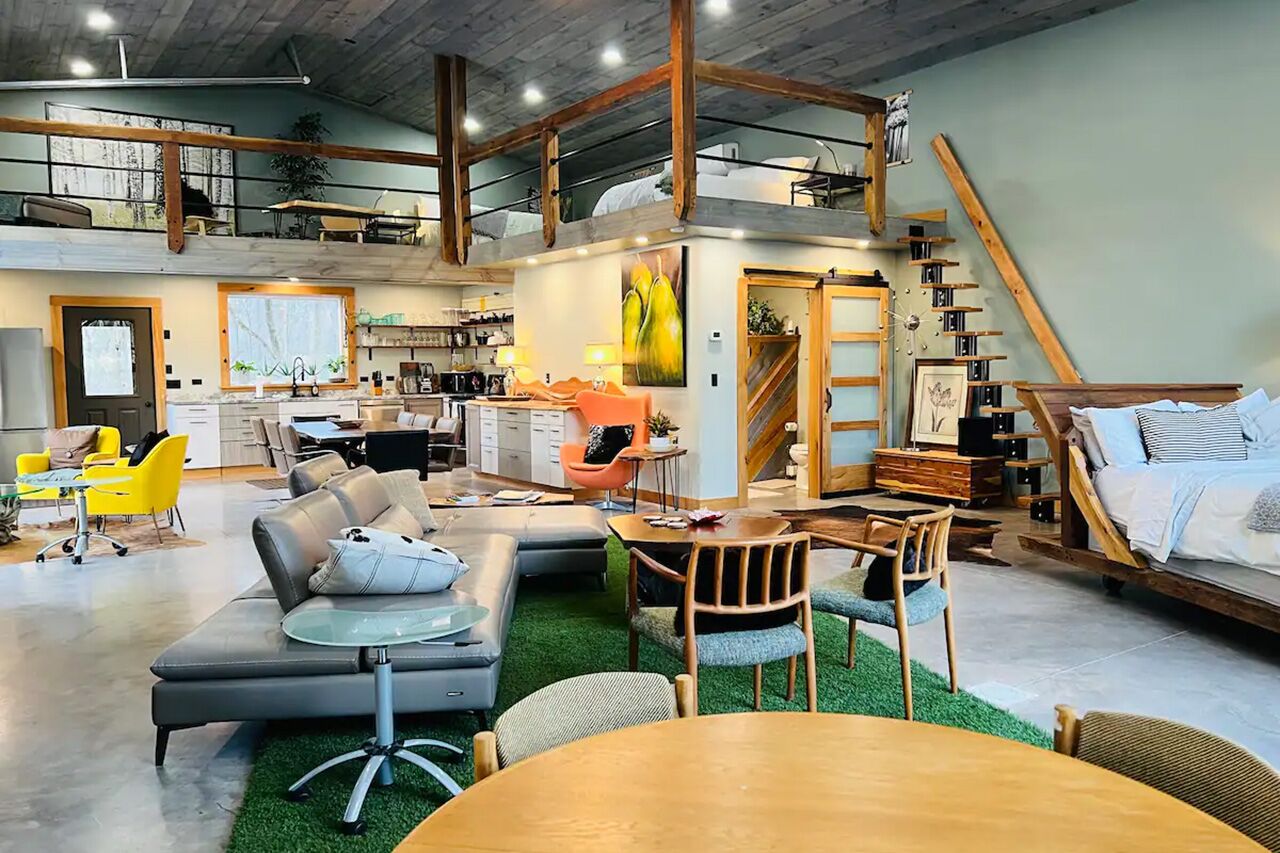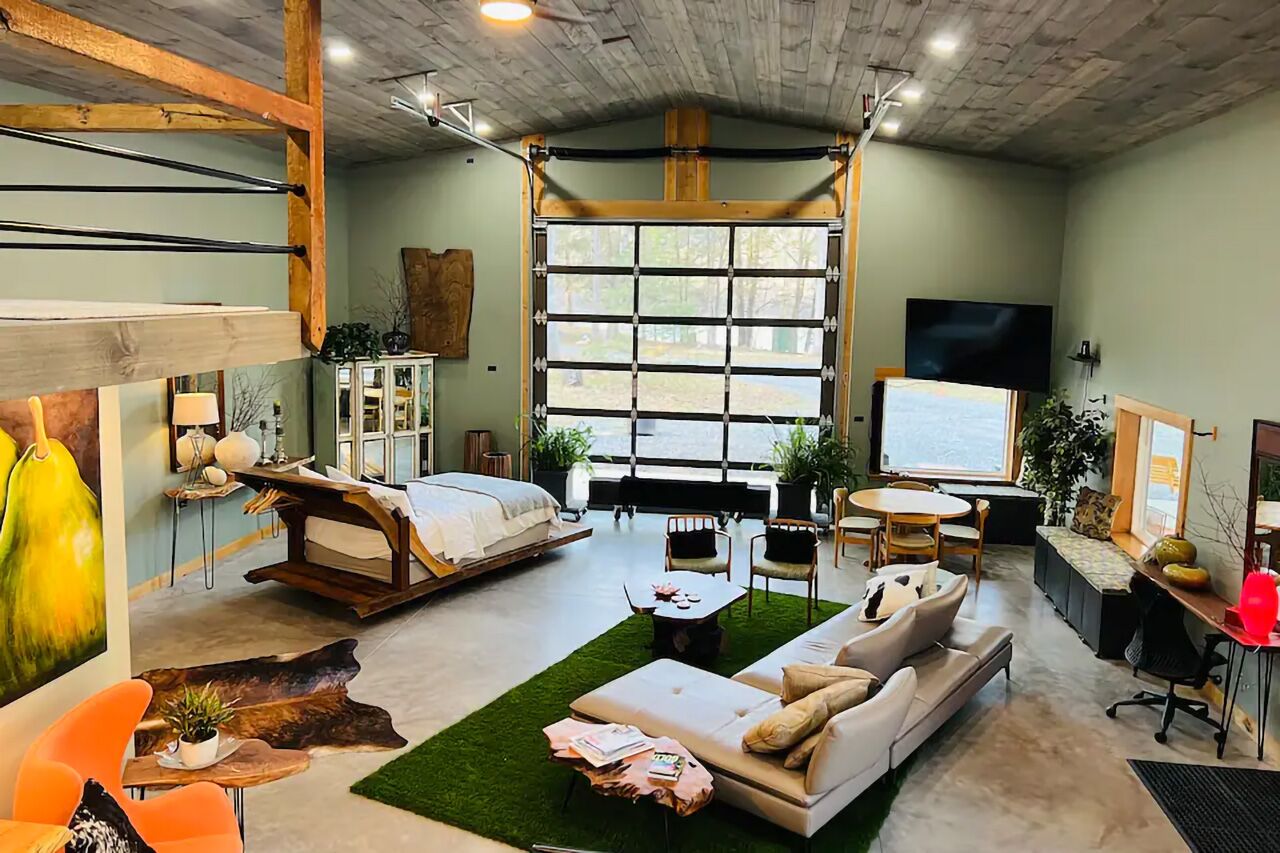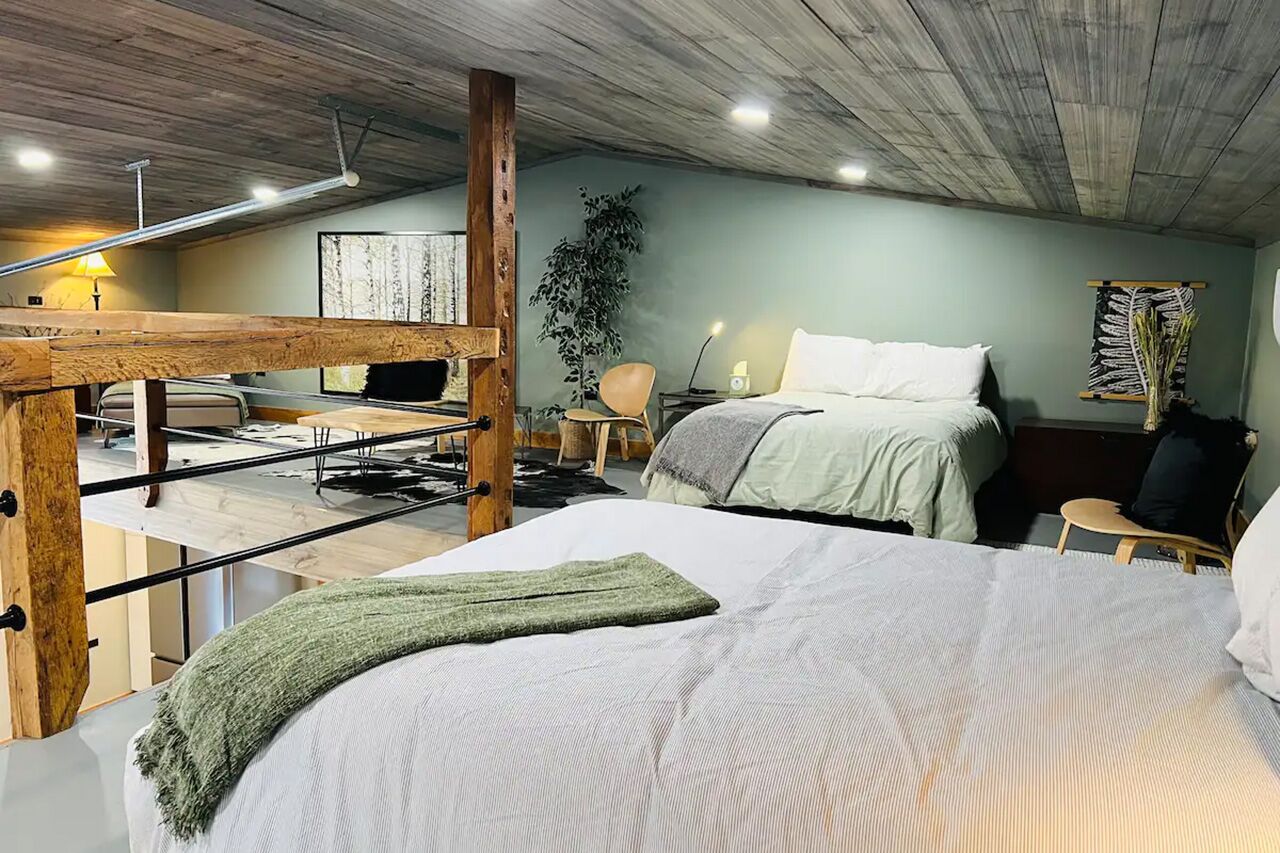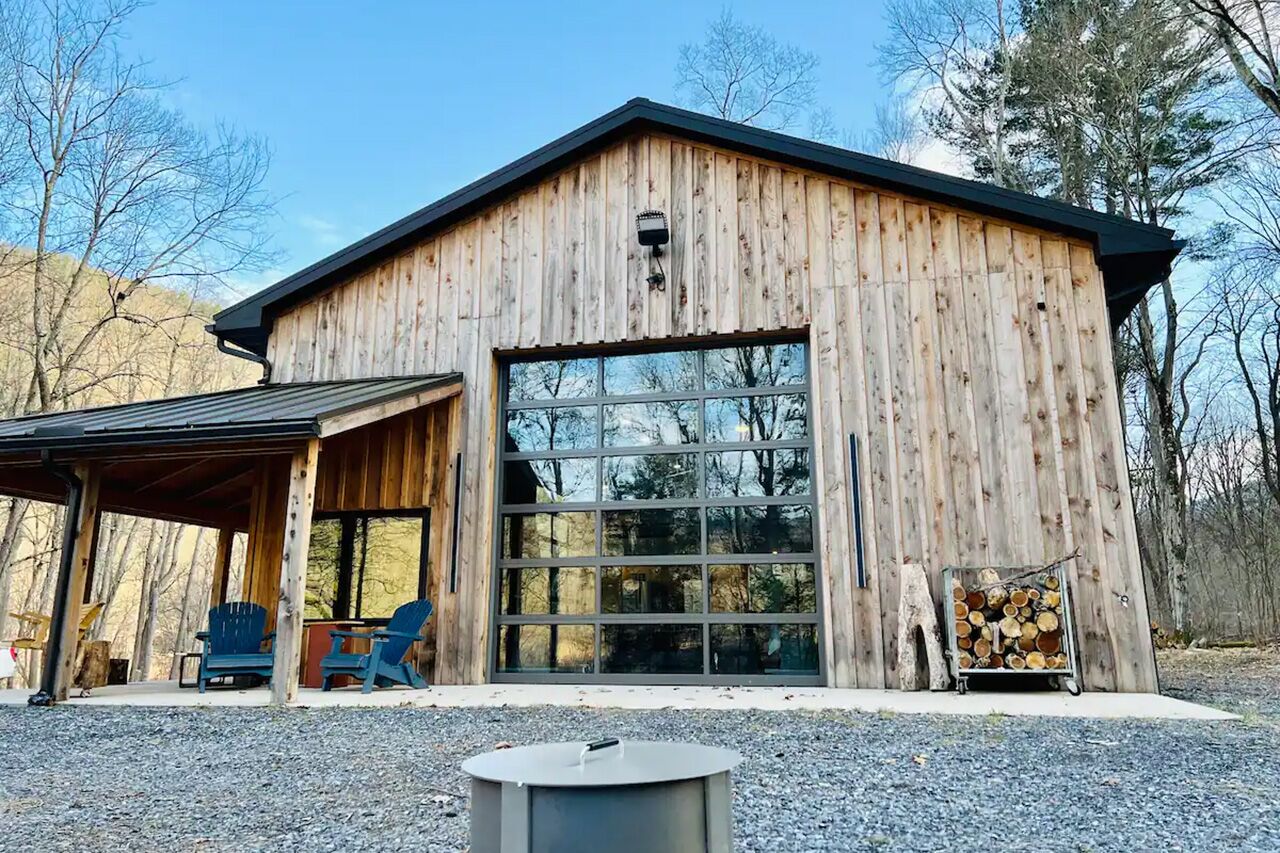 See more photos
Located at the southern entrance of the Pennsylvania Wilds, the
"Barndominium" house
is a trendy, contemporary property with an open floor plan and bright furniture and playful decor that makes it feel like a classy, adult glamping trip. The enormous glass garage doors offer a floor-to-ceiling view of the Susquehanna River and mountains outside, and the main floor uses radiant floor heating to keep things warm. The kitchen features all modern amenities, and there's a loft with two-full sized beds. Outside, there's a fire pit and a large patio to relax and soak up the fresh air. It's just minutes from attractions like Bucktail State Park, Hyner View State Park, and Hyner Run State Park.
Four guests, one bedroom
Price: $150 per night
Secluded upscale A-frame with a hot tub and tennis court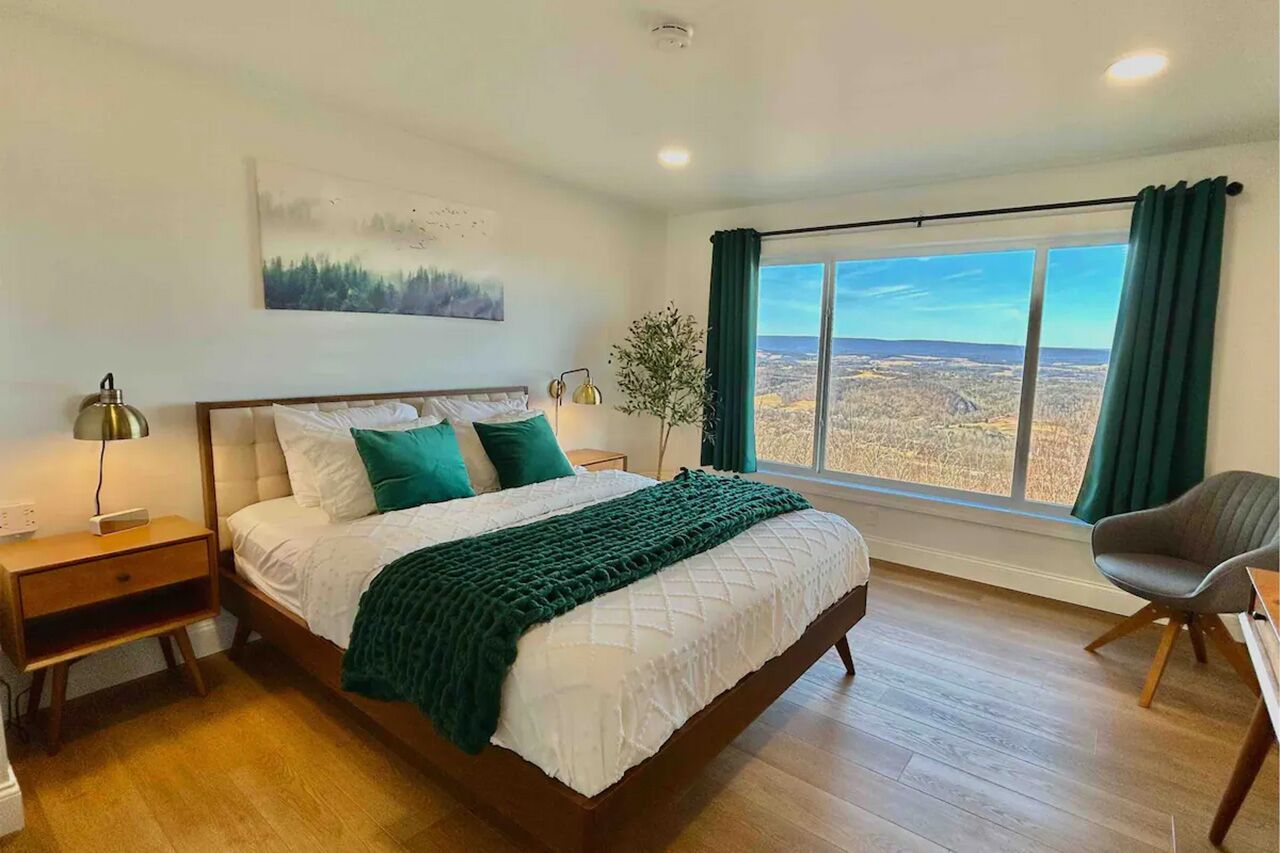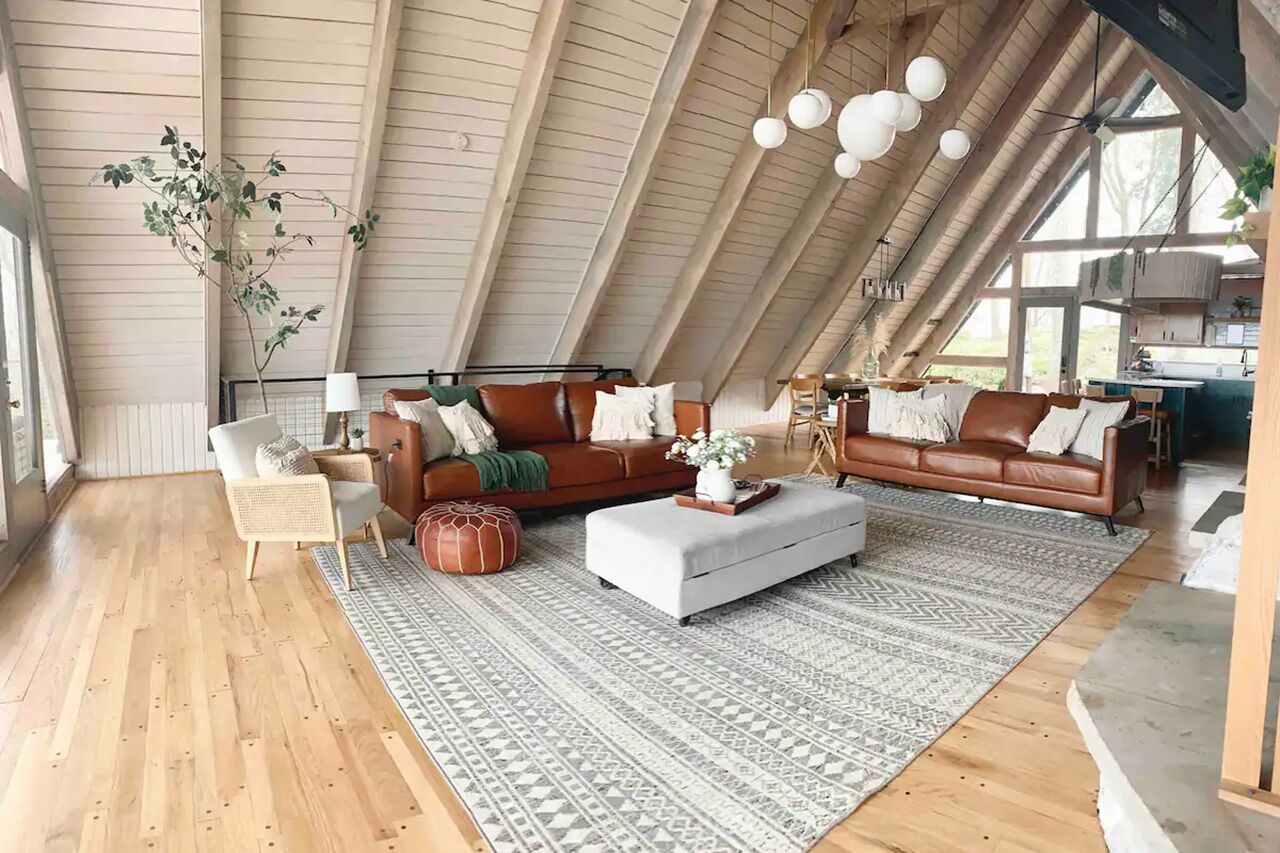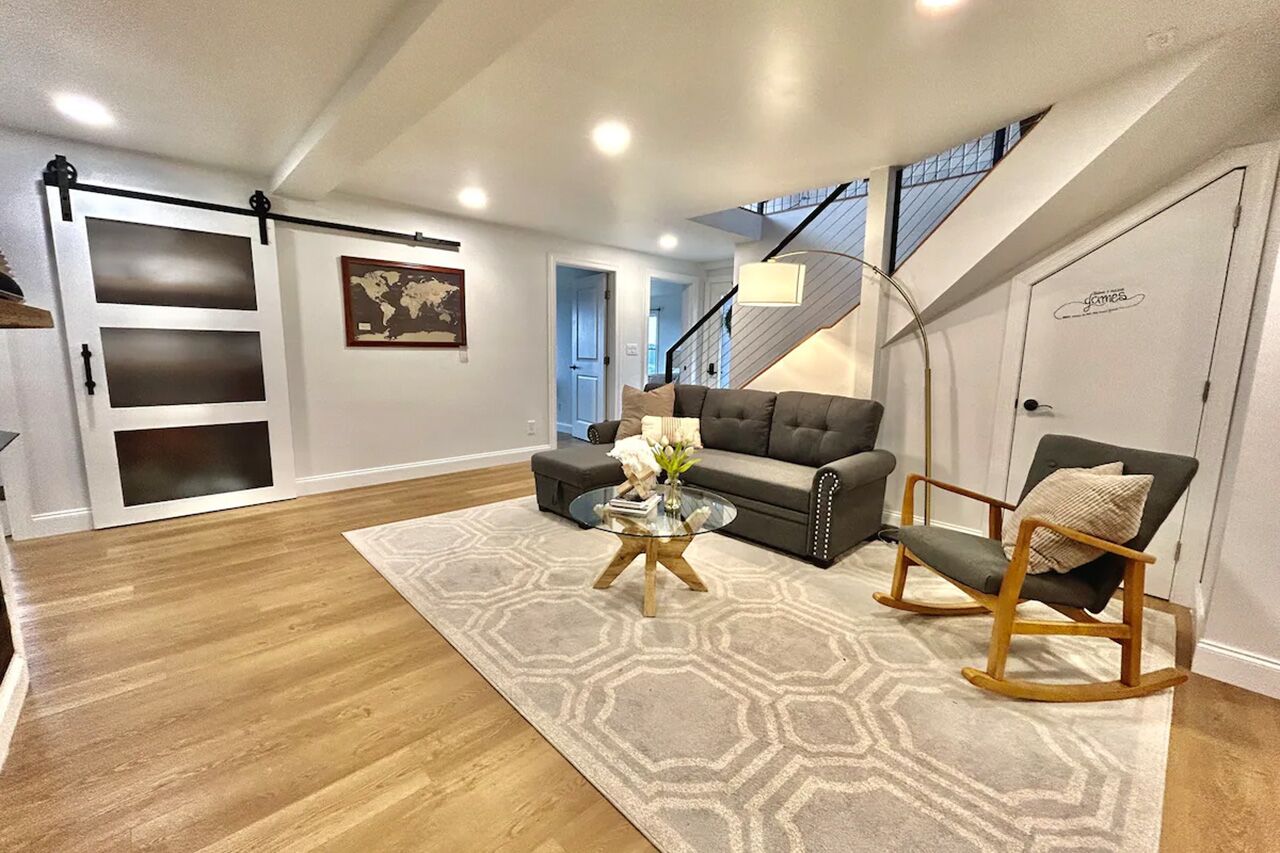 See more photos
This A-Frame cabin in the middle of a private setting tucked into the forest
features stunning views
— but is just minutes from grocery stores and restaurants in town. Play tennis and basketball on the courts outside, or nestle into the large living room space with cathedral ceilings, floor-to-ceiling windows, and sturdy exposed beams letting in the best of the mountain scenery and plenty of natural light. The decor is bright and modern, feeling spacious, clean and homey. On the lower level, there are multiple bedrooms, a lounge area with a gas fireplace and a deck with a hot tub featuring mountain sights. On the first floor, guests will find the kitchen, the dining room, the living room with a fireplace, and a large deck with a propane grill and fire pit.
Ten guests, four bedrooms
Price: $689 per night
Rest and reset at "The Perch" tiny home — which comes with kayaks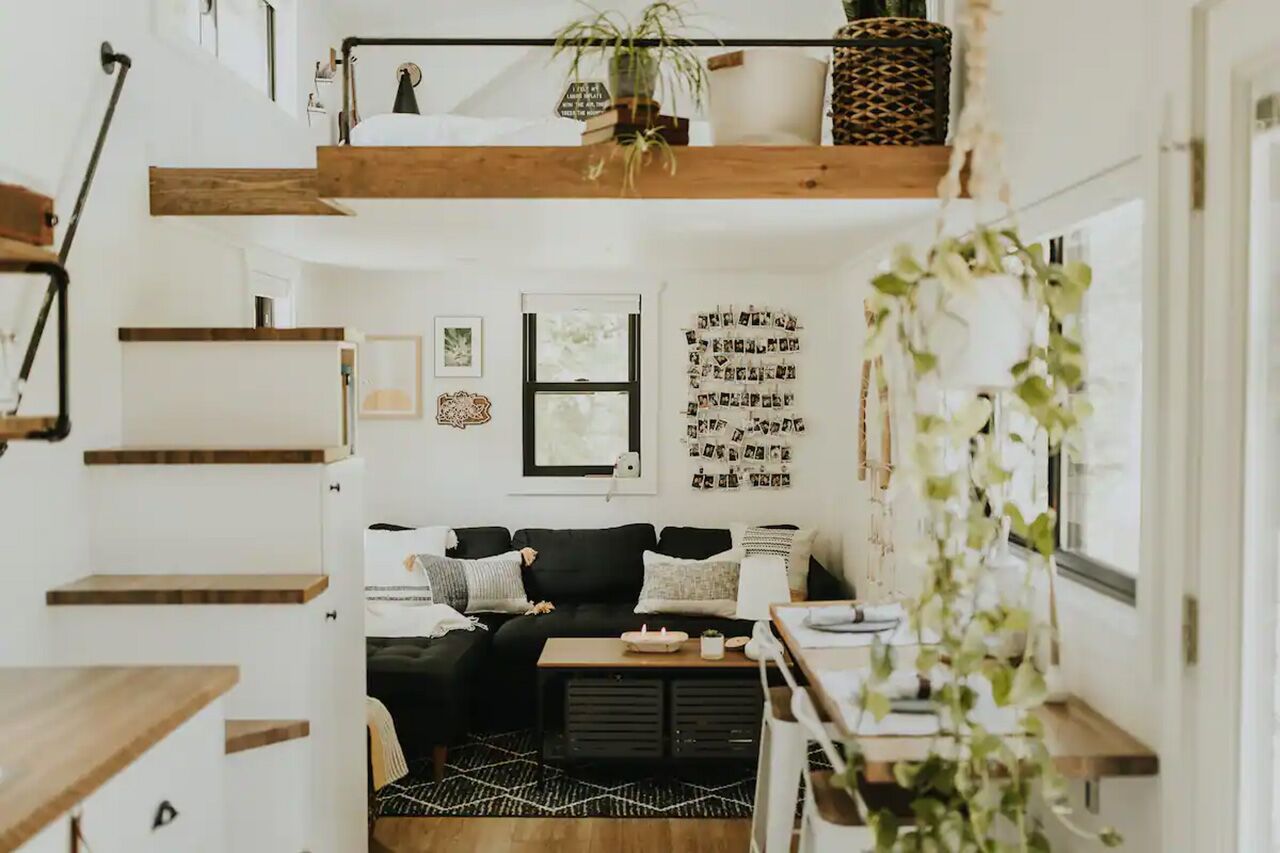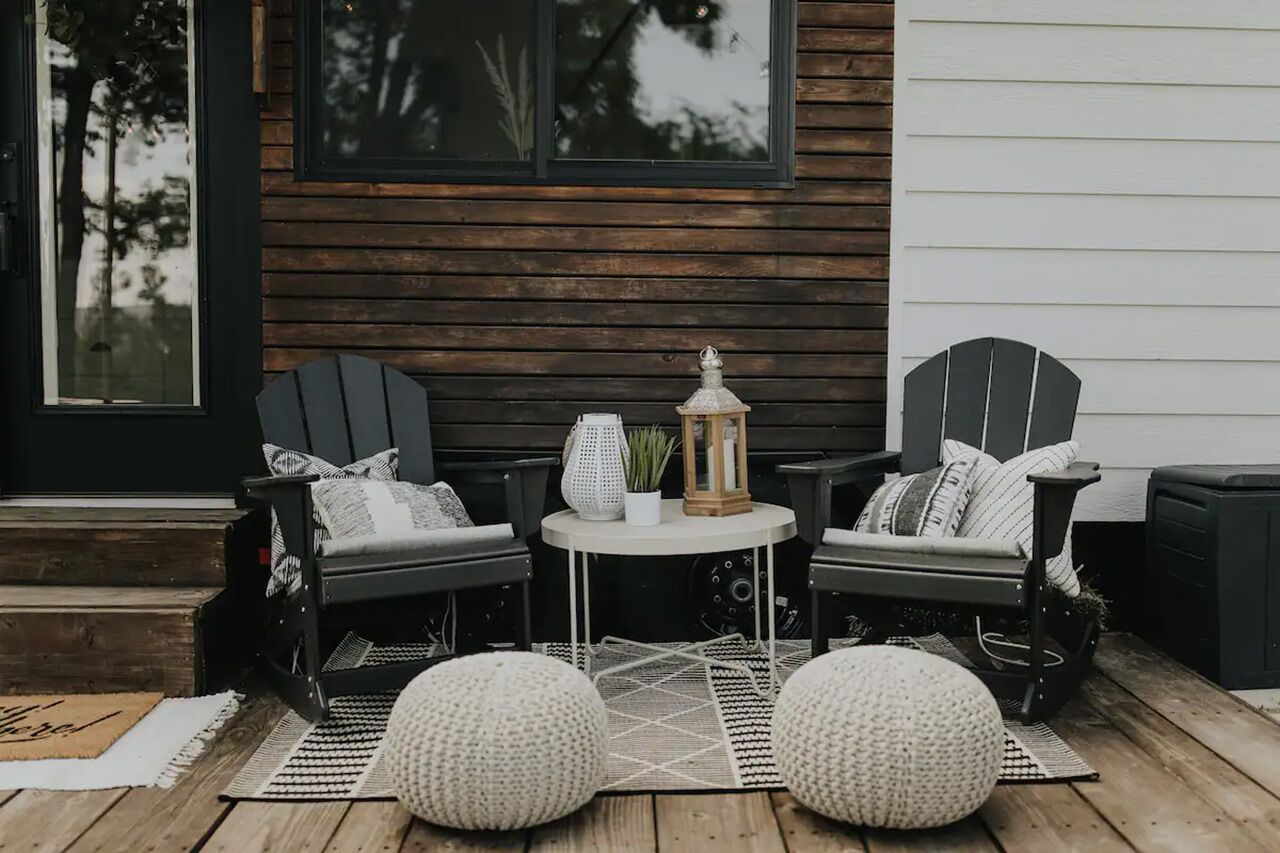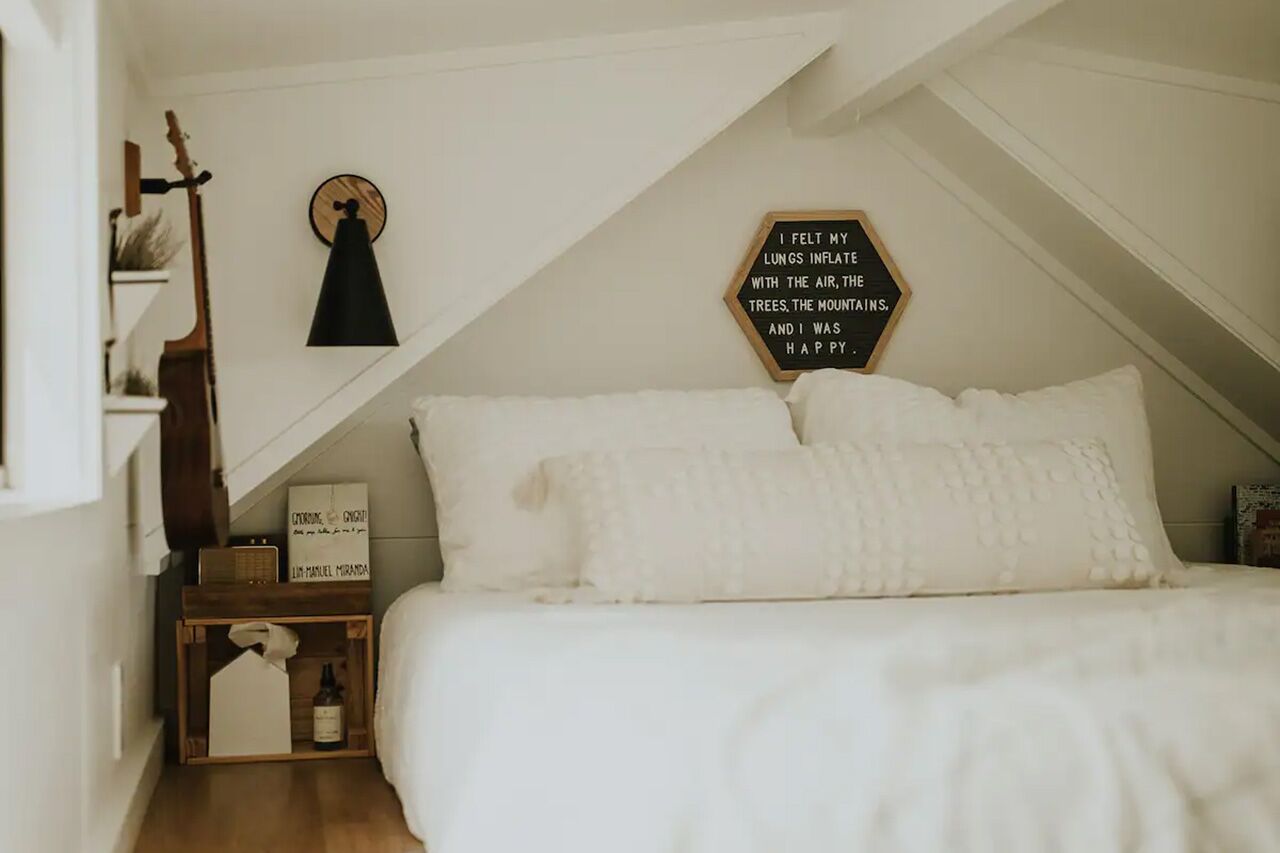 See more photos
This stylish and bright tiny home
is perched overlooking the Conewago mountains feeling like the perfect space to rest and reset. Nestle into the hammock on the deck or settle into a rocking chair with a good book. Spend the day on the lake or traversing the trails (the home comes with two complimentary bikes and kayaks), and there's even a fire pit to roast marshmallows over. The decor is contemporary, with black and white furniture and live plants adding life to the space. It's everything a couple of friends would need for a restorative retreat.
Two guests, one bedroom
Price: $160 per night
Cozy chalet home near the best of Erie and Presque Isle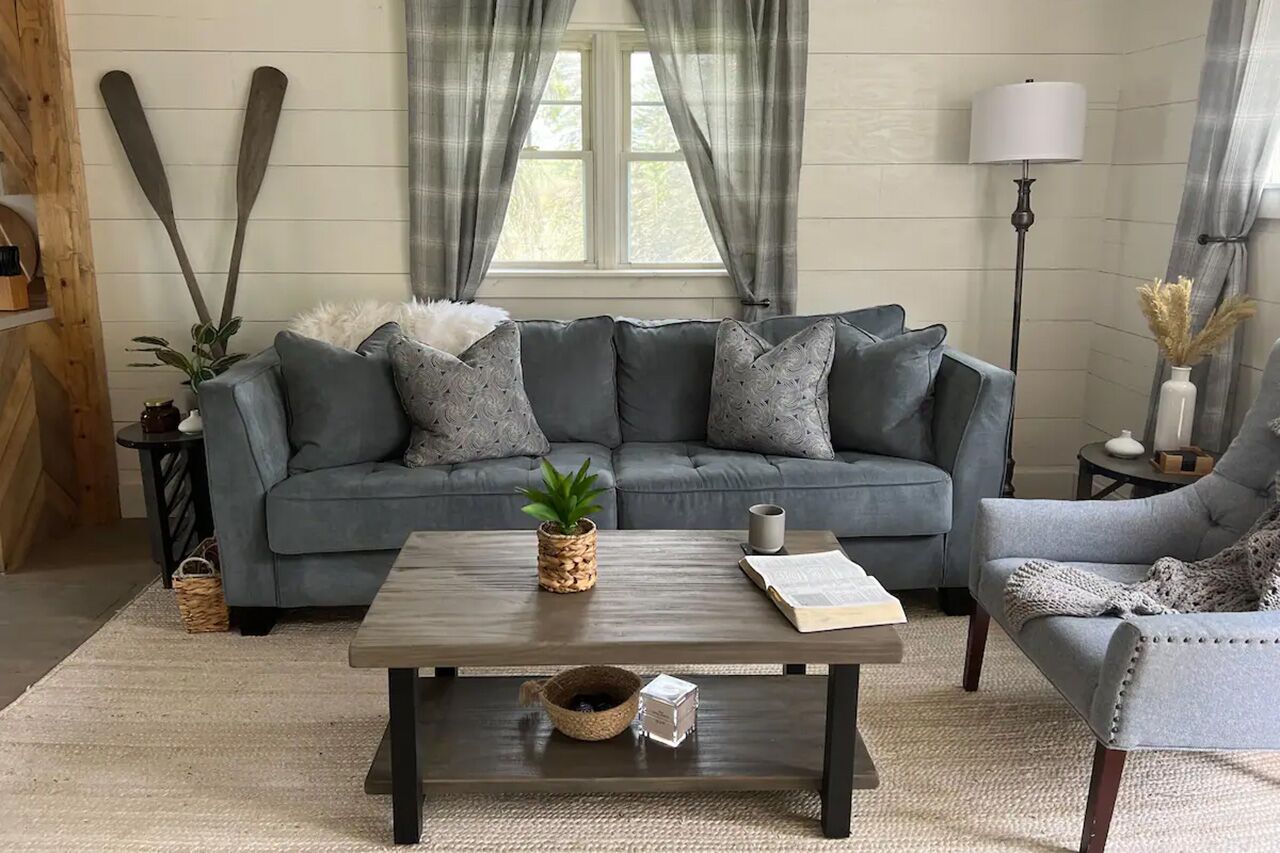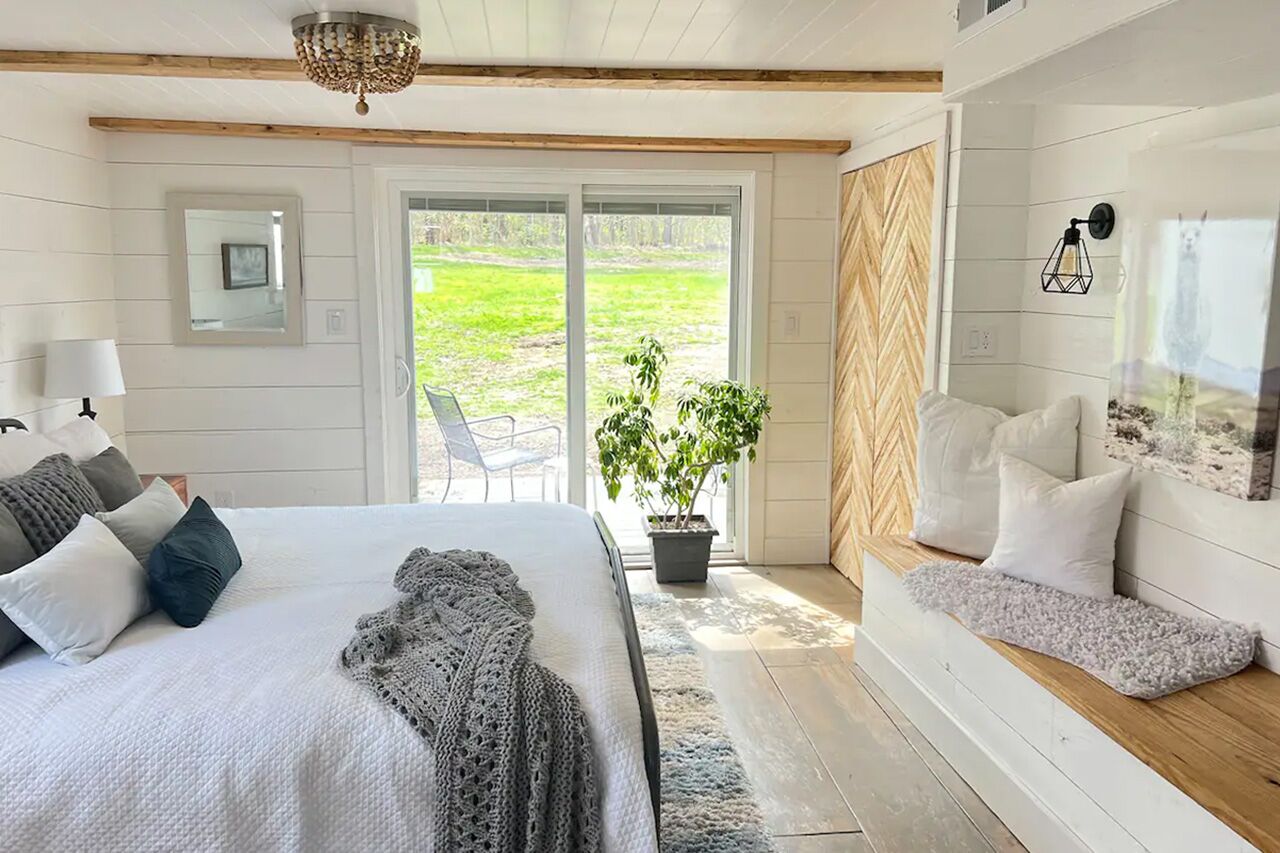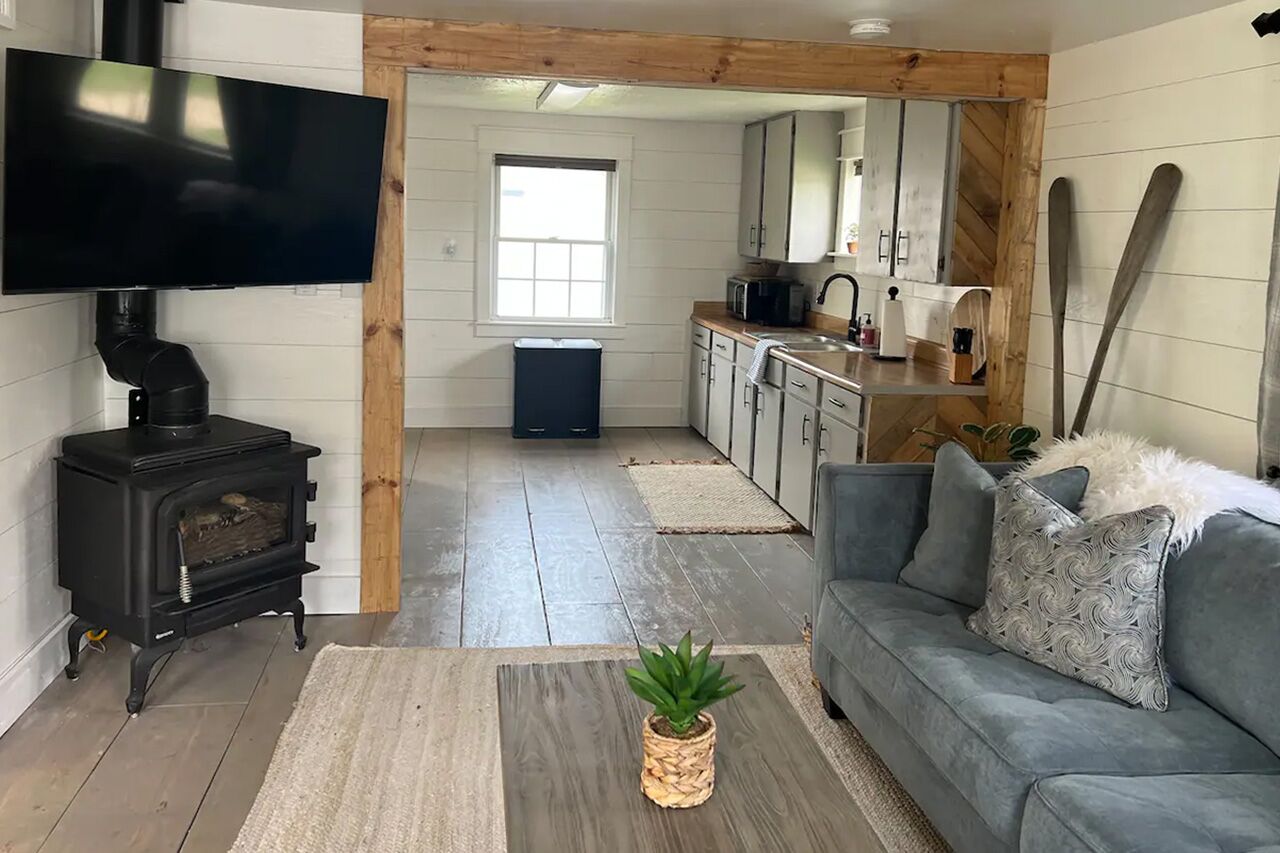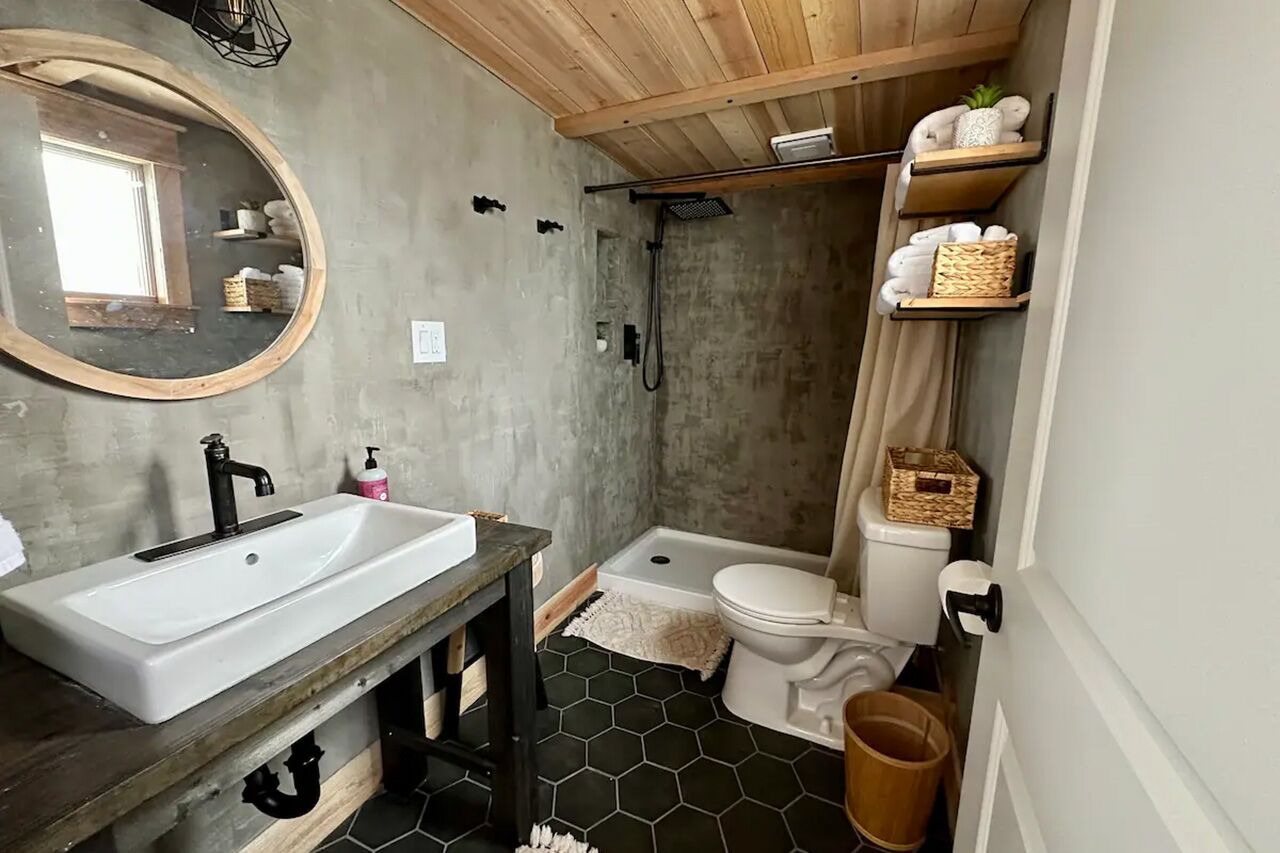 See more photos
This newly updated chalet
feels like a clean and stylish spot, boasting easy access to Erie's most popular attractions — including Presque Isle beaches and the well-known Peach Street. Guests will have the entire two country acres to themselves — including outdoor access to two private decks and a dining area with a fire pit. Inside the house, there's a fully equipped kitchen, a living room with a gas fireplace, and a separate bedroom with a comfortable bed.
Four guests, one bedroom
Price: $149 per night
Charming fairy tale loft space with personalized touches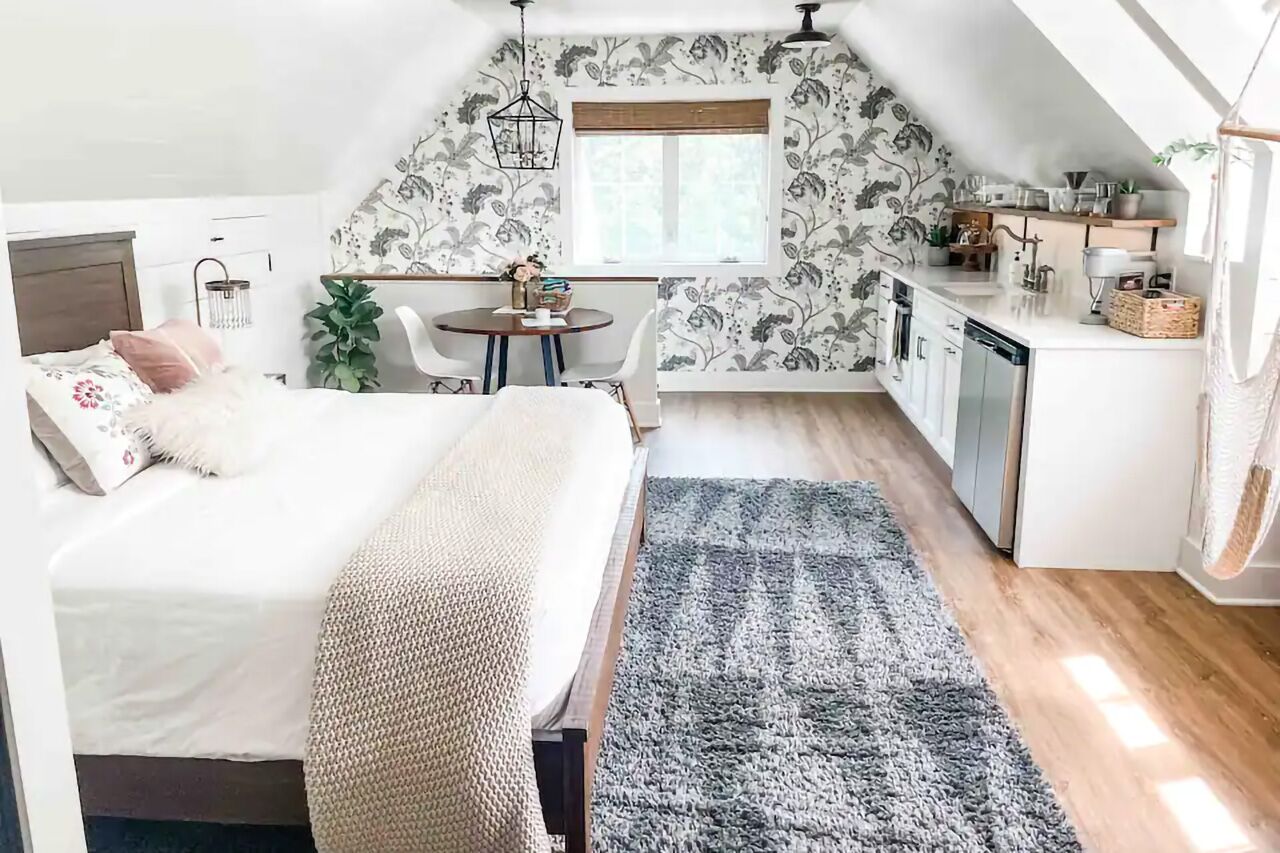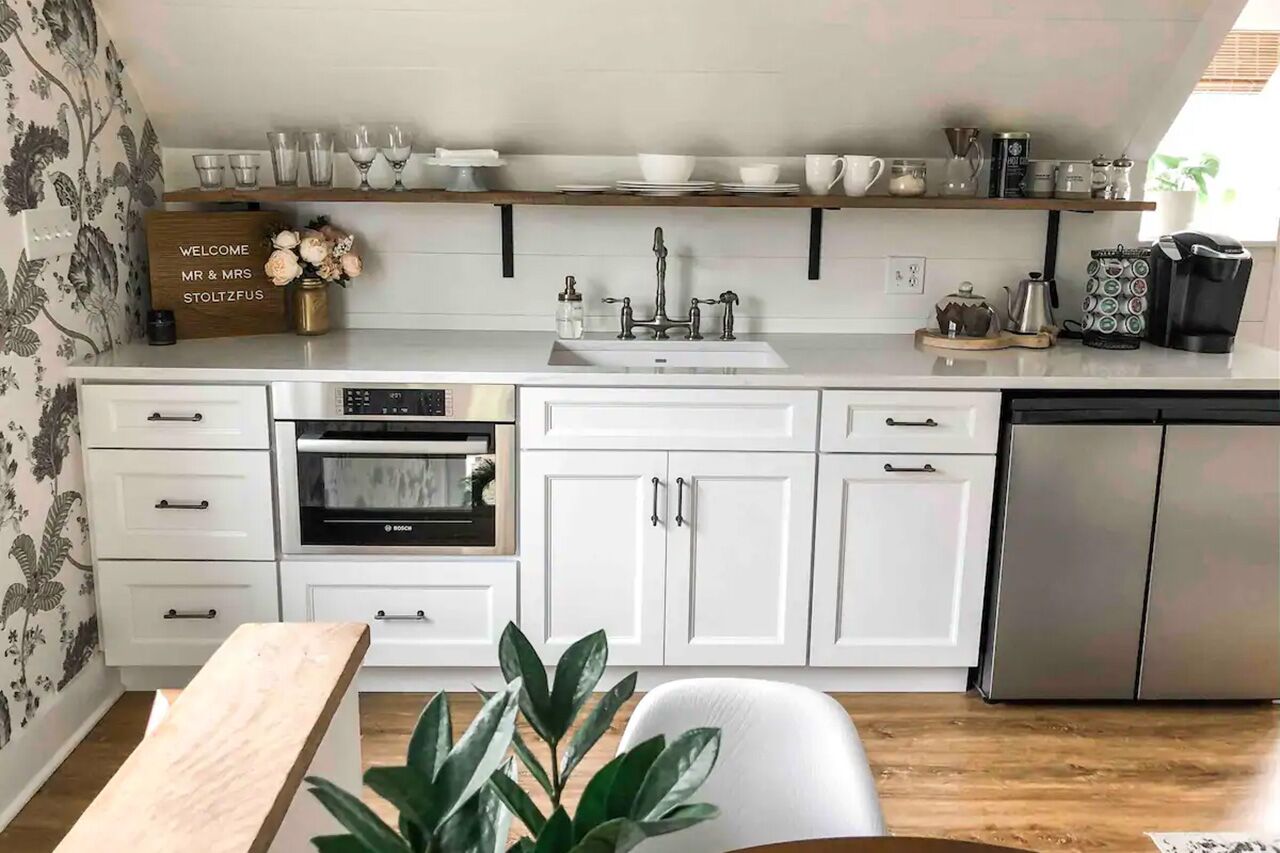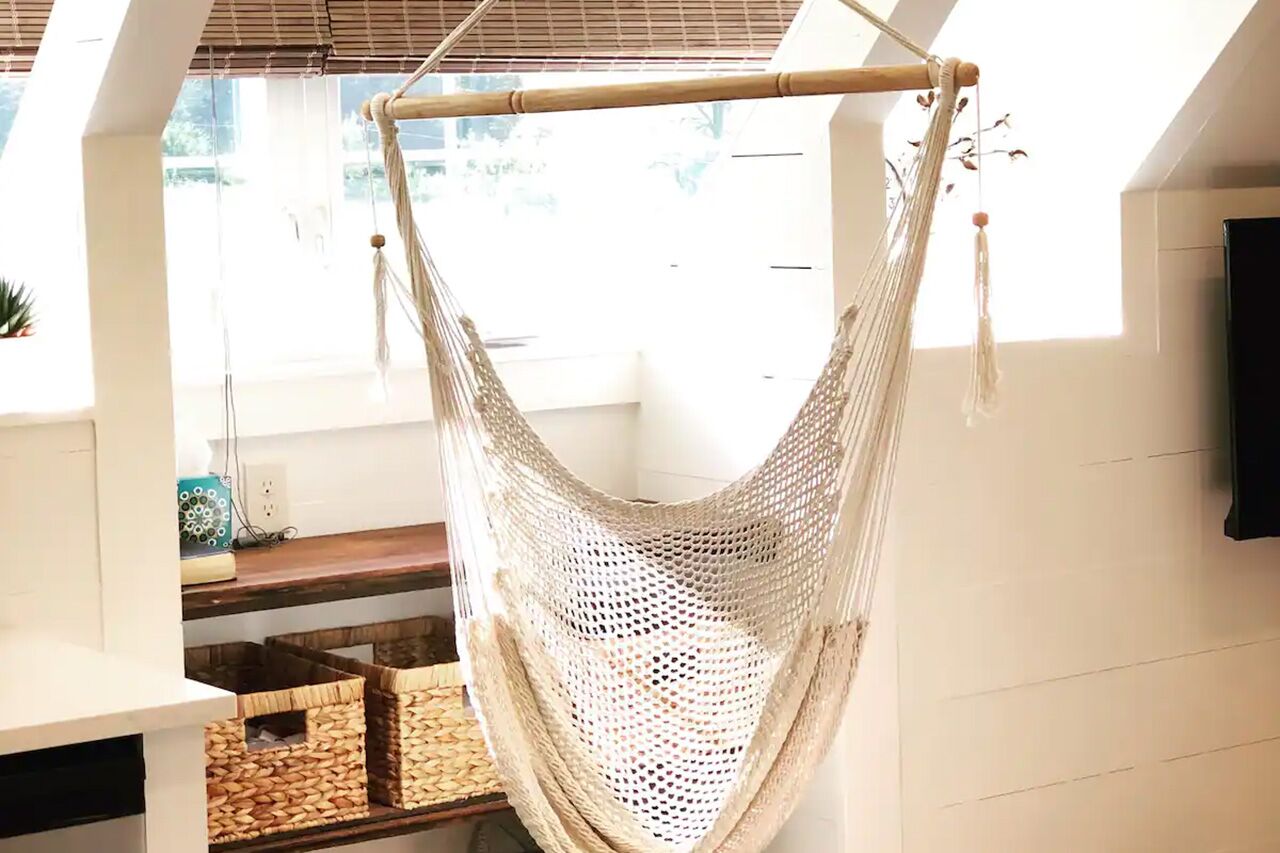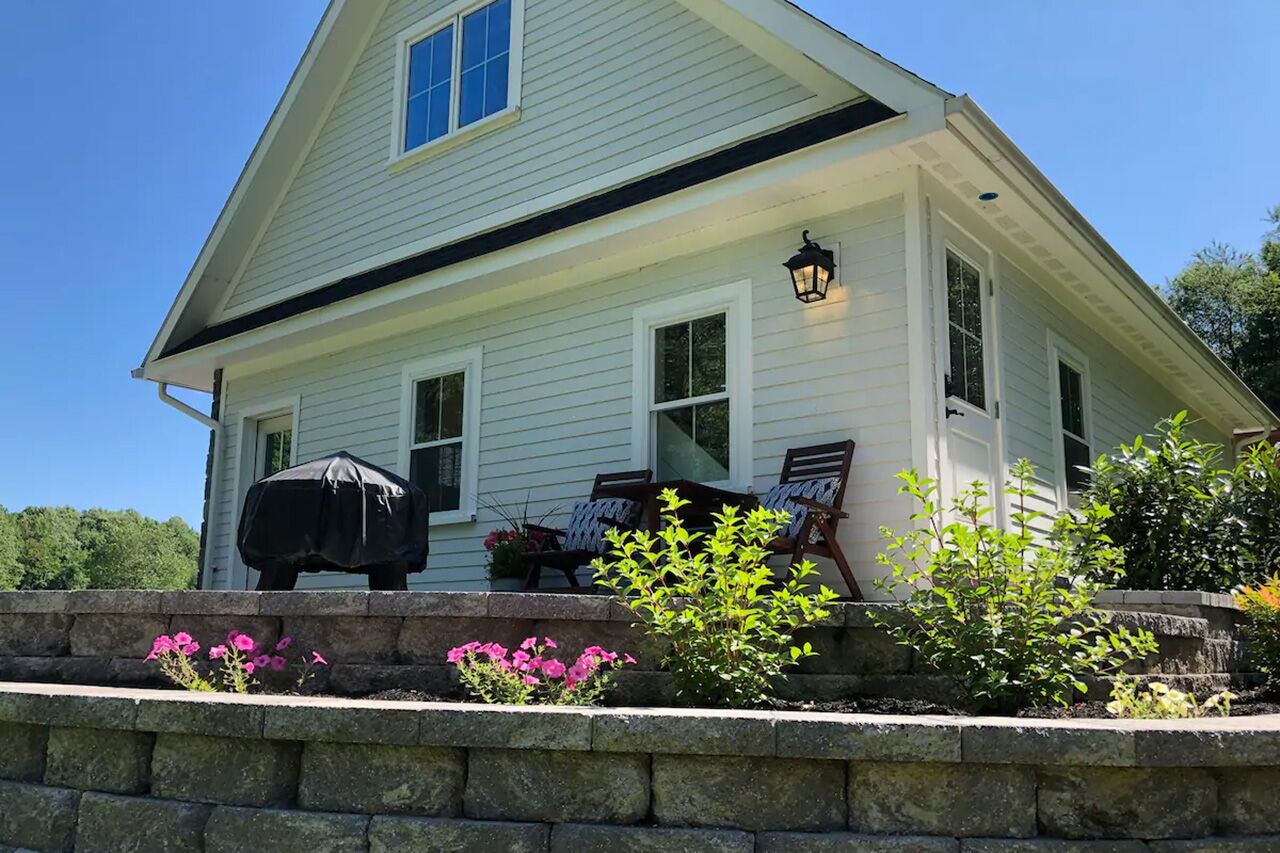 See more photos
This charming studio space
sits in a safe, quiet neighborhood in Lancaster. Guests will be welcomed with the most thoughtful personalized touches immediately upon entering the dwelling. Inside, there's a small kitchen with everything needed to create a tasty, simple meal, as well as a king bed and a full bathroom. Outside, there's a designated patio area for sitting and a large peaceful meadow. There's plenty of natural light filtering in the windows, and the color scheme of black and white with touches of pink and a sprinkling of plants make the place feel like a home.
Three guests, one bedroom
Price: $106 per night
Recently revamped, historic house near Hershey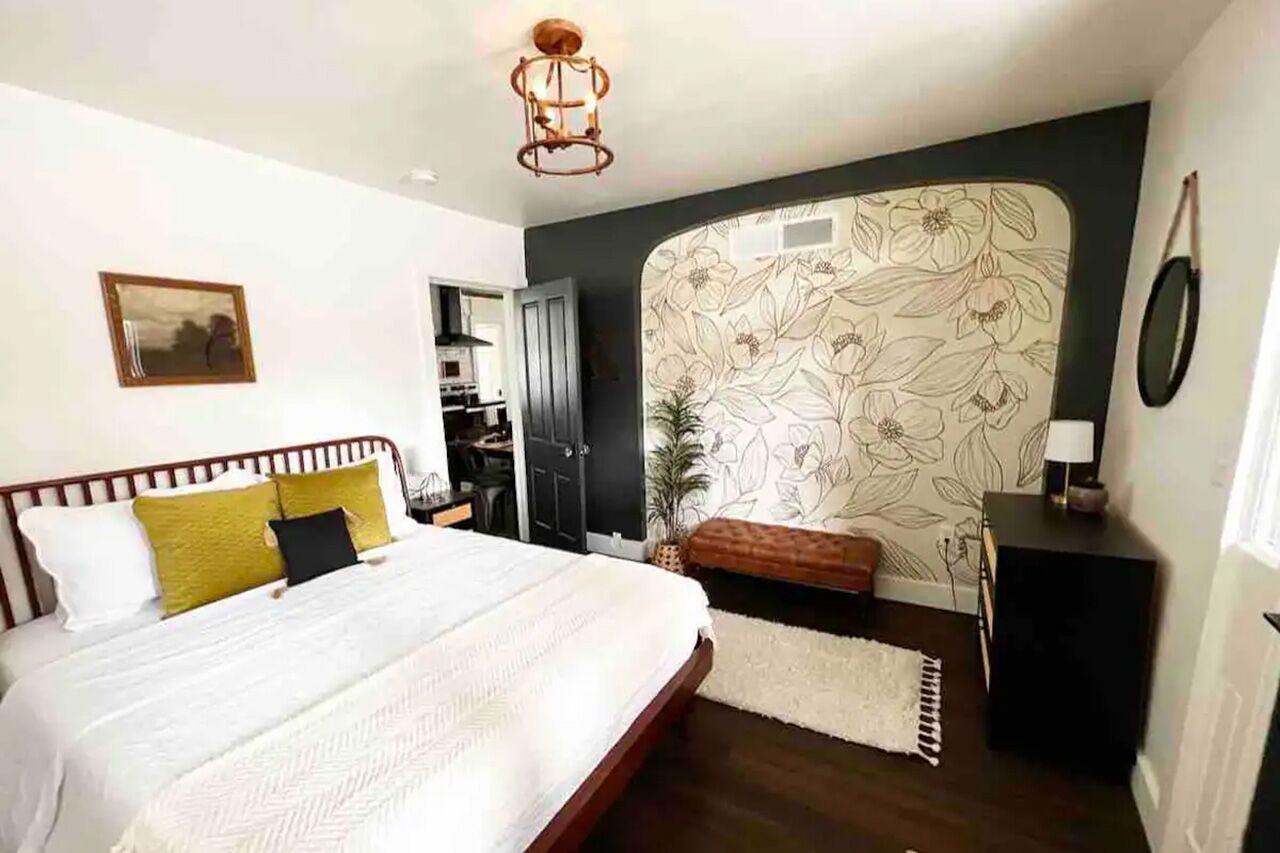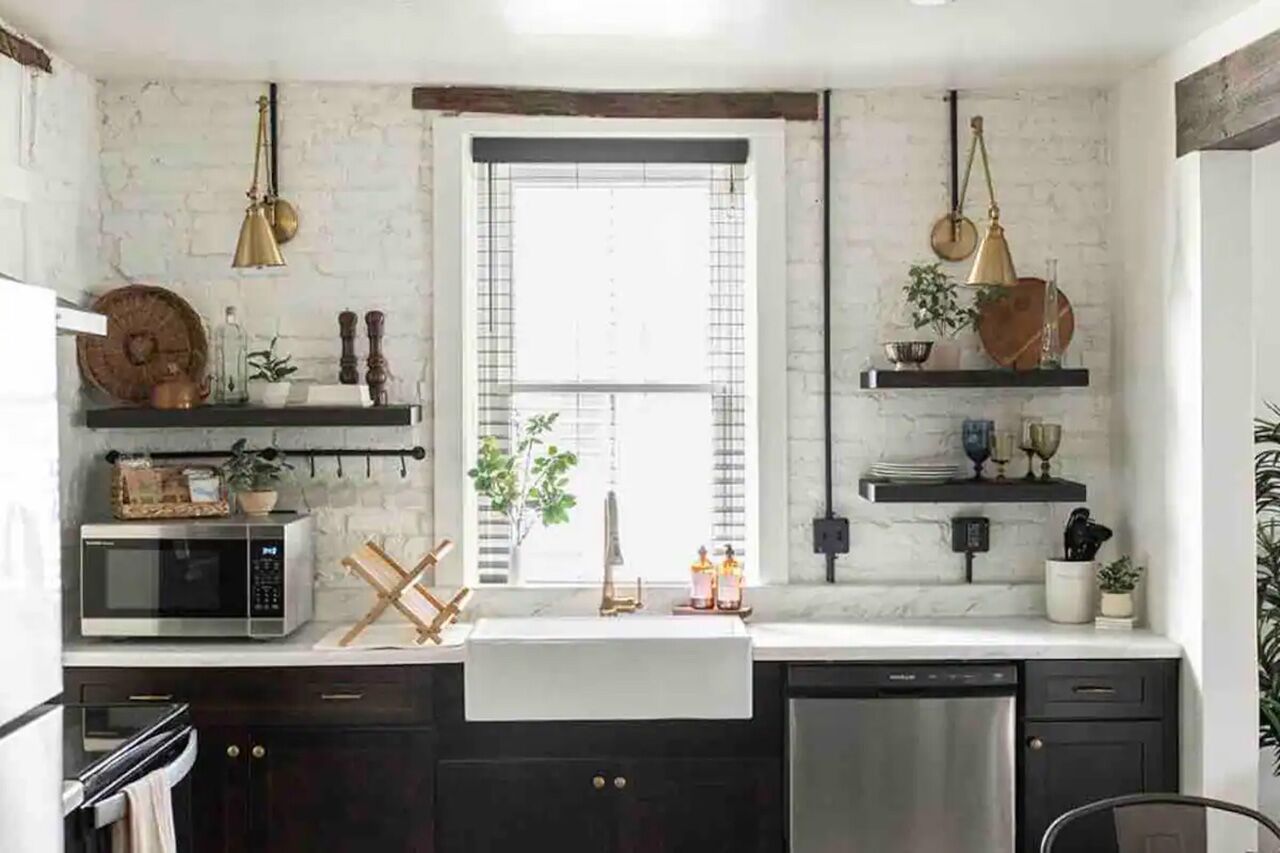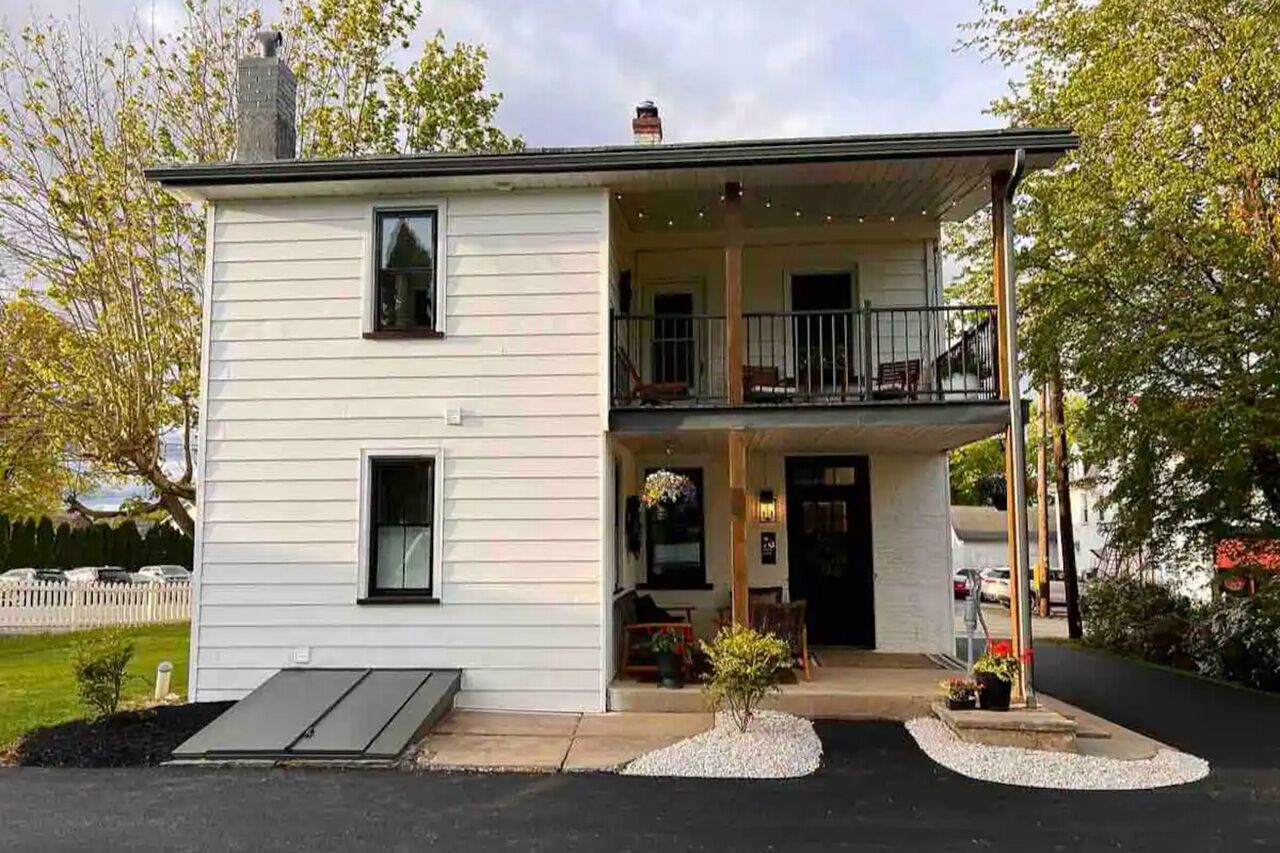 See more photos
This picturesque late 1800s home
has an interesting history — it's said to have formerly been the residence and office of the town doctor in the small historical town of Quentin. Today, the newly renovated property sits in a safe neighborhood close to Hershey and close to many restaurants and entertainment spots. On the first floor, cook in the full kitchen with modern appliances and adjoined dining area. Down the hall, the living room has a fireplace and multiple seats to relax. There are multiple bedrooms with comfortable queen beds for resting and an attic space with a lounge area, a twin bed, and two fold-down sofa beds. Outside, sit on the deck or patio and soak in the fresh air.
Eight guests, four bedrooms
Price: $208 per night
A quaint, picturesque tiny home with a hot tub and a view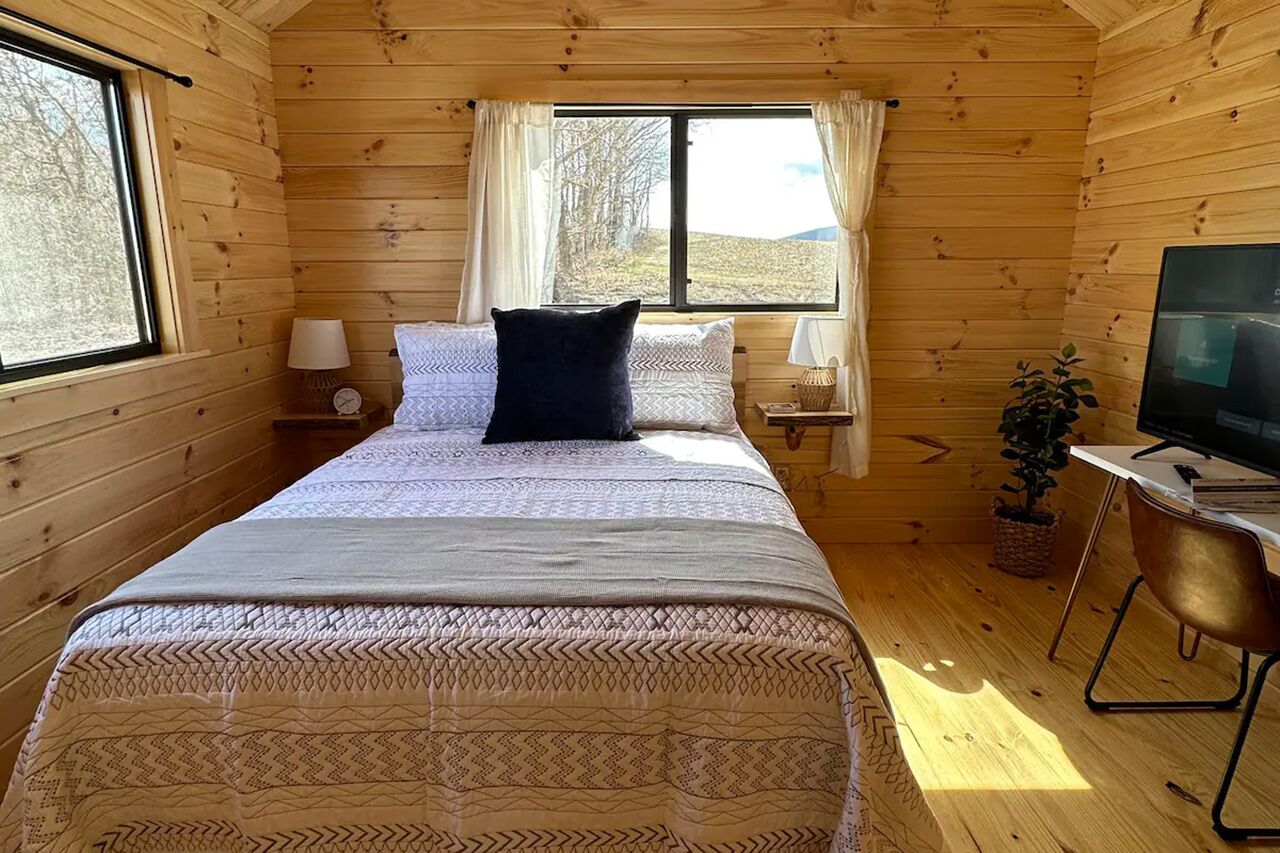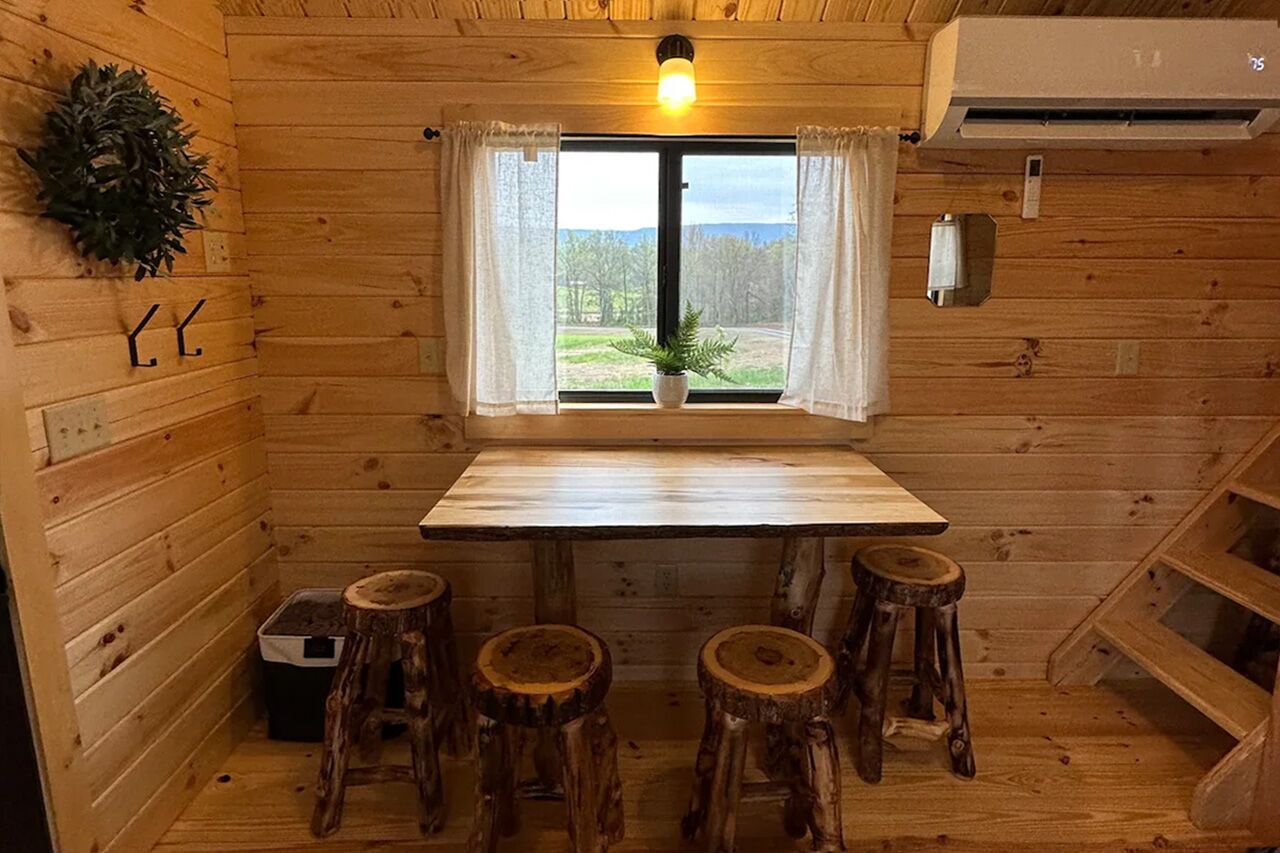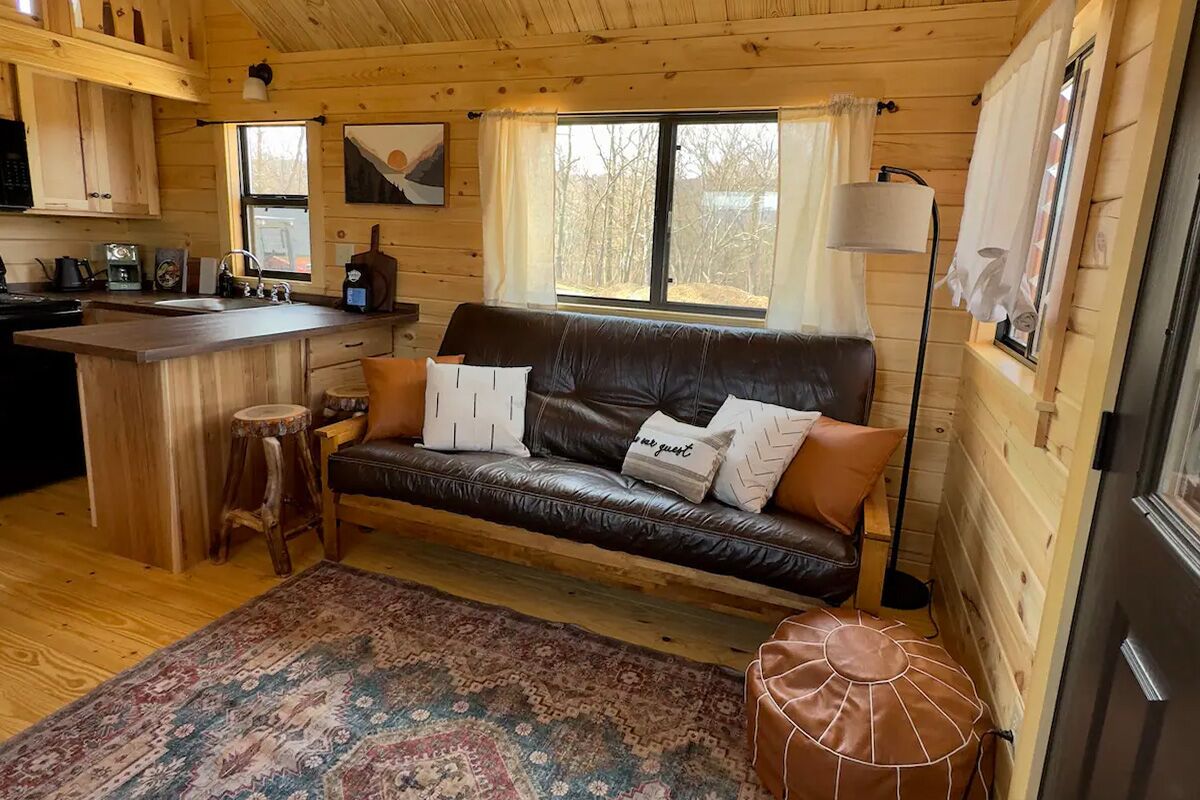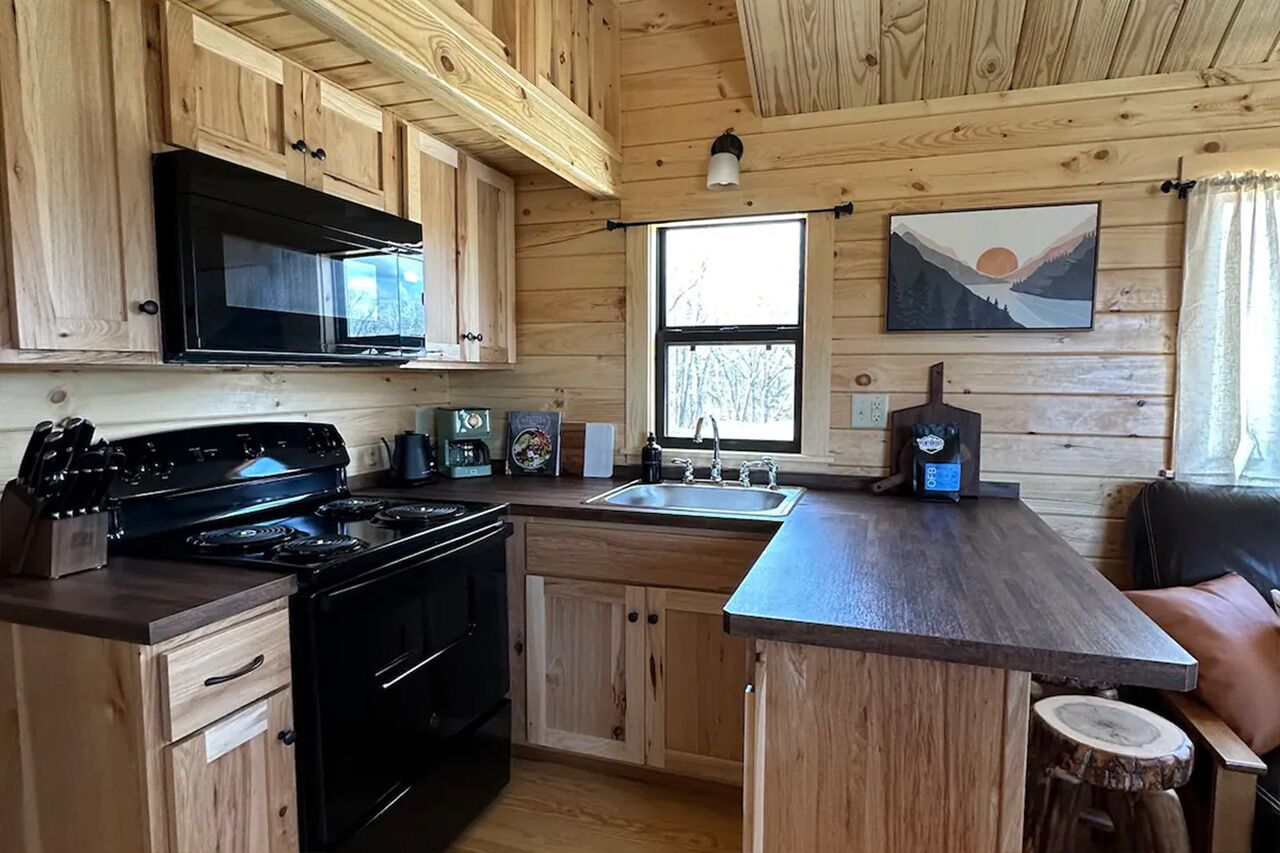 See more photos
This
one-of-a-kind mini cabin home
is a truly off-the-grid experience with a hot tub and a porch with an unparalleled view of the sunrises and sunsets. Sitting on the corner of a large meadow on top of a hill, this cozy spot can accommodate up to six people with its fully stocked kitchen, bedroom with a comfortable queen size bed, bunk bed and loft space with two full-size mattresses. Enjoy coffee or a glass of wine in one of the hanging egg chairs on the porch or around the pit. There's a shed with outdoor games like spike ball and cornhole for those who are feeling like some playful competition.
Six guests, one bedroom
Price: $199 per night
What is the average price of an Airbnb in Philadelphia?
According to AllTheRooms, the average room price in Philadelphia is $117 per night. However, prices can vary depending on the season and availability. It is always best to compare rates before booking an Airbnb in Philadelphia. Ultimately, you should find a room that fits your budget and provides all the amenities you need for a comfortable stay.
What time zone is Pennsylvania in?
Pennsylvania is in the Eastern Time Zone (ET), which is five hours behind Coordinated Universal Time (UTC). The state observes Daylight Saving Time (DST) from March to November, when clocks are moved forward an hour. During this time, Pennsylvania is four hours behind UTC.
When DST ends in November, the clocks are moved back an hour and Pennsylvania returns to ET (five hours behind UTC). The state remains in Eastern Time until DST begins again in March.
What did you think of this story?