The 10 Most Stunning Zion Airbnb Rentals Near the Park's Top Attractions
Whether you want to stay in unique cabins, immersive lodging properties near Zion, or other Airbnb Zion National park rentals, we have you covered here with the best properties that put you right in the middle of all the best attractions. No matter what size group you have or what kind of trip you're taking, these are the best Zion Airbnb options.
We hope you love the Airbnb Zion National Park rentals we recommend! Just so you know, Matador may collect a small commission from the links on this page if you decide to book a stay. Listed prices are accurate as of the time of publication.
Luxury glamping tent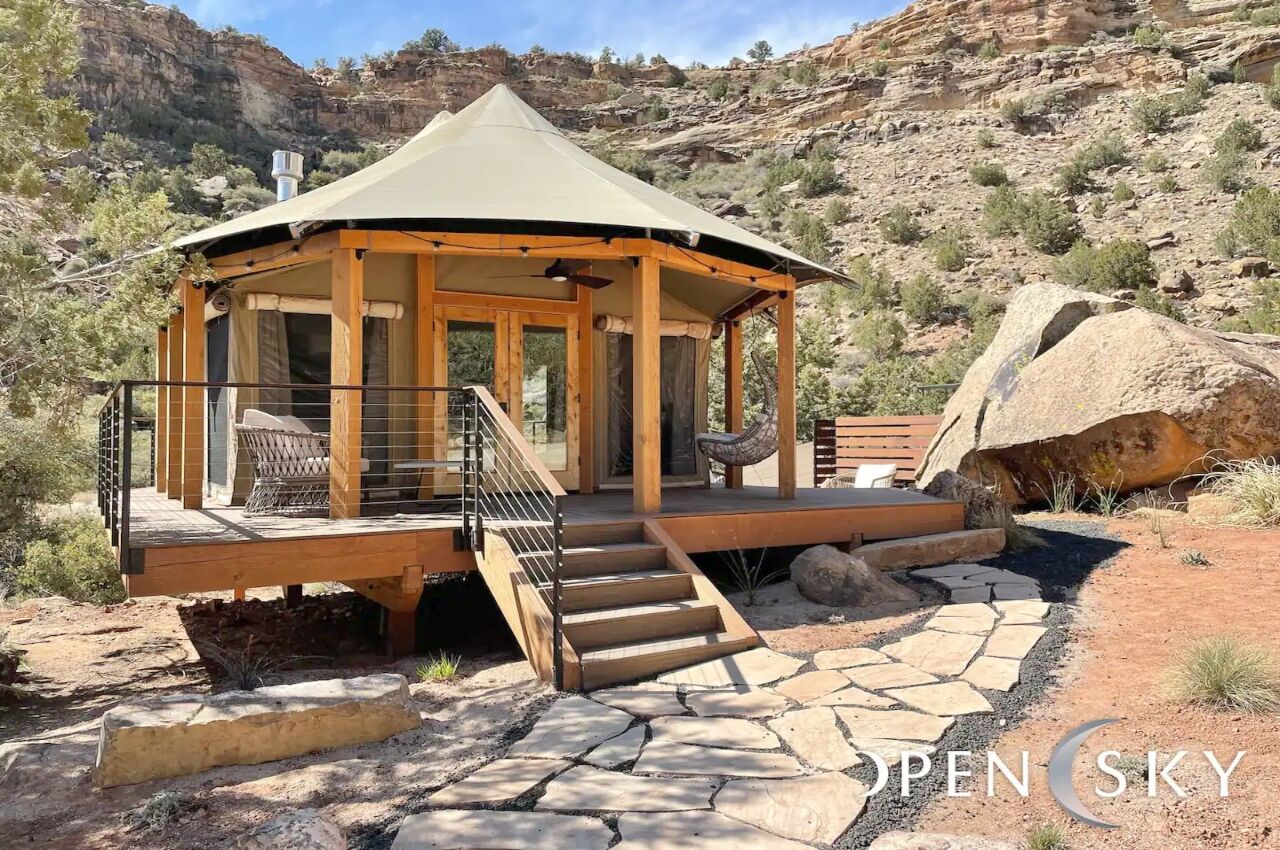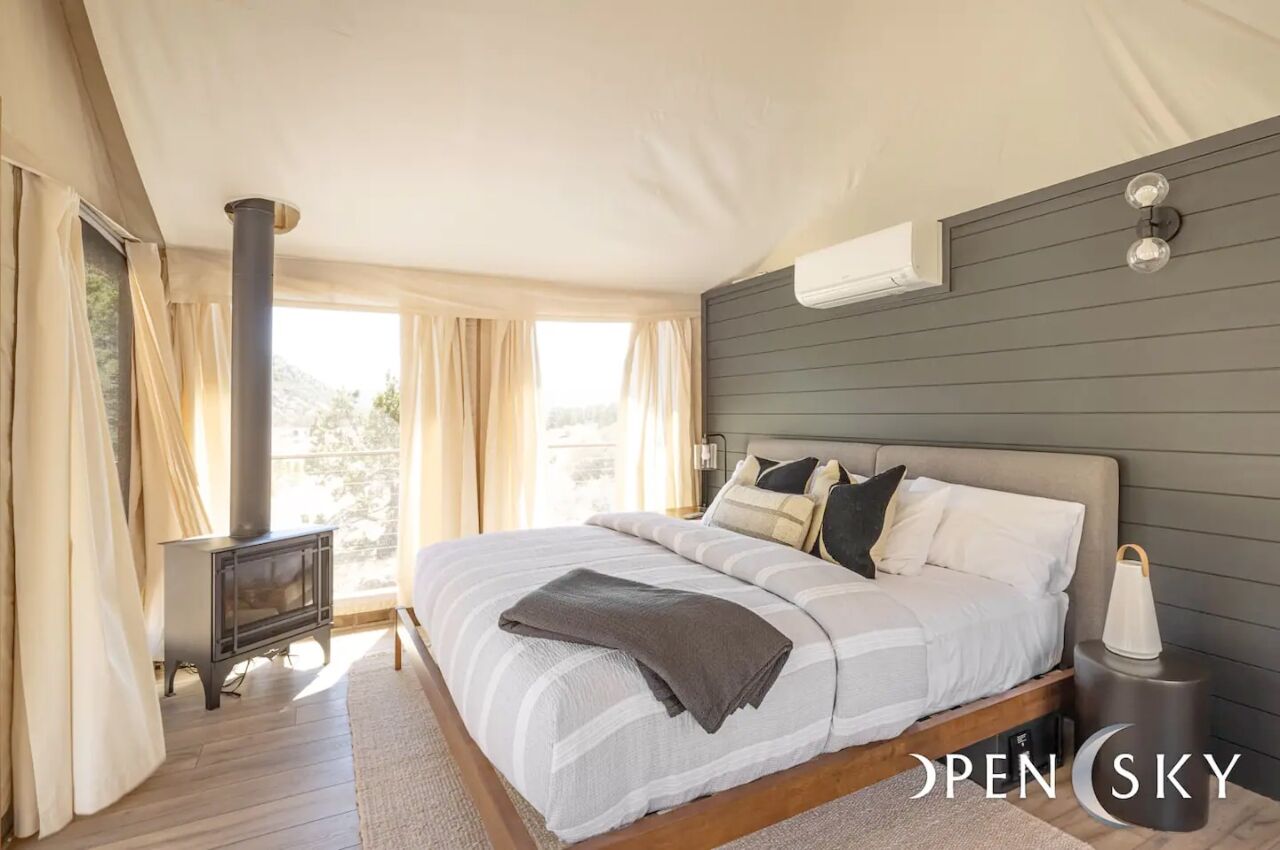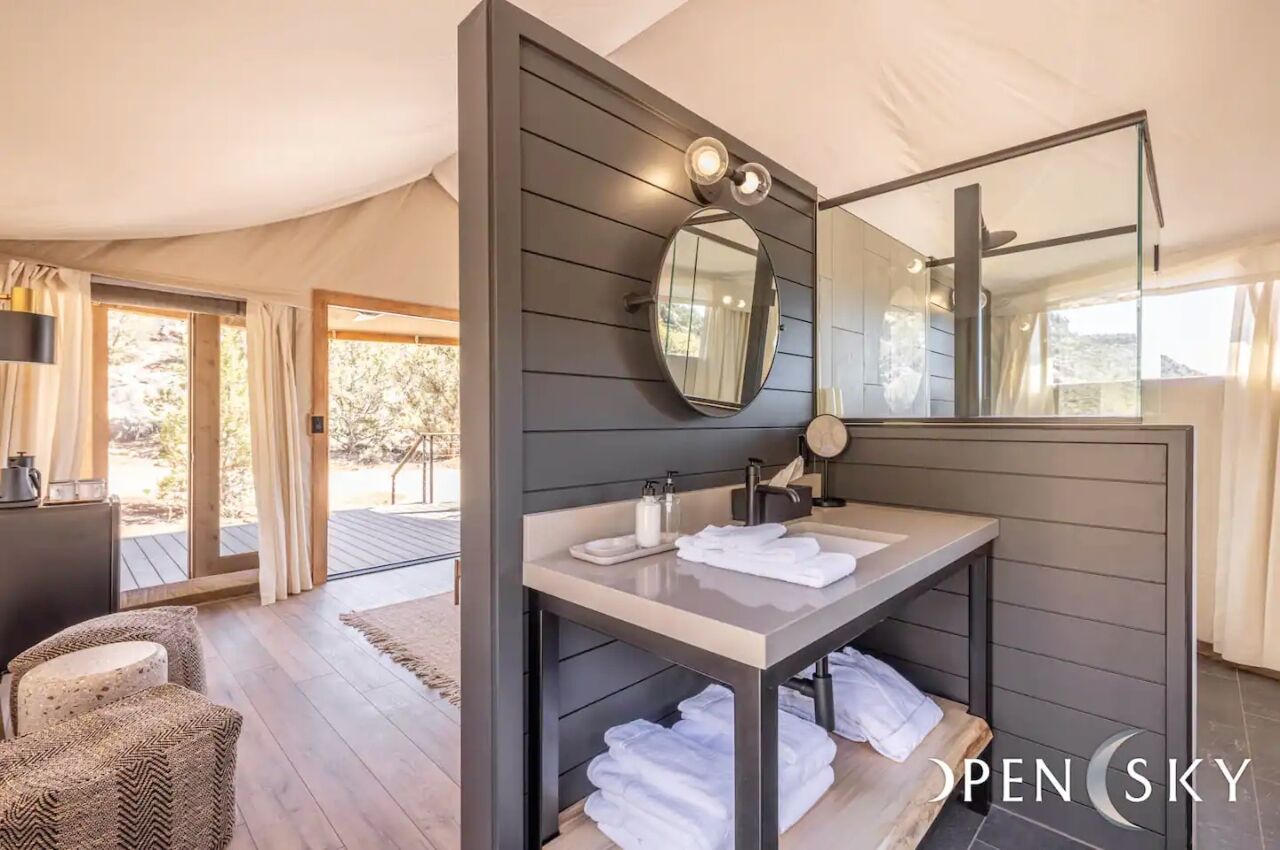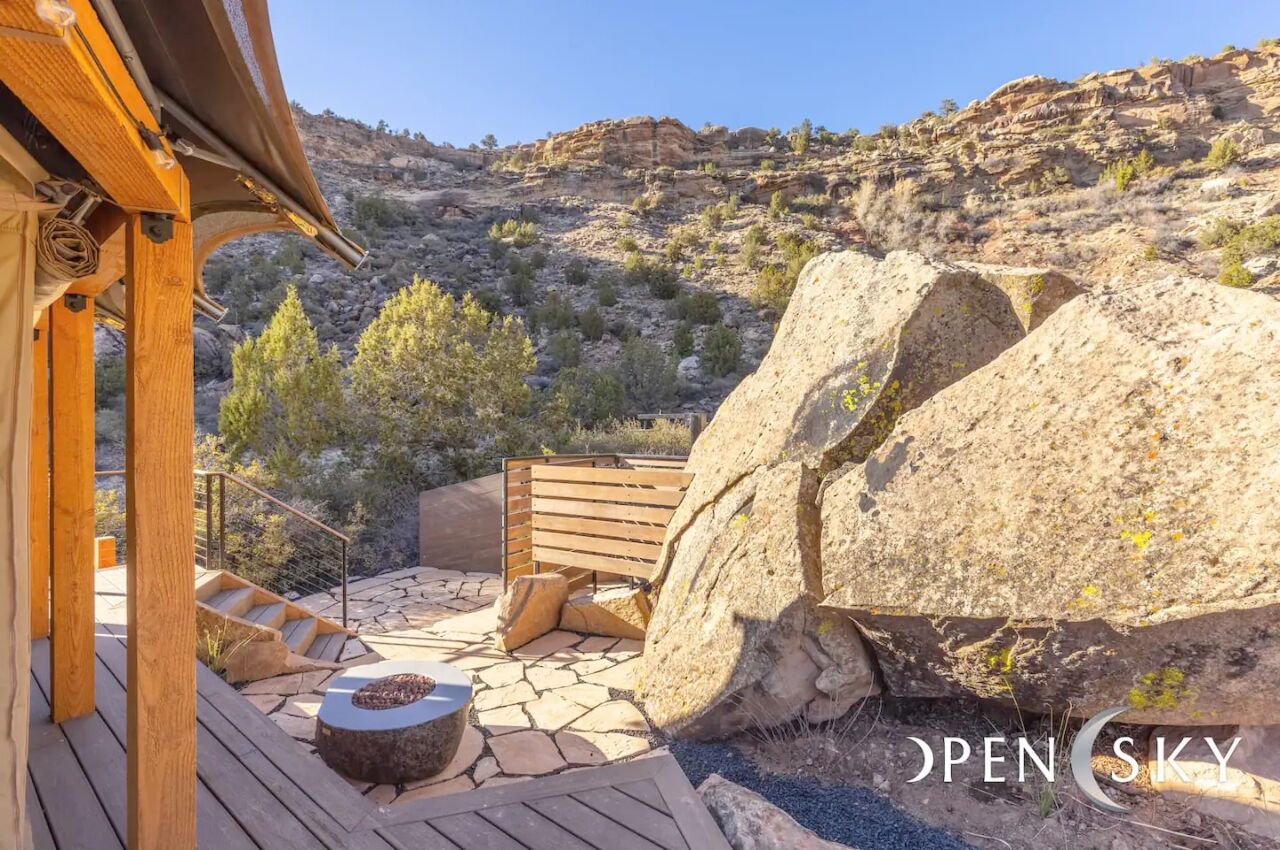 Experience the peaceful nature of Zion with the exclusive luxury camp. The Desert Rose camp has safari-style dwellings and comes fully furnished with electricity, heat, A/C, and comfortable beds. There is an indoor and outdoor shower and a wrap-around deck with a grill and hammock.
Two guests, one bedroom
Price: $608 per night
The Bridge Mountain House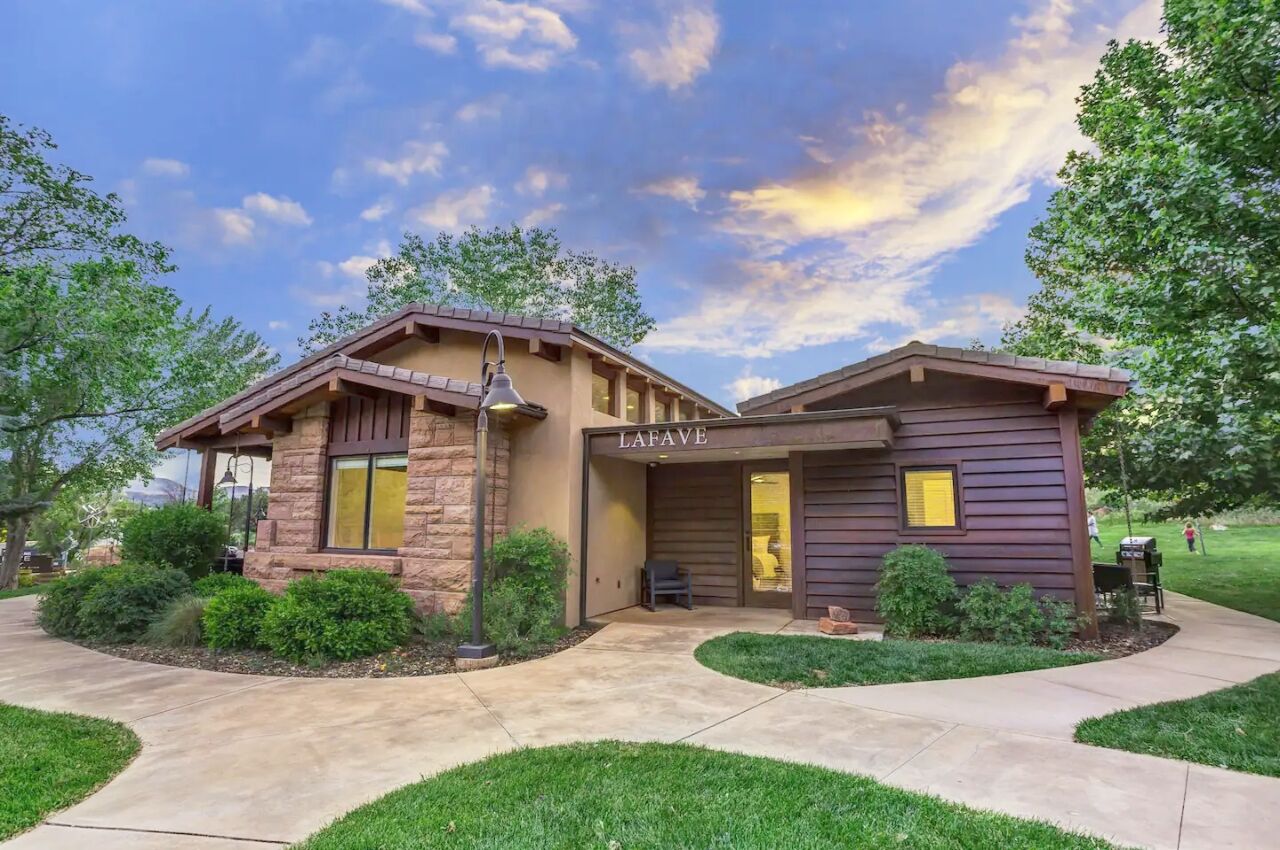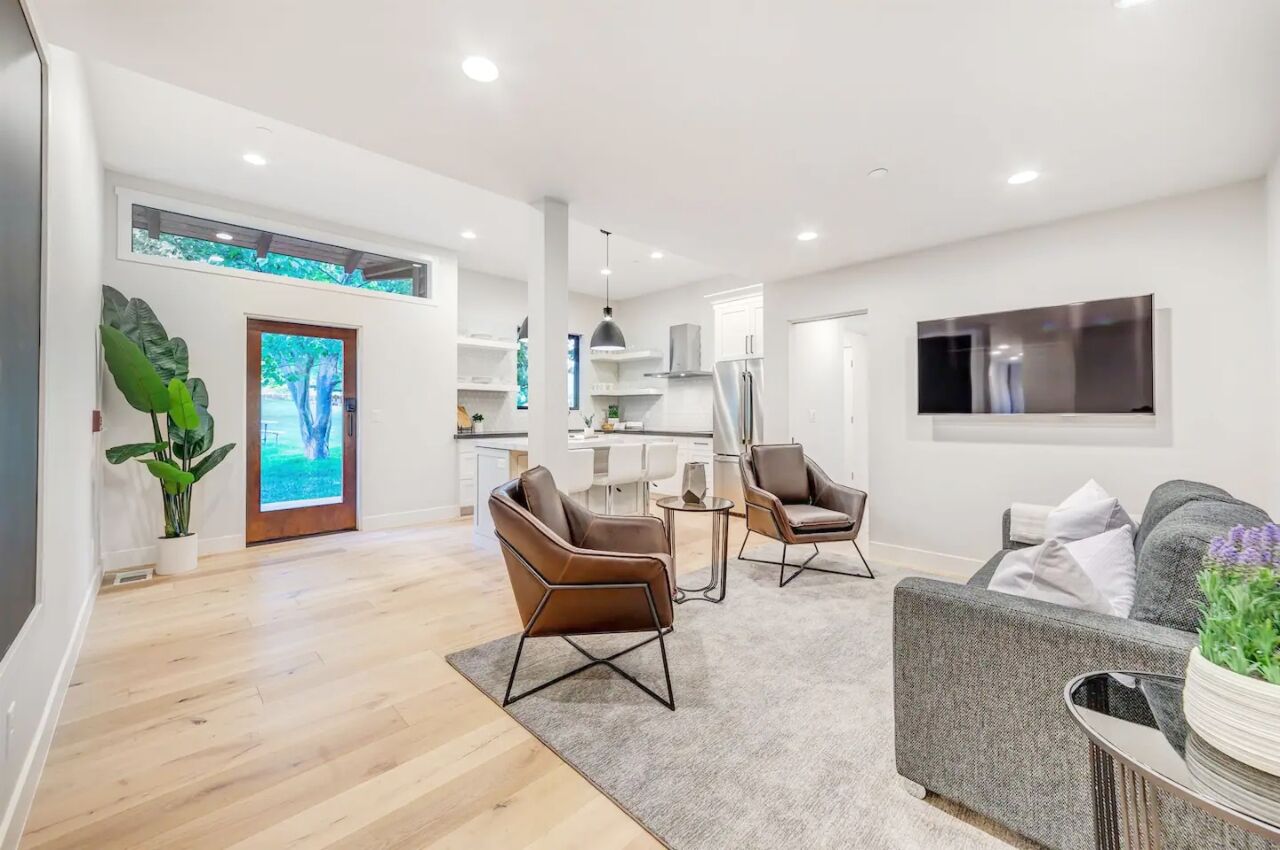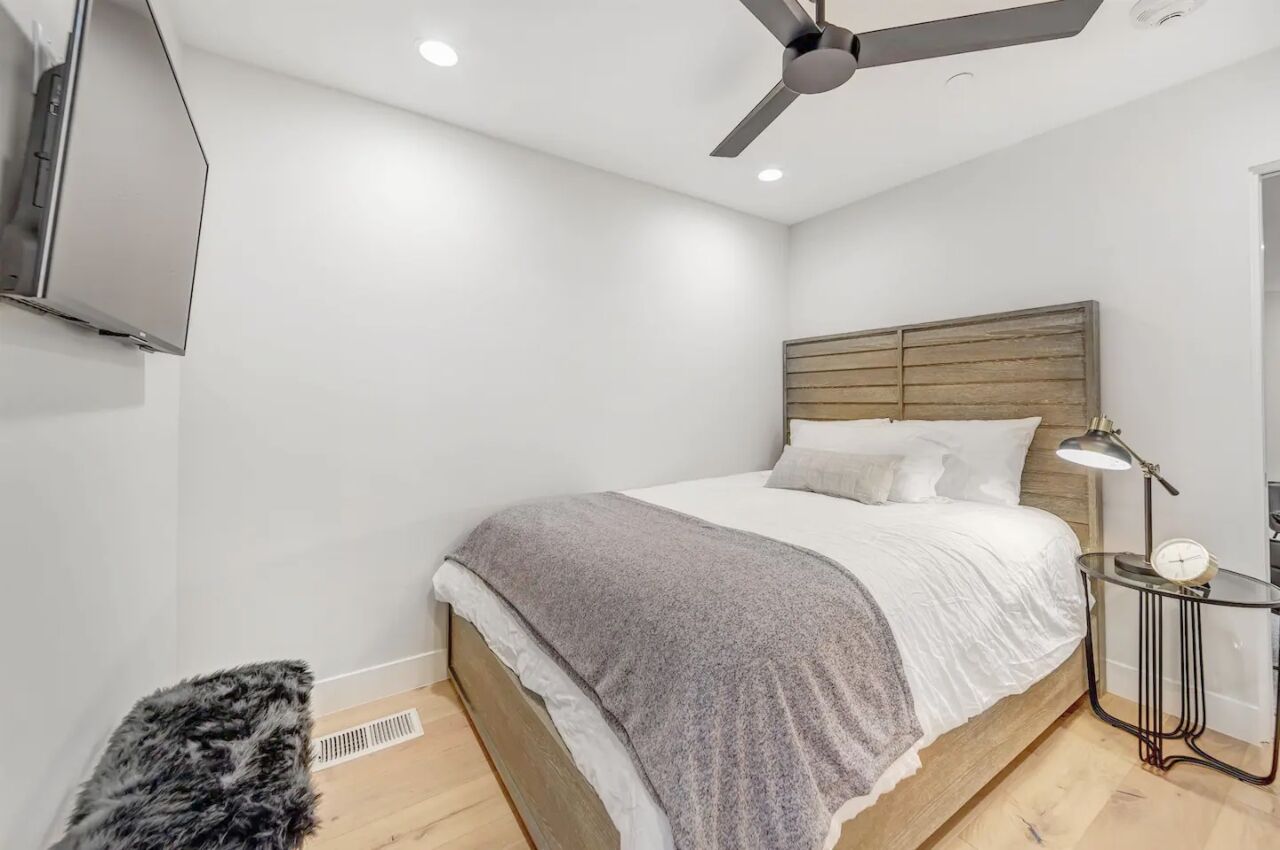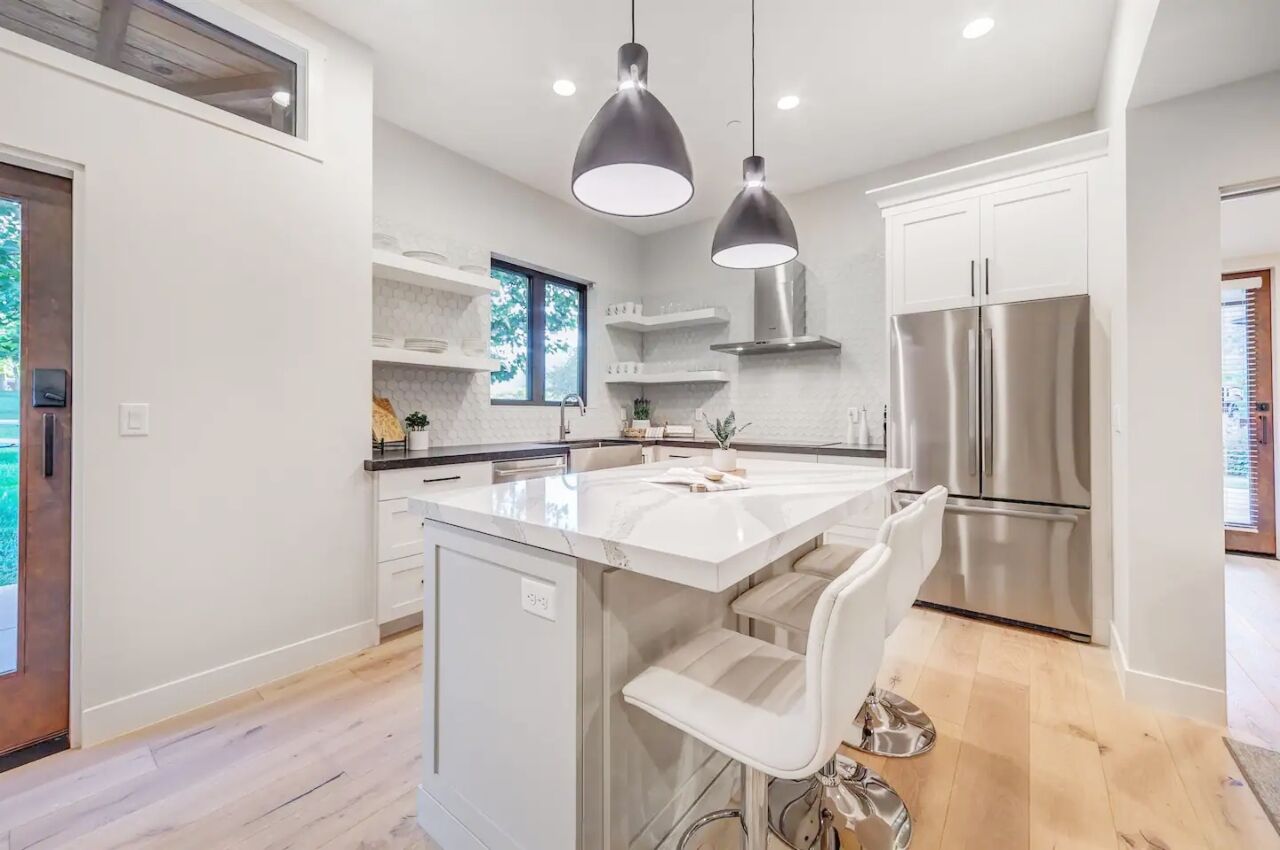 This Airbnb near Zion National Park is 1,308 square feet of luxury. This fully remodeled home with an all-new modern design. A lavish property, you'll enjoy a new full-sized kitchen with all new appliances, a spacious living room, and a private patio.
Eight guests, three bedrooms
Price: $795 per night
Zion village townhouse with lazy river and heated pool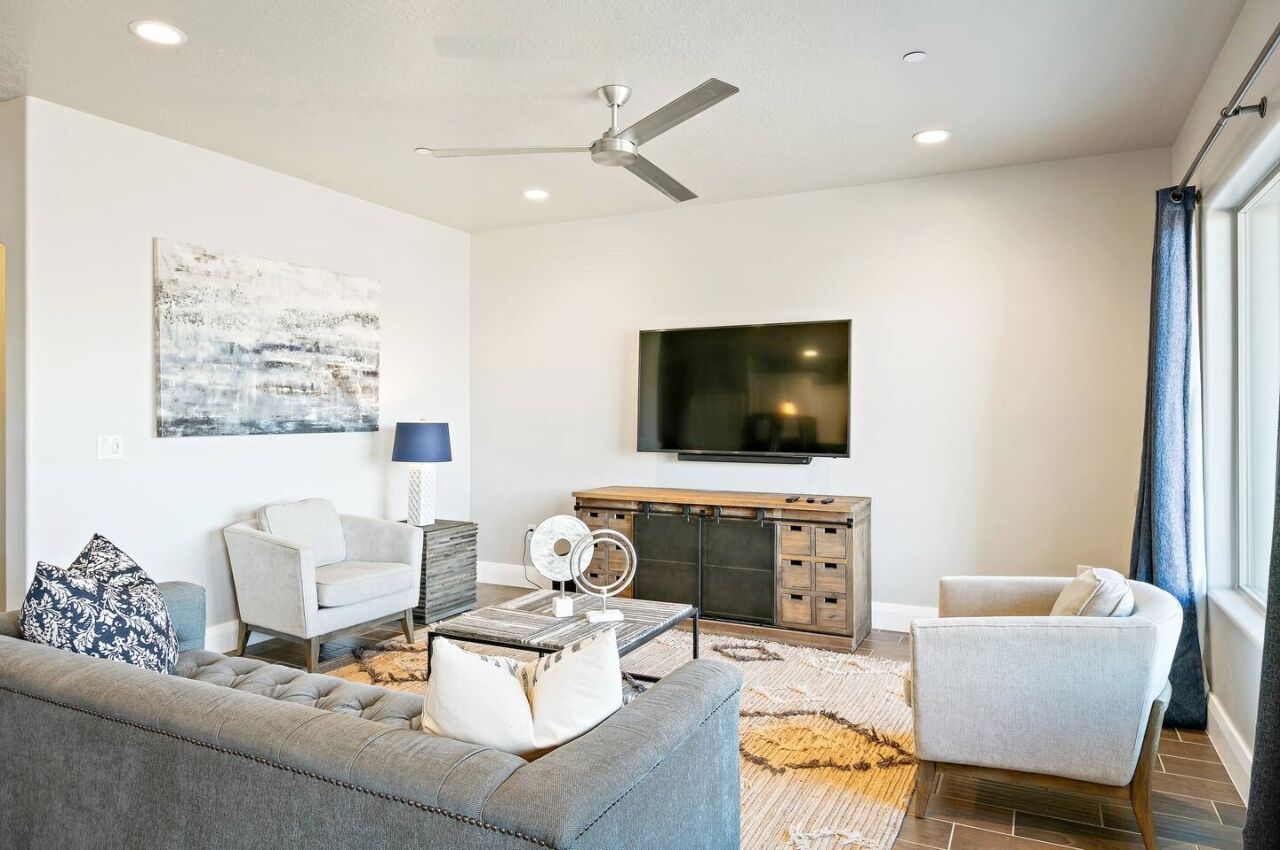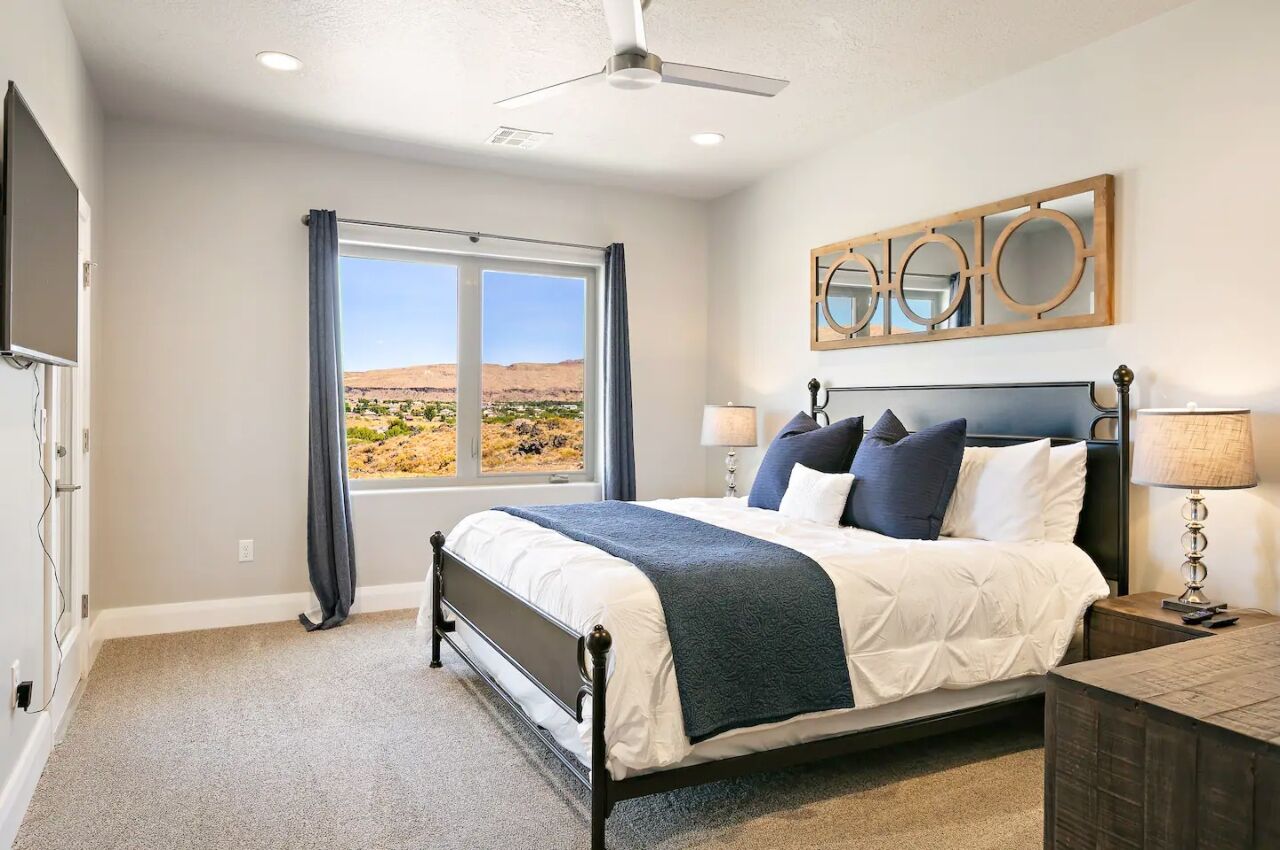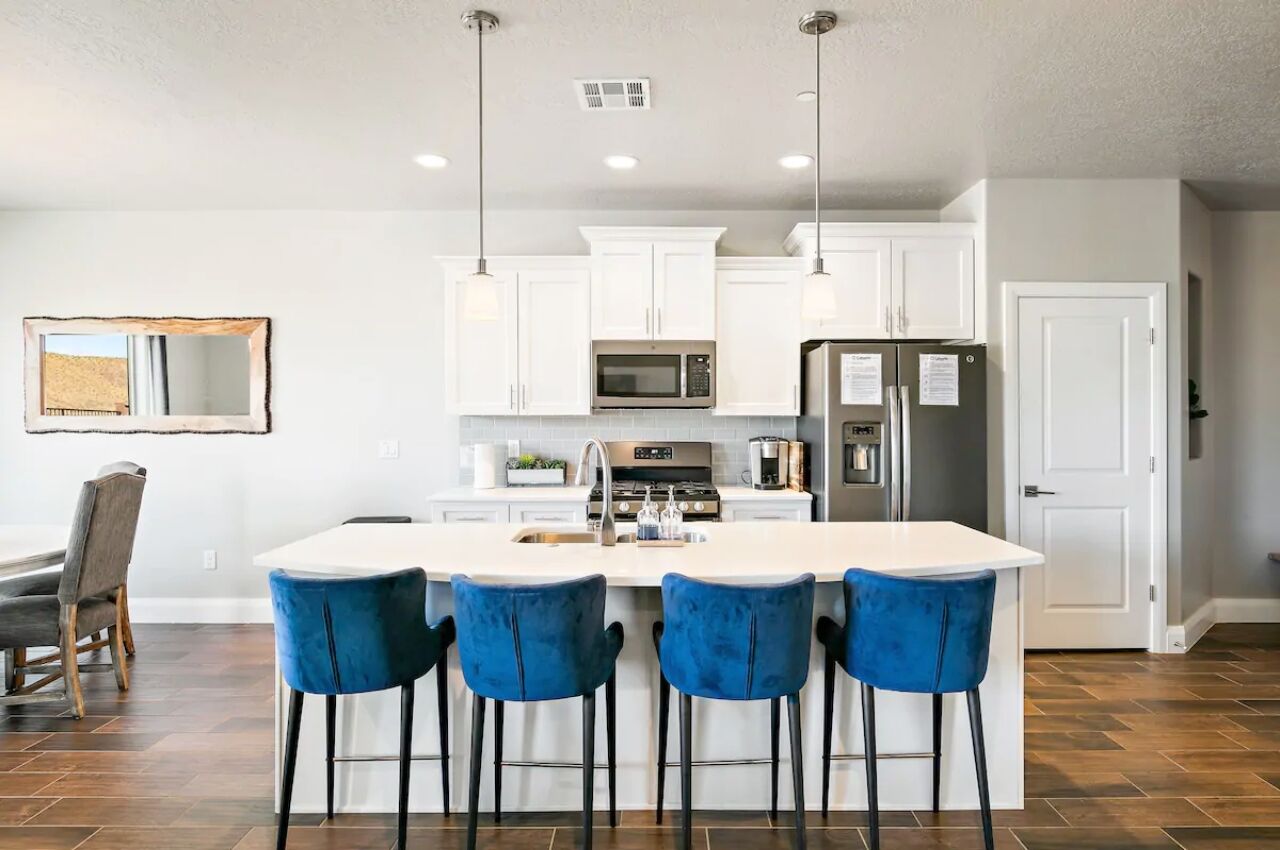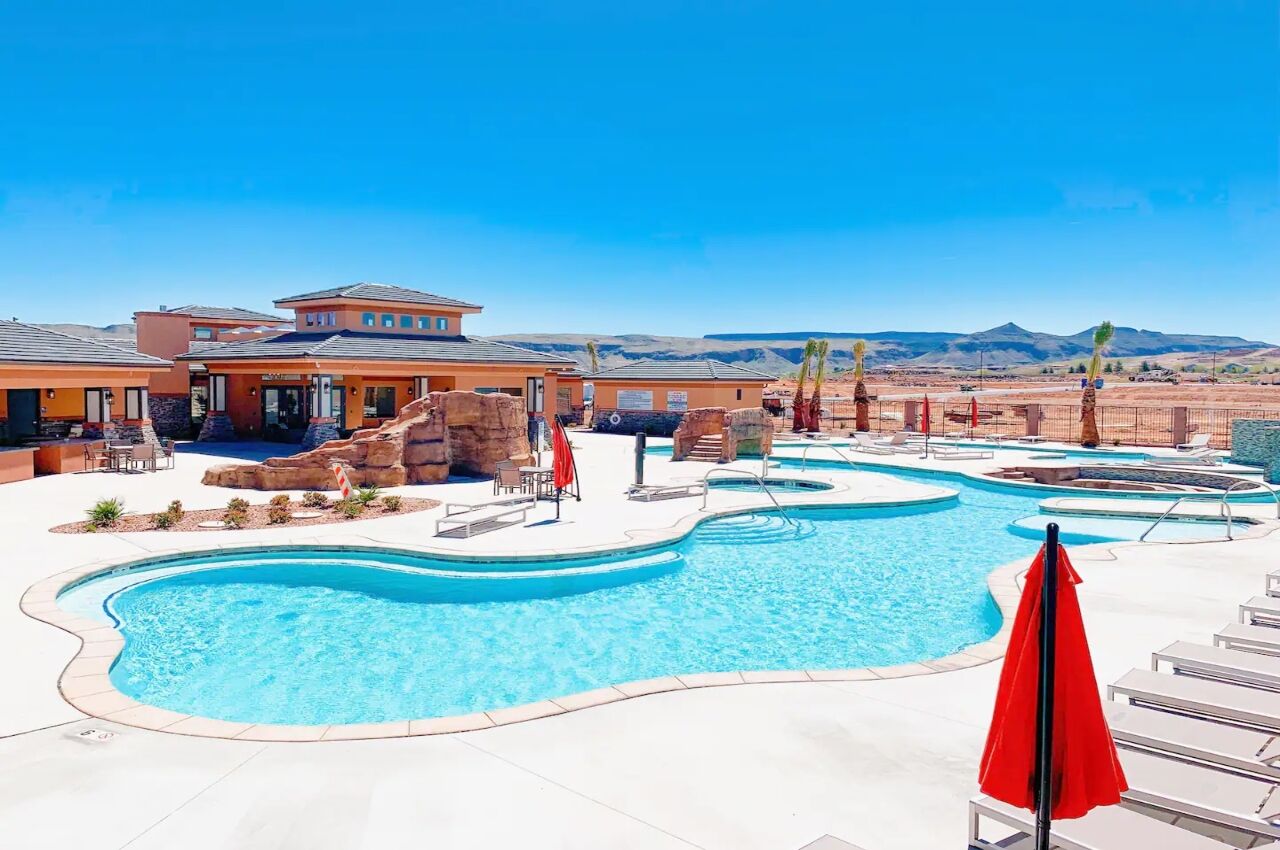 This luxury townhouse is 20 minutes away from Zion National Park, your new home away from home and features a cozy living area and a spacious and fully equipped kitchen. There is a private upper deck and a brand-new finished heated pool with a waterslide and lazy river.
Fourteen guests, three bedrooms
Price: $276 per night
Traveling to Zion? Check out

Matador's

Zion National Park lodging guides:
King Solomon tiny house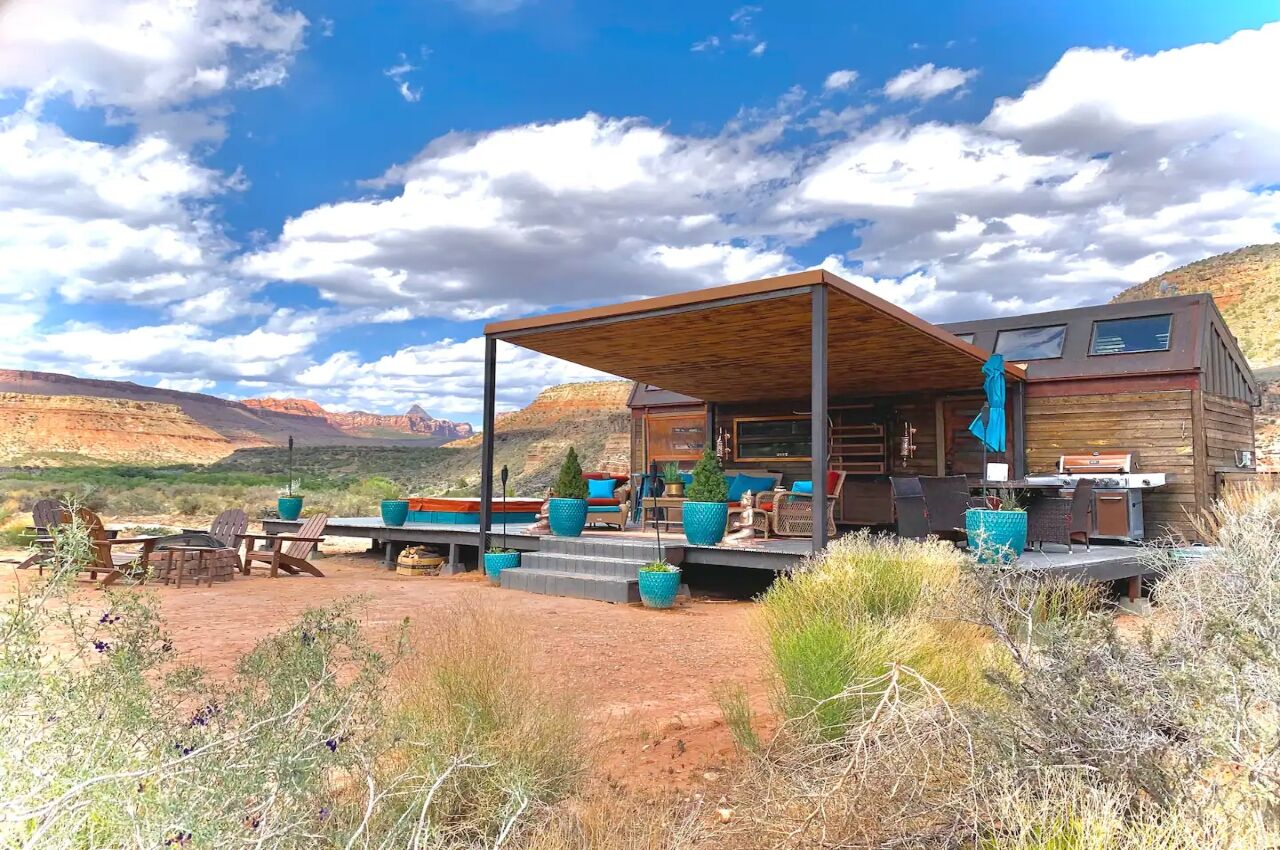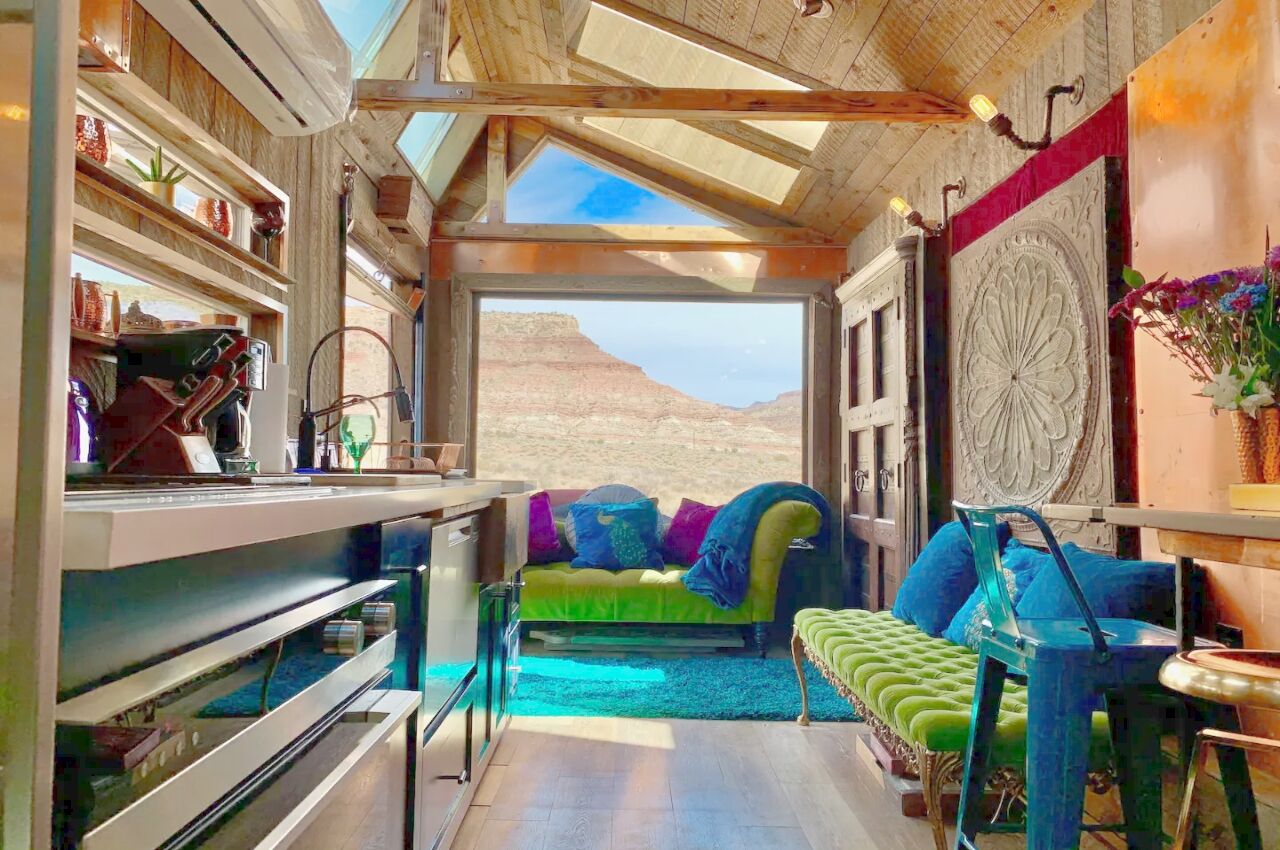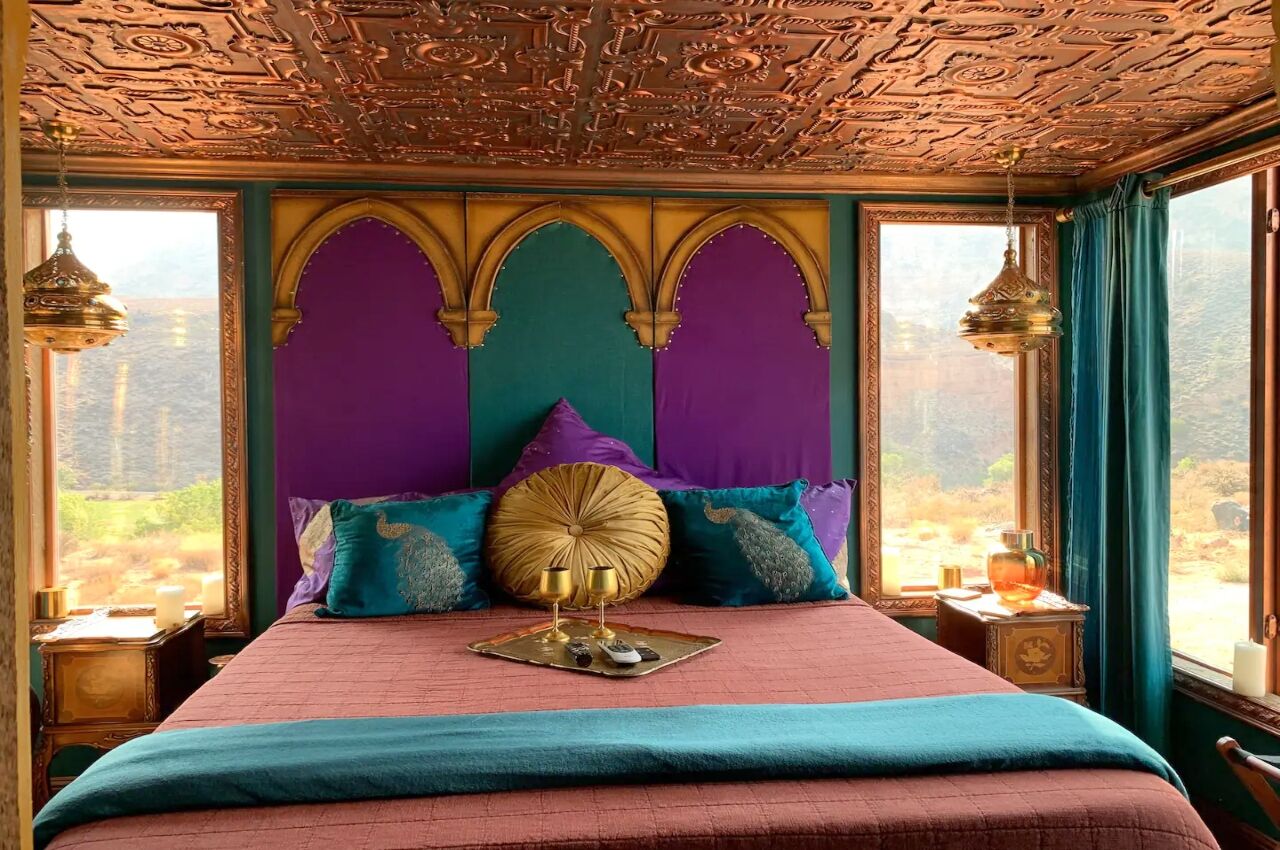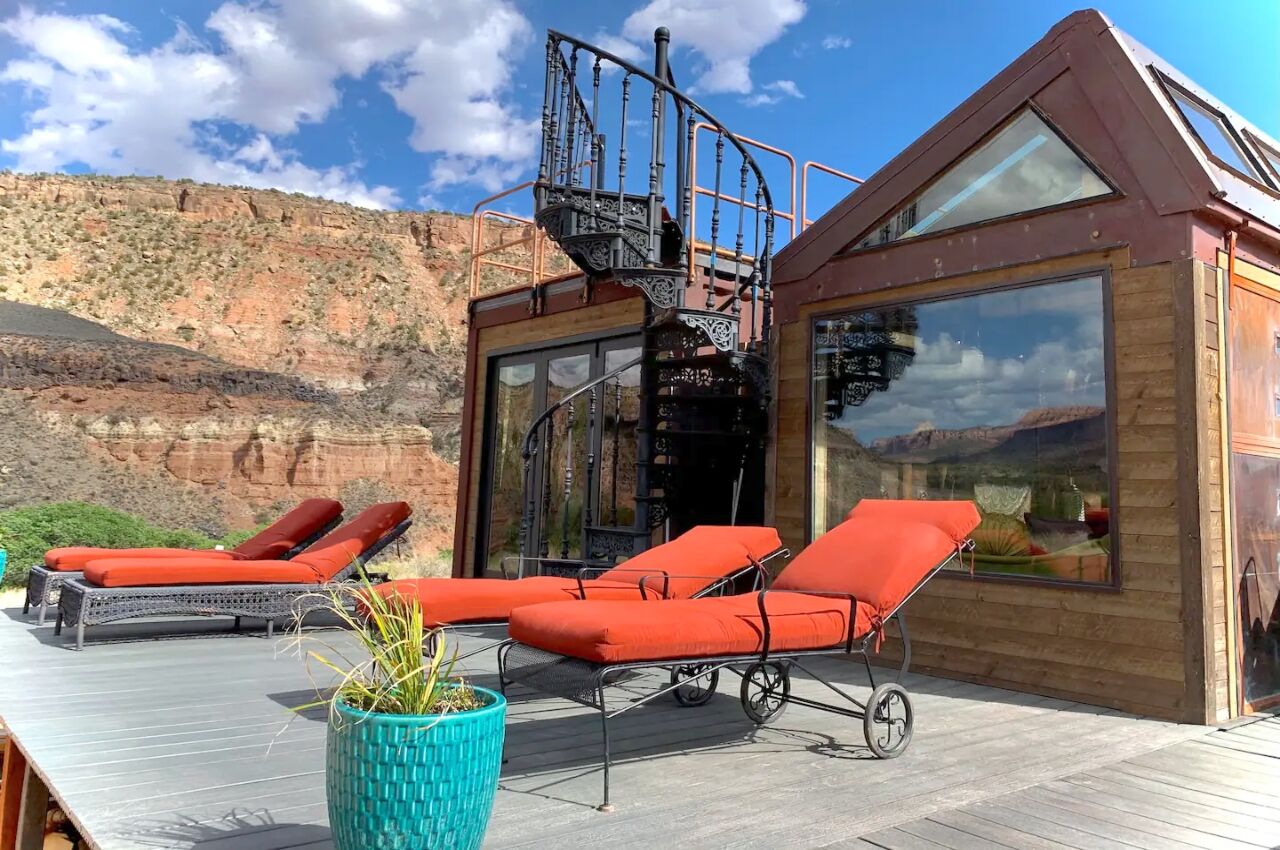 Check out this Airbnb Zion National Park tiny home situated right in the heart of the desert. This King Solomon tiny home is old wold themed and named after the wise King in the classical biblical story of ancient times. The tiny home features king and queen chambers, a kitchen, a full bathroom, a loft, and a washer and dryer combo. There is also a spacious patio area and hot tub outdoor area great for sitting out and watching the stars at night.
Six guests, two bedrooms
Price: $759 per night
Two-story high-end townhouse with private pool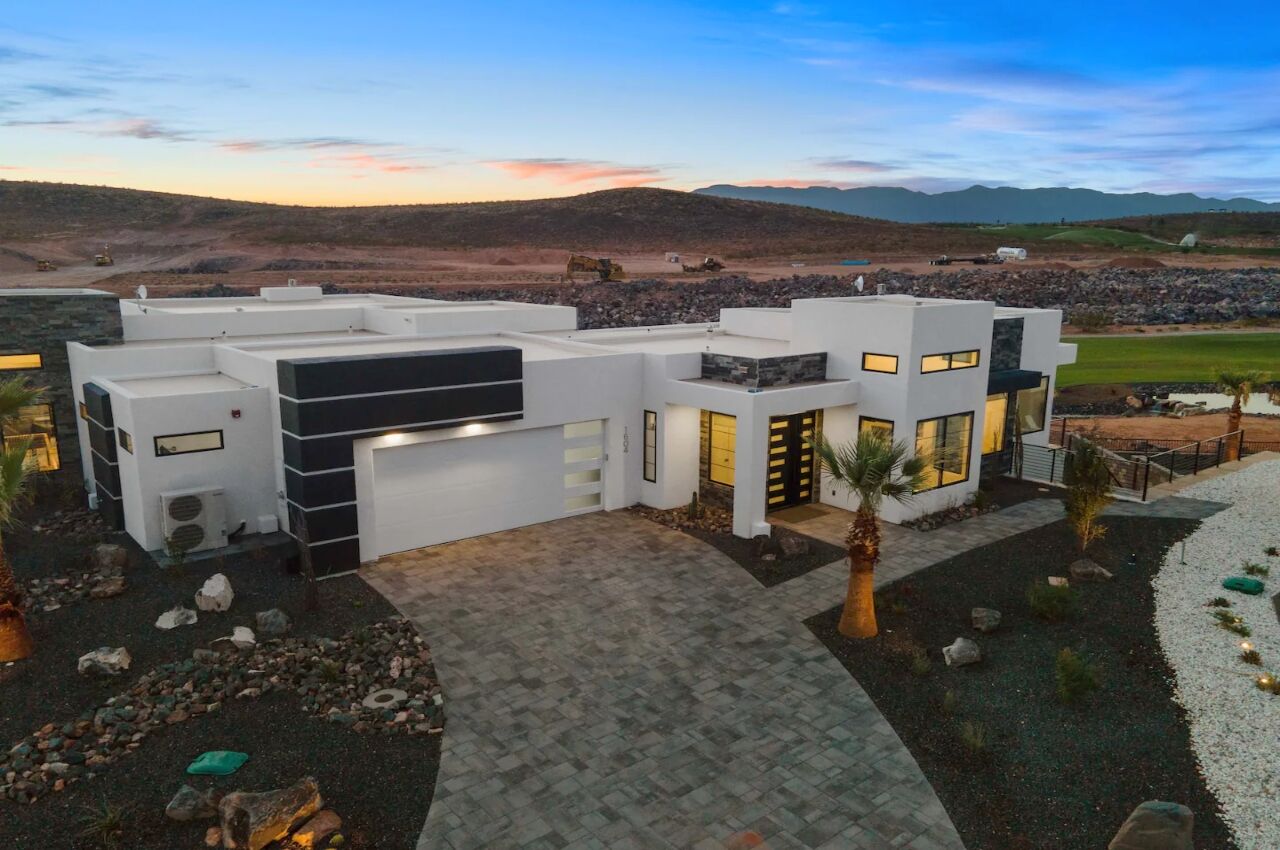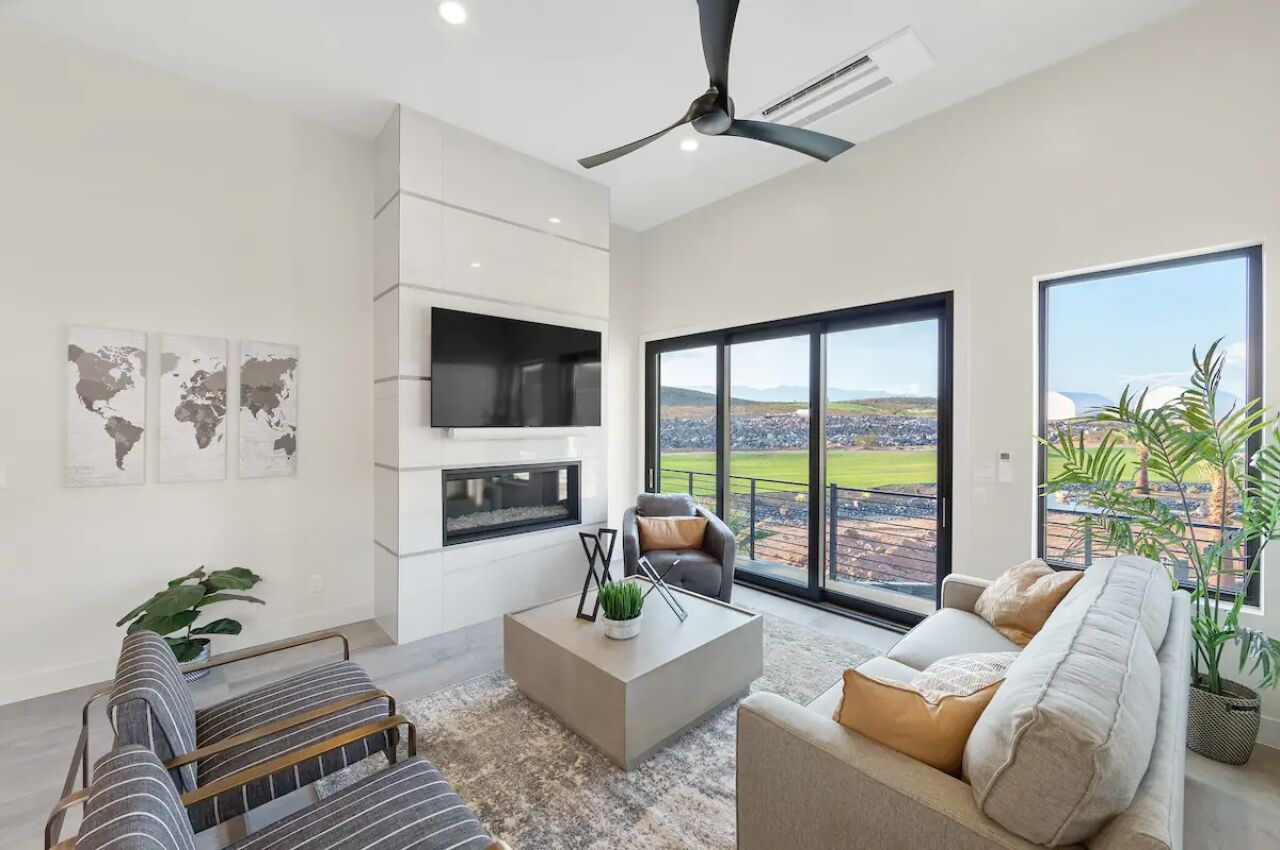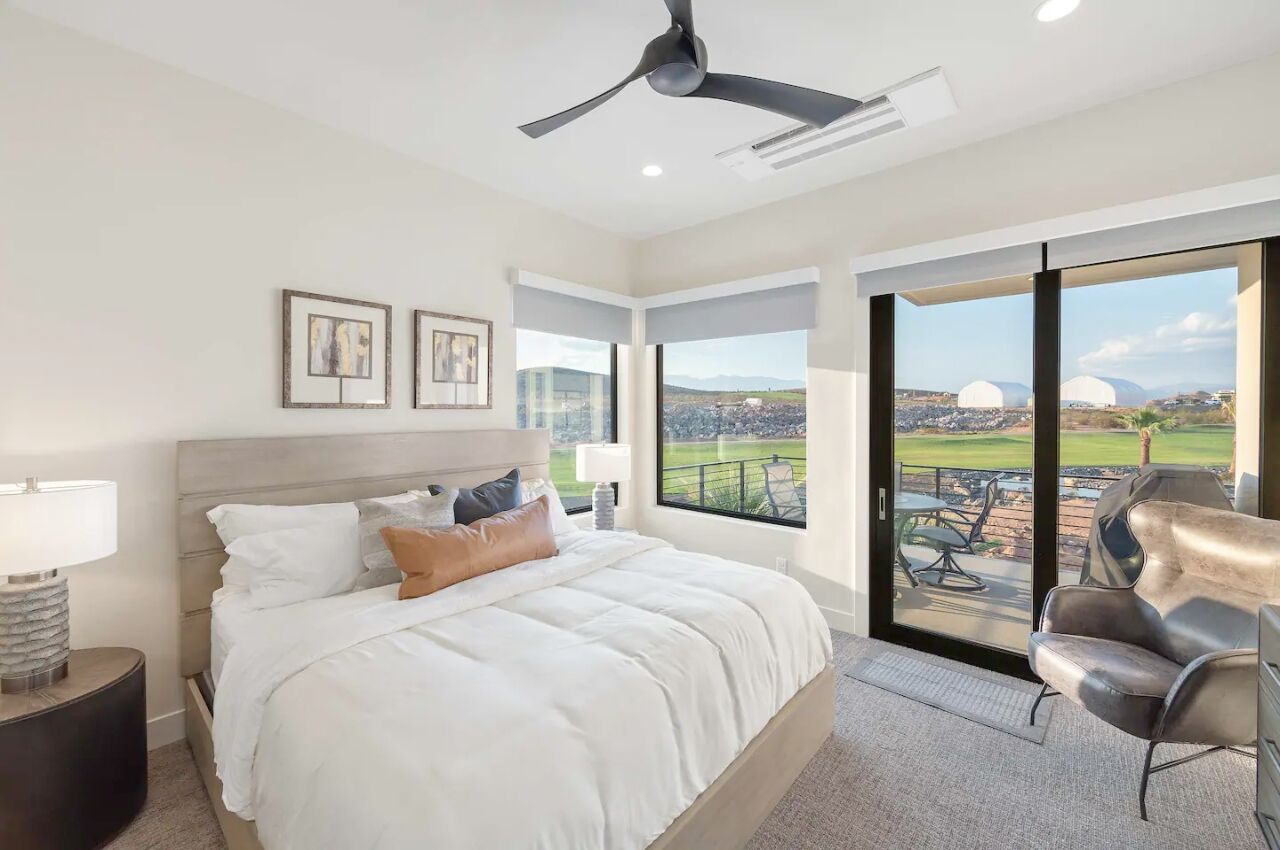 Bring your friends or family to this fancy Airbnb Zion National Park property and create an unforgettable experience. This sophisticated townhouse has a spacious living room with a sofa bed. The kitchen is fully equipped, has high-end appliances, and features a large island. There is a balcony overlooking the Copper Creek golf course, and it has a grill, outdoor seating, and a pool and hot tub.
Eight guests, three bedrooms
Price: $623 per night
The Blue Peach home with mountain views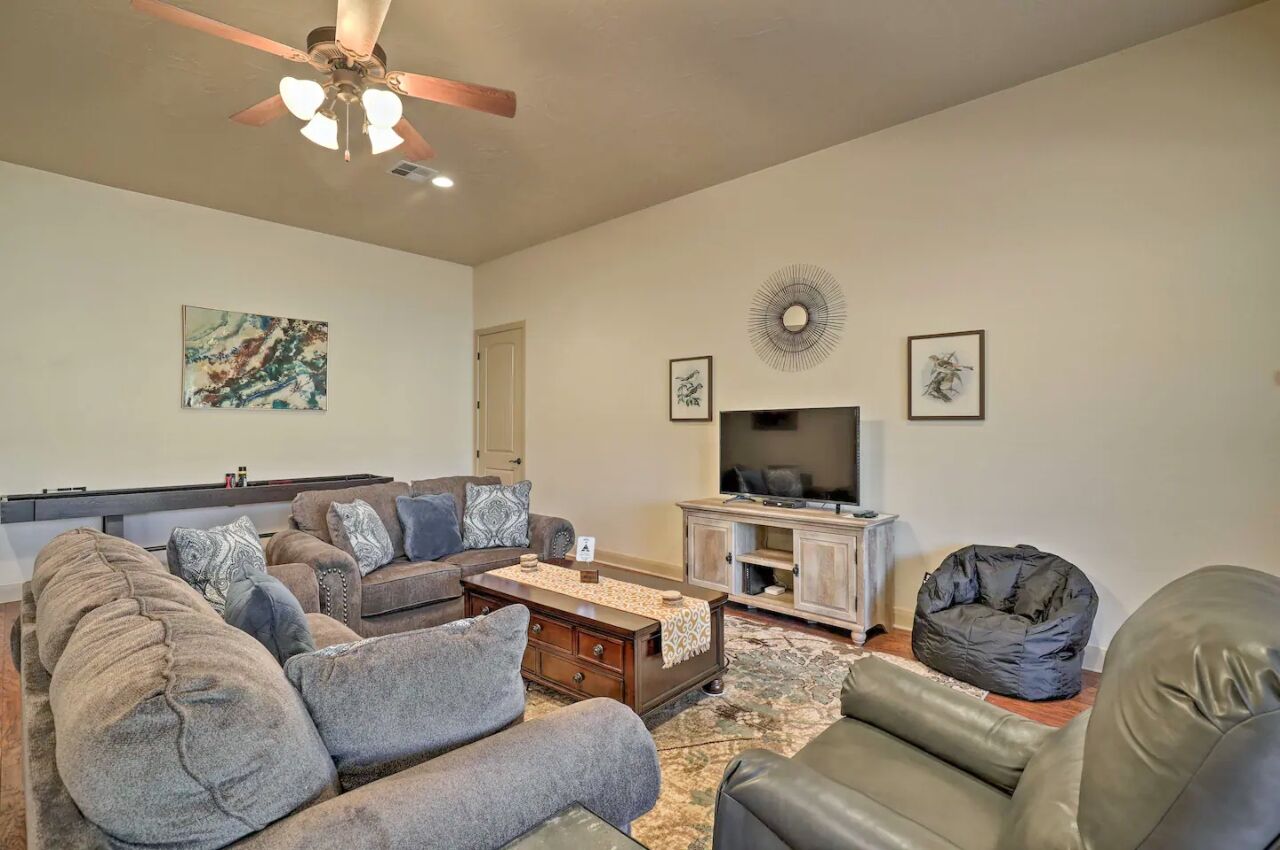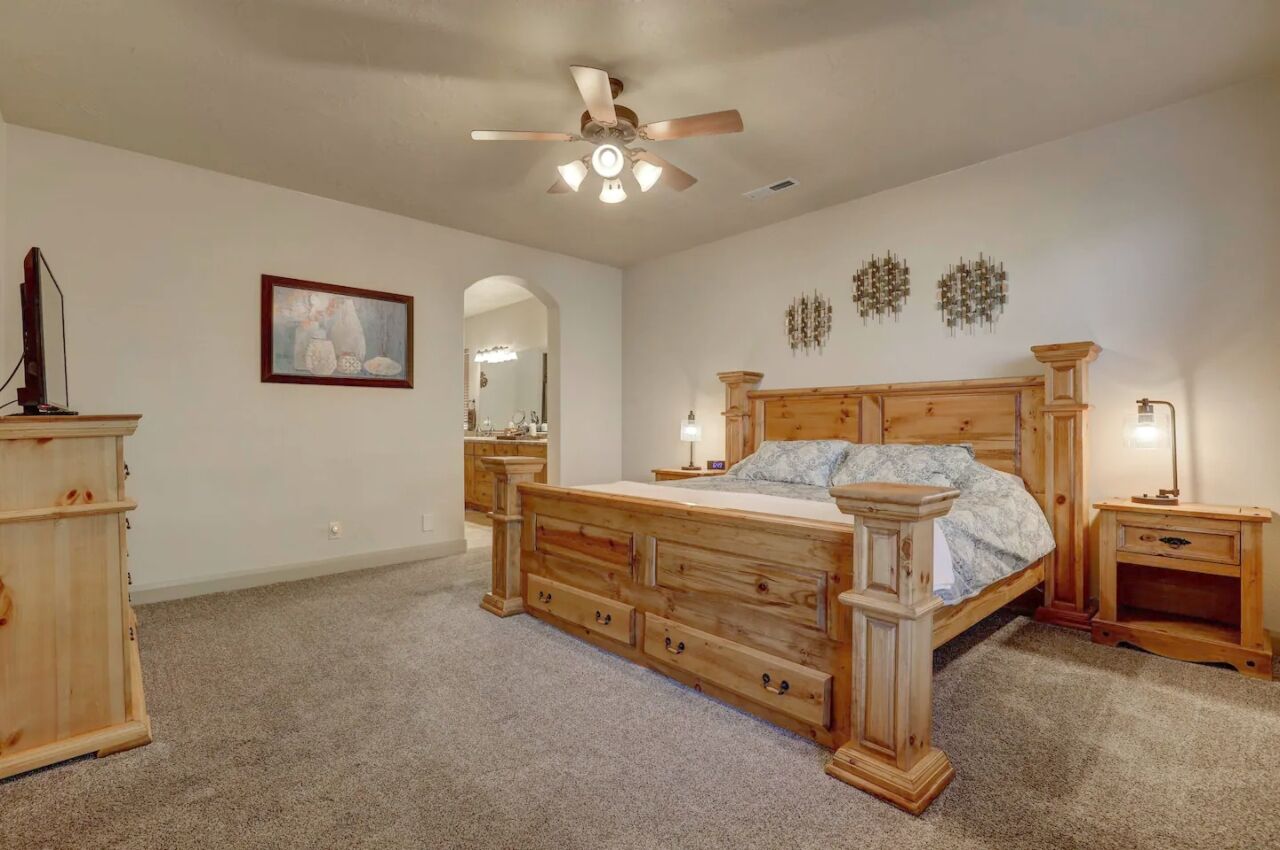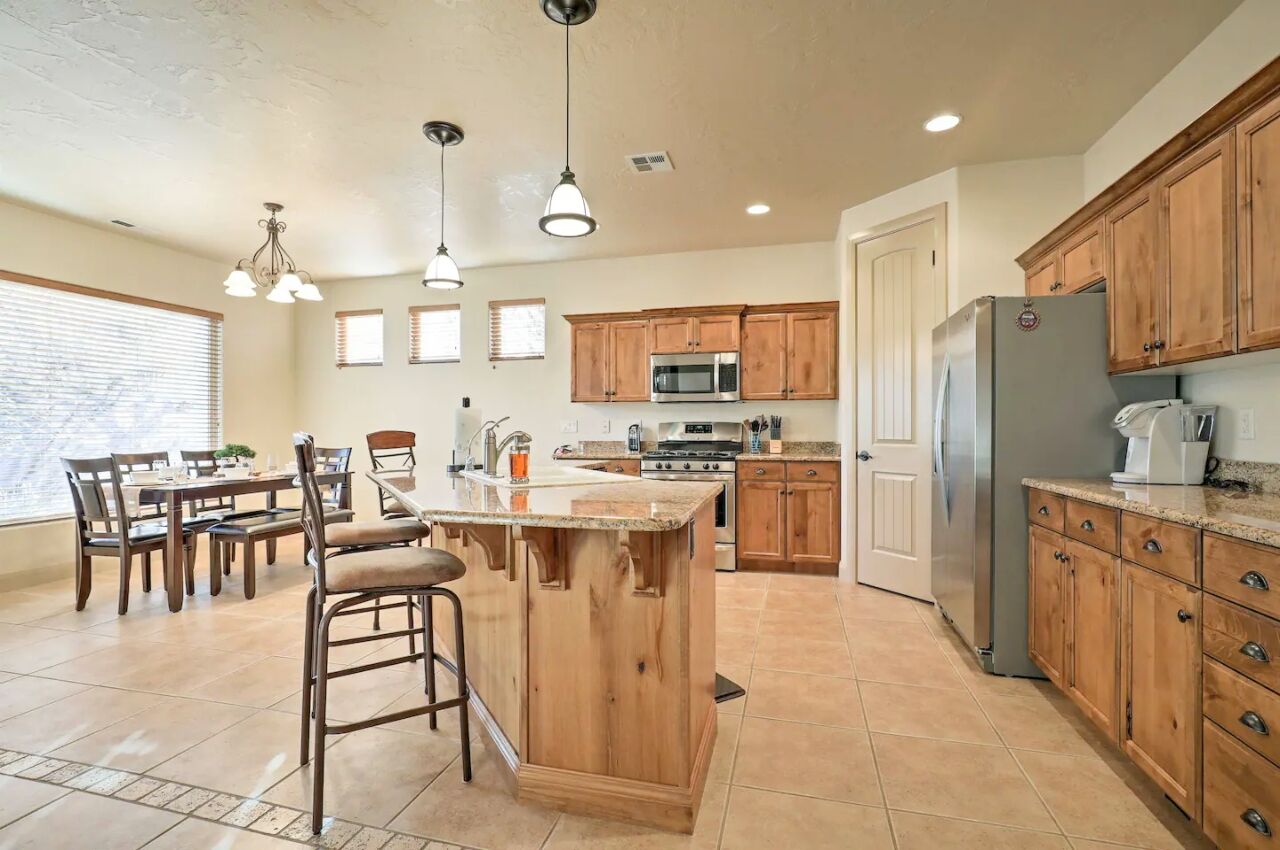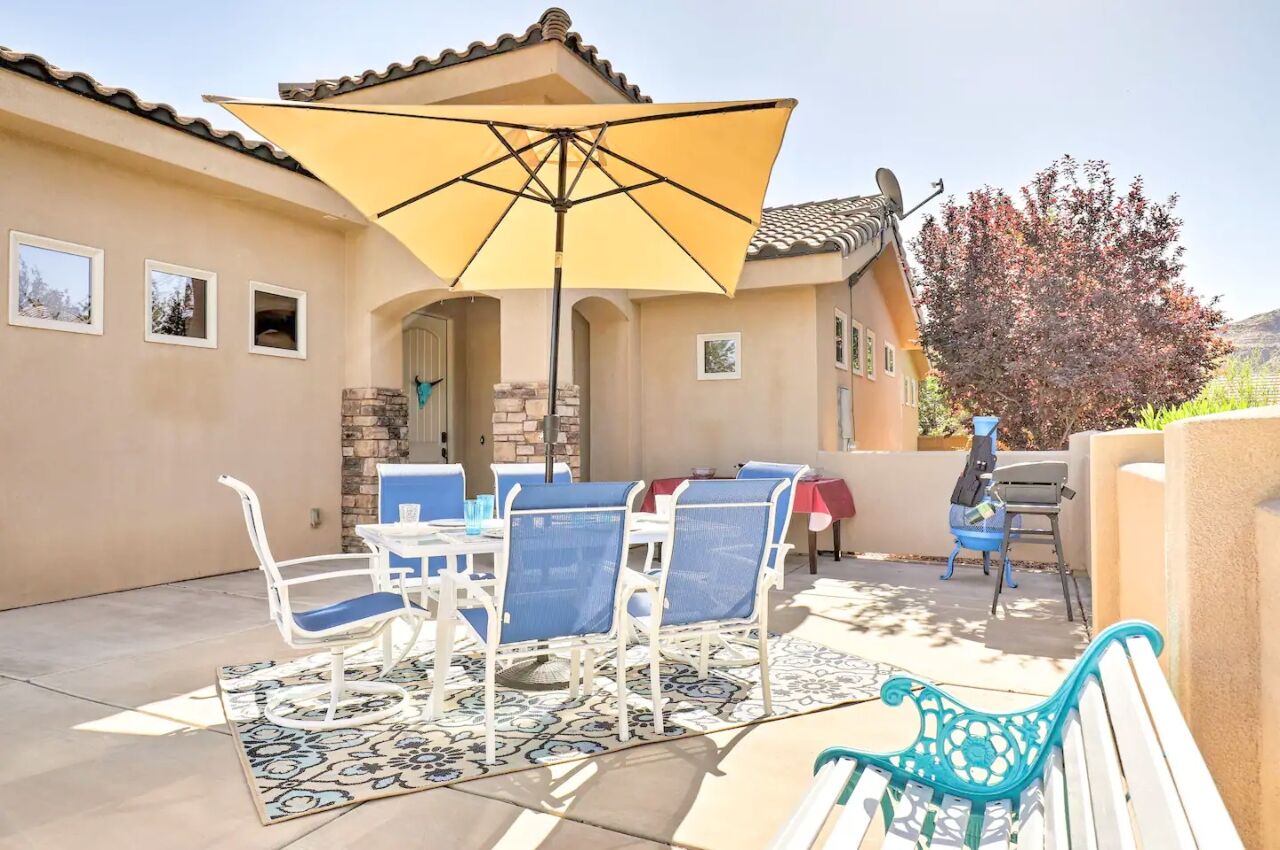 This spacious and cozy Zion Airbnb is the perfect home base for your Zion trip. This home features a large living room with games and tv for entertainment, a fully equipped chef-like kitchen, and a six-person dining area. There is also a furnished patio where you can sit out and enjoy meals or relax. The home does have various games to choose from and a golf cart to enjoy a nice ride through the neighborhood or to the Davis Farmers Market.
Eight guests, three bedrooms
Price: $254 per night
Western-themed tipi 20 minutes away from Zion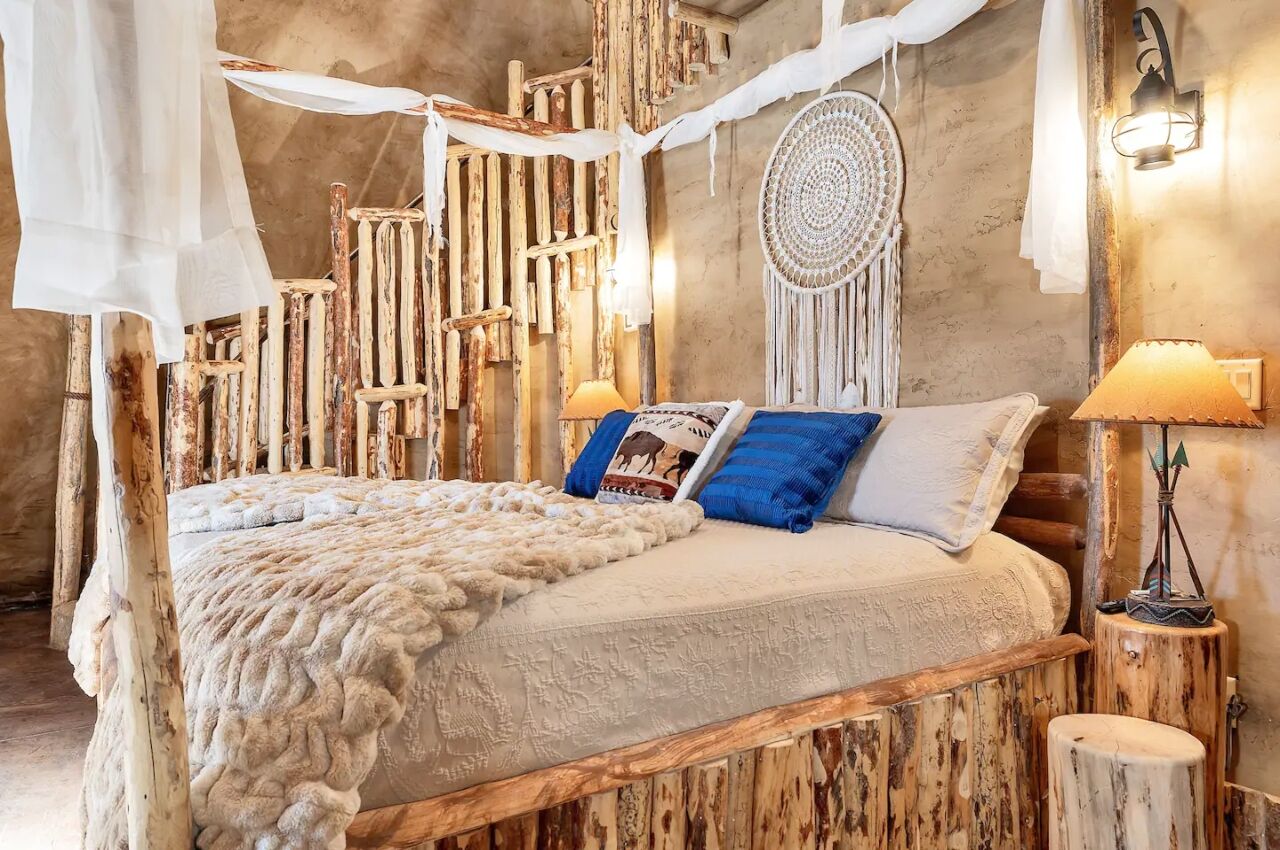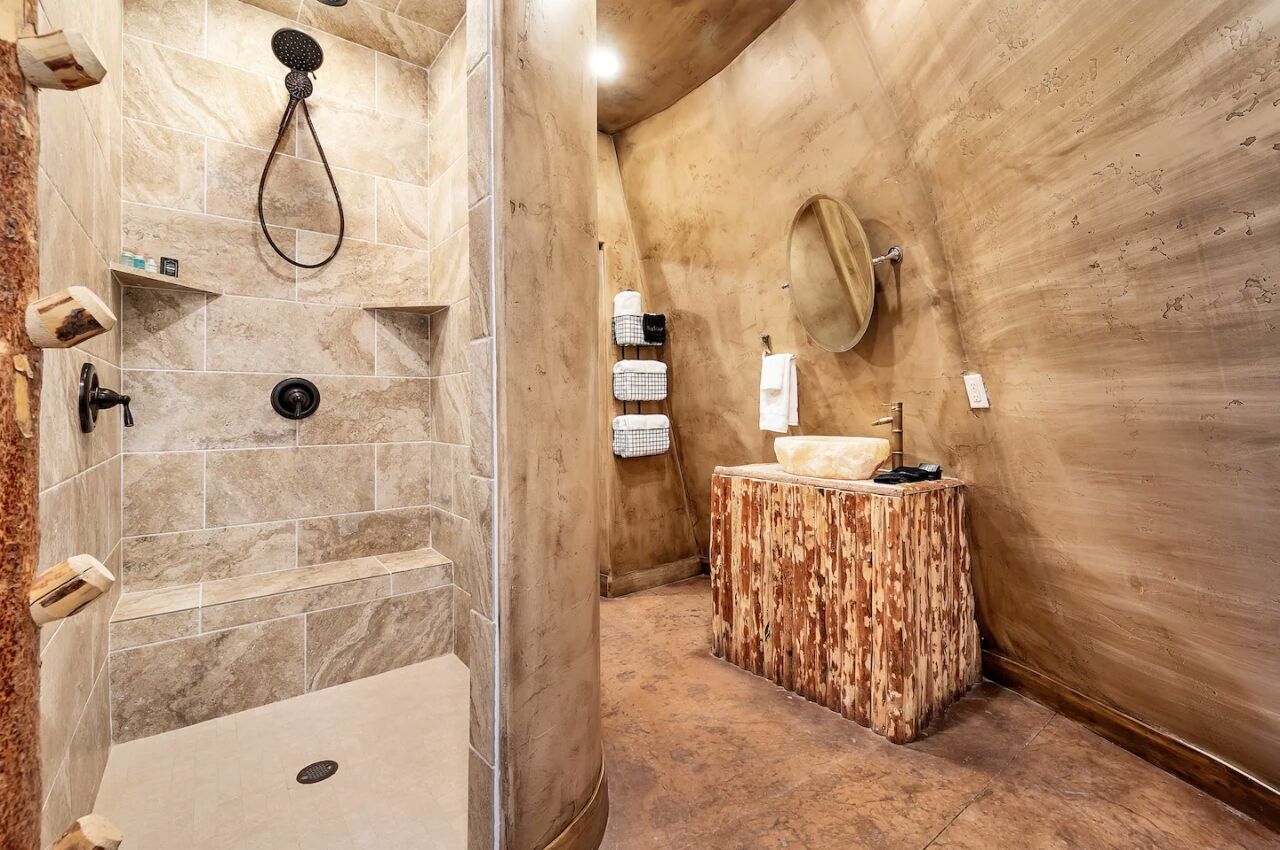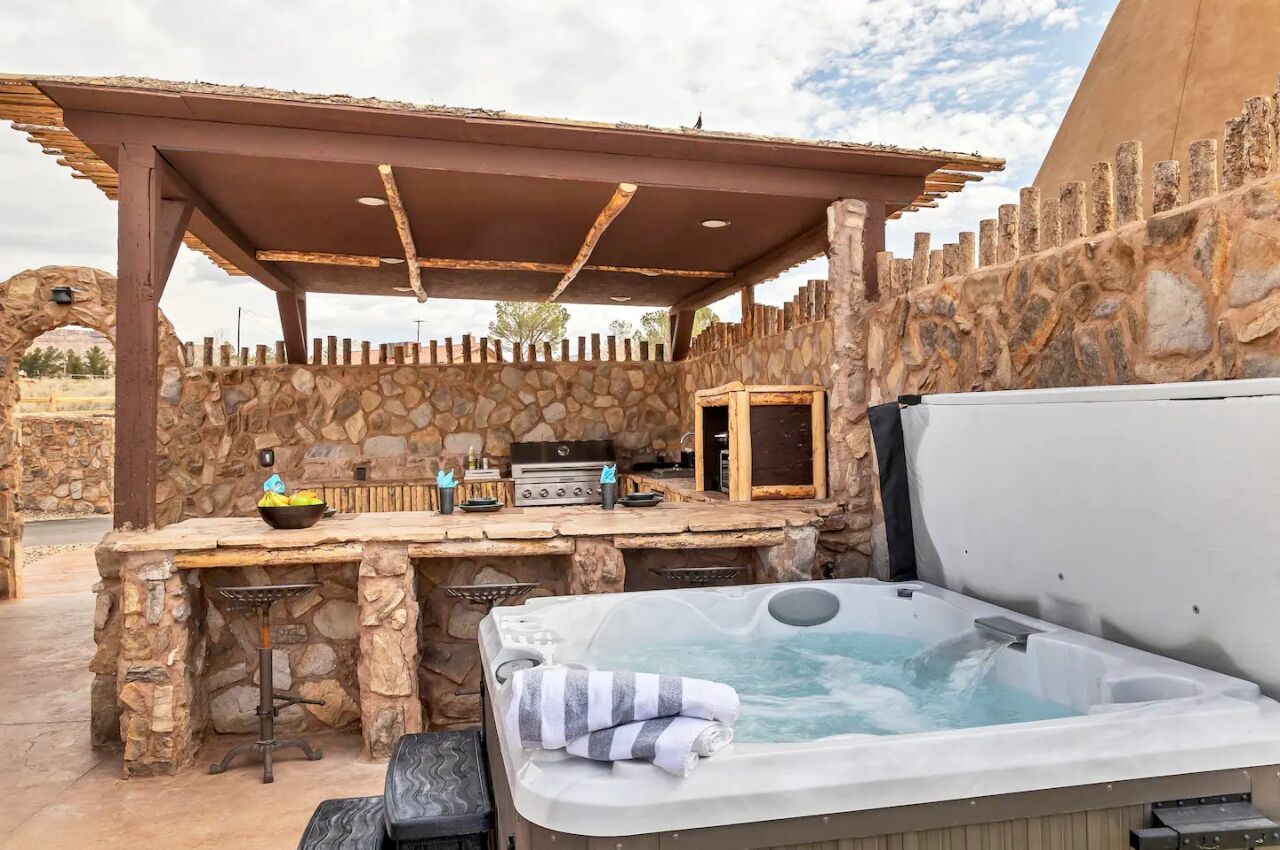 This Zion Airbnb takes a modern approach to historic western accommodations. This western tipi has a king bed and a loft, a full bathroom, and heating and air. The kitchen is outside and has a refrigerator, a dishwasher, a gas grill, and a gas fire pit. There is also a private hot tub on the patio with a pond view, and Zion National Park is just a 20-minute drive away.
Six guests, one bedroom
Price: $517 per night
Modern and chic suite with private balcony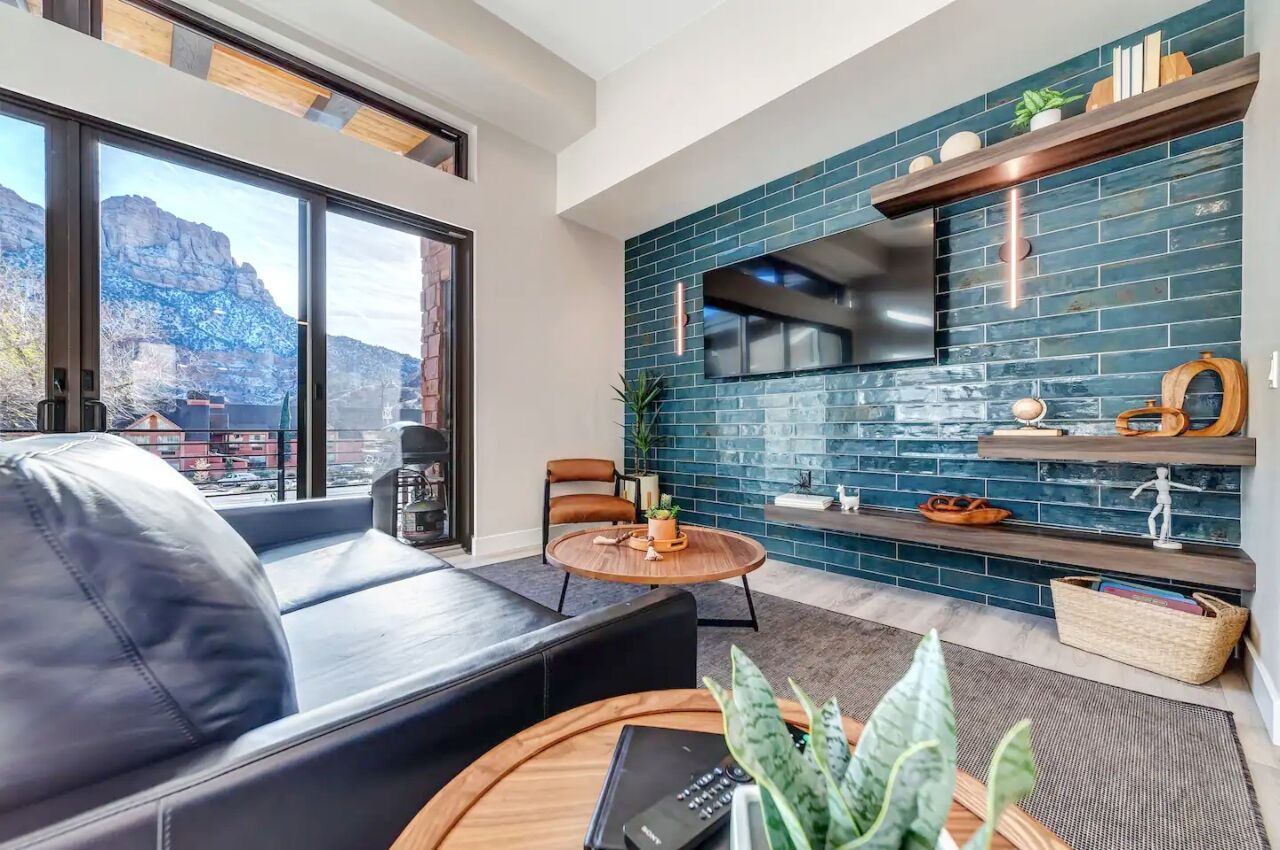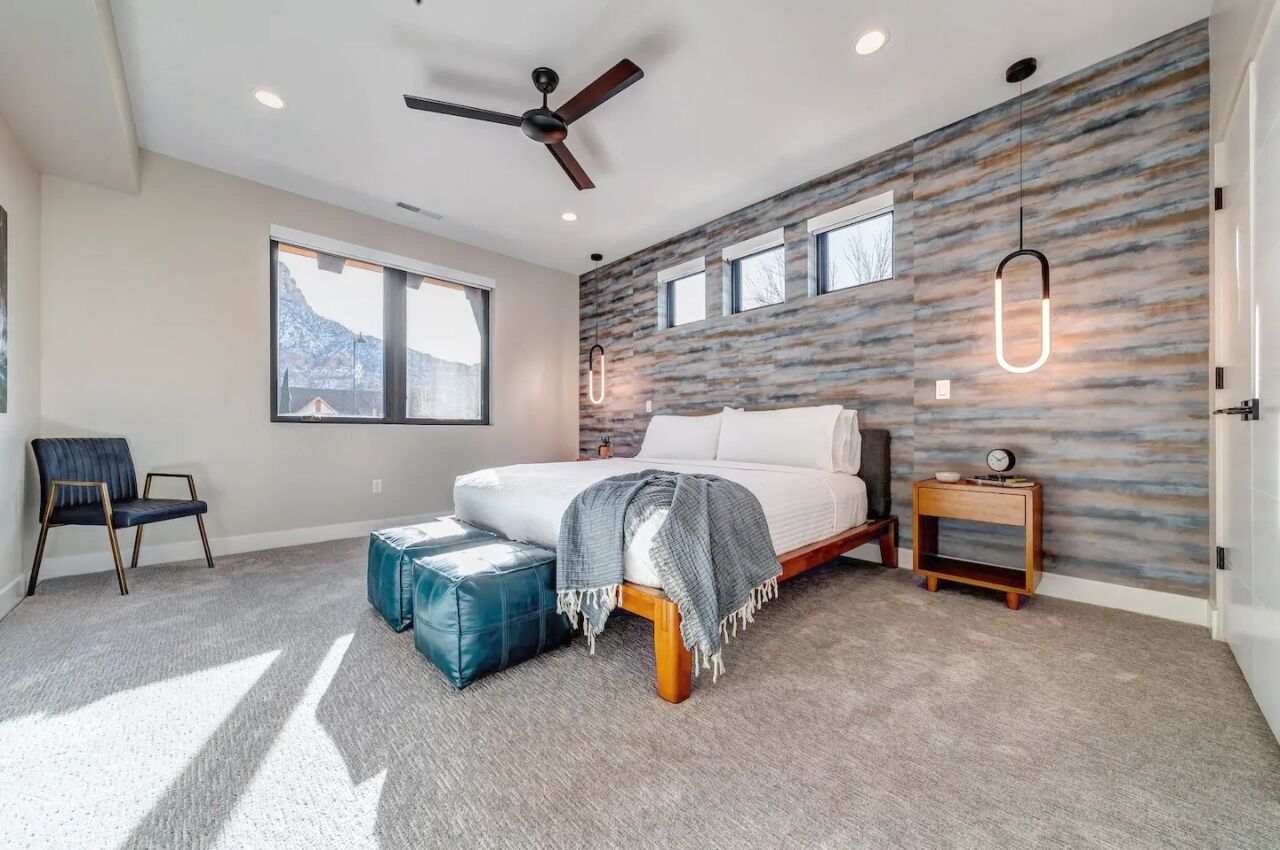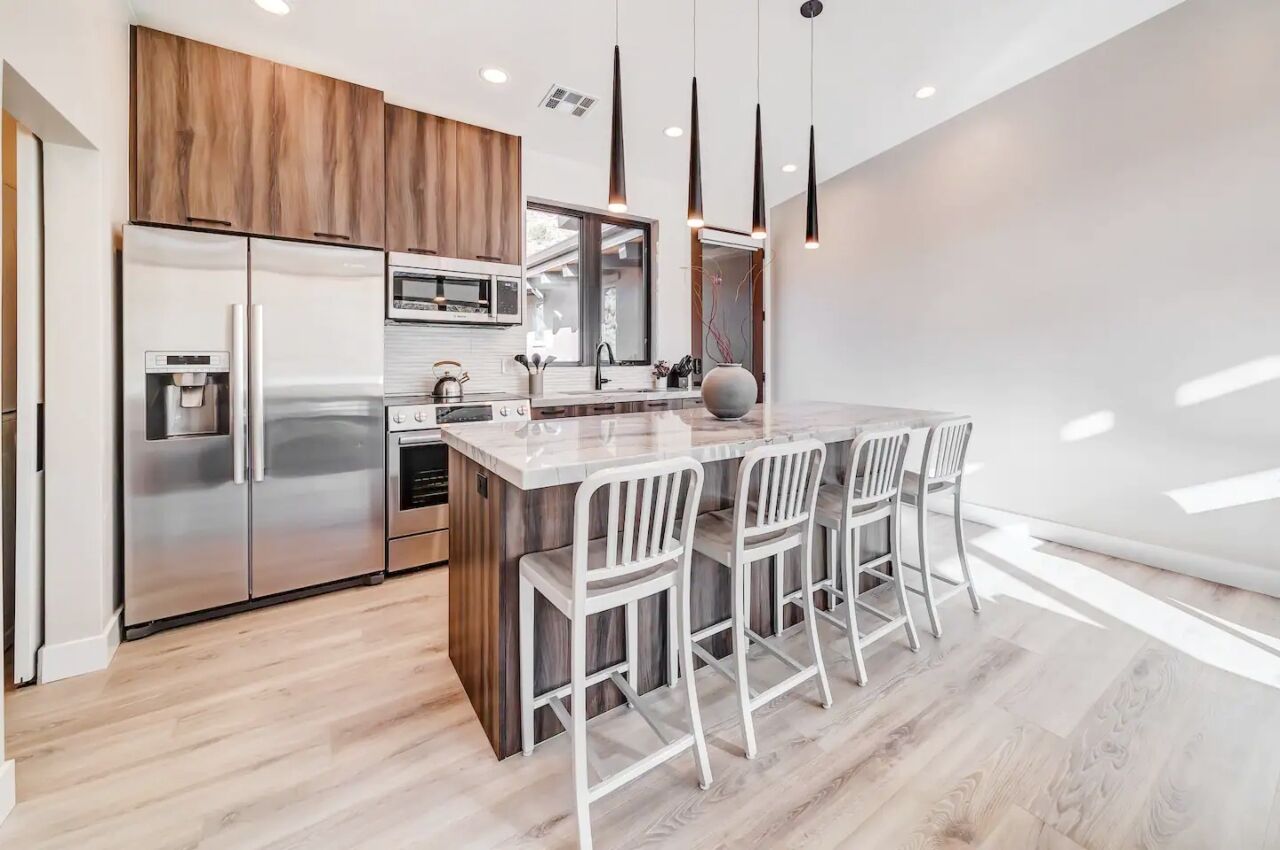 Look at this other luxury Airbnb Zion National Park stay. This contemporary 856-square-foot villa is one mile from Zion National Park. This villa features a modern design, a full living room with a queen sofa bed, a new full-sized kitchen stocked with all appliances and kitchen tools, and a private covered balcony with a grill and stunning views of the red sandstone cliffs.
Four guests, one bedroom
Price: $525 per night
The Apple Valley House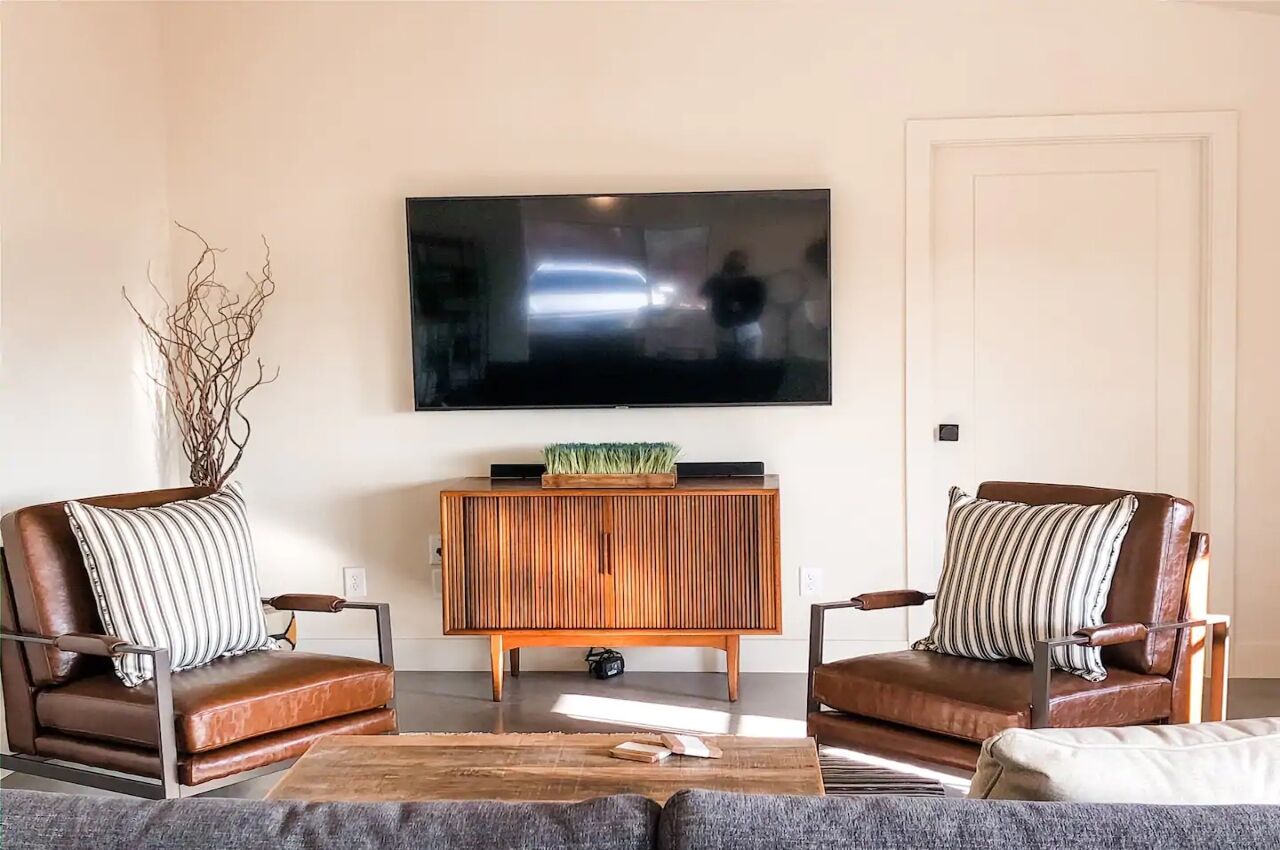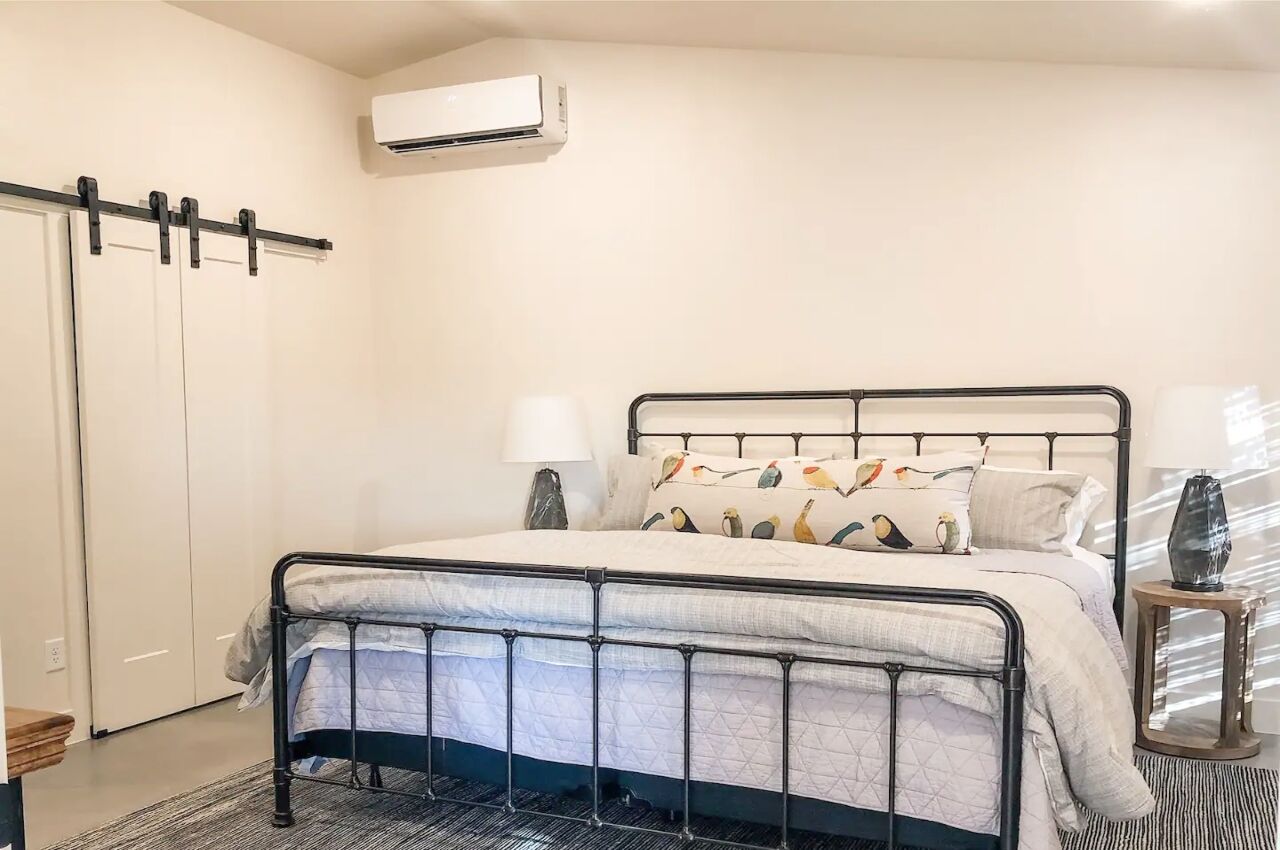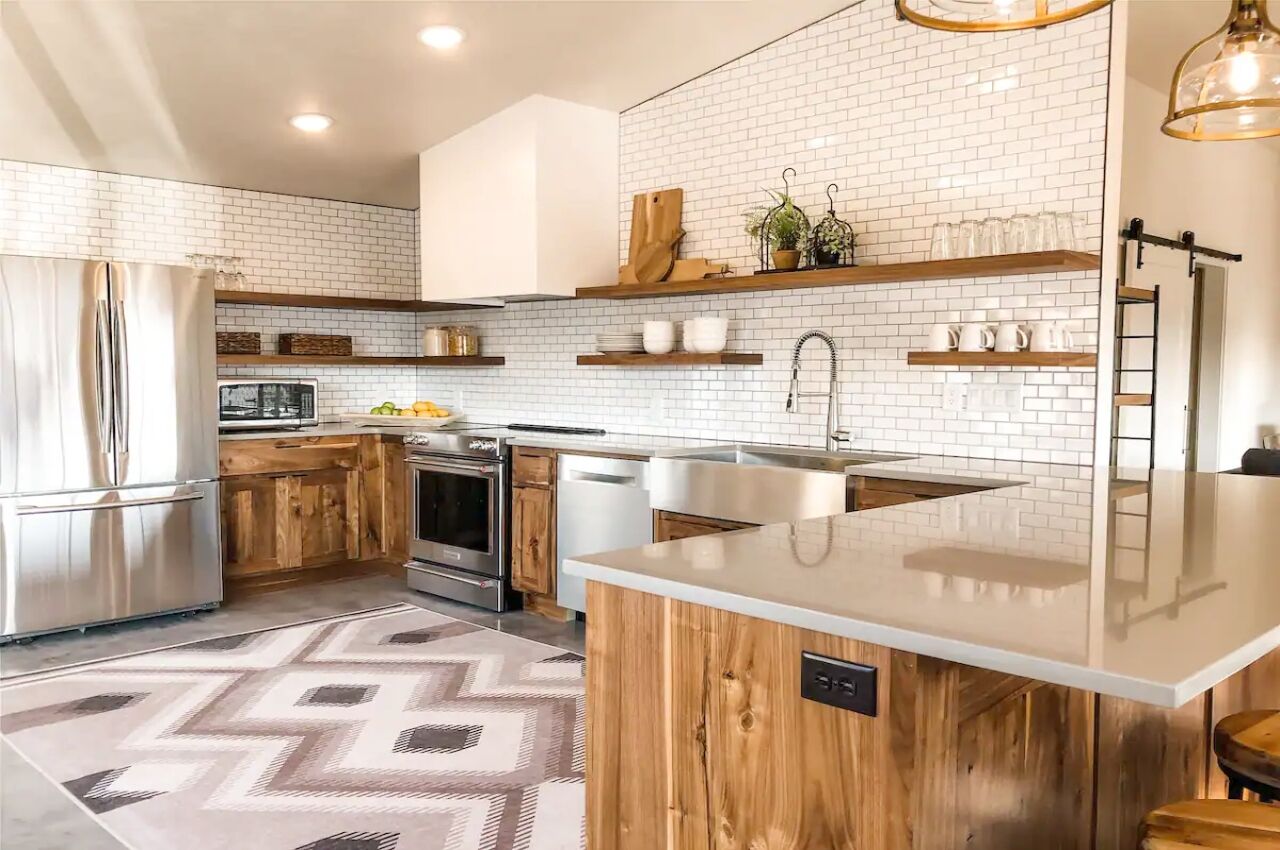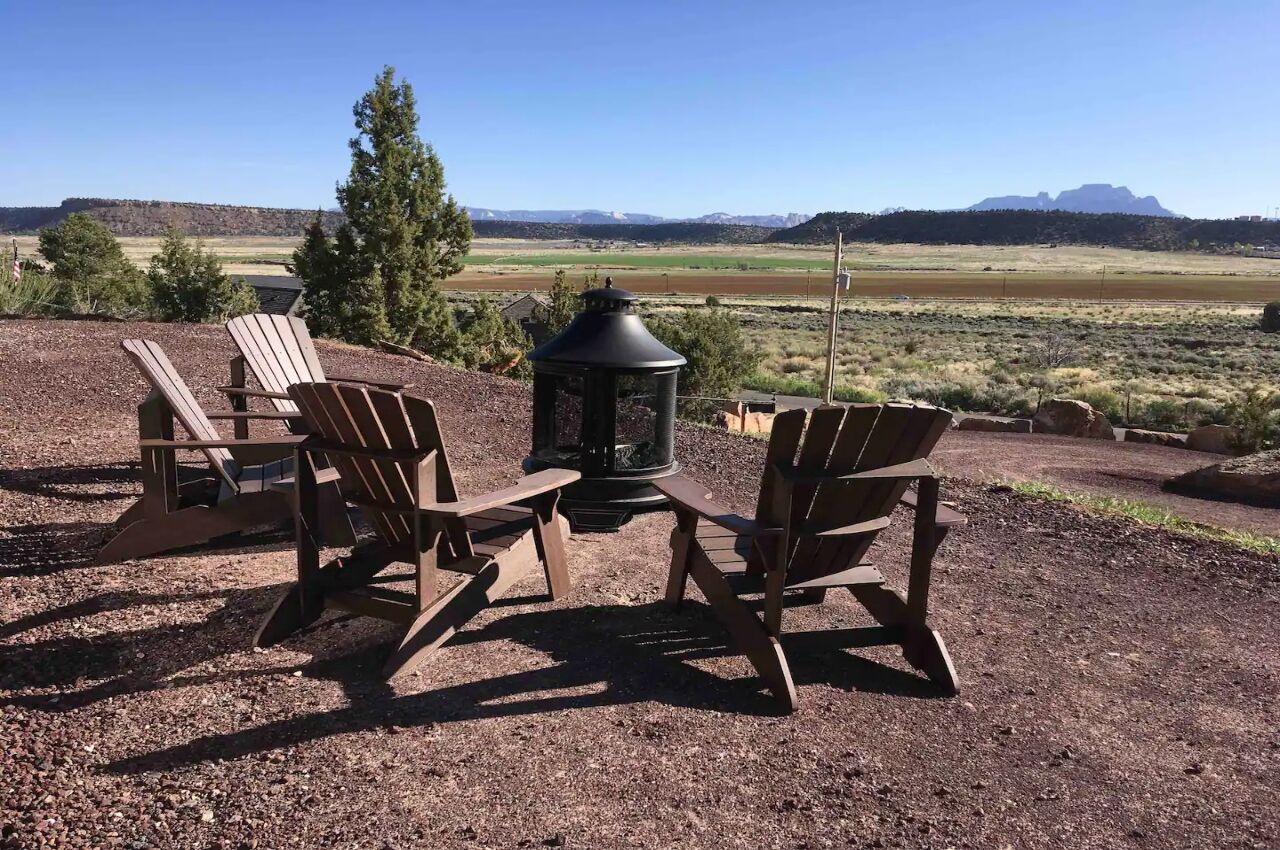 Perched upon a quiet hill with stunning views is this modern cottage. It features a spacious living room and a fully equipped kitchen. Behind the home is a rustic stone path that leads to a hill behind the house where guests can enjoy smores, a fire pit, and Zion National Park views.
Eight guests, two bedrooms
Price: $234 per night
Dreamy Desert Dome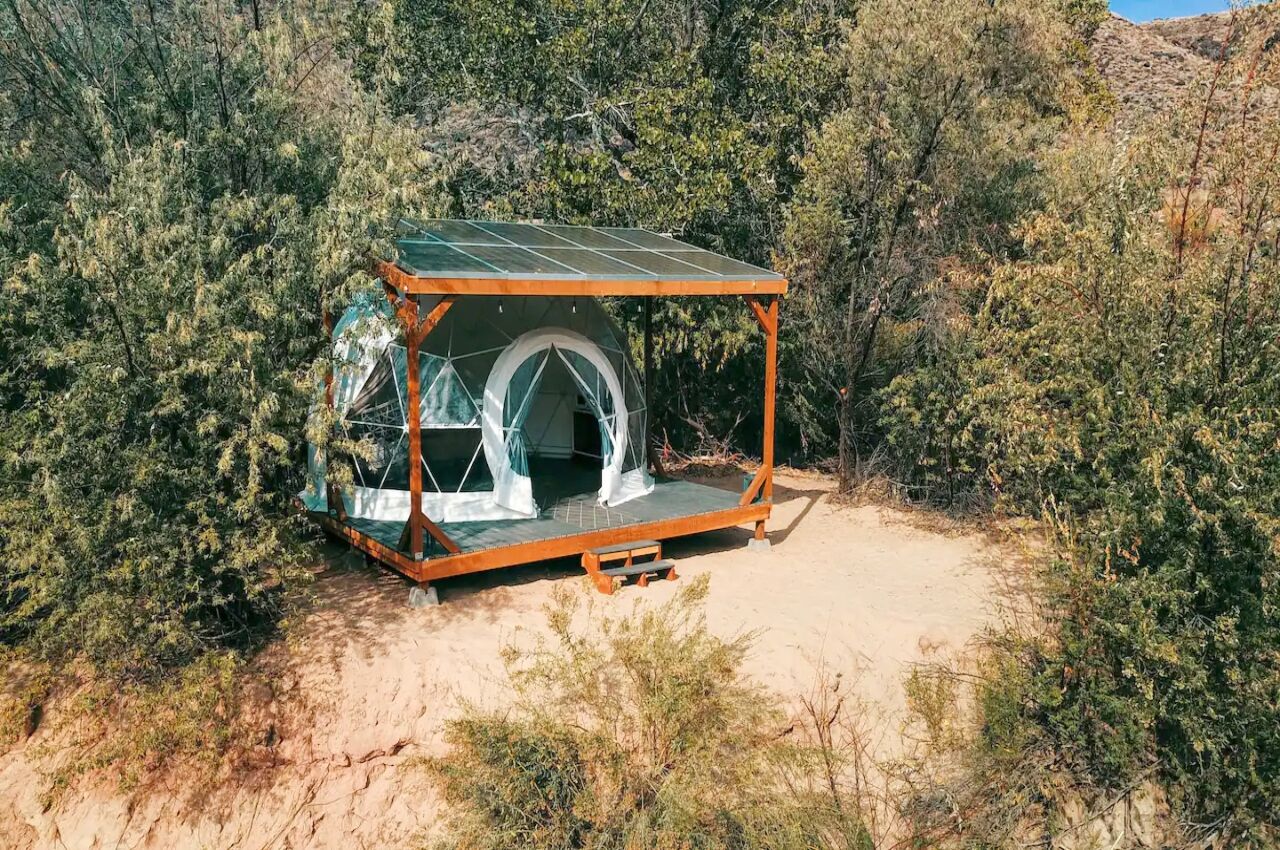 Nestled in the desert is this secluded dome that is only fifteen minutes from the entrance to Zion National Park. This dome truly gives guests the remote feel with the sounds of the Virgin River just feet away and a gorgeous view of the desert around them. The dome has a private water trail to cool off, a private porch, a stargazing spot, a bathroom stall, and a modern outdoor shower a few feet away.
Two guests, one bedroom
Price: $419 per night
What did you think of this story?