9 Dreamiest Airbnbs in the South of France
With a bit of thoughtful planning, you can take in the sights, smells, and flavors of the south of France with a fancy spot to come home to each night, thanks to these epic and affordable Airbnbs. Each of these listings is within walking distance to popular attractions and is less than $125 per night, leaving you time to explore and some cash to spend on food (the real reason you're there). Here are nine dreamy Airbnbs for a fantastic stay in the south of France.
We hope you love the Airbnb France properties we recommend! Just so you know, Matador may collect a small commission from the links on this page if you decide to book a stay. Listed prices are accurate as of the time of publication.
Villa La Pescade outside of Nice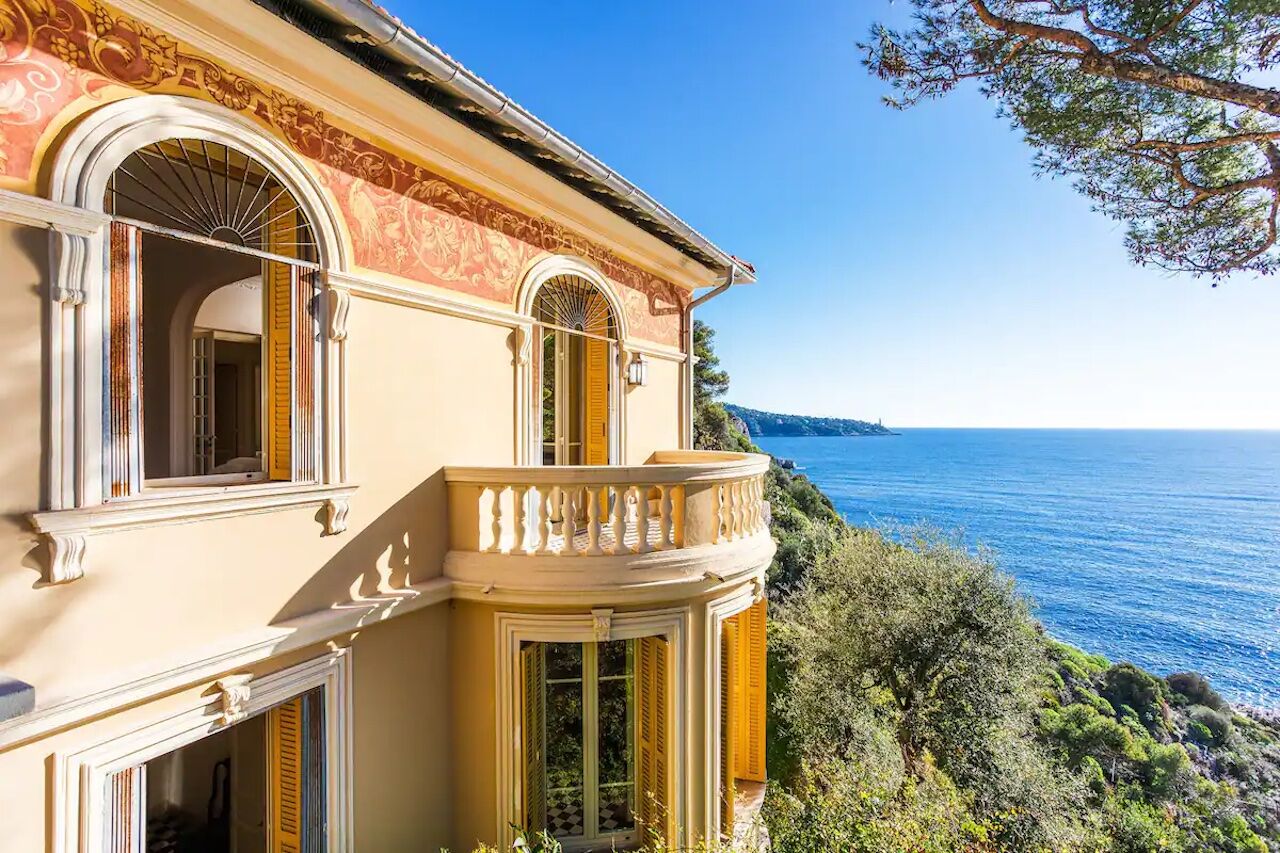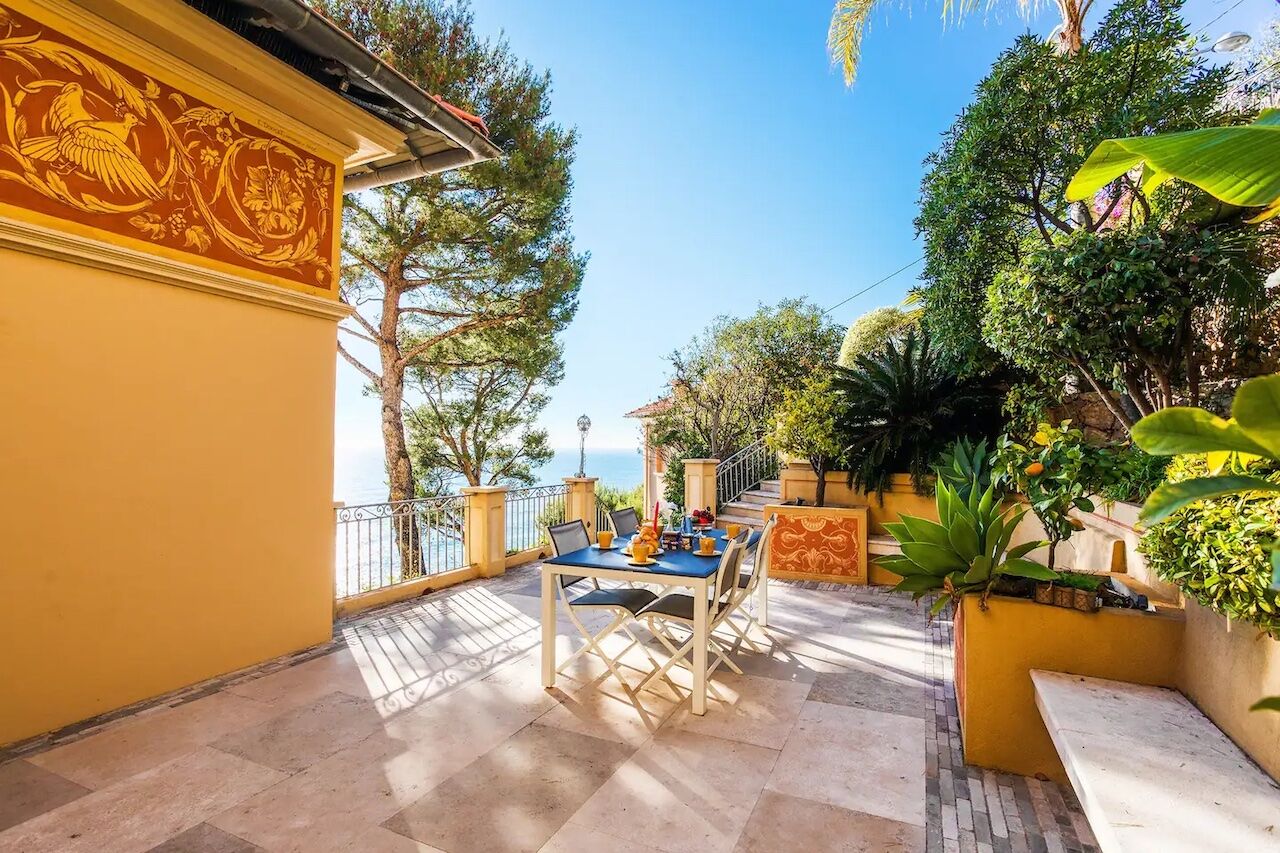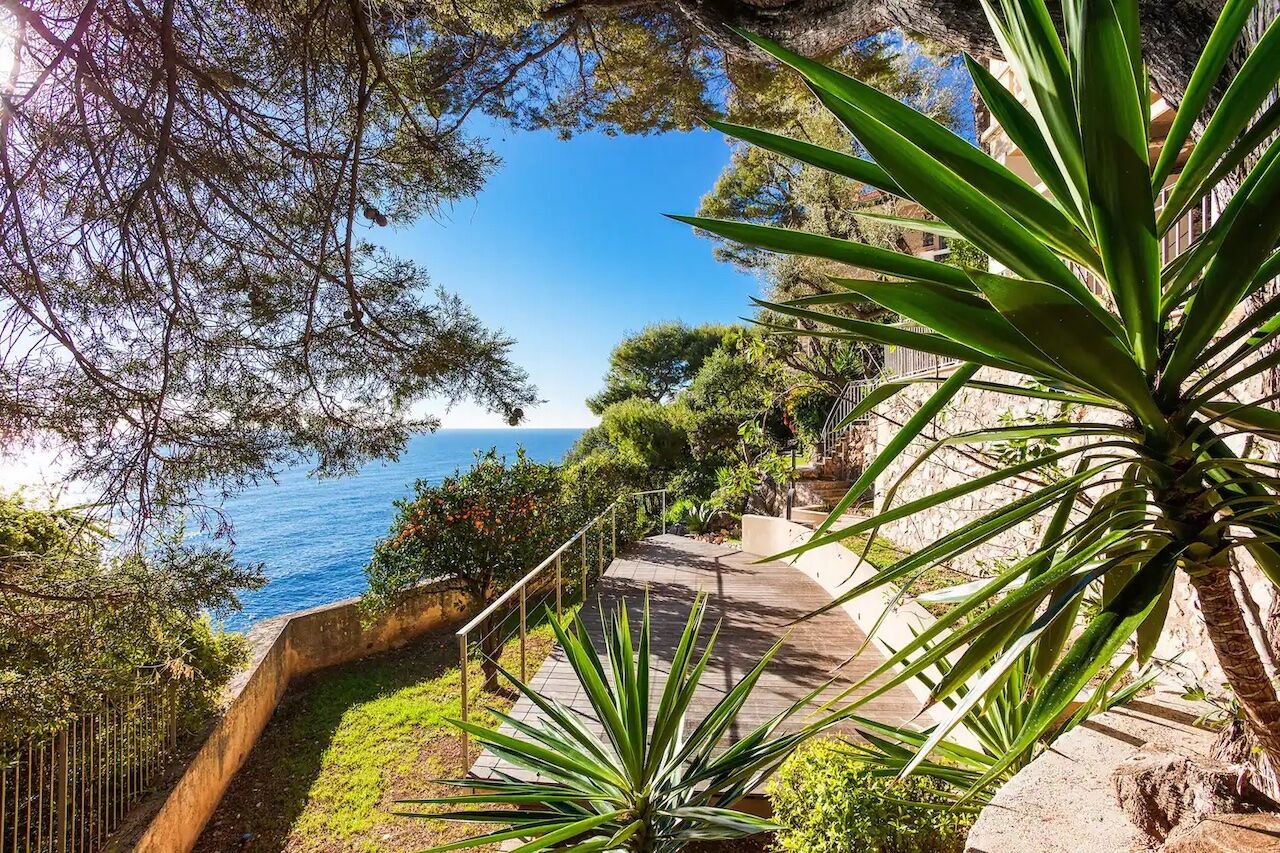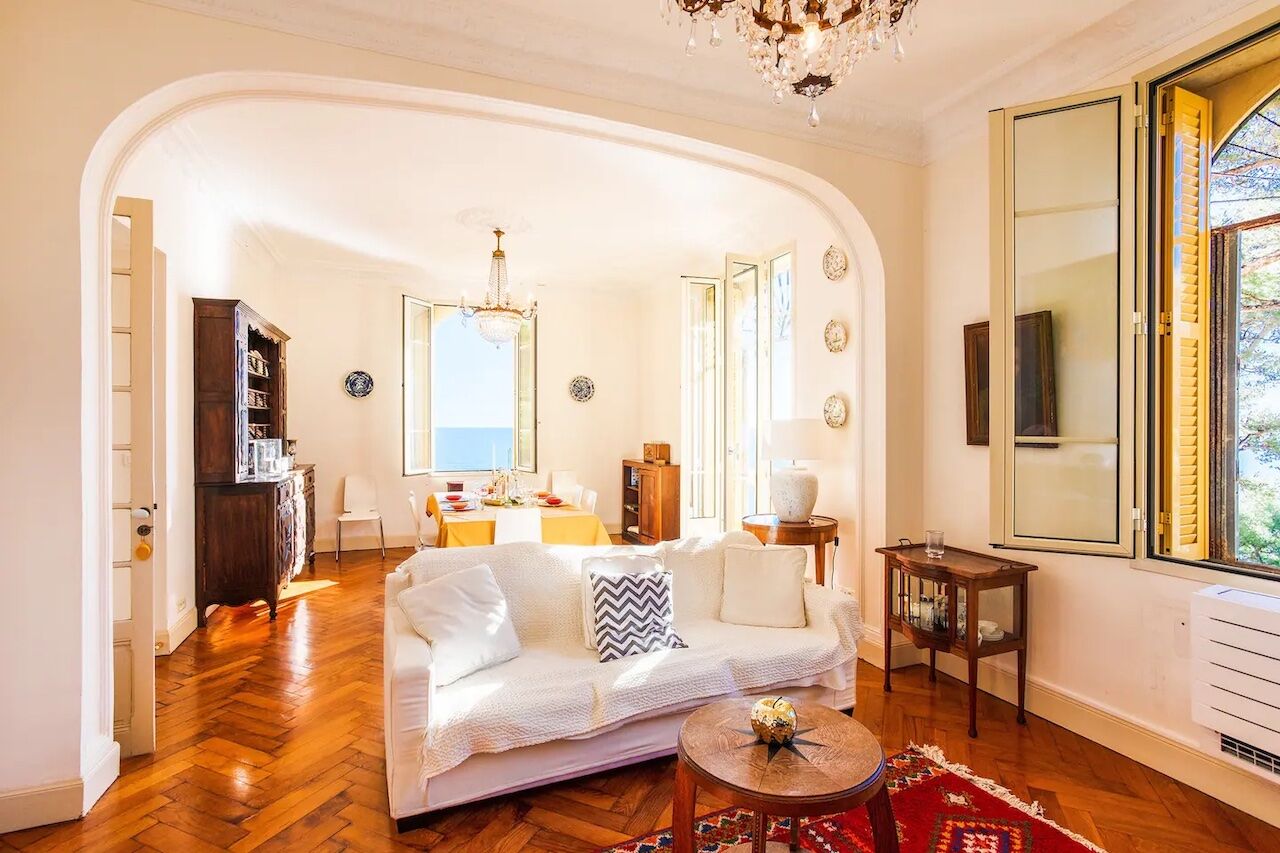 The French do coastal luxury like no one else, and this high-end villa is proof. With an arched terrace overlooking the water and enough comfort for royalty, this unit is also within walking distance to dining, shops, and sea. There are six beds across four bedrooms and space for eight guests. For the ultimate all-in-one Airbnb in the South of France, it doesn't get any better.
Price: $1,081 per night
12th-Century Mas near Montpellier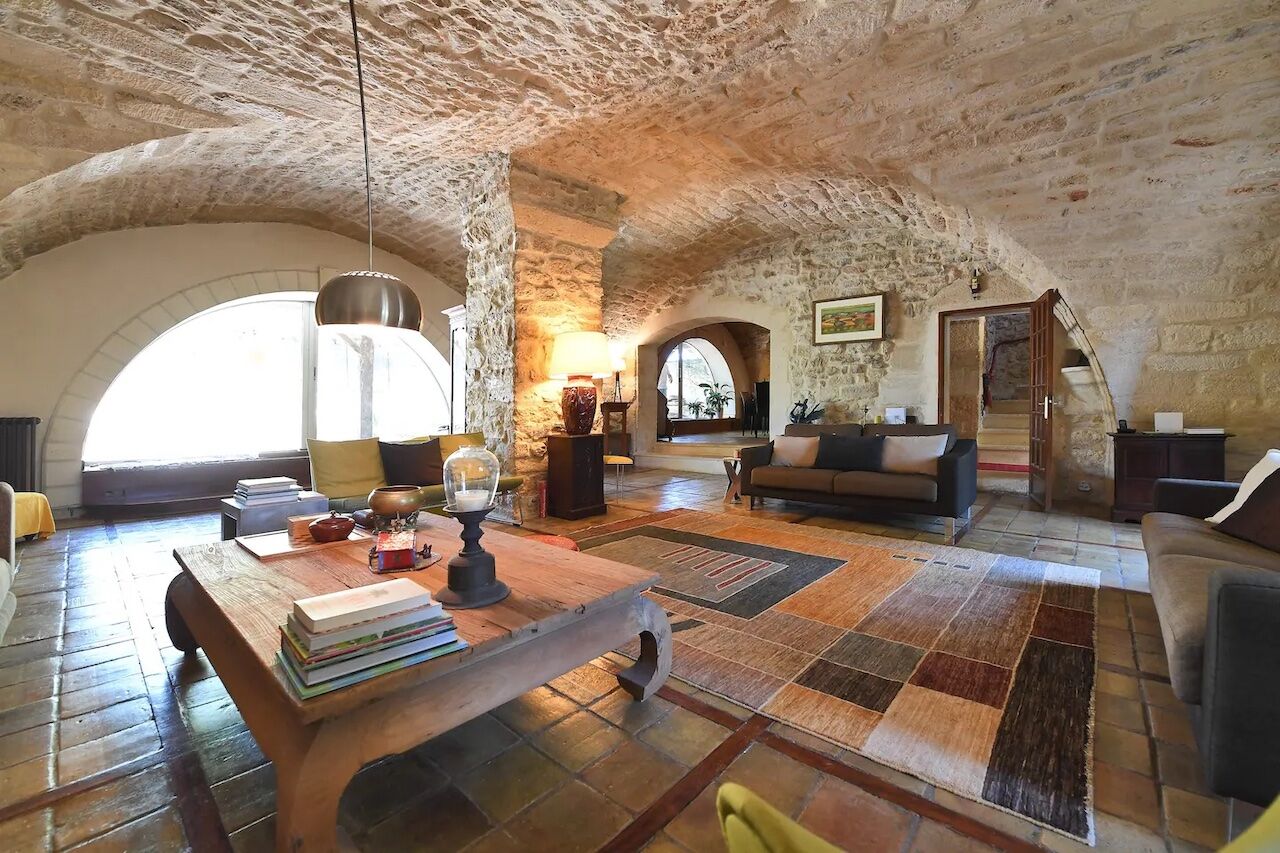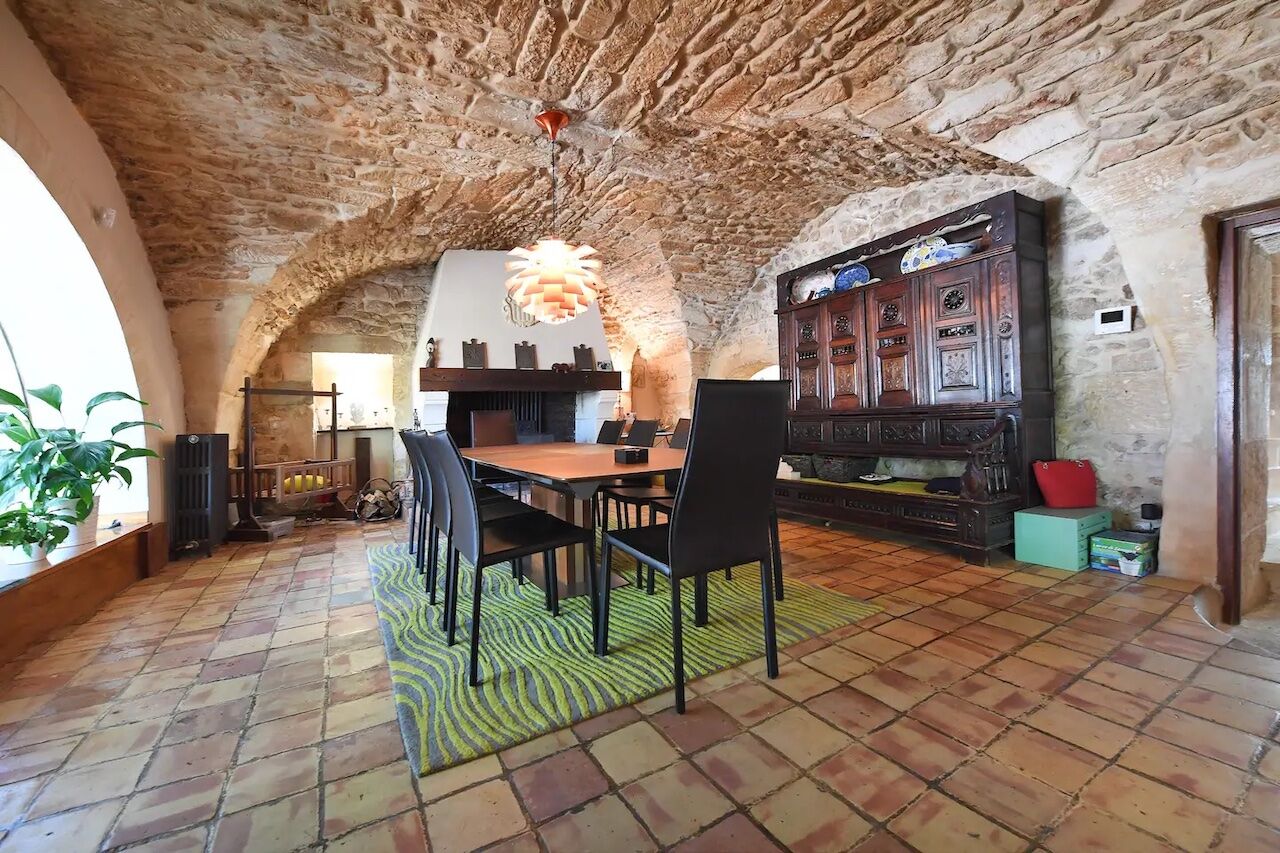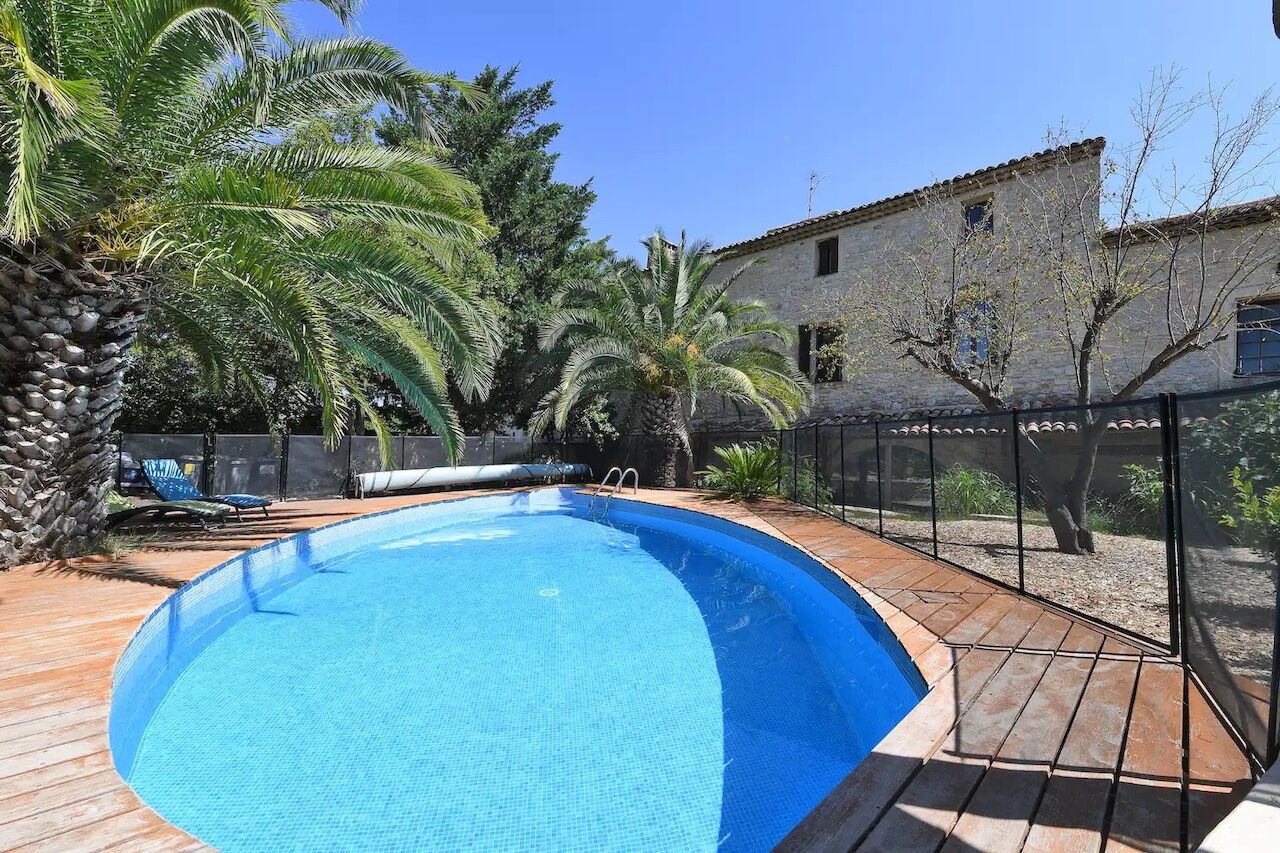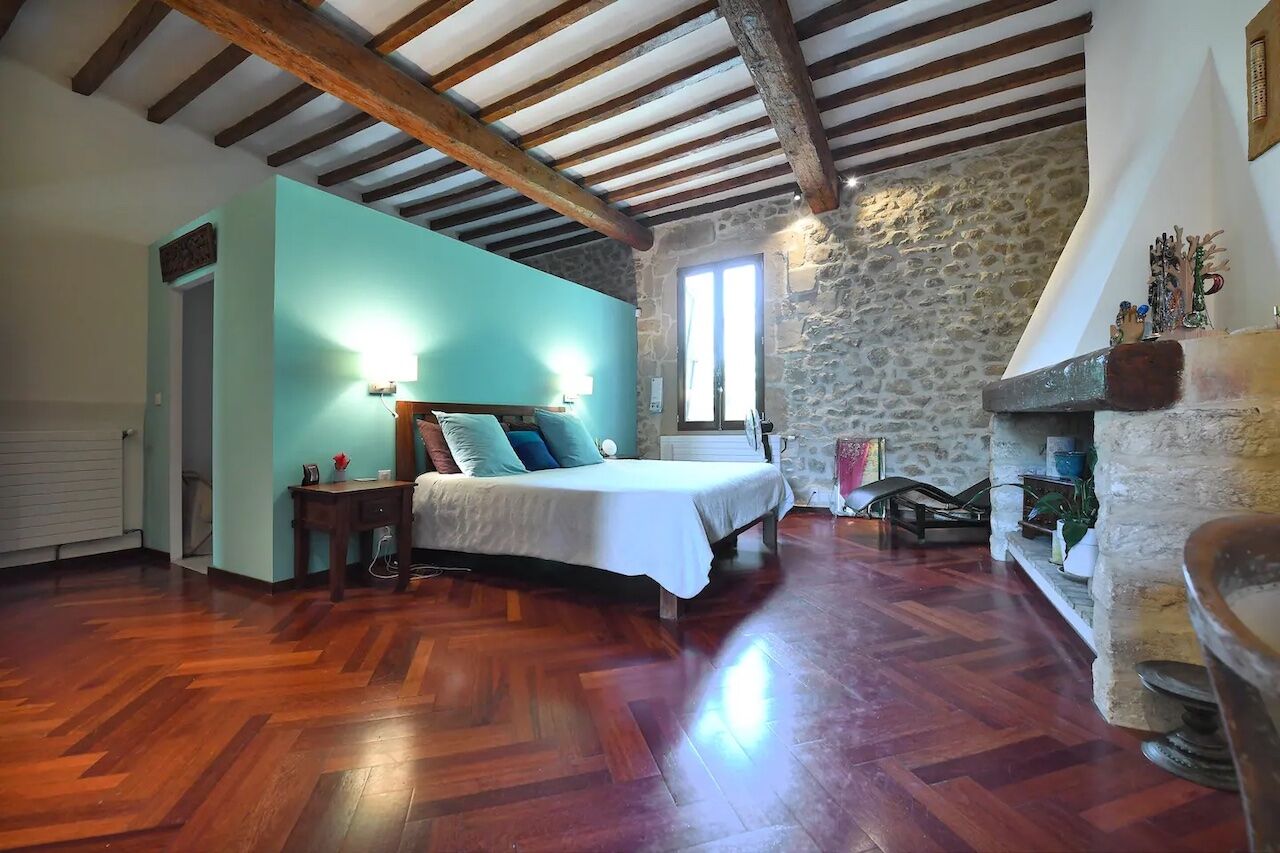 Admit it — you've always wanted to stay in a castle. This is the perfect opportunity, in the hills outside Montpellier. A "mas" is a French farmhouse, and this one comes complete with a pool, luxe amenities including an expansive yard, a chef's kitchen, and enough historic charm that you'll feel as though you've snuck away into a Disney movie. Without all the screaming kids, of course, though with five bedrooms and space for 12 guests, there's plenty of room to bring yours.
Price: $497 per night
Modern duplex loft on Masséna Plaza, Nice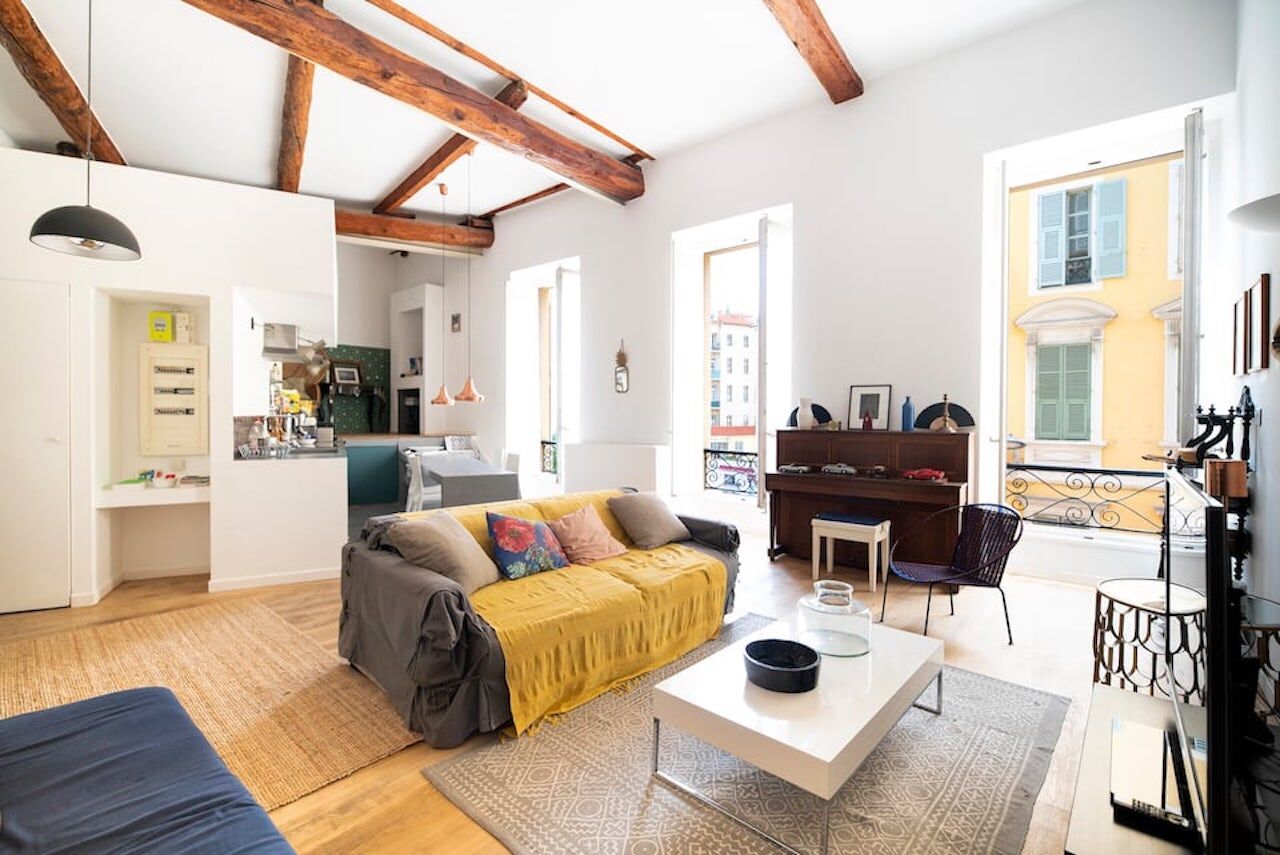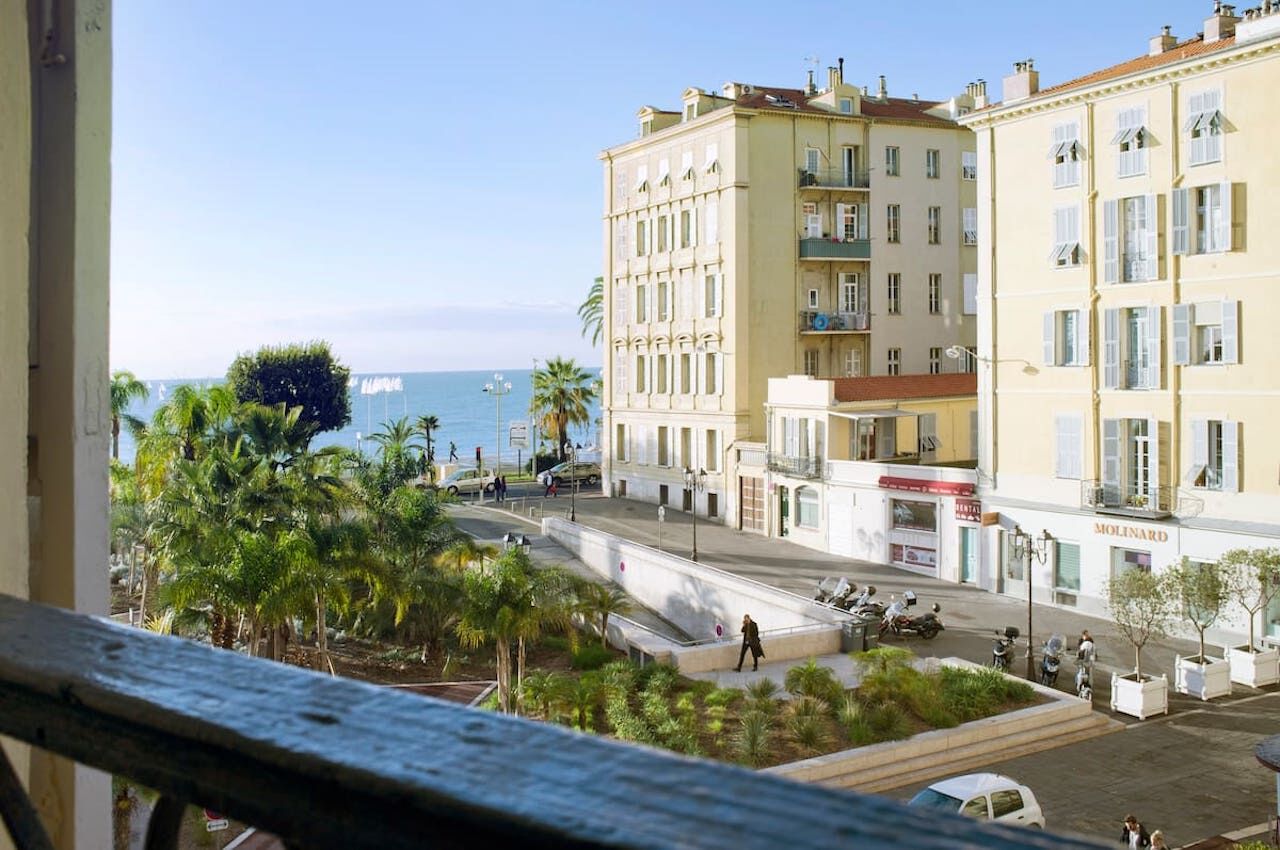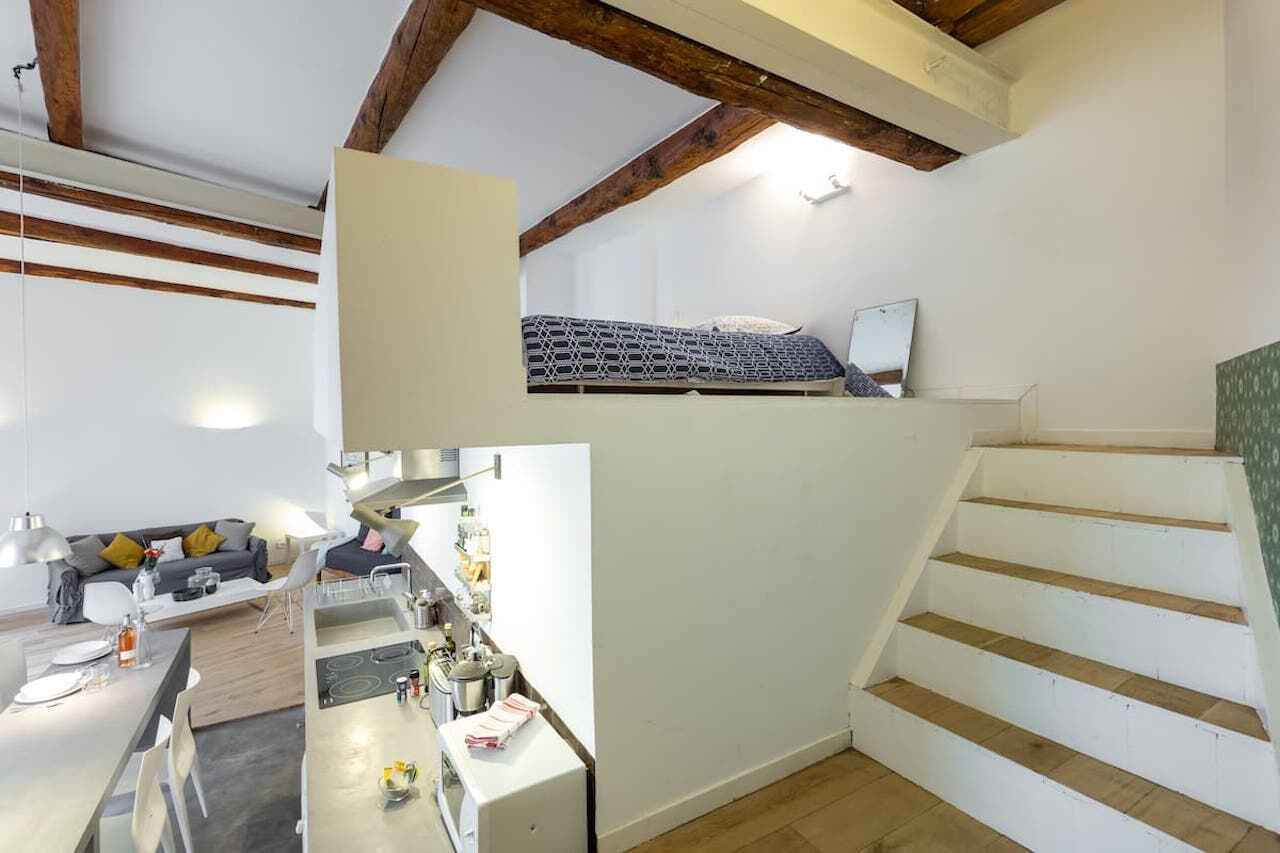 You'll be right on the gorgeous Masséna Plaza without sacrificing the proximity to the sea with this full loft in Nice. The nearby shoreline is the stuff of legend, so hit the beach (the Promenade des Anglais is only a 13-minute walk away, and the closest beach is even closer), check out Nice's Old Town, and maybe even spend a night cooking a romantic dinner in the full kitchen — all for just $94 per night.
Price: $118 per night
Sea view spa in Fabron, Nice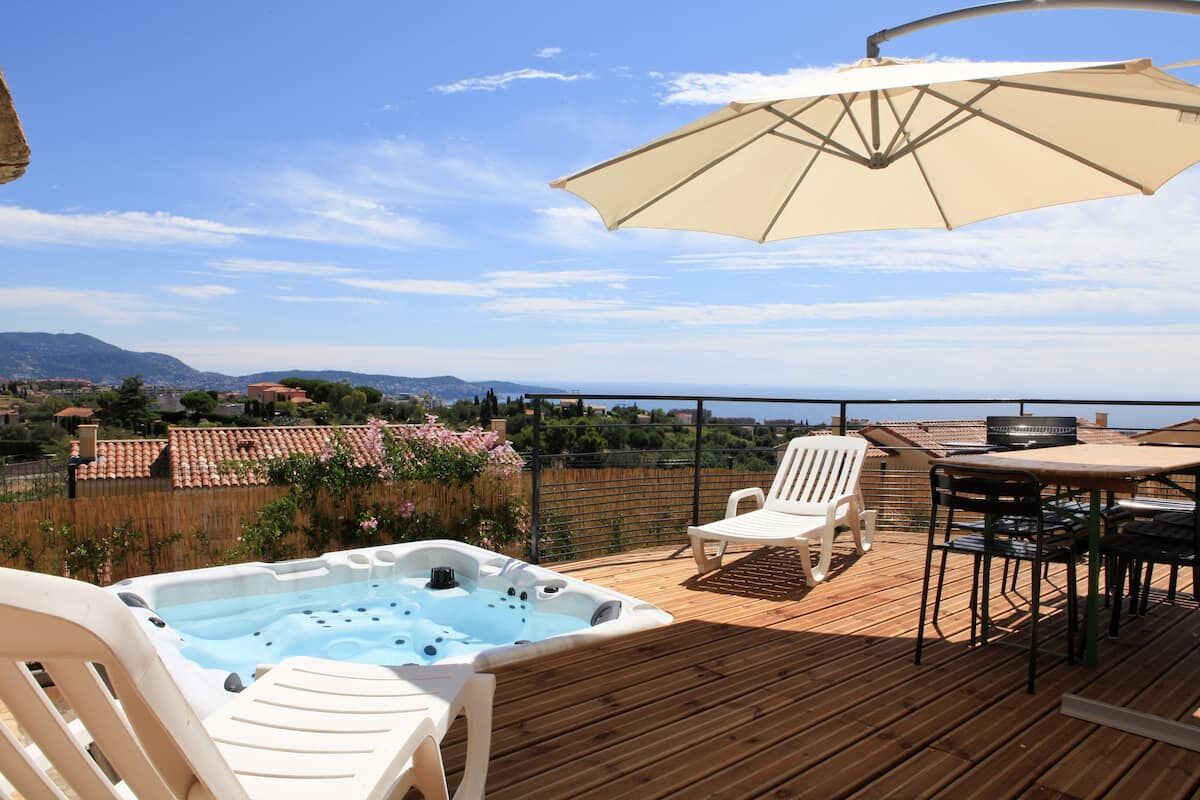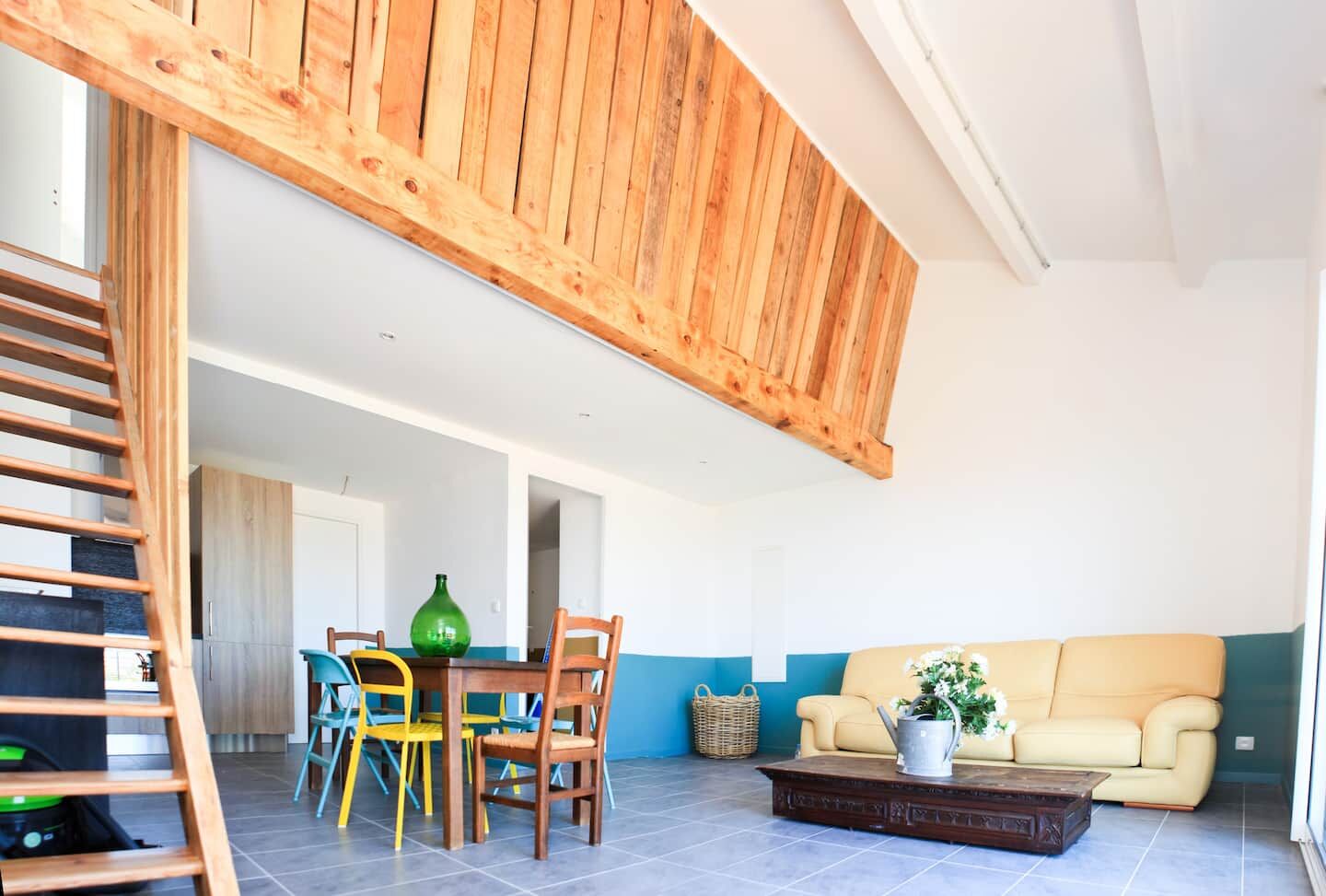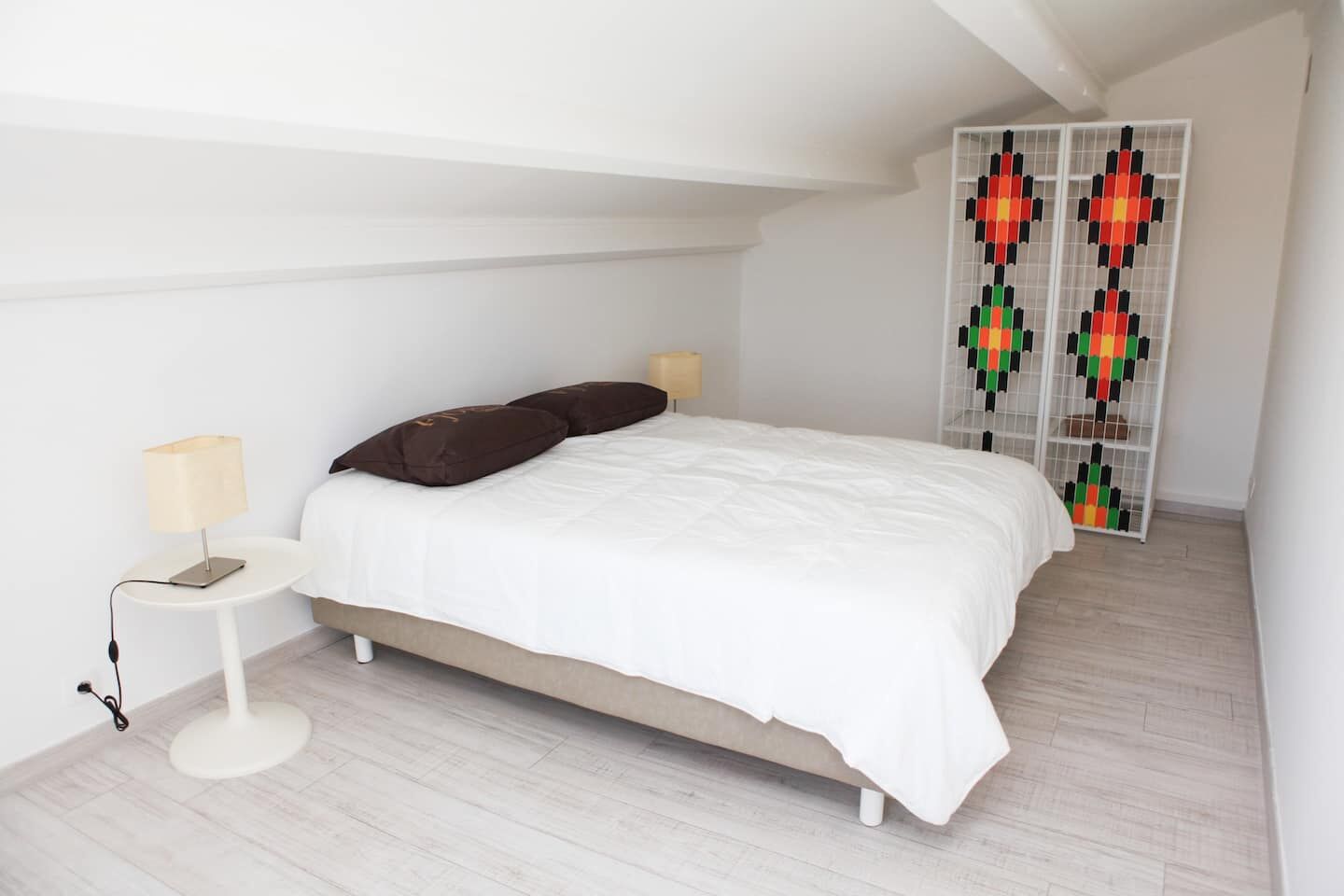 Life is good when you're sitting in a hot tub on a private rooftop that's overlooking the city of Nice. That's what's on offer here at this eight-person, renovated flat overlooking both Nice and the glittering Mediterranean Sea for only $111 per night. You'll be a comfortable distance from the bustle of the city center but close enough to the neighborhood's businesses that you'll be able to hit the boulangerie for croissants every morning. You're also not far from the restaurants dotting the waterfront.
Price: $145 per night
Waterfront house with a private beach and swimming pool, Cannes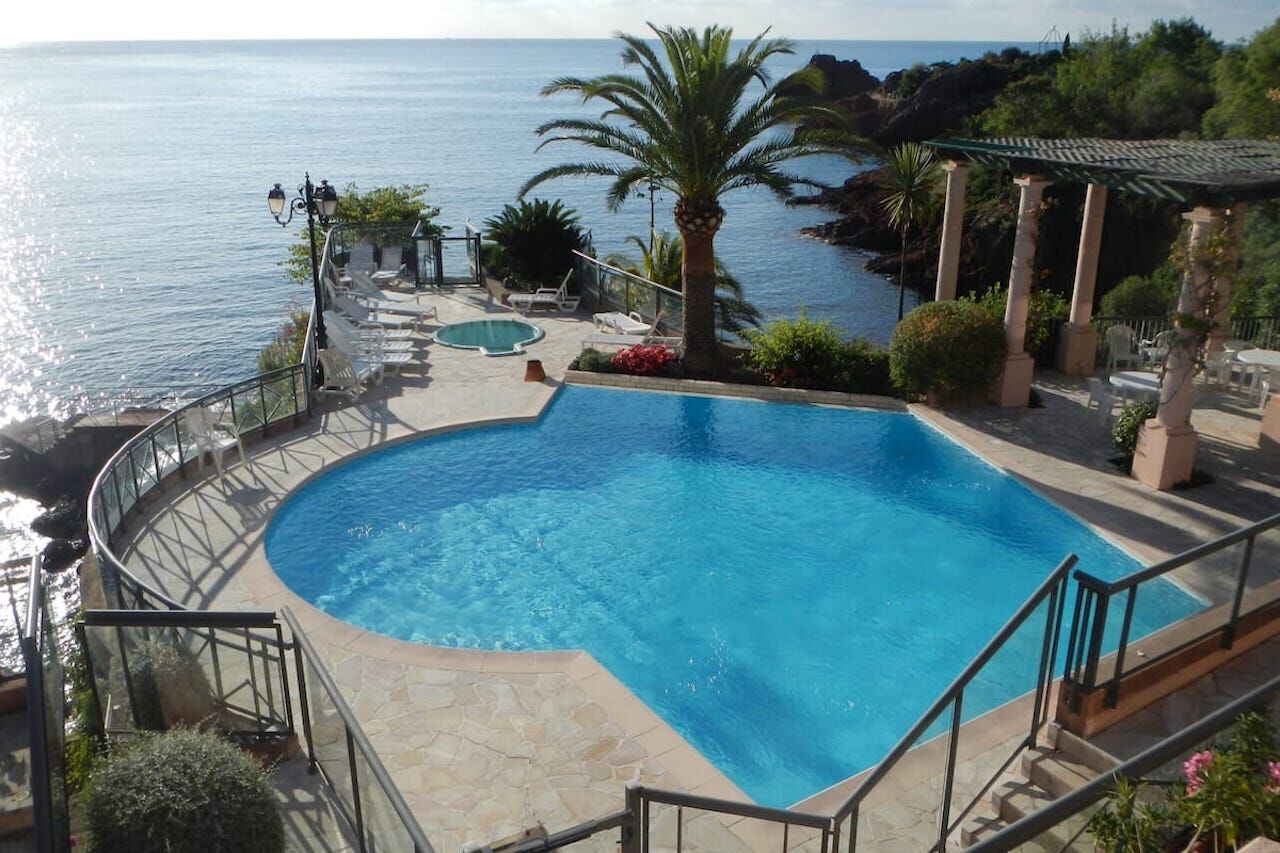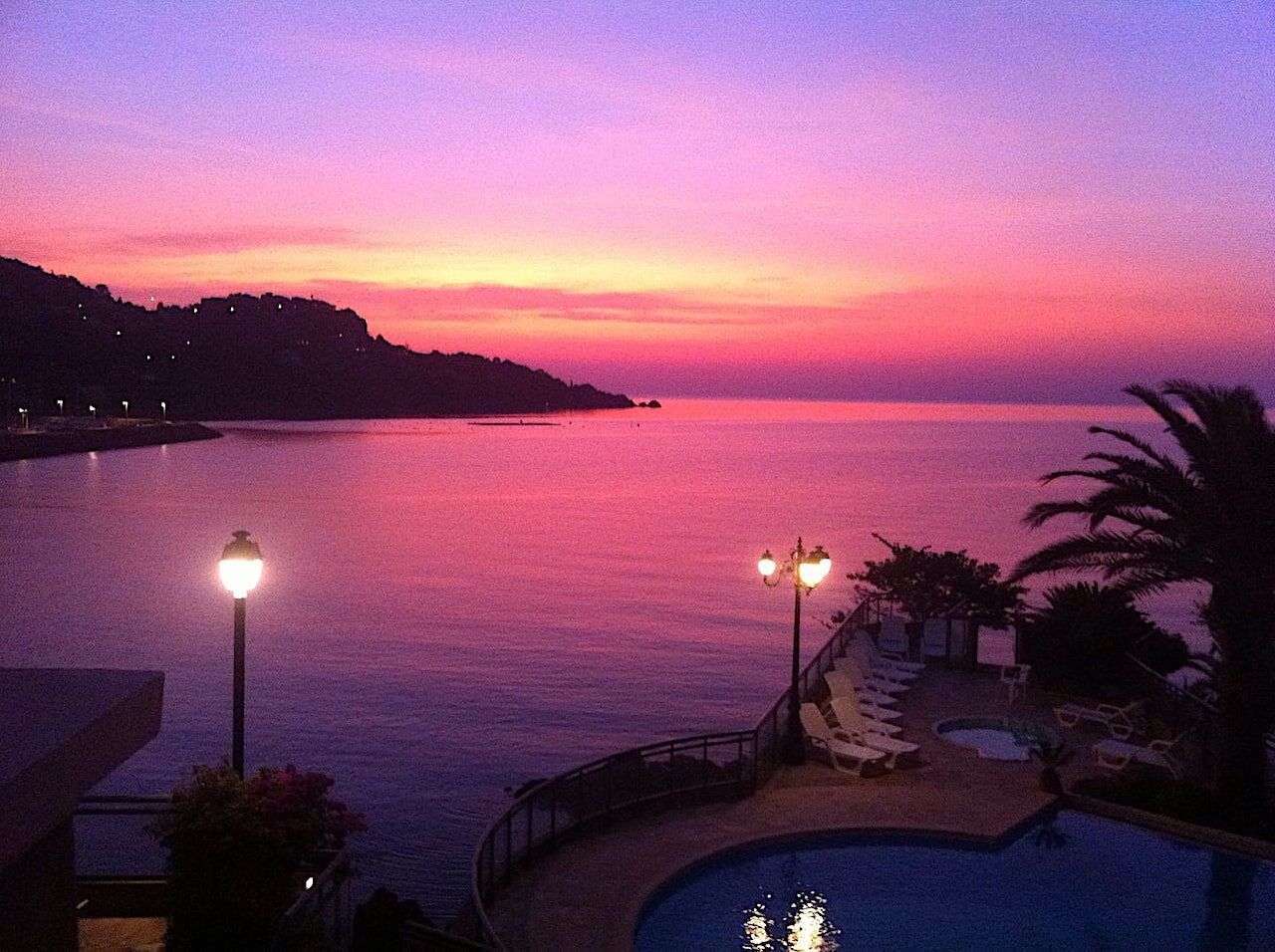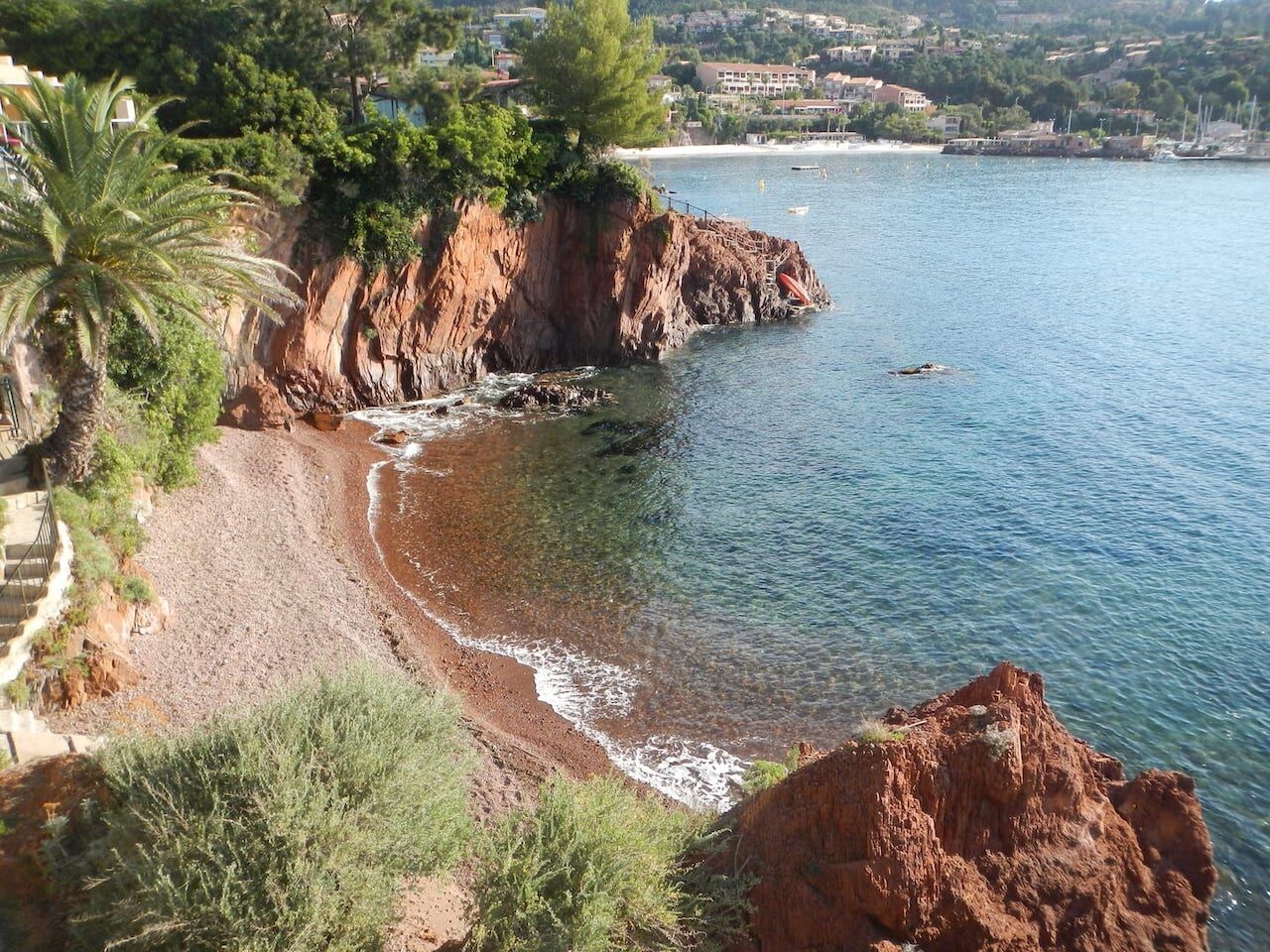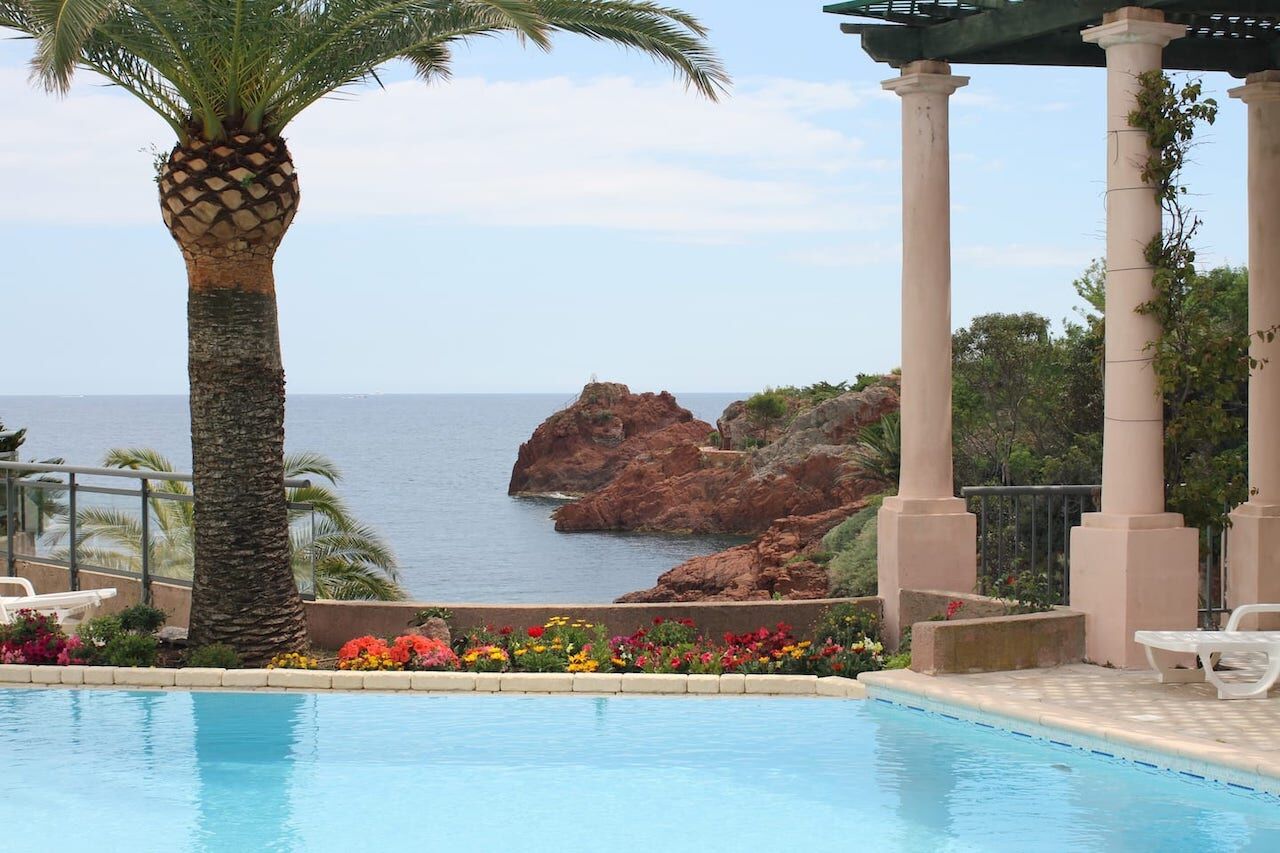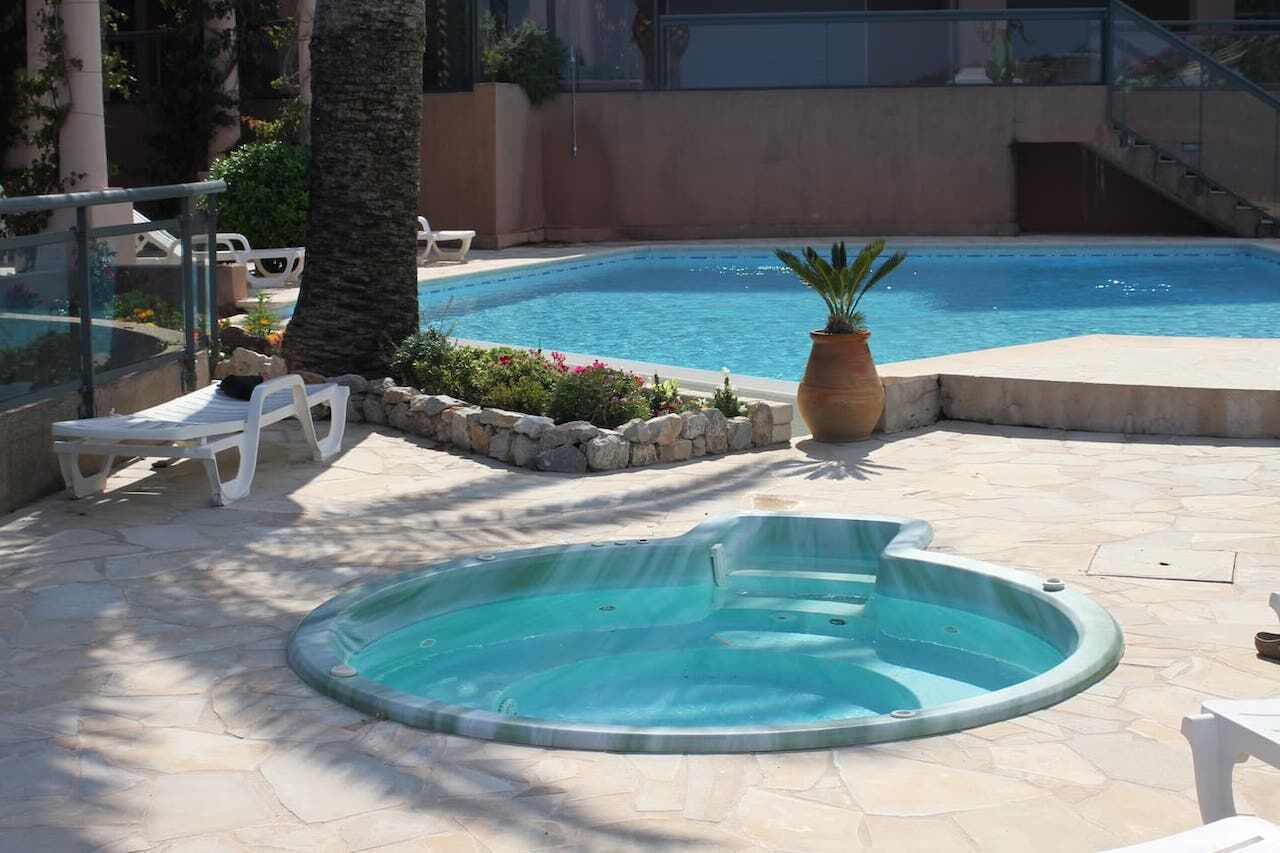 Cannes is the ultimate French town when it comes to having a glamorous, sunny vacation by the beach. And, La Croisette, the mile-long plaza that runs alongside the shore, might just be the best place in the world to pop the question — even if that question is 'Which seaside patio cafe beckons us for dinner?" The best part about this luxurious seaside spot is that you have a private beach, free from speedo-clad tourists, along with a pool, hot tub, and an entire house to relax in. Plus, you won't be sitting on that private beach all by yourself — the place sleeps five so you can bring your crew with you. All for only $111 per night.
Price: $115 per night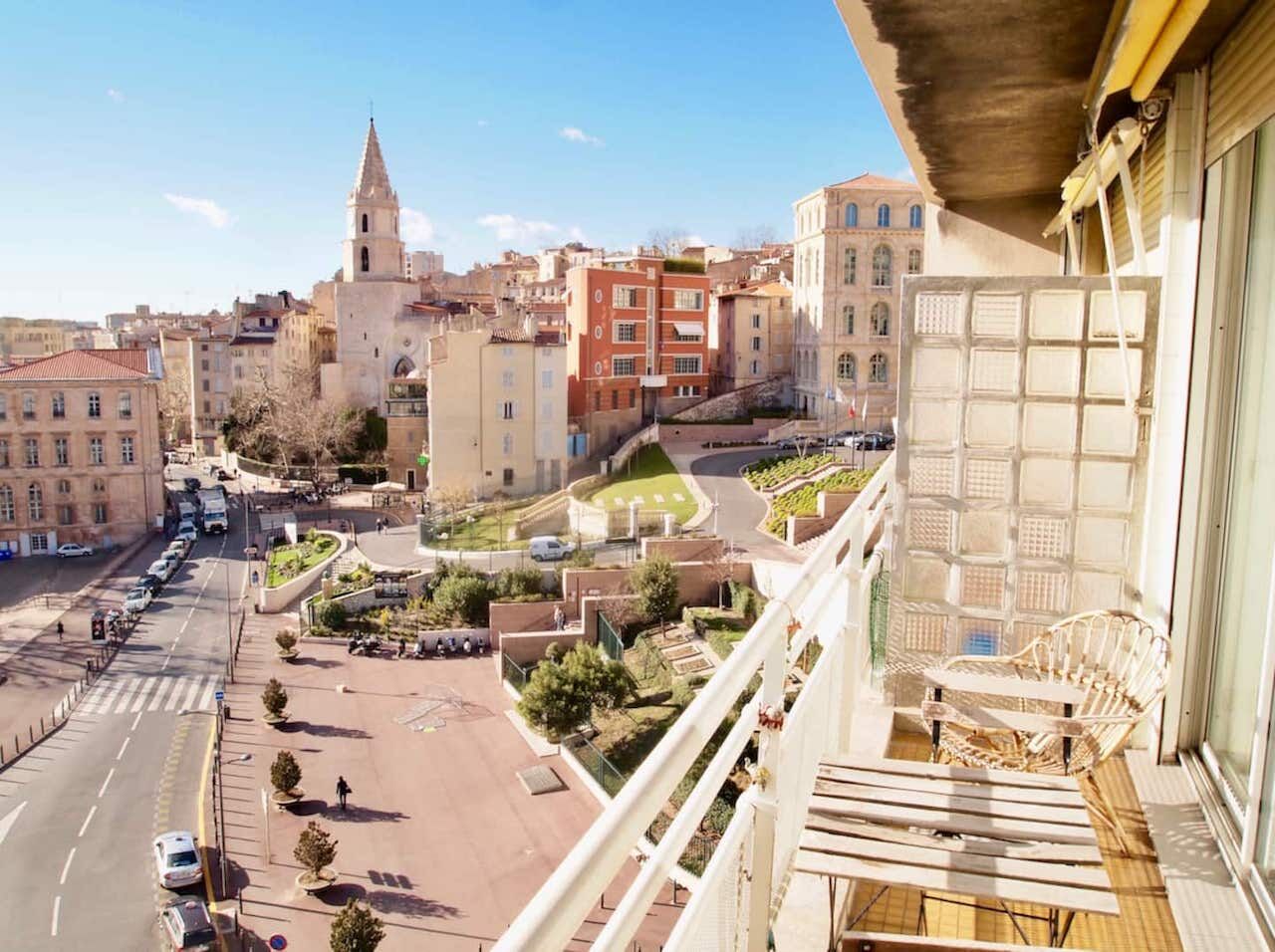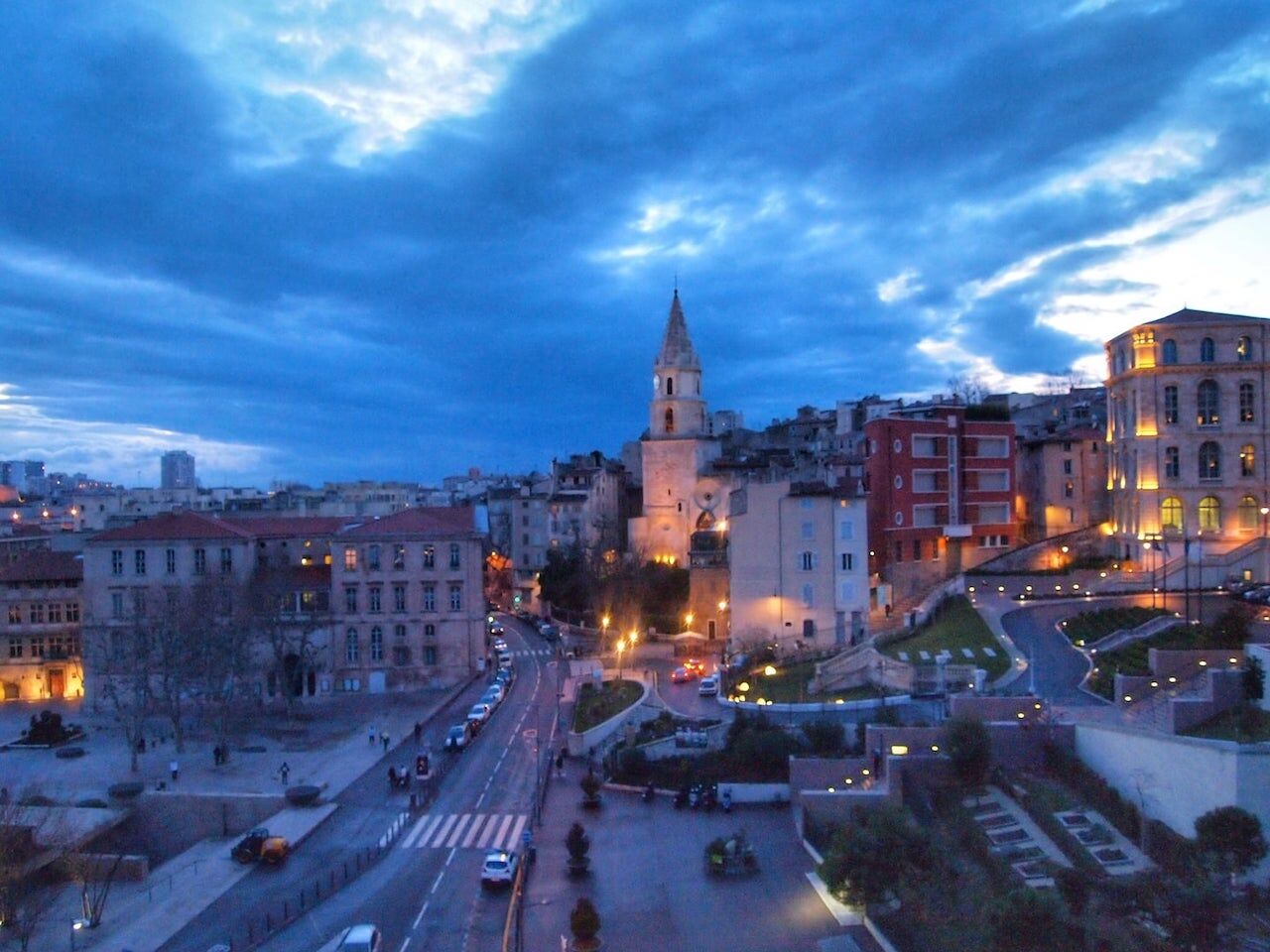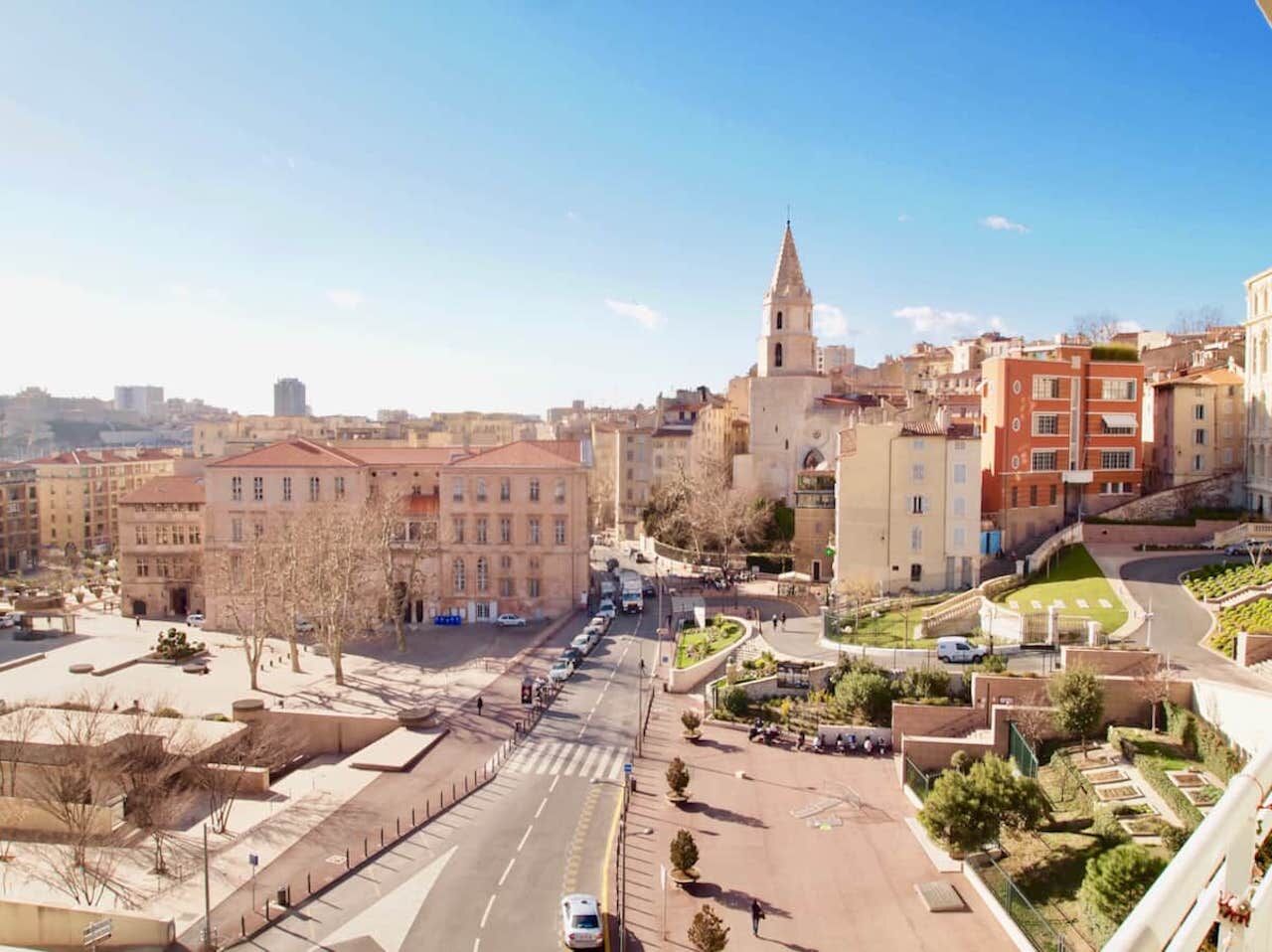 The flat itself is small, but that's okay because the location is unbeatable and it's only $63 per night. You'll be right in the heart of the city's two most exciting districts, Panier and Vieux Port, which puts you in walking distance or an easy commute to just about anything there is to do in Marseille. Meander to the Basilique Notre-Dame de la Garde, brush up on European history at the Mucem, and then chill out over a glass of wine on your balcony.
Price: $72 per night
Studio with amazing sea view, Toulon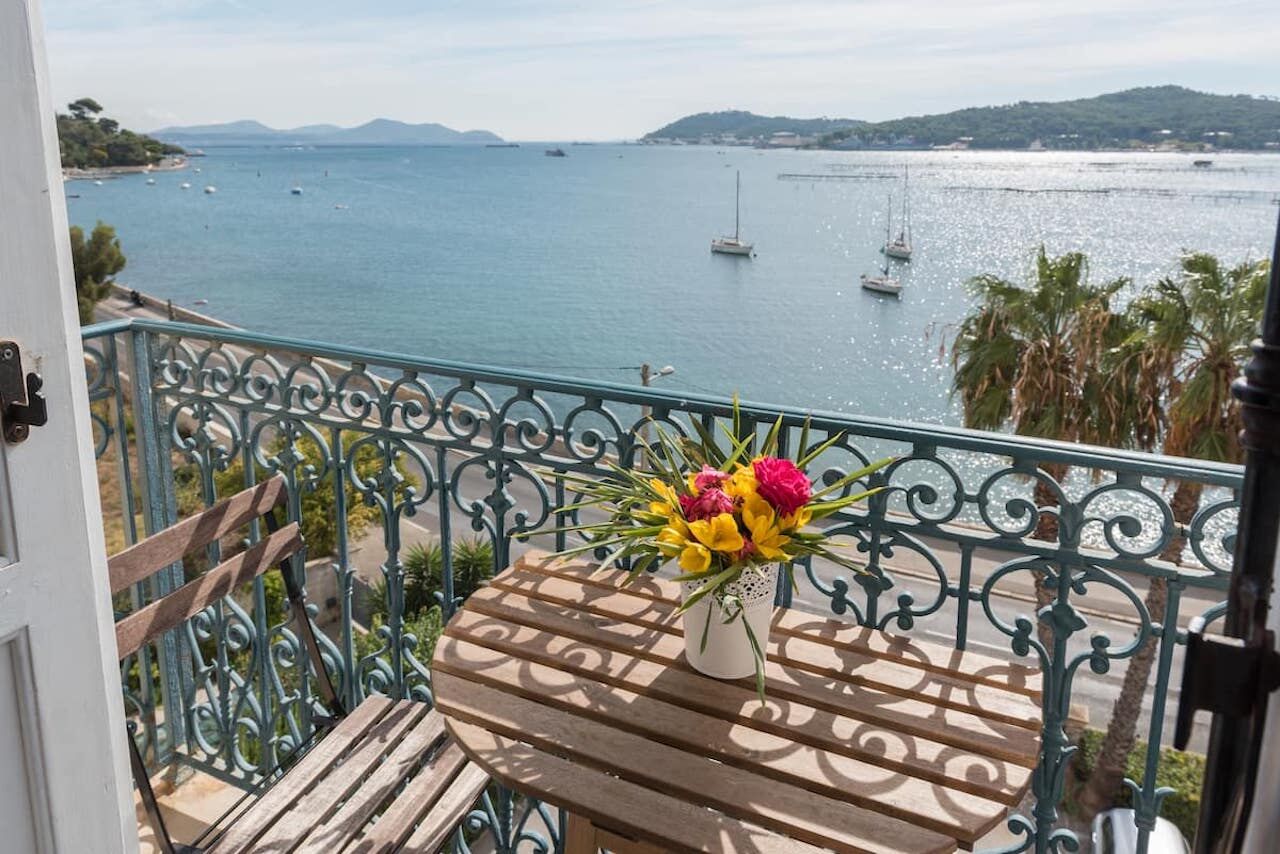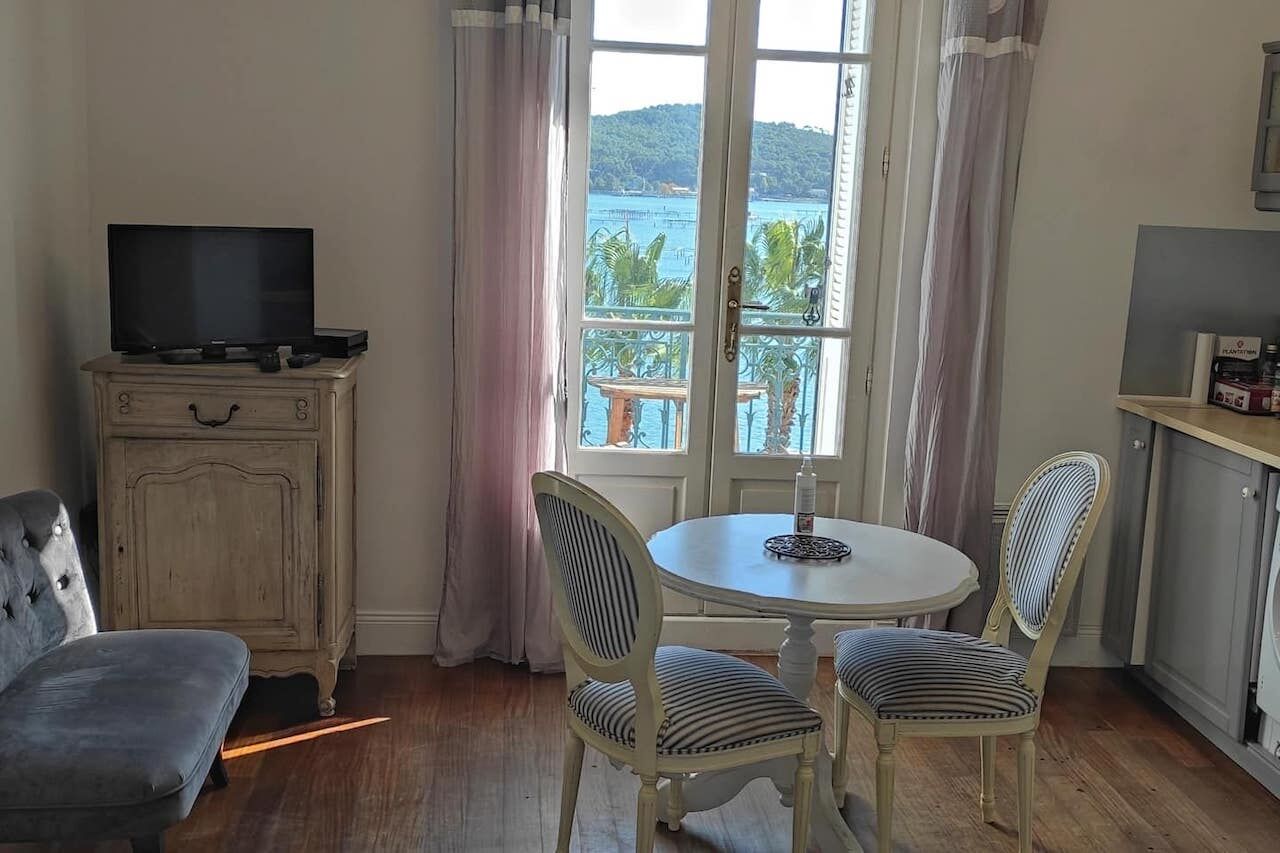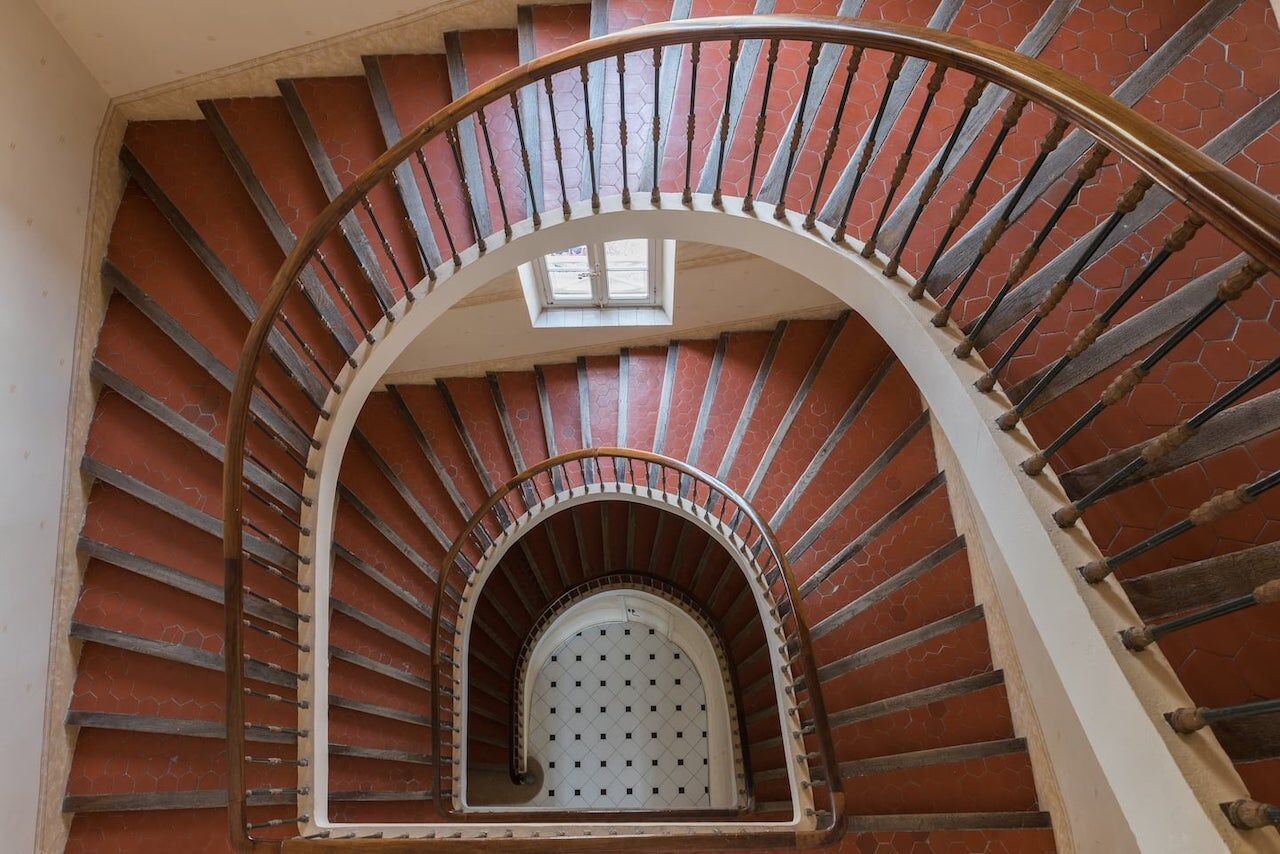 This one's a studio but you won't find a more romantic spot in all of Toulon — especially for $57 a night. The Mediterranean Sea is right across the street and you can walk to the restaurants, food markets, and cultural attractions that make up the city. After a day on the town or at the beach, make your way back to relax on the balcony overlooking the water.
Price: $71 per night
Private guesthouse right on the water, St. Tropez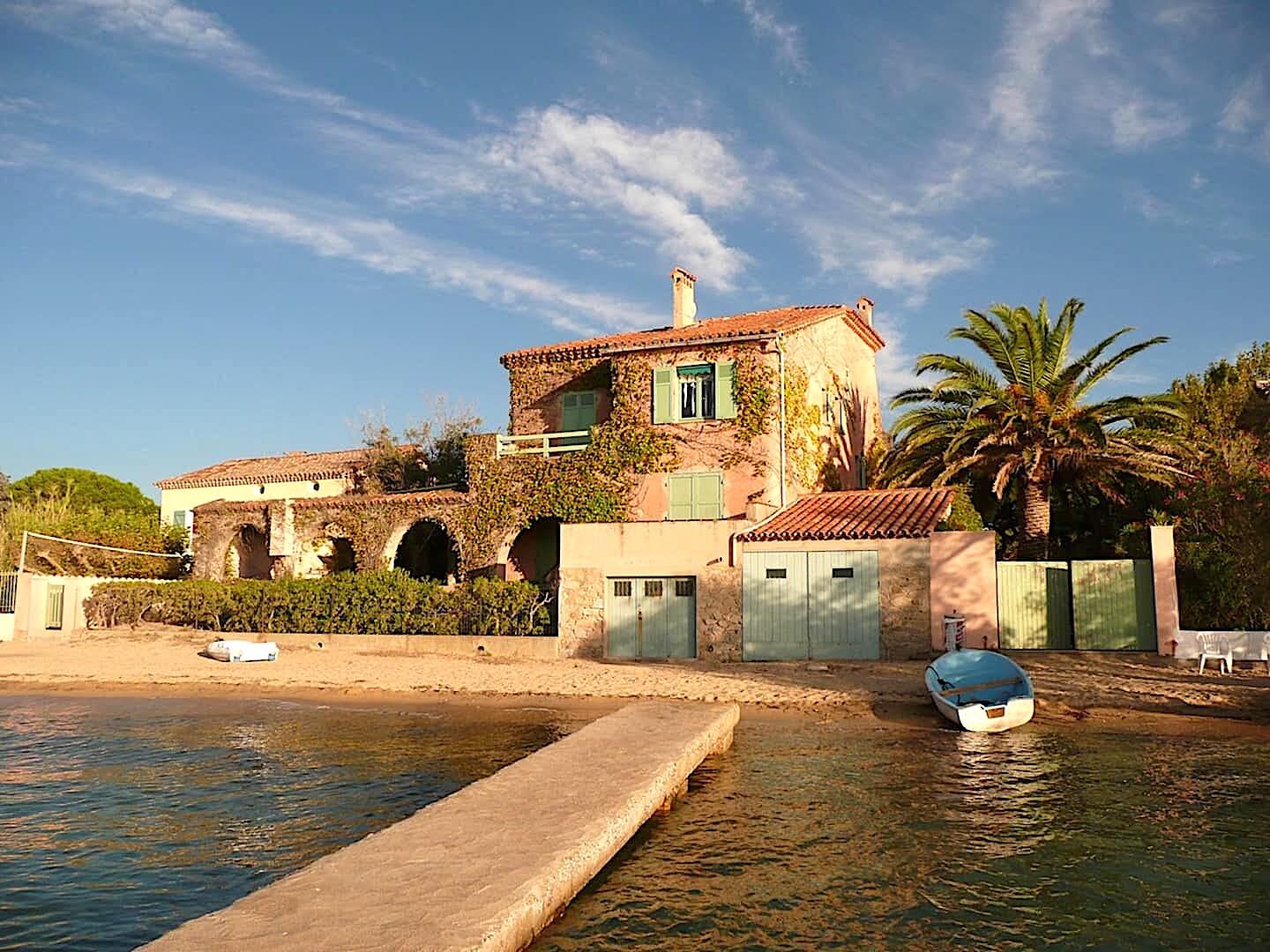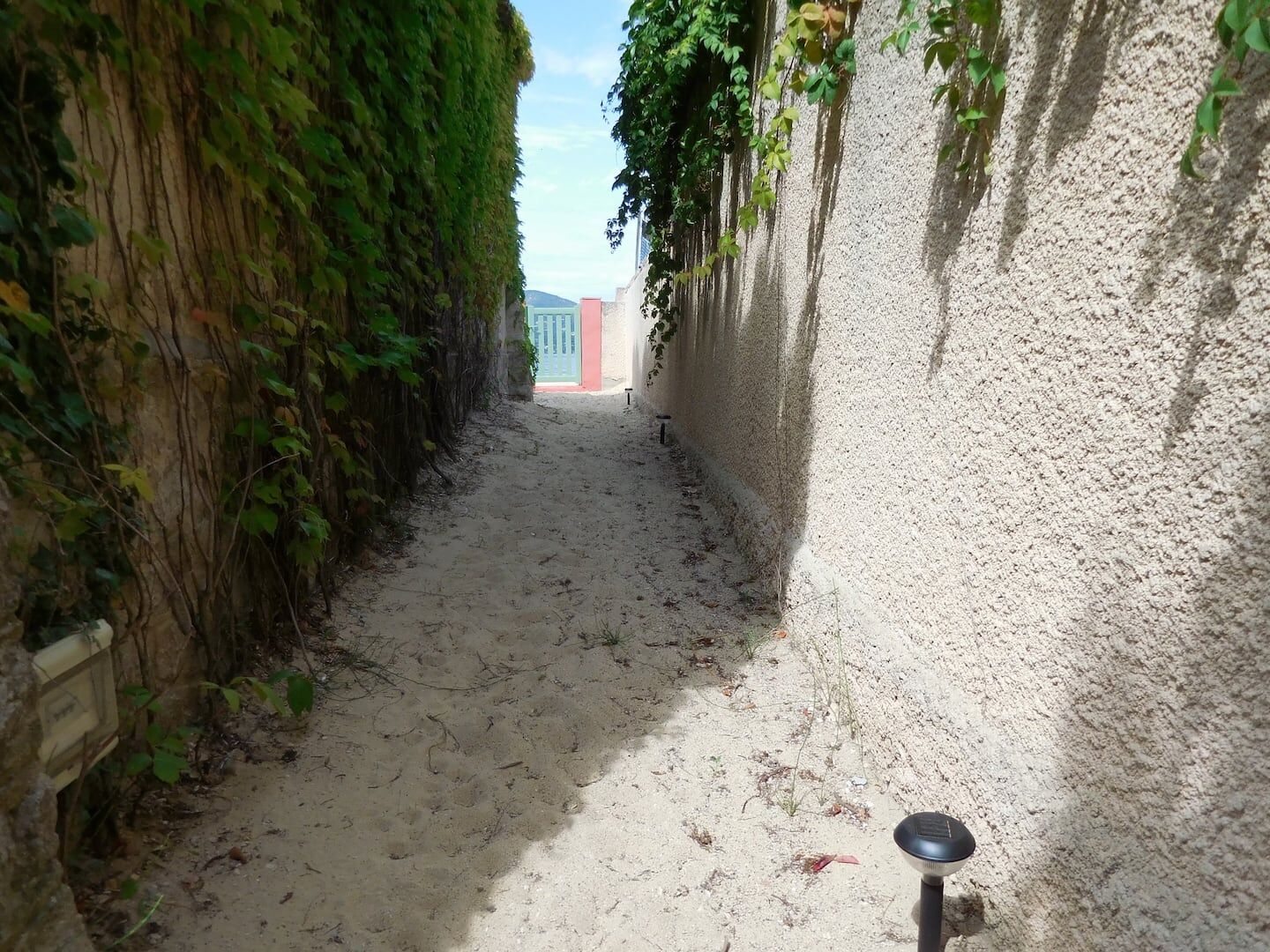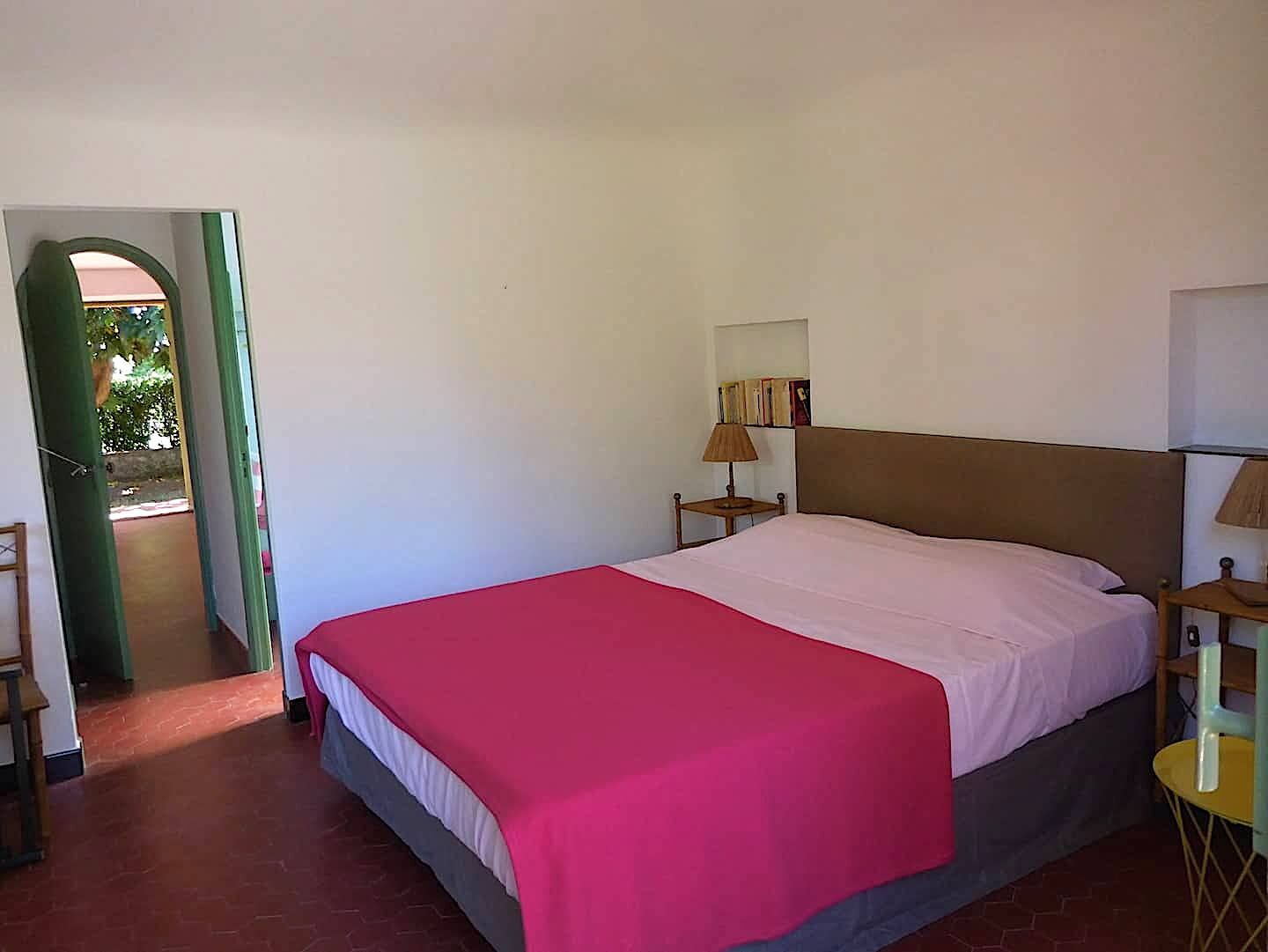 This private guesthouse which sleeps two and is literally steps from the water is quintessentially tropézienne. The color and rustic decor of the house, the yard, and the location could not lend to a more authentic experience. St. Tropez is small, but it's a Mediterranean destination that packs a punch. So, after you've walked through the neighborhood and checked out the old port, stroll back to your place and relax by the water.
Price: $181 per night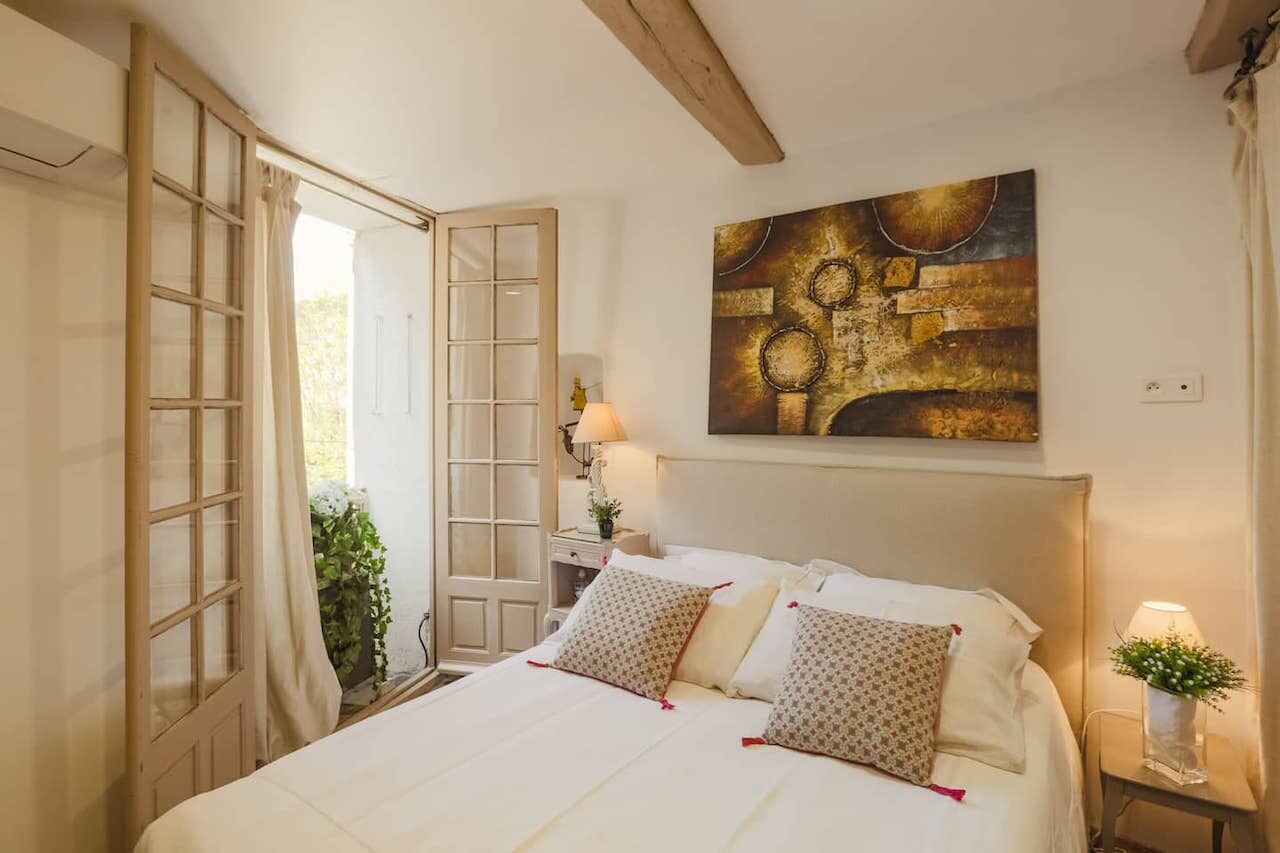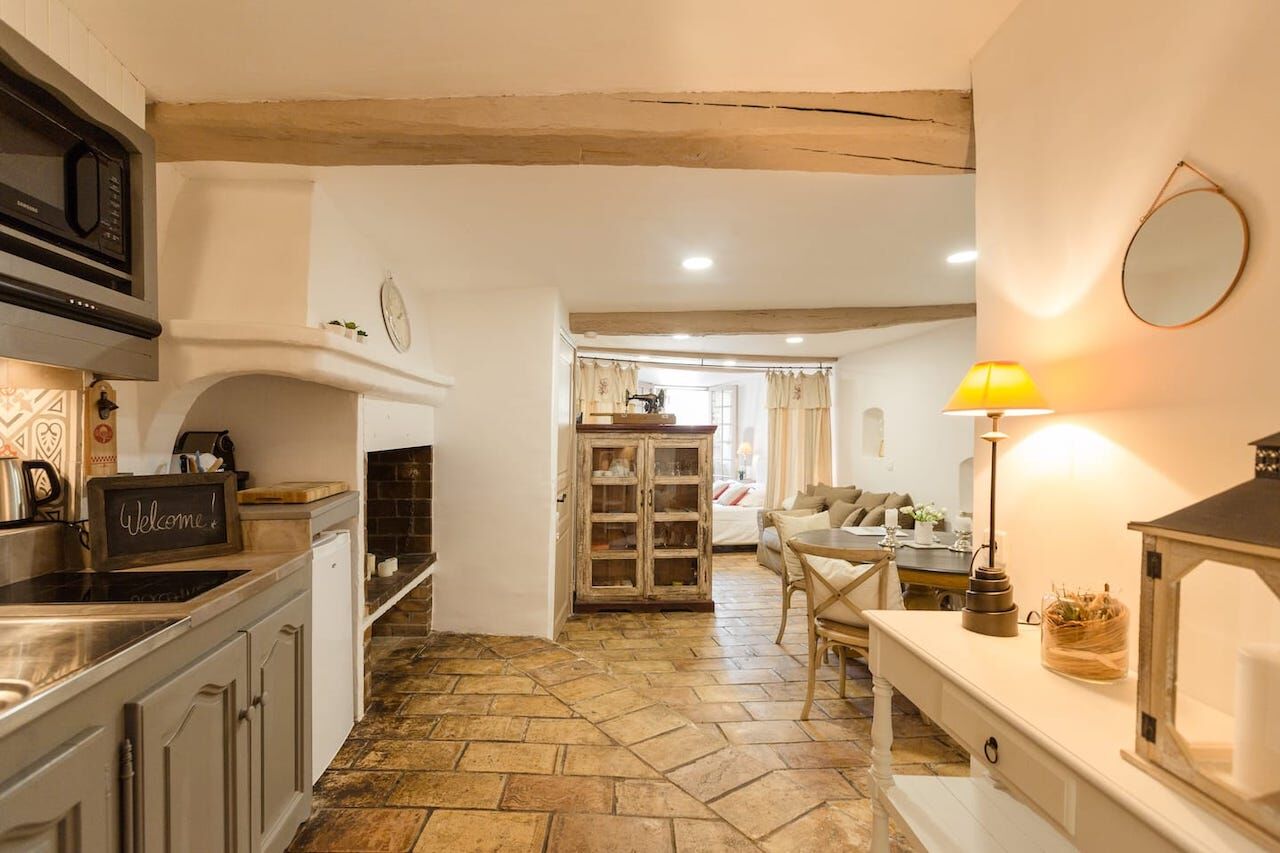 This quaint studio apartment located in the heart of Saint-Paul-de-Vence is just what you need if you're looking for an accommodation that screams French character. From there, you'll be able to easily plan your own tour of the city center's historic buildings and check out the many galleries and art studios. You can also gaze out the window at the skyline as you lie in bed, winding down after a day of exploring the town. Despite being a studio, the flat sleeps four to help you split that $106 per night rate.
Price: $109 per night
Quiet and charming house in downtown Montpellier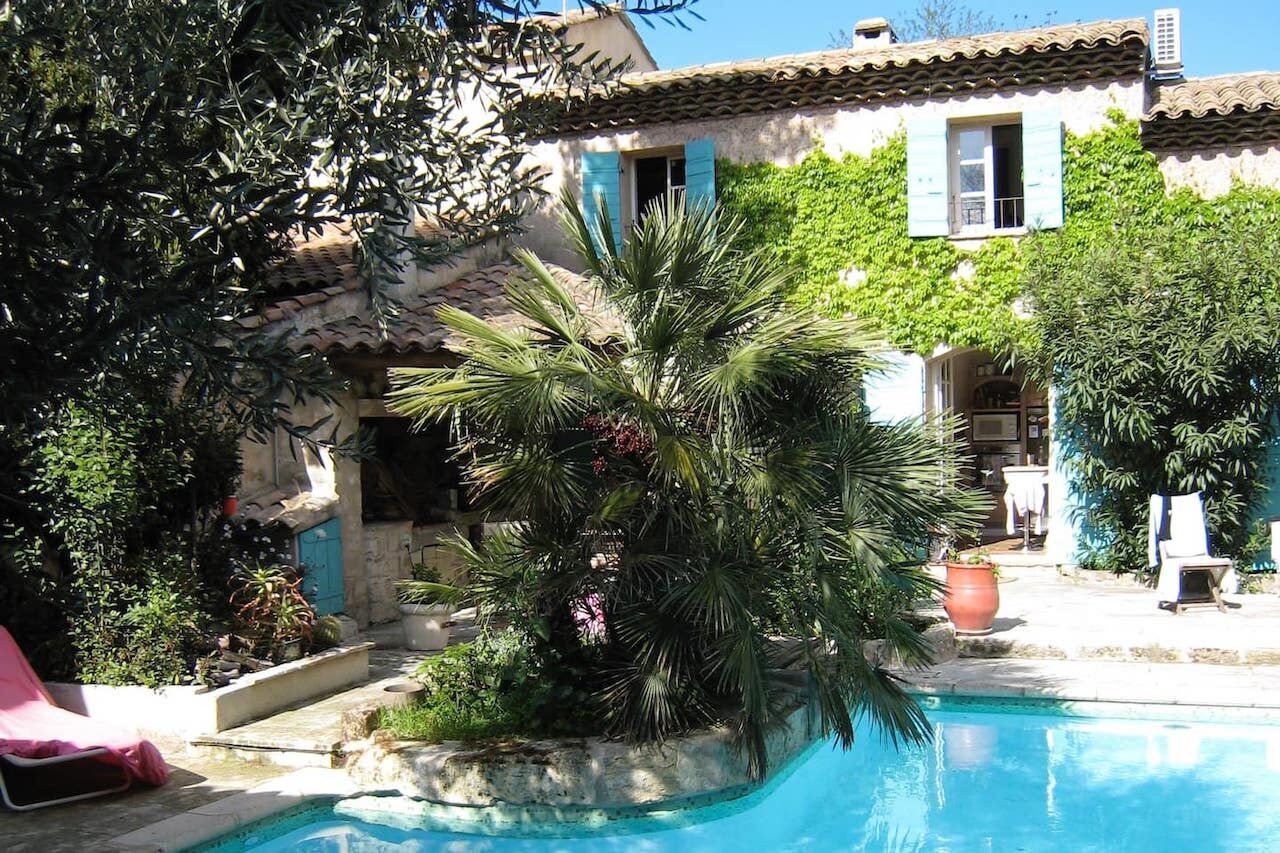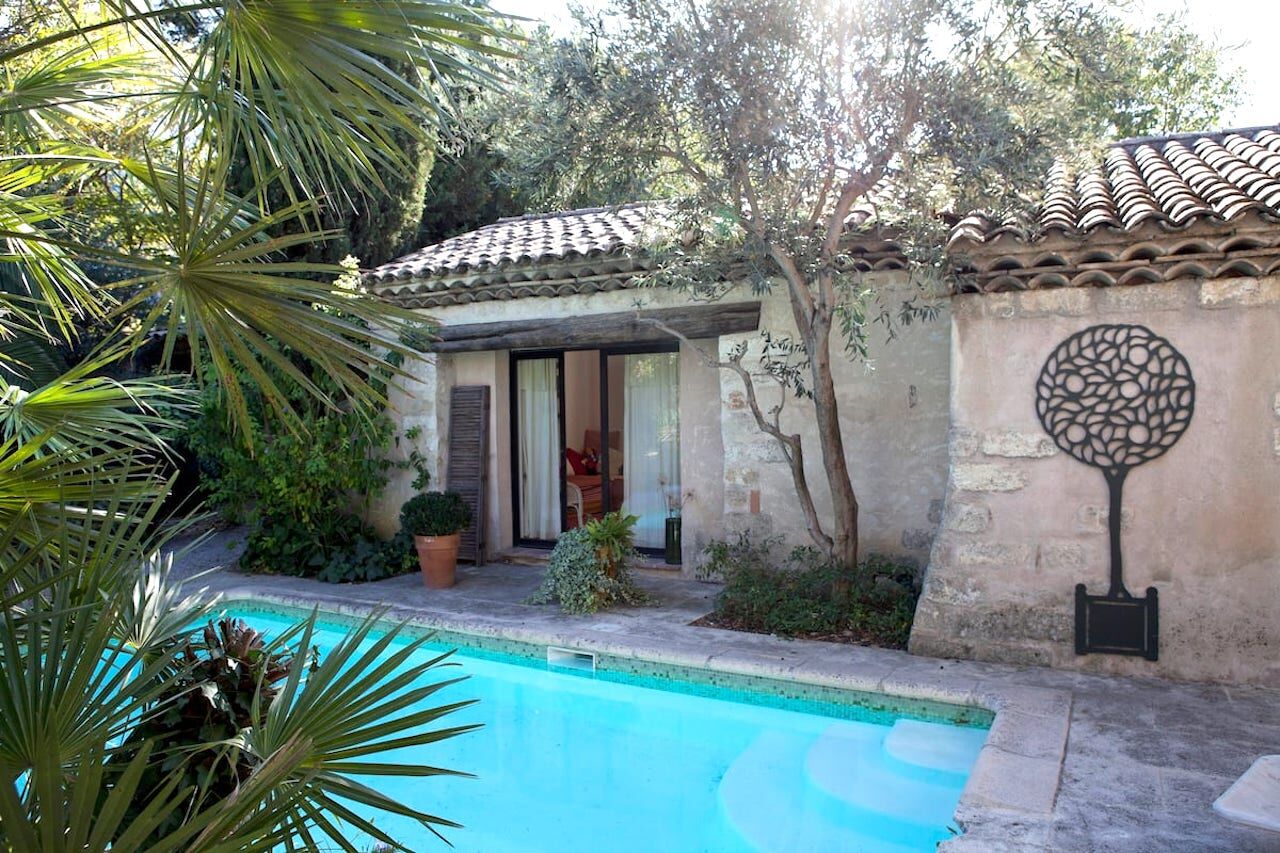 The listings in Montpellier are compact and cheap, but certainly don't skimp on city views. This guesthouse sleeps four right in the heart of the city, close to the tram station (which will take you to the beach), the city's markets, and museums (only a 10-minute walk away). The rental has a garden and pool on site, and is built and designed in a manner that encapsulates the city's historic charm.
Price: $54 per night
5-person flat in a fancy resort, Grimaud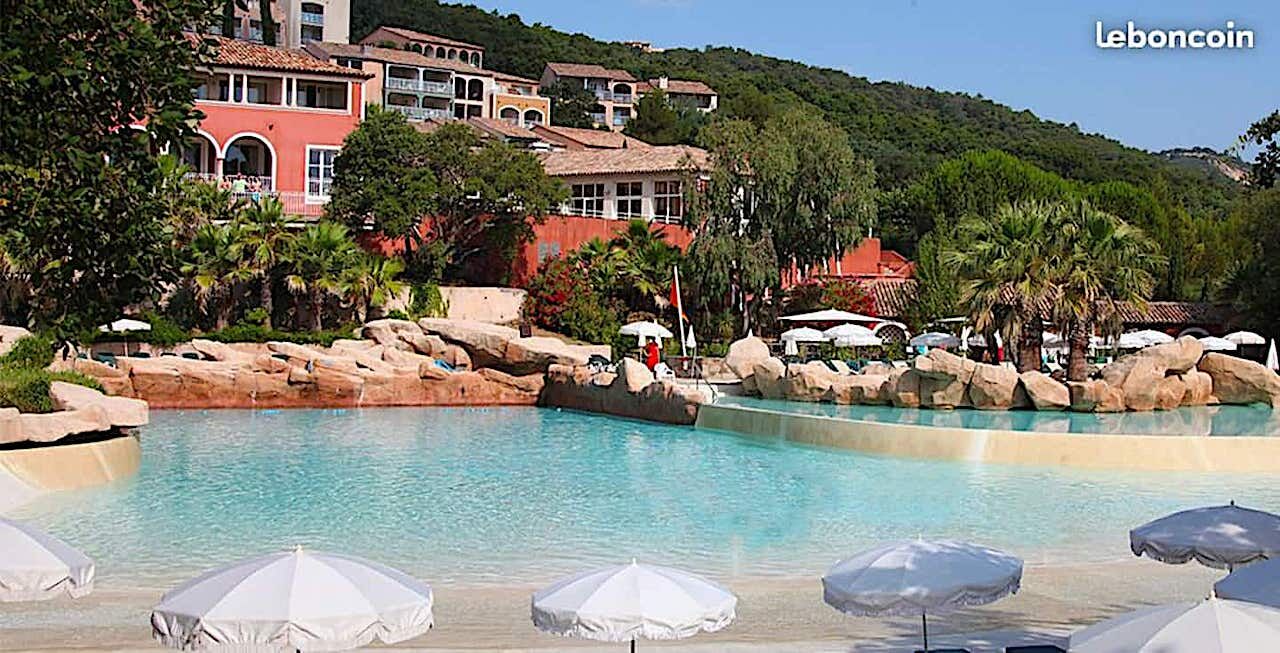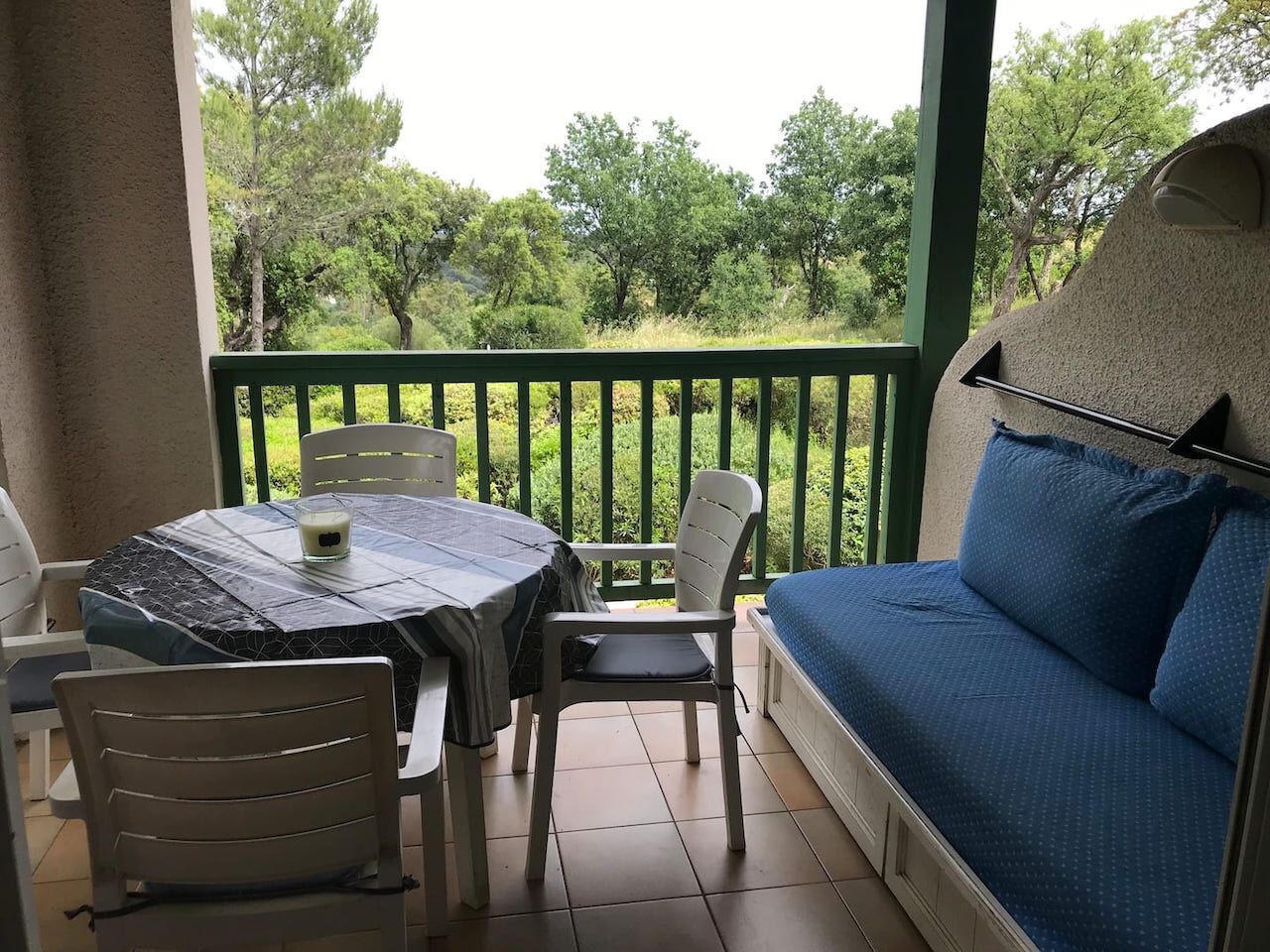 This apartment and the surrounding property is a resort in itself, complete with a large pool and pristine views of the waterfront and encompassing nature. Plus, if you look closely at the photos within the listing, you'll notice the onsite waterslide. Not bad for $82 per night.
Price: $82 per night
A version of this article was previously published on July 24, 2018, and was updated on February 22, 2021, with more information.
More like this
What did you think of this story?