Learn Astrophotography and Capture Colorado's Night Sky on This Incredible Airbnb Experience
Photography allows people can capture the best moments of their lives. There are many different types and forms of photography that anyone can get into, none more interesting to the naked eye than astrophotography. Astrophotography is photography involving astronomical objects — stars, planets, and the rest of the cosmos — and events or areas involving the nighttime sky. Experience and take astrophotography to a new level with an epic Colorado astrophotography experience.
This Colorado astrophotography experience is the perfect place to start, whether you're a beginner or someone who wants to get back into the astrophotography field. The company Colorado Astrophotography takes guests and connects them on another level with nature that they have never explored before. This Colorado astrophotography experience teaches guests the ins and outs of shooting and how to take optimal astrophotography shots.
The company Colorado Astrophotography is not only educating those on astrophotography but creating new astrophotographers, a one-of-a-kind experience, and having one left with incredible photographs and memories to look back on. The company spoke with Matador about the astonishing experience and how to begin if you're thinking about it.
We hope you love the astrophotography experience with Colorado Astrophotography! Just so you know, Matador may collect a small commission from the links on this page if you decide to book a stay. Listed prices are accurate as of the time of publication.
Want to know more about the night sky and how you can capture amazing photos of it? Then check out this Colorado astrophotography experience on Airbnb.
Traveling to Colorado? Check out Matador's Colorado accommodation guides to the best places to stay across the state: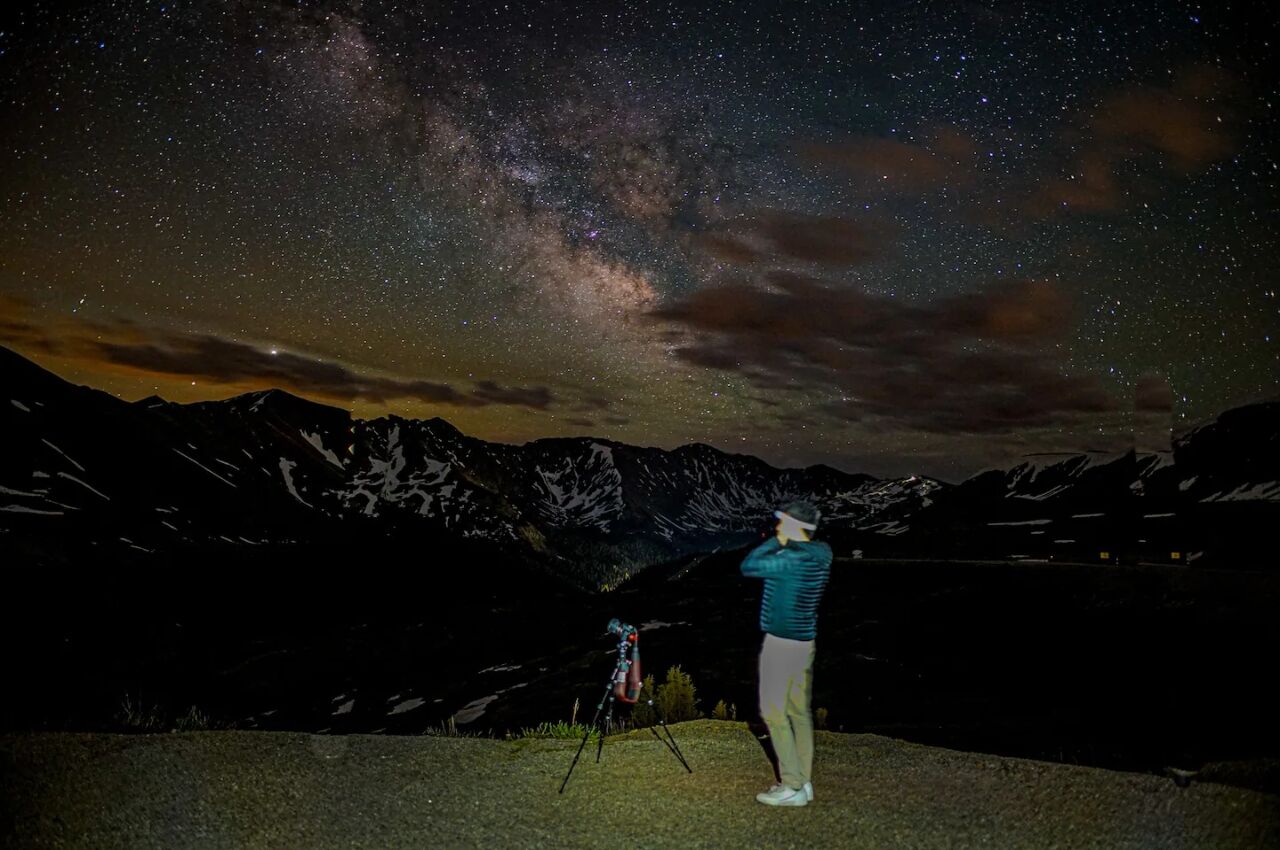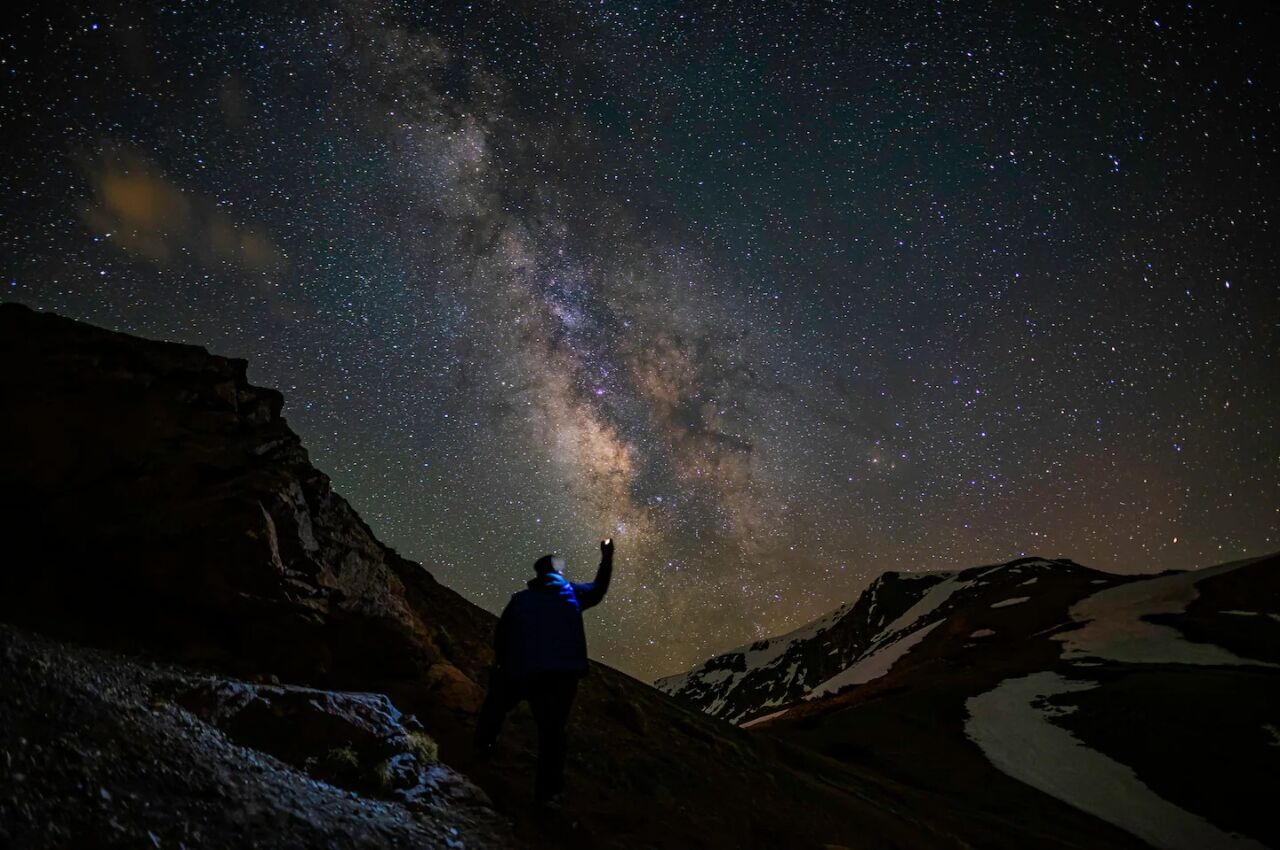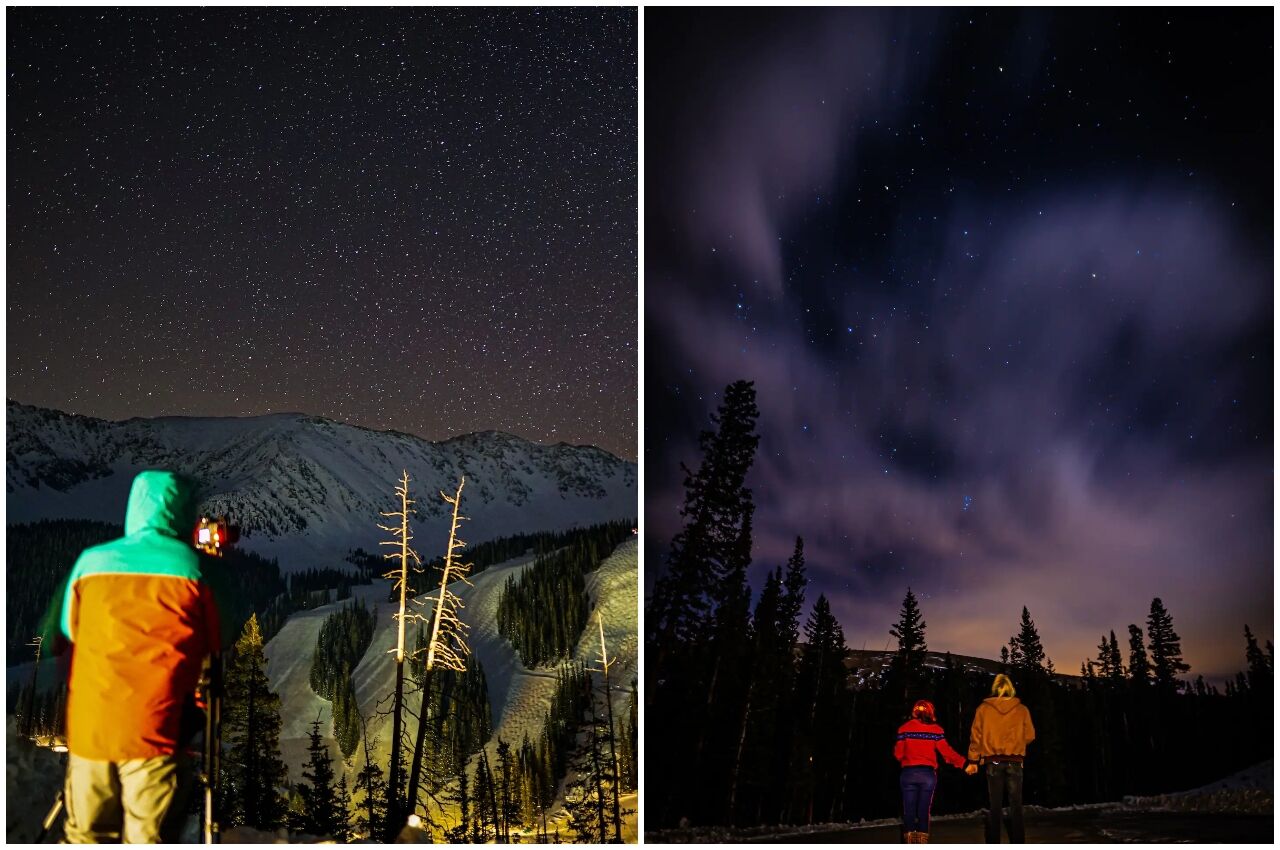 This interview has been edited for length and clarity.
Matador: When did you begin astrophotography, and how did this experience start?
Colorado Astrophotography: Photography I began over 20 years ago, but it wasn't until about five years ago that I mastered astrophotography and completely fell in love. This experience started about four years ago. I have some Airbnb properties, so when they opened up experiences in the Denver area, As years rolled by and the pandemic hit, I turned 40 and decided to go for it full time. That's when it was no longer just an Airbnb experience but became my business, Colorado Astrophotography, and now we partner with various booking platforms and have our own.
When is the best time for astrophotography in Colorado?
All the seasons have different advantages, but my favorite time of year is in the late summer or early fall. The milky way is visible right after sunset, so the nights aren't so late (or cold). The winter has more meteor activity, and a different crispness to images since the camera sensor can stay cooler.
Where do you go for this experience, and why is that an ideal spot for the experience?
We are permitted to operate in Roosevelt and Arapahoe National Forests. We are working on extending our permitted areas. National forests are ideal spots because they are public land, and you can be there at night. It's crucial to ensure you are not doing astrophotography on someone's private property.
What all takes place during the experience?
Lots of fun! We do a three-stop mountain vista tour. We set up and go over settings, and then while guests are taking pictures, the hosts fill them with photography and astronomy knowledge. We use apps to find specific constellations and planets and tell stories about the stars. We also have a killer collaborative playlist and request each guest add a song that has to do with space, the stars, or the moon, so they contribute to the diversity of the experience.
Do the guests need to bring their gear for this experience?
They can, but we also provide all equipment. Some folks even use their own equipment versus ours so they can compare. We are open to helping folks use their own, or if they don't want to travel with all their gear, they can use ours.
What advice would you give someone who wants to start astrophotography?
Every astrophotographer is a work in progress. Be patient, and don't be afraid to try new things with light. There is a myth about astrophotography that it has to be completely dark to take a good astro picture, and this is true for deep images of the milky way; however, the moon is beautiful, as is the night sky along with the light the moon provides can be just as captivating, curious, and beautiful.
What is the process of astrophotography?
Astrophotography is a process of preparation.
Step 1: Knowing where you are allowed to go and that the area is safe at night is the first and most crucial step. Always scout your location during the day, so you are familiar with the area at night.
Step 2: Make sure you have all necessary equipment, including a DSLR camera, a lens with a 2.8 or less aperture, a tripod, and a headlamp.
Step 3: Set up equipment, align your composition and focus, and adjust your camera setting according to what you are trying to capture (moon vs. nightscape vs. milky way). Commonly adjusted settings include the shutter speed, aperture, and ISO. Most photographers use the camera RAW file setting so they can manipulate the data of the image better in post-processing. Take the picture and modify settings as needed. Long exposures for the night sky are usually between 20-30 seconds, depending on the size of your lens, so you have plenty of time to be mindful and enjoy the beauty of the moment (which is the best part). We always recommend taking the same photo in various settings so you will have choices of what you like best when you get home.
Step 4: After you have captured your pictures, you can use Lightroom or Photoshop to edit your images and bring out some of the textures, colors, and clarity of your image. Then you enjoy your amazing work!
Does one need to have photography experience or skills to begin astrophotography?
Not at all. We teach people all the time who only have experience with their iPhone, and they walk away with professional quality photographs and a skill that will follow them for the rest of their life.
Does one need to modify their camera for astrophotography?
Not for basic astrophotography. Once you get into more advanced astrophotography, that's where you can begin using star trackers and telescopes, as well as more complex software that will stack your images. But for basic single-shot astrophotography, most regular DSLR camera setups will suffice as long as the aperture to the lens is 2.8 or less.
What's the most unique/surprising thing that's happened during the experience? (Any amazing, strange, memorable experiences/stories during this tour)
My favorite story involves a very serious, kind gentleman telling me all about when he had dinner with world leaders and extraterrestrials. He was pretty detailed in his description, and I kept waiting for him to say he was kidding or pulling my leg. After the experience ended and he left a review, I noticed his profile, and he forgot to mention he was a NASA engineer!
What did you think of this story?